By:

Glaminati Media

| Updated:

02/28/2019
Denim Jacket And Leggings
Source: abbieblyth via Instagram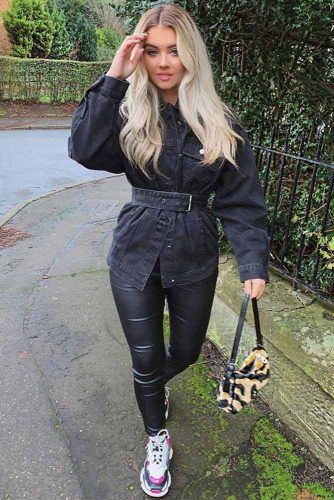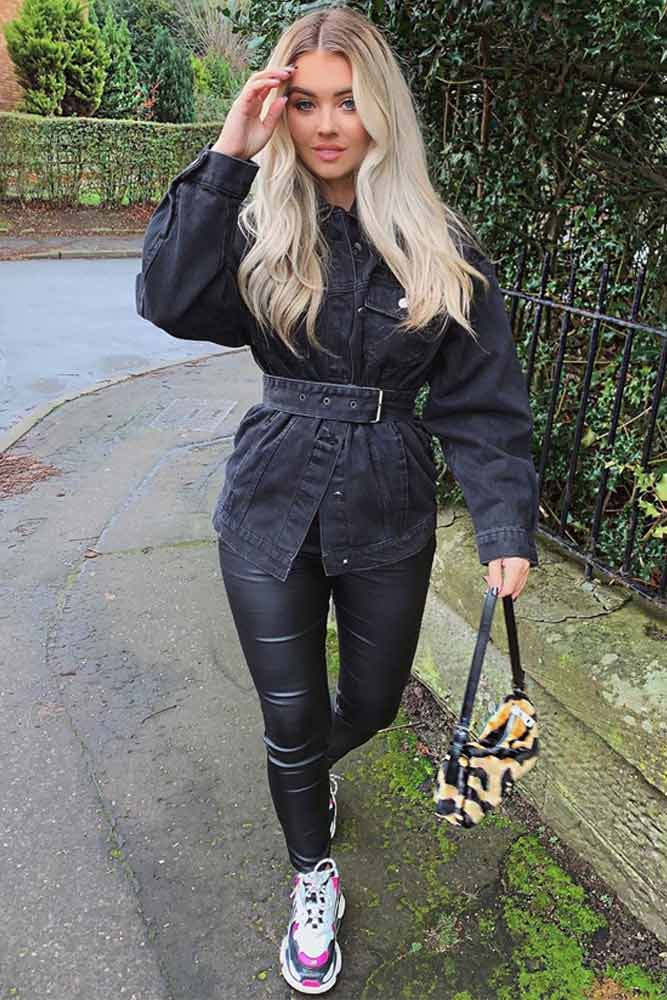 The truth is that there are many denim jacket outfits available, but we are going to begin our survey with the classiest match. The fact is that a jacket and leggings match each other perfectly. Besides, if you combine leather and denim, you will get not only a good-looking outfit but also a trendy one.
White Crop Top And Denim Jacket
Source: dressupbuttercup via Instagram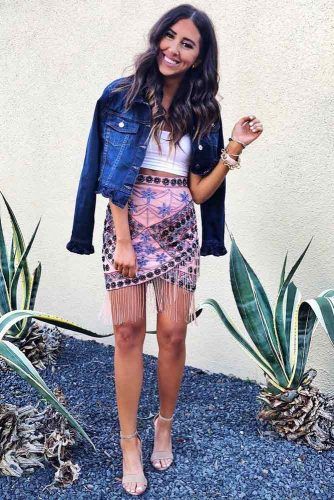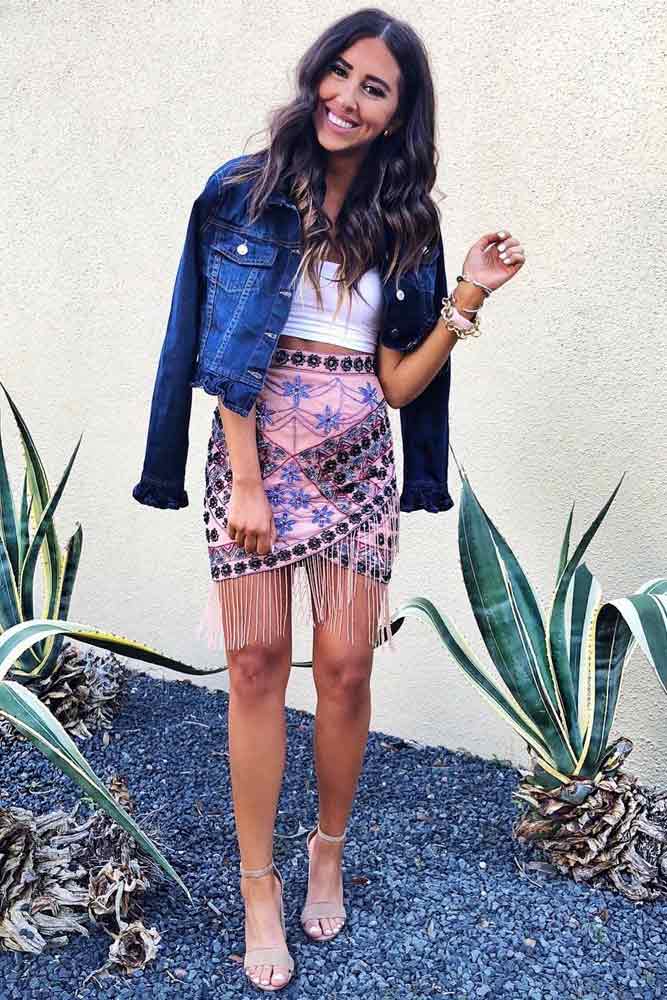 When warm season hits crop tops will surely gain their popularity. However, no matter the temperature outside it may get cold in a matter of minutes. If you need a safe way out – denim jacket it is. It not only emphasizes the beauty of the crop top but will also keep you warmer when needed.
T-shirt Bodycon Dress With Jean Jacket
Source: dressupbuttercup via Instagram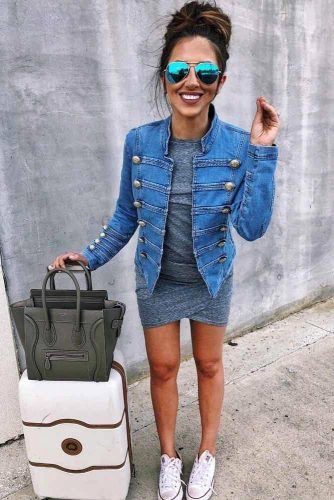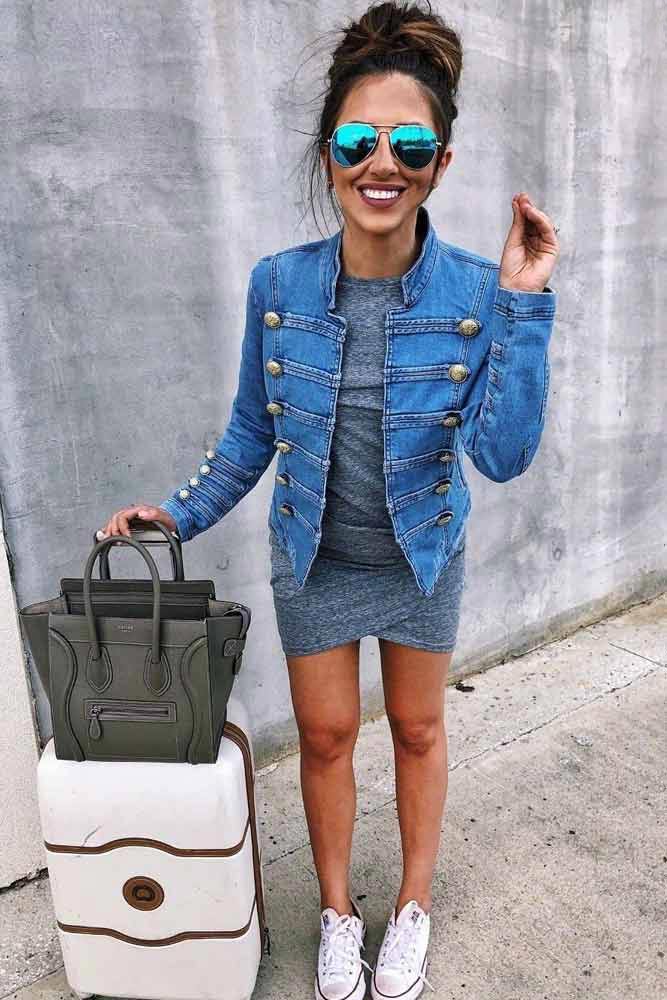 It is true that bodycon dresses are all the rage these days. However, not everyone feels equally comfortable with wearing just a dress. The fact is that for some of us it may seem like walking around almost naked. If that is your case, a jacket is your true savior. Besides, there is no way such an outfit will go unnoticed.
Long Slip Dress And Denim Jacket
Source: laurenevasheriff via Instagram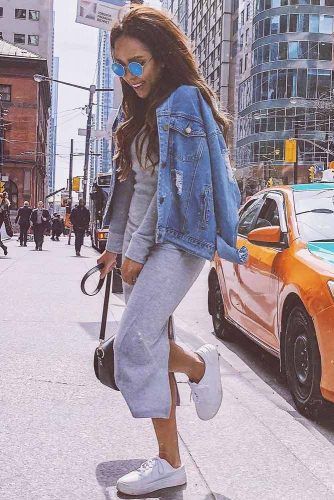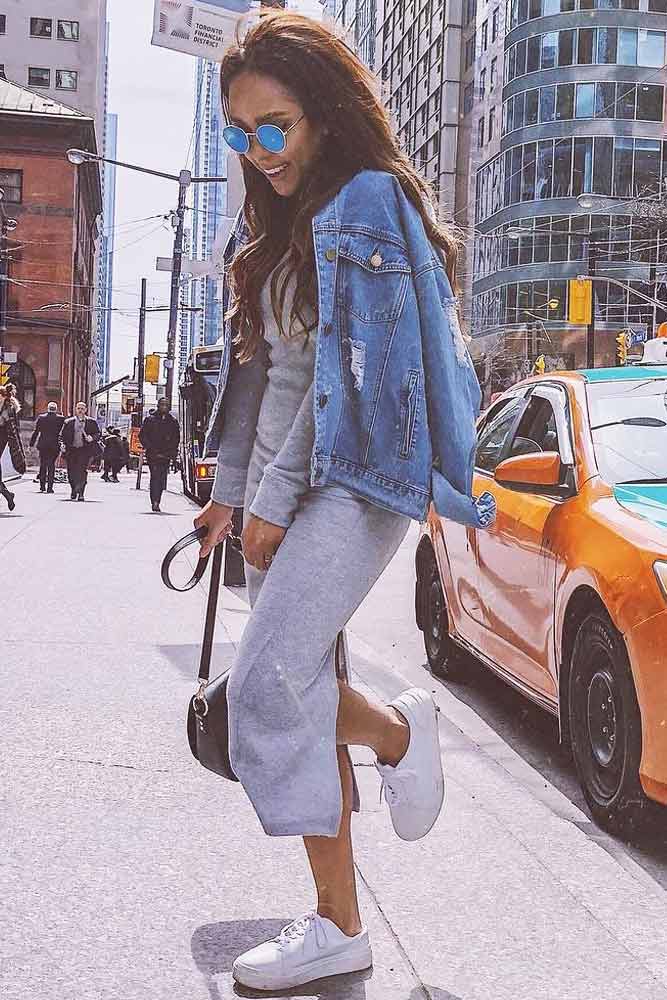 Long slip dress has the ability to underline all your feminine features in the best way. However, there are times when it seems or feels that a dress alone is not enough. What should you opt for in that case? The truth is that there may be a range of options to choose from but as you can see the match of such a dress and a denim jacket seems flawless!
Oversize Denim Jacket With Mini Skirt
Source: jessthrowiton_ via Instagram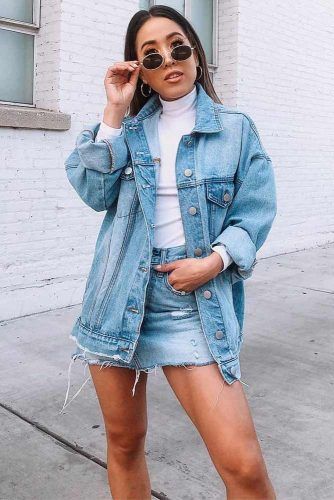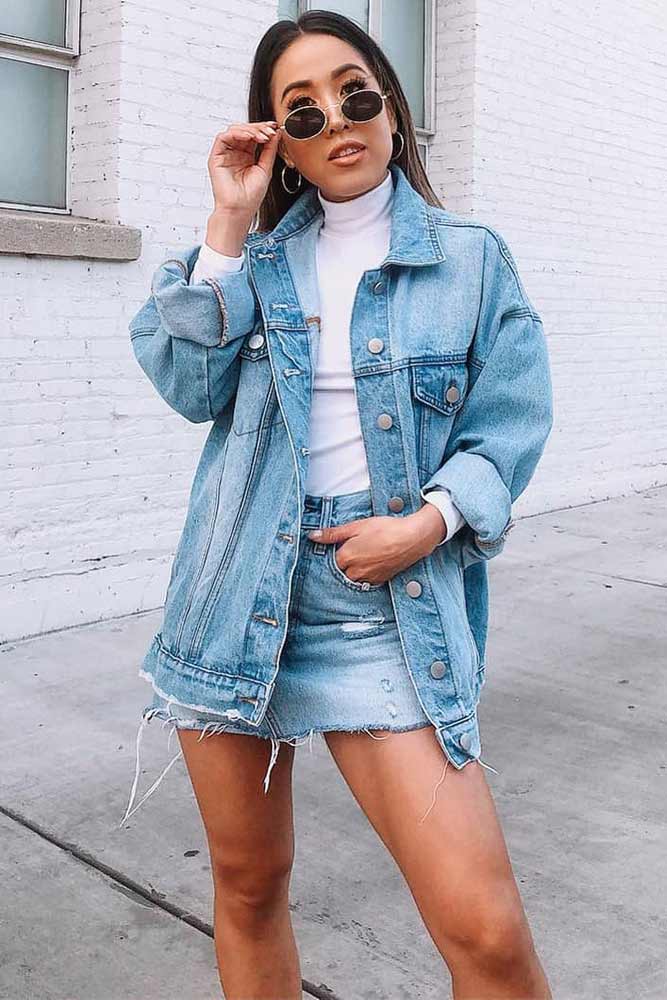 The oversized denim jacket is on the edge of popularity these days. However, it is not enough to just purchase it and introduce it into your collection. It is essential that you at least have a clue as for what to pair it with. We think that such a jacket goes absolutely well with a mini skirt. What is more, the mini denim skirt will only add up to your stylish outlook.
Black Jumpsuit With Denim Jacket
Source: navygraceblog via Instagram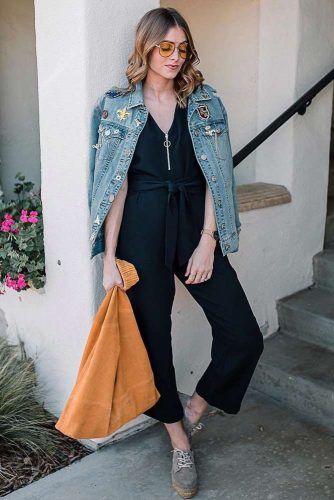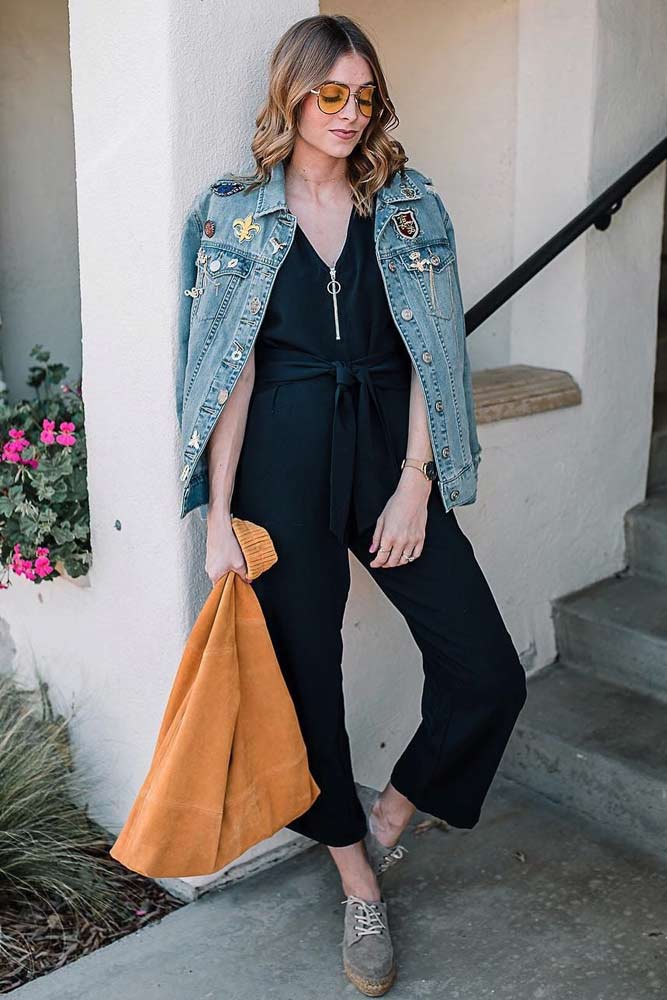 The jumpsuit is another required item when the warm season hits. Nevertheless, there are times when you feel that your stylish black jumpsuit looks somehow incomplete. When the introduction of accessories does not change the situation, a denim jacket will. You can trust us on that!