By:

Glaminati Media

| Updated:

05/16/2019
Celebrities With Smokey Eyes Makeup
Soft & Shimmery Smokey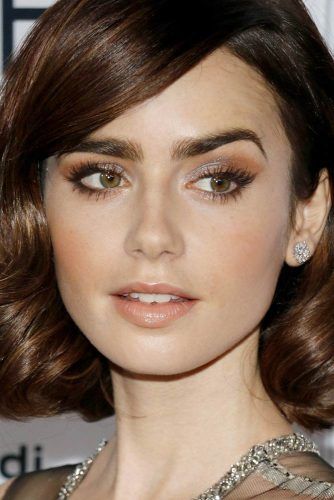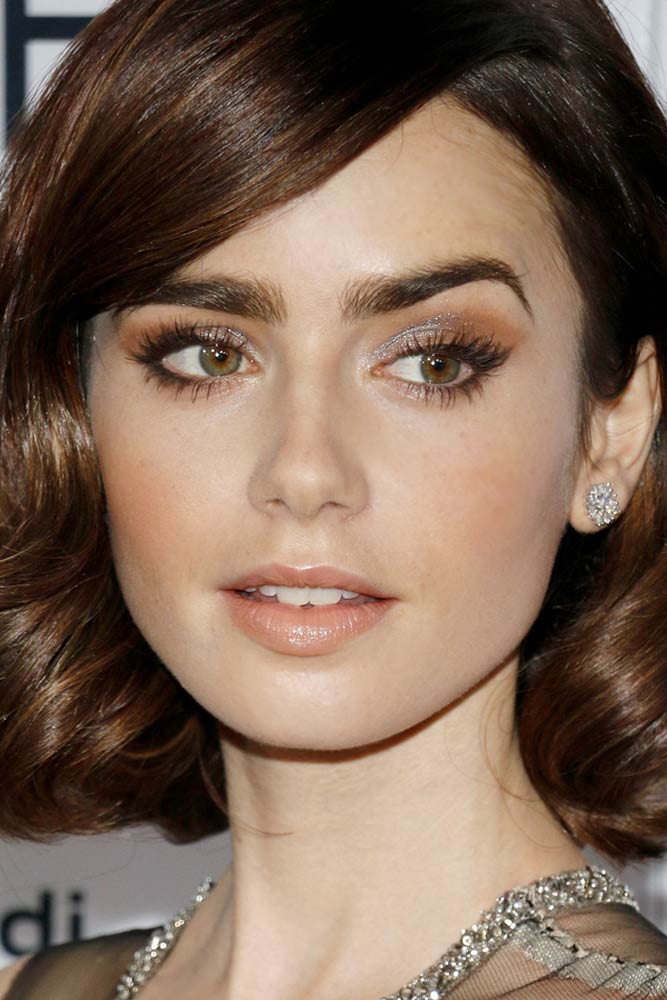 Our favorite celebrities will always be the best source of inspiration. Isn't that wise to steal the looks of those who always look flawless? Let's take a soft smokey look of iconic Lily Collins! Two matching brown colors that gently blend with one another and get finished with a shimmery touch. Not only does the look accentuate her elegant outfit but also enliven her eyes.
Source: Tinseltown/Shutterstock

Classic Black Smokey Eyes With Nude Lips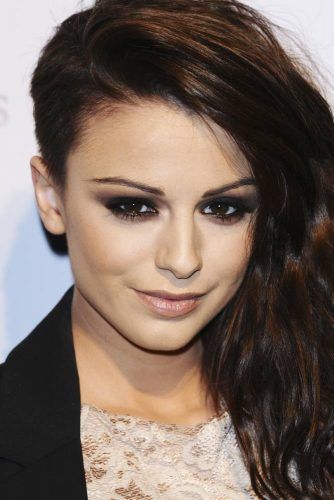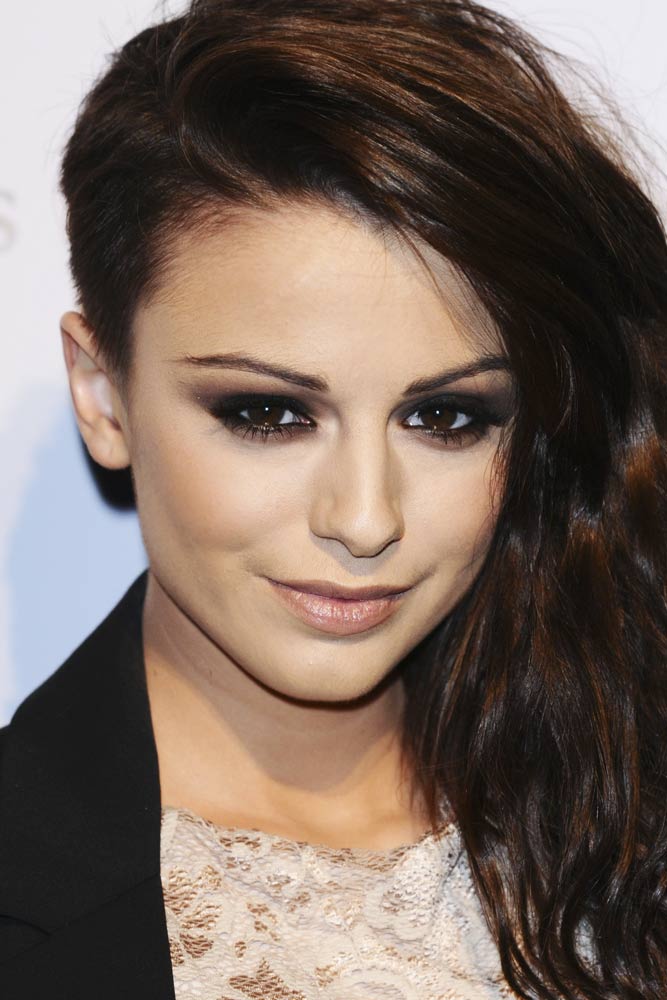 When going for classics, it's very important to keep the look balanced and authentic. Well, Cher Lloyd's makeup artist is undoubtedly familiar with this smokey rule. The classic idea of black smokey eyes is kept minimalist and restrained with the help of nude finish. In this way, the singer focuses on her perfectly blended, precise makeup while looking punky yet harmonic.
Source: Featureflash Photo Agency/Shutterstock

Subtle Brown Smokey With Black Eyeliner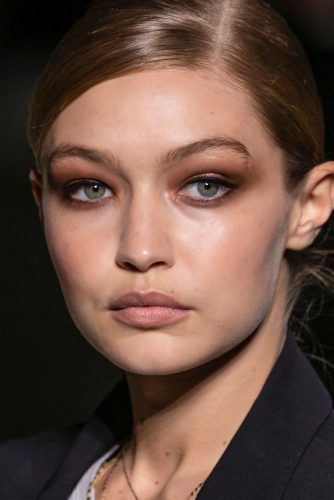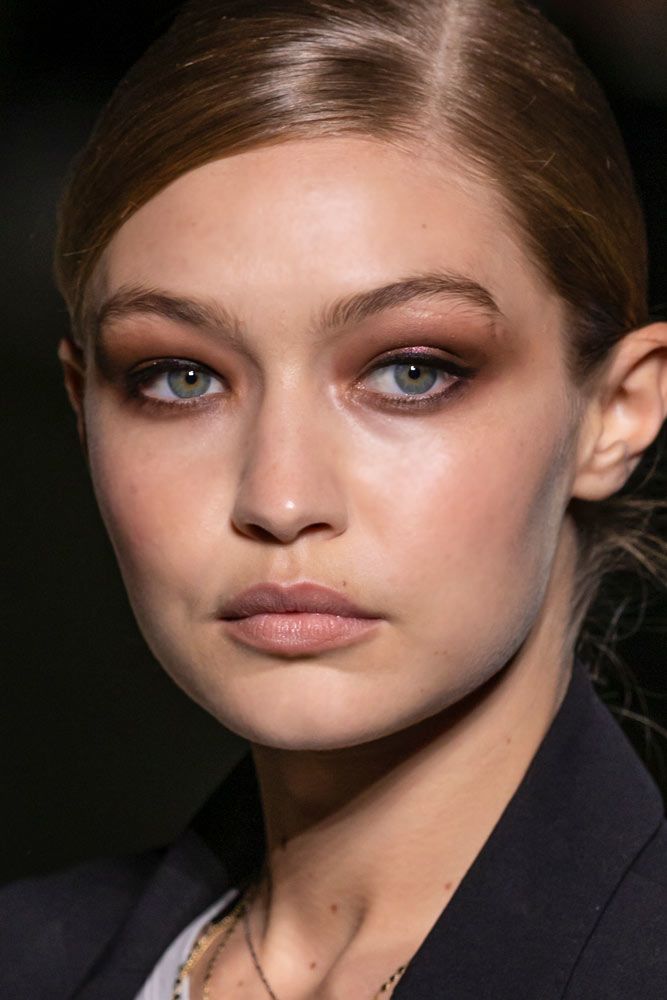 Let's be honest, Gigi Hadid is a living example of makeup perfection. The model loves looking natural, and her subtle brown smokey look does stick to the effortlessness. To enhance the look, she finished her subtle play of brown eyeshadow with a slight touch of eyeliner.
Source: Ovidiu Hrubaru/Shutterstock

Blue Smokey Eyes With Black Smudge Line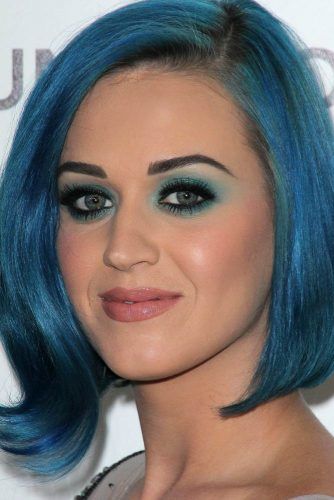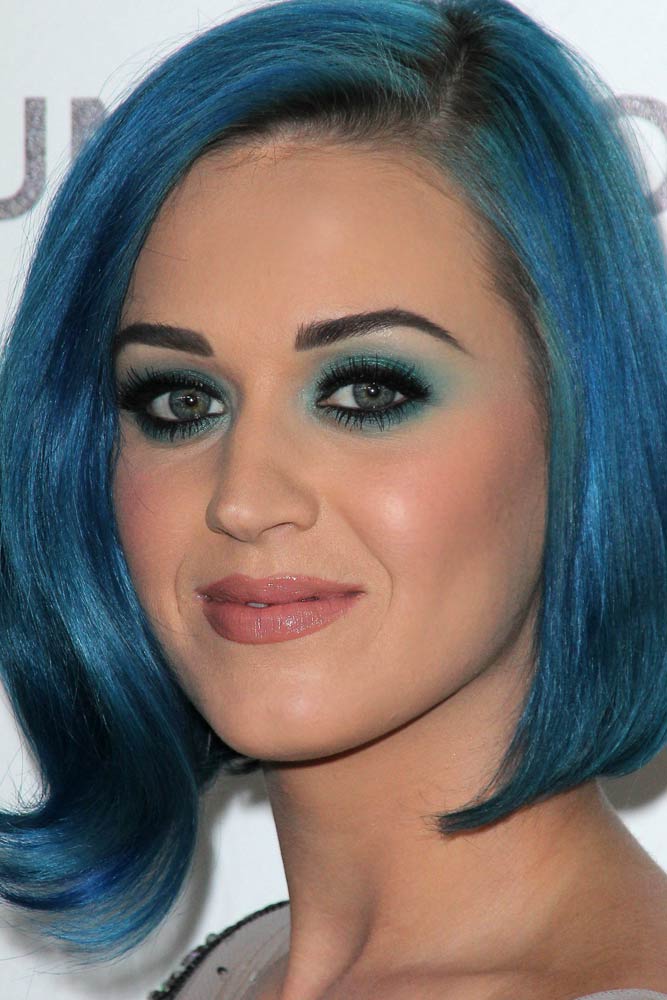 You can always play around with colors, remember? Needless to say, Katy Perry never forgets about that. This blue smokey is very affectionate and distinctive at the same time, thanks to the black smudge line. So as not to make her eyes look smaller with a light blend of vivid color, she went for the black finish, thus accentuating the whole look as well.
Source: s_bukley/Shutterstock

Cat Eyes Smokey With Red Lipstick Makeup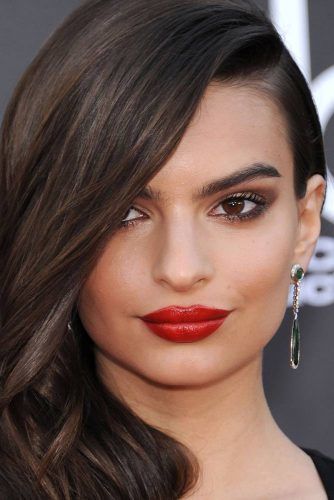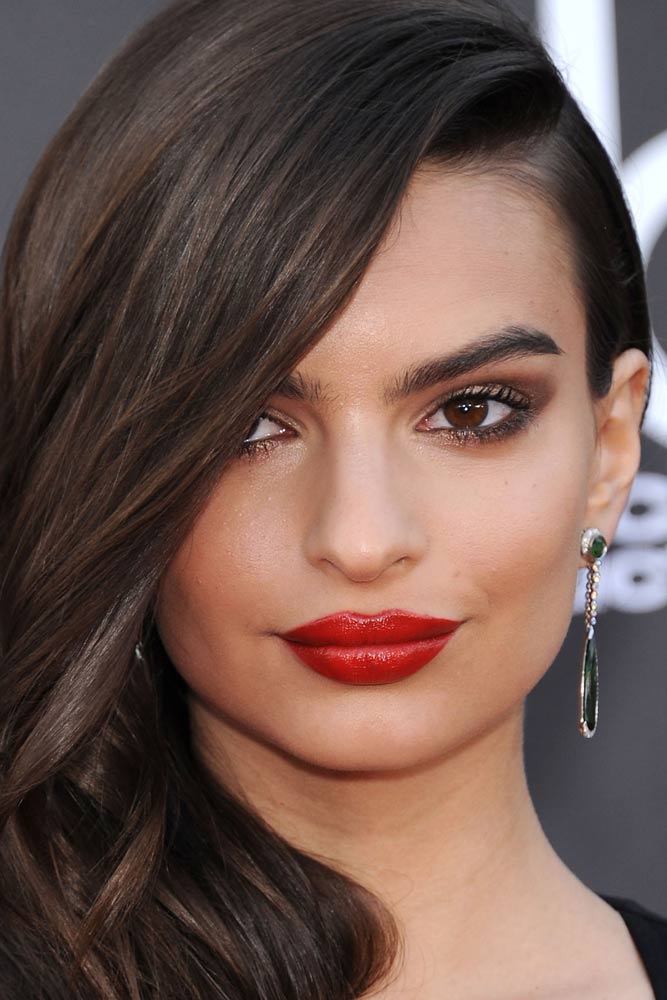 Emily Ratajkowski goes on impressing us with unbelievably sexy looks. And the same goes for her makeup looks, of course! The smokey eyes that hit her crease forming a cat-eye shape go ravishingly with her classy red lipstick. Simple and breathtaking, who could ask for more?
Source: DFree/Shutterstock

Shimmery Smokey Eyes With Eyeliner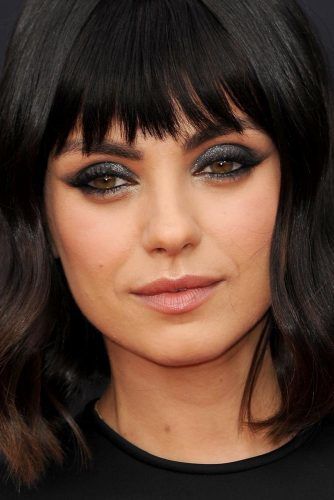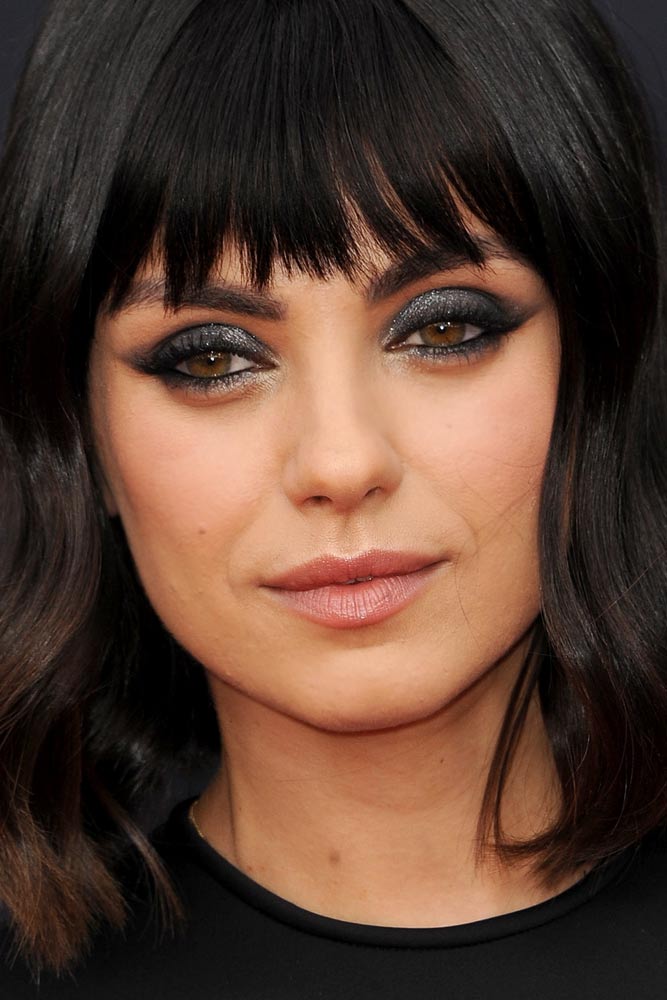 Many people wonder how to do eye makeup like Mila Kunis because her eyes are always so gorgeous, whatever movie is on. Here you can reveal one of her secrets: her makeup artist enhances her look by focusing deeply on her crease. As for this particular look, it's stunning for many reasons: it's precise, shiny, and it really suits the actress's eye shape!
Source: Tinseltown/Shutterstock

Shiny Smokey Eyes With Nude Lipstick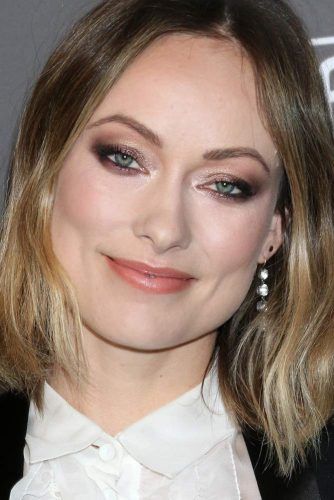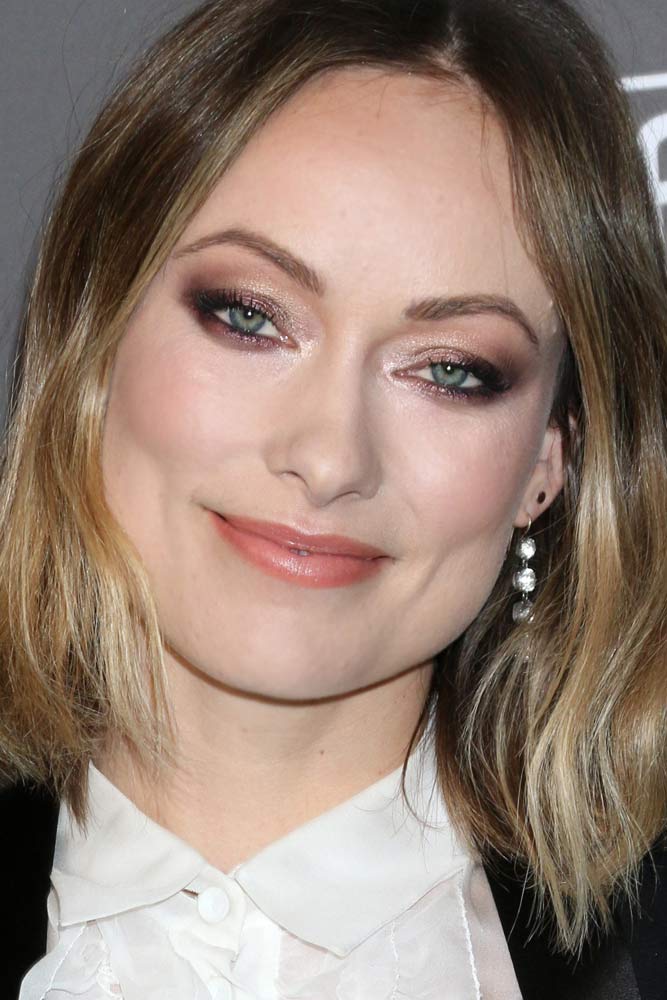 Olivia Wilde's eye shape allows her to slay cameras with a seductive glance. And it's not hard to notice that most her looks feature smokey eyes: this eye makeup idea knows how to get the most out of her appearance. Here you can see her wearing a shiny caramel-inspired smokey with a soft black smudge and feminine nude finish on her lips.
Source: Kathy Hutchins/Shutterstock

Matte & Burgundy Smokey Eyes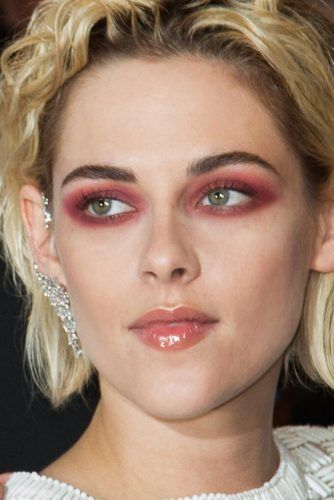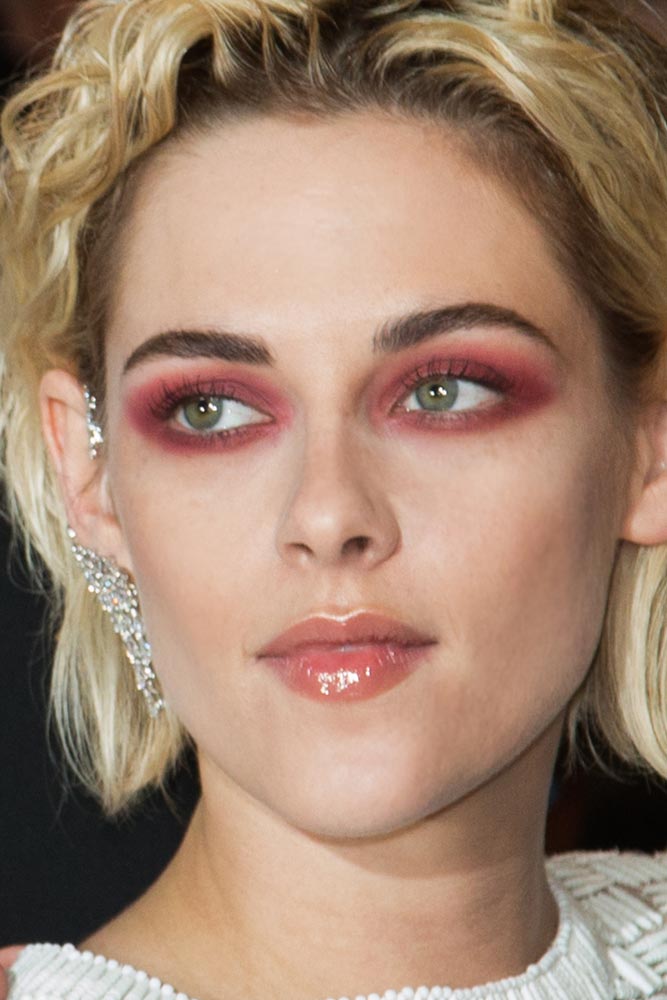 Kristen Stewart never loses an opportunity to rock a smokey look, as it appears to be very flattering to her eyes. And this time, she decided to go different by showing up with a matte burgundy smokey as the main and only color. Bold and gold, huh?
Source: magicinfoto/Shutterstock
Glittery Smokey Eyes Makeup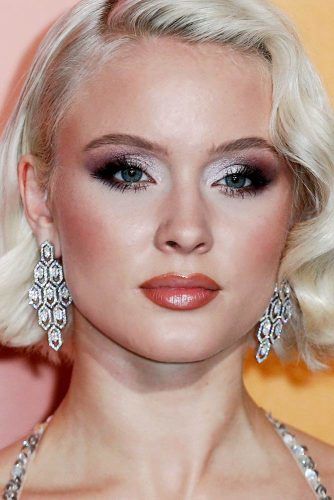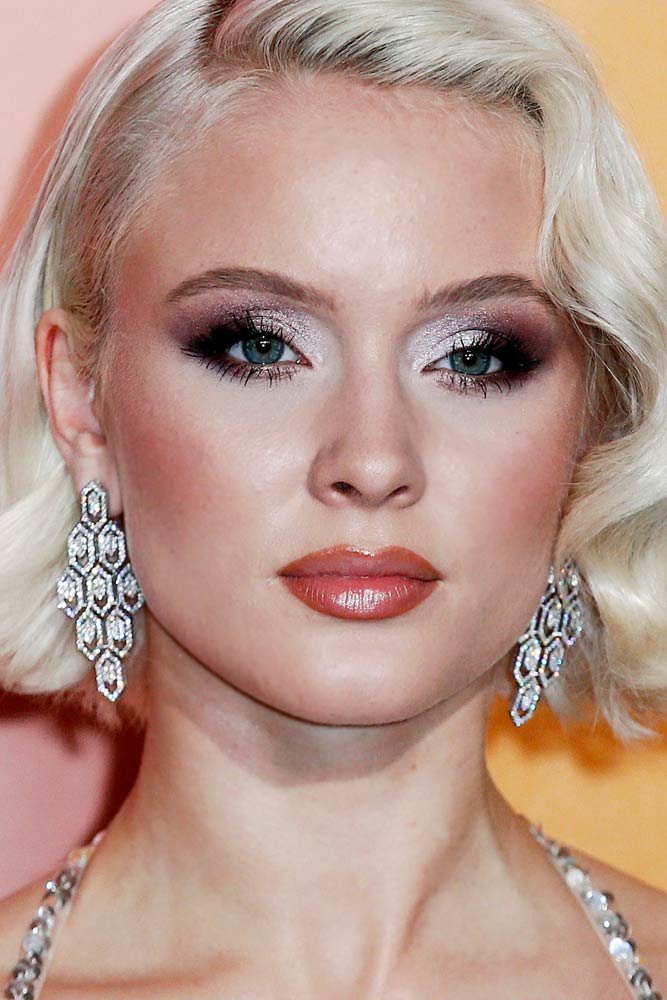 A red-carpet smokey look. Why not? When some special occasion is just around the corner, and you want your look to be posh and rich, smokey eyes will be there for you. Make sure to copy this Zara Larsson's look: her pointed, glittery eye makeup with saturated black smudge is to die for.
Source: Andrea Raffin/Shutterstock
Sparkly & Glam Smokey Eyes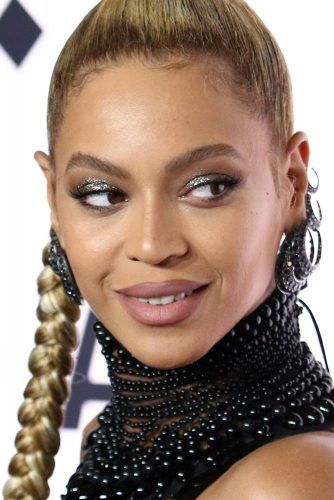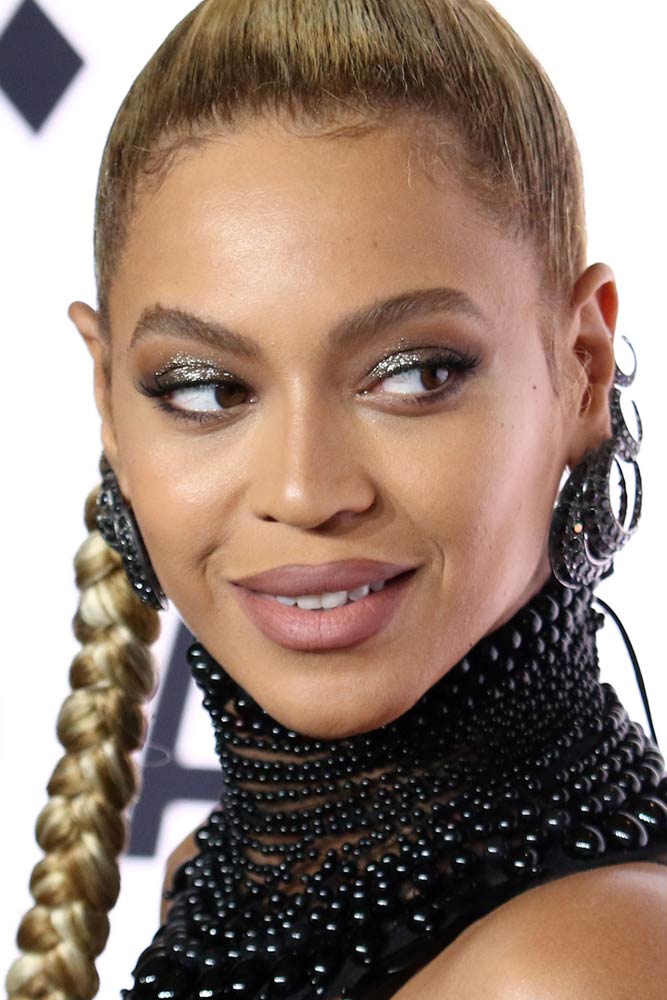 Beyonce is a real queen. A queen who knows that when she's about to wear an updo that keeps her face open, the right eye makeup is crucial. And this striking glam smokey with sparkles give the needed definition to her eyes, making the whole look simply perfect.
Source: JStone/Shutterstock