If you try to keep up with the latest fashion trends, then Ulzzang hasn't gone unnoticed by you. This term was borrowed from Korean and can be interpreted as "the best face." The idea behind the concept is to make the most out of your appearance and to look your utmost best in pictures. As you may guess, it's not only about face and makeup. To achieve the desired effect, ladies resort to eye contacts, intricate hairstyles, special outfits and accessories and even photo retouching. To find out more about the trend, especially how to pull it off yourself, follow through here.
How To Do Ulzzang Makeup
Now that you know the Ulzzang meaning, it's time to learn how to channel the look. And the first step is Ulzzang makeup. You want to start with prepping your skin by cleansing and moisturizing it. If you want to achieve the ultimate result, you should bother to exfoliate both your skin and your lips so that makeup applies smoothly.
Although you'll need a perfect canvas, don't go too heavy on makeup. You want your skin to look radiant and healthy. To get that finish, first, apply a primer that will smooth or fill in your pores. Then, add a small amount of foundation so the layer is thin. Finish off with some concealer applied directly on the spots should you have any, blending out the edges.
Ulzzang Brows Makeup Tutorial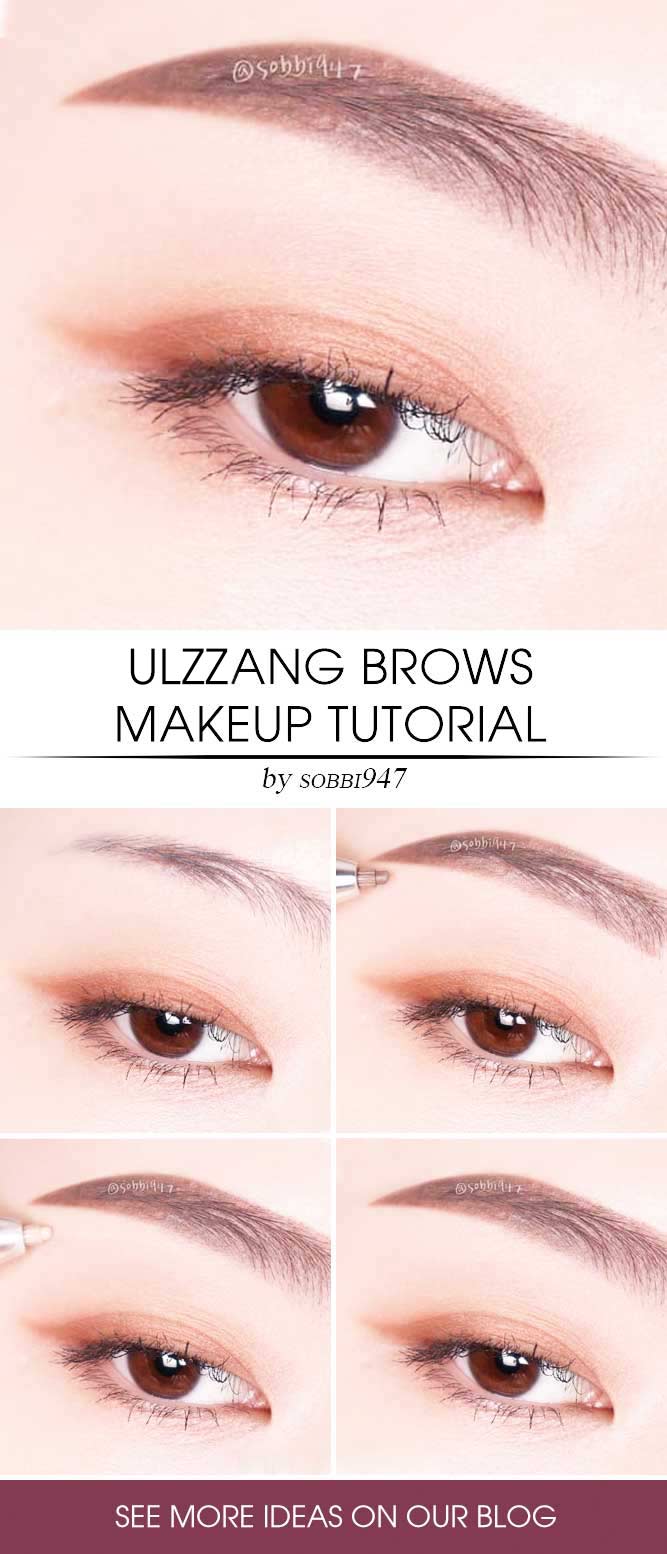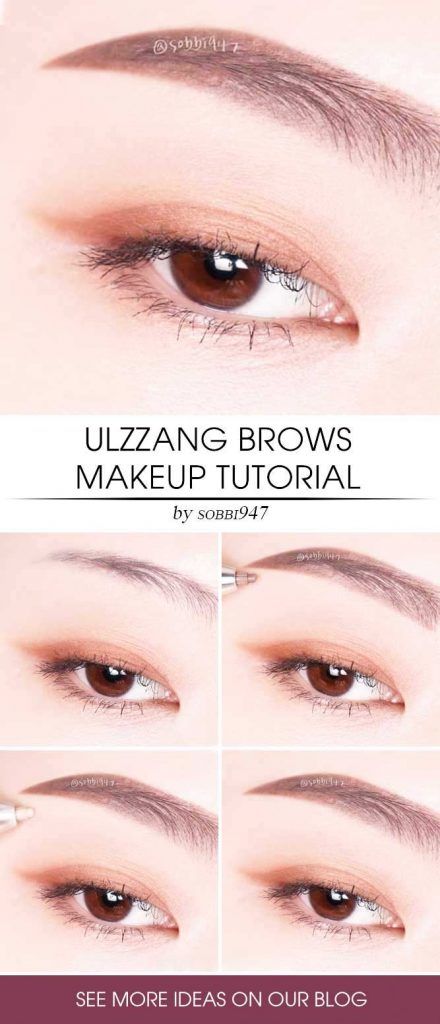 Source: sobbi947 via Instagram
Start framing your face with filling in the eyebrows. They should appear both thick and natural. This is one of the tricks of how Korean women manage to always look young – when your brows are thick and straight, they erase a good couple of years from your face. To get Ulzzang brows, the shade of the eyebrow pencil you're going to use should be two times lighter than the color of your hair. With feathery strokes, imitate brow hairs in the bold spots if there are any. Straighten up your brows by filling in inside the brow arches. Take an eyebrow mascara in the matching shade and brush through your brows to get a more blended and natural finish.
Ulzzang Lips Makeup Tutorial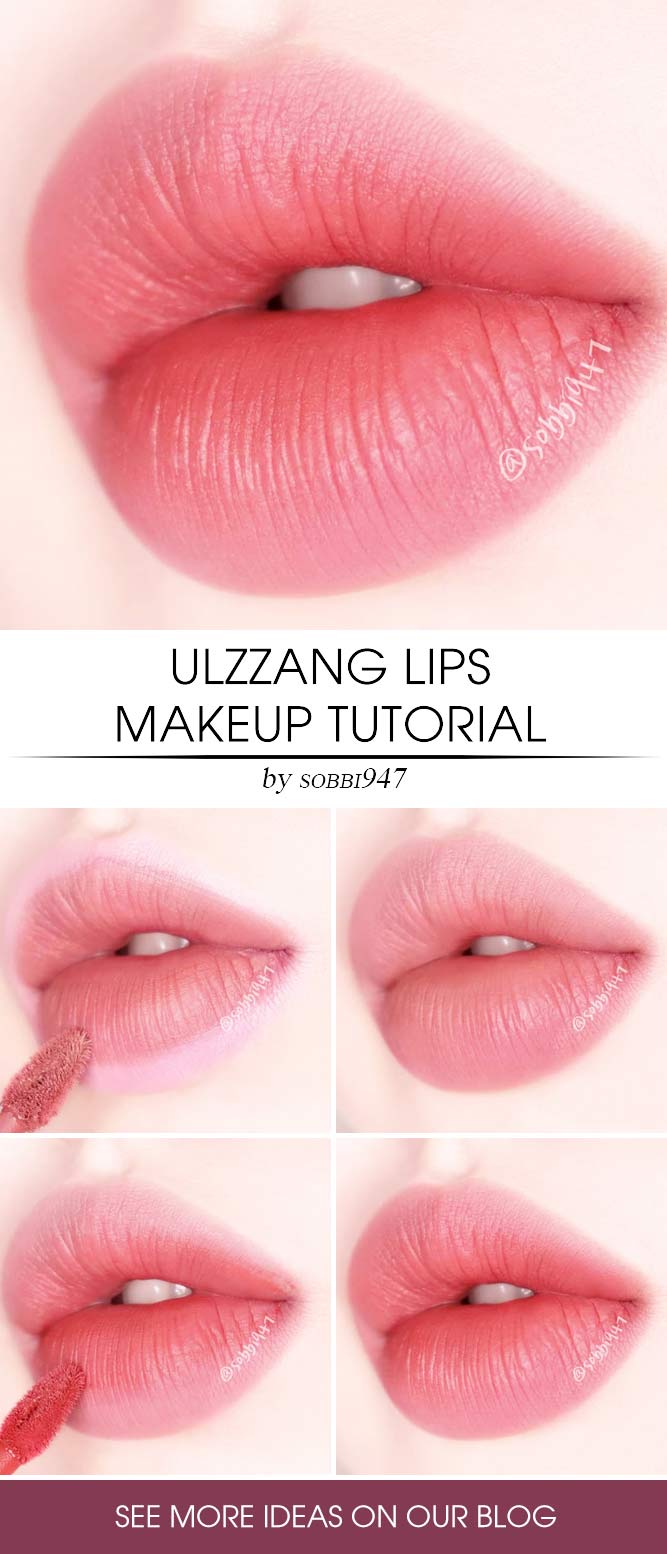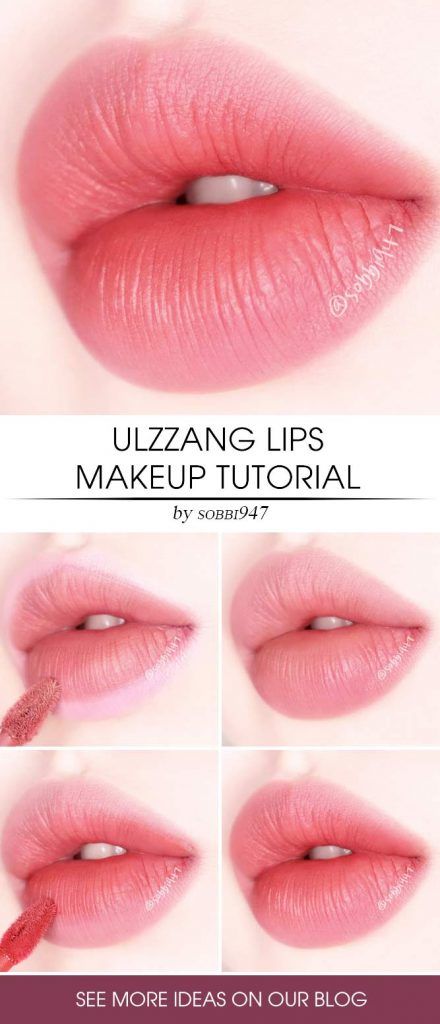 Source: espoir_makeup via Instagram
Ulzzang makeup isn't only about eyes, it's about lips too. Ulzzang lips can't be mistaken for anything else, as they remind of the look that you have after eating an ice lolly. The color should gradually fade from the most concentrated in the center of your lips to blended out and transparent toward the contour.
To achieve this ombre effect, first, you need to prepare your lips by applying your favorite moisturizing lip balm. Before starting to apply makeup, you want the balm to absorb a little, so leave it alone for a couple of minutes. The next step is foundation. Yes, you read it right. The foundation applied around the contour of your lips will enhance the ombre lips makeup and make it more vivid.
Then, add a tad of glossy lipstick or lip gloss to the center of your pout. As for the color choice, you should go for juicy shades, such as berry, coral, peachy or cherry. For blending purposes, it's better to use your finger, as its warmth will help achieve the ultimate blended effect. Alternatively, you can use the lip gloss applicator with what's left on it or a clean makeup brush. Blend the product outward buffing out any harsh lines. Note though that no lip liner is needed, as Korean Ulzzang lip makeup doesn't follow Western fashion trends on full lip makeup.
Ulzzang Eyes Makeup Tutorial


Source: hwa_jii via Instagram
Back to the eyes. You remember that Ulzzang girls often like to wear contact lenses. So, if you're considering wearing them too, it's the right time to put them in because they will need some time for settling in.
Now, prep your eyelid with some powder or eyeshadow base so that eyeshadows blend and hold better. Take a satiny peachy pink eyeshadow and apply it on the center of the lid and a bit outward toward the crease. Using a fluffy brush or a cotton swab, blend the eyeshadow with a windshield wiper motion so that there are no visible or harsh lines. Don't forget to blend it all around your eye including the lower lid too.
Grab a satiny taupe eyeshadow and apply it on the visible area of the upper lid leaving the inner part intact. With a small pencil brush or a cotton swab, blend it along the upper lash line and outer part of the lower lash line moving back and forth. Apply black or dark brown gel eyeliner along the upper lash line and create a small wing. Finish off by curling your eyelashes and applying mascara. For added emphasis, put on some false eyelashes. However, don't choose too dense ones – you want to look Ulzzang, not glam.
Ulzzang Makeup Ideas
Source: bemy1in via Instagram, im_jella_ via Instagram, bemy1in via Instagram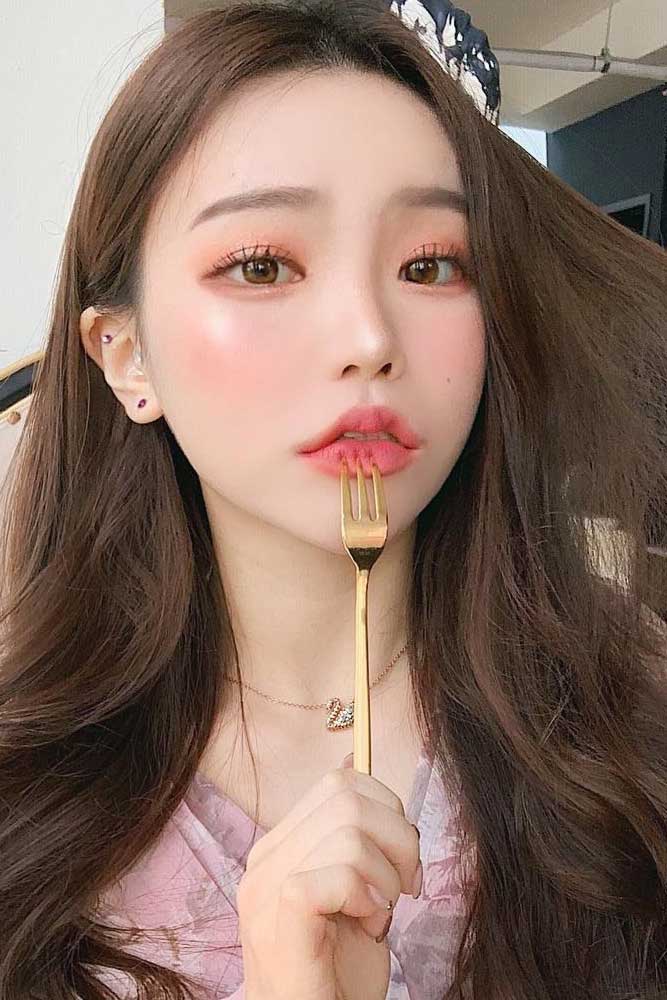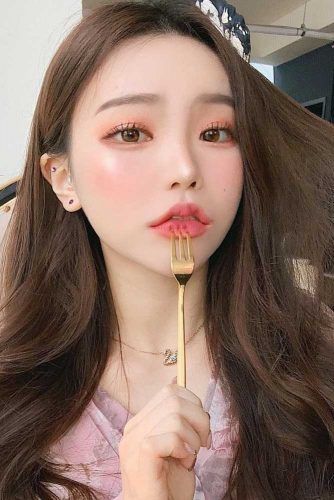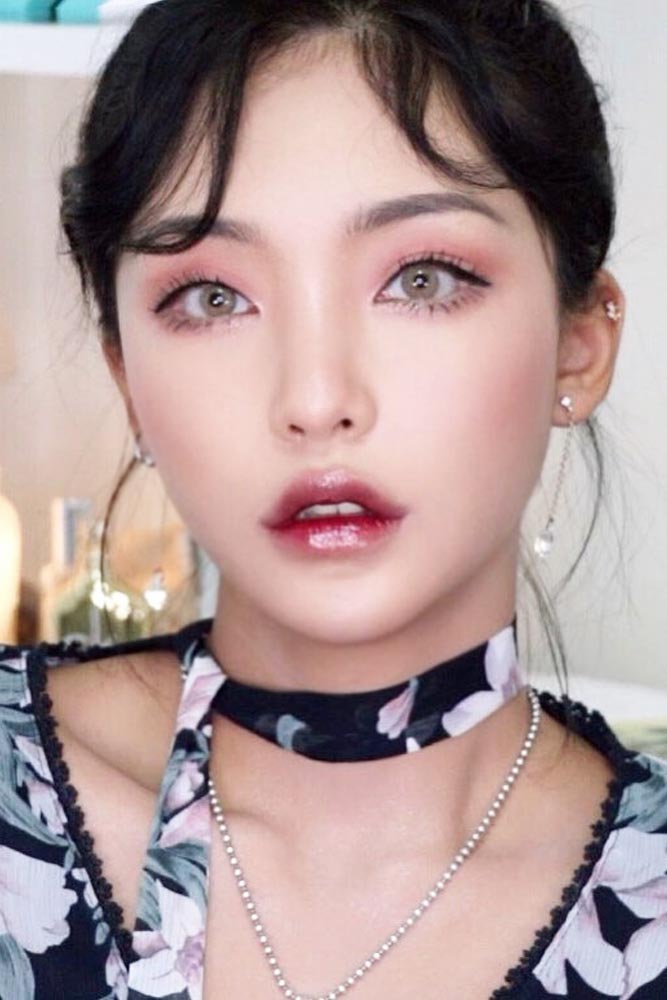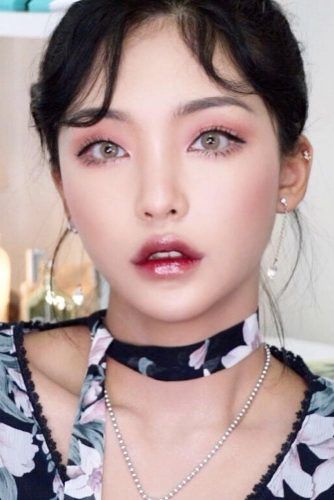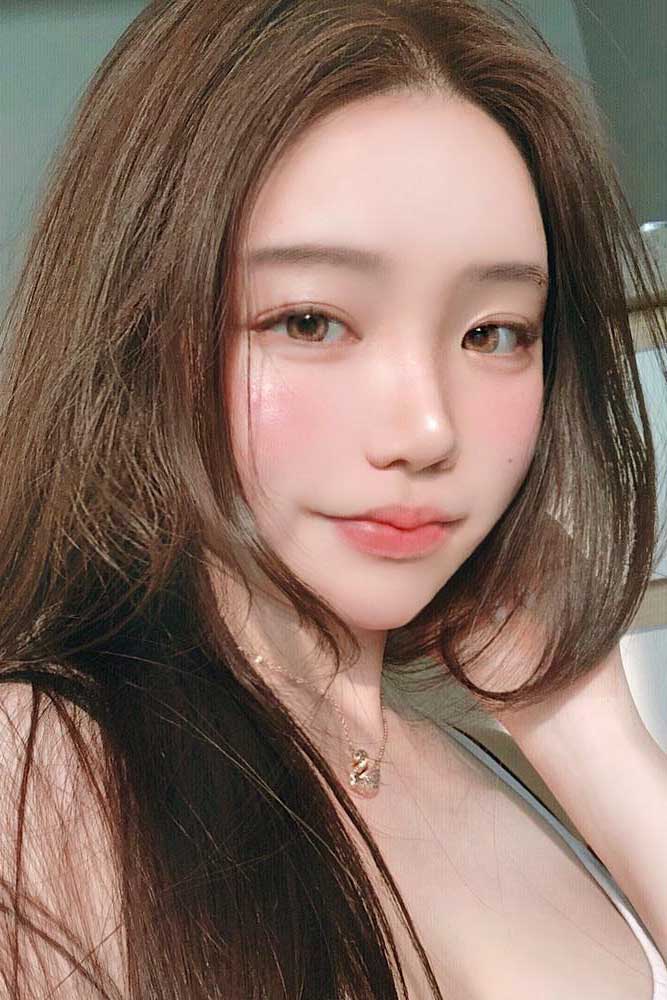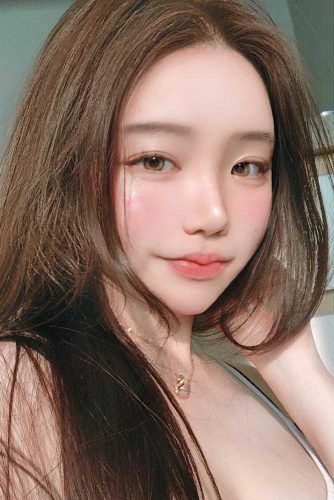 Source: ponysmakeup via Instagram, taeri__taeri via Instagram, ponysmakeup via Instagram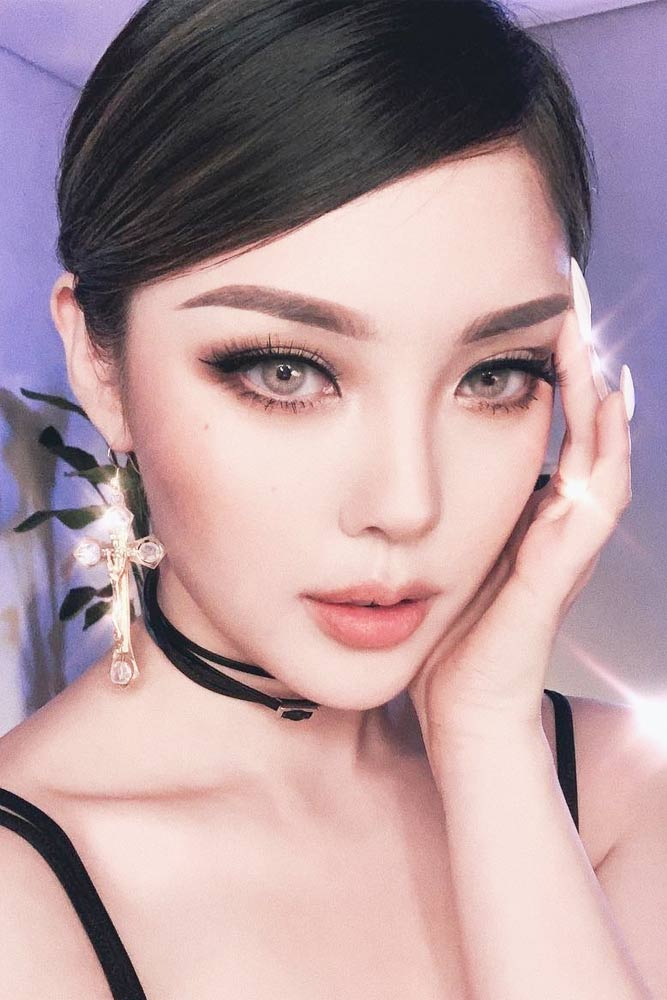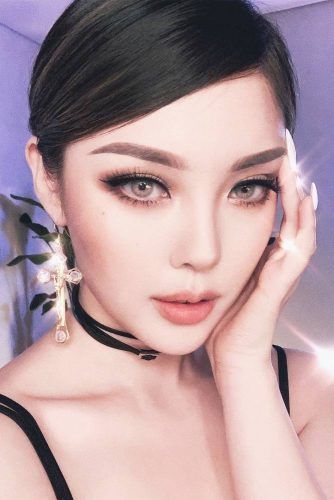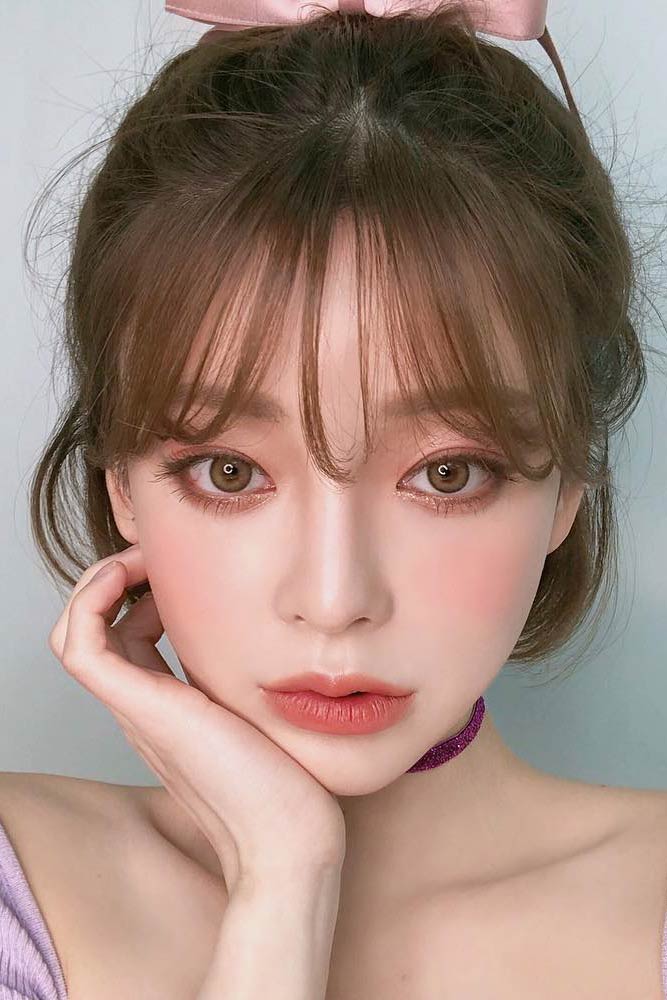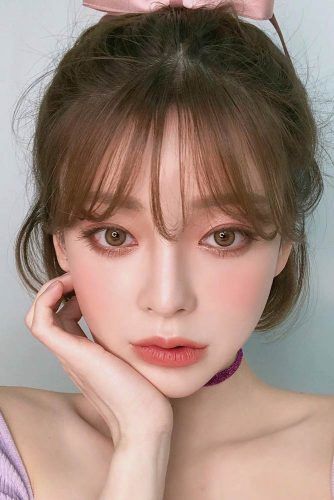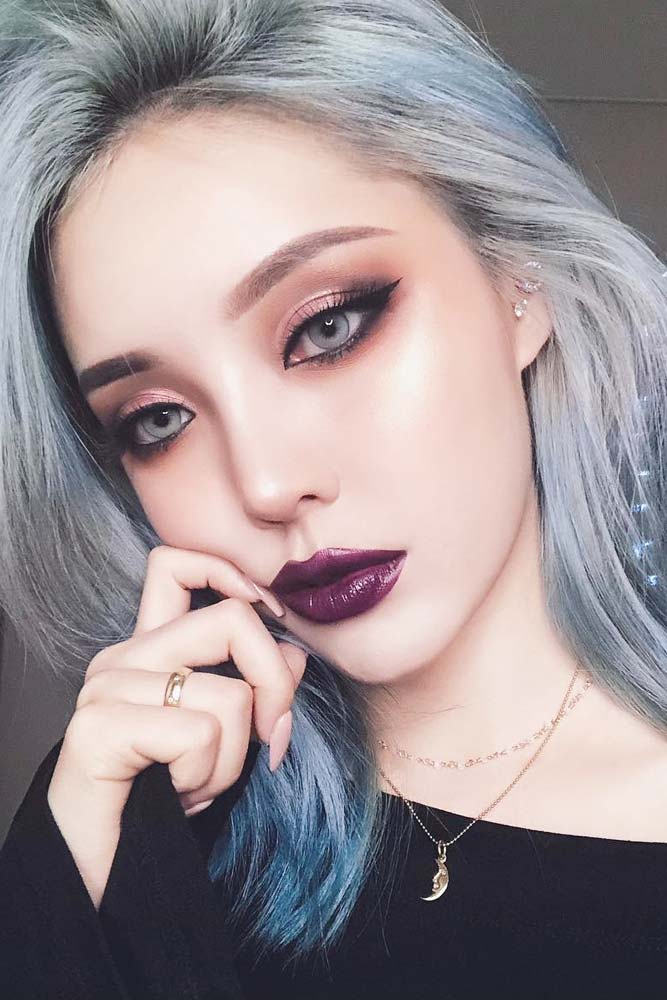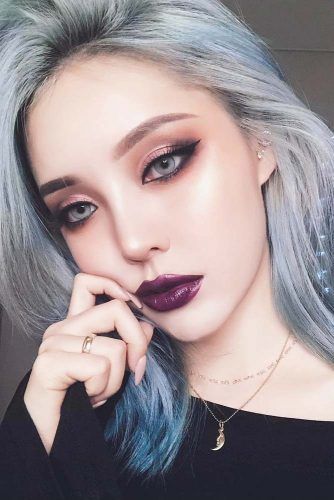 Of course, it's not the only way to apply Ulzzang makeup. There are much more various techniques and combinations that a true Korean Ulzzang girl will definitely try on. You can go with a single-colored look opting for eyeshadow, lipstick and blusher that match in tone. Or, you can choose a fully natural makeup following the concept "your face but better." Finally, if you're rather vampy or glam than a cute Ulzzang girl, there are also dramatic and sexy options.
You can draw some inspiration for your Ulzzang makeup from the ideas we picked out for you.
Ulzzang Hair
Source: korea.ulz via Instagram
Apart from makeup, your hairstyle also adds to the Ulzzang look. Even though there are no particular rules on what Ulzzang hair should look like, you should remember that Ulzzang girls give carefree and youthful vibes while looking cute and pretty. Besides, you want your hair to create an impression as if you haven't spent much effort on styling it. If you take care of your hair properly, then most likely, it already looks Ulzzang – glossy, healthy and attractive. In this case, there's no better way of showing it off than to wear it loose. Your freely falling locks will frame your face nicely, thus making you look even prettier. Though, if you wish to add more volume and shape, you'll need to employ a hair dryer and a straightener.
In times when you're not in a mood for loose hair, you can tie it in a ponytail. Don't make it too tight though. Carelessly pull your hair into a ponytail and leave a couple of strands falling out on the sides. Furthermore, you can braid your hair. If you don't know how to do it or find it difficult to braid your own hair, it's a nice opportunity to make some Ulzzang friends and braid each other's locks.
Ulzzang Fashion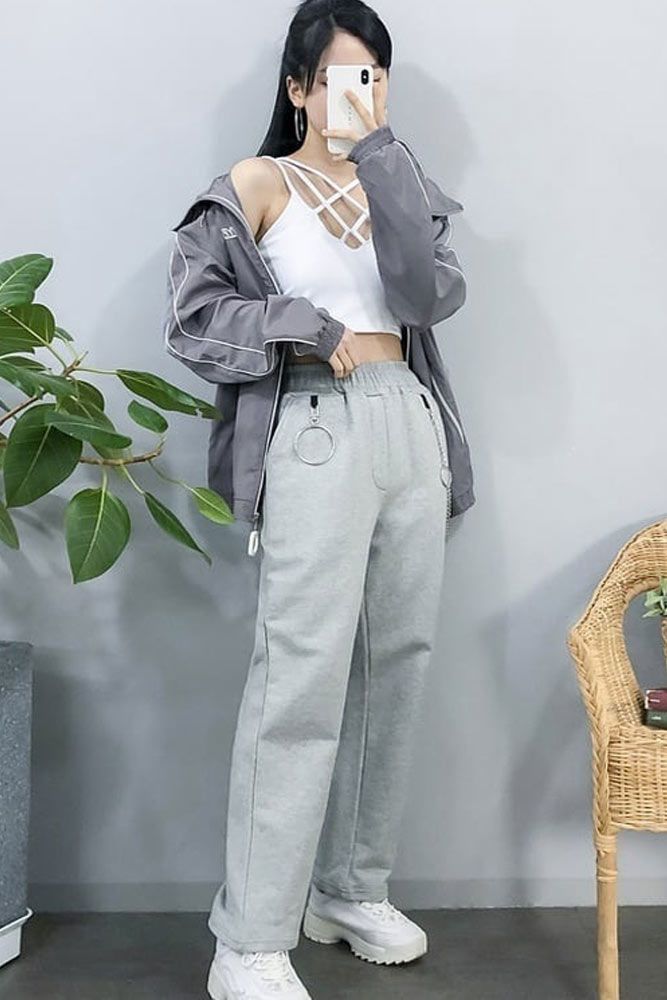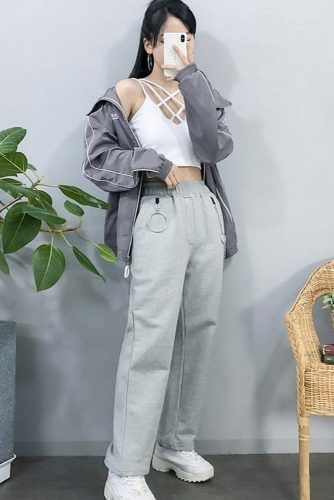 Source: marishe_md via Instagram
Finally, to completely keep in pace with Ulzzang fashion, you should take care of your outfit too. This is quite simple though. There's no such a thing like solely Ulzzang clothes. To put the look together, you should mainly follow your inner sense of style and wear casual clothes that suit you and make you appear sweet and cute.
There will be some recommendation on what kind of clothes to opt to follow the Ulzzang style. Your outfit should be comfy and loose to give an impression as if you've just woken up. Besides, it's a great way to accentuate how young and petite you are. As for the colors, the best option is obviously pastel shades. Thus, a bulky marshmallow jacket and boyfriend jeans with white sneakers make a perfect ensemble.
On the other hand, more girlie clothes work too. Turn your eyes to pretty dresses with chunky cardigans or skater skirts paired with either tucked in or cropped tops. To complete the look, put on some pretty heels or sneakers with tights or long socks.
Even though you might have never heard of the Ulzzang fashion style, you're most likely familiar with some of its elements. Ulzzang girls always look young, breezy and incredibly pretty. With our comprehensive guide to the trend, you have no other option than to effortlessly pull off the Ullzang look yourself.