How To Enhance Asian Eyes With Makeup
Enhancing Asian eyes with makeup, is it really that difficult? Well, it's true that such eyes are monolid and they do not have a distinct crease.
We would tell you more, many babes just prefer to not wear eye makeup because it is more likely to spoil the look rather than help complete it. And we really hope that this post will help you learn that Asian eye makeup can be super flattering. You just need to know several tricks to succeed. Let's go!
Natural Looks For Asian Eyes
Source: risabae_art via Instagram, chipupu via Instagram, baedyxo via Instagram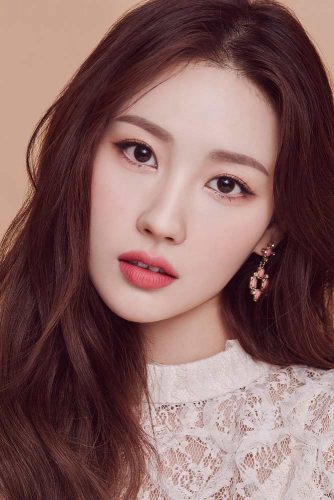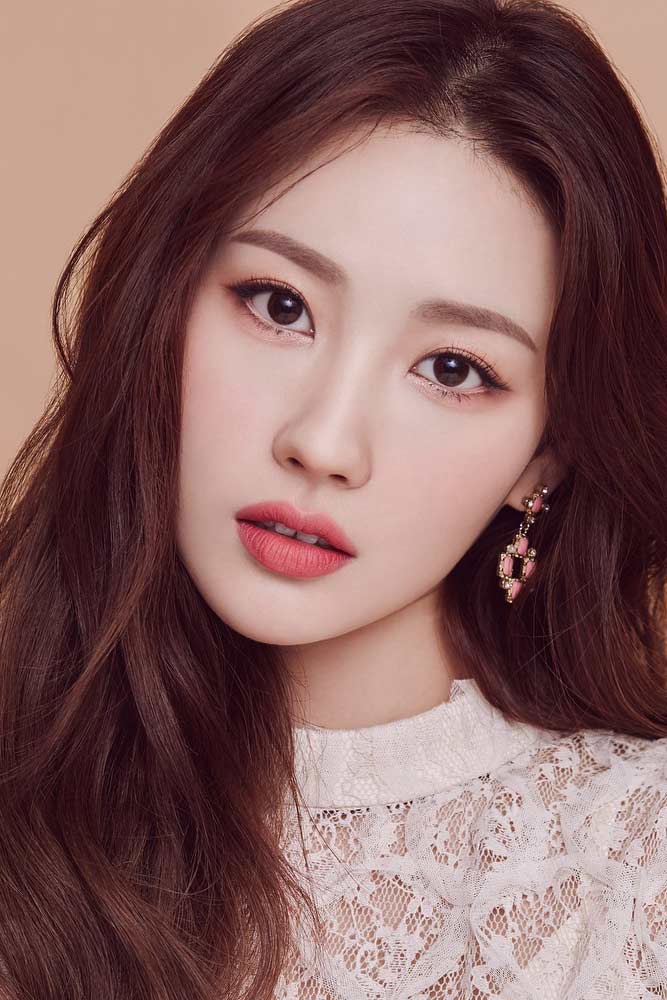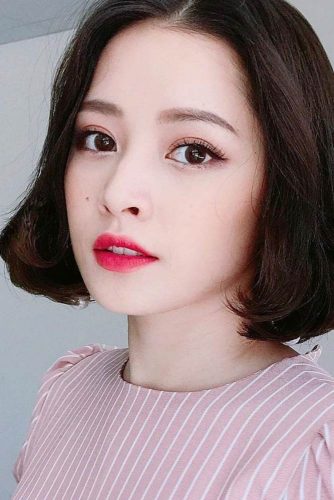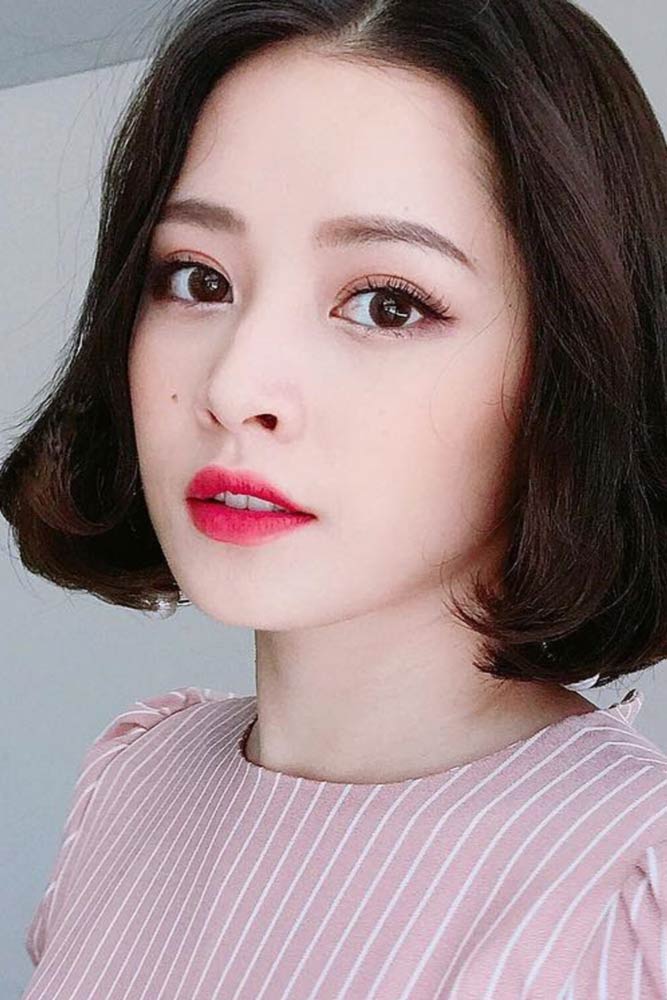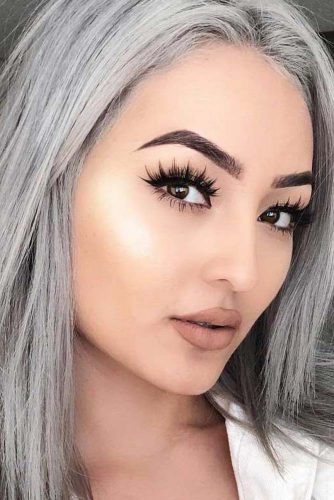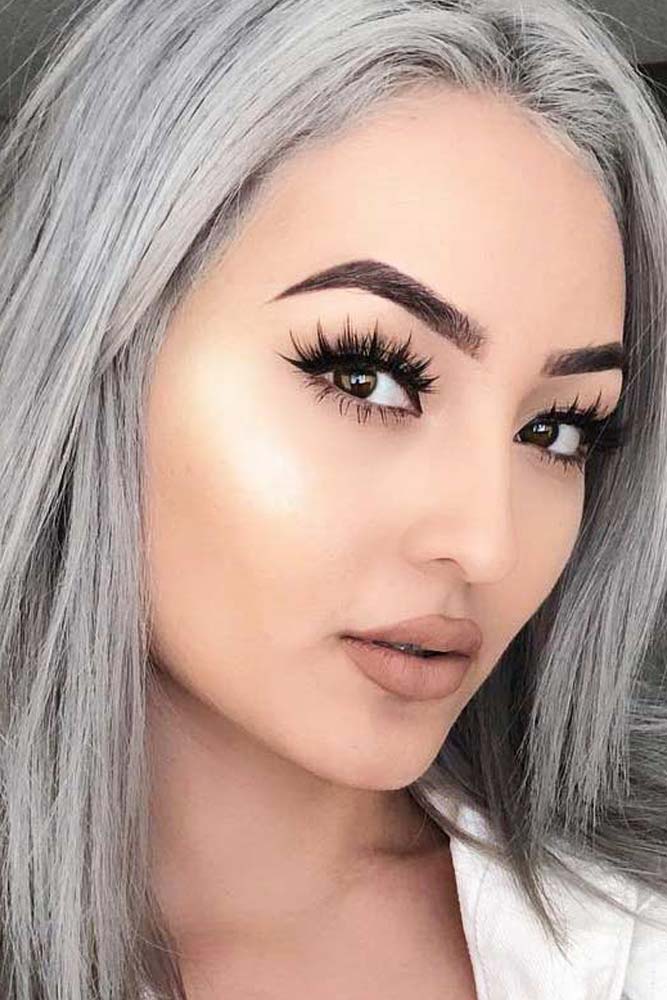 Each of the best Asian makeup techniques would suggest that you contour a crease. Yes, this is your key to success, well, one of them. Contouring can be done on your eyelids, as well. Like you contour your face, you can make your eyelid crease appear more defined, playing with light and shadow.
Source: inngenue via Instagram, jvongphoumy via Instagram, makeupbyngoc via Instagram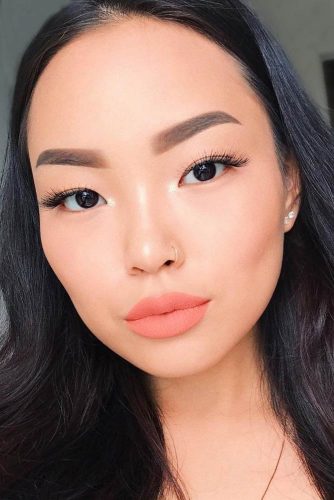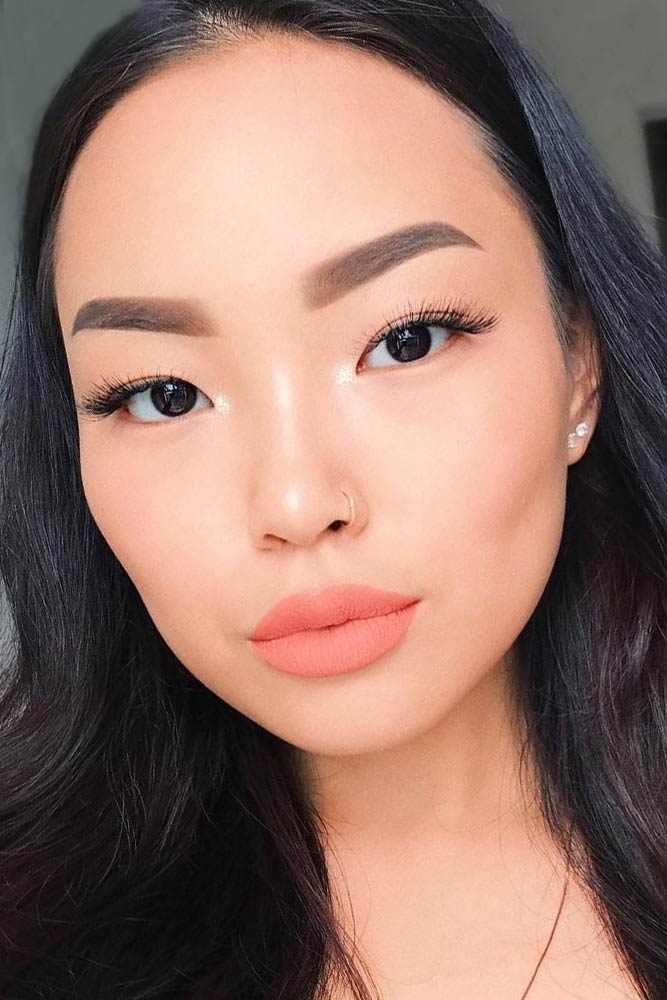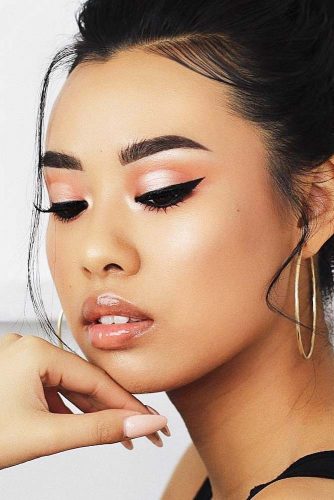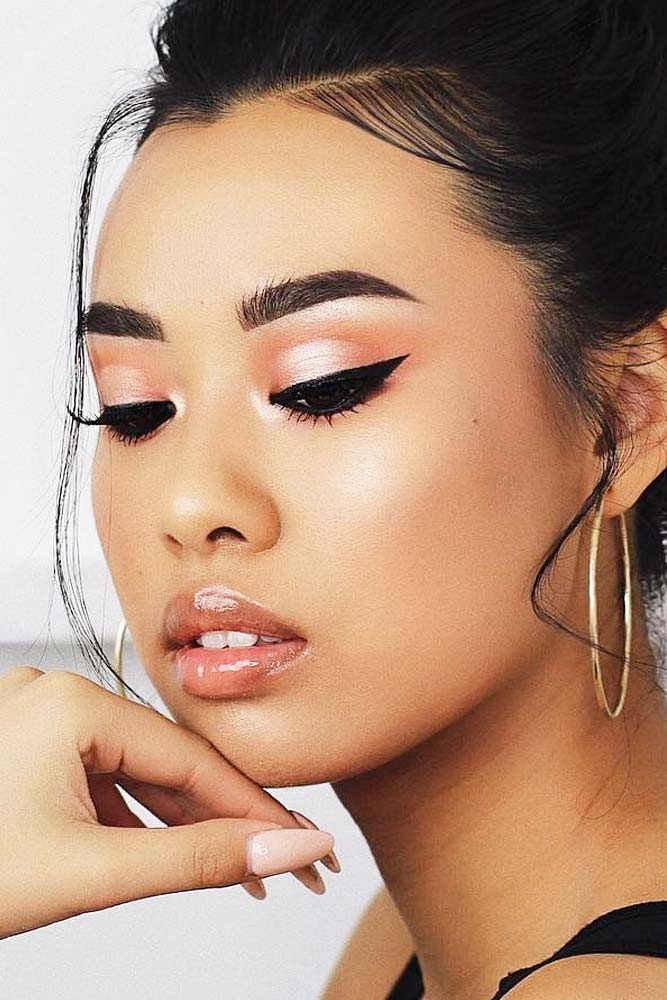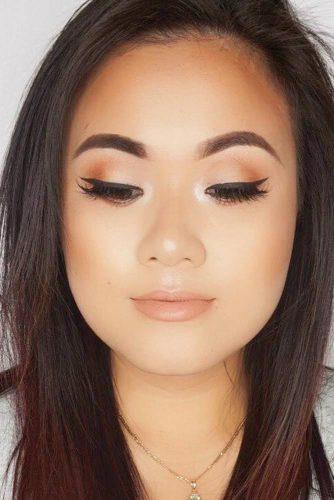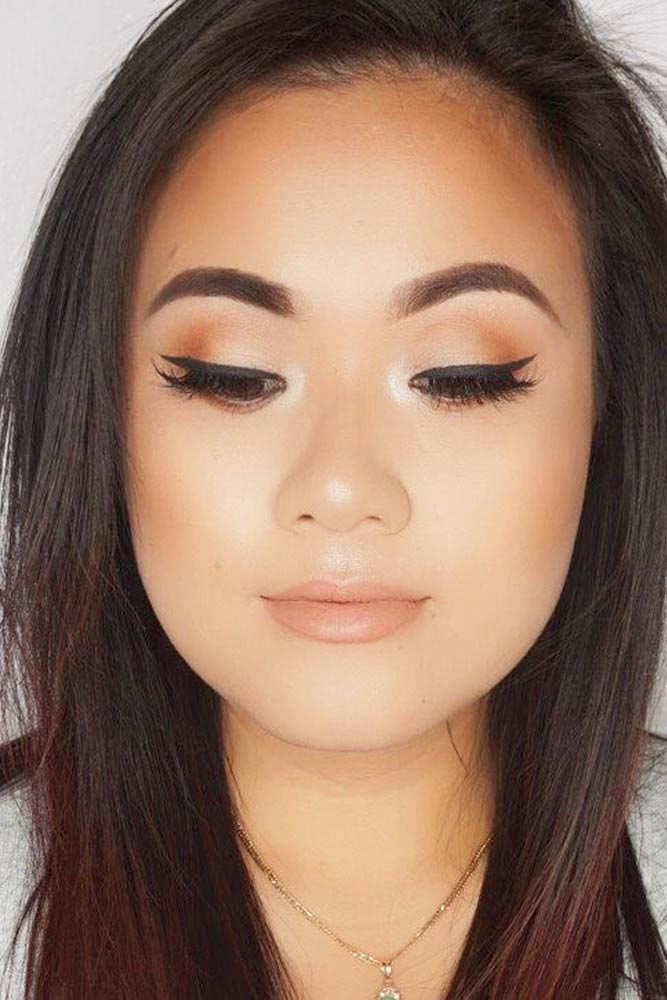 With the help of a brush, apply the contouring color along your socket for it to look like an eyelid crease. Then dust some highlighter to the middle of the lid to get a 3D effect. Voila! Now let's discover more tricks.
Smokey Eye Makeup For Asian Eyes
Does Asian smokey eye makeup seem like something impossible to you? We are all used to hearing that Asian babes cannot rock smokey eye, but it is so not true in reality. To prove our point, catch one of Asian makeup tutorials that will teach you how to pull off smokey eye makeup.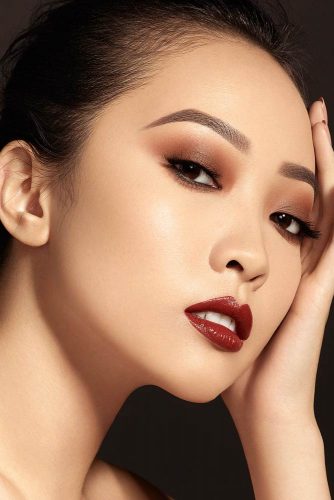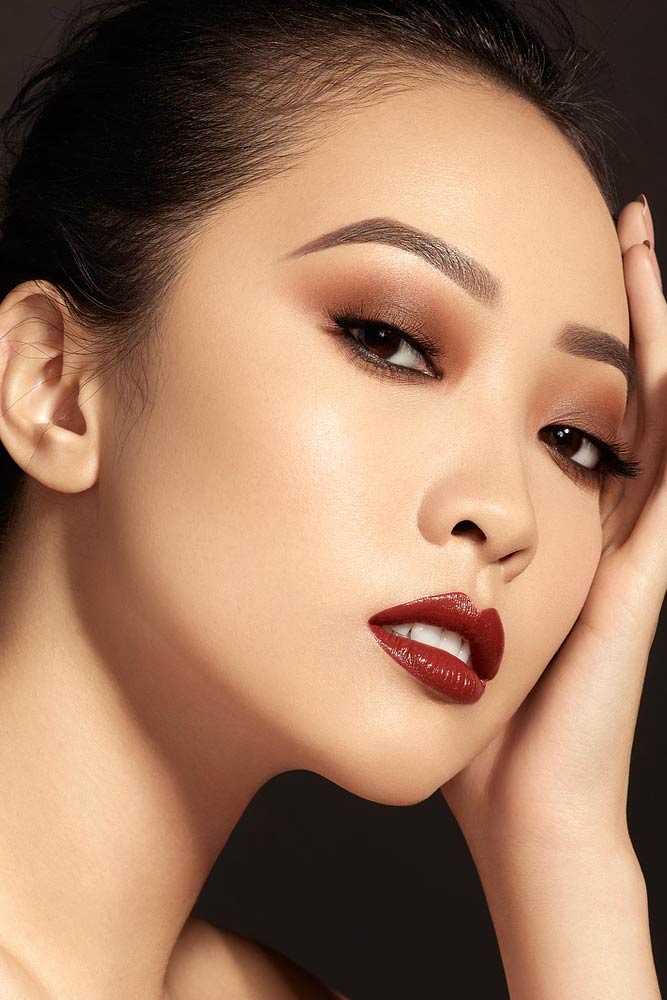 Source: annie.vtrann via Instagram
Apply eye primer. This step is especially significant to babes who have oily eyelids. Eye primer helps makeup become more long-lasting and intensify the colors of eyeshadow, making your eyes pop. Smokey eye is about playing with depth and shadows, and the primer will facilitate the process.
Next, smokey eye for downturned eyes requires applying a base color. It can be a matte hue that is one shade lighter or exactly matches your complexion. The base can help other shades pop more and blend with each other more easily.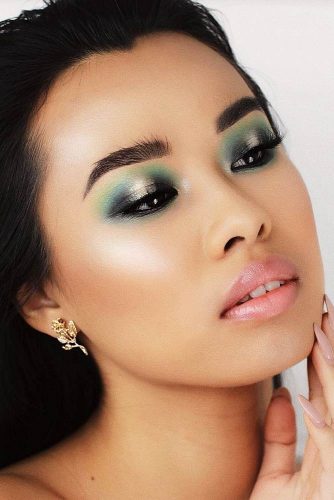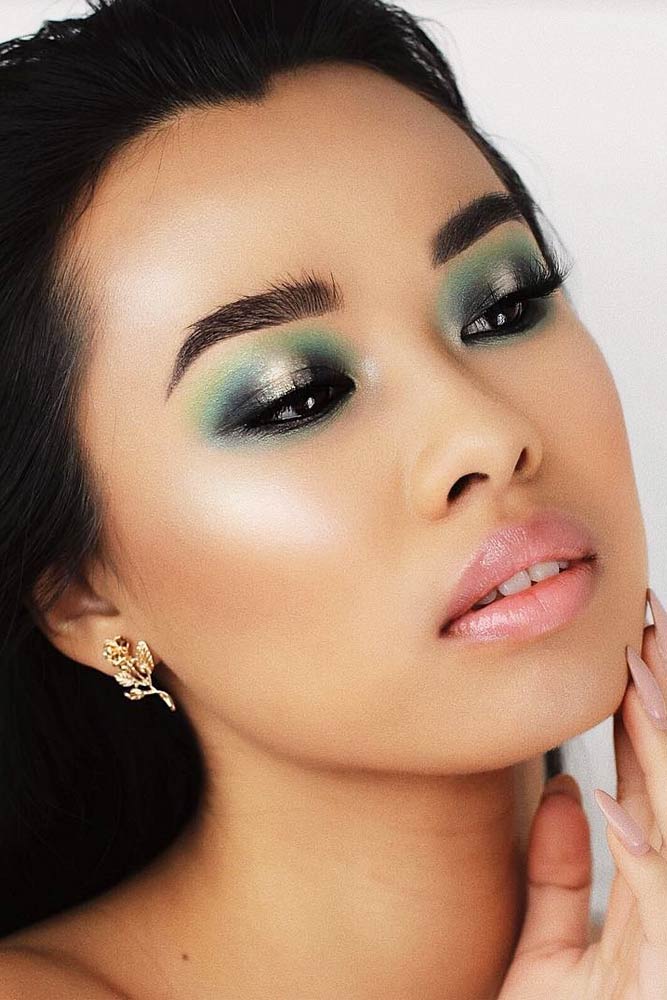 Source: jvongphoumy via Instagram
Apply a hue along your outer crease. This will be a transitioning hue. It should be a bit darker, comparing to the base hue. And it should be applied along the crease or along the eye socket in case the crease cannot be detected. Go for the V-shape when putting it on, with the point peaking towards your outer eye corner. And if we are talking about smokey eye makeup for Asian hooded eyes, ensure that this transitioning hue can be seen above a hood. How to achieve that with ease? When putting on makeup, relax the eyebrows, look straight. And leave matte eyeshadow shades for your outer eye corner and above a hood.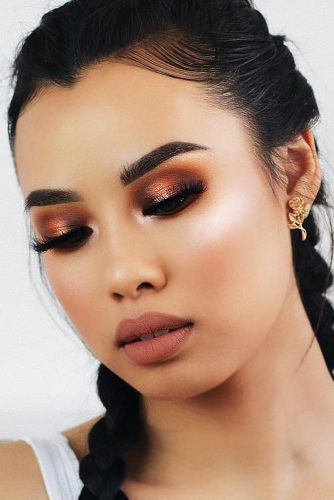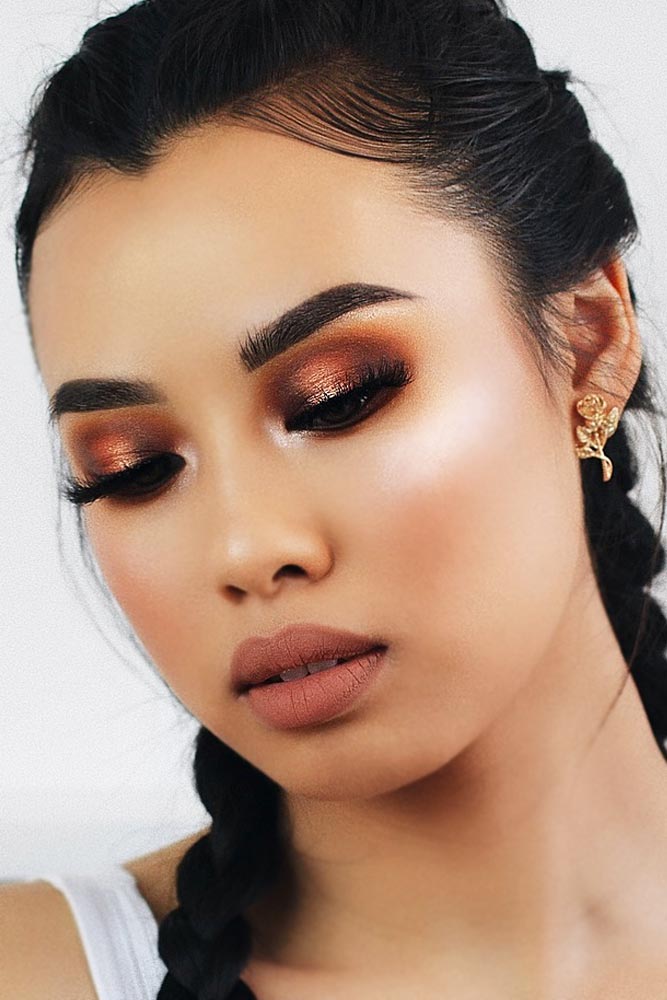 Source: jvongphoumy via Instagram
A darker hue should be applied to the outer eye corner. Many babes think that it's the scariest part in the Asian eyes makeup application. But don't worry as the overall look will be winning. This hue should be applied along the transitioning V line.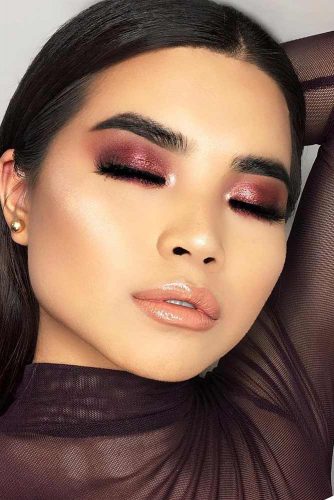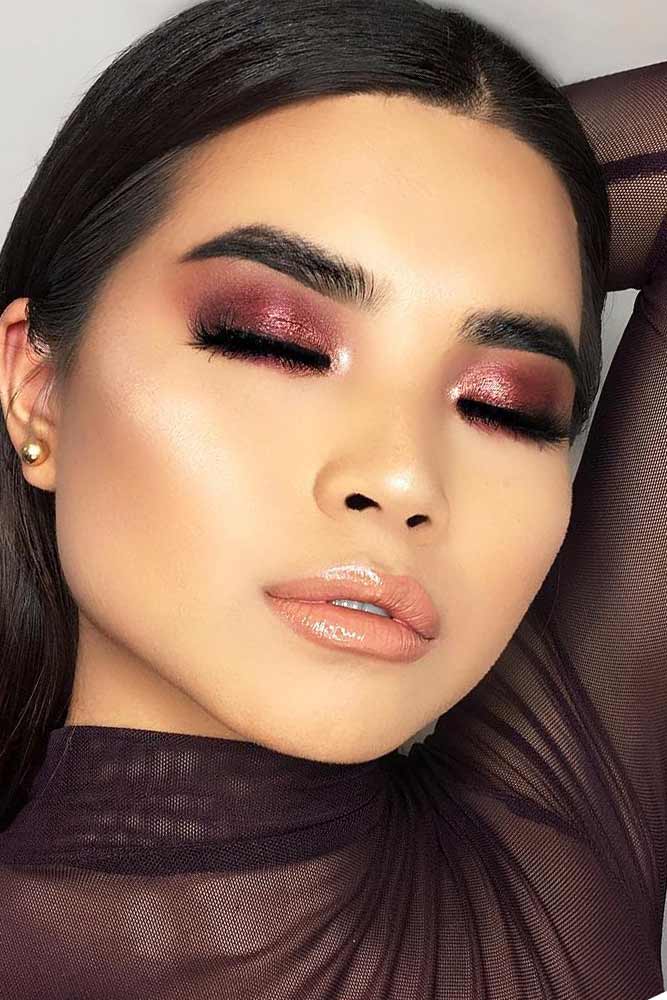 Source: tuantinpar via Instagram
Apply one more dark hue for the intensity build up. Choose a shade darker than the one from step 4. And keeping to the classic blacks and greys is not a must. You can easily rock blues, greens, purples, etc. Just think about the desirable eye shape. Would you like it to be longer? Then pull the hue outwards. Would you like it to appear rounder? Pull it a bit upwards, then round up its shape slightly.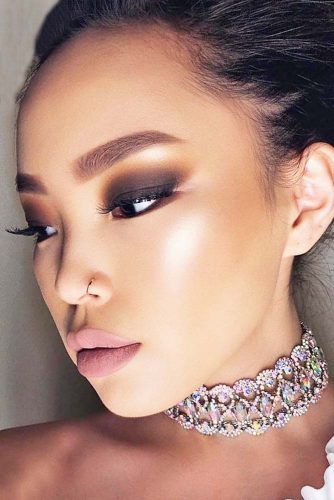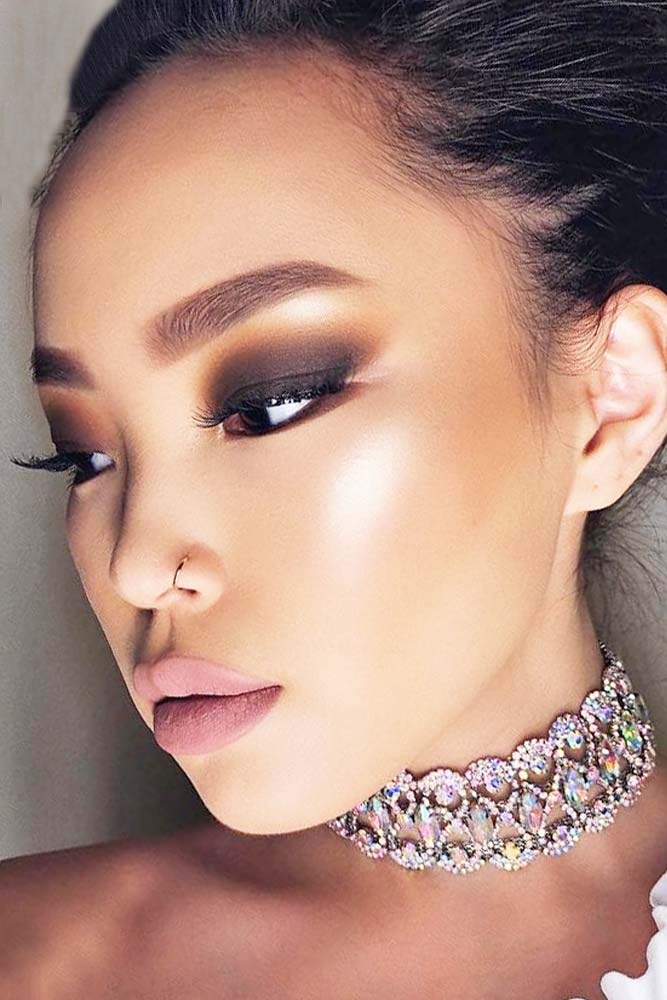 Source: inngenue via Instagram
Put a lighter hue on the highlighted areas. This shade can be glittery and shimmery – awesome! Pick a lighter hue from the same palette and apply it from your inner eye corner and towards the centre. Blend the hues out properly to form a gradient. In case your eyes are hooded, intensify the color under the hood.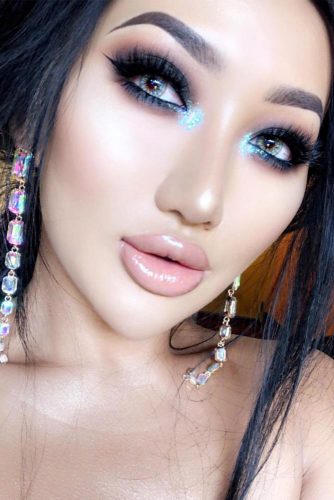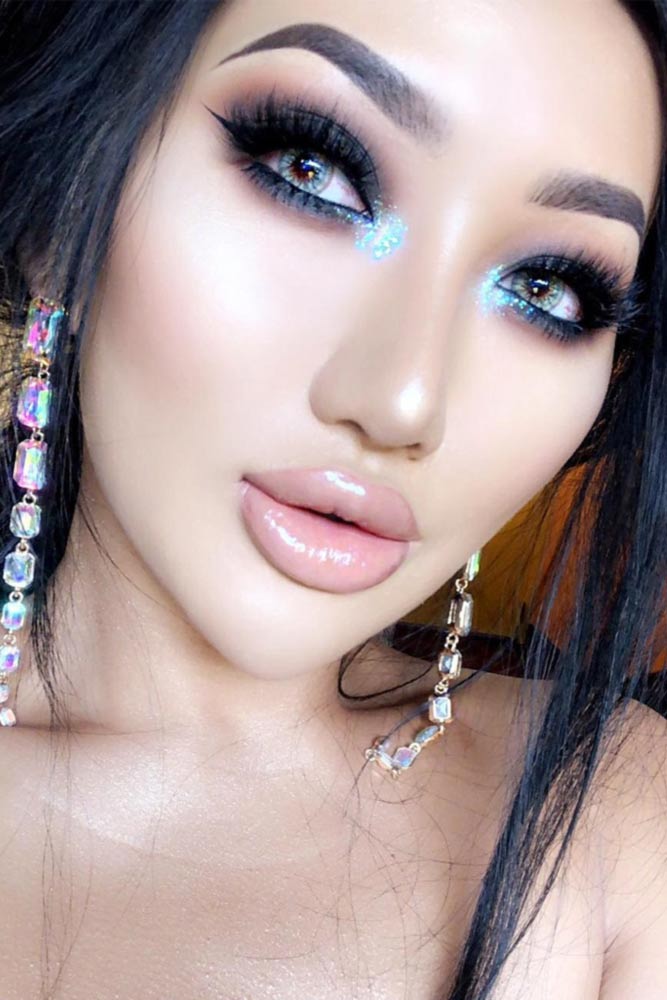 Source: xthuyle via Instagram
Apply these dark hues from the palette to the lower lash-line, too. This will make the makeup appear more complete.
Put on eyeliner along the lash-line. This step is optional.
Apply mascara to the lashes. This step is optional too but it will definitely enhance your eye makeup. See, how beautiful!
Asian Eyes Makeup With Eyeliner
Source: baedyxo via Instagram, makeupbyngoc via Instagram, ponysmakeup via Instagram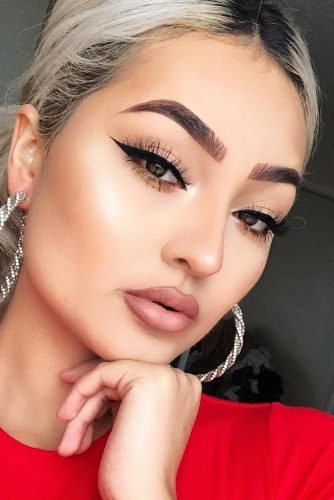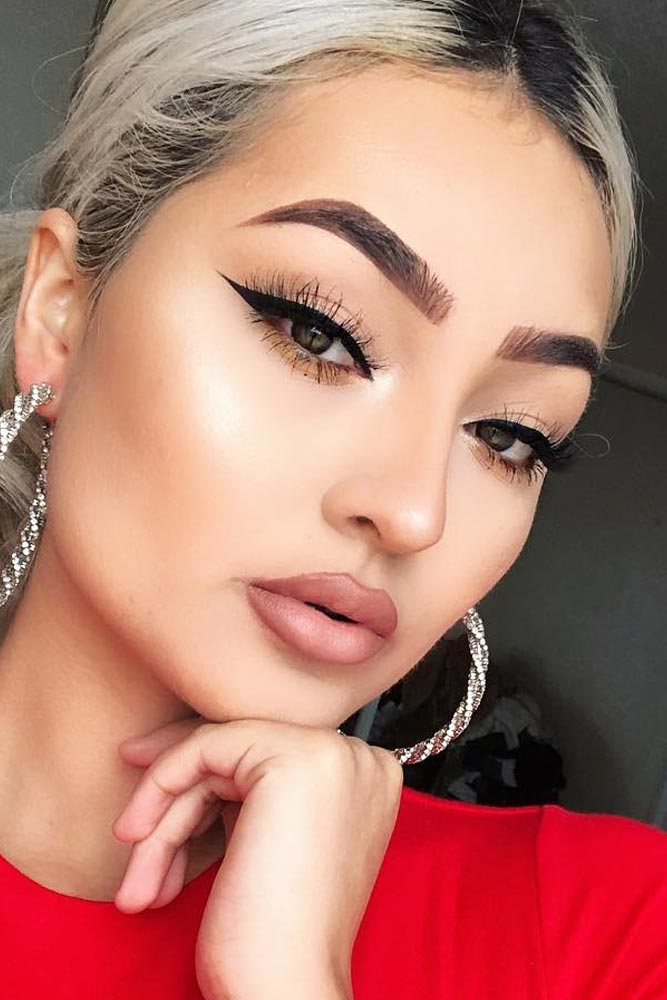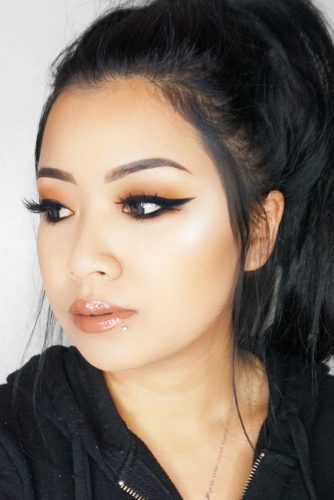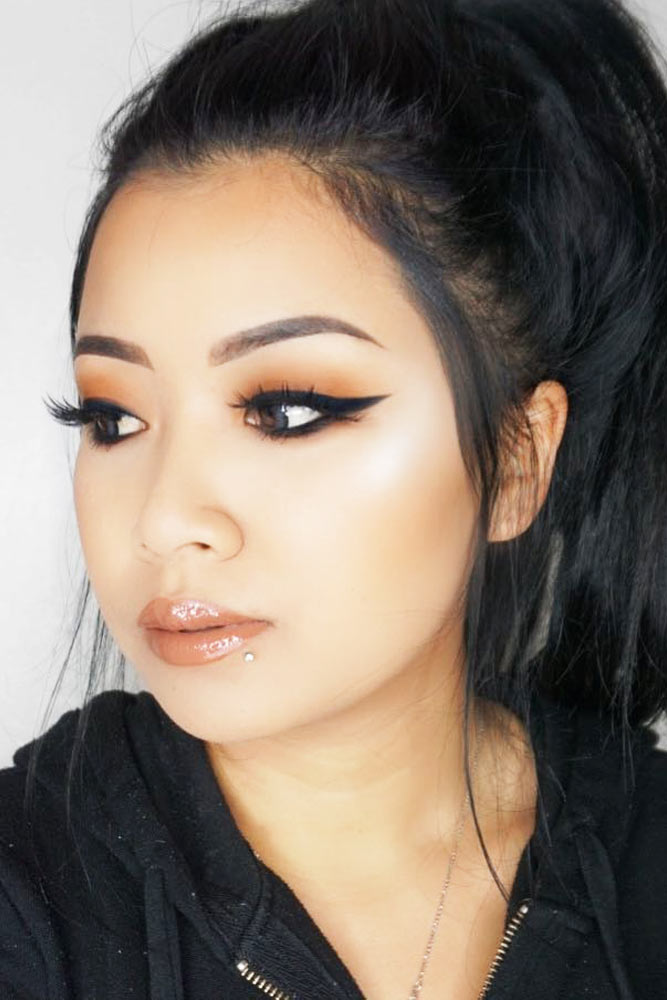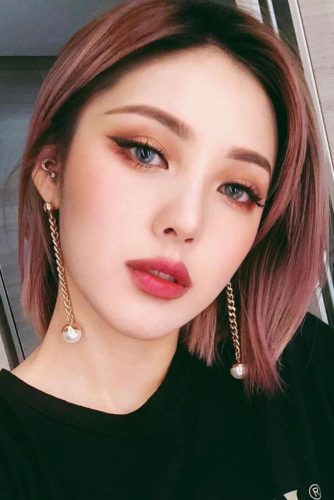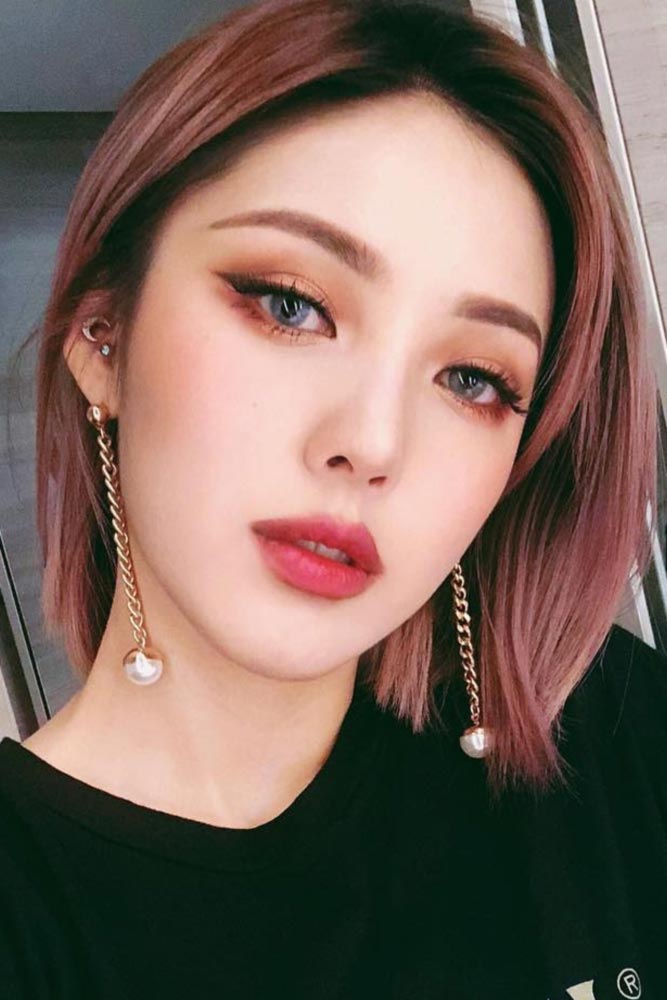 It is the myth that Asian eye makeup monolid cannot be done with eyeliner. Actually, any beauty guru would tell you that eyeliner can open those small eyes.
Source: dean_818 via Instagram, dean_818 via Instagram, inngenue via Instagram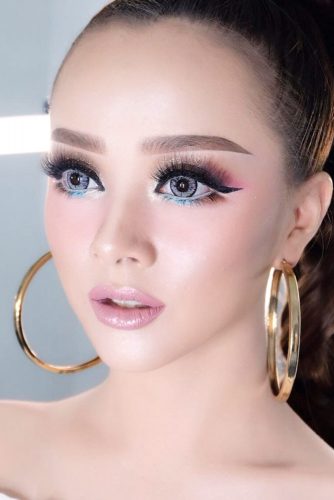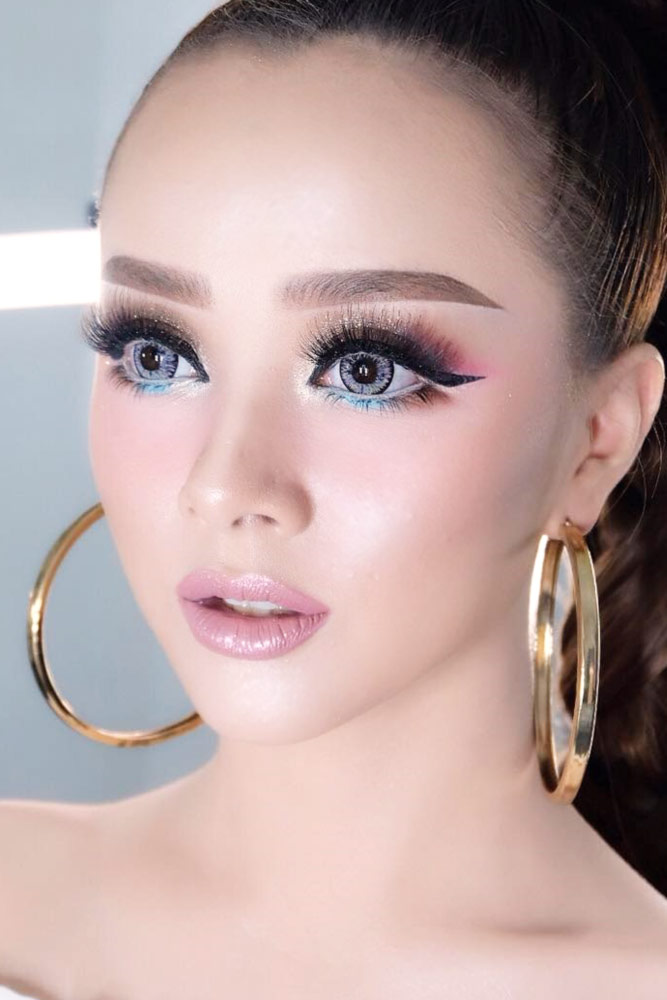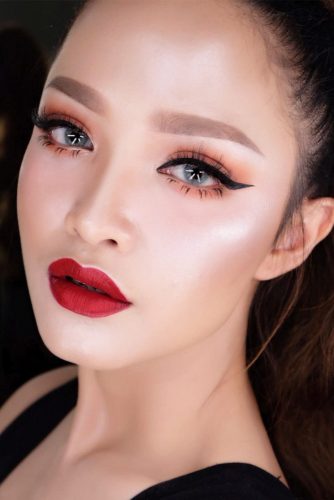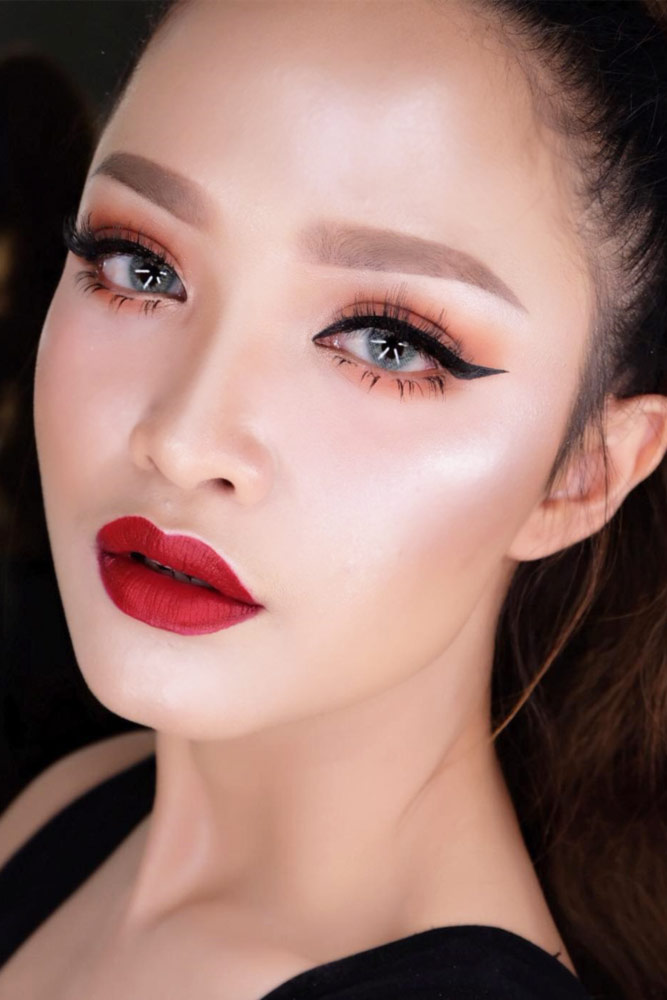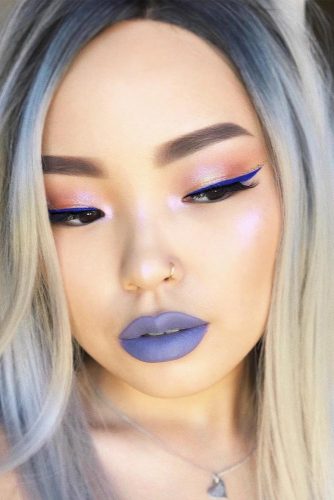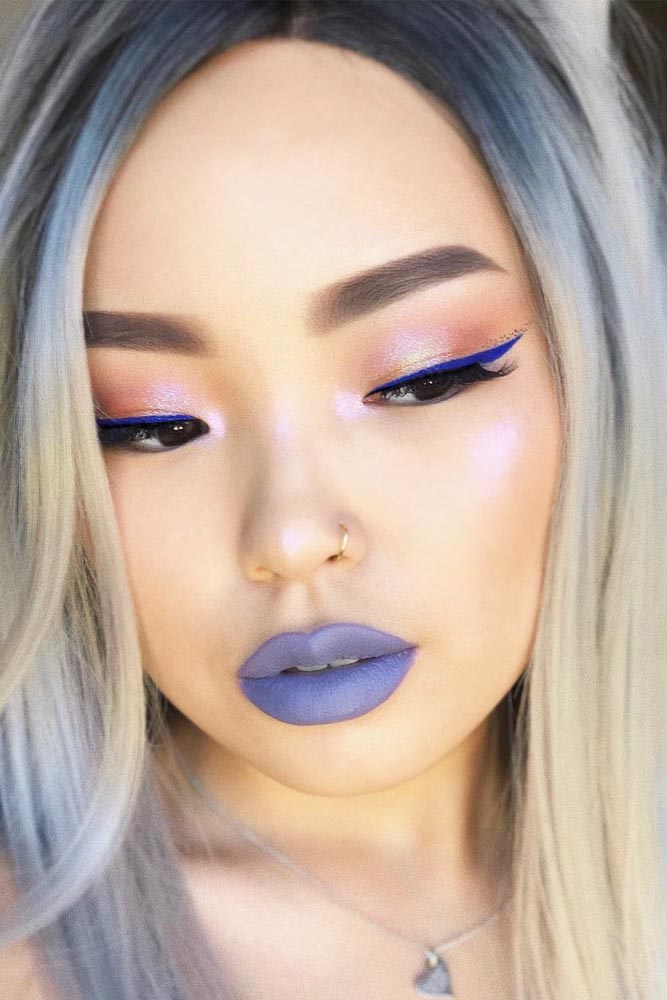 There is a trick how to make it work: besides using darker eyeliner like blue or black, use some contrasting pearl or white eyeliner in the waterline below. As a result, you will open the lower part of your eye and make it appear bigger, more vivid, which is exactly what you need.
Cute Asian Eyes Makeup Looks
Source: jvongphoumy via Instagram, minarbeauty via Instagram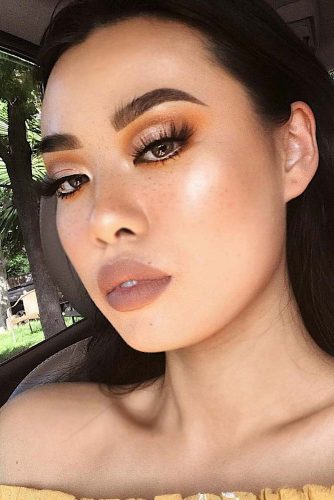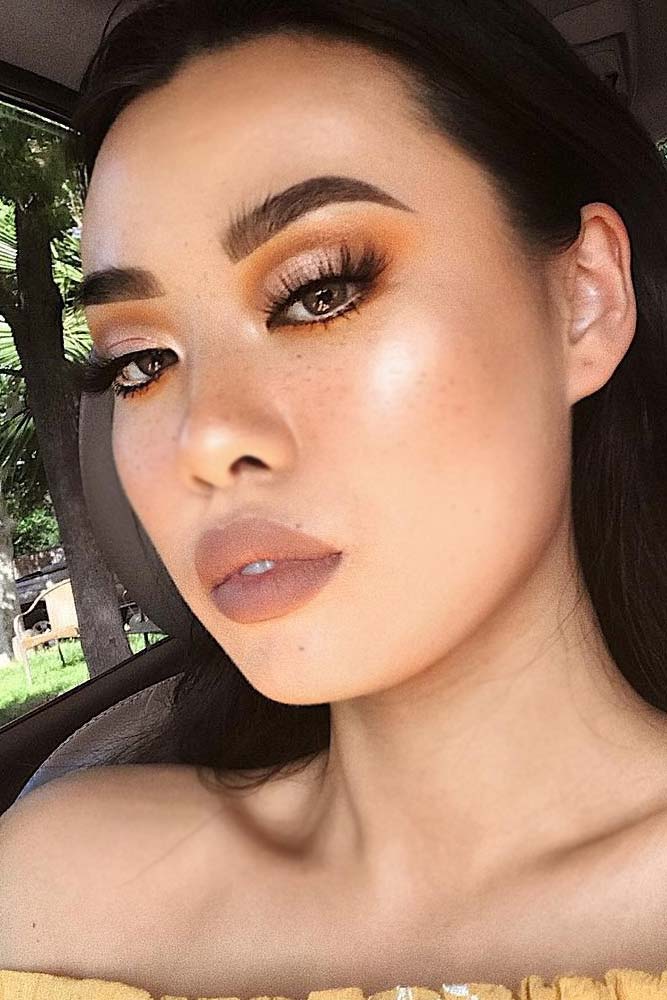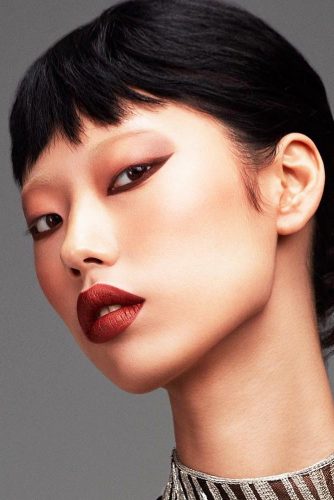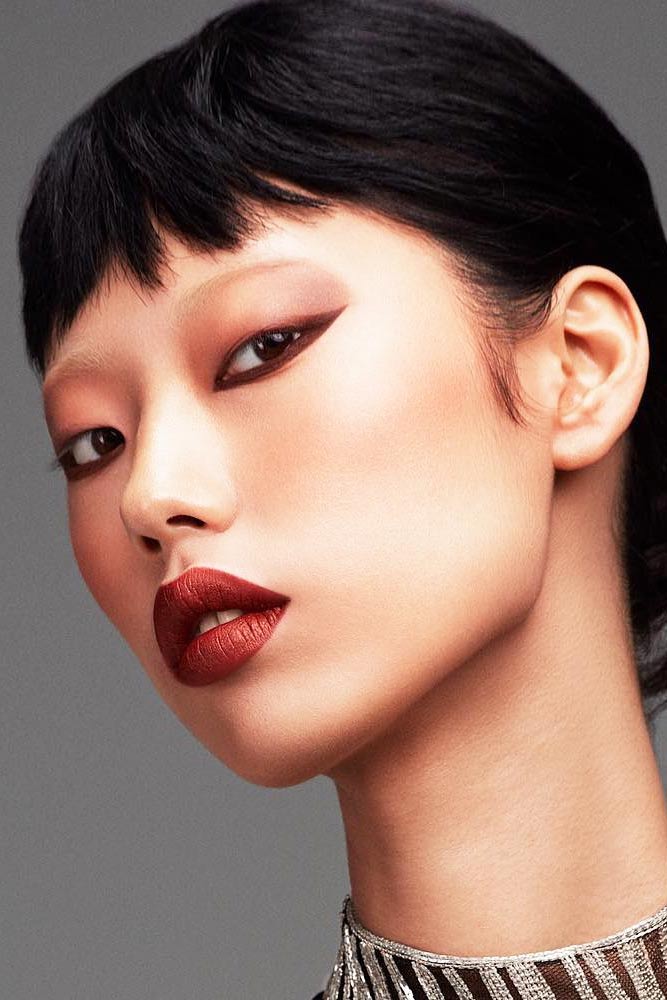 Source: dean_818 via Instagram, jackieduncanphotography via Instagram, dean_818 via Instagram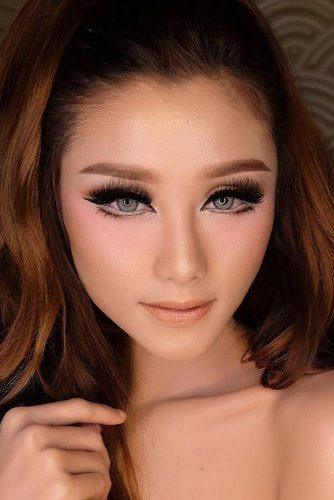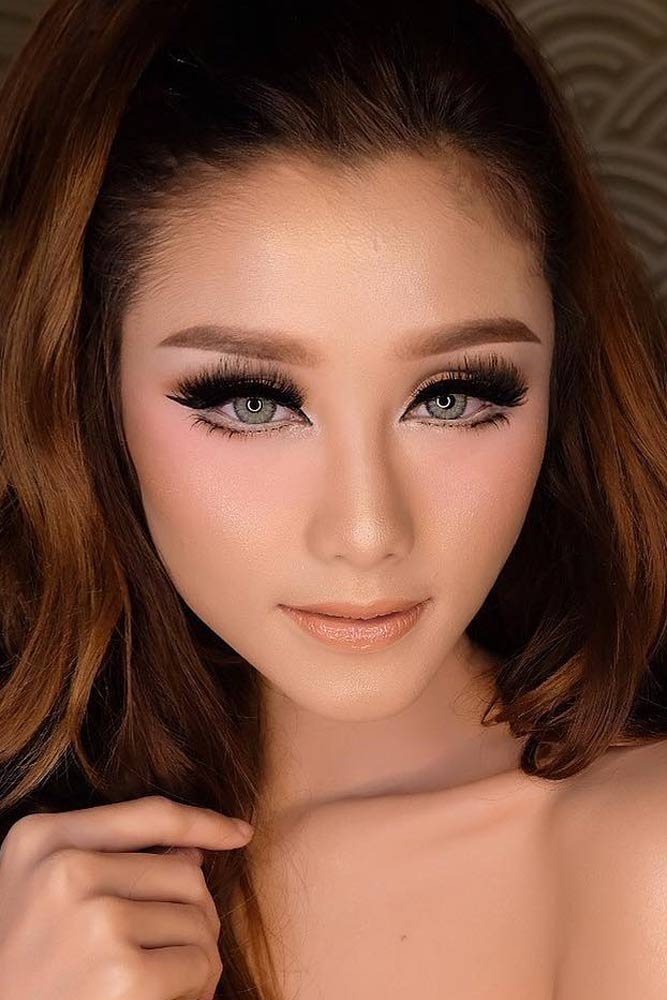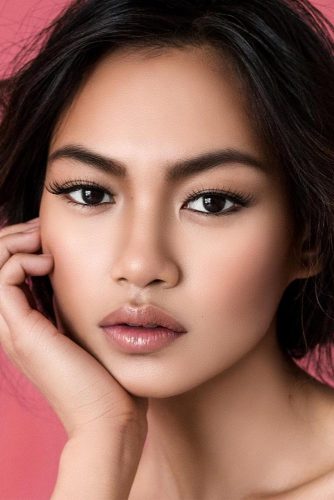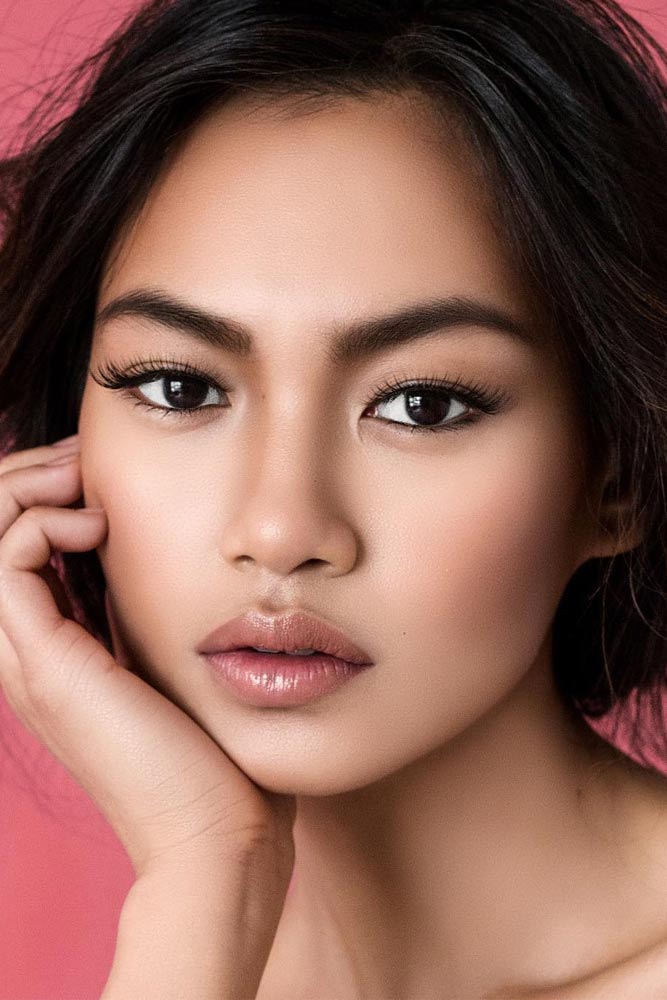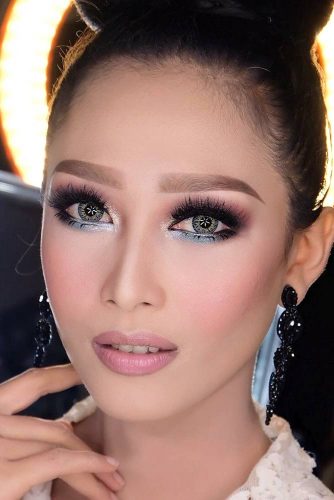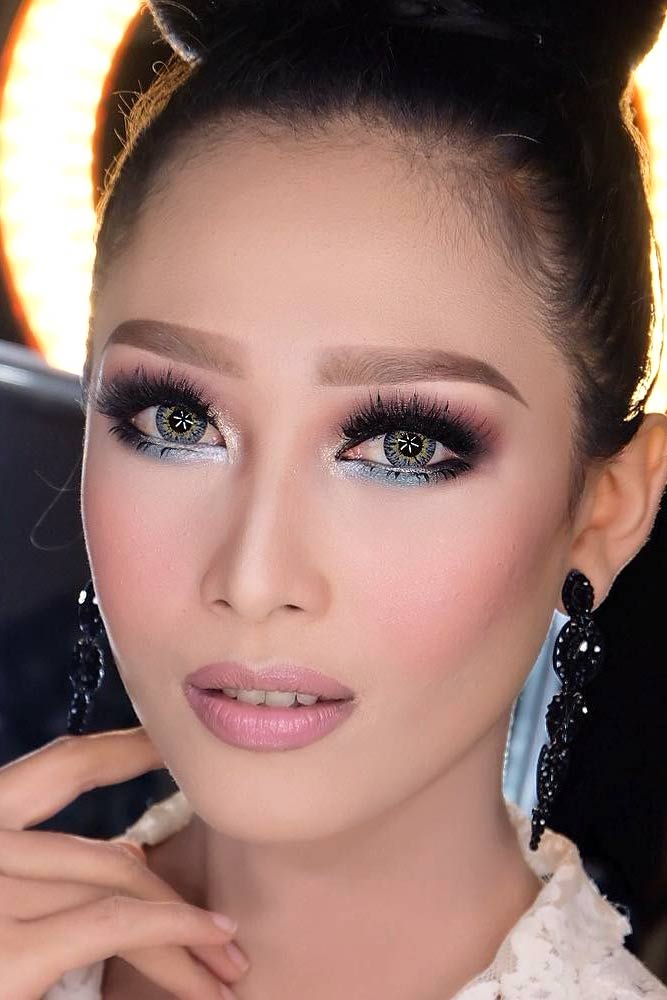 Considering that Asian eyes often lack the crease, you have so much space between the brow and socket to work with. It means that you can apply eyeshadow very high up to your brow bone for a super dramatic and glammed up look. This will make your eyes visually deeper and bigger. The similar effect can be achieved if you apply false eyelashes. You will be the Belle wherever you go!
Night Glam Makeup Looks
Are you going out on the town tonight? Then one of the amazing looks you can see here will definitely work great!
Source: jvongphoumy via Instagram, staceyanudari via Instagram, awesomemariavang via Instagram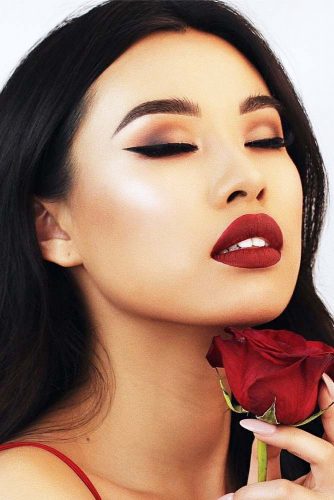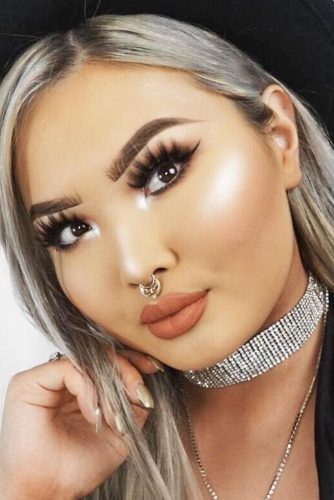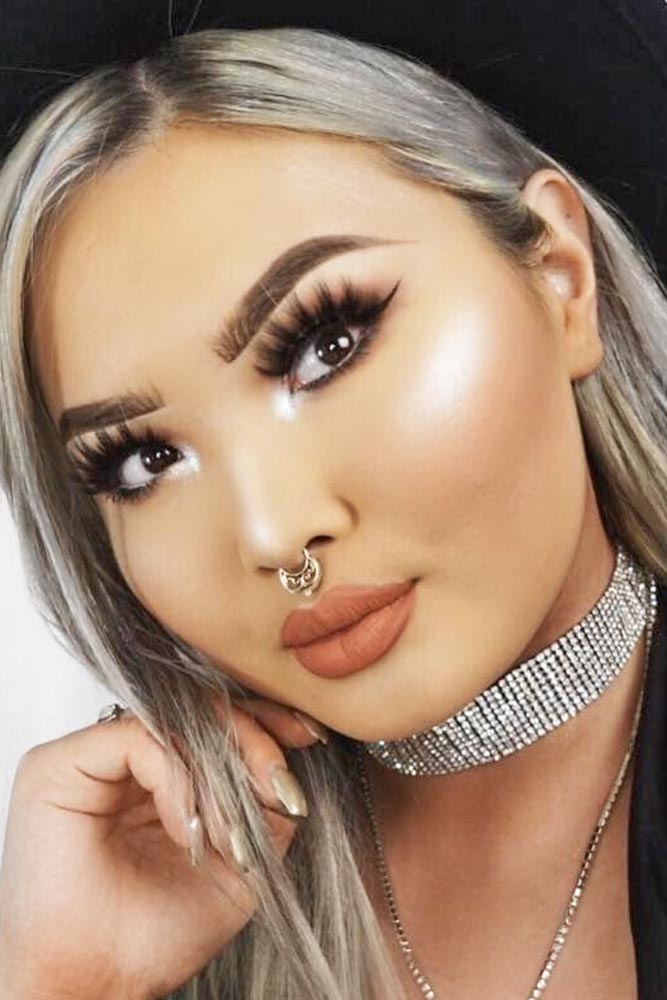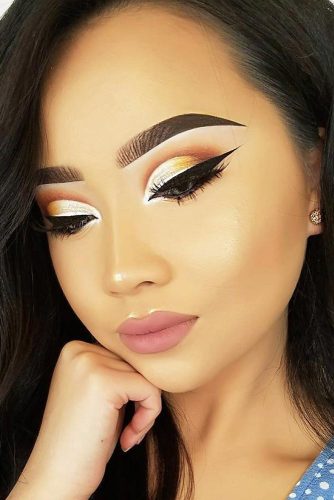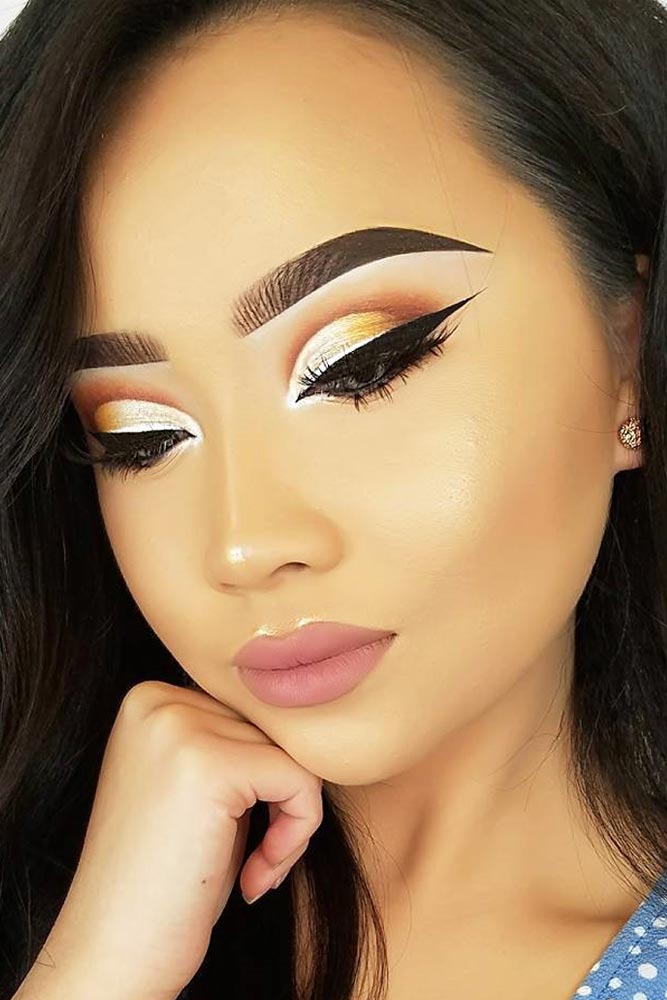 Now you know how to enhance Asian eyes with makeup. We hope that makeup application will bring you only joy and excitement from now on. More interesting info is waiting for you on our blog.
FAQ: Asian Eyes
What color eyeliner is best for Asian eyes?
You can choose jet black liquid liner since it is more durable and will say in place for the whole day. If black is too harsh for you opt for a dark brown eyeliner.
How do Asians get pretty eyes?
Here's what you can do to emphasize Asian eyes:
Apply black or dark brown liquid liner on the top lid making it thinner towards the inner corner of your eye.
Fill in the lash line with a pencil liner of the same color.
Curl your lashes as close to the base as possible.
Apply volumizing mascara.
Apply same color eyeshadow lightly on the outer corner of your lower lash line.
Apply shimmer on the inner and outer corner to add some dimension and emphasize the upturned shape.
You can add a light dusting of eyeshadow on your lids.
Fill in your eyebrows with a dark brown eyeshadow using an angled brush.
Was this article helpful?