There are many enjoyable and fun indoor activities for kids while they are stuck at home, from stirring to settling and from easy to challenging. To help your kids let out a little energy, why not you dance or do some yoga together? For their motor skills and intellectual development, opt for reading books, using educational apps or playing sensory games. Finally, to have some fun while passing time, you can just watch a TV show or movie. For more cool ideas, check out our guide.
Read Out Loud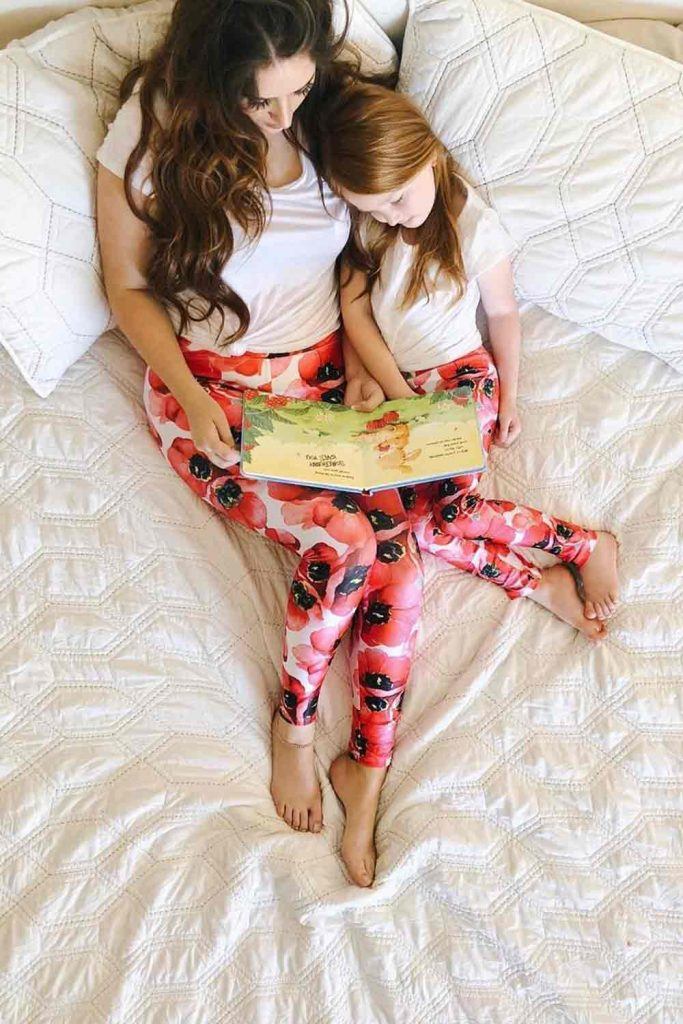 Source: Instagram/yochowdaa
Reading is not only one of the most fun and engaging indoor kids activities but also beneficial for their development. It helps to exercise their brain, improve concentration and spark imagination. Moreover, to make it more fun and useful, you can read out loud with your kids. This will greatly contribute to their literacy and verbal skills as well as artistry and sociability.
Board Games - Indoor Activities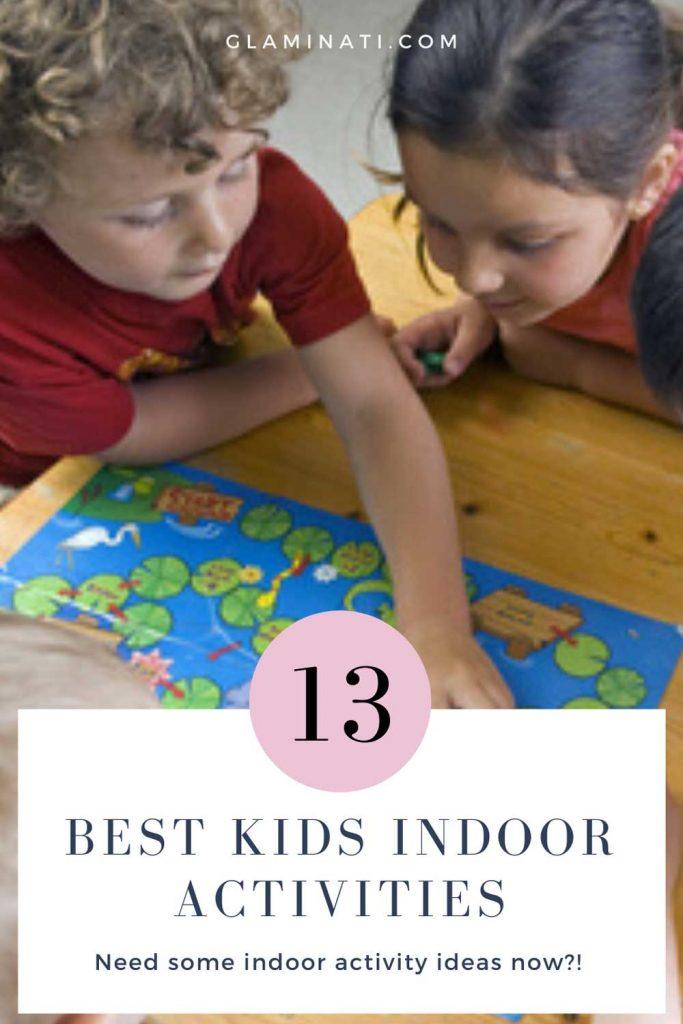 Board games are one of the most popular indoor activities for kids as well as their parents. Although they are sometimes considered a bit old-fashioned, they will arguably never lose their relevance. Besides, there are so many of them, that you will certainly find an option to match everyone's interests.
DIY Your Own Masterpieces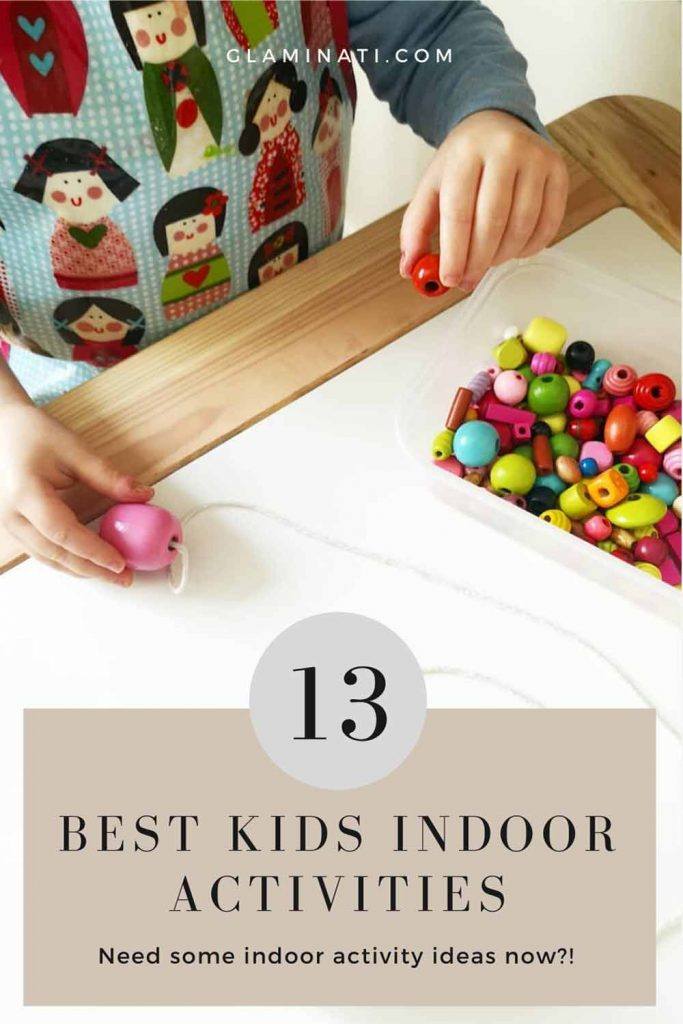 Source: Instagram/smithlittlelifeofours
Promote your children's creativity by engaging them in DIY projects. This will also help to unleash their talents as well as improve fine motor skills. Painting, papier mache, plasticine modeling or perler beads design – there is a wide range of options to choose from.
Apps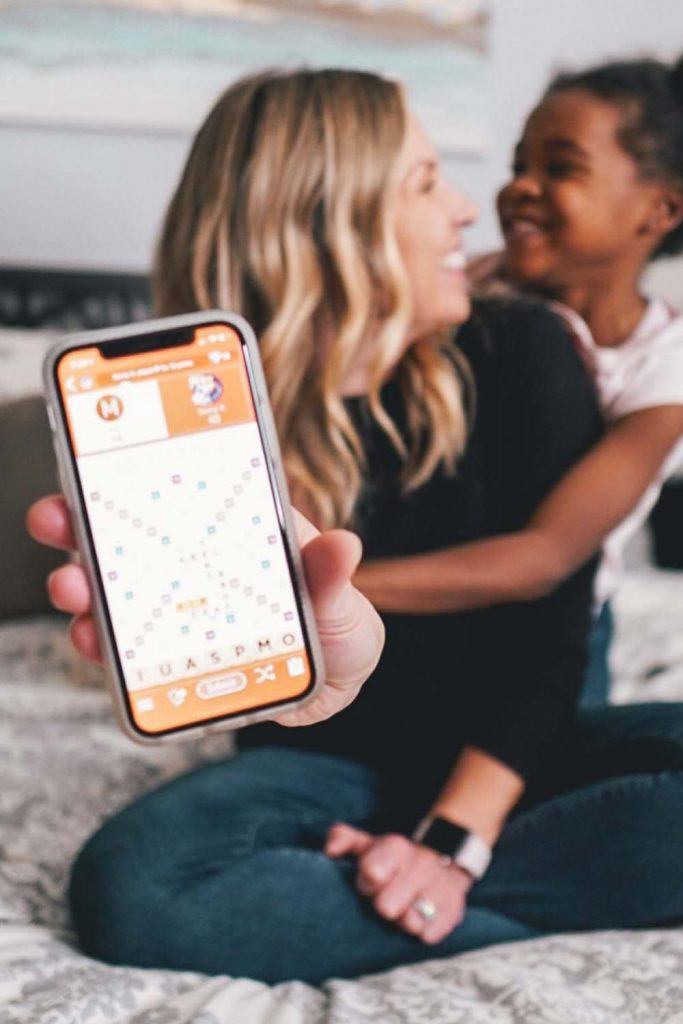 Source: Instagram/global_munchkins
It is okay to let your kids use their or even your smartphone provided they do it to the good. That is to say, they not only surf social networks but also educate themselves and learn something useful. Luckily, there are plenty of apps that allow them to do so.
Kids Yoga - Indoor Activities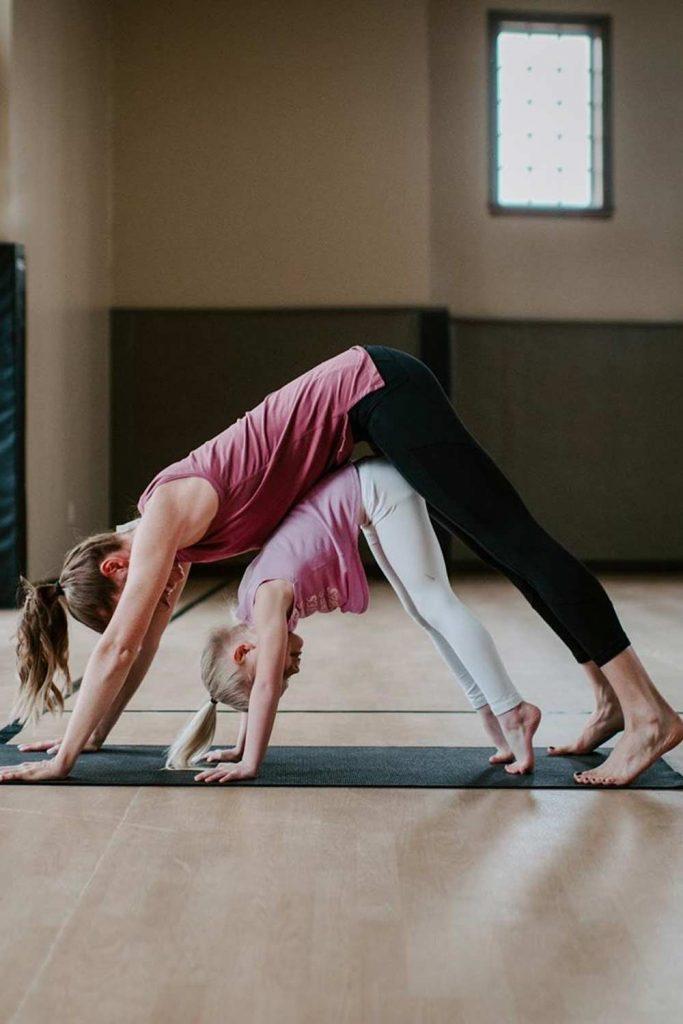 Source: Instagram/overanalyzedthat
Yoga is one of those fun indoor activities that are beneficial for both adults and children. Thus, why don't you try to do it together? To make it more entertaining, you can mimic different poses of animals and play or sing your kids' favorite songs.
Bake And Decorate - Indoor Activities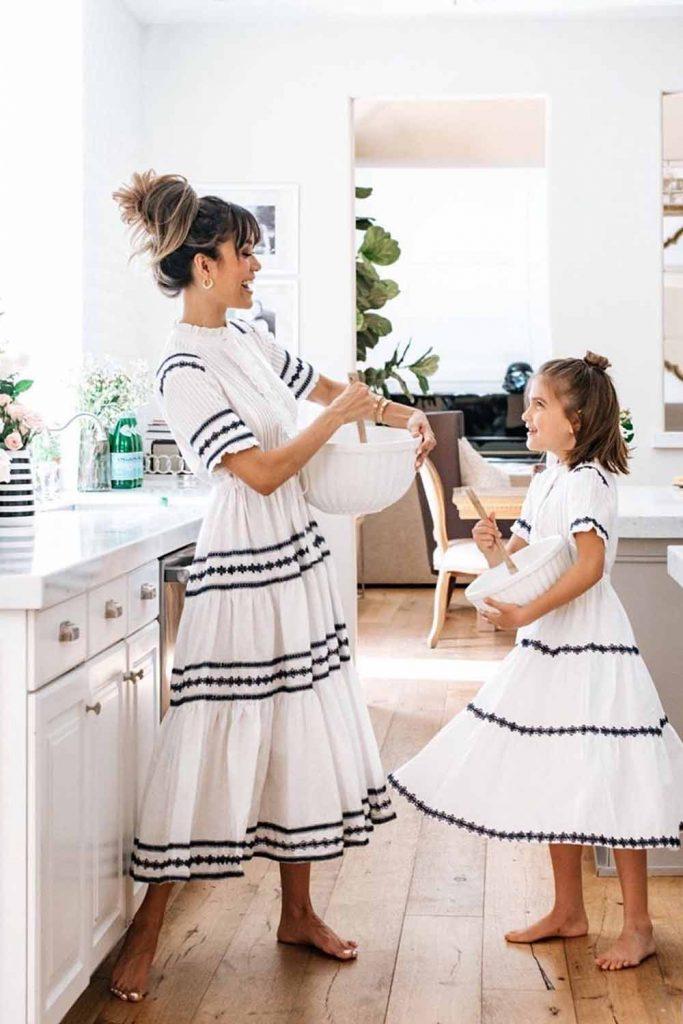 Source: Instagram/interiordesignerella
Did you know that the most delicious food is the one you cooked yourself? For that reason, baking some easy yet delicious pastry with your kids can become a really fun game to play indoors. You can even hold a competition for the most creative or beautiful decoration for the dessert.
Leave Out A Jigsaw Puzzle - Indoor Activities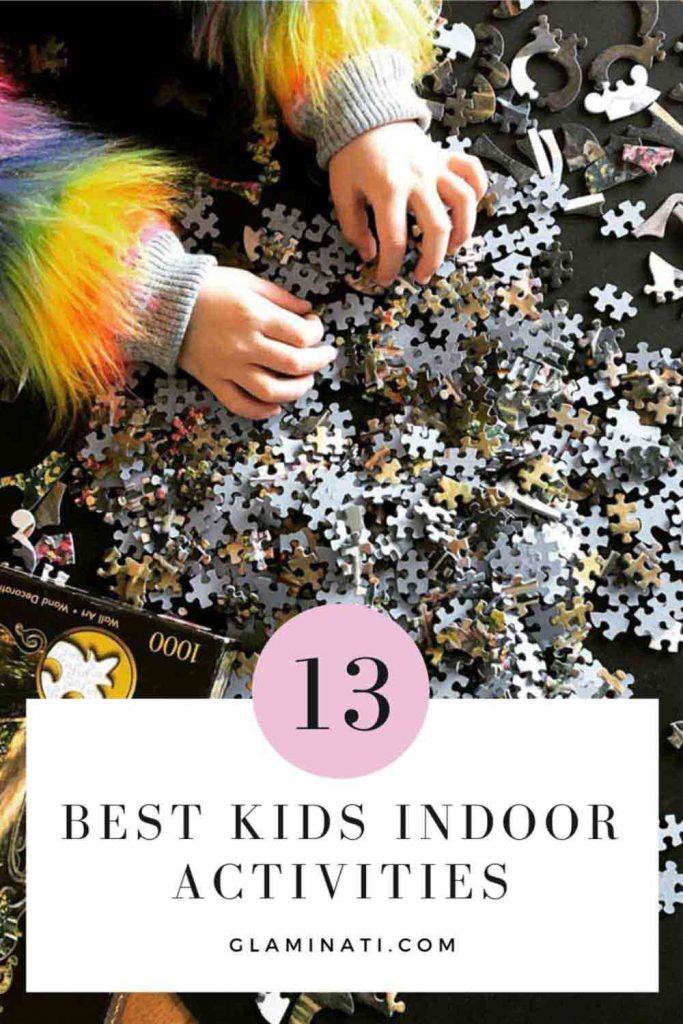 Source: Instagram/theisolatedmonster
One of the best things about puzzles is that they can be done whenever one has a spare minute. So, it is a good idea to leave it out in plain view so that every member of the family could make their contribution when passing by.
Sensory Games
Source: Instagram/smithlittlelifeofours
Sensory games are one of those fun indoor activities for kids that help to develop sensory integration in them. It means that their brain will learn to receive and process sensory information that allows us to do everyday things. You have quite a lot of options here too. Sensory indoor kids activities can be clean or messy, scented or even edible, but most importantly ensure they are fun and creative.
Movies And TV Shows - Indoor Activities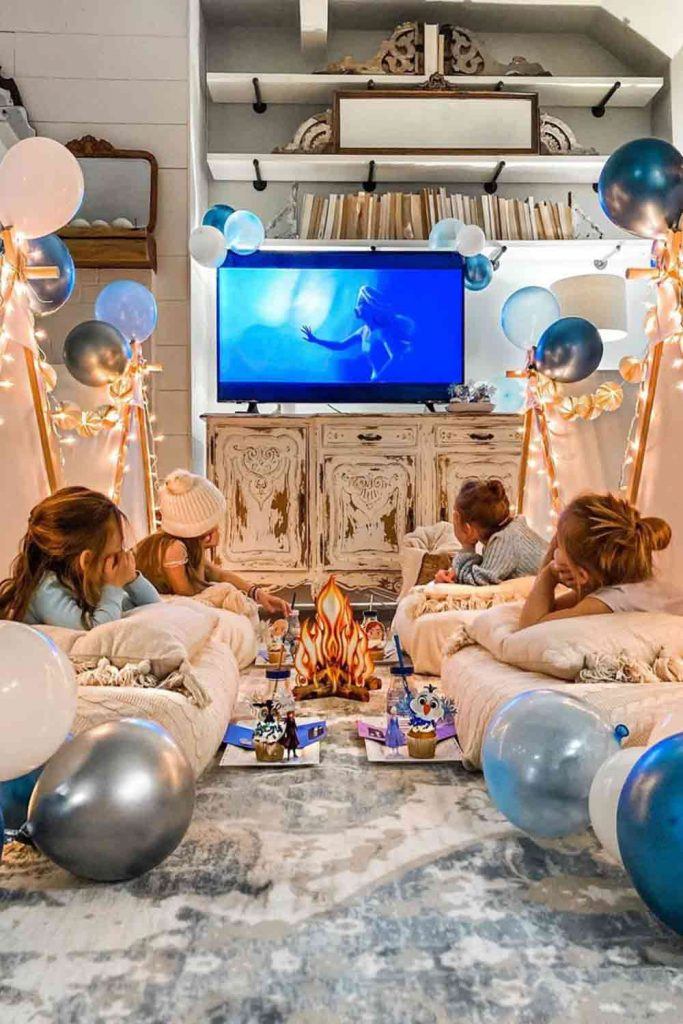 Source: Instagram.com/cottonstem
Allowing your children to watch their favorite movies or TV shows does not make you any less parent. However, take care to limit their screen time so that this indoor fun will be harmless. Thus, binge-watching is not accepted. Instead, try to have some quality time with them and choose only must-watch movies and sites like 123movies will help you with that.
Indoor Obstacle Course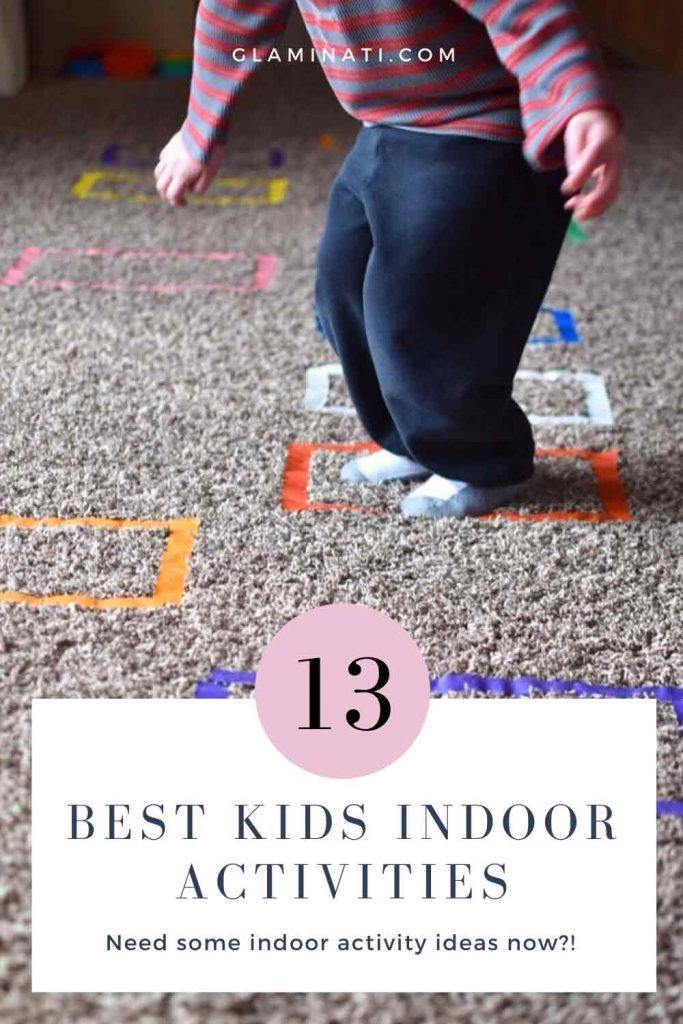 Source: Instagram/letsplaylittleone
No matter how old your kid is, building an obstacle course around them always makes one of their favorite indoor kid activities. Just make sure the location is safe for your kid so that there are no sharp corners or furniture legs to hit or trip over.
No-cost And Zero-equipment Ideas For Active Games For Kids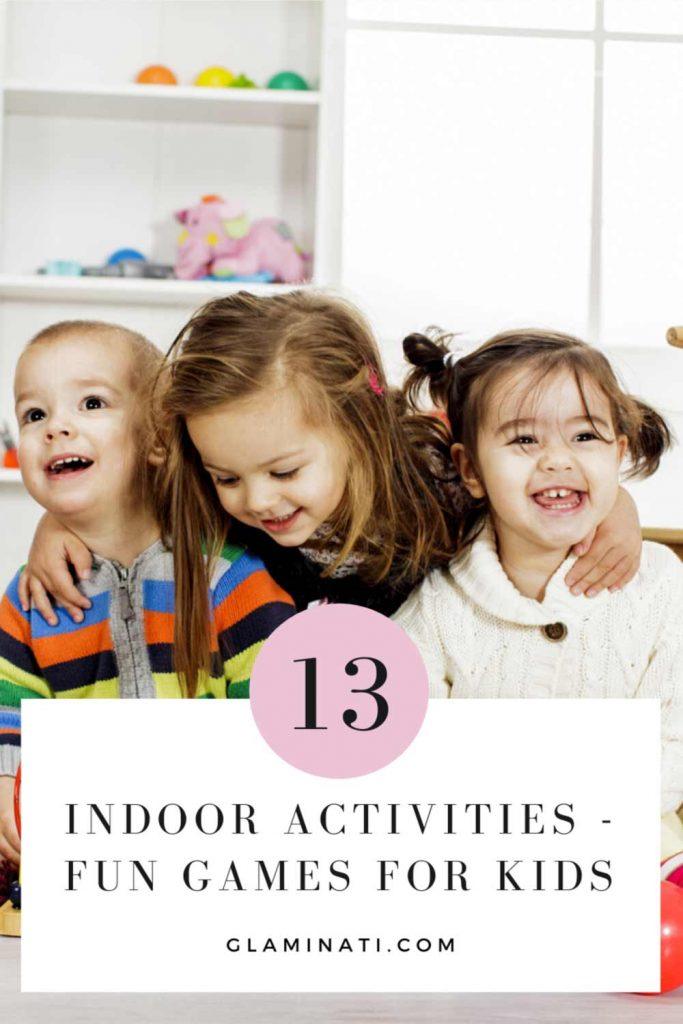 Follow The Leader
While there are many things to do with kids indoors, this game can be especially fun to play when you can get several children engaged. It is also a great way to encourage them to follow your actions.
What you need:
Simple activities ideas
Space where you can play
What to do:
Choose various topics for your game, such as gestures, expressions or physical activity.
Pick out the leader. This can be you or every one of your kids.
The task of the players is to copy the leader's actions, be it dancing, jumping or laughing.
Tips:
It is highly advisable to play this game if you want your kids to do some physical activity while they are stuck at home.
Freeze
If you have just been playing one of stirring indoor games for kids, "Freeze" is a great way to settle them down a little.
What you need:
Your favorite music
Space where you can play
What to do:
Ask the kids and other players to dance while the music is playing.
Once you pause it, they should freeze keeping the posture they were at the time.
Tips:
To bring the competitive spirit and some challenge to the game, tell the kids a particular pose to freeze in.
Simon Says
Another staple of classic fun indoor games for kids and parents is Simon Says. One of the best things about it is that it does not require any equipment – just your imagination and a positive mood.
What you need:
Different actions ideas
Space where you can play
What to do:
Give your children instructions to do the actions you say only if your phrase begins with "Simon says…".
If they do not hear the phrase, then they should not do what you say. The one who breaks this rule is out.
The person who follows accurately all Simon's commands becomes the winner and the new Simon.
Tips:
You can trick the kids to add a challenge and competition to the game.
Now that you have our top list of the most fun indoor activities you can do with your kids, we are pretty sure that you will not have any difficulty keeping them busy. As you can tell, there are interesting and engaging games that will get everyone involved, from little ones to grown-ups. Hence, whether to choose one of them or play every single one is up to you. Either way, you will have a good laugh and a great time.
REFERENCES:
Indoor games and sports are a variety of structured forms of play or competitive physical activity, typically carried out either in the home or in specially constructed indoor Source
Board games are traditionally a subset of tabletop games that involve counters or pieces moved or placed on a pre-marked surface or "board", according to a set of rules. Source