By:

Glaminati Media

| Updated:

03/16/2018
Curly Hair
First of all, we need to make sure that you know what curly hair is. And it is essential not to confuse curly and wavy hair.
As those with natural hair can attest, curly hair is the most temperamental of all the hair textures. Wavy hair tends to be curly only at the ends while curly hair has a definite curly pattern throughout. As well, curly hair can be prone to frizz, so it is important to keep your hair properly hydrated and not weigh it down with a lot of heavy hair products. Always wash and condition and then follow up with moisturizing and hydrating products.
Now let's see the most popular looks with curly hair.
Source: jasmeannnn via Instagram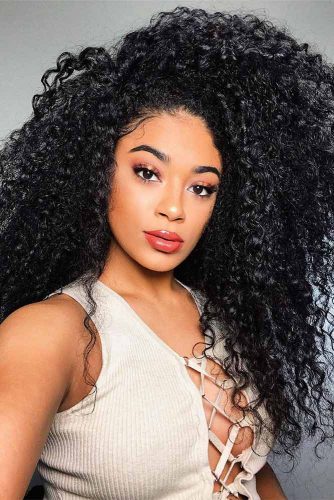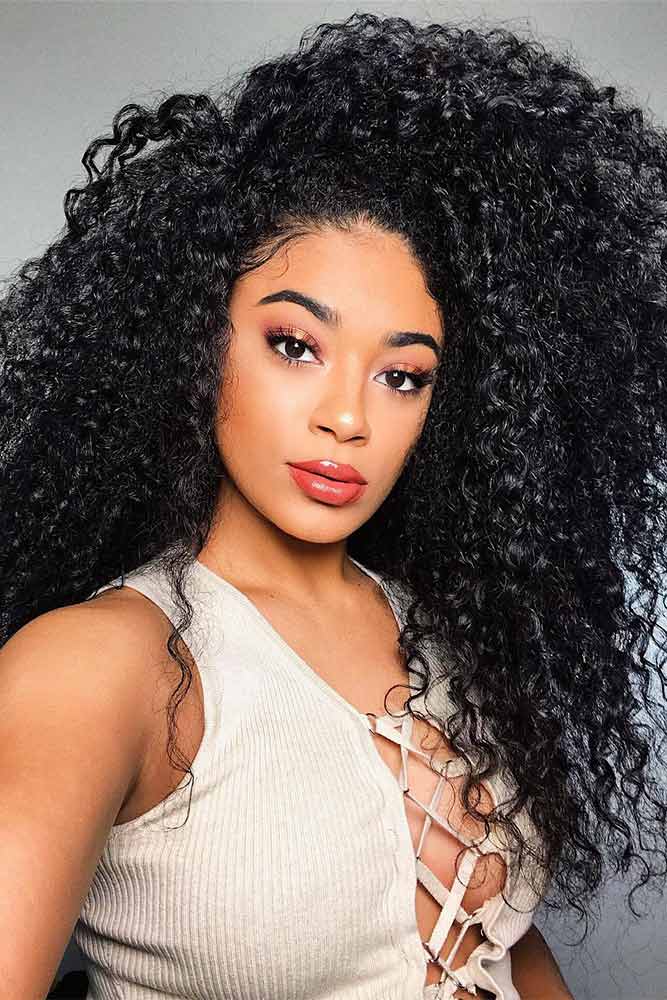 Short Curly Hair Styles Looks
When it comes to short curly hair, many women start to wonder whether it is something they should actually consider. The thing is that short curly hairstyles are the best thing that can happen to you! We are not kidding here! Just imagine – a few minutes to fix the curly mane, since it is already gorgeous looking due to its natural volume, and you are ready to go. Fascinating!
Short haircuts are a great solution to help tame those wild curly tresses. As well, as any girl with curly hair can attest, you often end up with a mouthful of hair when eating or when it's windy outside. And how many times has your boyfriend complained about your curls getting in the way? Well, we have the perfect solution! Check out these adorable short haircuts and styles for curly hair. From adorable pixies to cut curly bobs, all of these are stylish and a great solution to flyaway curls!
Here are some of the top trendy short curly hairstyles that we think are super cute!
Pixie Cuts for Curly Hair
Pixie cuts are super cute and all the rage right now. There are so many styles to choose from and you can add color to make your sassy short style stand out even more!
Curly Hair Undercut
A curly undercut will add volume and texture to your shorter tresses. As well, balayage tones and highlights can add a ton of texture to your short curly hair.
Curly Hair Bob
Bob cuts are extremely trendy and never seem to go out of style. A curly bob is a great way to tame those wild tresses. From asymmetrical bobs to curly lobs, there are tons of cute short curly hairstyles for bob cuts!
Layered Bob Haircuts for Curly Hair
If you want to add some bounce to your tresses, or thin out your thick curly hair, you can always opt for a layered bob. Layers are a great way to add life to your curly locks.
Curly Hair With Bangs
Bangs are making a huge comeback and short curly haircuts with bangs are no exception!
Source: wowafrican via Instagram, aimskyy via Instagram, taelorthein via Instagram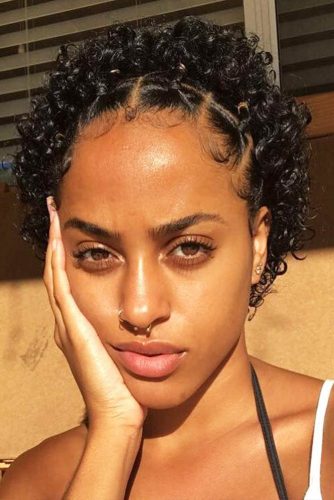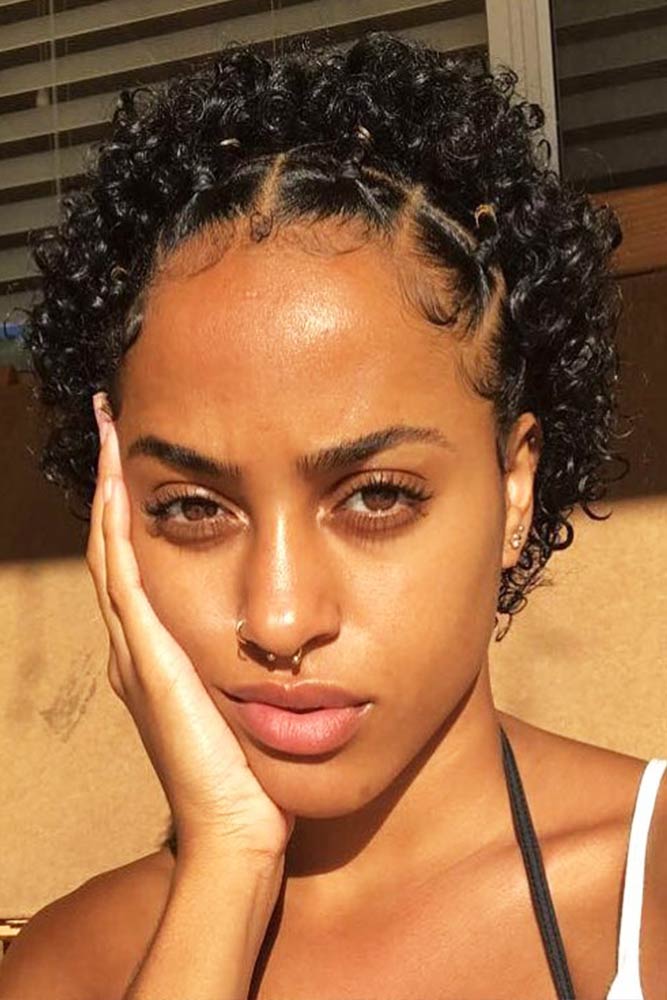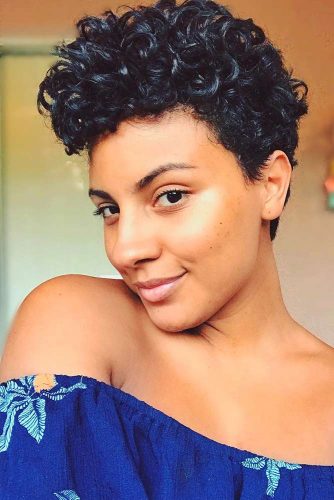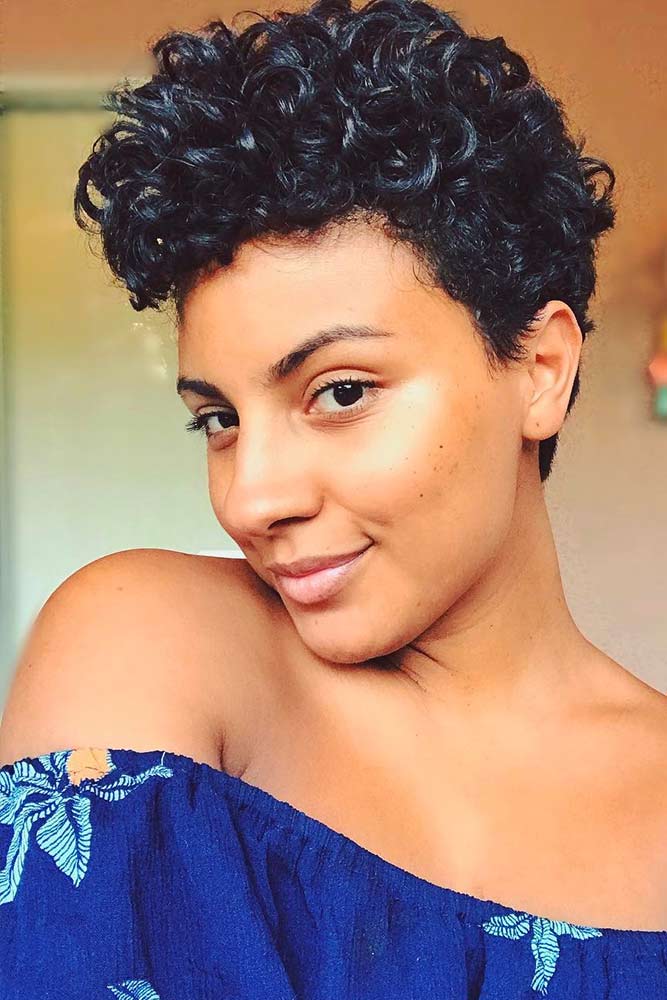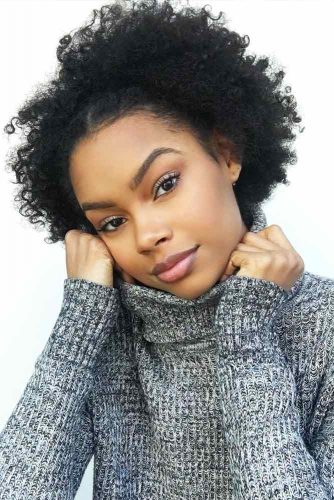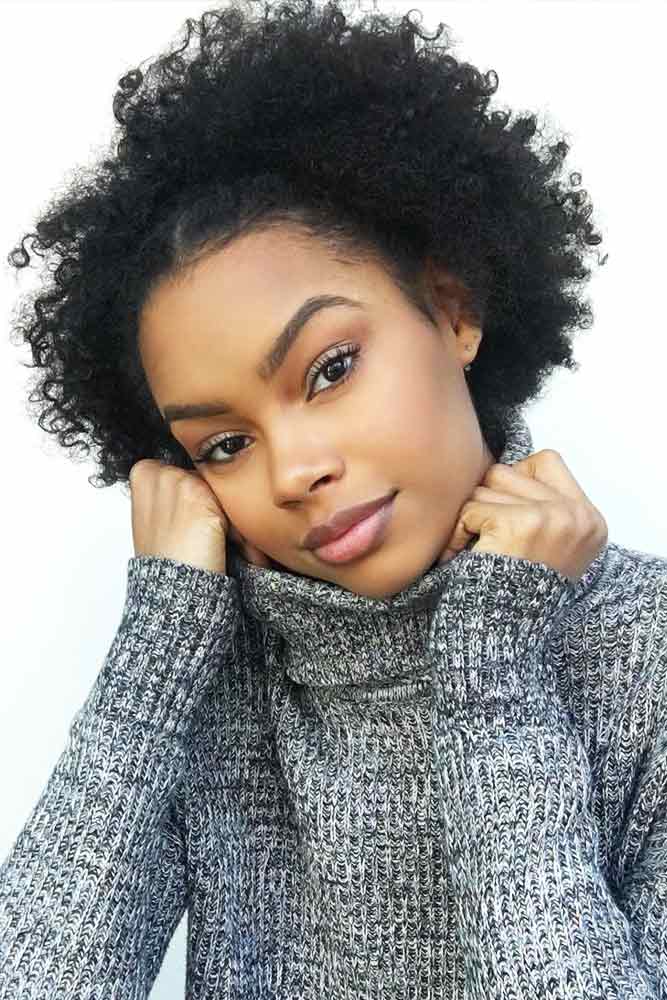 These super short curly haircuts are absolutely adorable! They will require regular trips to the hair salon for trims to keep up with the shorter length but as you can see, as they are absolutely gorgeous, they are well worth the effort!
Source: patriciafonnsecaa via Instagram, makaylamclovin via Instagram, nanaicosta via Instagram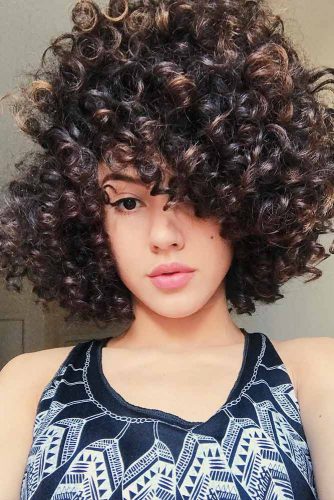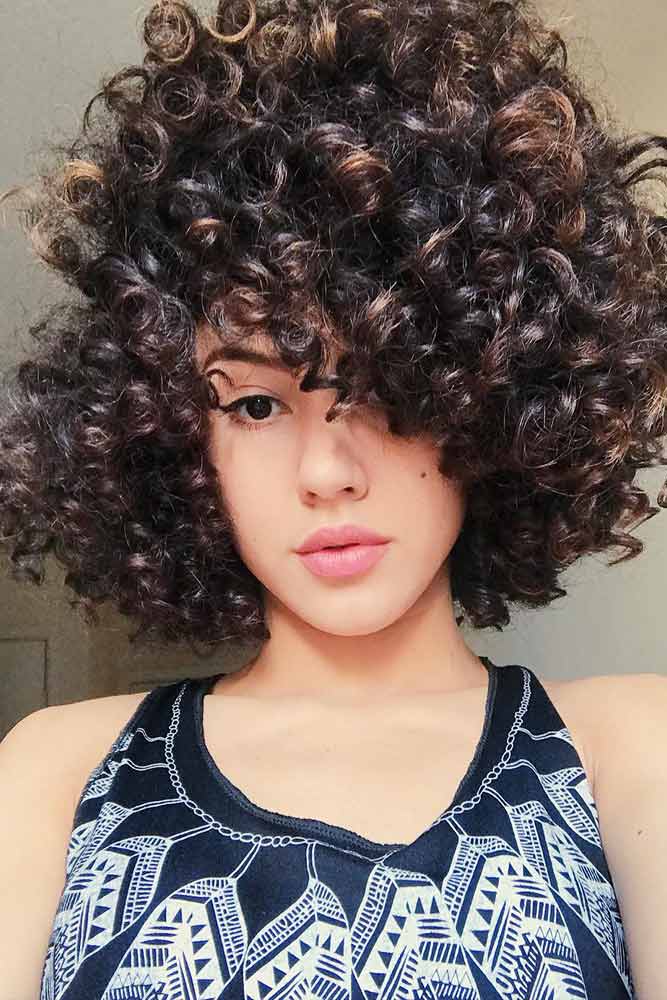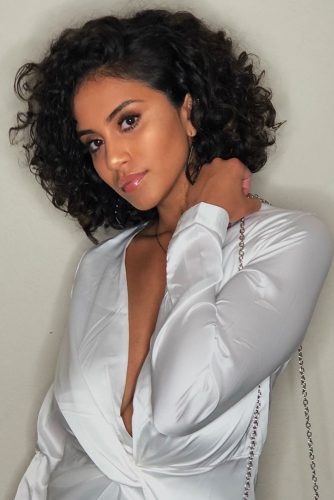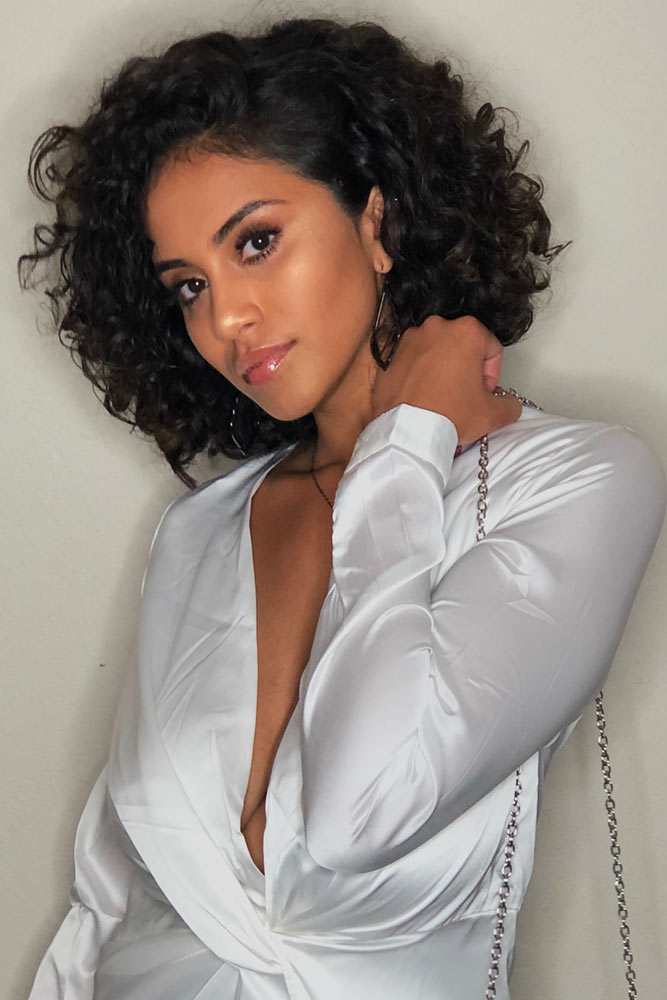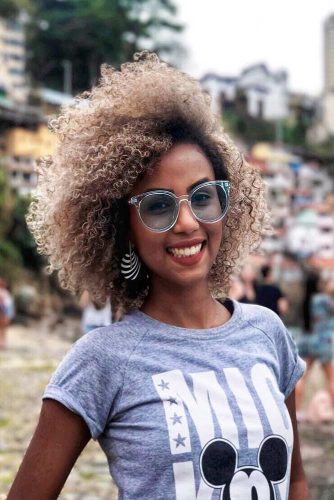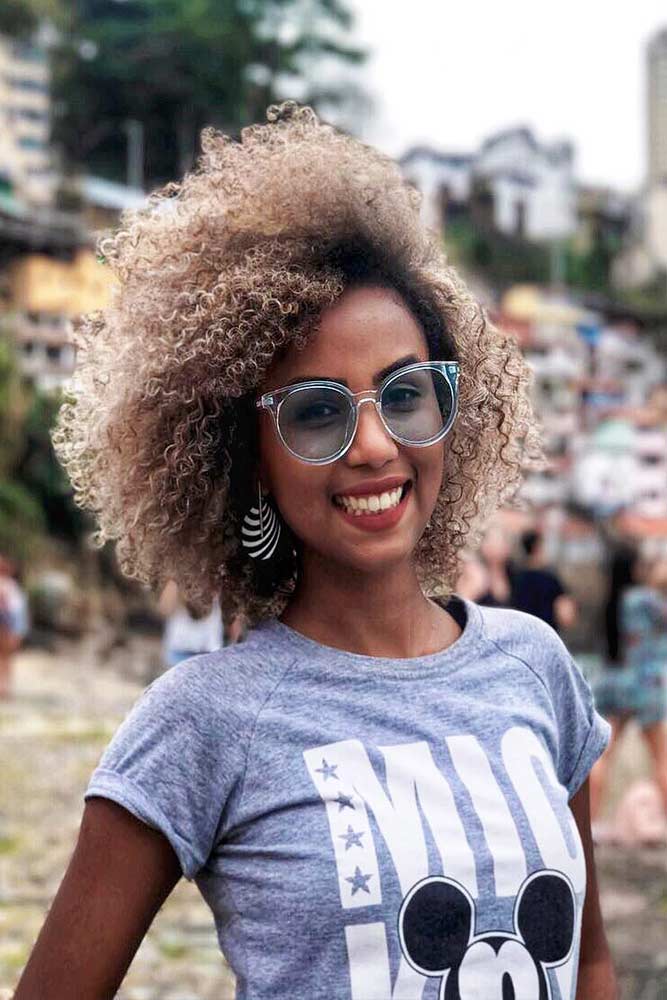 These curly hairstyles are short but as you can see, they still have a ton of volume and movement! Show off your sassy side with one of these fabulous short curly hairstyles!