An asymmetrical bob is peculiar with its diagonal line that goes from long and to short or vice versa, to put it in other words, one of its front sides is longer, comparing to the other. It can be non-layered, but it also can be stacked in its back part.
Bob haircuts with some asymmetry appear quite bossy and very sassy, what do you think? Don't miss an opportunity of sporting one of super hot bob hairstyles. Now let's see the hottest bobs with asymmetry.
Asymmetrical Bob Haircuts For Straight Hair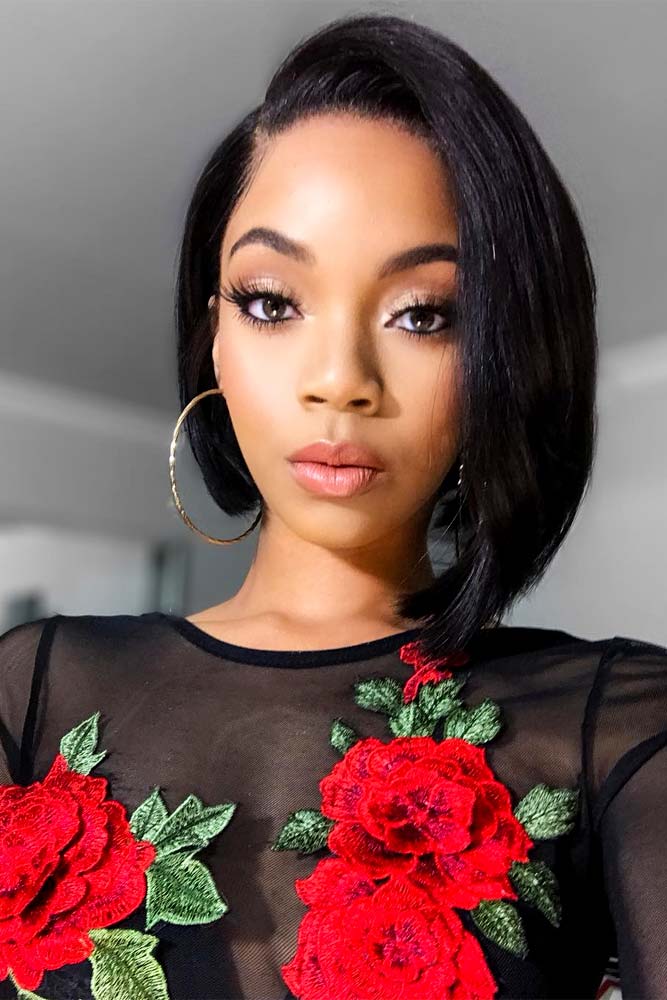 Credit Photo: Instagram.com/anthonycuts
This cut is one of the most sought-after asymmetrical bob haircuts for black hair this year. The style is accentuated with the two most common bob lengths - the collarbone on the left side and the chin length on the right side. This asymmetrical bob represents the birth of the bob back in the 20's with its glamorous straight look and edges elegantly tuned to give an artistic frame of your face softly.
Long Asymmetrical Bob With Waves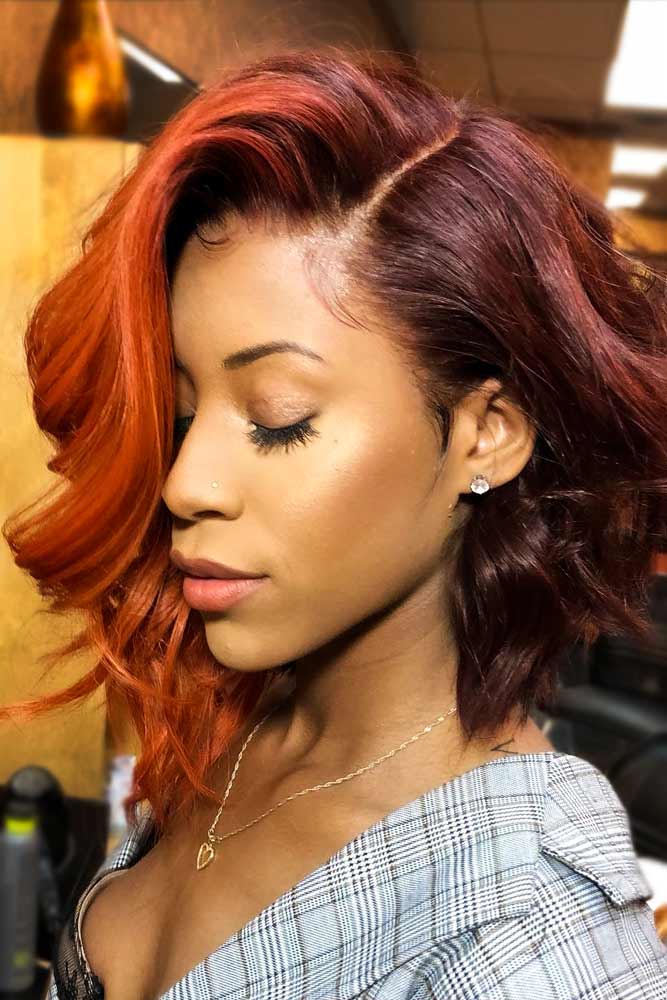 Credit Photo: Instagram.com/anthonycuts
If you want something innovative while taming those extended tresses, then this long asymmetrical bob with side bangs is the ideal hairstyle for you. This style is styled in such a way that one of the sides touches the shoulder while the other is left to fall past them. When you accentuate it with soft curls, you get an even more beautiful look.
Long Asymmetrical Bob Hairstyle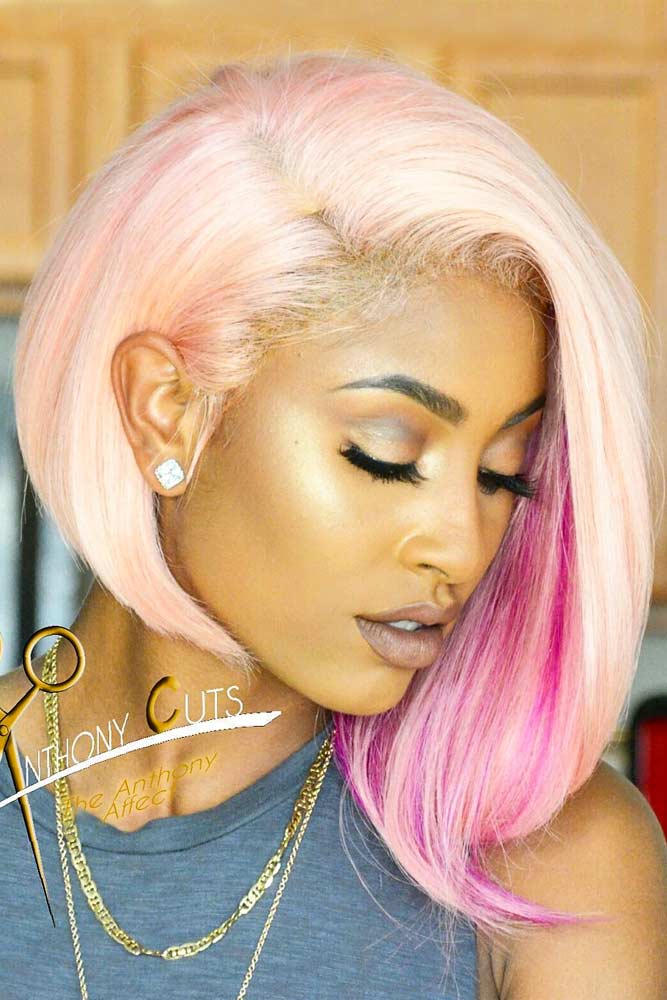 Credit Photo: Instagram.com/anthonycuts
Pastel pink hair as the one shown here gives an ultra-feminine appeal. Can there be anything lovelier that this long asymmetrical bob? We do not think so! It is a long asymmetrical bob styled in messy waves that make this thin and fine hair with loose curls look so bright and elegant. It is curled with a curling wand in the middle, then racked with the fingers. This style grants you that smooth edge that is gratifying on the jawlines.
Asymmetrical Long Bob Hairstyle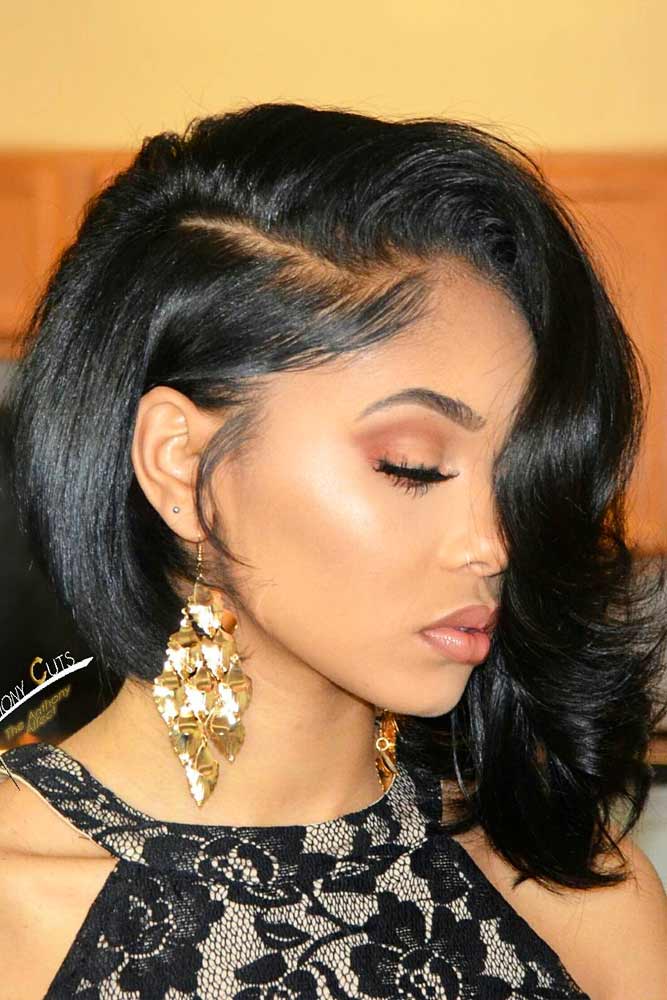 Credit Photo: Instagram.com/anthonycuts
This asymmetrical long bob hairstyle is what many ladies refer to it like a party at the side and business at the back. This is because at the rear part of this style is a simple layered bob. However, the entire look is enhanced with styled wavy hair at the sides. One side is, however, significantly longer than the other, giving it a kind of runaway look. If you are such a daring lady, go for it.
Asymmetrical Haircut With Ombre Hair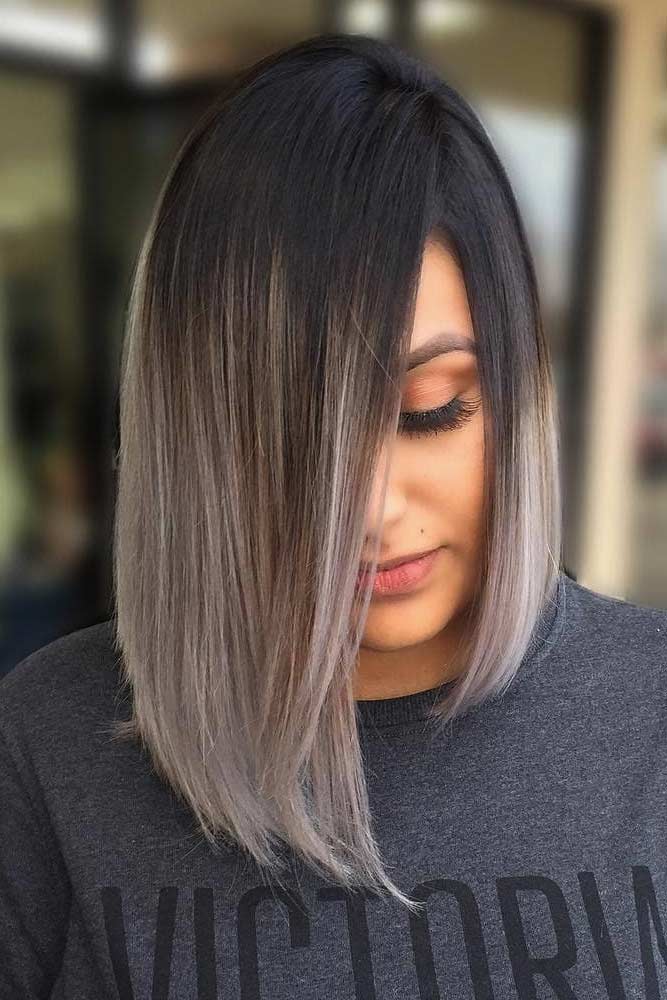 Credit Photo: Instagram.com/nomoreboringhair
Speaking of dark ombre hair, hand-painted caramel pieces make the sharp edges softer for the long asymmetrical haircuts. Coming up with extra length as the shape advances gives your hair a swingy effect. It is the best hairstyle for those ladies who love follow up the trends but don't want to go extra short. Also, for the young girls with an unending sense of style, this is equally a style to inspire their next selection. Do you think this is you? If yes, give it a shot.
Medium Asymmetrical Bob Haircut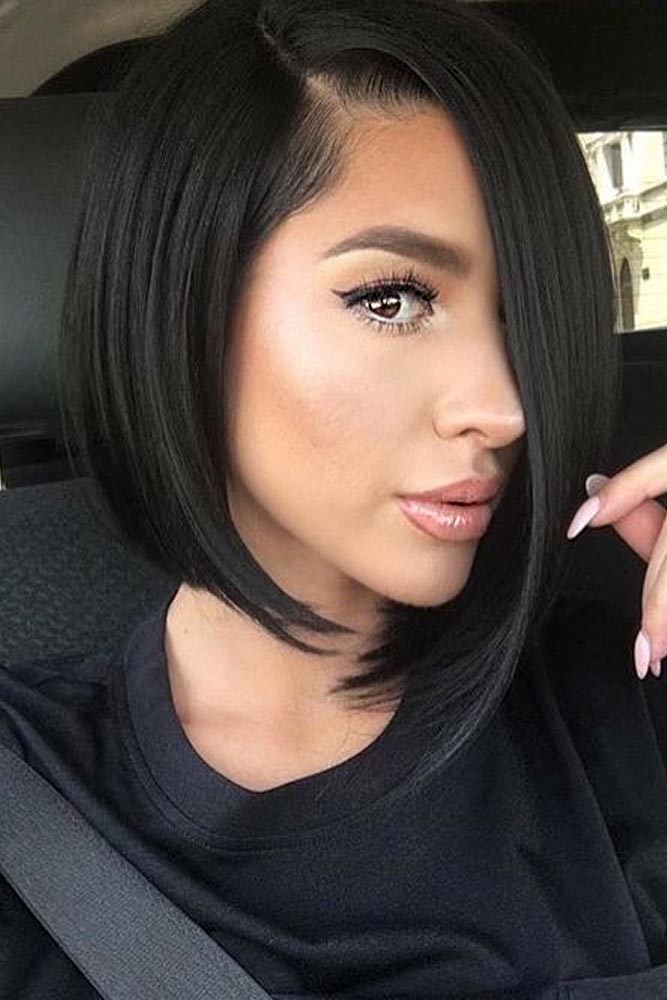 Credit Photo: Instagram.com/cabelocurtobr
This is another classic example of livening up thin strands using layers. This medium asymmetrical bob creates volume without necessarily using waves. The hair is straightened merely throughout the crown to get sleekness. It is a stunning look that doesn't need much maintenance; the best pick for women who are always busy an on the run.
Asymmetrical Inverted Bob Cut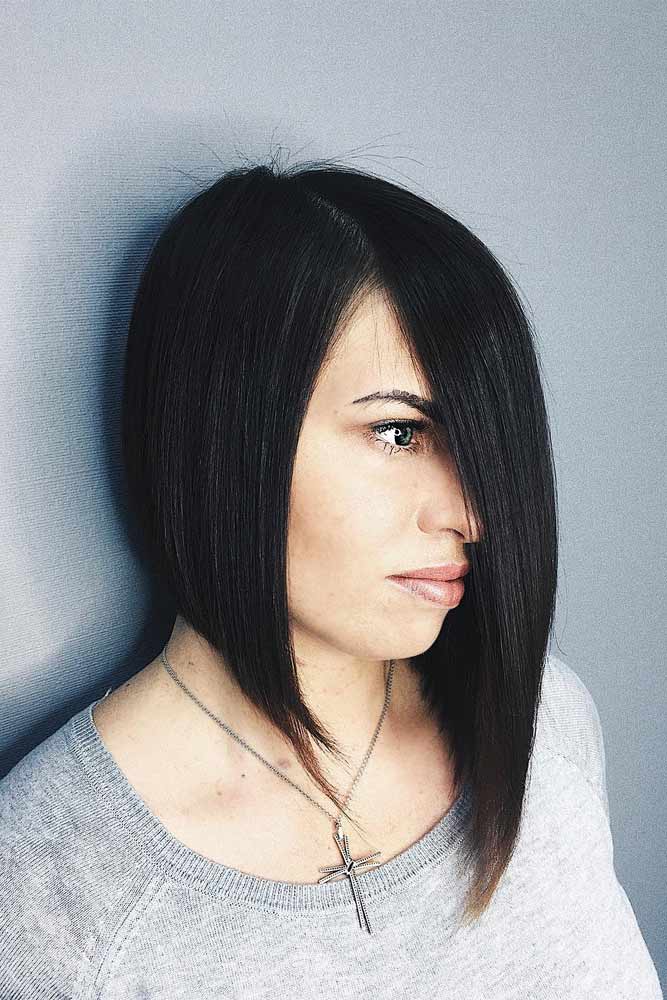 Credit Photo: Instagram.com/maxhairstyle
What do you want to evoke? A powerful female artist or a comic book writer? If you're going to mimic either of the two, this long bob is the look you should opt for. This style represents easygoing confidence and audacity. It grants you the beauty that is casual as well from the sleek surface and ebony shading to the asymmetrical inverted bob. Making it straight using a hair straightener refines the entire finish. Furthermore, a side split halts severity. What do you get? A sexy and powerful look that significantly enhances your confidence.
Multilayered Choppy Bob For Thin Hair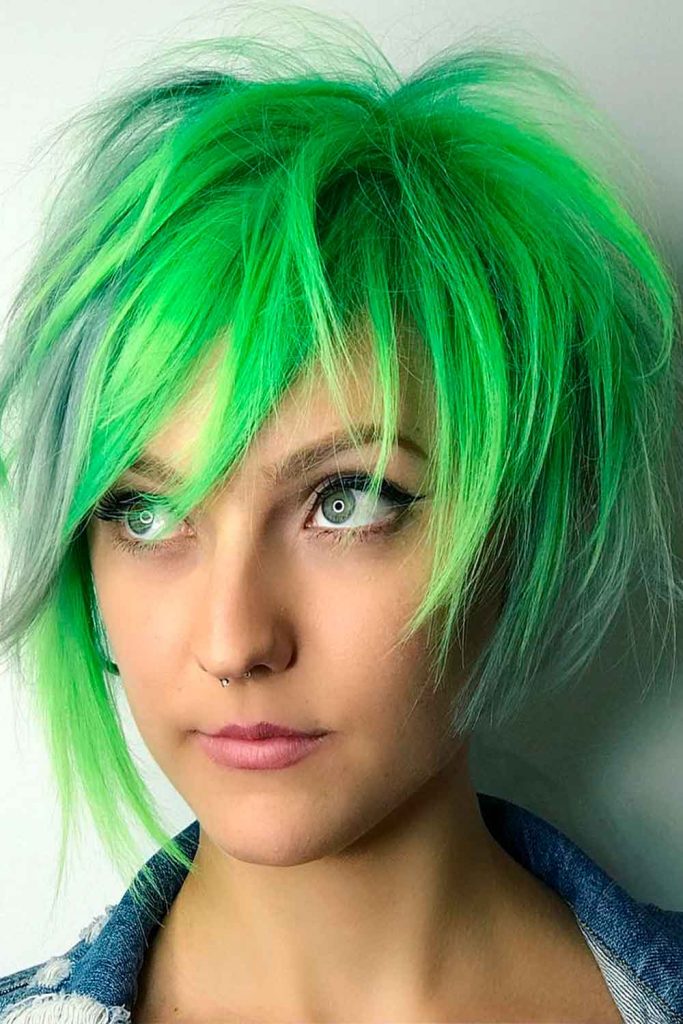 Credit photo: @hairgod_zito
Thin hair tends to be soft, and bob cuts look so appealing because they take the weight off the bottom, making the hair bouncier and lighter. So, for thin hair, a blunt, asymmetrical bob cut is a fantastic choice. Both sleek and choppy styles, which are currently extremely in, go great with it. See how the bangs draw attention upward to the crown, where most locks are styled.
Asymmetrical Wavy Bob Hairstyle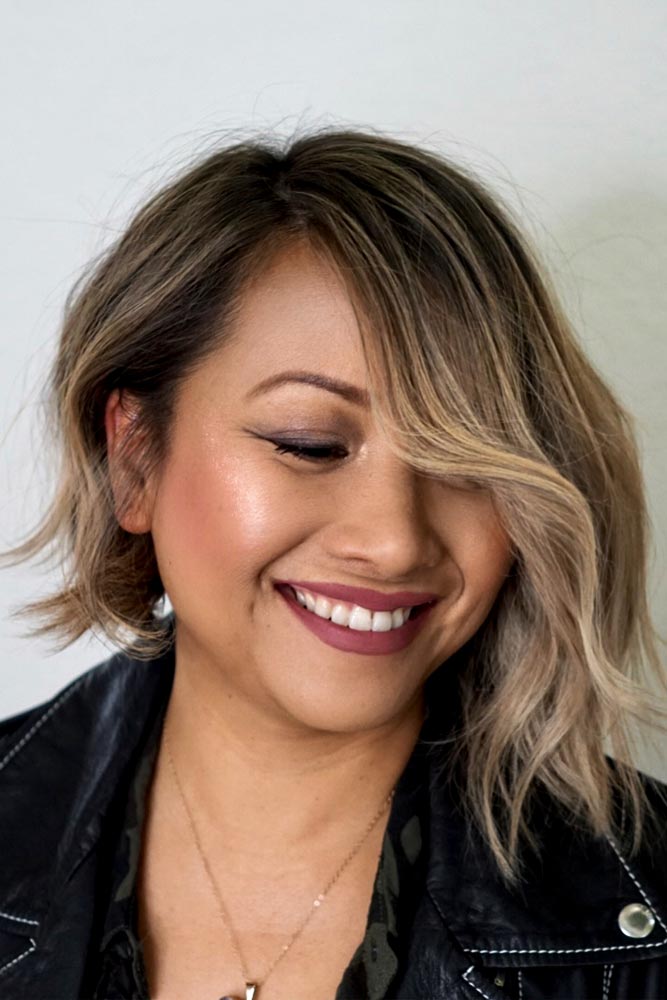 Credit Photo: Instagram.com/singi.vo
The gorgeous blonde bob highlights complement the loose, natural curls. It creates a significant movement and volume. This long asymmetrical bob can also be styled using a mousse or even by simply scrunching it. The loose curls can also be created with the help of a curling iron. You can consider having choppy ends if you like to reduce the strong geometry. Hiding one side subtly at the back of the ear grants contrast to the overall volume of the style. However, since this style is pretty complex we would recommend you visit your stylist first as well it is best to get professional help every time you need an upgrade. Of course, if you are feeling skilled enough, you can totally pull it off on your own.
Asymmetrical Bob Haircut With Layers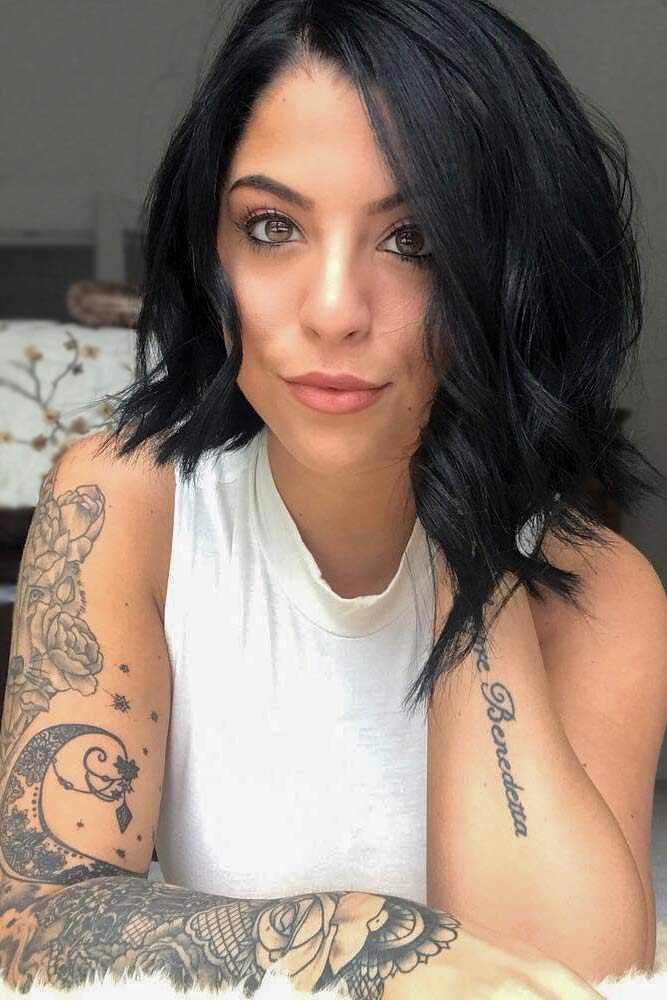 Credit Photo: Instagram.com/angbadami
This asymmetrical layered bob incorporates the entire 'boho messy' look in. The messy waves bring out an effortless appeal. This is undoubtedly an ideal wavy hairstyle option for women who want to retain their feminine look with some class. Achieving this look is simple: first, you have to blow-dry the hair and create curls using a curling iron. Then separate the curls using a sea salt spray to get a messy look. The style is all set. It is suitable for round and heart-shaped faces so that you know.
Asymmetrical Lob Haircut With Balayage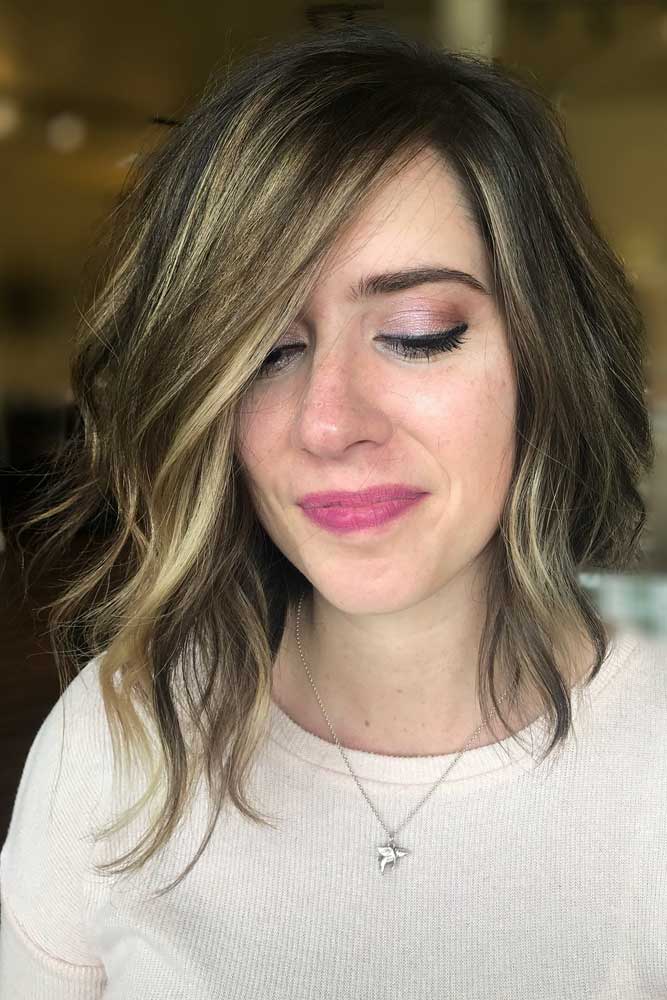 Credit Photo: Instagram.com/salon53rachel
If you want a style that is temporarily askew, this asymmetrical bob with balayage hair can be achieved with the help of angled bob with just a subtle side sweep. The asymmetrical bob is achieved by wearing the hair with one side somewhat forward and holding the other side behind the ear. As illustrated here, the tresses follow below the jawline, falling on the collarbone. If you like variations, you can achieve it by making the strands uneven. Also, adding some highlights will promote the disconnection. It is ideal for women with round faces as well as those with heart-shaped ones.
Asymmetrical Lob Haircut With Line-Patterned Undercut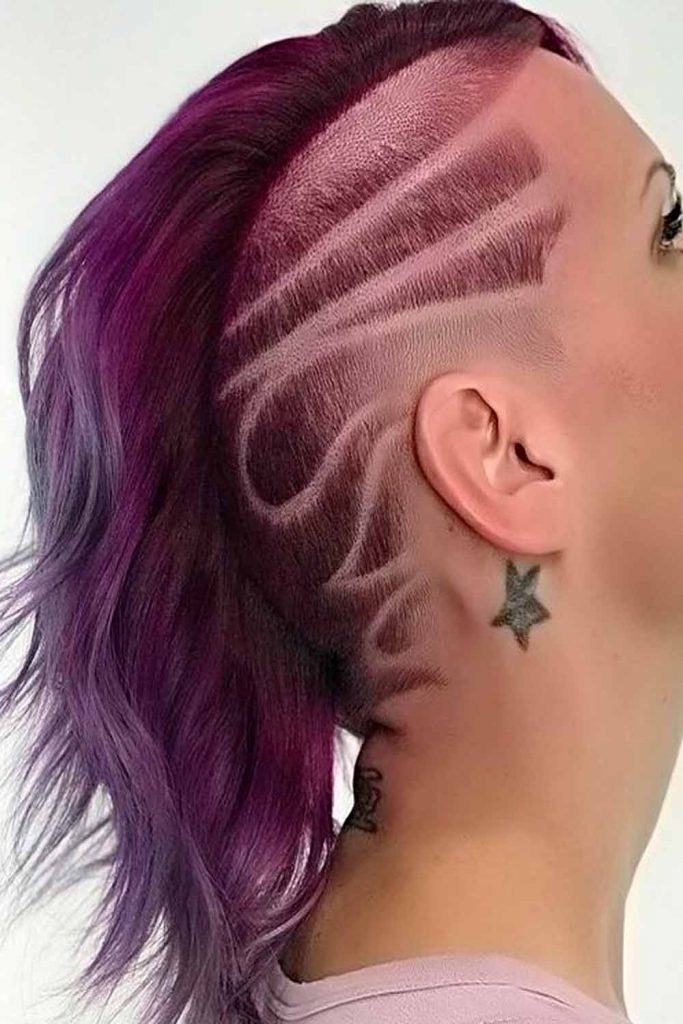 Credit Photo: Instagram.com/isaac4mayor
If you want to, and/or if your hair is thick or coarse, try this fashionable lob with an undercut. Remember that since the undercut is shaved, you'll need to trim it more frequently. Once a month, your stylist will likely need to make you a cleanup. You'll also need some sort of pomade or wax to style this bob cut.
Super Short Bob Hairstyles With Asymmetric Elements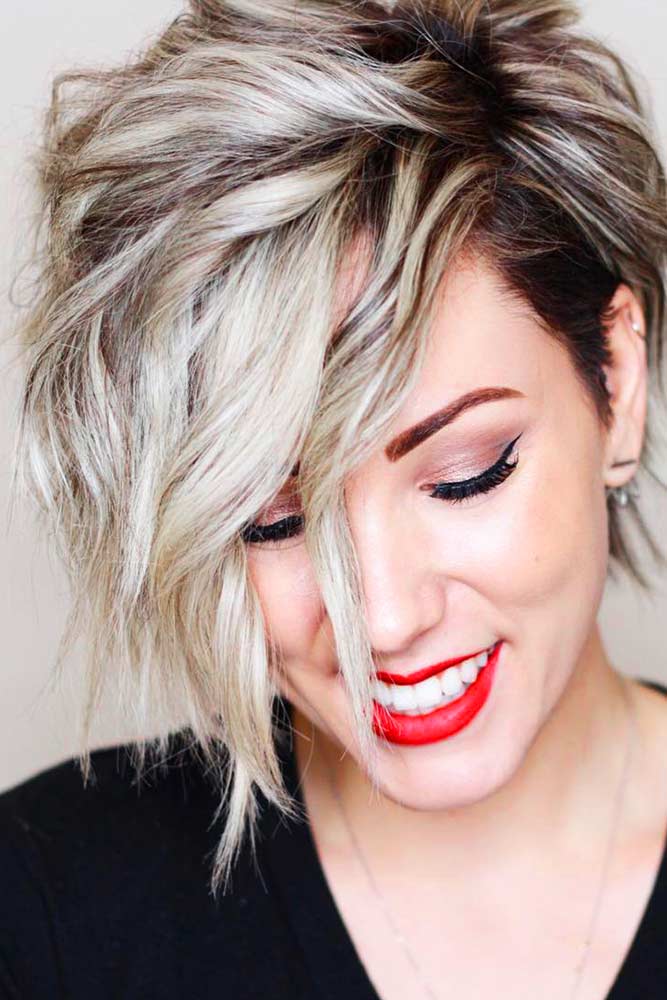 Credit Photo: Instagram.com/chloenbrown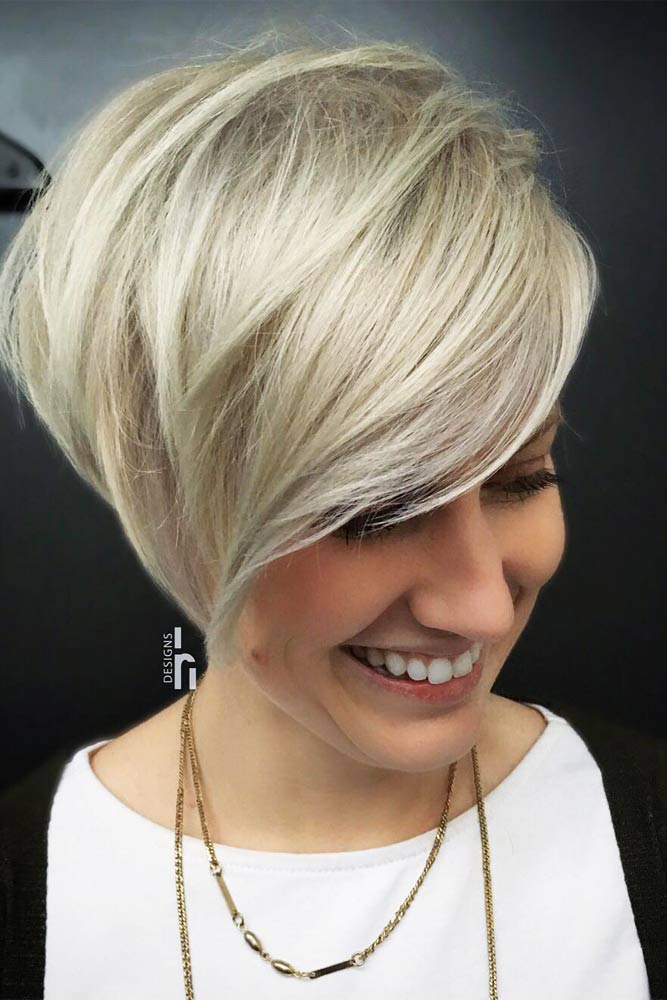 Credit Photo: Instagram.com/headrushdesigns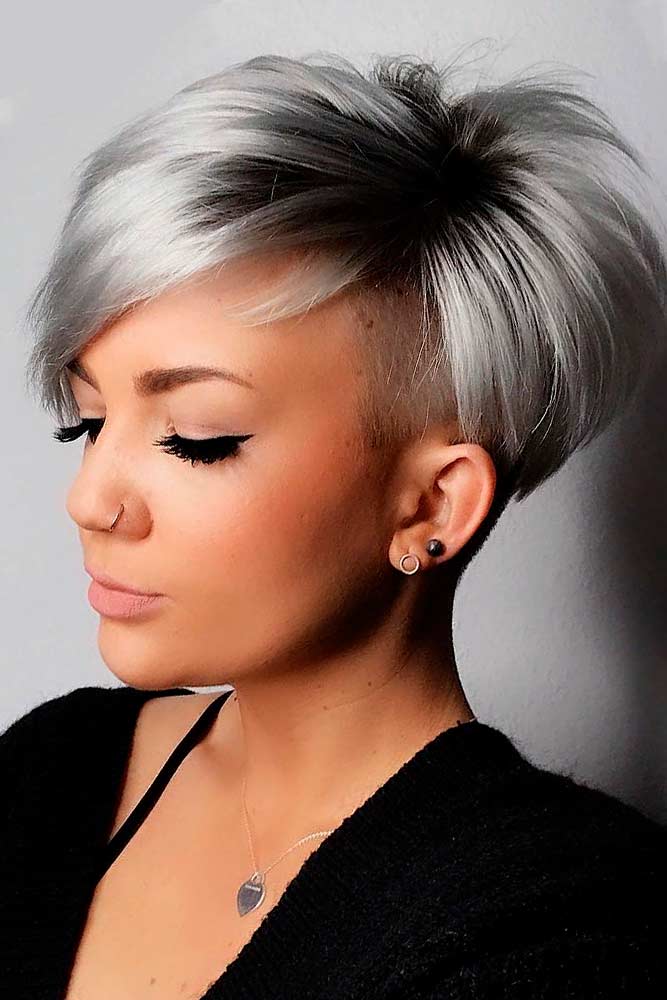 Credit Photo: Instagram.com/henniegebhardt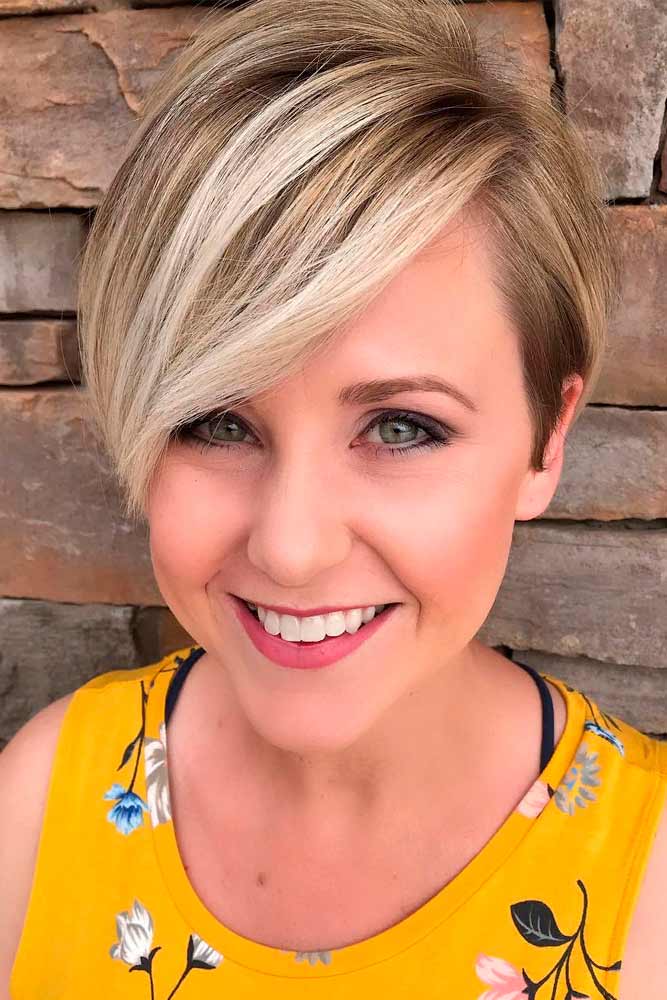 Credit Photo: Instagram.com/shmoakin_hair
These short asymmetric bob haircuts have some pretty serious edge. Poker straight, waved, or messy – these short haircuts are classic and modern at the same time. We especially would like to sport trendy subtle layers and side-swept part. To get such a look, straighten your tresses with a medium-barrel flat iron. To create texture, with some lightweight wax, run the fingers through the tresses. Finish your hairstyle with some strong-hold hair spray. This hairstyle is particularly flattering for women whose face shape is oval.
Incredible Asymmetrical Lobs
Credit photo: @anthonycuts
i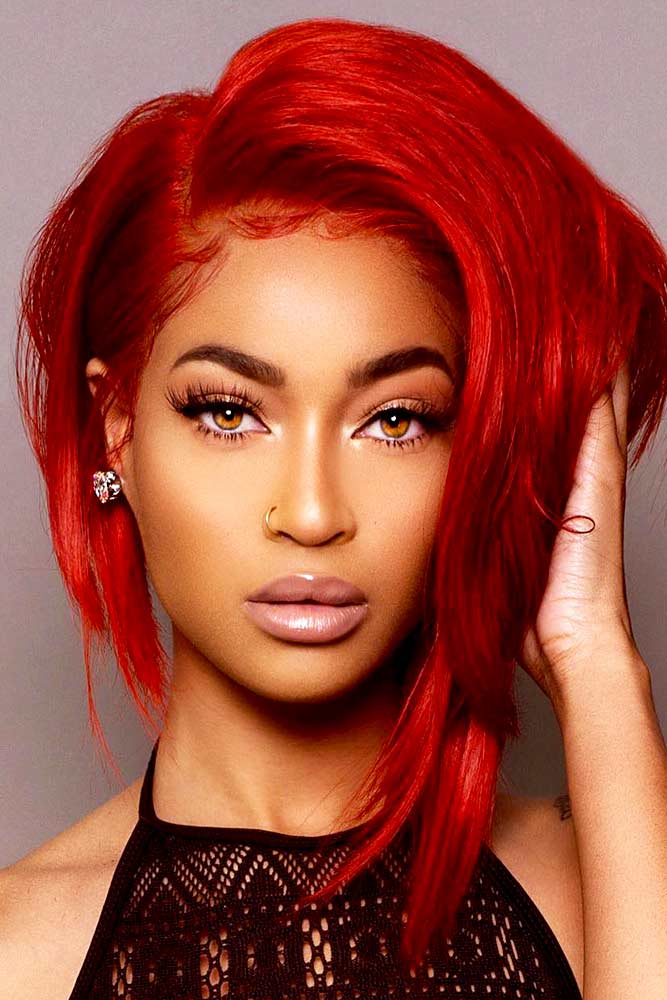 Credit photo: @anthonycuts
i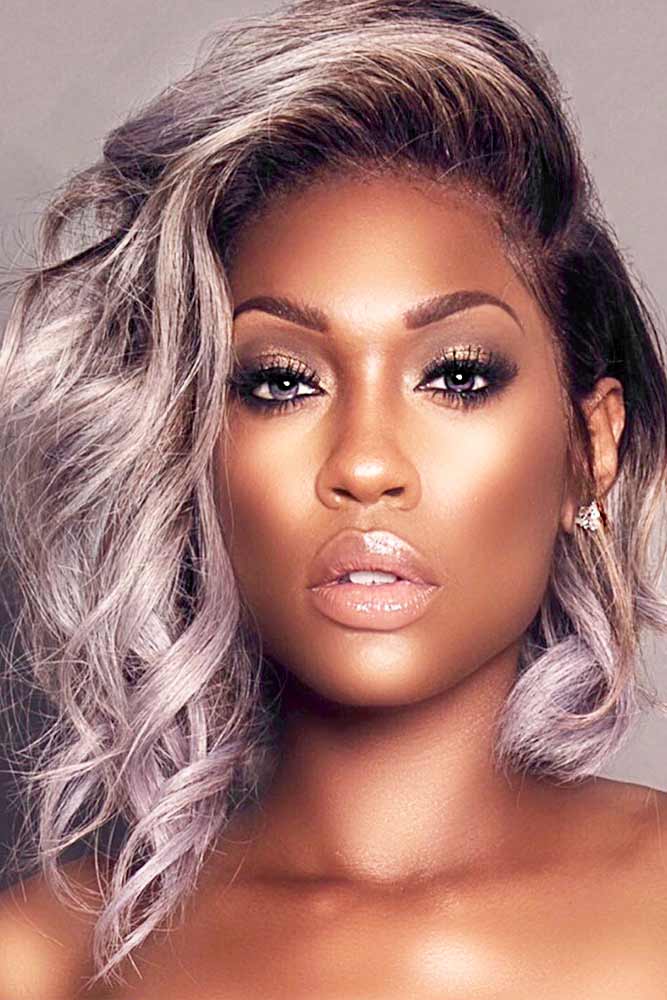 Credit photo: @anthonycuts
i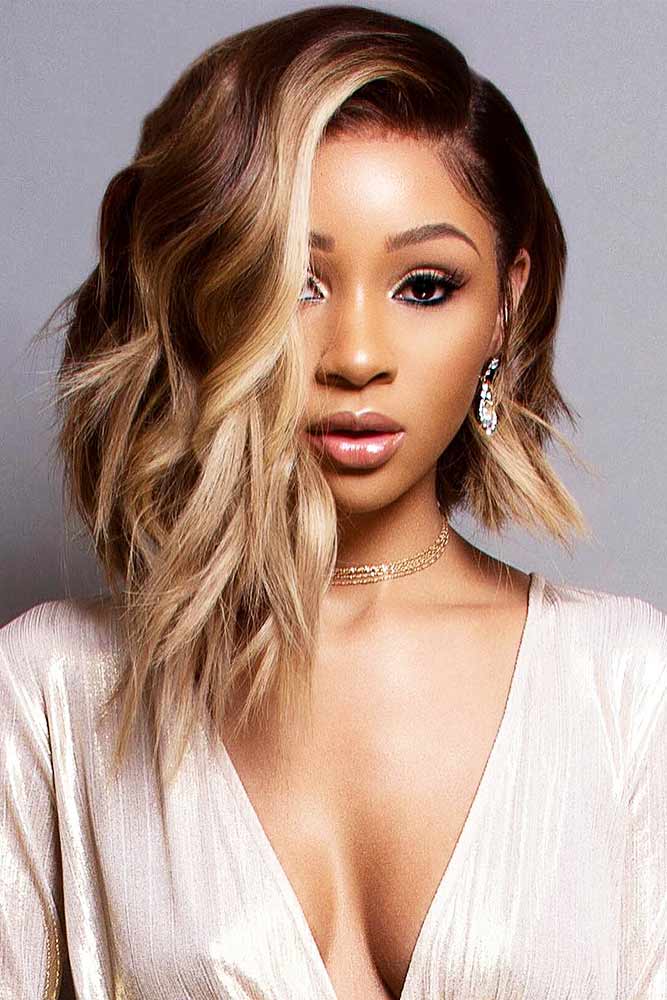 Credit photo: @brunagullaci
i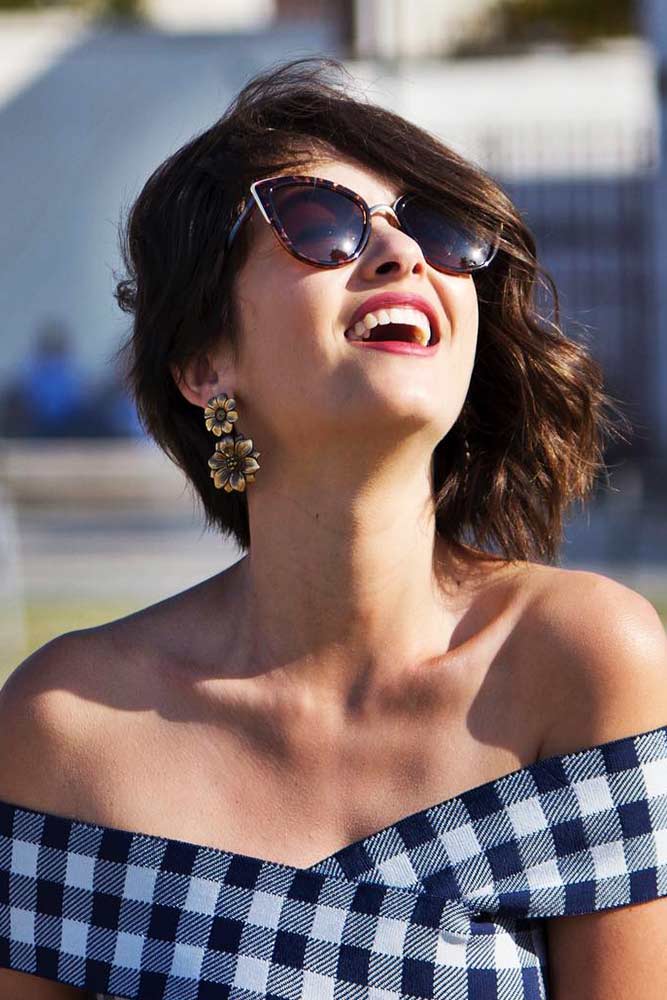 Credit photo: @thehearstylist
i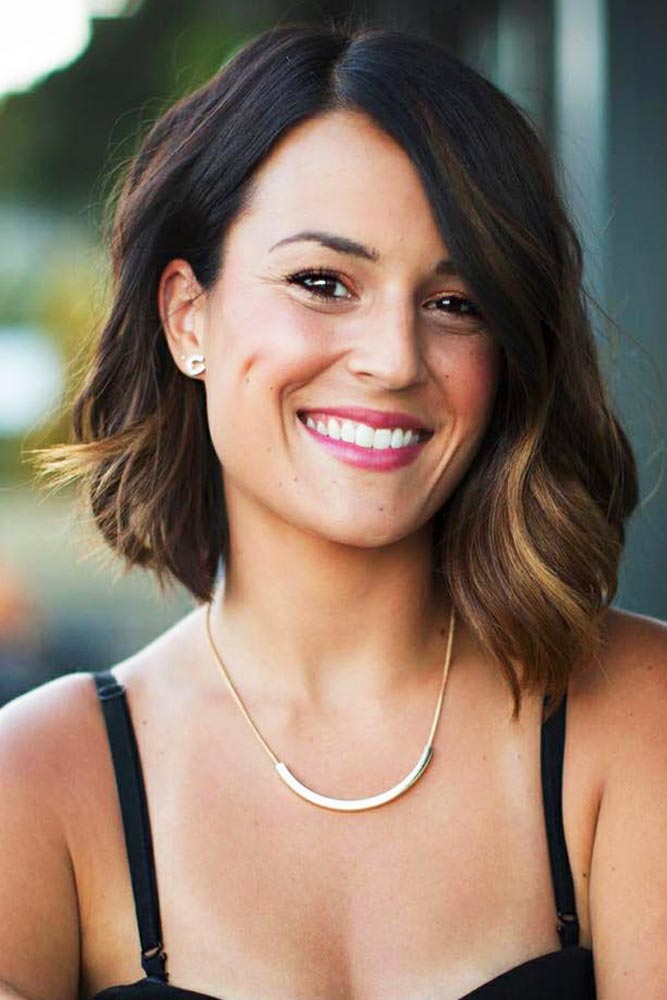 Credit photo: @hairgod_zito
i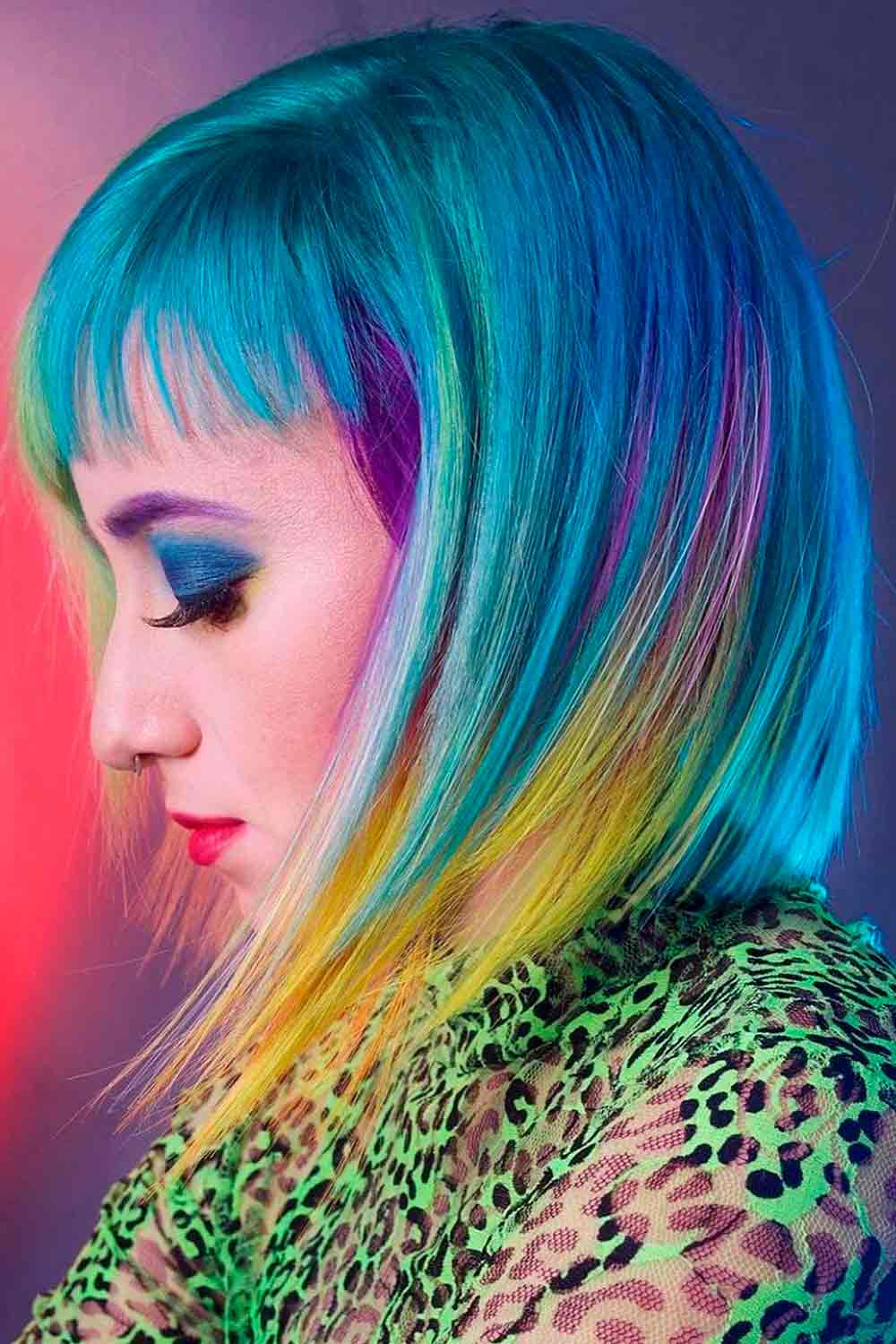 /
Long bobs appear quite sophisticated and chic, especially when some asymmetry is involved. And we think it's important to add that asymmetrical lobs are among the trends that are must-have. Such a collarbone-grazing lob can skim a woman's cheekbones, create some slimming illusion for her face, and accentuate her beautiful eyes. When sporting an asymmetrical lob, you can choose to wave it or curl it or make it messy, but if you wish to wear it straight, here is what you should do. First, apply some anti-frizz product while your tresses are wet. Blow-dry them completely. Now use a medium-barrel flat iron to get a smooth and sleek look. To ensure that all flyaways are gone, spritz your tresses with the anti-frizz product one more time. Such a sleek and sassy hairstyle will compliment any woman, disregarding her face shape.
Wavy Asymmetrical Bob Ideas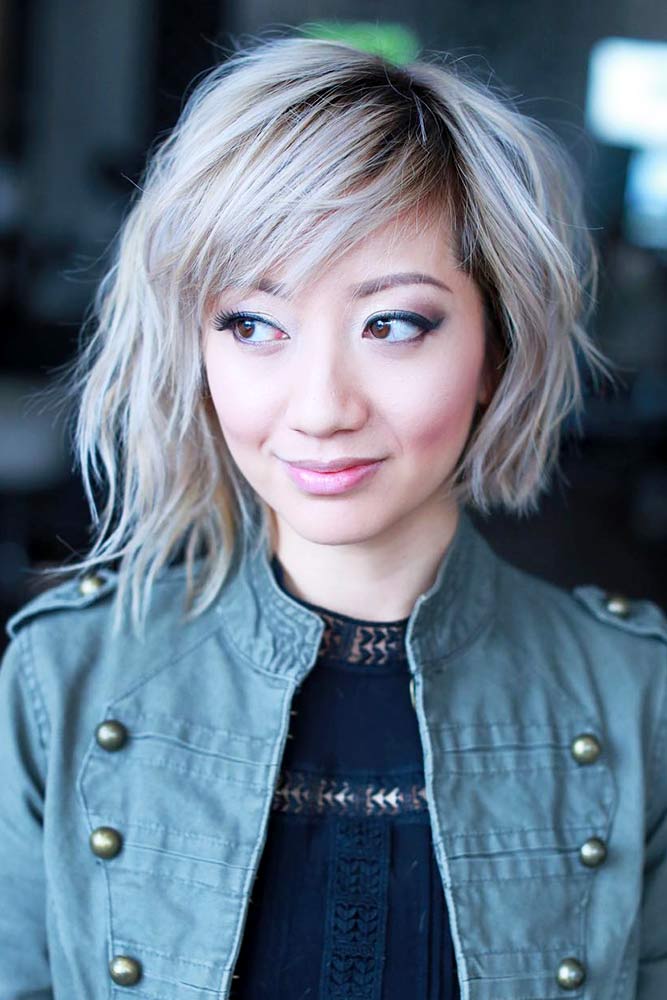 Credit Photo: Instagram.com/anhcotran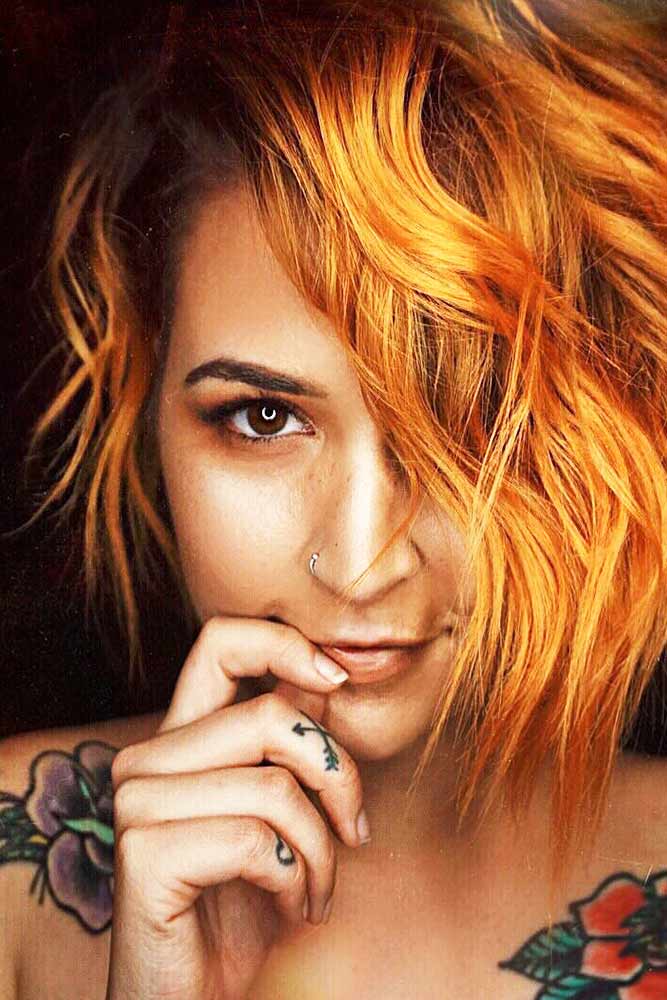 Credit Photo: Instagram.com/girrlscout</span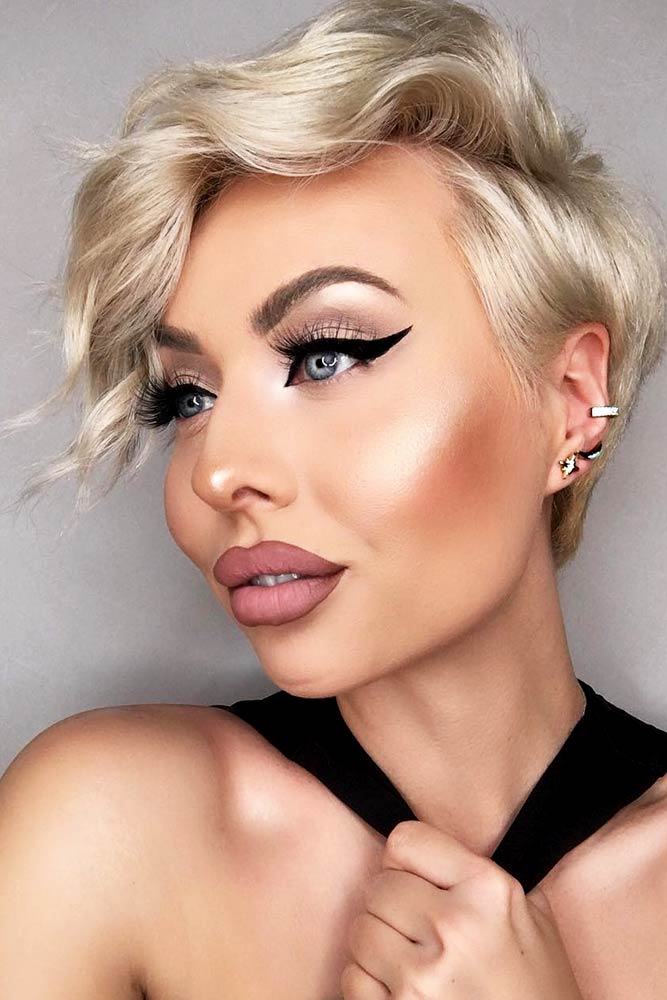 Credit Photo: Instagram.com/alicia_wunderbar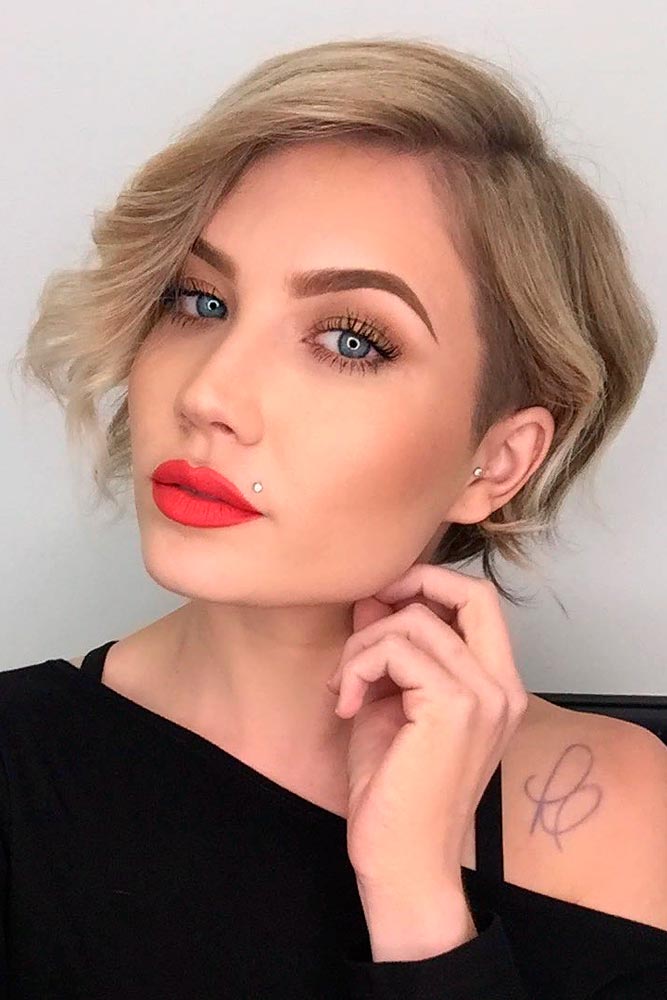 Credit Photo: Instagram.com/sky_eyes_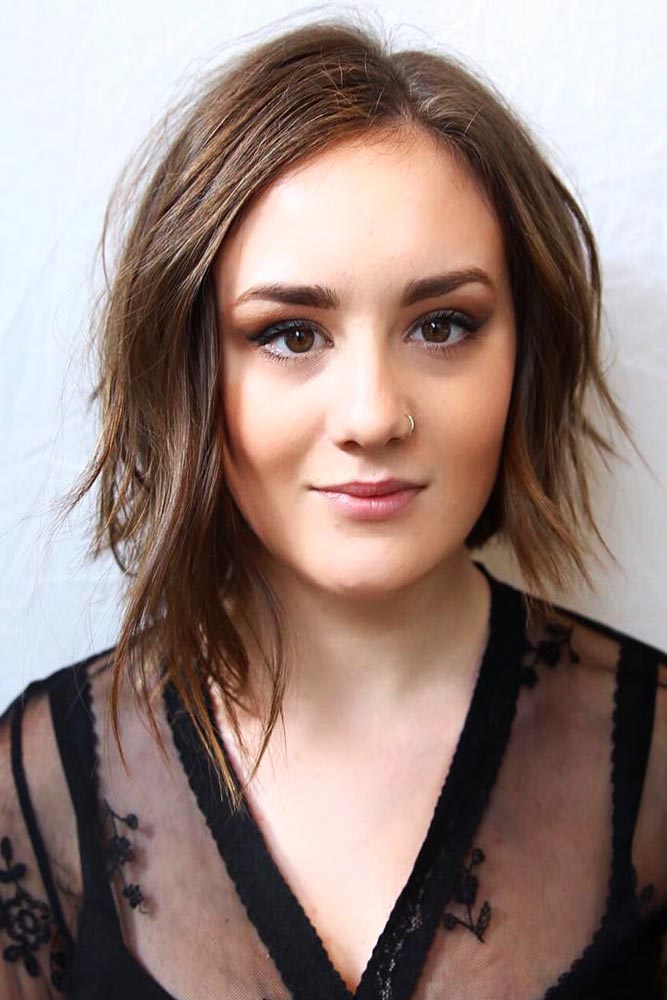 Credit Photo: Instagram.com/anhcotran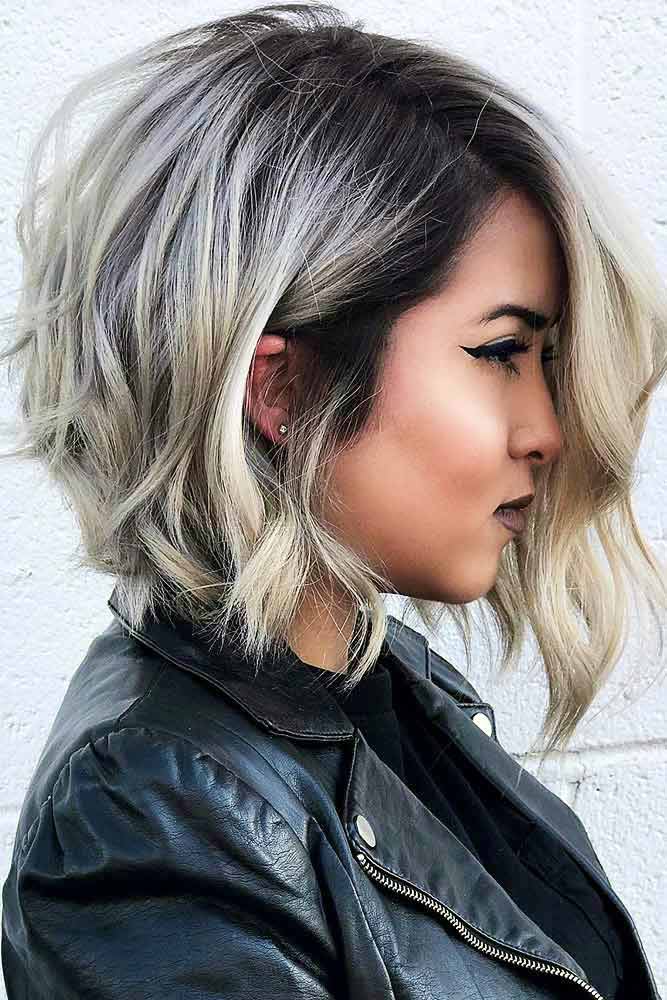 Credit Photo: Instagram.com/yokii.san
In case your tresses are naturally wavy, normally we would recommend you to be more cautious when getting the cut that is short. It's because the waves become more intense when your tresses are shorter. But not when it concerns getting a bob with waves and asymmetry. Such a hairstyle will help you tame those unruly waves for sure. Your only task is to avoid layers. And we think that a wavy side-swept bob is effortlessly sexy. With tousled waves, varying textures, and uneven lengths, your medium layered haircut will appear modern and dynamic. To style your tresses, start with pinning 1 side of the tresses towards the back. Next, wave the opposite side but do it away from your face, using your favorite heat tool. Finally, apply some holding hair spray. Such a hairstyle will work great for women with practically any face shape, with only one exception – a round face.
Asymmetrical Bob Ideas For Straight Hair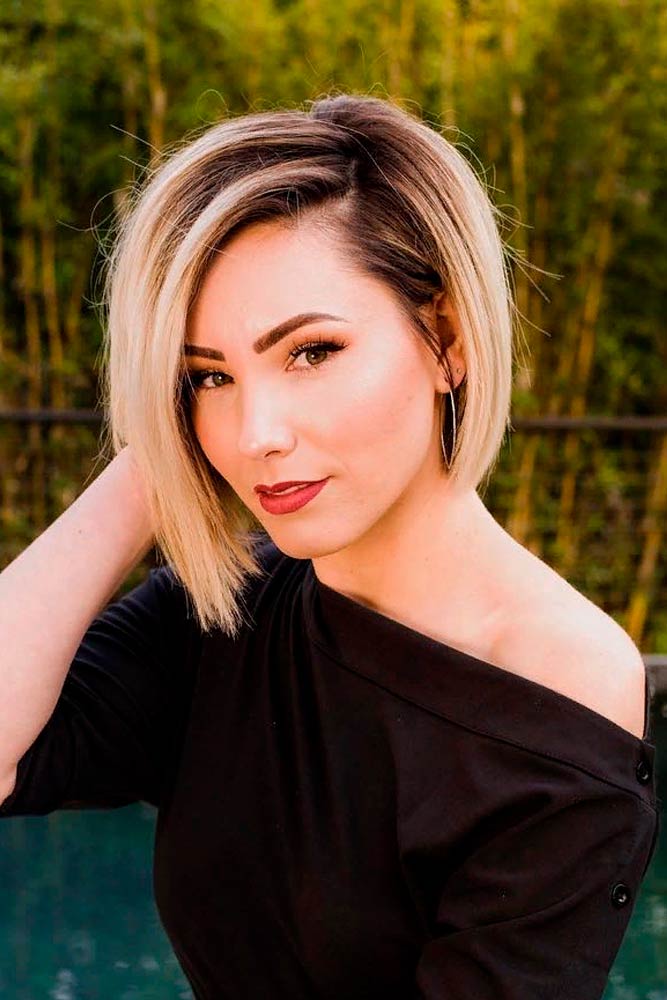 Credit Photo: Instagram.com/chloenbrown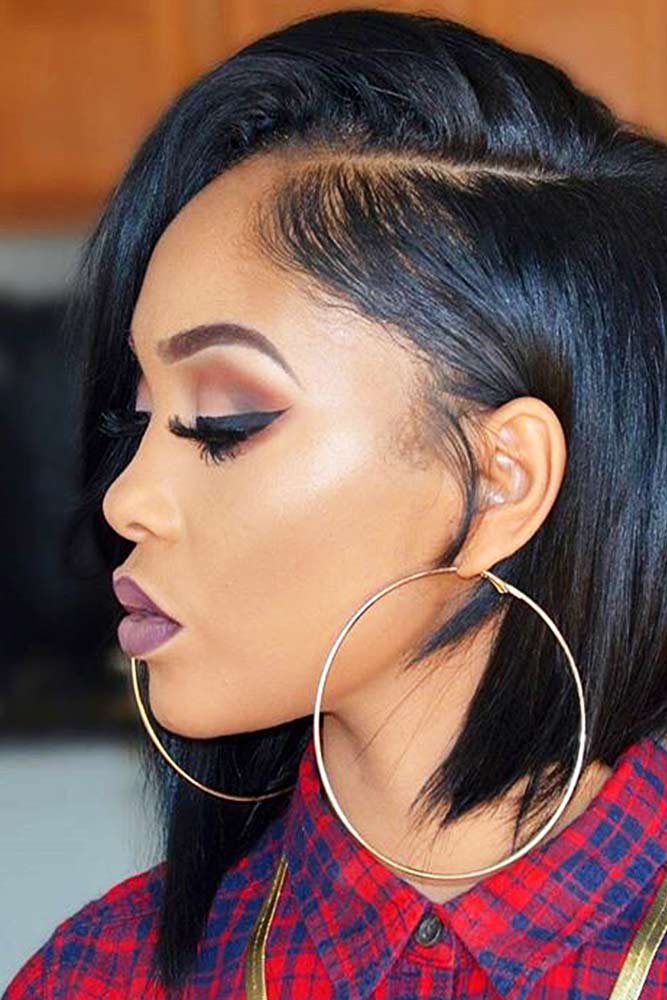 Credit Photo: Instagram.com/anastasiabeverlyhills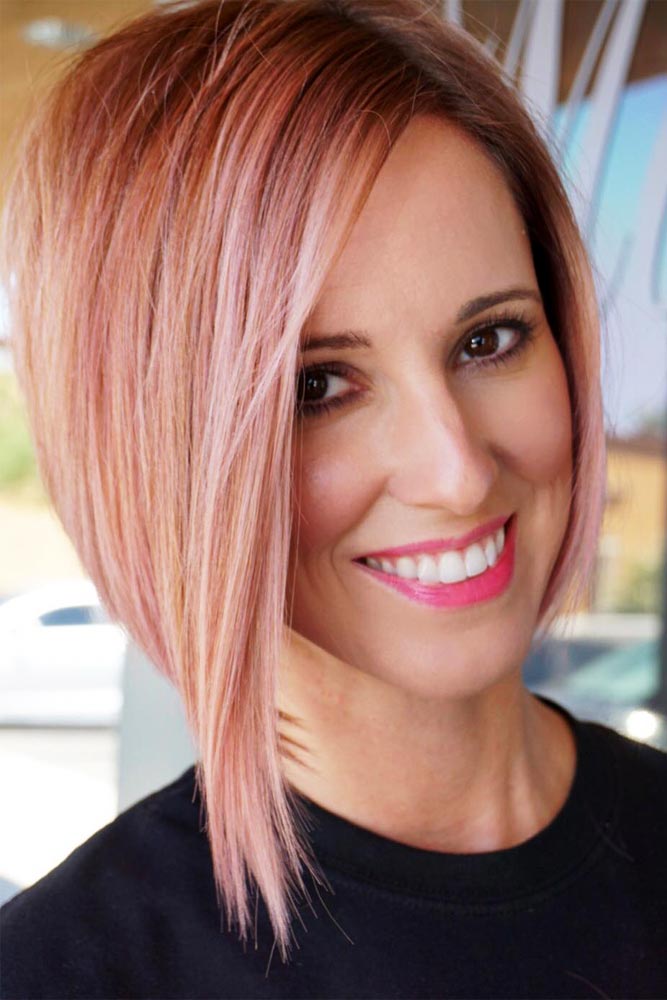 Credit Photo: Instagram.com/emilyandersonstyling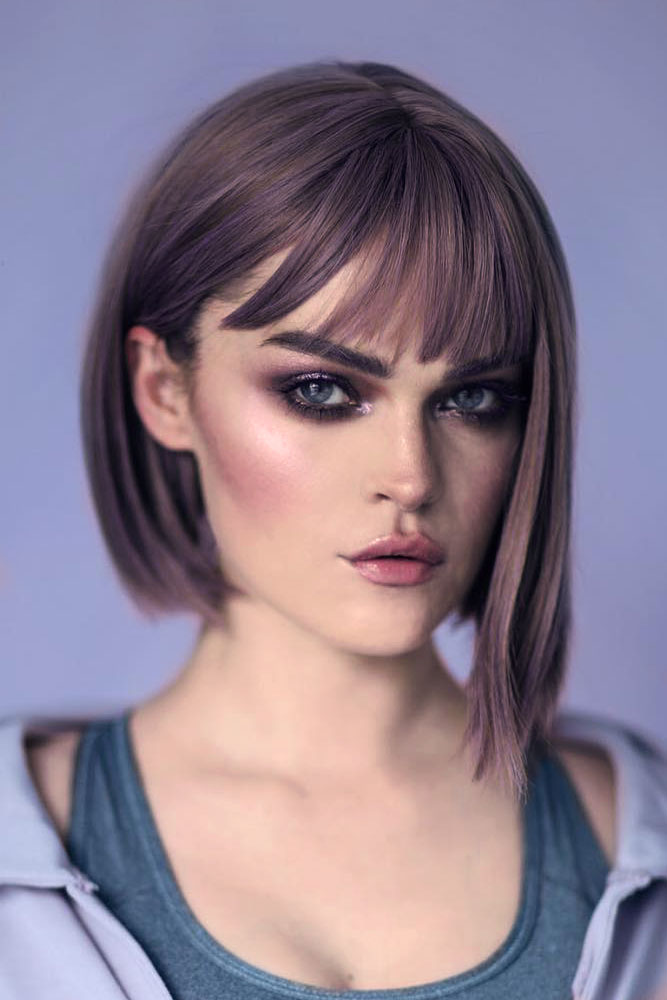 Credit Photo: Instagram.com/picturresque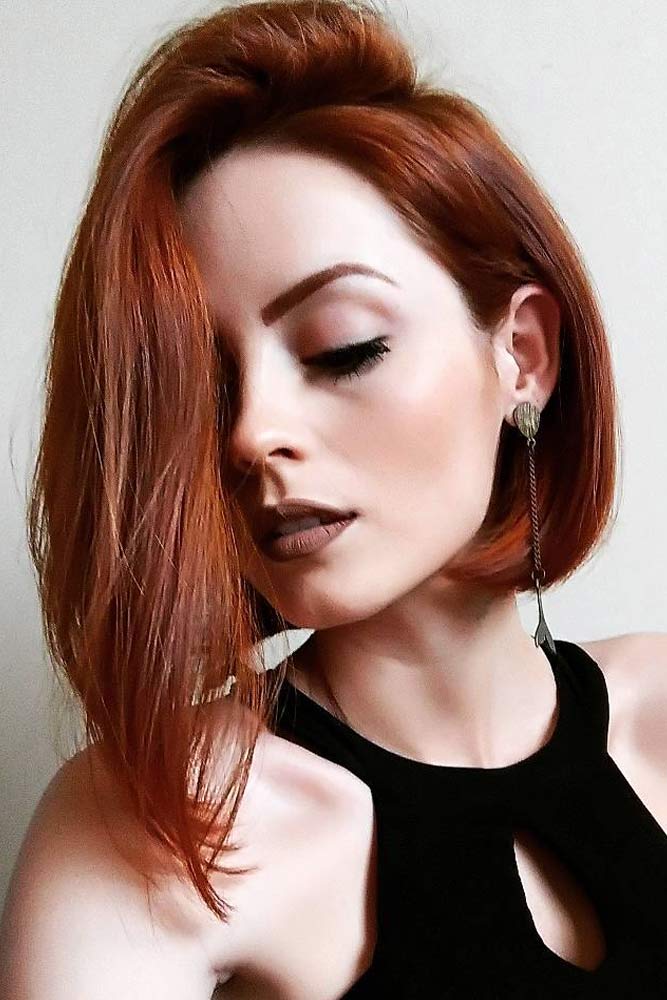 Credit Photo: Instagram.com/raquelbugsmakeup
What can we say, medium length angled tresses appear smoking hot when they are straight! You can easily recreate such a look. Just apply heat protectant and straighten your tresses, using a medium barrel flat iron. Next, lightweight wax will help you keep your tresses in place. Such a hairstyle will compliment women whose face shape is either rectangular or oval.
Fantastic Asymmetrical Bobs With Bangs
Asymmetrical Layered Bob With Long Side Swept Bangs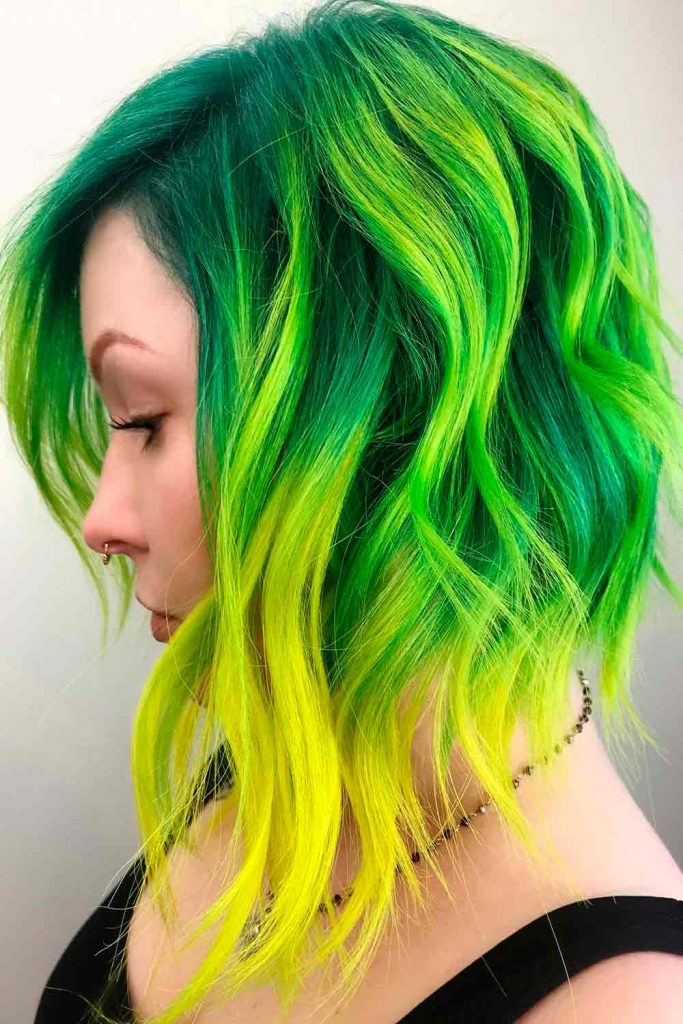 Credit Photo: Instagram.com/presleypoe
Volumetric Asymmetrical Layered Bob With Fashionable Bangs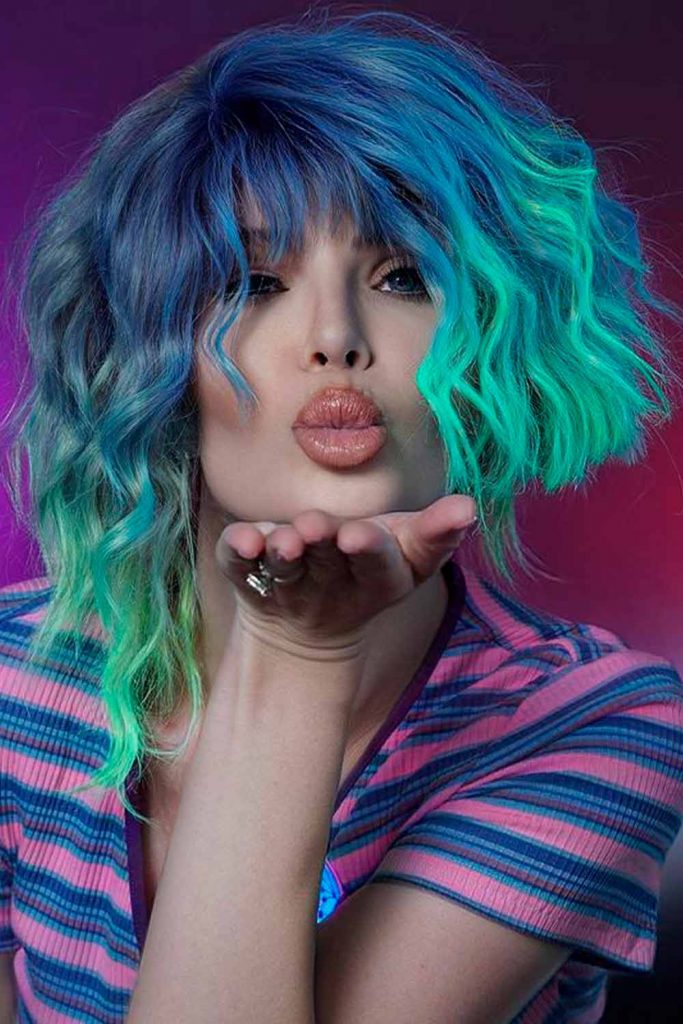 Credit Photo: Instagram.com/hairgod_zito
Sleek Asymmetrical Bob With Baby Bangs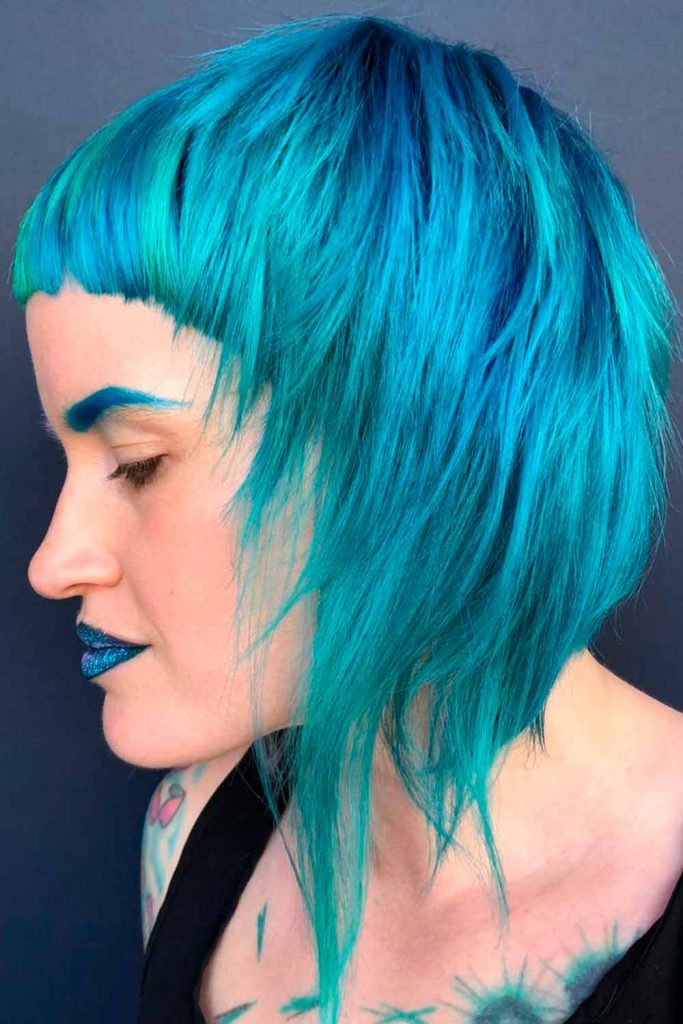 Credit Photo: Instagram.com/xostylistxo
On ladies with fine hair, a short, asymmetrical bob with bangs looks fantastic! Its neck-grazing length gives the hair a richer, more angular appearance. The bangs provide a nice touch and are a great complement to the cut. Watch how strong bangs outline the face while small baby bangs give it a more youthful and cute appearance.
Bobs With Undercut
Monochromatic And Multilayered Bob With Undercut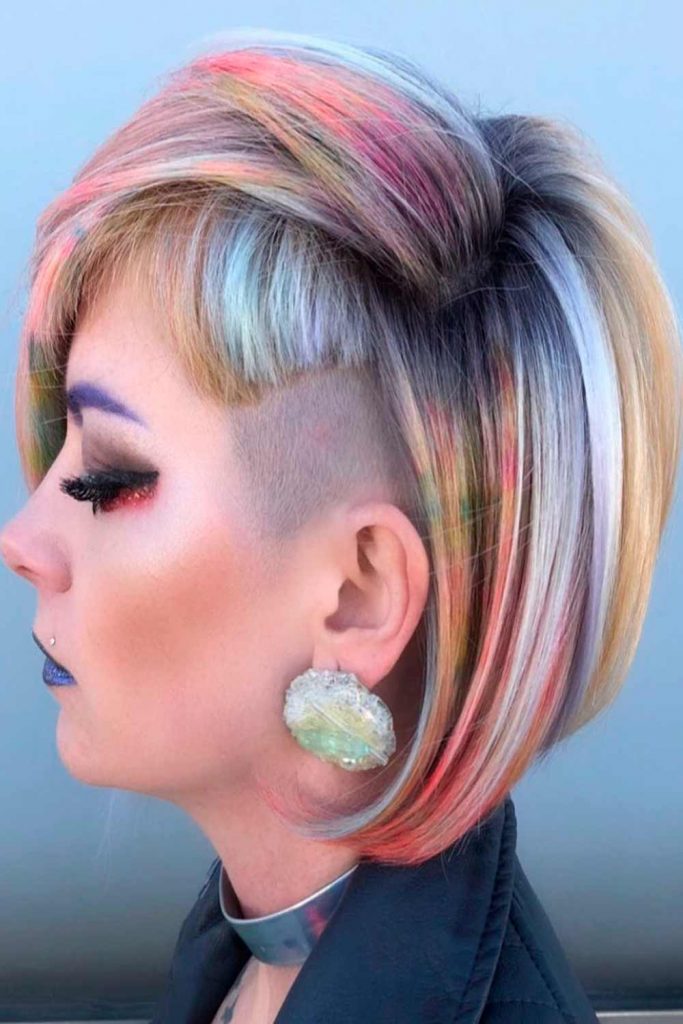 Credit photo: @xostylistxo
Asymmetrical Blond Bob With Undercut For Thin Hair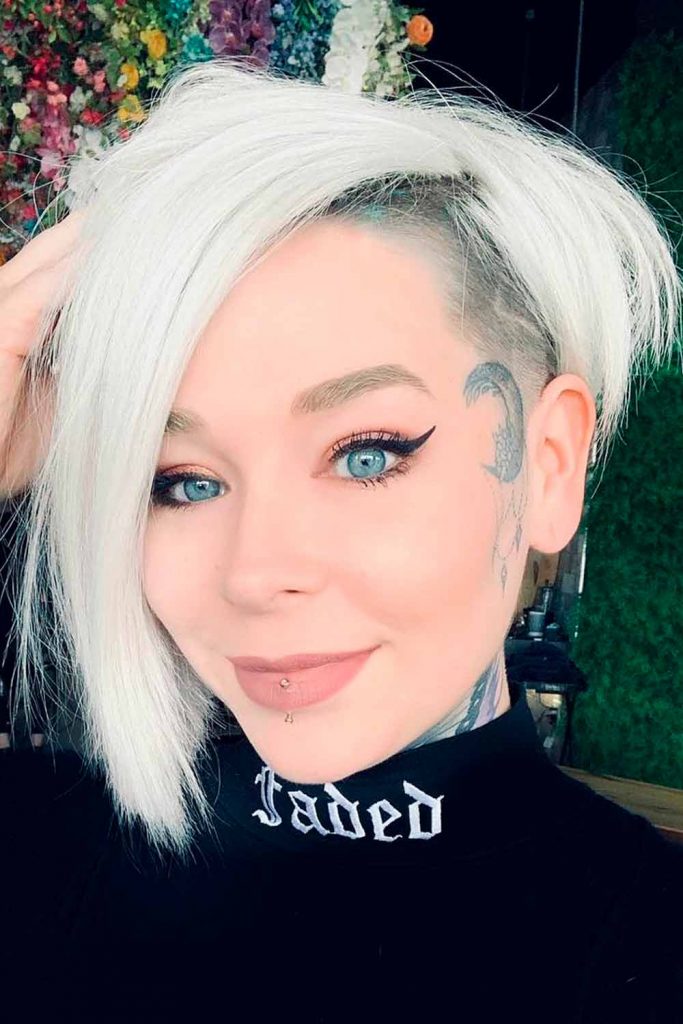 Credit photo: @xostylistxo
Asymmetrical Blond Bob With Line-Patterned Nape Undercut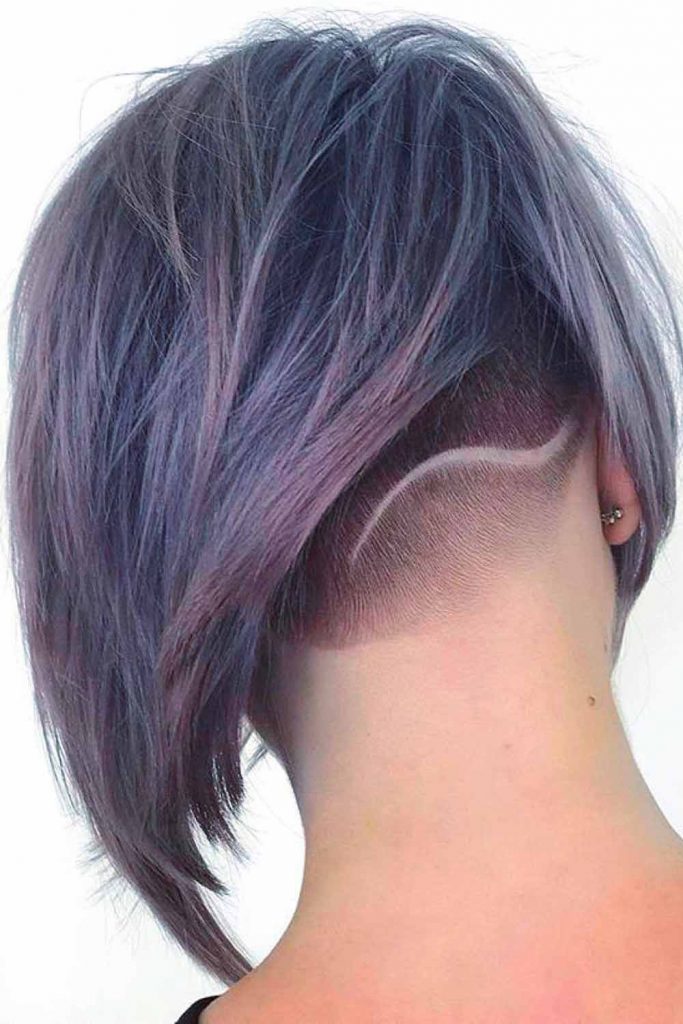 Credit photo: @hairgod_zito
Side Swept Layered Bob With Multiline Undercut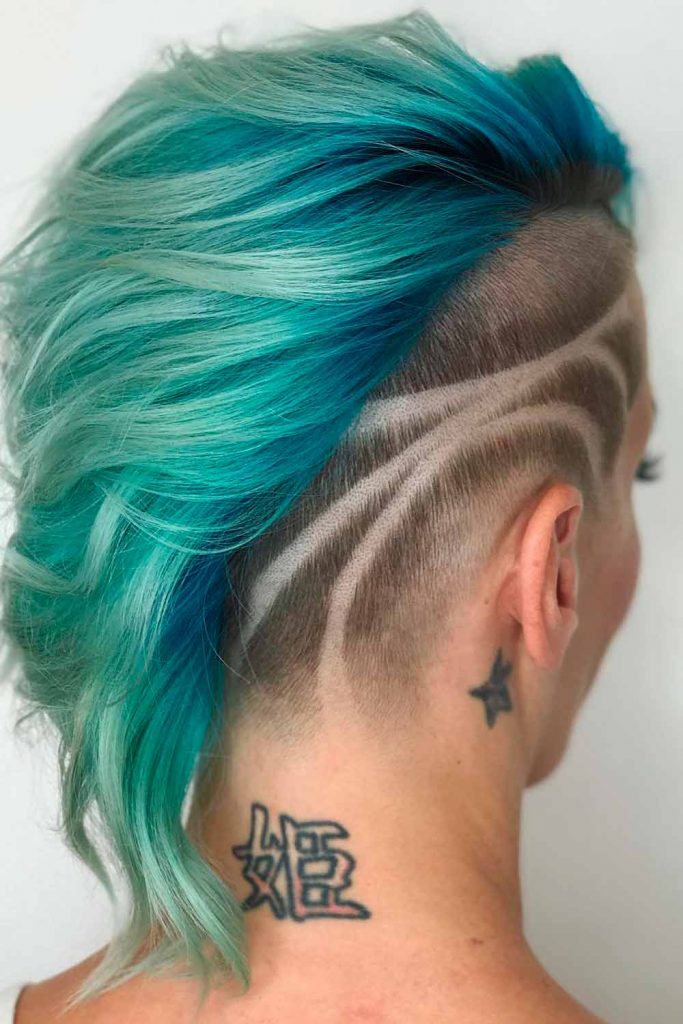 Credit photo: @isaac4mayor
The classic bob with bangs is ideal for almost every occasion, however an undercut thins out thicker hair so the look doesn't get too difficult to handle. Thus, a bob undercut will make you look thinner. A high undercut will leave you with significantly less hair while a low undercut will give your hairstyle more weight. It's one of the cutest and most successful methods for "growing out" short hair.
As you can see, asymmetrical bobs look super sexy and you can style one however you wish. So, are you ready to get such a cut? More inspo can be found on our website.
FAQ: Asymmetrical Bob
Should I get an asymmetrical bob?
Asymmetrical bob is the perfect haircut for a new chick look. There are plenty of variations to experiment with. Consult your stylist to find the perfect asymmetrical bob haircut and color for your hair texture to achieve a fantastic and untraditional look.
Who should avoid asymmetrical bob?
No one should avoid asymmetrical bob. There are plenty of options out there for everyone, find the style, color, length, texture that suits you best. There are plenty of styles on our website for you to choose. Moreover, you can change your style by transforming your asymmetrical bob at any time.
Was this article helpful?