These days there is nothing unusual about meeting a doctor or a teacher fully inked. Society has learned to accept people with tattoos for the most part. That is why there are so many tattoo ideas appearing each day. However, not everyone is committed to such body modifications as tattoos all over the place. There are people who are willing to give the art a try, but they would prefer something small and uncomplicated to start from. That is when simple tattoos come in more than handy. Not only they are convenient but also gaining popularity at a rapid speed. That is why if you always dreamed about a tiny tattoo but had no worthy idea in mind – we have it covered for you! Use these simple and lovely ideas to inspire!
*We may earn money from affiliate links on this page. Please check out our disclosure policy for more details.
Benefits of Simple Tattoos
Credit photo: Instagram.com/vivotattoo
i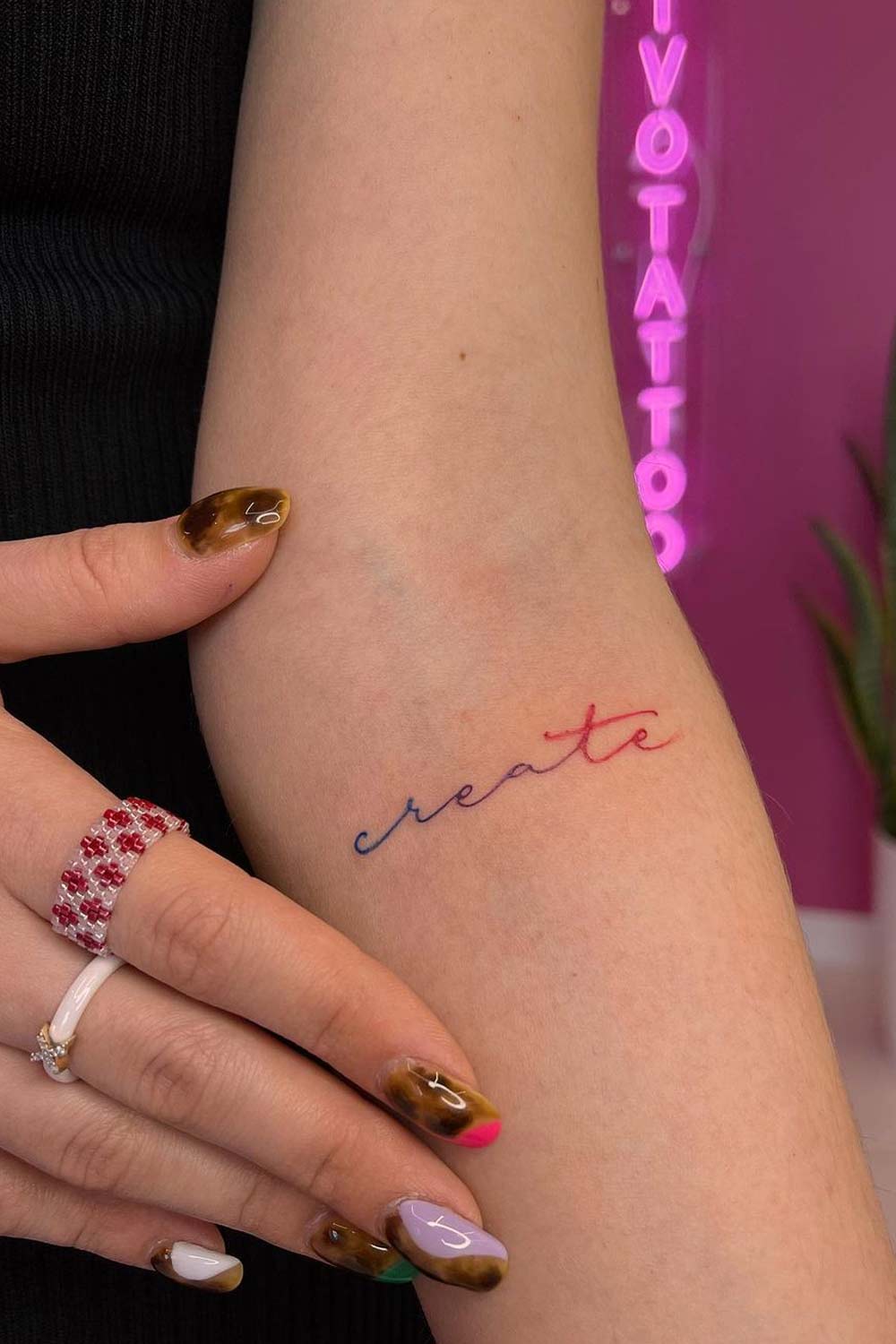 Credit photo: Instagram.com/zaya
i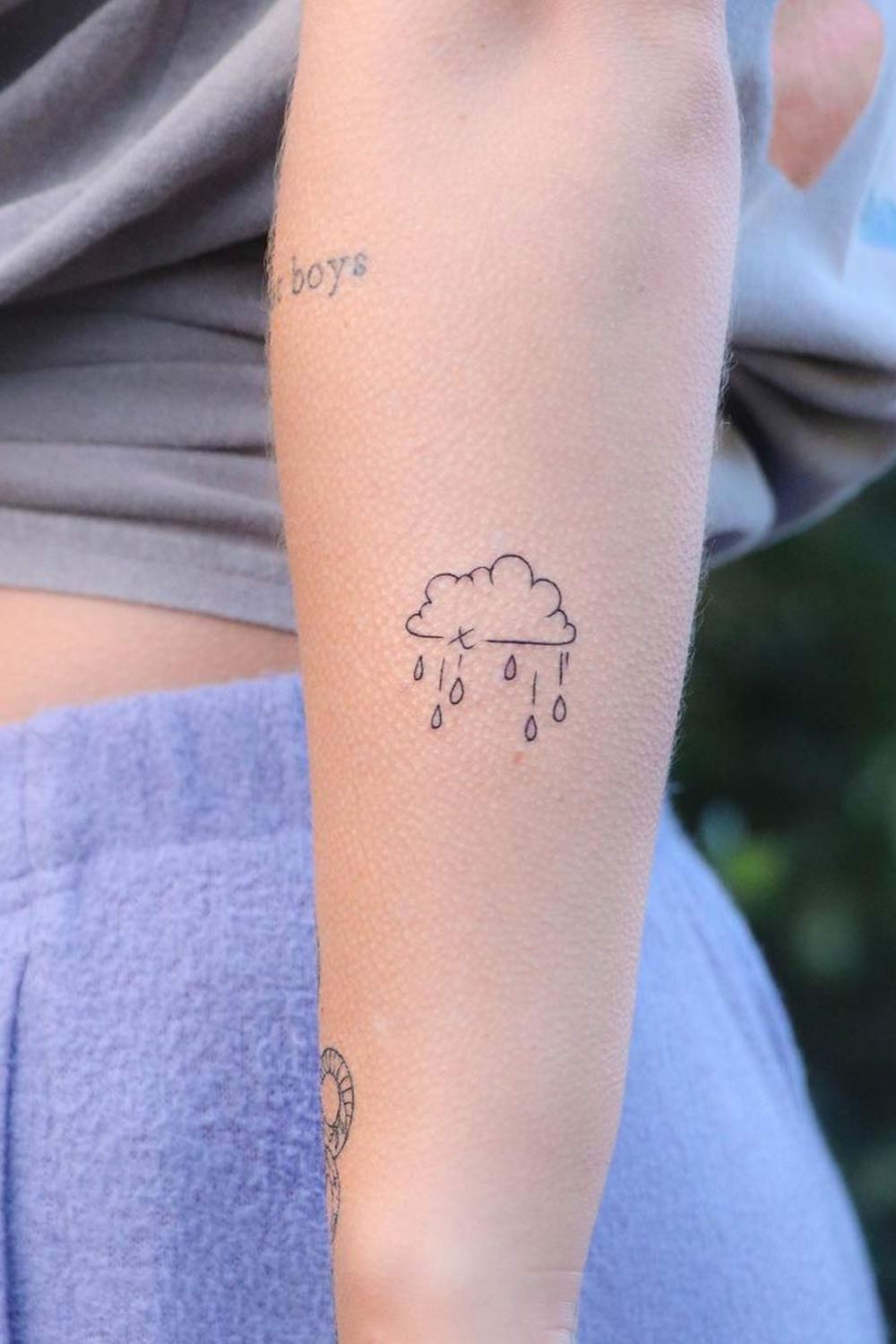 /
Tattoo art is incredibly popular at the moment. However, as some people tend to fall in love with large and intricate back pieces, others are just at the beginning of their inked journey. Thus, small tattoos are often considered a good starting point, and here's why:
Smaller tats cost less, so they suit those on a tight budget.
Smaller tattoos heal faster than large pieces.
You can place a tiny tat anywhere you prefer, while mid-size and larger designs can be placed only in areas that allow it.
Smaller ink is easier to hide under clothes, hair, or makeup.
Getting a Simple Tattoo: What to Expect
Credit photo: Instagram.com/vivotattoo
i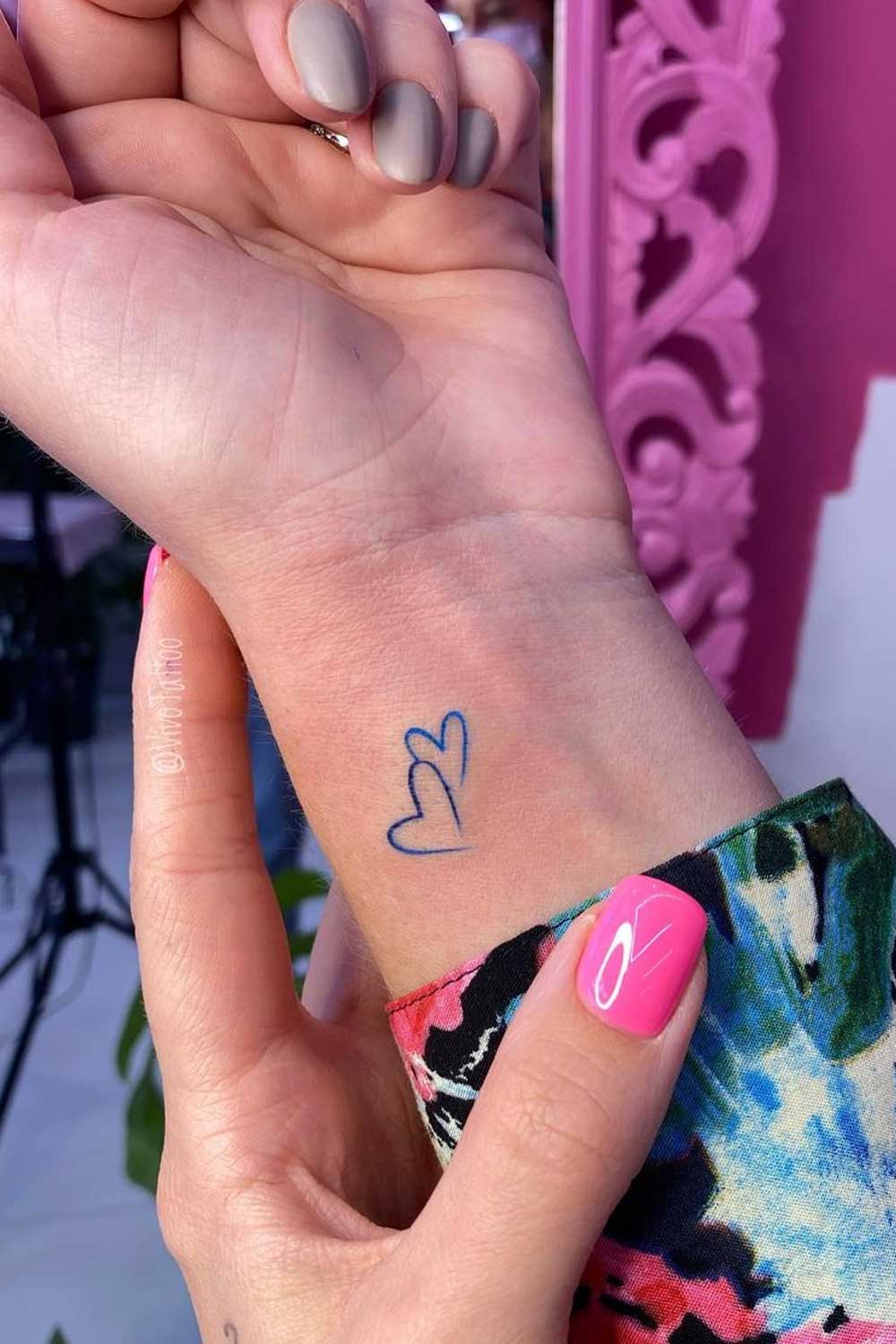 Credit photo: Instagram.com/zaya
i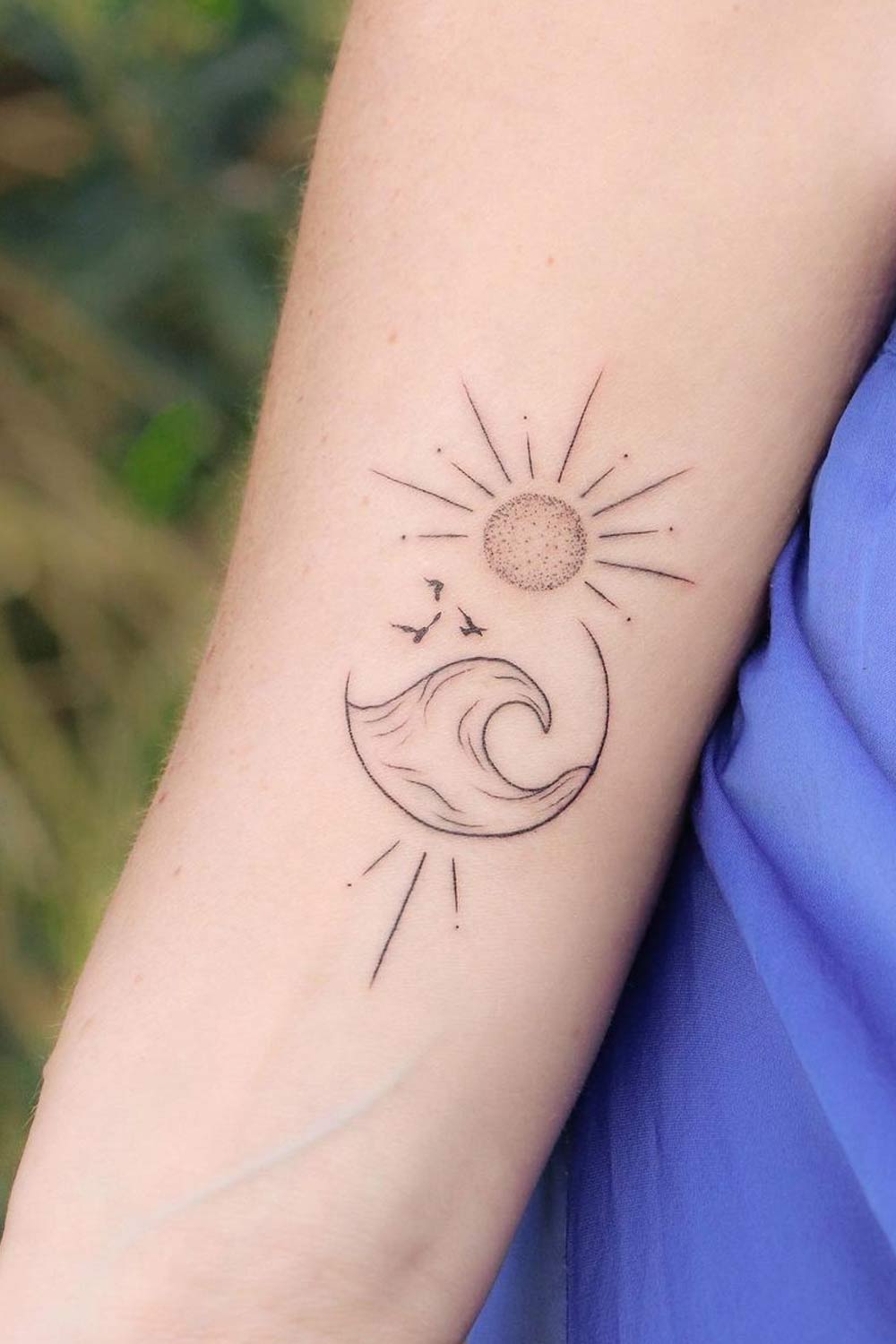 /
Despite the small size and list of undeniable perks that small tats come spiced with, you should be fully prepared when you sign up for the session. These are the basic steps to consider:
Design: you should come up with a design that you want to be etched in your skin forever.
Artist: it takes time to locate an experienced and reliable tattoo artist. Not all the options available on the market are worth your attention. You should consider the one who has a great portfolio of designs you opt for and has a speckless reputation.
Process: during the process, the ink will be injected through a tiny needle under the upper layer of your skin. The process is quite painful but not beyond management.
Aftercare: your tattoo must heal after, so it takes a precise aftercare routine to help it heal well. It is essential that you stick to the steps advised by the artist.
Potential Downsides of Simple Tattoos
Credit photo: Instagram.com/rachainsworth
i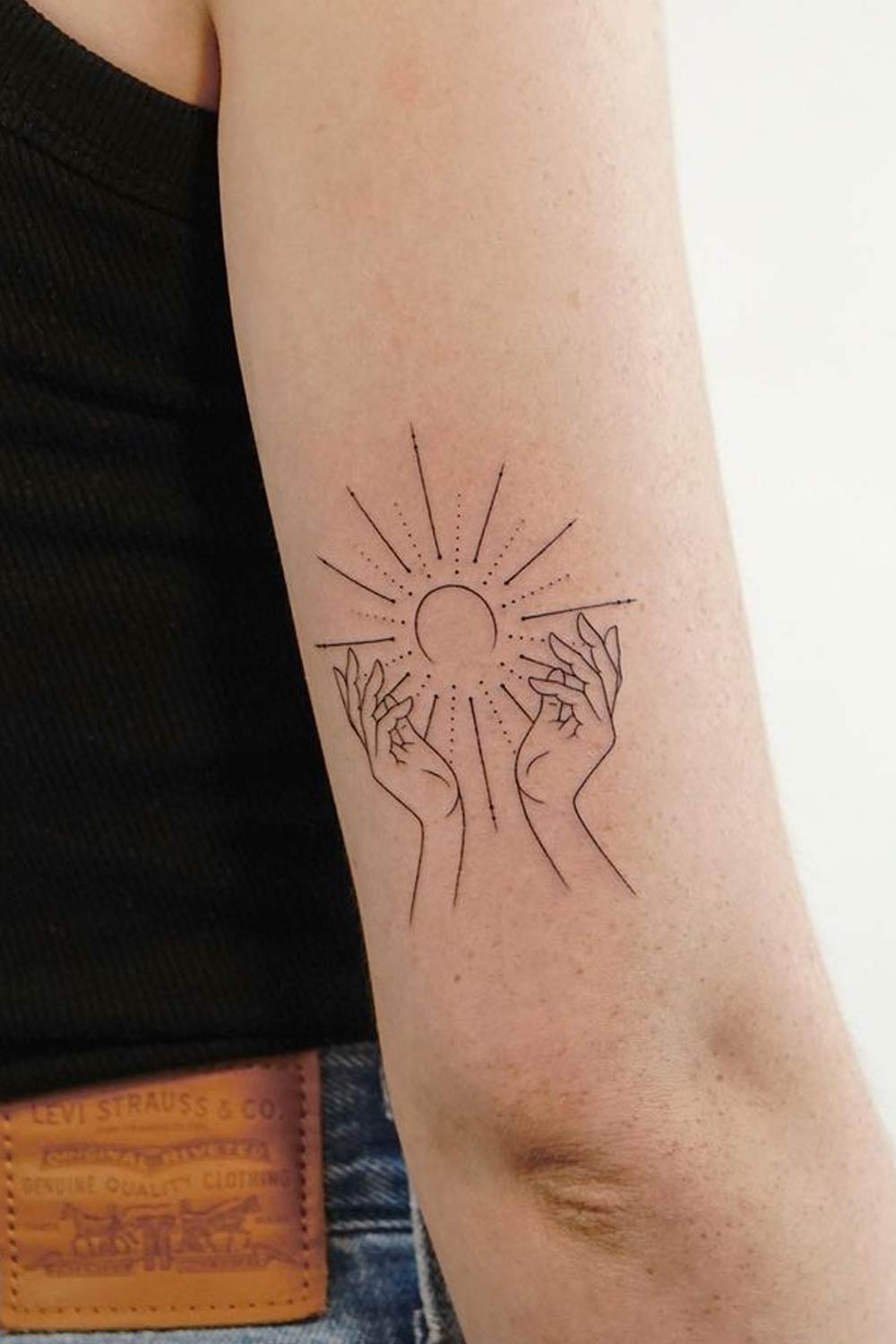 Credit photo: Instagram.com/vivotattoo
i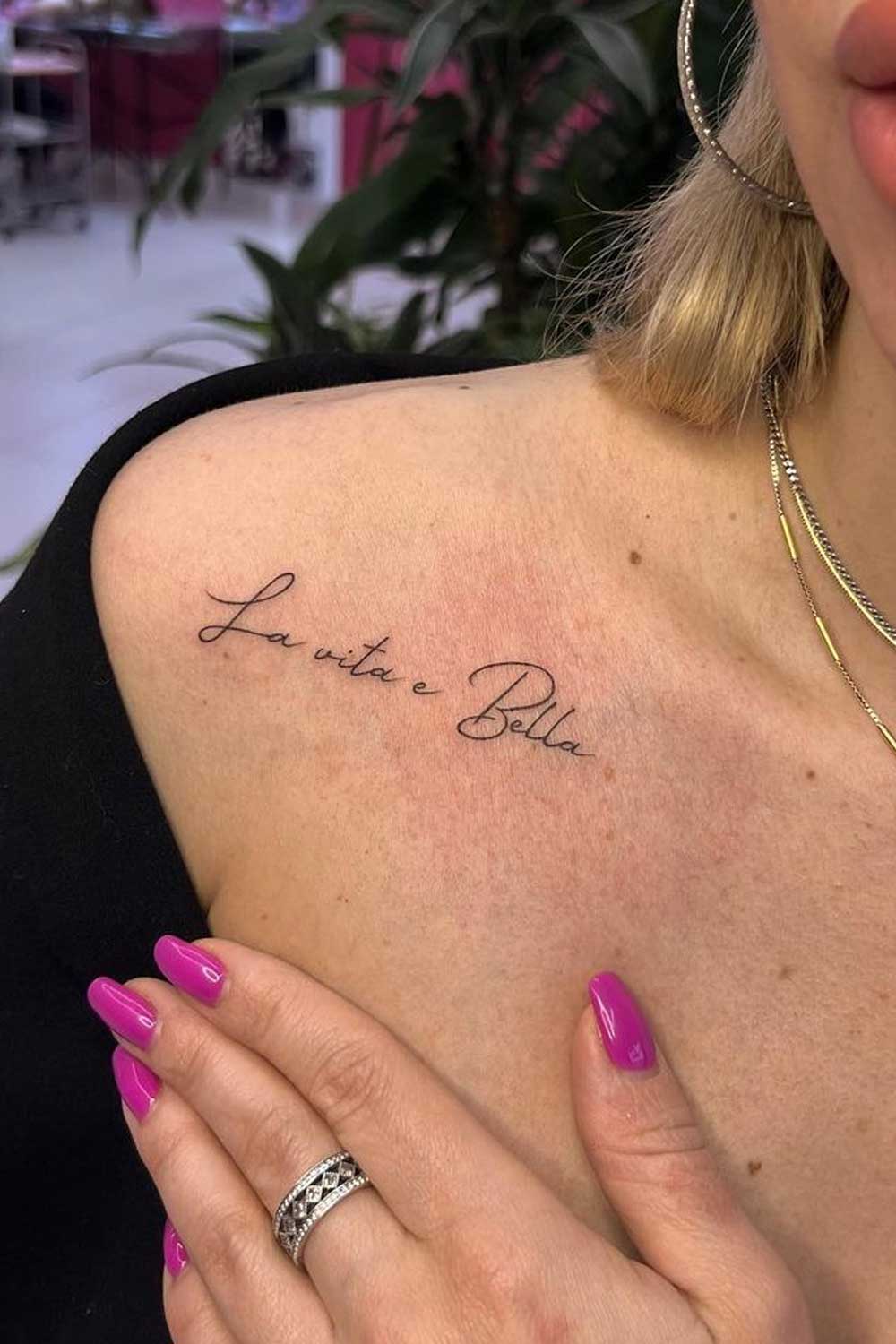 /
With all the advantages of small tattoos, it is easy to forget that there's always a different side of the coin to brood upon. Let's name some major downsides to be considered before you head to the salon:
Smaller tattoos are less detailed than larger pieces. It can be a major inconvenience if you dream about elaborate ink copy.
Smaller tats fade a little faster than bigger designs, especially if you regularly expose the inked area to the sun.
Some people say tiny tattoos are less personal and expressive, but it's a subjective opinion.
Aftercare for Simple Tattoo
Credit photo: Instagram.com/chloejanetattoos
i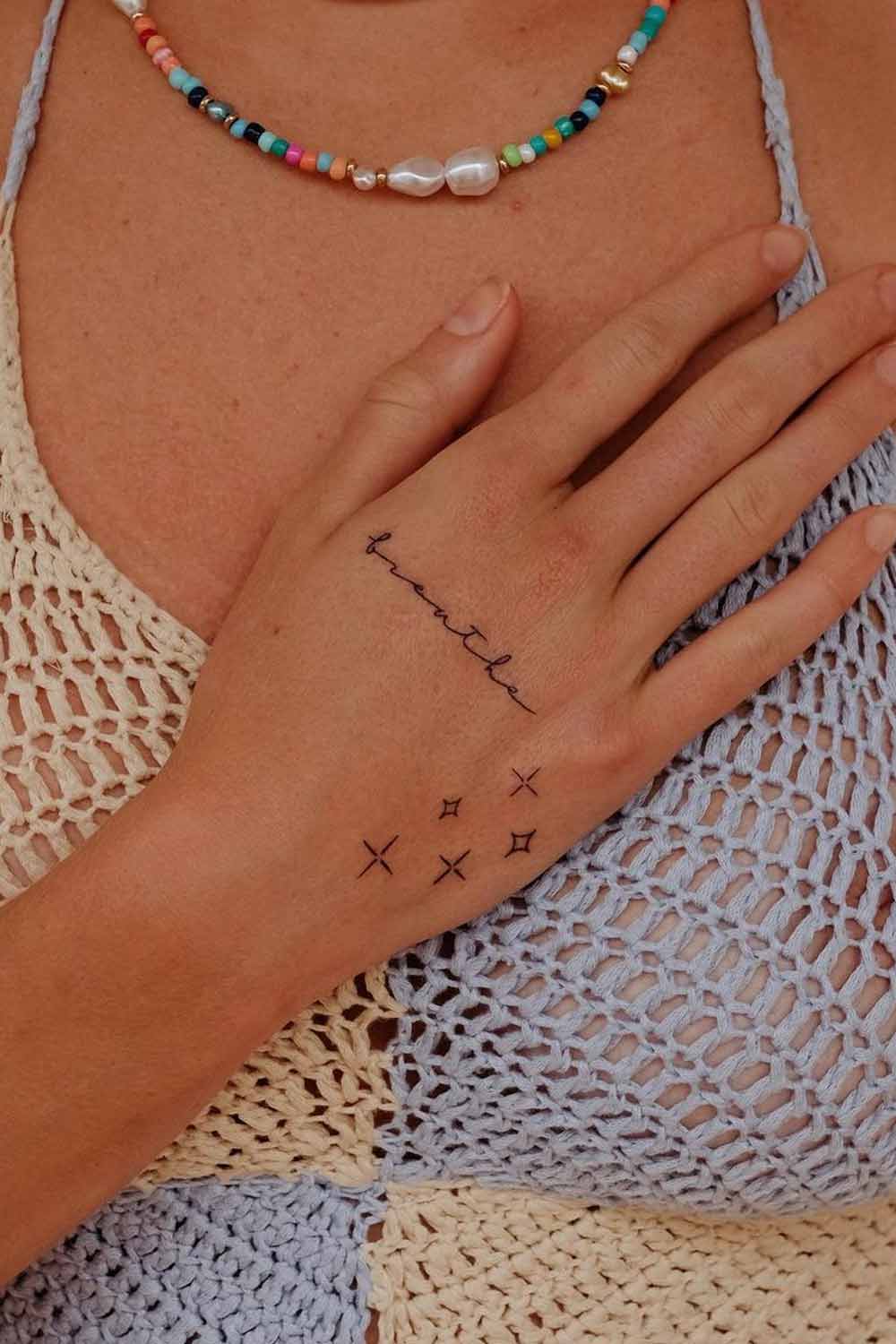 Credit photo: Instagram.com/chloejanetattoos
i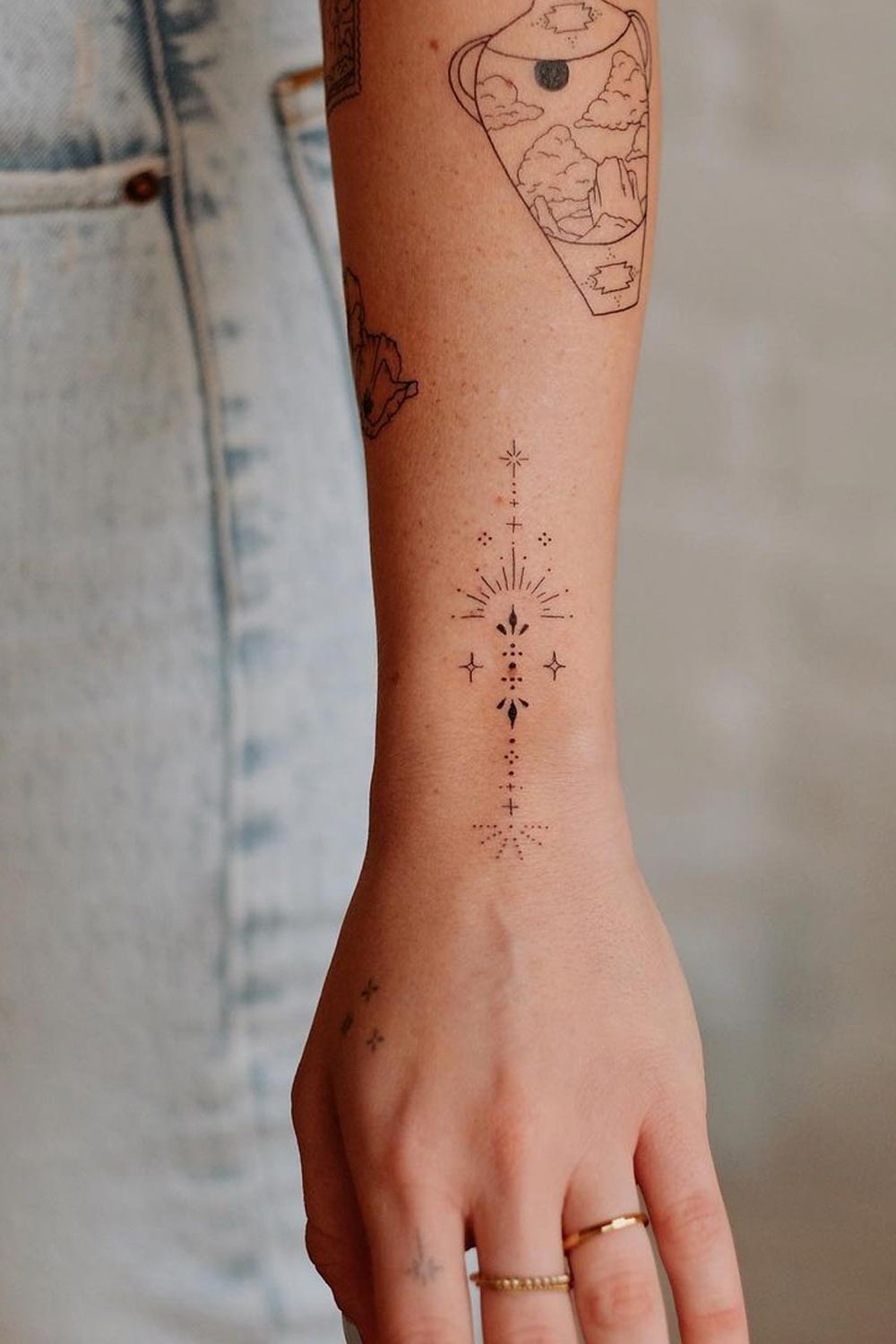 Credit photo: Instagram.com/chloejanetattoos
i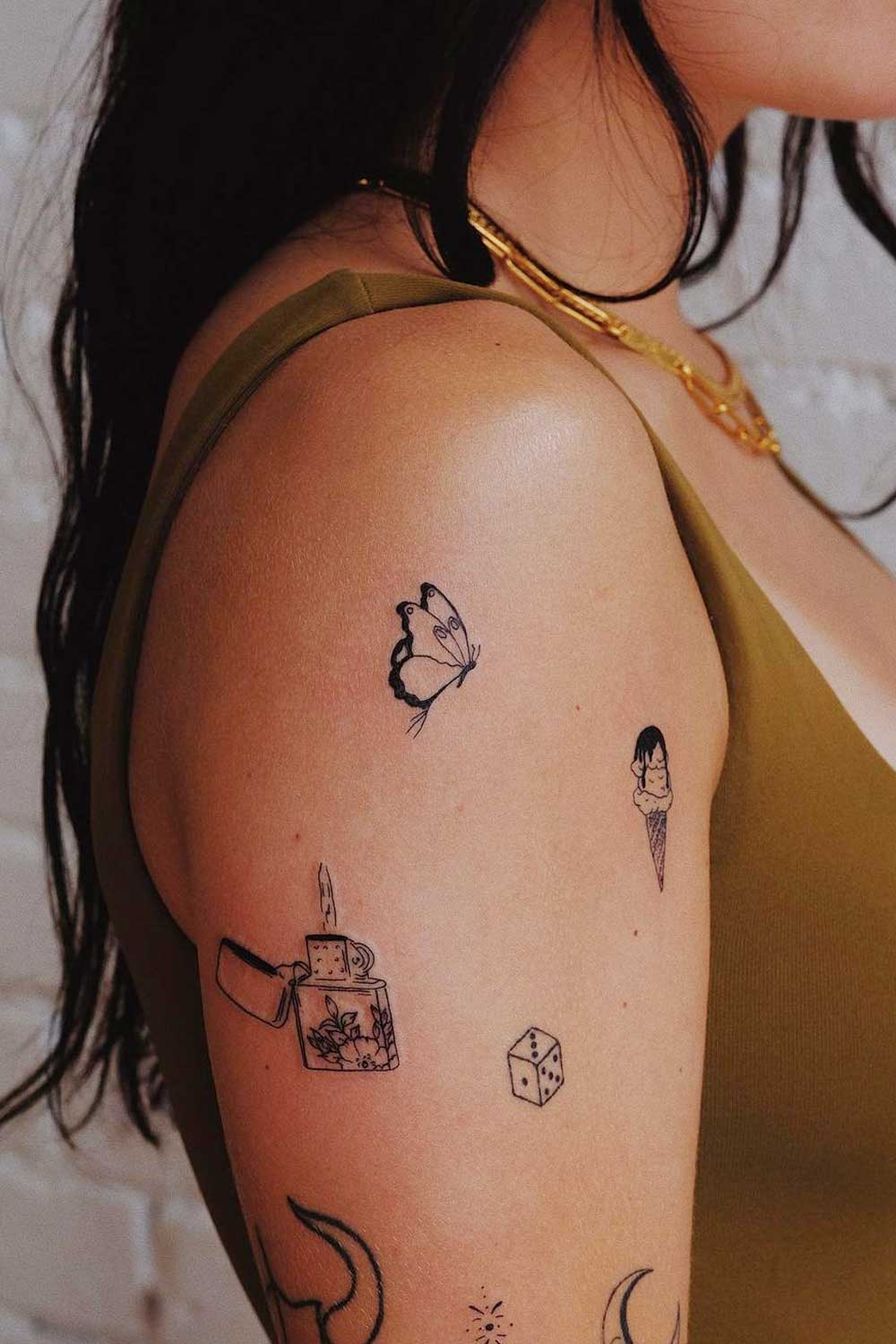 Credit photo: Instagram.com/zaya
i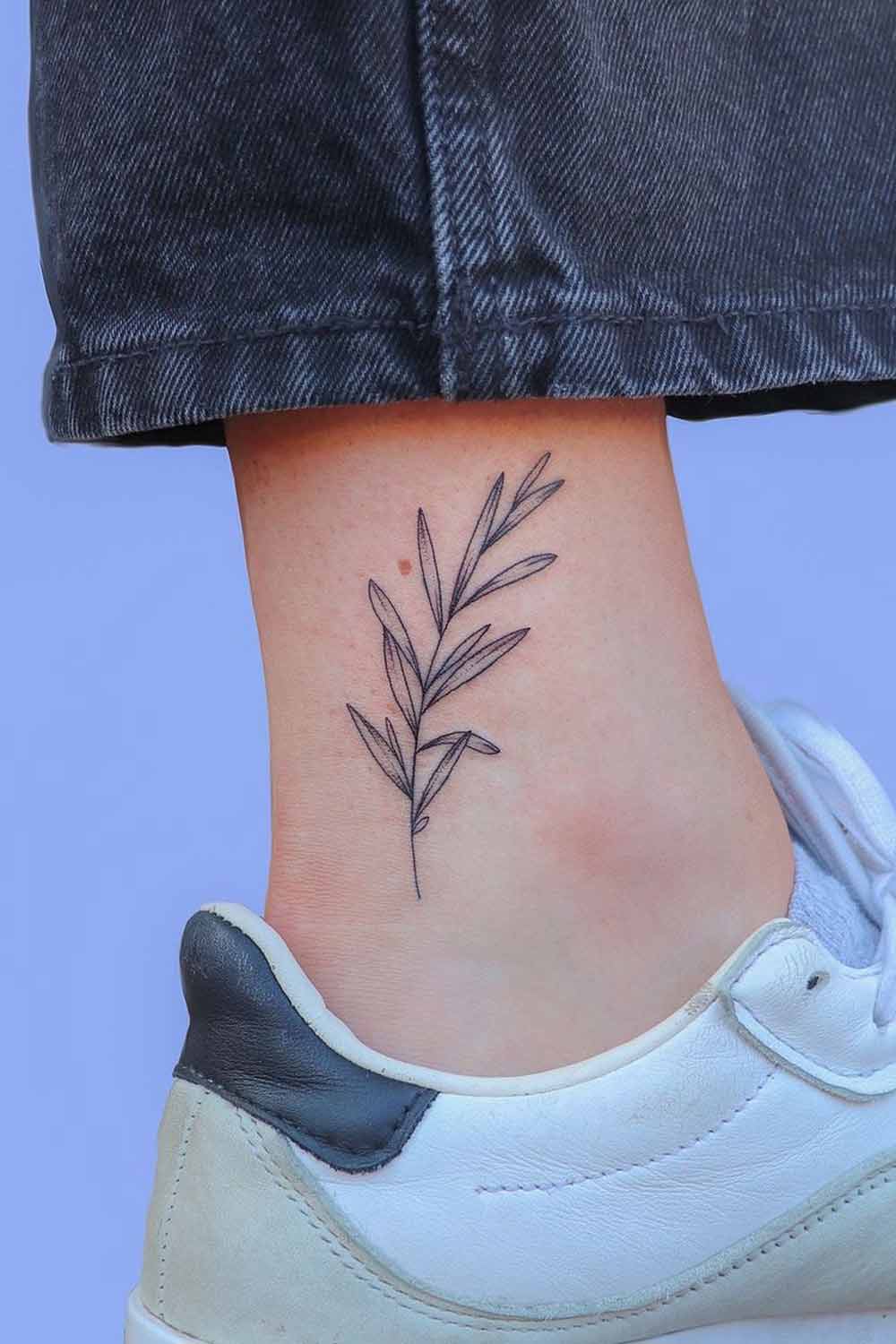 Credit photo: Instagram.com/zaya
i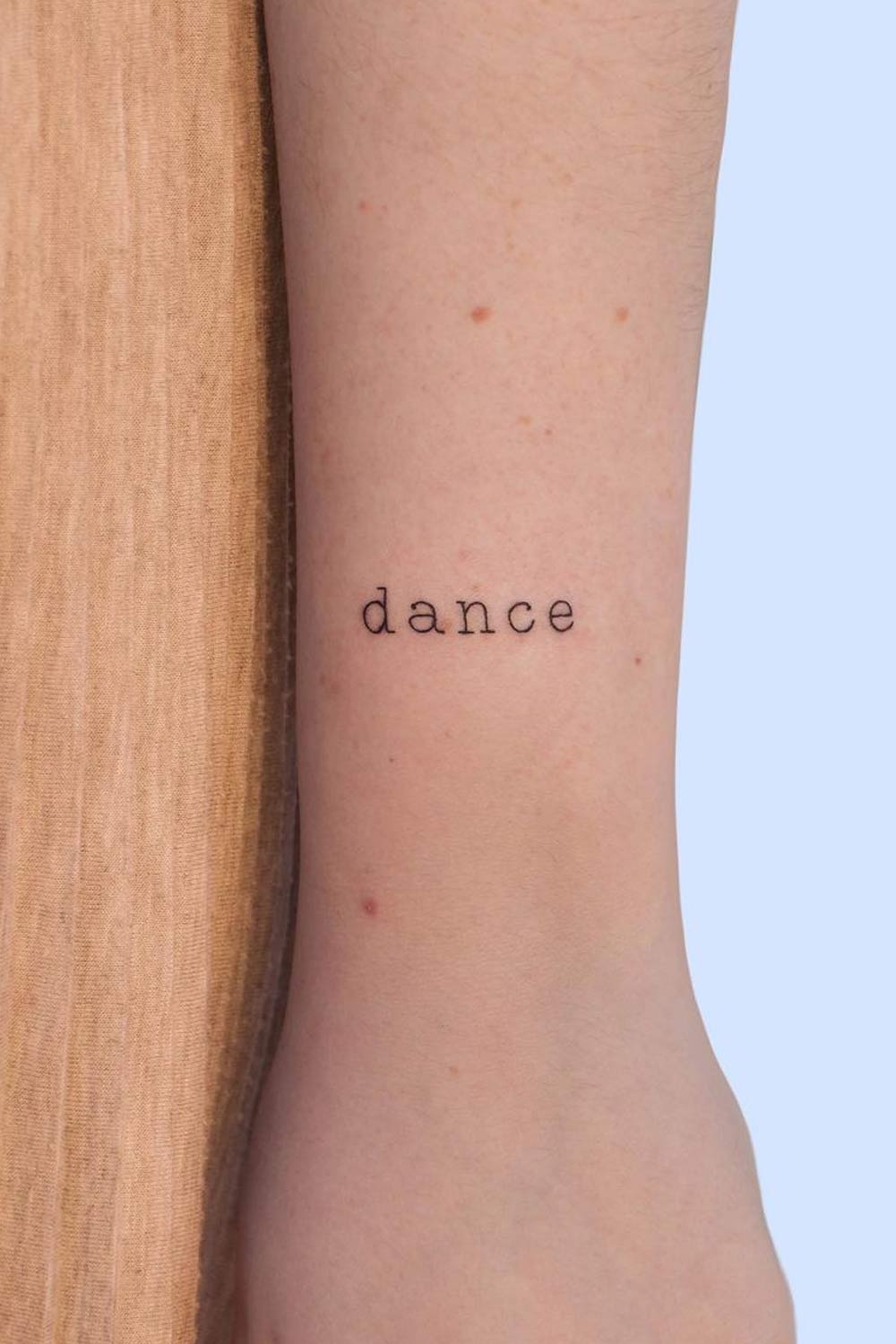 /
If you are not scared of the mentioned details and still upon getting that beautiful tattoo, you must know how to look after it. Our expert Chloe Jane wrote a full guide list on how to take care of your fresh tattoo:
First of all, listen to your body and what it needs.
Take Saniderm bandage off after 3-4 days.
Peel the bandage from top to bottom in the direction of the growth of your hair.
Once the bandage is removed, wash gently with unscented antibacterial soap. No need to scrub, just gently wash.
Pat dry with a clean paper towel or let air dry.
Put on a thin layer of unscented lotion. You can also use tattoo salves, coconut oil, jojoba oil, or cocoa butter for moisturizing in the long term.
Moisturize 2-3x a day until healed, about 2-3 weeks from getting your tattoo.
Continue to moisturize for 6 months-1 year for optimum healing.
No soaking for minimum two weeks, 3 to be safe.
No sun for 2 weeks, sunscreen can be applied after two weeks.
No working out/sweating when Saniderm is on. The Saniderm bandage is water resistant, but we recommend quick showers for the days that you have the bandage on. Consult a physician at the first sign of an adverse reaction (i.e., swelling, infection, illness, allergic reaction or disease); tattoos should be considered permanent, and can only be removed with a surgical or laser procedure and that any effective removal may leave scarring.
Simple Owl Tattoo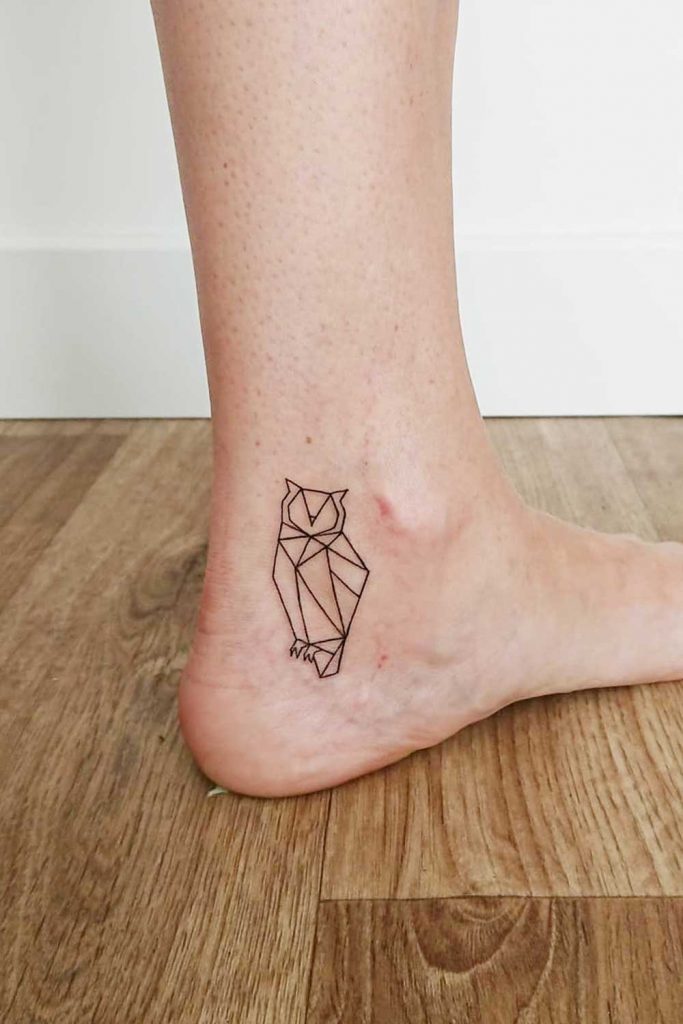 Credit photo: Instagram.com/merry_pop_ink
Owl is one of the most popular yet pretty simple tattoos for women. Although it has a lot of meanings, the most common are mystery, magic and wisdom, of course. Native Americans saw owls as spiritual guides and link them to the afterlife.
Simple Sternum Tattoo Design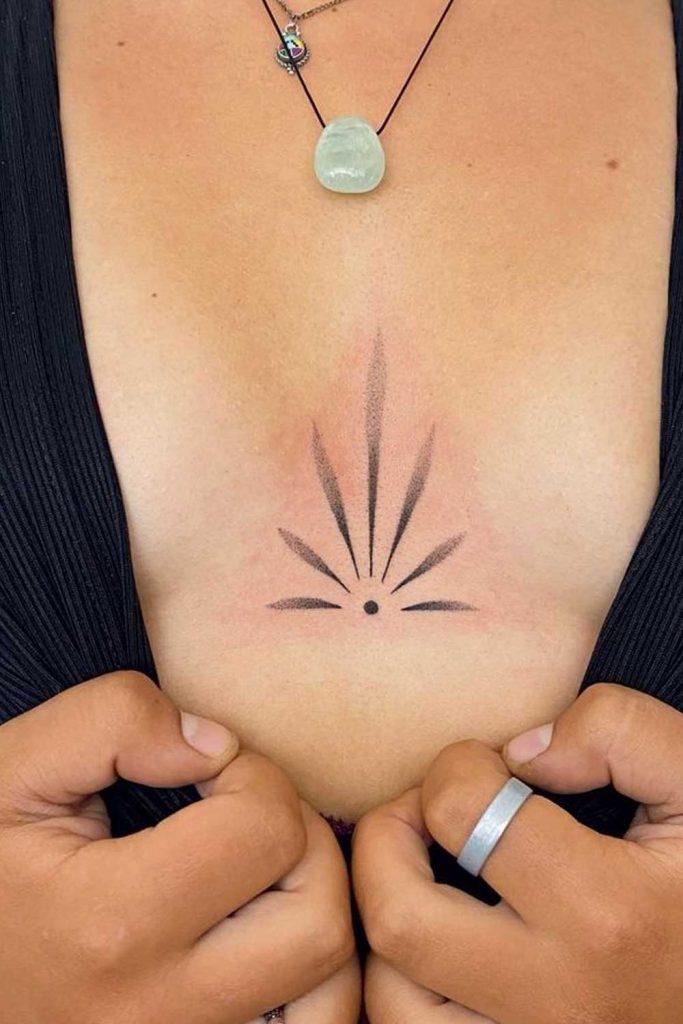 Credit photo: Instagram.com/densha_tattoo
If you have decided to get a sternum tattoo, then it is better to opt for something low key and simple. Abstract imagery is one of the best ideas for simple between breast tattoos. And if you feel like going for something more elaborate over time, you can always upgrade the existing tat.
Yin and Yang Finger Tattoo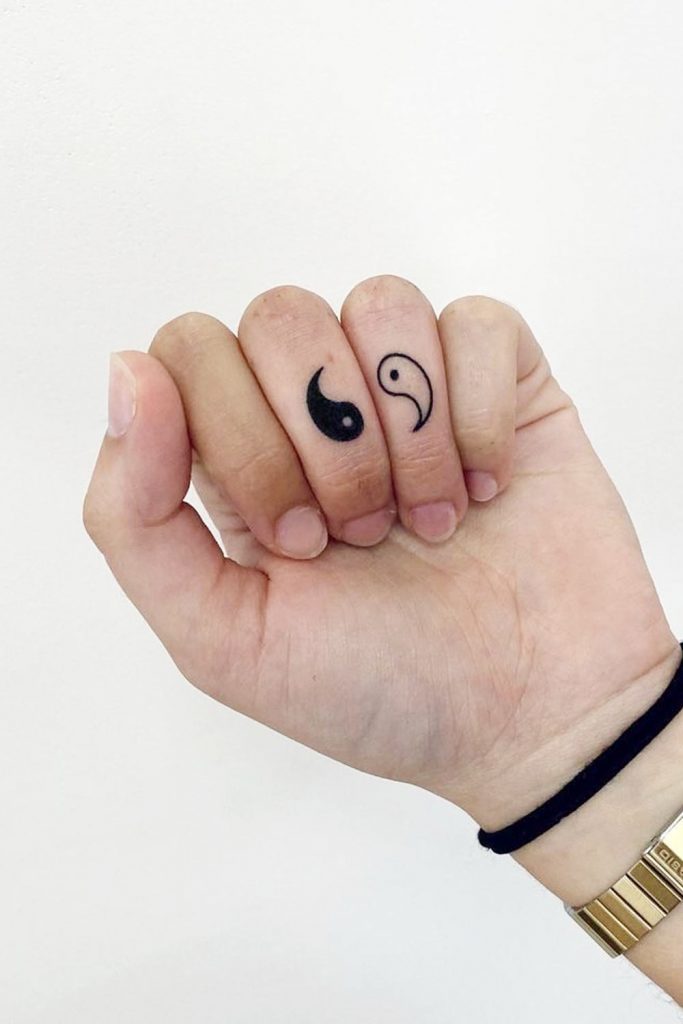 Credit photo: Instagram.com/densha_tattoo
Among all simple finger tattoos, the yin and yang symbol is probably the most prevalent and no wonder. A plain black and white circle divided by a curve has a very powerful meaning. The white semi circle is associated with upbeat, "good" energy. The black semi circle, in its turn, denotes dim, steady internal energy.
Simple Nature Symbol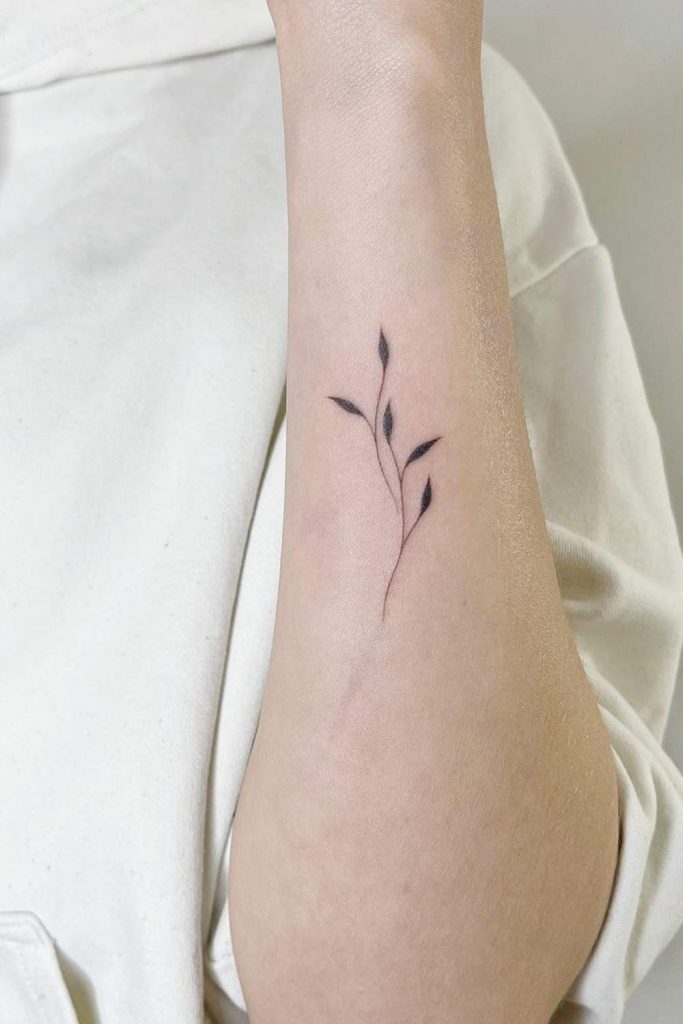 Credit photo: Instagram.com/laramaju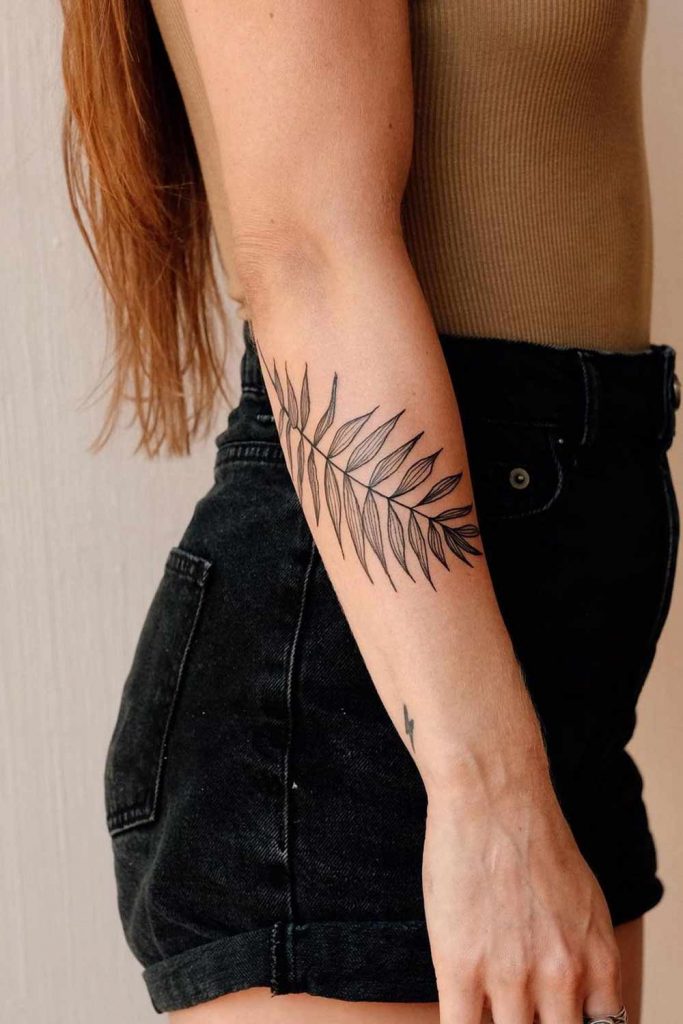 Credit photo: Instagram.com/chloejanetattoos
Whenever you are unsure of what small simple tattoos to choose, you can always draw inspiration from nature. A small branch of a tree or an ornament made of leaves makes up amazing yet simple arm tattoos. This is also a great way to demonstrate that you appreciate nature and care about the environment.
How much do simple tattoos cost?
How long do simple tattoos take to heal?
Floral Tattoo Design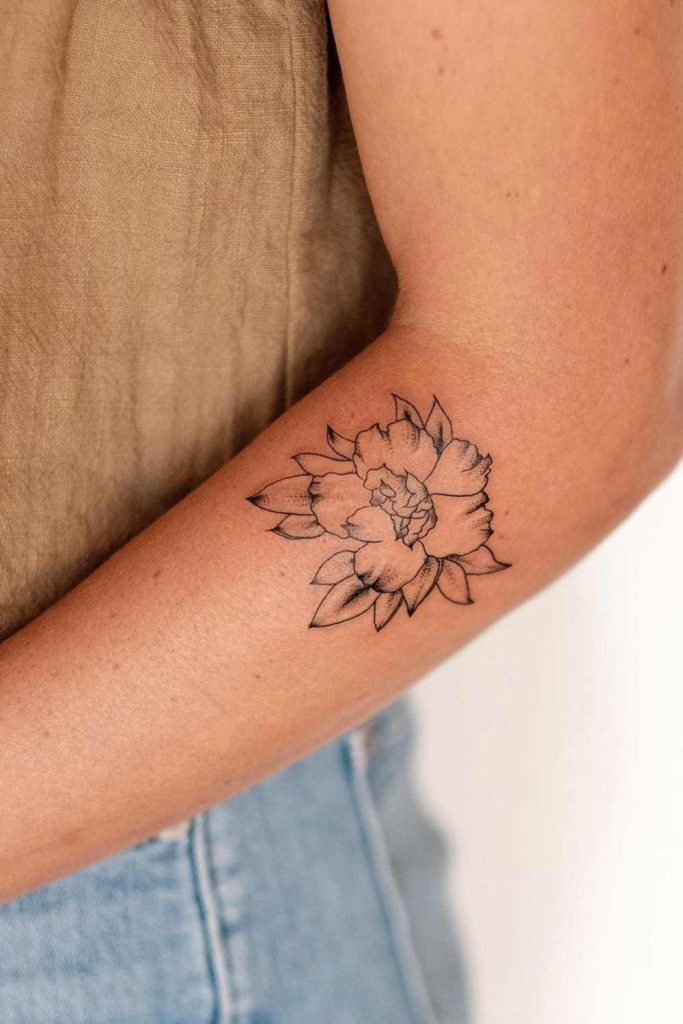 Credit photo: Instagram.com/chloejanetattoos
You can never go wrong with simple flower tattoos. They are sweet, feminine and bright. Besides, they represent life and beauty in their original form. Of course, this is not the only meaning they have. These cute simple tattoos take origins in ancient times when they were used to directly represent the contentment of the god. The modern meaning may include the expression of love and romantic feelings for your partner.
Simple Patriotic Tattoo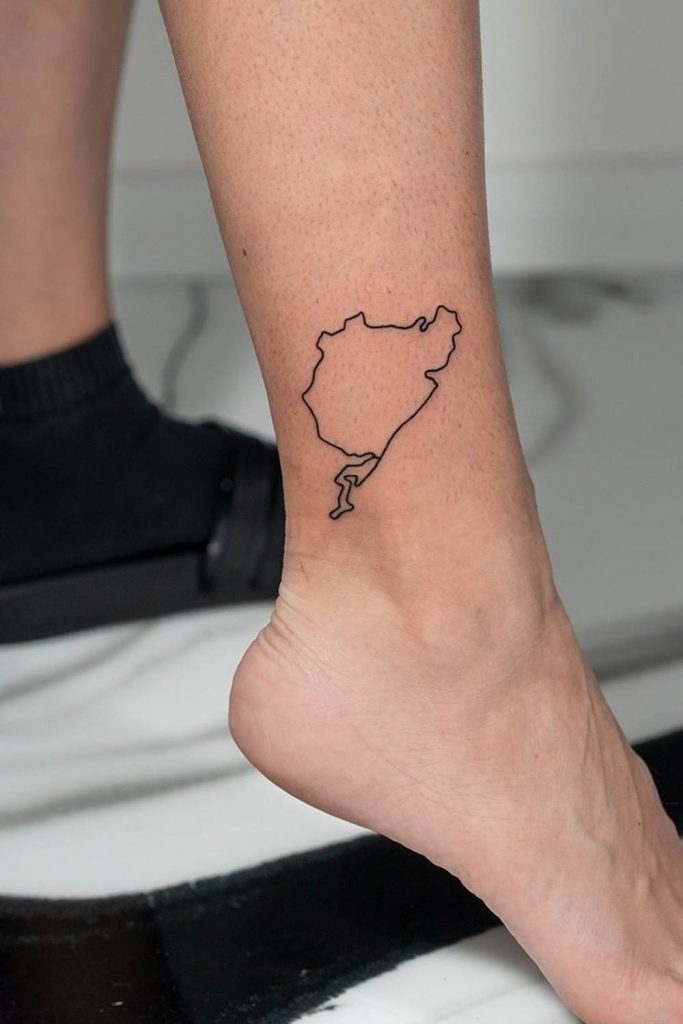 Credit photo: Instagram.com/nurburgink
If you are a real patriot of your country and want to show it off, simple small tattoos with a patriotic connotation are always a good idea. This can be just anything, from the outline of your country to its symbols, both official and unofficial, and important dates.
Flying Birds Tattoo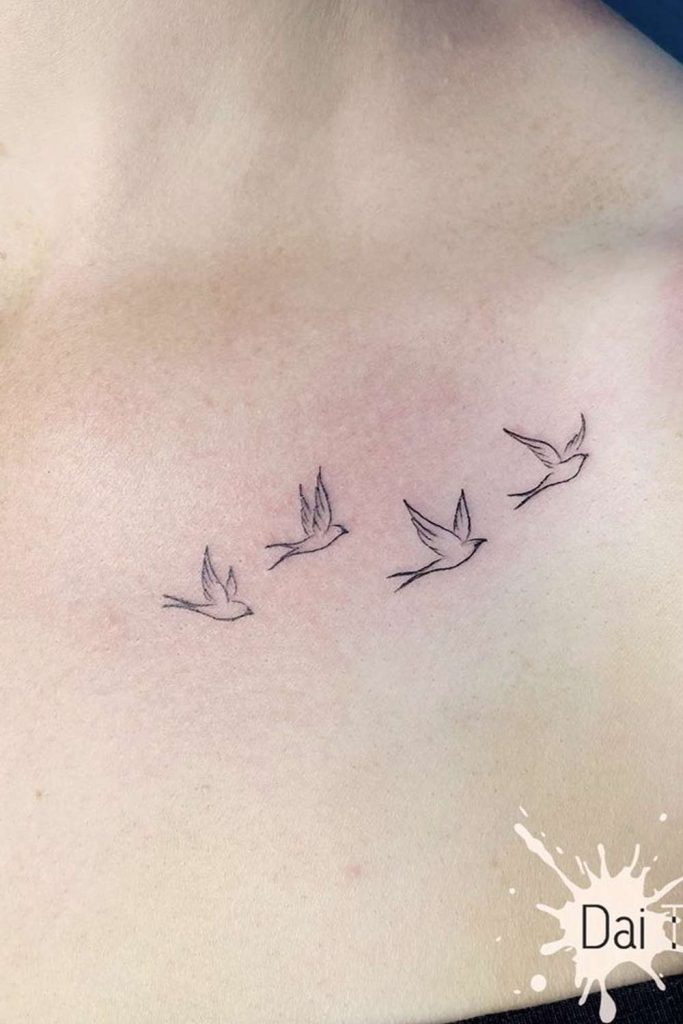 Credit photo: Instagram.com/dai_tattoo_artist
Such cool simple tattoos as birds may have quite a deep meaning. If you aspire to happy and free life, getting a bird tat is how you can highlight your values. Also, there is a belief that birds are a conductor between earth and heaven, thus symbolizing eternity.
The Sun and Moon Simple Tattoo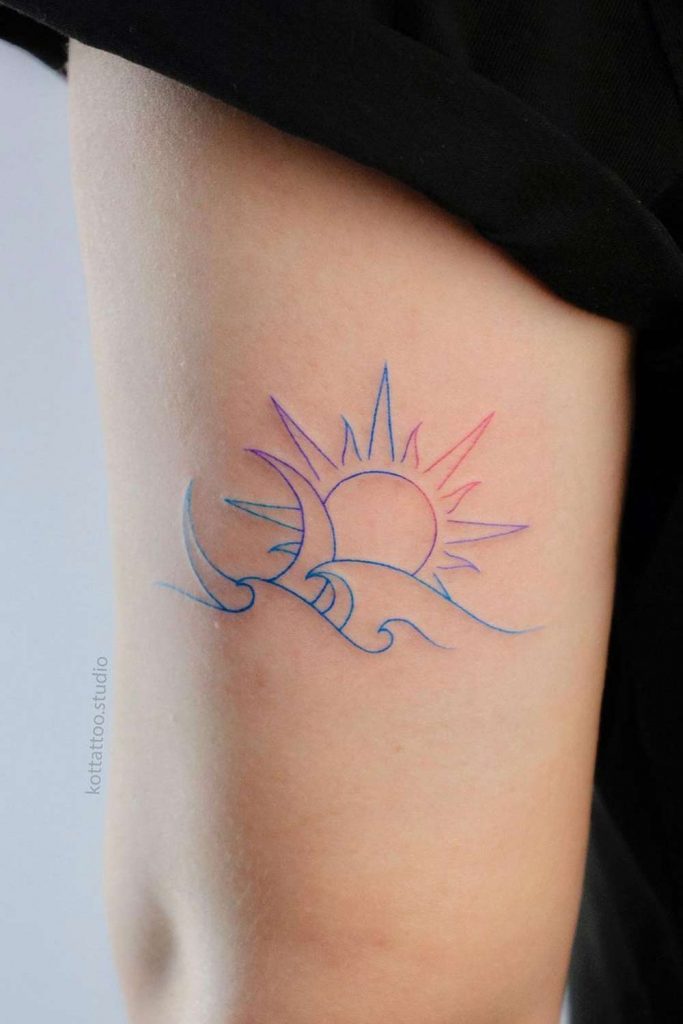 Credit photo: Instagram.com/kottattoo.studio
The sun and the moon make up easy simple tattoos that can mean any two forces opposing each other, such as good and bad, life and death, feminine and masculine, etc. They can easily be combined to signify equal treatment of both powers, their acceptance and finding balance.
Small Stars On The Wrist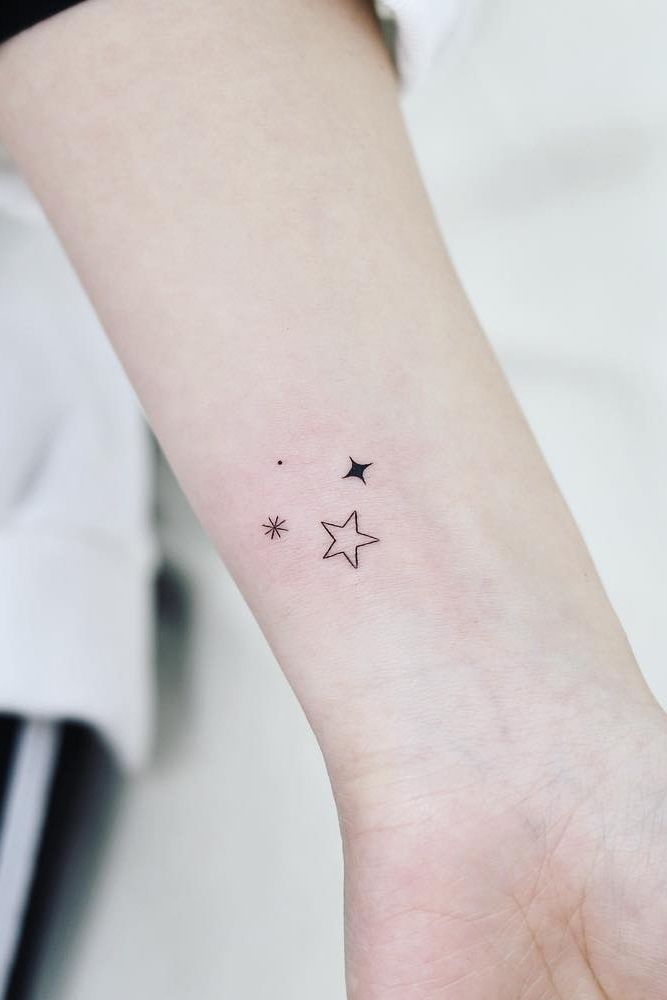 Credit photo: Instagram.com/tattooist_dal
The best thing about small, simple tattoos is that you can choose anything you like to be depicted anywhere you want it. What is more, it is so easy to put some significant meaning into your tiny tattoo. This starry tattoo on the wrist is one of the best proofs to the point. Besides, no one would ever judge you for such beauty!
Outline Heart Tattoo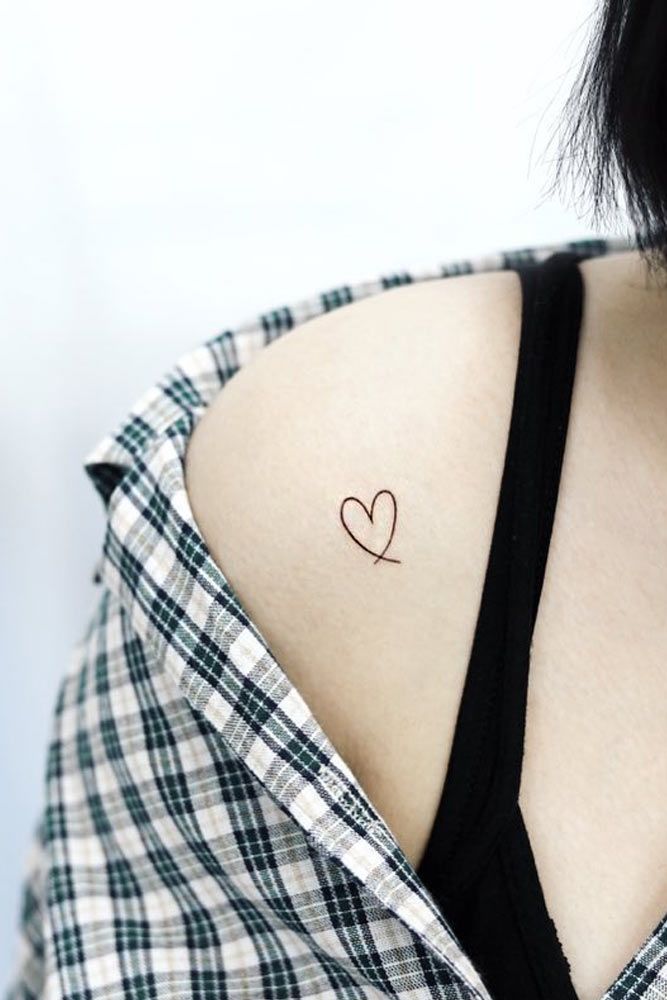 Credit photo: Instagram.com/tattooist_dal
There are so many cool simple tattoos that it is difficult to list them all. However, if you are looking for an idea to express your love and devotion to someone, then a heart outline may be what you are looking for.
Simple Cross Tattoo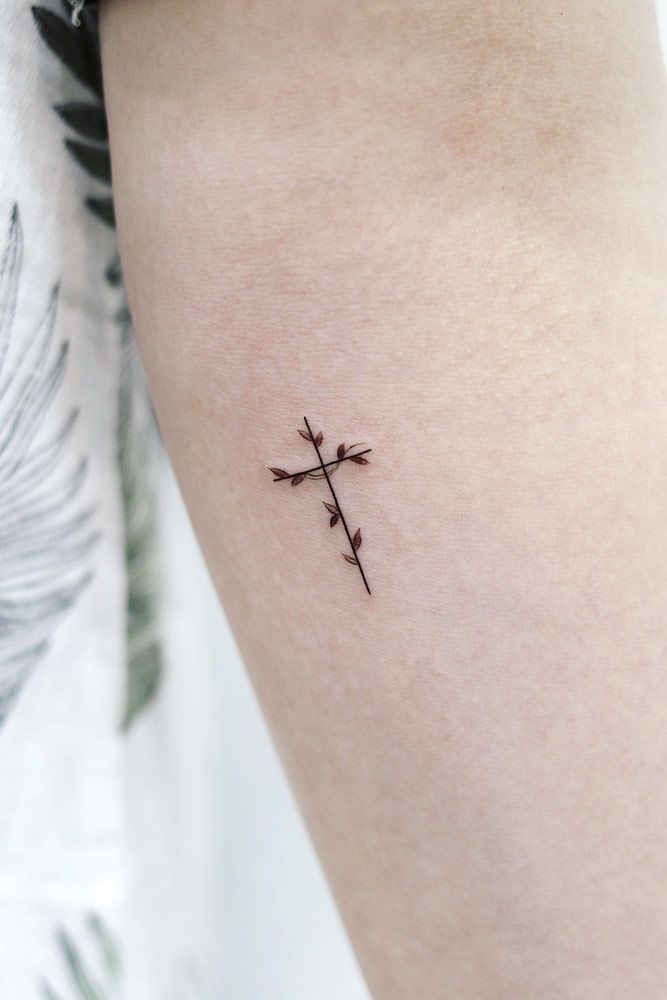 Credit photo: Instagram.com/tattooist_dal
It is hard to believe that tattoos can be highly spiritual and protective too. That is why simple cross tattoos are so popular now. If you are looking for an inked way to express your faith, this minimalistic yet unique cross tattoo may be the one to inspire if not to replicate.
Lettering On The Wrist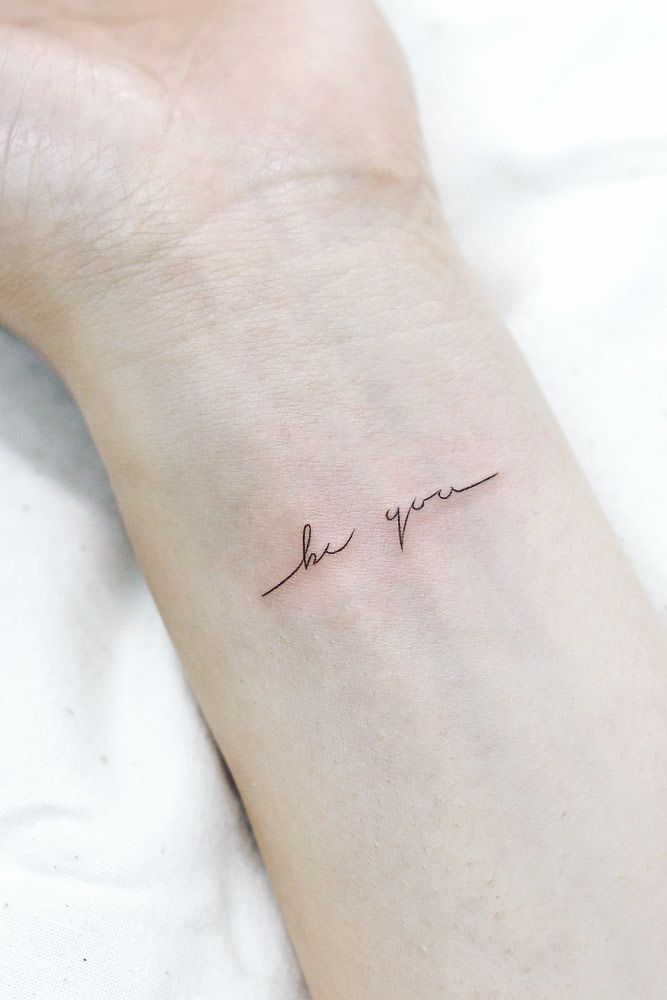 Credit photo: Instagram.com/tattooist_dal
There are many things to say as well as to remember not to mention to remind yourself. It is easier than easy to get lost at times. That is why it is so essential to have a friendly reminder at hand. This one of simple wrist tattoos with lettering involved is precisely what we have in mind. Be You!
Small Bird On The Body Side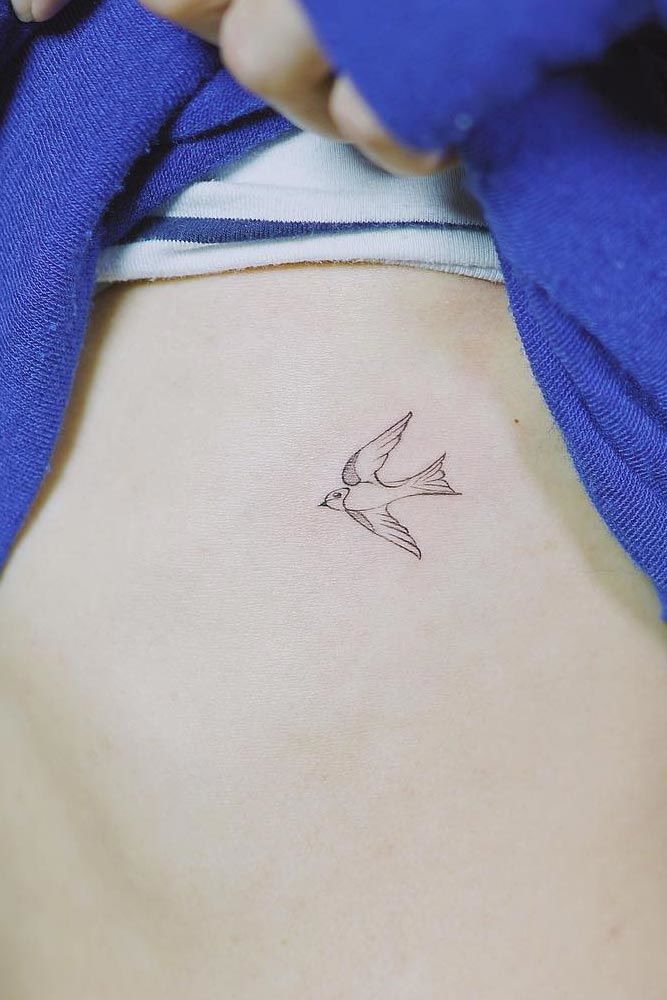 Credit photo: Instagram.com/nandotattooer
It has been already mentioned that usually, a tattoo is not just a picture or design depicted on your body. It is a separate story with unique representation image to it. We do not know what this swallow bird stands for, but it looks mesmerizing and cool.
Moon Tattoo On The Back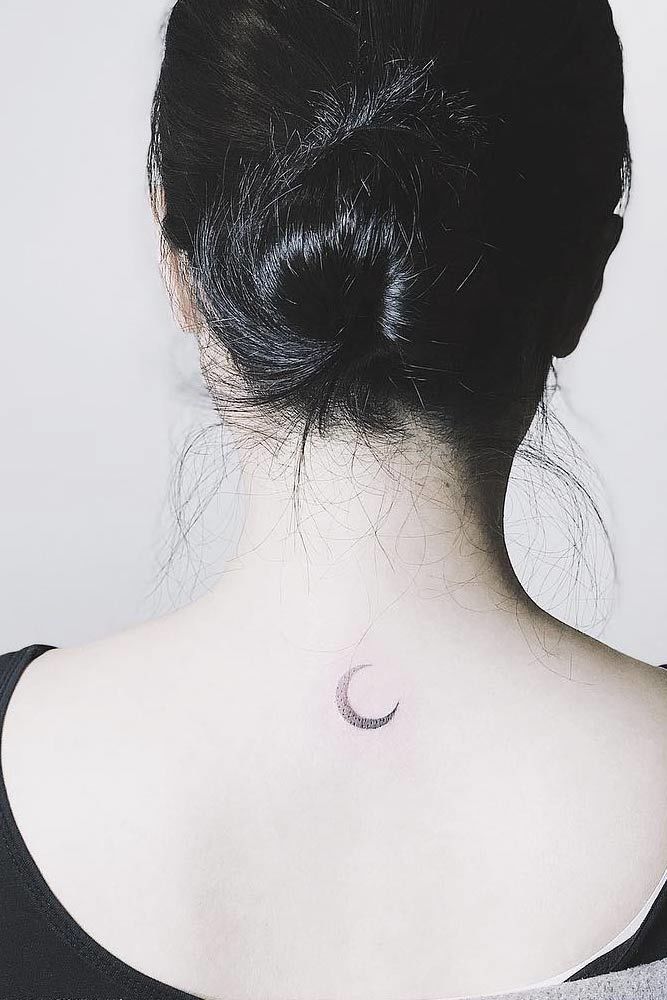 Credit photo: Instagram.com/nandotattooer
There are many things that the image of the moon represents. The fact is that most researchers state that the moon is a feminine sign that depicts the flow of time in the cycle. Many consider it to be the symbol of immortality. No matter which meaning you choose, such a tattoo is clearly a piece of art!
Simple Outline Cat Tattoo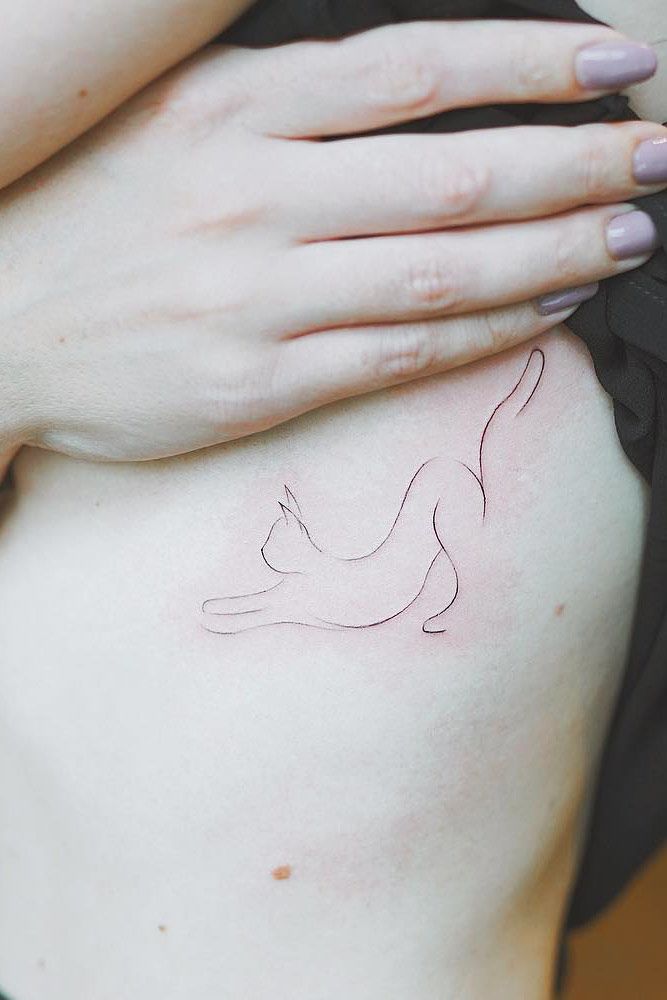 Credit photo: Instagram.com/nandotattooer
There is no end to cat adoration among ladies. That is why cats are so often used as inspiration for simple line tattoos. Truth be told, just a couple of lines form such an adorable tattoo that it is hard to take the eyes off!
Are simple tattoos easy to cover up?
Can simple tattoos be removed?
Small Horoscope Sign
Credit photo: Instagram.com/wittybutton_tattoo
The fact is that when it comes to first-time small tattoos – many people choose to depict their horoscope sign. There is nothing weird about it since your horoscope sign is that one thing that defines you best.
Positive Smile On Finger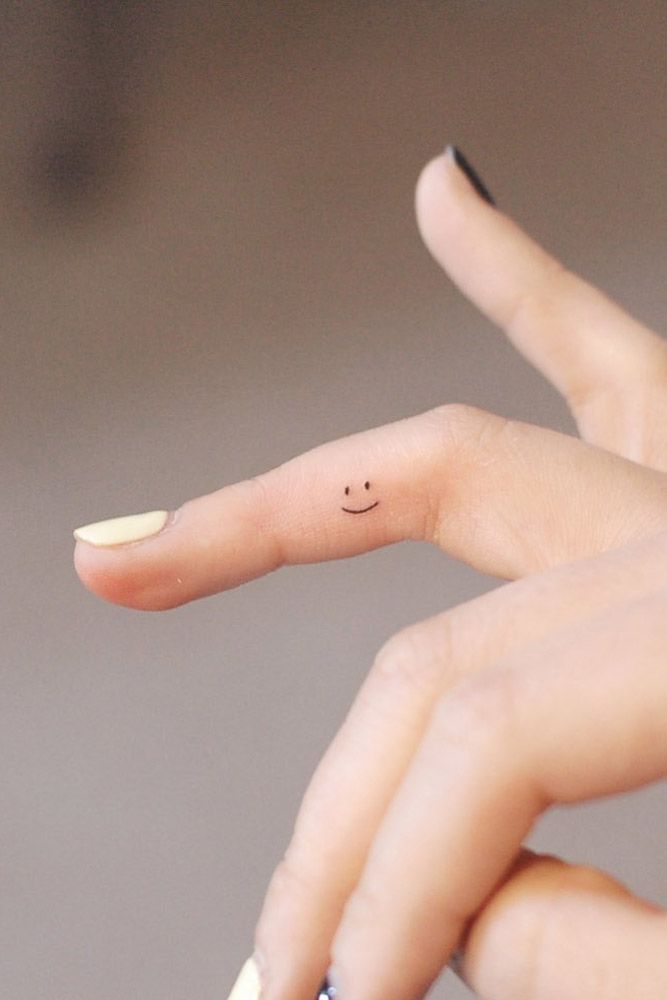 Credit photo: Instagram.com/wittybutton_tattoo
While some people choose motivational lettering tattoos, others choose abstract ones. For instance, this smiley tattoo is one of those simple finger tattoos that will cheer you up, anytime you are feeling down. There is no doubt about it!
Elegant Bow On Arm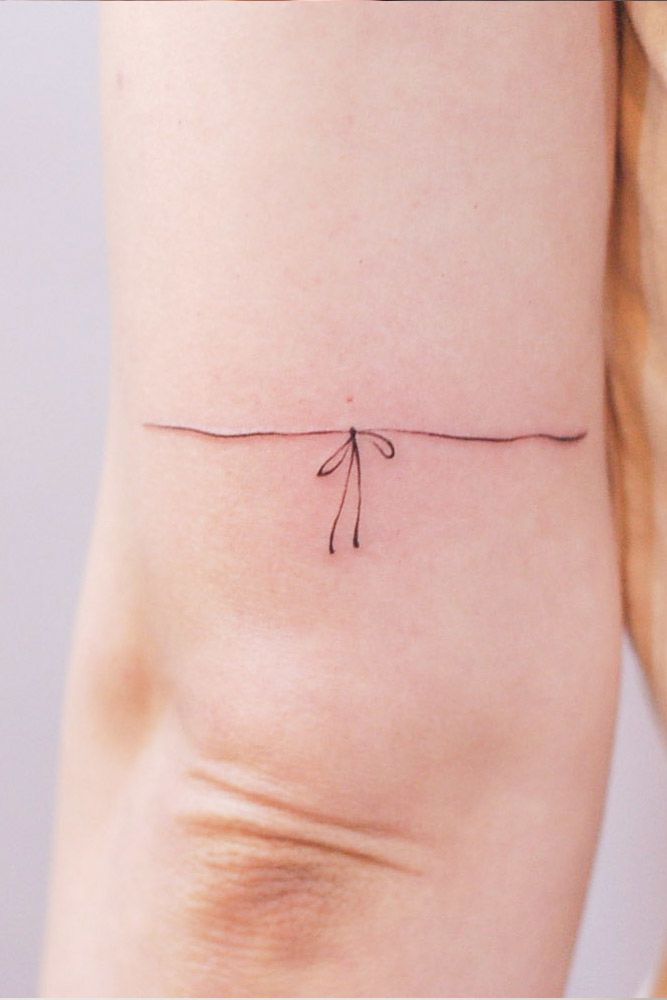 Credit photo: Instagram.com/wittybutton_tattoo
If you are looking for some out of the ordinary but simple tattoos for women – we have something in store for you! The thing is that this abstract bow tattoo above the elbow is surely cute but undoubtedly extraordinary.
Semicolon Tattoo Design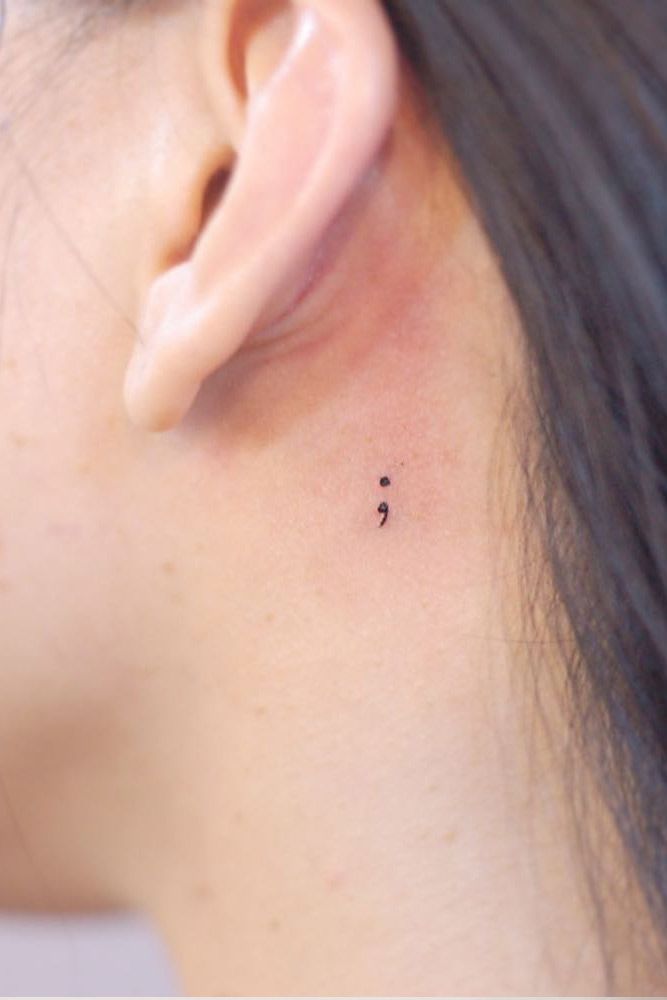 Credit photo: Instagram.com/wittybutton_tattoo
Some small tattoos have tremendous meaning to them. Semicolon tattoo surely belongs to the category since it represents hope and love for those who suffer from mental issues, self-injury, and addictions. That is why you should better think twice before inking a semicolon on yourself; such a powerful tattoo should be treated with respect.
Small Constellation On Wrist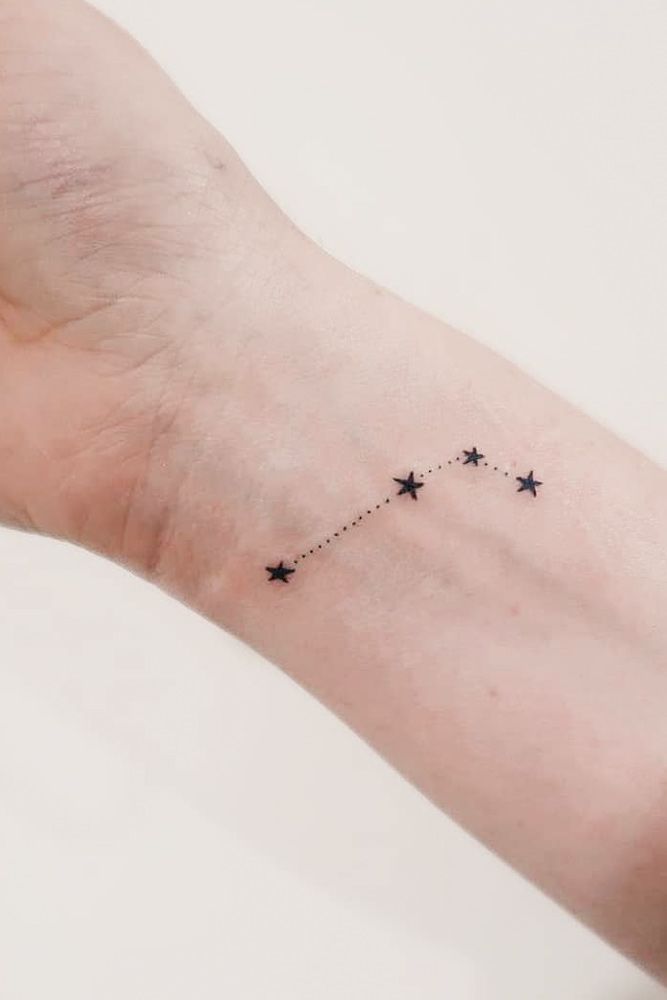 Credit photo: Instagram.com/fine.line.tattoos.melbourne
Just like horoscope signs are popular so are constellations. Luckily there are many of them so that yours is one of a kind. Apart from the uniqueness, a constellation tattoo looks cute and gorgeous.
Colorful Rainbow Idea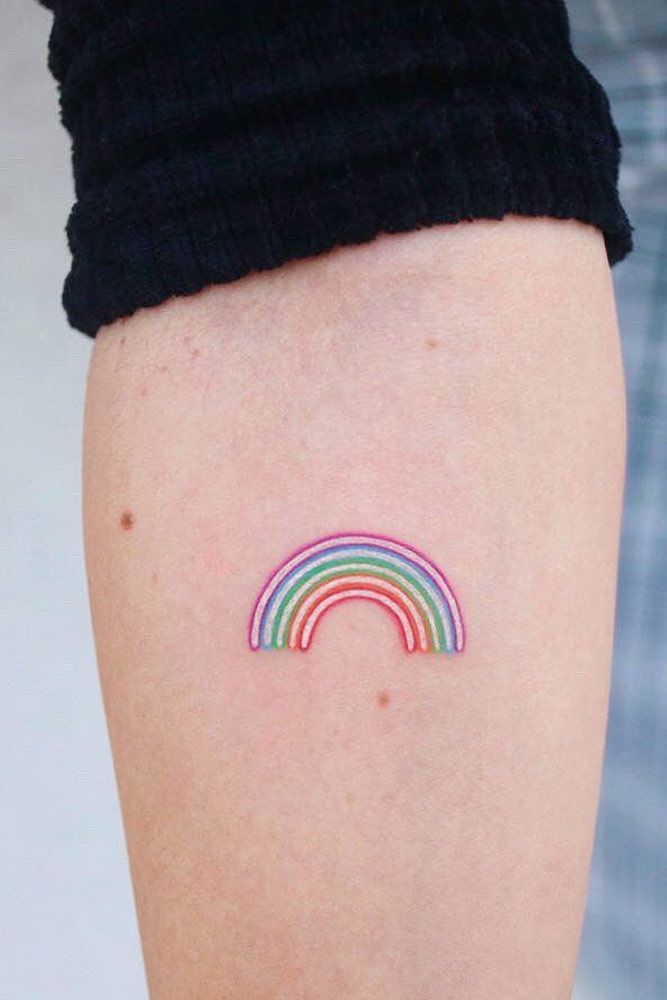 Credit photo: Instagram.com/studiobysol
So far we have discussed only black simple tattoos, but that does not mean that you can't add a little bit of color to your tiny inked design. The fact is that there are countless colorful ones that are both simple and tiny. For instance, a little but over the edge colorful rainbow will spice up any look.
Tiny Hided Pet Tracks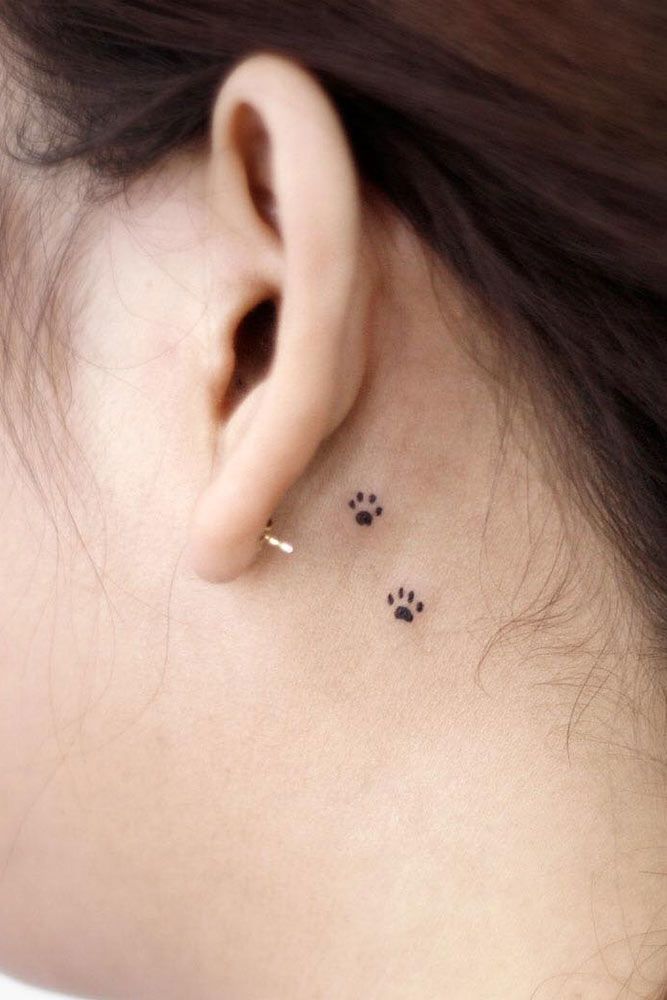 Credit photo: Instagram.com/studiobysol
Some pet owners decide to pay tribute to their beloved animals by depicting them on their bodies. If a full portrait of your fav cat is a little too much for you – a pair of cat tracks behind the ear is more than enough.
Outline Lotus Flower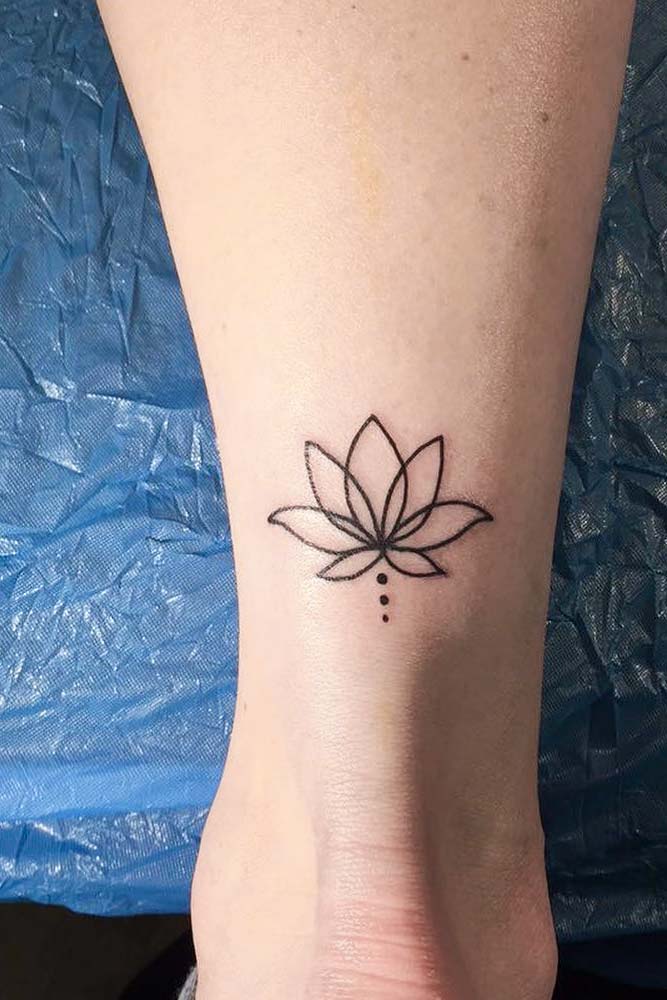 Credit photo: Instagram.com/mfrogum
Women love flowers. There is nothing you can do about that but accept the fact. That is why if you are looking for simple flower tattoos – we have an idea stored up our sleeve. An abstract lotus outline is perfectly feminine, gentle, and unique. What do you think?
Simple Geometric Tattoo Design With Triangle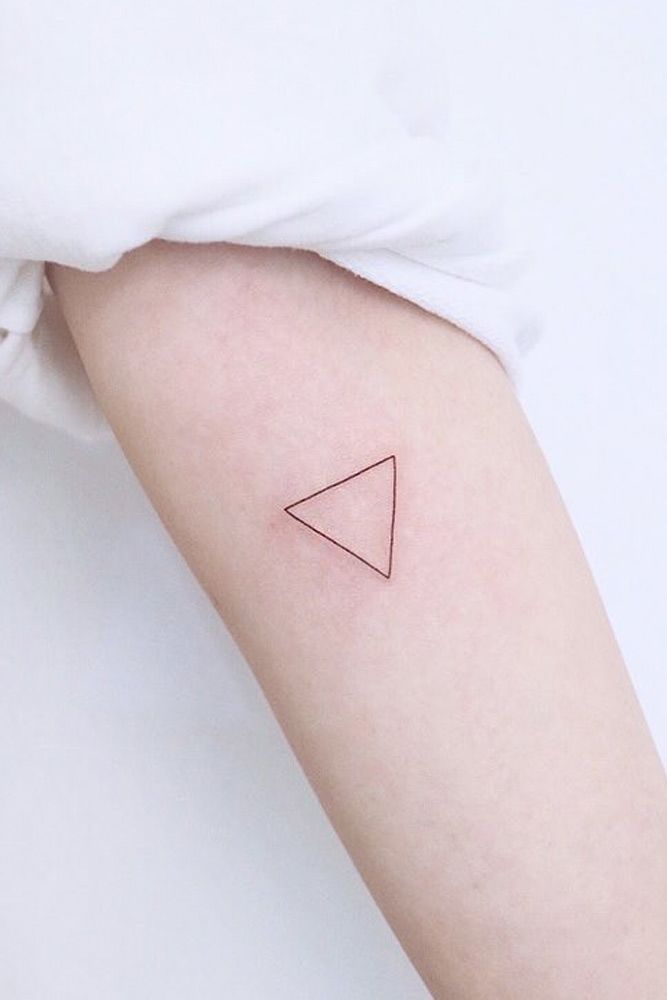 Credit photo: Instagram.com/nemo.tattoo
Geometric patterns are all over the fashion world, no matter which sphere you take. Of course, the sphere of tattoo art is not an exception. That is why so many people opt for simple geometric patterns when it comes to their minimalist tattoos. Isn't this simple triangle tattoo just adorable?
Simple Falling Star Tattoo Idea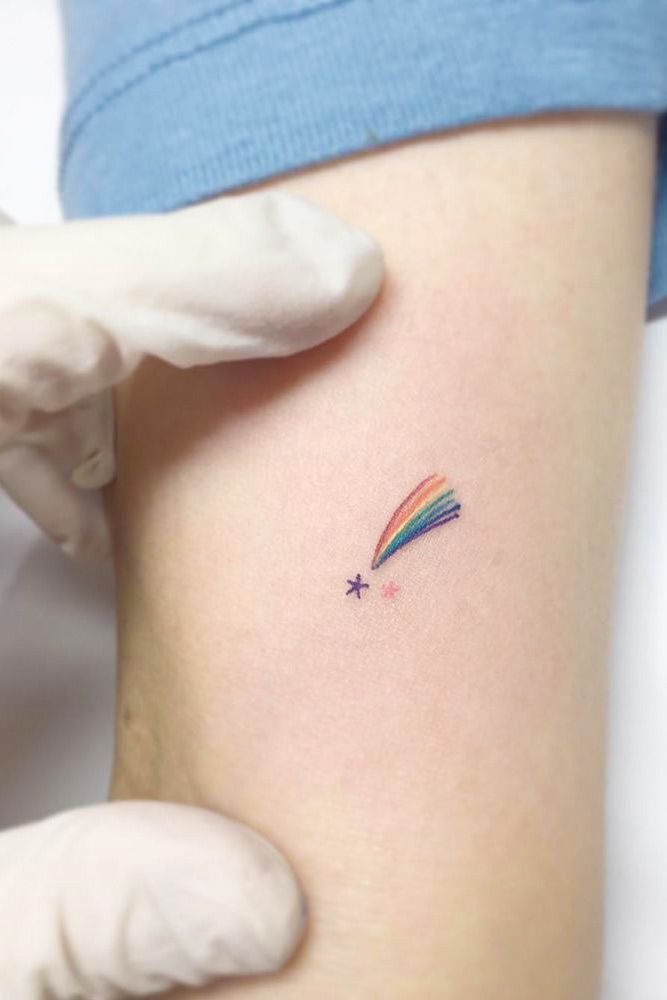 Credit photo: Instagram.com/playground_tat2
If you think that only a rainbow can be a fitting colorful tattoo when we talk small tattoos – you are mistaken. The thing is that a falling star with a colorful track behind it can be as colorful and bright, not to mention meaningful.
Small Unicorn Tattoo Idea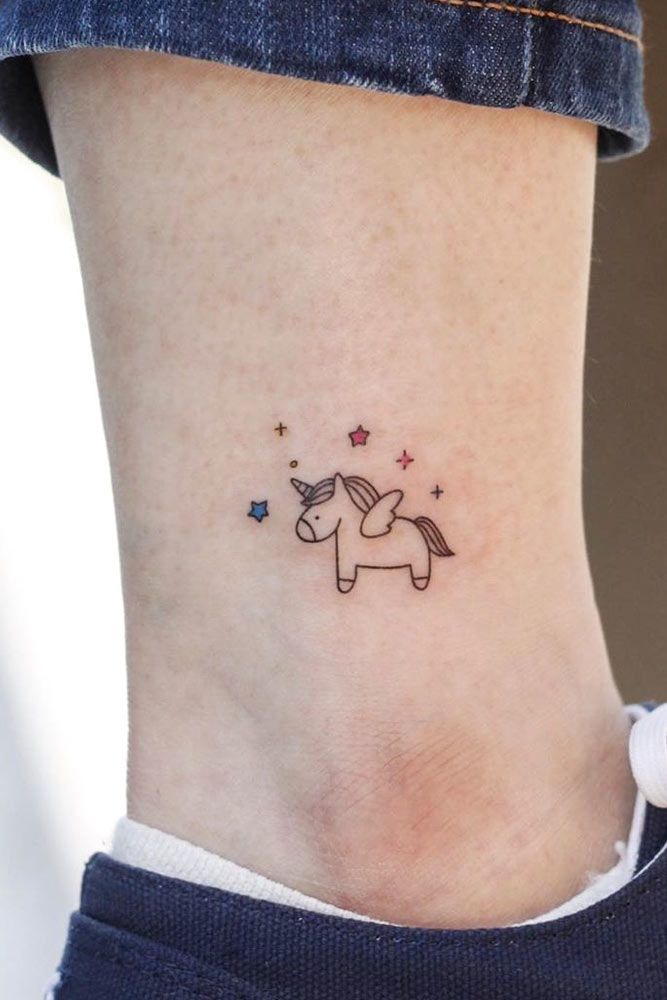 Credit photo: Instagram.com/nemo.tattoo
Life is no fairy tale; we all know that. However, no one said that you couldn't add a little magic to reality, right? Use a cute unicorn tattoo as your way to escape the reality at least sometimes!
You will be surprised when you learn how many trendy and cute simple tattoos there are! We have gathered only the best of them in one place. Choose your idea and breathe life into it!
FAQ: Simple Tattoos
Why are most simple tattoos in black ink?
Tattoos are very personal and for some people bold colors just do not match their personality. Black is the only way of self-expression for these people, and many of them love the eye-catching nature of these black-inked tattoos.
How do you make a simple pen tattoo?
Gel pen ink is easily transferred from the paper to the skin. Create a design on paper such as tracing paper or parchment with a pencil and fill it with a gel pen. Once you've got the idea of where you want to get your tattoo, wet the cloth with water.