These days there is nothing unusual about meeting a doctor or a teacher fully inked. The society has learned to accept people with tattoos for the most part. That is why there are so many tattoo ideas appearing with each day. However, not everyone is committed to such body modifications such as tattoos all over the place. There are people who are willing to give the art a try, but they would prefer something small and uncomplicated to start from. That is when simple tattoos come in more than handy. Not only they are convenient but also gaining popularity at a rapid speed. That is why if you always dreamed about a tiny tattoo but had no worthy idea in mind – we have it covered for you! Use these simple and lovely ideas to inspire from!
Small Stars On The Wrist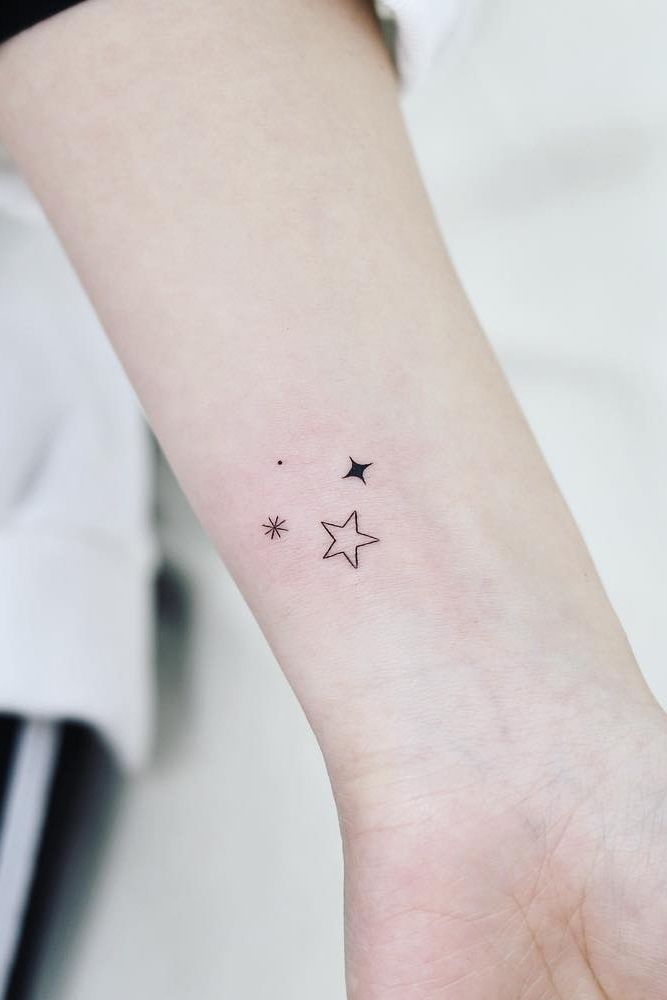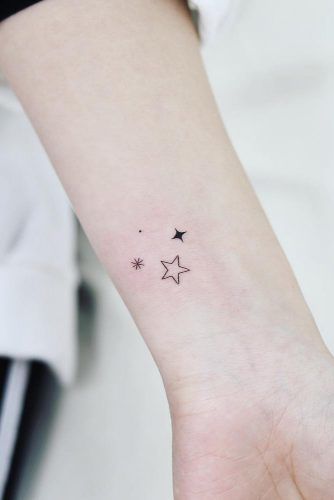 The best thing about small, simple tattoos is that you can choose anything you like to be depicted anywhere you want it. What is more, it is so easy to put some significant meaning into your tiny tattoo. This starry tattoo on the wrist is one of the best proofs to the point. Besides, no one would ever judge you for such beauty!
Source: tattooist_dal via Instagram
Outline Heart Tattoo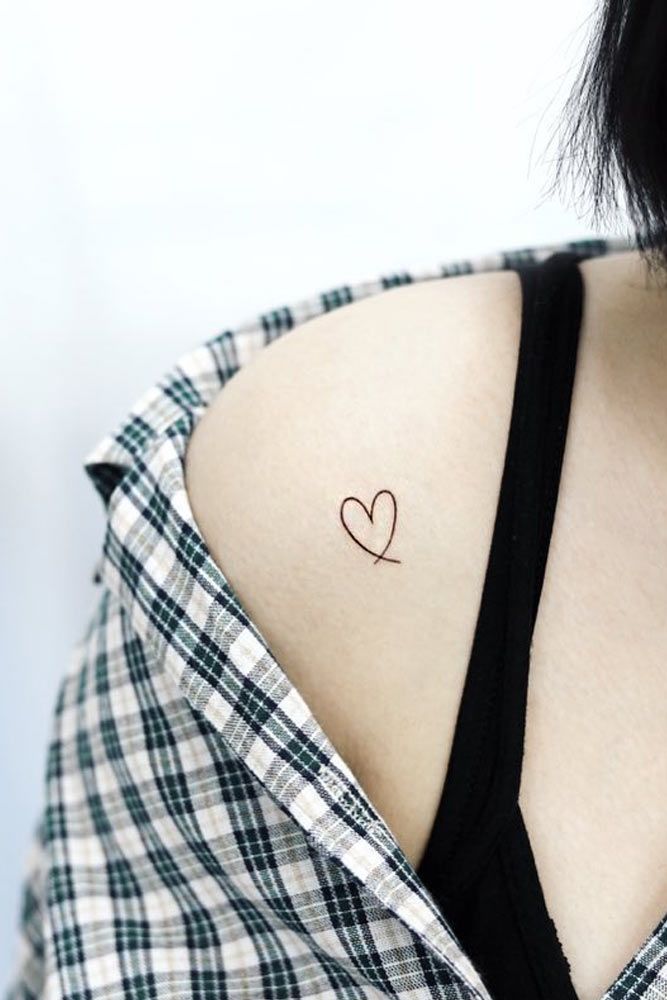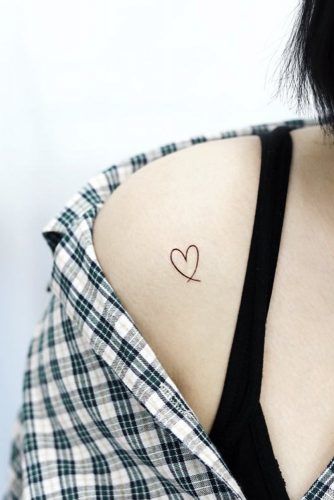 There are so many cool simple tattoos that it is difficult to list them all. However, if you are looking for an idea to express your love and devotion to someone, then a heart outline may be what you are looking for.
Source: tattooist_dal via Instagram
Simple Cross Tattoo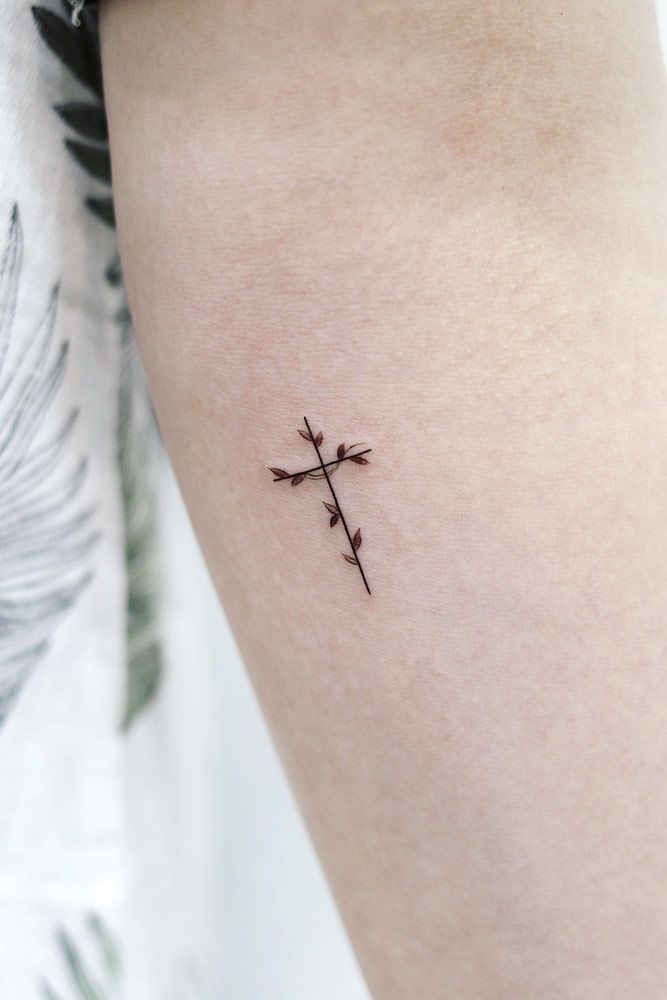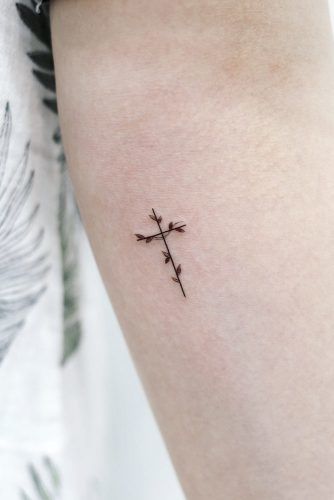 It is hard to believe that tattoos can be highly spiritual and protective too. That is why simple cross tattoos are so popular now. If you are looking for an inked way to express your faith, this minimalistic yet unique cross tattoo may be the one to inspire if not to replicate.
Source: tattooist_dal via Instagram
Lettering On The Wrist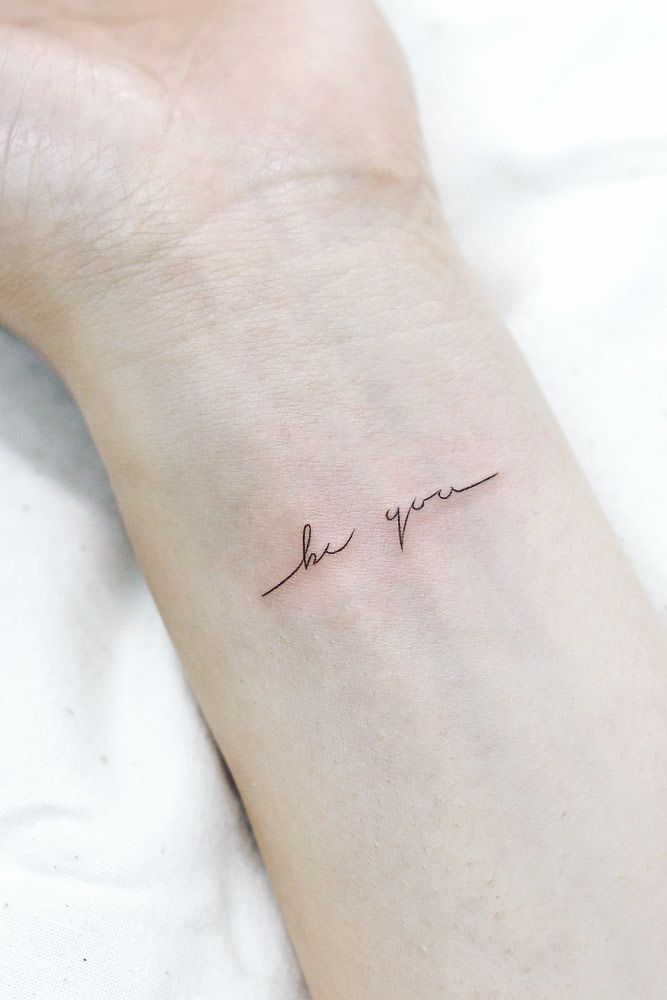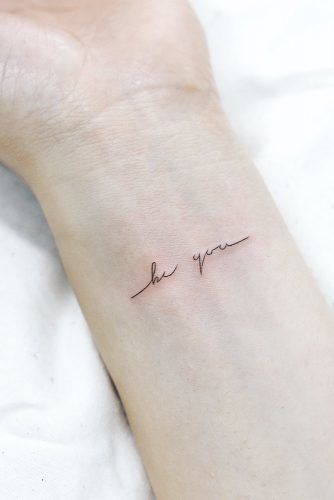 There are many things to say as well as to remember not to mention to remind yourself. It is easier than easy to get lost at times. That is why it is so essential to have a friendly reminder at hand. This one of simple wrist tattoos with lettering involved is precisely what we have in mind. Be You!
Source: tattooist_dal via Instagram
Small Bird On The Body Side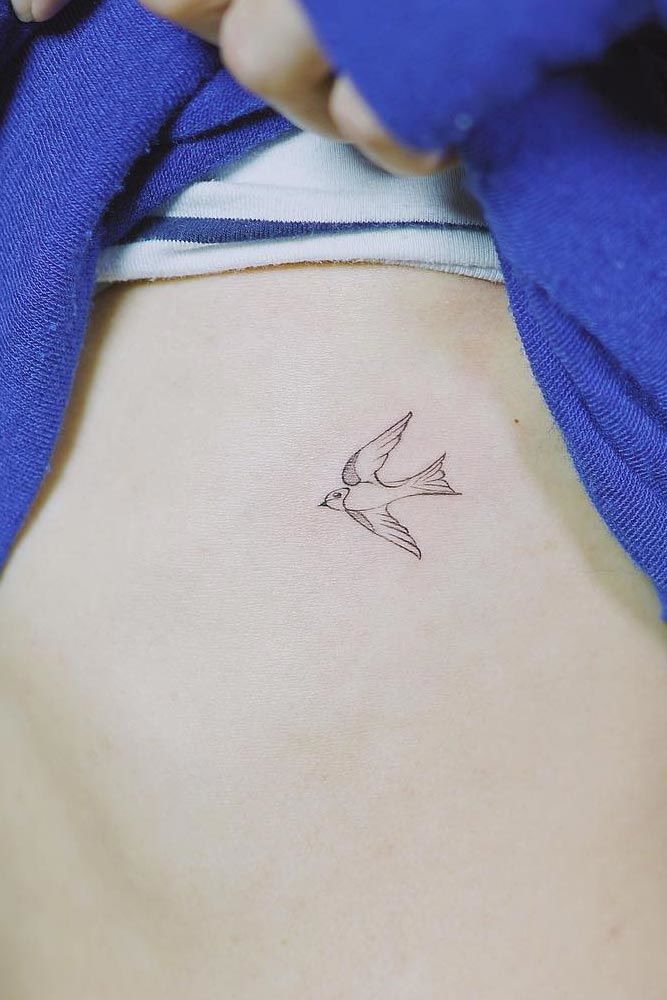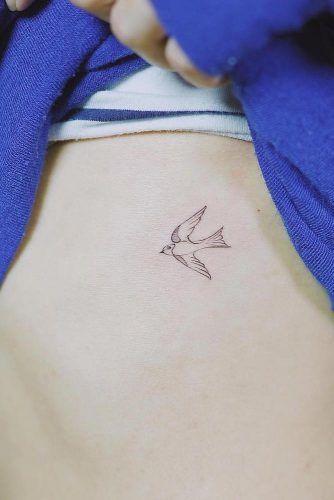 It has been already mentioned that usually, a tattoo is not just a picture or design depicted on your body. It is a separate story with unique representation image to it. We do not know what this swallow bird stands for, but it looks mesmerizing and cool.
Source: nandotattooer via Instagram
Moon Tattoo On The Back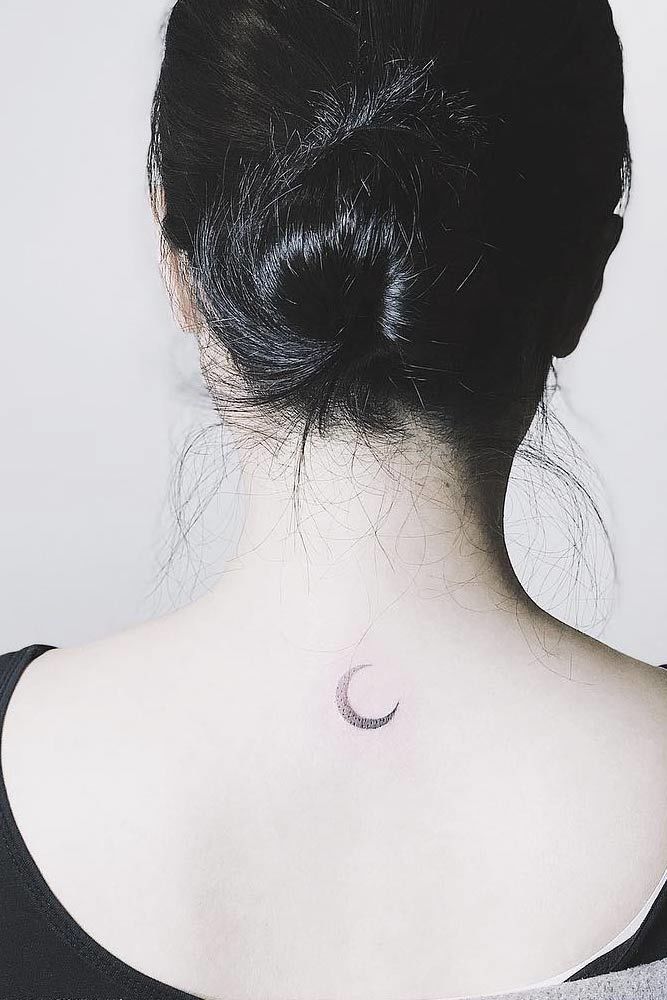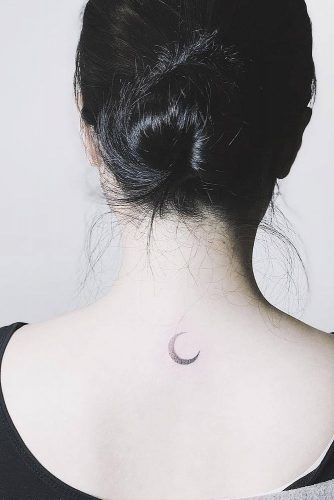 There are many things that the image of the moon represents. The fact is that most researches state that the moon is a feminine sign that depicts the flow of time in the cycle. Many consider it to be the symbol of immortality. No matter which meaning you choose, such a tattoo is clearly a piece of art!
Source: nandotattooer via Instagram
Simple Outline Cat Tattoo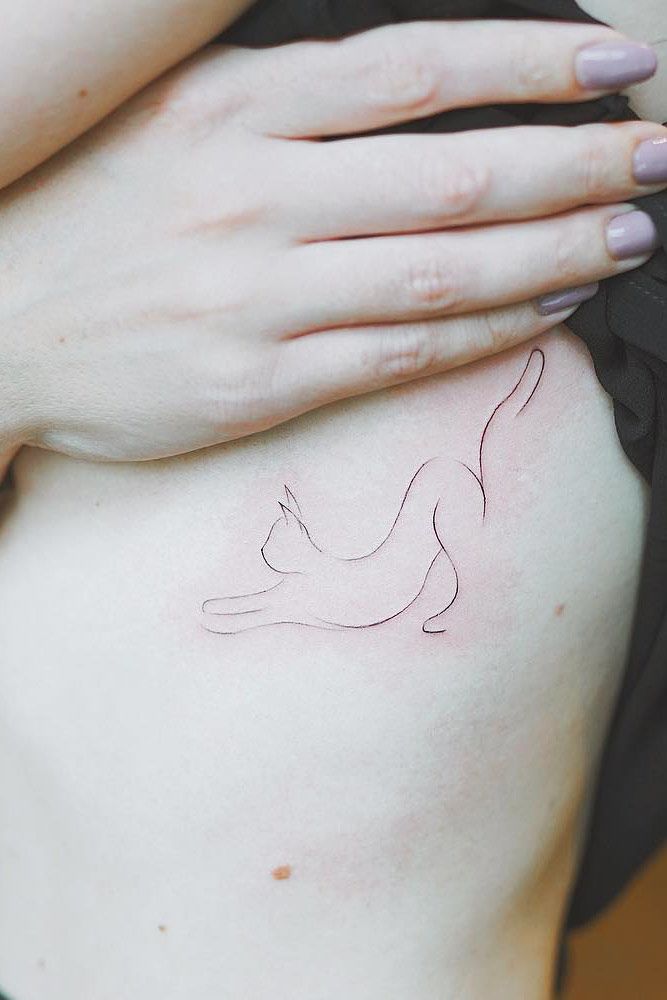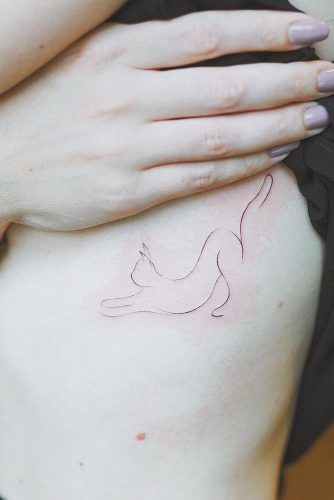 There is no end to cat adoration among ladies. That is why cats are so often used as inspiration for simple line tattoos. Truth be told, just a couple of lines form such an adorable tattoo that it is hard to take the eyes off!
Source: nandotattooer via Instagram
Small Horoscope Sign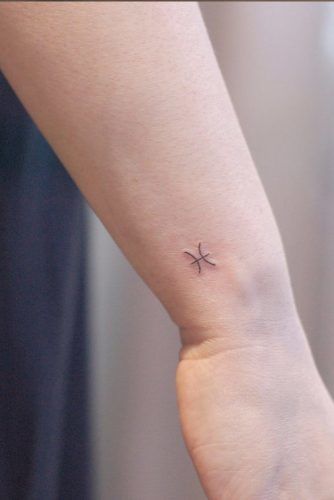 The fact is that when it comes to first-time small tattoos – many people choose to depict their horoscope sign. There is nothing weird about it since your horoscope sign is that one thing that defines you best.
Source: wittybutton_tattoo via Instagram
Positive Smile On Finger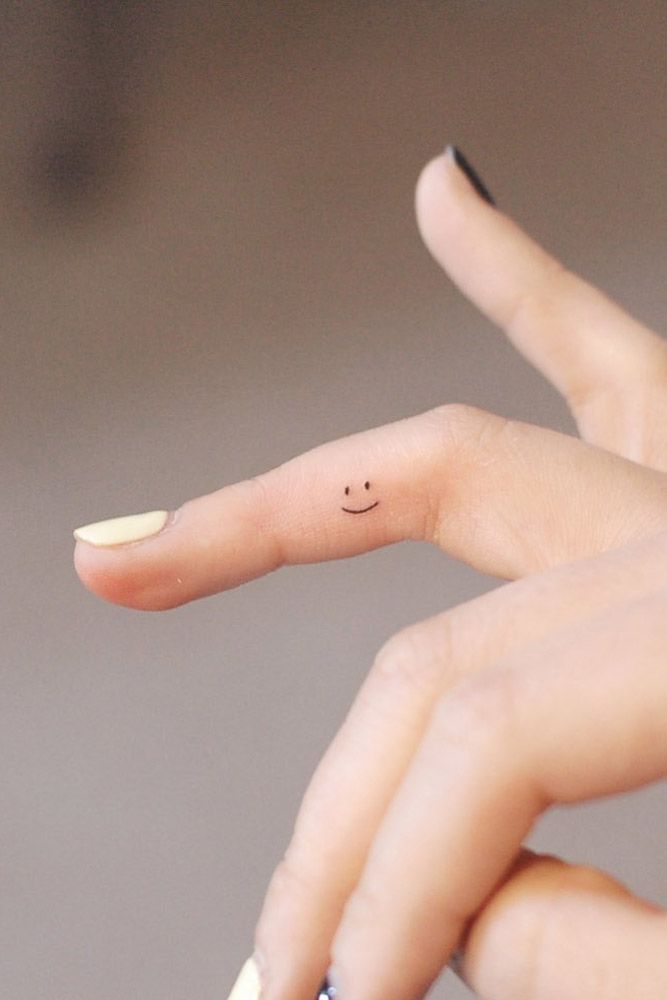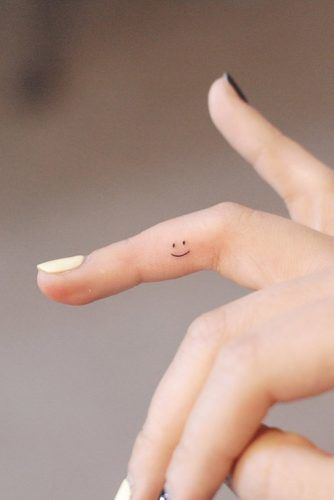 While some people choose motivational lettering tattoos, others choose abstract ones. For instance, this smiley tattoo is one of those simple finger tattoos that will cheer you up, anytime you are feeling down. There is no doubt about it!
Source: wittybutton_tattoo via Instagram
Elegant Bow On Arm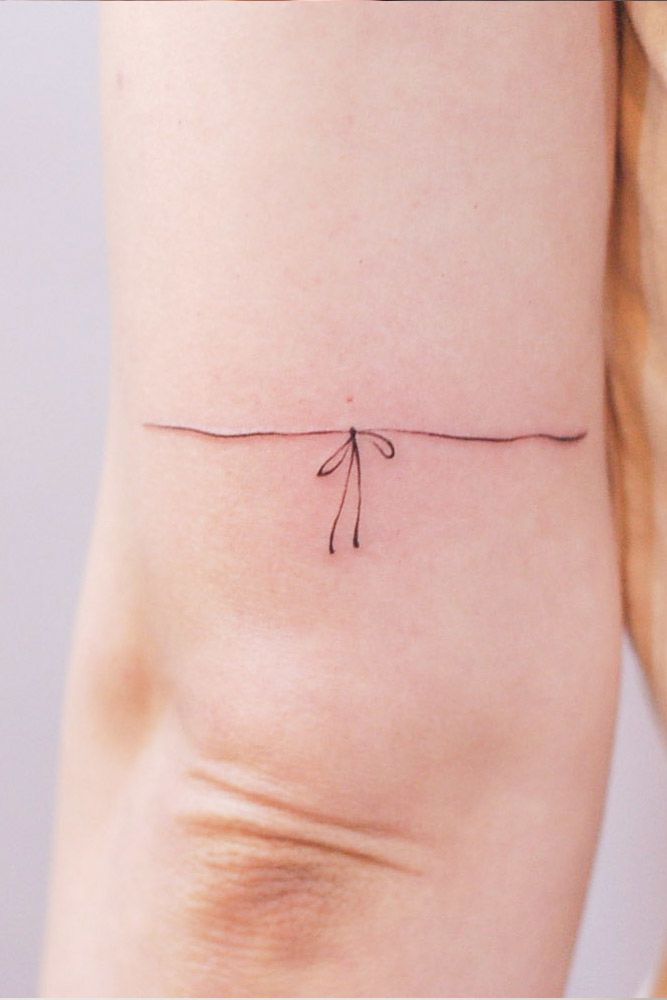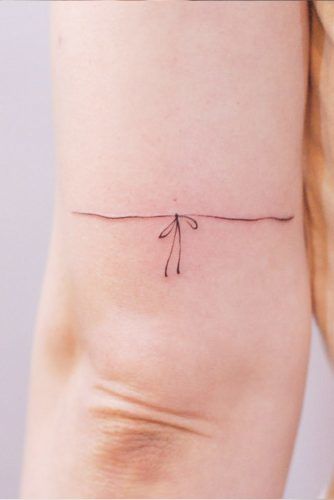 If you are looking for some out of the ordinary but simple tattoos for women – we have something in store for you! The thing is that this abstract bow tattoo above the elbow is surely cute but undoubtedly extraordinary.
Source: wittybutton_tattoo via Instagram
Semicolon Tattoo Design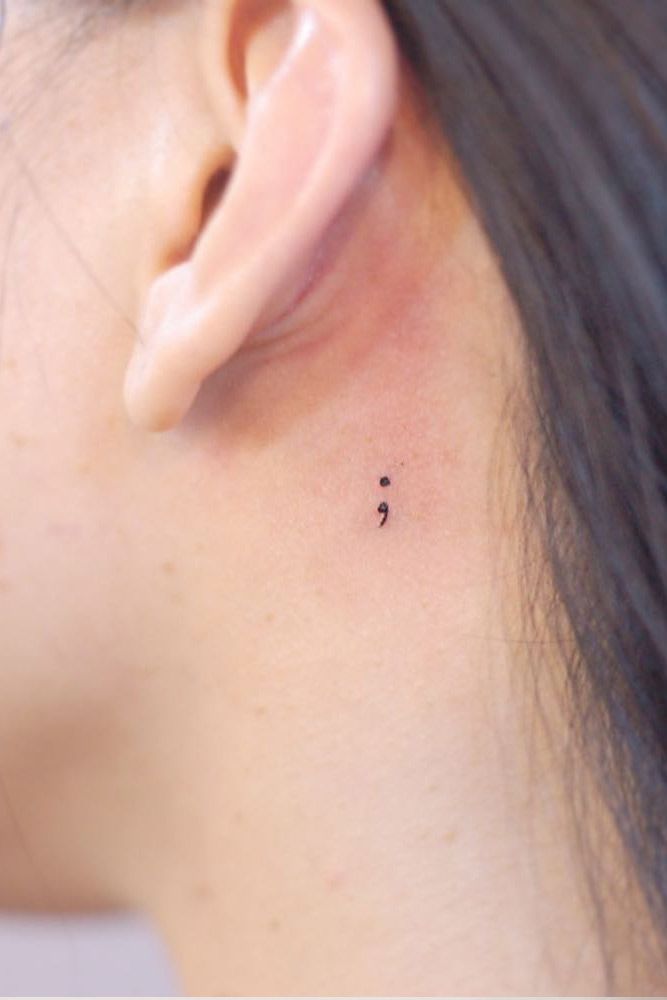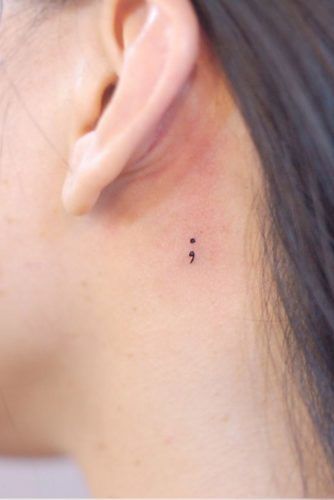 Some small tattoos have tremendous meaning to them. Semicolon tattoo surely belongs to the category since it represents hope and love for those who suffer from mental issues, self-injury, and addictions. That is why you should better think twice before inking a semicolon on yourself; such a powerful tattoo should be treated with respect.
Source: wittybutton_tattoo via Instagram
Small Constellation On Wrist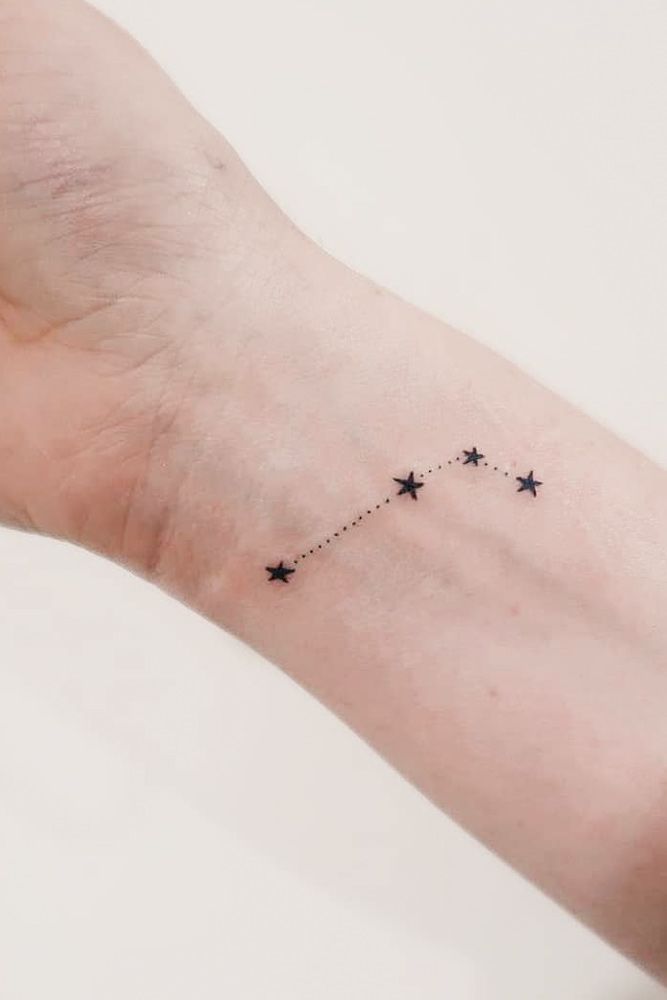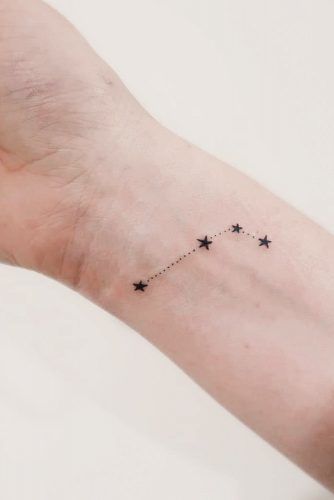 Just like horoscope signs are popular so are constellations. Luckily there are many of them so that yours is one of a kind. Apart from the uniqueness, a constellation tattoo looks cute and gorgeous.
Source: fine.line.tattoos.melbourne via Instagram
Colorful Rainbow Idea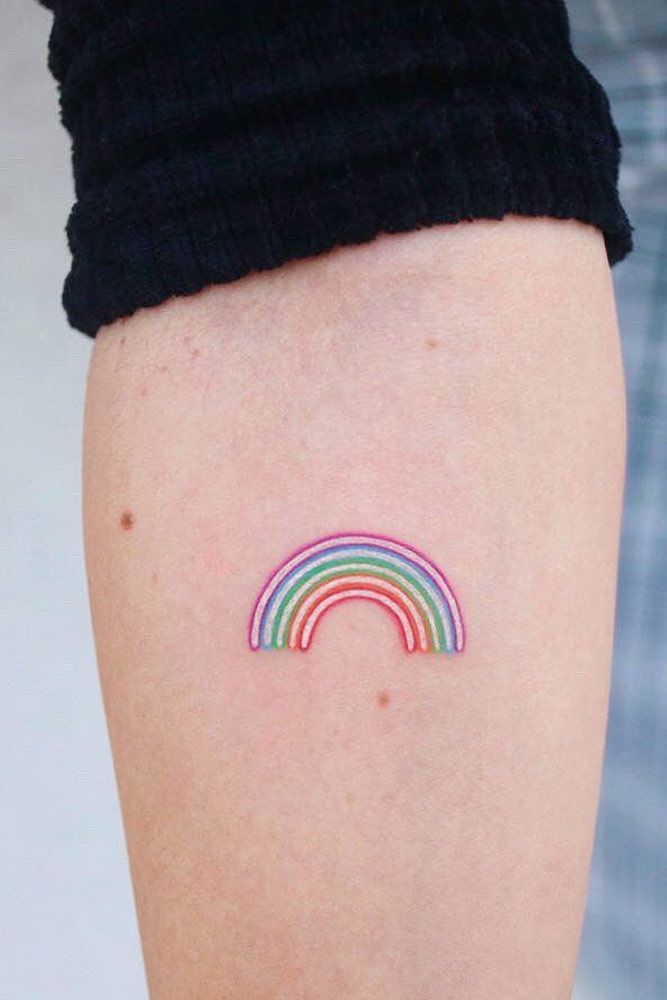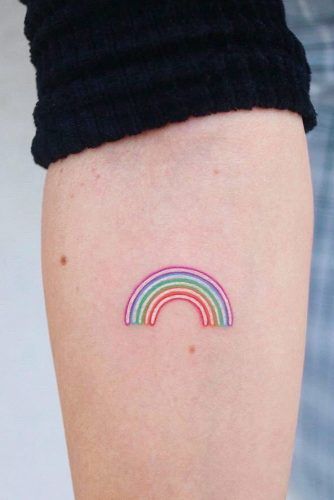 So far we have discussed only black simple tattoos, but that does not mean that you can't add a little bit of color to your tiny inked design. The fact is that there are countless colorful ones that are both simple and tiny. For instance, a little but over the edge colorful rainbow will spice up any look.
Source: studiobysol via Instagram
Tiny Hided Pet Tracks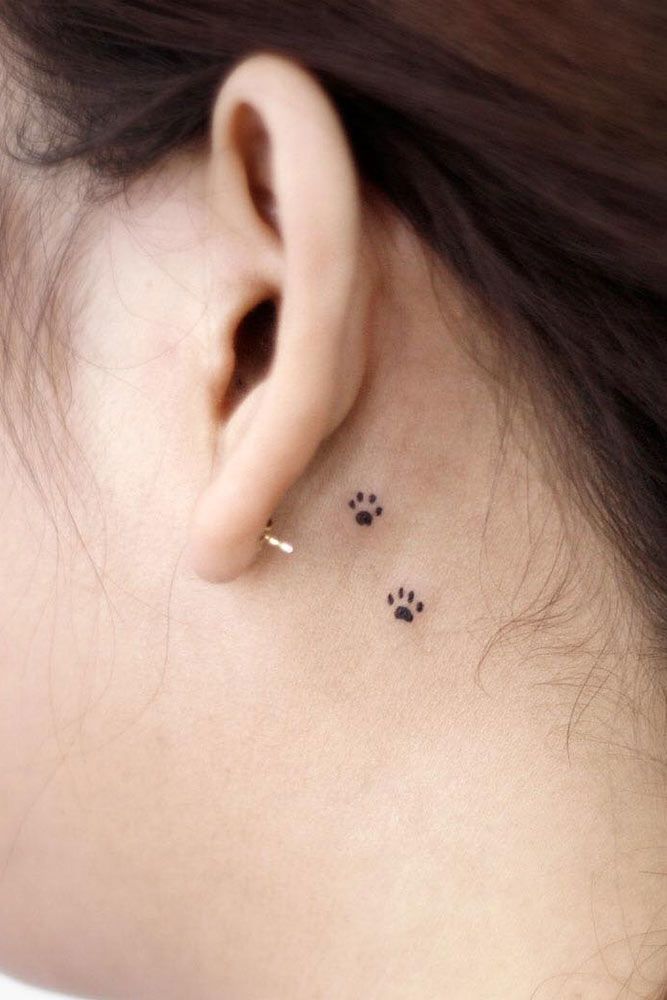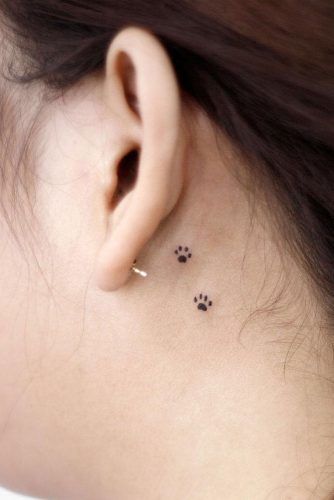 Some pet owners decide to pay tribute to their beloved animals by depicting them on their bodies. If a full portrait of your fav cat is a little too much for you – a pair of cat tracks behind the ear is more than enough.
Source: studiobysol via Instagram
Outline Lotus Flower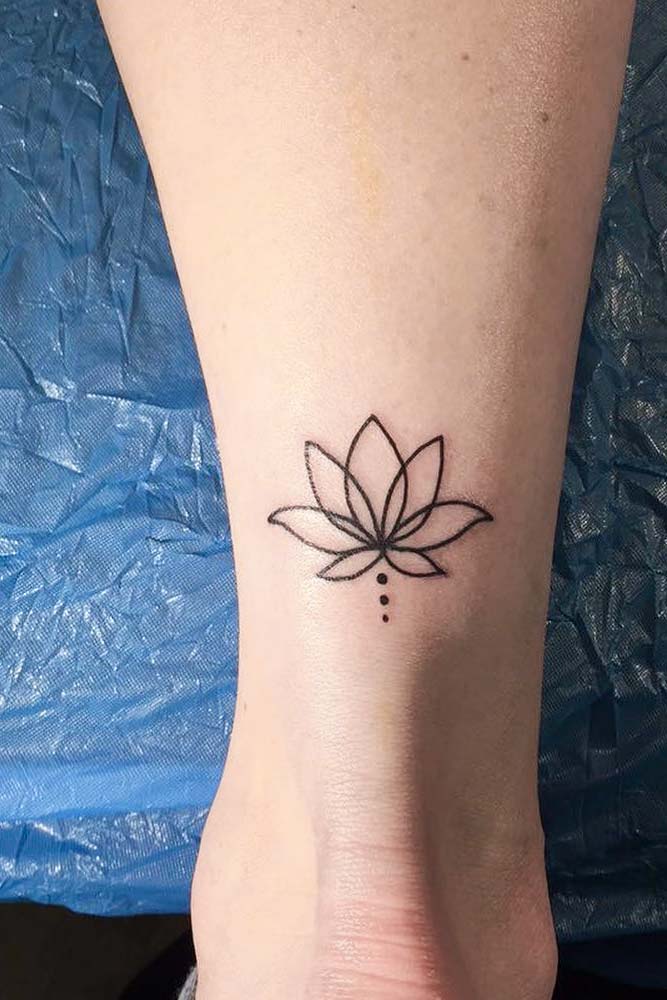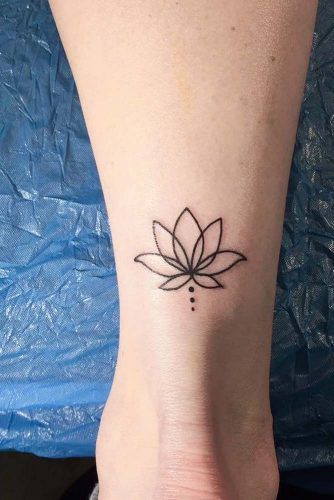 Women love flowers. There is nothing you can do about that but accept the fact. That is why if you are looking for simple flower tattoos – we have an idea stored up our sleeve. An abstract lotus outline is perfectly feminine, gentle, and unique. What do you think?
Source: mfrogum via Instagram
Simple Geometric Tattoo Design With Triangle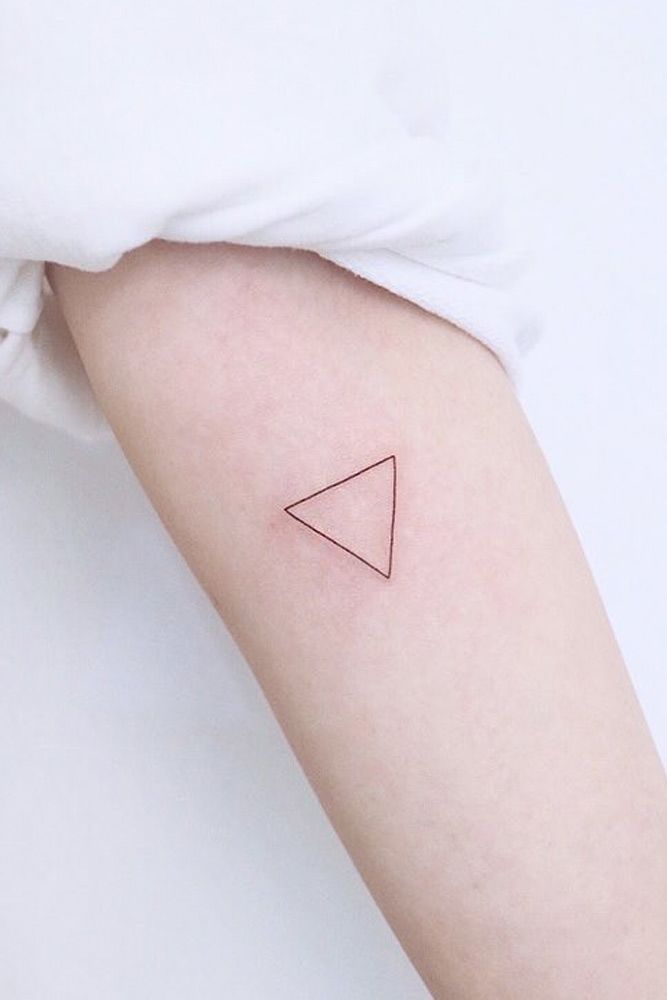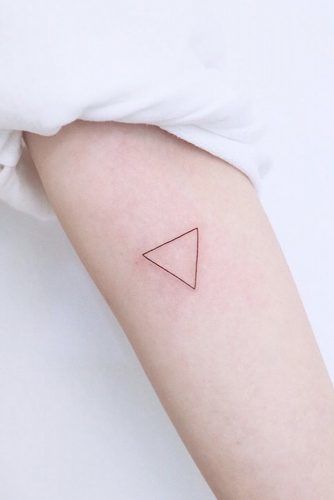 Geometric patterns are all over the fashion world, no matter which sphere you take. Of course, the sphere of tattoo art is not an exception. That is why so many people opt for simple geometric patterns when it comes to their minimalistic tattoos. Isn't this simple triangle tattoo just adorable?
Source: nemo.tattoo via Instagram
Simple Falling Star Tattoo Idea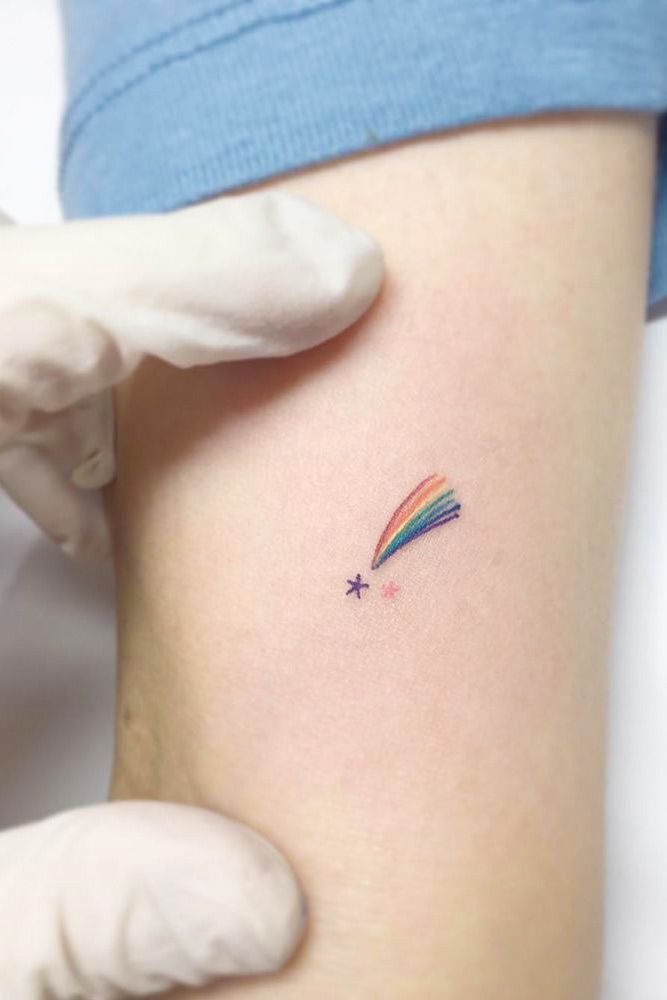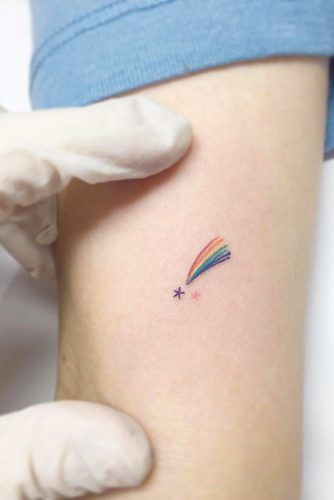 If you think that only a rainbow can be a fitting colorful tattoo when we talk small tattoos – you are mistaken. The thing is that a falling star with a colorful track behind it can be as colorful and bright, not to mention meaningful.
Source: playground_tat2 via Instagram
Small Unicorn Tattoo Idea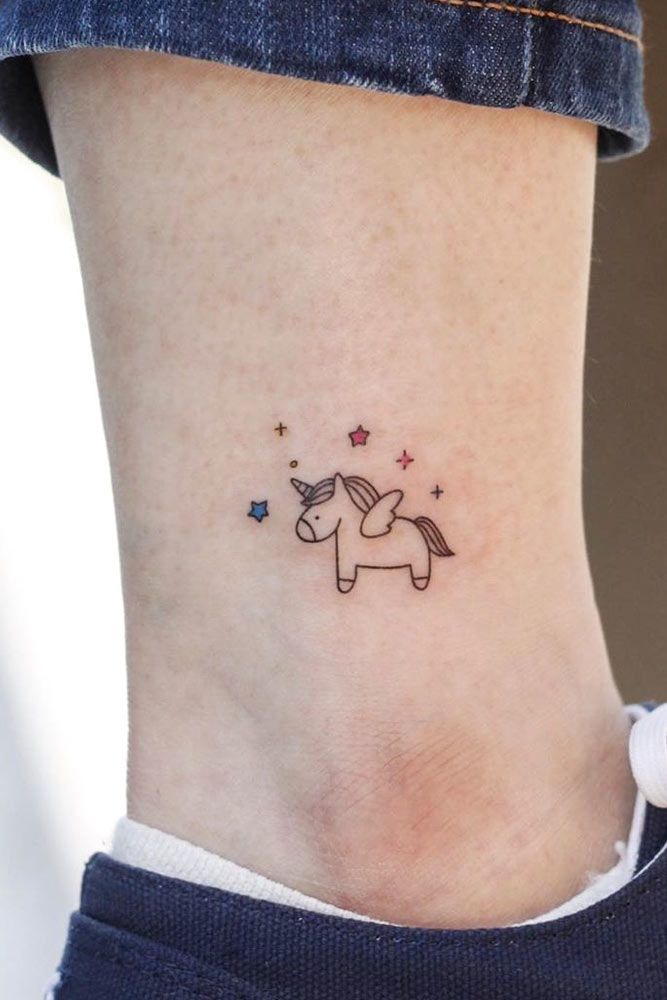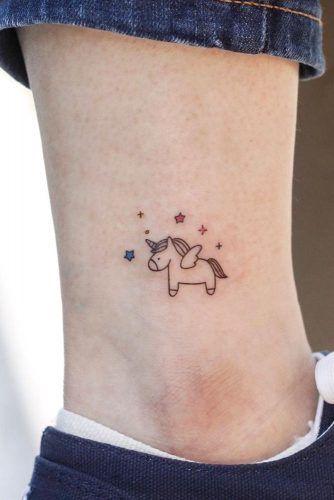 Life is no fairy tale; we all know that. However, no one said that you couldn't add a little magic to reality, right? Use a cute unicorn tattoo as your way to escape the reality at least sometimes!
Source: nemo.tattoo via Instagram
You will be surprised when you learn how many trendy and cute simple tattoos there are! We have gathered only the best of them in one place. Choose your idea and breathe life into it!