By:

Glaminati Media

| Updated:

05/03/2019
Pink Hair – Fresh Looks For Trendy And Brave Ladies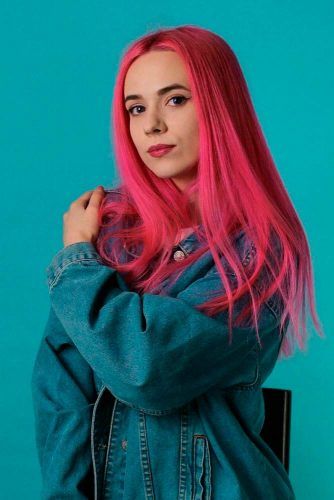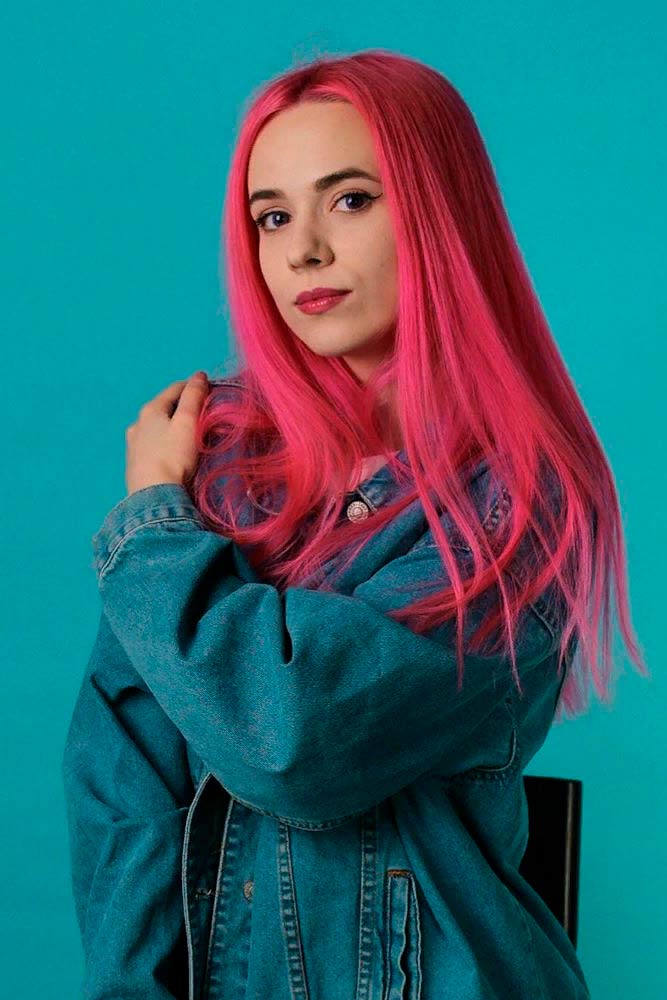 With the overwhelming popularity of the hot pink hair, the great variety of color choices is growing more and more each day. As you know, there are plenty of different shades of pink, which, consequently, give life to countless coloring options for ladies seeking bright changes. Therefore, besides an all-over coloring, you are free to experiment with soft pastel accents added over your blonde or brunette base, as well as go big and turn your mane into distinctive pink ombre with blue roots. Or, if you're afraid of big commitments, you can opt for delicate partial highlights hiding under your natural color. Bottom line? There' no way you won't find the perfect pink idea for you. And the ideas you're going to see below are proofs!
Source: your_dead_eyes via Instagram

Pastel Pink Hair
Unlike most color variations, pastel pink hair gives a head-turning finish while not going too drastic and intense. In other words, such ideas can make even the most unusual ideas appear pretty soft and effortless, thus making them appropriate not only for casual looks.
Source: butterflyloftsalon via Instagram

Bubblegum Pink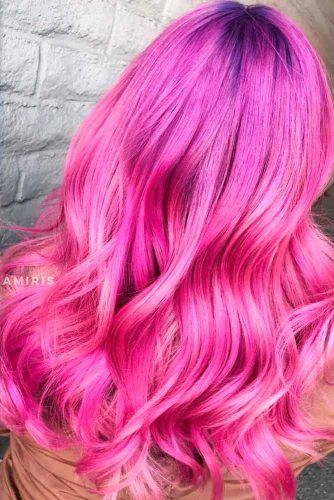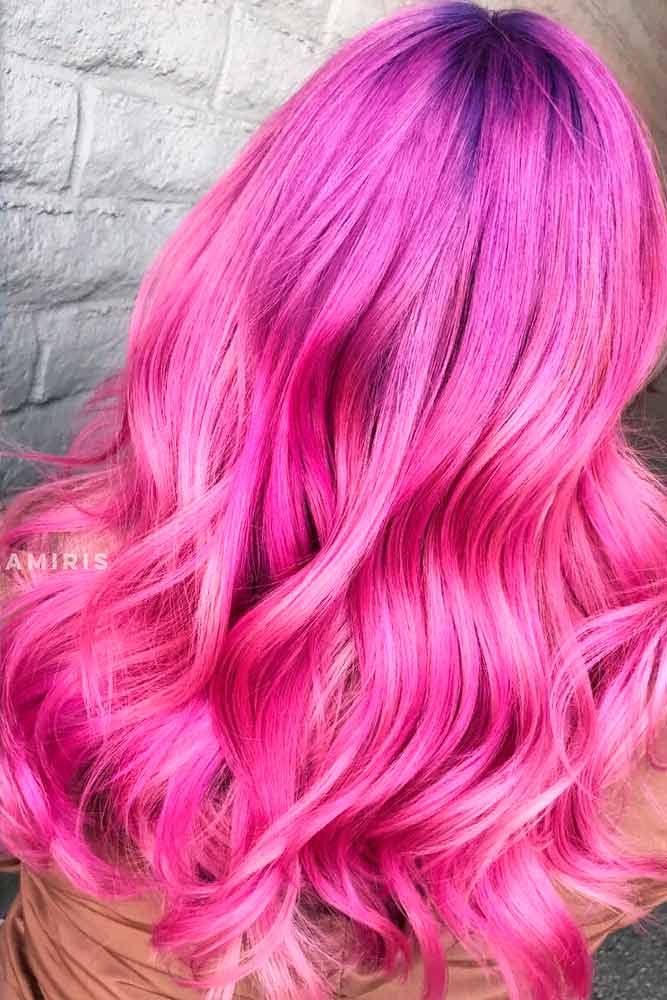 How about a mix of pink and purple hair that is as sweet and tasty as the good old bubblegum? Of course, it has nothing to do with the previous idea: it's meant to make heads turn. By the way, the color looks extremely dynamic due to the hint of purple escaping from the roots.
Source: glamiris via Instagram

Pink Hair With Dark Roots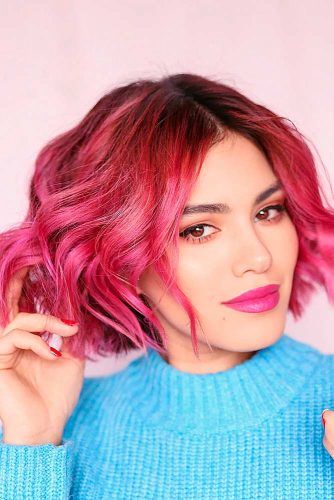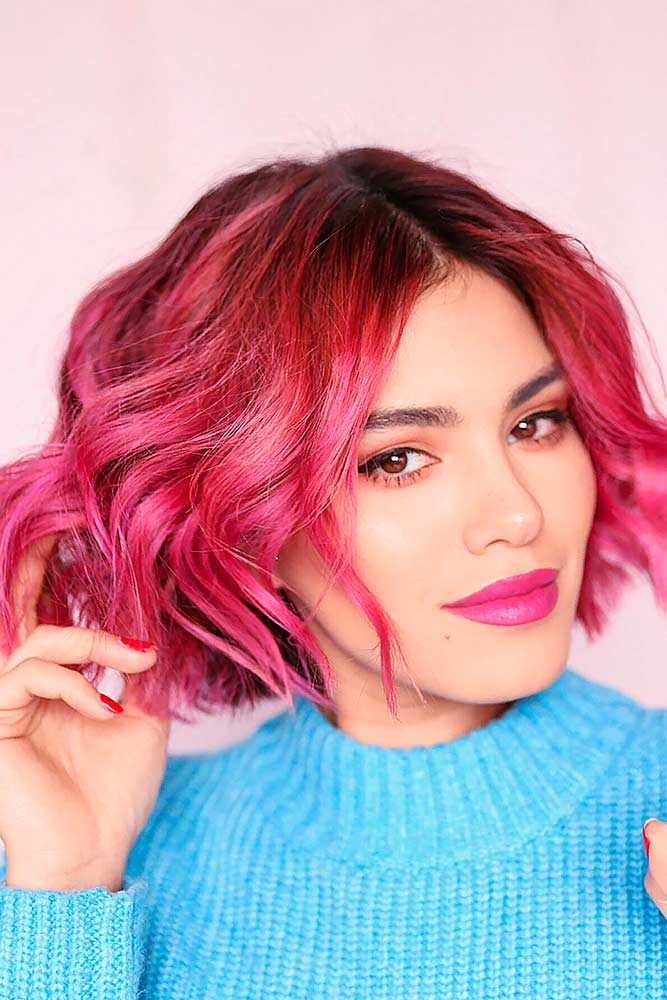 Leaving roots dark is not only a trendy but also a healthy twist. It's no secret that color-treated hair tends to get weaker and dryer, so leaving a trace of your natural base for future color recovery is a wise choice. And, needless to say, the way this bright pink blends with the roots is to die for.
Source: xandervintage via Instagram

Pink Highlights For Brunettes
If you think that pink and brown don't belong together, think again! With the right approach, you can create a stunning color pair with your brunette locks. For example, muted pink highlights that smoothly blend on the mid-shaft will change your image of this color combo once and for all.
Source: butterflyloftsalon via Instagram

Pinky Rainbow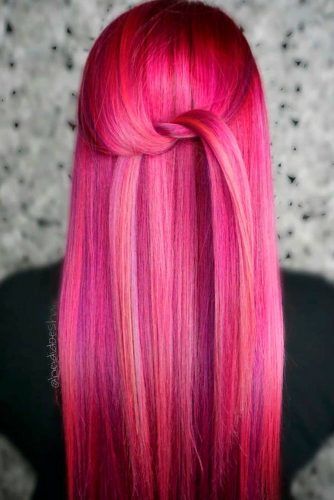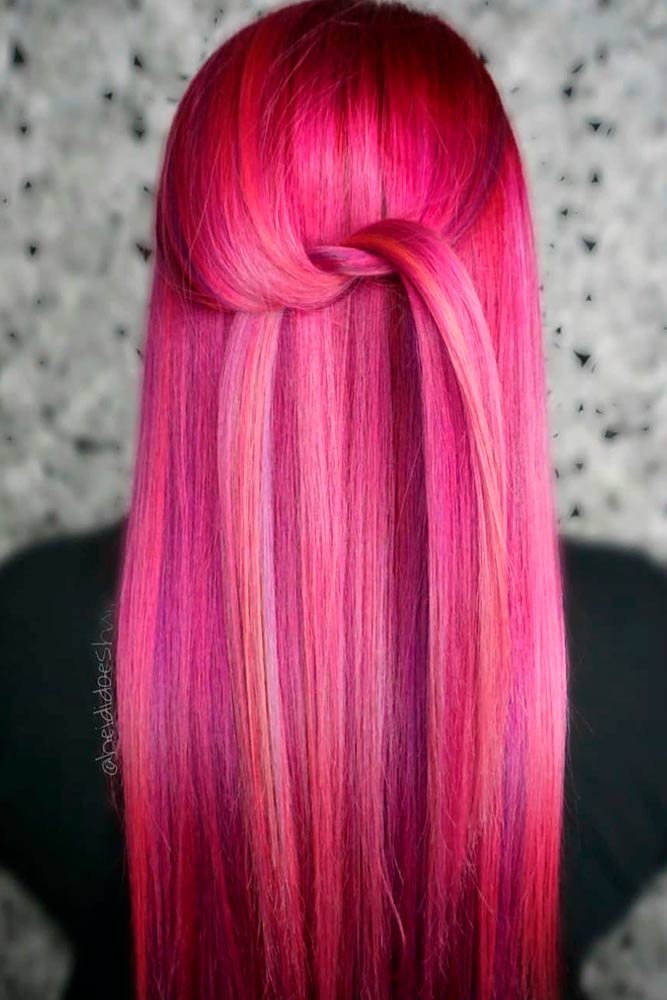 When you look at the world through rose-colored glasses, even rainbow appears in a new, rose light. So how about you to go creative and make up your own rainbow of various pinky hues? Also, some purplish hints won't hurt.
Source: heididoeshair via Instagram

Blonde With Pink Ends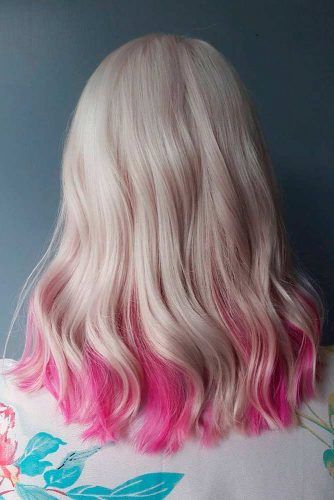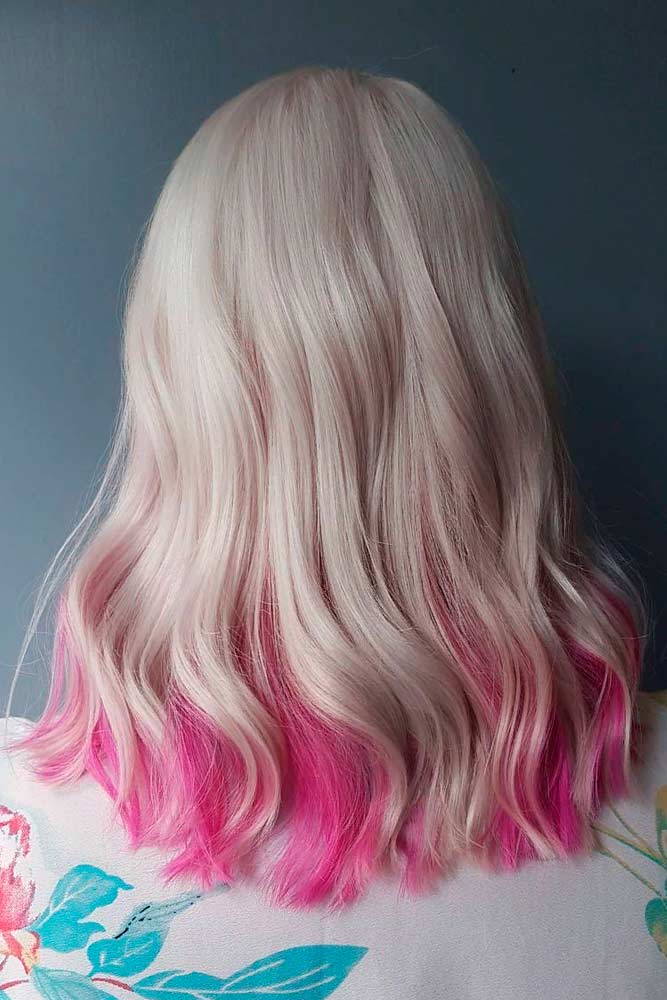 Pink blonde hair is the most pleasant and popular color choice. It just so happens that nothing can't compare to the gentle melt of these two. As for this idea, it's something totally different. Only the lower layer of hair is colored pink, creating a visible yet so fascinating color graduation at the ends.
Source: jaymz.marsters via Instagram