A pink color is a mix of white and red in its essence. Pink is the power and passion of a red color that is softened with some kind of completeness, openness, and purity of a white color. Deeper pinks exhibit more energy and passion, while lighter pinks represent more innocence.
Pink is romantic and feminine. But it's also intimate and affectionate.
How to incorporate pink into your life? Discover elements of your image in pinks and pink décor ideas.
How To Combine Pink Clothes
Source: sassyredlipstick via Instagram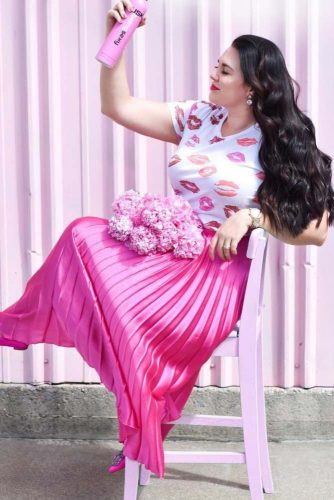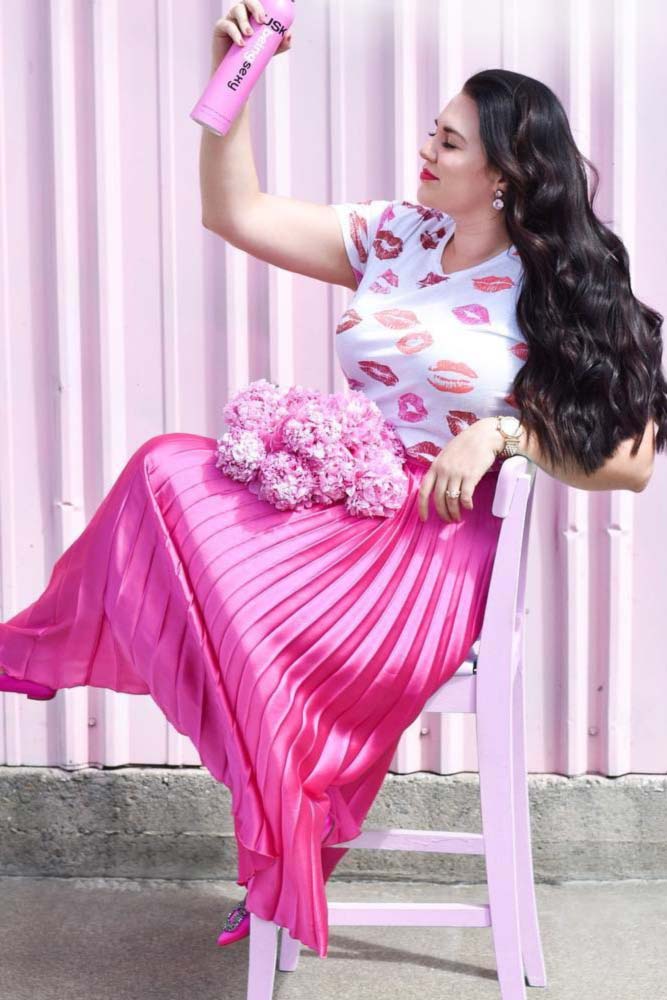 In general, pink clothing can be combined with all classic colors – that would be white, black, red, and grey. But there are also fashionable variations like pink and yellow or pink and green. If it's clothing that you want to wear to work, choose a pink color that is light and subtle. And combine soft pink with beige, white, brown, or black. Then pink will act as an accent, but you will still follow the dress code. And here you can see that it's so glamorous to sport bright pink. Some white on the t-shirt makes it not too much.
Should I Wear All Pink Clothes?
Source: mariipvzz via Instagram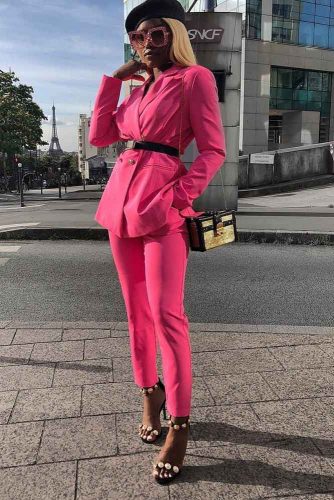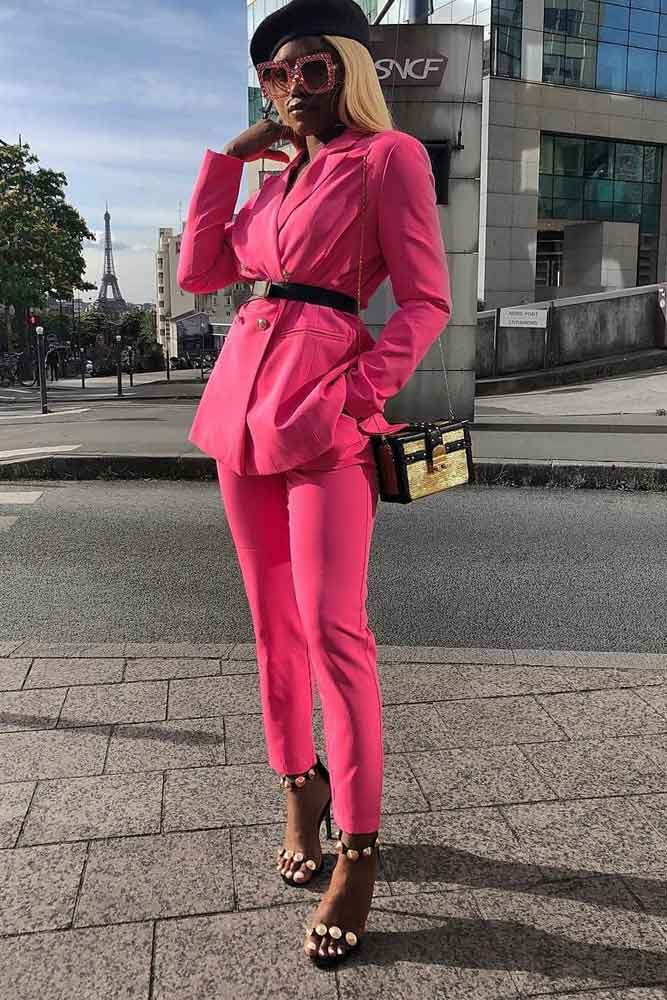 Many women wonder if it's possible to wear all pinks. Well, we would recommend that you add some accents in different colors. Like it's shown here, you can opt for shoes in a different shade and a purse. Of course, it is up to you to decide. Wear all pinks if your heart desires so. But spicing things up would be more fun, in our opinion.
Casual Outfit Idea In A Pink Color
Source: quizclothing via Instagram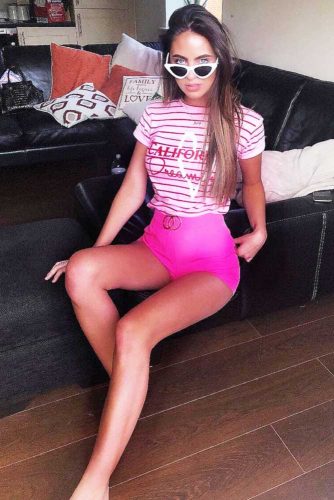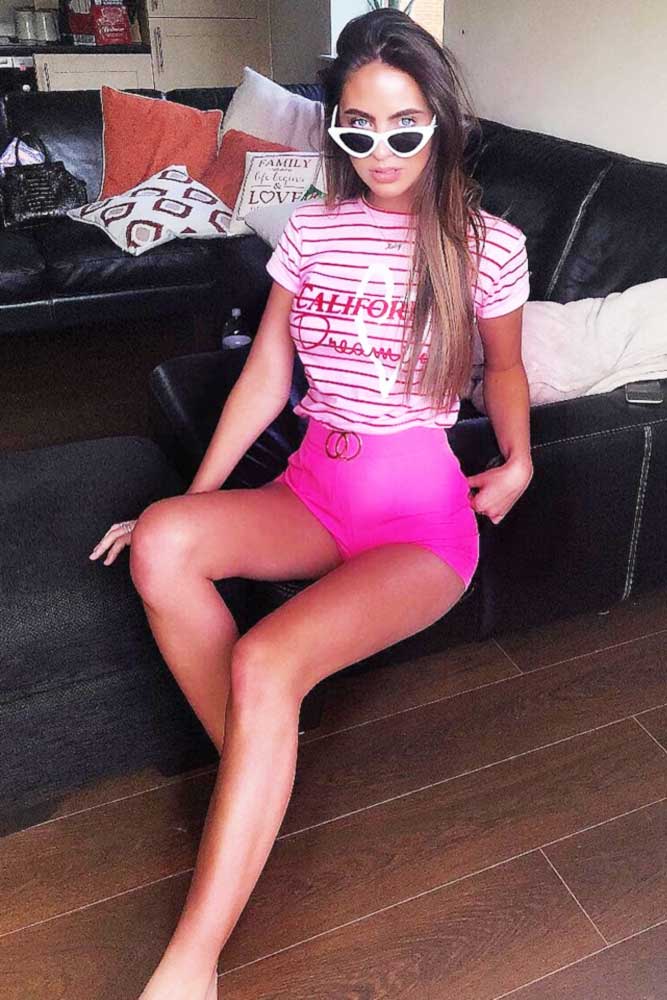 This casual outfit in a pink color is perfect for the summertime because it's so vivid and fun to look at. Put on something like that, and great mood all day long is guaranteed. In this picture, you can notice several accents. The first accent is a white heart depicted on a pink top. And the second accent is white sunglasses. Well, it's hard to disagree and say that this combo isn't stunning. So, remember this rule: pink and white go well perfectly.
How To Use A Pink Color For Interior Design
Source: jadorelexiecouture via Instagram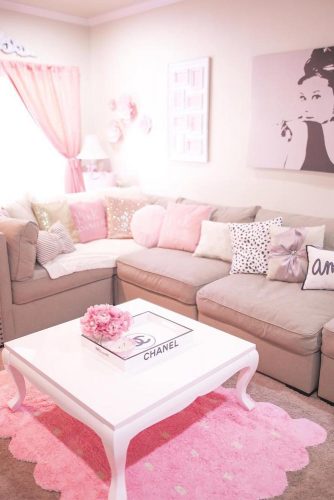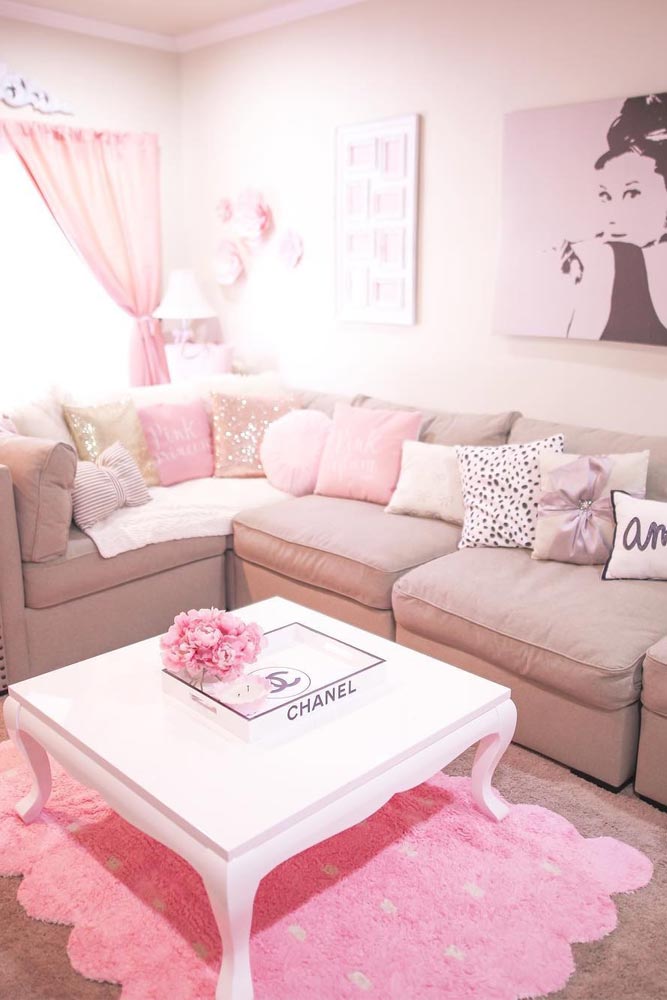 Would you like to incorporate some pink hues into your interior design but first you need to consult with the spiritual meaning of colors manual? We will save you some time now by telling that pink is not a shade to avoid if you are concerned about all that spiritual stuff. Which is, by the way, not some kind of nonsense. It's important to know that pink shades calm a person's emotional energy and relieve such feelings as neglect, aggression, and anger. And if you are a person who is more concerned about facts, there are multiple studies that show just the same.
So, a room like in this pic is definitely to go for. It's not only glammed up but also good for your spiritual health.
Pink Color Accent For Bedroom Design
Source: gypsytan via Instagram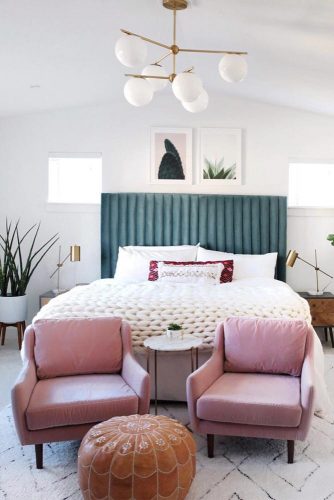 If you don't wish to go all over the board with pinks and 'girliness' when creating your interior design, you can always add several pink accents as shown here. These two light pink armchairs fit pretty well in the overall design of the room. Speaking of girliness, why is pink always associated with that? Well, it's because pink represents a child's innocence and sweetness. So, when people see pink, they don't connect it with some adult responsibilities and maturity. That is why pink hues seem so girlie to us.
Hot Pink Color For Living Room Interior
Source: lomurph via Instagram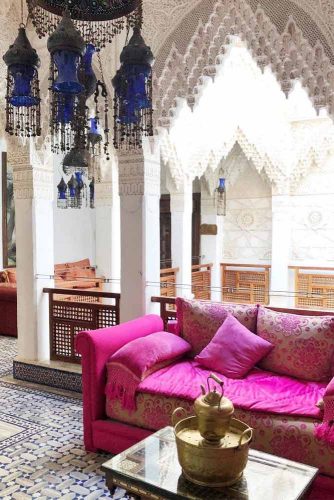 When choosing some décor pieces in a pink color, think how they are supposed to serve. If you want the piece to be an accent in the room, go for a bright pink shade. This sofa in vivid pink looks stunning.
Soft Pink Pumps For The Perfect Look
Source: quizclothing via Instagram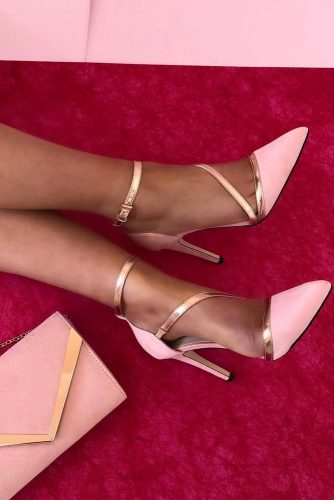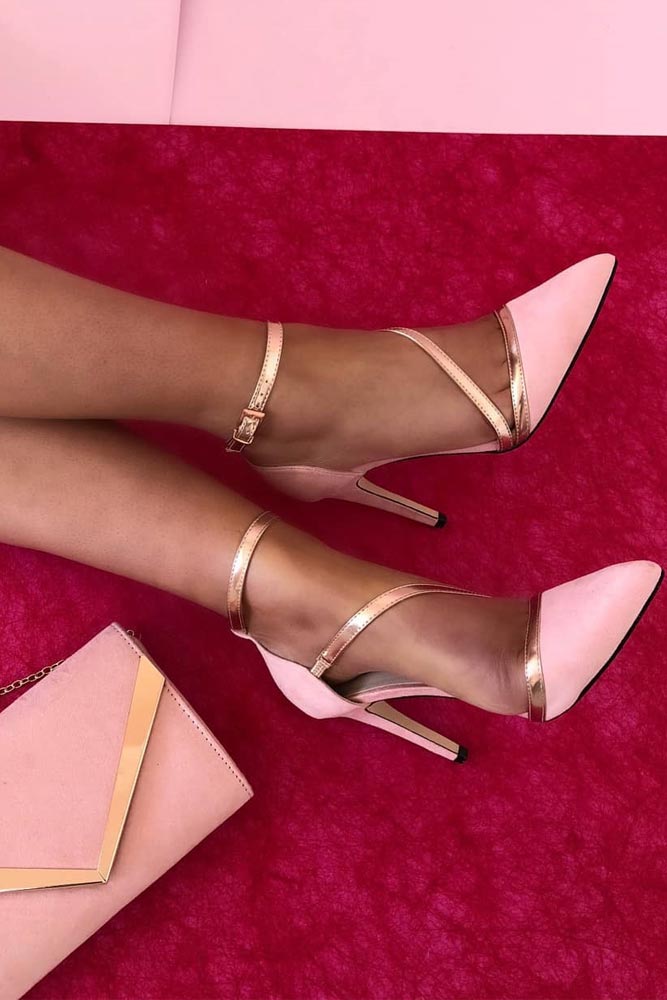 There are so many ways how you can wear pink. For example, go for light pink pumps and pair them with a clutch in light pink with the same undertone. Pumps will elongate your beautiful legs, and the pink hue will emphasize your femininity.
Feminine Pink Shoes
Source: ninashoesbridal via Instagram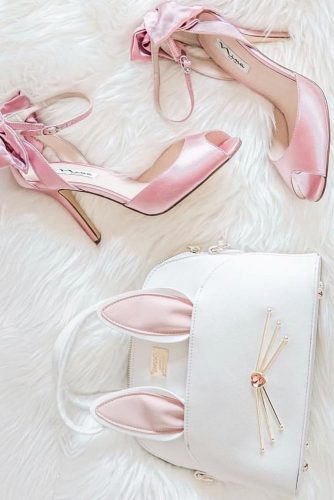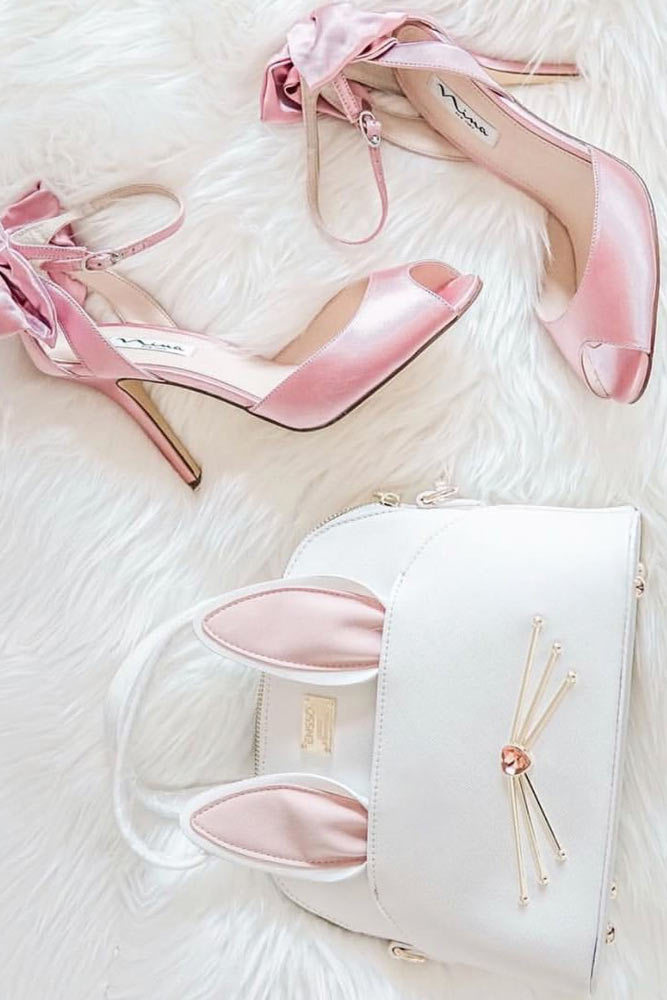 We really love how these light pink color pumps with bows are paired with this super cute white purse with soft pink and gold accents. How do you think, will a combo like that complement your image?
Hot Pink Heels
Source: gheely via Instagram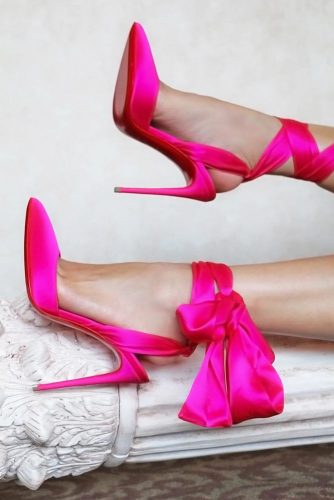 Put on heels in a hot pink color like in this picture, and all eyes will be on you wherever you go. And this pair of shoes appears absolutely fabulous, in our opinion.
Pink Ombre Hairstyle
Source: bescene via Instagram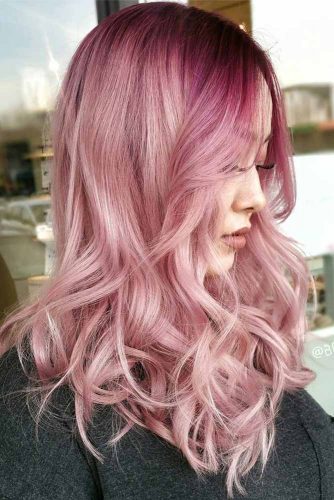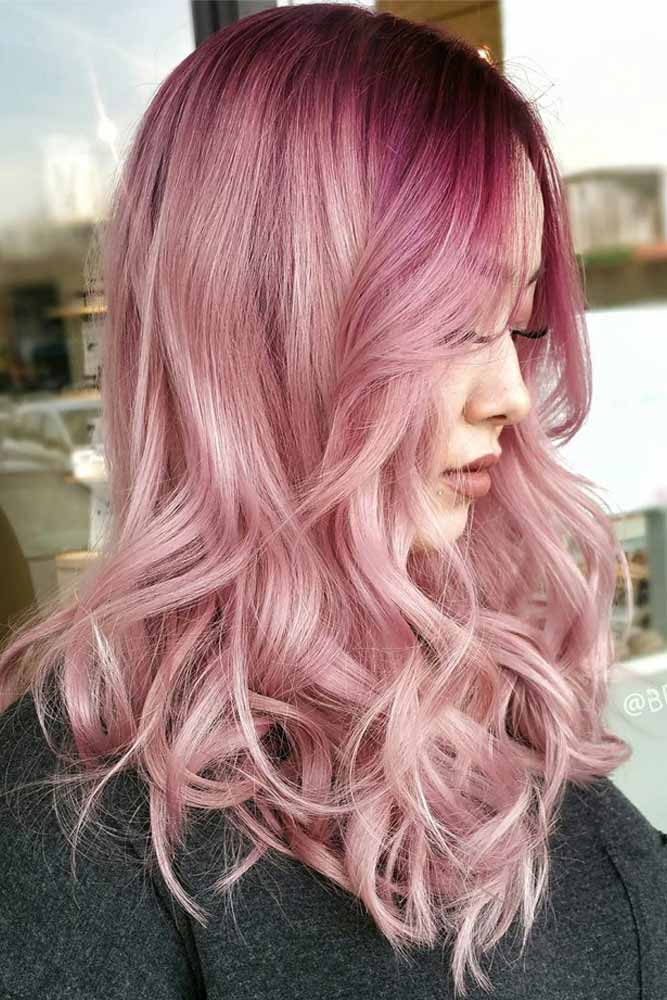 Today there are many women who choose a pink shade for their hair. And it is not surprising why this trend is so popular. Just look at this pink ombre in this picture. Isn't it amazing?
Hot Pink Hairstyle
Source: guy_tang via Instagram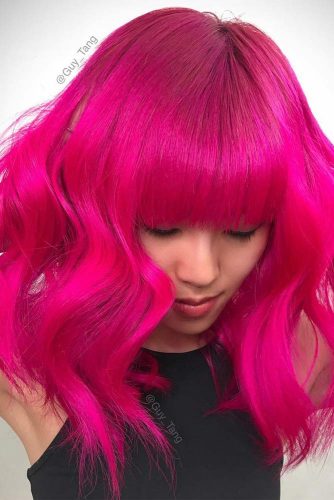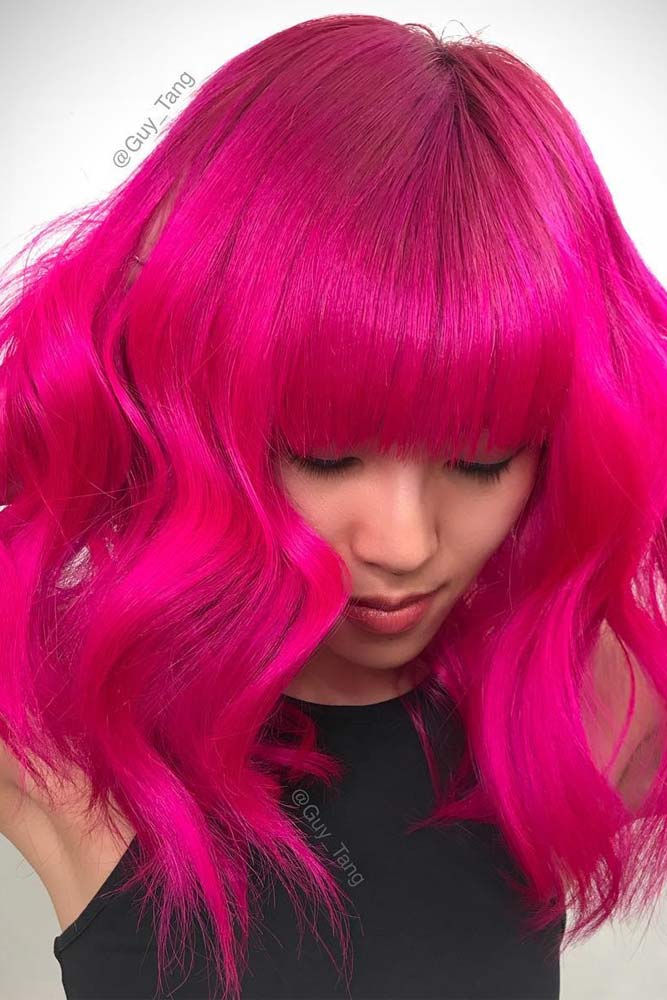 Fuchsia as a hair color is for the most daring babes. But it's also essential to pick a shade that will be true to you. If you are ready to experiment, we can only encourage you.
Pink Nail Design With A Floral Pattern
Source: beauty_nails_asema via Instagram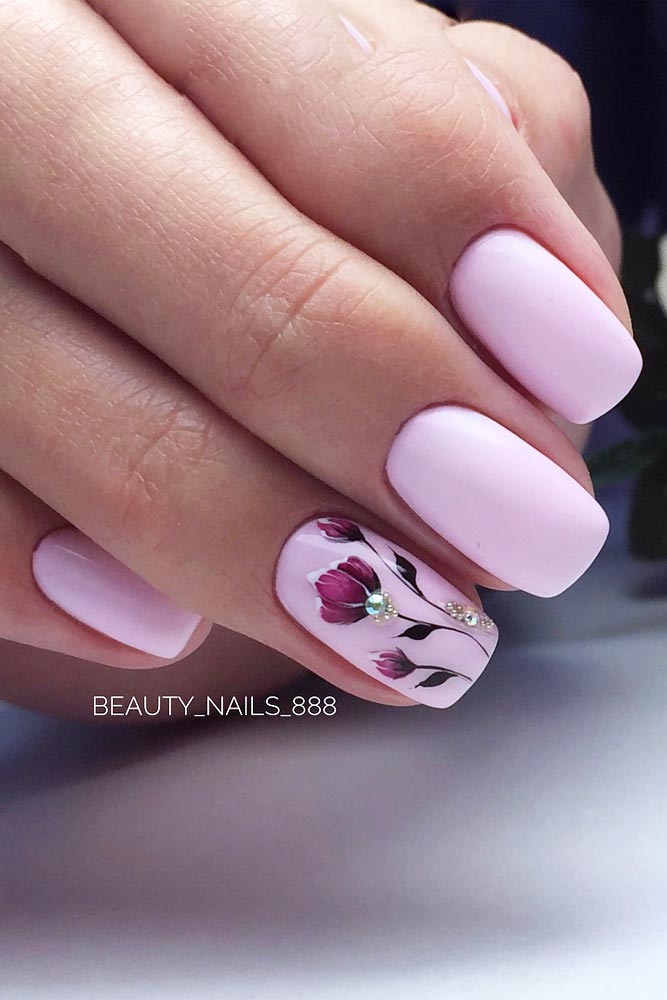 When talking about all things pink for girls, we cannot but mention nail art ideas in pinks. Actually pink nail lacquer is probably something that every babe owns. We think that this pink nail design with a floral accent is really lovely.
Pink Ombre Nail Design
Source: innailart_studio via Instagram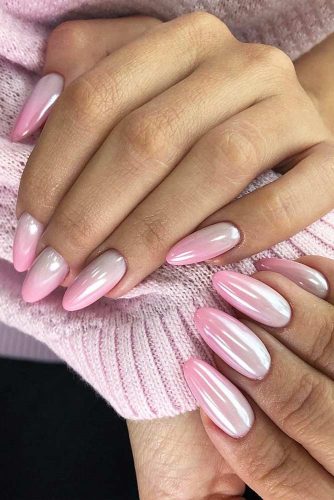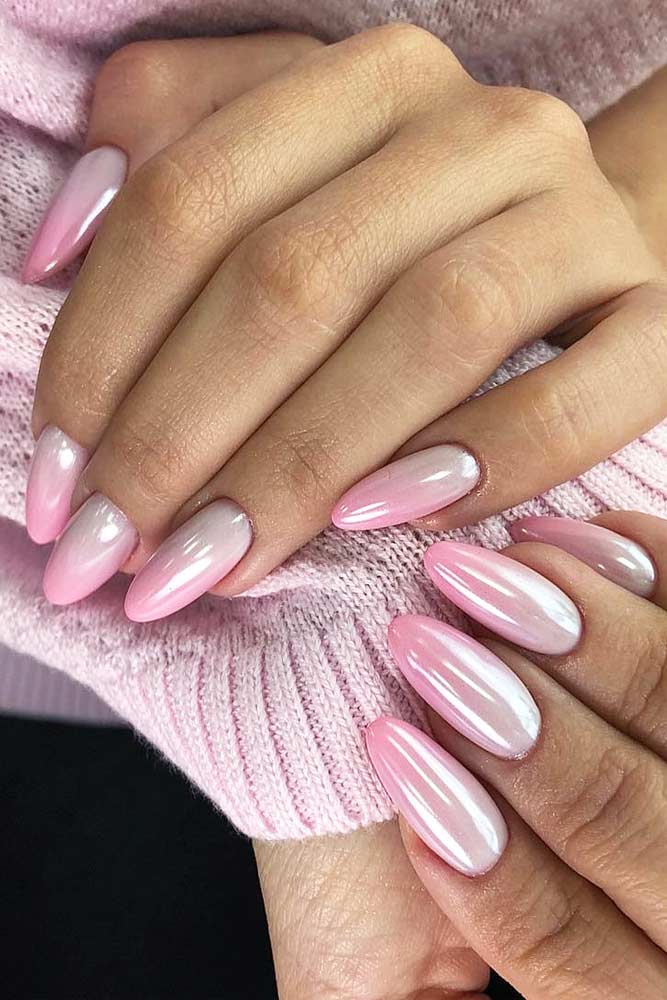 Ombre is all the rage in the fashion world nowadays. And when it's pink ombre, can you think about anything more alluring? Because we can't! It's easy to replicate this nail design.
Matte Pink Nail Design
Source: nail_sunny via Instagram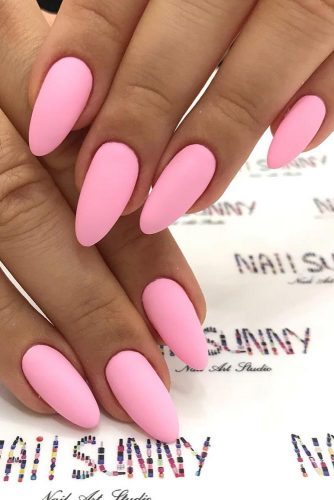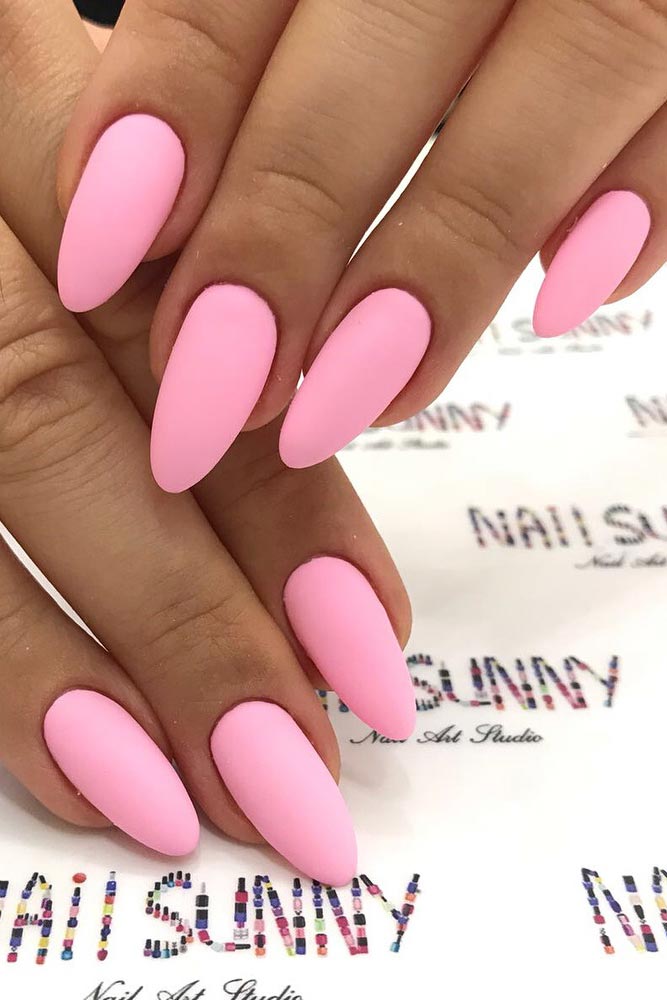 This matte pink acrylic nails design appears quite captivating. If you like matte nail art, it's not necessary to buy many matte shades. Instead, you can just buy mattifying top coat and enjoy matte in all possible colors.
Everyday Makeup Idea In A Pink Color
Source: makeupthang via Instagram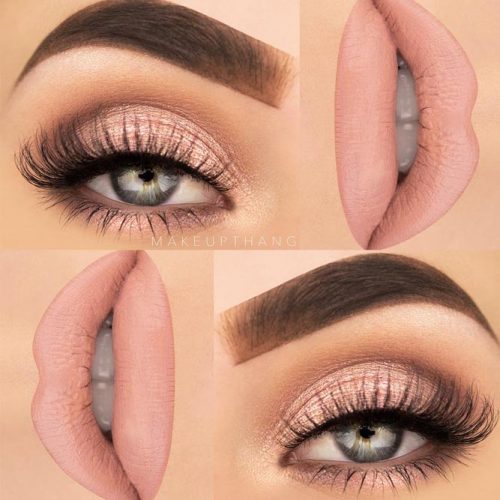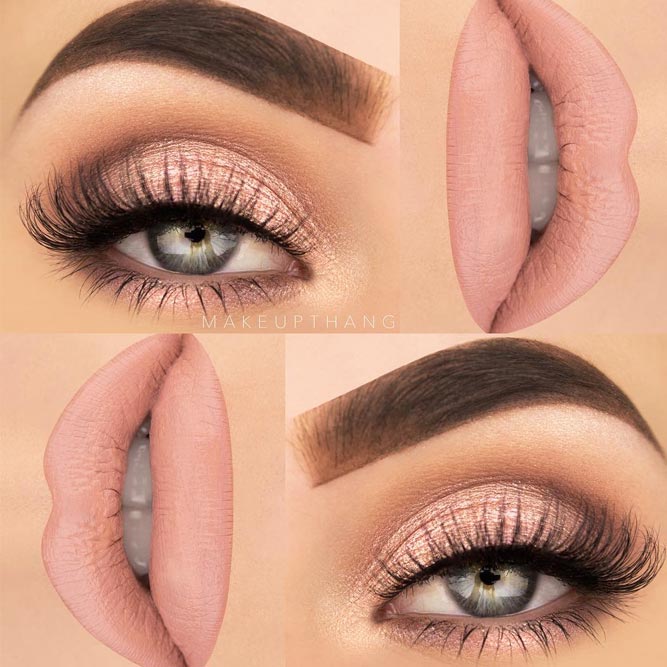 When it comes to makeup in pinks, we can reassure you that there are no limits here. You can go bright, or you can go light like shown here. This makeup will work great for every day.
Pink Smokey Eyes Makeup Idea
Source: pinkperception via Instagram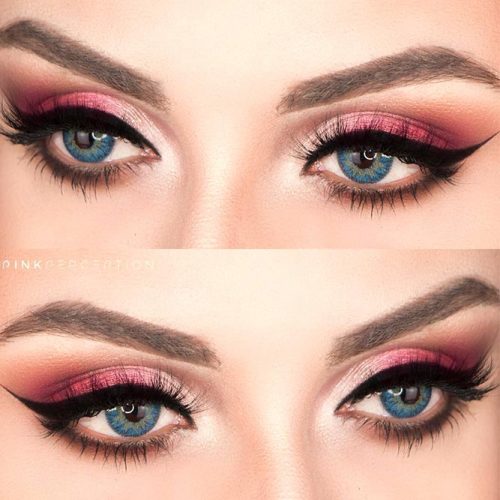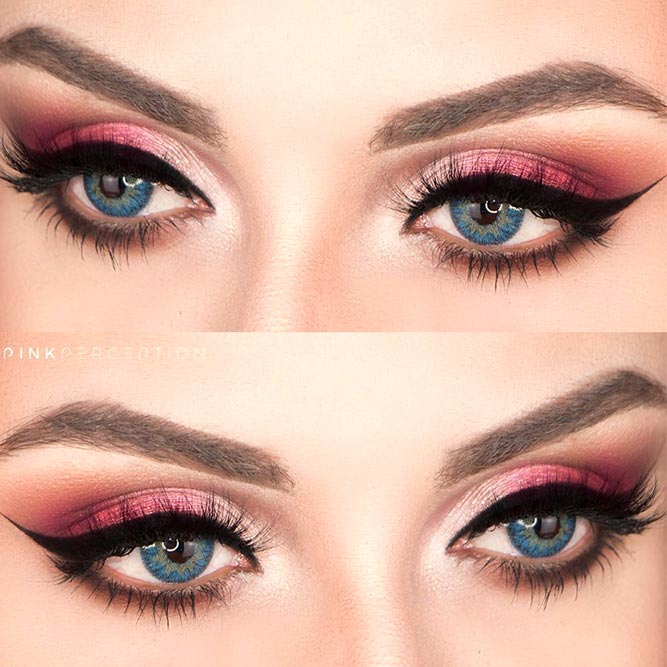 Smokey eye makeup is bright in any colors, but we think that it is especially vibrant in pinks. How do you think? If you have a special occasion ahead, this look might be what you are searching for.
Makeup Idea In A Pink Color With Black Eyeliner
Source: swetlanapetuhova via Instagram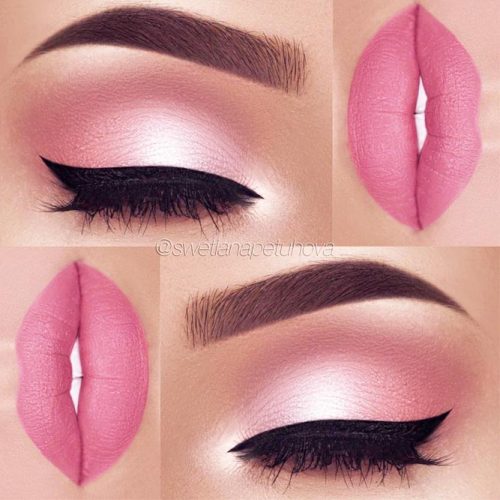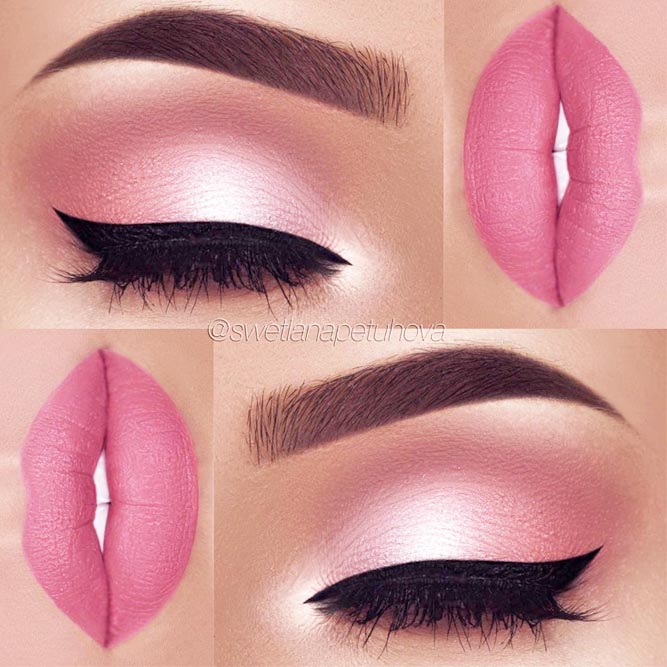 Pink looks so gorgeous when paired with black. With this in mind, why don't you put on pink eyeshadow with black eyeliner? You will look so attractive, believe us!
Travel Accessories In Pink Color
Source: lenasaibel via Instagram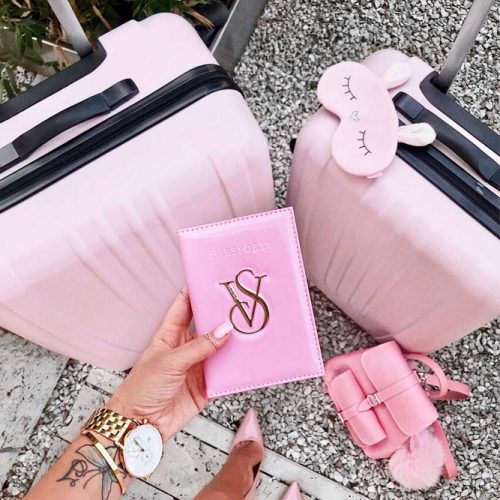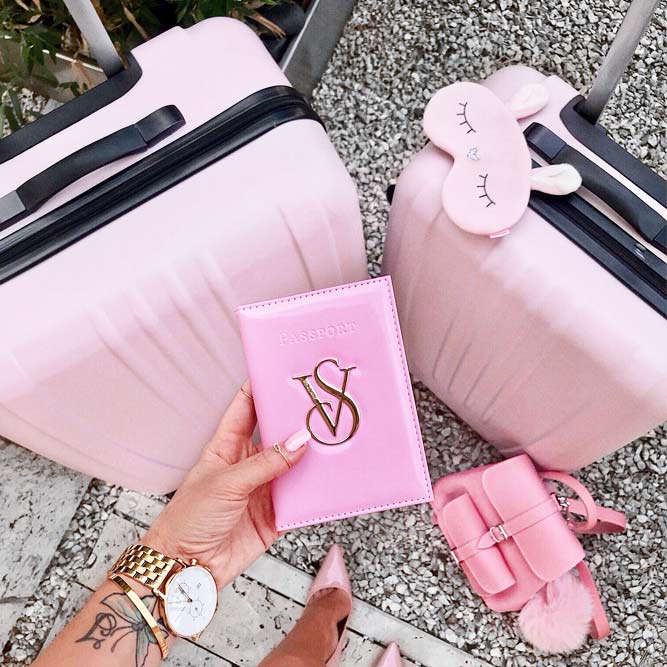 What can be cuter than colorful traveling essentials? Especially if they are in such a soft and trendy color as pink. Suitcases, bags, even a cover for your passport in pink can all get you into a great mood keeping up your energy while you are starting your new adventure.
Passport Holder, Luggage Tag And Bottle Designs In Pink Color
Source: pinkaccessorieshoprd via Instagram
Beautiful things make us feel better daily. Don`t you agree? So why don`t you choose some accessories for exploring the world in a bright, pretty pink color? A water bottle, a passport holder and a luggage tag will catch attention, brightening up the mood of everyone who sees them.
Fashion Accessories In Pink Color
Source: versace via Instagram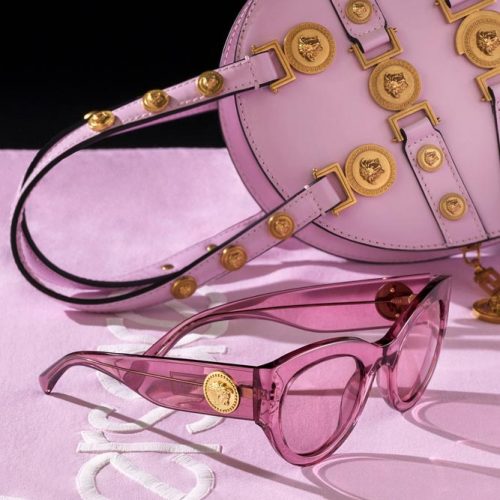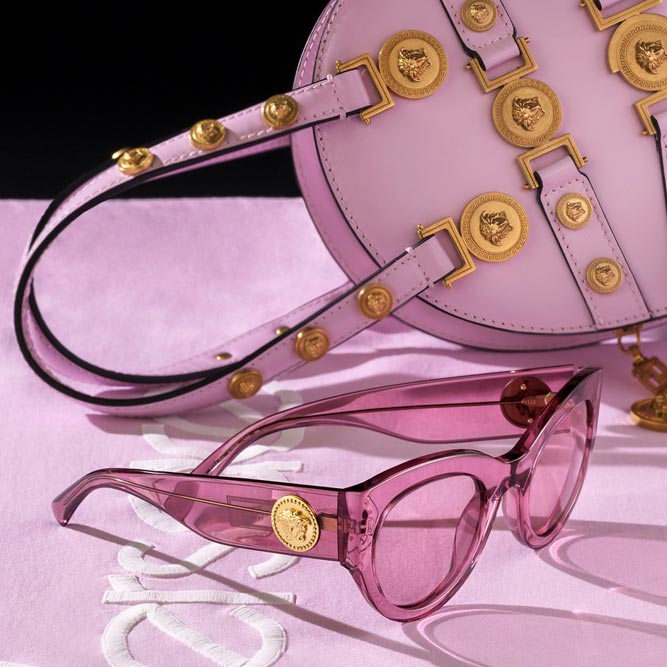 Have you noticed the latest fashion trend for colorful accessories? Red, blue, yellow and of course pink are rocking the market right now. Choose different details in trendy pink colors and make your look appear fabulous!
Pink Bedroom Design In Modern Style
Source: sarysdesign via Instagram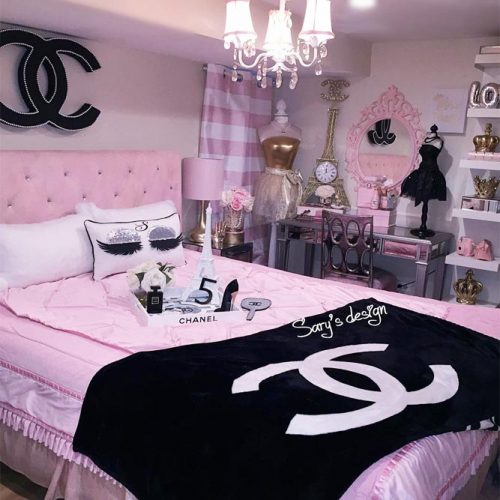 It can`t be unnoticed that a modern style is taking up every girl`s heart when she`s picking up a design for her room. Imagine a modern looking place with gorgeous décor pieces in pink. Beautiful accents with such a bright color will make your bedroom look stunning!
Glam Bedroom Design In Pink Color
Source: studiosuss via Instagram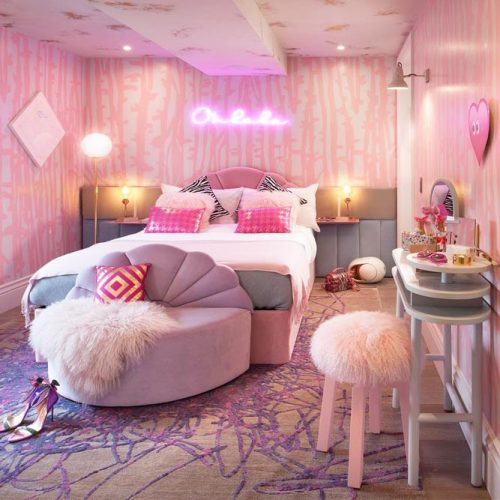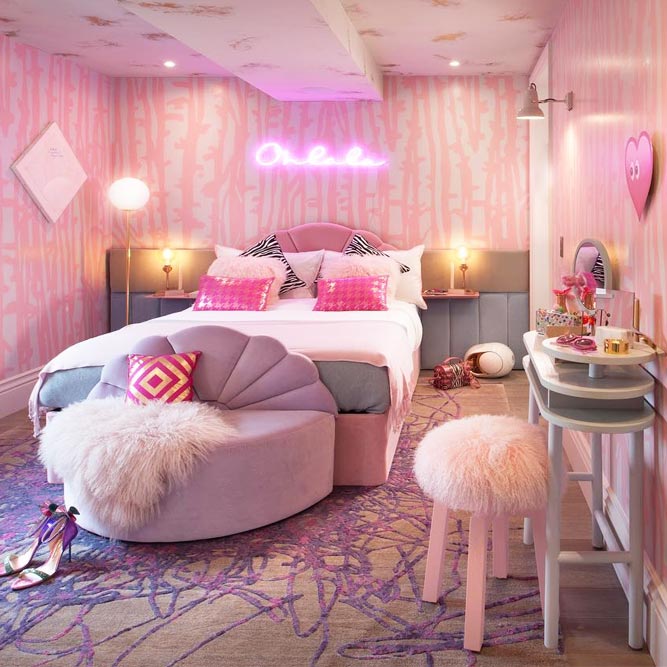 We are used to associating the pink color with glamour, and there`s nothing terrible about it. If you are up for such a vision, then use a pink color as your basic shade. Walls, furniture and décor pieces can go so well together when they are in the same color range.
Teen Bedroom Interior In Pink Color
Source: dukemanorfarm via Instagram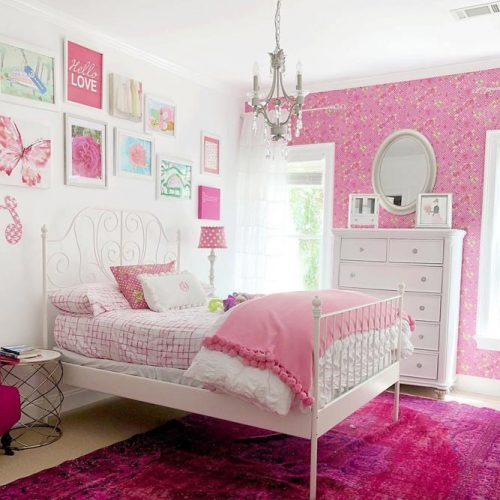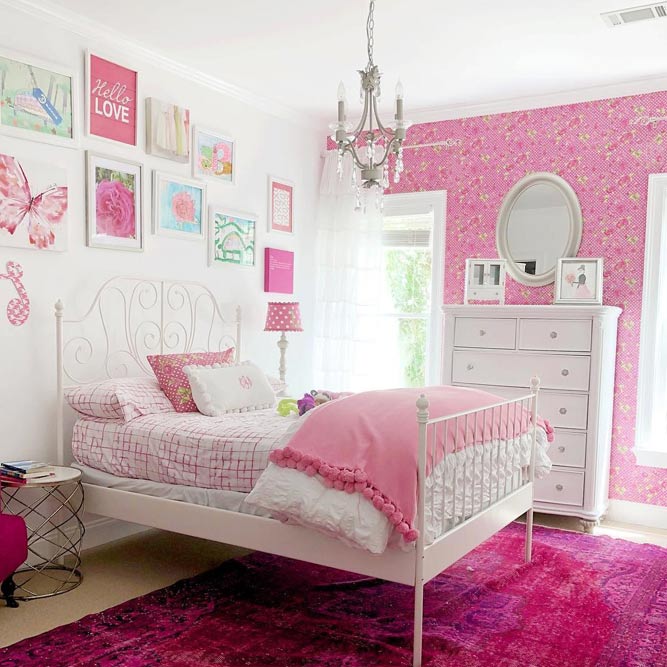 Our teen years are bright and full of new experience, so why don`t we use a vivid pink color in a room design to go well with our life at that point? You can turn your walls pink or add simple little details that will go well with each other. The choice is enormous, and it`s all yours!
Now you know that there are so many ways how to incorporate pink hues in your life. Discover more interesting info on our blog.
FAQ: Pink Color
What color compliments hot pink?
You can tone down hot pink with different shades of brown, grey, pastel blues, white, lighter shades of pink. You can try a bold combination of hot pink and red. Maybe avoid paring it with black, because it often looks too "emo".
What colors go with pink interior design?
In order to make pink stand out, interior designers like to combine it with natural textures like wood, stone or concrete. It is also worth including muted shades like grey into a pink interior. Pink gives a room a fresher and softer appearance whereas calm shades tone it down.
Was this article helpful?