Seeking spring nails art ideas that are capable of reflecting the way you feel and also the way springtime makes you feel? When the spring begins, it tends to alter our mood and makes us want to dance. And we wish to share this joy with everyone around us.
Spring nails colors and designs are presented in our photo gallery. Discover nail art inspired by nature itself for this season to be as happy and vivid as possible.
Floral Inspiration For Spring Nails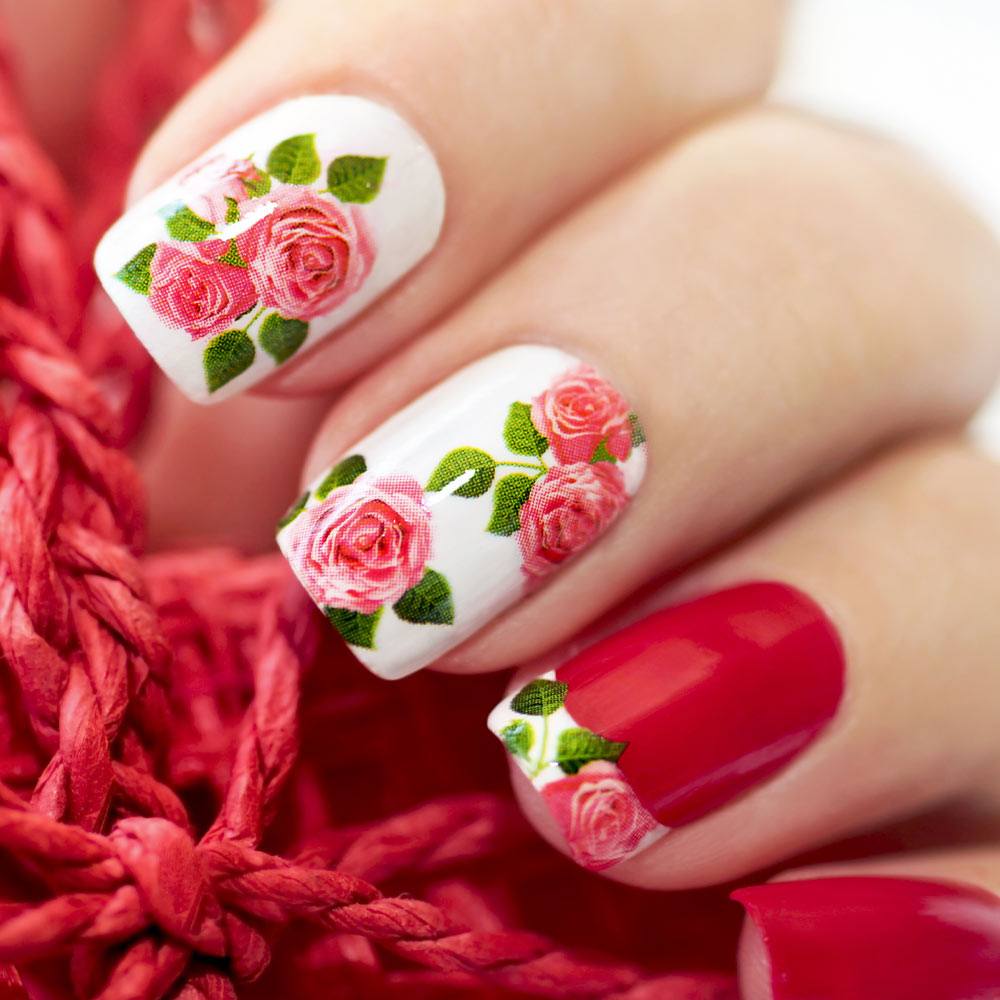 We have several spring nail designs for tips that might come in handy whether you do your manicure yourself or get it done by a professional manicurist. Firstly, do not be afraid to experiment. For example, French tip nail designs are something classic that never gets out.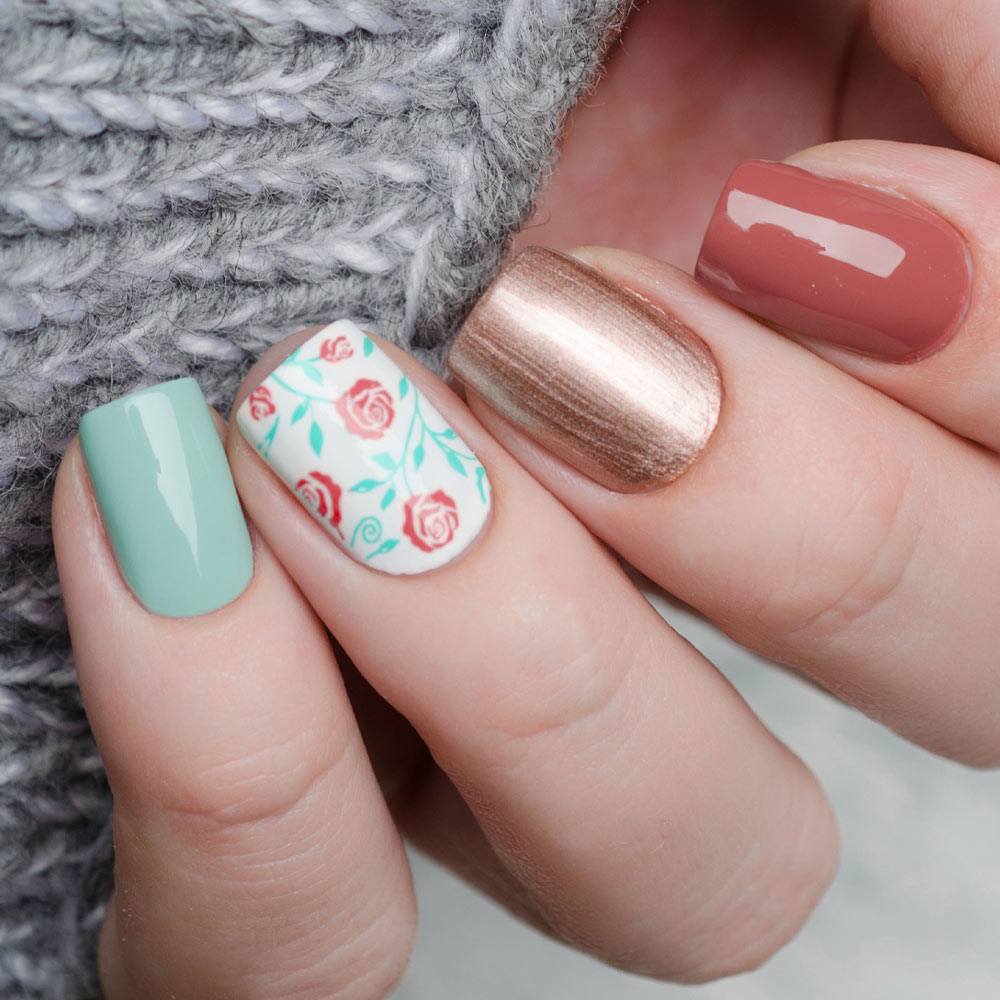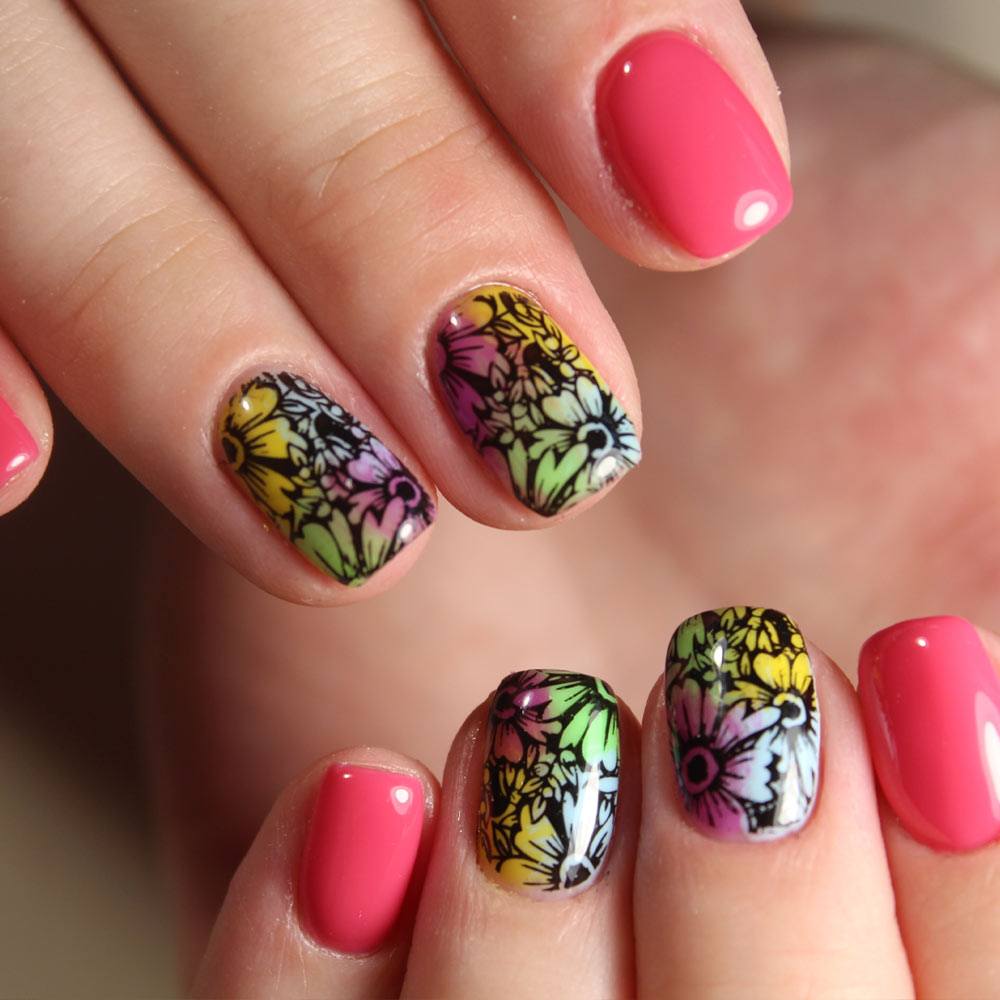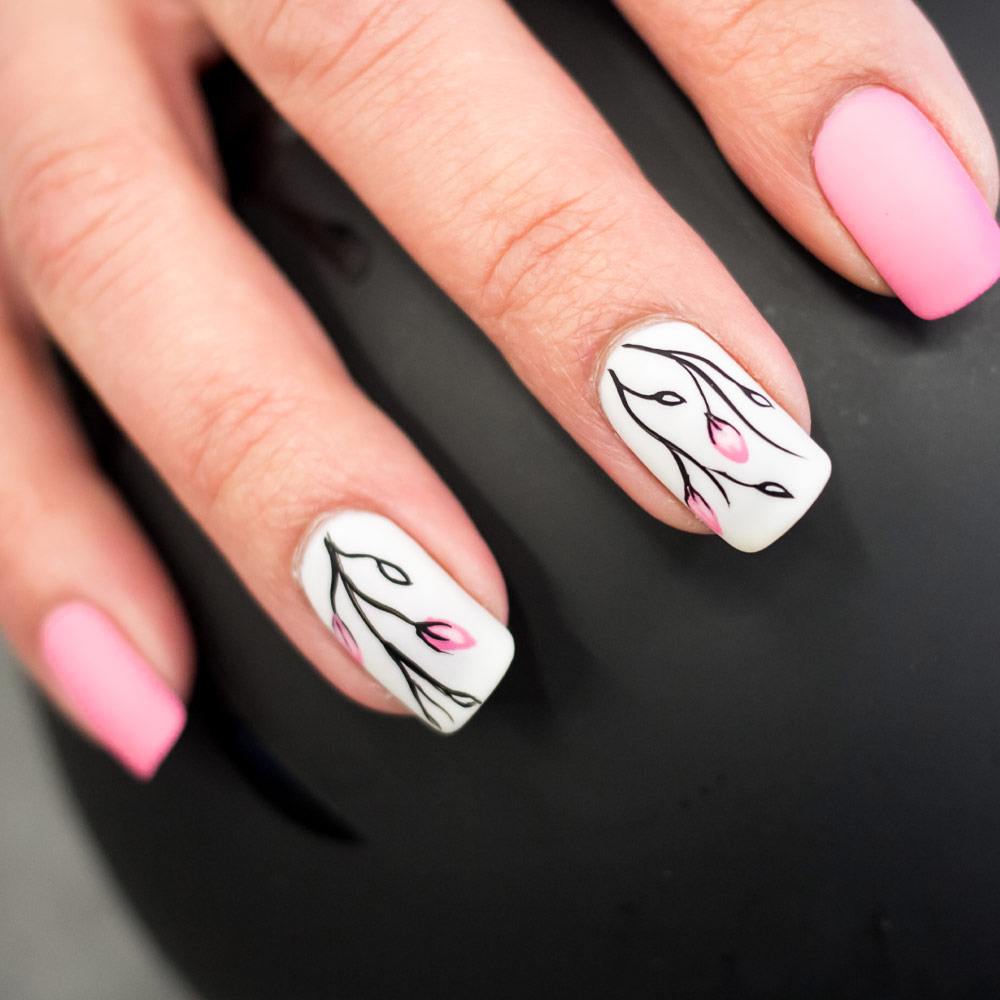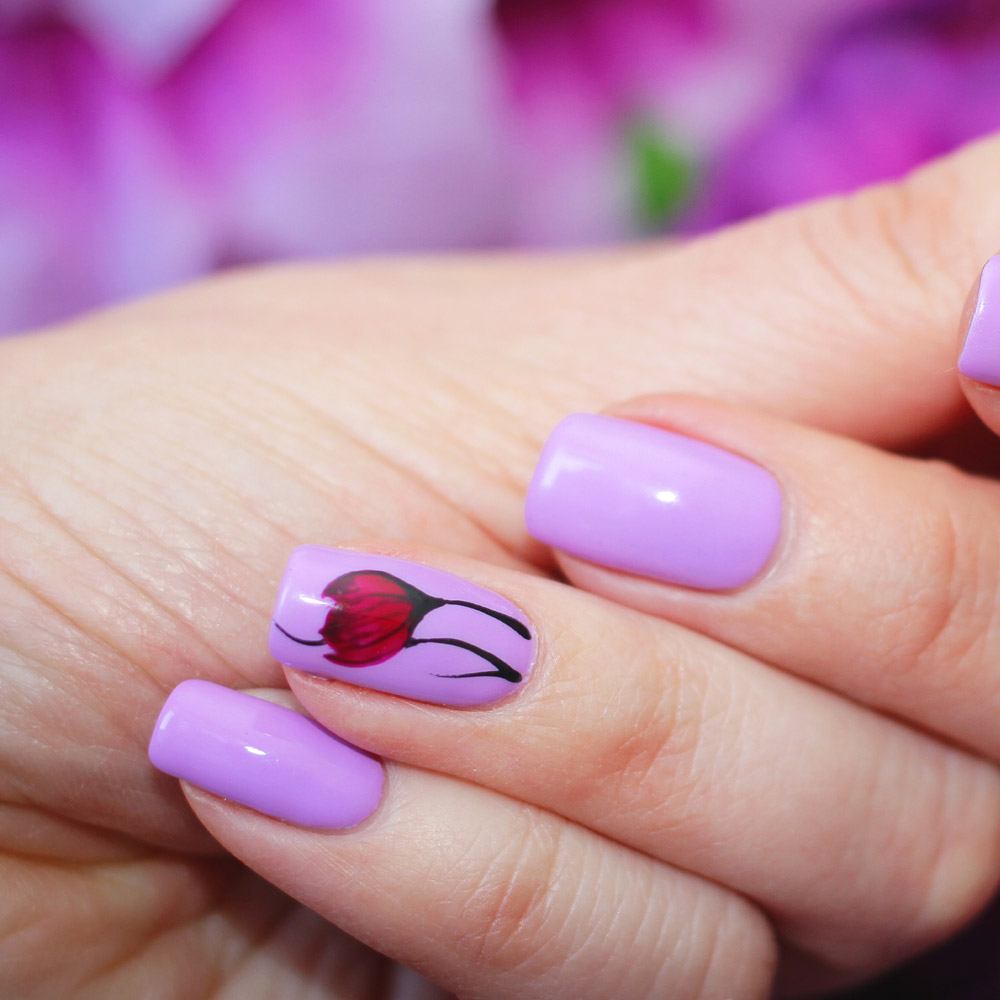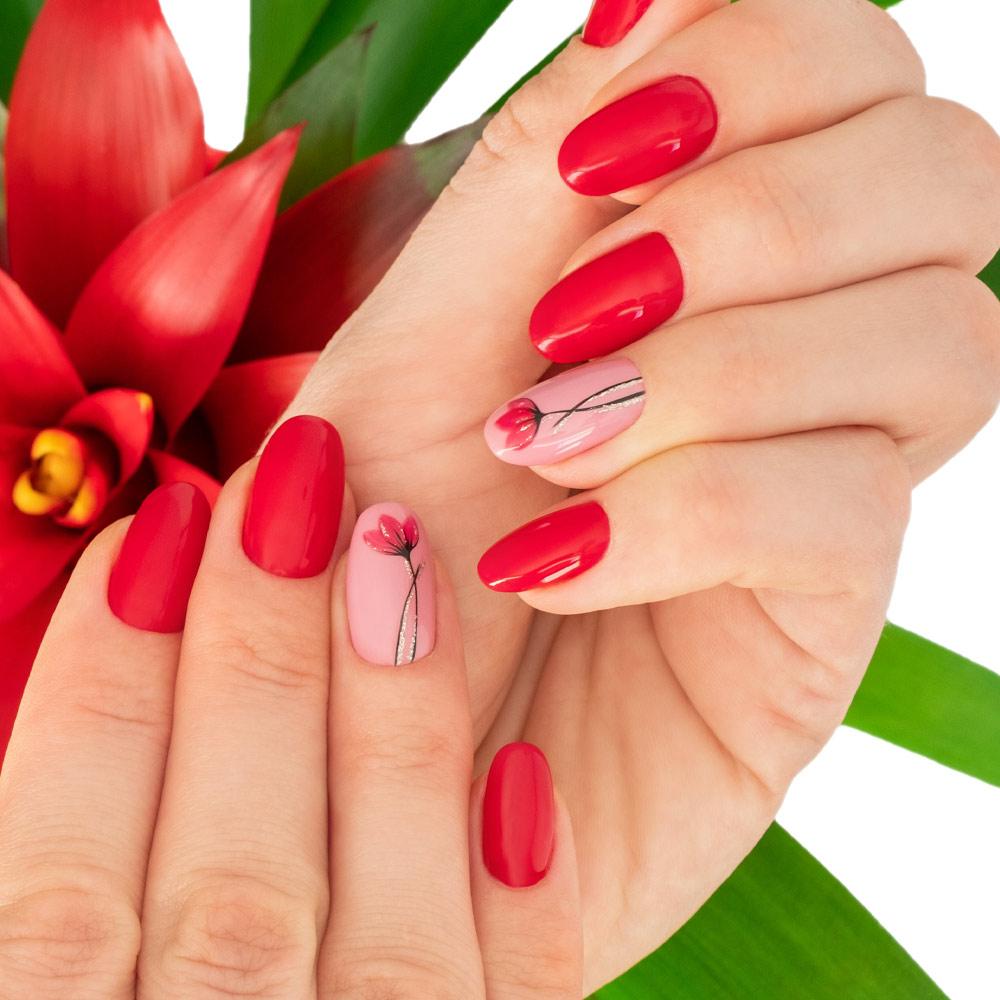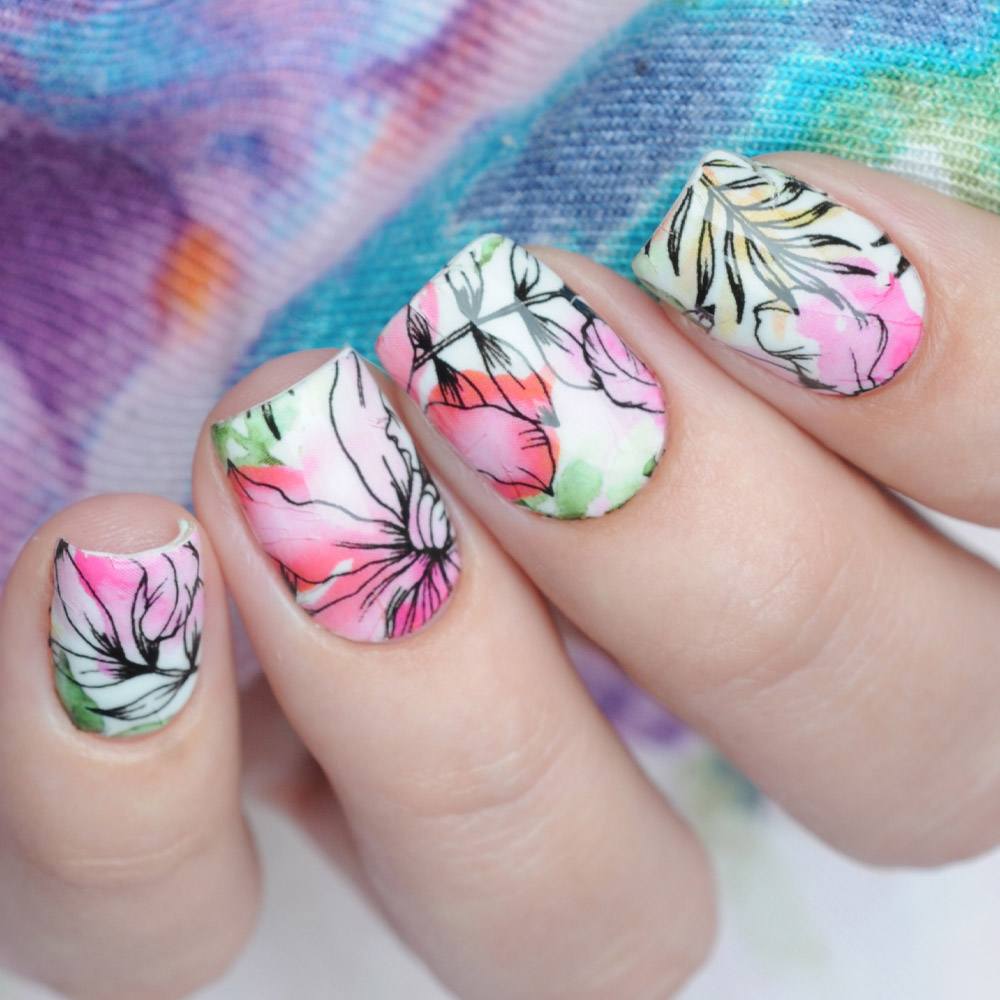 As for spring nail designs 2020, we have noticed that they often incorporate floral patterns. Well, and it is not surprising as a flower is something that is always associated with spring. What can be more wonderful than blooming flowers? So, just use any flora motif that you fancy and add some pizzazz and color to the nail design. The pool of choice is so wide that you can draw countless ideas from it and never lack any.
Fancy Daisies To Cheer Up Your Mood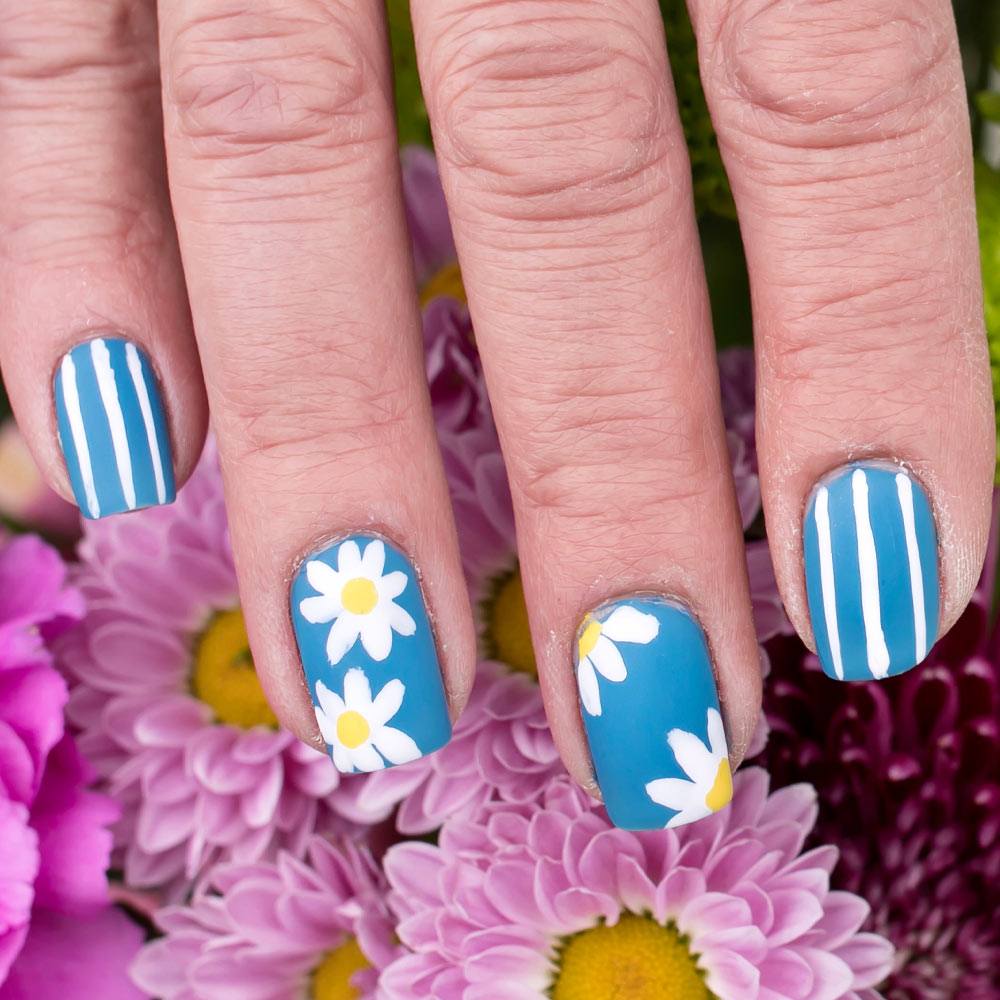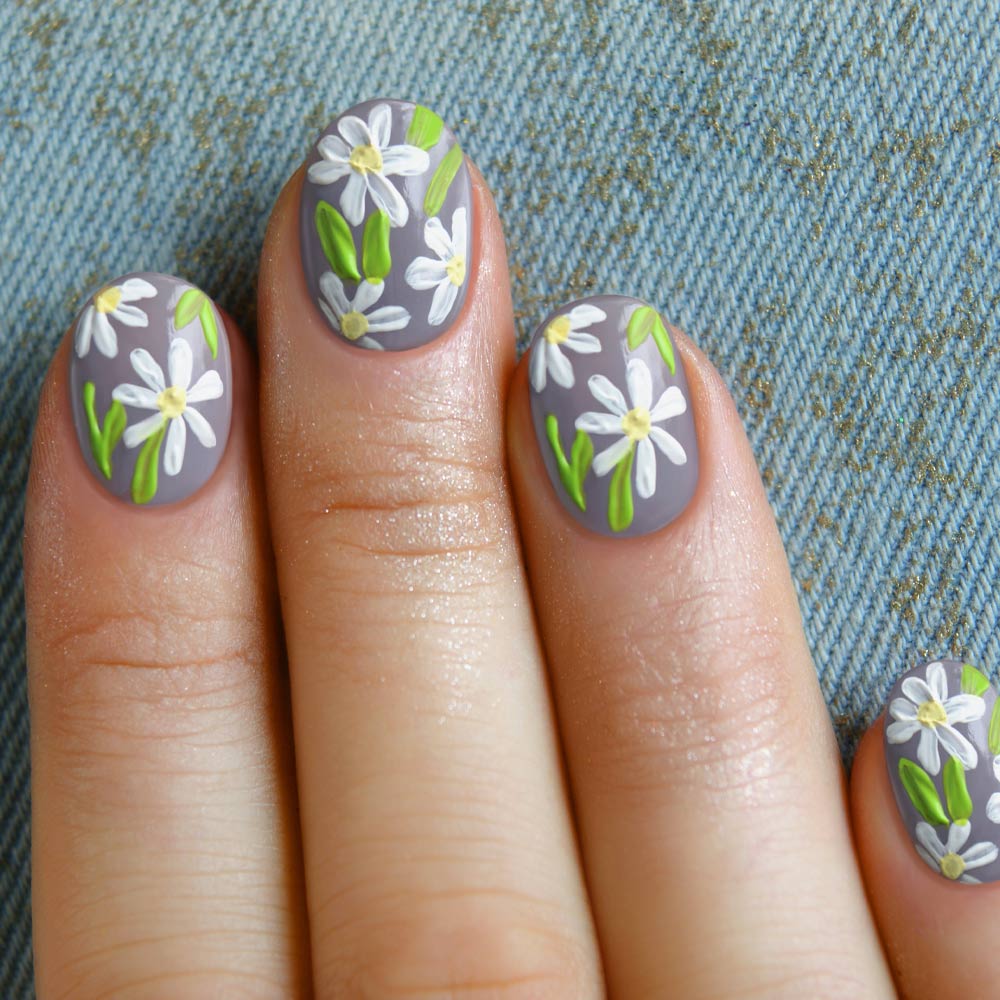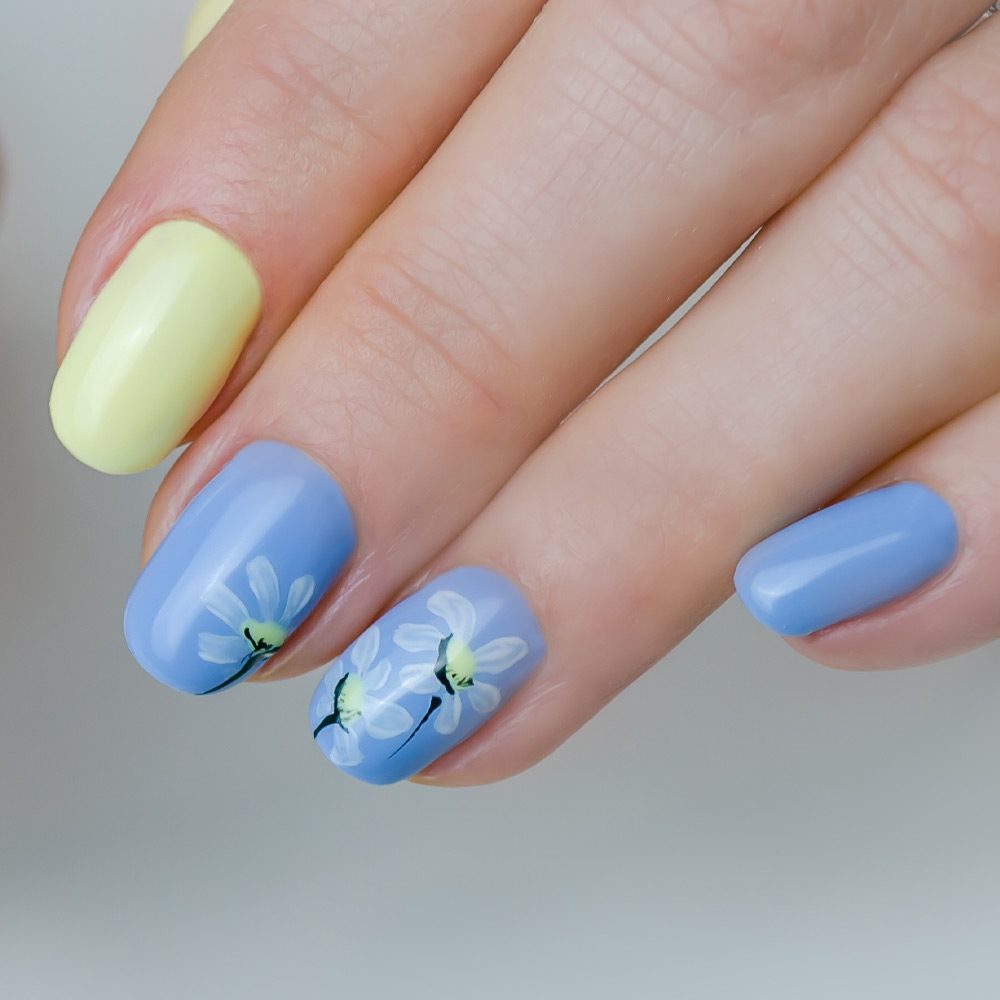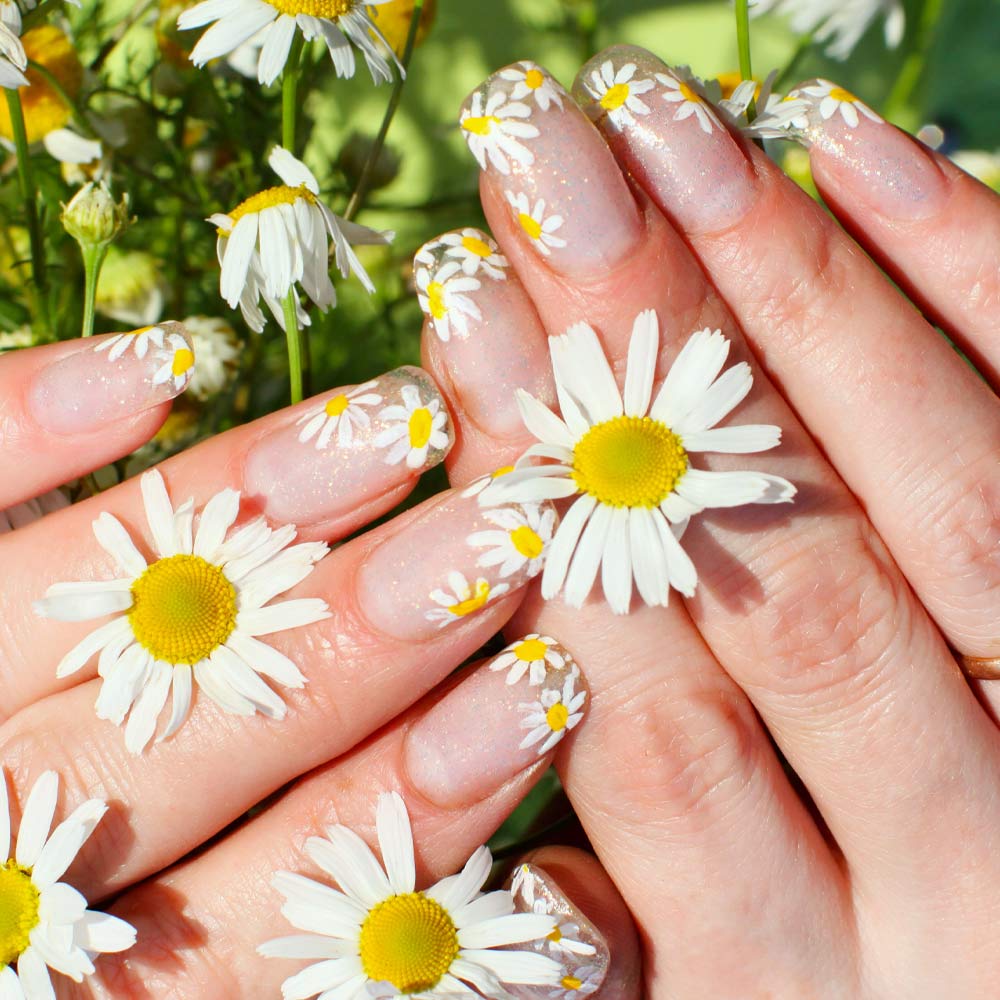 This season spring nail designs with daisies are especially popular. Daisies grow practically everywhere. They look simple, and they are also easy to paint. That's why many enthusiasts add daisies to nude nails.
Dots For Decoration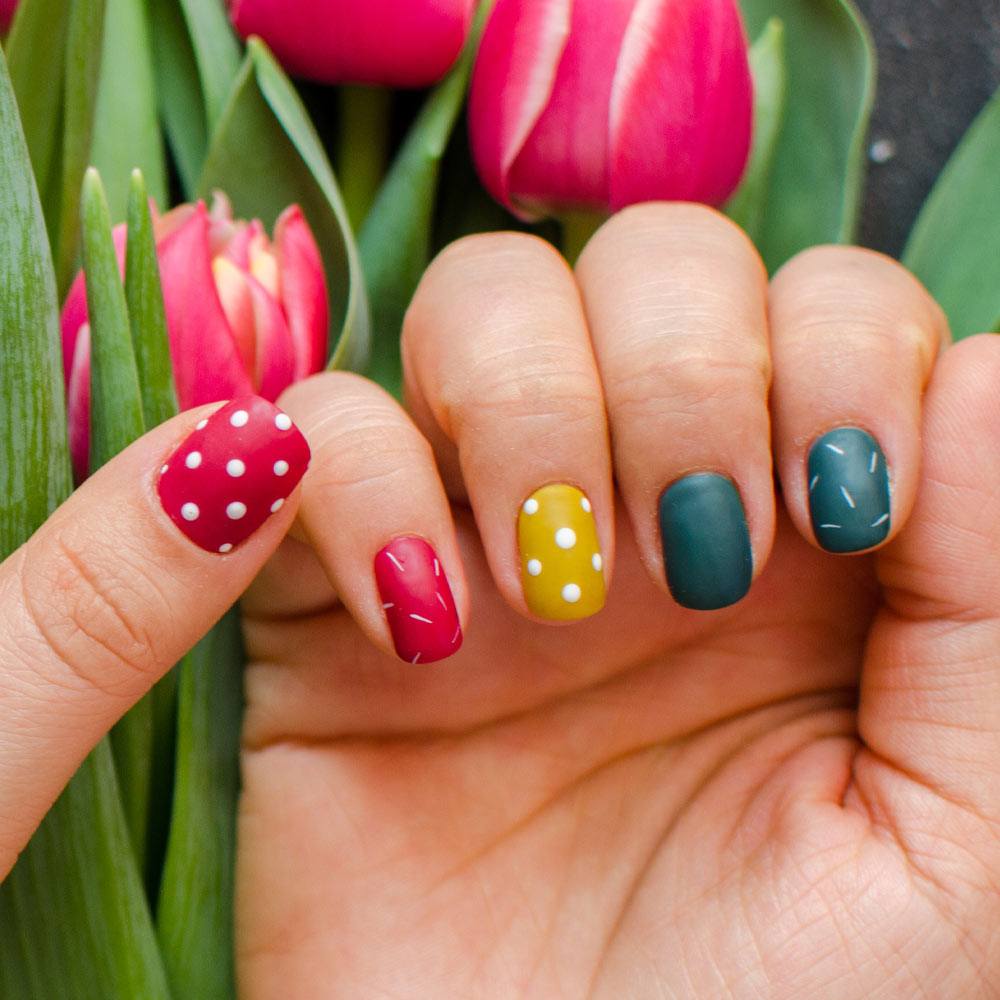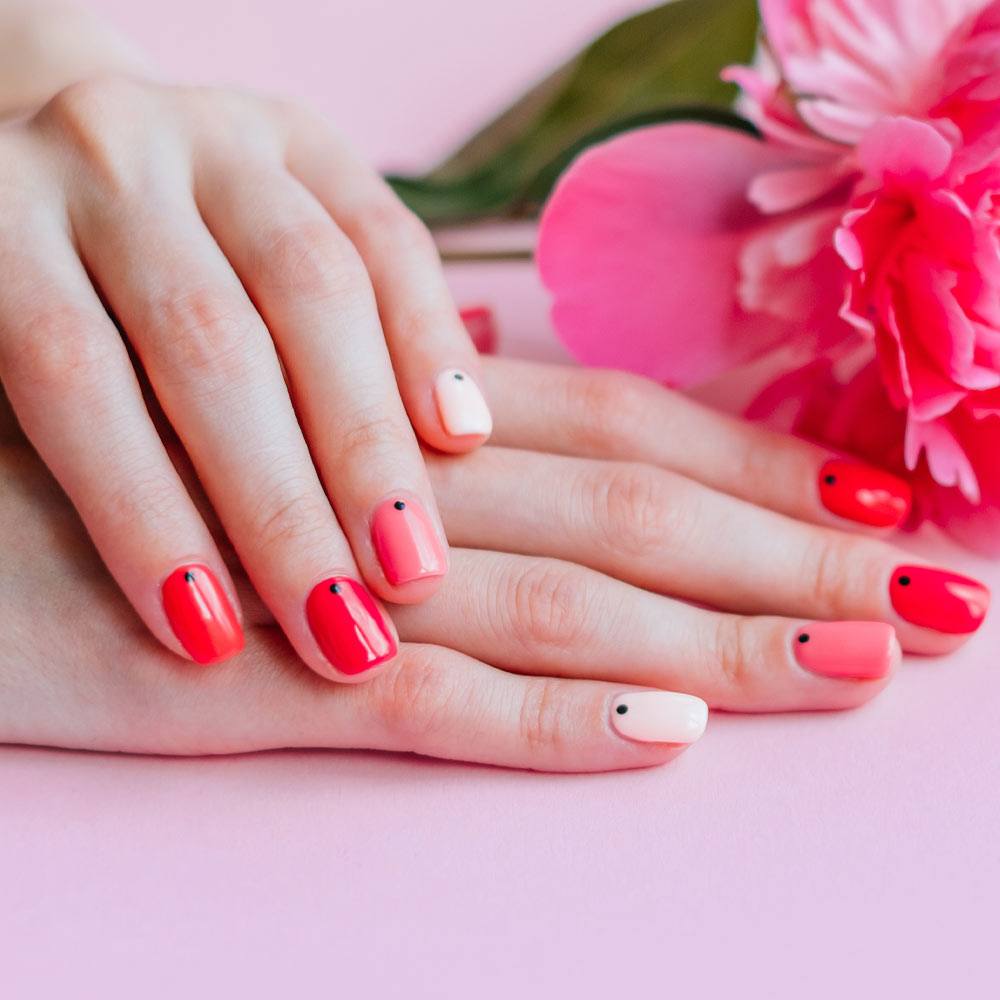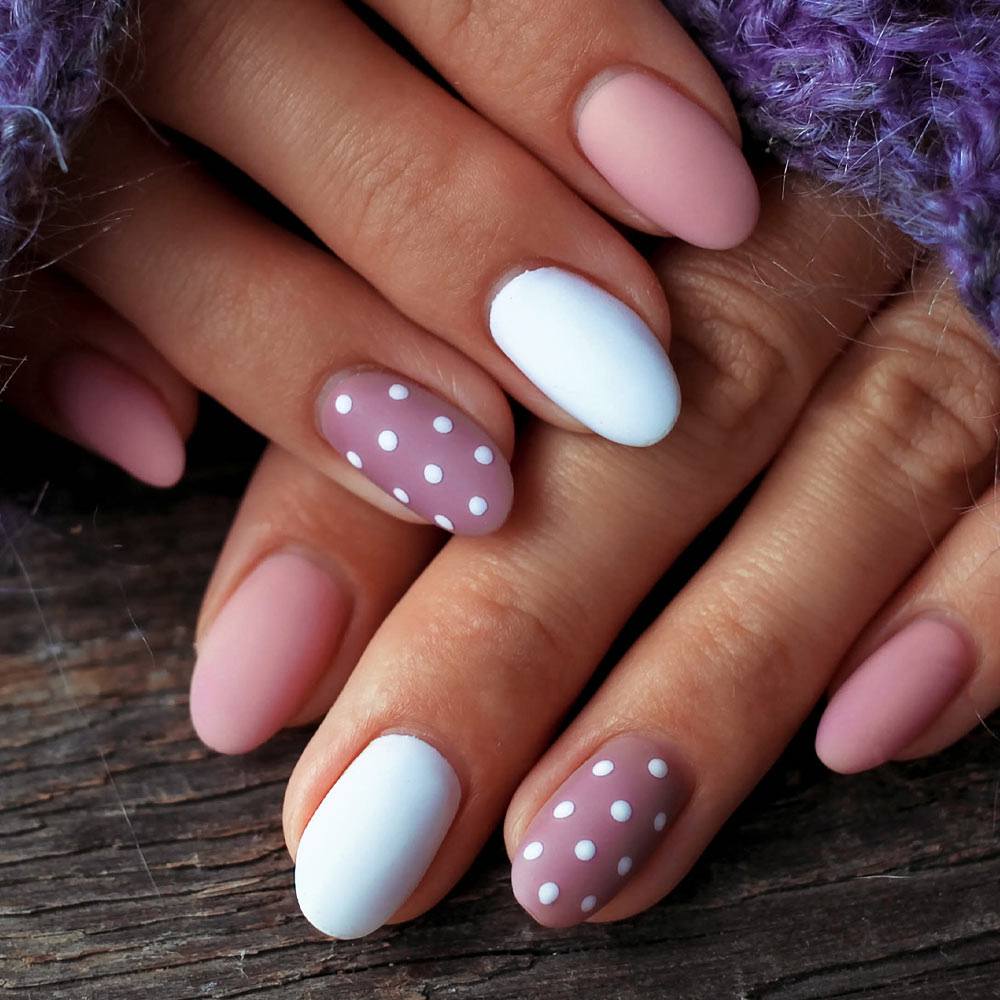 Are you interested in spring acrylic nail designs EASY? Then we'd suggest that you opt for a dotticure. This type of mani is called like that because it is done with dots. And we think that no one would argue that a dotticure is fun to look at! Dots can be of one size or various sizes, depending on your preferences. Also, you can choose any colors for dots, there are no limits here.
Soft Pinky Chevrons For Real Ladies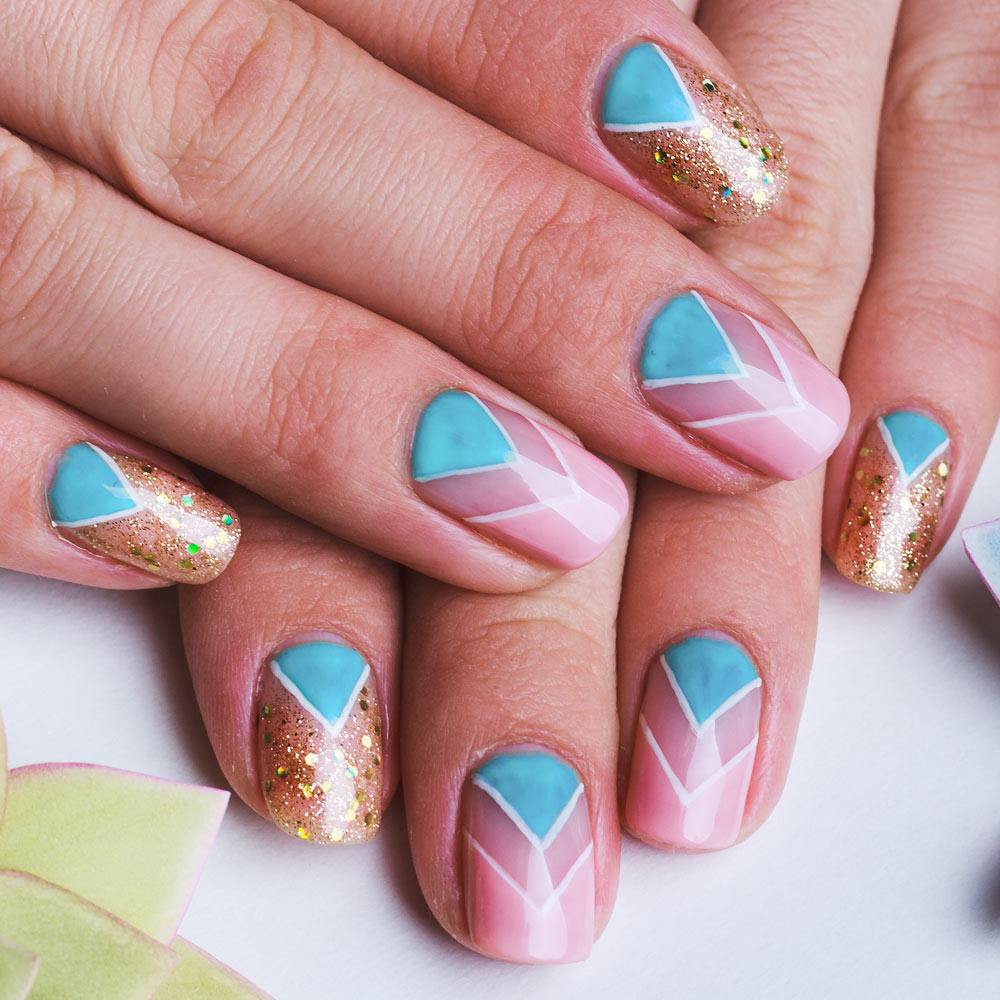 When talking about spring nail designs and colors, we cannot but mention soft pink nail lacquer. All pastel shades work great for springtime mani, but pink is probably on top of this list. Besides being so suitable for spring, soft pinks also make your manicure appear sweet and girly. In case this is the exact effect you expect to get, go for pastel pinks.
Spring Bloom As A Perfect Accent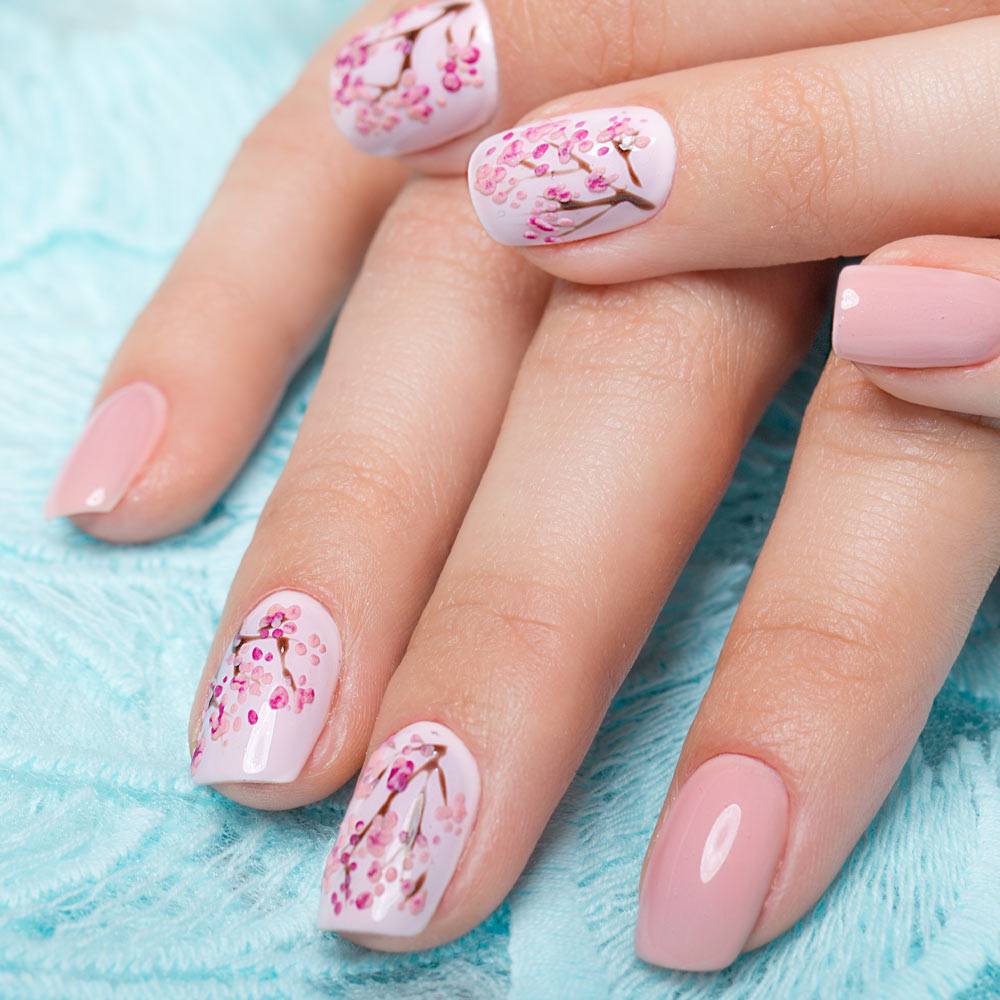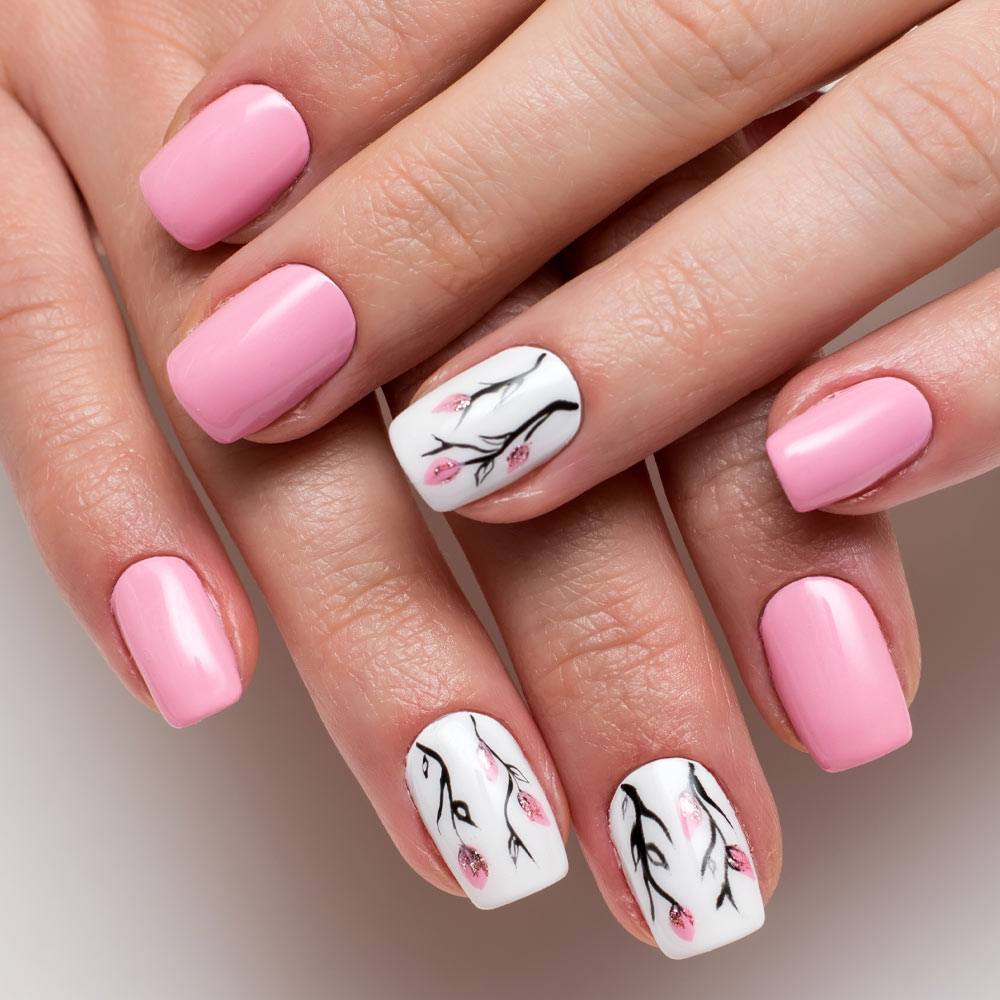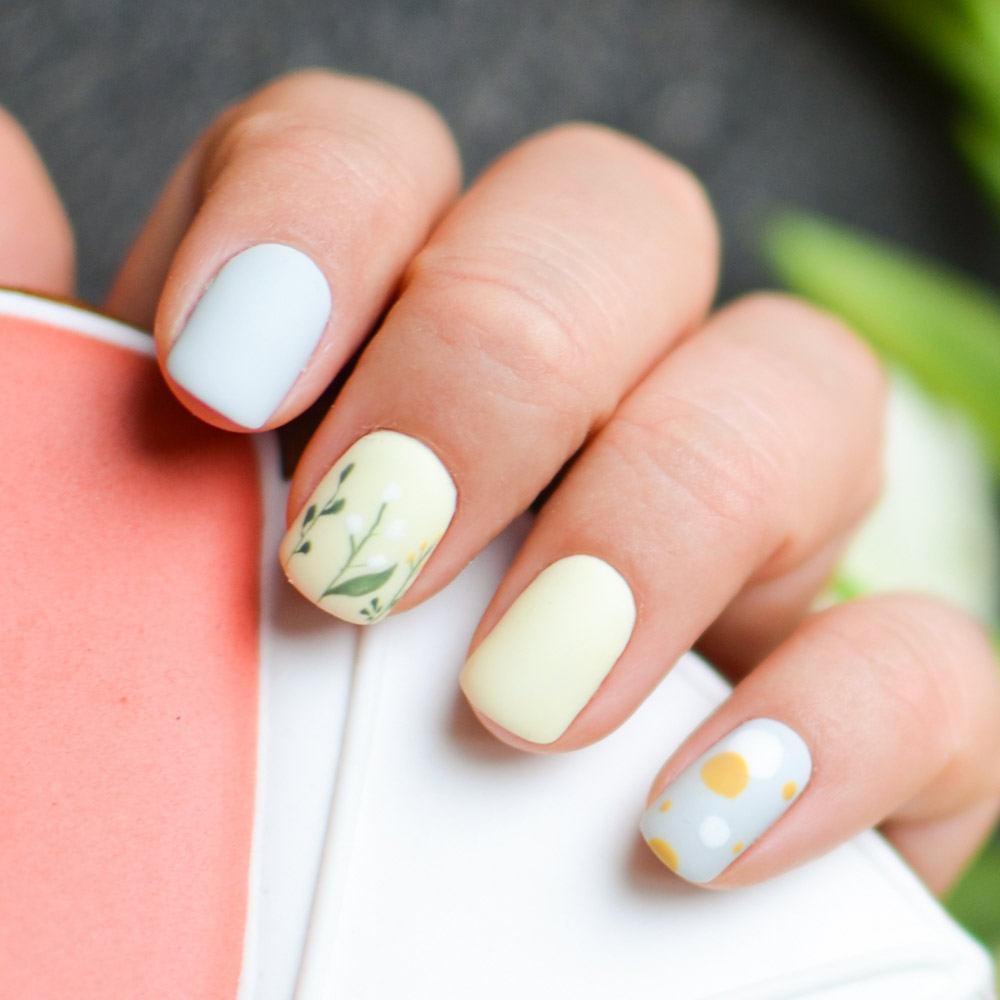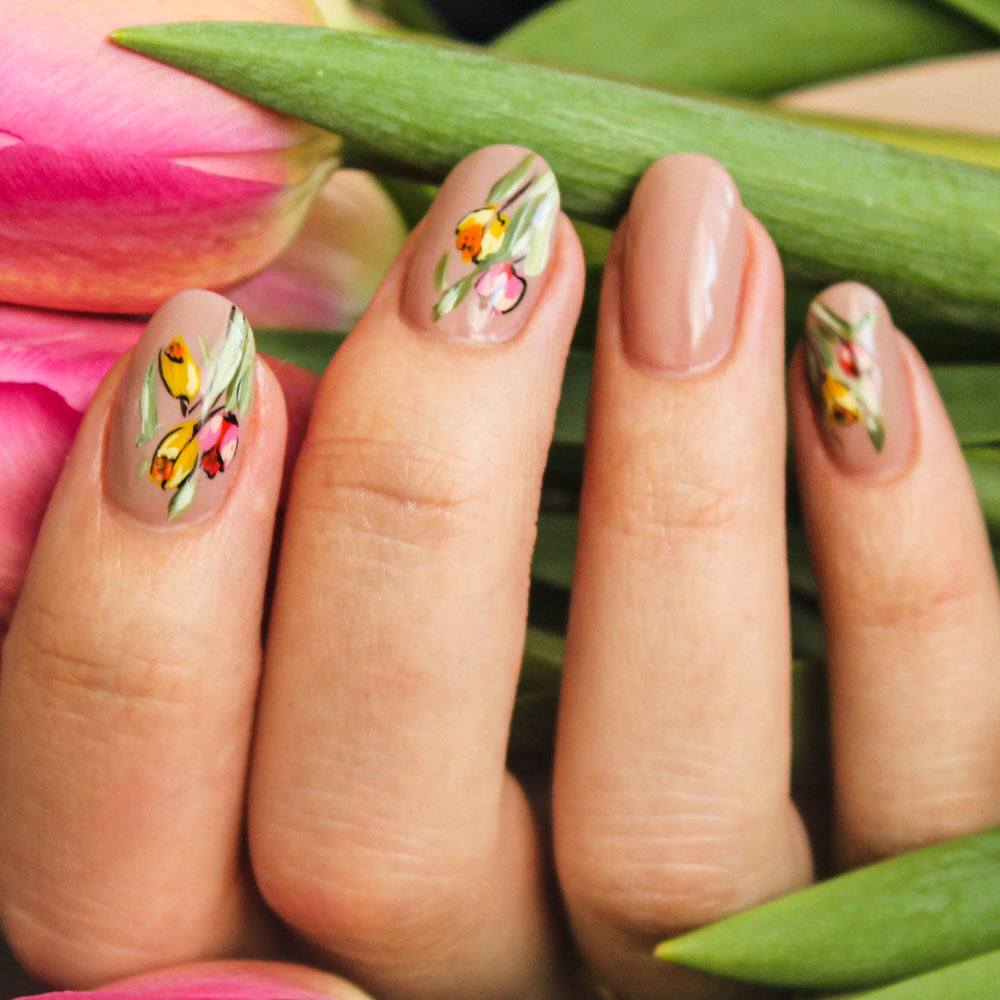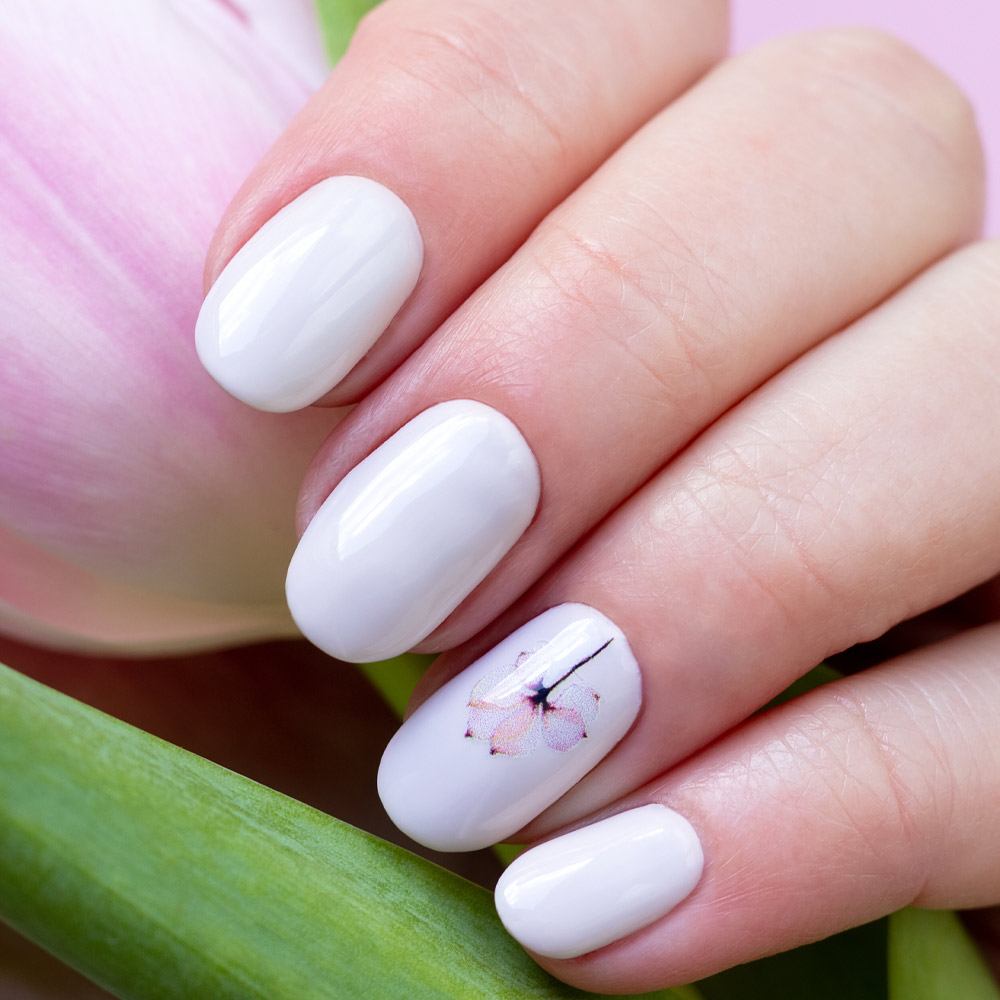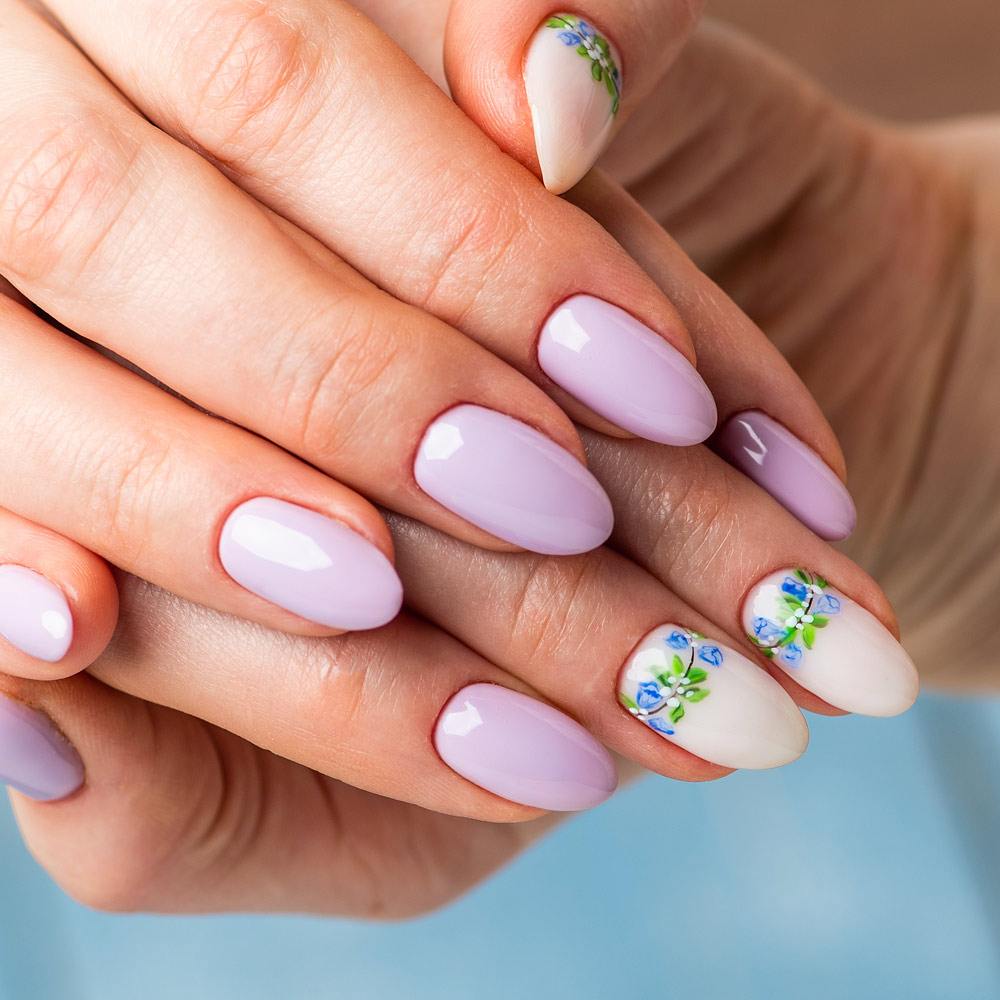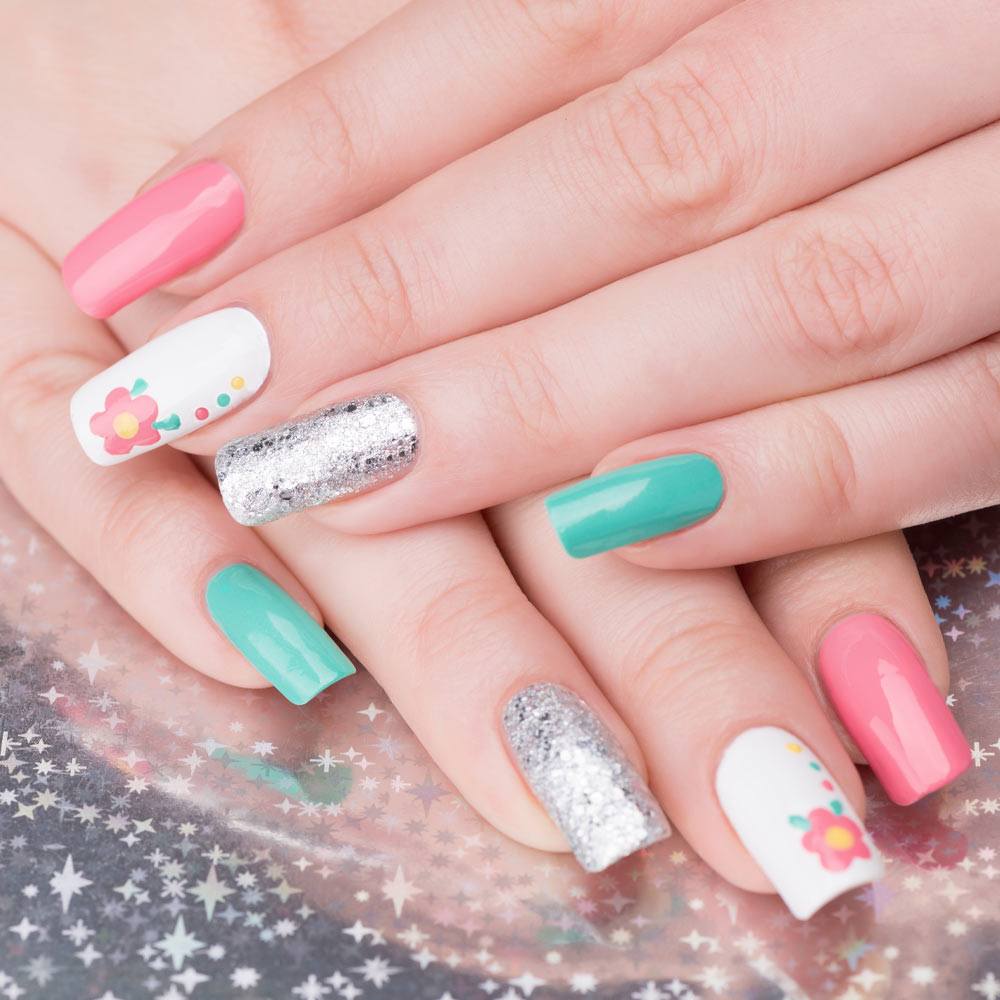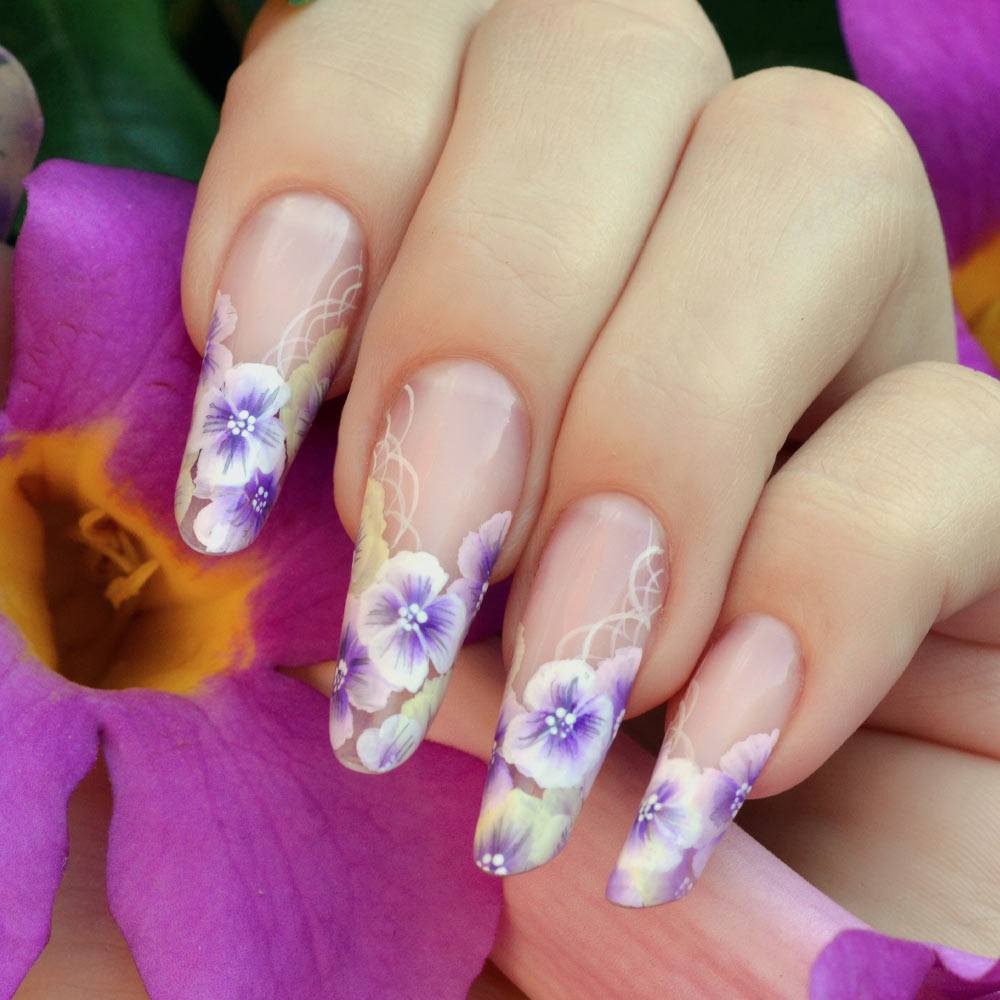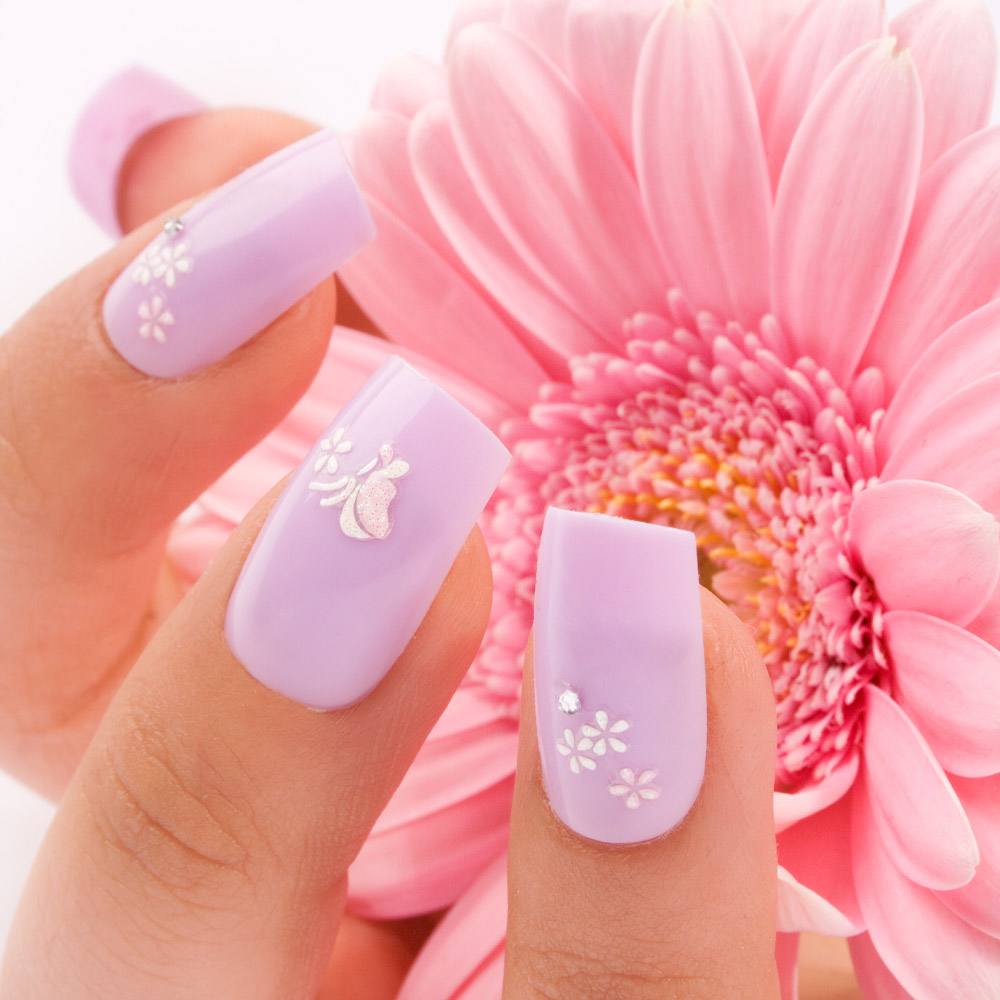 Do you like these nail designs pictures? We do, as they are not only pretty but they also involve blooms – the definition of spring. Plus, they are created with colors that scream Spring.
Spring Nails With Leaves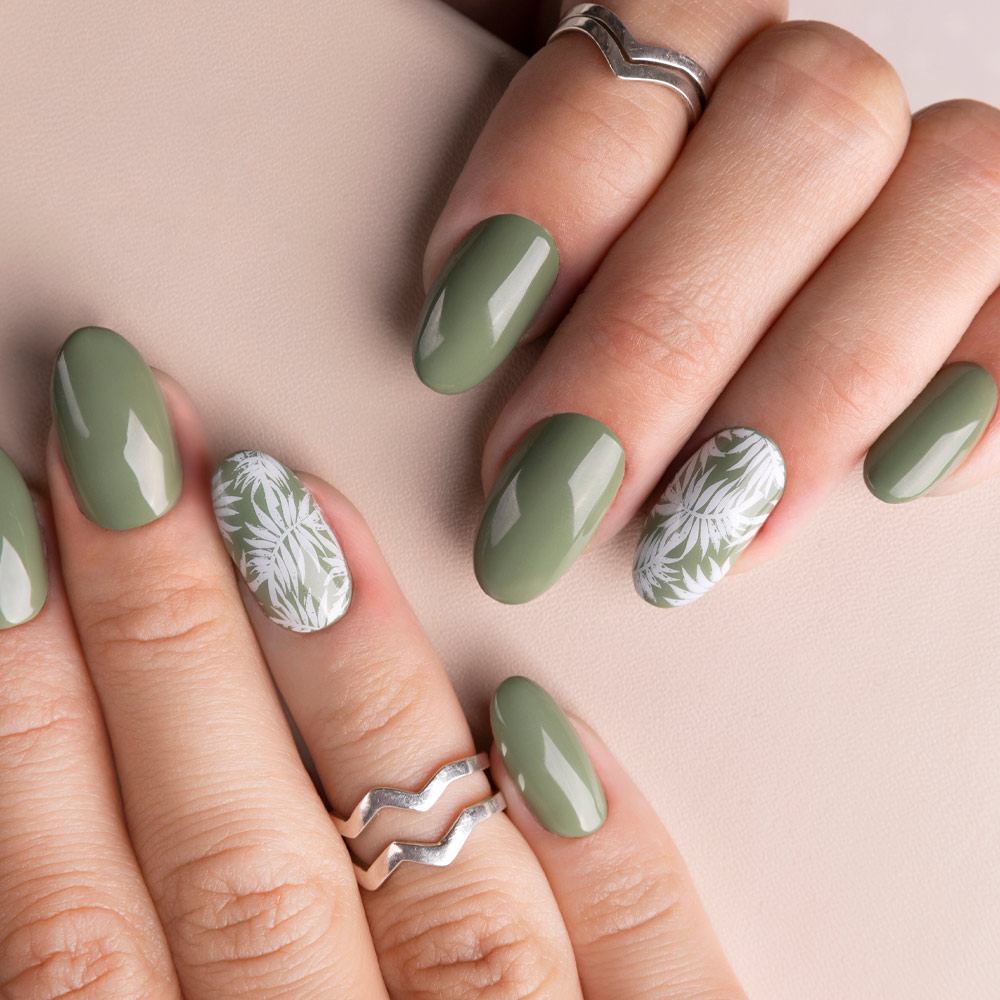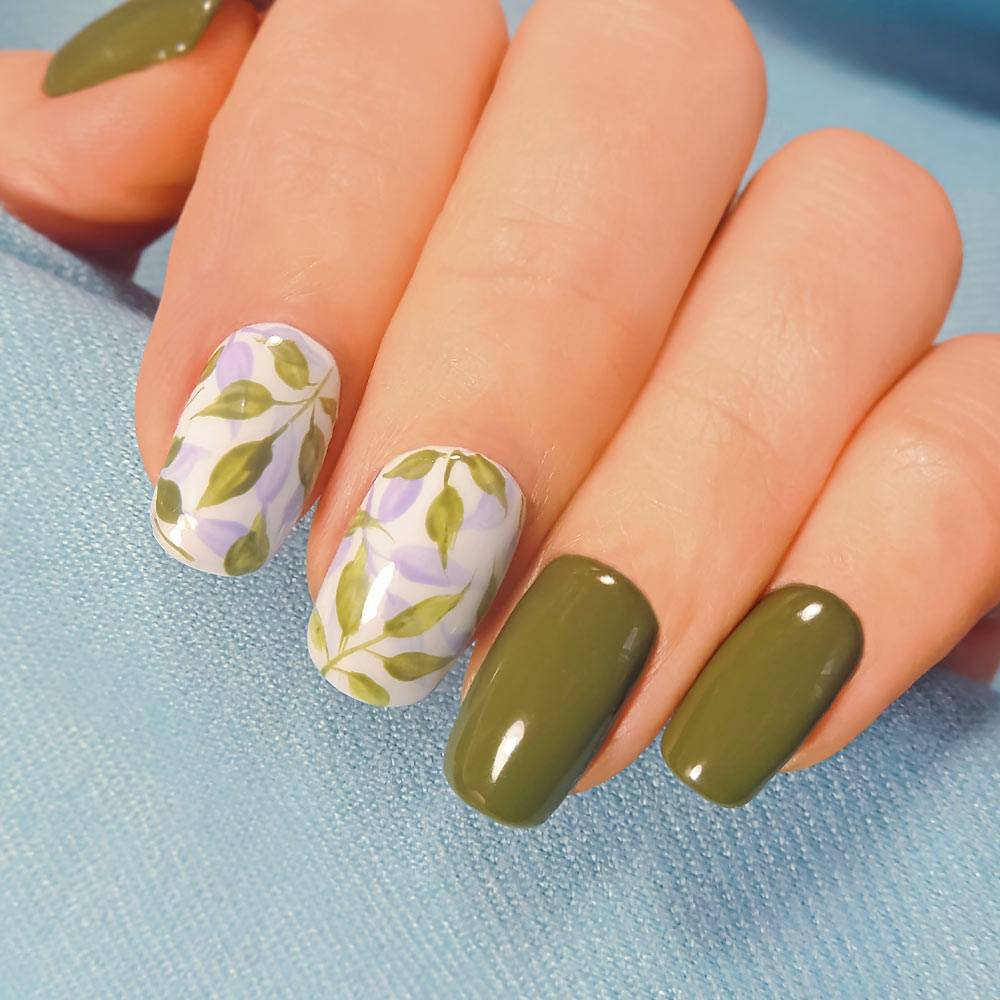 Spring Nails With Water Marble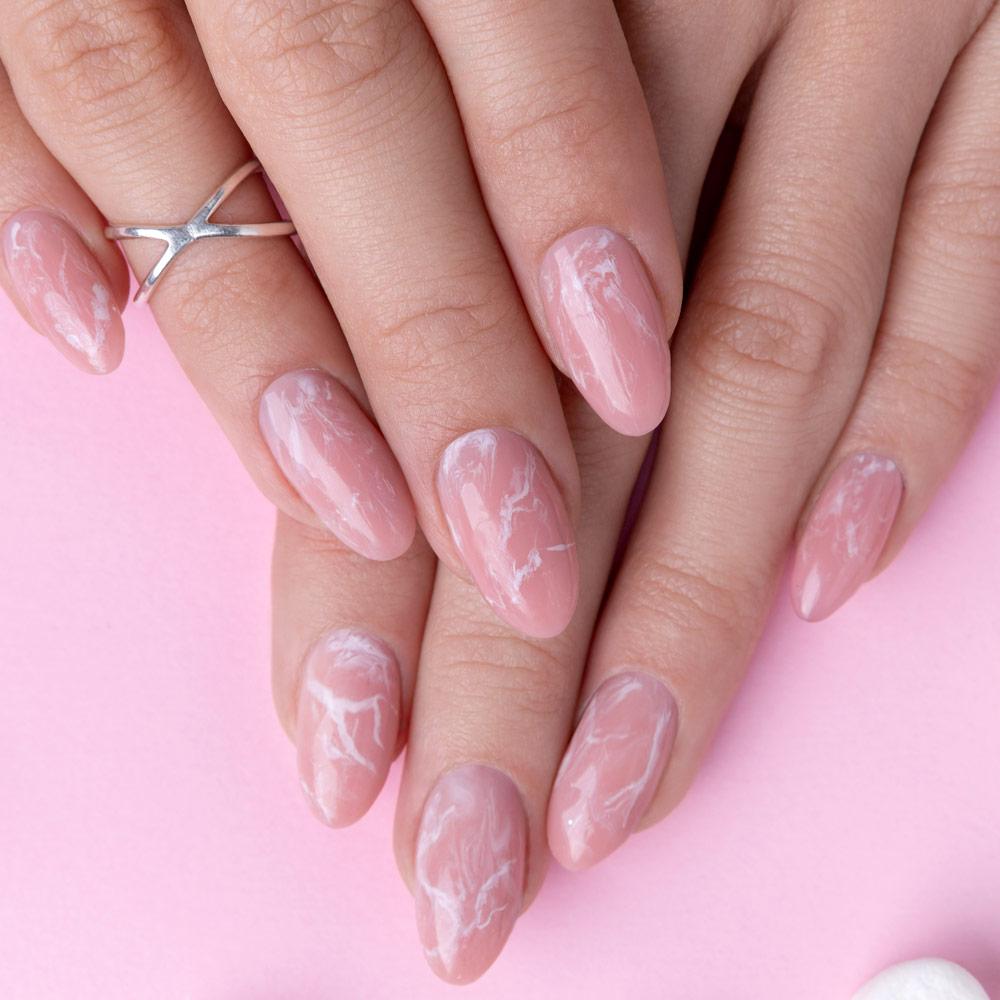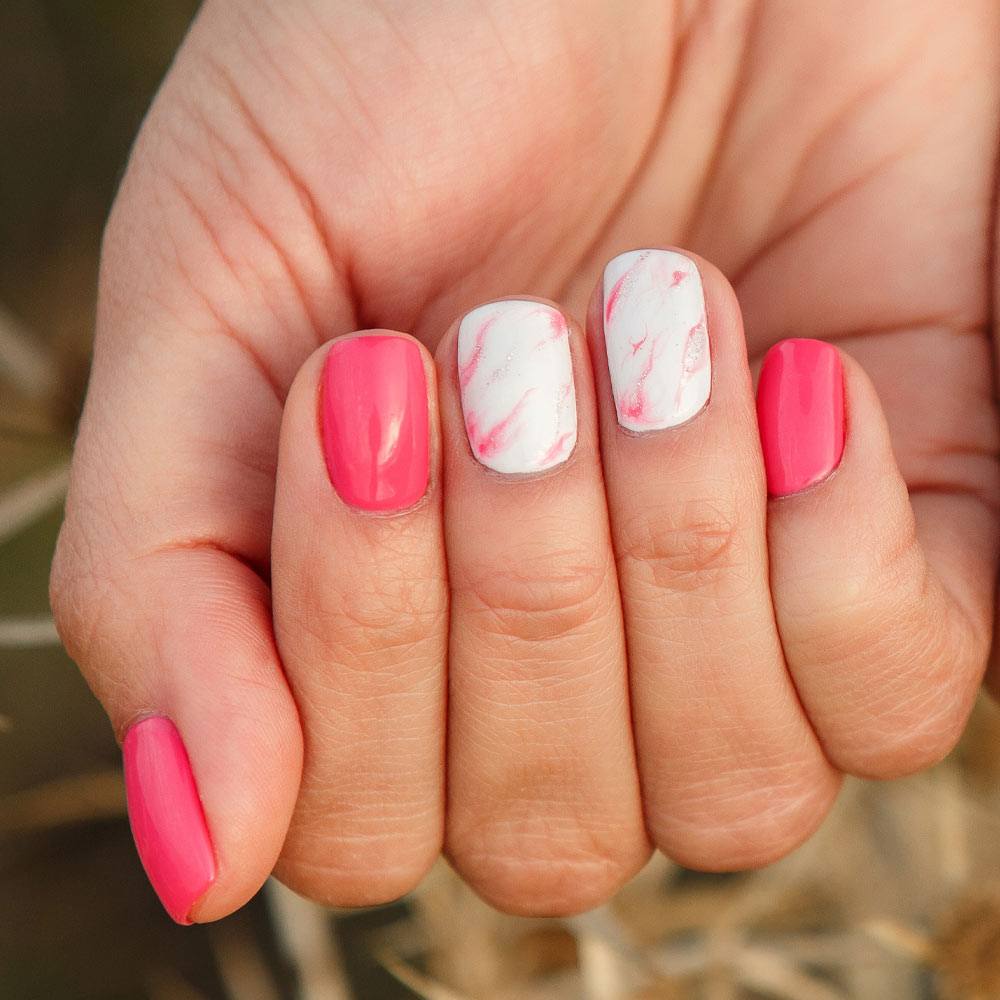 Cute Spring Theme Nails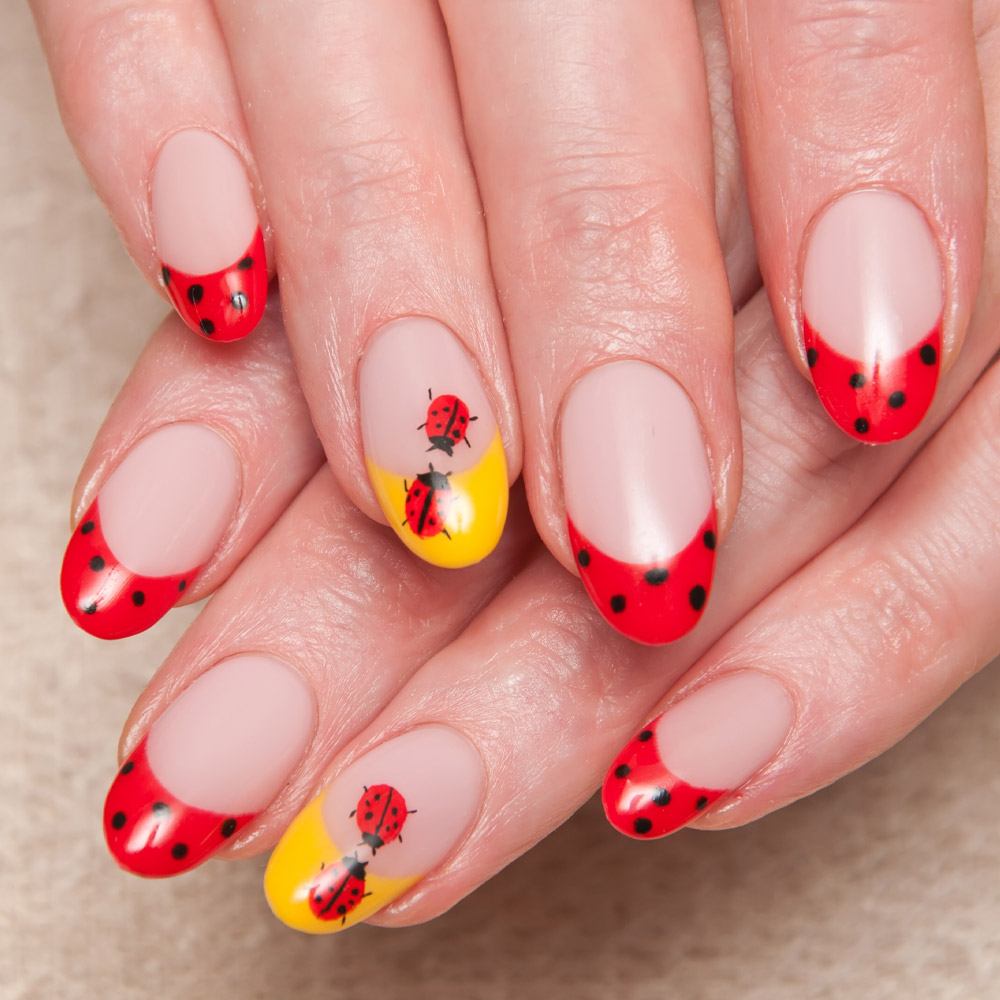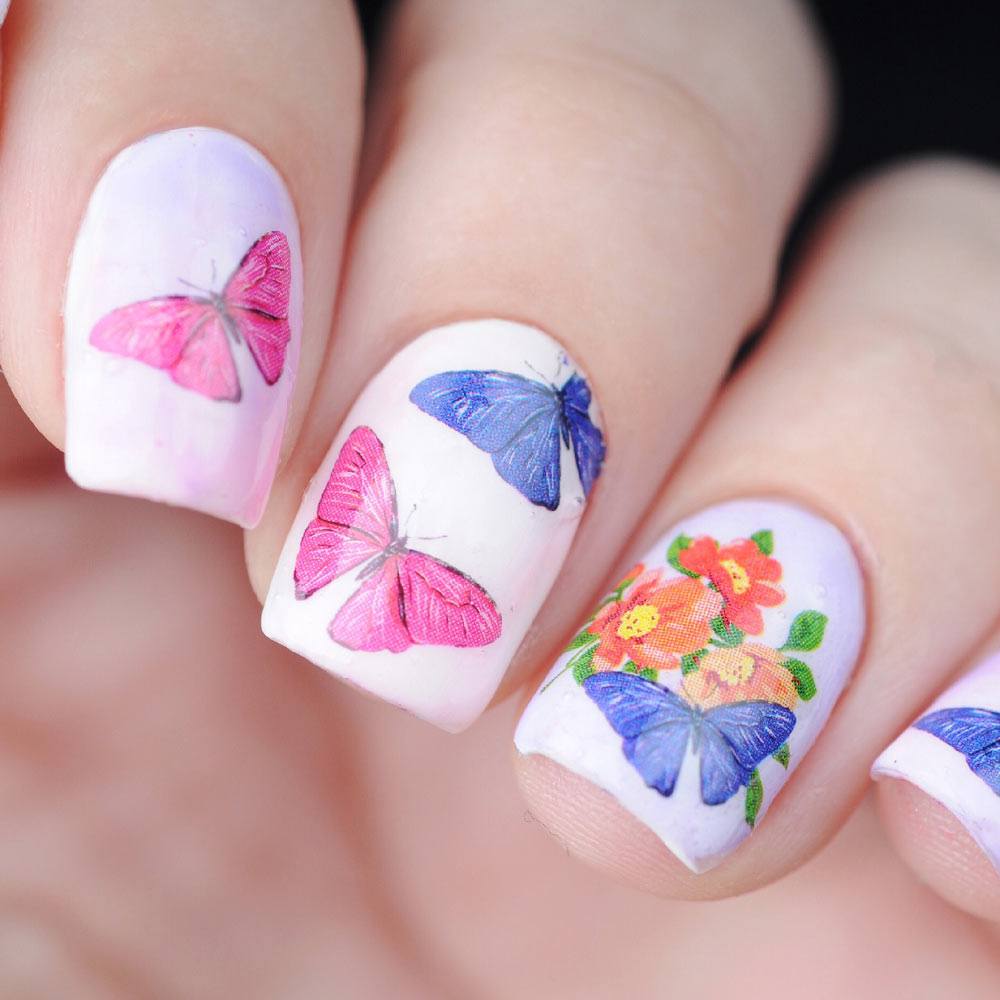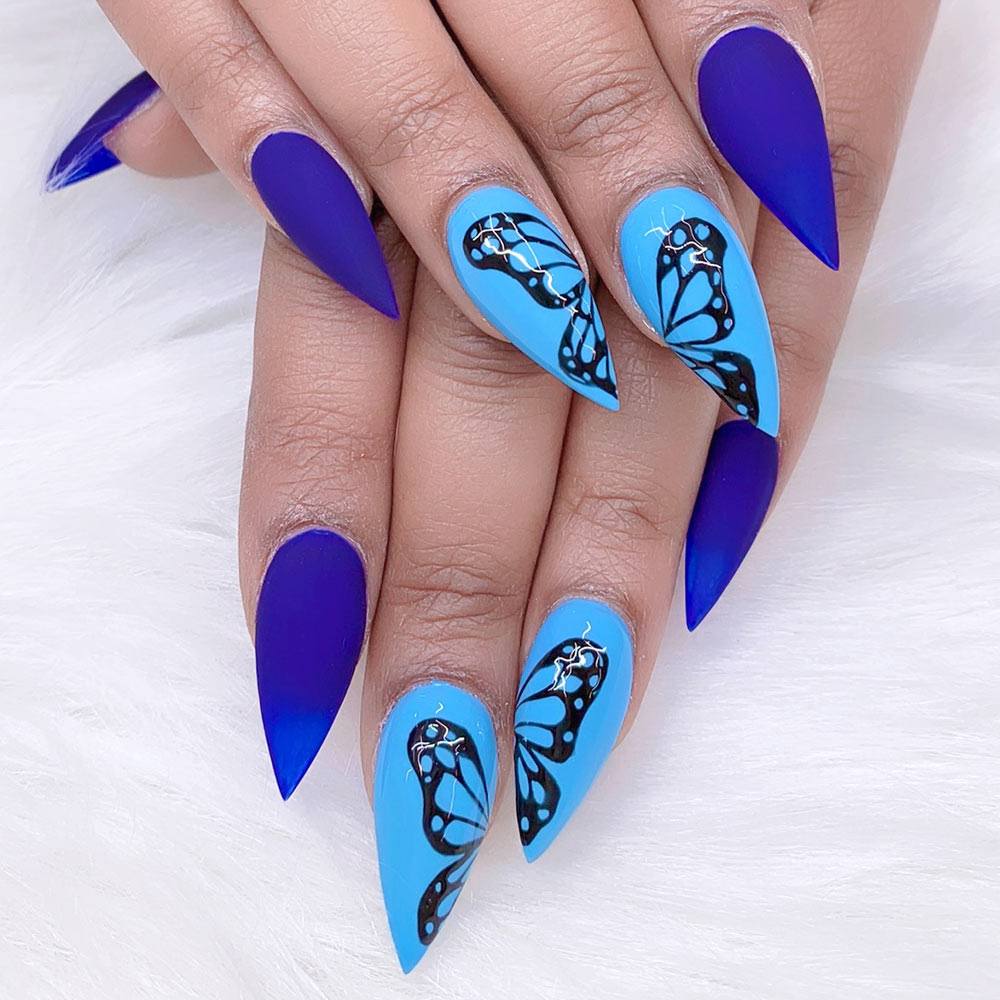 We hope you find these nail art ideas pretty and incorporate them into your collection of favorite nail designs. See other posts on our blog for more inspo.
FAQ: Spring Nails
What nail colors are in for this spring?
With spring coming, we get the urge to surround ourselves with warmer, lighter colors. Choose lighter shades of green, gentle pink or bright magenta, light blue or calming lavender. While it's still not the time for the neons, choose neutral or sheer shades adding some floral or geometric nail art to them.
How to do a simple floral design?
Apply base coat and base color. Let dry.
Using a dotting tool, place a small dot right in the lower corner of the nail and place 5 dots around it. Take a nail art brush and connect the dots with the middle to get petals. You can paint the middle of the flower another color to define it.
Apply top coat.