Themed Ornaments To Try With Christmas Nail Art Designs
Christmas nail art: what can be more fun? After picking your makeup and hairstyle for a Christmas party, it is time to match your nails with it. You can either choose ornaments and colors that shout "Christmas" or just add some glitter to any manicure. Even French manicure will look Christmassy if you add some silver glitter on white tips.
Christmas Nail Art
Source: nailsbycambria via Instagram, naildecor via Instagram, polishedtwins via Instagram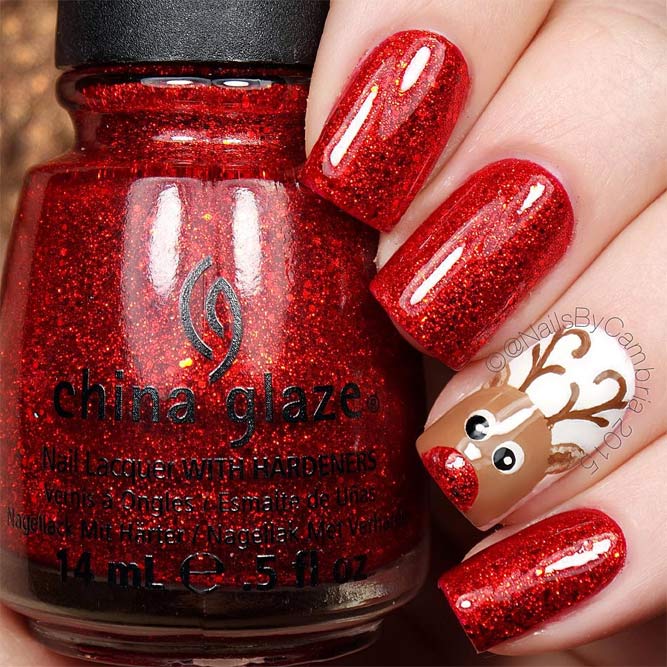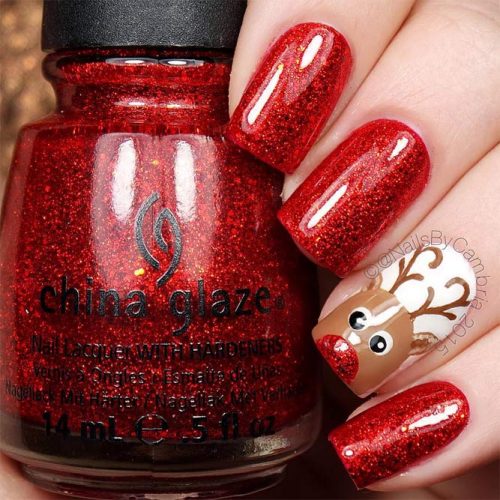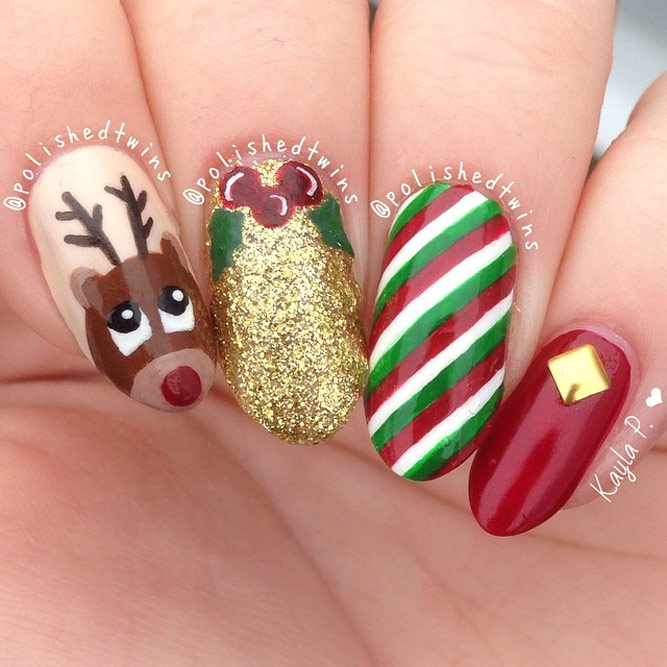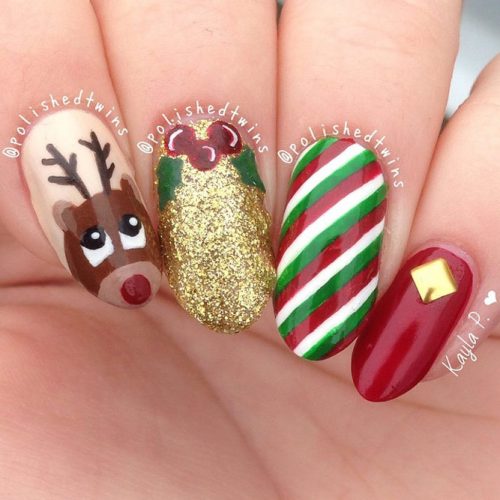 Source: doobysnails via Instagram, gotnail via Instagram, We Love Glitter Design
Nail art has evolved in a way that it fits various occasions and Christmas is not an exception. Traditional colors, themed ornaments, glitter, and rhinestones will make any manicure look perfect as well as Christmassy.
Christmas Nail Art
Source: Casual Contrast, Lackliebe, botanicnails via Instagram
Source: nailedbymary via Instagram, _mynaildiaries_ via Instagram, tarynatyourfingertips via Instagram
Holiday nails tend to be as bright and bold as summer nail designs. However, it does not mean that you cannot opt for something less extravagant and more elegant, like white-and-red stripes or slightly altered French.
Christmas Nail Art
Source: Fraulein Nailpolish via YouTube, thenailtrail via Instagram, livwithbiv via Instagram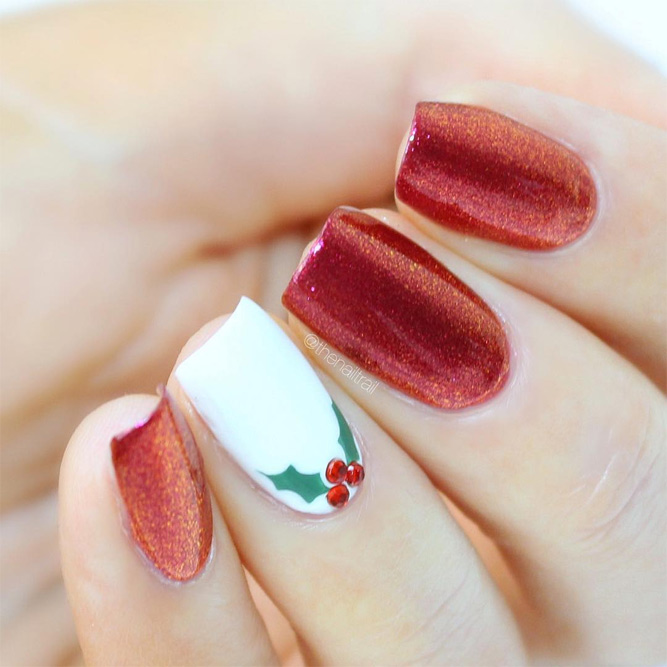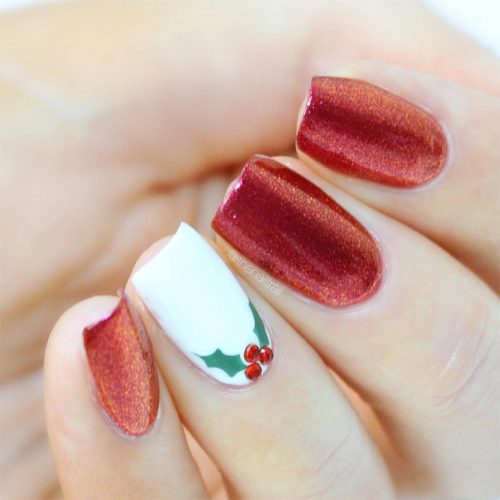 Source: whatsupnails via Instagram, yagala via Instagram, nailsbylisayeg via Instagram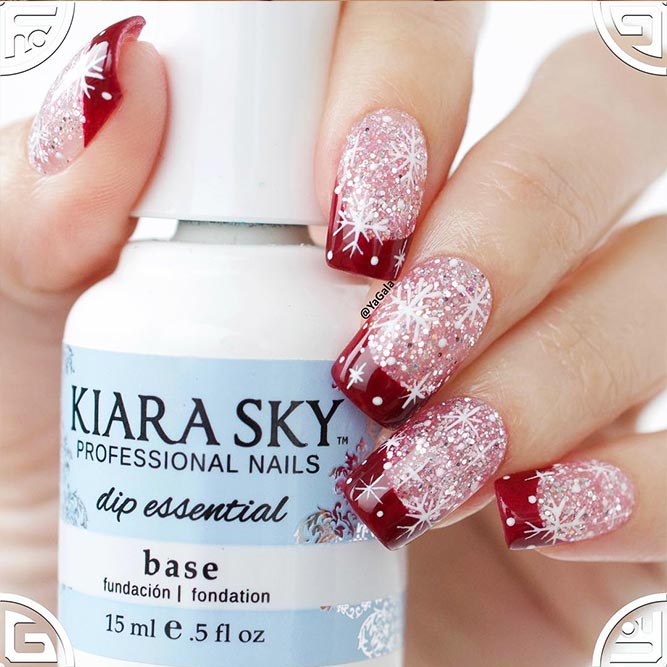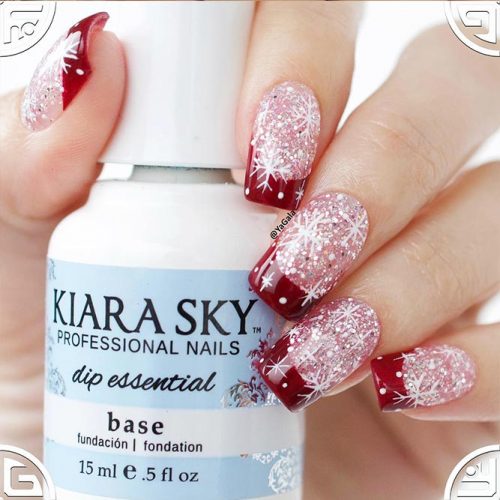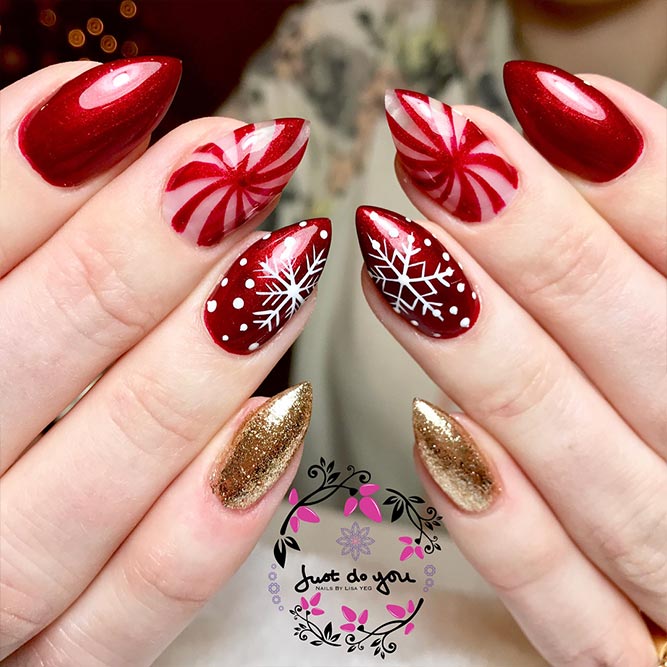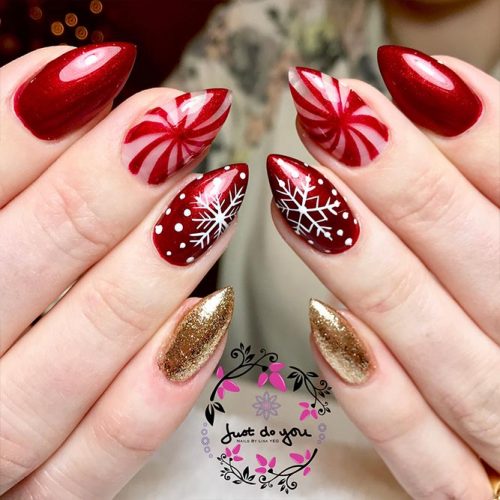 Holidays nails are supposed to be festive and unique. However, there is something that is always entitled to be the theme for Christmas manicure – snowflakes. In case, snowflakes are not your cup of tea then you can easily play around with some holly accents and sparkly nail polish.
Festive Nail Designs For Your Perfect Christmas Mani
Source: lieve91 via Instagram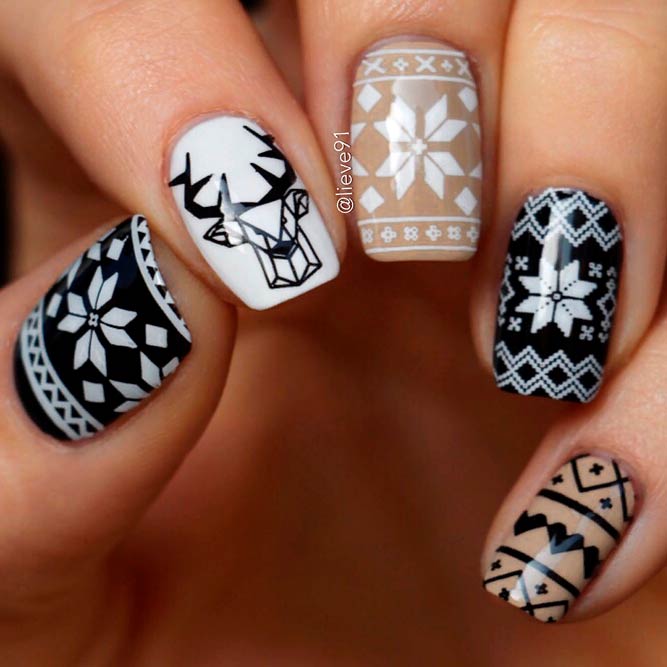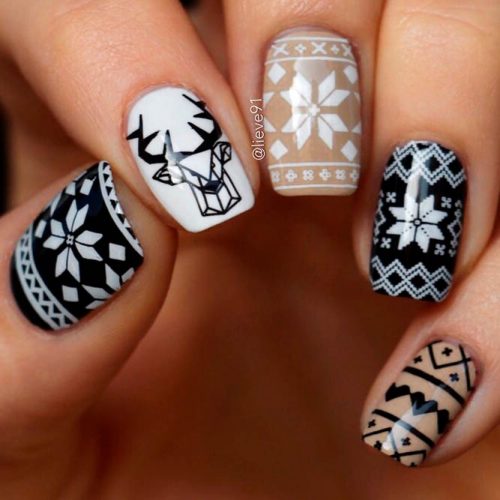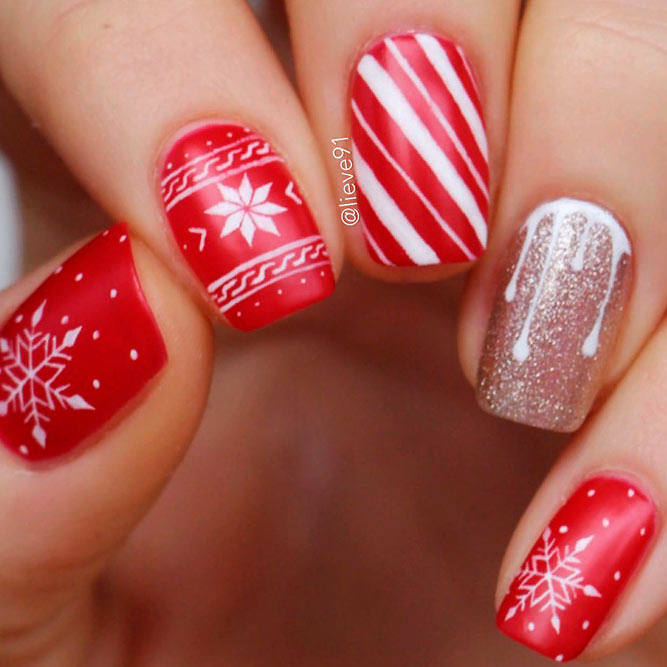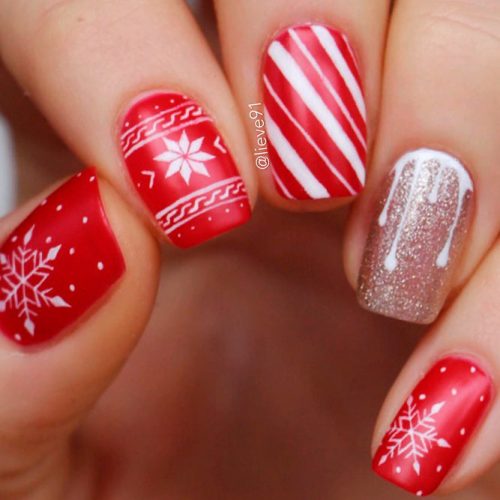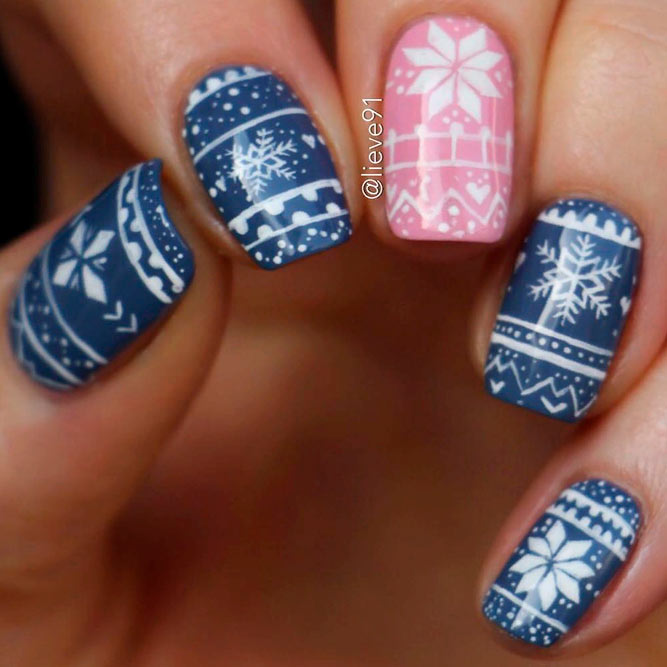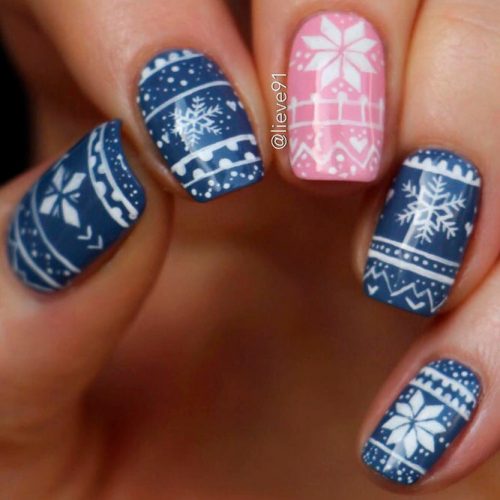 Source: home_of_deva via Instagram, nailsbycambria via Instagram, home_of_deva via Instagram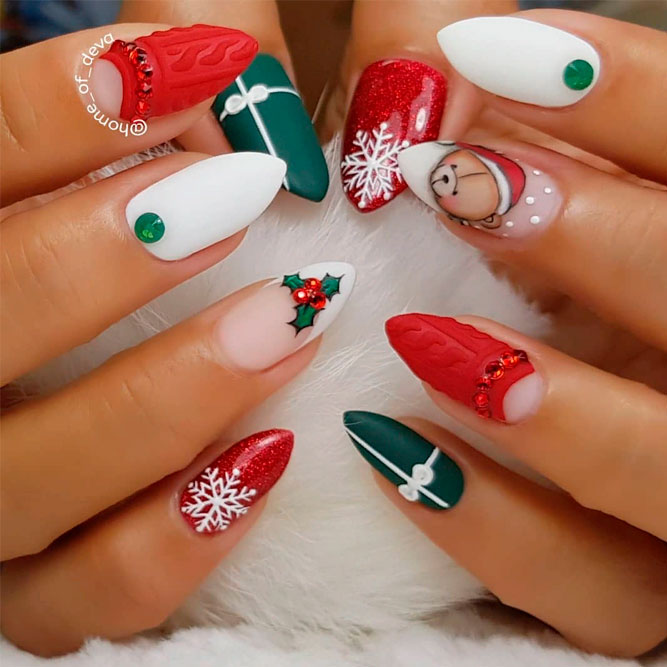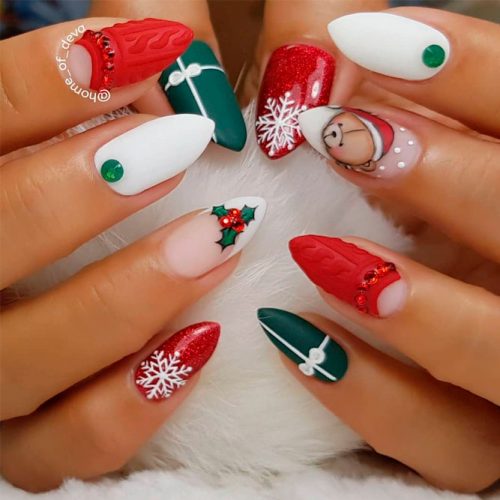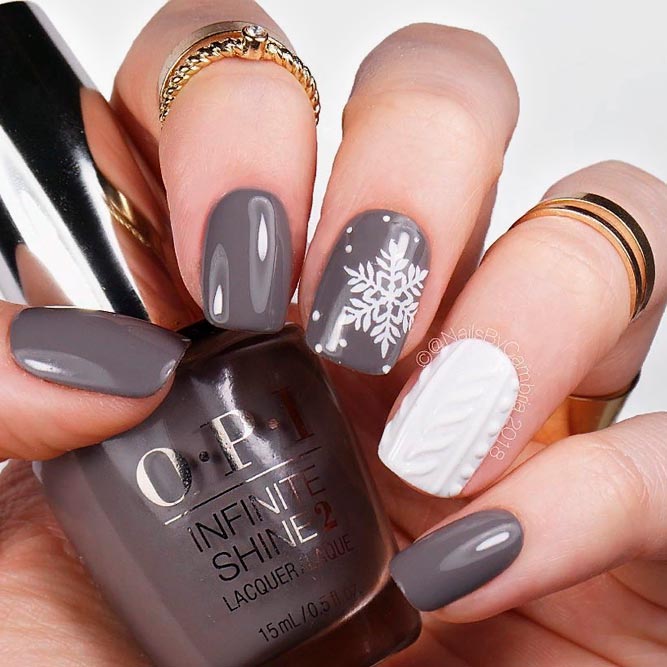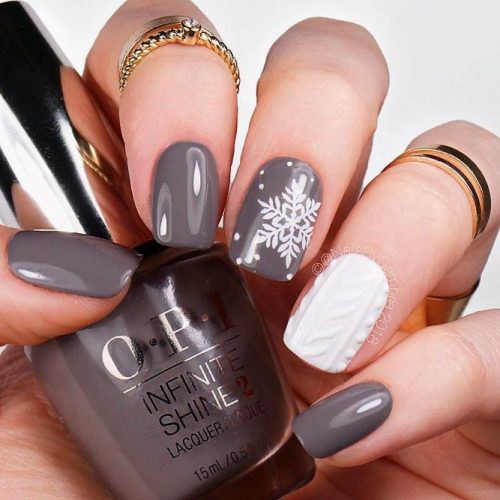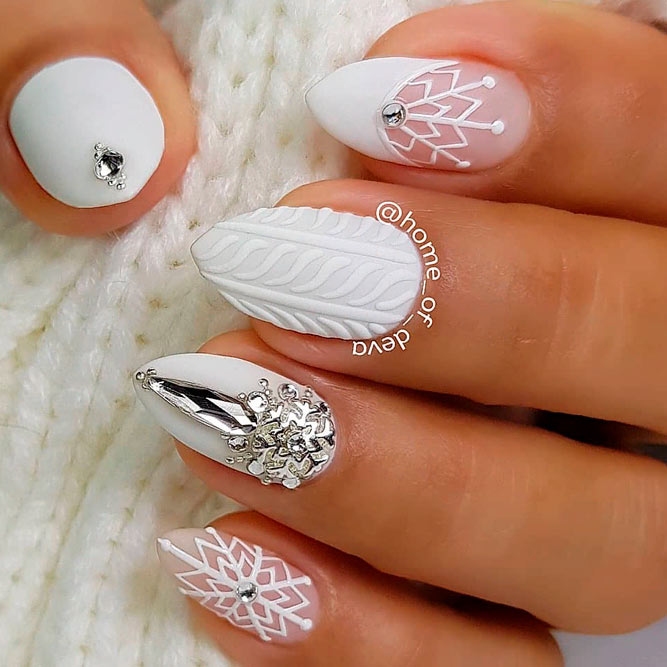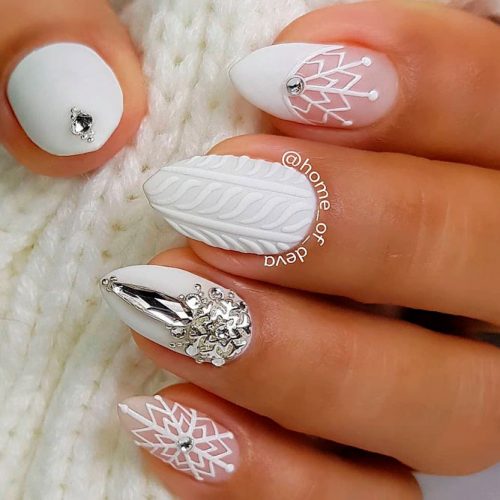 There is no best shade for Christmas manicure, but there are perfect patterns. No matter the color preference, you can find the ideas to suit your own style and taste that is for sure.