By:

Glaminati Media

| Updated:

06/12/2019
Bold Green Ombre Hair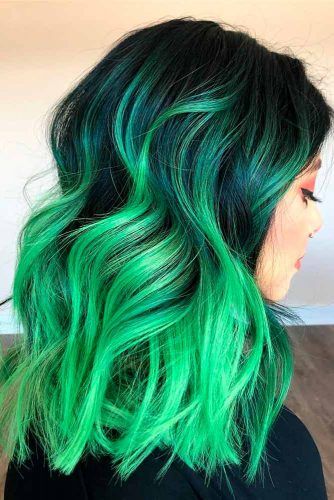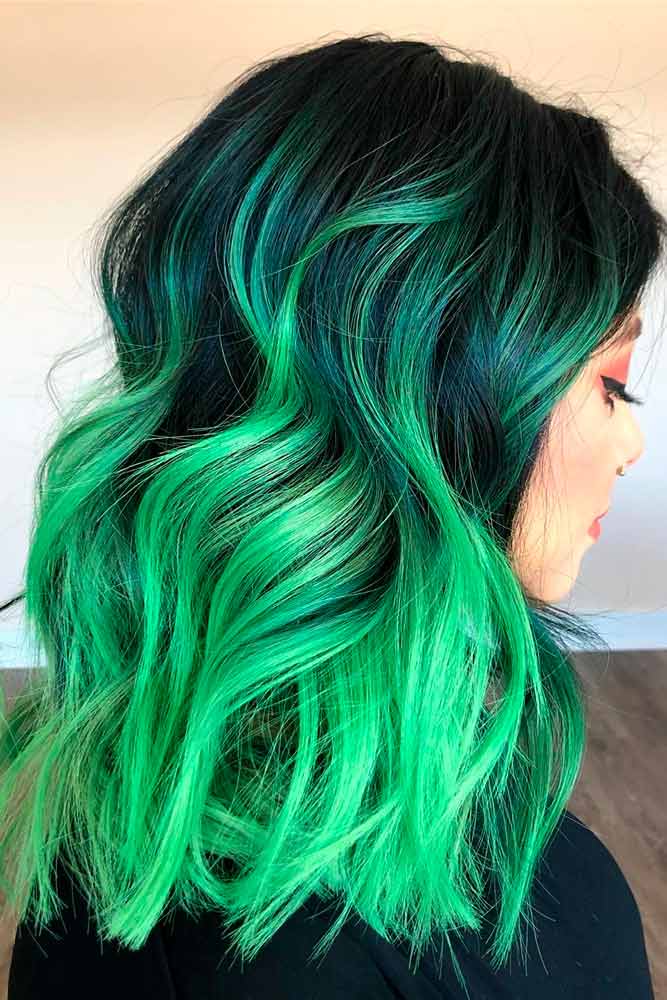 Here's another way to combine several green shades in one hair color. The green ombre hair color is a popular hair trend that doesn't seem to disappear anytime soon. So, you can dye your locks applying this amazing technique and be sure that they will keep up with fashion.
Source: hairbyowlz via Instagram

Black And Green Ombre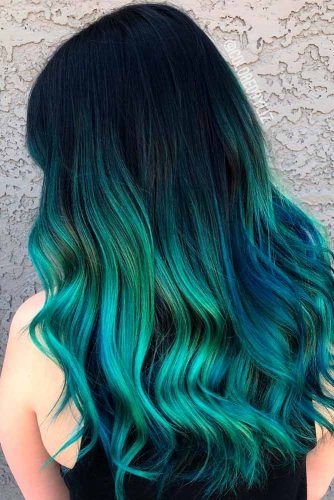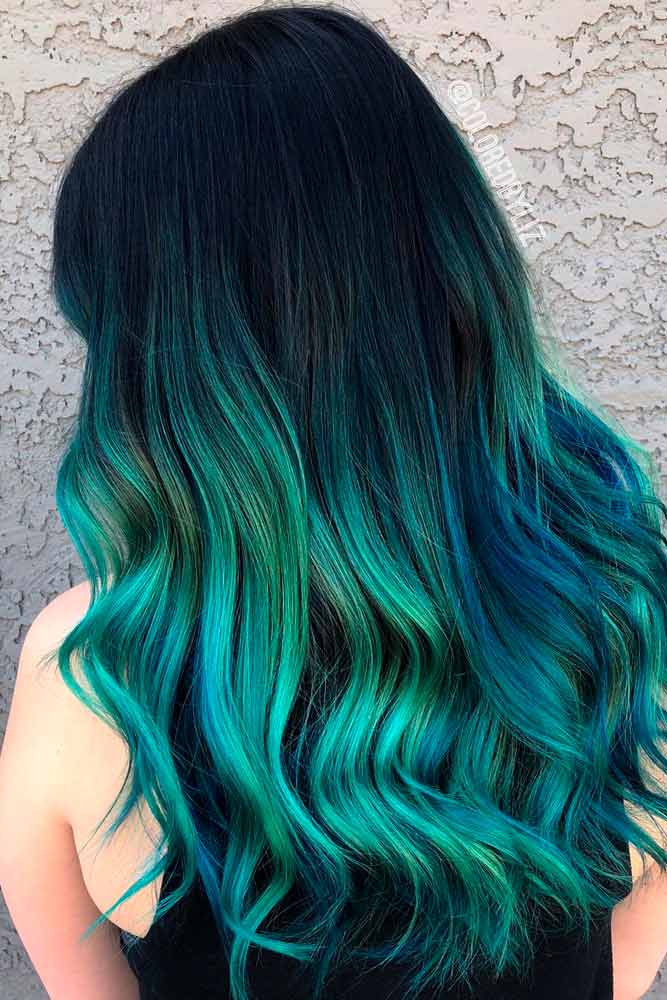 It's a common fact that black is a perfect accompaniment for basically any hair color and green is no exception. Black and green hair comes out both edgy and low-key, which makes it a dress code friendly option.
Source: coloredbyliz via Instagram

Blue And Green Balayage Hair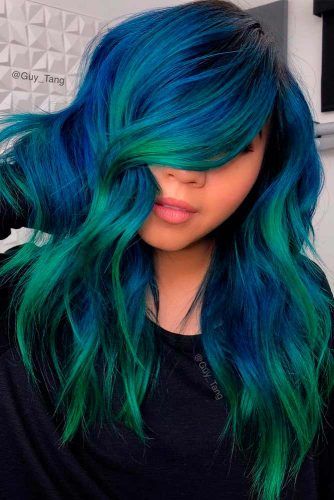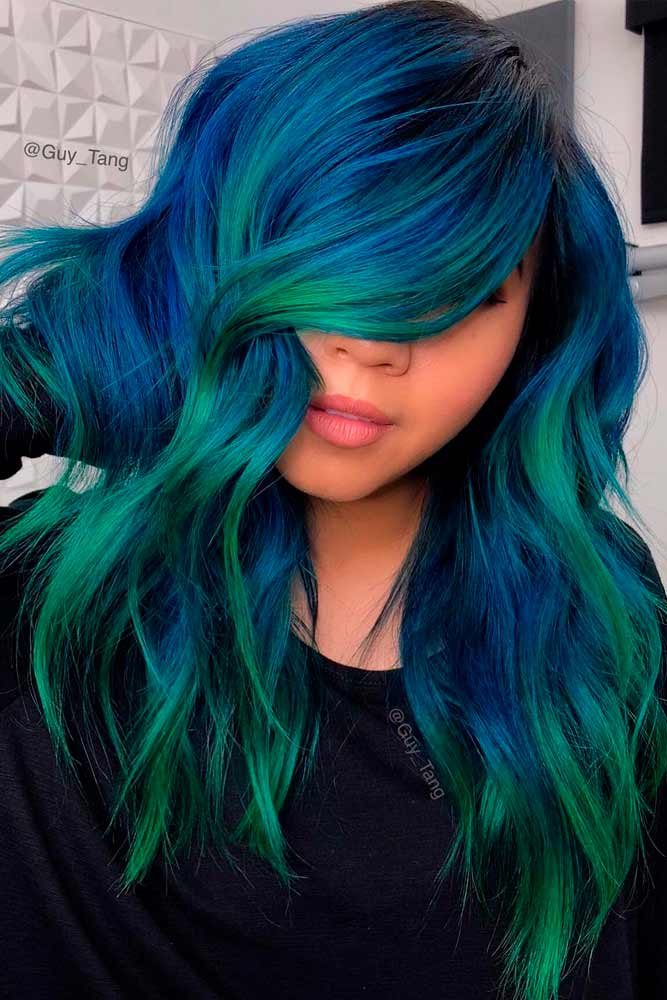 Balayage is another popular hair coloring technique that allows you to mix several different shades. The blue and green hair colors are literally meant to be teamed together. They seamlessly blend into one another creating an impression of raging ocean waves.
Source: guy_tang via Instagram

Pink And Green Balayage
Though, it's not necessary to combine related colors using the balayage technique. If you feel that you'll be able to pull it off, you can try mixing opposing colors, such as pink and green. If that's too much for you but you still want an eye-catching hair color, go with something less distant on the color wheel. For instance, purple and green hair shades make up an incredible combo.
Source: butterflyloftsalon via Instagram

Gothic Mermaid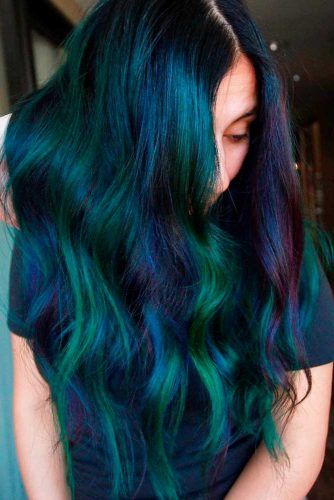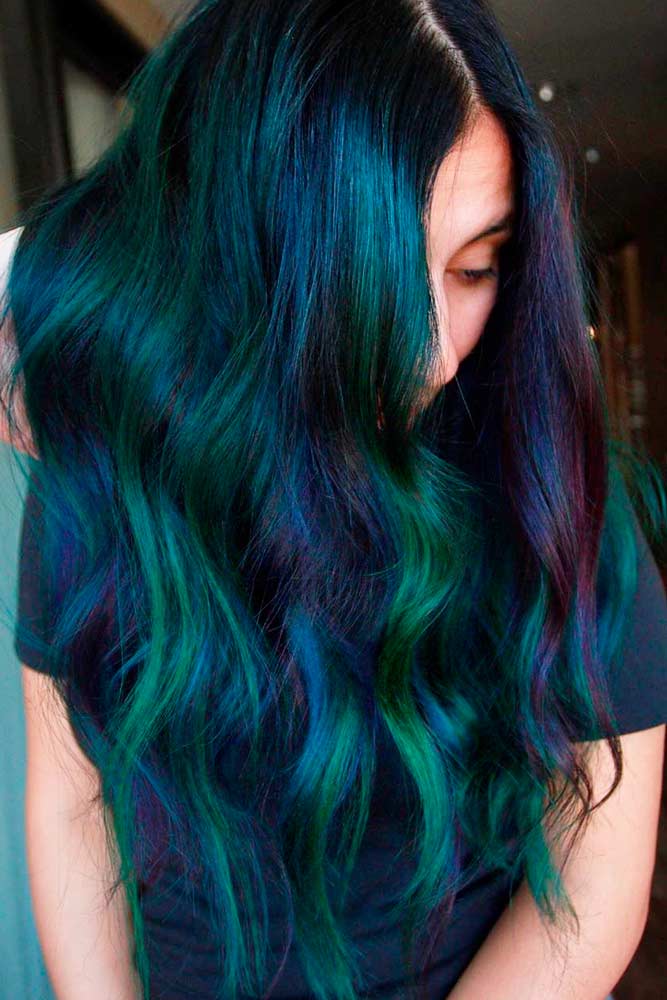 We find mermaids exceptionally attractive because they're so mystique and elusive that you barely believe in their existence (joking, sure thing). However, our mind draws a very vivid picture of these unearthly creatures when we think of them. What would mermaid's hair look like? We're almost sure that it would combine such shades as green, blue, purple and black. Being a bit complex and gothic hair color, it fully pays you off with the compliments you get.
Source: makeupbyfrances via Instagram

Two-Toned Parted Hair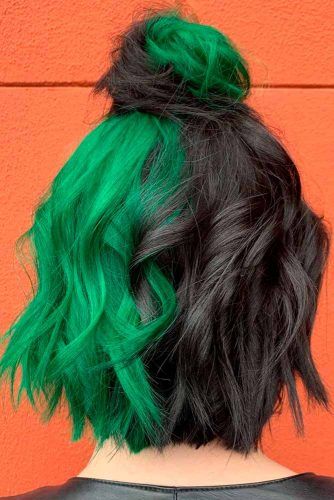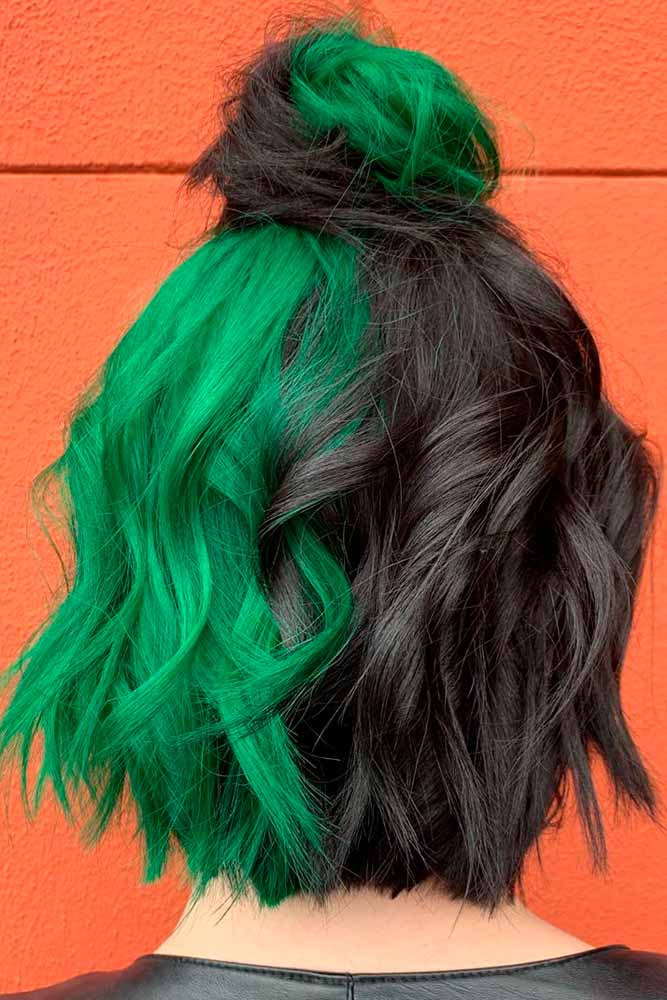 Maybe, you're inspired by the Australian singer Sia but want to bring a colorful change into her stage look? Or you simply enjoy being in the spotlight? One way or another, this two-toned parted black and green hair won't leave you unnoticed for sure.
Source: cosmo.kenzie via Instagram

Everybody goes green. No matter how you understand this phrase but green hair color is arguably a must this season. So, ensure your hair colorist will have free time to book an appointment.