Photo 1-3: Flower Crown
Source: The Brisbaneweddingweekly, The Weddingchicks, The Josevilla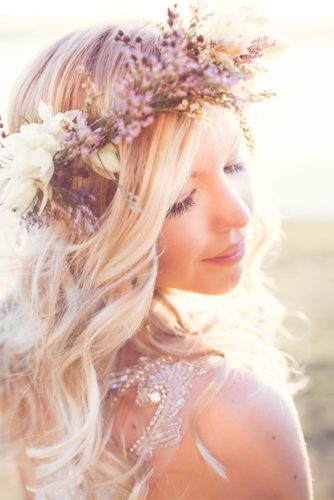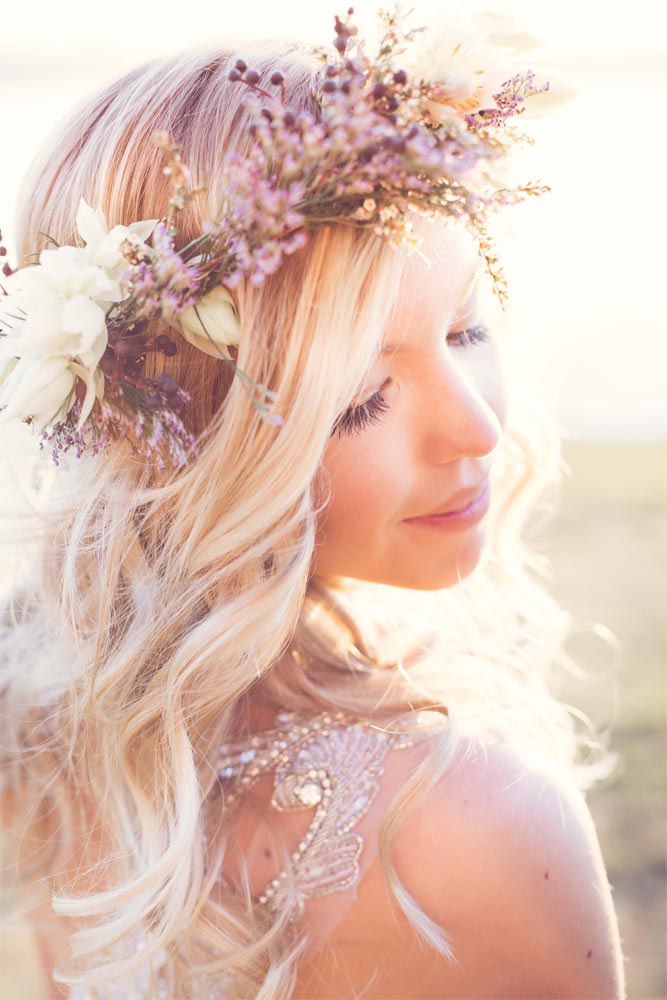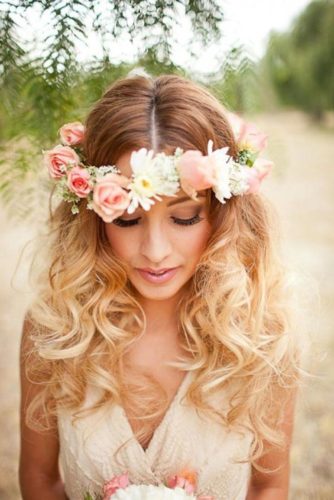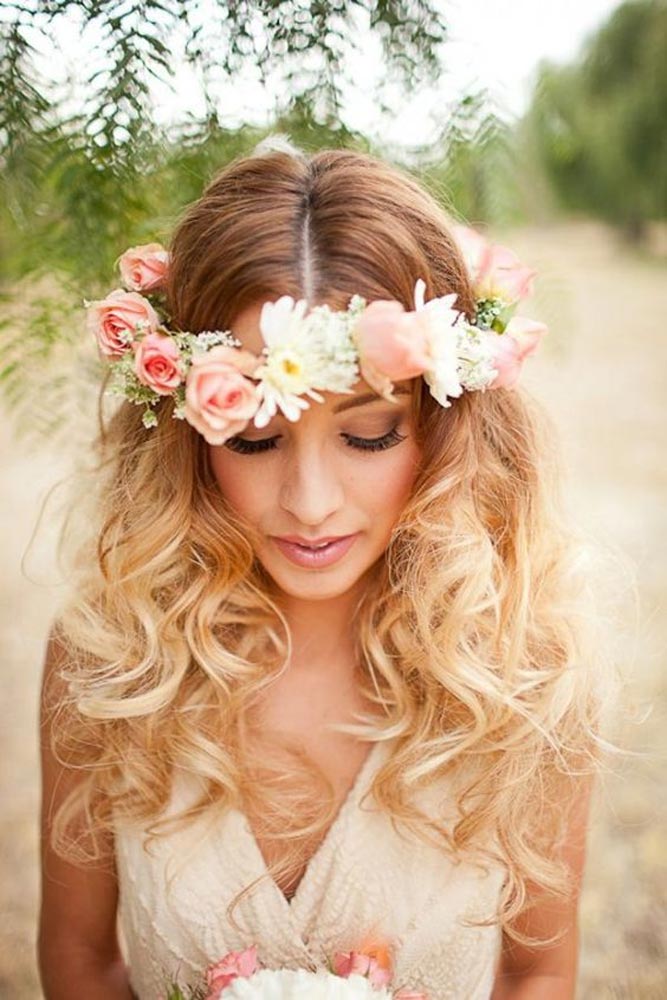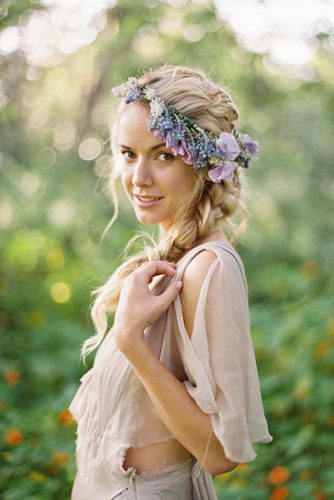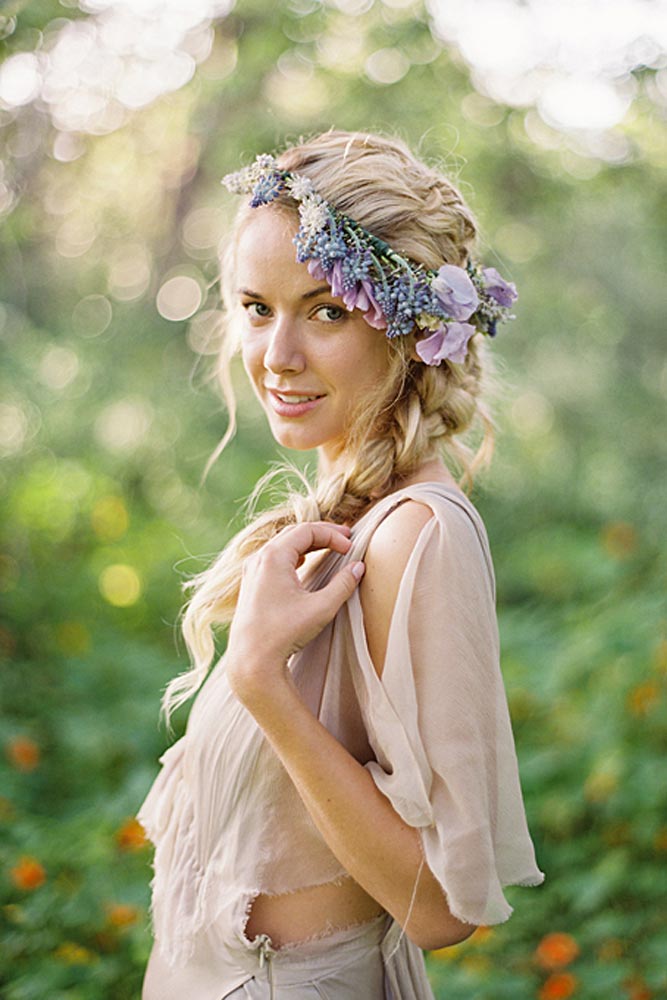 Photo 4-9: Flower Crown
Such looks are quite popular as prom hairstyles today. Wear a diy flower crown, and all your friends will envy you. Choose the flowers that you like the most. However, keep in mind that they will be in your hair and, consequently, not far from your nose. So, the scent of these flowers should not be too intoxicating.
Source: goddessbynature via Instagram, itsbeccatobin via Instagram, heidimariegarrett via Instagram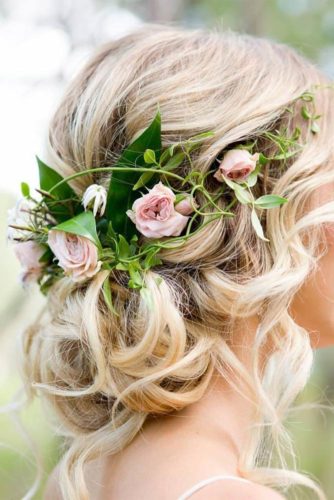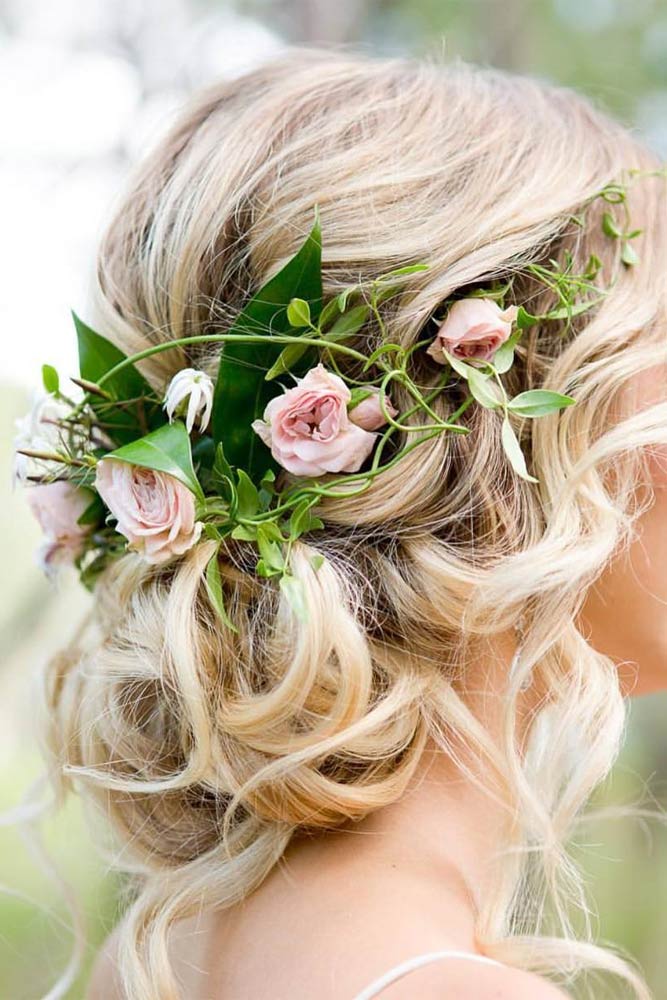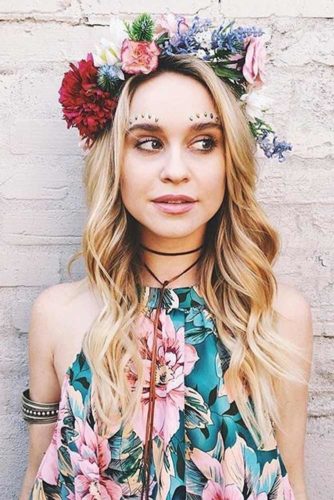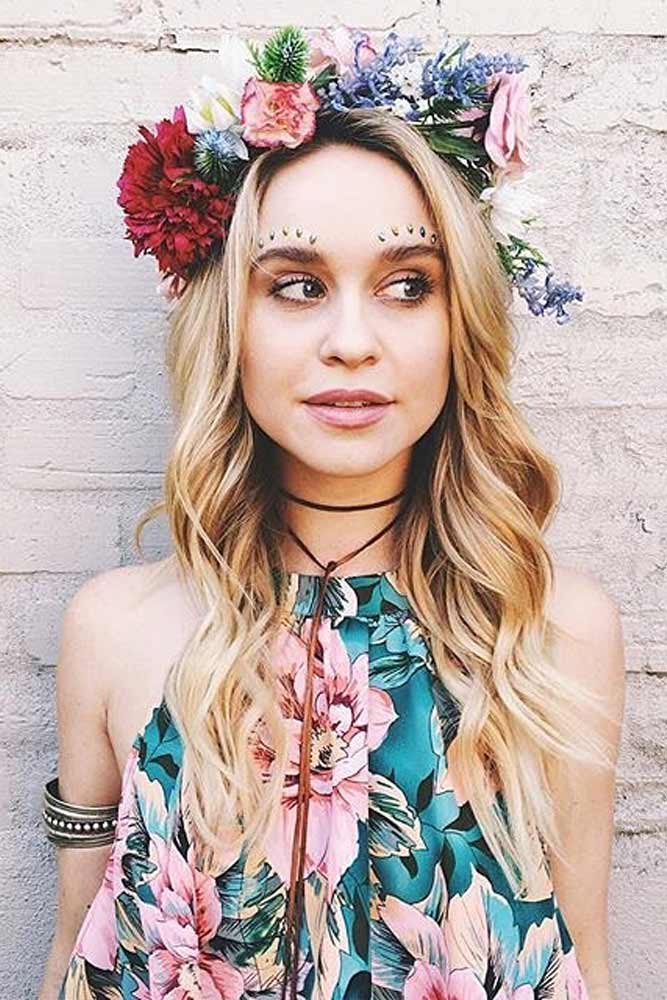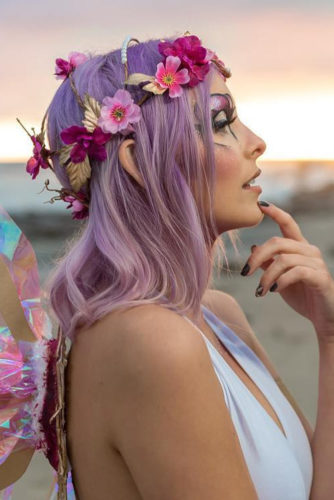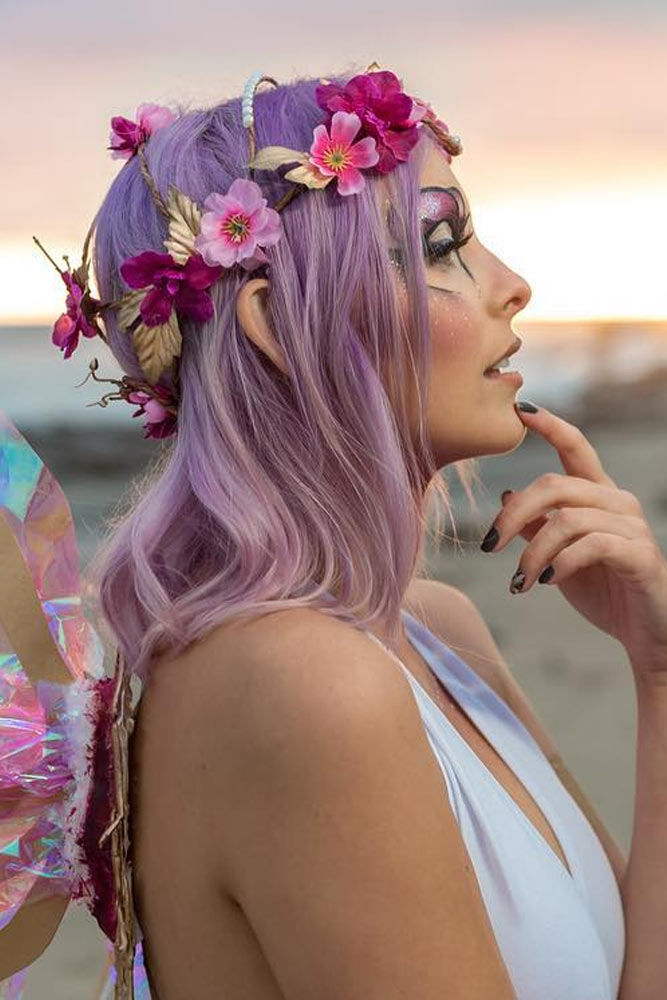 Note: the process will be easier if the flowers are not only large, but also small. This accessory will stay fresh longer if you trim each flower and let it stay in water for about one hour.
Source: showmeyourmumu via Instagram, gardensofwhimsy via Etsy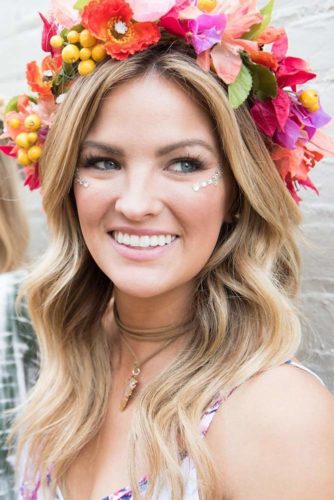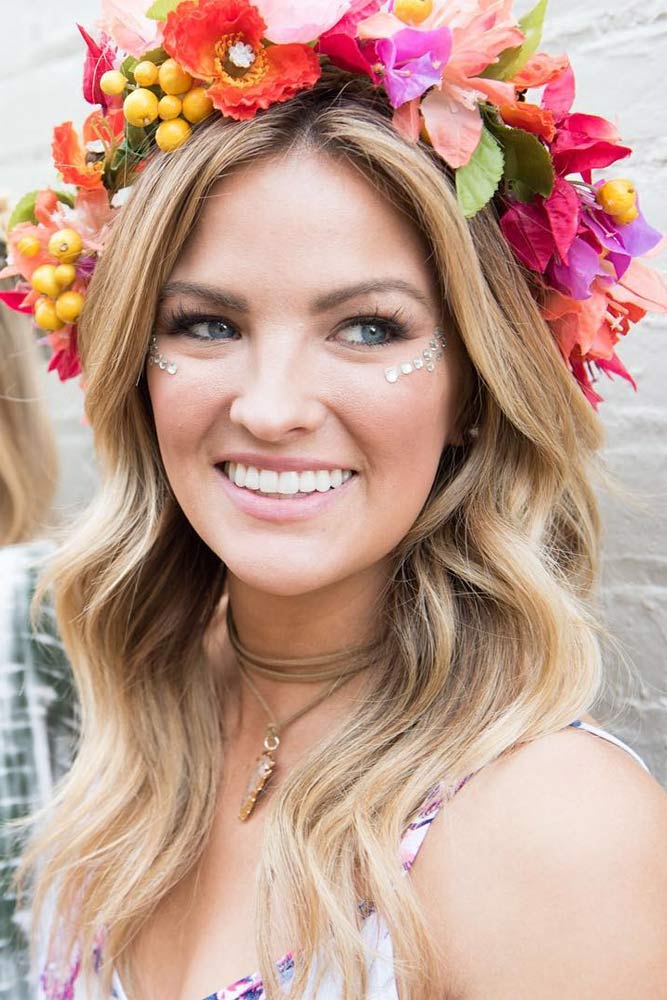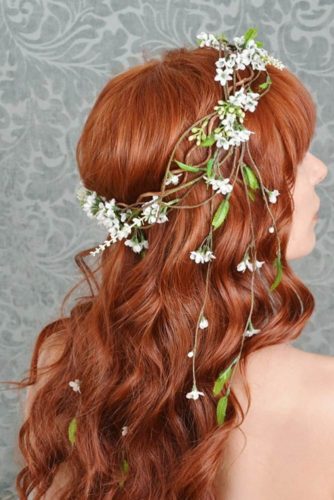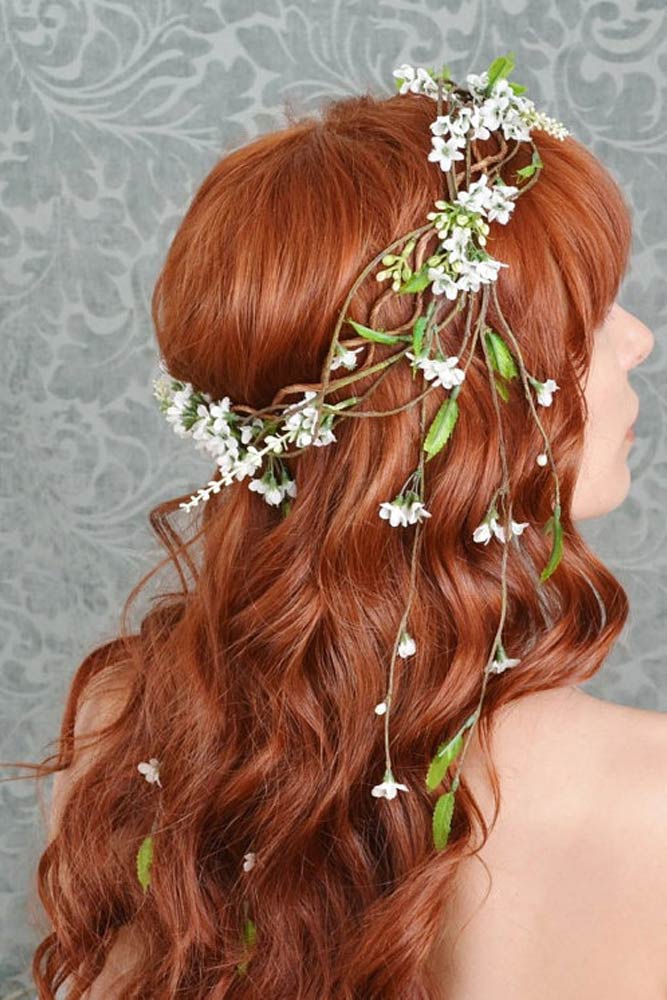 Photo 10-15: Flower Crown
To make this accessory, wrap a wire around the head. It will help you to learn the exact size of the crown. After measuring the head, take leaves and greenery and wrap it around the wire. The wire should be covered. Otherwise, the accessory will look rough.
Source: The Flowerona, gardensofwhimsy via Etsy, gregandjessphotography via Instagram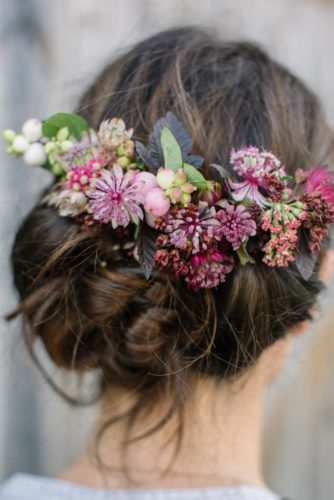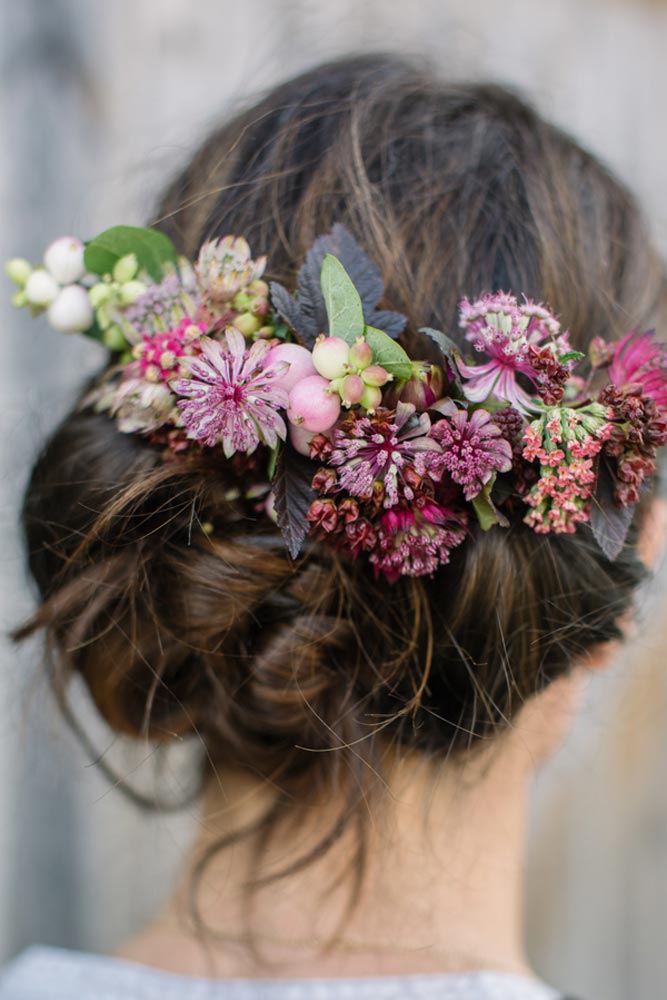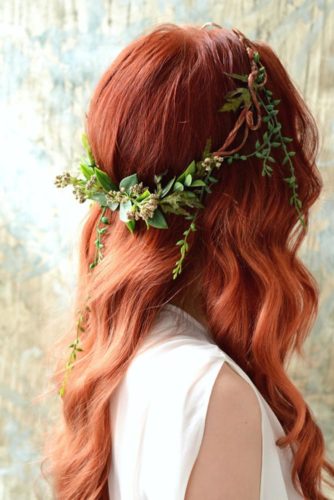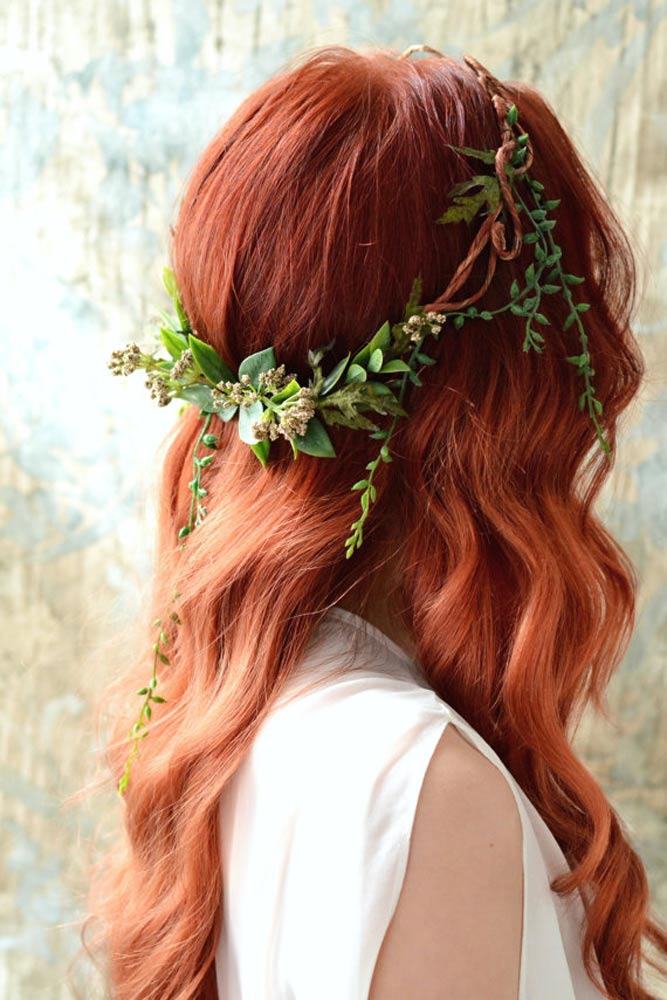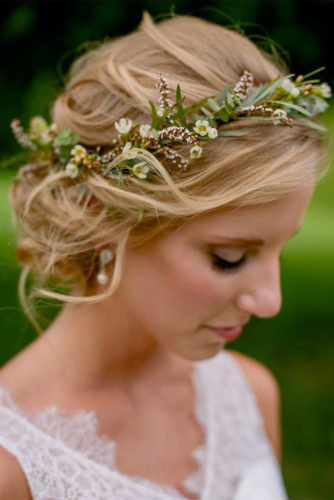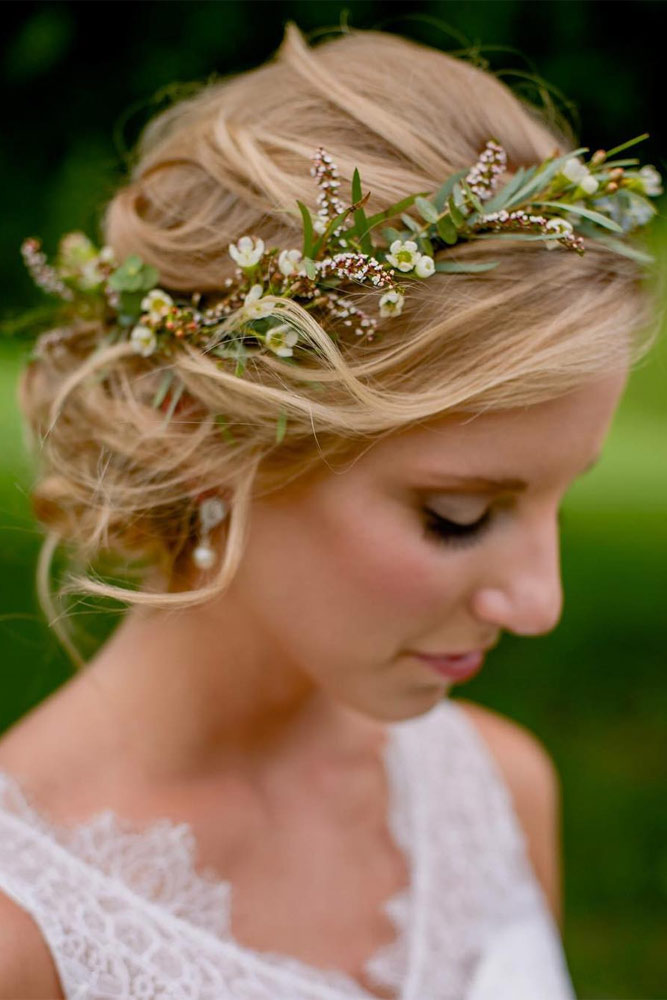 The next step is to become creative and attach beautiful flowers. Wrap them tightly. The flowers do not have to be all around your crown – you can just add some at the front. Now go have fun, little sunshine!
Source: folktalesau via Instagram, _snowflakephoto_ via Instagram, wendylaurel via Instagram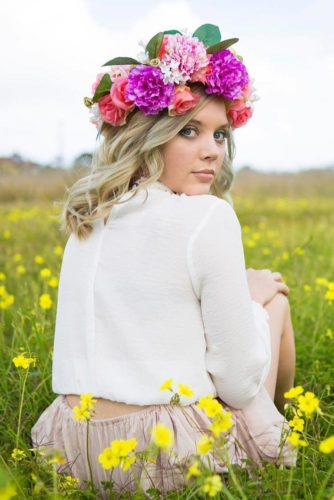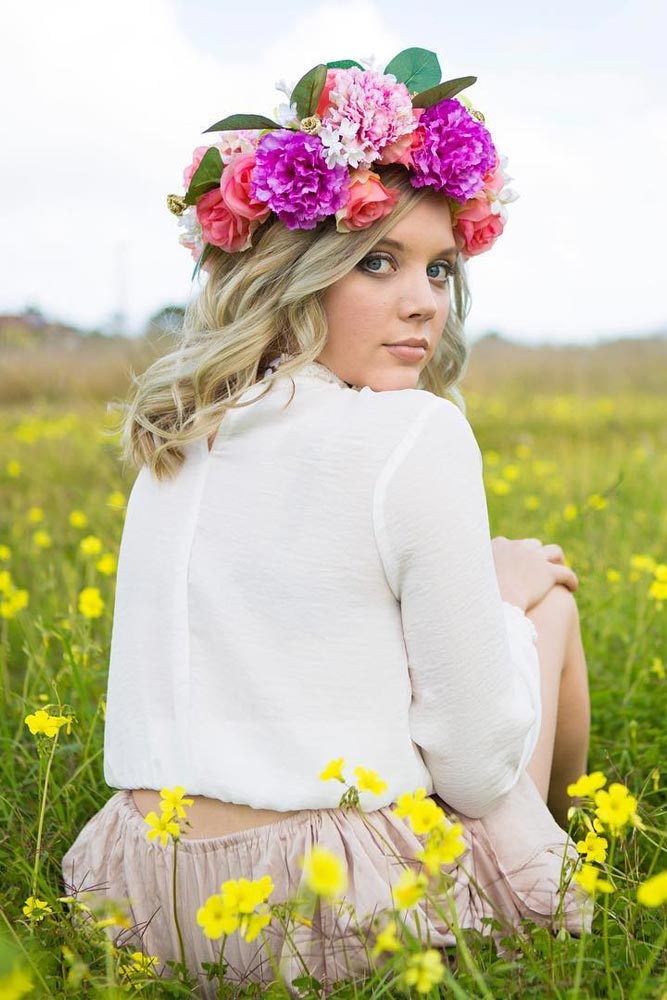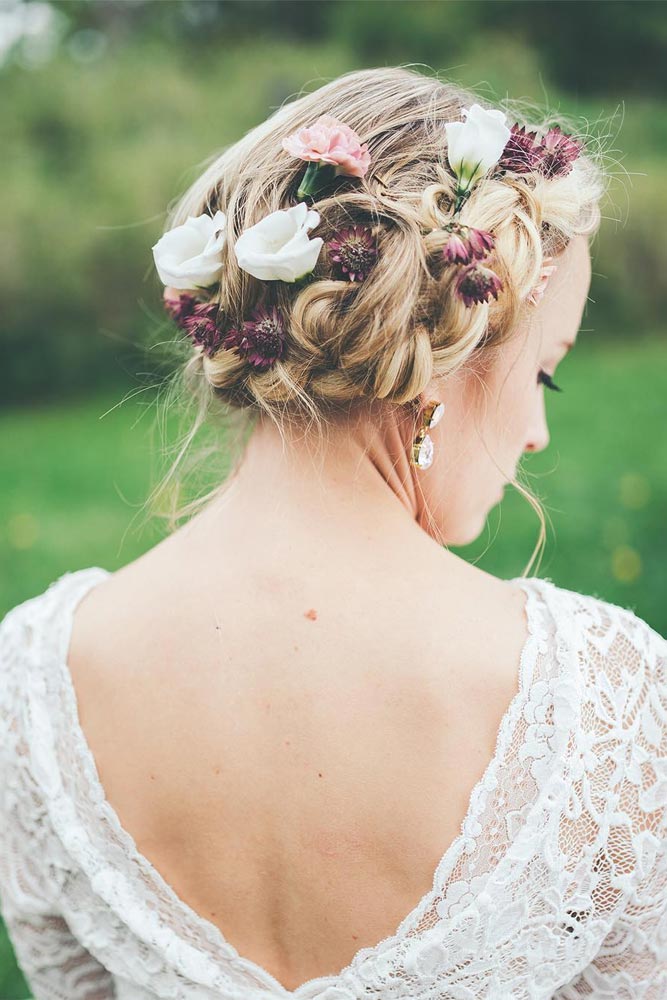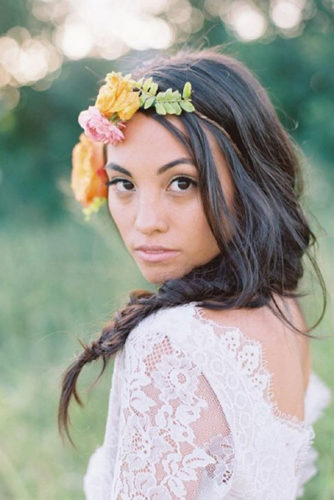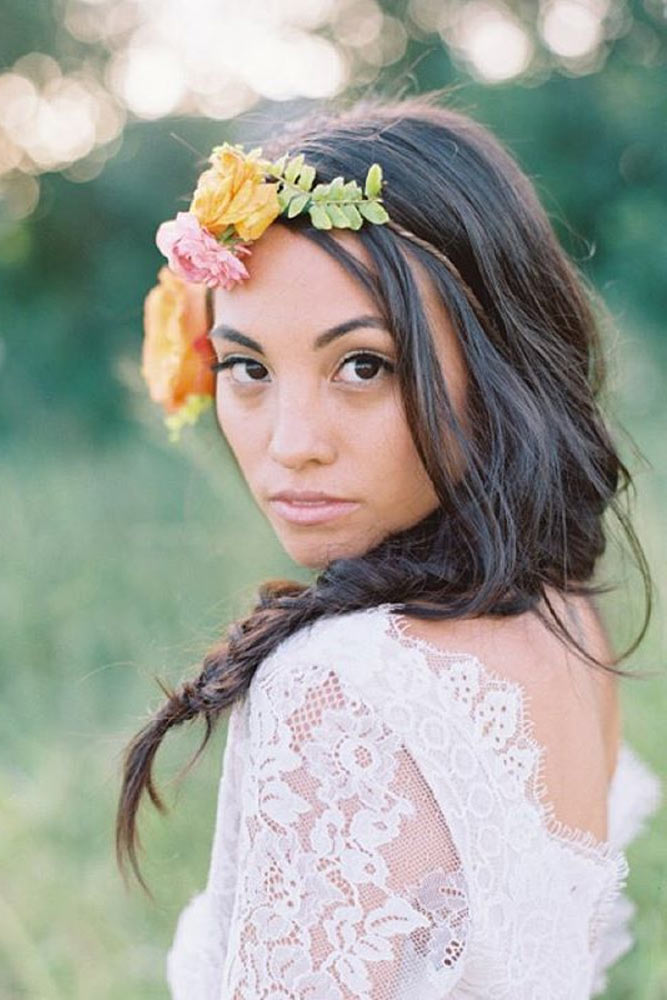 Photo 16-21: Flower Crown
Mind that you will look stunning wearing flowers in your hair disregarding its color. If you prefer a subtle look, pick color shades that fit the shade of the hair. For instance, if you are a brunette, then burgundy and deep red flowers would match your hair beautifully.
Source: silverandsagejewelry via Instagram, antonika.rusa via Instagram, Credit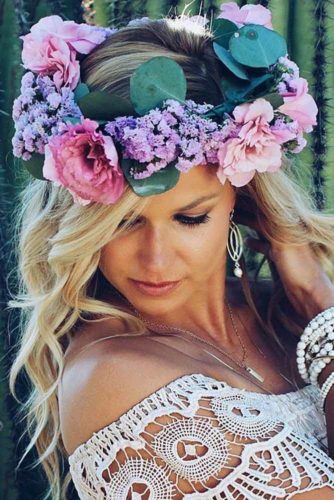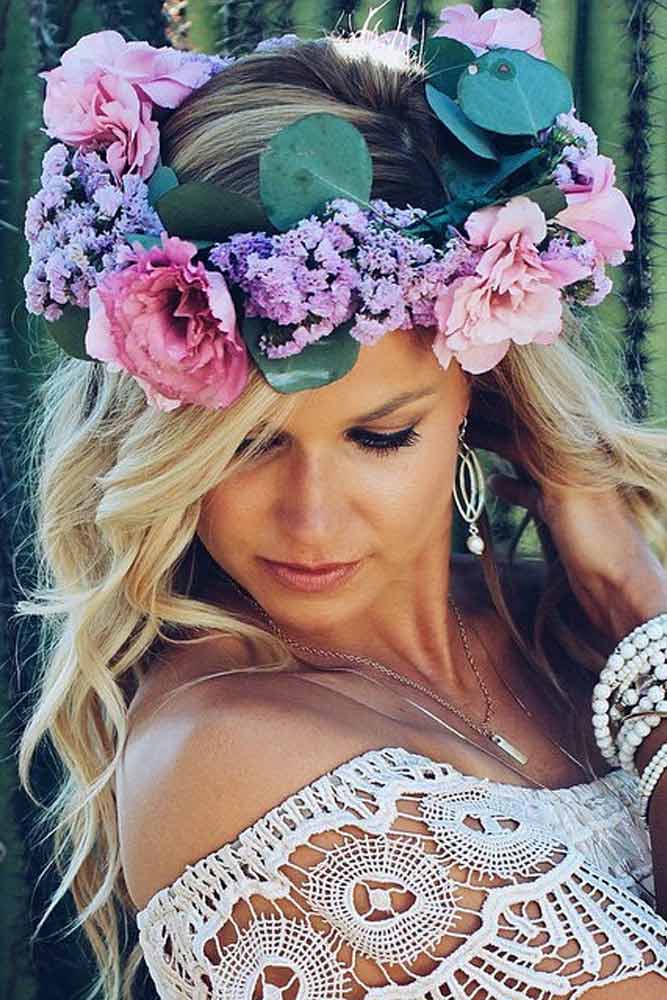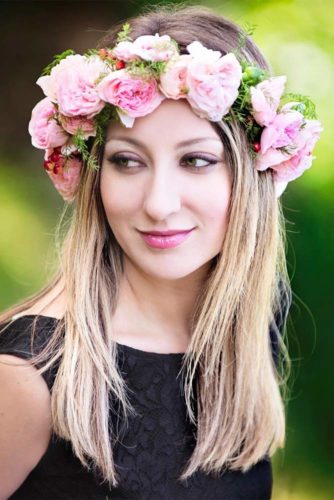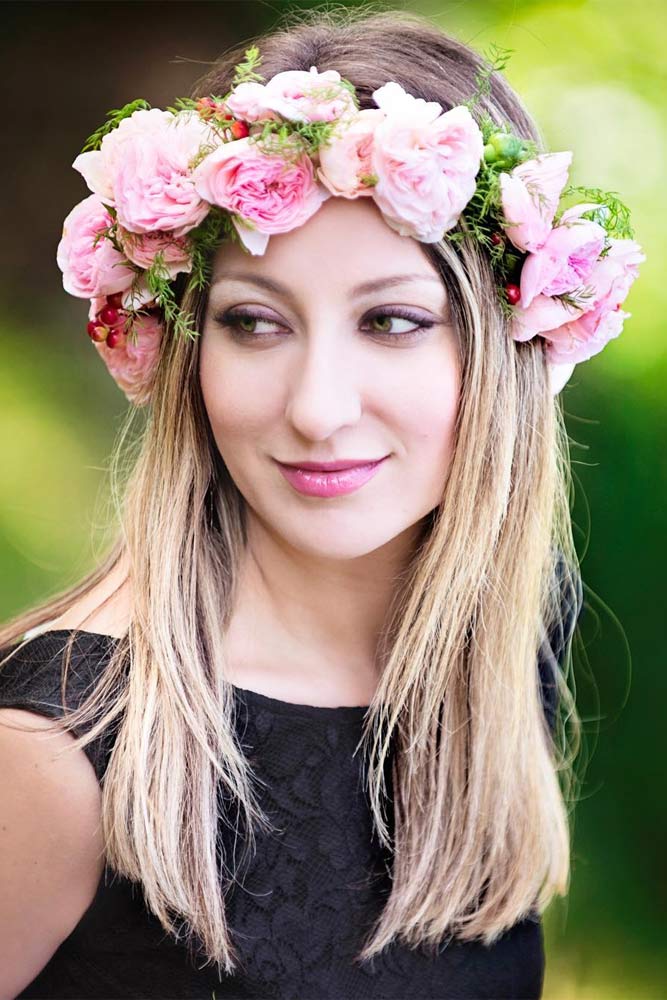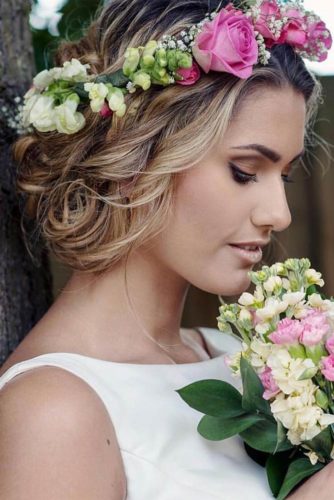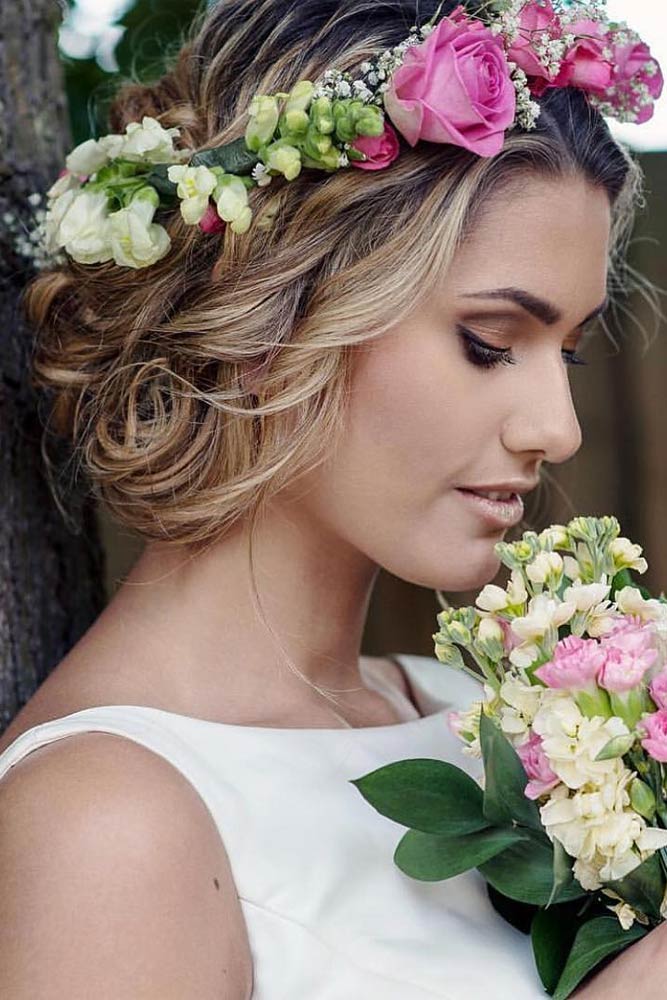 Bright pink flowers would match blonde hair. And white flowers would look amazing in red hair. Your hair dresser can give you advice which flowers can last for a long time without water.
Source: loverly via Instagram, showmeyourmumu via Instagram, baskinchamp via Instagram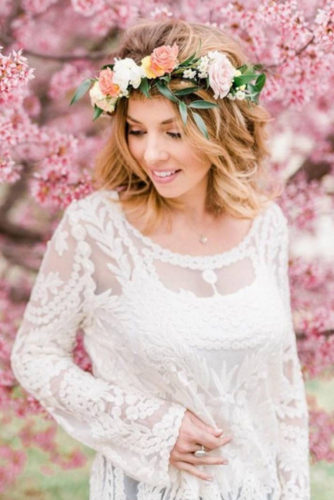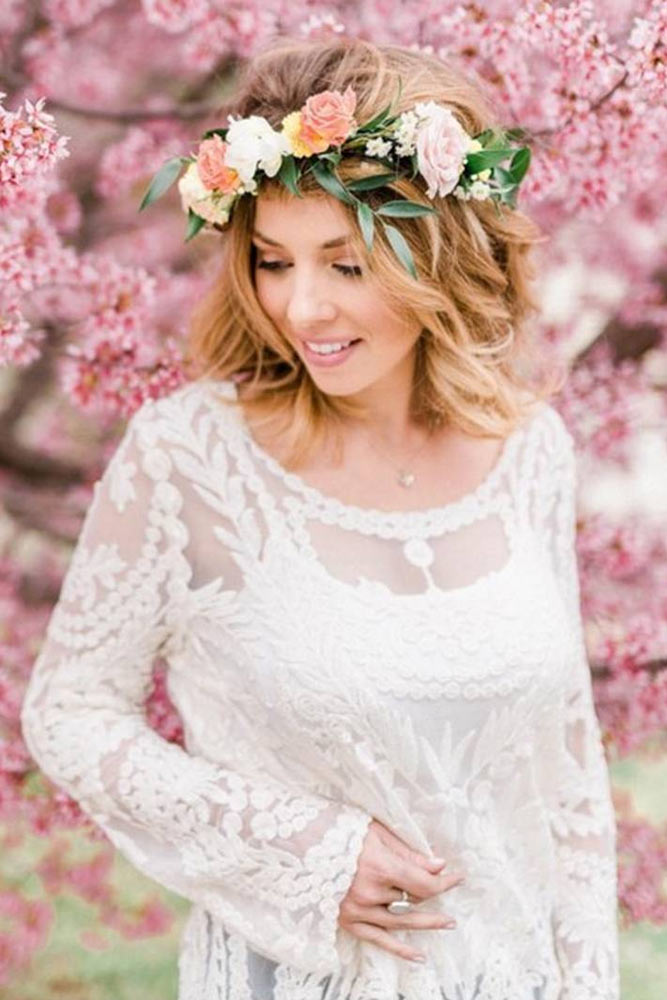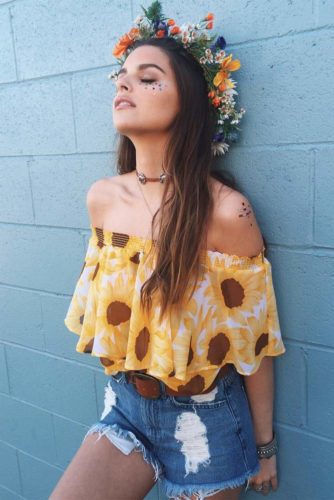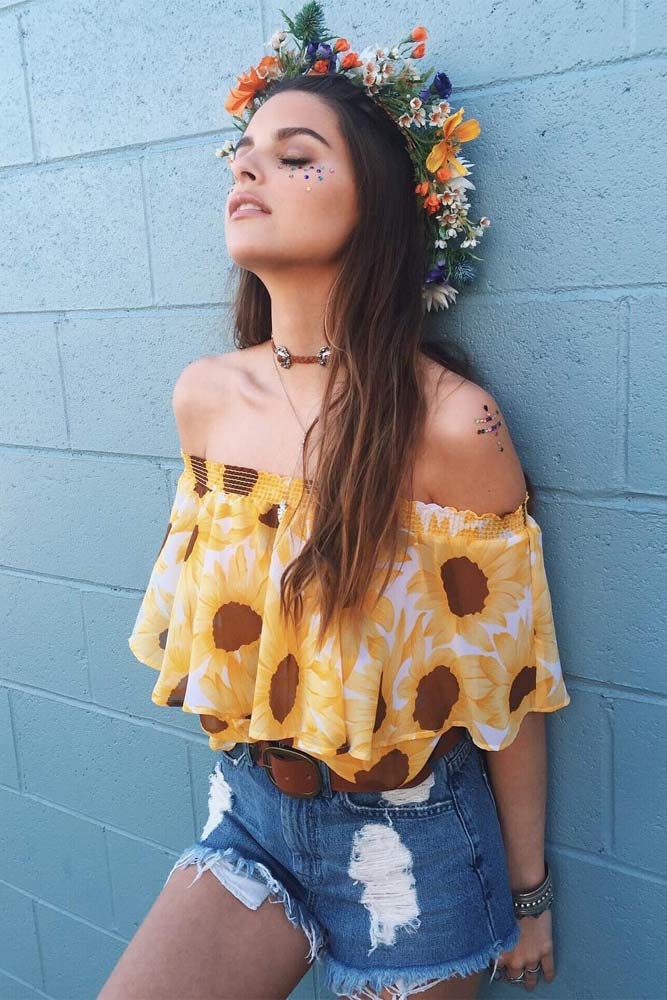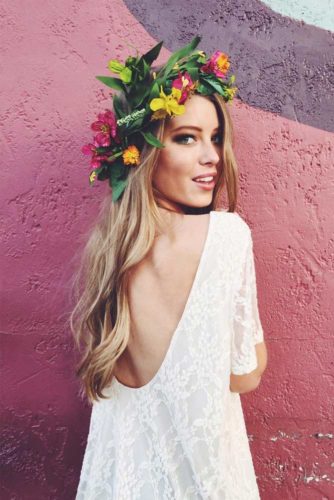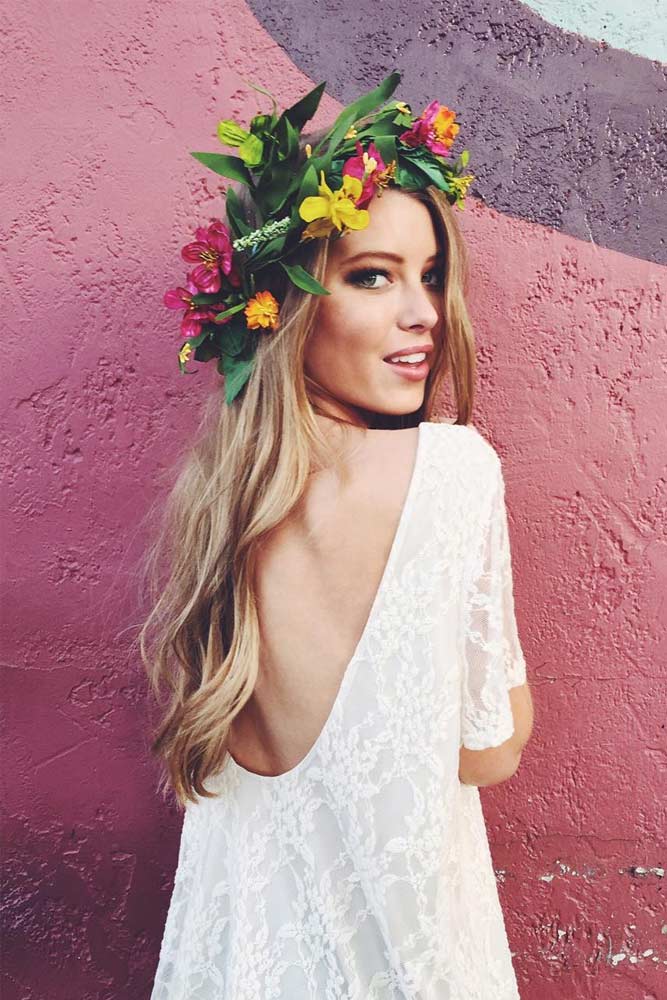 FAQ: Flower Crown
What does a crown of flowers symbolize?
A crown denotes prestige and accomplishments in most civilizations. The crown is generally shaped like a horseshoe or a circle, and it represents grandeur, power and eternity. Throughout history, flowers and foliage crowns have been used to symbolize love, fertility, and festivity.
Which goddess wore a flower crown?
The Roman bride would traditionally wear a verbena crown that she had picked herself. Queen Victoria has afterwards popularized this custom by wearing an orange blossom crown in her hair on her marriage with Prince Albert on February 10, 1840.
How do you preserve a flower crown?
Cover the bottom of a pie tin with a layer of damp paper towels to keep the crown fresh. Layer your crown on top of that. Put the tin in the fridge for up to four days after adding one more layer of damp paper towels.
Was this article helpful?