Burgundy hair is popular among women of all ages who wish to look brighter. There are many tones of burgundy so that every woman can find the most flattering shade for her complexion.
Usually, a cool burgundy hair color that includes much violet and red will compliment women with ebony, olive, or pink complexions. And a warm burgundy hair color will work for women who have golden or peachy skin tones. But we can reassure you that you can find your perfect burgundy even if your complexion is not that easy to compliment. Even short pixie cut looks amazing with burgundy color!
Mulled Wine Hair Shade
Source: flukeofmakeup via Instagram, k.s.colors via Instagram, voiceofhair via Instagram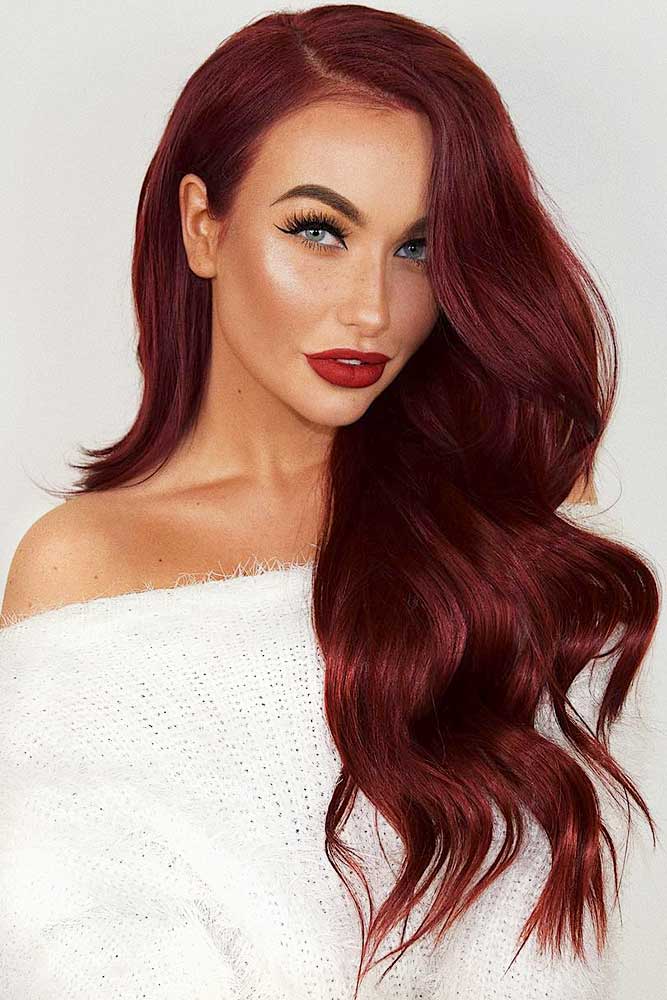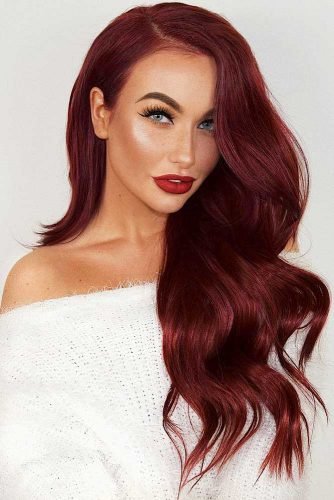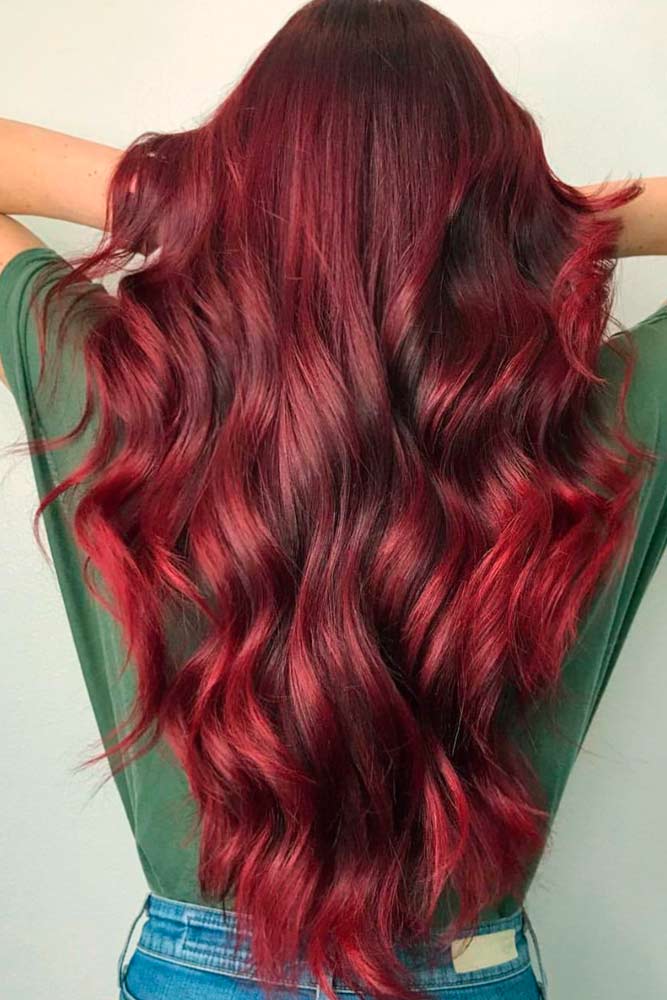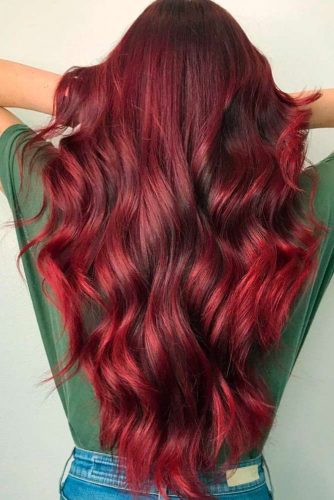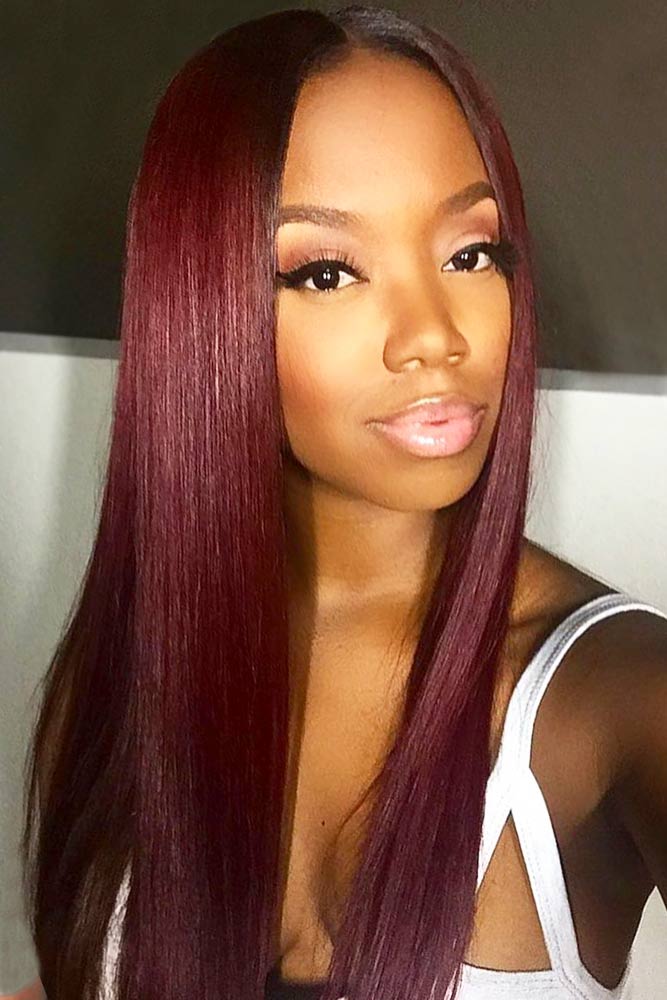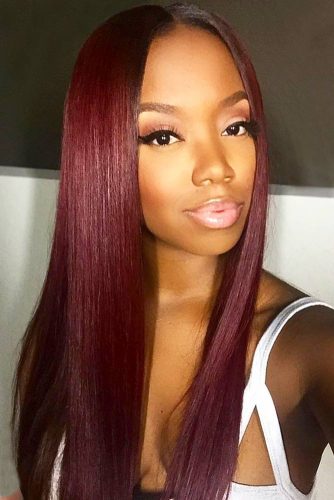 As you can observe in these pictures, a mulled wine hair tone will appear flattering whether your tresses are wavy, straight, or curly. These models with red hair shades look gorgeous.
Saturated Burgundy Hair Color
Source: guy_tang via Instagram, monarchhairco via Instagram, guy_tang via Instagram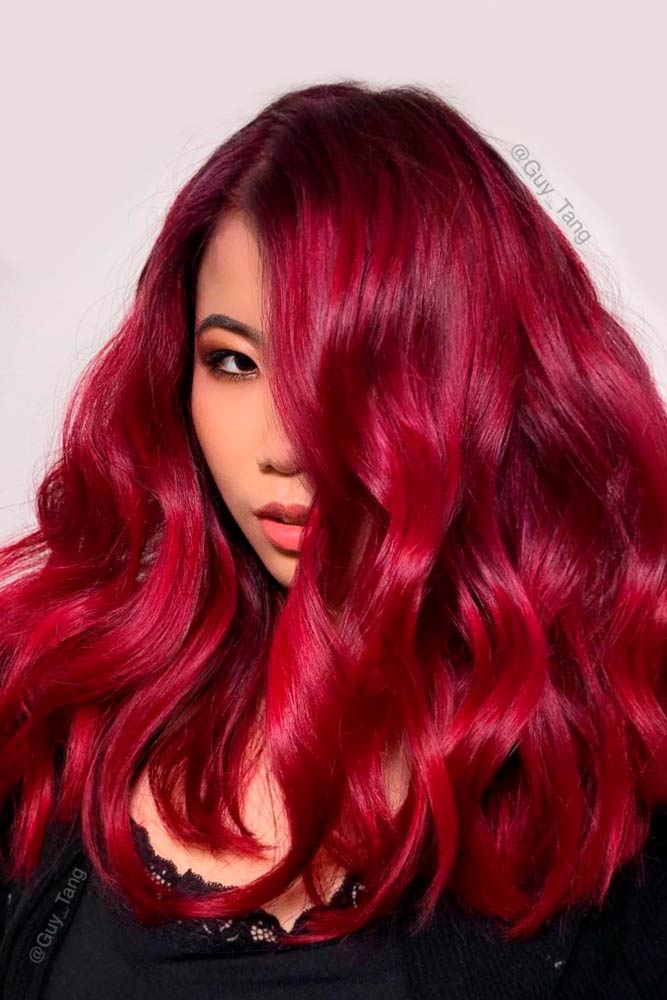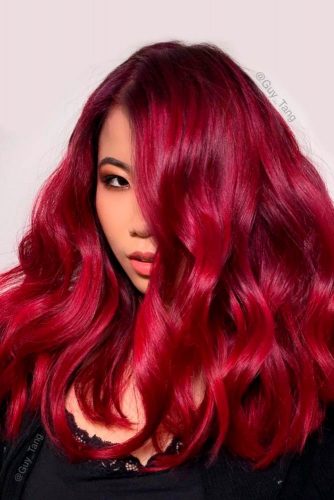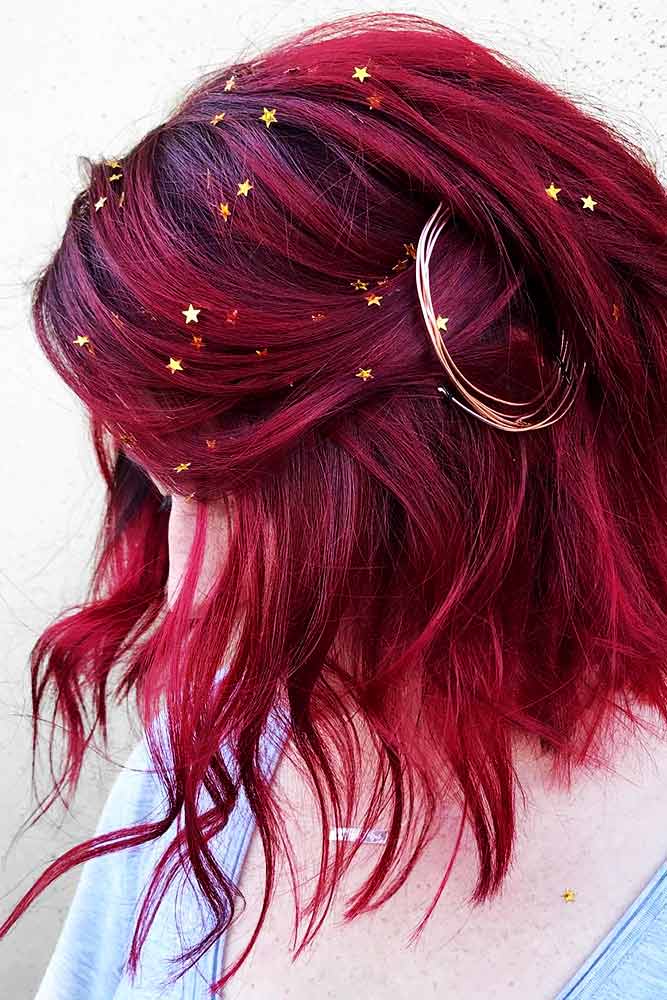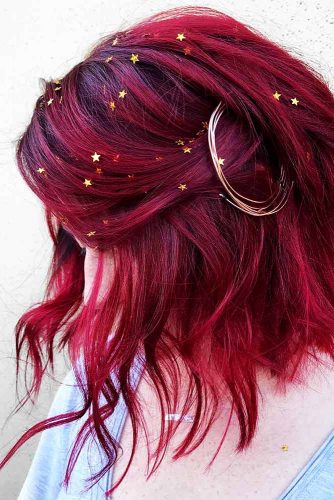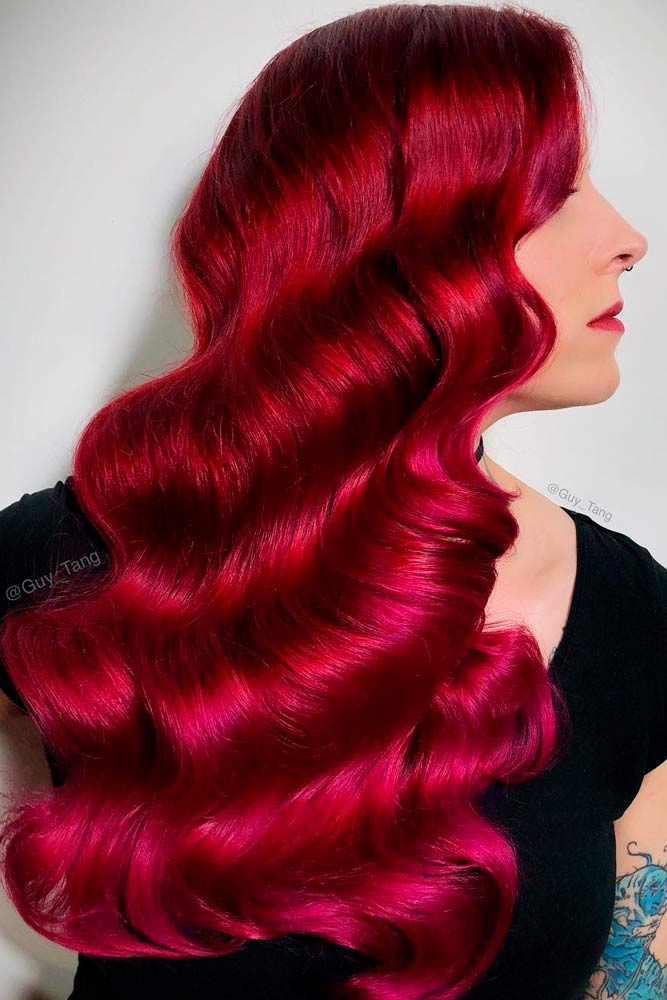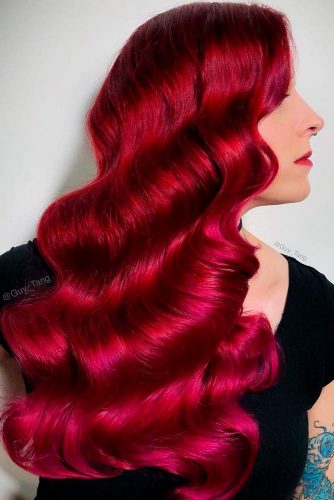 A saturated burgundy hair color will make your appearance hot and daring; we would even suggest the word 'vampy' here. Show off your wilder side!
Bright Burgundy Highlights
Source: hairbykaseyoh via Instagram, hairbykaseyoh via Instagram, hairbykaseyoh via Instagram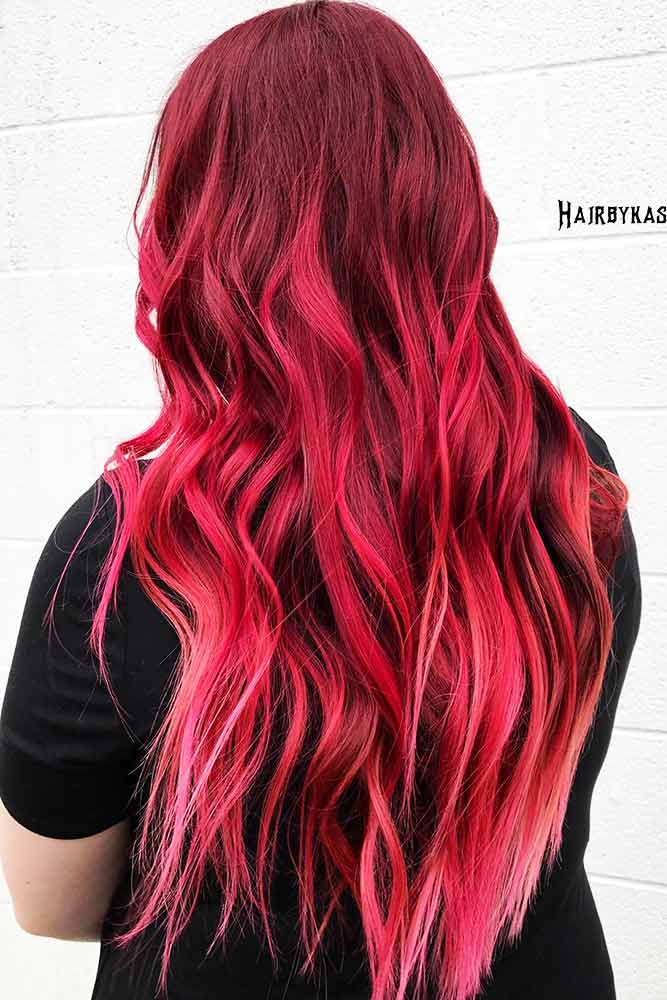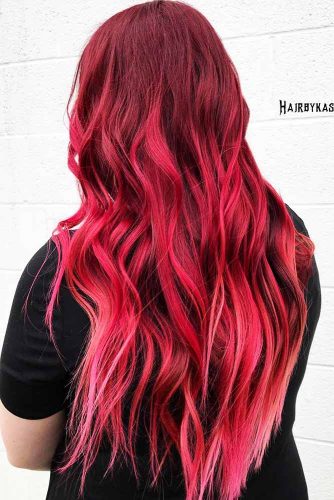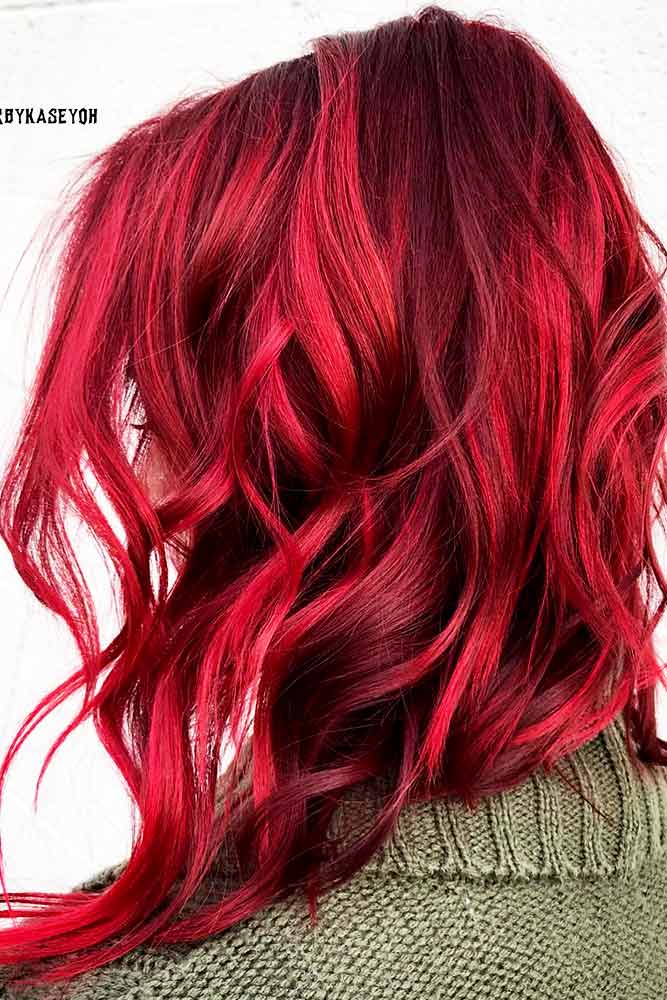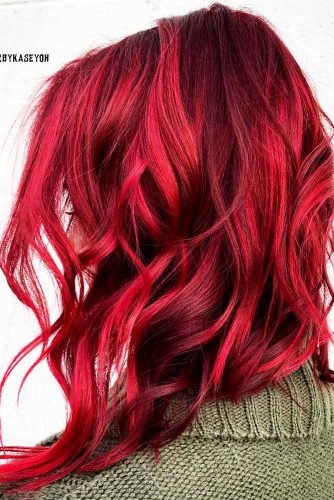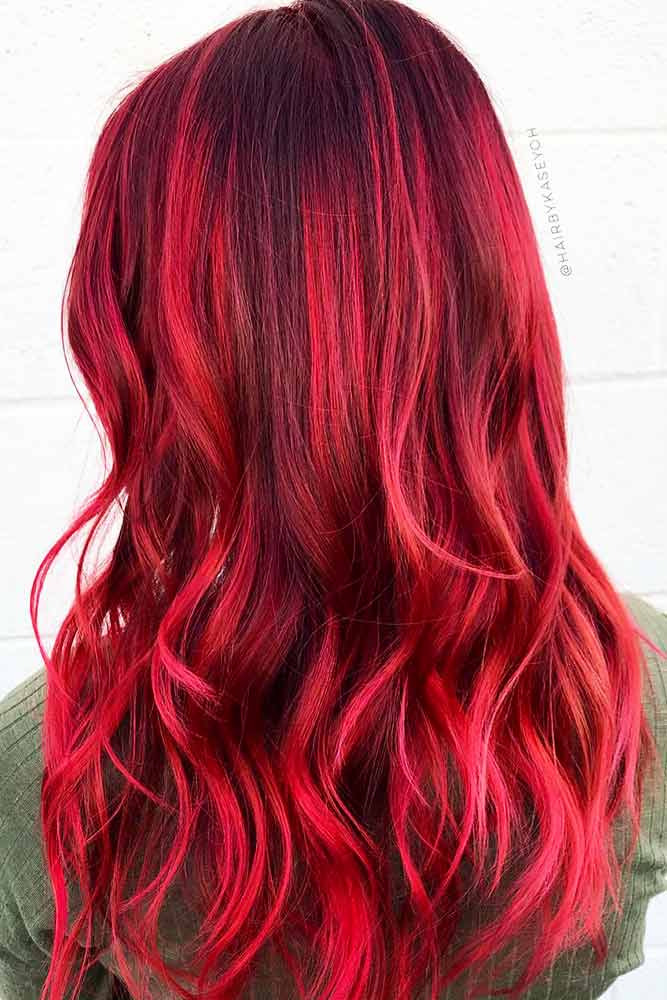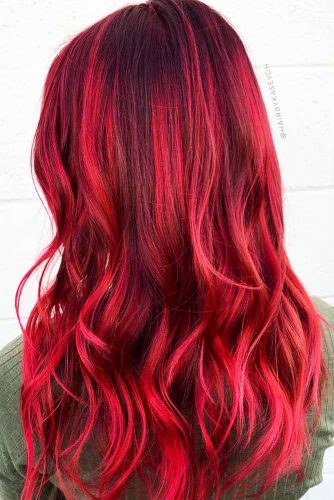 By adding vivid burgundy highlights to your beautiful tresses, you can create an amazing contrast! Style your tresses so that the shade does the talking.
Plum Ombre Hair Styles
Source: hairbykaseyoh via Instagram, larisadoll via Instagram, pulpriothair via Instagram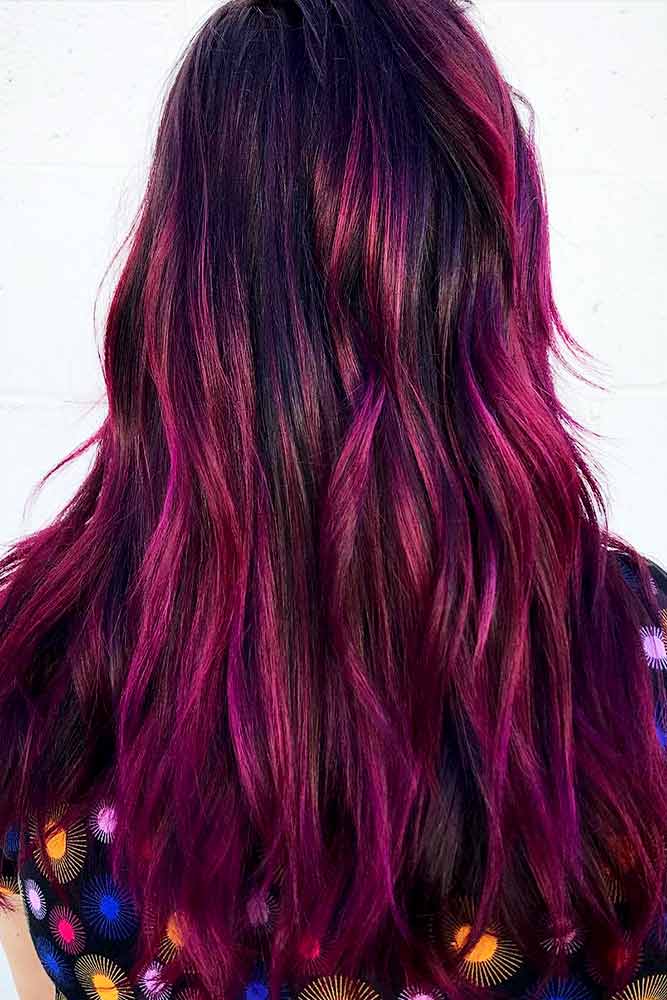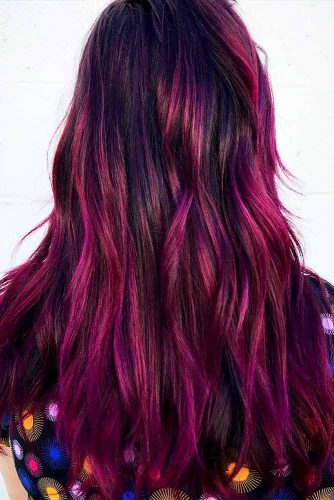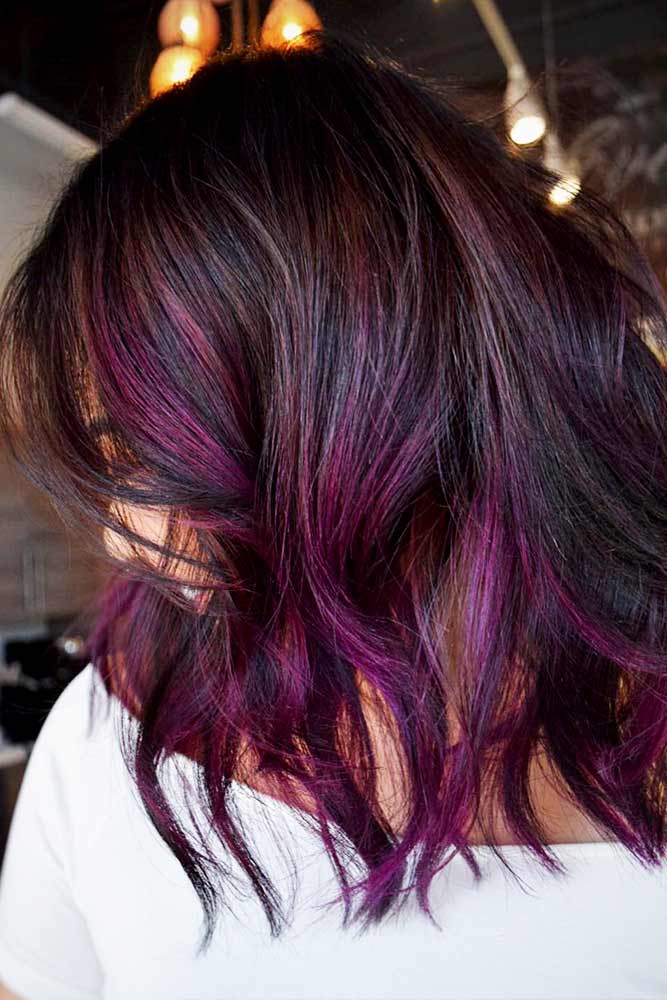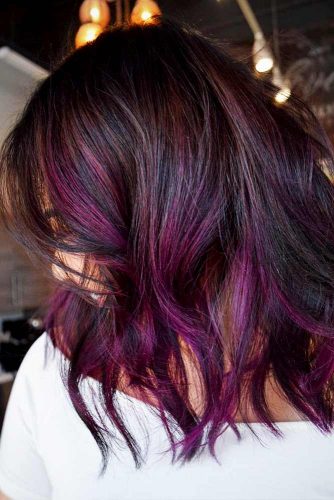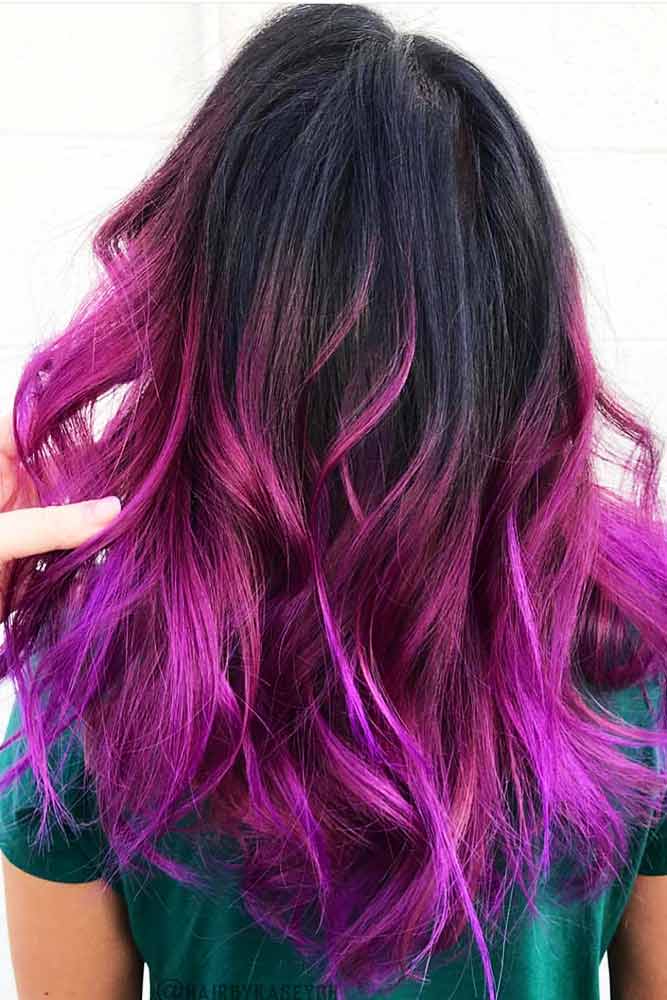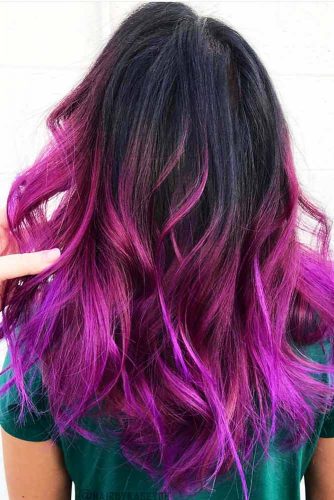 Plum ombre variations of burgundy are rather futuristic. From brighter to subtler options, you can choose whatever you like as long as it complements your image.
Violet Burgundy Hair Shade
Source: american_salon via Instagram, goodhairvibes via Instagram, pulpriothair via Instagram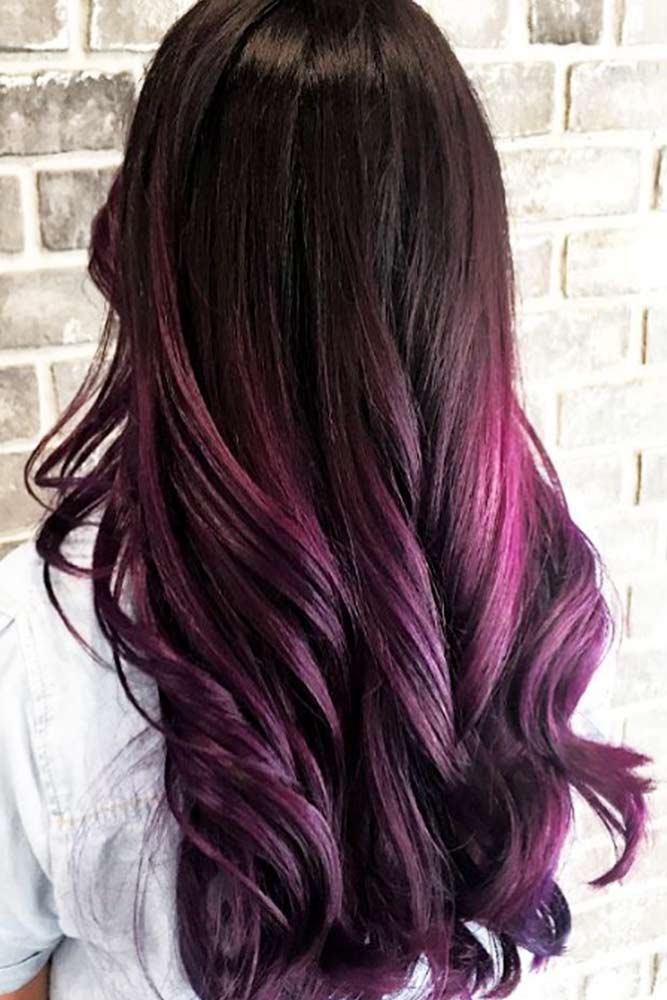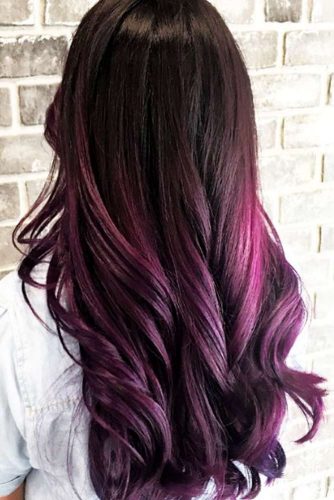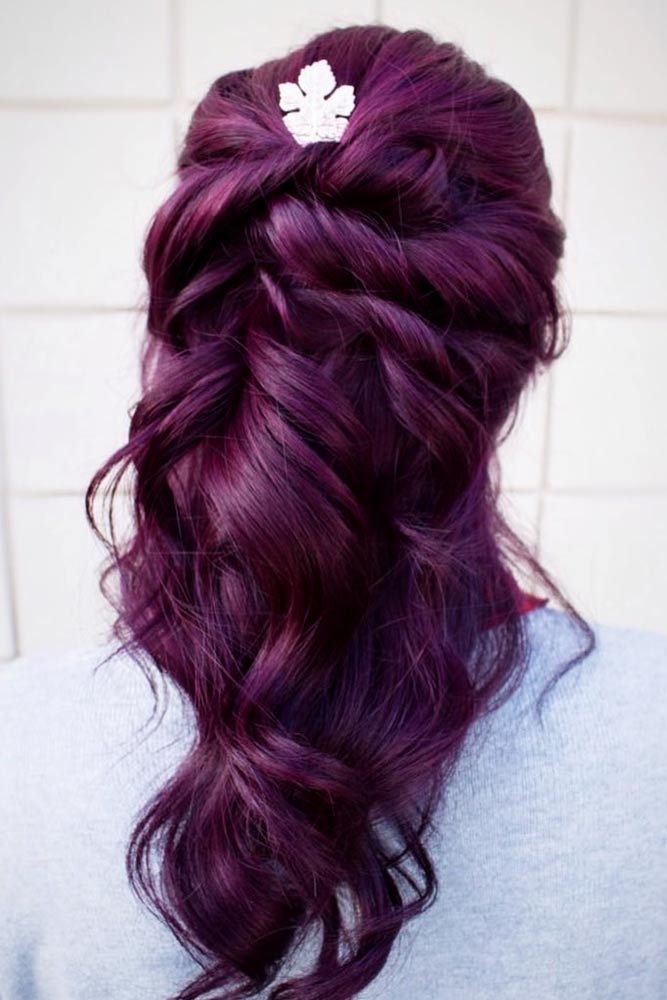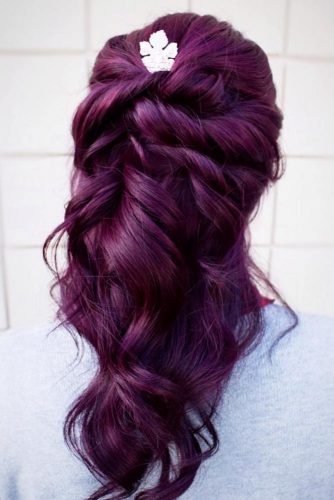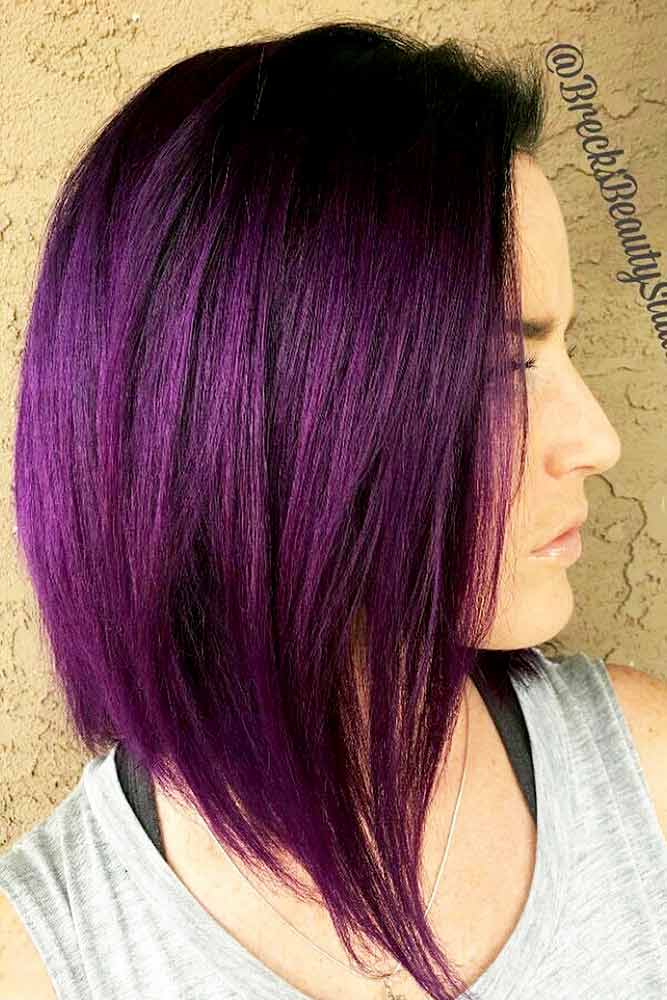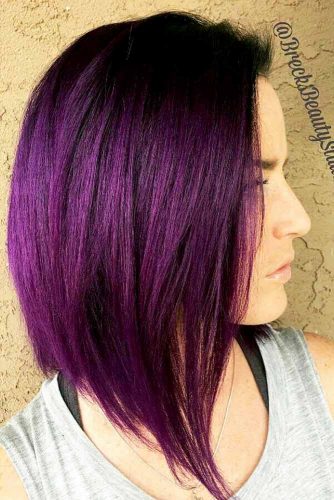 These violet burgundy hair shades are capable of granting some ethereal, a little dreamy edge to your image. These shades are positively enchanting! It's equally good for both long and short hair. For example this inverted bob looks great!
Bright Berry Burgundy Hair Shade
Source: jaymz.marsters via Instagram, jaymz.marsters via Instagram, jaymz.marsters via Instagram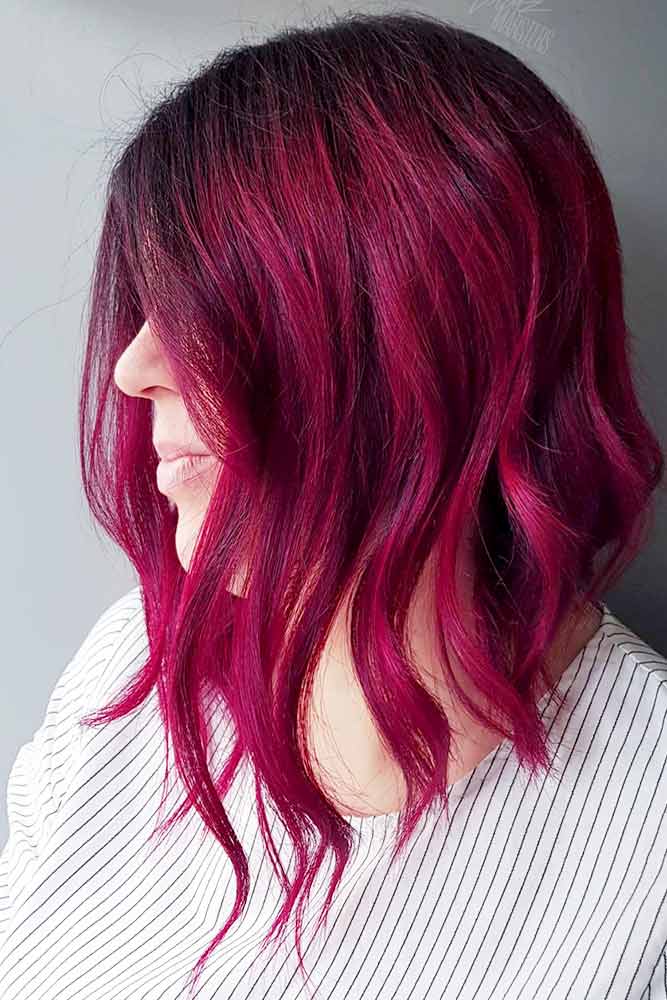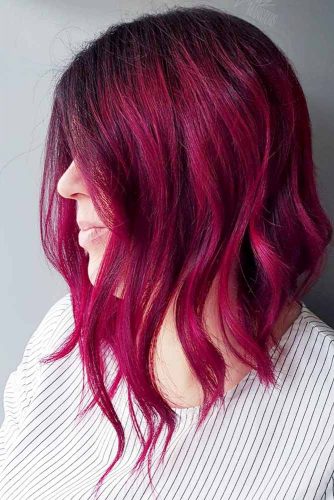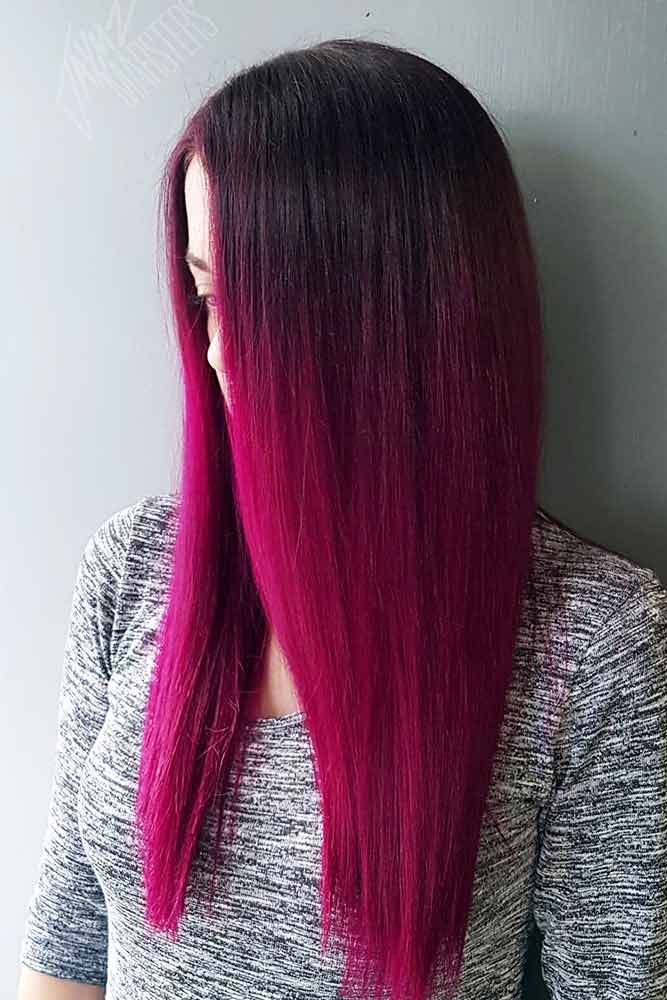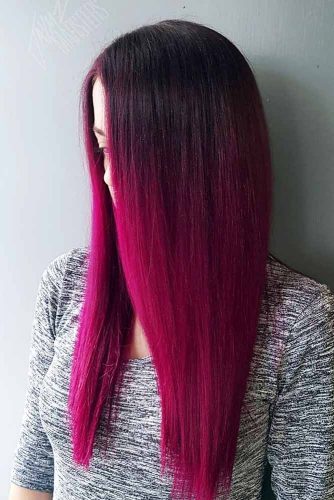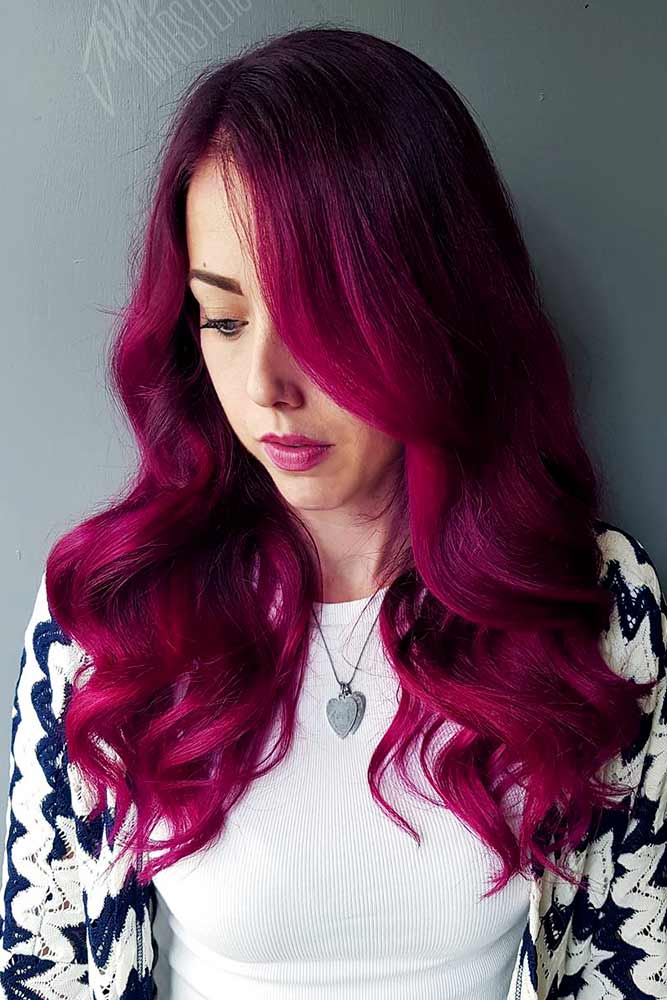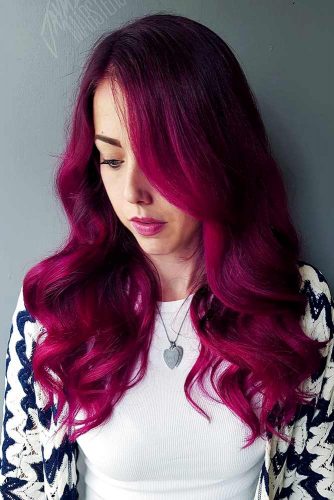 Here you can observe the models who rock a bright berry burgundy hair shade. Bright berry burgundy would work for the most daring women.
Dark Burgundy Velvet
Source: hairbyfranco via Instagram, dropdeadbeaut via Instagram, jessicasantinioficial via Instagram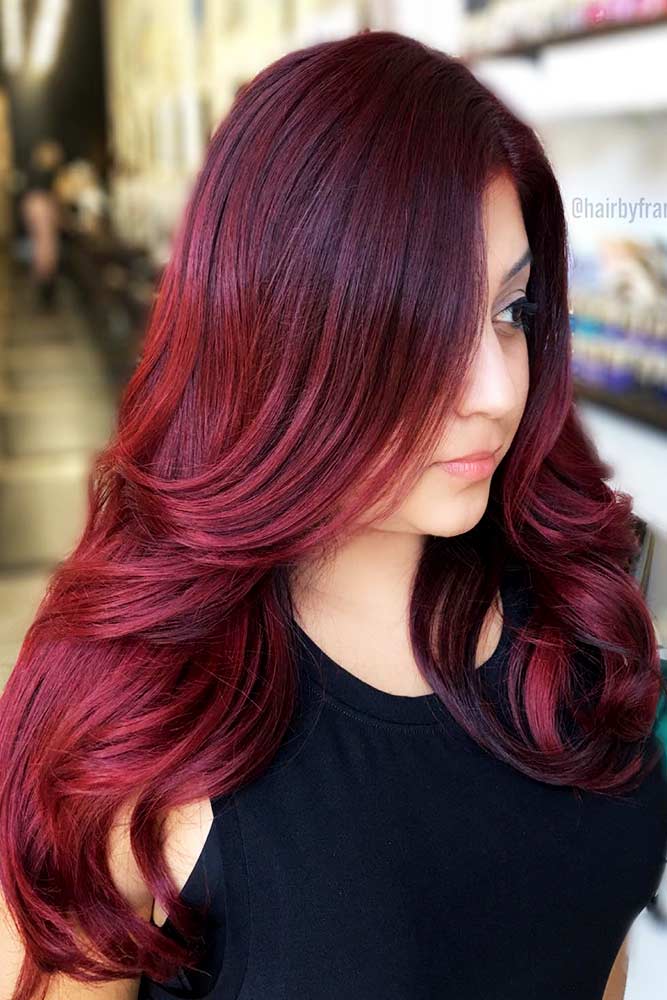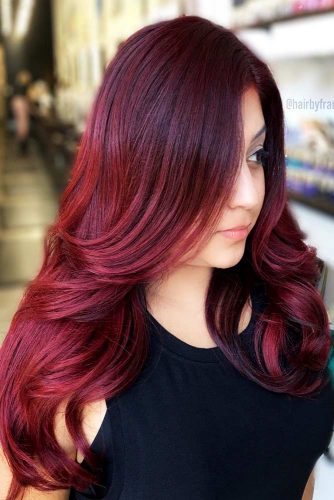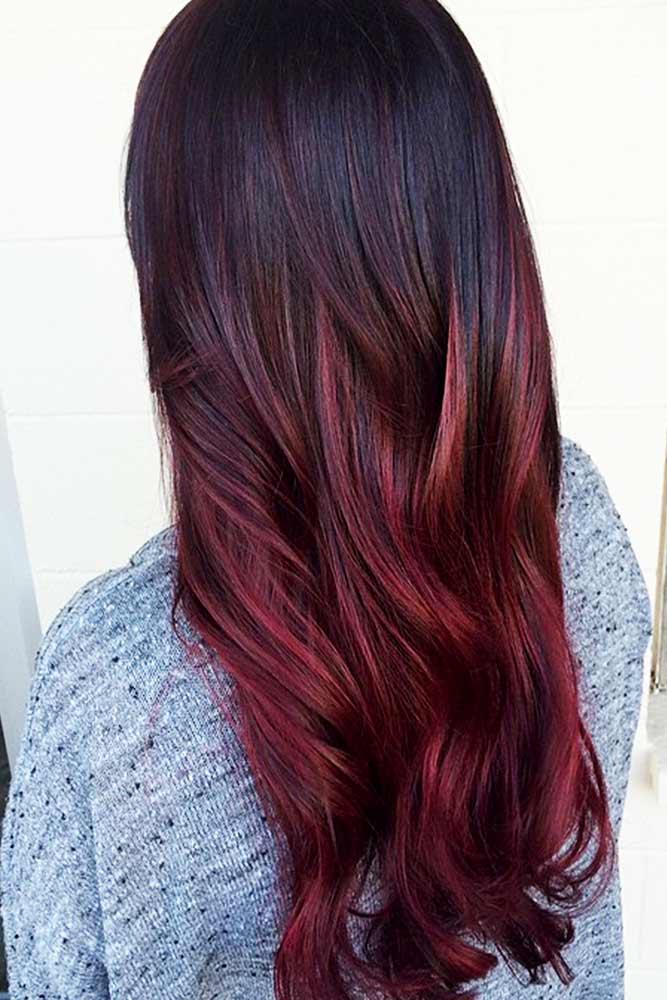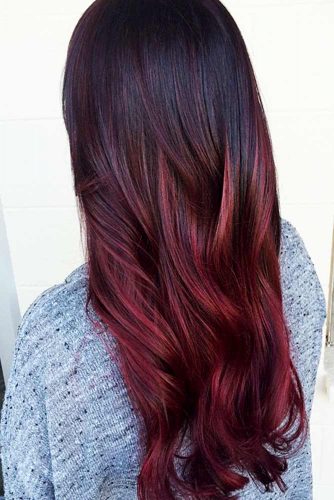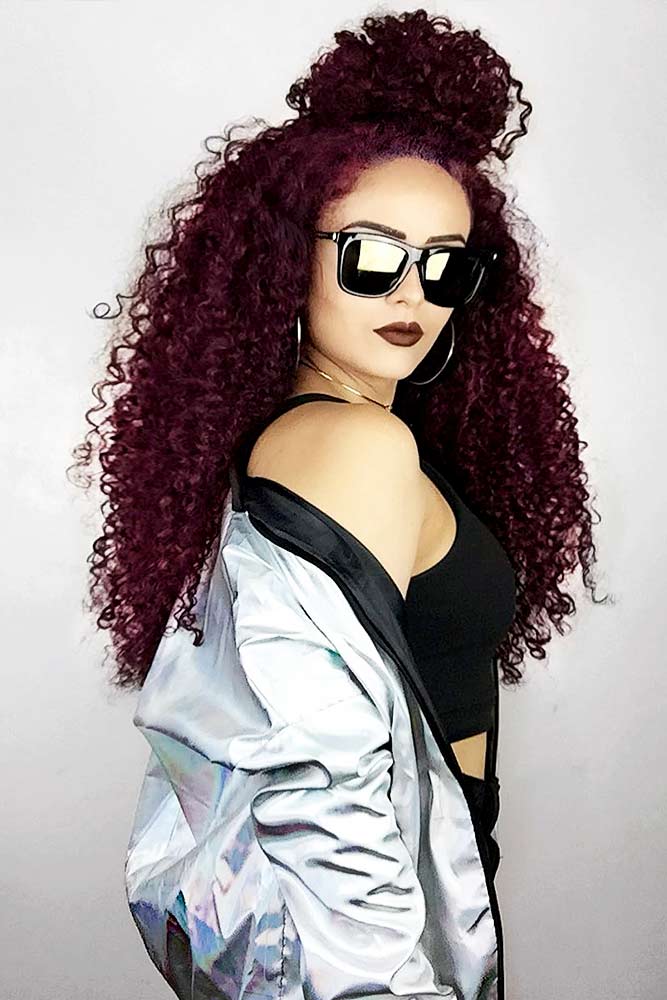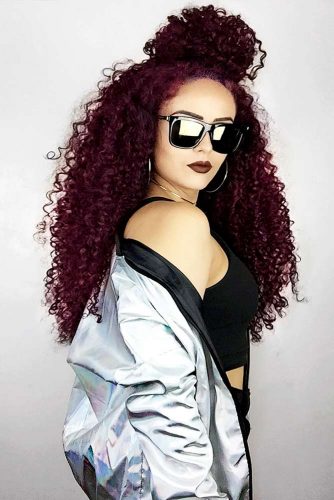 Source: guy_tang via Instagram, hairbybrittanyle via Instagram, guy_tang via Instagram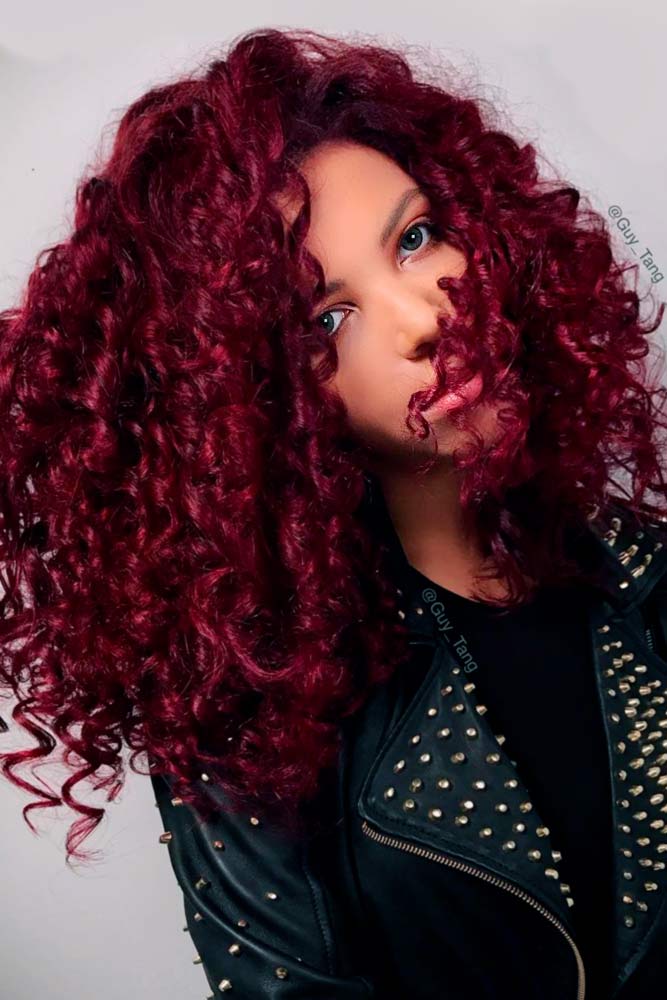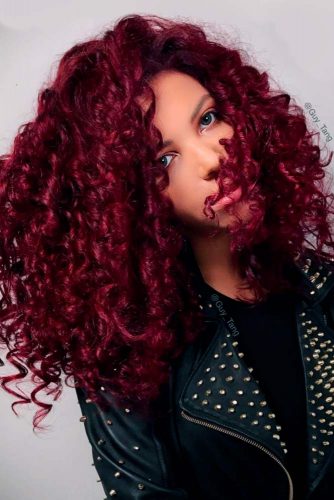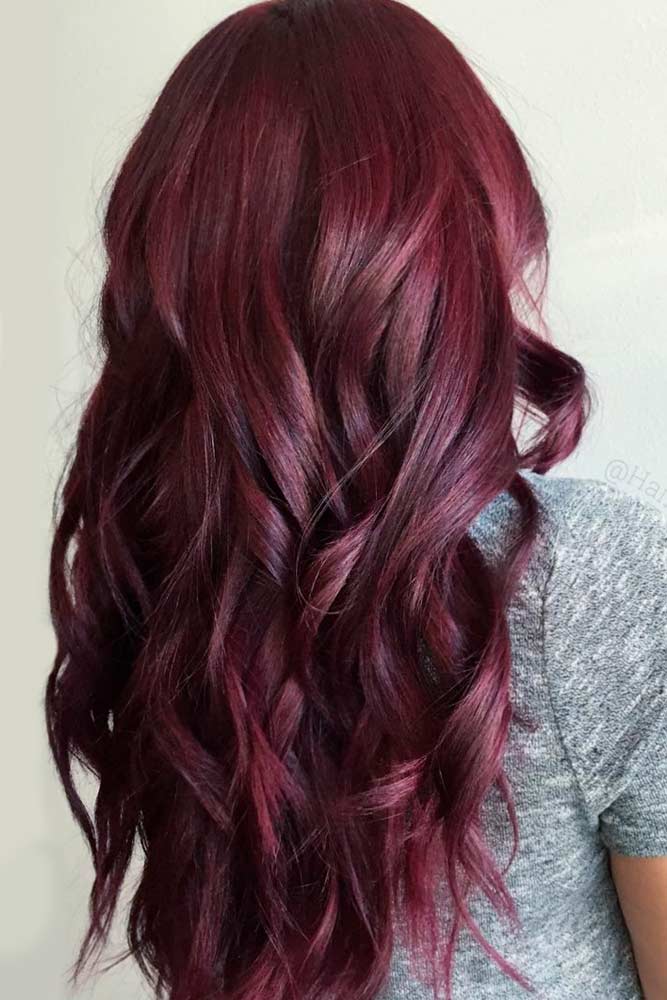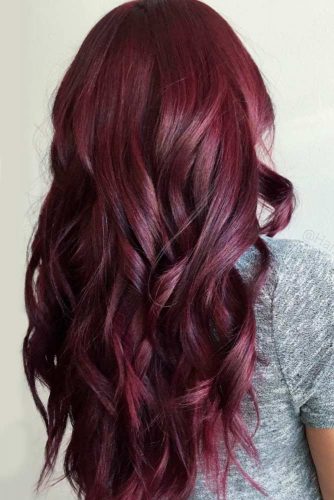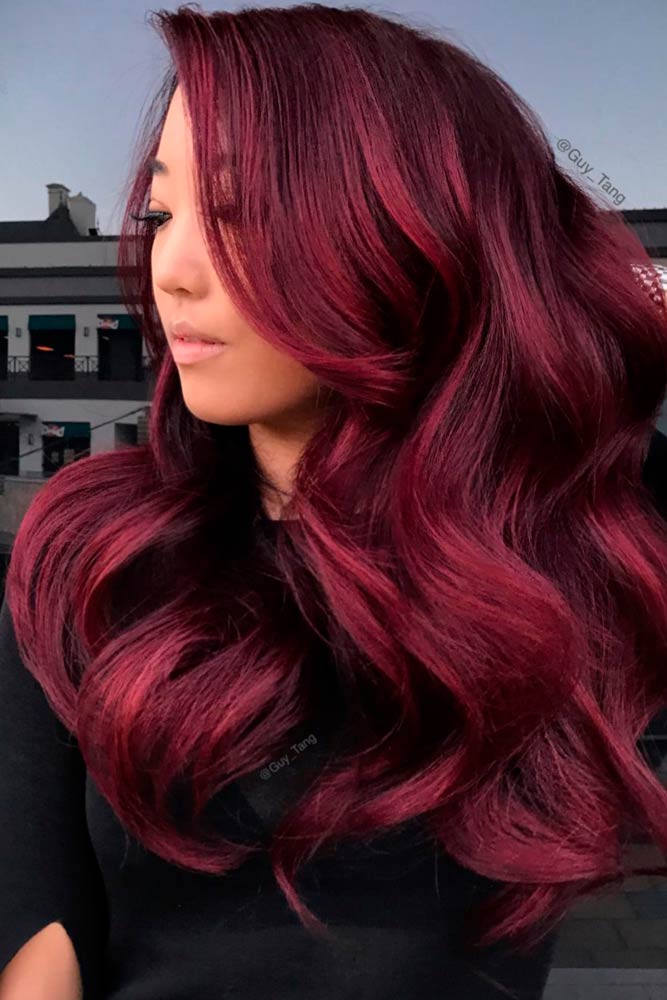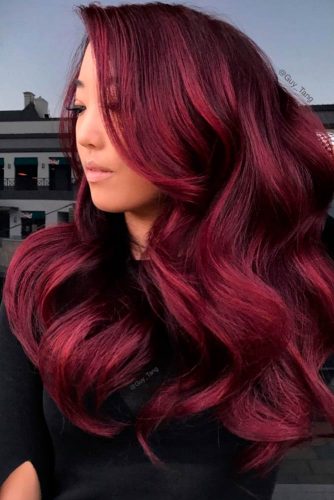 A dark burgundy velvet shade is rich and saturated, and it can bring some elegance into your perfect image. How do you think, will you go for one of these looks?
Cherry Red Layered Curls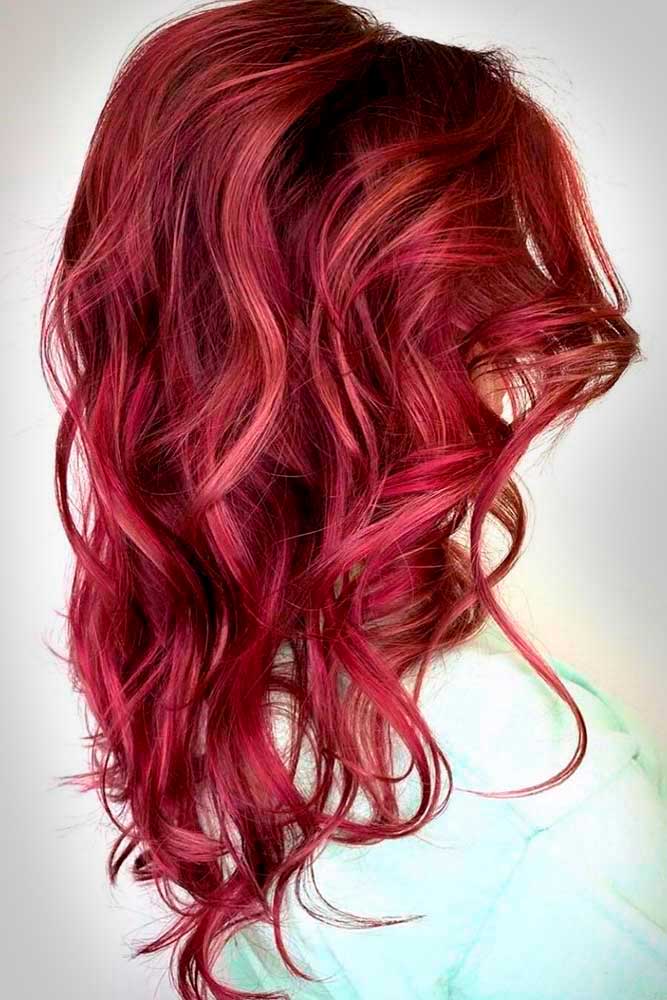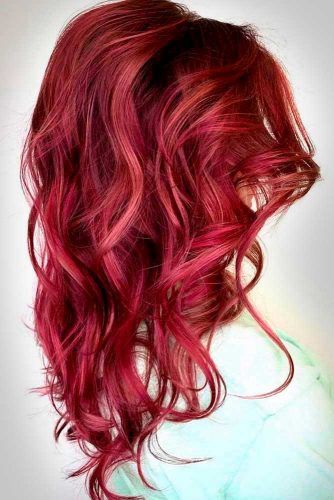 Source: megnaomihair via Instagram
In case you still do not know, but the hairdo matters much when it comes to showing off your new color. The fact is that no matter how bright your cherry-hued locks are, but the layers are what grants them dimension. Think about it!
Melting Merlot Layered Hair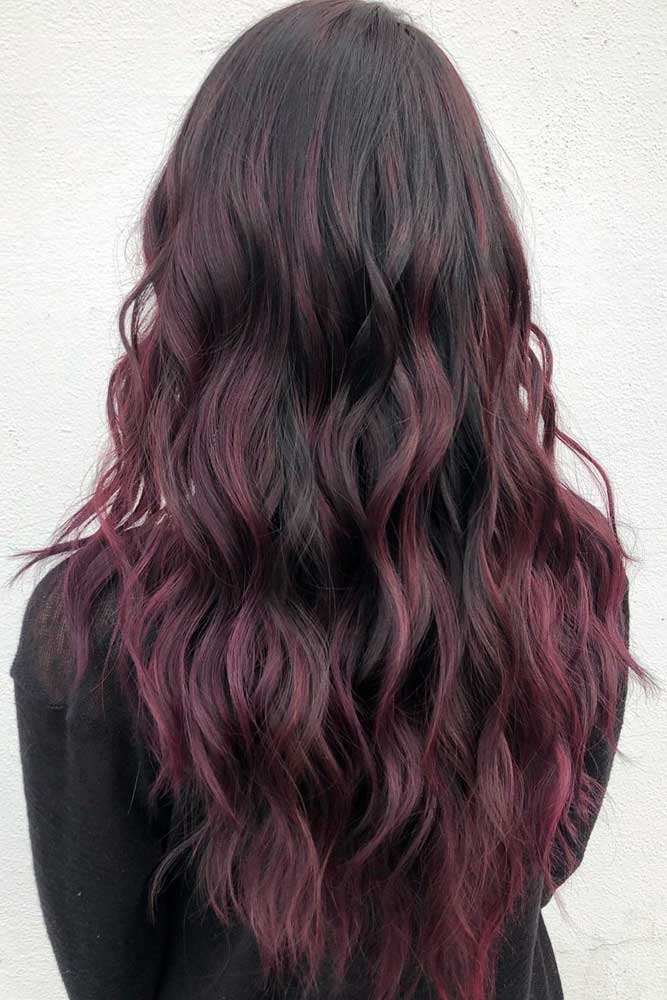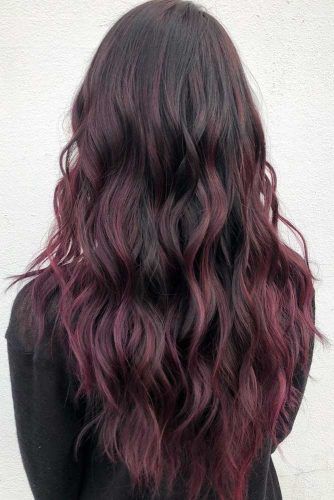 Source: hannahdisconnected via Instagram
There is no need to dedicate yourself to one shade only, even it is your favorite one. You can introduce some fabulous highlights into your mane too. We think that matching your brunette locks with merlot highlights is a trendy and mesmerizing decision.
Deep, Rich & Delicious Dark Wine Hair Color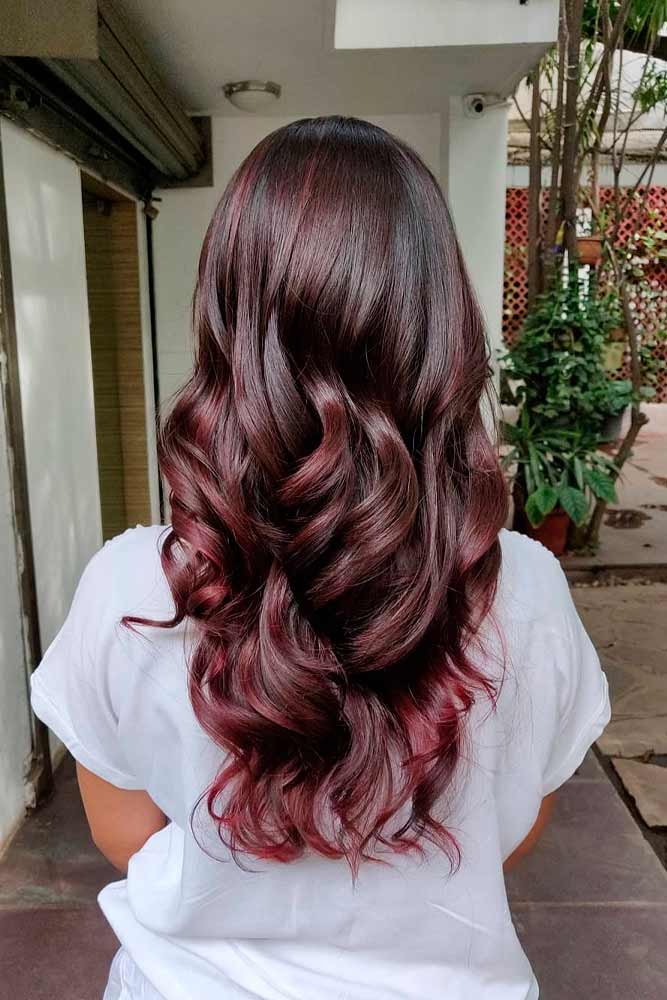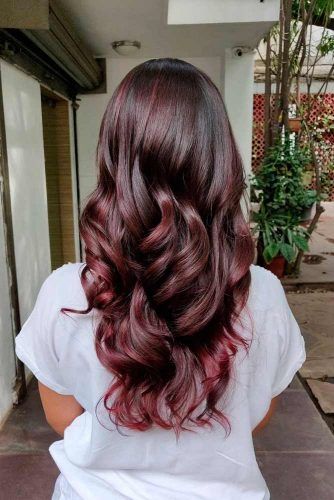 Source: naina.hairart via Instagram
There is a false assumption that wine red hair is supposed to be bright. The truth is that rich wine red locks look vibrant in their darkness. Besides, the light play is merely incredible, the minute you go into the sun, no one would dare to take the eyes off you.
Dark Rosewood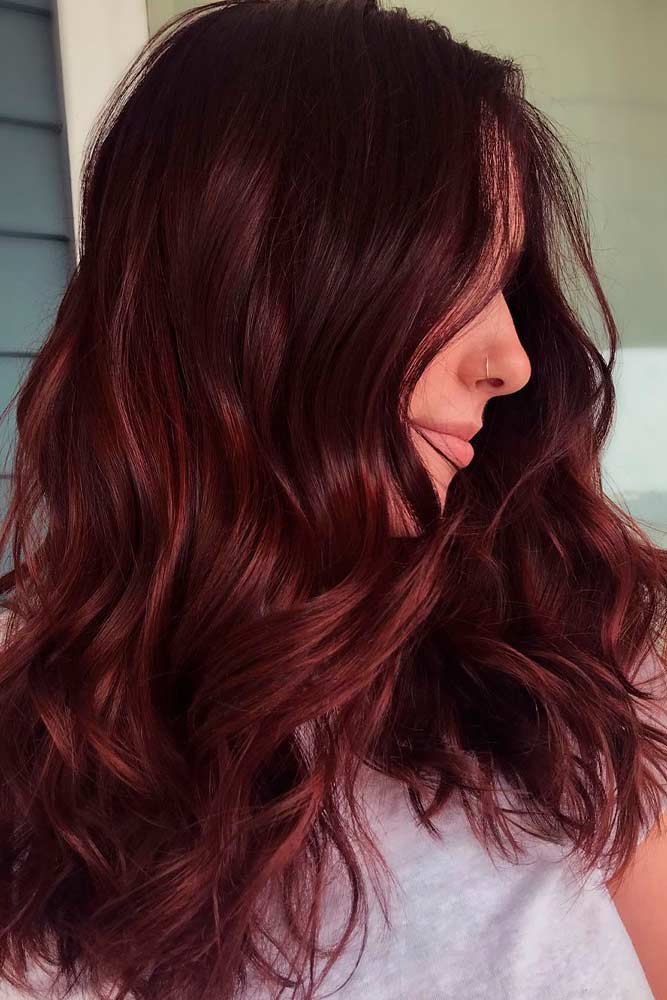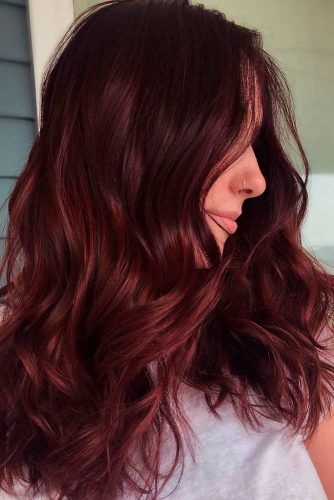 Source: _danielledoeshair via Instagram
Rosewood is called that way because it is magnificent and beautiful. With such a color, you barely need to style your hair. The tone itself will attract adoring glances no matter where you go!
Glossy Deep Burgundy Hair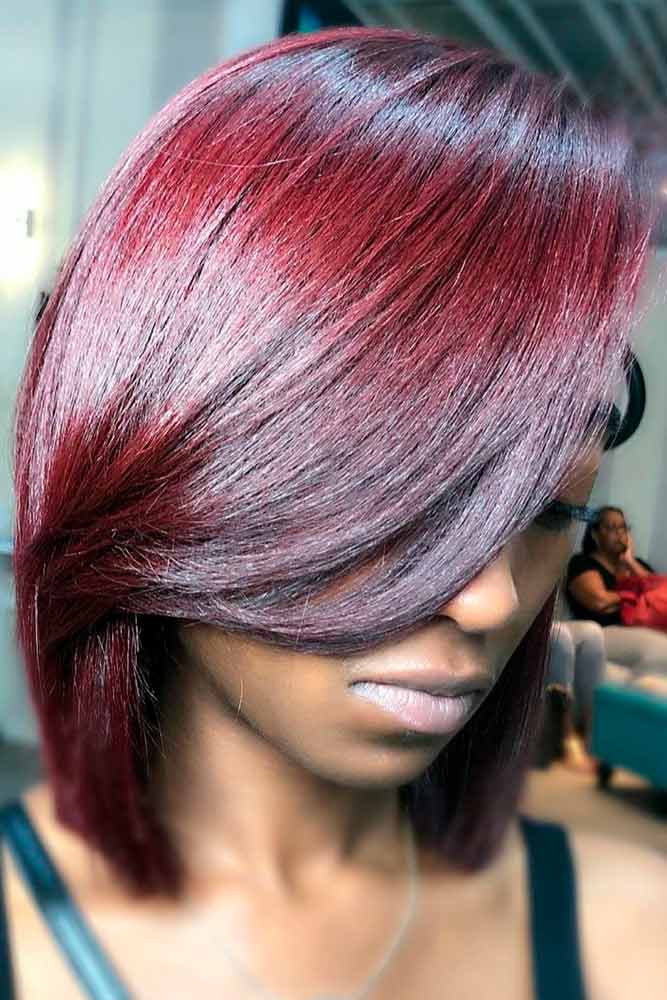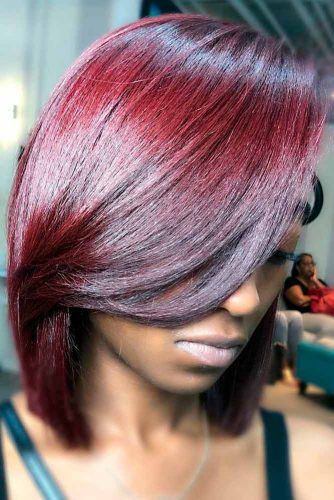 Source: hairbyleahmarie_ via Instagram
The beauty of burgundy hair lies in its ability to shine that dark and magical way that rarely any other tone can replicate. What is more, deep burgundy is the hue that will complement every completion, not to mention the hair length. This glossy burgundy medium length layered haircut looks perfectly!