Stop Being Afraid Of Eyebrow Threading And Try It
Is eyebrow threading painful? This is the question that many women ask the moment they hear about this technique. It's because there is a myth that threading eyebrows is something sadistic even though other techniques like plucking or waxing are not that pleasant, too. Well, as we state, it's only a myth, and it exists because women refuse to try and see that, in reality, threading is not that bad. In fact, the feeling is simply unusual rather than painful.
So, how does eyebrow threading work? In short, you will roll a special twisted thread made of cotton over your hairs and it will rip out every follicle of the pore with no exception. But again, do not worry, as it sounds scarier than it is. And if you are difficult to convince, we can advise you try out the technique on your hand at first. Even if your pain threshold is lower than average, we are sure that you will still agree to try threading on your face afterwards.
And now let's talk about pleasant things when it comes to threading. The difference between waxing eyebrows and threading eyebrows is that the latter technique is more precise. It does not leave any hairs in the exact places where you want. As a result, you can achieve very defined and polished eyebrows shapes for different face types, including the ideal eyebrow shapes for round face and eyebrow shapes for oval faces.
Now we know that you are tempted to try it. Luckily, we can read your mind, so, we have a detailed tutorial on eyebrow threading at home. Get ready to learn how to get ideal eyebrows!
Threading Eyebrows Technique
Source: designerdudacavallin via Instagram, sobrancelhasbythais via Instagram, penelopeobeso via Instagram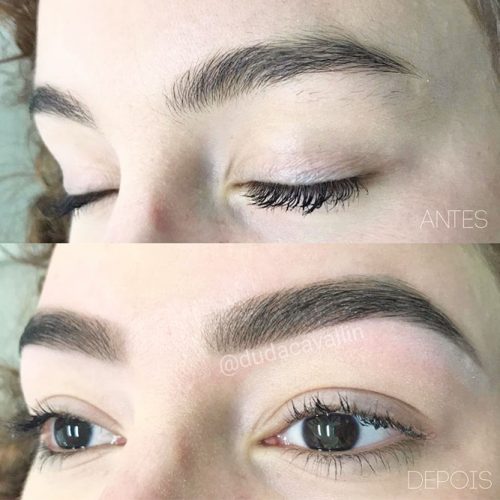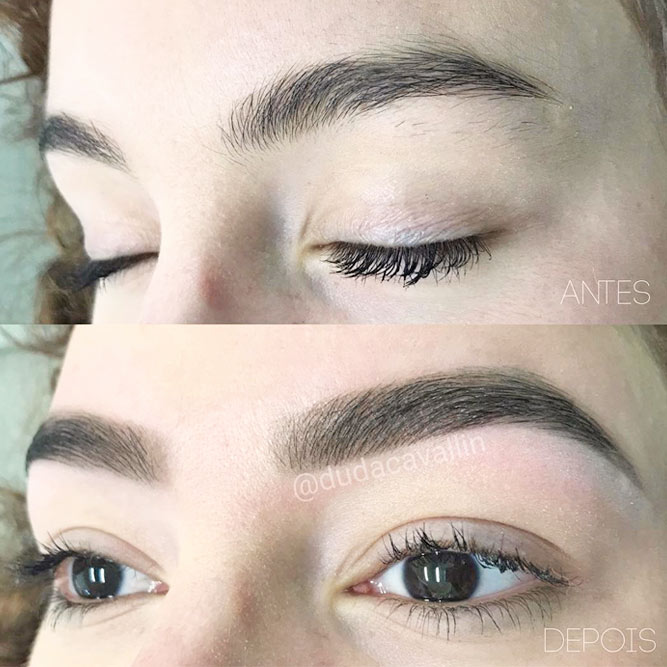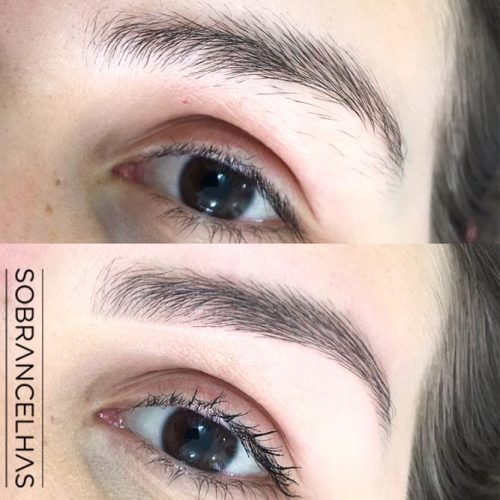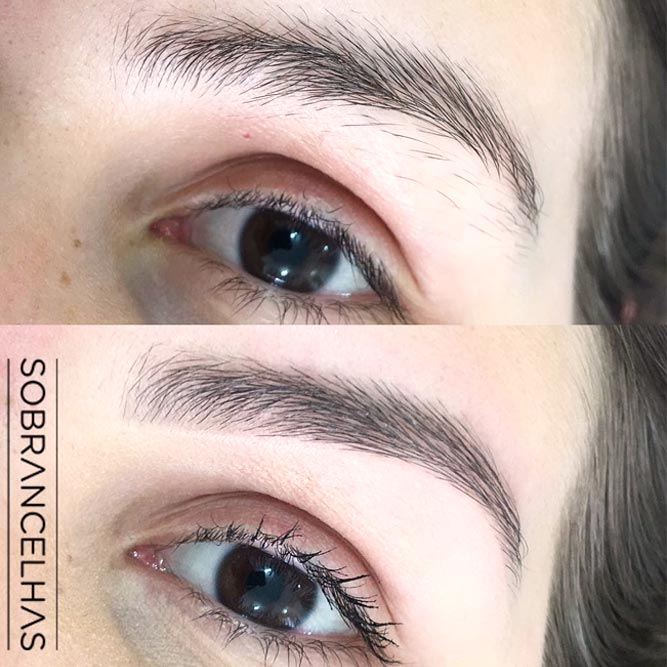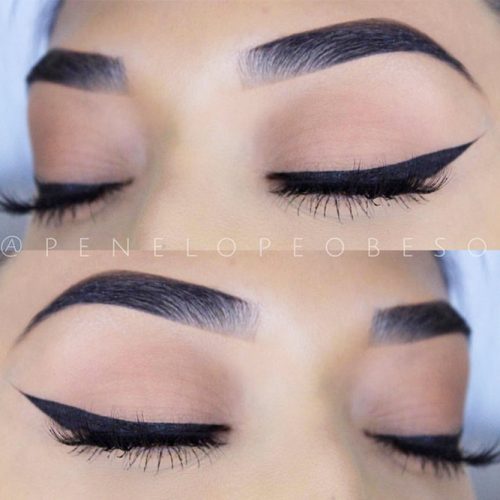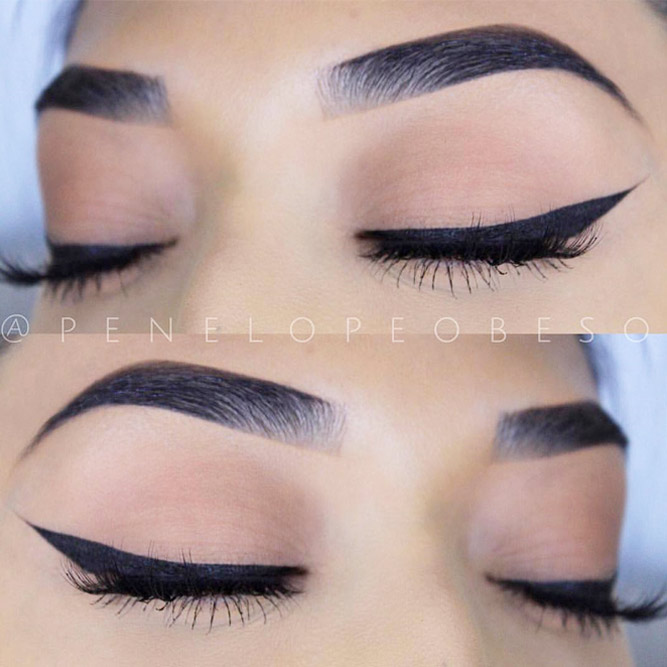 Plus, here is another surprisingly pleasant answer to the question how long does threading eyebrows last. Considering that it tackles all the tiny hairs, these hairs will start growing out all at once. So, you won't have to do a touch up every single week. Usually about 2 weeks can pass until you opt for a touch up. And reshaping will be required in about a month. How cool is that!
Moreover, if to compare threading eyebrows vs waxing, you are unlikely to get any irritation in case you pick the former method and to the contrary with the latter. Unlike waxing, threading deals only with hairs and has nothing to do with the skin. And that minimizes the possibility of getting any irritation. That makes this method especially useful for irritable, acne-prone, and sensitive skin types.
Necessary Supplies For Threading Eyebrows
Source: annnnnna_kravchenko via Instagram, elan.net.ua via Instagram, annnnnna_kravchenko via Instagram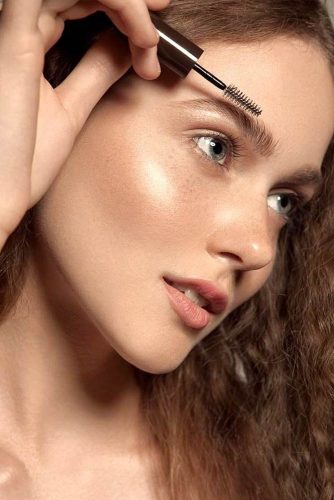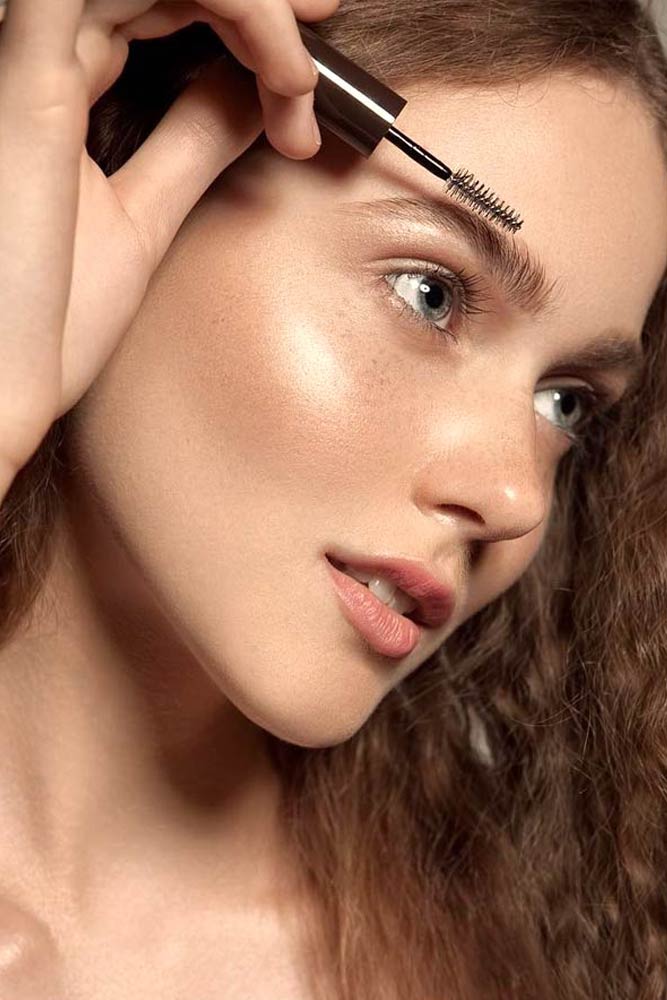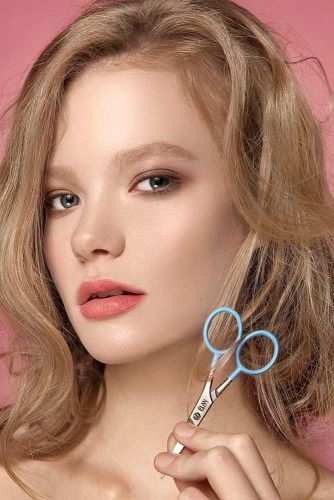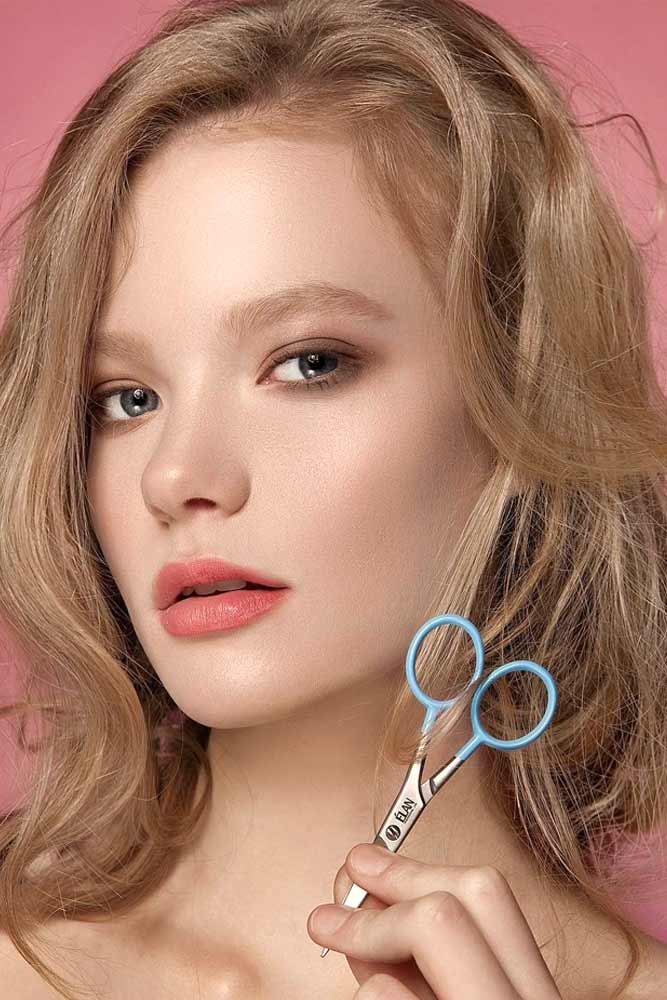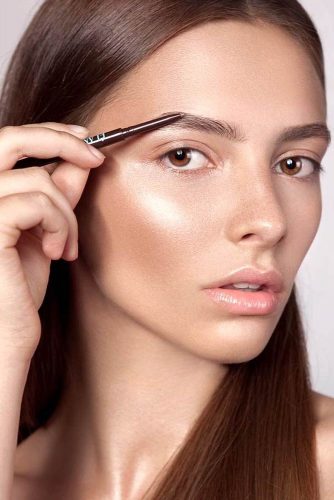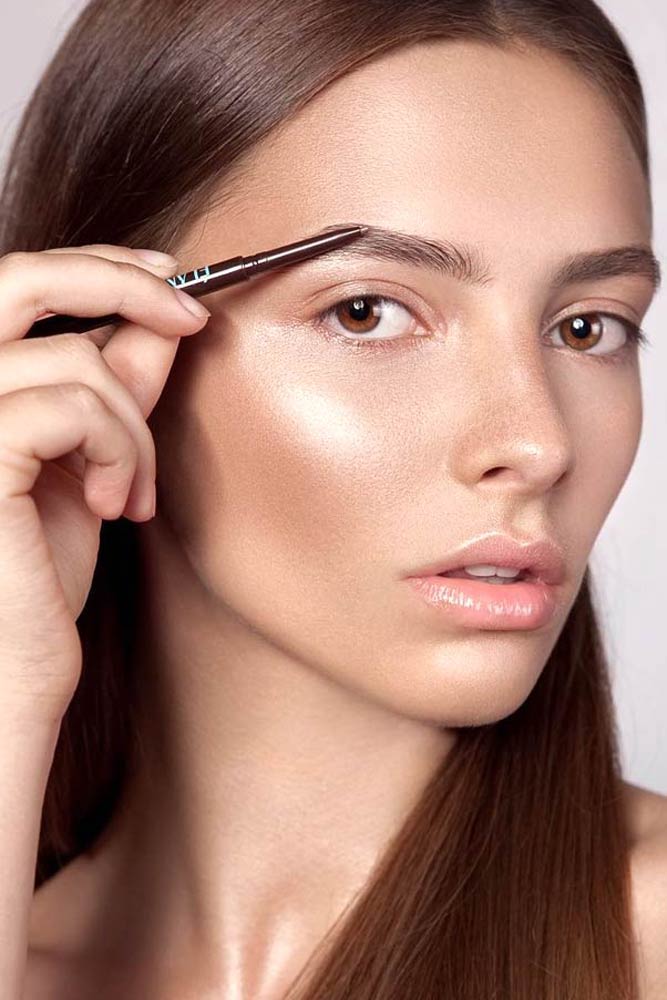 First, find a sewing thread. You will require the thread made of cotton as the synthetic thread will fail to grip all hairs perfectly, and the string or floss will simply cut the hairs instead of gripping them. 14 inches of the thread will suffice (it's 3 inches longer than your forearm).
Get special eyebrow scissors (they are usually small). You will need these to trim the eyebrows right before threading. Eyebrow scissors can be easily replaced with smaller sewing scissors or hair shears.
Find a special brush for eyebrows. You will need a clean brush for the preparation stage.
Get a pencil for eyebrows. It will help you shape the brows before threading.
Find something to soothe the threaded area like ice or after shave gel or balm.
Preparing Your Eyebrows For Threading
Source: elstilespb via Instagram, bielportellasobrancelhas via Instagram, sobrancelhascamilejulio via Instagram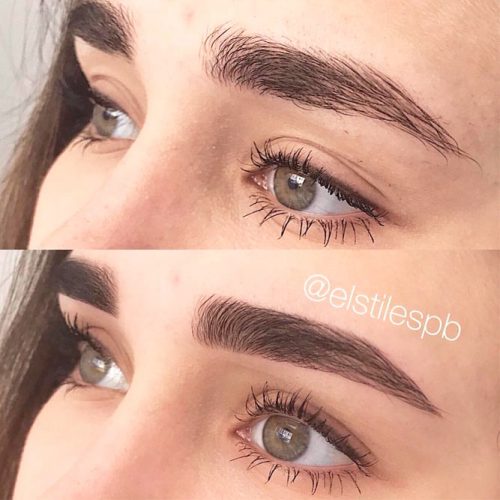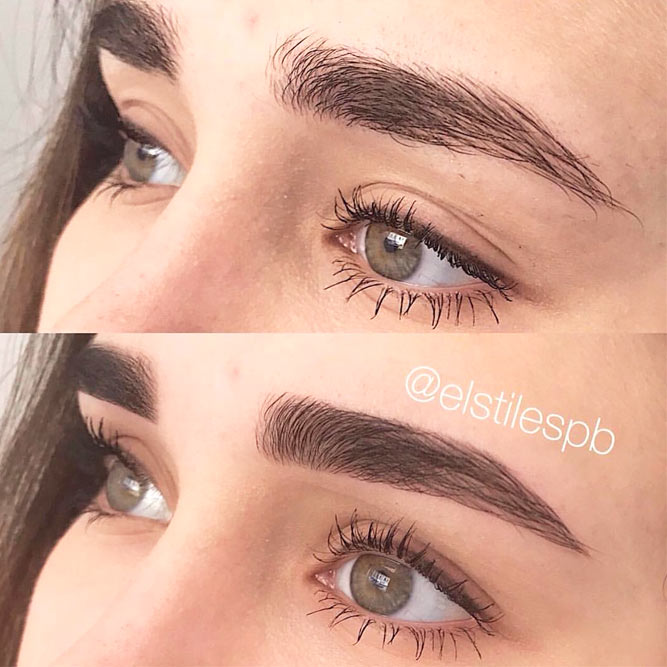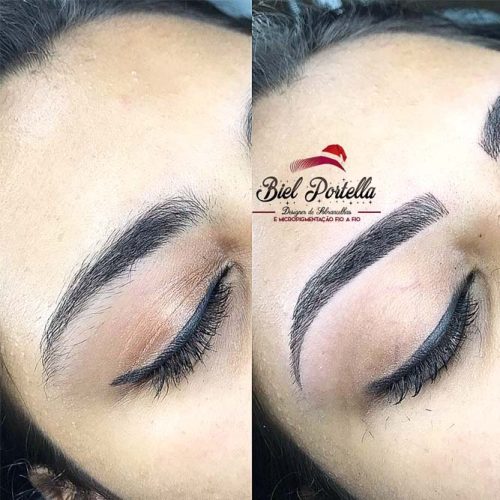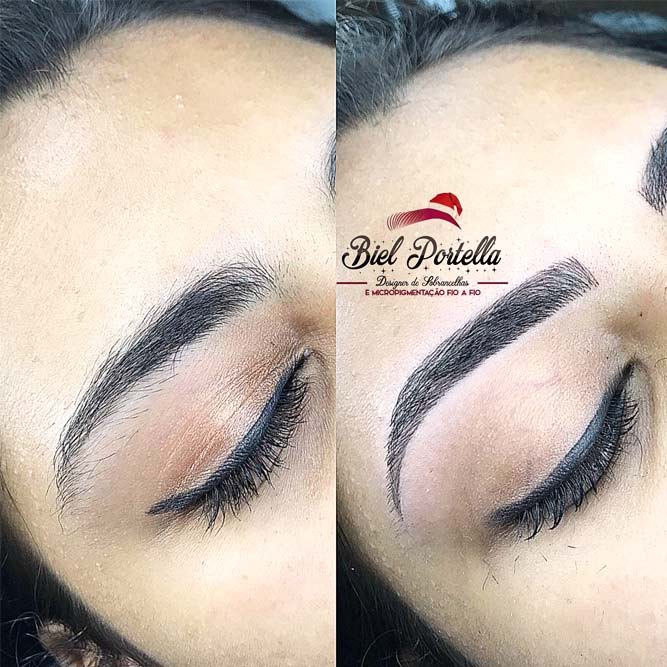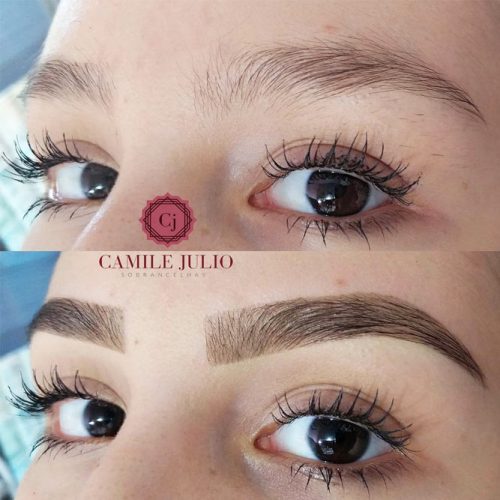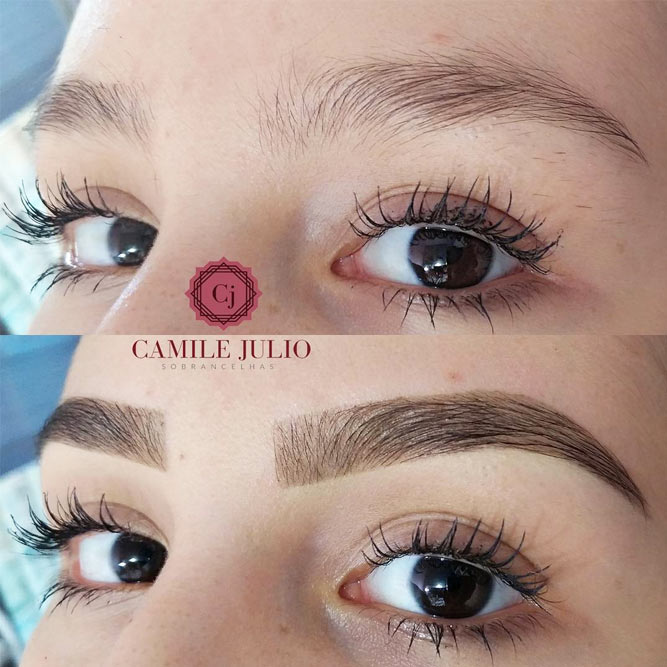 Find the place with the best lighting and install your mirror there, but not a magnifying one. All the supplies must be within reach.
The next step involves brushing and trimming the brows. Sweep the hairs straight and upward using the brush. Hold the comb so that you could see which hairs are too long and trim them. If some long hairs still stand out, cut them with scissors. But don't go over the board with trimming and cutting.
Get the desirable shape with the pencil for eyebrows.
Threading Eyebrows Tutorial
Create a loop by tying the ends of the thread. And the thread must be knotted in a tight way. Trim loose ends to get a sleeker loop.
Twist this loop and repeat the twisting 3-4 times. Hold one loop end with the forefinger and thumb, allowing the opposite end to hang without motion between these two fingers. That's when you twist it.
Now practice using this loop and figure out how to open and close it, how to move your hands.
Place the twisted middle of the thread over the exact hairs that require removal. Make sure the fingers are firmly positioned right in this loop.
Which hand controls the twisted middle? Close it, while opening another hand. Without much pressure, slide the thread in firm and slow motions against the grain. Be careful not to thread more hairs than needed.
When it's done, soothe the threaded area with ice or after shave.
Now when you know everything about threading, here is one last tip: apply this technique to your face only. It can take you the eternity to thread hair on large areas of the body. Laser or waxing will be more effective and faster for large areas like hands, legs, etc.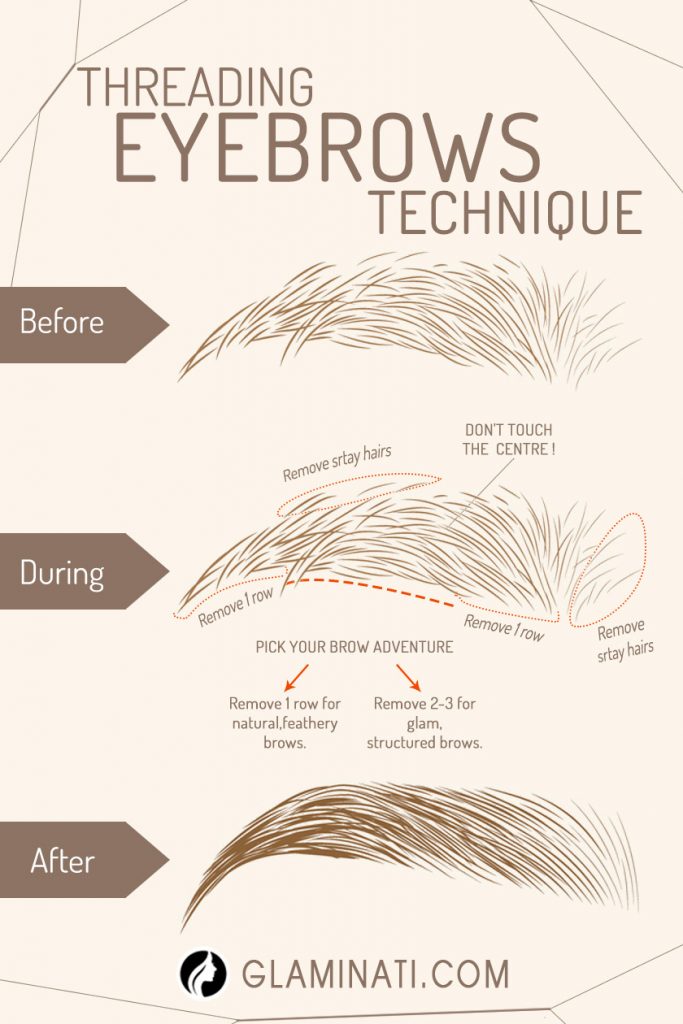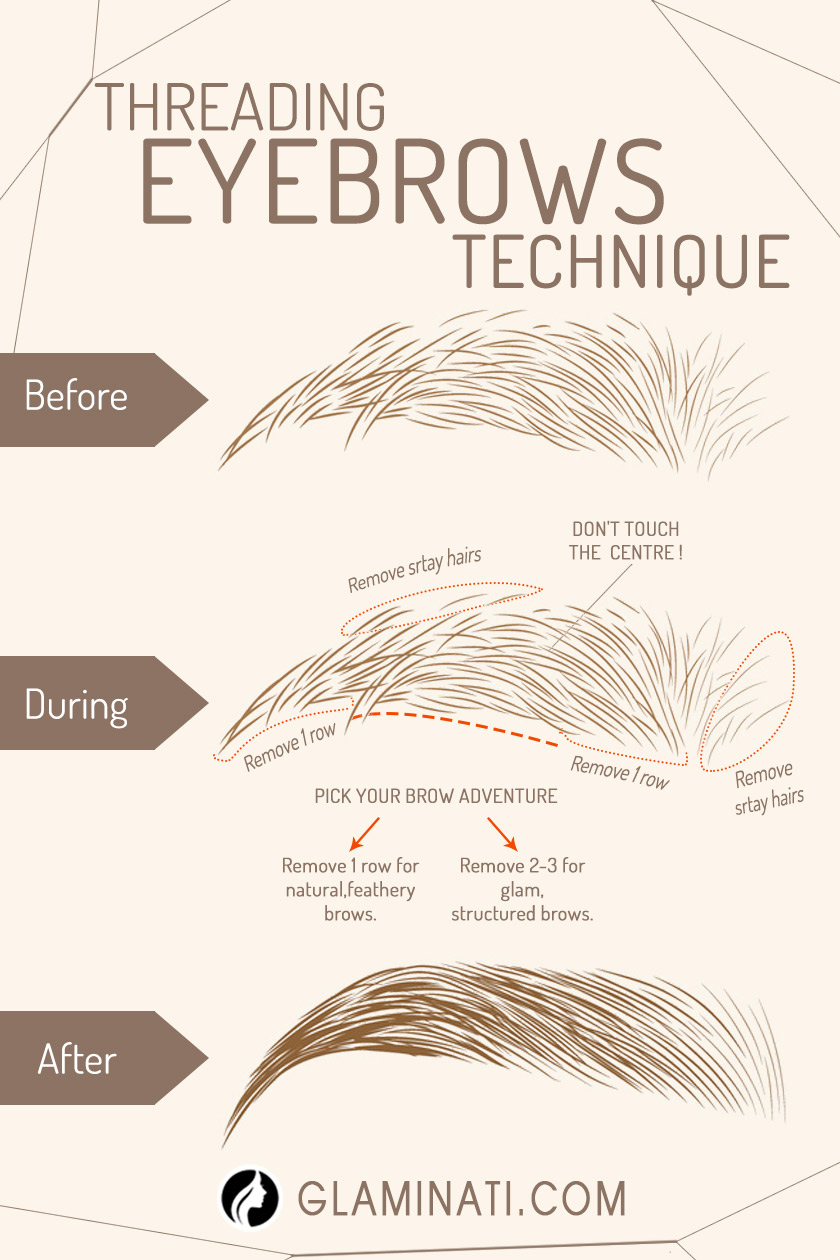 FAQ: Threading Eyebrows
Why eyebrow threading is bad?
Although eyebrow threading is softer and gentler on the skin than waxing, there is a risk of the staph infections and the herpes virus spreading through filthy threads and torn skin.
How long does threading eyebrow last?
Threading is meant to last as long as waxing (2,5 -5 weeks). However, if your hair grows faster, you might want to come back closer to the 2-week mark.
Does eyebrow hair grow back after threading?
Full re-growth might take anywhere from 2,5 to 6 weeks, depending on your hair type and its location on your face. Because hair is pulled out at the root, which weakens as a result of threading, hair will start to come back sparse and finer with regular threading.
Was this article helpful?