People used to ink their flesh with everlasting markings as a special way of self-expression. Protecting totems, sectarian affiliation symbols, navy and fight rankings, the names of cherished ones or some sacred images - all these tattoo styles were traditionally meant to inform about the wearer's lifestyle, in addition, to remodel his body into a piece of art. It's really hard to list the vast plentitude of tattoo art styles and inspirations, as honestly, tattoo ideas are as unique and inimitable as the person who wears it. We can only state that a tattoo style is a lifelong commitment. What you wear on your body on an ongoing basis is no question an integral part of your personality.
*We may earn money from affiliate links on this page. Please check out our disclosure policy for more details.
The Art of Tattooing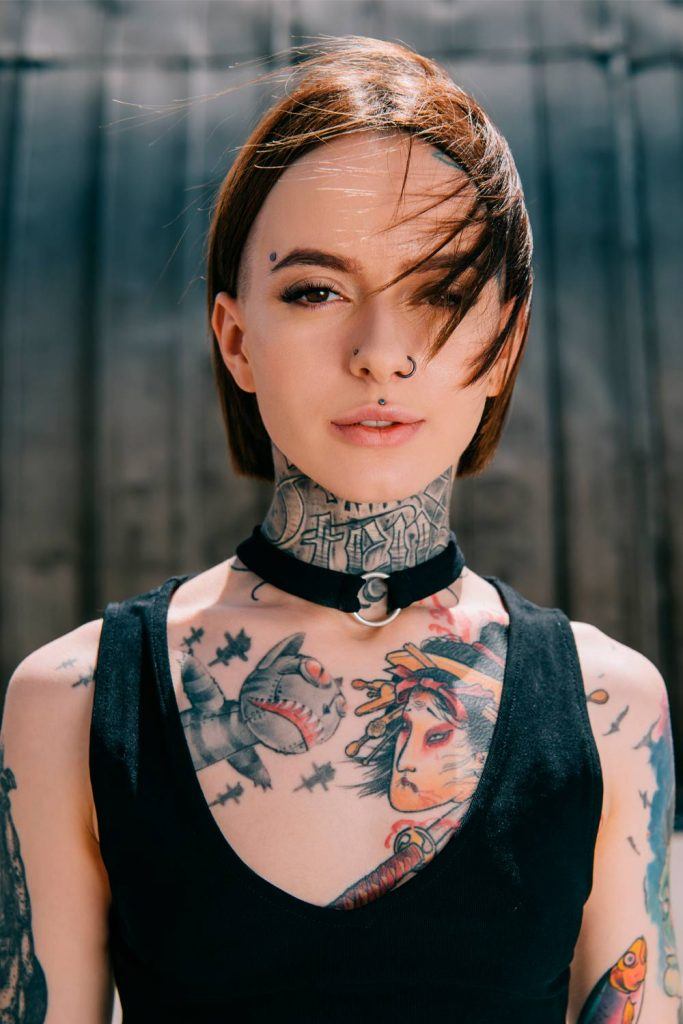 Figuring out what you want your ideal tattoo to look like may be difficult. Despite the existing controversy regarding the different tattoo styles, many proficient artists have chosen to flock to the fantastic art of tattooing and work with "skin and pores" rather than canvas, making their own tattoo art styles incredibly complicated and diverse.
Suppose you're still choosing from the immense variety of tattoo styles offered by beauty salons. In that case, it's possible that you won't be able to use the exact tattoo styles names that your tattoo specialist usually does, but we hope this tattoo styles list will help you make the right decision.
Tattoo Art Styles You Definitely Need To Know
American traditional tattoo style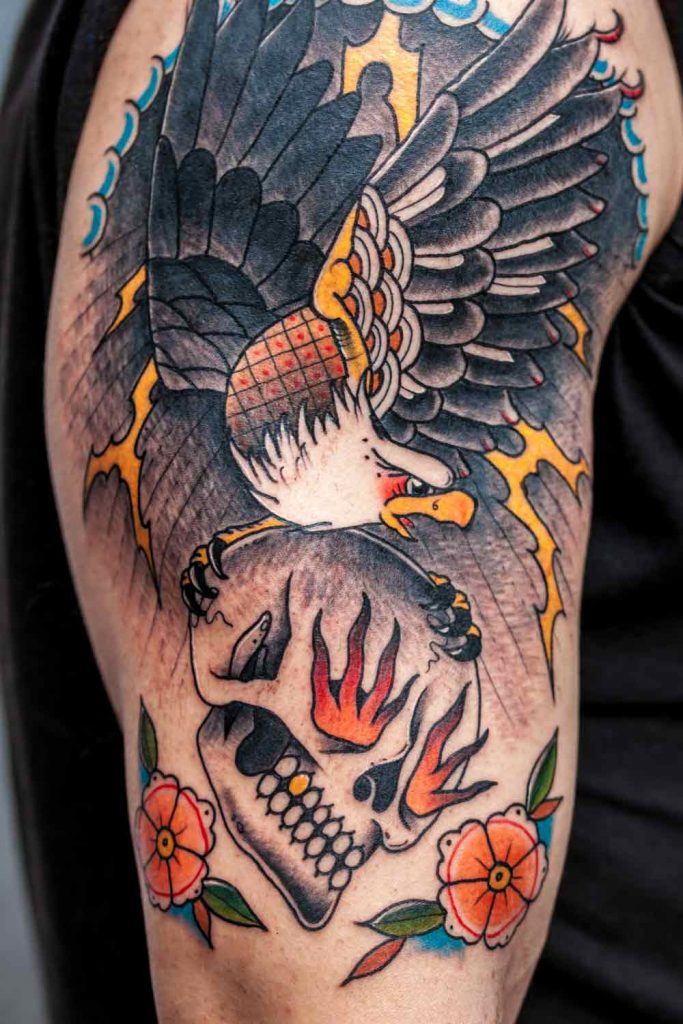 Traditional American tattoos, also called American, Western, or Old School, are commonly performed with simple black outlines, shiny colors, and slight shading. This makes them among the most formidable and iconic types of tattoos we have ever seen.
American traditional tattoos are usually based on various themes, including nautical and animal designs. If, for example, you want to praise the female form, you may choose a diving woman ink. Or, use swallow artwork to display your passion for the sea. This magnificent style will also allow you to instill anxiety in others or show your patriotism.
Neo traditional tattoos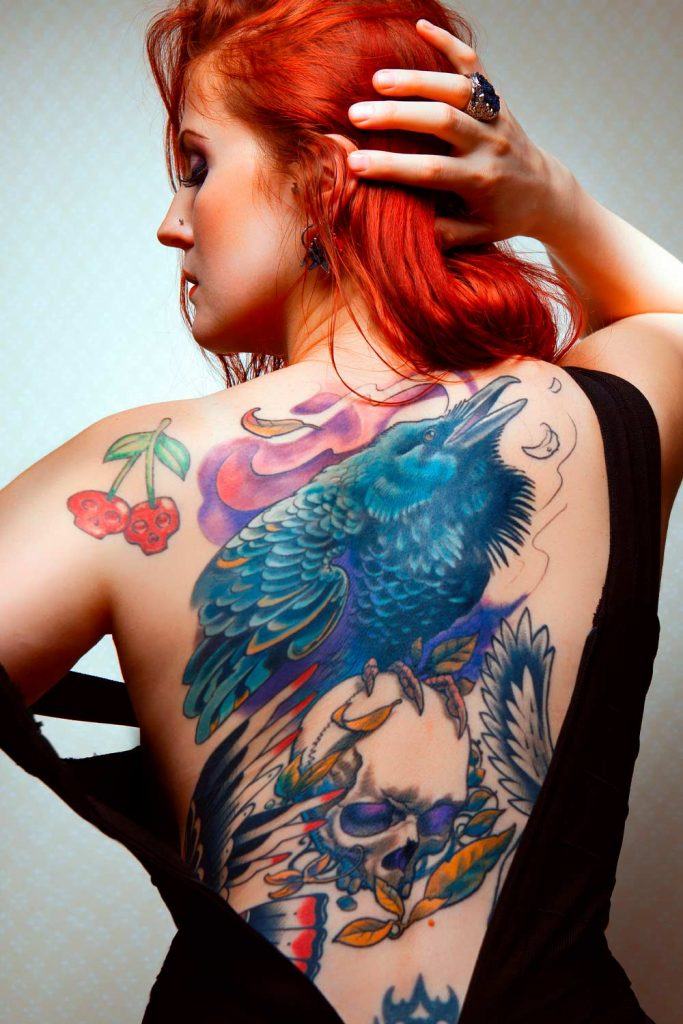 The phrase "neo-traditional" refers to all tattoo styles emerging over the course of the last decade as a whole. In a nutshell, it's a tattoo art style. And it's fantastic. A neo-traditional tattoo typically has bold lines with highly saturated modern colors and a sense of non-exaggerated or three-dimensional presence.
It's worth mentioning that various types of tattoo styles are great after they have the ancient basis of distinctly preferred art movements, like the ones of neo-traditional tattooing. Shrouded in the stunning radiance of white pearls, awash in the dazzling shades of snowy weather, or set in a lawn lavishly planted with lush flowers, neo-traditional tattoos owe their increasing popularity to their dense and richly luxurious aesthetic. It isn't just a trend. It's a movement within the tattoo groups and a massive portfolio of tattoo design offerings.
Minimalist tattoo style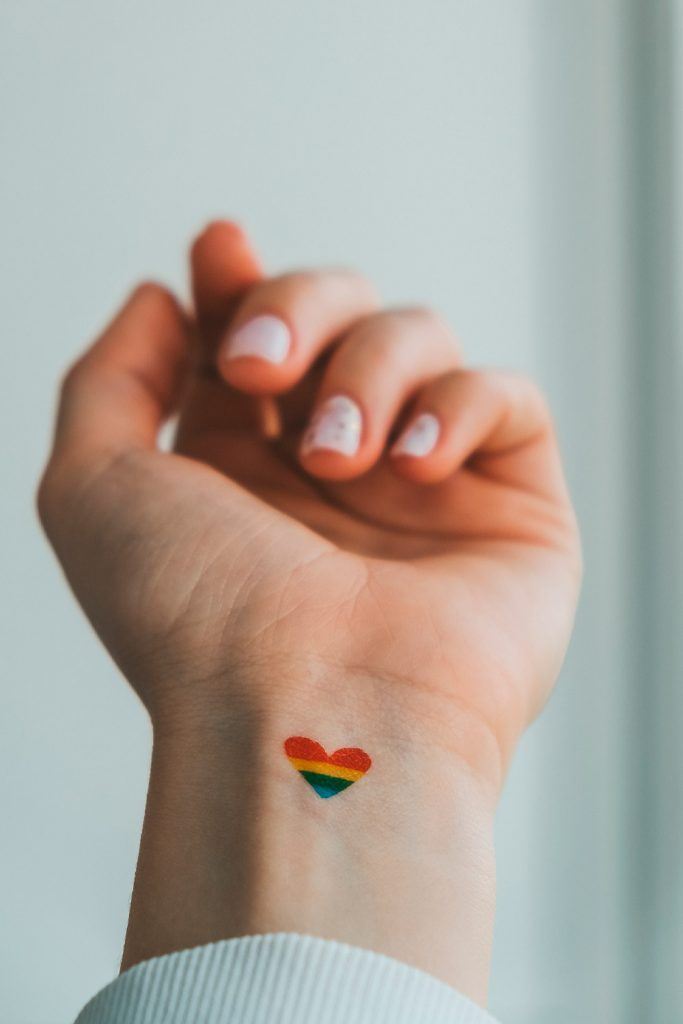 Minimalist tattoos use colored or crisp black lines and sparse color schemes that convey an easy and simple idea. They can vary from high-priced to small and inexpensive. However, their minimalist and elegant style determines their overall design.
These minimalist tattoos will suit you most if you are keen on the "less is more" motto.
Outline tattoos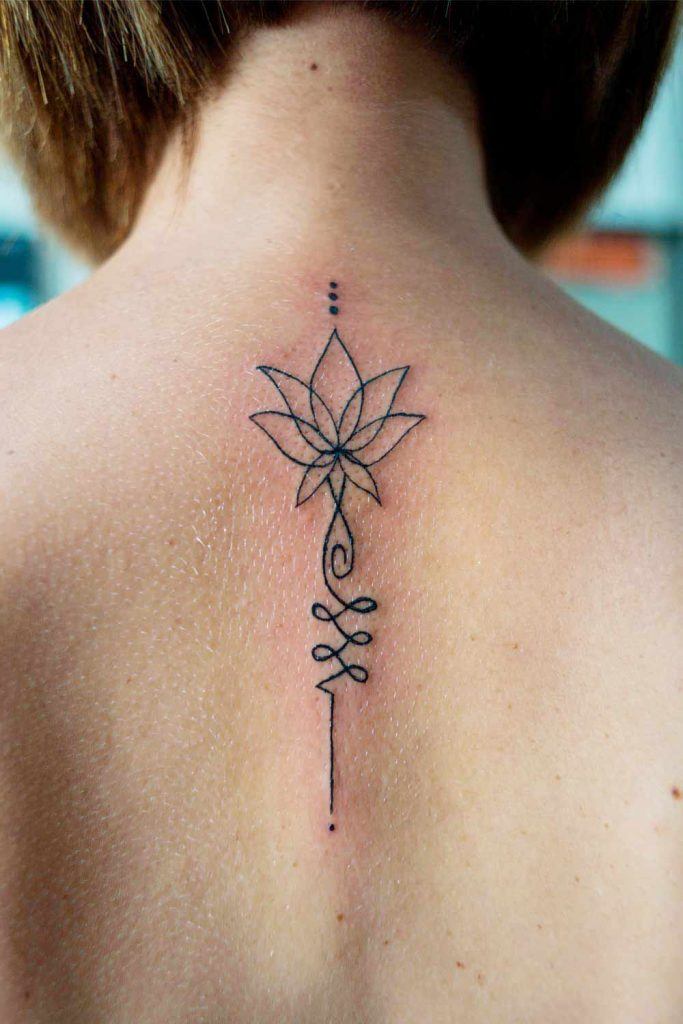 Outlining a tattoo is the first step in the tattooing process. Your tattoo artist draws your tattoo design on the skin using a needle. Some tattoo lovers say you will feel the needle piercing the layers of your skin. Also, note that you need a more extensive outline once you have decided on a larger tattoo design. Outlined pieces are done by simply drawing the outer edge of the tattoo design without filling it with ink.
Common outline tattoo styles include animals, flowers, body parts, although the options are truly endless. These types of tattoos are usually made using black ink and very fine and precise lines. Alternatively, you can ink using a single-line tattooing technique.
In this style, the artist draws an image with one continuous line or with as few lines as possible.
As a result, you get a sophisticated and simple tattoo design that can represent whatever you desire.
Ornamental tattoo style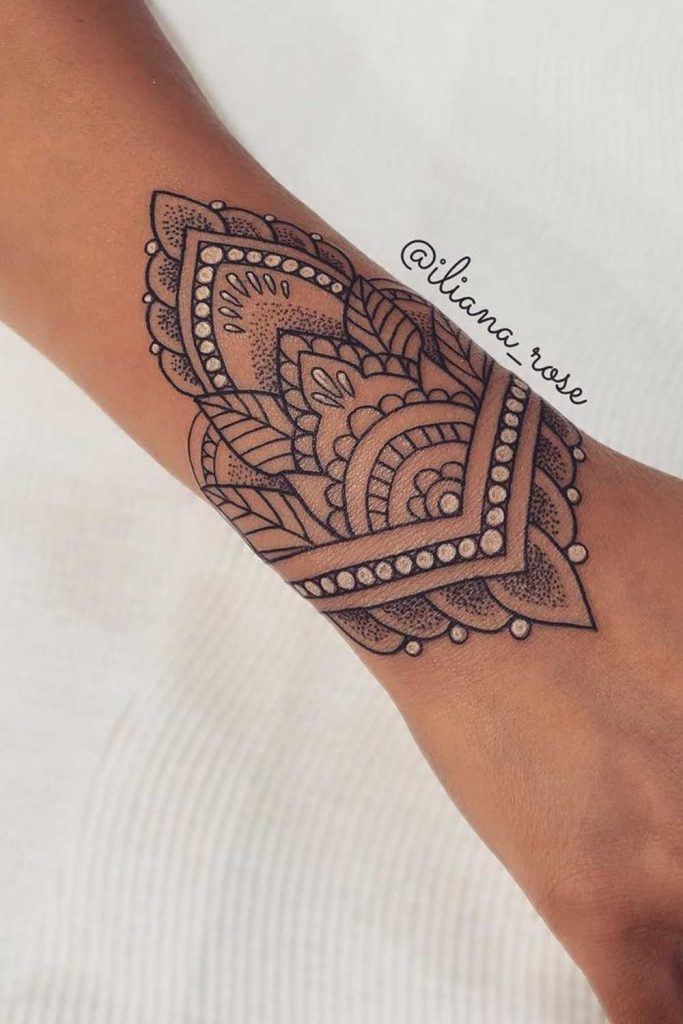 Credit photo: Instagram.com/iliana_rose
The ornamental style of tattoos traditionally imitates the carvings on wood complemented by flowers or animals. These designs are made with swirls, waves, crosses, or lines combined in patterns. Looking particularly amazing on a large scale, these drawings also work well for tiny ornamental tattoos.
A good tattoo artist can add backgrounds or some particular ornament to any tattoo design that you've chosen (emblem, realistic image, symbol, skull image, or anything else), suitable for both men and women, although this is most frequently performed in a feminine manner.
Ornamental style can be used in combination with other types of tattoo styles, starting from simple letters or tattooed words up to intricately designed Angels, lions, reeds, plants, and so on.
Watercolor tattoo style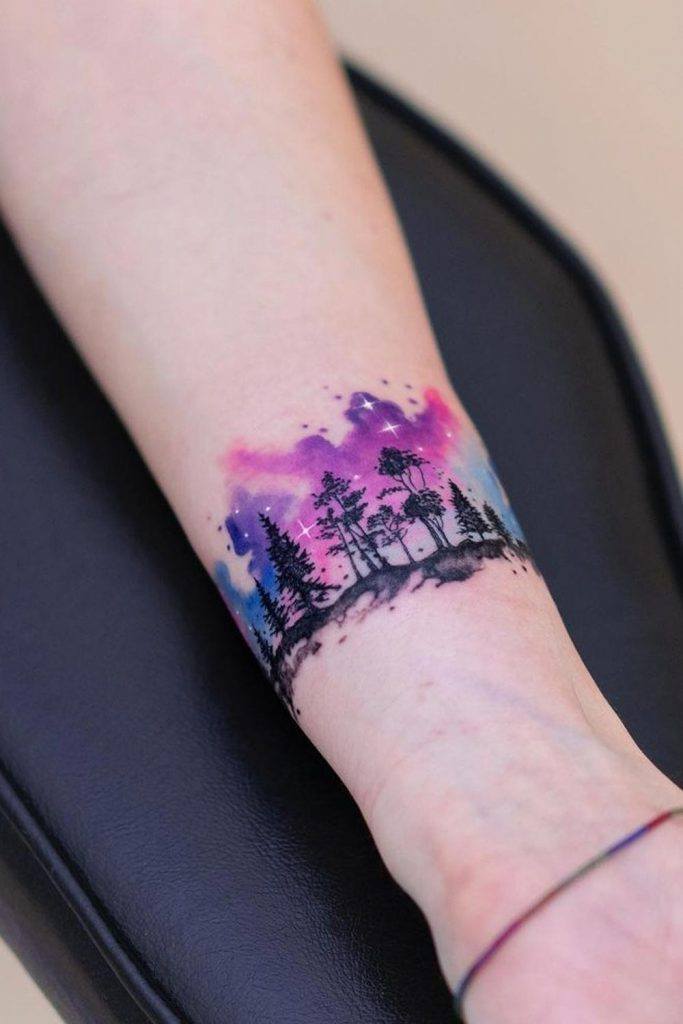 Credit photo: Instagram.com/koray_karagozler
Another new age tattoo that you should pay utter attention to is the watercolor tattoo. The modern generation seems to be obsessed with style due to its watery pastels. Any type of image or idea can be transformed into a whimsical and pastel-colored masterpiece by a skilled artist. Yet, this type of tattoo isn't the simplest to achieve and requires a professional tattoo artist to do the task well.
Realism tattoo style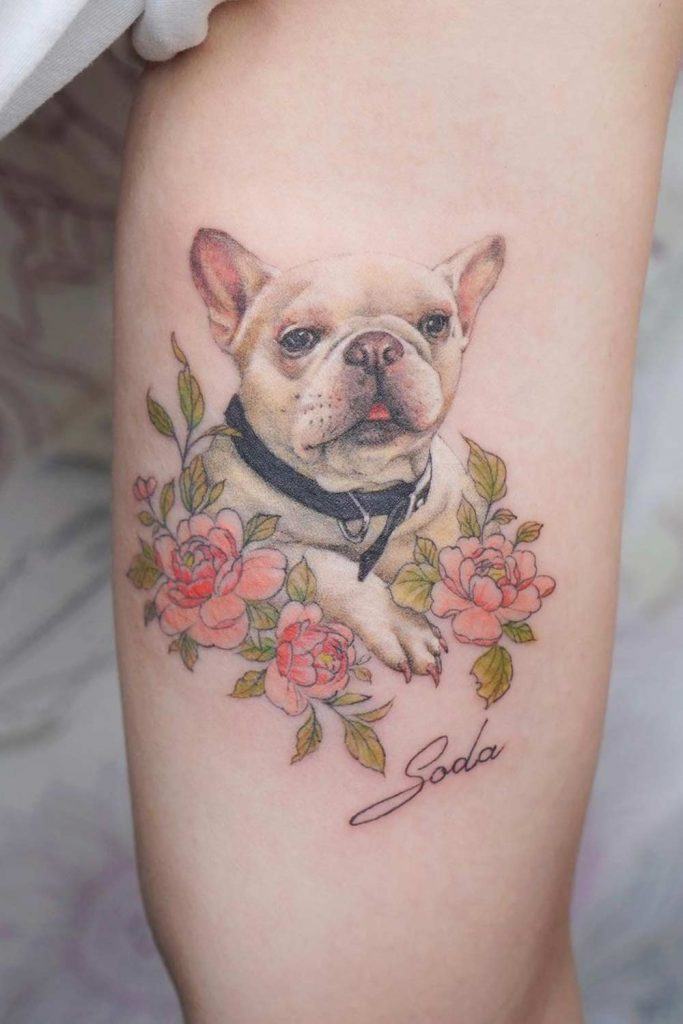 Credit photo: Instagram.com/silveranttattoo
If you carve to have a detailed portrait of your loved ones depicted on your body, the chances are that you will find realism tattoos to your taste. Realism in art has been trending since the Renaissance epoch. It has made its way into the tattoo sphere relatively recently. It takes a great artist to complete a real-life nature or object depiction. Nevertheless, the list isn't limited by these directions. Anything that comes to your mind can be poetically depicted and etched in your flash.
Geometric style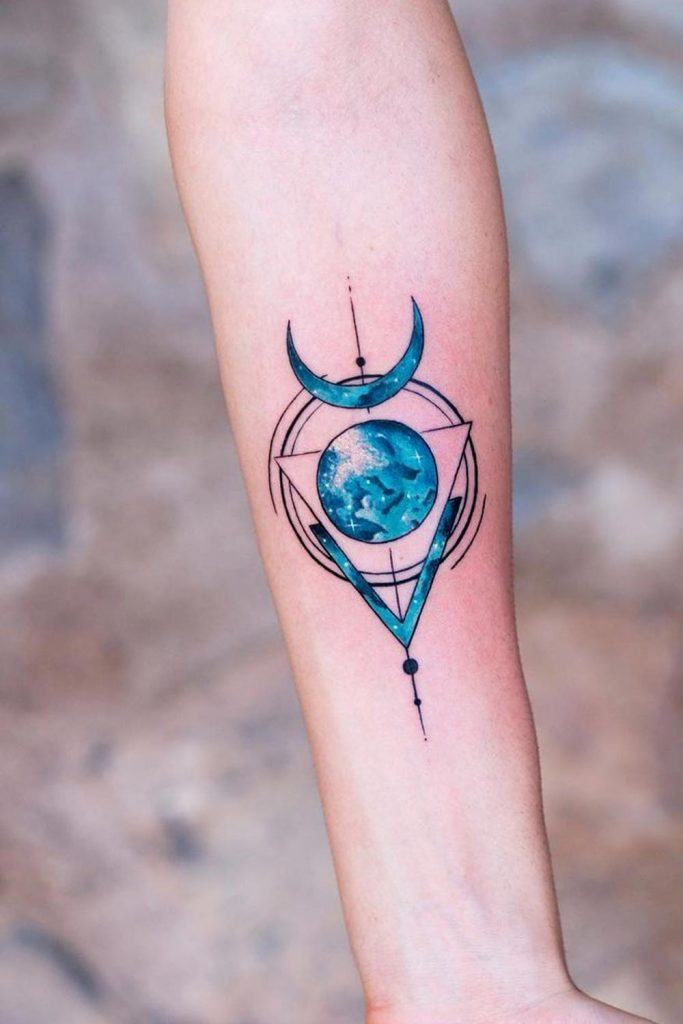 Credit photo: Instagram.com/koray_karagozler
Geometric tattoos are based on lines and precise shapes. Most required tattoo artists in the industry possess the skill and knowledge on how to project the most realistic form into a geometric variation. While some people call the stream limited, contemporary geometric tattoos are more versatile than you can imagine.
Sketch Tattoos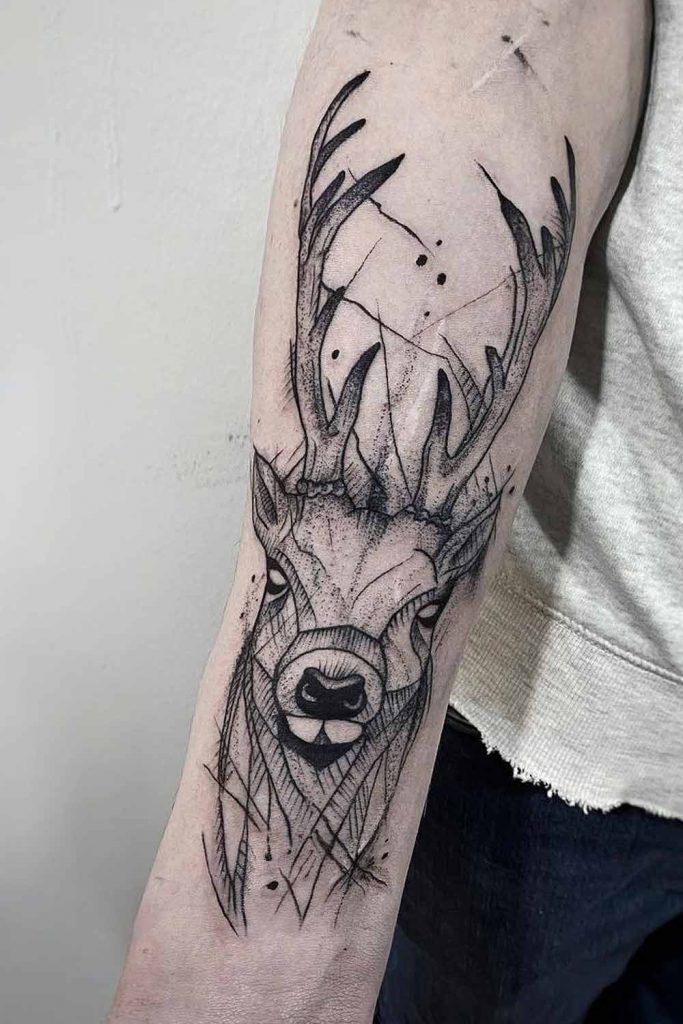 Credit photo: Instagram.com/naleak_tattoo
If you want to imagine what a sketch tattoo would look like, you should imagine a design drawn in a black pencil. However, you can succeed with the same result in color. The main advantage of this style is the fact that you can depict almost anything authentically and individually, no matter the object you have in mind.
Affordable Tattoo Styles - How Much Do They Cost?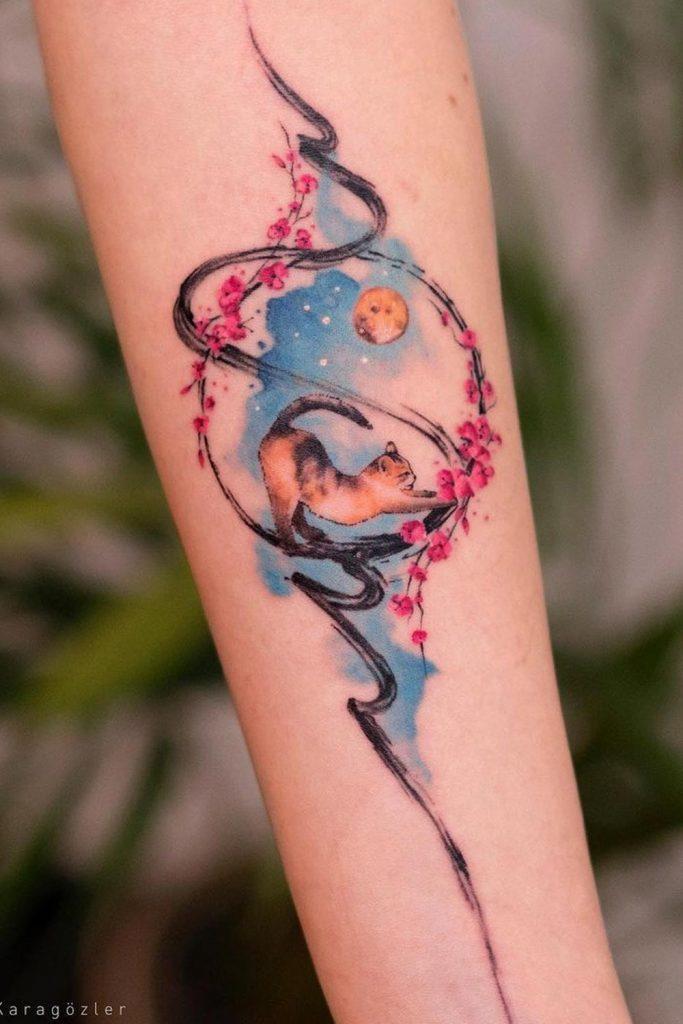 Credit photo: Instagram.com/koray_karagozler
A tattoo's price varies greatly based on a number of factors. A tattoo artist will usually not be able to tell you an exact price until you have decided on all the elements of your desired tattoo style. On the other hand, you may get an idea of how much your tattoo will cost depending on the artist's average charges, including the size and complexity of the tattoo design.
If you have already decided on your tattoo design, most artists will be able to tell you how much it will cost based on their hourly rates (from &100 to $250). We strongly recommend you not to discuss this price, as this may send a message that the artist's work and time are being devalued. Also, when it comes to getting tattoos, the cheapest and most economical tattoo styles are often not the best option.
In case you need a tattoo cover up, you will also need to consider the cost of fading or removing the old tattoos. Some artists have special removal offers and payment options that make tattoo removal process more budget friendly.
When it comes to the popular pre-drawn tattoo designs or flash on the wall, tattoo artists usually charge a fixed rate. Depending on the size and other criteria of the predetermined tattoo design, the prices may range from $100 to $200.
If you're looking for a piece of flash, it's better to go to a shop and check how much this tattoo costs in your area. Because the artist has done it before, he would most likely be able to tell how long it will take to do that particular tattoo design, which usually doesn't take as much time as other, more custom tattoo art styles.
Things to Consider When Choosing Among Tattoo Styles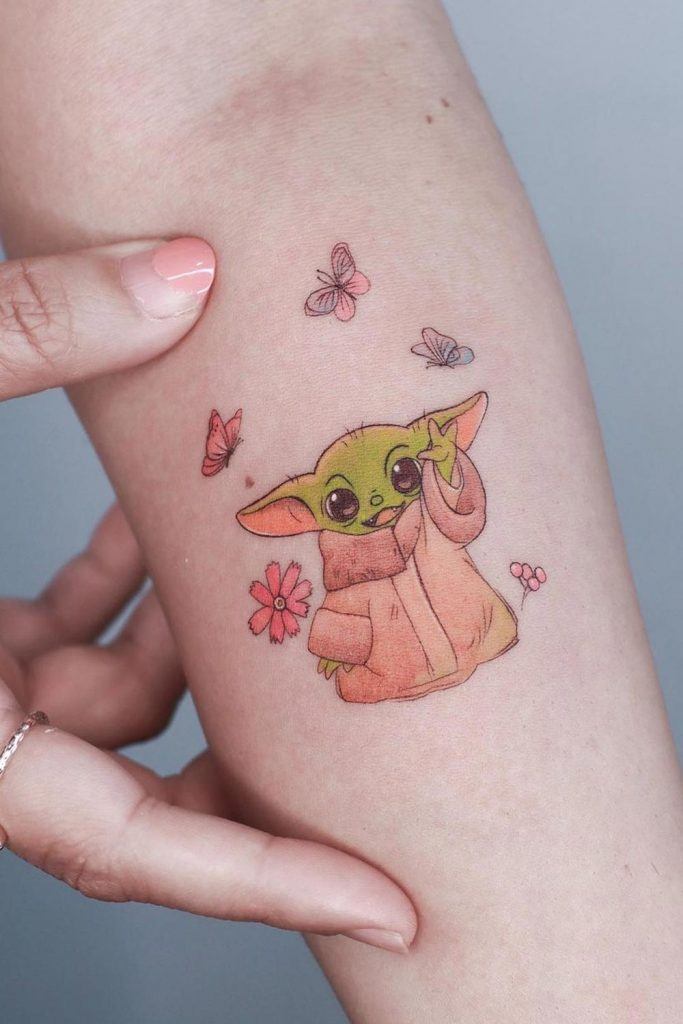 Credit photo: Instagram.com/firstjing
While choosing your ideal tattoo design, consider your personality, lifestyle, interests, and even your favorite wardrobe.
Before deciding on the size, placement, and color scheme of your tattoo, think pretty about your everyday lifestyle.
Firstly, figure out how much money you can invest in your tattoo. Then look for the tattoo artists in your area who work with the tattoo styles you appreciate.
Getting a tattoo can be a lovely way to celebrate a great event in your life or to display your personality to the world.
Research tattoos on the internet. View images of different tattoo styles and designs available in online galleries.
Go to a tattoo shop and look for binders. At the front desk of most tattoo salons and shops, you'll find portfolios of their regular artists.
Schedule an appointment with a tattoo artist. If you enjoyed the work of a tattoo artist, set up a consultation appointment to talk about your desired tattoo.
Determine the size of the tattoo you desire. When it comes to tattoos, size does matter because it restricts the types of patterns available.
Choose where you want your tattoo to go. Before getting a tattoo, think about how "eye-catching" you want it to be and how it will change as your body matures.
Choose between a tattoo in full color, black and gray or simply white. Then determine what color palette you prefer for your tattoo.
We hope you learned something new and interesting about each of the tattoo styles mentioned above. In this article, we tried to list the most popular and demanded tattoo art styles currently circulating among the US tattoo communities. As you may have already noticed, they are not just examples of beautiful images. These works of art mean a lot to the wearer and tell his unique story.
Tattoo Styles: FAQ
Is it OK to mix tattoo styles?
Mixing styles has already become a new form of tattoo, which allows a lot of creativity.This is a particularly good idea for those searching of some new tattoo styles, but torn between several different designs.
Do tattoos have to have a theme?
Using a theme is one more way to keep your tattoo sleeve cohesive. It's always useful to keep topics and objects in mind. Collect the photos of your desired tattoo idea from different magazines or books and show them to the artist.
Which arm should I get a tattoo on?
The right or left arm is suitable for tattooing. It depends on your personal taste. You should only check your skin for bruises and irritations.