By:

Glaminati Media

| Updated:

08/02/2019
Nursery Ideas For Girls
Pink With Flowers Design For Girl Nursery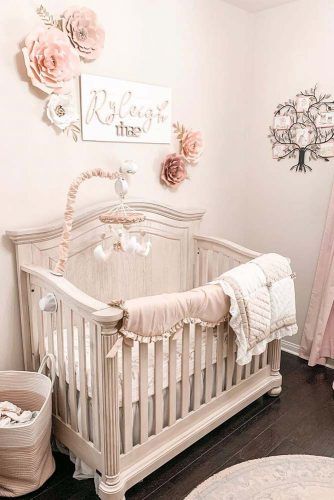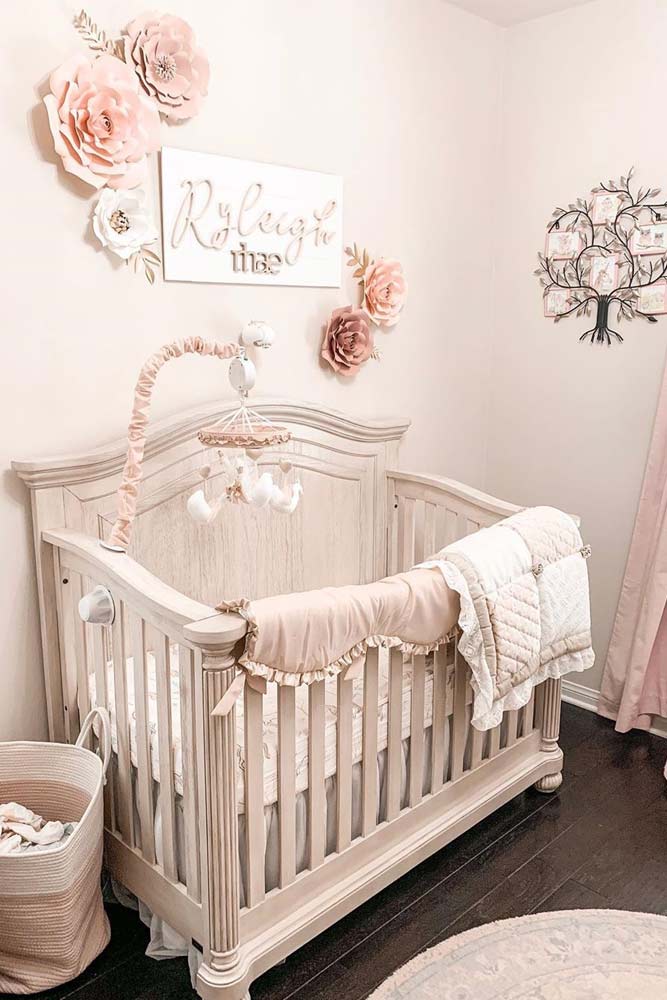 Among all the baby nursery ideas that are suitable for girls, mothers tend to opt for pink ones. There is nothing strange about that, and we have a lovely design to offer. However, instead of regular pink, we think that pastel pink nursery with large flowers on the walls is the one you need. It is super girly and over the edge, cute. Just perfect!
Source: ryleighrhaemiller via Instagram

Nursery Idea For Girl With Pink Painted Wall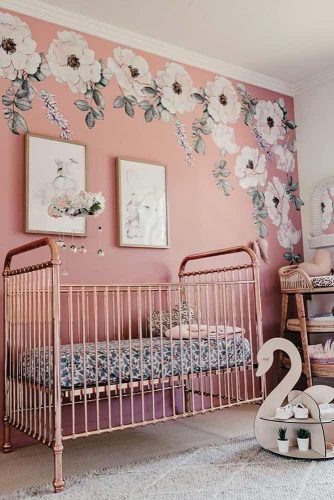 If you do not like pale pastels, then we have a little brighter idea in mind. When it comes to baby girl nursery ideas, you need to take your preferences into consideration as well. The thing is that apart from your baby girl you are going to be the one to spend the most time in there. That is why you need to be in complete awe with the design you have come with, and this one may be a suitable idea to consider.
Source: devine.design via Instagram

Modern Nursery Idea For Girl With String Lights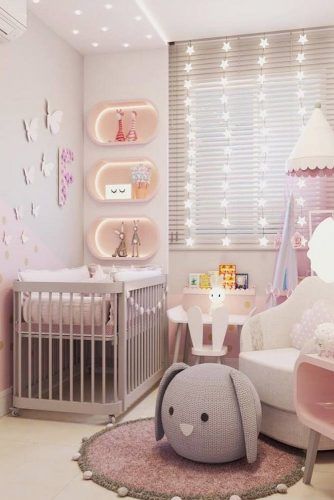 Many mothers are looking for something completely modern when it comes to their future baby's room. There is no wonder why, since modern nursery ideas are thought to help your baby develop a good sense of style. Such an intricate nursery with lots of light in it may be the one that will help you bring up a talented interior designer.
Nursery For Girl With Dark Wall And Flower Rings Accent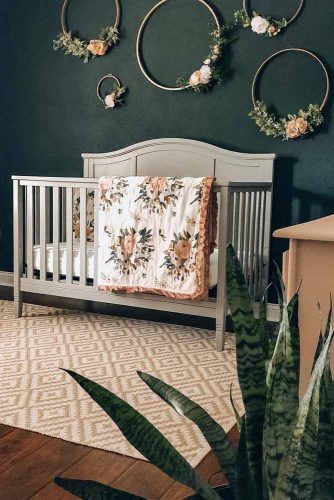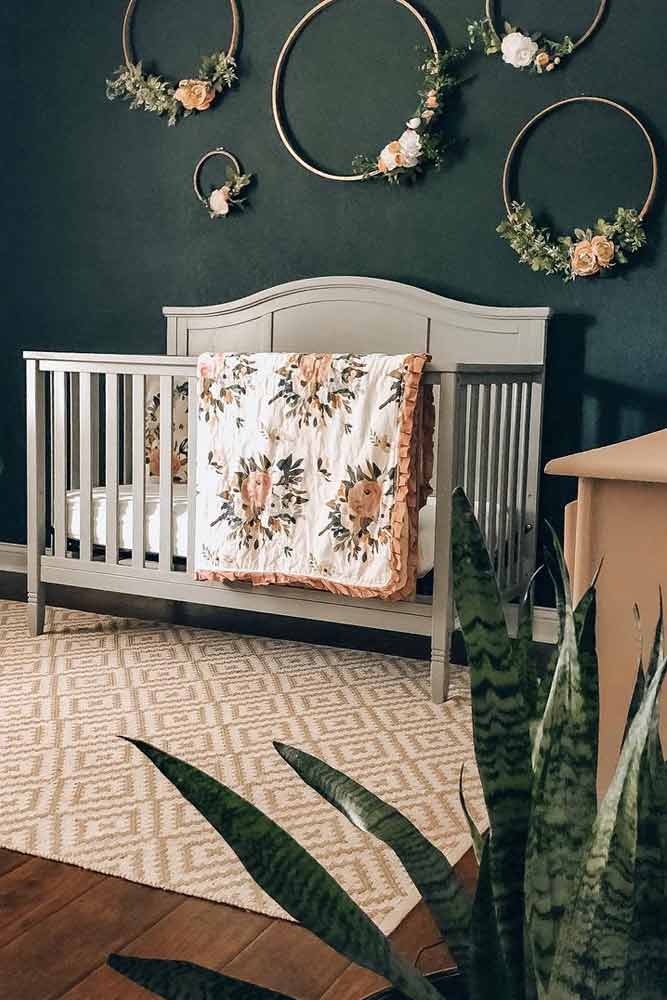 Not so long ago, it was considered that a darker nursery is a bad taste. However, times have changed, and deep colored nursery decor ideas are on the edge of glory. That is why such a rich green wall introduced into the nursery is a good idea. To add some girliness to the design, you can use floral accents and leave the rest as simple as possible.
Source: allison_trammell via Instagram

Small Nursery Idea For Girl With Canopy Accent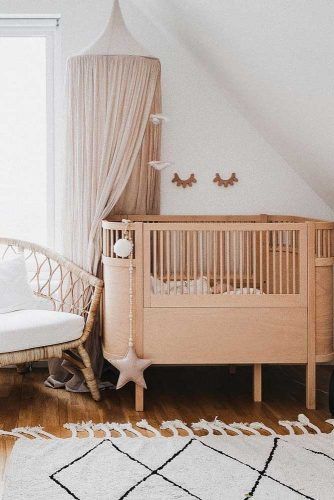 There are times when you are limited in room, and you cannot afford a large nursery. No worries here, since until your baby girl grow up a little – all she is going to need is her bed. That is why you can easily turn her crib into a stylish nursery accent by adding a nude-shaded canopy to it. Besides, a canopy is always practical, especially when it comes to babies.
Source: katyasinka via Instagram

Vintage Style For Girl's Nursery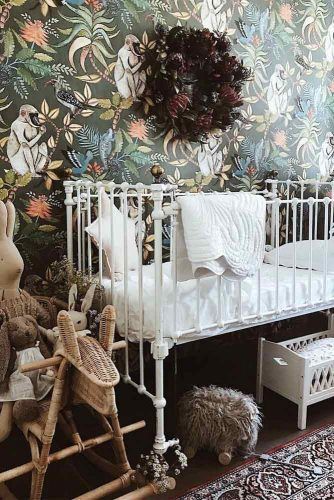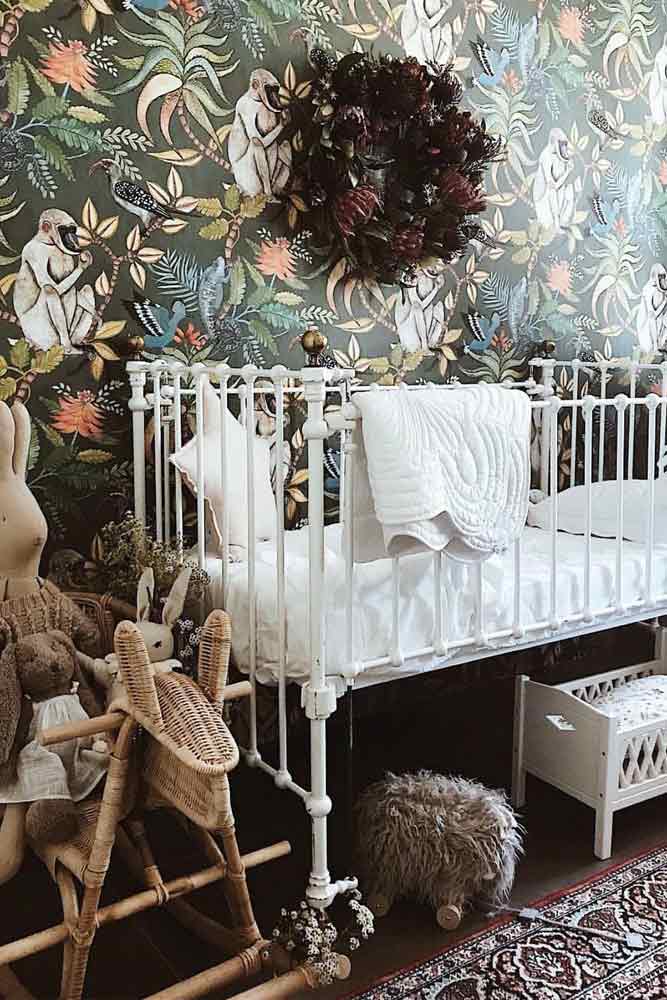 To tell you the truth there are thousands of nursery theme ideas, but you are supposed to choose one. That is why you should keep two things in mind – the general décor and your likes and preferences. If you are head over heels about vintage décor – why not to add it to your nursery? After all, the rustic interior is always cozy and simple looking.
Source: nattyandpolly via Instagram

Nursery Design With Painted Walls For Girls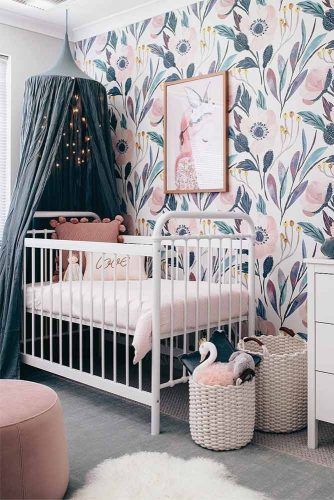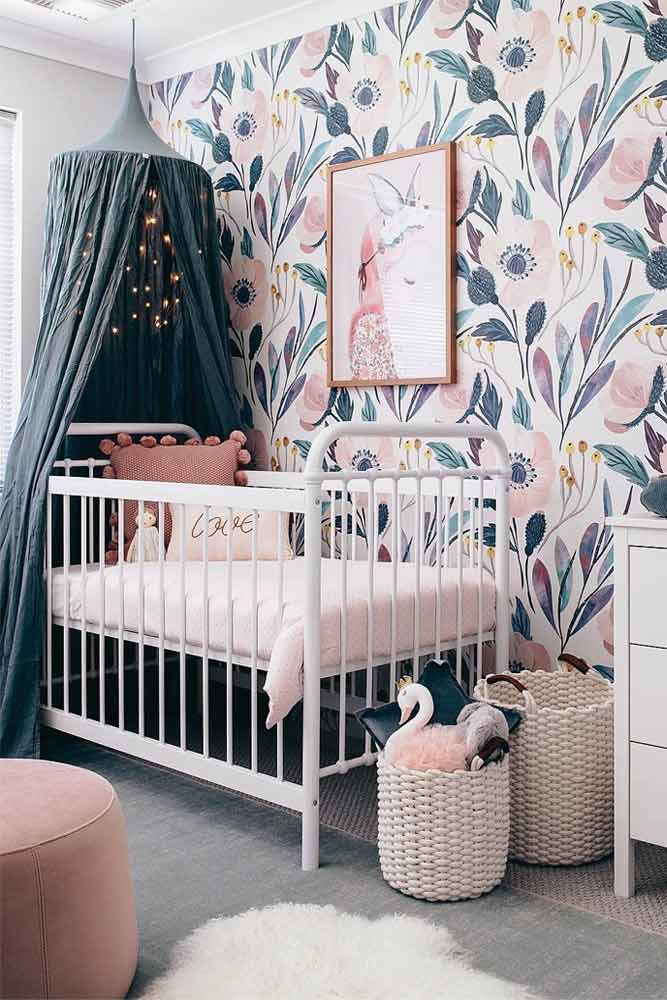 If you need a girly nursery that is also stylish and cute looking, we have something up our sleeve for you. The fact is that painted walls are proved to influence the development of your child, that is why calm shaded wallpaper with a gentle pattern to them may be what you need. Keep the rest of the nursery in the same tones.
Source: oh.eight.oh.nine via Instagram

French Style Accent For Girl's Nursery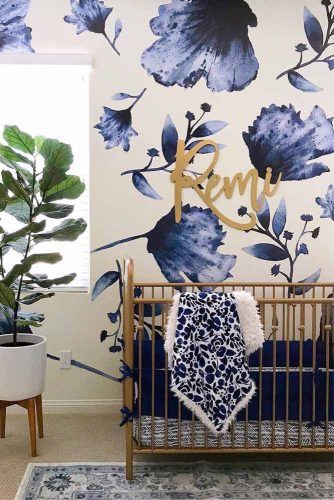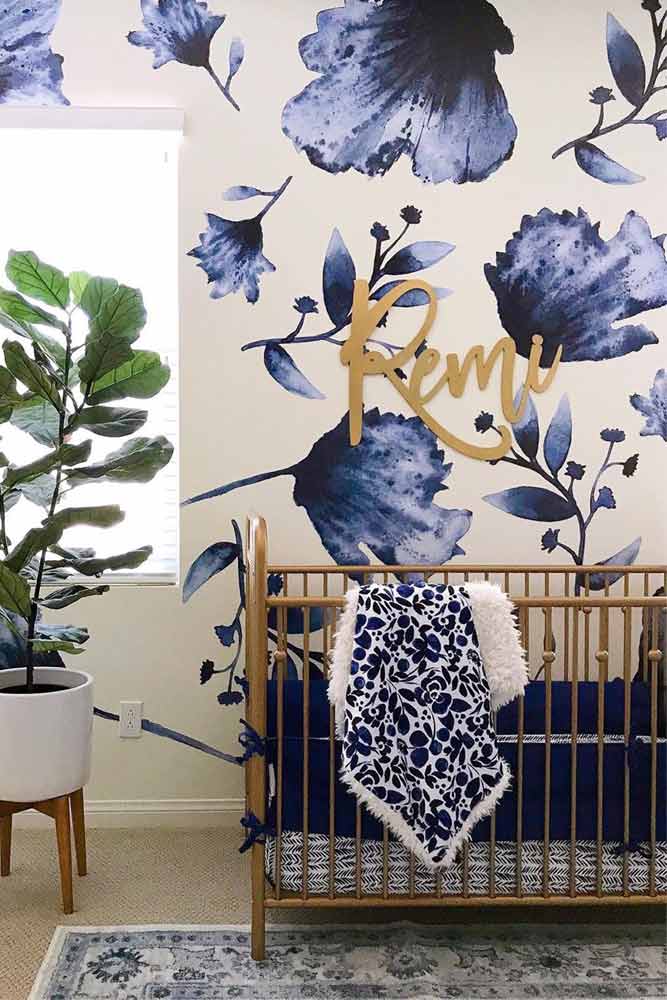 Many families choose French style for their homes these days. If the rest of the house is devoted to the style, you should in no case, leave the nursery out. Children grow fast, that is why such a French-style nursery for your baby girl will be highly appreciated by her in the future. Besides, it looks super cute and very elegant at the same time!
Nursery For Girls In Black And White Colors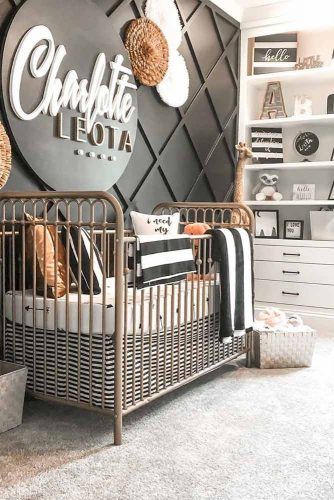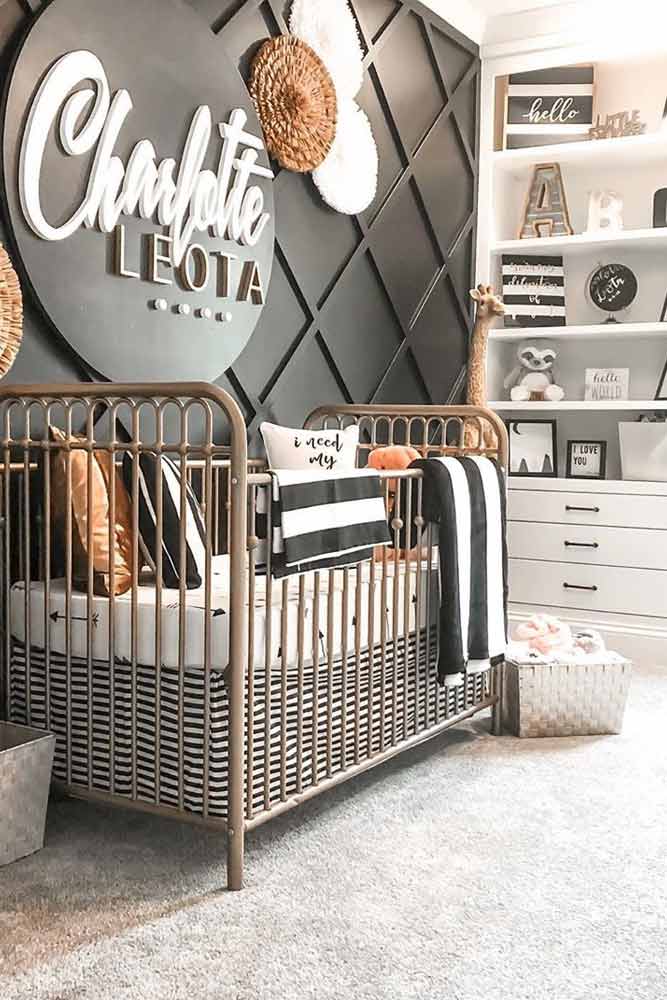 If bright colors are not for your taste, you can keep the nursery is contrasting but complementing shades, such as black and white. Such a nursery looks subtle and calm, that is precisely what your baby may need.
Source: jfandcompany via Instagram

Boho Nursery Design For Girls With Wicker Chair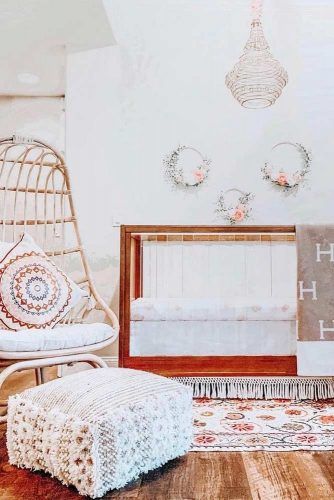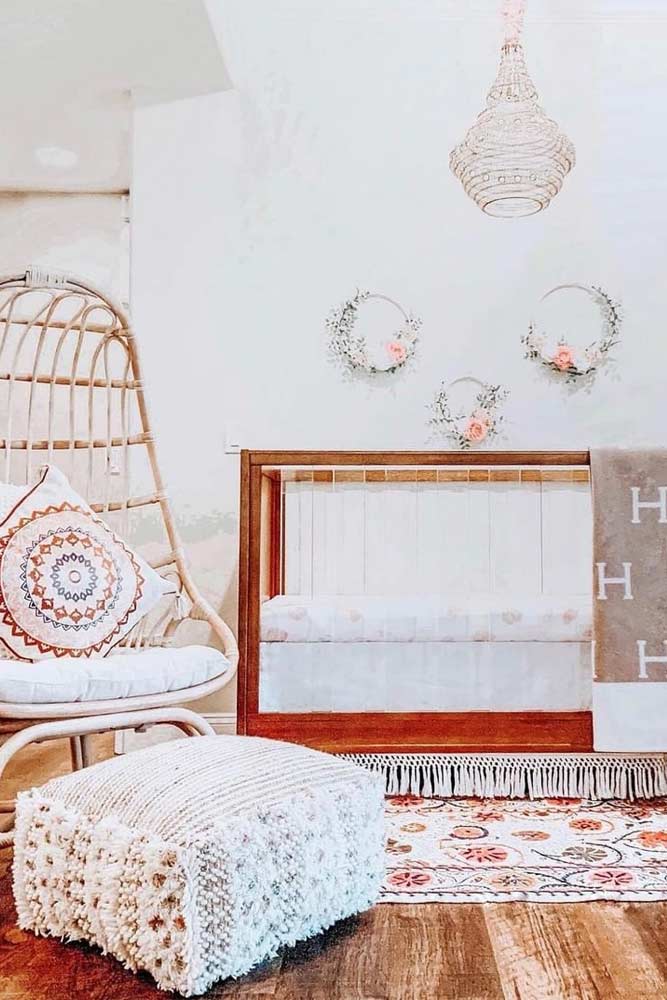 When you are decorating and furnishing the nursery, you should keep it in mind that you are going to be the one who spends the most time in there. This means that you should decorate it according to your taste and style. Besides, a complex resting area for the mother is a must too. Use this boho nursery as your leading example and the sours of inspiration!