By:

Glaminati Media

| Updated:

08/02/2019
White Classic Mudroom Lockers Designs
Source: speckcustomwoodwork via Instagram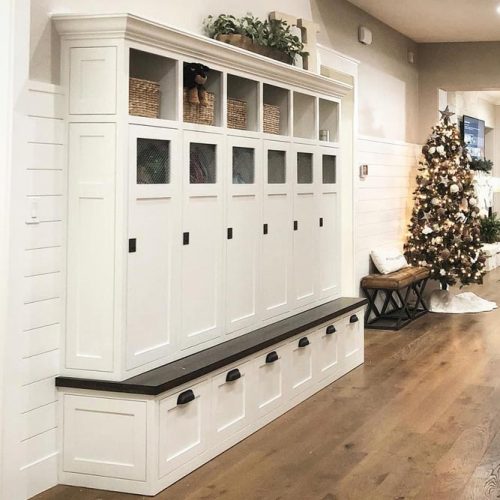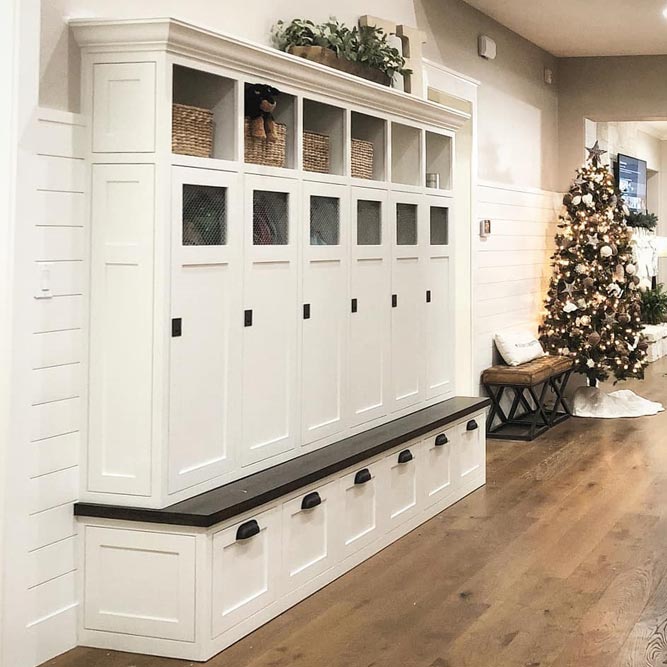 If you think that lockers are only about schools and gyms – you are terribly mistaken. While mudroom lockers are perfectly compact, they can contain many of your belongings. There is no need for your clothes or sports gear to lie around the house – all you need is a proper locker. A nice white locker will contribute to your classic house décor like nothing else!
Functionality Mudroom With Plastic Lockers
Source: gracethisspaceinteriors via Instagram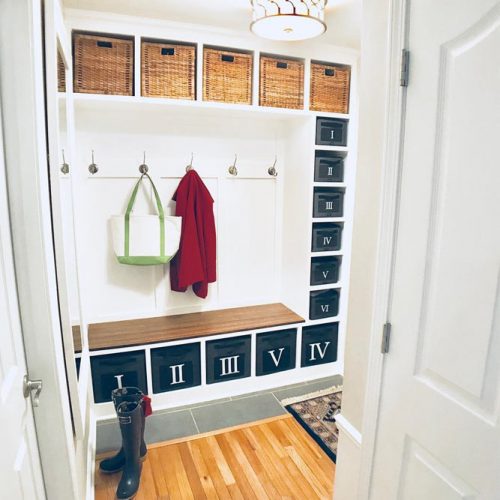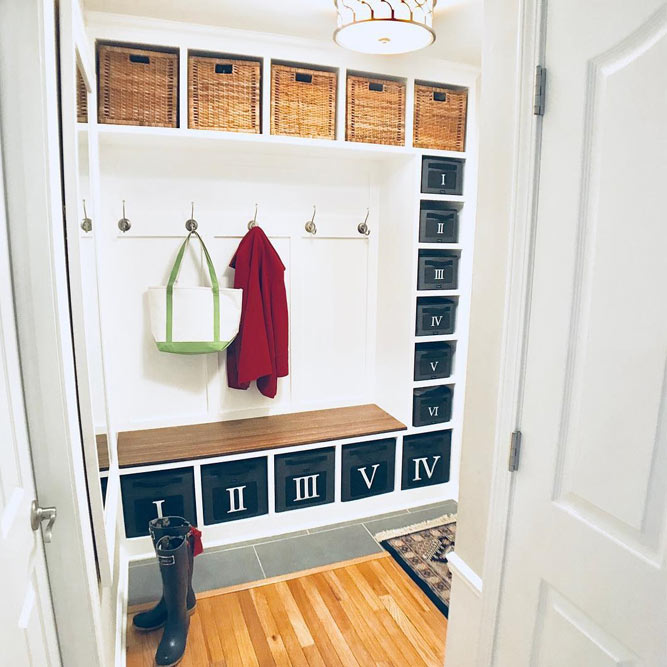 It is essential that you are aware of the fact that there are various kinds of lockers. In case the locker in its original meaning is a little too used up for you-you can easily play around with plastic lockers. To make it easier to track what lies where you can enumerate the lockers. In such a case you will kill two birds with one stone – you will keep everything hidden, and you will keep perfect track of it. Mudroom cubbies are truly a miracle of the modern world!
Mudroom Design With Cubbies And Lockers
Source: bedfordbrooksdesign via Instagram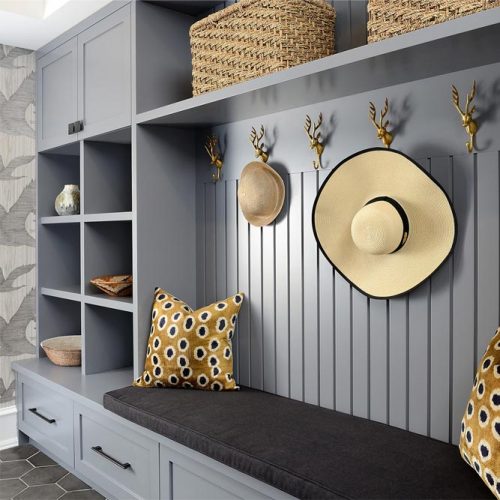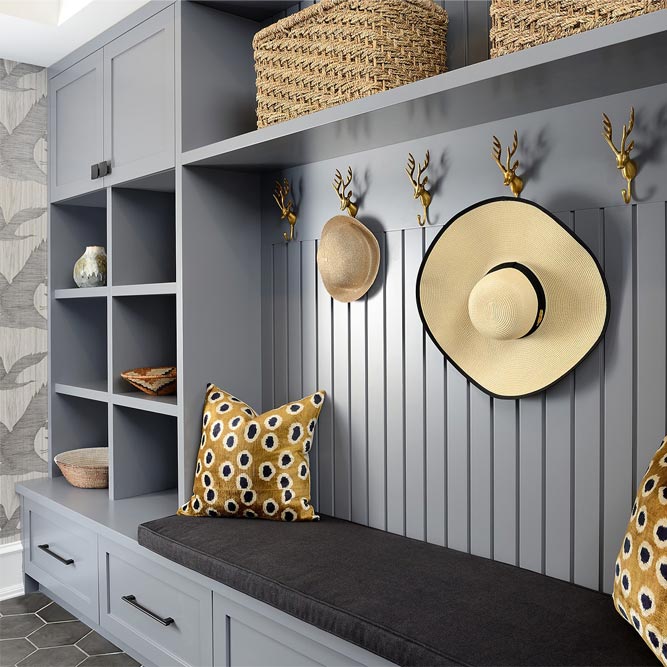 The best way to arrange your mudroom cabinets is to combine various styles in one. For example, the mixture of cubbies and lockers is genuinely convenient. What is more, a trendy coloring will intensify the vibe of your décor. Not to mention the fact that deer heads as hangers look genuine and stylish.
Mudroom Bench With Rustic Baskets Storage Space
Source: thelongawaitedhome via Instagram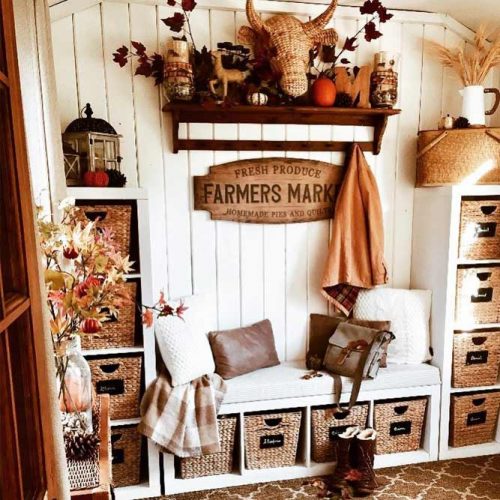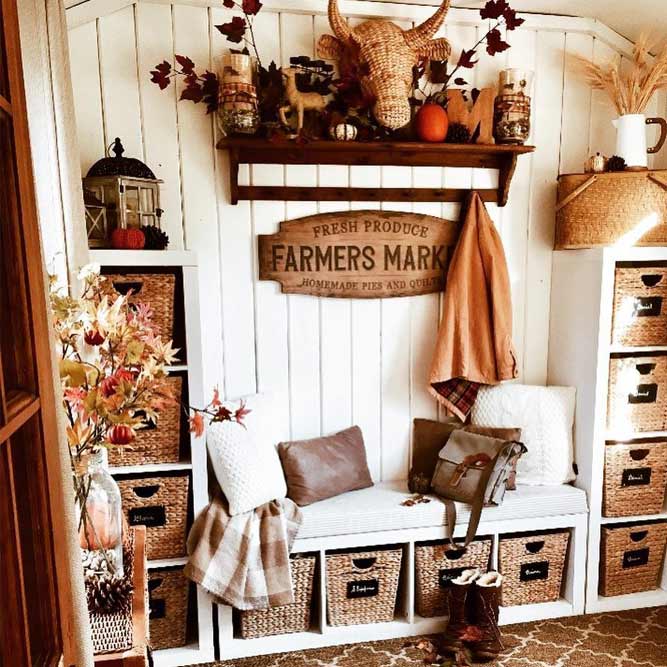 When you have a strong desire to create that excellent rustic vibe in your mudroom all you need to do is to play around with some baskets. It should be mentioned that the more baskets – the better. Also, it is important that you pay attention to the decorative elements such as signs and dried out flowers, they carry that special charm many fall for!
Mudroom Lockers With Space For Your Pets
Source: brookeandbree via Instagram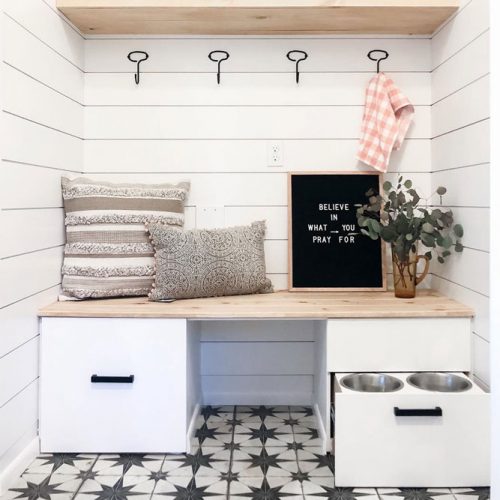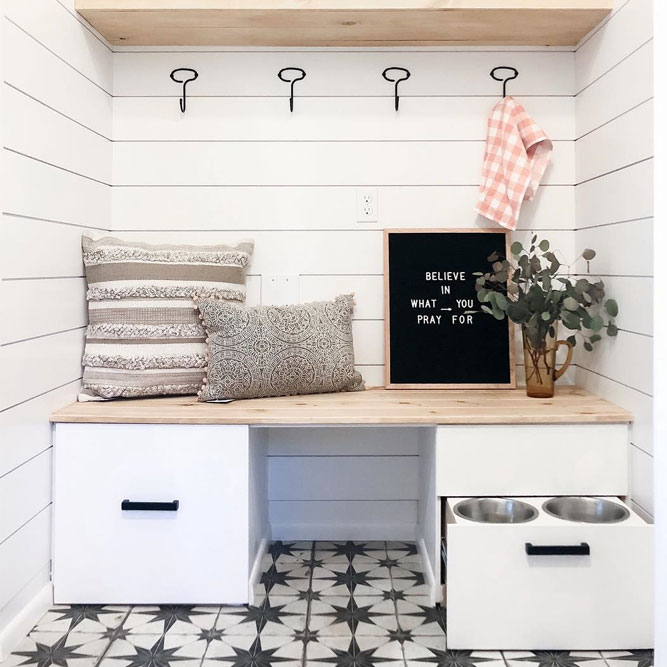 Many people adore their pets and are ready to do almost anything for them. However, it happens so that there is not that much space in your home to devote to the pet area. That is when a mudroom comes in more than handy. You can easily add the feeding space to the locker area. Such a combo is efficient and convenient not to mention stylish-looking.
Small Mudroom With Lockers Near The Window
Source: digsdesignco via Instagram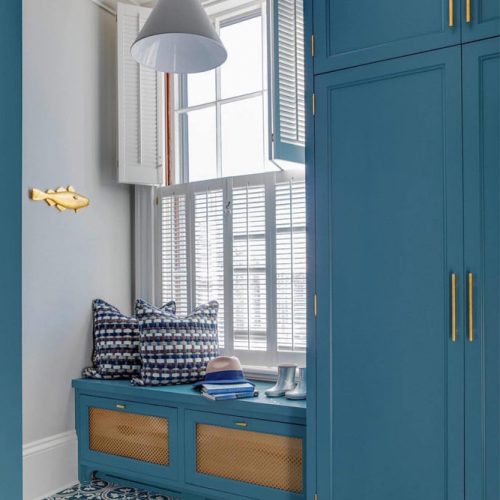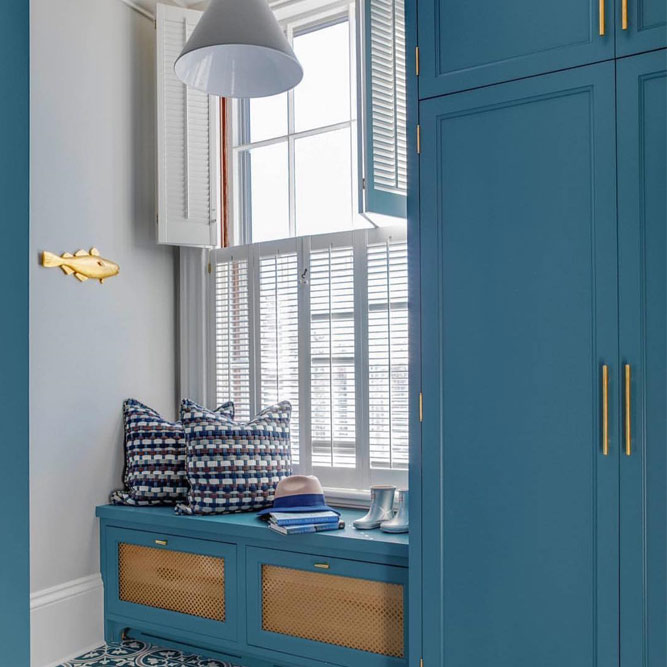 It is true that not everyone has the luxury to afford a considerable mudroom area not to mention all the variety of mudroom furniture. If that is your case – worry not. You can easily take over the area near the window and transform it into a mudroom space. Even a pair of lockers will help you make your house look tidier without your outdoor clothes piling up in the corridor.