Mesmerizing Charm Of Vaulted Ceiling To Add To Your House
To begin with, we must explain what is a vaulted ceiling in general. Surely, you have visited ancient domes before. When you look up, you can enjoy the sight of a perfect vaulted ceiling. It is true that despite being the hottest trend, such a ceiling is not something entirely new. The only difference lies in the fact that these days you can easily introduce such a ceiling into your house and enjoy the look and feel of it on a daily basis. As you may have already guessed, today we are going to discuss some interesting ways of introduction of such a ceiling into your home. Read on to learn more!
Rustic Vaulted Ceiling In The Kitchen And Living Space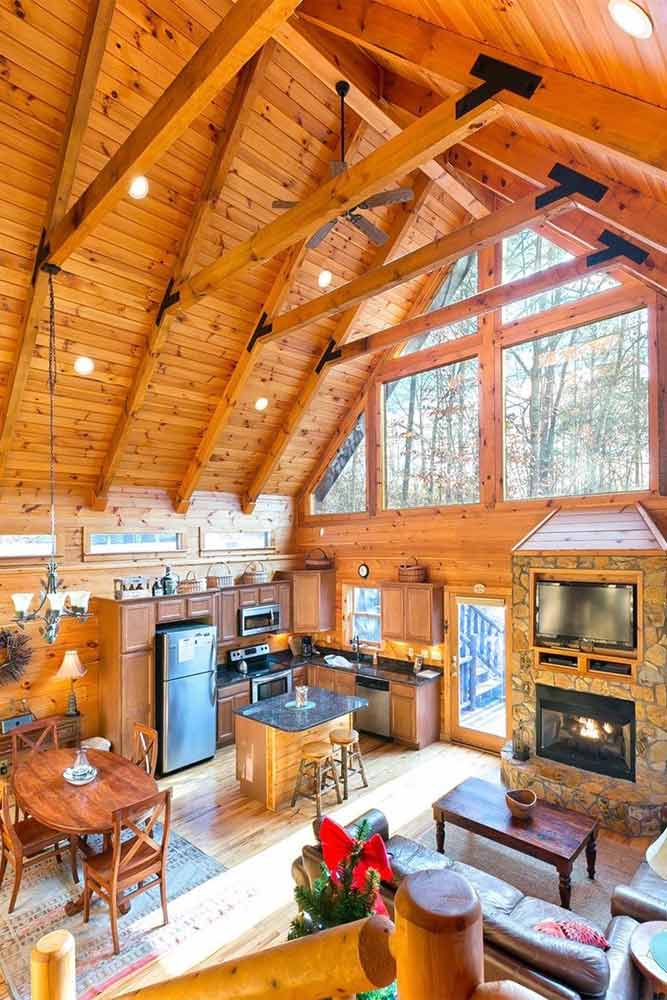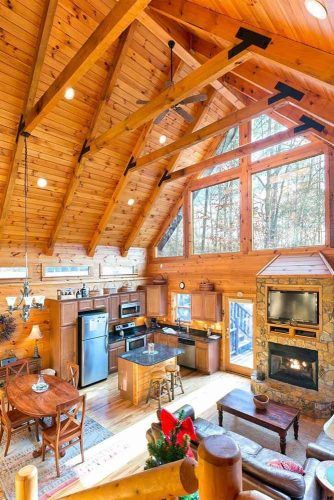 Source: greatsmokyscabinrentals via Instagram
There are times when you decide to combine the kitchen and the living area together. In times like this, vaulted ceiling ideas come in more than useful. The thing is that such a ceiling will add some necessary space and air to your house.
Kitchen Design Vaulted Ceiling With Wood Beams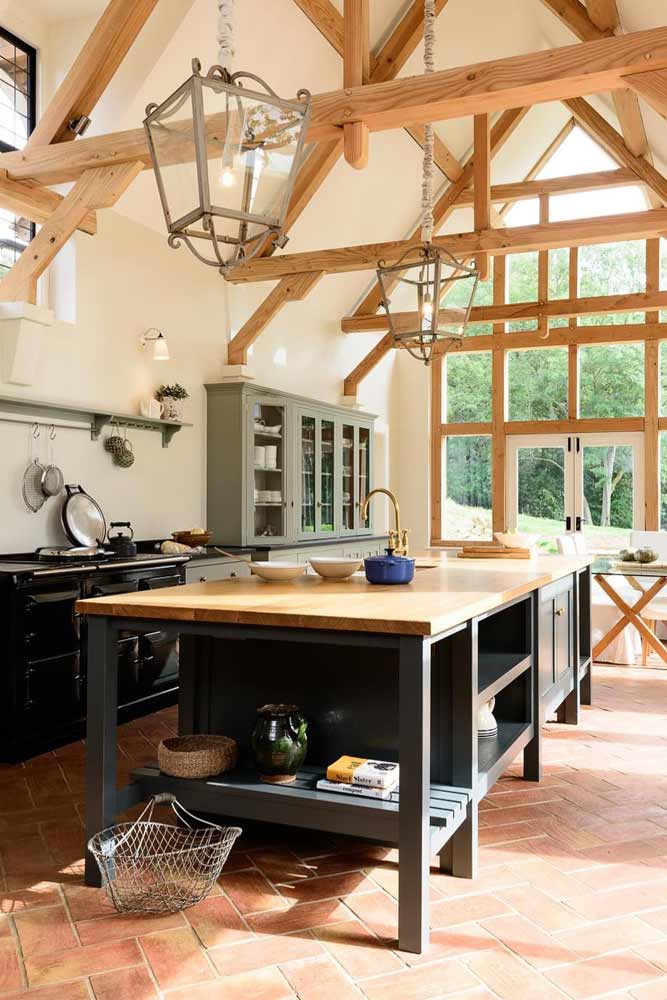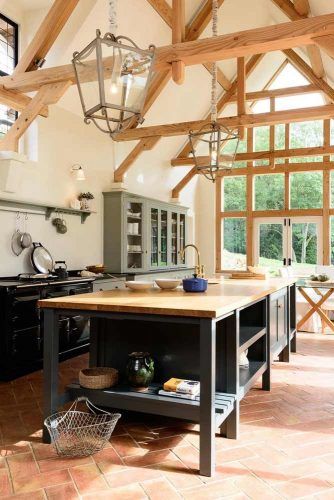 Source: devolkitchens via Instagram
The fact is that wood beams always look stylish and intricate no matter the ceiling type. However, it should be pointed out that vault ceilings look special when combined with such beams. Aside from the fact that you will get more light and air into your kitchen, you will also grant it that modern touch many long for.
Modern Kitchen Design With Vaulted Ceiling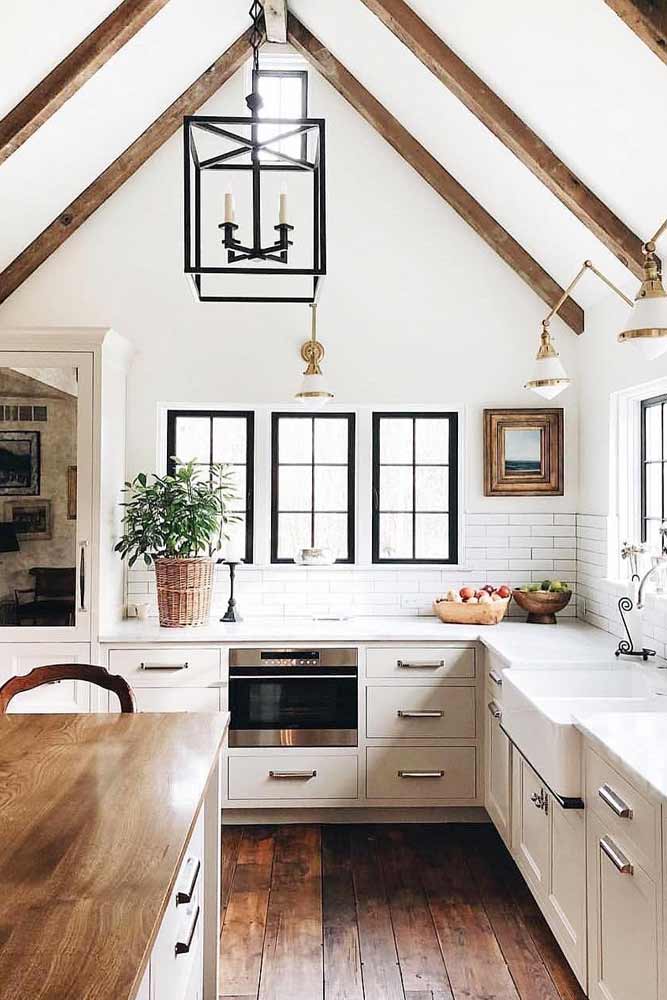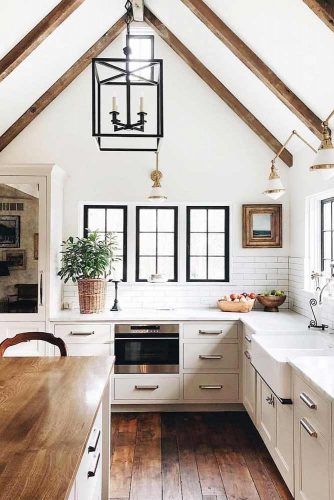 Source: paynesgrayhome via Instagram
Kitchen is the room that requires a lot of light. That is why vaulted ceiling lighting deserves special attention. As you may have guessed due to the increased space that the ceiling takes up – there is more light in the room. Besides, if you paint the ceiling in pastel hues, you will only add up to that lighting effect.
Modern Kitchen With Rustic Walls And Vaulted Ceiling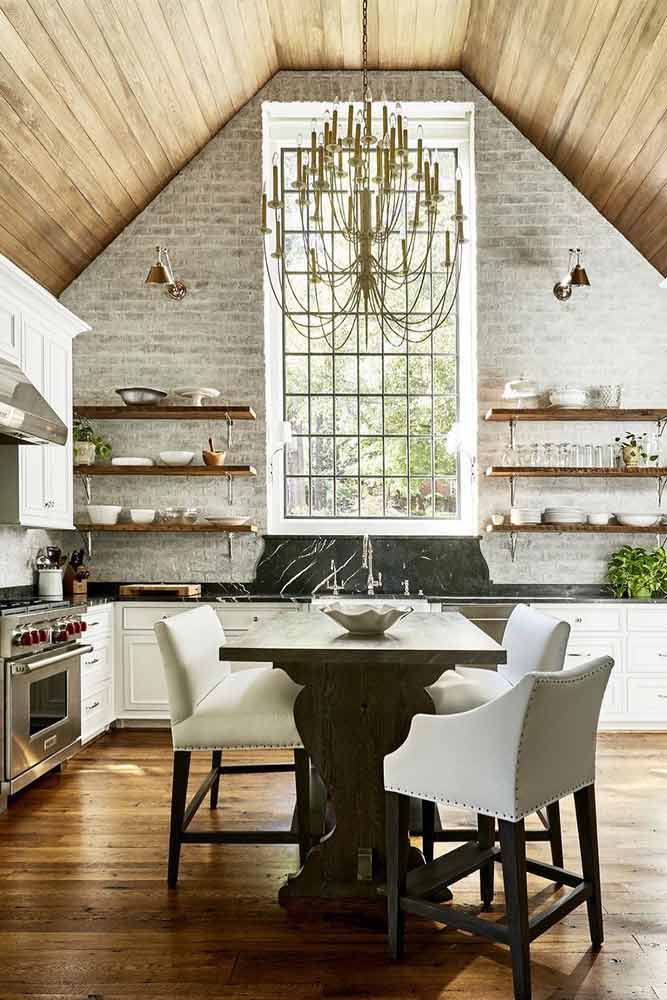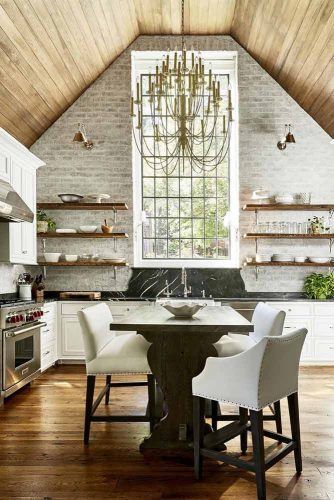 Source: plankandpillow via Instagram
Some people say that vault architecture does not go well with a modern interior. We beg to differ. As you can see, in this kitchen both walls and ceiling represent rustic style; however, the kitchen itself remains totally modern. It would be unwise to assume that these two opposite styles do not combine well.
White Classic Kitchen Design With Vaulted Ceiling And Rustic Beams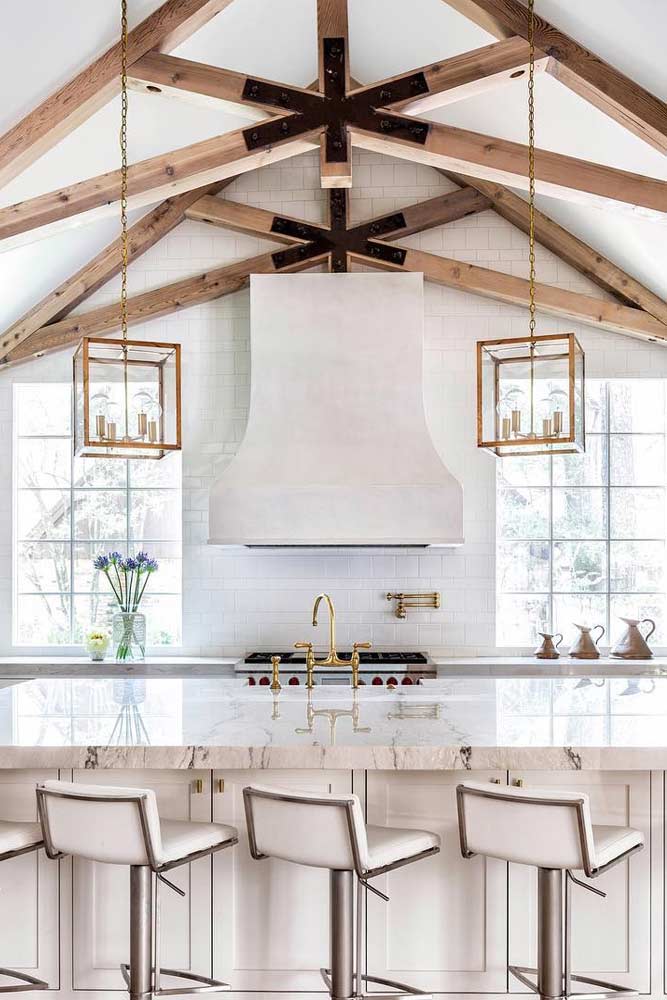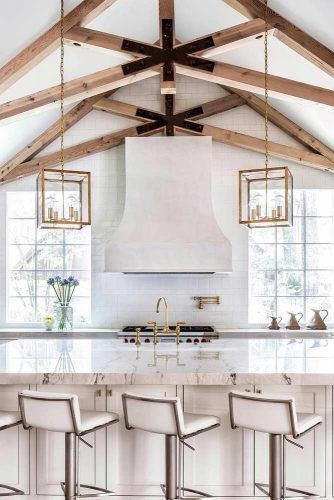 Source: bustercogdellbuilders via Instagram
Those of you who prefer classics no matter what – this is the kitchen design to consider. As you can see the kitchen is all classy and white. However, the wood rustic beams addition is able to smooth that bleak impression that may have appeared if they haven't been there. Simple, elegant, classic and stylish at the same time.
Rustic Living And Dinner Space With Vaulted Ceiling In Black Colors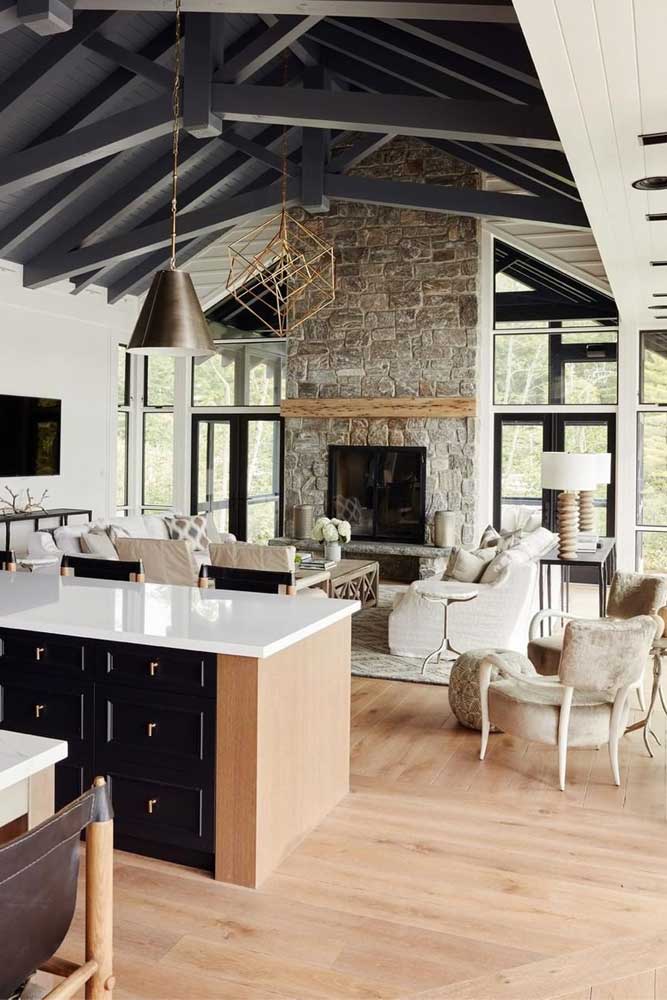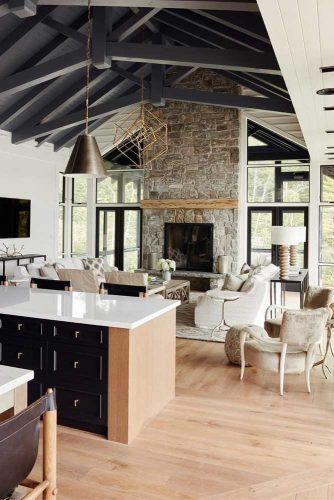 Source: muskokalivinginteriors via Instagram
In case you are looking for a contrasting kitchen and dining area – you have already found it. There is nothing better than the interaction between black and white combined with rustic vaulted ceiling. We are more than sure that this area will become your best favorite in the house in no time.
Modern Living Room With Wood Vaulted Ceilings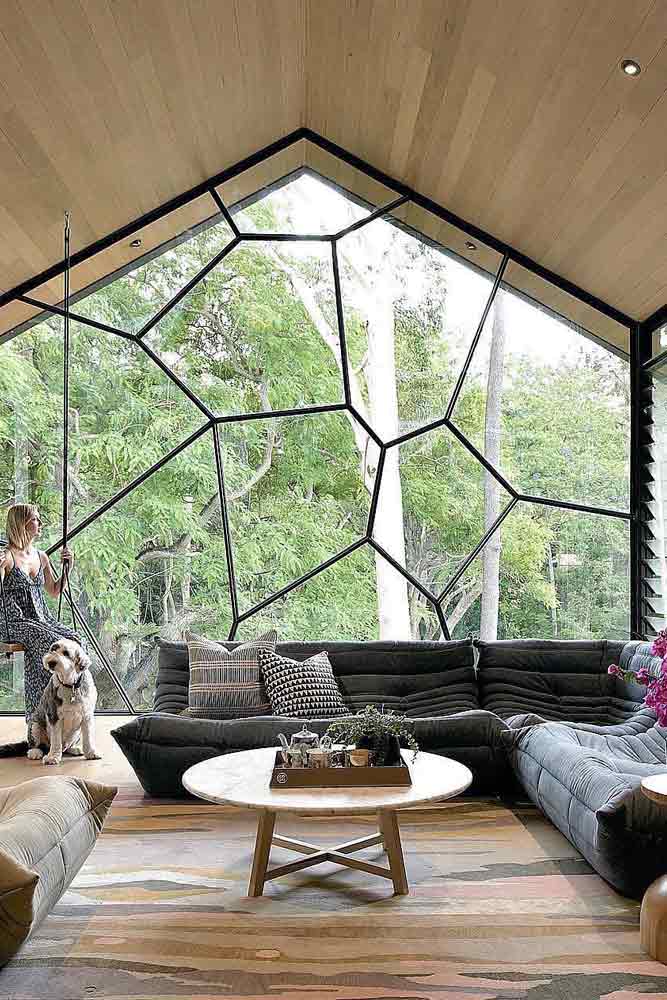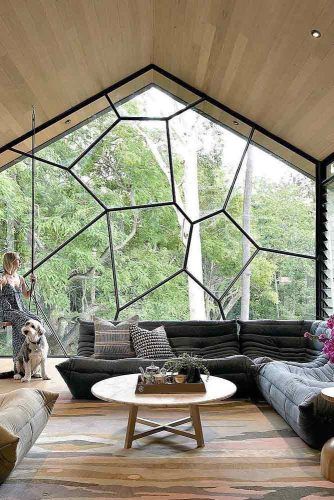 Source: designfroth via Instagram
There are many high ceiling living room ideas out there. In many cases, there are all similar-looking. If you wish your living room to look one of a kind – then the high vaulted ceiling is your best bet. See for yourself!
Second Living Space With Wood Vaulted Ceiling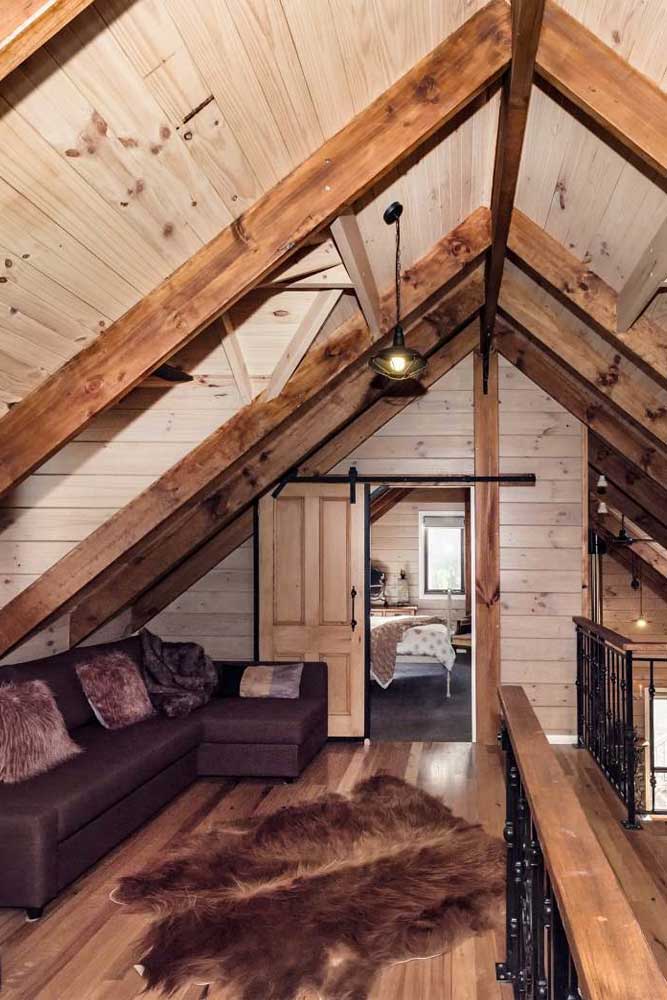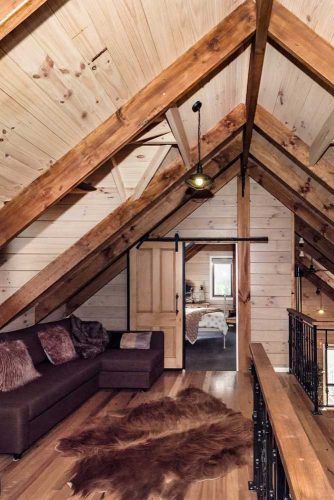 Source: timbersethomes via Instagram
There is a popular opinion that a vaulted ceiling is just a waste of space. However, if you transform the vaulted ceiling into a second-floor living room, no one would dare to say anything of the kind. Such a second-floor living space looks modern and cozy.
Living Room With White And Wood Beams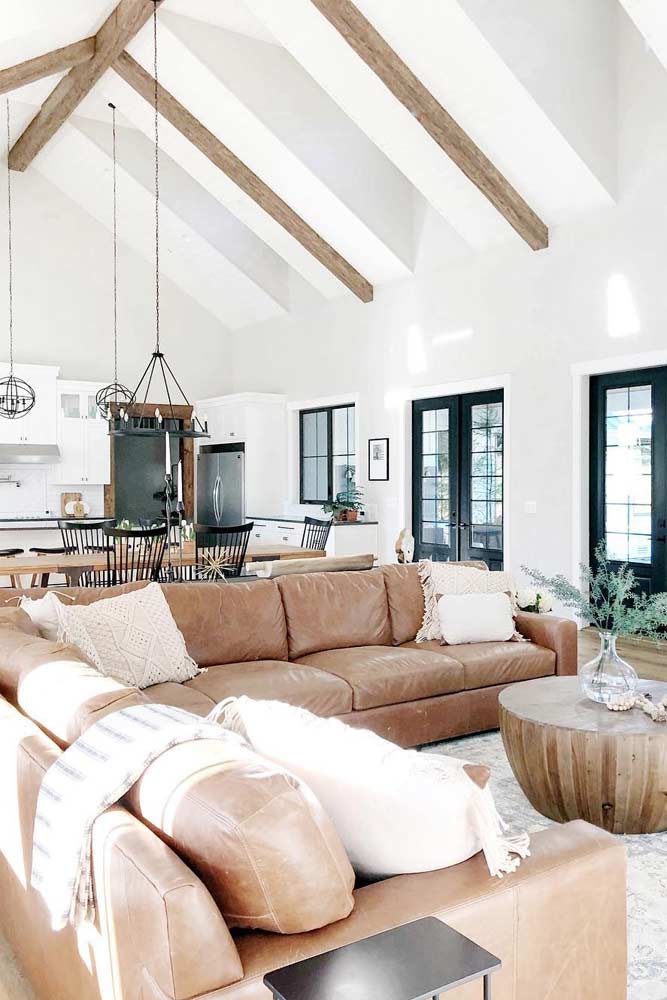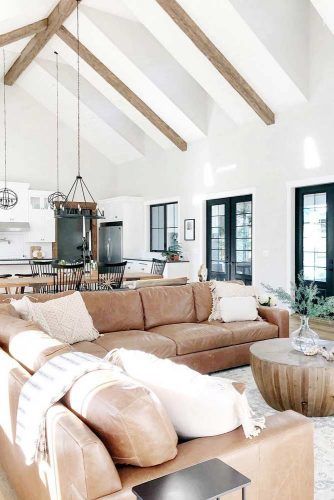 Source: kristin_kgdesigns via Instagram
Surely, just like classic kitchen some of you may dream about the same living room. In case we have just described your dream –then look at this white living room with rustic wood beams and use it to your inspiration!
White Living Room With Loft And Vaulted Ceiling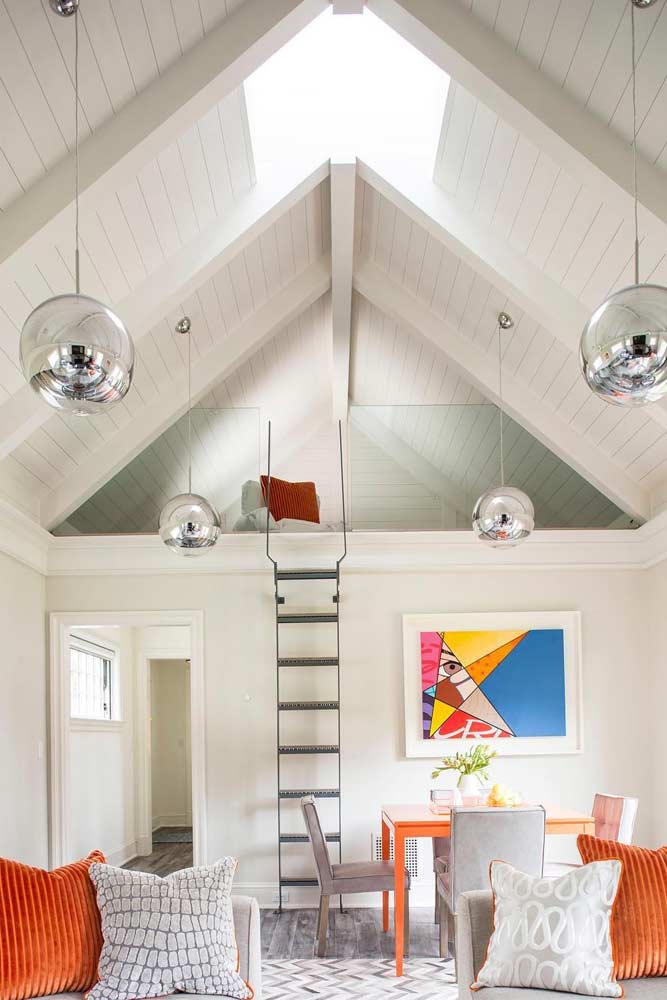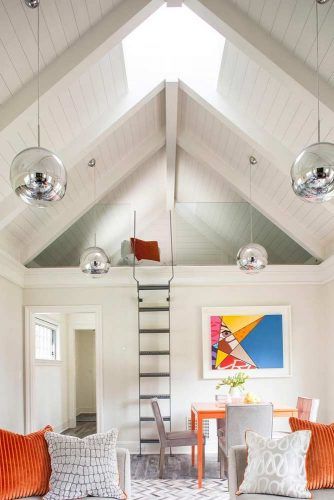 Source: michaelsmitharchitects via Instagram
There are many different styles that are trending at the moment — rustic, loft, farmhouse. However, very often people choose to give just one style a try. We say that you should not limit your imagination. If you want to combine the loft living room with a rustic vaulted ceiling – go for it. As you can see the result can turn out to be pretty impressive and unique.
Living Space With Wood Vaulted Ceiling And Large Windows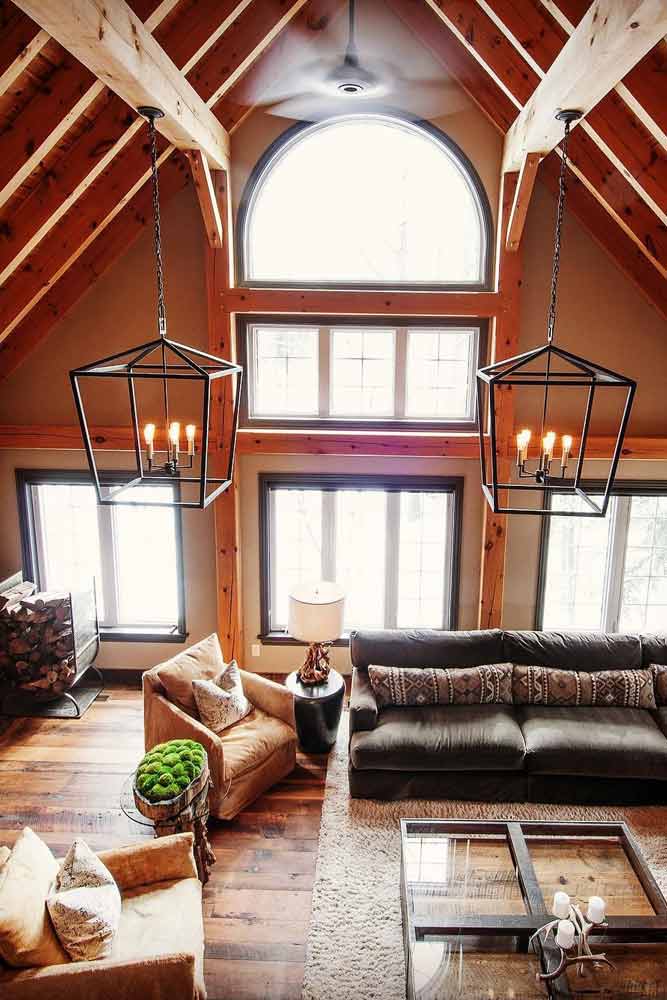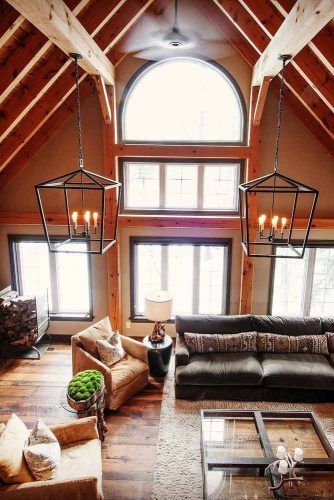 Source: normerica.homes via Instagram
The lighter is the living room, the better. If you think the same way, then you will agree that the larger are the windows, the more incoming light there is. The vaulted ceiling is precisely what can ensure the possibility of such big windows.
Living Space With Combined Vaulted Ceilings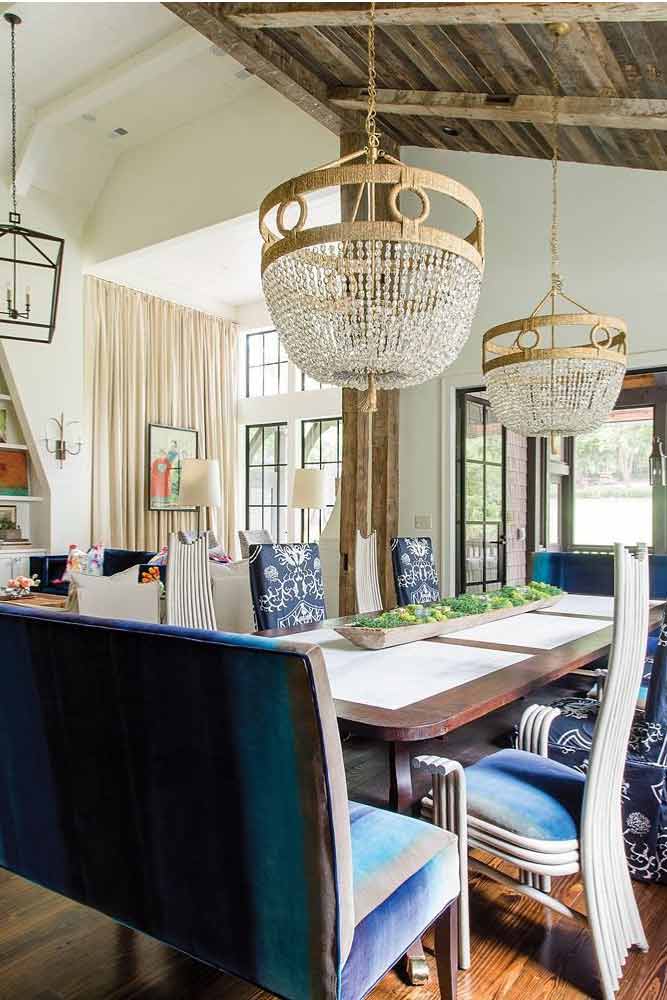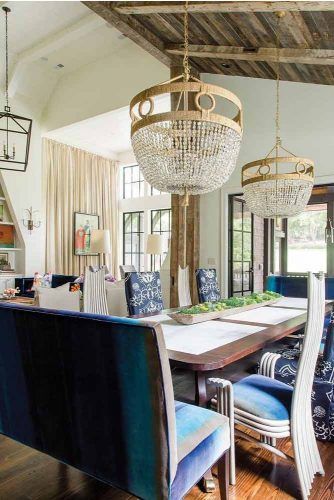 Source: birminghamhomeandgarden via Instagram
It may seem impossible, but the fact remains – you can combine two different vaulted ceilings in one to achieve the one-of-the-kind design. Living area suits such blunt experimentation the best. In case you do not trust us – see for yourself!
Bedroom Design In Boho Style With Vaulted Ceiling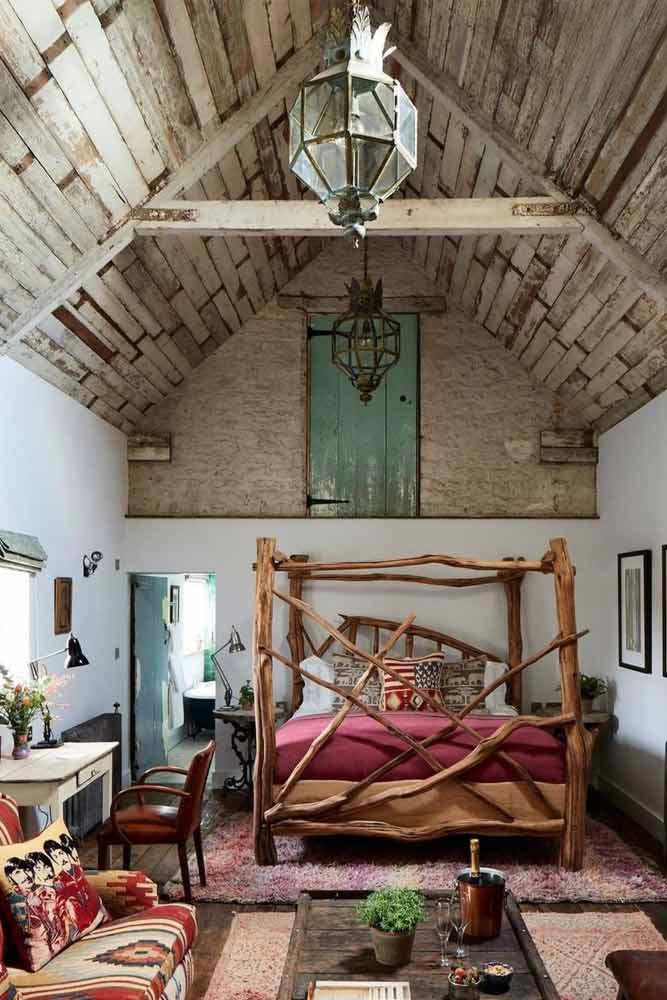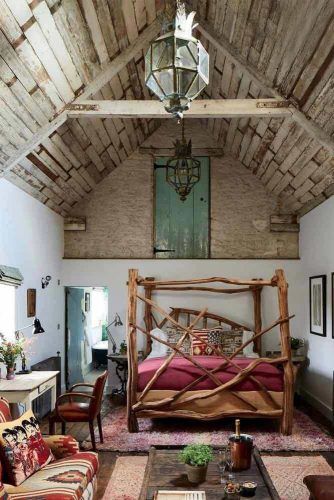 Source: artistresidence via Instagram
So far we have described kitchens and living rooms with vaulted ceiling. However, you can introduce such a ceiling in your bedroom as well. For instance, this bedroom in boho style looks more than harmonic with such a rustic vaulted ceiling.
Classic Bedroom Design With Vaulted Ceiling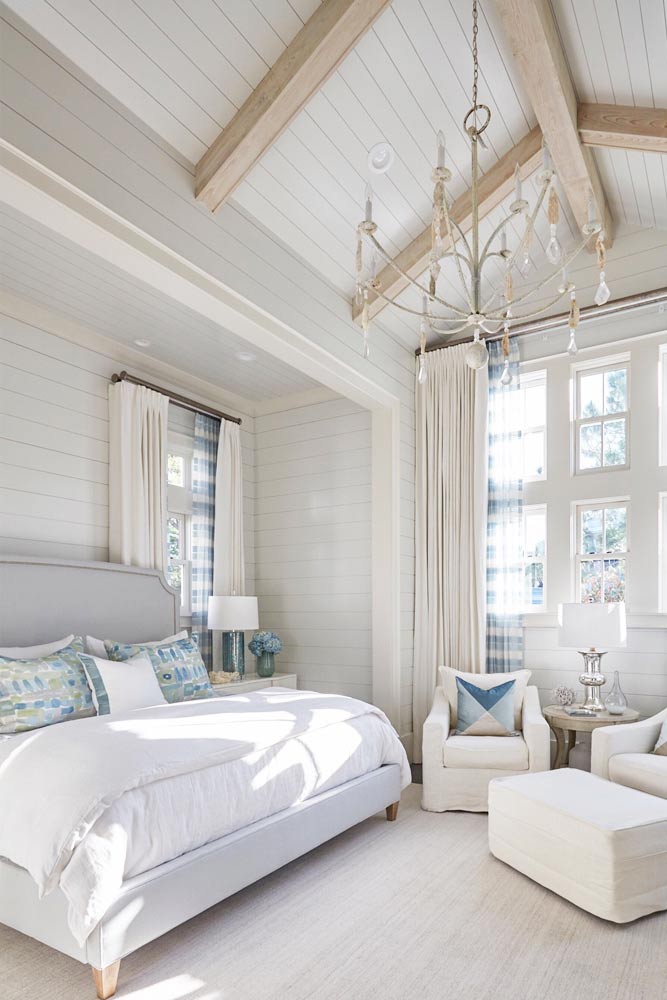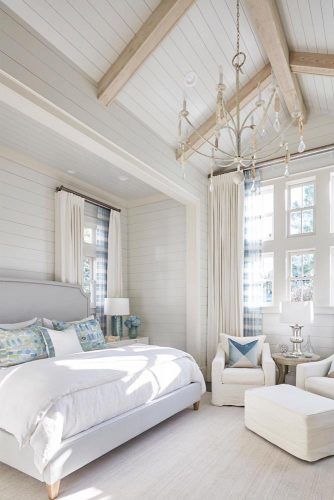 Source: geoffchickandassociates via Instagram
In case, you think that only boho bedroom can be matched with vaulted ceiling – you are mistaken. A regular classic bedroom looks light, airy and exquisite when combined with elegant and simple vaulted ceiling.
Kids Bedroom With Vaulted Ceiling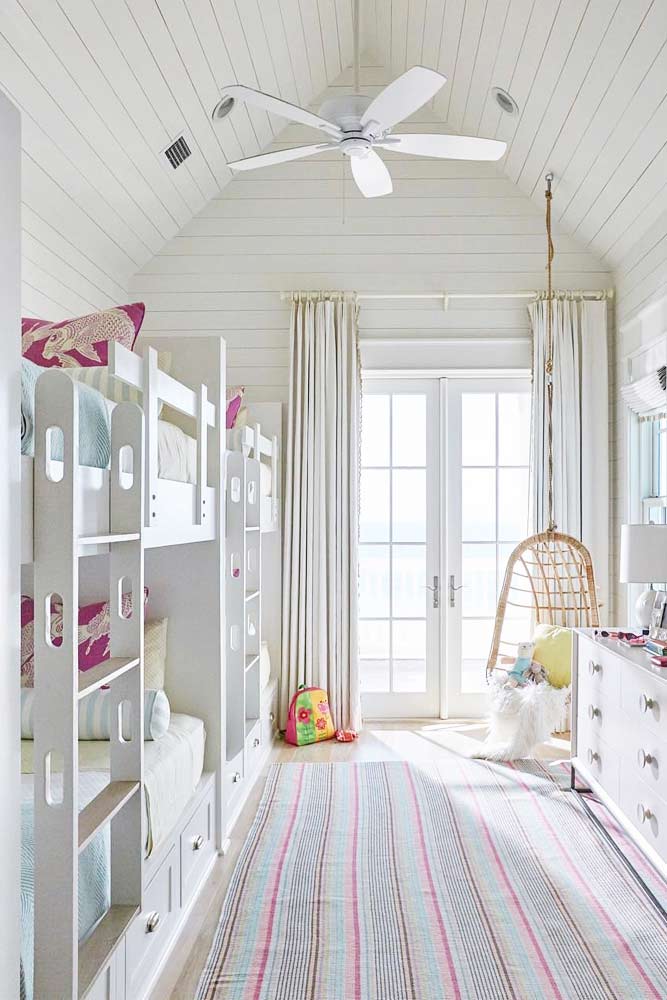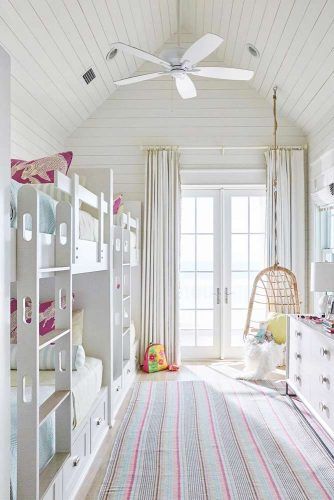 Source: colleenduffleyproductions via Instagram
When you think about the children's bedroom, all that bothers you is enough of space and light. You will be surprised, but a vaulted ceiling can grant you both. What is more, the increased amount of fresh air comes an additional pleasant bonus.
Bathroom With Vaulted Ceiling In Rustic Color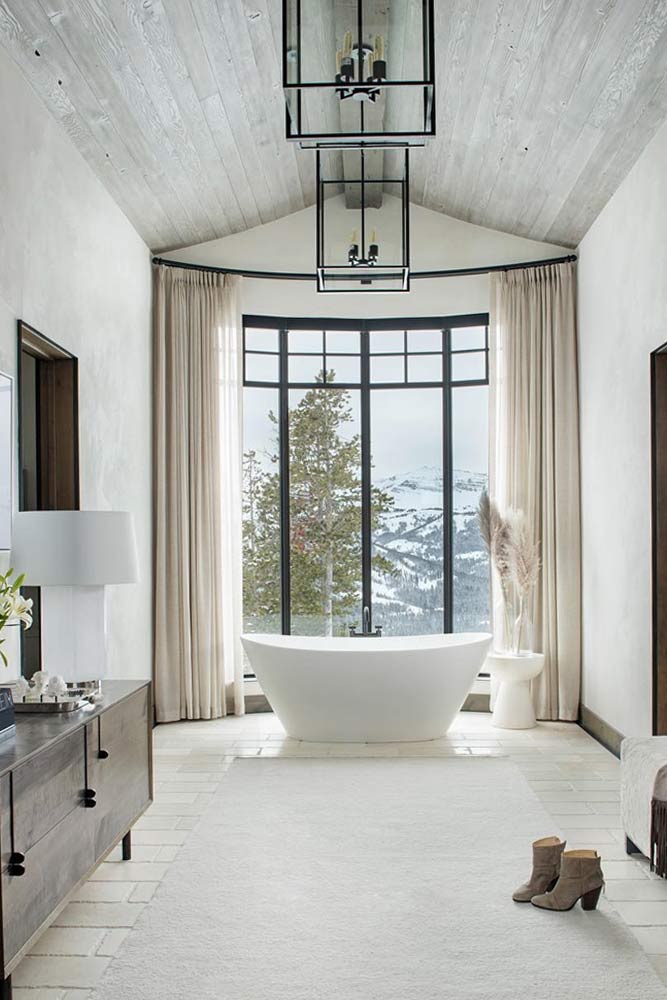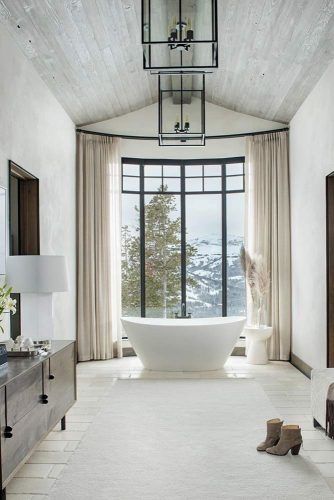 Source: wkphotography via Instagram
Sometimes there is nothing better than to have a nice warm relaxing bath after a long and tiresome day. Yet, you will feel even more relaxed in a bathroom with enough of light and space. A large window together with a vaulted ceiling can help you achieve the goal.
Wallpaper Vaulted Ceiling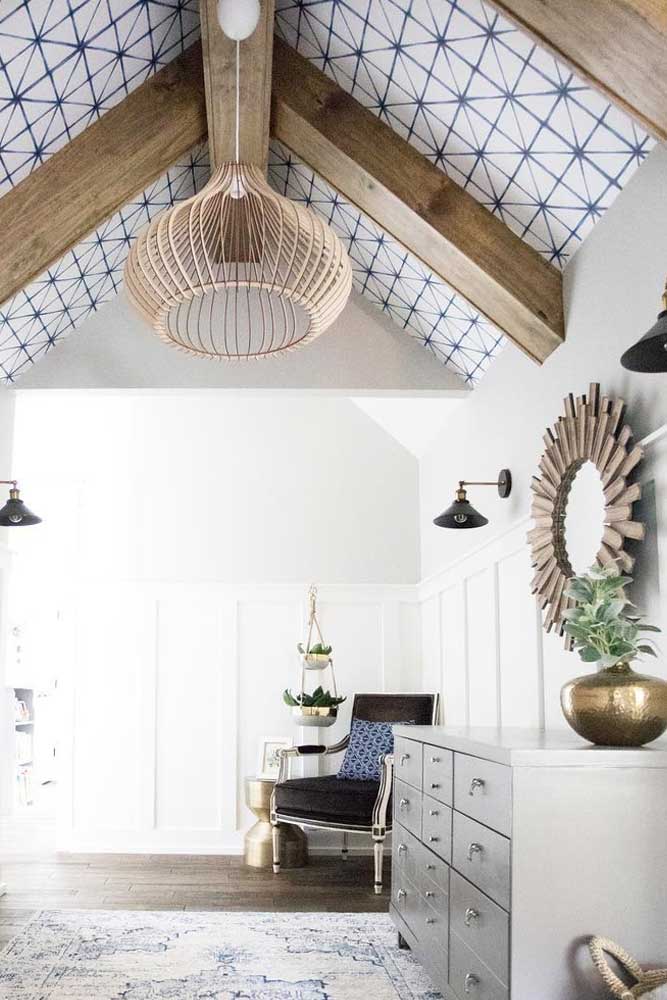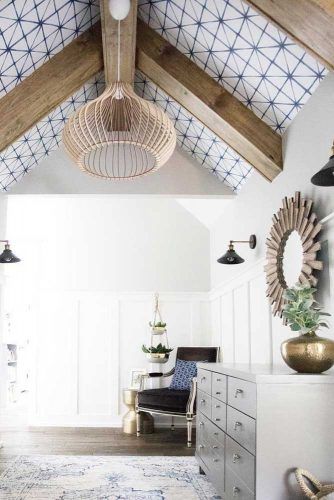 Source: crateandcottage via Instagram
So far we have discussed either wooden ceilings or solid painted. However, there is no limitation as such. If you want to add some color to your ceiling – go for it. As you can see, the vaulted ceiling combined with interesting wallpapers looks modern and unique.
Modern Rest Space With Vaulted Ceiling And Large Windows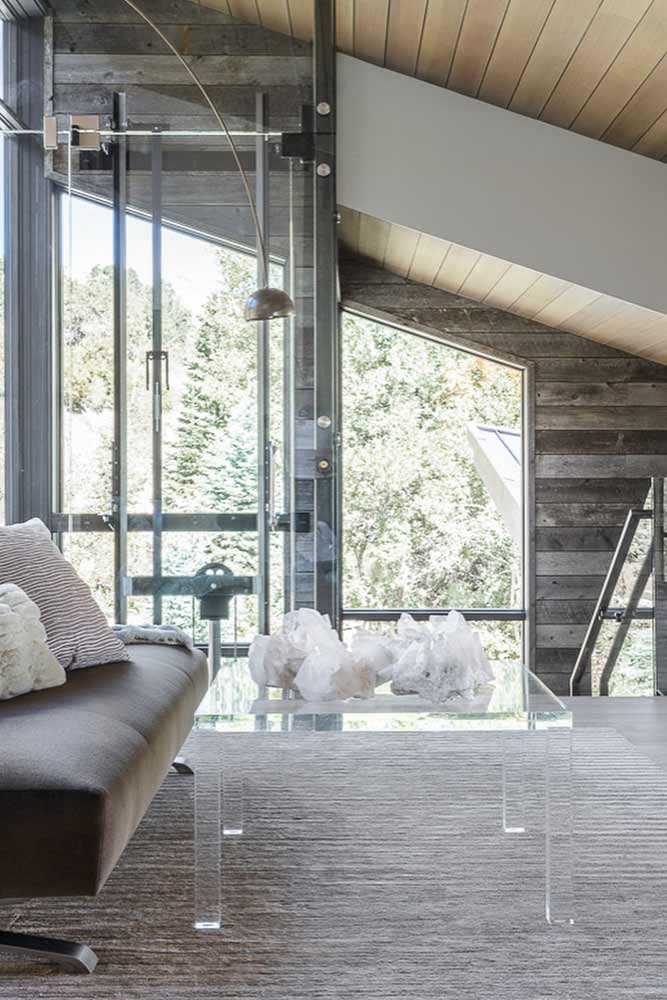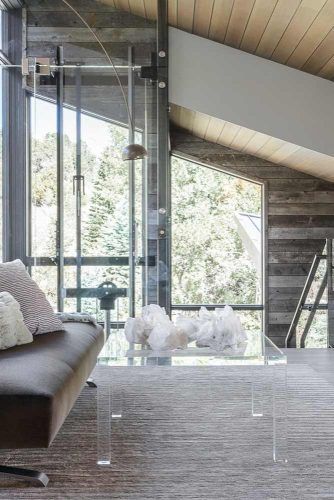 Source: annemariebarton via Instagram
What do you need for perfect rest in the safety of your home? We think that large windows, enough of space and the absence of anything that annoys you would make it. Oh, and do not forget about the vaulted ceiling since it creates a peaceful and relaxing aura!