By:

Glaminati Media

| Updated:

08/02/2019
A Mudroom – A Tribute To Modern Trends Or A Necessity
Source: whitetailfarmhouse via Instagram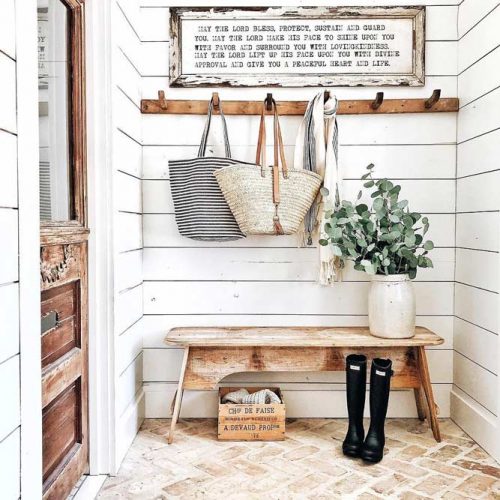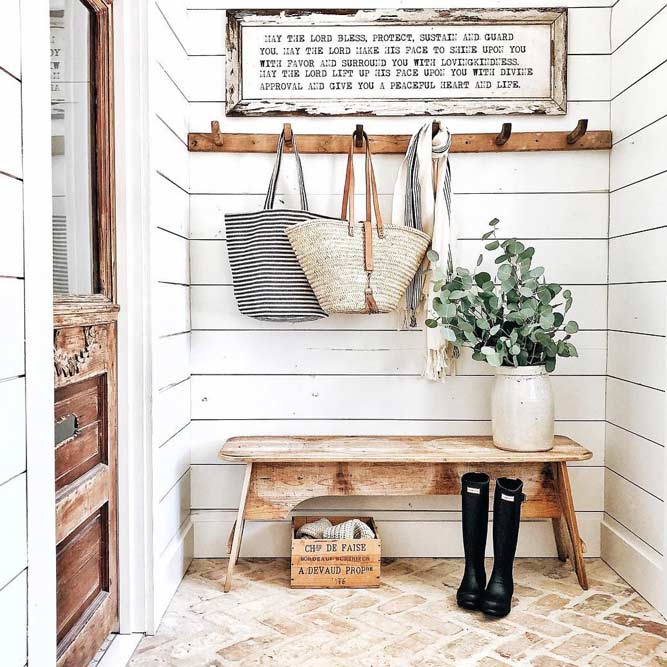 To begin with, it should be nice to clarify what this special room actually is. The thing is that a mudroom is your second entryway. To put it simply it is that one room in between the outdoors and indoors. Its primary purpose is to serve as a storage room for all the wet clothes, shoes and sports gear. However, as the time passed it gained a new twist and was transformed into a complete room with peculiar décor. That is precisely what we are going to discuss today. All the best decoration ideas to fit into your mudroom are gathered here. Take your pick or use some of these examples as mere inspiration, the choice is yours!
Bench Design With Cubic Storage Under The Bench
Source: briahammelinteriors via Instagram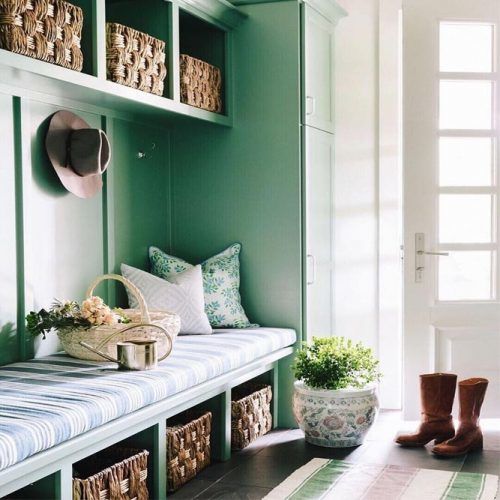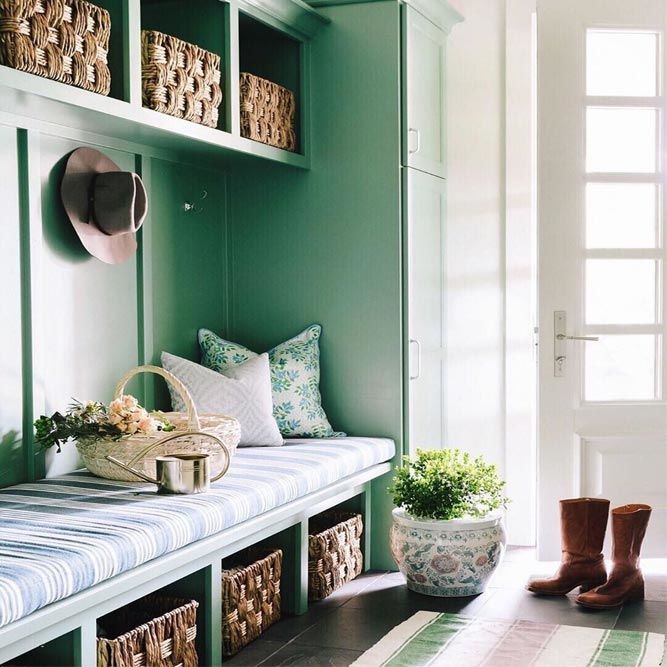 The truth is that a mudroom bench is something that is very often neglected. It should be mentioned that it is not the greatest idea to waste such a practical addition to your mudroom as a bench. Not only it provides a necessary sitting space to take your shoes off, but also to place a bag on while undressing. What is more, you can store some of your belongings even under the bench.
Simple Floating Bench
Source: 5girlsoneboy via Instagram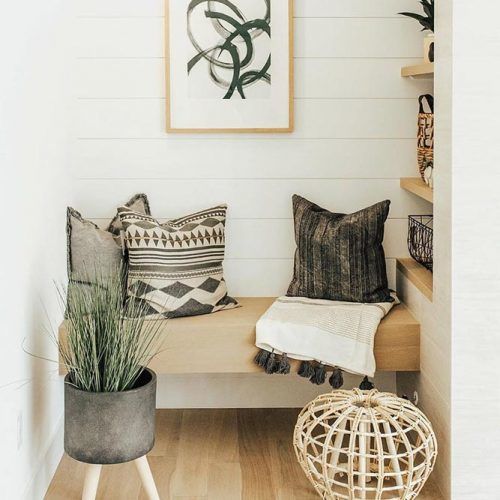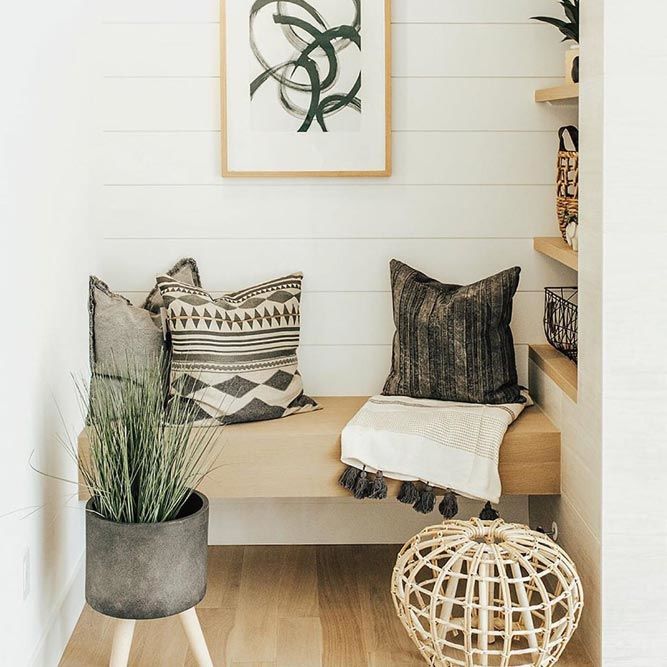 In case you started to think about the bench introduced into your mudroom it is essential that you do not take it over the edge. A simple floating bench is more than enough. It will carry out all its primary functions without making the room look overcrowded. Add a small pillow to create the special atmosphere.
Mudroom Bench With Pillow Surface In Kids Room
Source: blessedonbluefinch via Instagram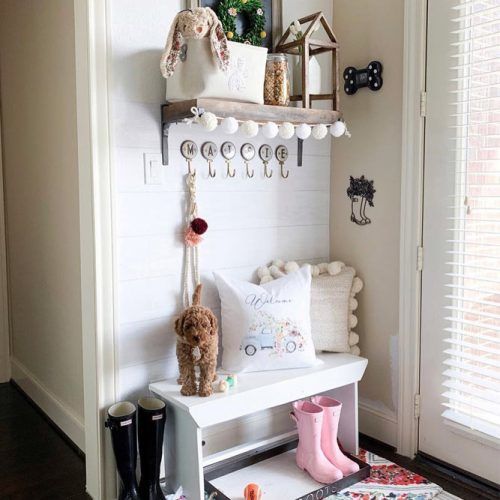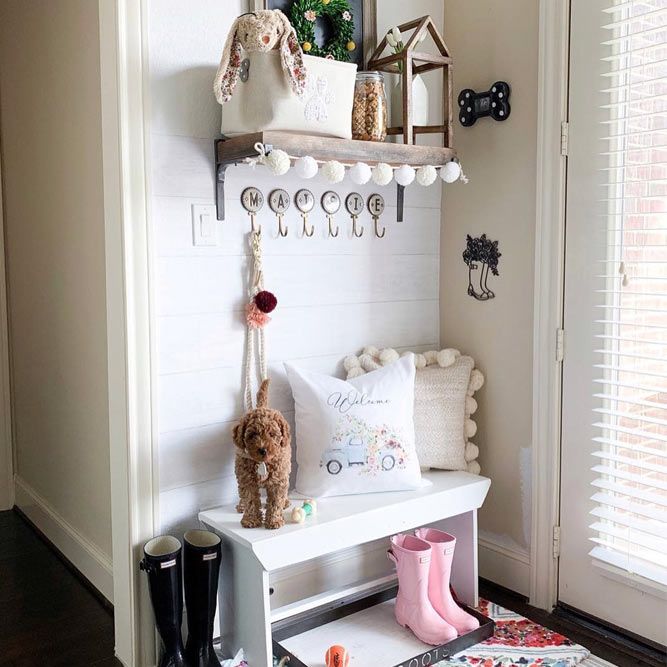 To tell you the truth some of the mudroom ideas can be introduced into your other rooms as well. For instance, a bench with pillows on will fit in just perfectly into your kid's room. Place a small hanger just above the bench, and you will create a personal mudroom area for your kids. It is surely a winning option, and many parents will undoubtedly appreciate it.
Rustic Farmhouse Mudroom Bench With Galvanized Bins
Source: cherishedbliss via Instagram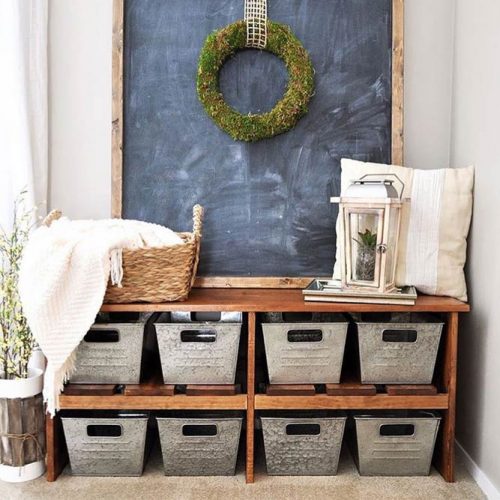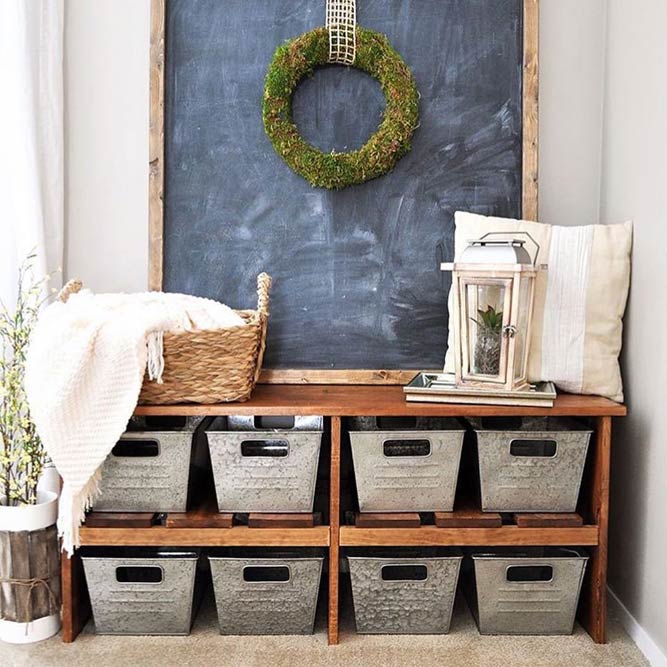 Of course, your mudroom area is supposed to fit in with the rest of the house. That is why if you are looking for a rustic farmhouse idea – we have something in store for you. Not only a bench is used for storage but all the place over and under it. Those galvanized bins add a special touch to the interior.
Modern Wood Mudroom Bench
Source: brepurposed via Instagram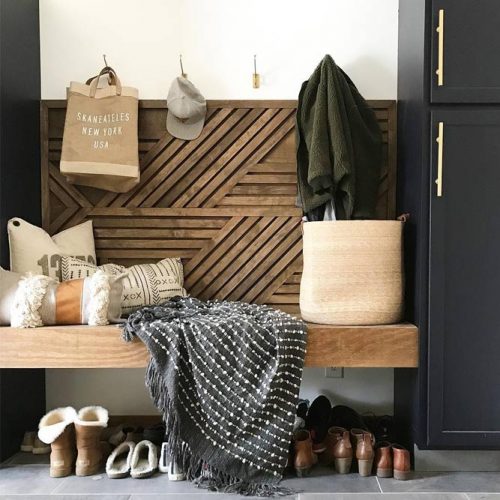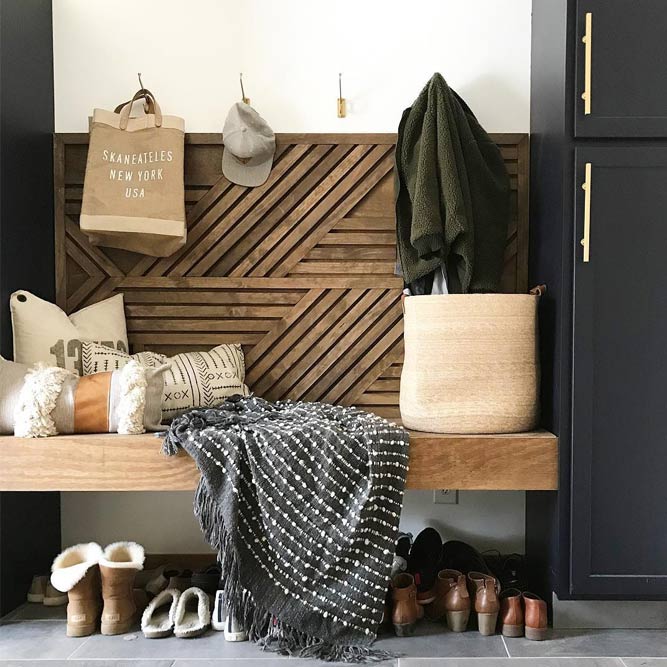 Not everyone is equally fond of rustic design ideas. Some people prefer to keep up with modern fashion and style. In case you are one of those then this mudroom design will at least inspire you to come up with something of your very own. This design is very simple and practical just what modernism is all about!
Vintage Mudroom Bench Design
Source: country_dog_homes via Instagram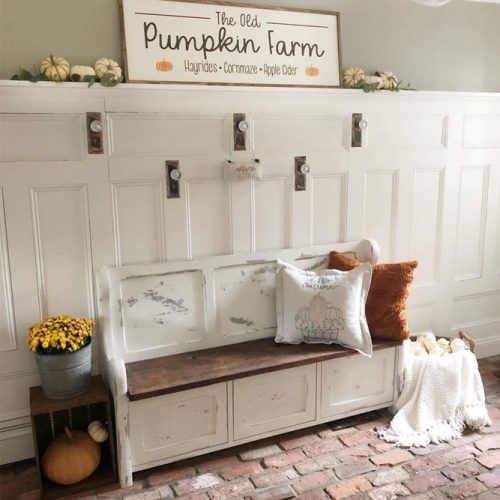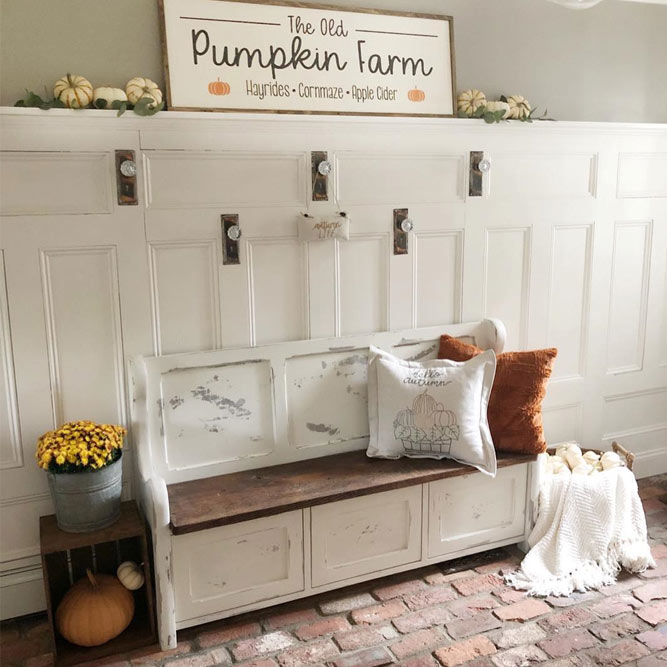 The beauty of vintage style is that you can transform any old belonging of yours into a stylish masterpiece. Use old doorknobs as vintage hangers and an old wooden bench as a sitting and storing area. Besides, a nice authentic sign will add up to the design like nothing else!