Makeup Revolution is a renowned UK brand that has made its name thanks to the high-quality yet inexpensive makeup products they produce. They've conquered the hearts of not only amateur consumers with affection for makeup but also a myriad of makeup artists around the globe. In their range, you'll find anything you can only think about, from rainbow highlighters and chocolate palettes to oval brushes and egg-shaped sponges. With their amazing products, you'll be able to complete a full-face makeup at a professional level without hitting your pocket. Want to know more about the MUR bestsellers? Head over here for the most candid reviews of our best picks.
*We may earn money from affiliate links on this page. Please check out our disclosure policy for more details.
Makeup Revolution Concealer And Define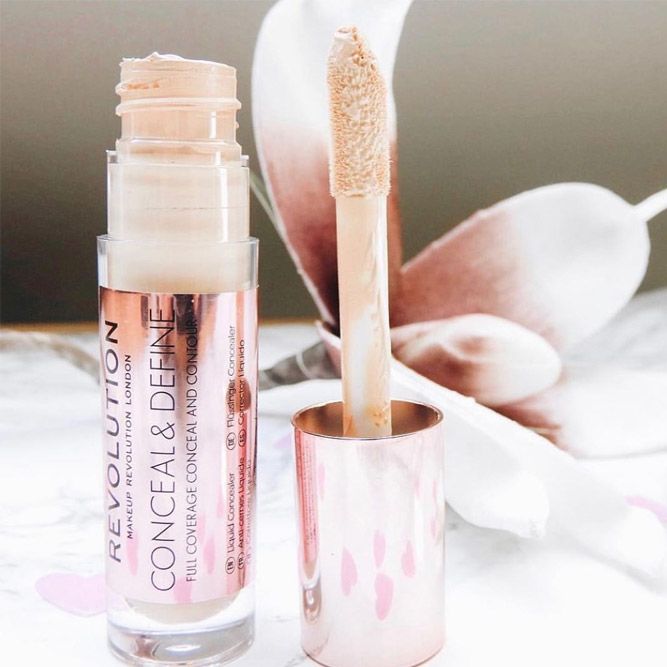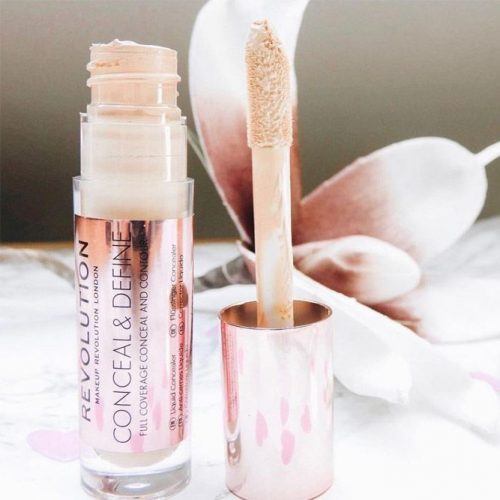 Credit photo: Instagram.com/gulucuk_cosmetics
This Makeup Revolution concealer has caused so much stir over social media for good reason. It has a lightweight formula that delivers full coverage of any flaws you may want to be disguised, including uneven skin tone, blemishes, and dark circles, without looking cakey and setting into fine lines. The application is smooth and easy, and the color range allows you to perfectly match the concealer shade to your skin tone.
Makeup Revolution's Foundation Stick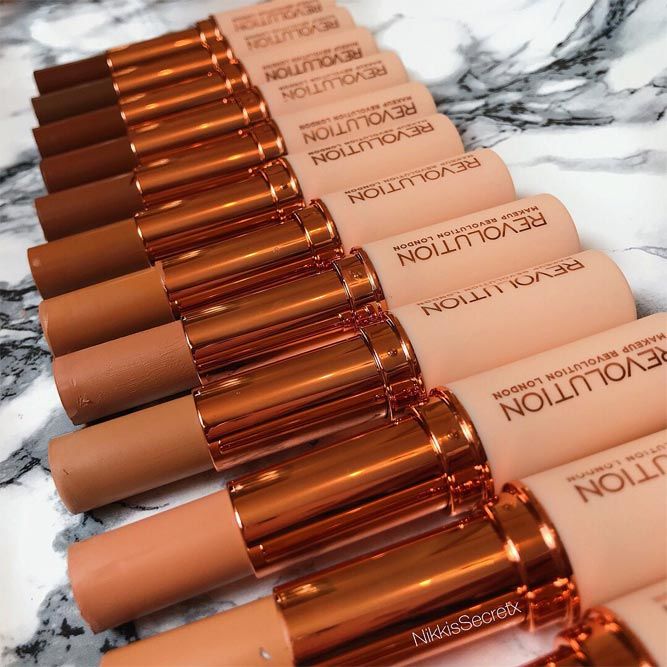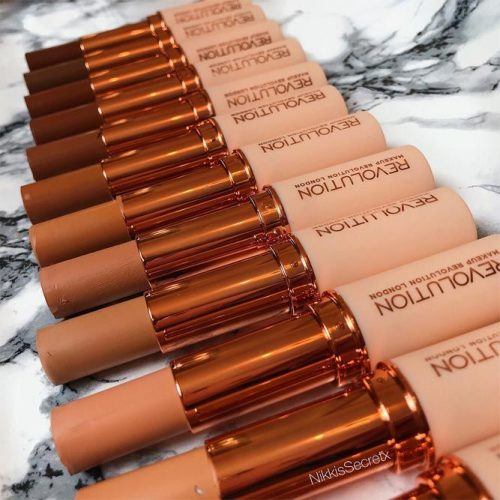 Credit photo: Instagram.com/makeuprevolution
If you happen to have acne-prone skin with a lot of blemishes and scars to cover up, then the Makeup Revolution Foundation Stick is a must for you. It has full coverage that can handle even your worst skin nightmares. This Makeup Revolution foundation is easily applicable and blends nicely into your skin without leaving brush strokes and visible lines. The finish is matte yet not flat, so you don't have to worry that it will accentuate your pores or look like a mask.
Banana Powder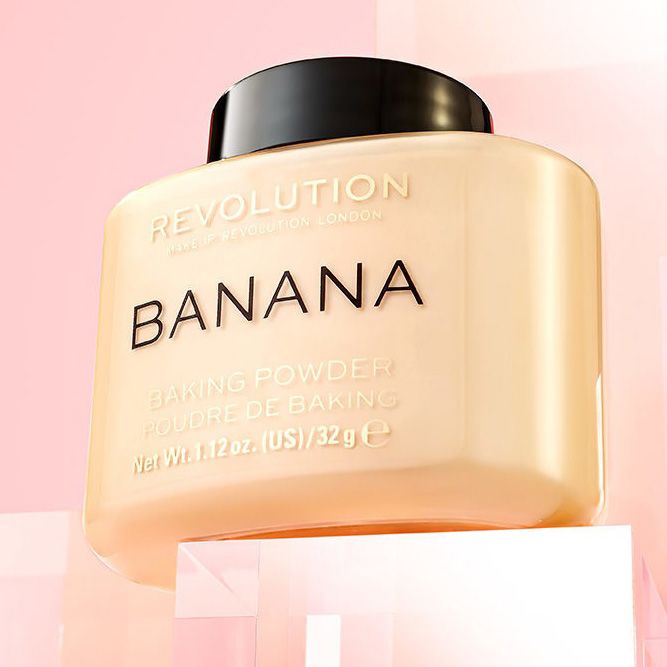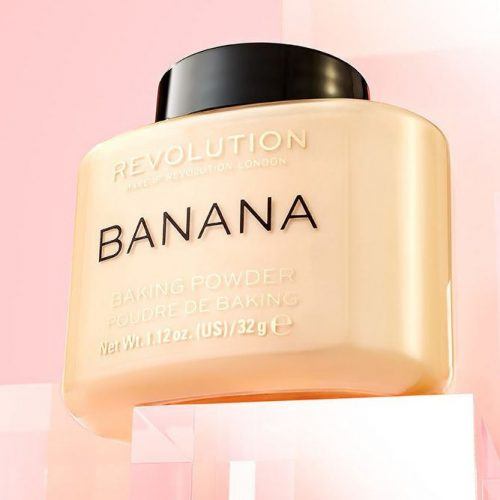 Credit photo: Instagram.com/makeuprevolution
Our Banana Powder Makeup Revolution review can fit into just one word – fabulous! This product is so amazing that even Kim Kardashian's makeup artist uses it to give a finishing touch to the celeb's makeup. If you think that it's simply setting powder, think again. In addition to setting your makeup, it neutralizes pink undertones and redness as well as eliminates shine. Those who have such issues as uneven skin tone and scars will greatly appreciate this product.
Strobe Highlighters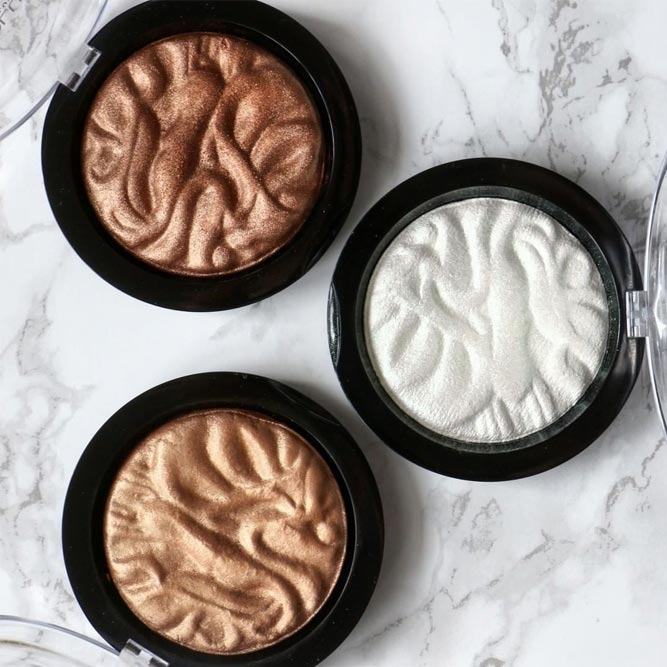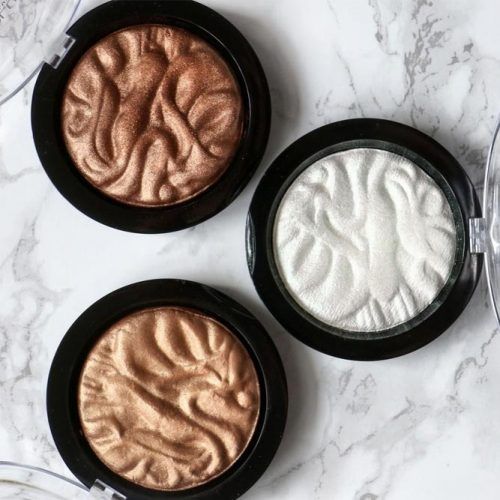 Credit photo: Instagram.com/makeuprevolution
No matter your skin type, a touch of healthy glow won't hurt. Instead, this season, makeup products with a matte finish give way to their shimmering counterparts. With the Makeup Revolution Strobe Highlighters, you'll be able to achieve light blurry sheen as well as strong beaming glow depending on whether you're going to apply it dry or wet. Besides, it's available in several different shades, which gives you a perfect opportunity to match it to your skin tone.
Ultra 32 Eyeshadow Palette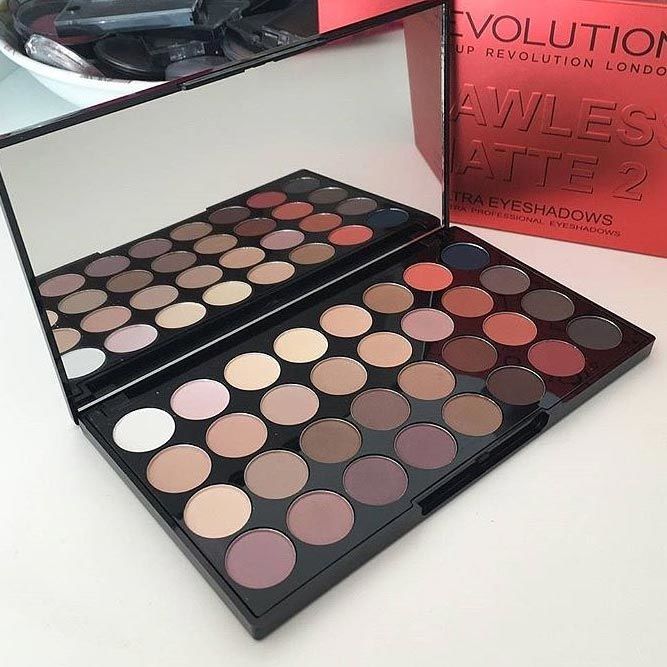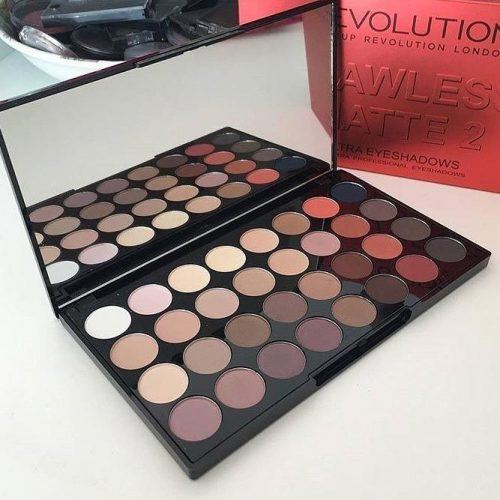 Credit photo: Instagram.com/kozmetikaaxe2
Usually, the quality of makeup palettes that big is below average. However, we can't say the same about this Makeup Revolution eyeshadow palette. It contains 32 matte shades, which let you achieve the desired makeup without a hitch. The shadows are highly pigmented and have a creamy texture, which is why they don't fall out too much. At the same time, they're easily blendable and perfectly buildable, so you won't have any troubles with their application.
Chocolate Eyeshadow Palette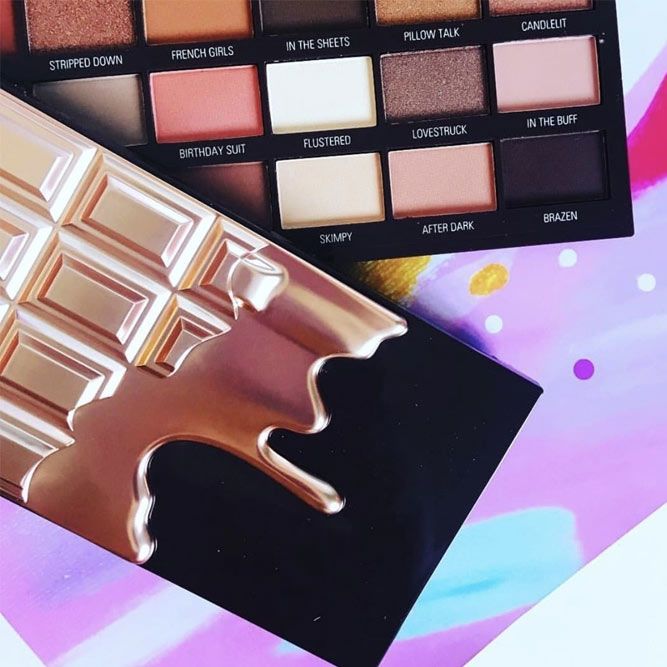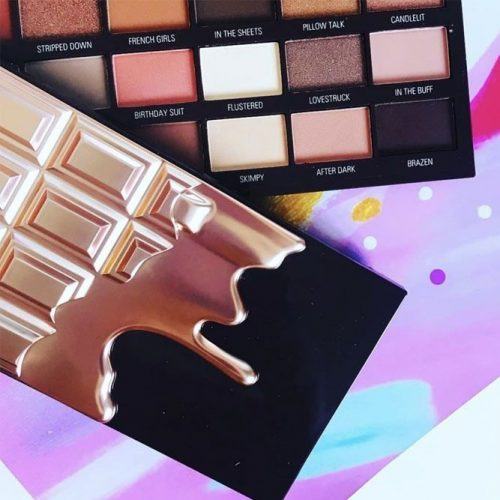 Credit photo: Instagram.com/iheartrevolution
Do you want some treats that make no harm to your body shape? Easy. The Makeup Revolution palette not only looks like a bar of chocolate, it even smells the same. In addition to that, the array of shadows allows for multiple makeup options, ranging from natural and light to dramatic and deep shades. Although many other makeup brands have similar palettes, only Makeup Revolution offers decent quality for the most reasonable price.
Blushing Hearts Baked Blusher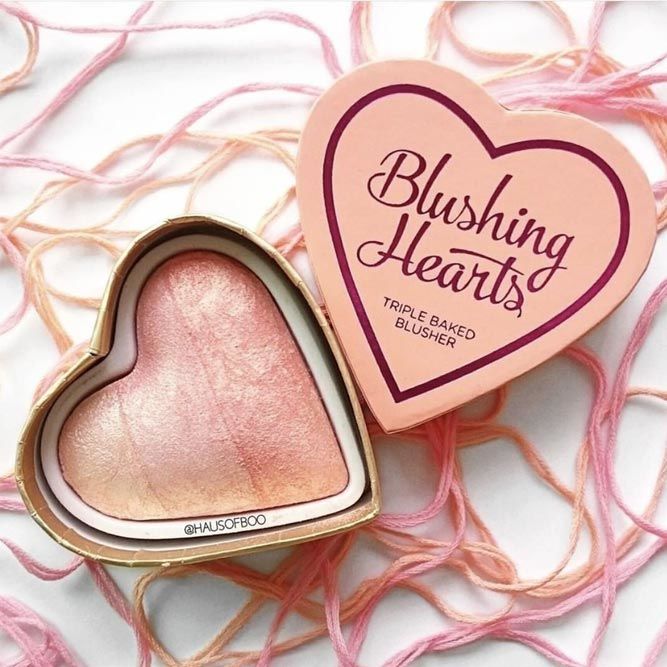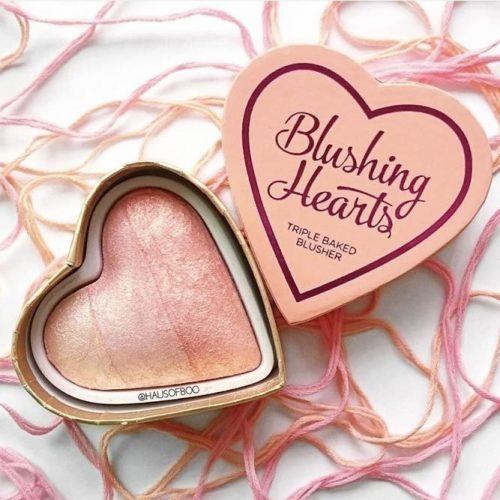 Credit photo: Instagram.com/iheartrevolution
Our Makeup Revolution review would be incomplete without their iconic product – the Blushing Hearts Baked Blusher. If you're looking for a product that will give your cheeks a natural and healthy glow, then look no further. This triple baked blusher has a quite worthy pigmentation and smooth creamy formula for effortless application.
Makeup Oval Brushes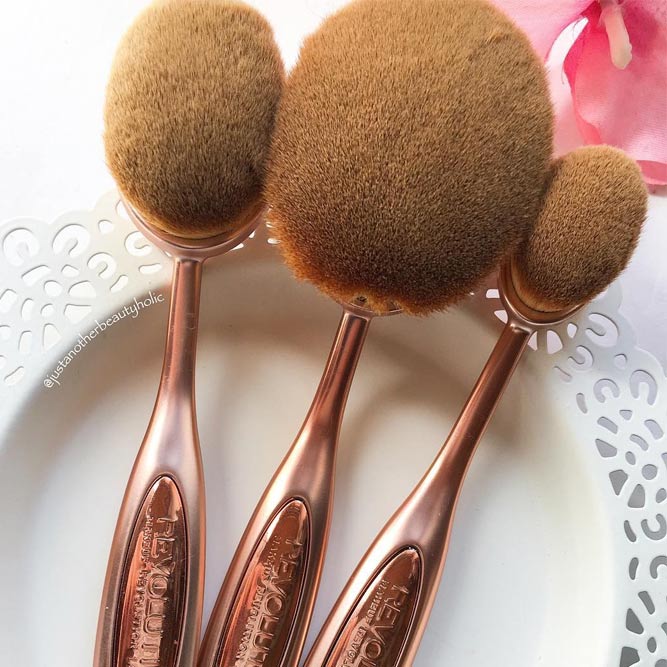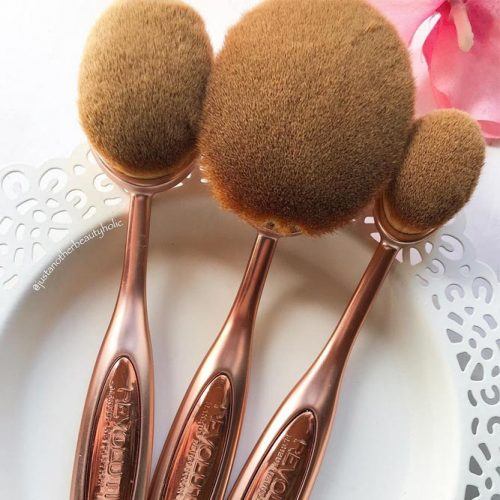 Credit photo: Instagram.com/justanotherbeautyholic
Talking about revolution beauty products. Oval makeup brushes have been all the rage for the past couple of years. However, most of them are unreasonably pricey. Makeup Revolution has produced their own oval brushes that have very high-quality yet more than affordable price. They come in different sizes as well, so you'll be able to get as close to the most difficult areas of your face as you like.
Revolution Pro Brow Pomade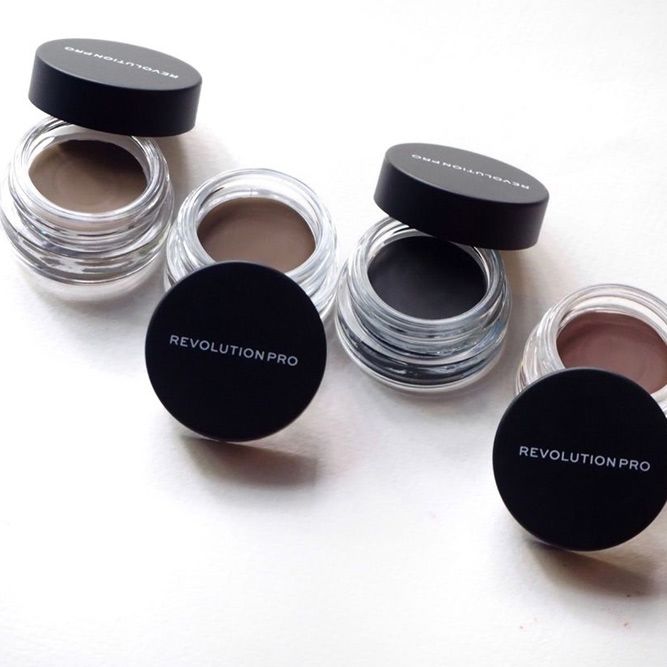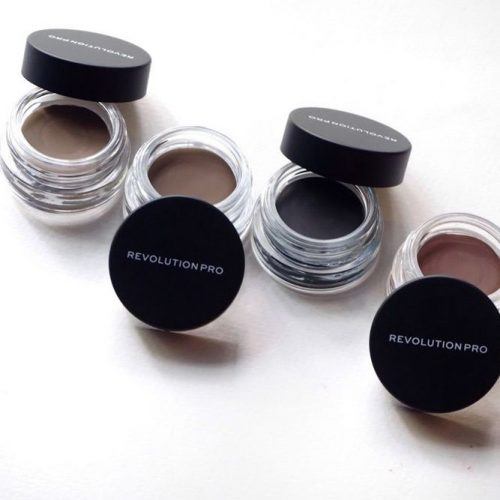 Credit photo: Instagram.com/revolutionpro
You'll love the Pro Revolution Makeup Brow Pomade so much that you won't be willing to get back to any other brow products if not ever than for a long time. Although its staying power may sometimes be questionable, its ease of application and reasonable price outweigh all the possible disadvantages. Also, with the color range like that, you have all the chances to match the shade to your natural as close as possible.
Sugar And Spice Blush Palette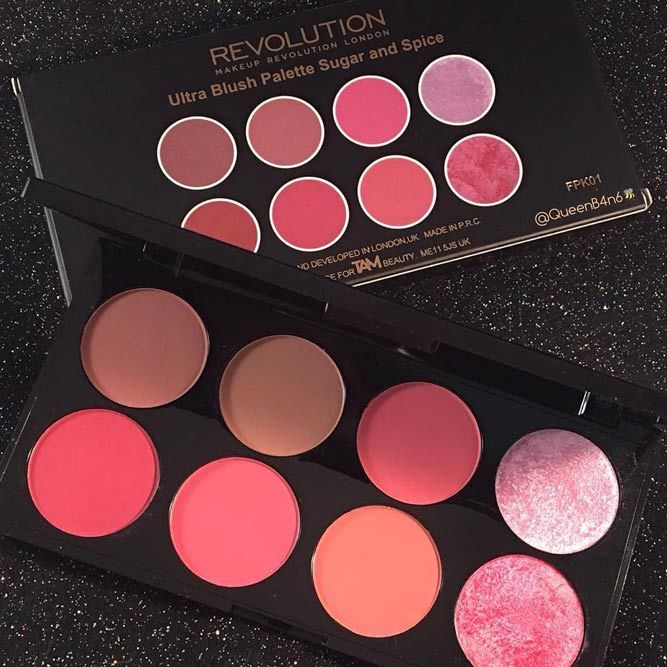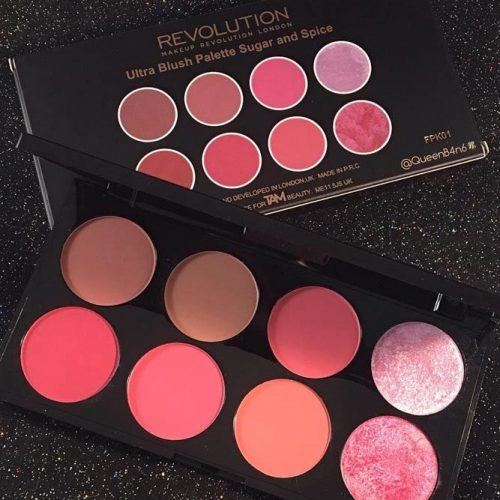 Credit photo: Instagram.com/vanityinsanityqb
This Makeup Revolution Blush Palette has all that you need to complement any makeup look, from natural to dramatic and everything in between. It's well balanced with both matte and shimmery finishes as well as contains cool-toned and warm-toned shades. The pigmentation is quite strong, thus don't go too heavy on the blusher.
Eyeshadow Palette Iconic 3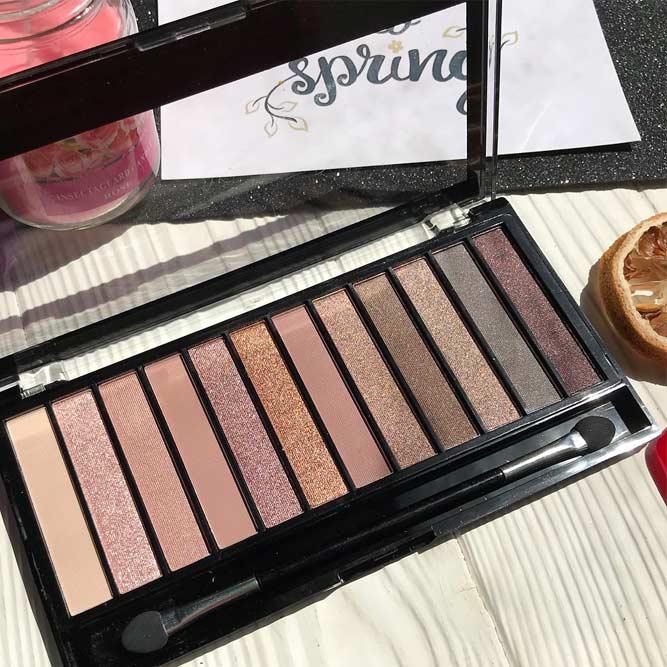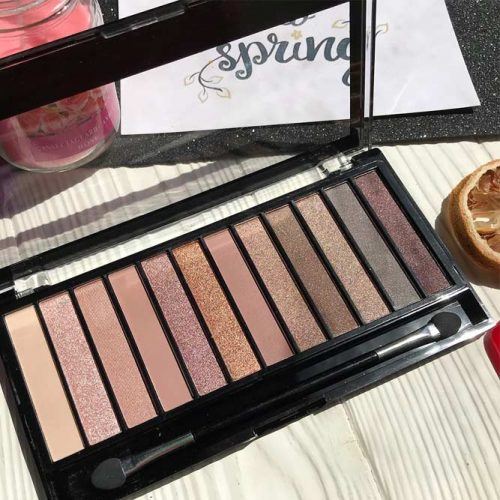 Credit photo: Instagram.com/miss_sensation_blog
This Iconic makeup palette from Makeup Revolution is a must. It's packed with an equal number of matte, satin and shimmery shades to deliver eye makeup with any finish you wish. The quality of the shadows is impressive. They're highly pigmented, buttery and buildable. On top of that, the color range provides you with multiple makeup options.
Liquid Highlighter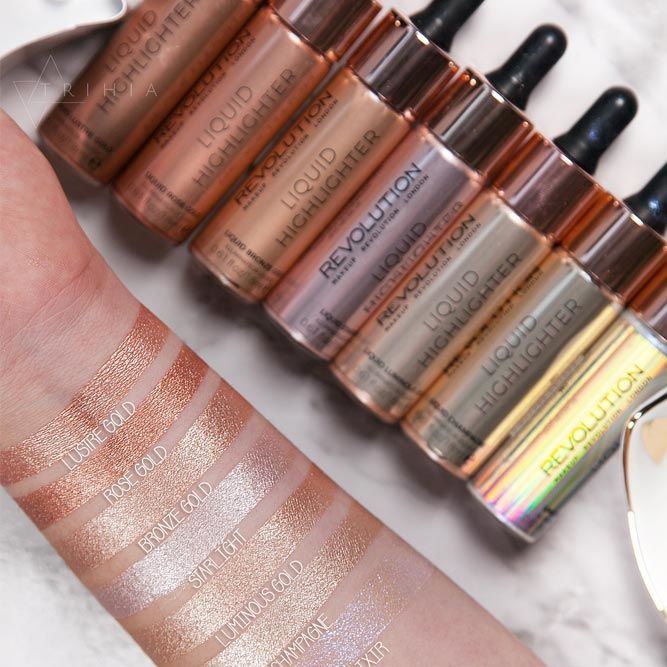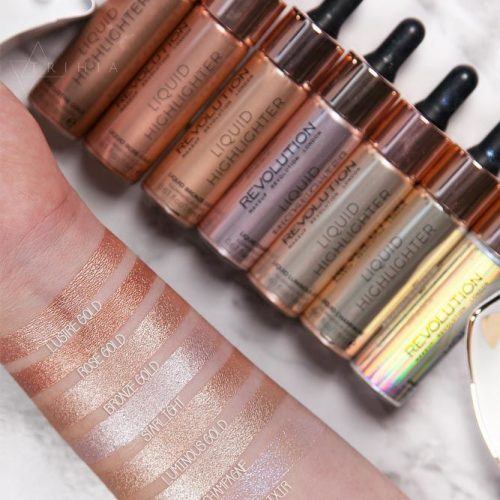 Credit photo: Instagram.com/trihia
At first sight, you can't even tell that this Makeup Revolution Liquid Highlighter is considered a budget product. Actually, you can't tell that at second and all the following sights too. This stuff is literally heavenly. Even though not everybody will be able to pull it off, for true makeup lovers, there are no limits. The glow it gives is quite noticeable, so be aware of that. Yet, the formula is blendable, which means that with a tad of effort, you can achieve quite a natural result.
Retro Luxe Lip Kit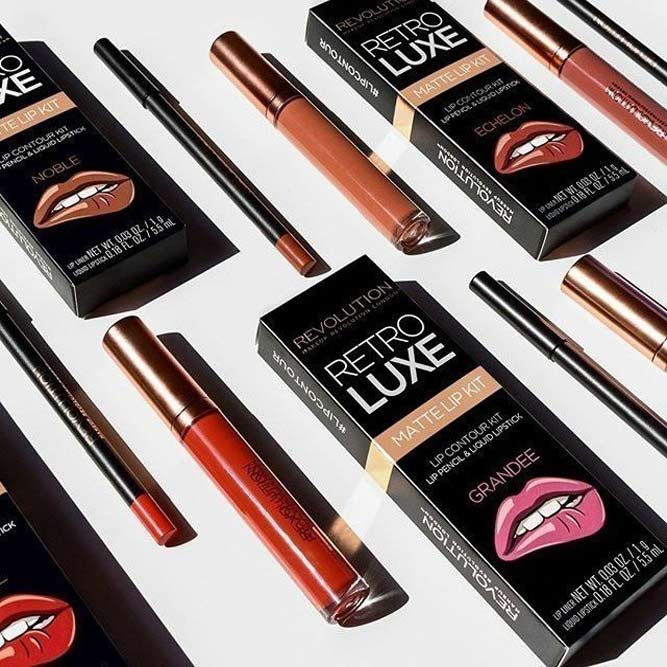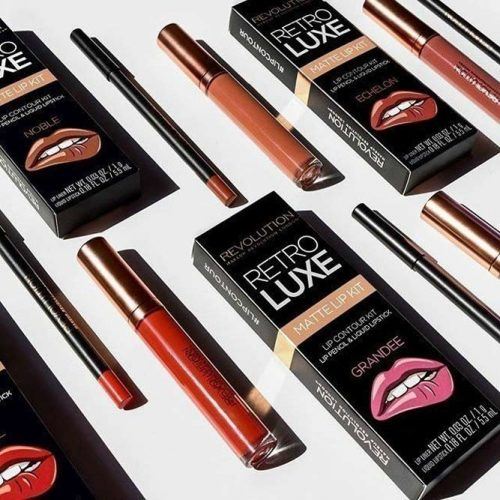 Credit photo: Instagram.com/makeuprevolutionitalia
It seems that retro makeup has never been as popular as it is today. With the Retro Luxe Lip Kit from Makeup Revolution, you'll be able to create the trendiest lip makeup look in one stroke. The kit consists of two products – a lip pencil and a liquid lipstick. So, you basically have everything to succeed in your endeavors. And, the range of colors guarantees that you'll easily find your perfect match.
Mermaid Forever Palette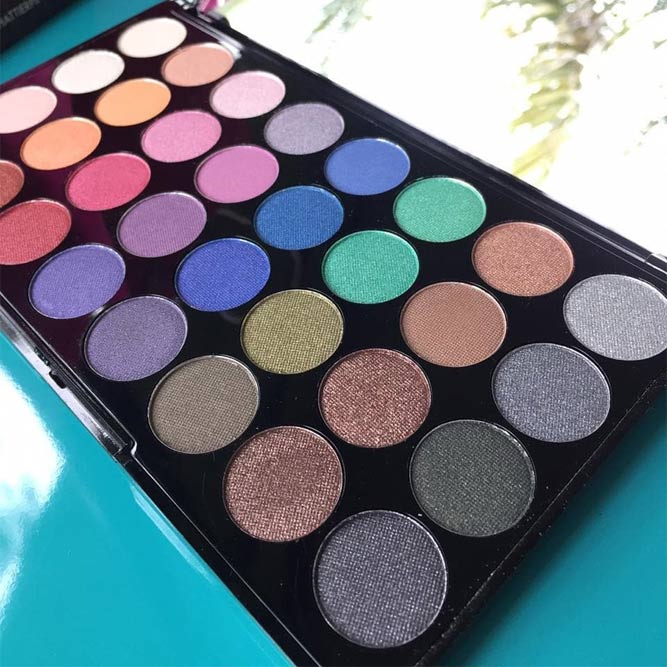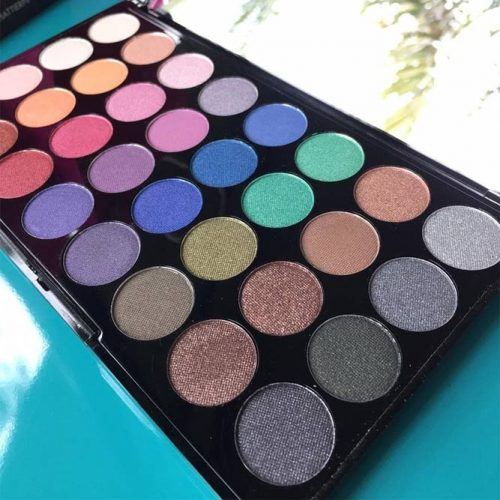 Credit photo: Instagram.com/oh_florentina
If you really want to join the revolution cosmetics make, then you should definitely have the Mermaid Forever Palette in your makeup bag. The colors may seem a bit controversial and difficult to pull off. However, with the right approach, you'll be able to create the most stunning makeup. The palette has almost the whole rainbow spectrum, and the finishes are versatile. So, there's no doubt that your makeup will become the talk of the town.
No matter whether you buy from drugstores or Ulta Makeup Revolution should be on top of your shopping list. The quality of their products makes them competitive with high-end makeup brands. However, moderate prices put them much forward. We hope among our candid reviews, you've found the MUR beauty products to add to your makeup bag.
FAQ: Makeup Revolution
Is makeup revolution made in China?
Makeup Revolution's products are made in China. All their skincare products made by the company are produced in the United Kingdom, which is where the brand is based.
Is makeup revolution cruelty free?
Makeup Revolution is cruelty-free confirmed by a cruelty free certification from PETA. The brand doesn't test finished products or ingredients on animals, and neither do their suppliers or any third-parties. Makeup Revolution never tested on animals, is 76% vegan, and constantly working on increasing this number.