Grown-ups tend to forget how annoying and tiresome any homework is for every kid around the globe. As a responsible parent, you strictly monitor the process while your child may be bored and annoyed. What if we told you that there are ways to involve your little one in the process in the least harmful way possible? The truth is that you may not know the way that usual kids desk types affect children. The fact is that a simple kitchen table will never be as appealing as a private stylized space. That is why we are offering you a vast range of desk types to look through and to come up with a most fitting one, both you and your child!
Wooden Accent Desk for Small Place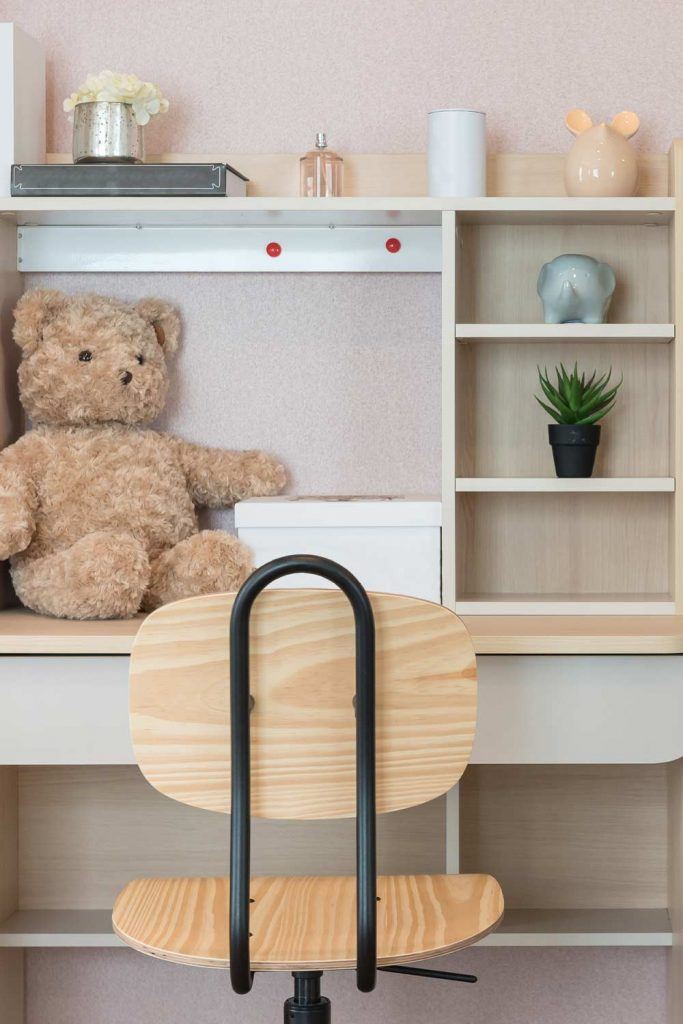 Cute Kid Desk with Wall Lettering Design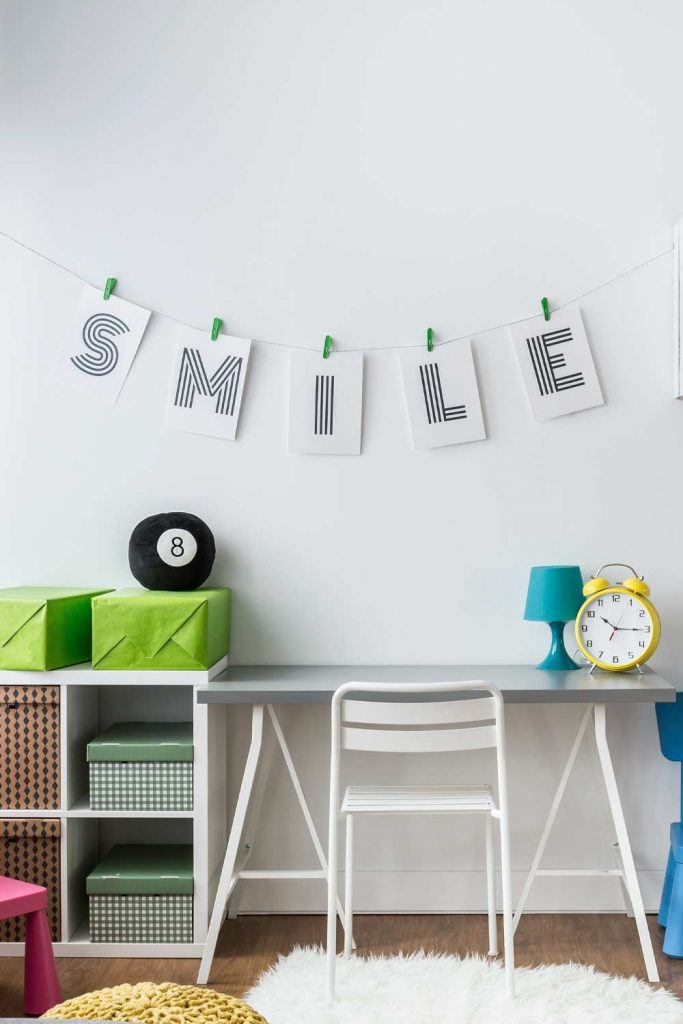 Desk Design For Boy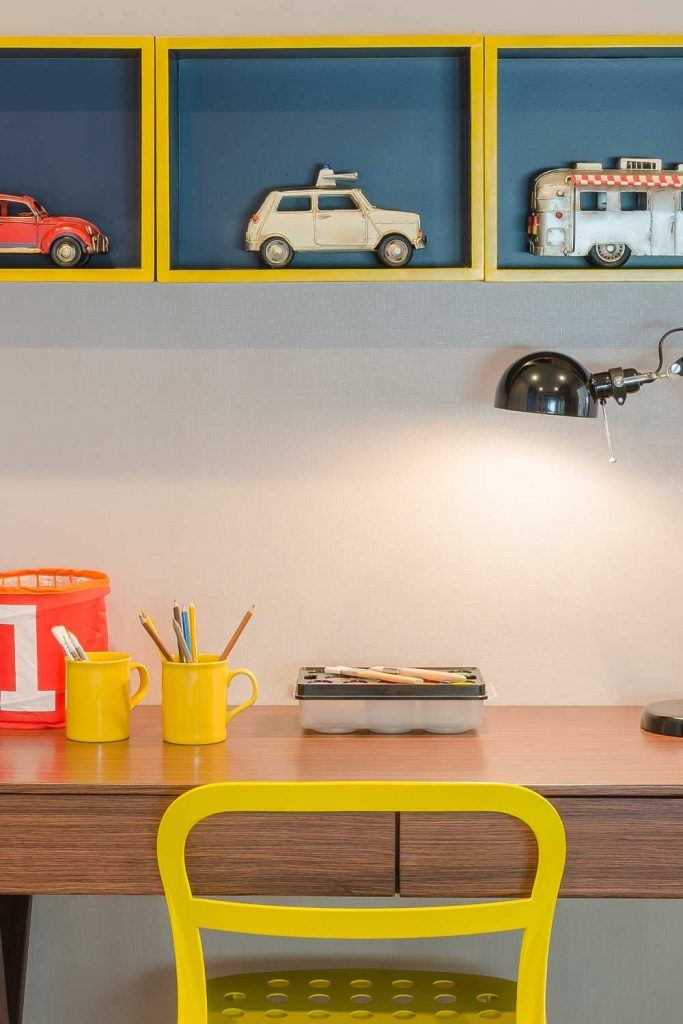 Study Place with Chalkboard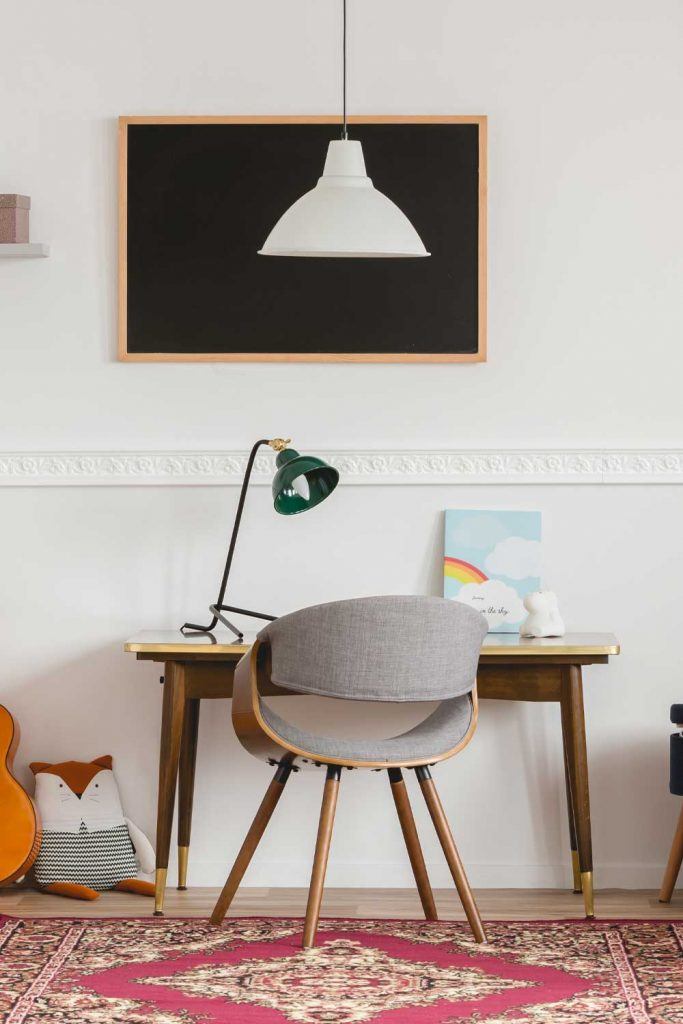 Small Kid Desk with Wall Decoration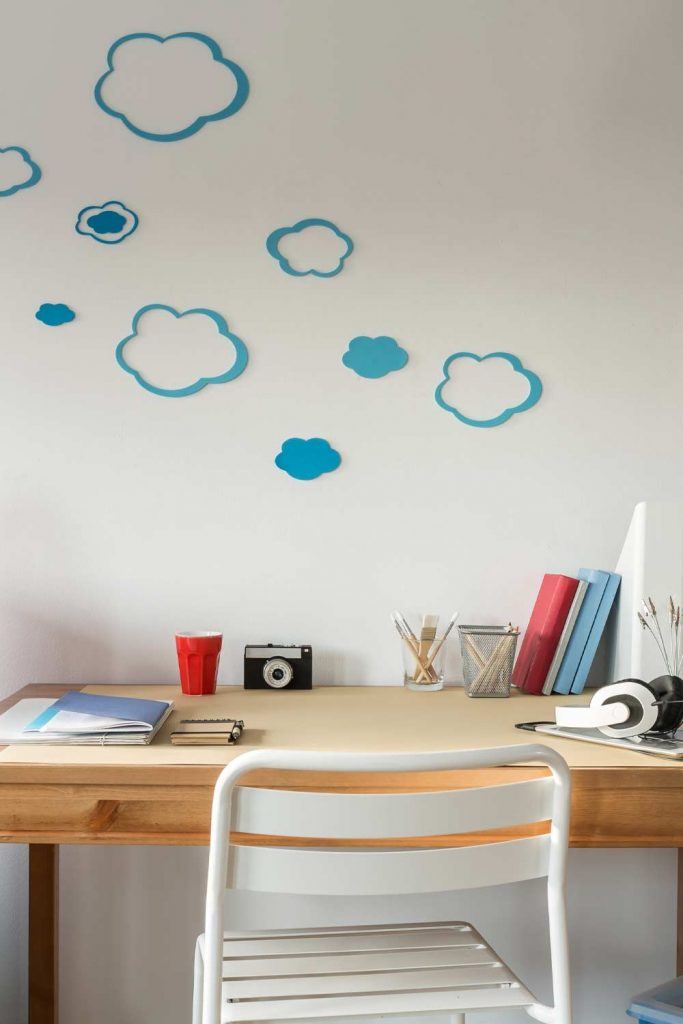 Vintage Kid Desk Design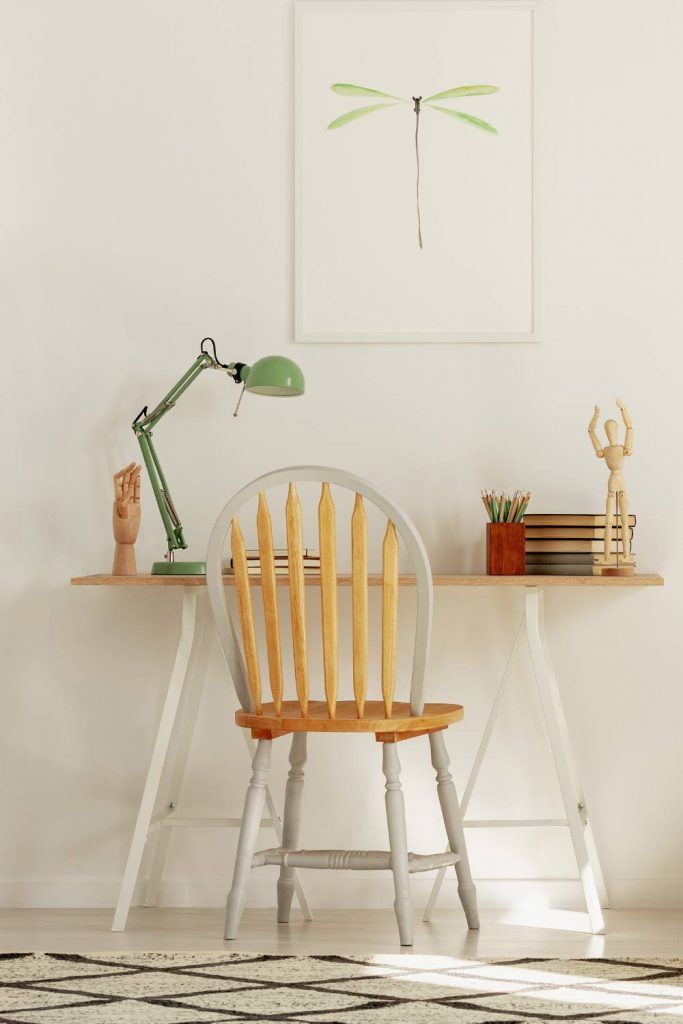 White And Wooden Desk With Ikea Painting Stools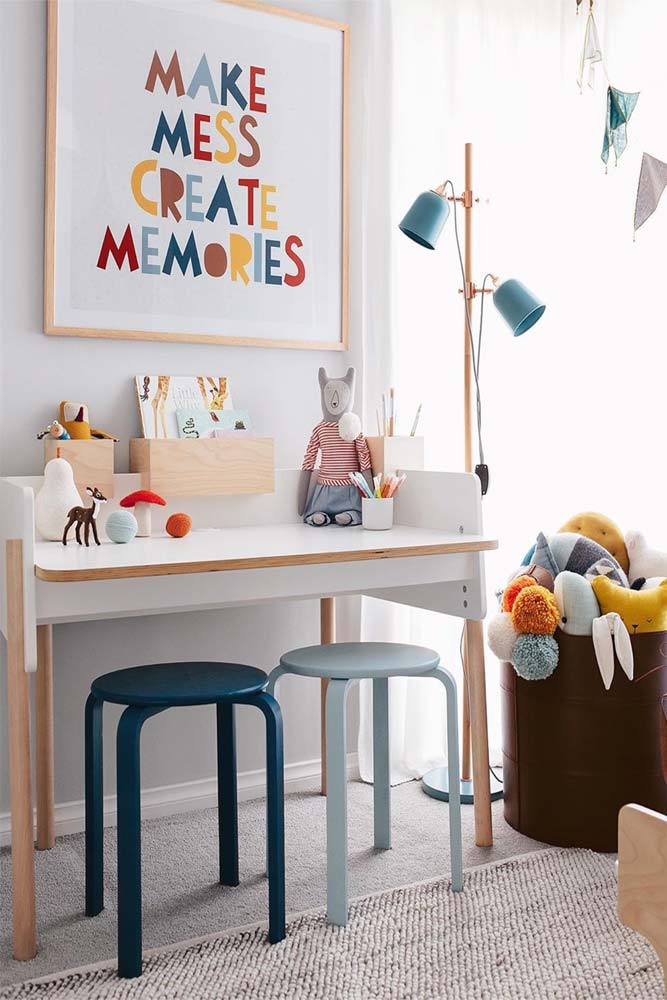 Source: Instagram/oh.eight.oh.nine
The beauty of Ikea kids desk lies in its affordability and usefulness. You can place it almost anywhere since it is not that space-consuming, besides it easily fits into any interior type. To put it simply, it would be one of the simplest ways to provide your kid with a practical and personal working space.
A Bed With Storage Steps And A Reclaimed Wood Desk Top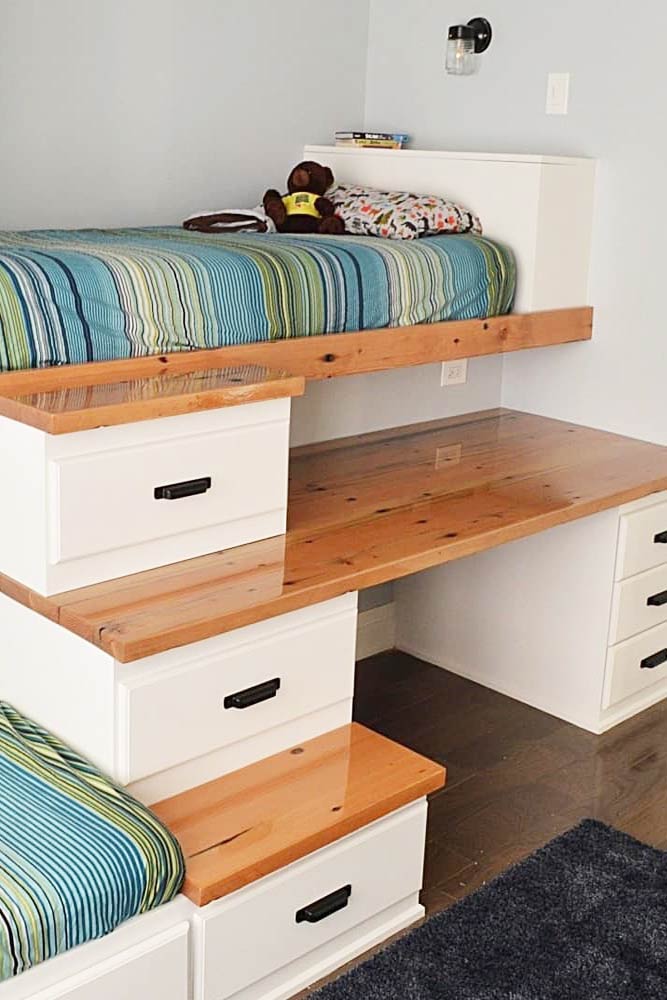 Source: Instagram/thevanderveenhouse
If a regular desk for kids is not an option for you because you are limited in space, and two kids may need it, there is a way out. These days you will find many practical options for cases just like this. It is hard to tell whether it is a table, a bed, or a storage unit. What can be claimed is that it is beyond useful.
Build In Desk With Roof Frame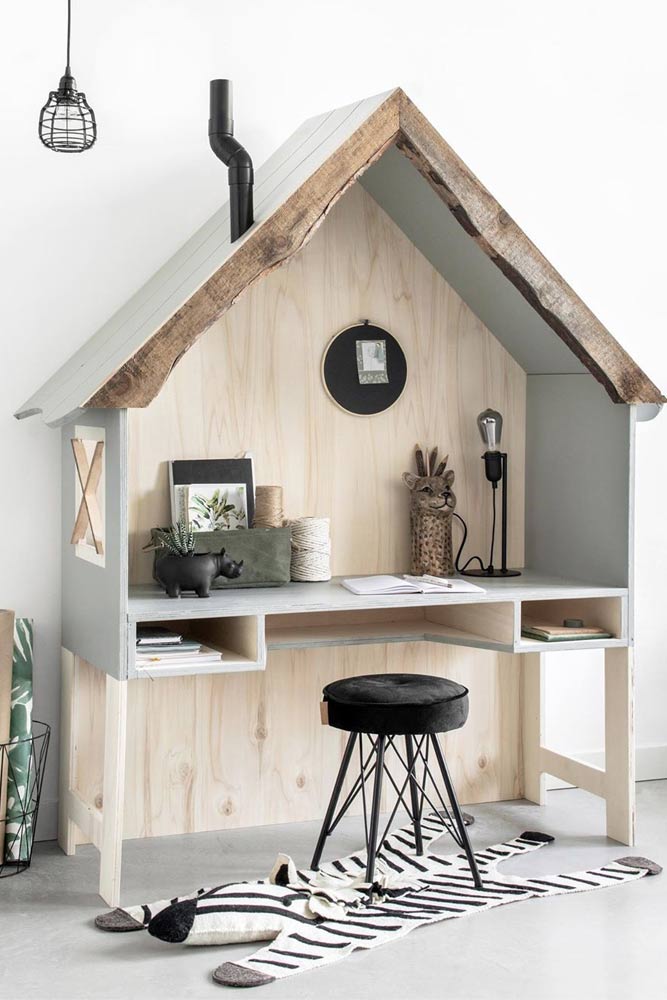 Source: Instagram/tanjavanhoogdalem
When you are about to choose a kids study desk, you need to make sure that your child is to like it, or there will be no difference between the study table and your regular kitchen one. Thus, you must use a creative approach at times too. Think about the activities that your child likes most and implement them into the desk you get. Use this built-in desk with a roof frame as your guiding example.
Classy Pink Kids Desk With Shelves Space Organization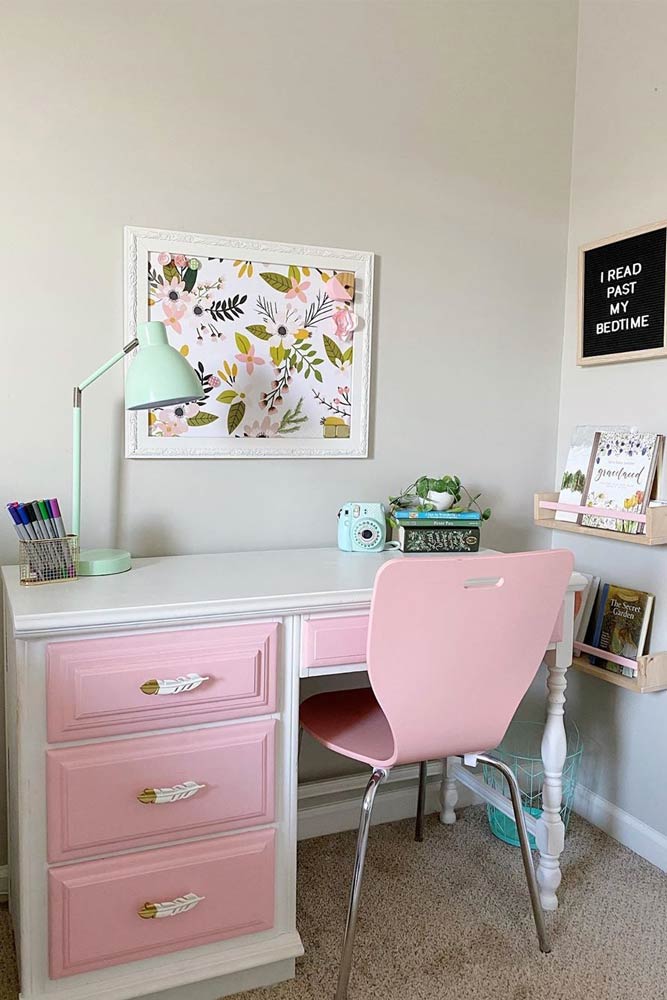 Source: Instagram/leannmichelledesignco
When you are in search of a kids writing desk for your little princess, we have something worthy to share. This pink desk is a classy version of a writing desk, but it is highly functional, and there is almost no little lady who wouldn't just adore it!
Build A Fold-Out Desk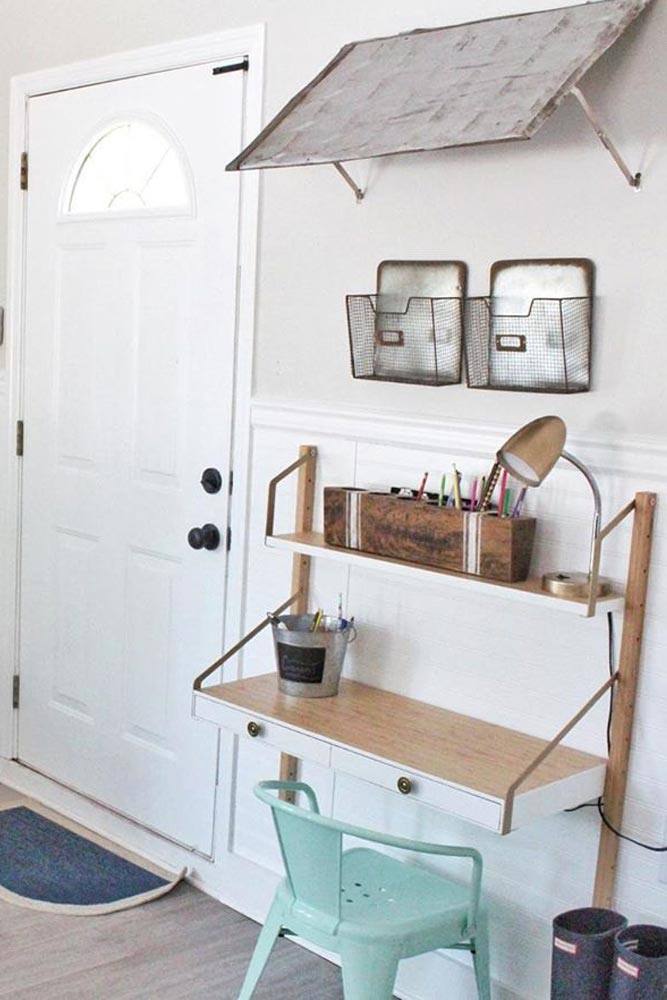 Source: Instagram/repurposeandupcycle
There is a false assumption that a kids desk and chair set should undoubtedly match one another. We beg to differ. The truth is that children are often bored with monotony. If your kid is super active, then a fold-out desk and a simple chair are the furniture items to consider. Such an option will provide more room for your little one to engage in various games and activities.
Modern Desk With Space Storage Cabinets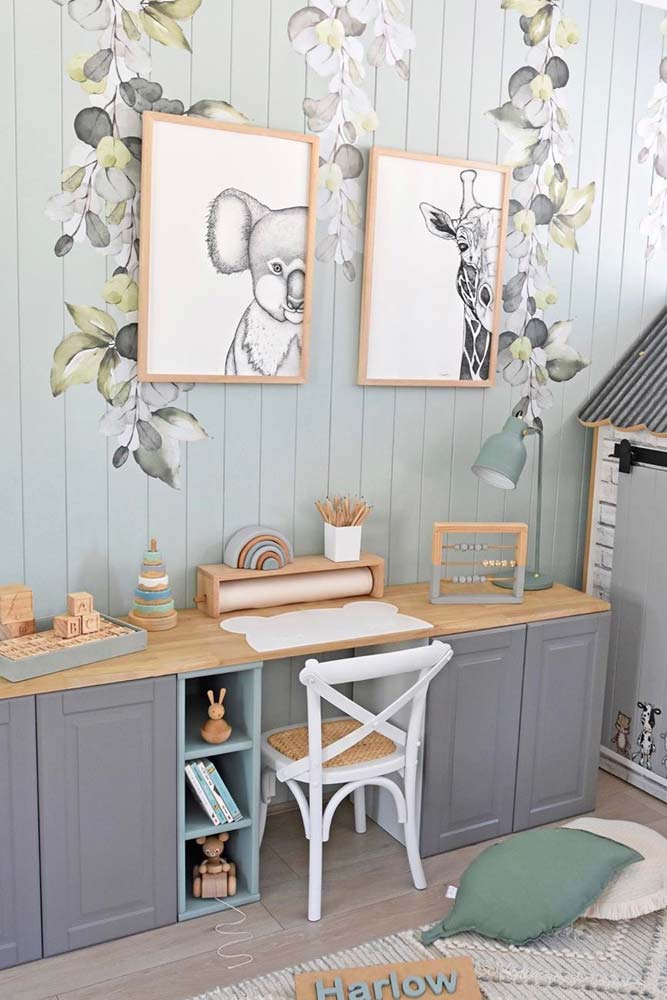 Source: Instagram/hudson_and_harlow
If you do not want to invest into another desk when your kid grows up a little, then it is best to think about a kids desk with storage. When the child is younger, all the toys and various games can be stored in those cabinets. However, when your baby grows up, the cabinets will offer the necessary space for all the notebooks and books, along with other belongings.
Wooden Desk And Chair Set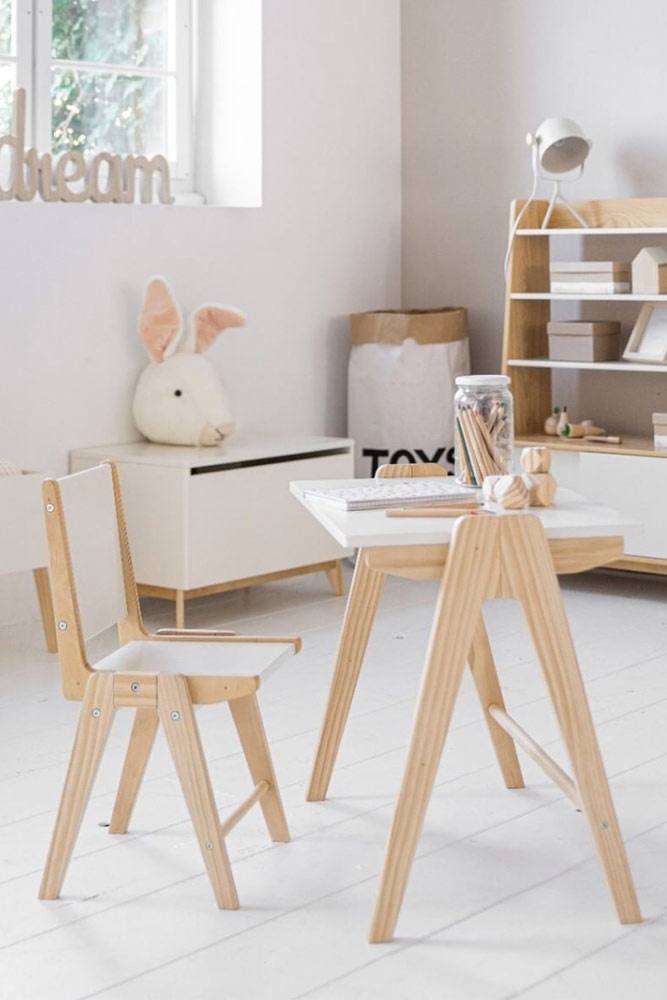 Source: Instagram/petiteamelie
If you are looking for a small kids desk, you need to keep in mind one thing – it is always good if your kid can't tip the desk over. That is why a sturdy wooden desk with a chair would be such a good option, at least in our mind.
Industrial Desk With Modern Black Furniture Accents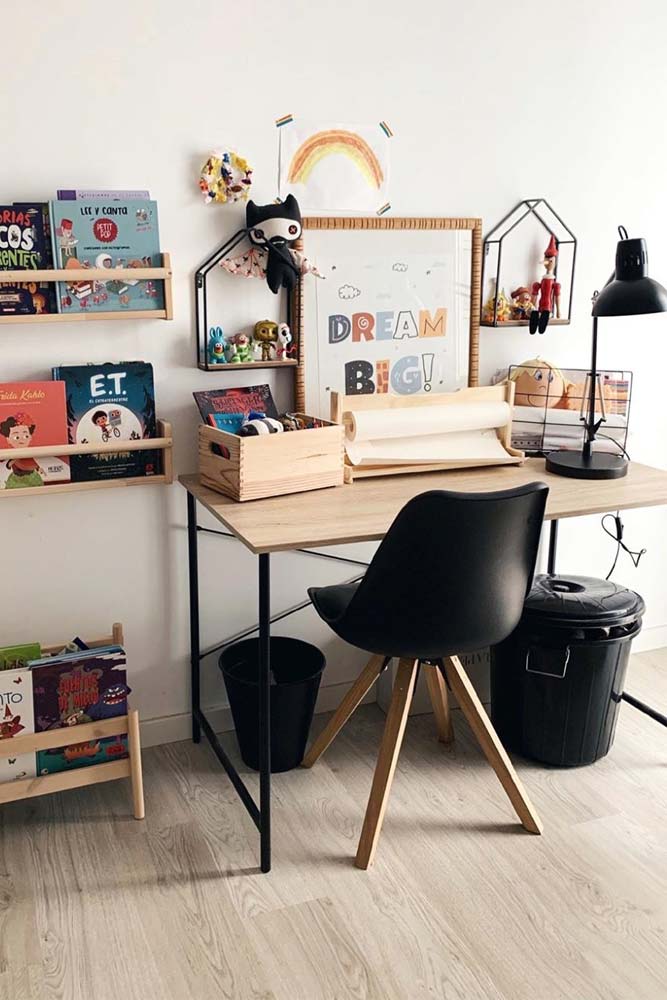 Source: Instagram/mi_vida_en_una_isla
There are countless desk ideas for you to browse through. However, there is something else that you need to keep in mind. First of all, the desk should be placed somewhere with enough light. Also, it is best to ensure that all the necessary items are within your kid's reach. Call this industrial interior a little office of your little one. There is no way he or she will not love it!
Scandinavian All White Desk And Chair Set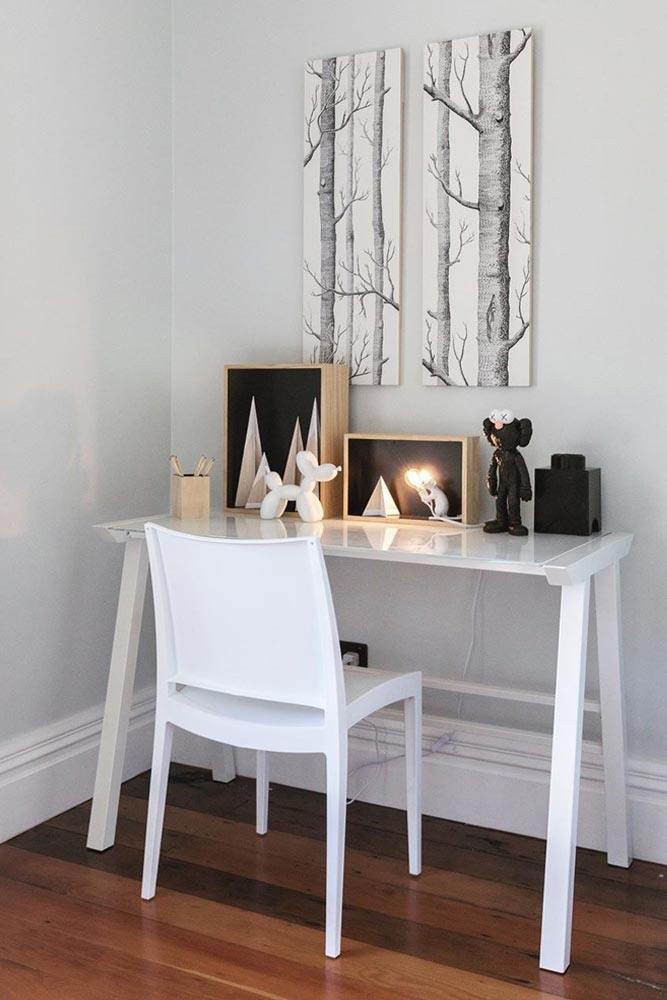 Source: Instagram/r2rstyling
Some parents think about the sense of style that their kid is about to develop. Such an approach requires more thorough research when it comes to the type of desk to choose as well as to its organization. We think that these kids white desk is more than practical while elegant and stylish at the same time. When you opt for something like that, you will kill two birds with one stone: you will invest in both your interior and your child's development!
Study Desk With Stationary Space Storage In Bright Color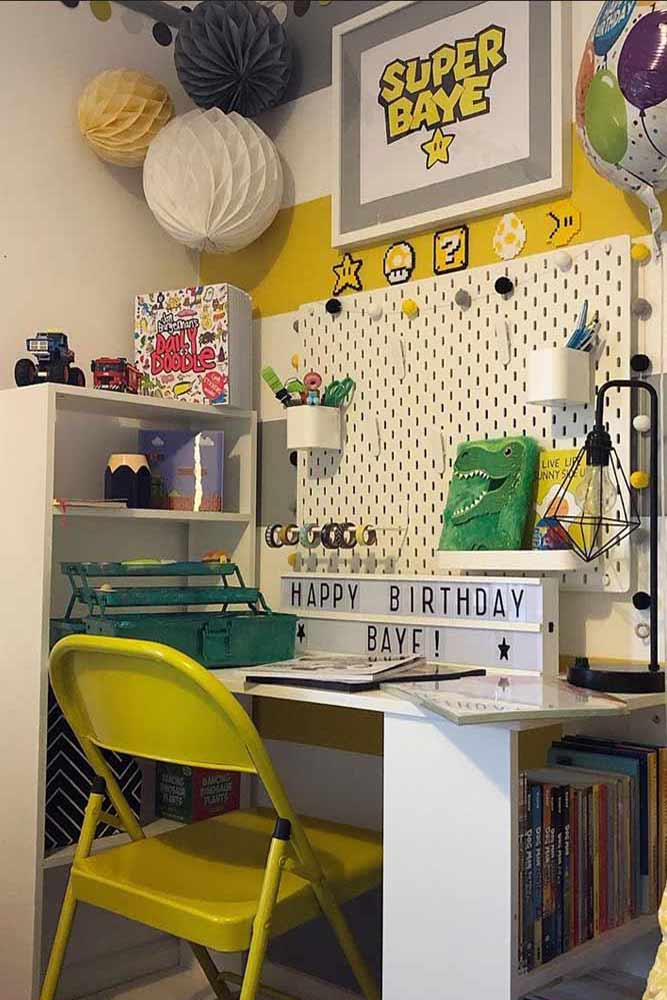 Source: Instagram/winner_and_the_joneses
Since it is a kids study table that we are talking about, you shouldn't make it look too reserved. Children like bright colors. So, what if it is a little disorganized or overstuffed? As long as your kid feels like working sitting at it – it shouldn't bother you much.
Natural Grows Activity Kids Table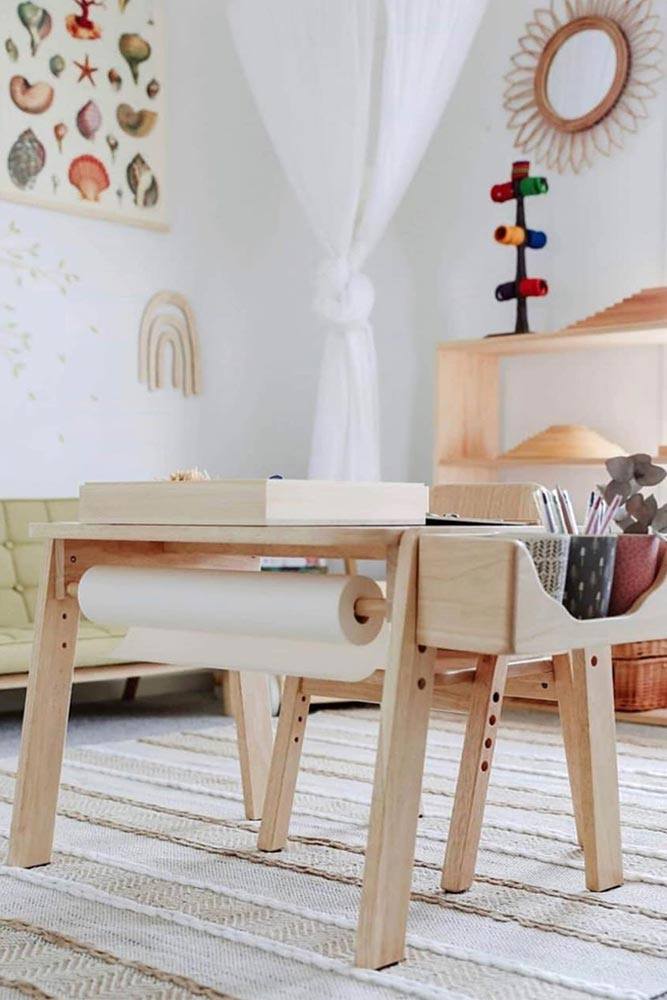 Source: Instagram/harryandthehound
Very often, when we think about a personal table for a kid, we think about those for schoolchildren. However, that is not the best approach if you want your kid to grow and develop well. A kids art desk wouldn't be called a must but rather an investment into your child's creativity.
Kids Room With Bright Wall Décor And Bamboo Desk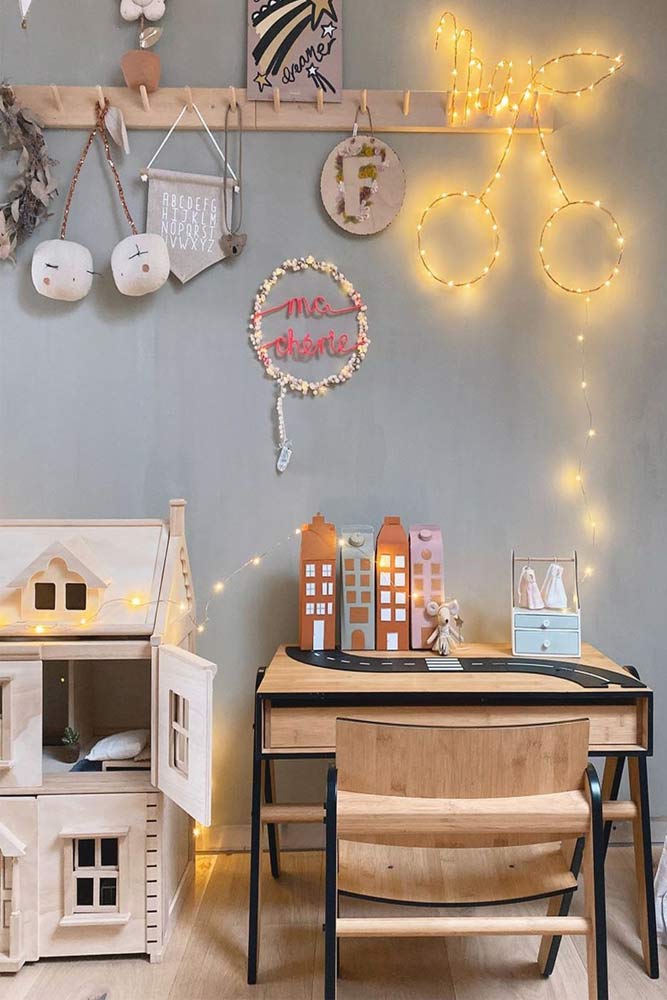 Source: Instagram/what_eva_loves
These days you can come with the most stylish and modern desk design there is while keeping is highly practical as well. This bamboo desk is intended to be a play table, but as your kid grows up, it can be easily transformed into a working table just like that.
Small Kids Desk Design With Book Shelves Set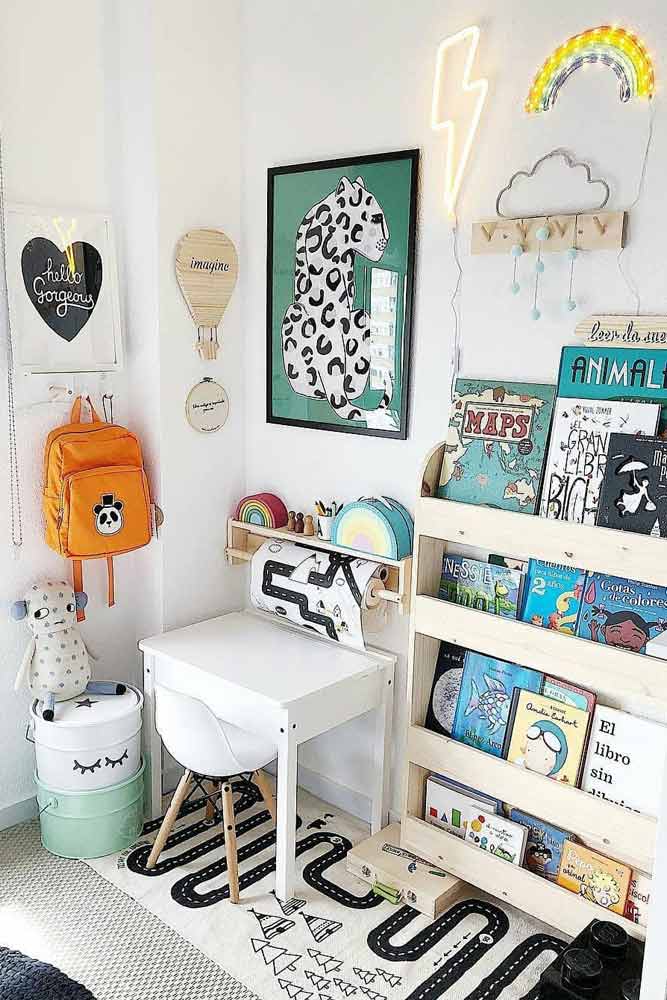 Source: Instagram/alicesshowroom
If there is one thing that all kids love equally, it is drawing. That is why the kids desk chair, as well as the chair itself, may be comfortable for your little one to dive into the world of drawing completely. Besides, that fact that your kids can't read yet does not mean that the bookshelf is not welcome to be put near the table. You will be surprised how great the books can inspire even the smallest artists!
Dual Desk Nook With Pink Stools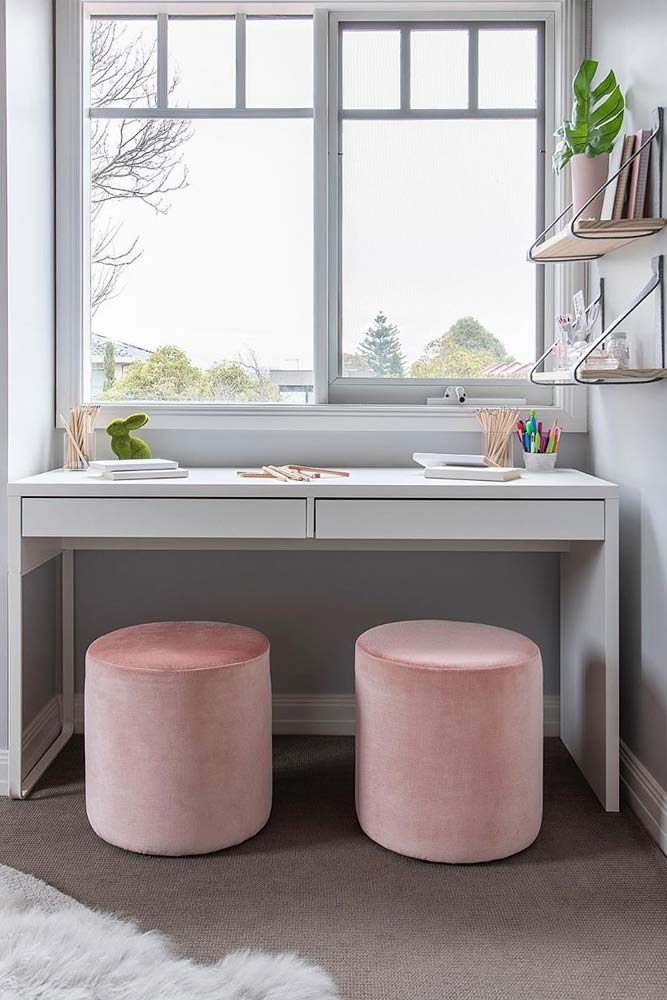 Source: Instagram/liberty.interiors
When you have two children of relatively the same age, it is best if you get them a dual kid desk. It is also essential that the chairs match too. When you are thinking about similar stools, you need to pay attention to your kids sitting straight at the table without hunching their backs.
Lego Kids Desk Design With Retro Stool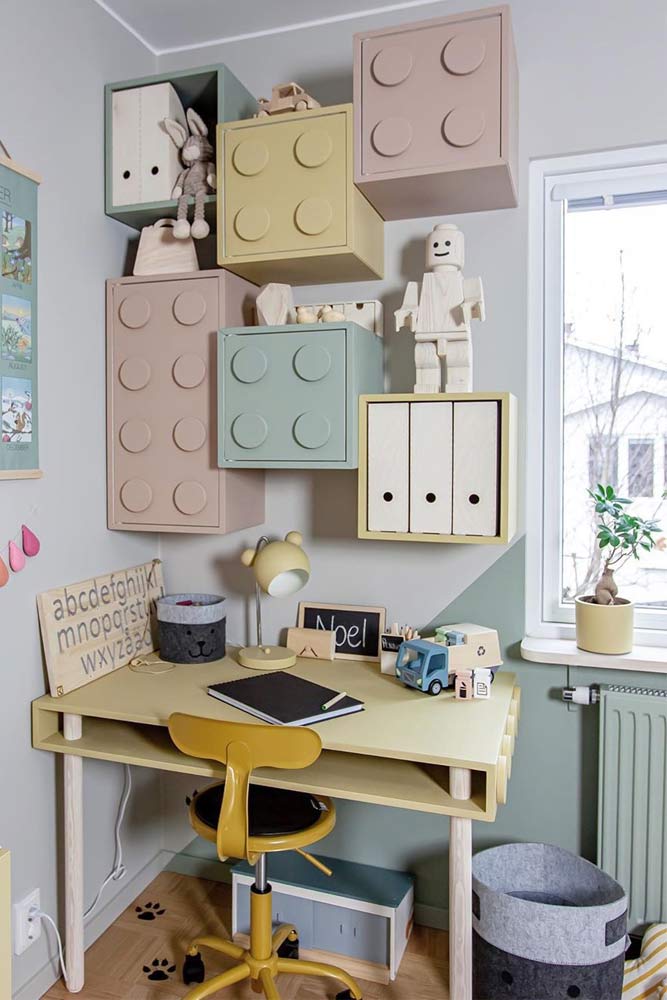 Source: Instagram/designbycilla
It is never a waste to match your kids study desk with the rest of the décor. If your child is a Lego fun, don't hesitate to invest a little more into the themed cabinet. The more the interior appeals to your kid's taste, the higher are the chance of quality time being spent at it.
Minimalistic Height Adjustable Study Desk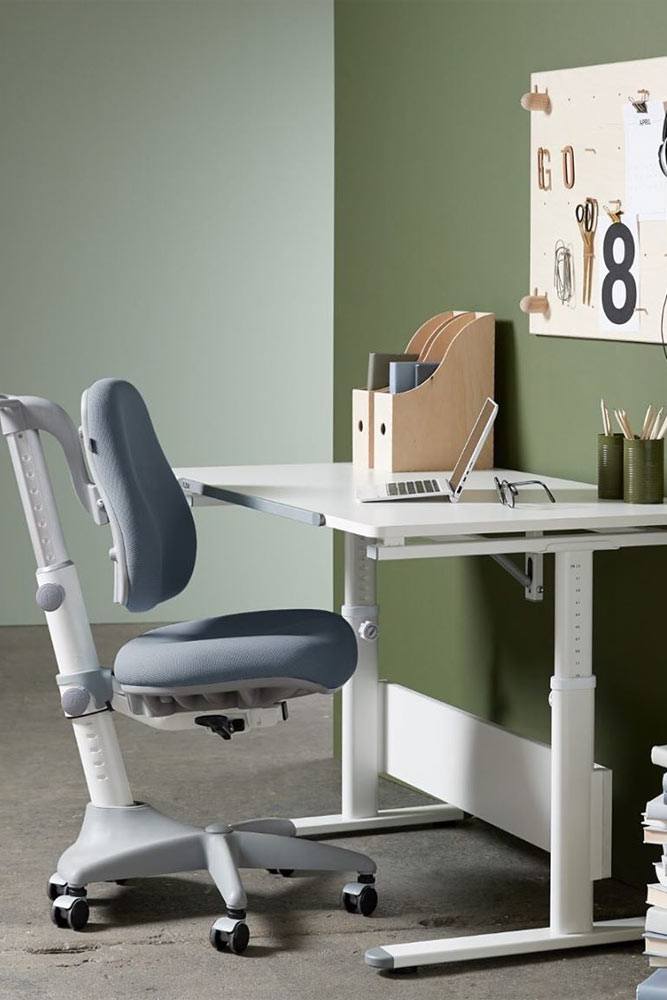 Source: Instagram/flexaworld
It is incredible how fast our kids grow. If you do not want to purchase a new desk every year, then you need to consider a height-adjustable option. Such desks usually come with as adjustable chairs. Once you get the set, there is slightly a chance that you will regret it.
Desk Board With Wooden Chair And Pockets Space Organizer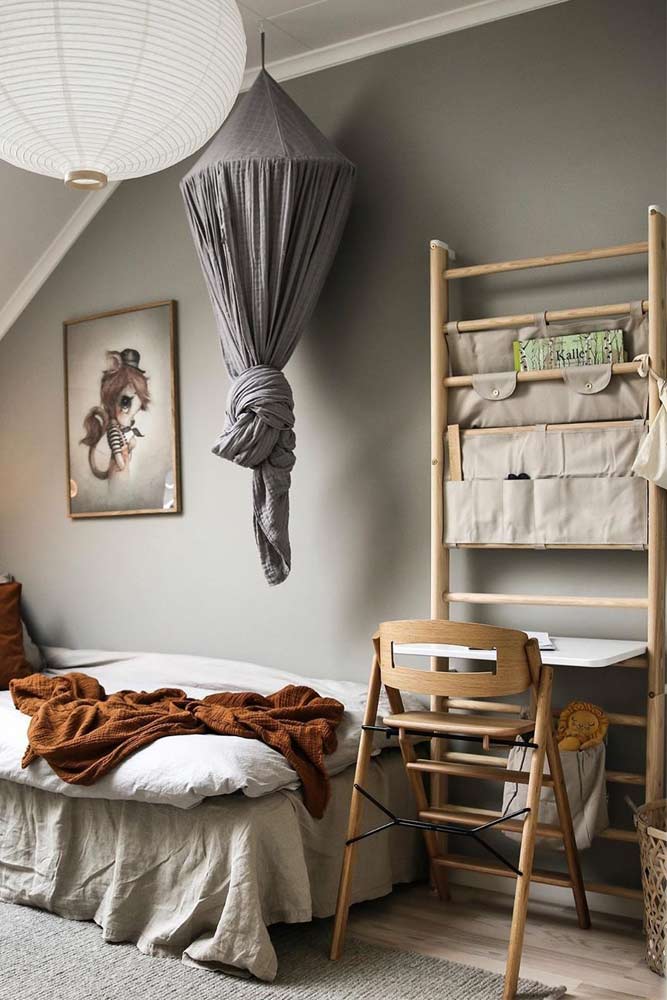 Source: Instagram/joanna.avento
Some parents say that putting a table near the bed is not a very good idea, but we view it differently. Firstly, such a kids loft bed with desk looks gorgeous together. Secondly, you never know when your child is feeling like studying or creating. The closer is the table to the sleeping area the higher is the chance that the kid will actually engage in the activity.
Modern Desk With Bright Painted Wall Decor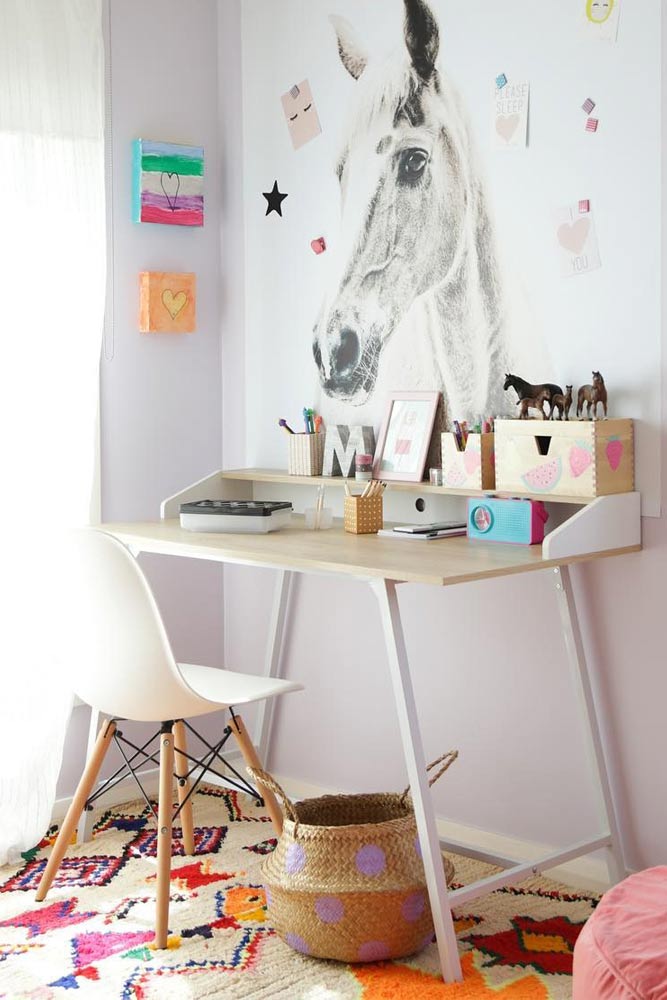 Source: Instagram/hideandsleep_interiors
Many parents choose reserved décor for the kids' working space, but that is not always the best idea. The smaller your child is, the more attractive he or she is to bright color, that is why vibrant working space is to be thought of too. What is more, you should never forbid the kid to try own decorating skills out.
If you are looking for the best kids desk ideas – you have come to the right place. We have a desk for all ages and tastes on offer. Make your kid happy with his private workspace!
REFERENCES:
1.
A desk or bureau is a piece of furniture with a flat table-style work surface used in a school, office, home or the like for academic, professional or domestic activities such as reading, writing, or using equipment such as a computer.
2.
Artificial leather, also called synthetic leather, is a material intended to substitute for leather in upholstery, clothing, footwear, and other uses where a leather-like finish is desired but the actual material is cost-prohibitive or unsuitable.
3.
KidDesk is an alternative desktop software application.
FAQ: Kids Desk
At what age should a child have a desk?
Smaller children may not need a desk. Providing them with their own table when they become toddlers (17 months to five-years-old) is a great idea.
What height should a 7-year-old desk be?
A table 20 to 25 inches' height will be ok for children aged 5 to 7. A table 25 to 30 inches high is perfect for children aged 8 to 10.
When should I buy my toddler table?
Most toddler play tables are ok for children aged 3 and above, although there is a weight limit. Other things to think about are how easy the toddler table set is to put together and clean, as well as how well it fits into your room. You'll want a set that can be readily stowed if you don't plan on making it a permanent feature of the area.
Should middle school students have computers in their bedrooms?
Despite the fact that the youngsters are not exposed to the risks of the Internet, they are losing sleep. Children may argue that having the computer in their room allows them to concentrate and avoid noise. As a result, we recommend parents to be adaptable.