If you wonder what tattoo to get and have decided to look into heart tattoos, then get ready cause the tattoos that we have found for sure will leave you with a made choice. There are so many beautiful tattoo ideas that you will be satisfied with each of them. Are you ready to get inspired and find that one tattoo idea that will make your heart beat faster?
Main photo by
tattooist_banul
---
SCROLL DOWN to read more!
---
Heart Tattoos Meanings
Source: tattooist_banul via Instagram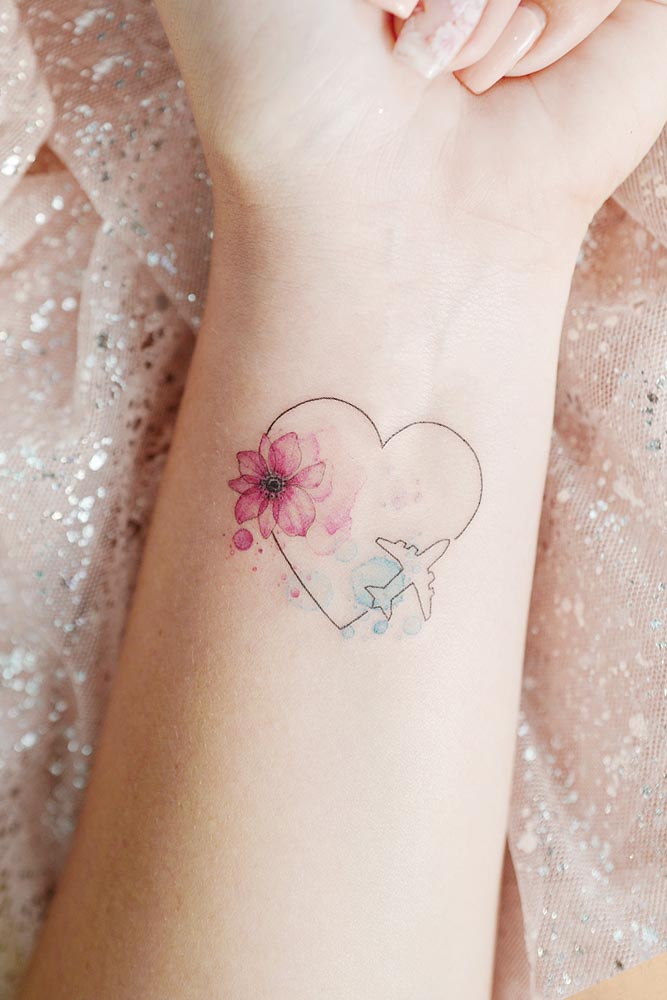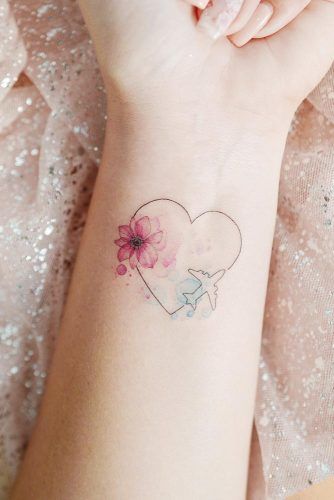 No one can deny the fact that there is a huge variety of meanings for heart tattoos. If you have decided that this kind of tattoo is for you, then you have to understand and know basic ones. Do you know what purpose this tattoo stands for? If no, then understanding its meanings will help you a lot. We are here to help you go through them and see which one will suit you personally.
Love. Everyone in this world associates a heart with a symbol of love. The whole human race stands on this symbol of love bringing it through the centuries. This is the most popular tattoo design that represents a great idea of love and devotion.
Spiritual Abode. There are many people in the world who see a heart tattoo as a symbol of spiritual abode. Most commonly these people are Muslims who follow the religion of Islam. There is a belief in this religion that the spiritual side of each person hides in his or her heart.
Life. Another popular meaning is life. It is a great symbol and a choice for a tattoo for those people who want to show others that they love their own life. The most obvious explanation for that is that nobody can live without a heart and our life depends on it.
Emotional Intelligence. We have come across a belief that a heart tattoo symbolizes emotional and even spiritual intelligence. If you are one of those people who believe their emotional level is high, then doing this tattoo is for sure the best idea for you.
Luck. Haven`t you heard about the thought that a heart tattoo brings you luck? Everyone aspires to have it in their lives, so why would you be an exception? Attract luck with a heart tattoo inked into your skin.
Friendship. If it symbolizes love, it doesn`t mean it can`t symbolize friendship as well. There is love for our friends also that is very important in our world. The friendship symbol can for sure be represented with heart tattoos, so show your admiration for your wonderful friends with inking it into your skin.There are also a lot of other meanings that you have to bear in mind. We can`t go through them all but faith, trust, hope, compassion, courage and wholeness are also in addition to the most popular ones that we have told you about already. Of course, it doesn`t mean that you have to follow these meanings, but even with creating your own symbolism, remember about other things it may bring into the world.
Popular Designs Options
Source: tattooist_banul via Instagram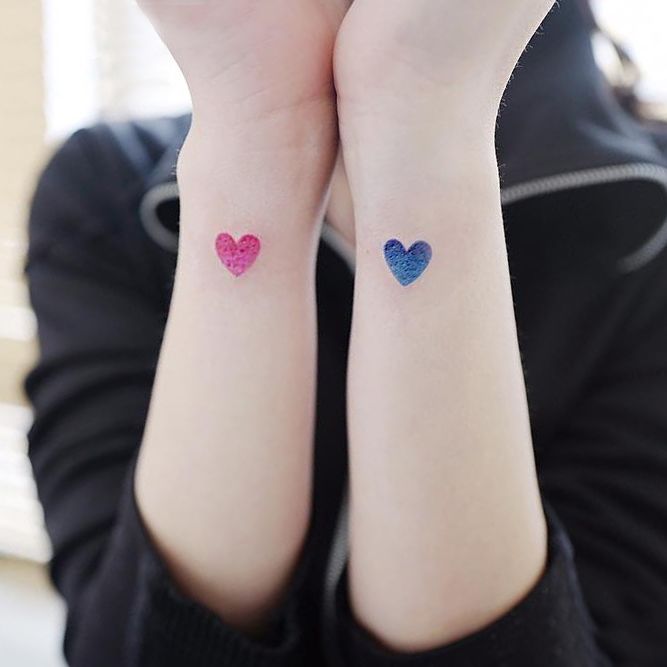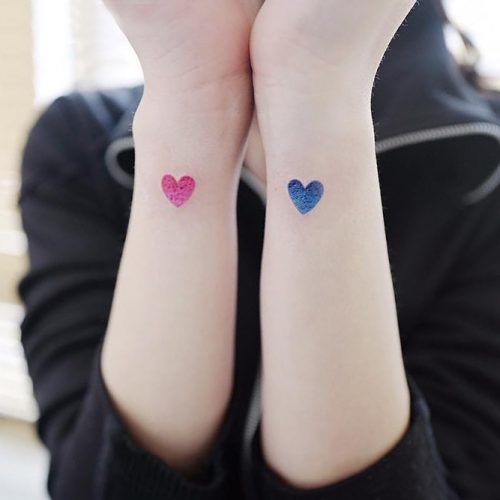 Would you like to read about the most popular ideas that people come up with in connection to a heart symbolism? Then let`s do this.
A broken heart tattoo. Most people associate this tattoo choice for a loss or betrayal in love. This can symbolize a difficult relationship you have had and how much it meant to you even though it didn`t work out. Adding bleeding to a broken heart may help you signify the pain you feel.
Heart with flowers tattoo. As usual, flowers go with any tattoo that you choose for yourself. However, the most popular choice to go with flowers is a heart tattoo. For example, red flowers are often of choice.
Black heart. Do you consider yourself to be a depressed person? Then a black heart can be your piece of cake. It signifies sadness, grief and dark mood. Such a state can be brought to you because of some event that has happened to you. A loos of a loved person or something significant also. Think of adding their name also, it is a wonderful idea.
Winged heart. Adding wings to different things is a great idea and we love it. Not only angels wear wings. It is up to you to decide what to wing and winging a heart would mean signifying freedom for love.
Realistic Heart. What do you think about inking a realistic heart? What does it mean? Putting into your skin the image that is most close to the appearance of the actual heart. Add different techniques, color, and design ideas and it will become a brilliant idea.
Beautiful And Unique Heart Tattoo Designs
Crystal Heart Tattoo With Wings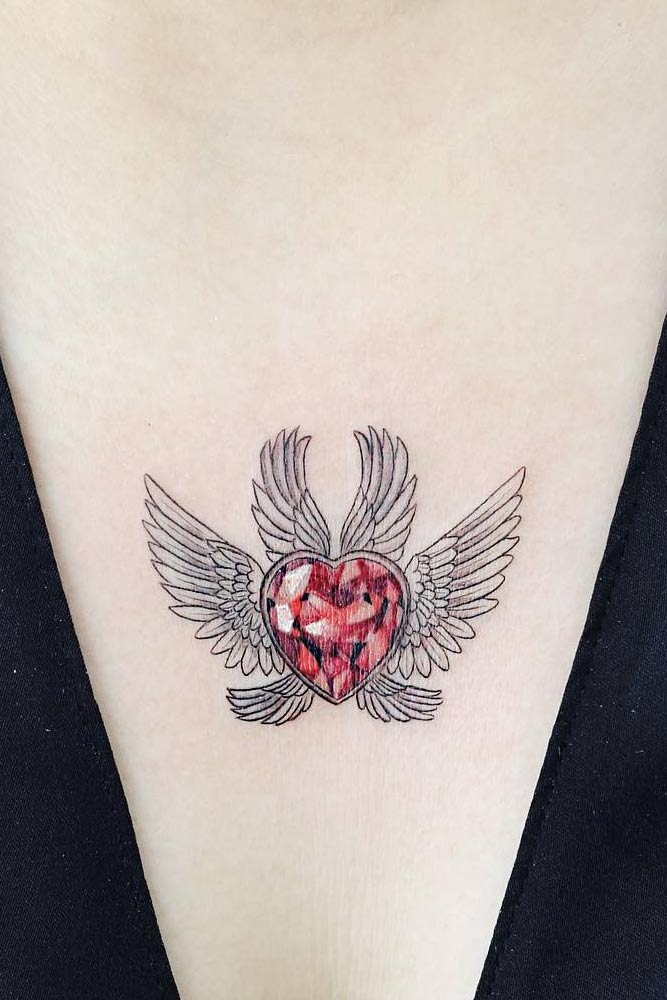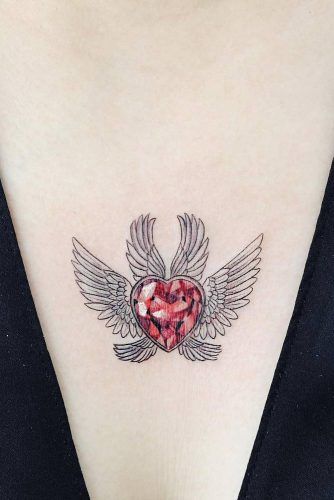 Look how realistic a crystal heart looks! Also, notice how good wings look with it. This is what we were talking about.
Source: tattooist_dal via Instagram
Minimalist Heart With Flower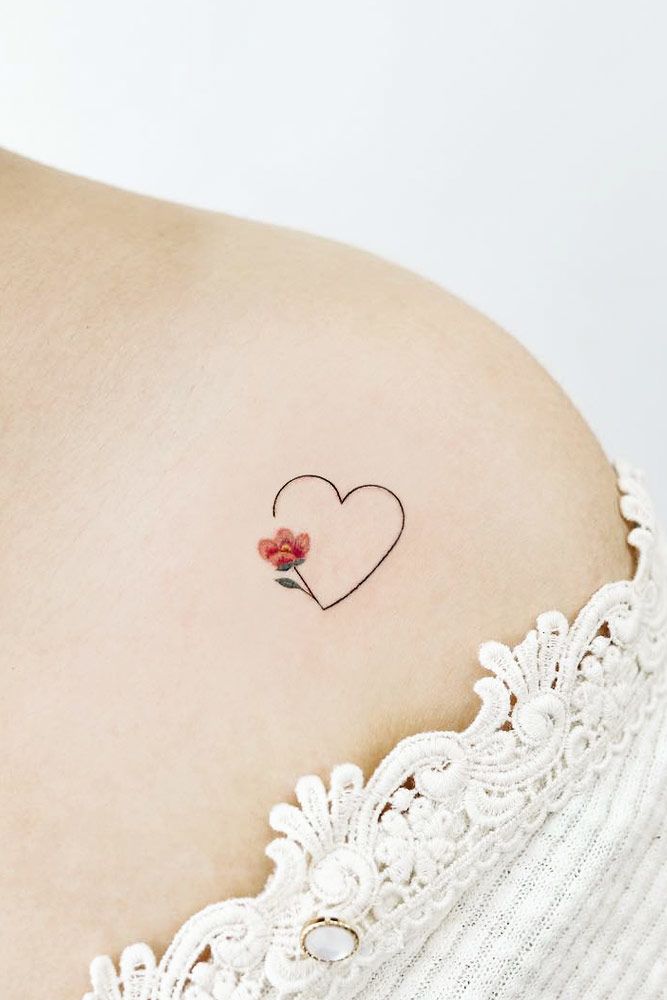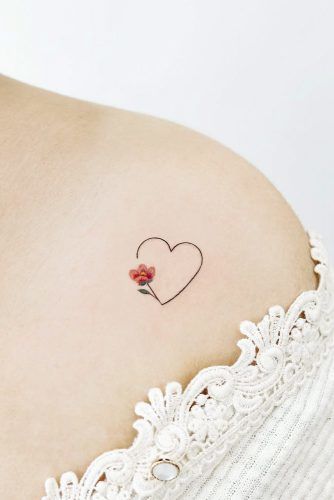 When it comes to heart tattoos, minimalistic ideas are possible also. Look how a thin lined heart looks, especially when accompanied with a flower. Super cute and tender.
Source: tattooist_dal via Instagram
Double Hearts To Show Your Love To Parents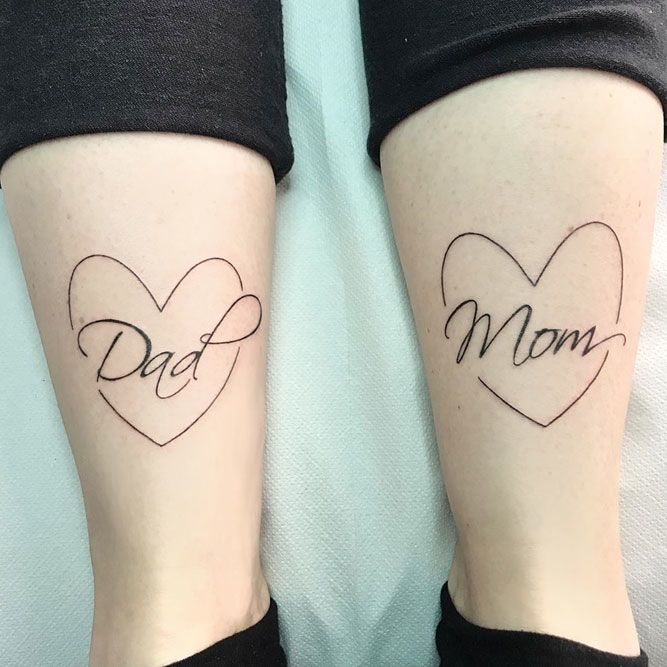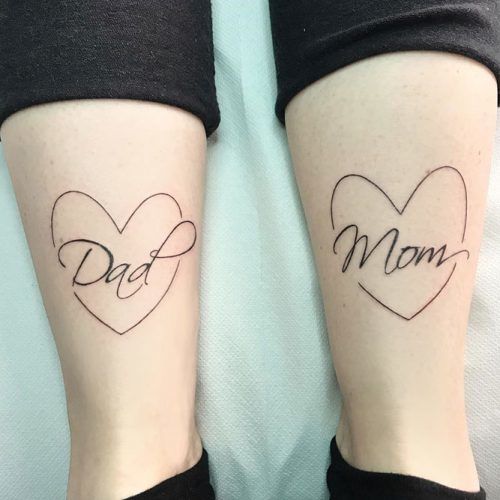 Heart tattoos is an amazing way to show your love and devotion to someone. Why don`t you use these tattoos to say thank you to your parents?
Source: deepblack_tattoo via Instagram
Broken Heart Tattoo Design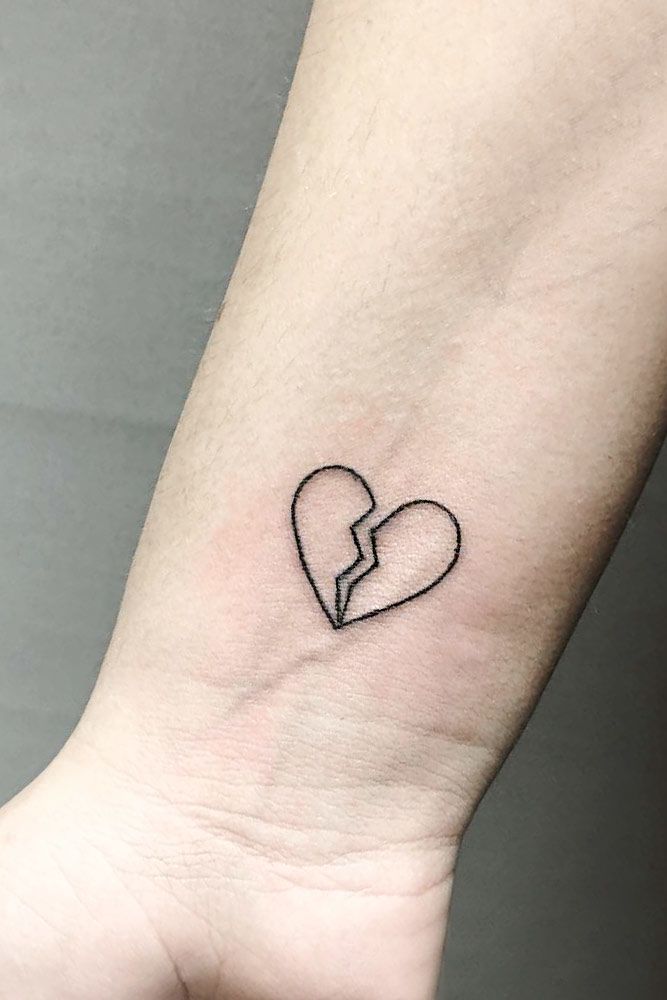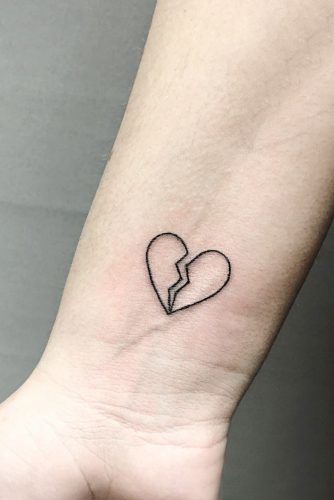 Such a minimalistic design with so much sense and feelings towards it. Doesn`t it look sadly beautiful?
Source: romanordtattoo via Instagram
Sternum Heart Tattoo With Flowers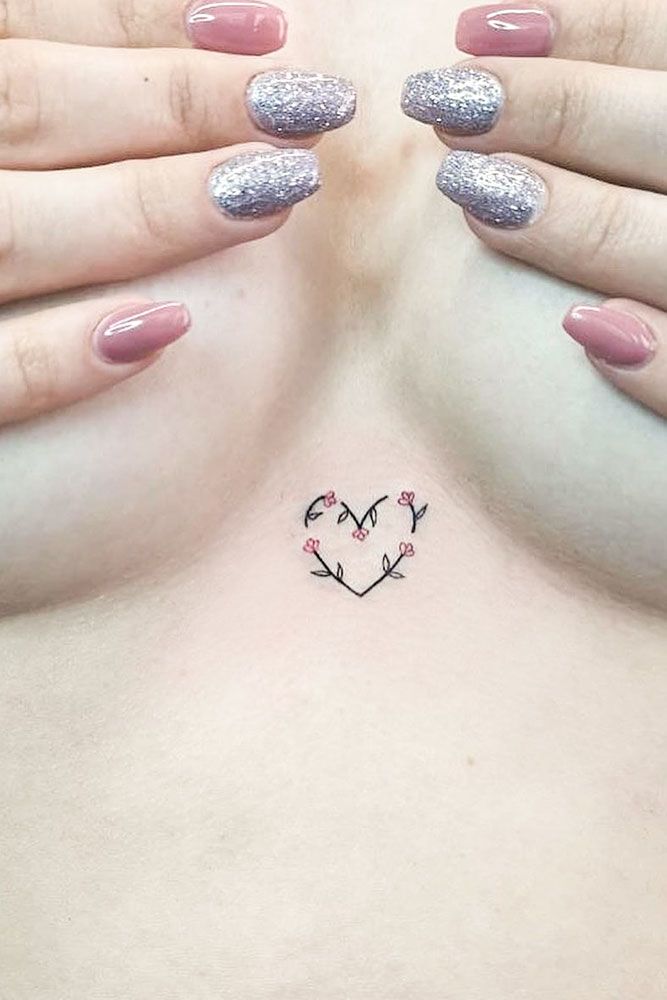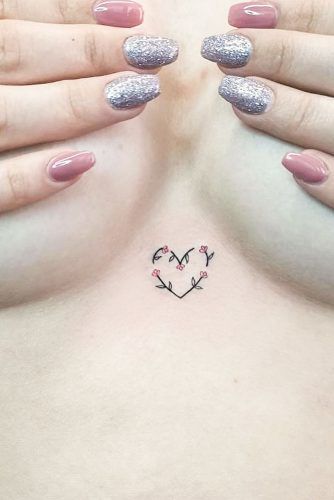 What a cute idea is this one? Another one that looks amazing with flowers even in a tiny size.
Source: deepblack_tattoo via Instagram
Small Heart Tattoo On Ear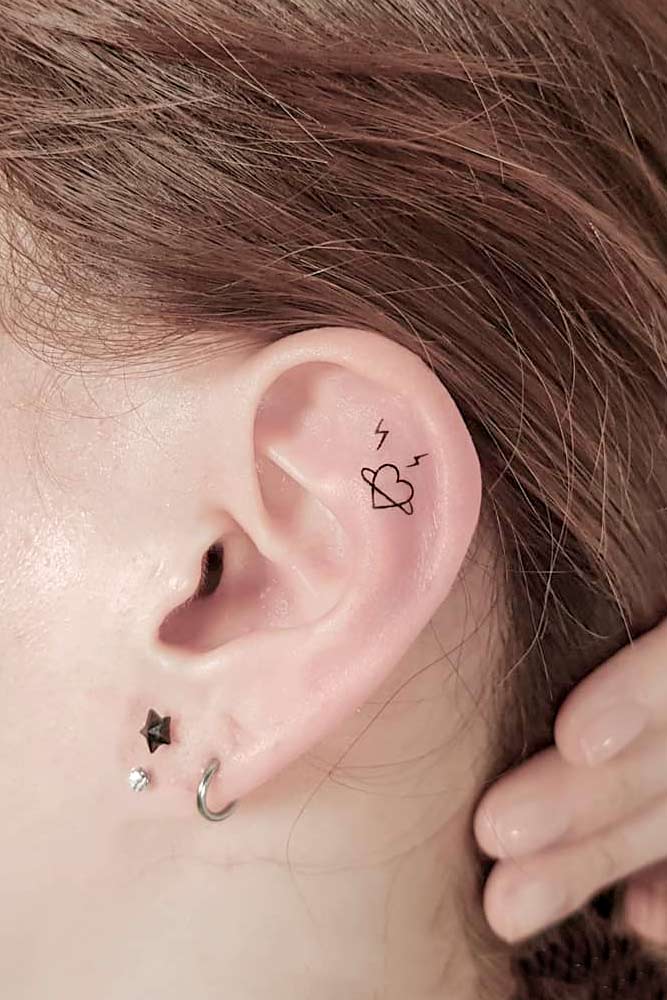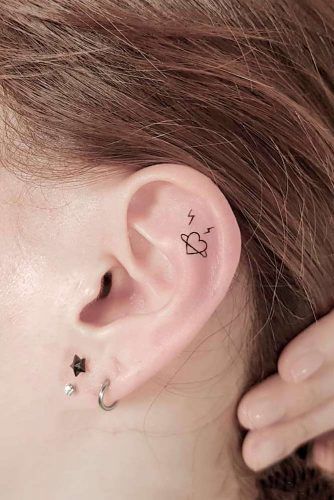 We love how cute heart tattoos look when they are done in a tiny size. Think of getting one of the small heart tattoos and you won`t regret it.
Source: handitrip via Instagram
Cute Shoulder Heart Tattoo With Dolphin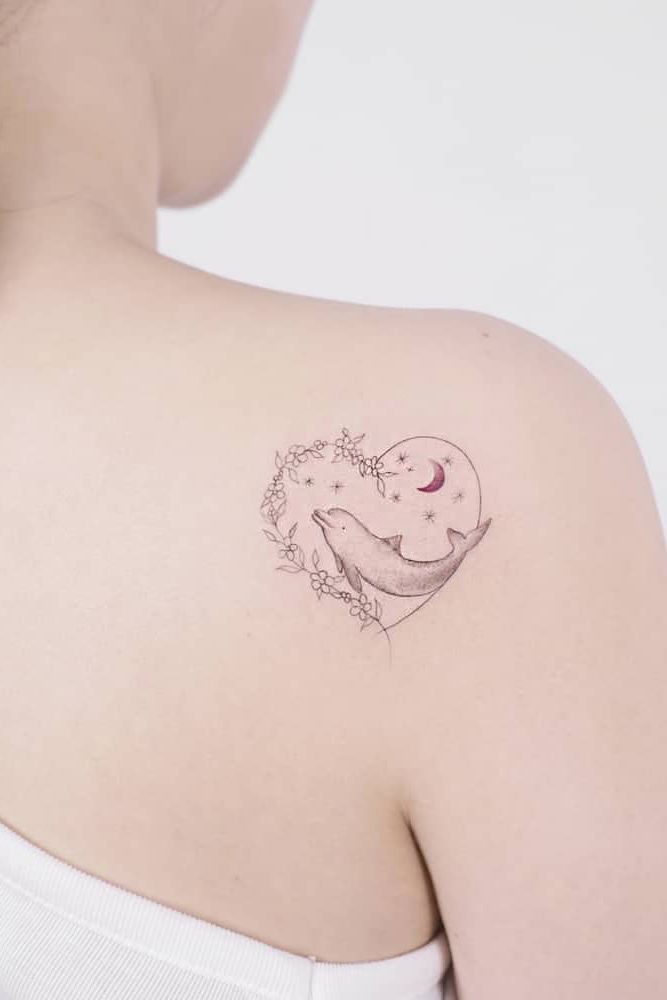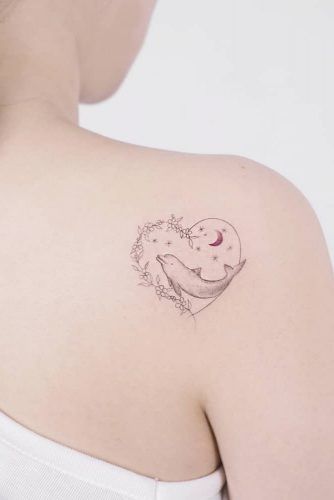 As we have already mentioned, accompanying your tattoo is a great idea. Add anything you like and it will look amazing. Have a look at this dolphin heart tattoo.
Source: handitrip via Instagram
Semicolon Heart Tattoos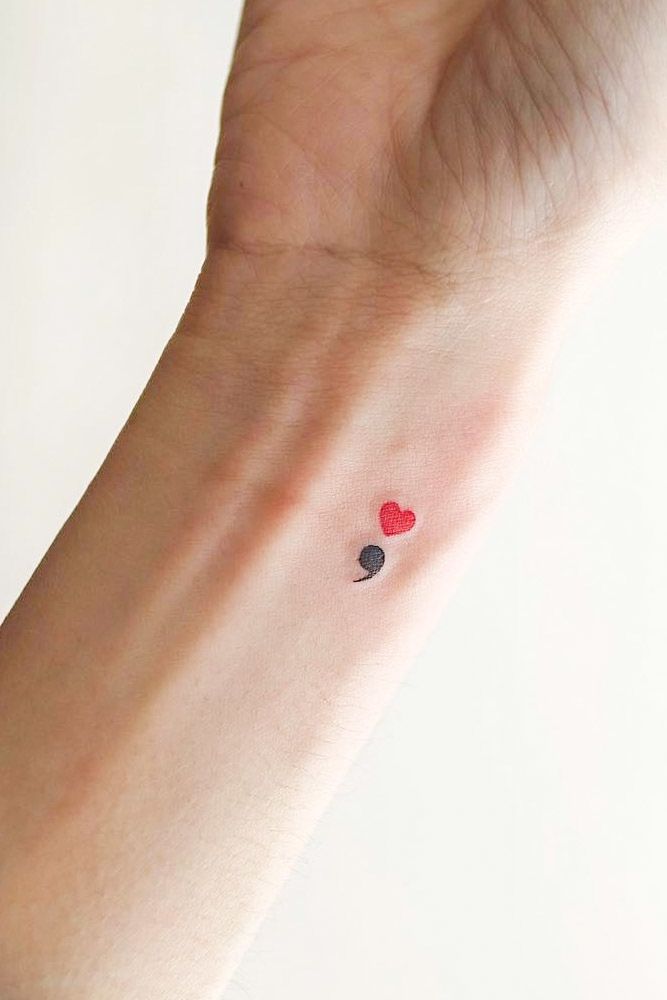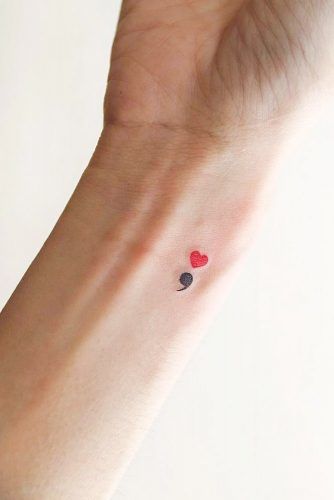 A semicolon is a great sign for those who are waiting for things to come in their life. Why don`t you choose a heart instead of point then? Program your life for love.
Source: nemo.tattoo via Instagram
Connected Heart Outlines Tattoos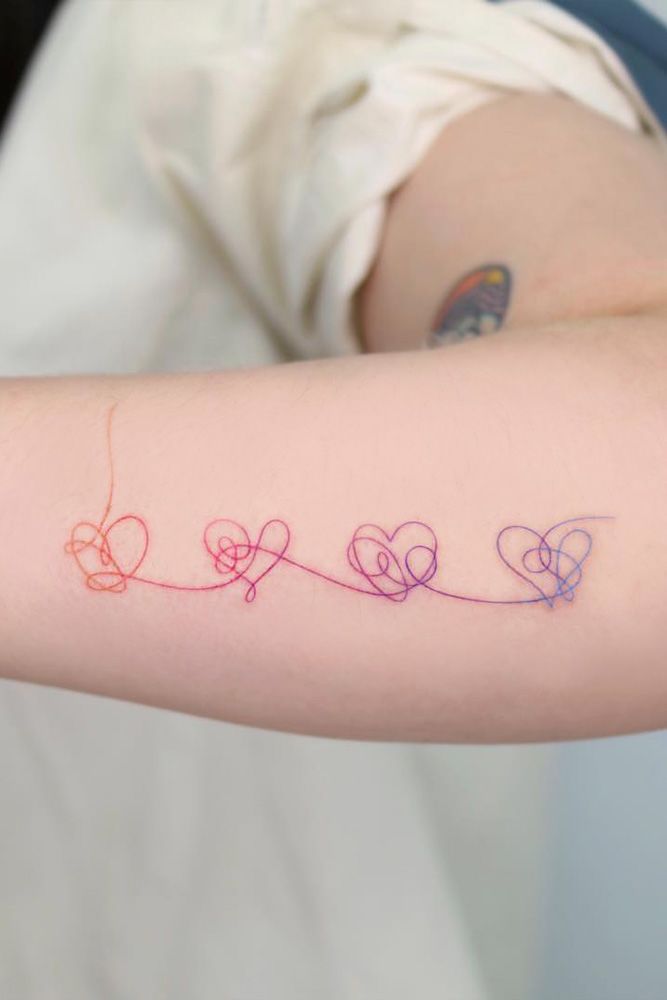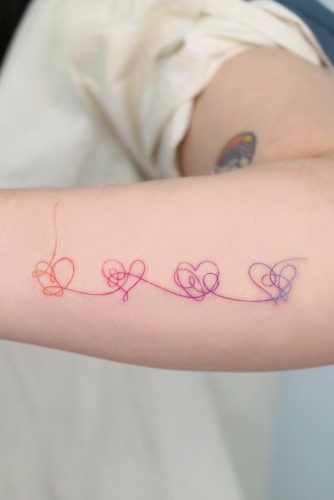 Heart outline tattoos look absolutely fresh and amazing. What do you think? In our opinion, this new modern technique looks absolutely stunning with such a heart idea.
Source: nemo.tattoo via Instagram
Easy Heart Tattoos On Wrist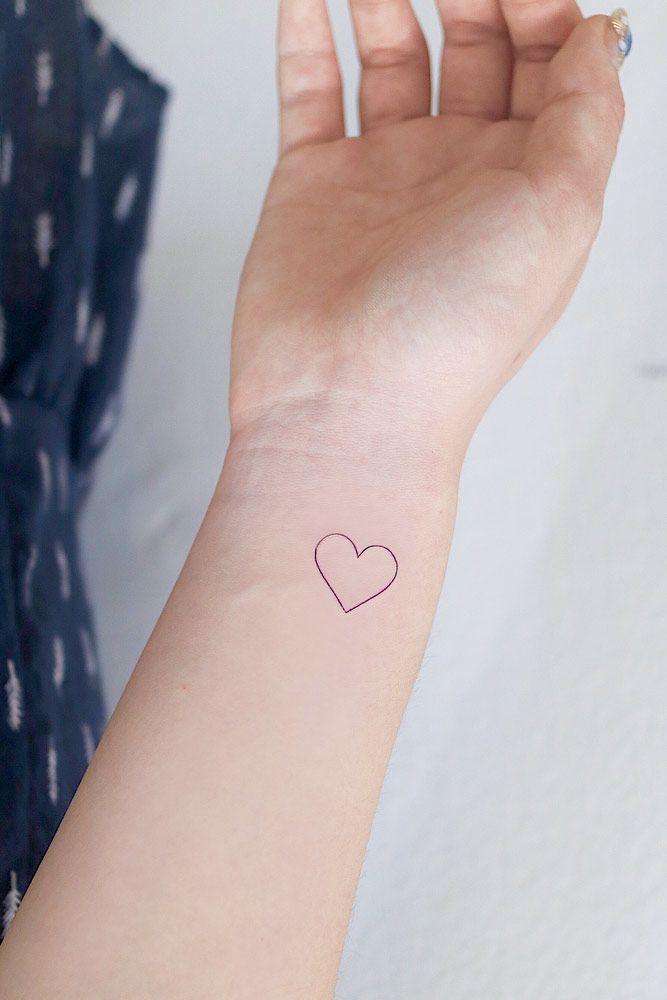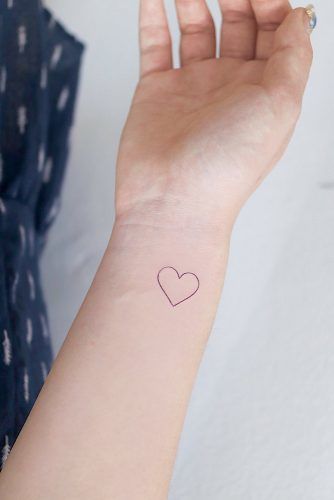 Small heart tattoos for wrist are here for you. We know how popular these wrist tattoos are and we are stunned with how beautiful this looks.
Source: nemo.tattoo via Instagram
Anatomical Heart Tattoo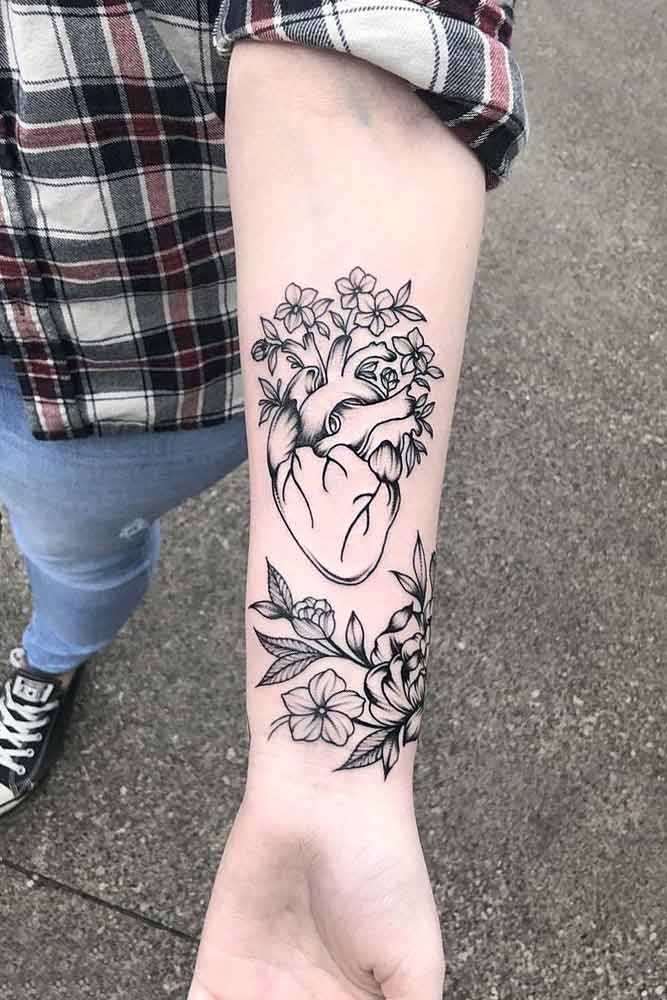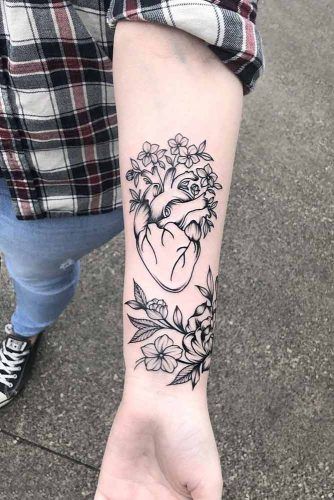 We have talked about a realistic heart tattoo and here is a great example. Look how good it looks, especially when decorated with flowers. Isn`t it marvelous?
Source: lilindigotattoo via Instagram
Emerald Heart On Ankle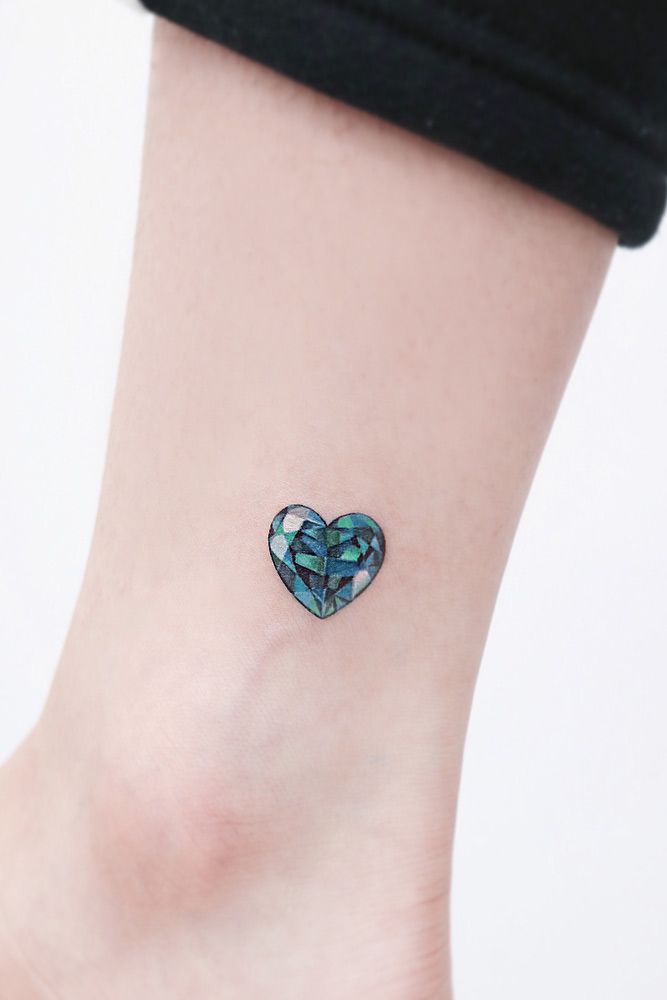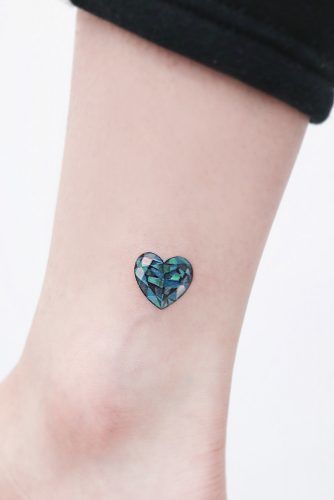 We have already seen a crystal heart idea, but what do you think about this colorful emerald heart tattoo for an ankle?
Source: nemo.tattoo via Instagram
Floral Heart Tattoo Design For Back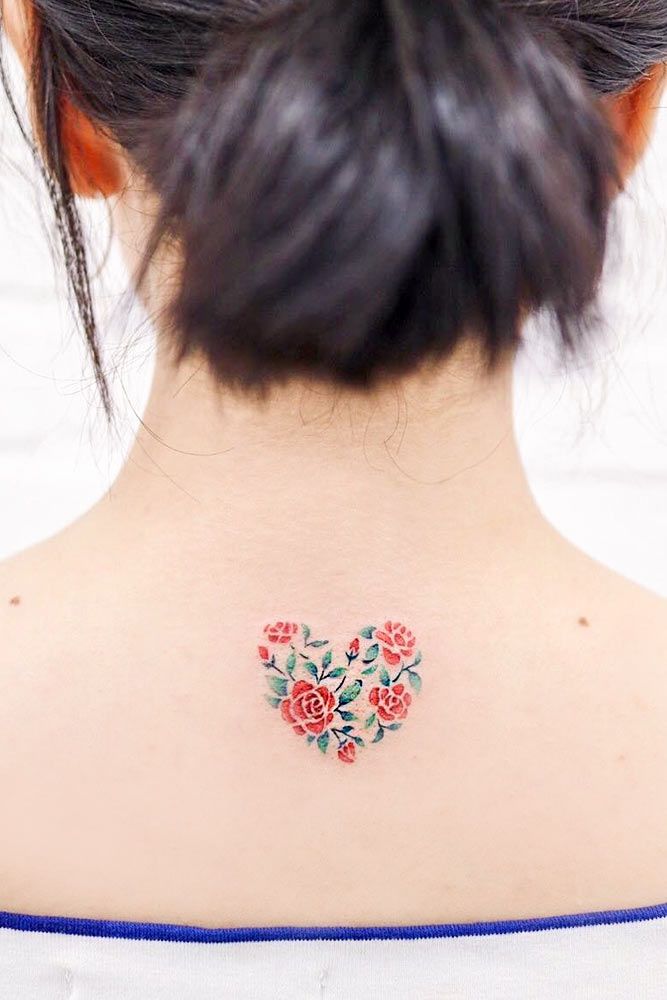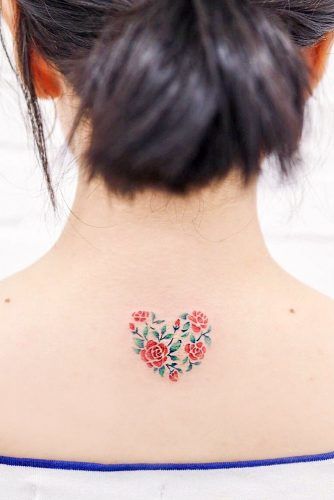 Is a back tattoo your dreamt one? Then think about this one. A floral heart looks so colorful and tender, especially at this place on your body.
Source: nemo.tattoo via Instagram
Flower Wreath With Heart Shape Tattoo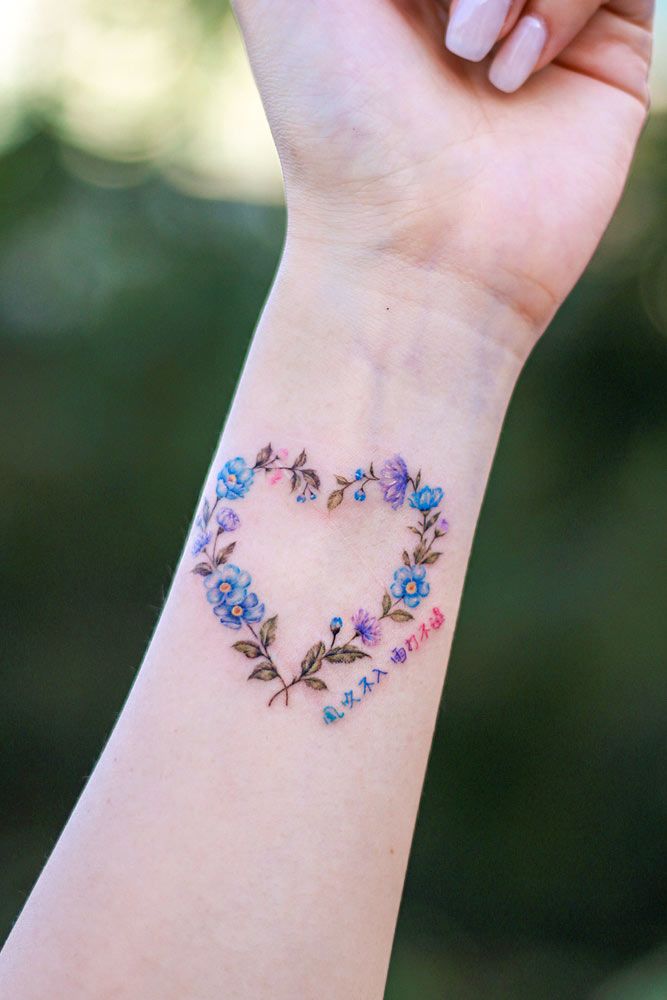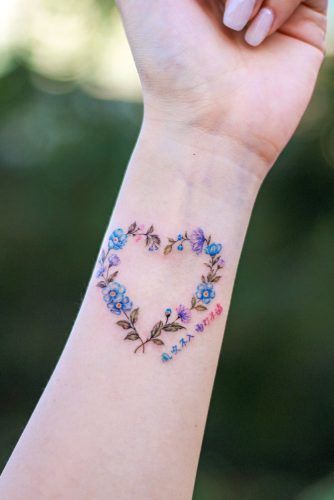 If flowers are your choice with a heart tattoo, it doesn`t necessarily mean it can`t be made of it. Look how creative it is.
Source: donghwa_tattoo via Instagram
Match Heart Tattoos With Flowers And Arrow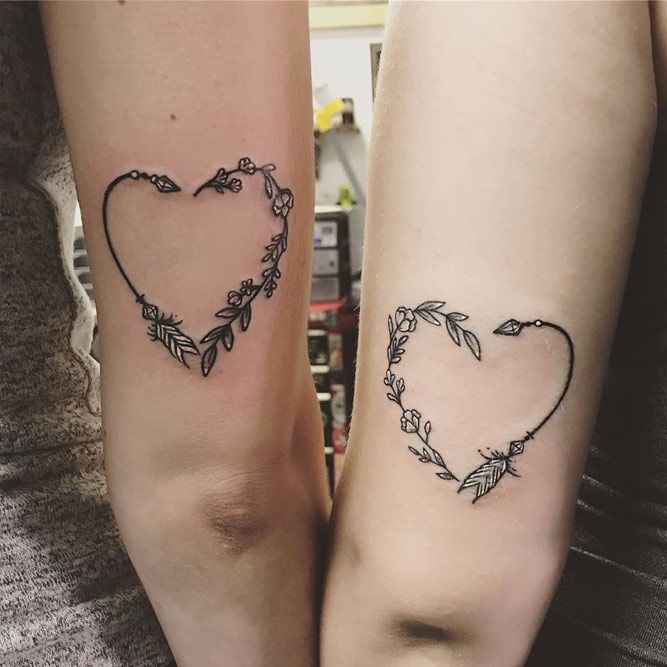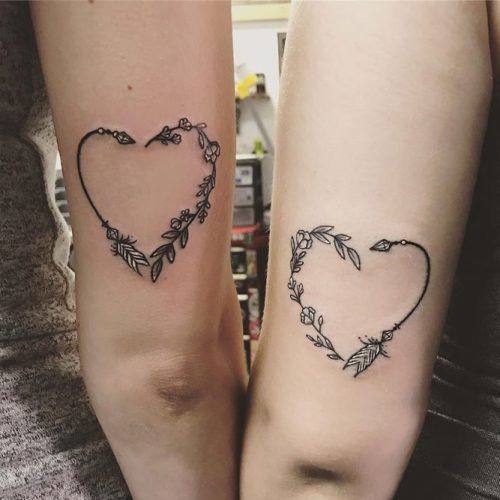 Matching heart tattoos are super romantic and beautiful looking. Why don`t you express your feelings towards each other with these tattoos?
Source: queenofclouds__ via Instagram
Matching Double Heart Tattoos For Best Friends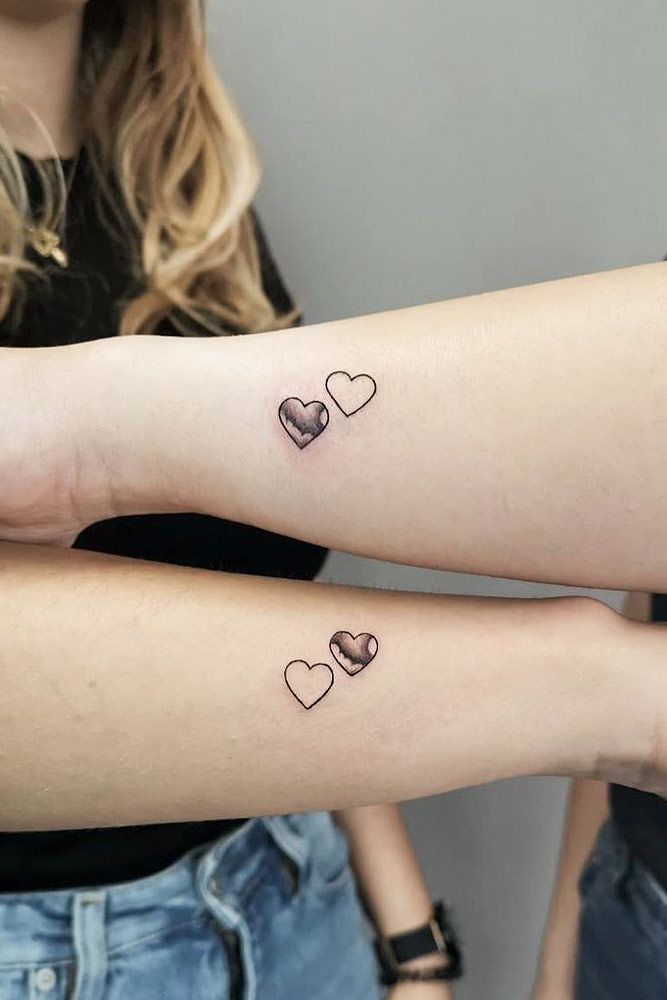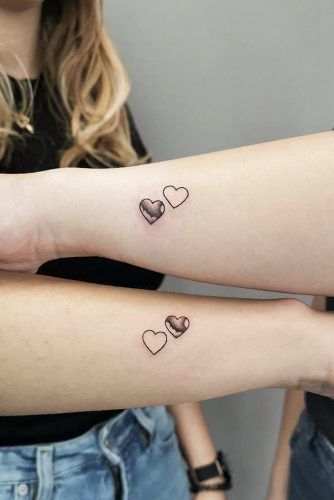 For those people who want a small tattoo instead of a big one, this tiny ones are perfect. Have you ever dreamt about having a tattoo with a friend? This one is a perfect choice.
Source: deepblack_tattoo via Instagram
Easy Geometric Heart Tattoos For Special People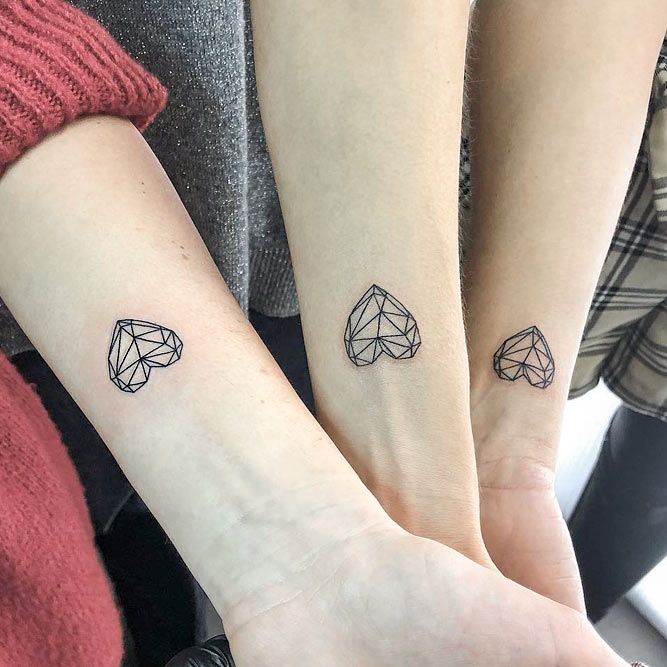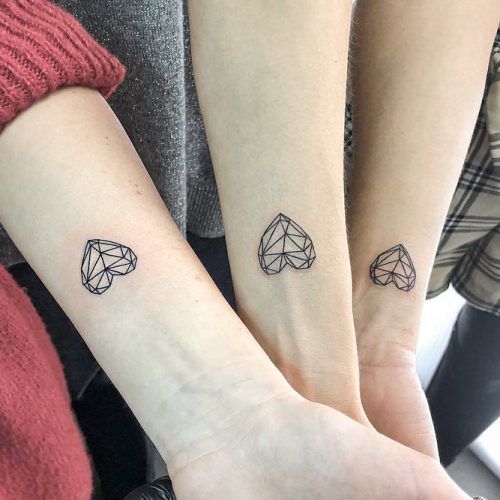 Geometric tattoos got so popular and we understand why. Look how creative they look even when applied to heart tattoos.
Source: deepblack_tattoo via Instagram
Heart tattoos are a great choice for those who want to show the world how kind, brave and full of feelings they are. It is a true classic so it will never go out of style. It is up to you what design to choose for it.
FAQ: Heart Tattoos
Can a guy get a heart tattoo?
The heart is usually seen as a universal symbol of love. This type of tattoo can be performed in different techniques and styles and can be made to look more feminine or masculine. Tattoo artist can add symbols that are viewed as more masculine ones such as: fire, sword, chains, inscriptions.
What does 3 Hearts tattoo mean?
Tattoo that depicts three hearts can either mean three major romantic relationships that a person experienced, love for three children that a person has or a strong bond with their friends. Another meaning is forgiving yourself for reckless decisions in the past, self-acceptance and finding peace with yourself in the present, readiness to stay positive in the future.