Red Nail Designs for Both Classy and Sassy Look
Red nail designs are the most popular throughout the globe. And the reason is pretty simple: red attracts the opposite sex. Somehow men can't simply resist ladies with red nails. The other reason is that women whose nails are red feel more confident. Great is the power of red.
Stunning Red Nails Ideas
Source: lj4love via Instagram, via Instagram, tonya_nails via Instagram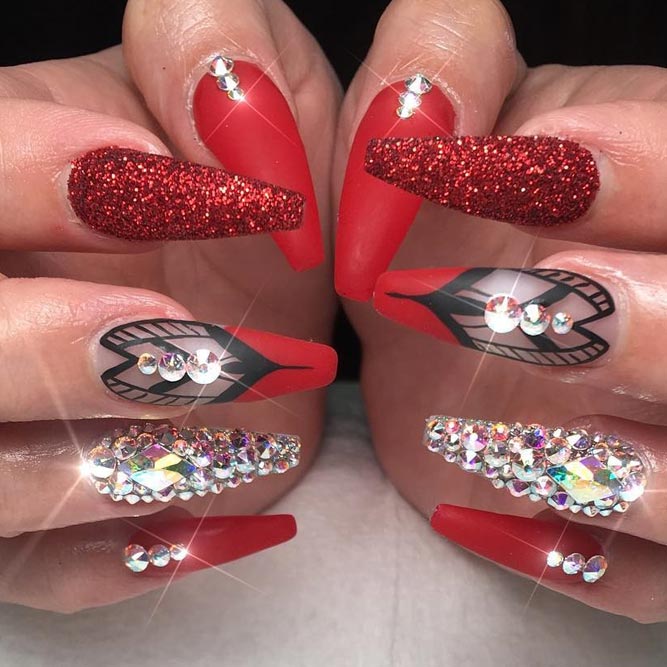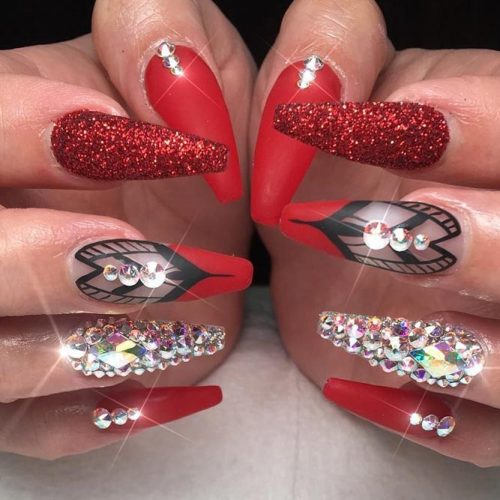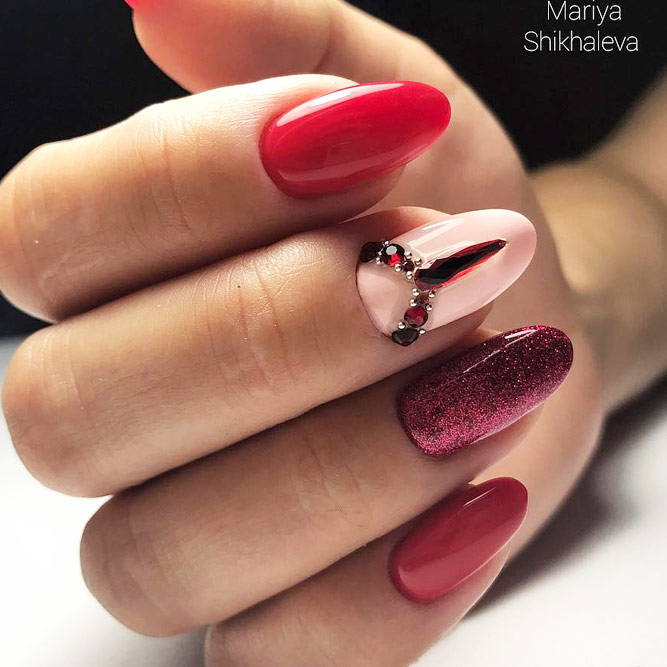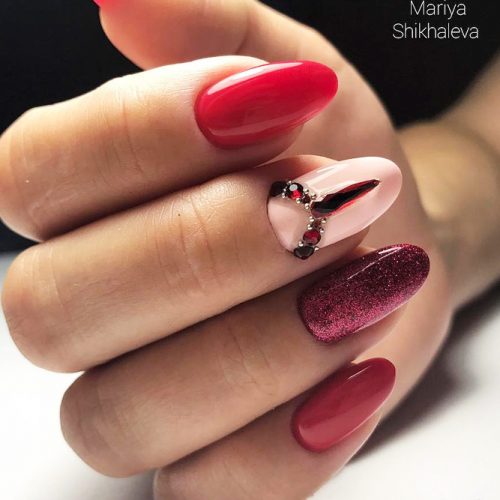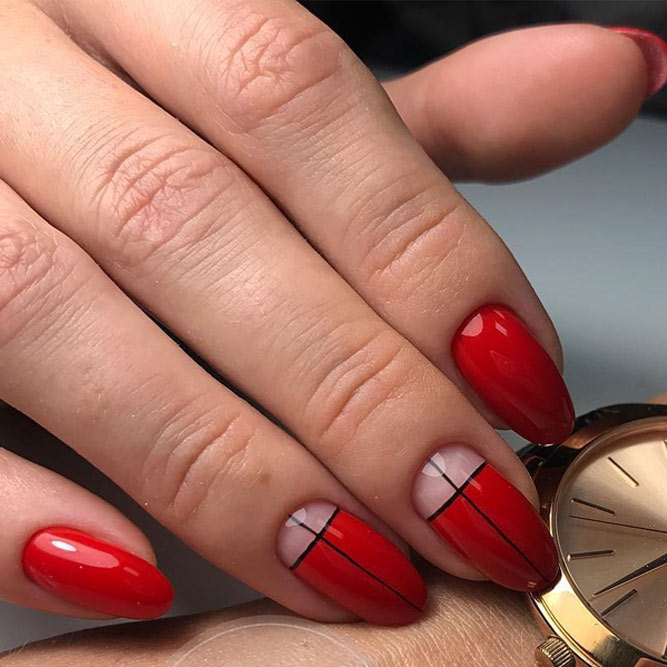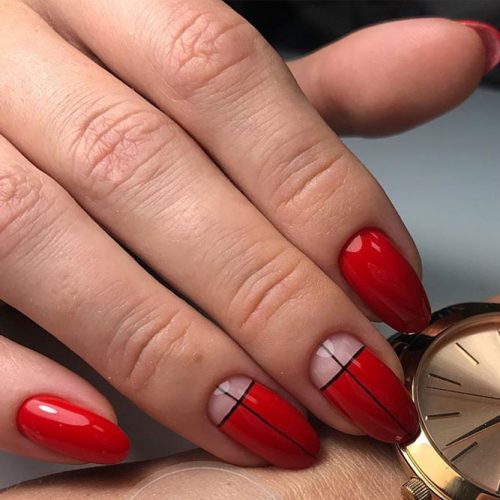 Source: nails_irinamarten via Instagram, oksanapanina_nails via Instagram, nogtivminske via Instagram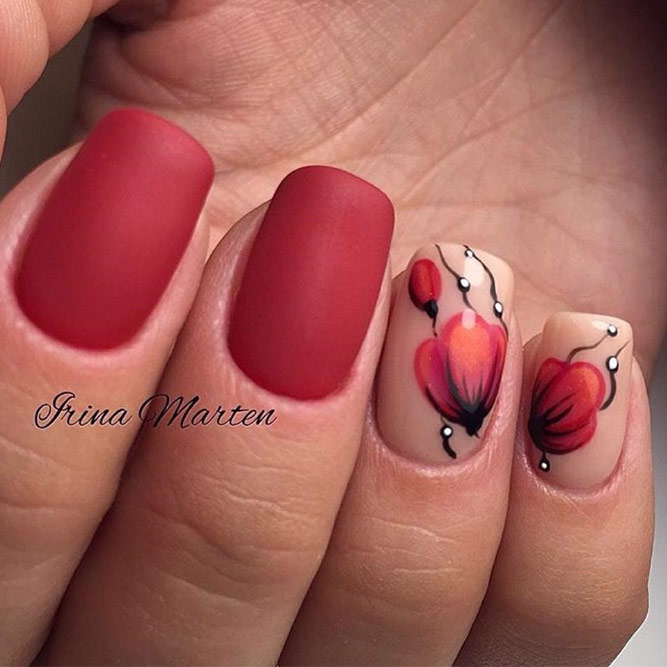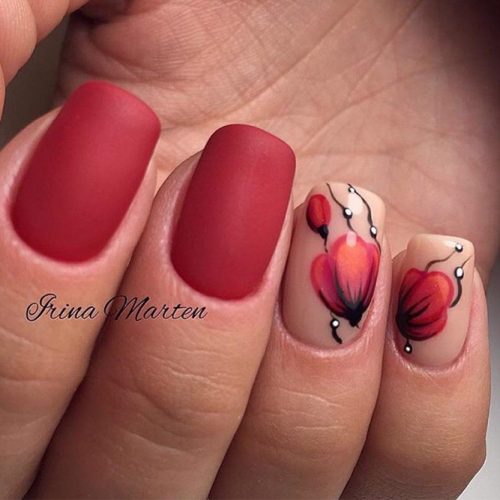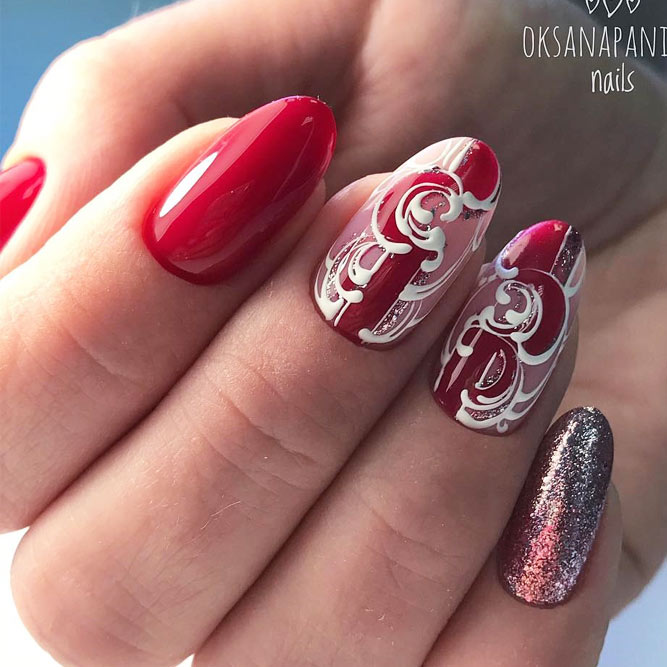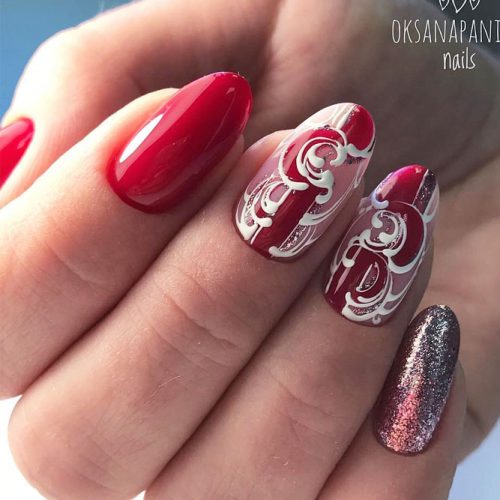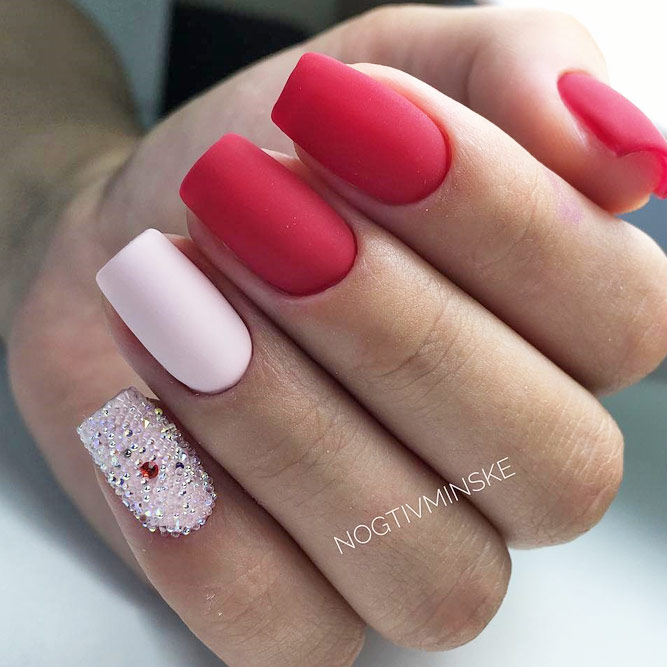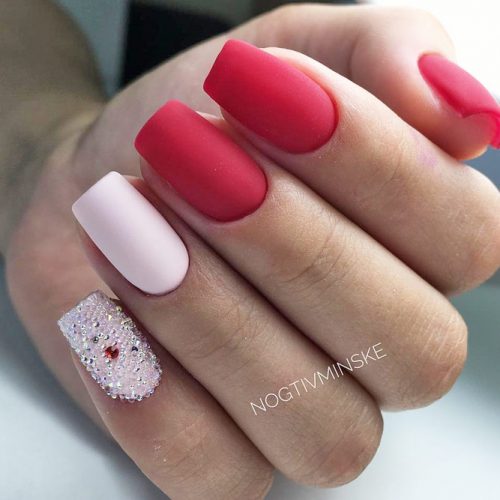 Sometimes red nails may seem boring. But that would be a wrong suggestion since you can still experiment with red as with any other color, creating intricate patterns and designs.
Cool Nail Designs in Red Color
Source: kangannynails via Instagram, kangannynails via Instagram, ksnail_nails via Instagram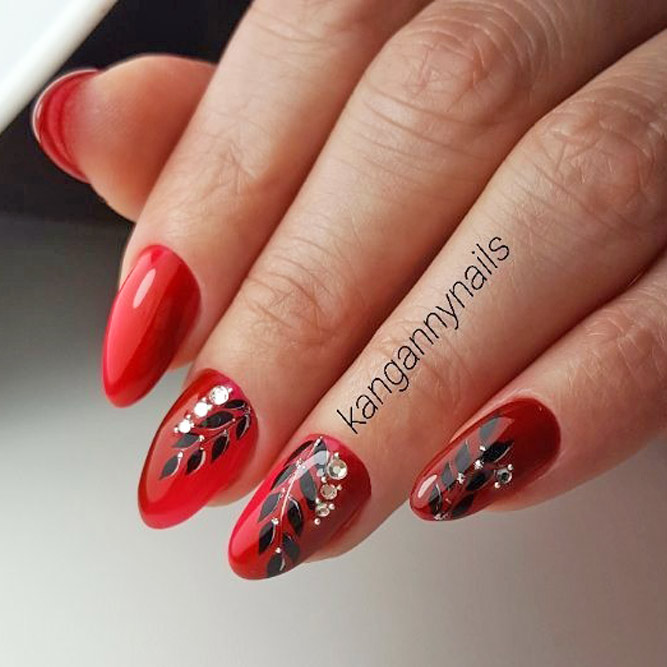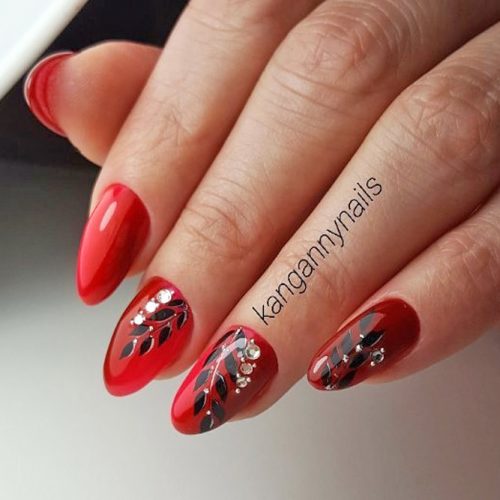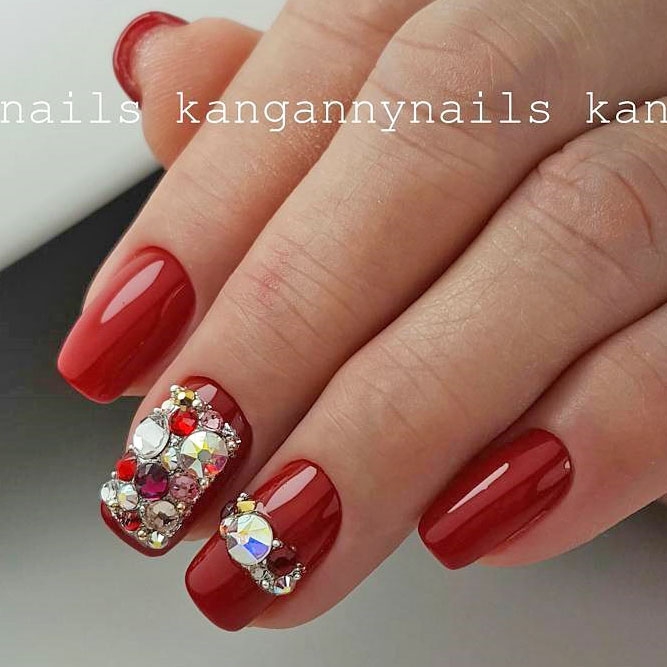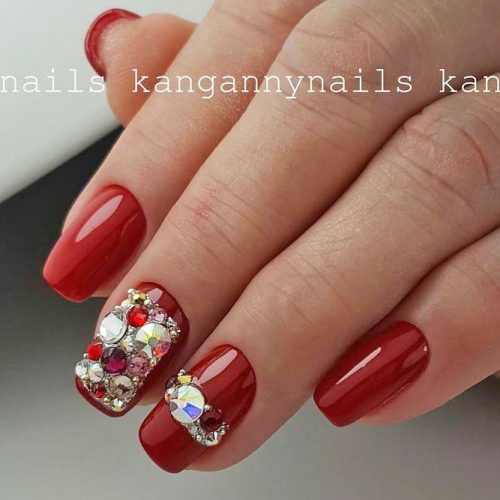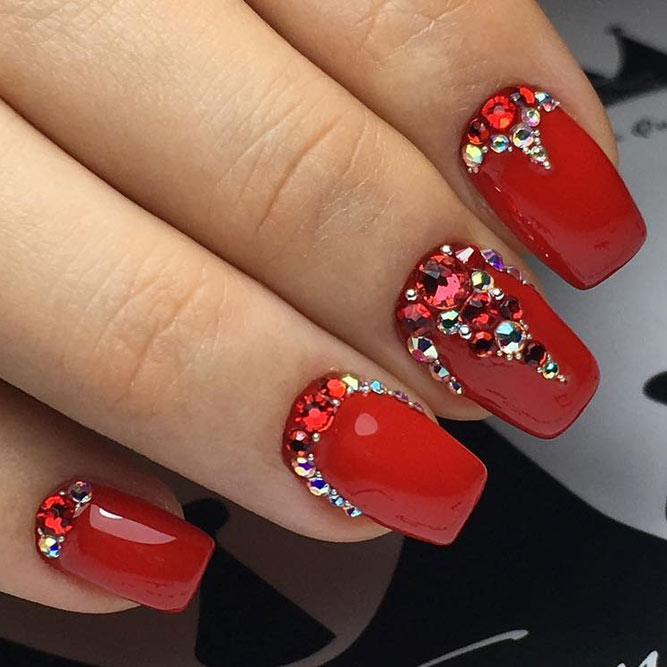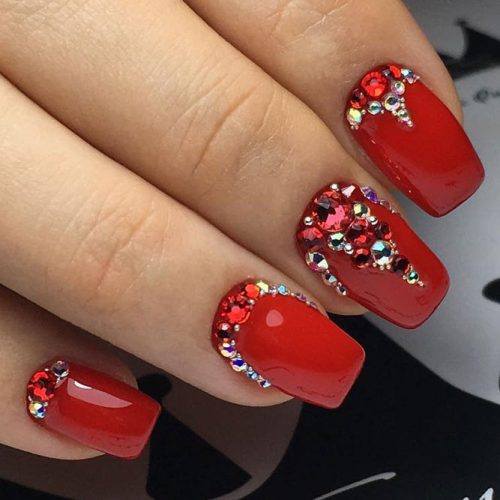 Source: denisova_studio via Instagram, zarina_nailmaster via Instagram, marina_serova_ via Instagram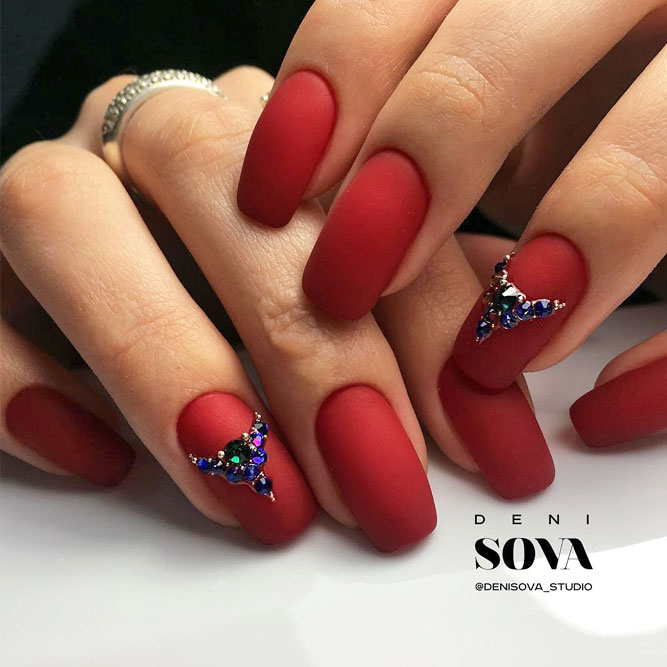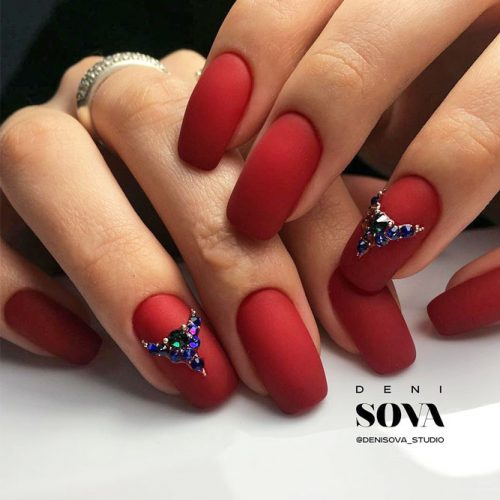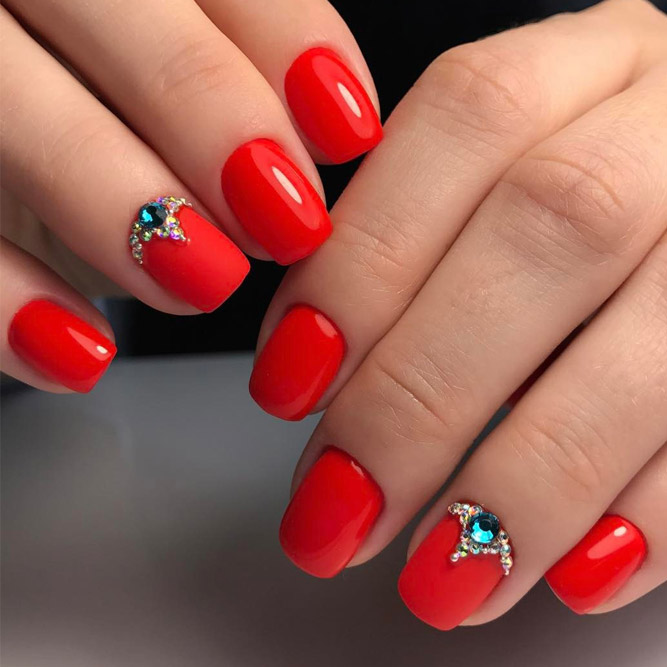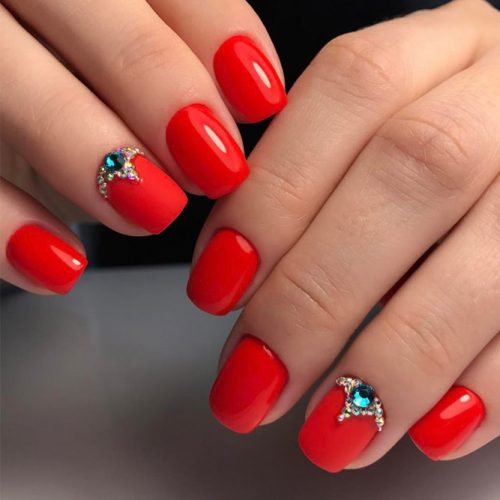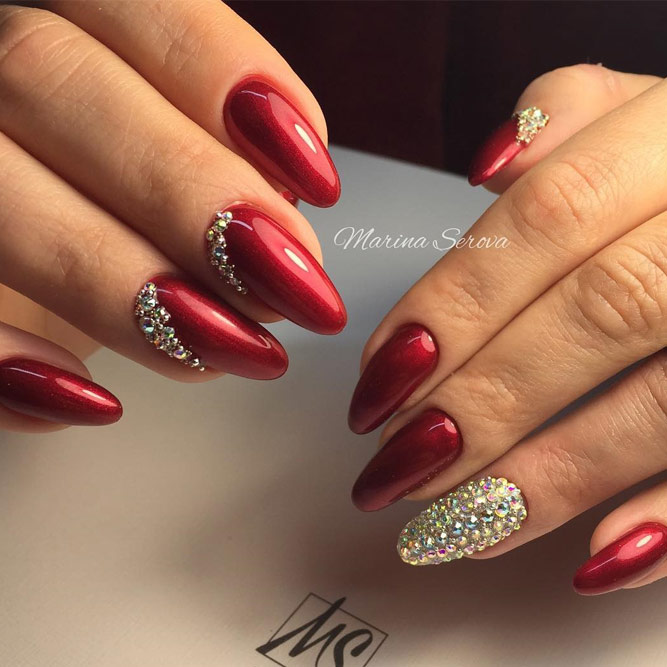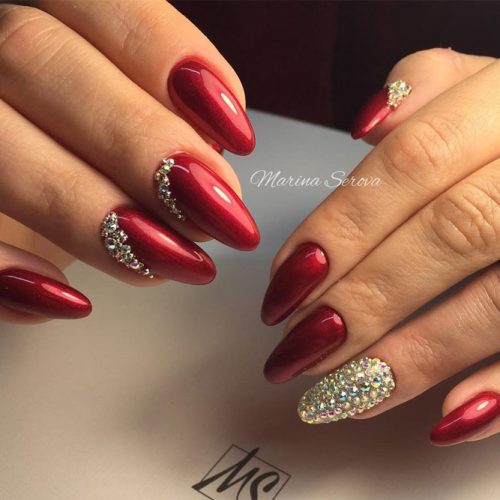 Cool nail designs do not necessarily have to be too complex. For example, the mixture of matte and glossy top coats can make even the simple one-shaded polka dot design look awesome.
The Hottest Red Nail Designs
Source: ksnail_nails via Instagram, nails_spb_sb via Instagram, masterova_elina via Instagram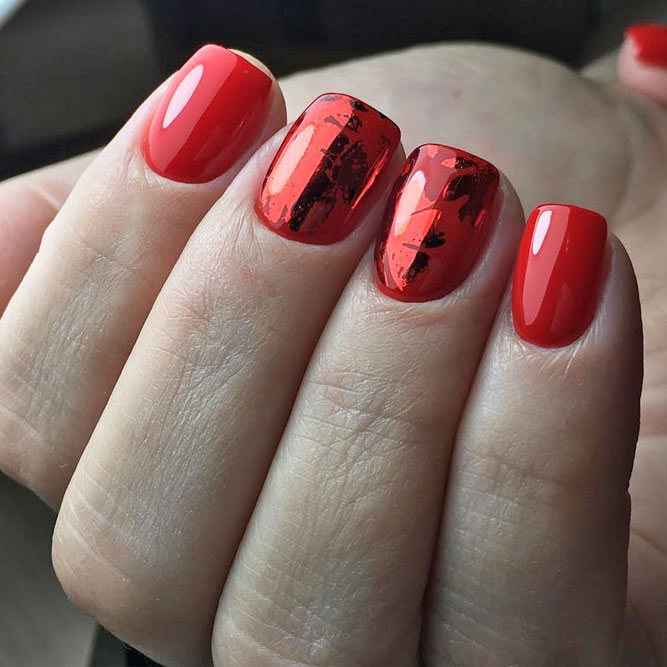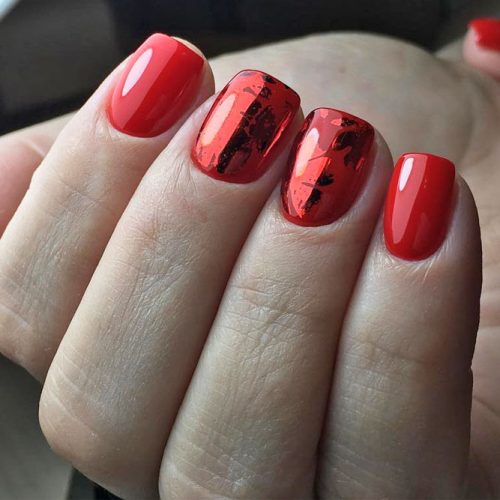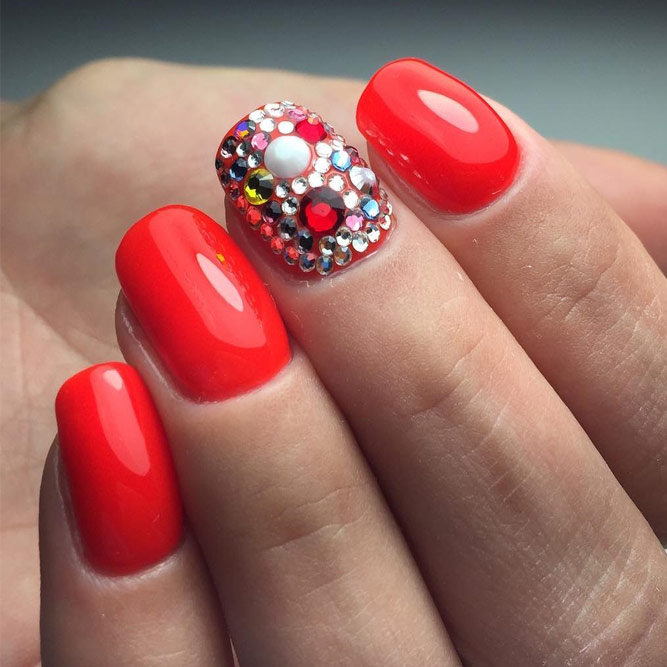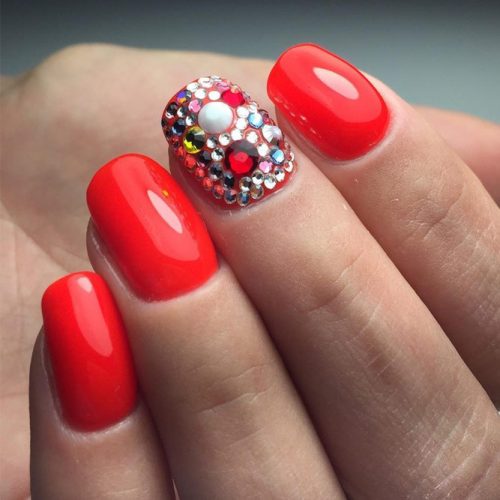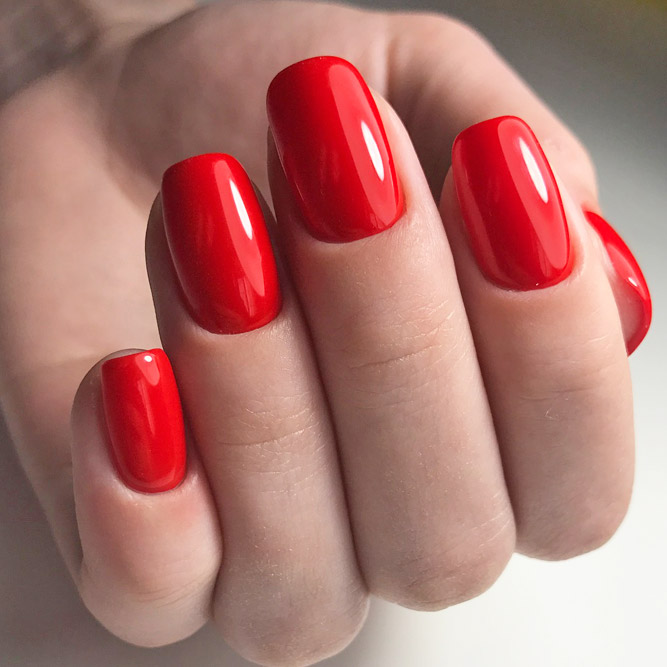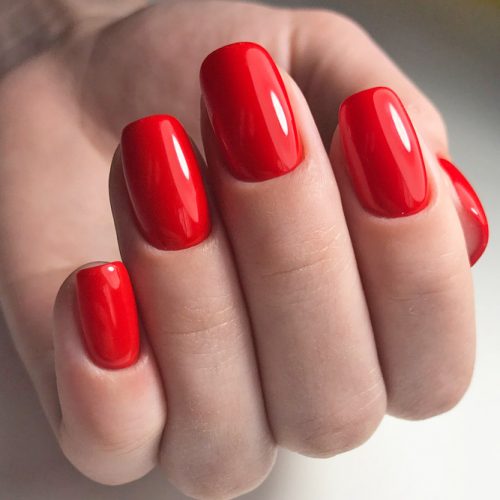 Source: svetlana_stanovaya via Instagram, mari_nails_nsk via Instagram, anastasi_glu via Instagram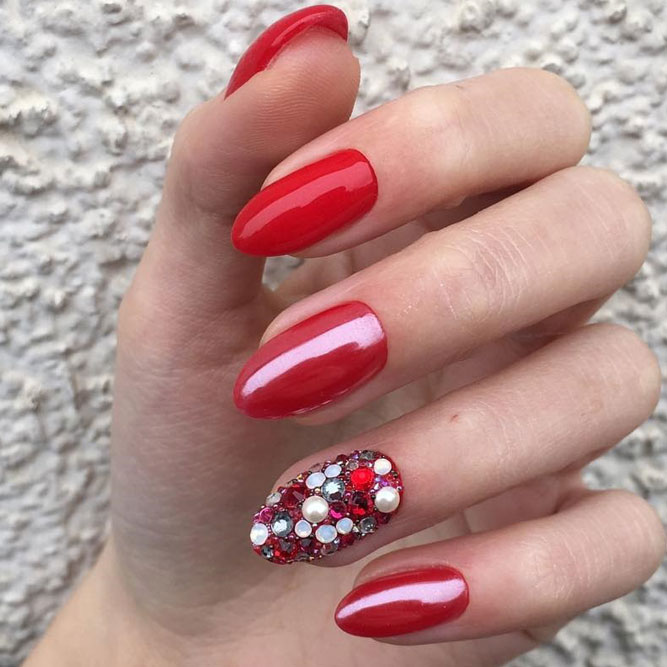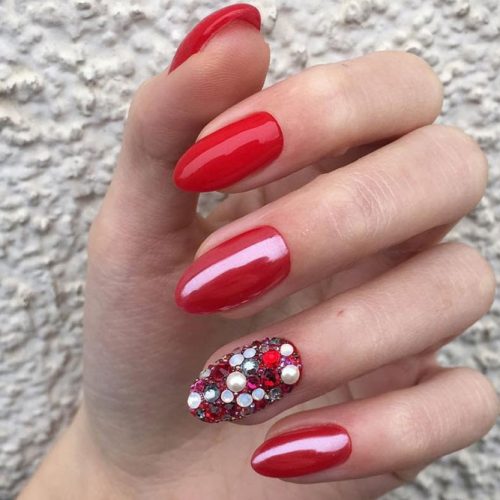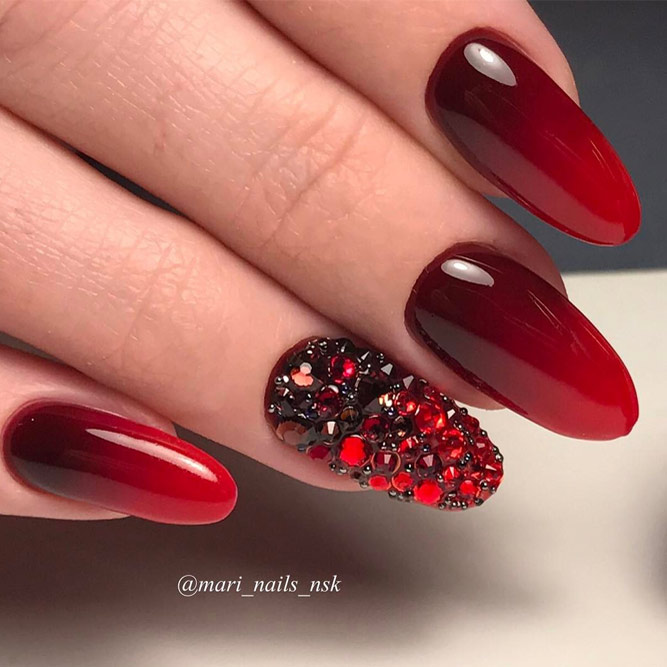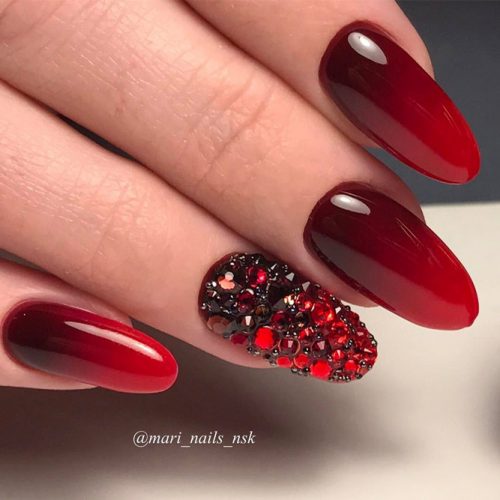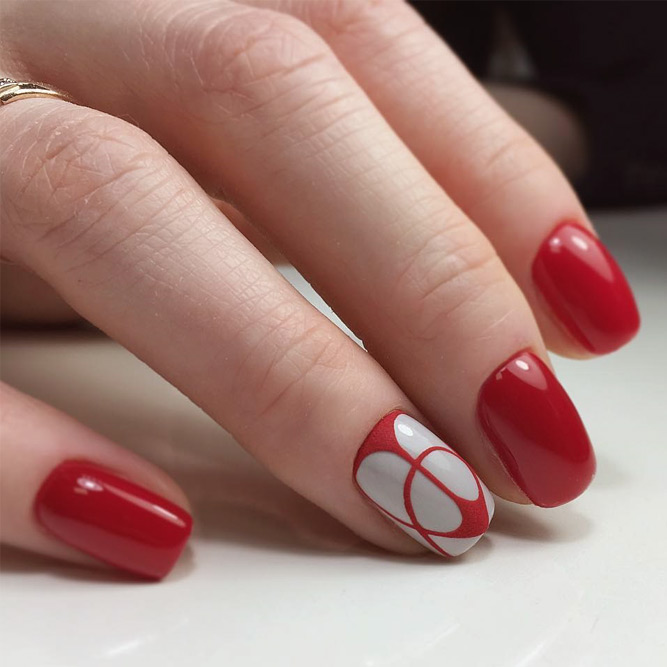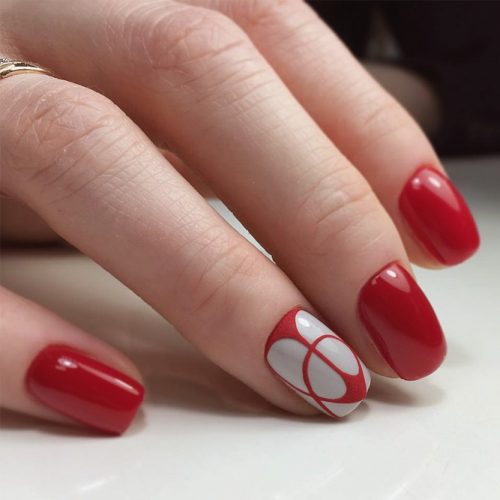 Combining styles is always fun and extraordinary. Let's say the combination of a nude base with a red French tip? Not only it sounds good but also it looks amazing! Check it out!
Perfect Red Nail Art Ideas
Source: podsolnuh.nails via Instagram, nail_krasa via Instagram, manikurka via Instagram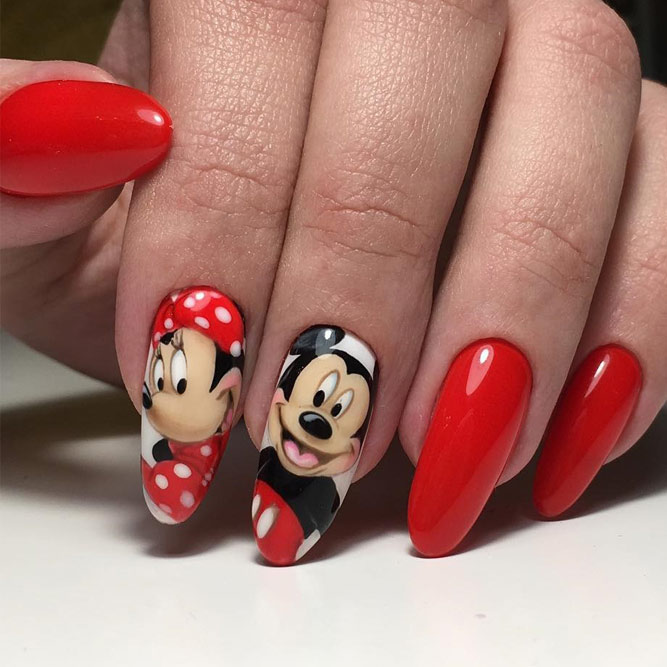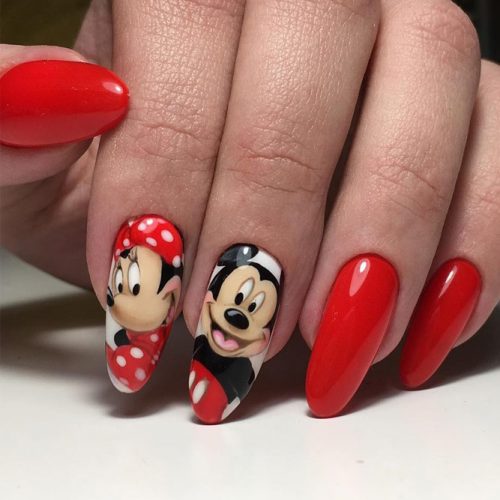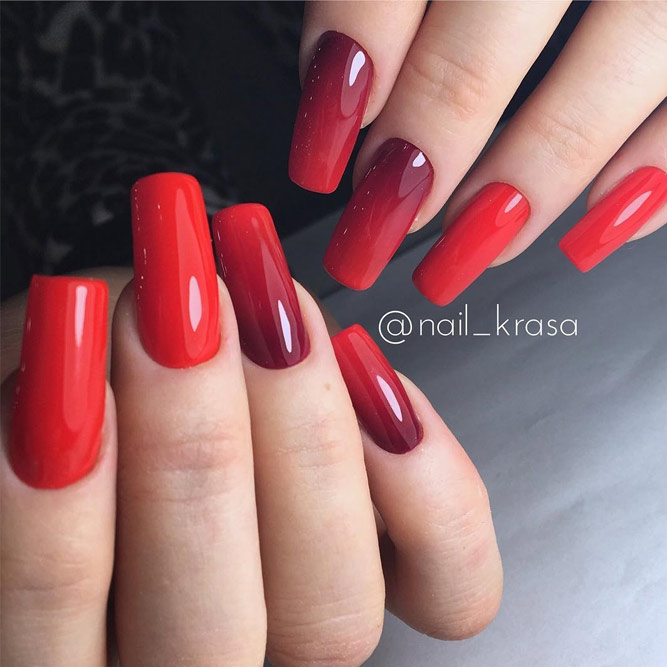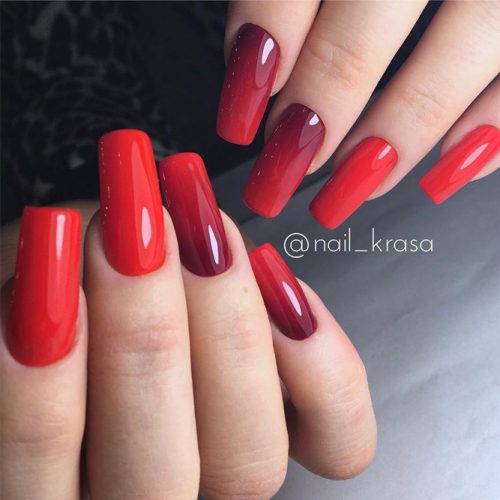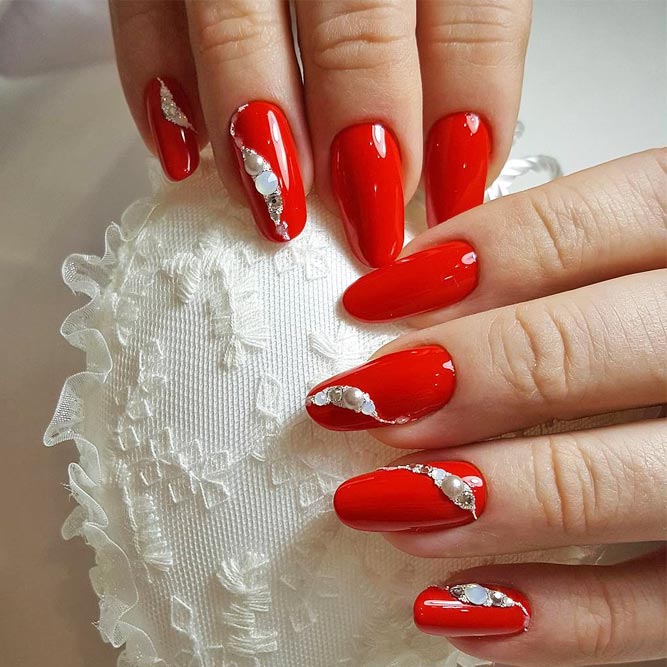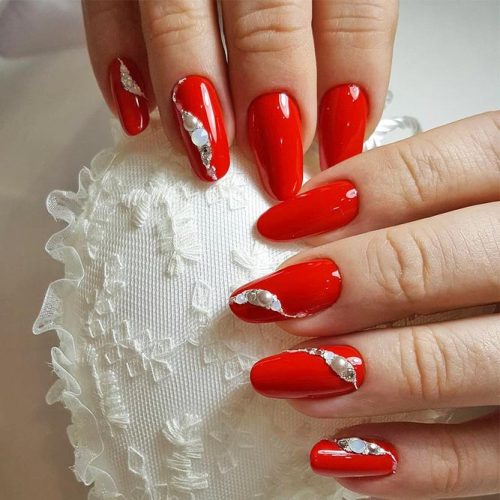 Source: lyasha_nevskaya via Instagram, nails_spb_sb via Instagram, nataly_nail_art_ via Instagram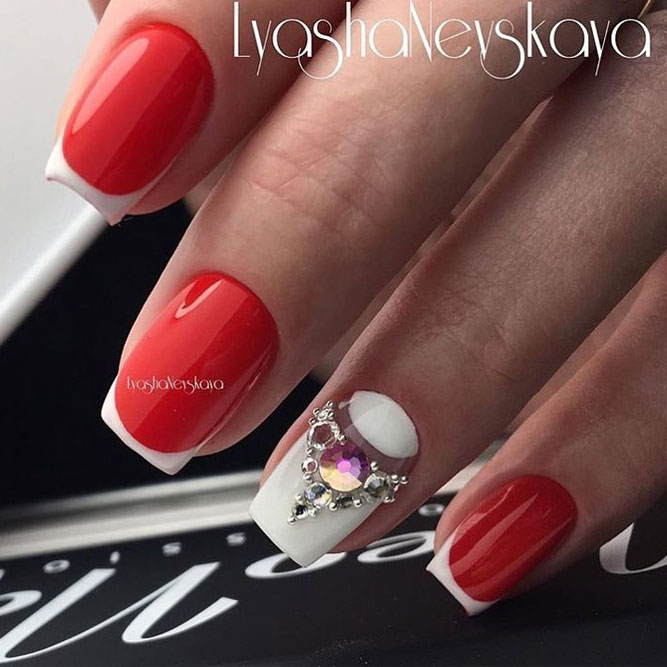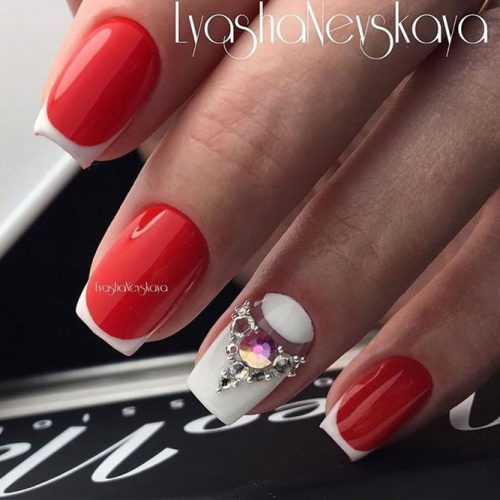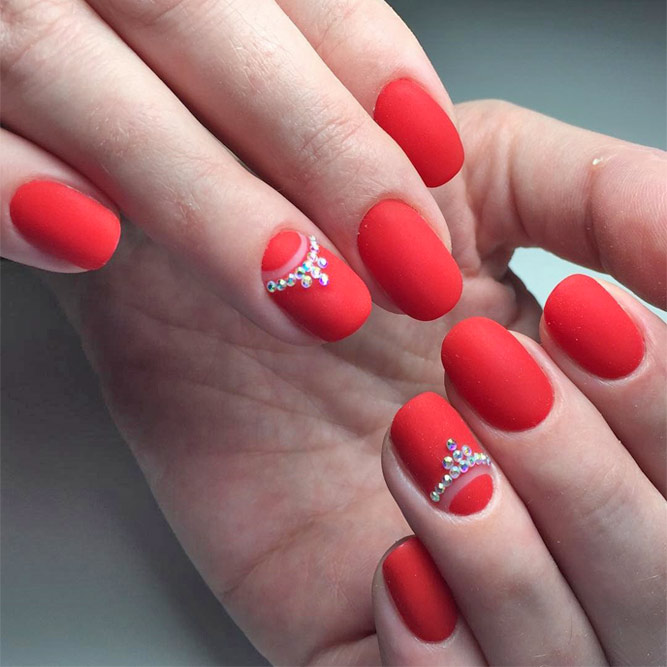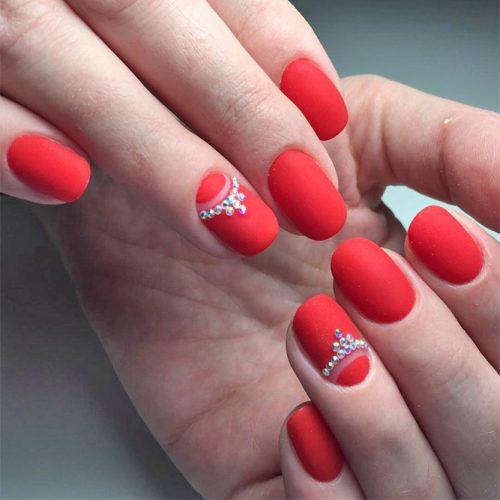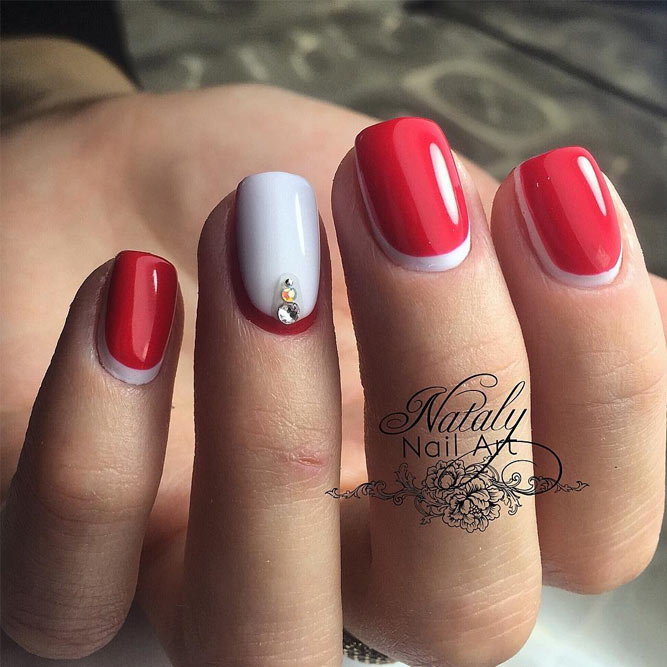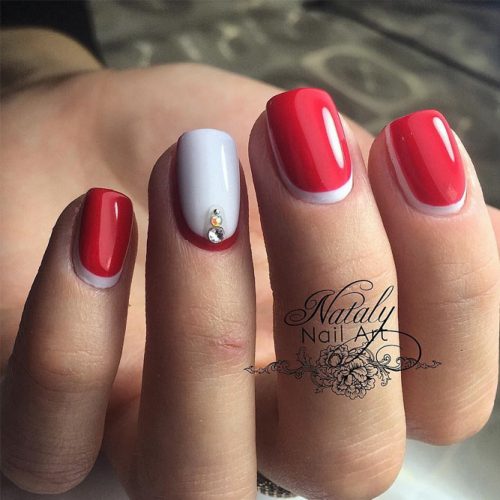 If you are a kind of a red-loving minimalist but want to change something for a bit, then we have a suggestion for you. A diagonal line in a contrasting color sounds intriguing, doesn't it?
Pretty Nail Designs in Red Color
Source: anna_malinko via Instagram, deville_nail via Instagram, kristina_nozdrina_art via Instagram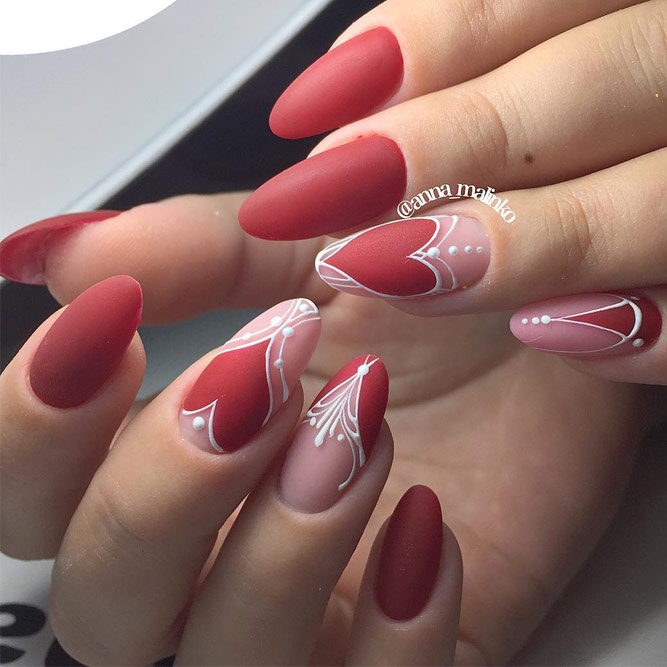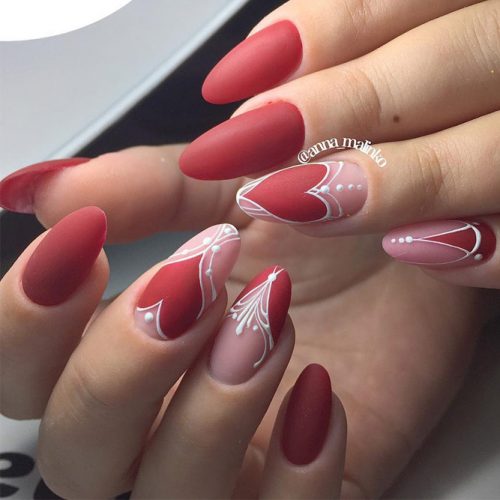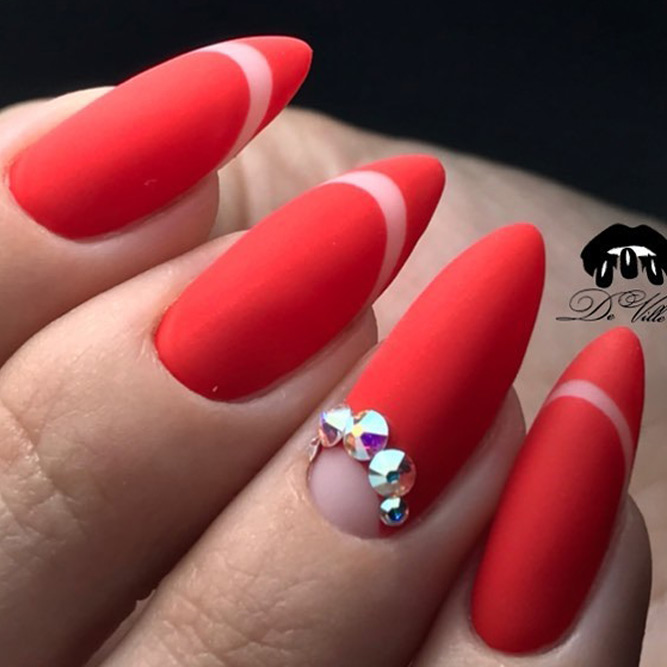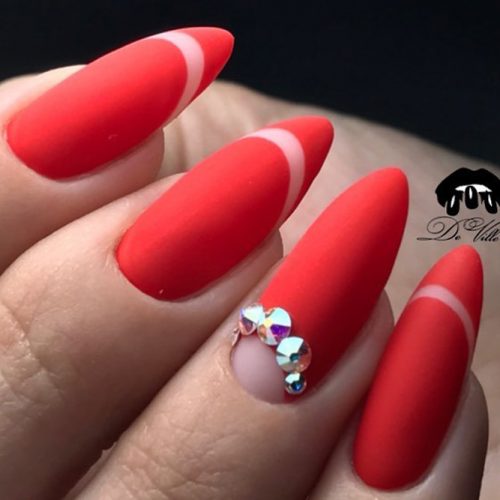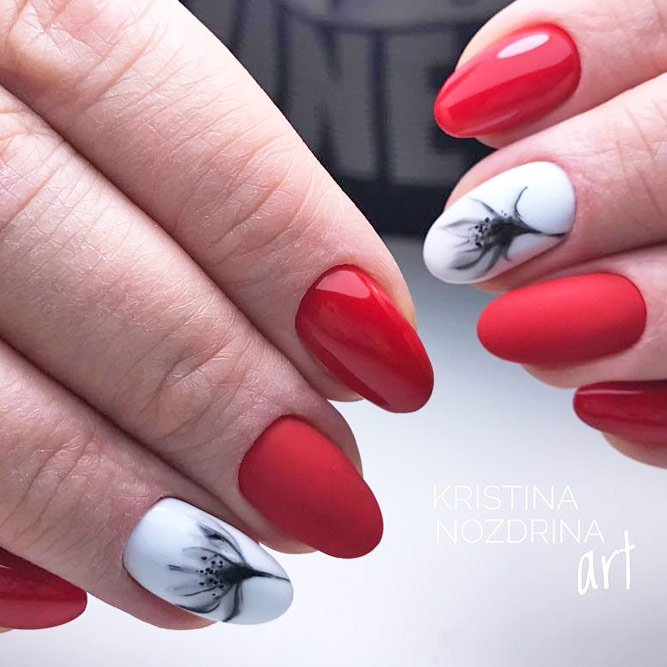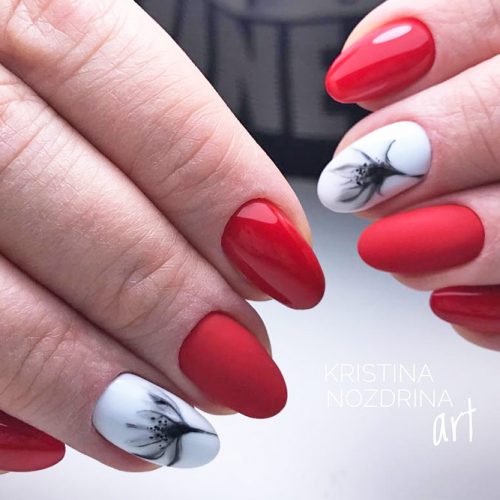 Source: bagheeranails via Instagram, aksiutsina_nails via Instagram, katy.yakovleva.nails via Instagram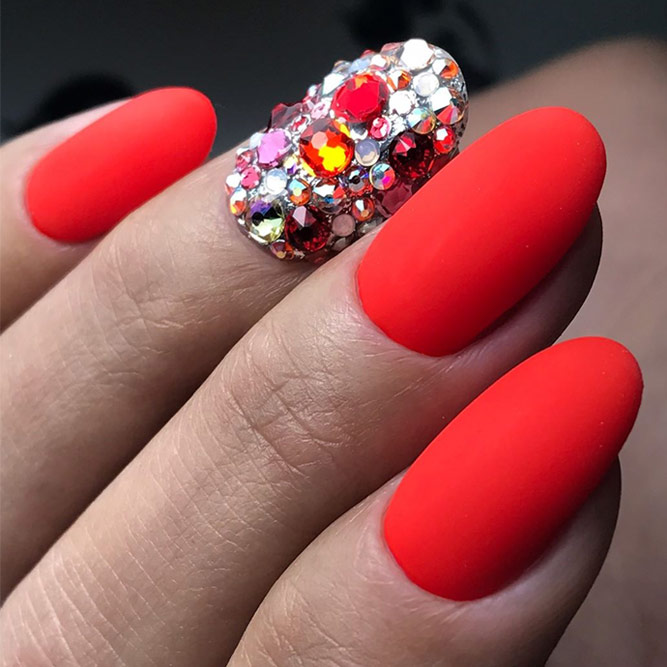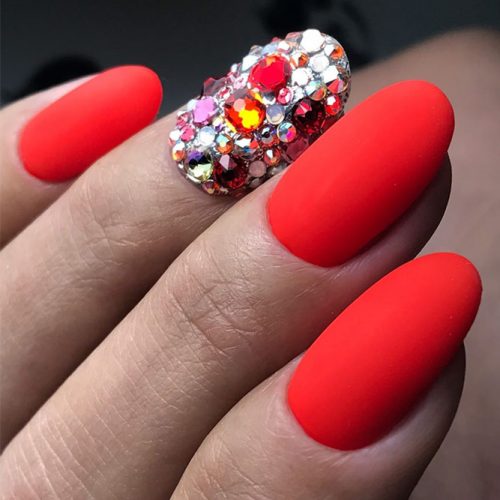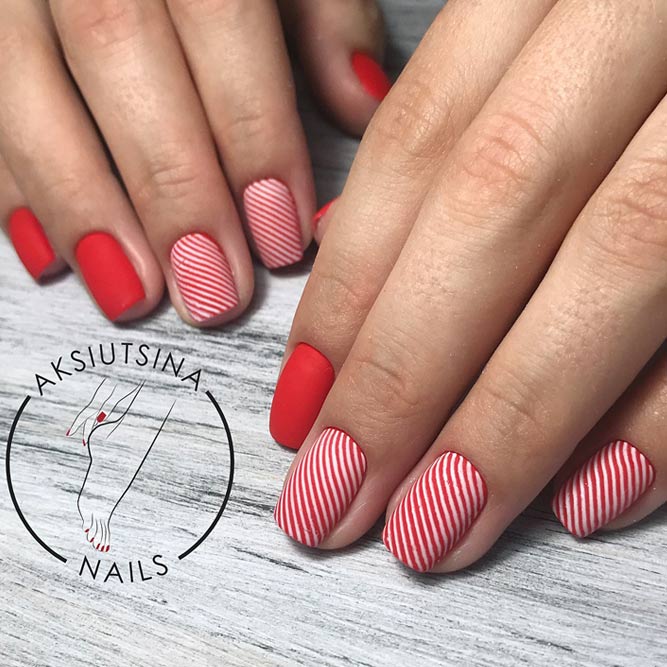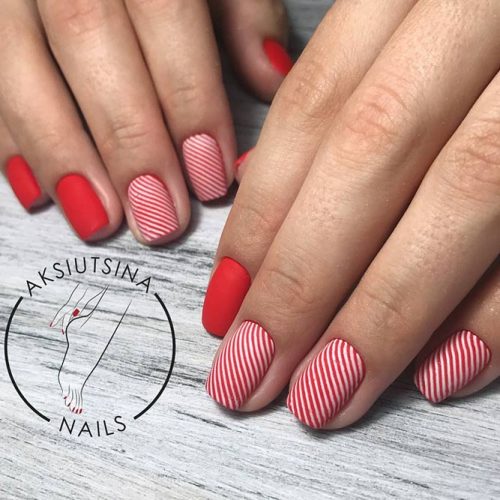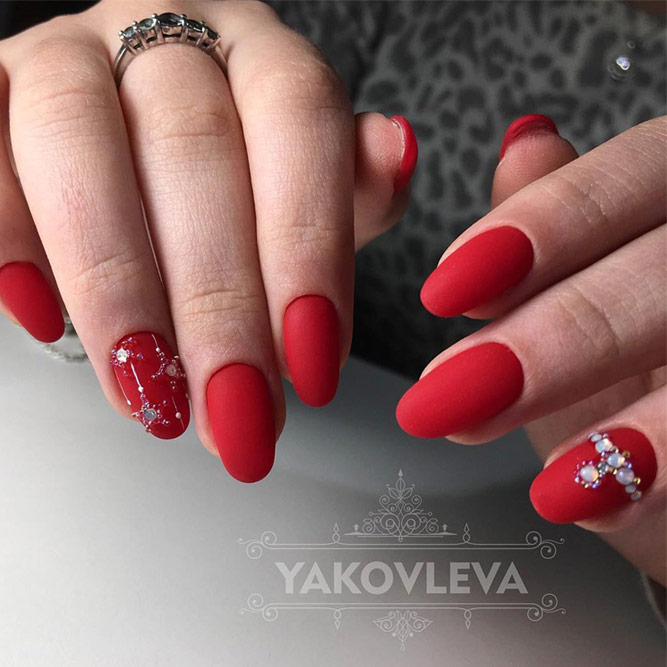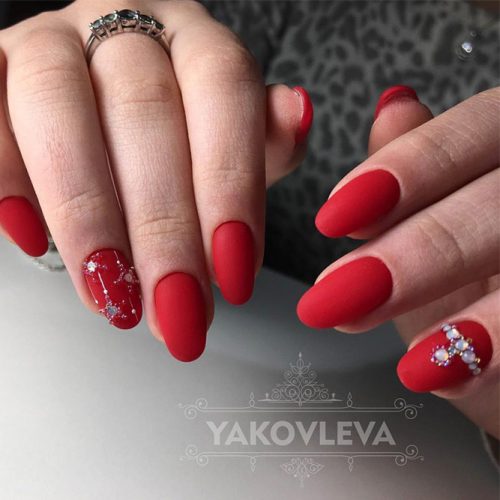 Add some accents to those gorgeous shades of red. Rhinestones, floral and striped patterns are always in.
FAQ: Chic Red Nail Designs
Do red nails really look good?
Red color looks great on the nails. It's a timeless color that's been fashionable for decades, but it does require a lot of confidence to pull off because it'll bring attention to your hands. Knowing this, make sure your nails are well-kept, since damaged polish or unruly talons will stand out even more when painted in this striking hue.
Are red nails tacky?
Res nails are not trashy. They are very elegant, sexy and eye-catching. However, it is also true that prostitutes often have long red nails. They know that men like bold red nails and use this trick to do it to draw their attention.
Do guys like girls with red nails?
Men are generally happy to have their wives with red or pink nails. However, some husbands are not be very happy about their wifes painting their nails blue or green.