Depict A Pokemon Ball On Your Nails For More Fun
Pokemon ball nail designs can be really interesting for babes who adore showing off their nerdy passions. And we would only applaud and say that it is super sexy to do so.
And to give you much inspiration, we have prepared a special Pokemon gallery with fun nail art ideas devoted to the cartoon we all love so much. You can either copy these ideas or ask your manicurist for help. Anyway, know that your passion is shared!
We bet you cannot wait to see what we are talking about! So, we won't make you bored with our blah blah anymore.
Awesome Bright Nails with a Pokemon Ball
Source: thesammersaurus via Instagram, 1taniajazmin via Instagram, makeupartistrybyliz via Instagram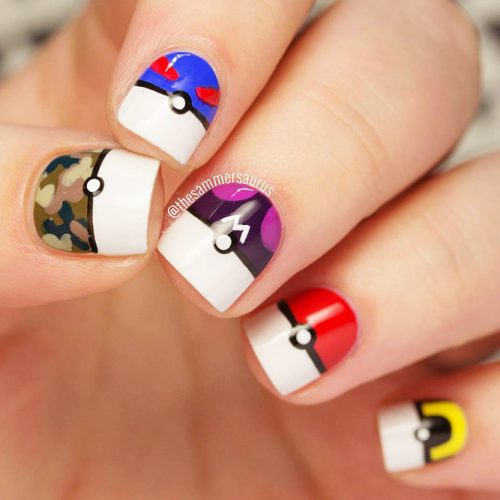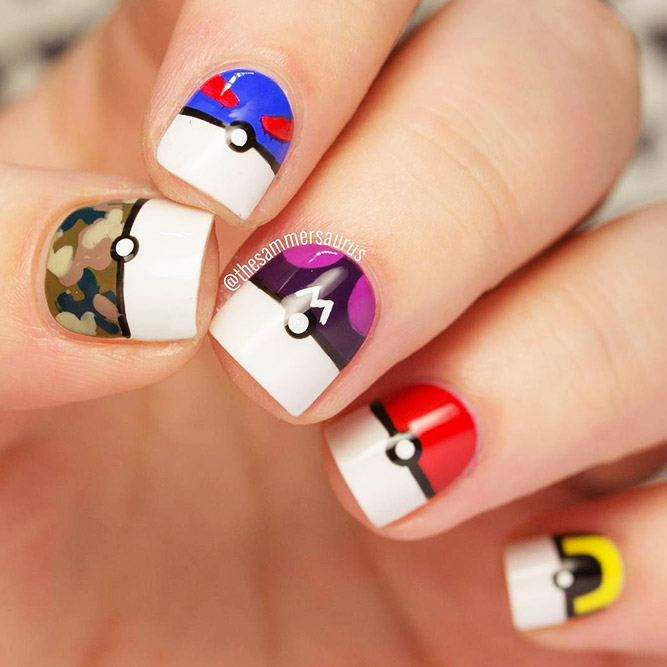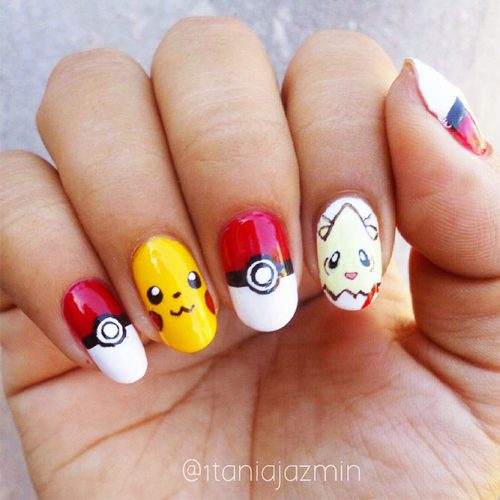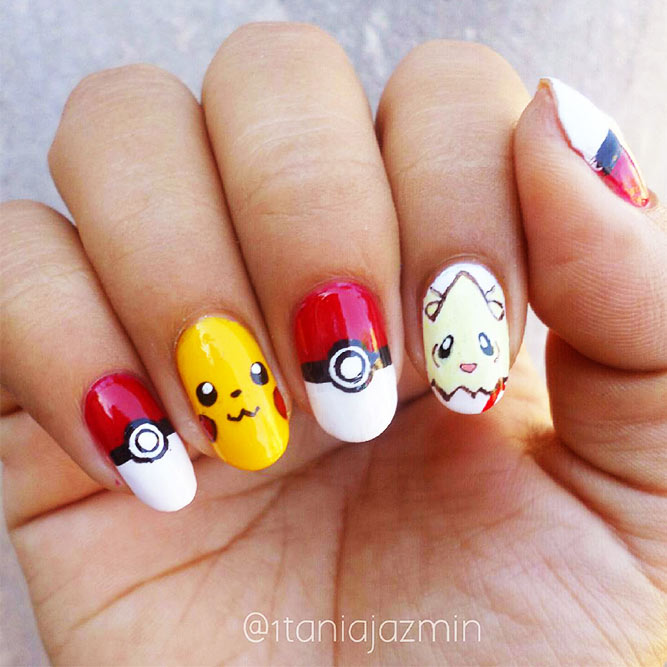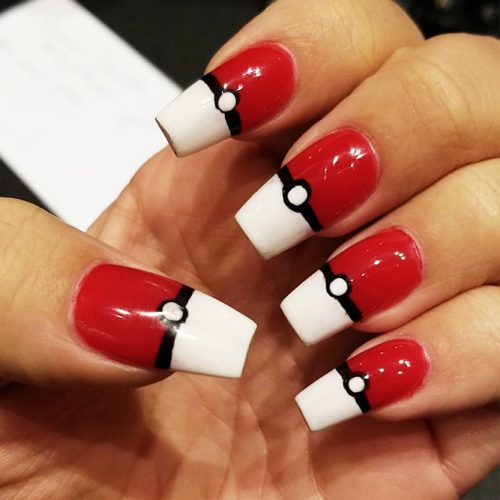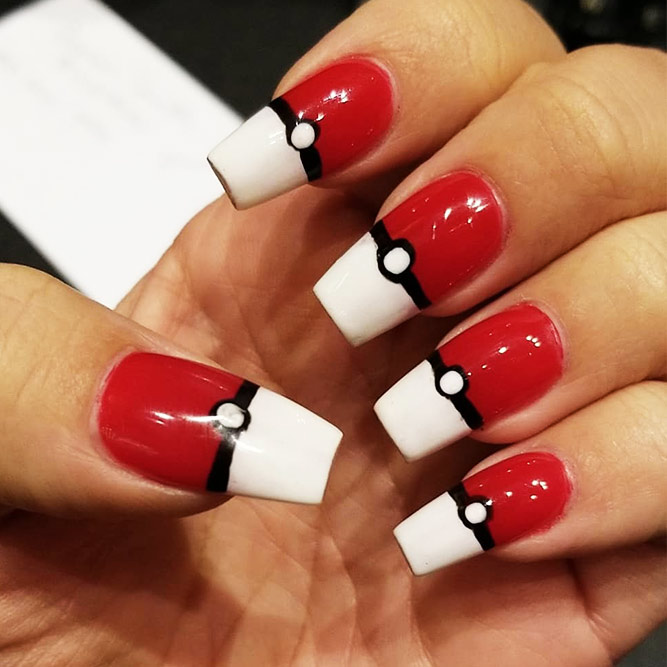 Source: kitoffkilter via Instagram, gwynes_1988 via Instagram, lovelili95 via Instagram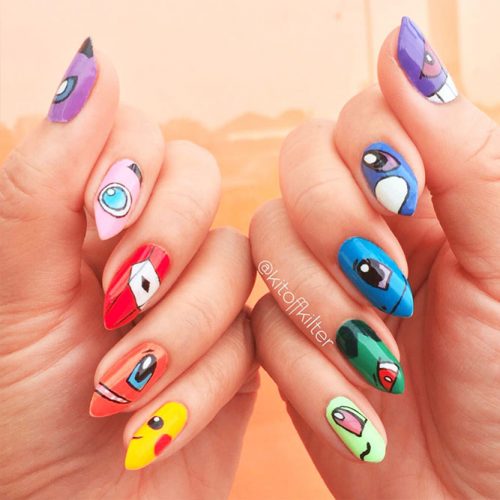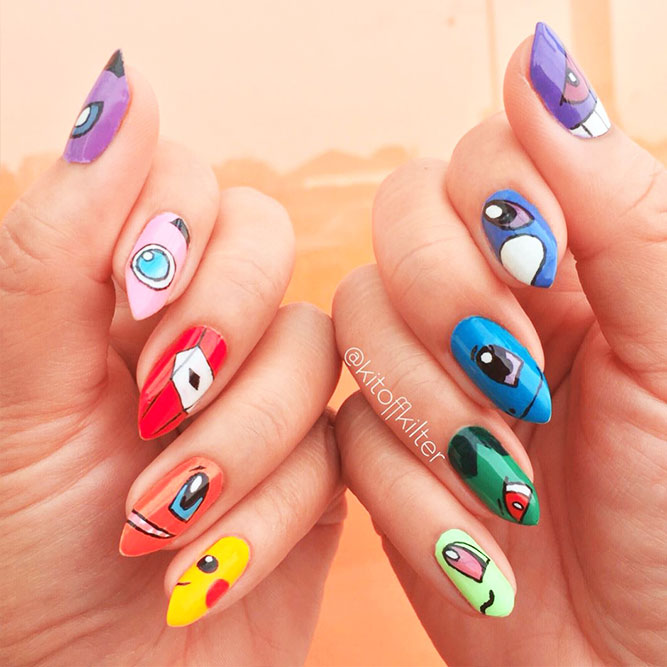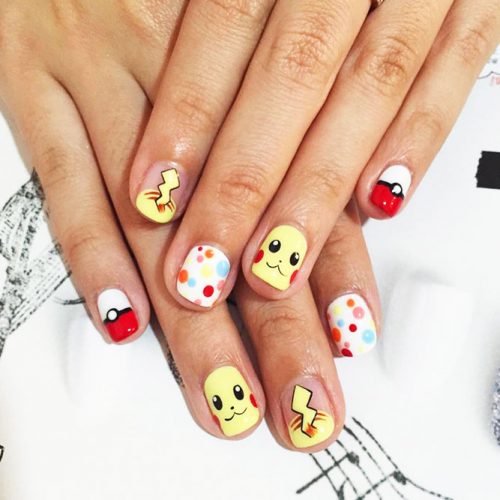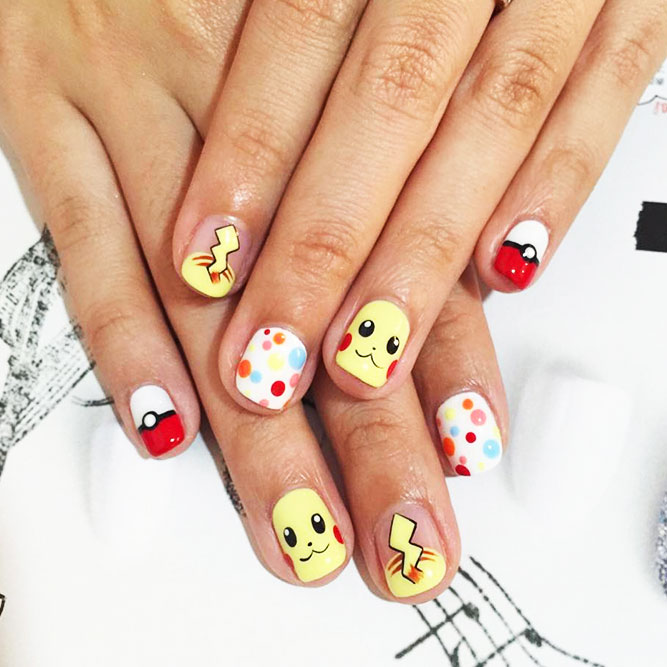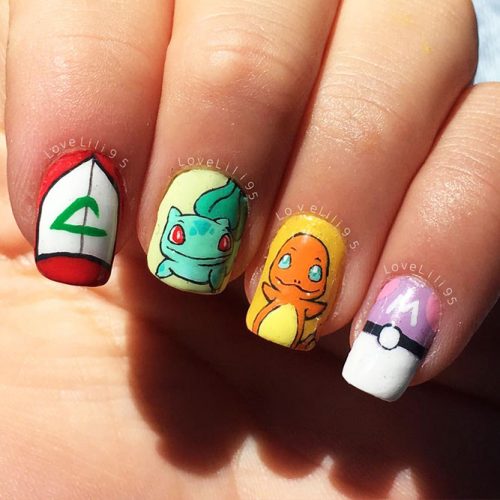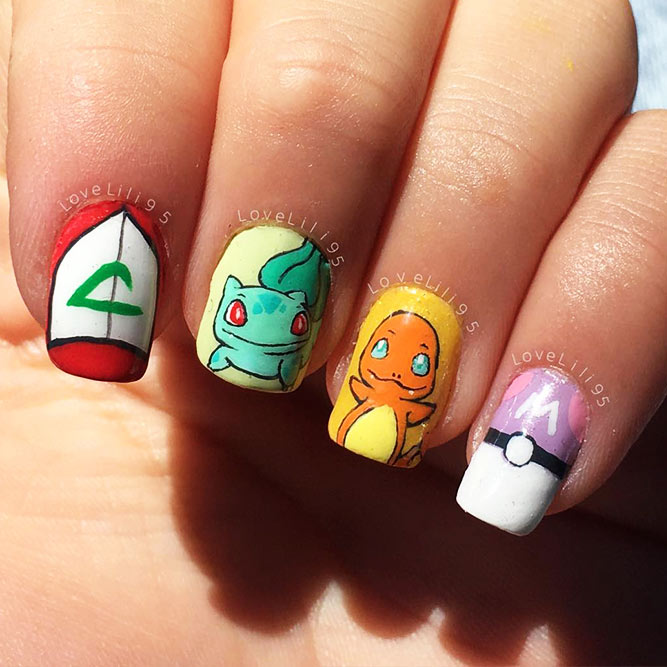 We really cannot take our eyes off these incredible nail art ideas inspired by the Pokemon cartoon. They are cute, bright, and really fresh if to consider the existing pool of popular nail designs. Try them, and your manicure will be outstanding wherever you go. And all your friends will envy you for sure!
Traditionally, a Pokemon ball is divided into two halves, with a black stripe and a tiny circle between them. One half is white, and another half is colorful. As for the colorful half, you can pick any color you wish or even combine several colors, for example, add shadows for a more realistic effect. You can also spice up such a manicure by depicting your favorite Pokemon characters on the acrylic nails.
Nails for Pokemon Cartoon Lovers
Source: lovelili95 via Instagram, themermaidpolish via Instagram, thehumblebear via Instagram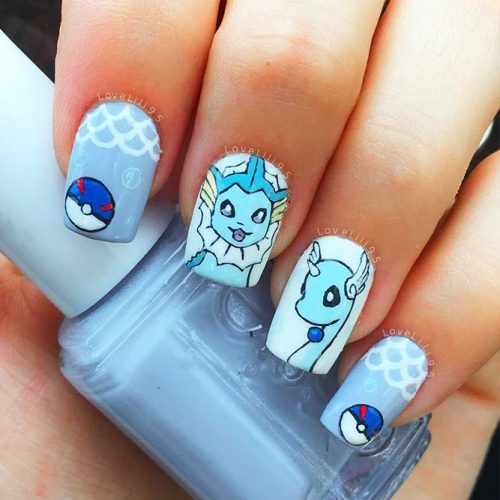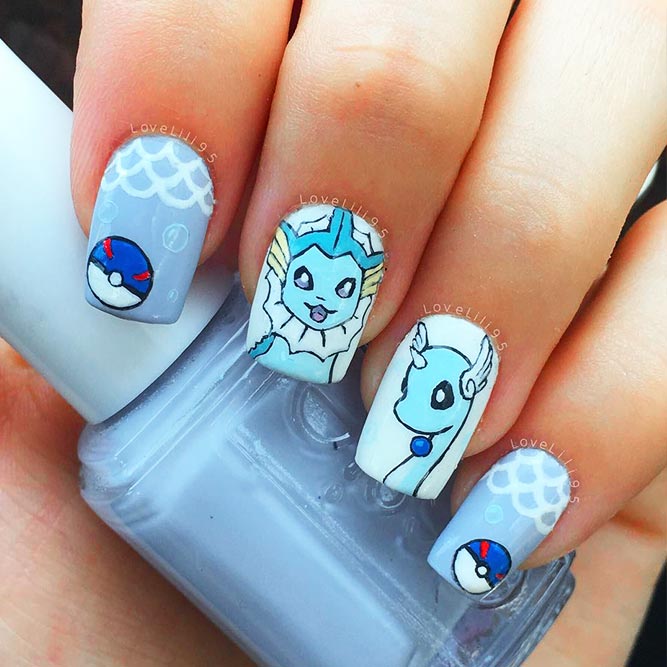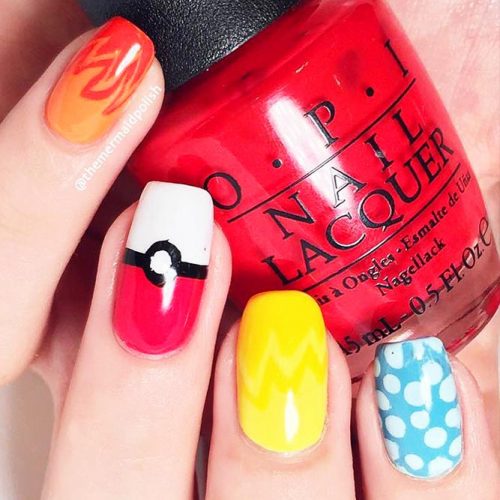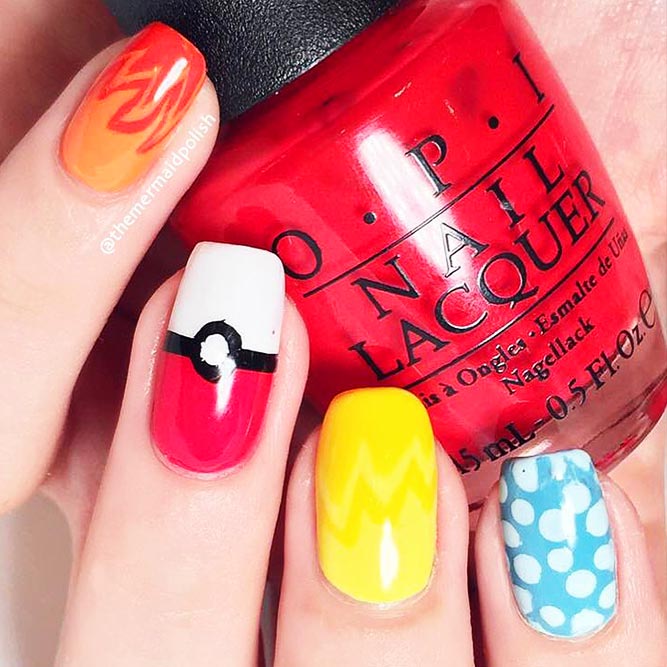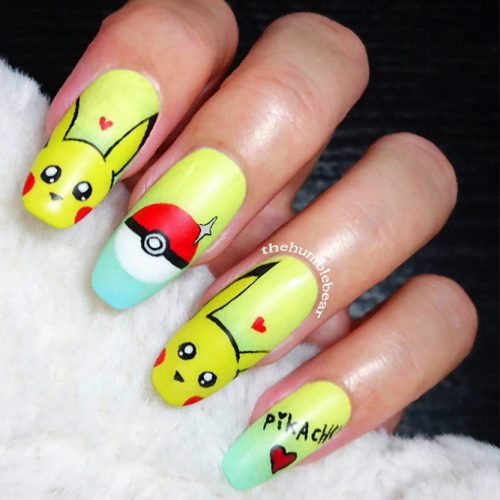 As you may already know, Pokemon characters fall into many categories according to their abilities. For example, there are ground Pokemons, water Pokemons, grass Pokemons, fire Pokemons, etc. When depicting your favorite characters on your nails, why not use the colors that are peculiar to their category? Then the images of these characters will be flawless, in full accord with the plot of the cartoon. Or you can always use your imagination and enhance the ideas taken from the existing plot. Believe us, both options will result in the triumphant Poke-win.
Do you like these cute and themed nail art ideas? Well, we have more adorable nail designs on our website. Check them out and you won't regret!
FAQ: Pokemon Ball
How to do a Squirtle nail art?
Paint your nail light blue.
Apply top coat.
Use black acrylic paint to map out his nose. Paint eyes and the mouth.
Fill in the larger details with the bamboo brush, use black, white, brown colors for the eyes.
You can use a wooden stick to correct the edges.
Add white reflection dots to the eyes and finish with little brow lines.
How to do a Pikachu nail art?
Paint your nail yellow.
Apply top coat.
Draw a nose. Paint a smile. Draw the eyes with a dotting tool, pull the paint upwards at an angle to make a slanted oval shape.
Fill in the larger details with color using the bamboo brush.
Add white reflection dots to the eyes and pink cheeks.
How to do a Bulbasaur nail art?
Paint your nail green.
Apply top coat.
Starting painting the center features and working your way out.
Fill in the eyes white and orange and his mouth with pink.
Add eyebrow lines and darker green spots to his forehead.
All tutorials are found on YouTube: Pokémon Nail Art by JauntyJuli
Was this article helpful?