If you are looking for the best winter nail colors, you have come to the right place. Popular nail artist will tell you that in this season such nail colors as wine red, pine green, midnight blue, pure black, dark purple and other deep and complex winter nail colors are in trend. Thats why our team with nail artists have carefully picked out the most popular and flattering manicure ideas for colder months. From nude pinks to deep reds, you can find an option for every taste and preference. So, do not hesitate to explore our guide carefully and pick out an option that appeals to you most.
What nail polish colors are bright winter?
For winter, you may use bright colors too, such as cool mint, mustard yellow, lime green, magenta, hot pink, cobalt blue, fiery red, peacock blue, metallic taupe, etc.
What nail polish color is good for all year round?
Brown and all its shades, from nude to deep brown, are always a good idea for a winter manicure.
Deep Red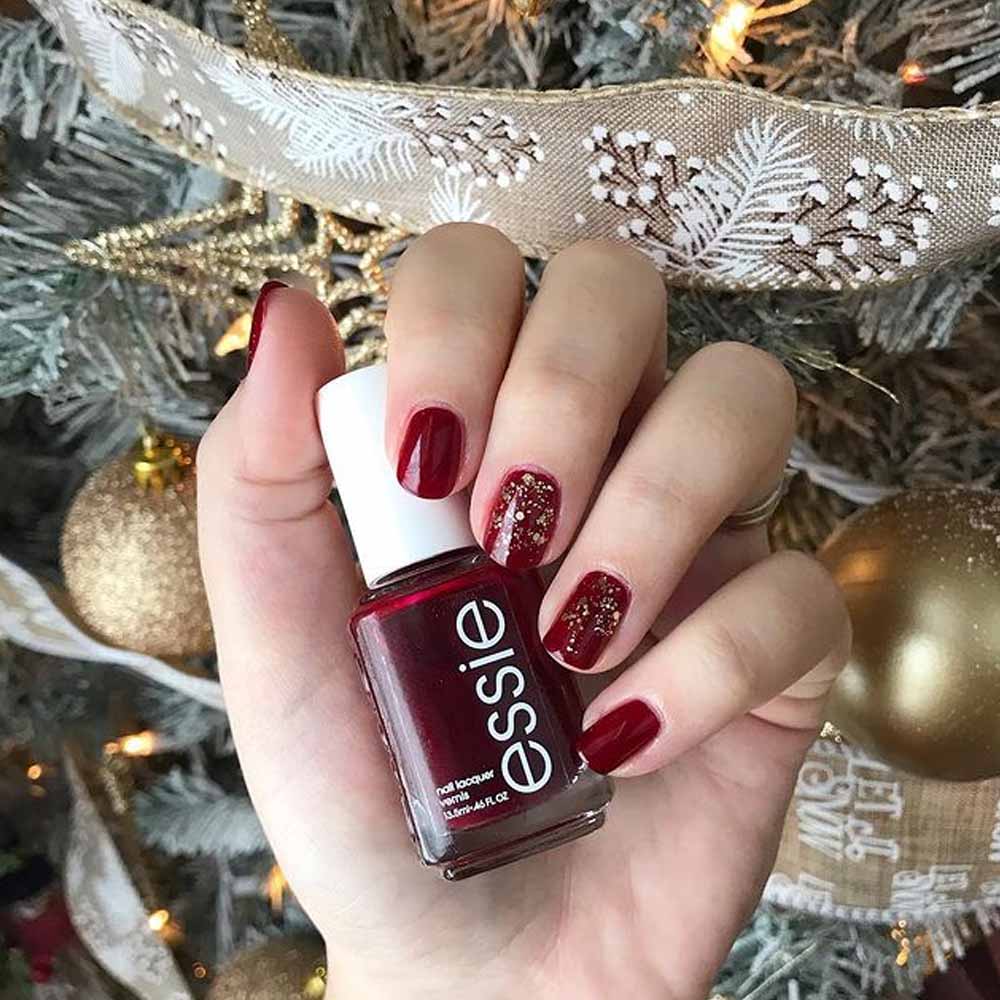 by @nails.ksjolund
Red is a traditional color for the winter, especially during the holidays. Yet, if a bright red color does not resonate with you, no worries. We have a great idea in mind. Switch it to a deeper shade and we guarantee that it will become your signature manicure color. You can find the best deep red nail polishes in Chanel, Dior and Essie.
Midnight Blue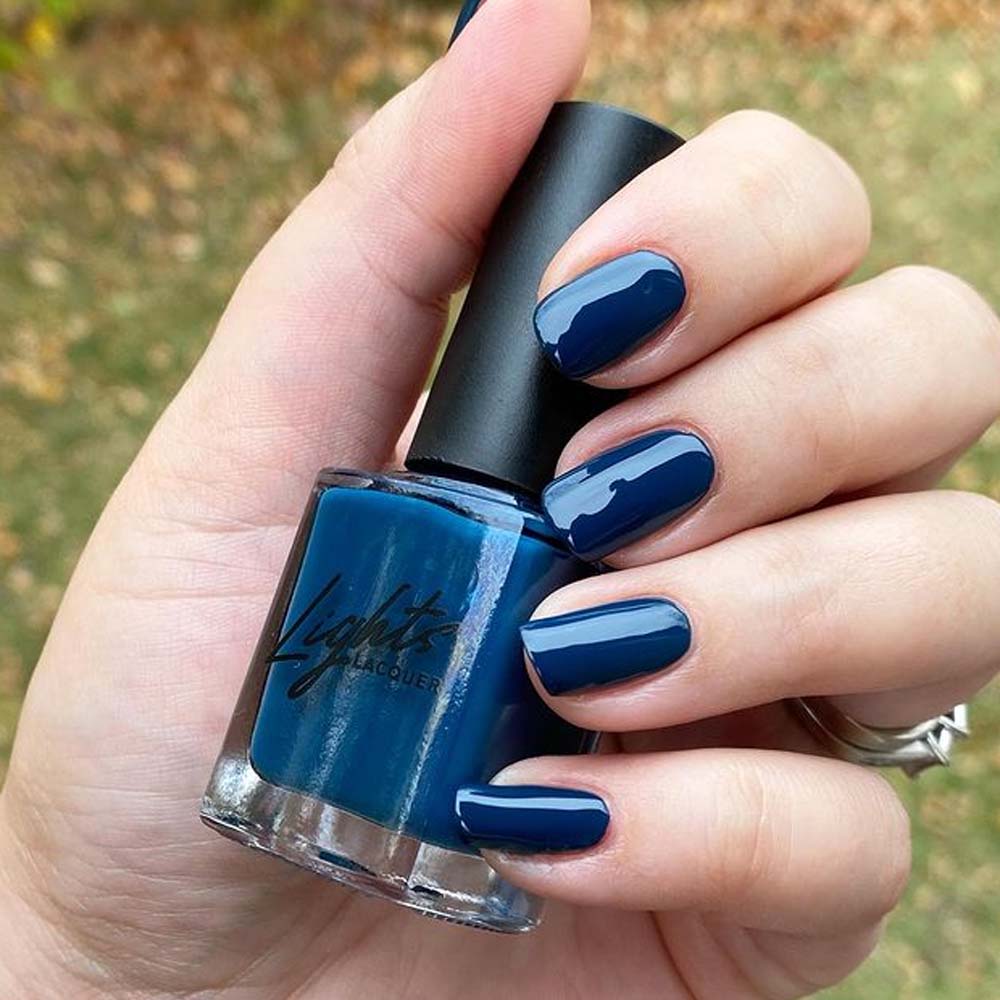 by @nails.ksjolund
The winter night sky is really magical. So, no wonder you may want to replicate its color on your mani. JLo, Selena Gomez, Lea Michele, Jessica Simpson and other celebrities love this shade on their nails. Such nail polish brands as Chanel, Hermes and Lights Lacquer Hermes offer one of the best midnight blue shades on the market.
Cobalt Blue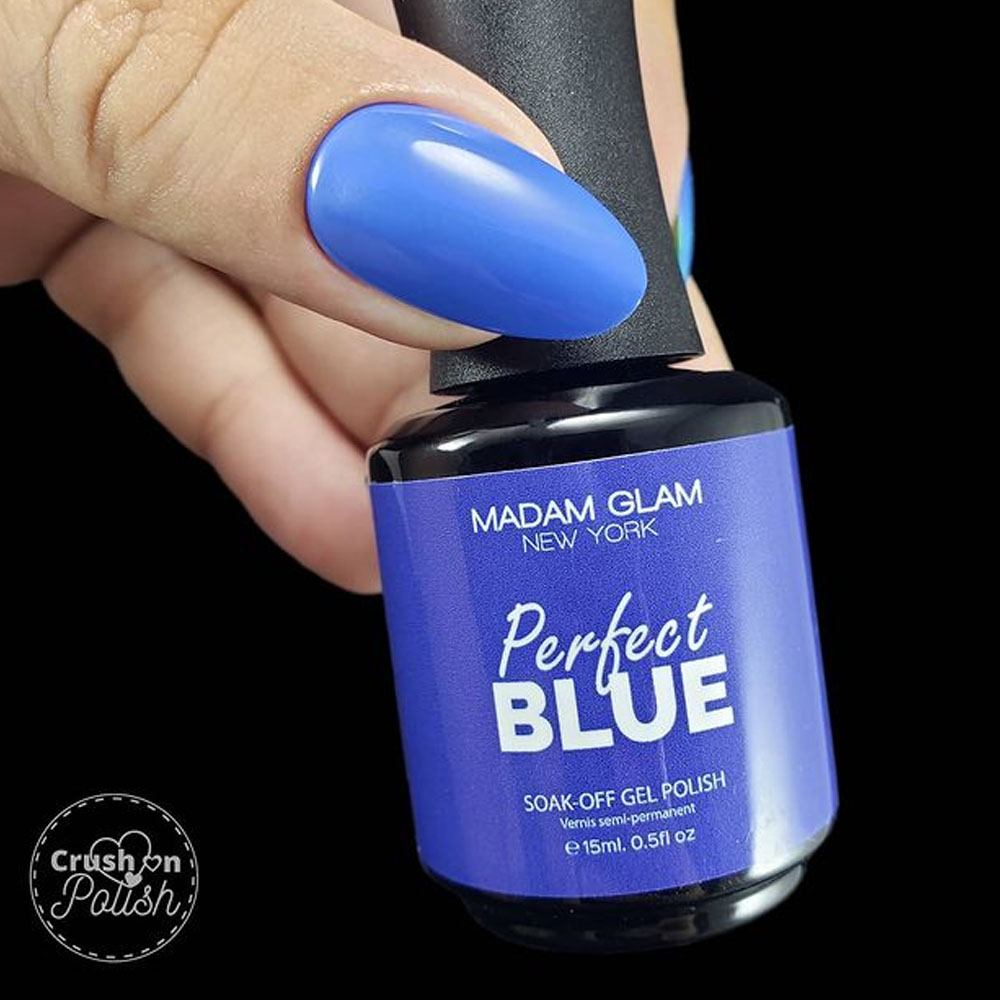 by @crush_on_polish
Cobalt blue is another beautiful nail color option for the cold winter days. Look for your perfect polish in Jinsoon, Madam Glam and Gucci. Any of them can be paired nicely with a cozy white jumper and dark leggings or a neutral color dress. Yet, you can also go with a bright yellow or orange outfit.
Black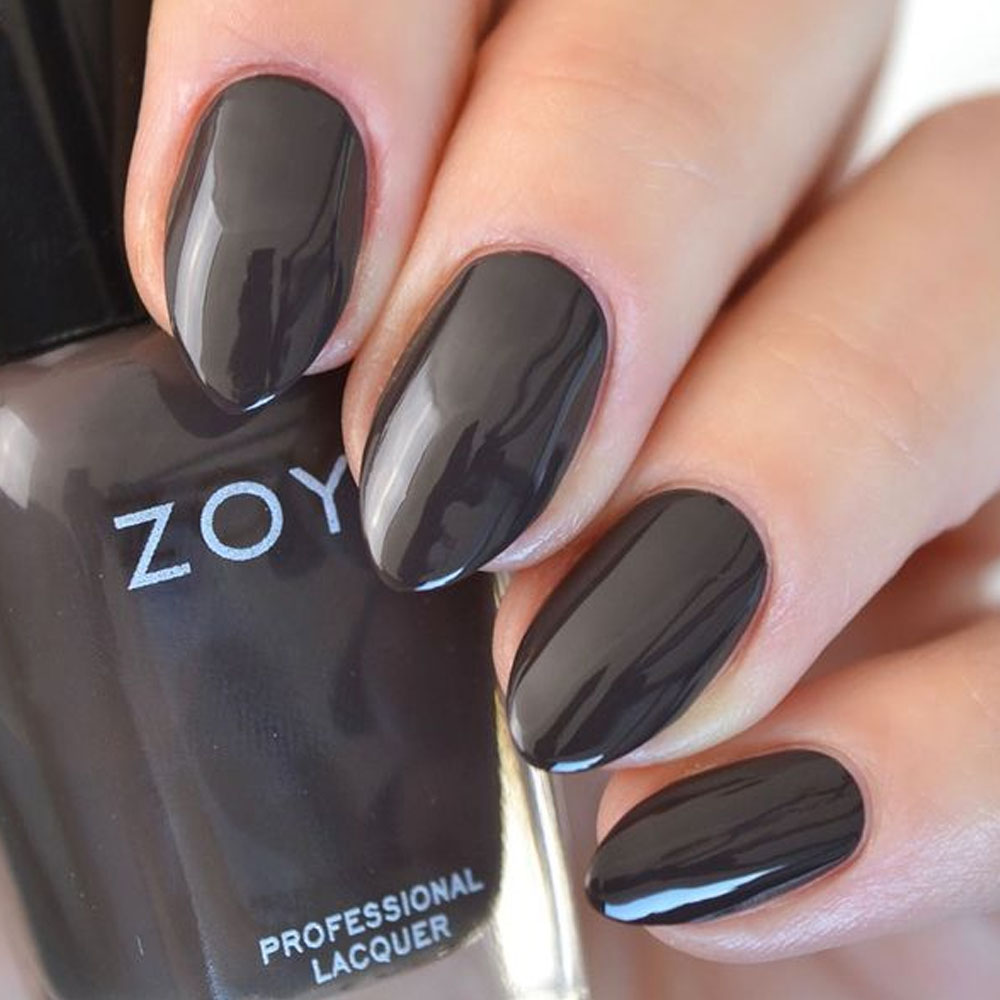 by @beautyaddictedd
A black manicure is a failsafe option for winter. It gives your manicure a daring feel and allows you to make a strong fashion statement. Besides, it matches any outfit, from pink overalls to a little black dress. Zoya, Jinsoon and Dior bring your manicure experience to the next level with the best winter nail colors.
Midnight Green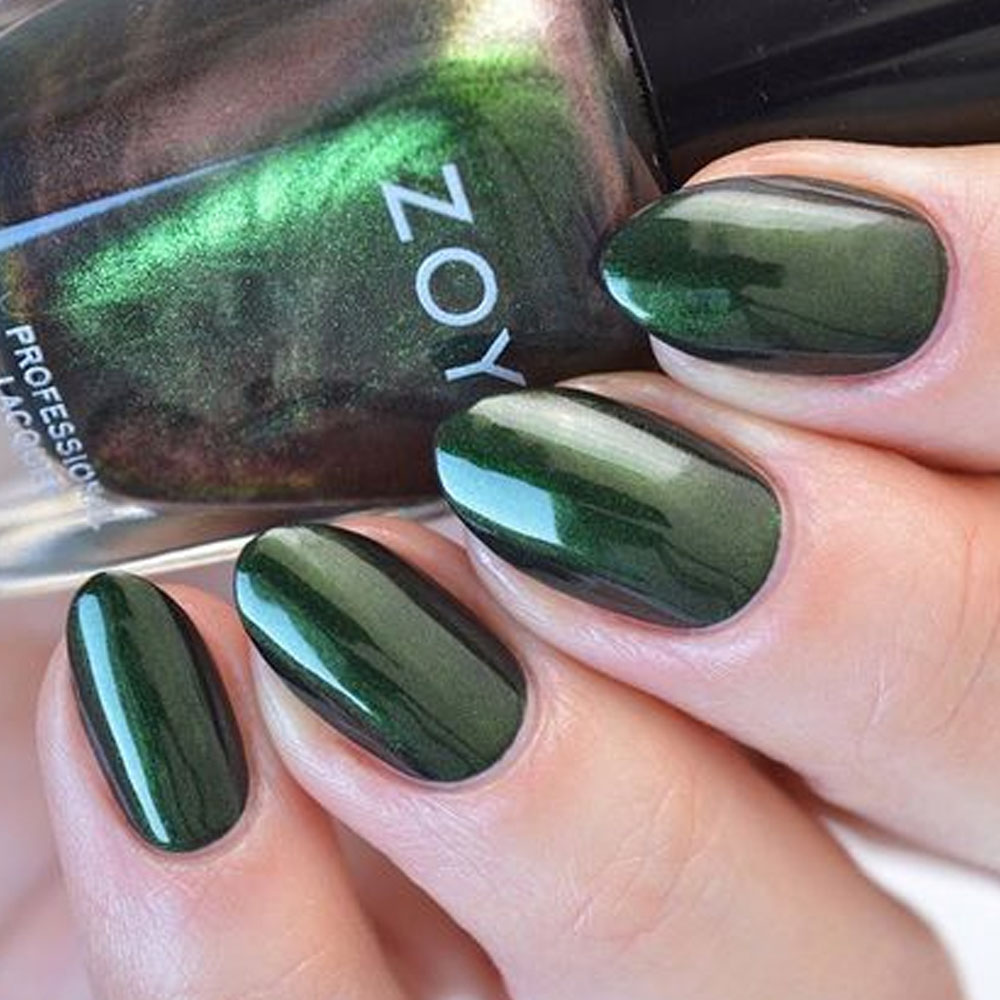 by @beautyaddictedd
As nature turns white and gray in the winter, you may feel like you are lacking color. The perfect solution would be to take a look around you and get inspired by what you see. Evergreen trees still please the eye with their deep midnight green color. So, why not copy it for your nails? Check Zoya, Manicurist Paris and Paintbox for the best selection of color.
Chocolate Brown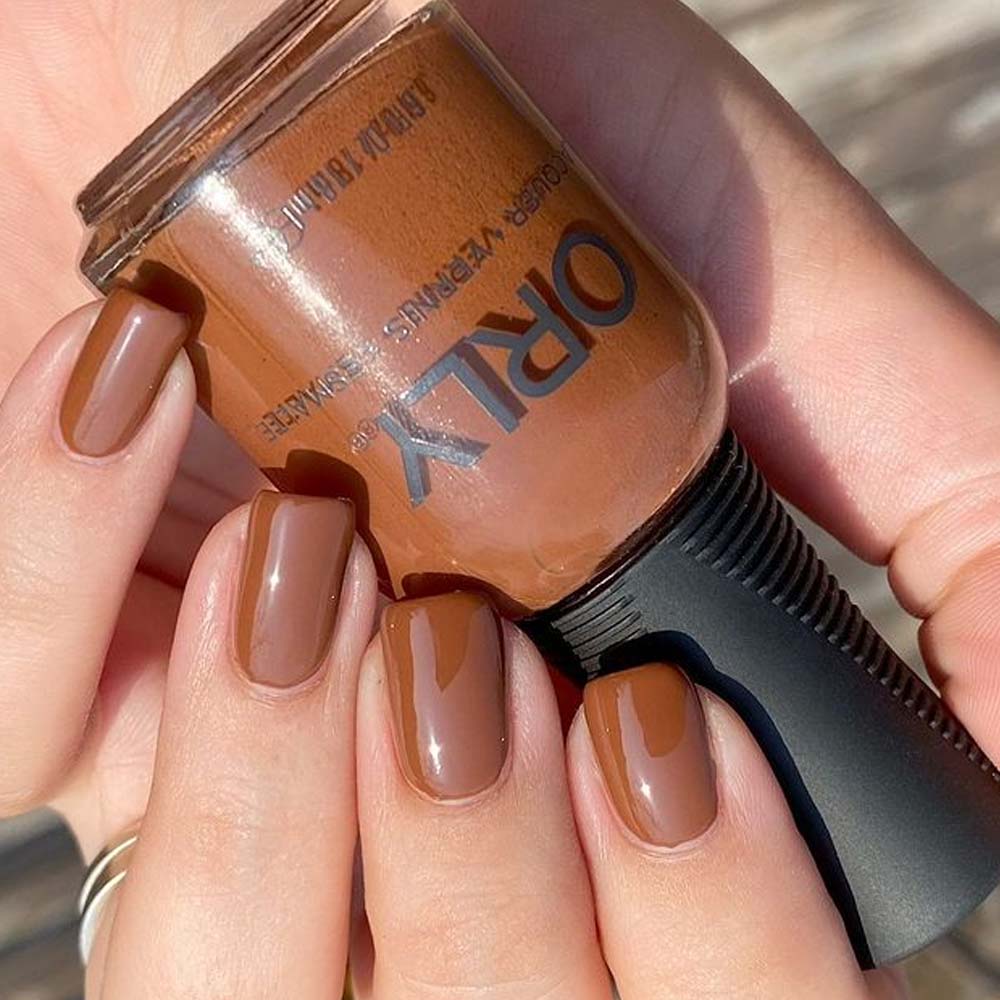 by @nails.ksjolund
Is brown a winter nail color? Nail artist Kristina, as nails.ksjolund will tell you that brown is a great color for winter, especially if you opt for chocolate brown. What can be better than warming nail colors for winter? We do not know either. So, you can never go wrong with a chocolate brown manicure. You can find the desired color in Orly, Zoya and Hermes. Combine it with a casual jeans and sweater outfit or go for something more sophisticated, such as a glamorous gown.
Shiny Gold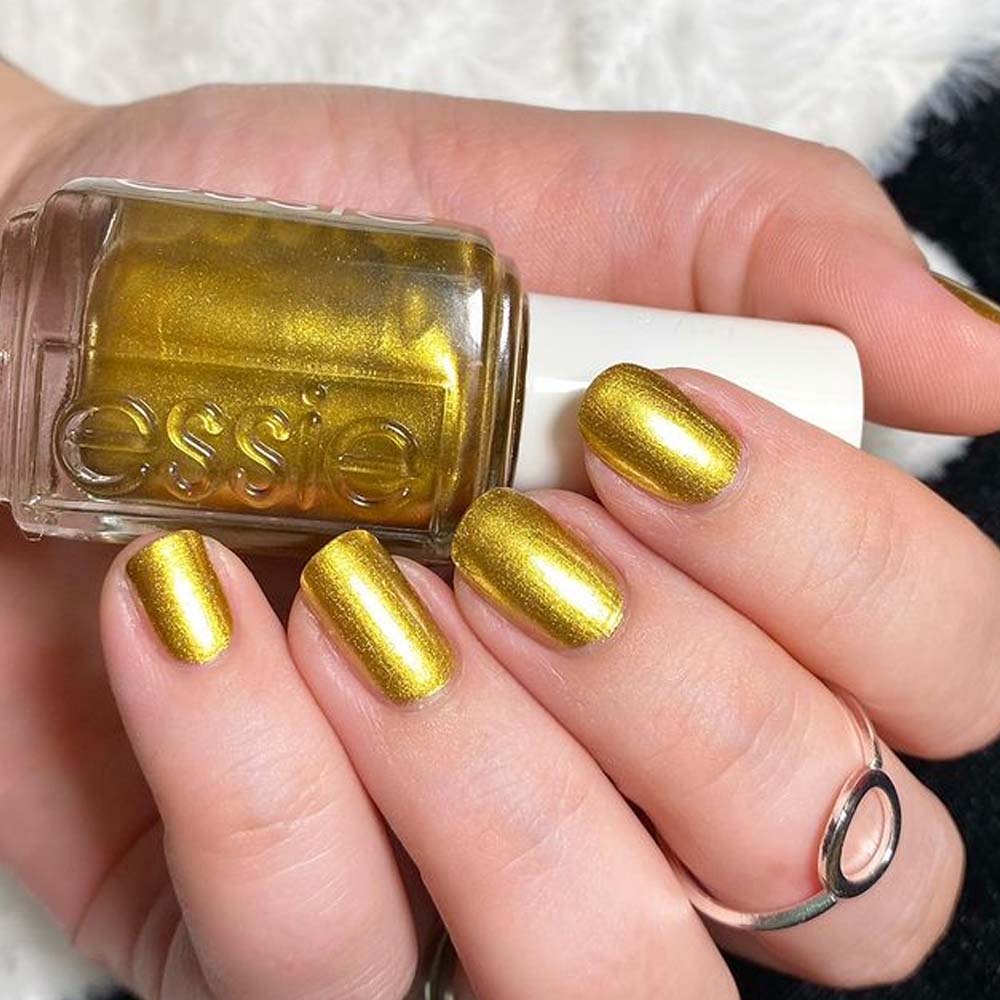 by @nails.ksjolund
Gold metallic colors add warmth to your winter outfit, be it an everyday look or dressy attire. Plus, the variety of gold shades allows you to choose a nail look that matches your taste, mood and the occasion. Pay attention to gold winter nail polish colors offered by Essie, Nars and OPI.
Shimmery Deep Navy Blue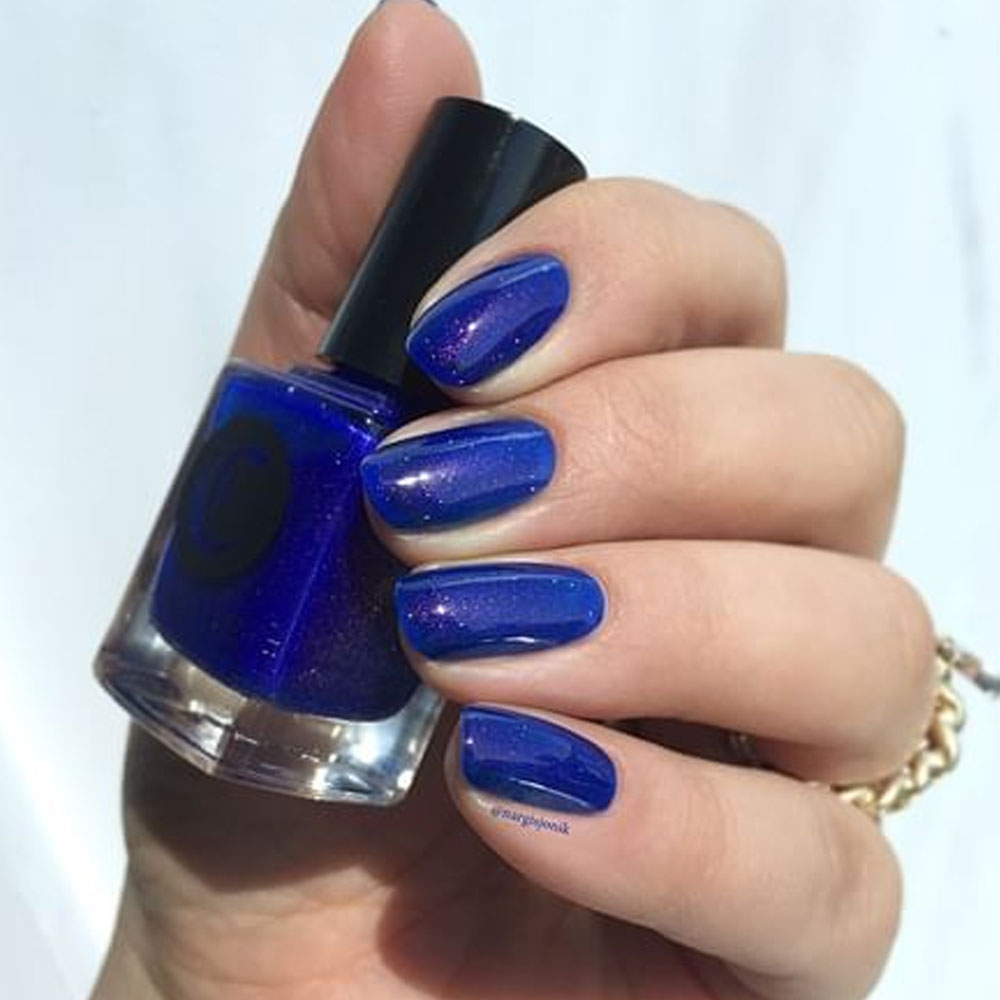 by @nargisjonik
While a deep navy color looks stunning, you may want to add a sparkle to it with the help of a shimmering finish. This can be achieved with the help of a nail polish that already has sparkling particles in it or by applying a top coat. ILNP Nail Lacquer and Cirque Colors can come in really handy to you.
Shimmery Deep Plum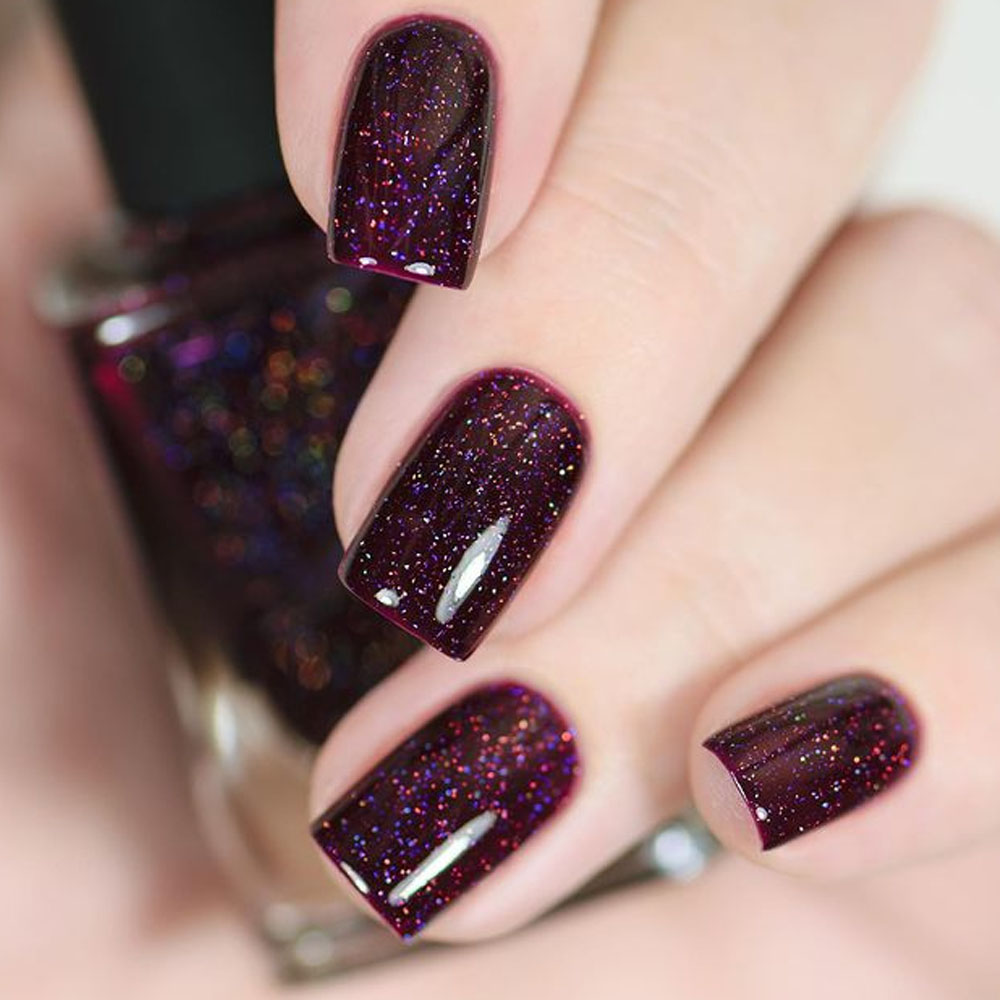 by @ludochka_t
Plum nails look chic and captivating and even more so when they have a shimmering finish. No wonder this is one of the most popular dark winter nail colors among such celebrities as Jennifer Hudson, Lauren Conrad and Lizzo. They combine it with their regular outfits as well as the ones they rock on the Red Carpet.
White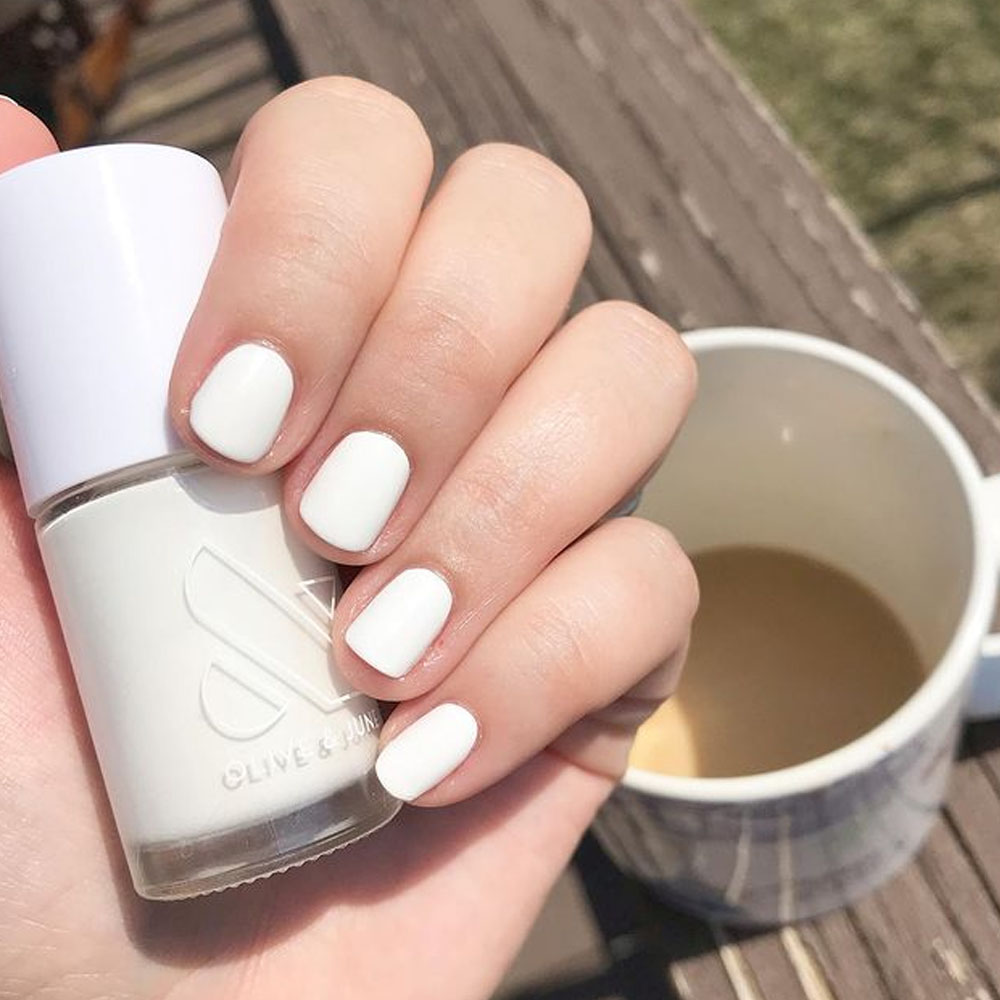 by @nails.ksjolund
A pure white color for winter is a match made in heaven. Sometimes, you do not need to reinvent the wheel. Just use what nature presents you. You are sure to find your perfect white winter nail polish in OPI, Olive & June and Jinsoon. Apart from looking fantastic, its huge advantage is that it may be worn with any clothing.
Cherry-Red Nails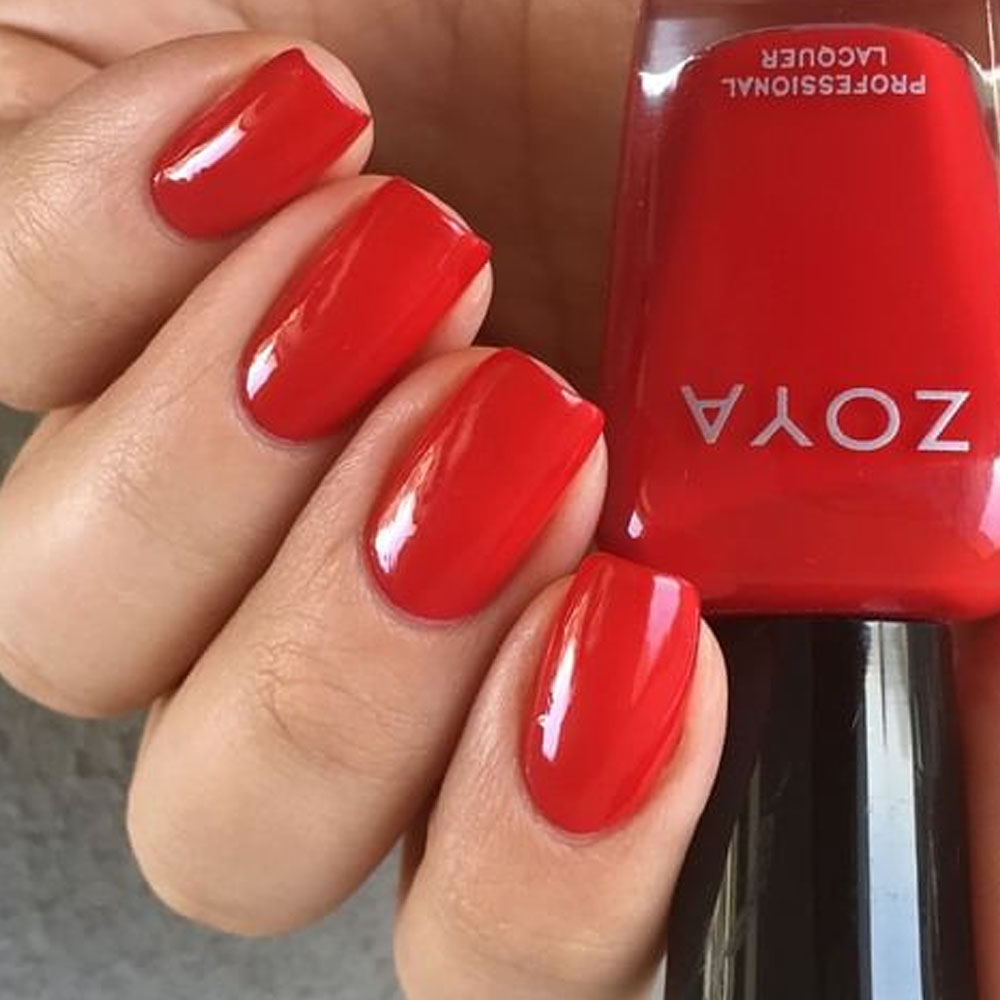 by @nargisjonik
Cherry red nails are unbelievably alluring. This may be exactly what you are missing during winter. What is more, you can hardly think of a better idea for Valentines Day nails than this one. Get your ideal cherry red nail polish from Chanel, Zoya and Mischo Beauty.
Holographic Nail Polish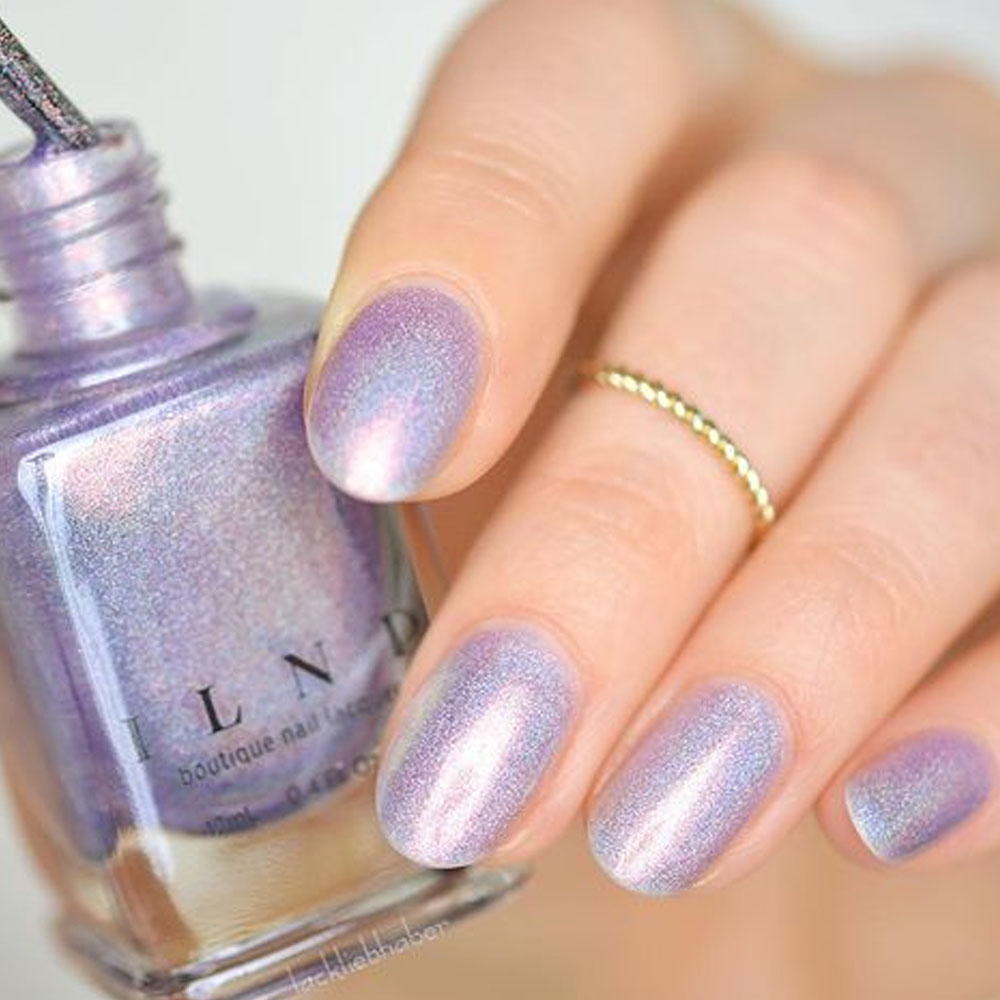 by @lackliebhaber
It is a common fact that holo nails look better in the sunlight. Yet, it does not mean that they will not work for winter. Instead, Christmas lights ignite your iridescent winter nails like no other. Born Pretty and ILNP are known for their jaw dropping holographic nail polishes, which you are bound to have in your collection.
Emerald Green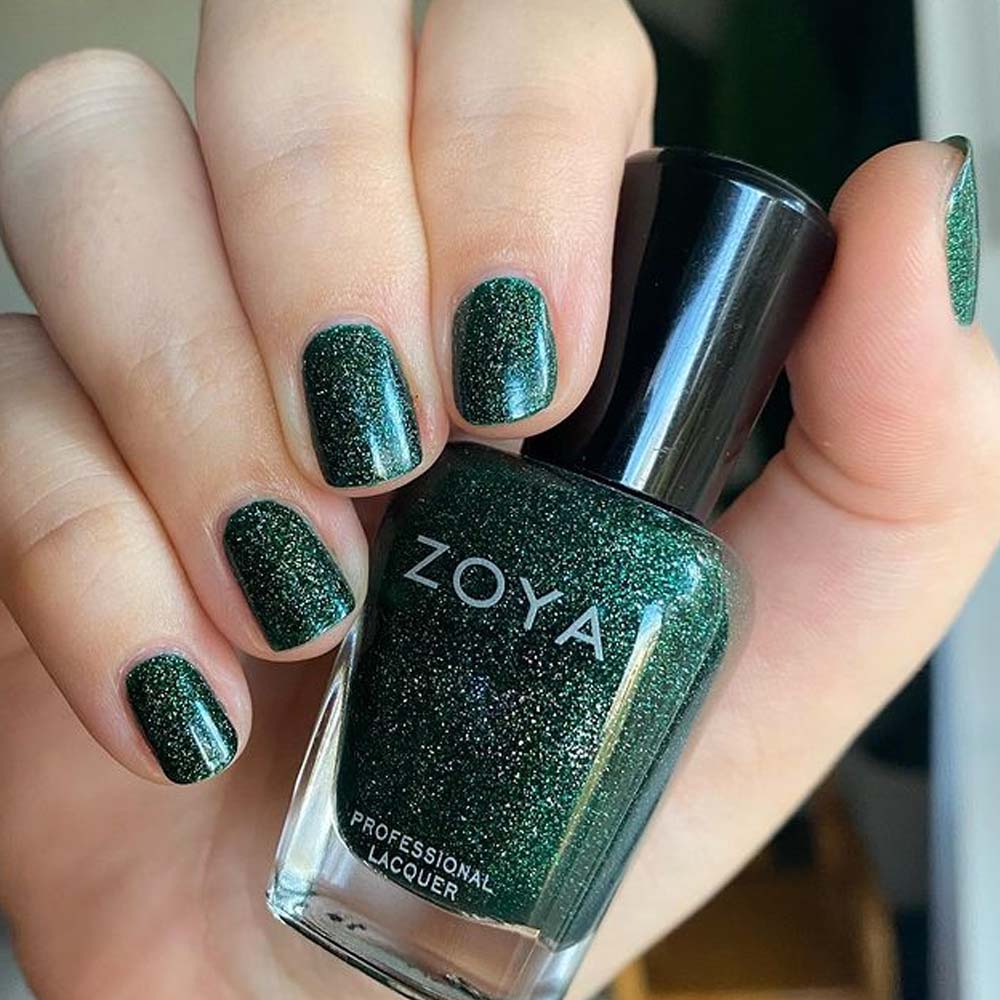 by @nails.ksjolund
Emerald green is a perfect color for Christmas nails. It instantly tunes you into the festive mood. With Manucurist Paris or Zoya, you can get the most enchanting emerald green manicure. It goes well with everything, including your Christmas party dress or comfy pajama with a plaid pattern.
Color Changing Nail Polish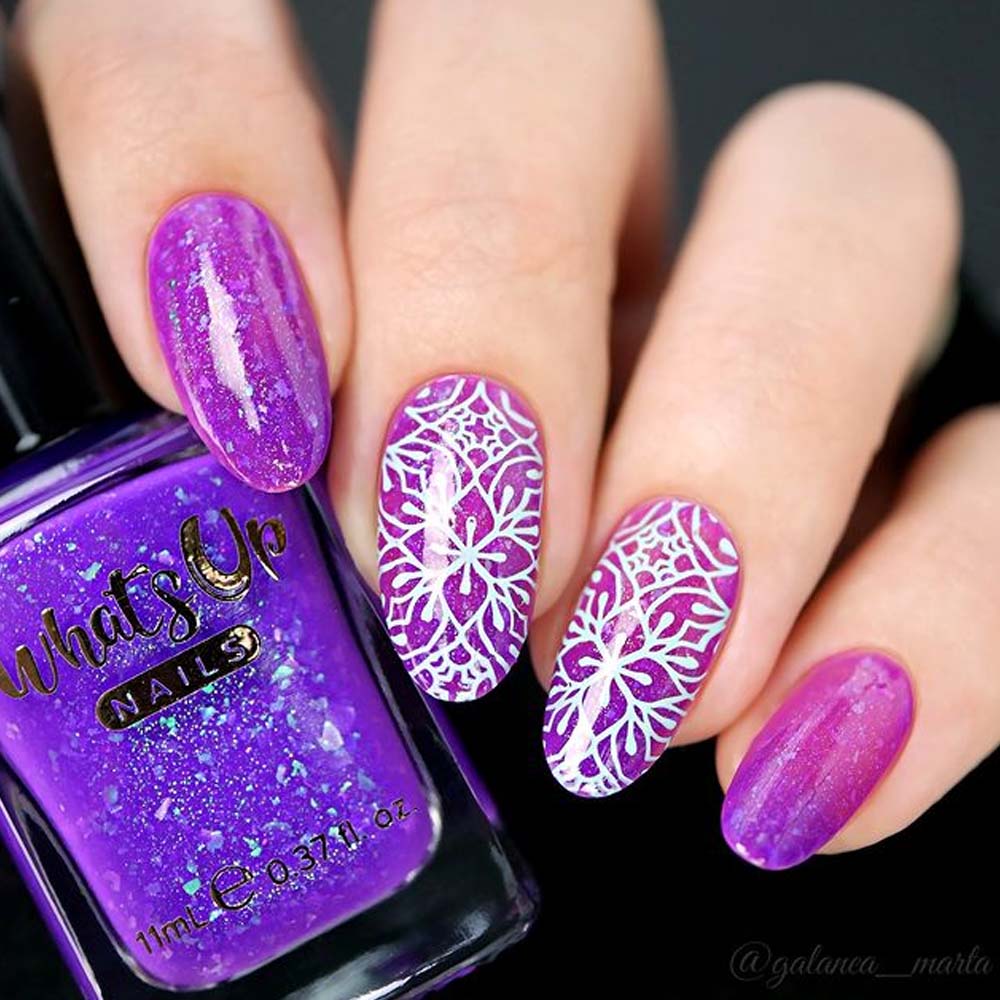 by @galanea_marta
The winter is the best time to wear color changing nails. As their color usually depends on the temperature of your body, your manicure will change the color multiple times during the day. The number of options is striking, see Whats Up Nails and Cirque Colors for the widest variety of color changing winter nail colors.
Pink Nude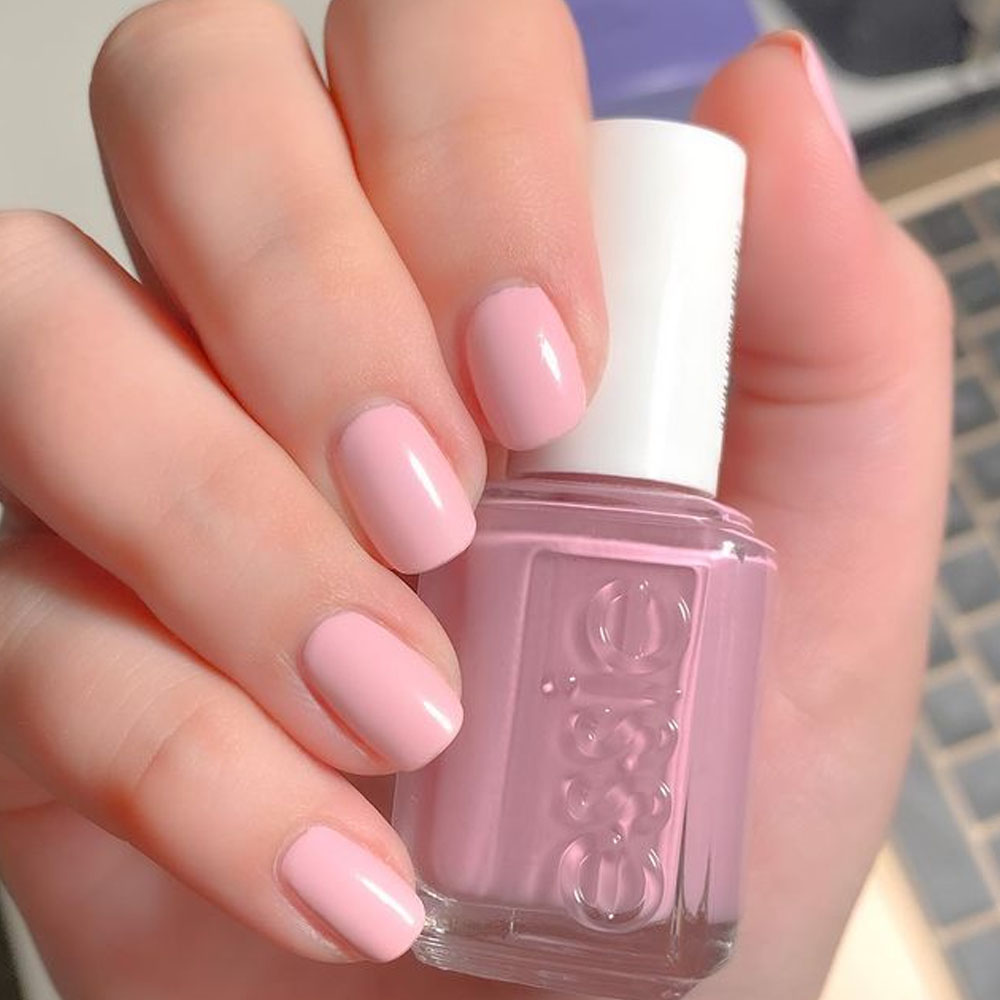 by @nails.ksjolund
If you do not feel like going for dark nail colors winter is the time when your manicure can feature almost any shade, especially such universal as pink nude. Just match it to your skin tone and your mani will definitely look its absolute best. OPI, Essie and Sephora nail polishes will help you to choose the right shade.
Metallic Blue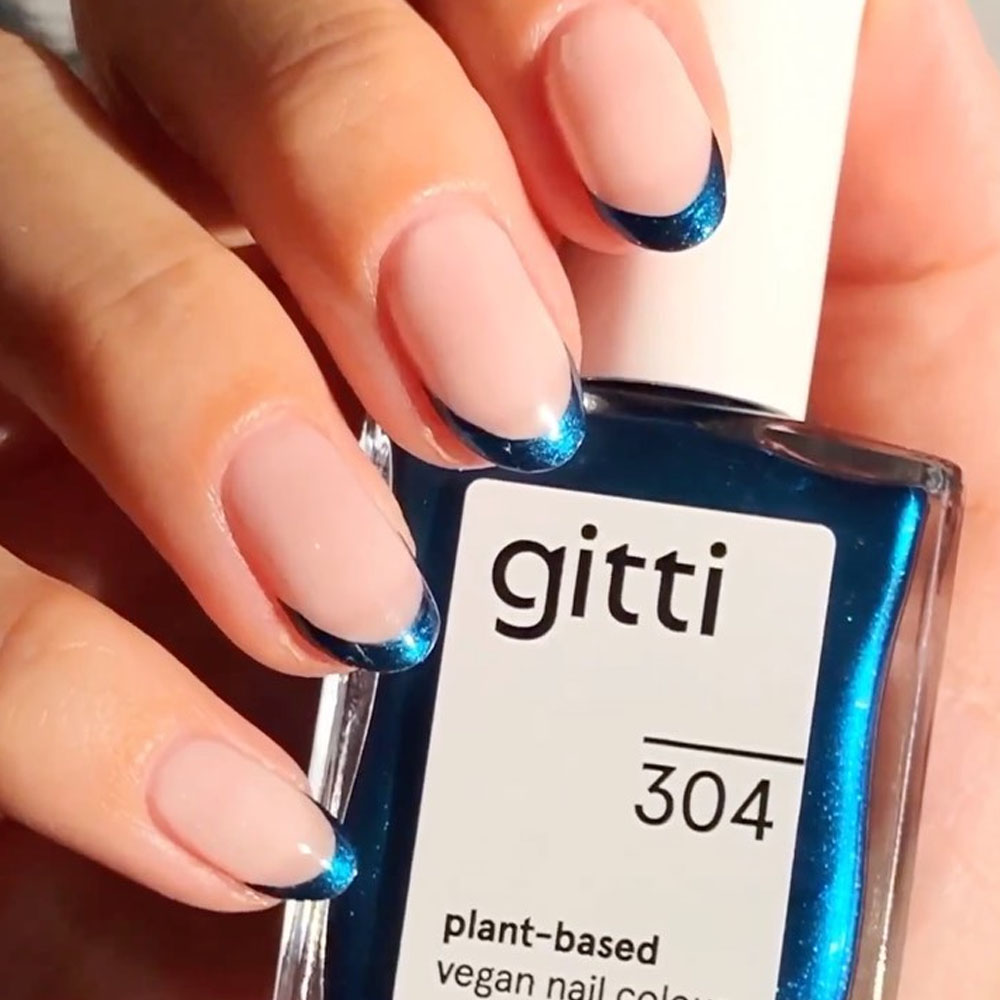 by @basecoatstories
Profeccional nail artist Jasmin showes you that French manicure is always in style, so it looks appropriate any season of the year, including the winter. Metallic blue nail polish looks unusual and unique. So, if you decide to include it in your winter nail colors palette, you can expect to have all eyes on your mani. The shade you are looking for may be found in Vegan Gitti Beauty. You could have seen it on Dua Lipa, Jennifer Lopez and Megan Fox.
Red Wine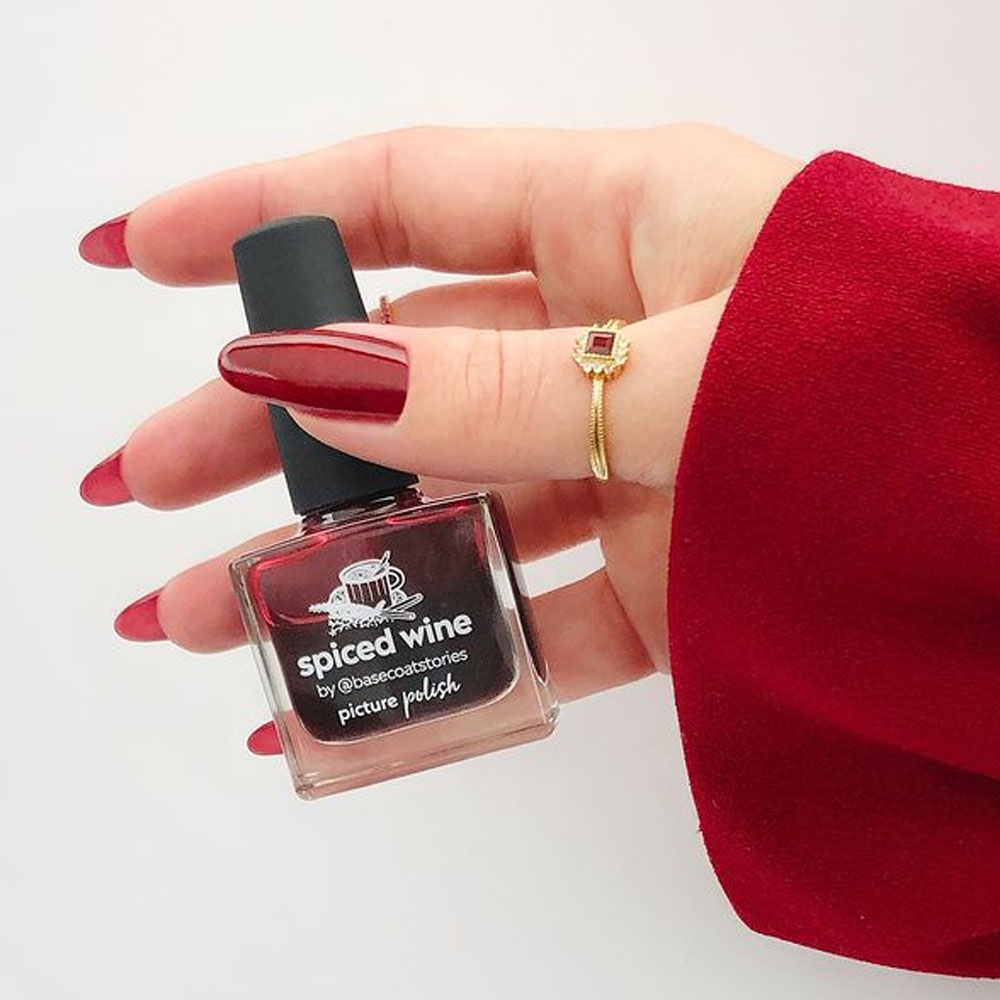 by @basecoatstories
Isn't red wine the best nail color for winter? Something tells us it is. It comes as no surprise that it is so popular among celebrities, including Lana Del Rey, Cameron Diaz, Christina Aguilera and others. If you need the perfect red wine nail color, you can get it from Picture Polish.
Glitter Purple Nails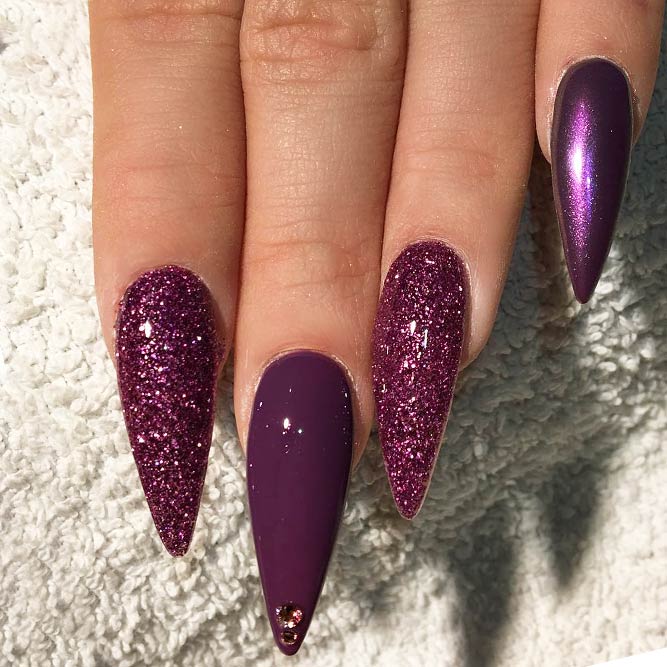 by @nails.xmxnx_
Those of you who are in love with purple hues – rejoice your time has come! Purple colors are trendy these days, and when it comes to wintertime, there are so many ideas to play around with. Take your pick!
Candy Red Shades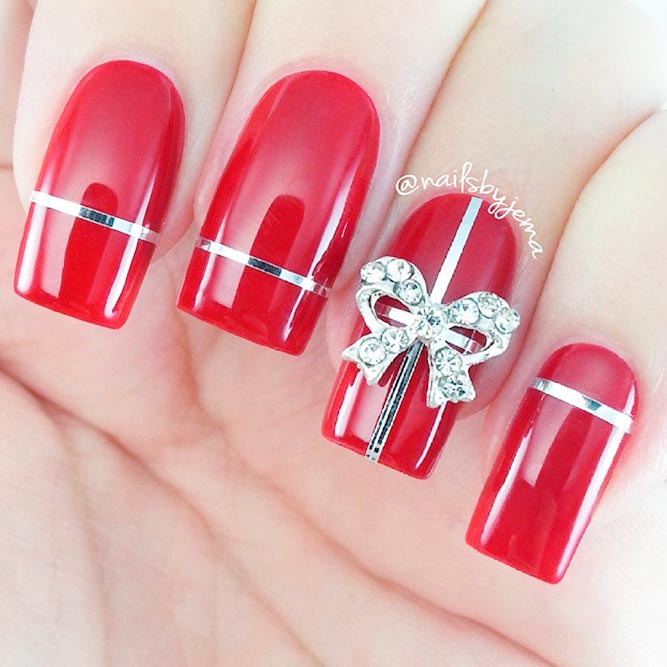 by @nailsbyjema
Red hues are always on the edge of popularity no matter the season. However, when winter comes, there is something special you can add to your nails. A little bit of bling is precisely what we have in mind, be it a simple striping tape or glittery ombre even sparkly nail polish will do!
Royal Burgudy Nails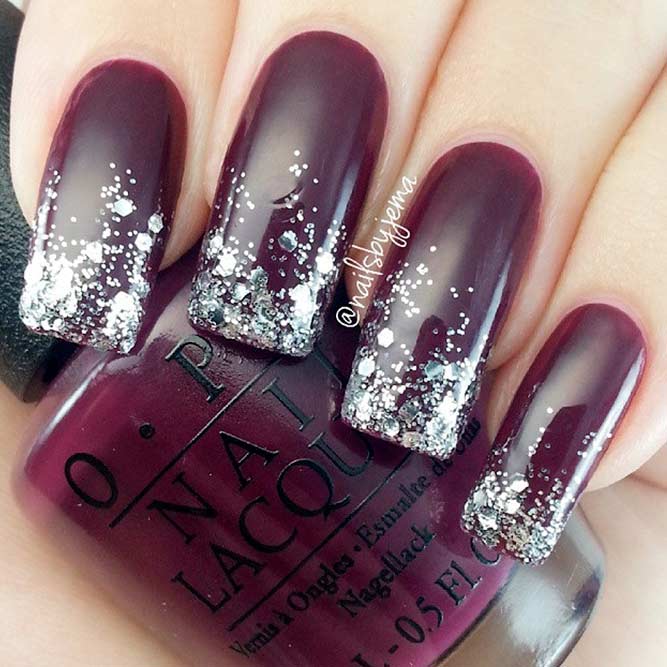 by @nailsbyjema
First of all, it should be mentioned that burgundy hues are indeed of royal origin, that is why if you want to look like a real queen these majestic manicure ideas are something you are merely bound to try out!
Indigo Blue Winter Nail Colors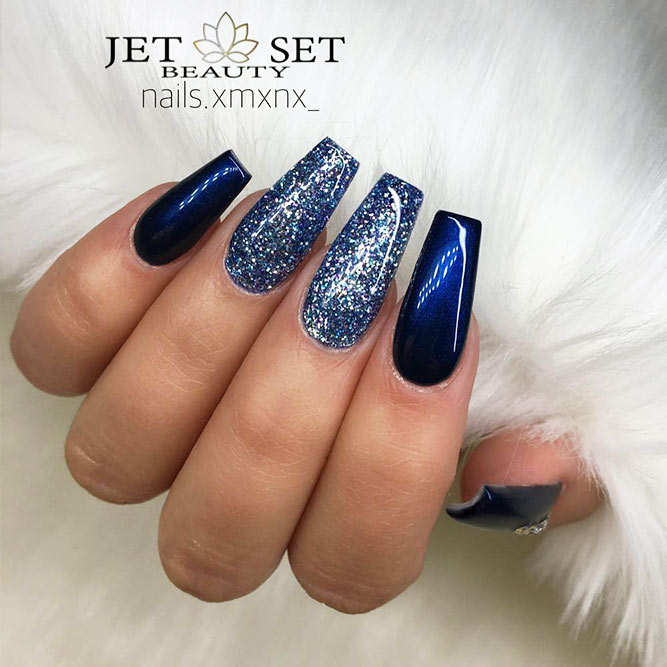 by @nails.xmxnx_
Blue is one of the colors that fit the winter best. Besides, the hue is so deep and versatile that you can always find something special for yourself. Not to mention that when you mix blue and silver, a flawless festive manicure will be the result.
Shimmery Mauve Nails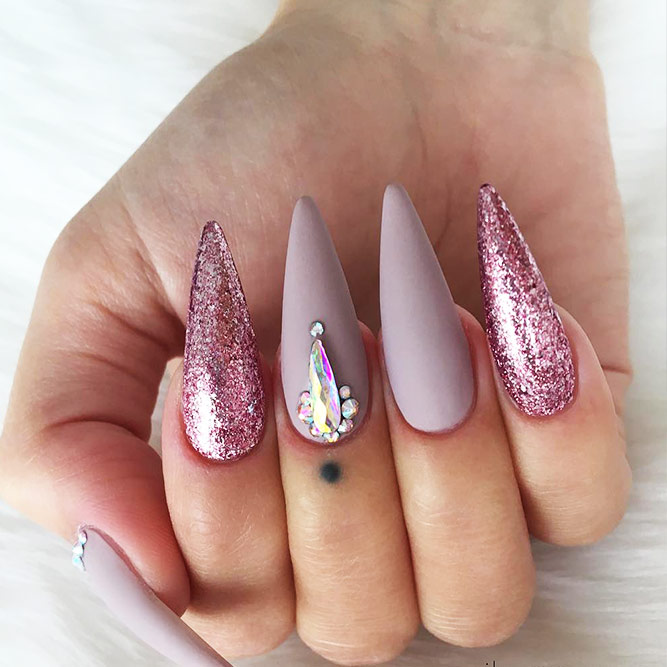 by @nails.xmxnx_
Your winter color nails should look bright when the Christmas season hits. Nude-shaded winter nail designs combined with gold glitter is a perfect suggestion for the occasion. Do not trust us? See for yourself!
Gold Holiday Nails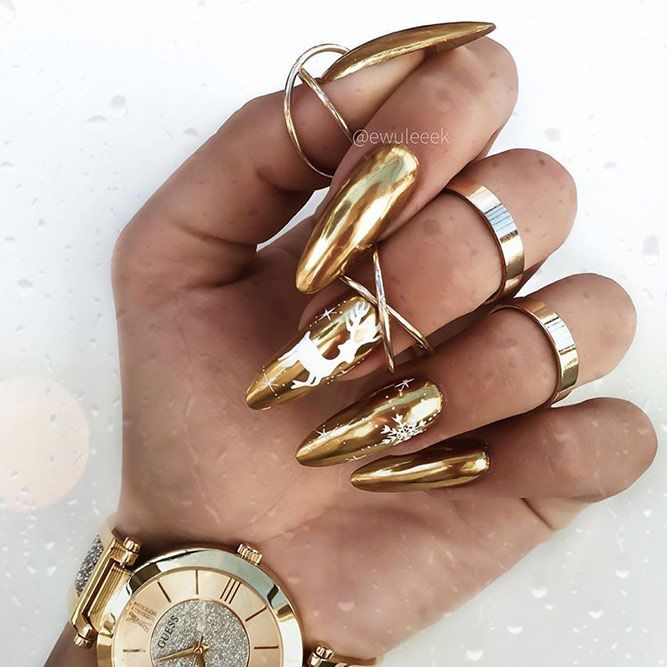 Credit photo: instagram.com/ewuleeek
When the holidays are right around the corner it is time to add that festive bling to your manicure. Gold stilettos with beautiful reindeer on, look merely incredible.
Milky White Nails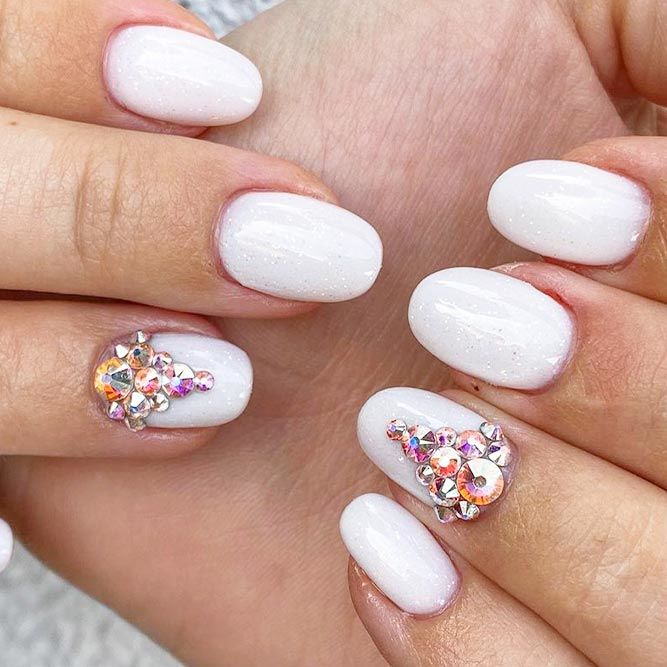 Credit photo: instagram.com/rebekaanails
Can you wear white nail polish in winter? What kind of question is it? Of course you can! These milky white nails with a gorgeous rhinestone pattern to them will reflect the fantastic snow like nothing else!
Cold Grey Winter Nail Color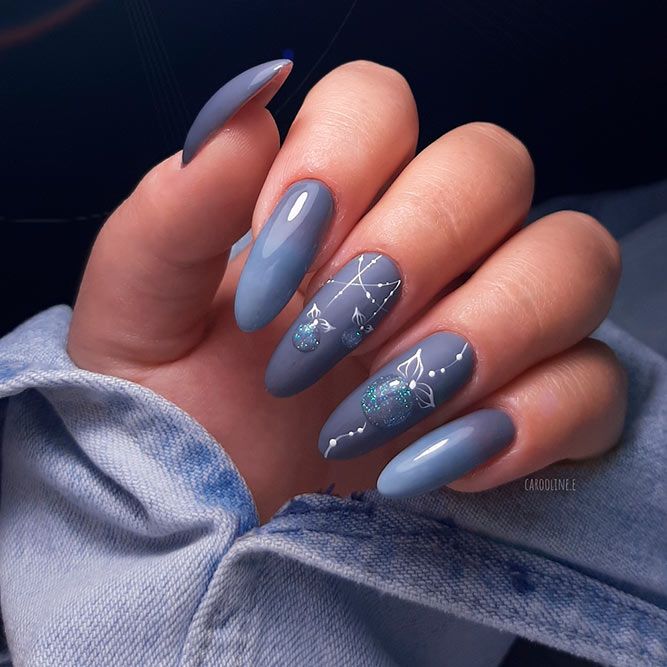 Credit photo: instagram.com/carooline.e
When you are a fan of the dark-shaded color palette, we have something special in store for you. The truth is that cold grey ombre spiced up with outstanding sparkly Christmas tree decorations looks other-worldly!
With any of these winter nail colors, your manicure will be the center of attention. You may switch it up every time you visit your nail tech and leave the salon with a one of a kind nail style. And do not forget that you are always welcome to experiment and try something new, while our collection is a perfect source of ideas.
FAQ: Winter Nail Colors
Is white a good winter nail color?
White is a great trend of the winter season. Some shades of white have light silver iridescent finish that adds a cool and euphoric atmosphere to your nail polish. For example, OPI's Alpine Snow is a white nail color that is perfect for winter.
What is the classiest nail color?
Nude has always been the most elegant nail color, the main of which is a timeless French manicure. A well-made and elegant French manicure is made with a thin white line with an arch that visually lifts and thins your fingers. Pastel colors that start with a pale pink hue always look sophisticated.
What color is best for toenails?
When choosing pedicure colors, bright shades such as red and coral have a touch of summer. However, this year, ice blue, neon yellow and pastel lilac are also great trends.
Was this article helpful?