By:

Glaminati Media

| Updated:

11/21/2018
Romantic Lace Wedding Dress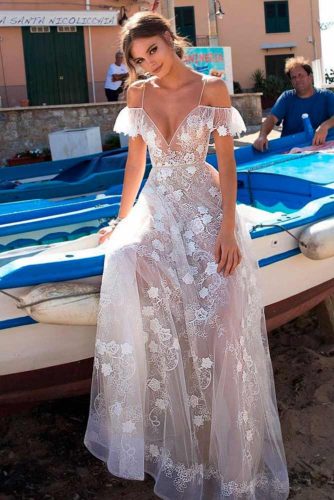 Are you looking for a dress that will make you feel like a queen? Then you got this one right. A perfect option that will add romance and flirtiness to your look. A lacey material will make you appear as airy as possible while a low neck will bring some definition to the whole wedding look. Do you still doubt? Then don`t, cause we believe this lace wedding dress to be one of the trendiest Bohemian dresses of this wedding season.
Boho Wedding Dress With Long Sleeves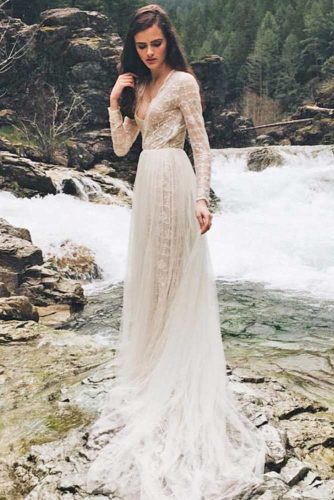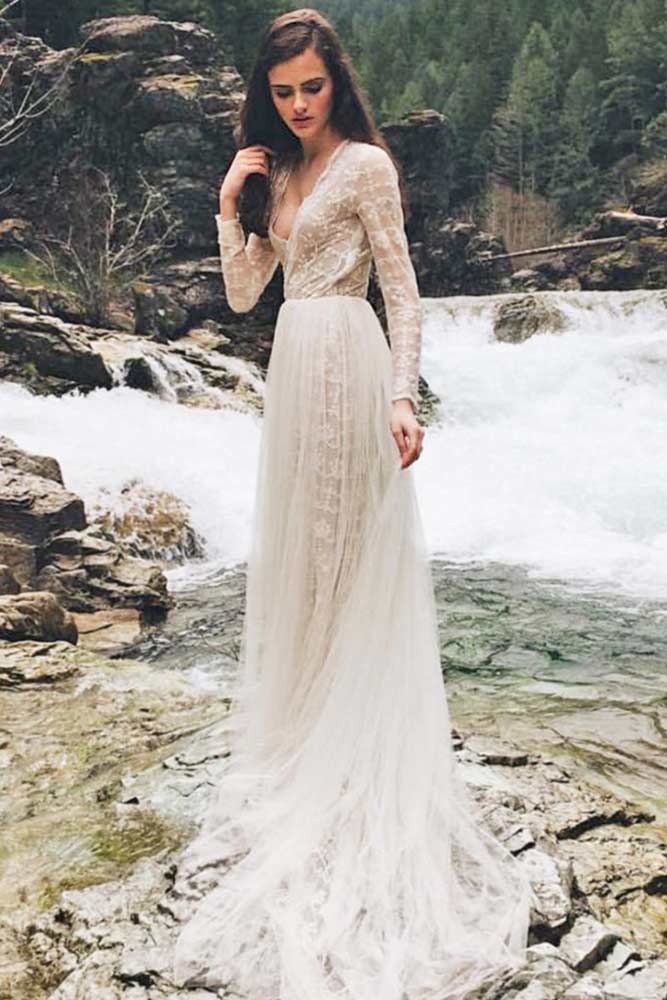 This long sleeve bohemian wedding dress is a true dream for people who want to choose something unusual for their special day. Long sleeves that bring some mystery to the whole look will help you put an accent to a long super airy skirt. Made of a beautiful combination of tulle and lace, it will be just right to show how tender the bride is. Couldn`t find the wedding gown that will show your character? Look carefully at this one then.
Hippie Style Bride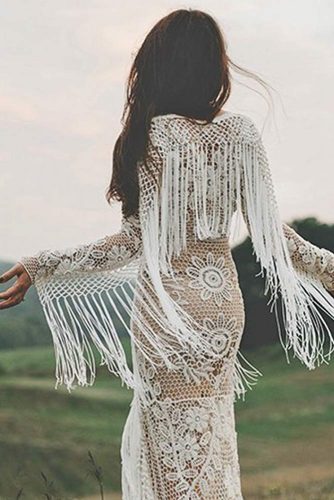 Do you belong to the club of the free spirited souls? If yes, then this wedding dress is your perfect match. Long, decorated with gorgeous hand made lace and knitting, it reminds us of a hippie movement that brought happiness and peace to the world. Add this amazing piece of art to your wedding look and you will definitely be happy with how your wedding look turns out.
Wedding Gown With A Bare-Skin Effect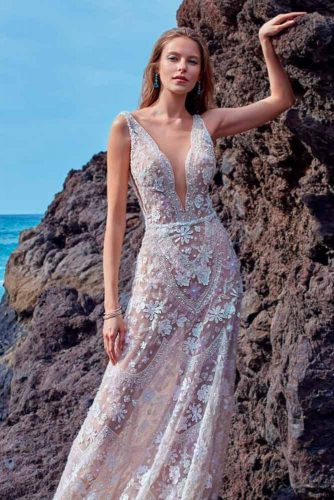 This wedding dress with a bare-skin effect is the dream one for all the girls who want to find something different. Not a casual one, it shows more skin, weighing down the look with a beautiful lacey skirt that falls to the ground. A low neckline will be a great detail in this romantic wedding dress. We advise you to make up your mind fast on this one, as it is a true definition of style.
Boho Floral Lace Dress To Feel A Harmony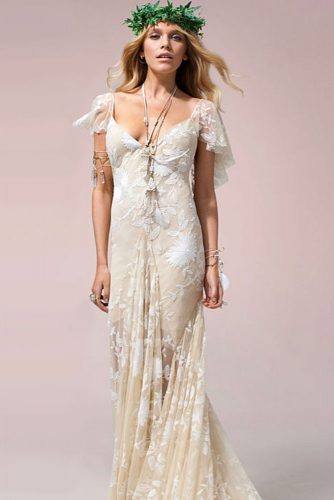 If you believe that simplicity is the key to perfection, then this Bohemian wedding dress is your piece of cake. Super simple but really beautiful and interesting at the same time, it will bring as much attention to you as possible. Long, completed with super thin floral lace, it gives an idea of harmony and lightness. If that`s a definition of how you want to look, then don`t skip this design and rush to the shop to buy your dream dress!
Best Bridal Dress For A Beach Wedding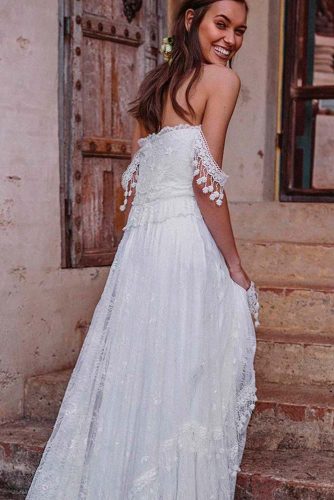 Is your dream wedding location a super romantic place near the sea or the ocean? Then this style is just for you. Super light and casual at the same time, it`s an ideal option for a Boho wedding dress beach. Don`t you think? With beautiful low sleeves, thin lace and length, it`s exactly what you are looking for. Formal but perfect for a beach ceremony, as well. Extra romantic and simple to make your special day a dream.