These Easy Face Masks Guarantee You the Fastest Results
Face masks are an essential part of our skin care routine because their application has a positive effect on our appearance. A face mask helps us to cleanse and unclog the pores at the deepest level unattainable for other skin care products. Besides that, it makes our skin glowing after just a single use and supplies it with the necessary nutrients. You can do a great face mask at home using the simplest ingredients. Miraculously, a DIY face mask is often much more effective than expensive masks full of chemicals found in stores.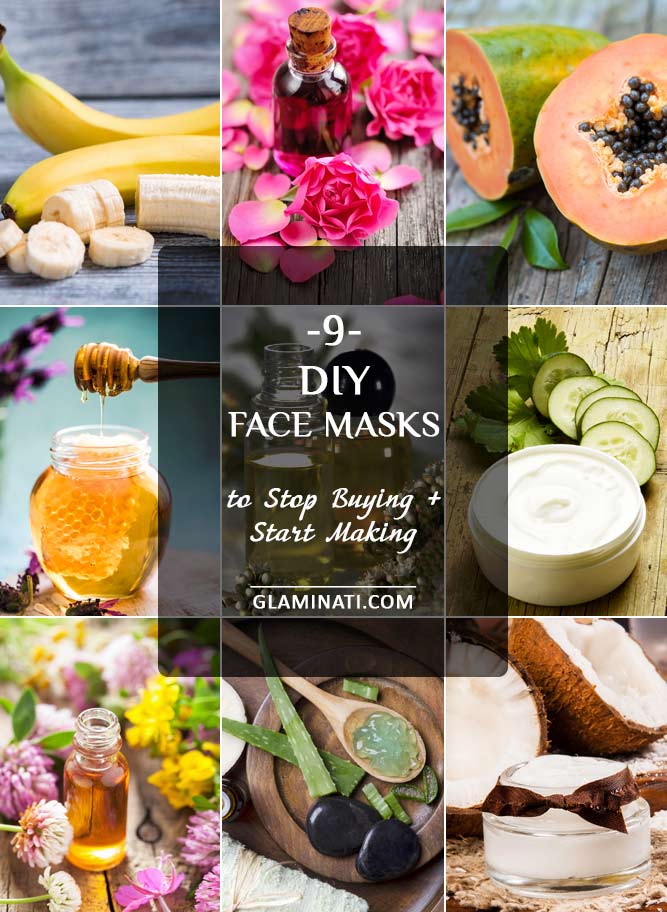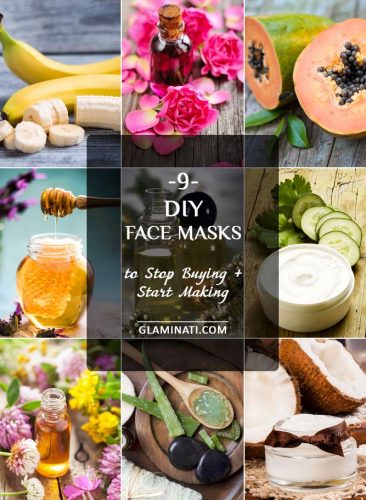 There are several essential skin care tips for you to keep in mind. Before applying a face mask, protect the delicate skin around your eyes by dabbing little eye gel around your eyes. Secondly, placing a wet washcloth on your face before rinsing off with water is gentler.
Banana Face Mask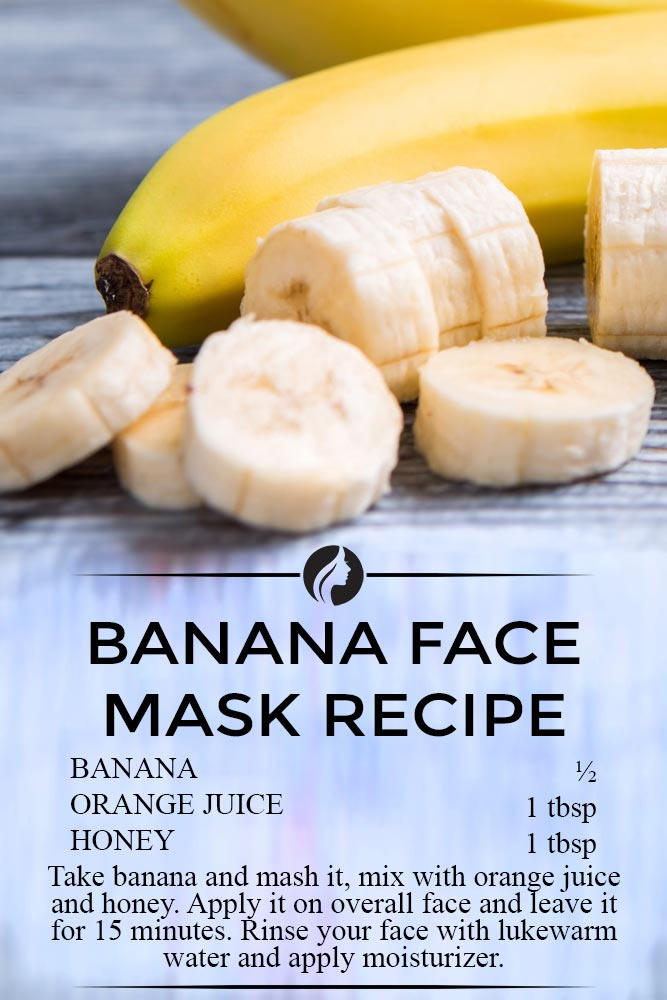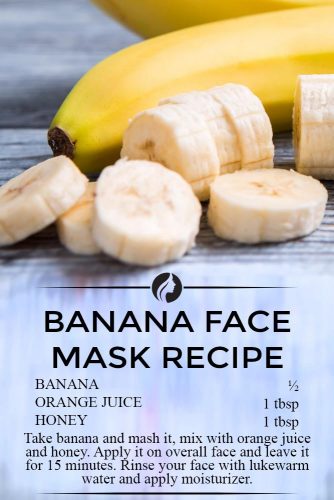 Banana Face mask is the best homemade face mask that you can prepare easily. Apply it, and soon you will discover healthy glowing skin.
Vitamin Boost With a Kiwi Face Mask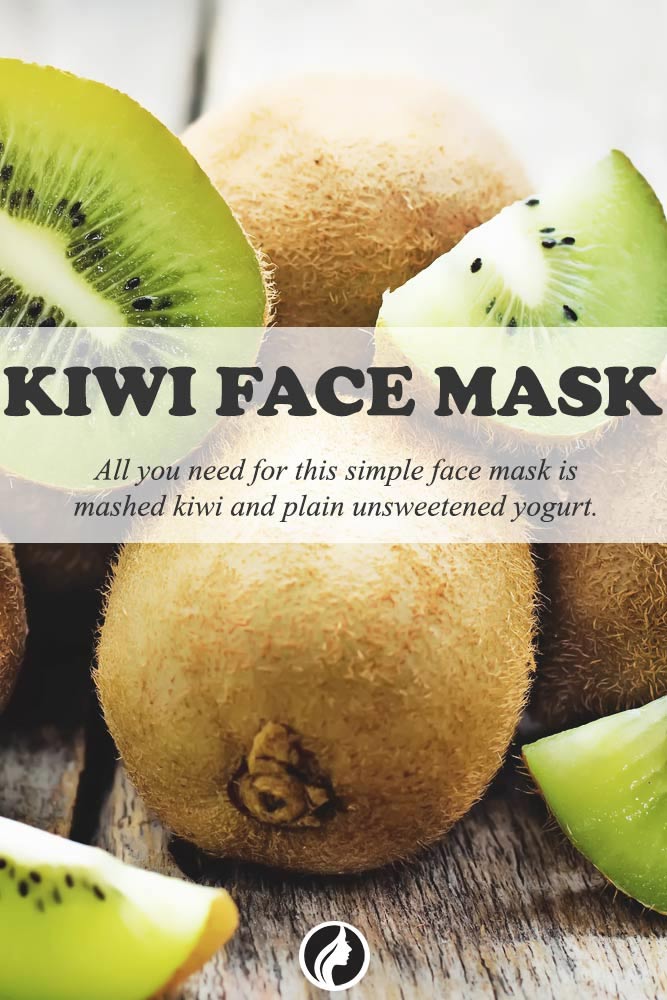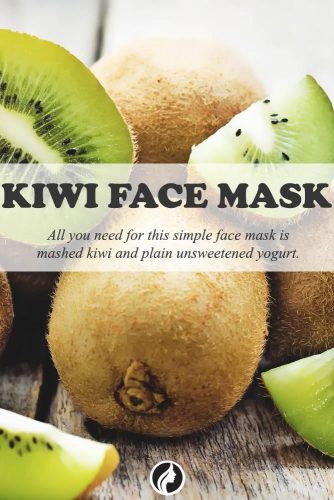 Kiwifruit is high in Vitamin C and therefore is extremely beneficial for dry skin. The kiwi seeds act as a gentle exfoliator so you get an added bonus with this simple natural face mask. This one and other natural face masks are very effective if you use them regularly.
Papaya and Honey Face Mask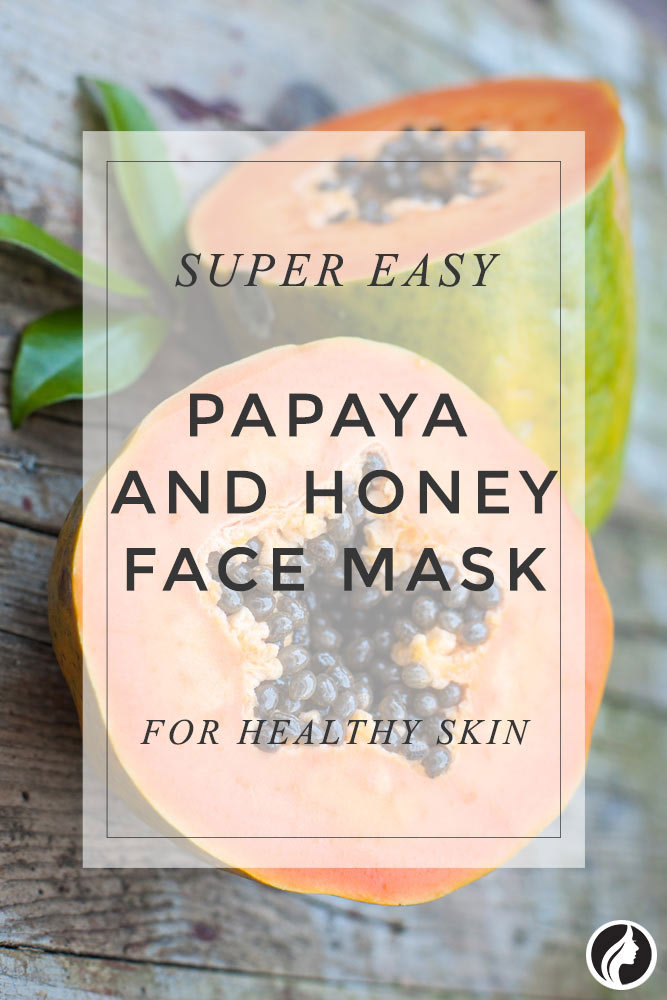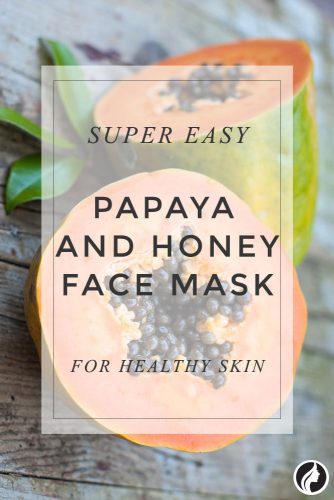 Papaya and honey face pack is very useful to have healthy and glowing skin. This is best face mask, it works best for all those having hyperpigmentation, uneven pigment and sunspot.
[ad_post_incontent_pos1]
Face Mask for Oily, Acne-Prone Skin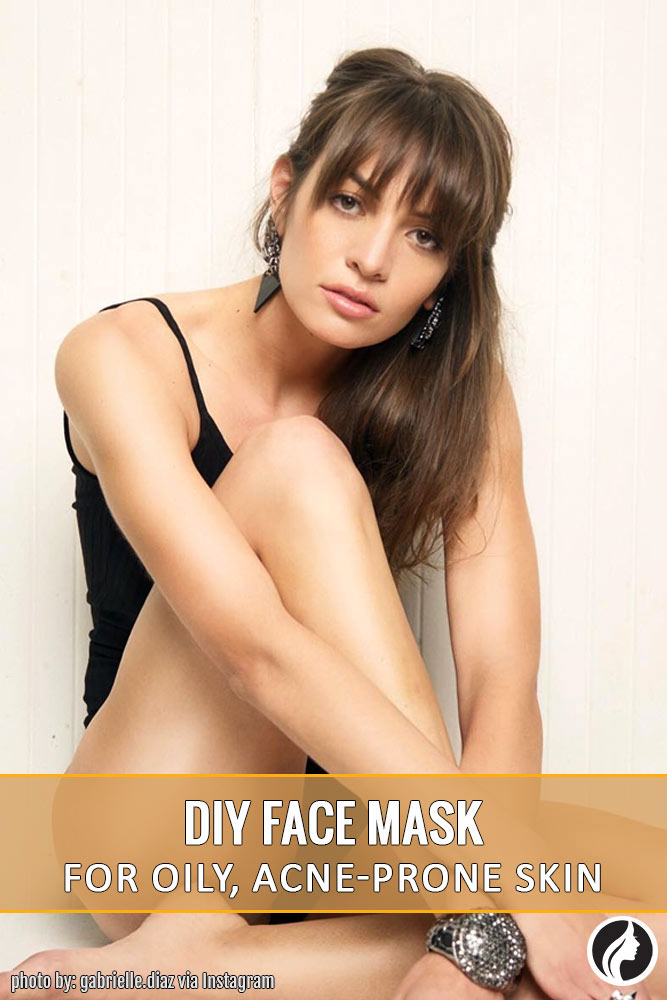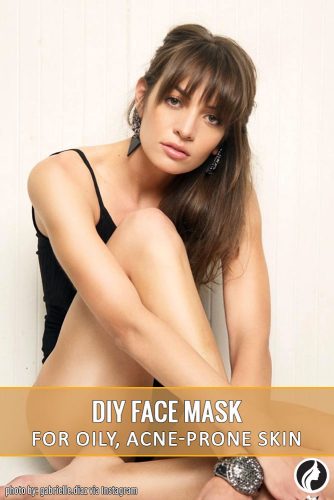 Source: gabrielle.diaz via Instagram
For all those people who have oily skin, banana face mask is really effective. If you have acne, then you can also go ahead with an aspirin and lemon juice mask for acne.
Yogurt Face Mask for Sensitive Skin
Source: kelsrfloyd via Instagram
Many women have sensitive skin that is prone to some external factors. You can go for an oatmeal and yogurt face mask which is really suitable for all skin types. If you have oily skin or sensitive skin and need an effective remedy then you should try these diy face mask recipes.
Turmeric Face Mask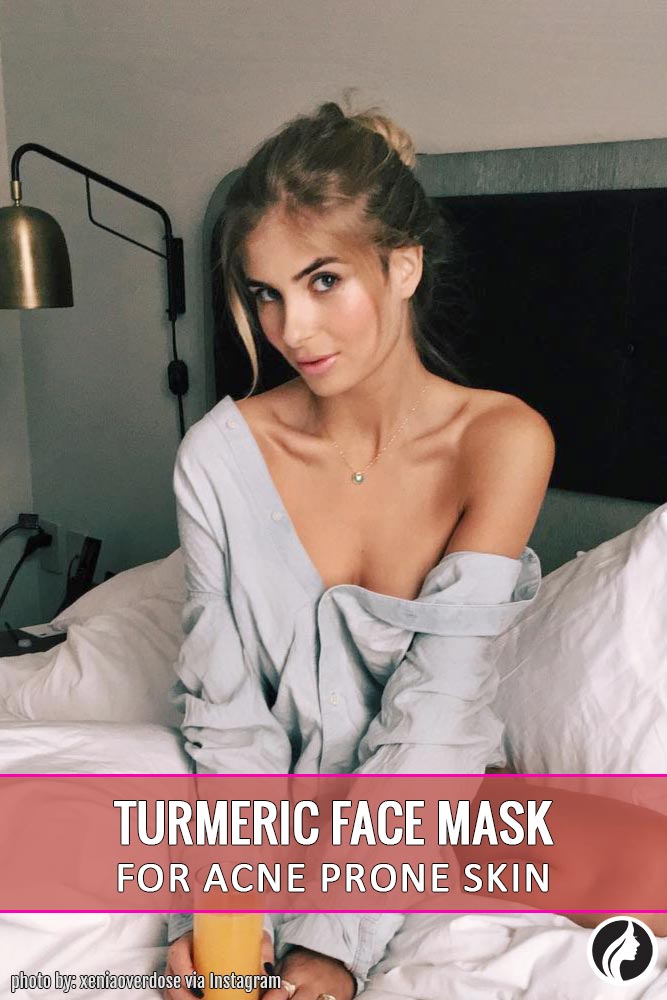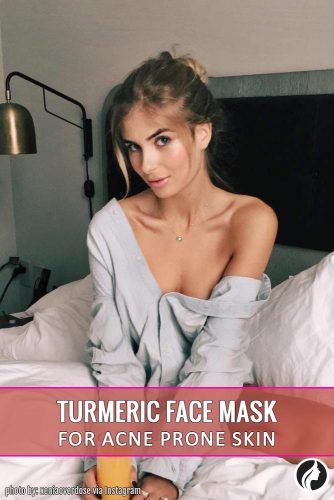 Source: xeniaoverdose via Instagram
A turmeric face pack works well to treat the acne-prone skin, to discover smooth and soft, glowing skin tone. Discover diy facial masks to get clear skin.
Winter Homemade Skin Care Mask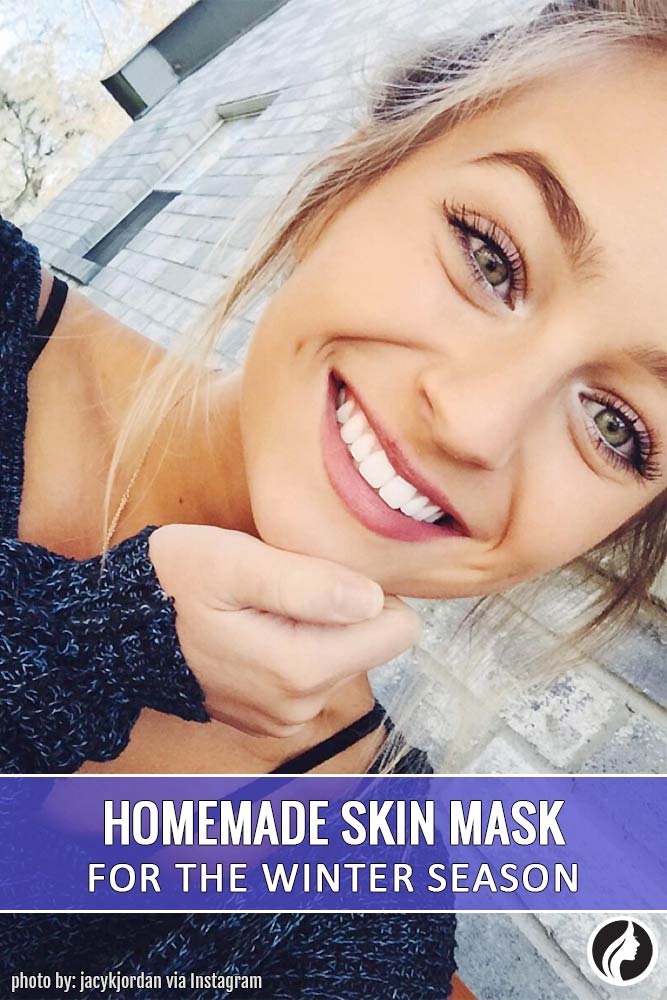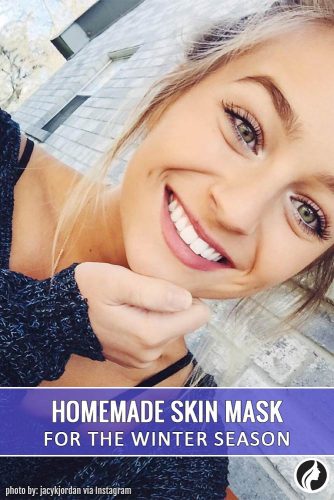 Source: jacykjordan via Instagram
This face mask from cold winter air, this will reduce the appearance of fine lines and wrinkles, minimize the pores and impart nutrients to the skin. Follow our winter skin care tips and use this mask every cold day, you will be surprised at the results.
Strawberry & Honey Face Mask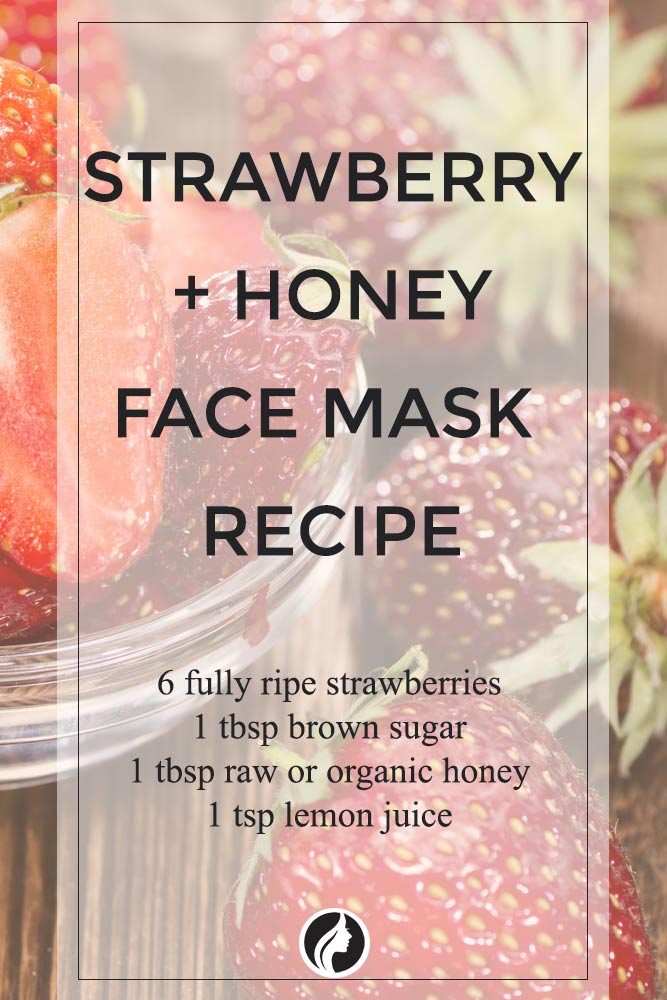 Honey is known to be excellent for skin, that is why it is the common ingredient in diy body scrubs as well as in masks. However, those who have extra sensitive skin should not use this facial as it can be harsh and dry out your skin.
Homemade Banana Face Mask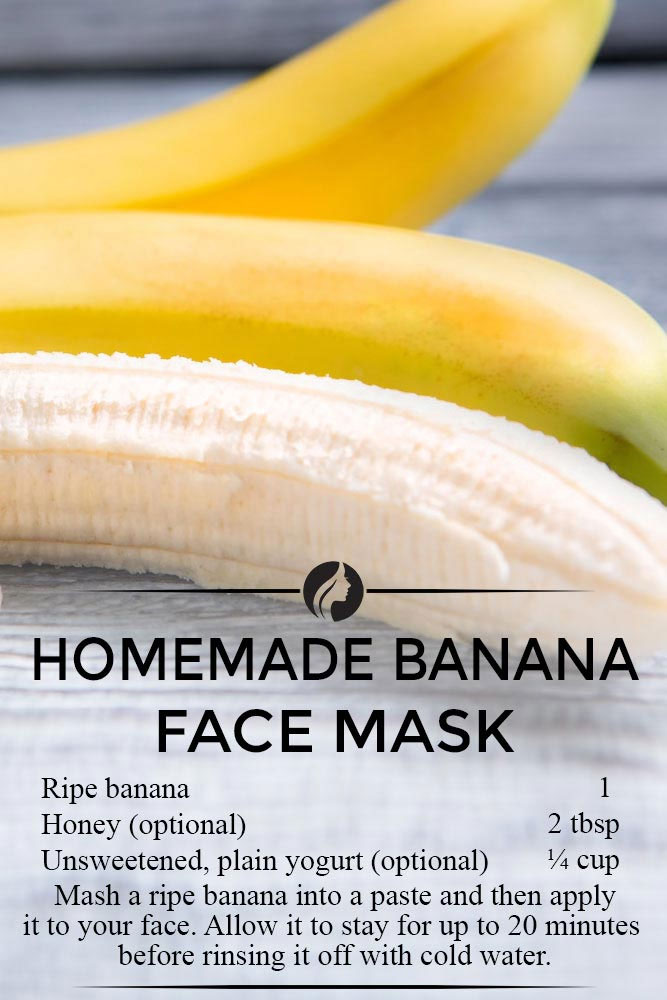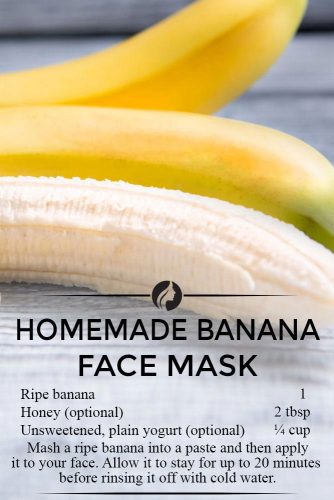 Bananas have so many health benefits including moisturizing properties to make your skin feel soft and smooth. This is also an excellent and completely natural acne remedy.
Check out the best homemade face mask recipes that you can easily prepare at home. Both, the one that contains strawberry and honey, and the one made of banana, are super-effective.
Besides taking care of your skin with the help of facial products, you should add the best foods for skin to your diet. Your skin always requires a sufficient nutrition from the inside, so consume as much vitamins-rich food as you can.