Christmas quotes, being inspirational sayings, are supposed to remind everyone about the true meaning of this jolly family holiday. Christmas is about having the faith, kind heart, positive worldview and the ability to see the beauty in everything. Surely, kids wait for this holiday because they want to receive many presents. But as we grow older, we realize that gifts are only a tiny part of this holiday and its true meaning is much deeper.
Christmas Quotes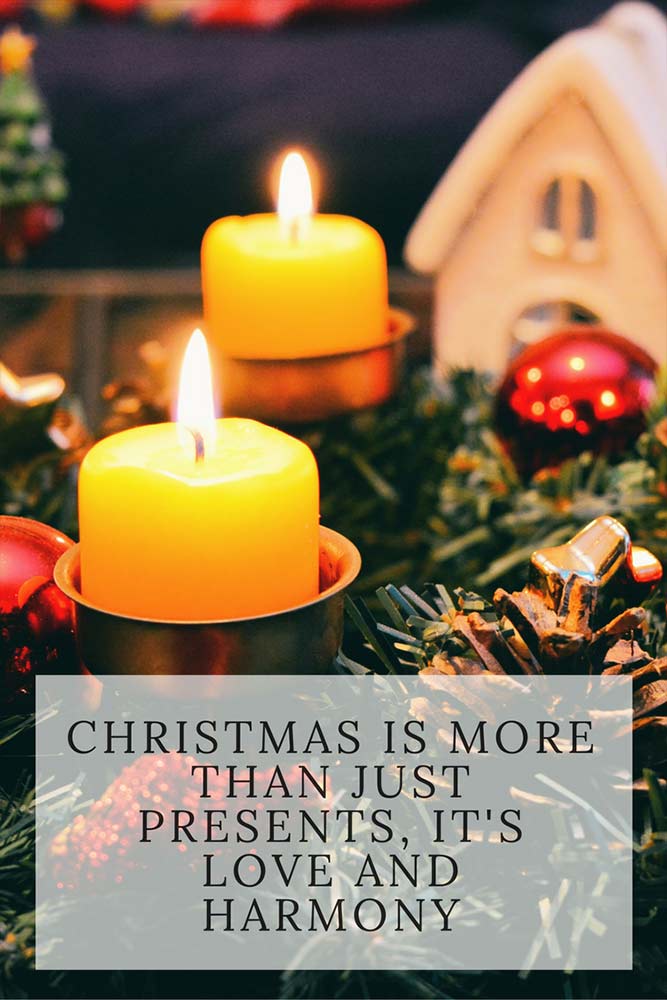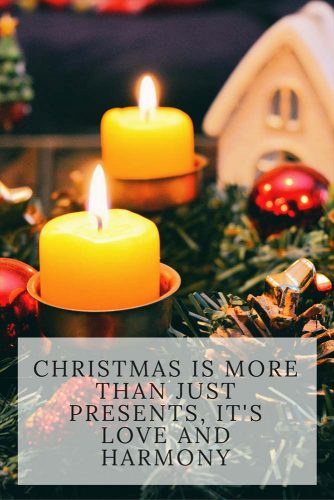 "Christmas is more than just presents, it's love and harmony."
Quote #2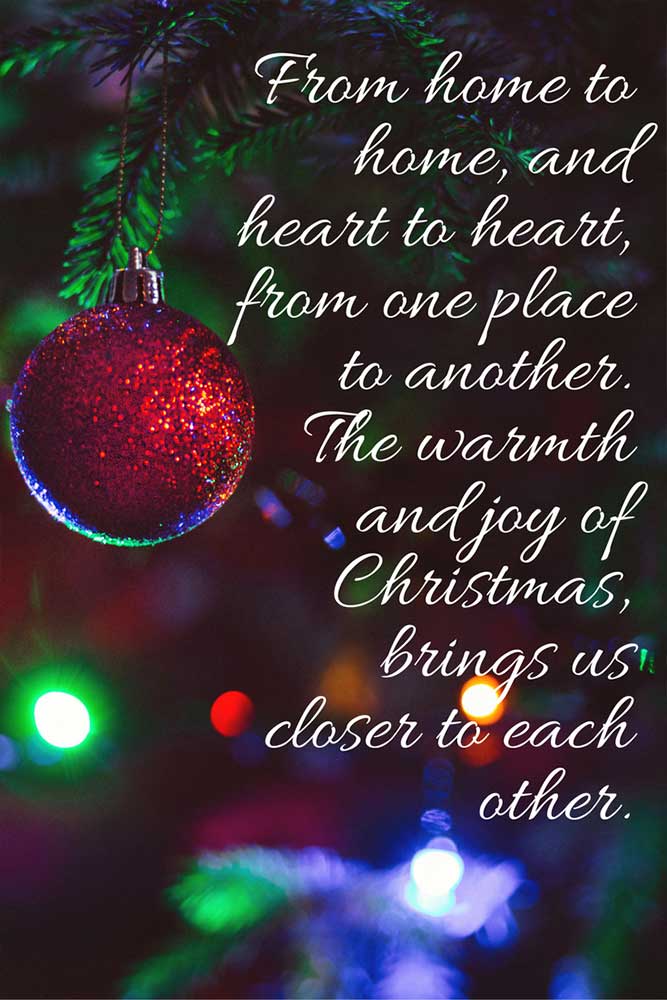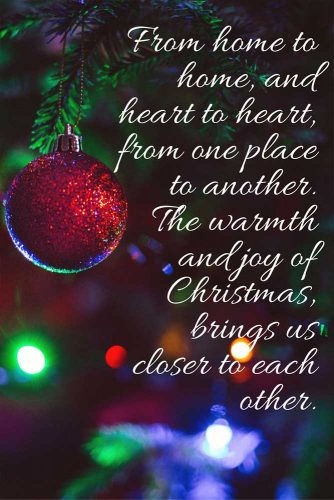 "From home to home, and heart to heart, from one place to another. The warmth and joy of Christmas, brights us closer to each other."
Quote #3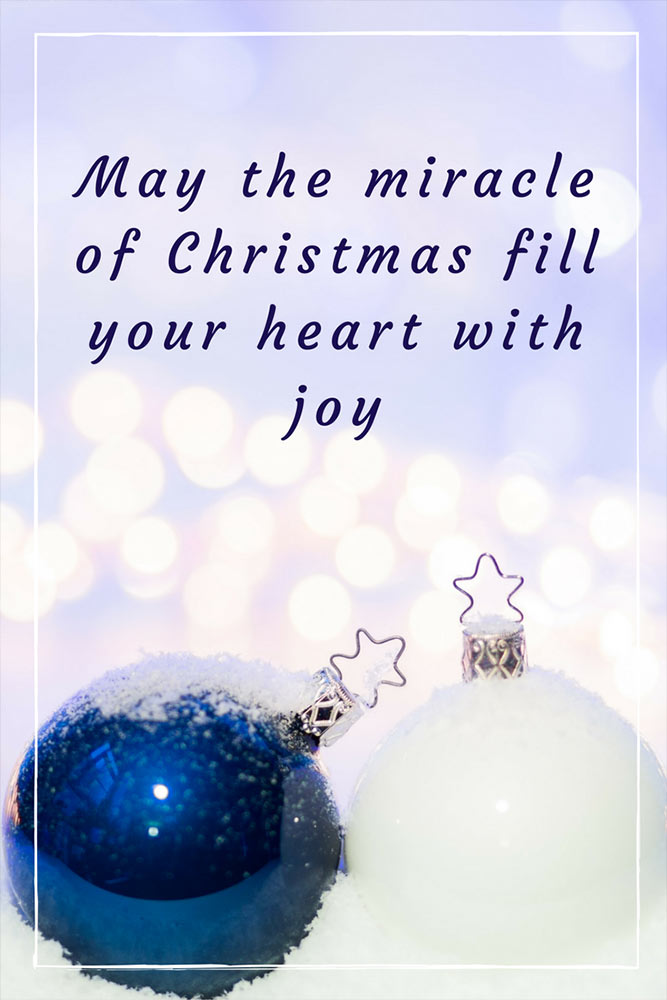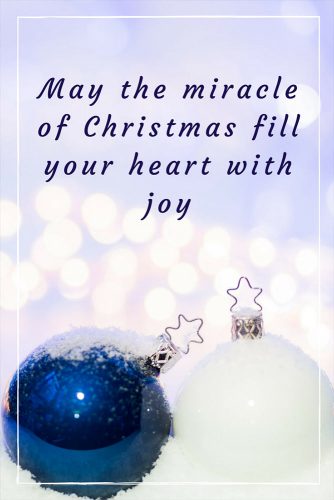 "May the miracle of Christmas fill your heart with joy."
Quote #4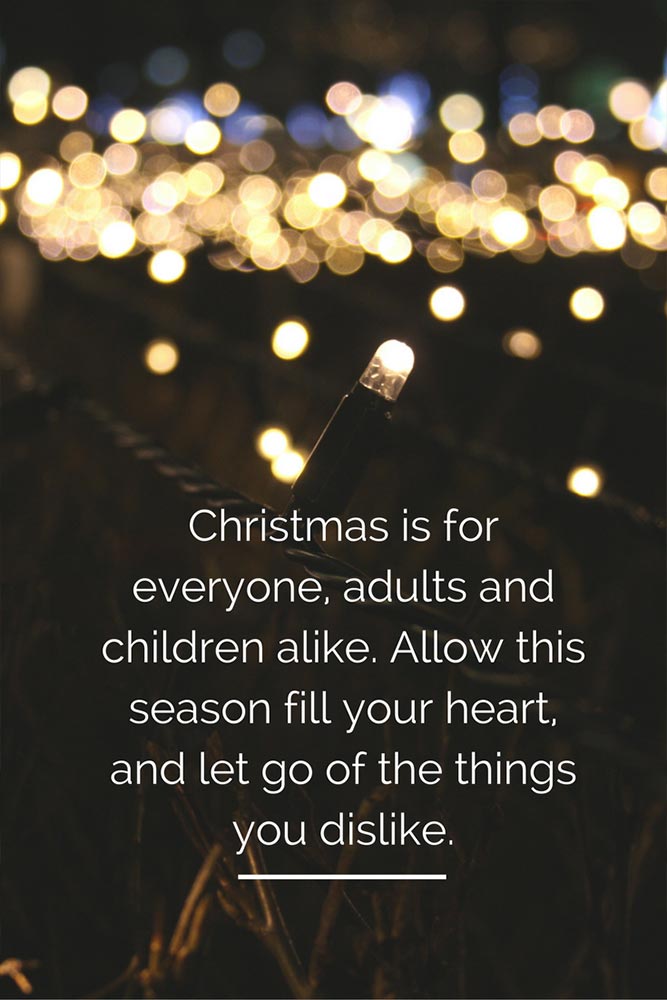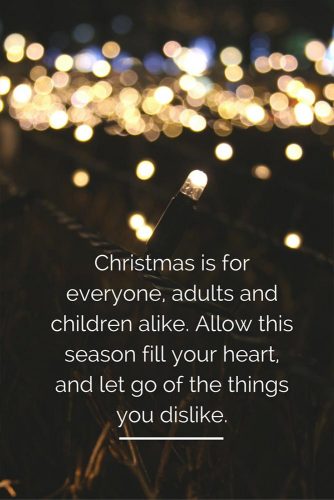 "Christmas is for everyone, adults and children alike. Allow this season fill your heart, and let go of the things you dislike."
Quote #5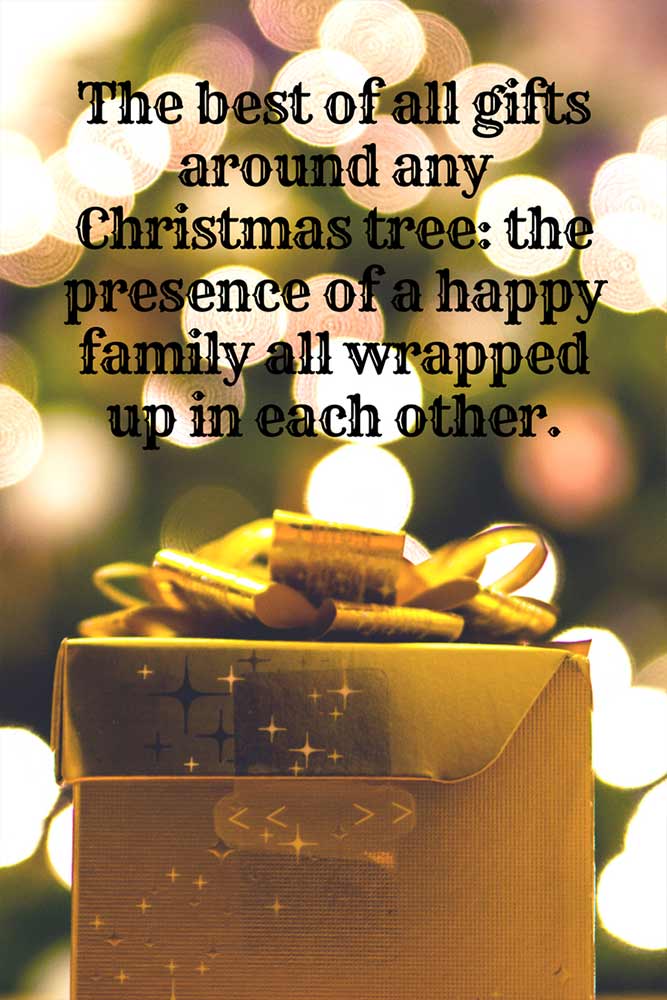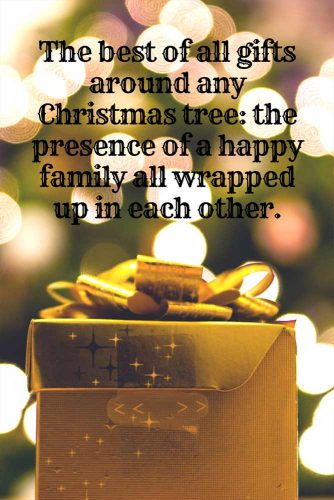 "The best of all gifts around any Christmas tree: the presence of a happy family all wrapped up in each other."
Christmas Quotes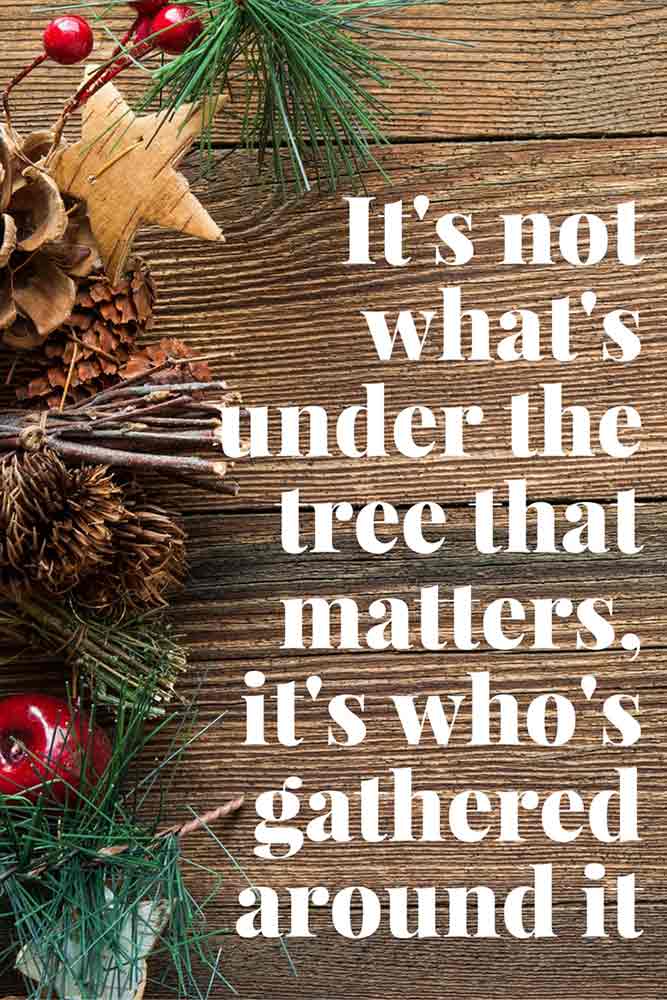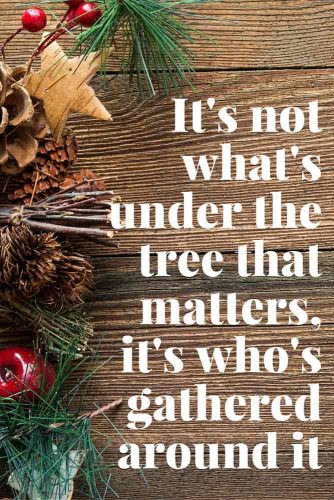 "It's not what's under the tree that matters, it's who's gathered around it."
Quote #7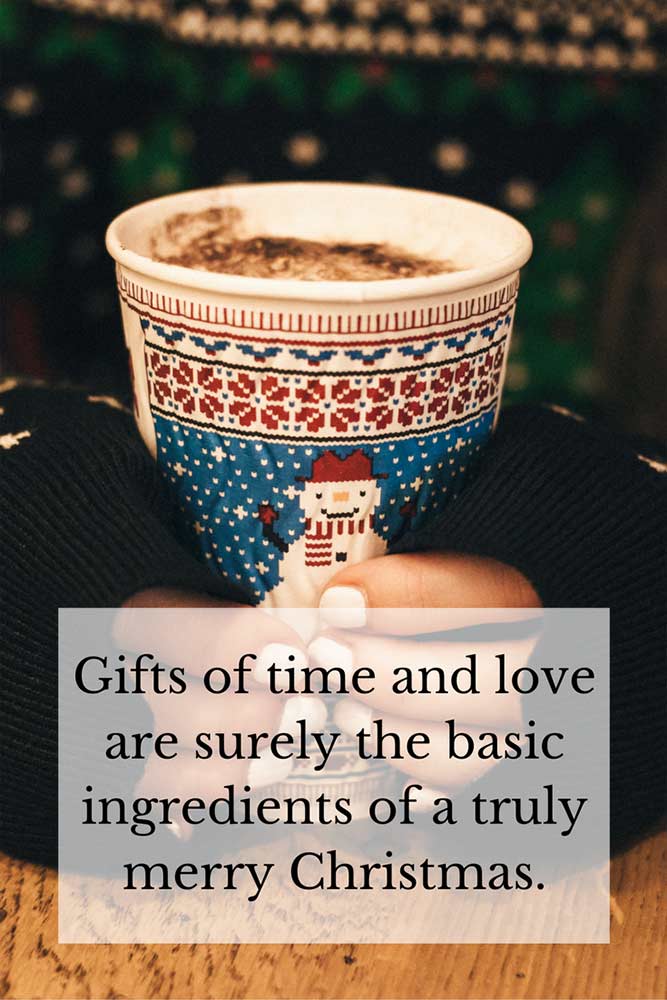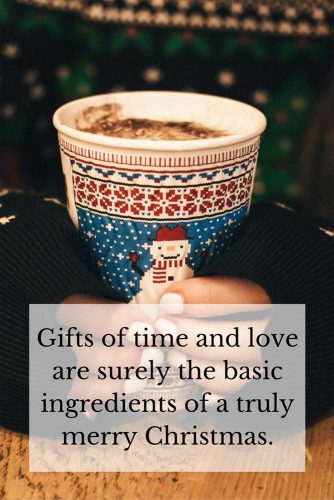 "Gifts of time and love are surely the basic ingredients of a truly merry Christmas."
Quote #8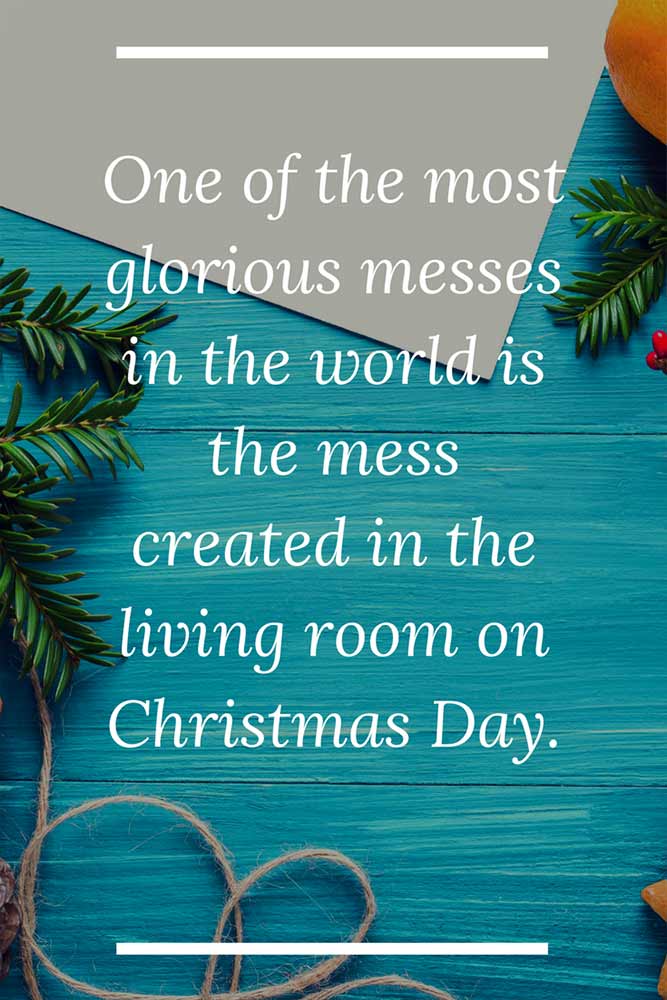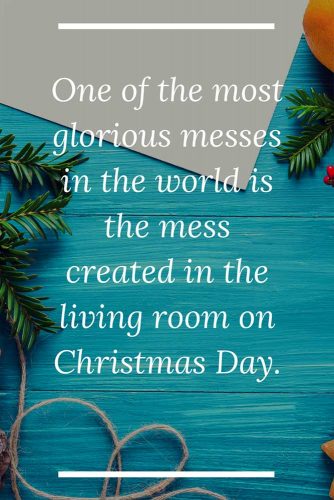 "One of the most glorious messes in the world is the mess created in the living room on Christmas Day."
Quote #9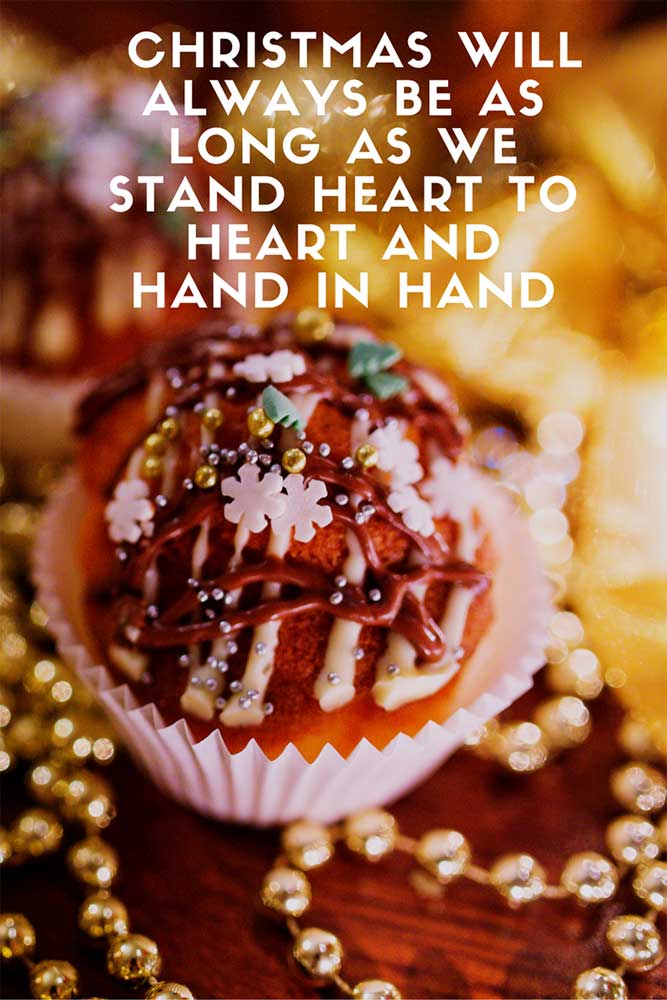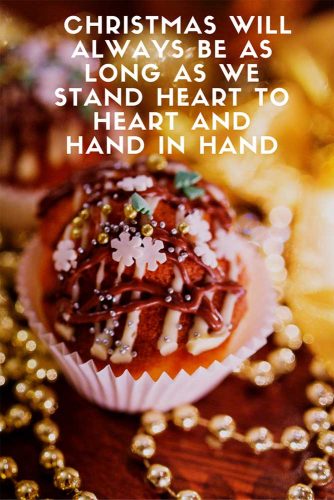 "Christmas will always be as long as we stand heart to heart and hand in hand."
Quote #10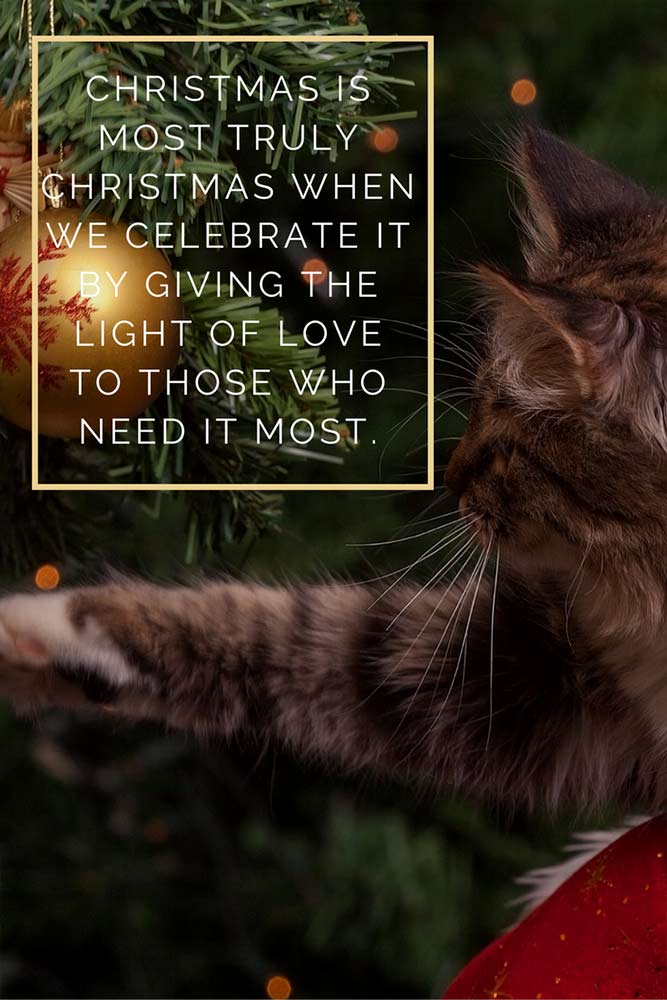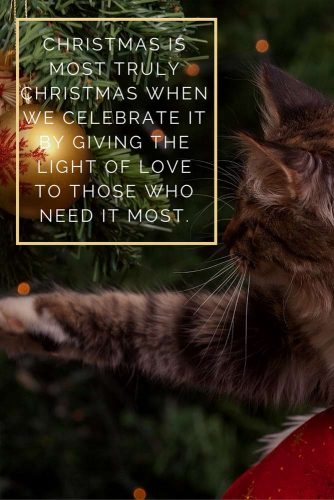 "Christmas is most truly Christmas when we celebrate it by giving the light of love to those who need it most."
Christmas Quotes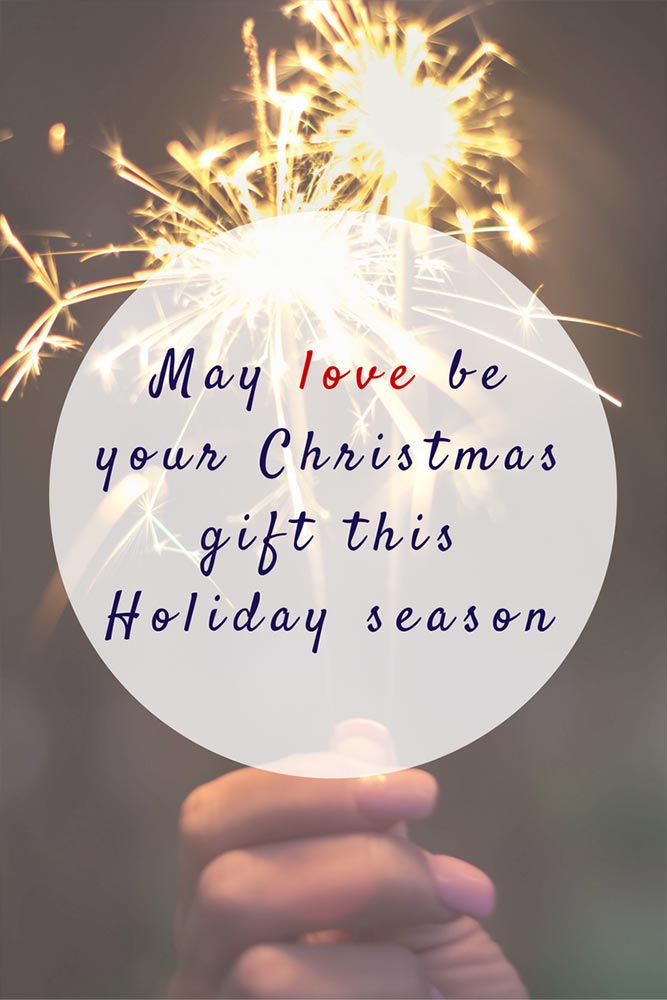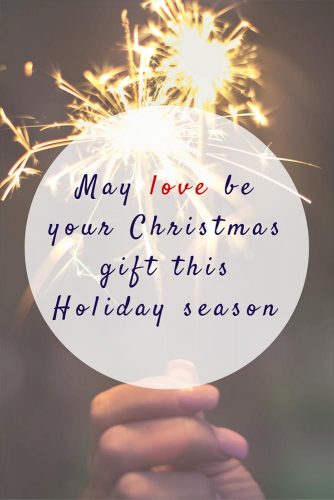 "May love be your Christmas gift this Holiday season."
Quote #12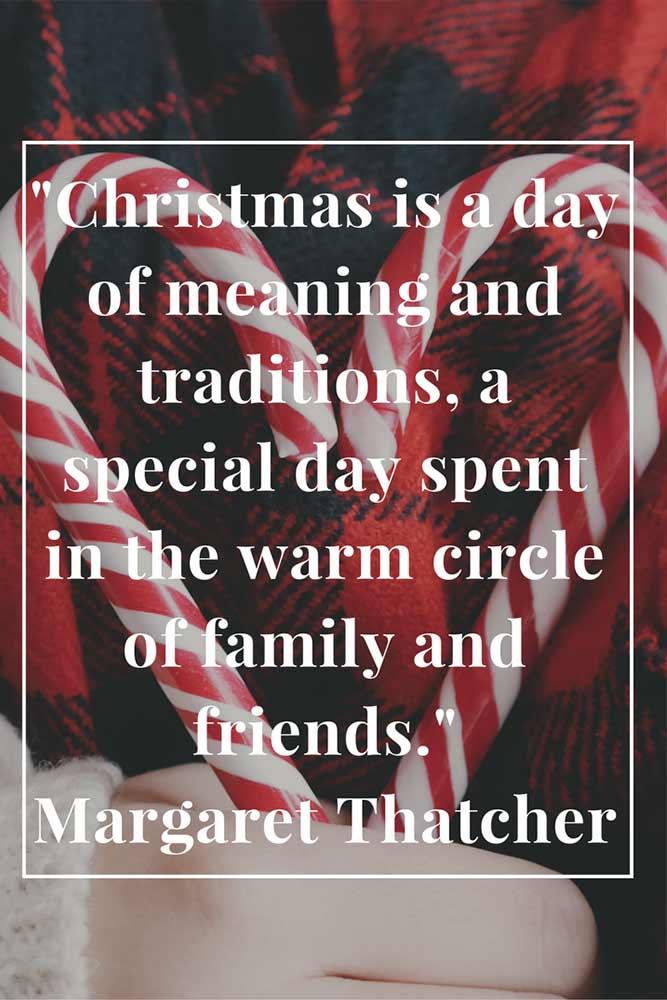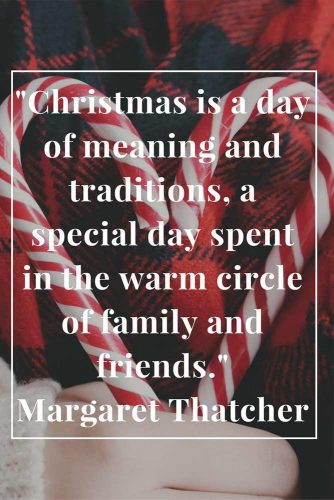 "Christmas is a day of meaning and traditions, a special day spent in the warm circle of family and friends." Margaret Thatcher
Quote #13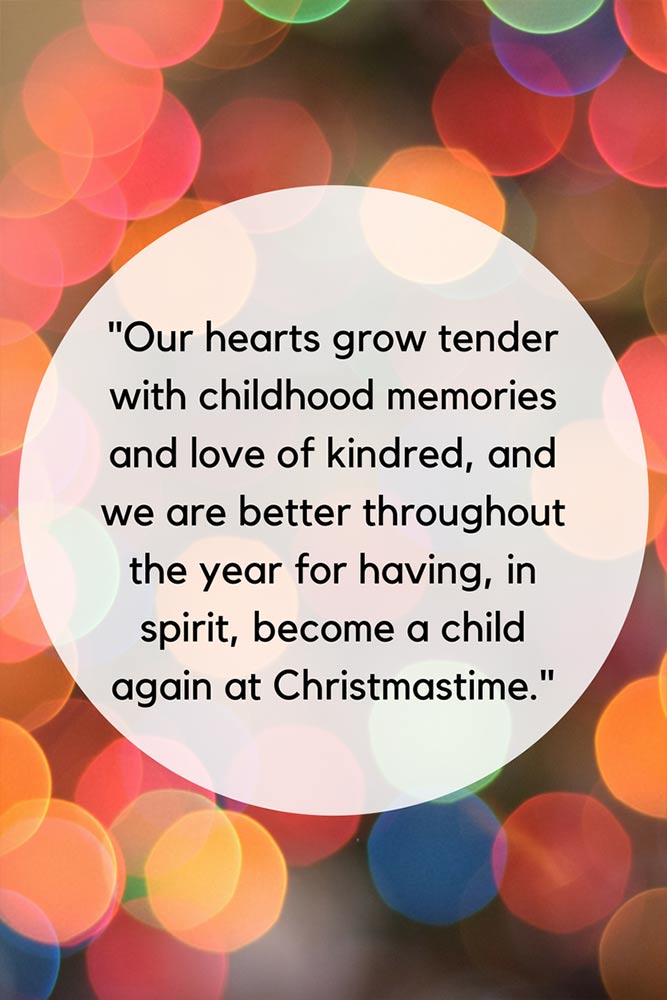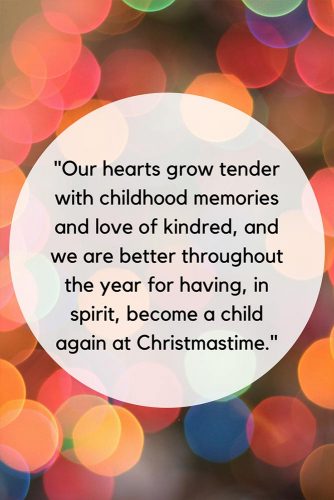 "Our hearts grow tender with childhood memories and love of kindred, and we are better throughout the year for having, in spirit, become a child again at Christmastime."
Quote #14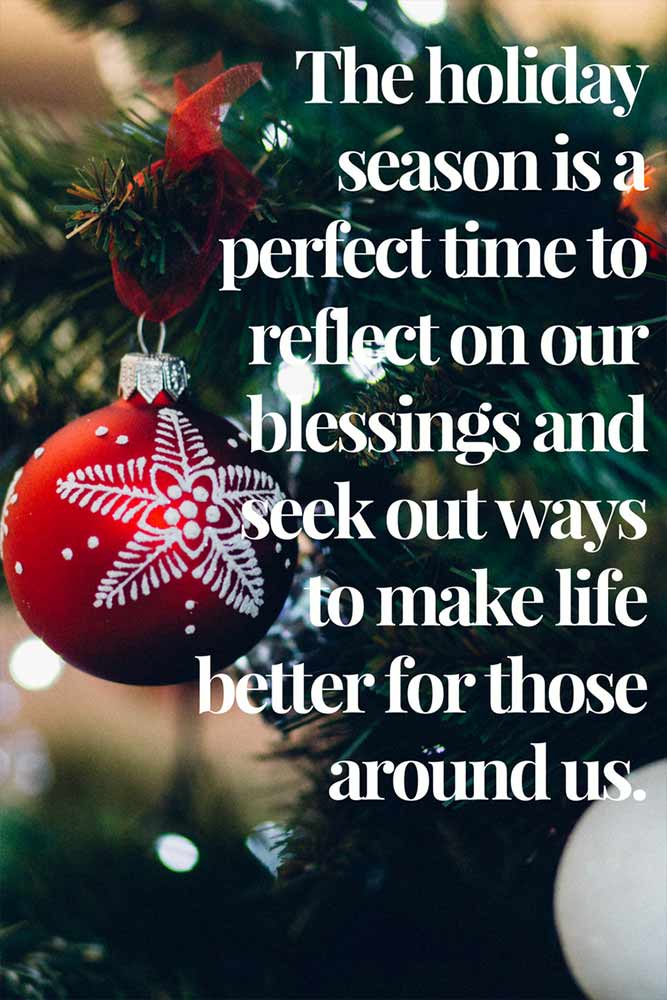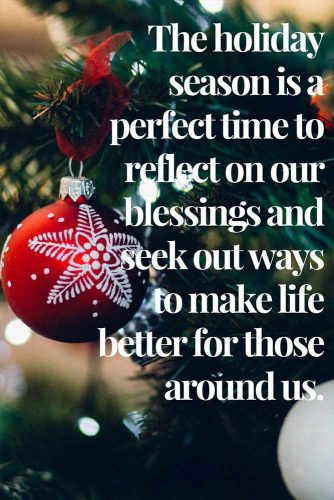 "The holiday season is a perfect time to reflect on our blessings and seek our ways to make life better for those around us."
Quote #15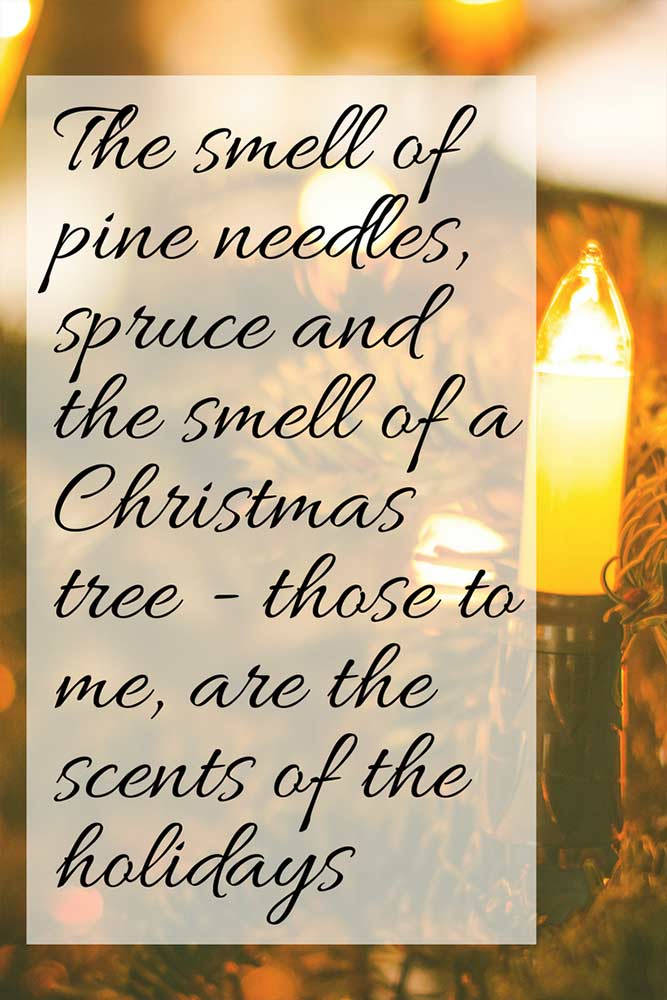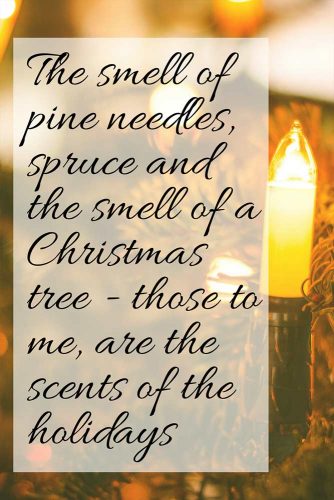 "The smell of pine needles, spruse and the smell of a Christmas tree - those to me, are the scents of the holidays."
It makes sense to learn how to save money on groceries when preparing to host a Christmas dinner. As, let us be honest, this warm holiday is quite costly. You will have to buy presents, food, drinks, new outfit, and some things to decorate your house. Why not save some money?
Christmas Quotes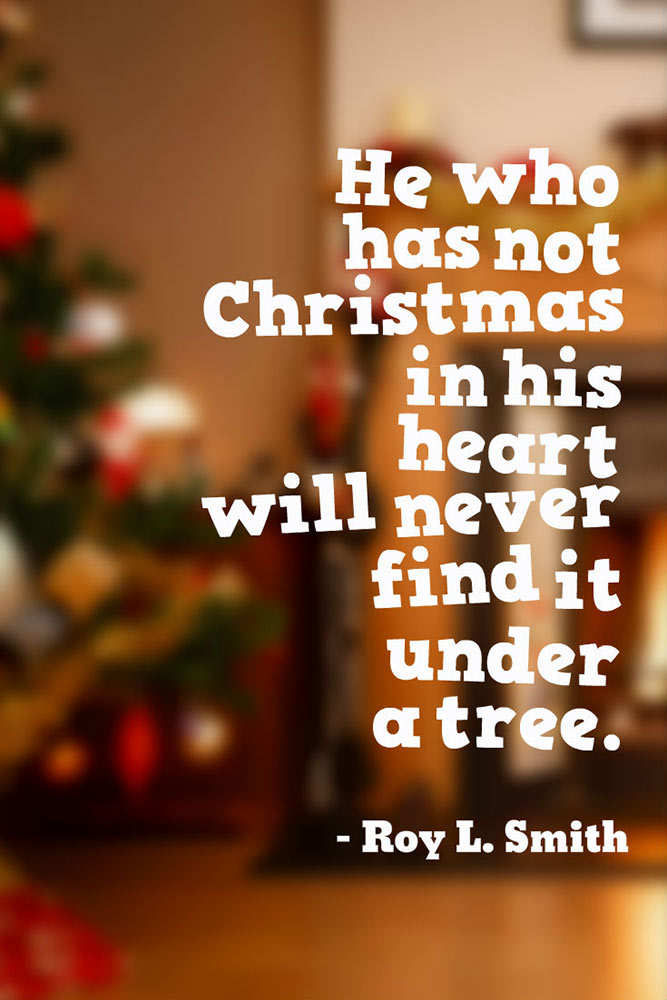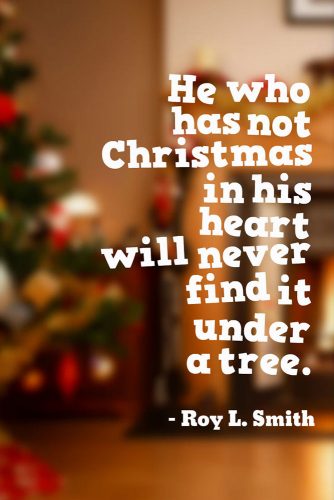 "He who has not Christmas in his heart will never find it under a tree." – Roy L. Smith
Quote #17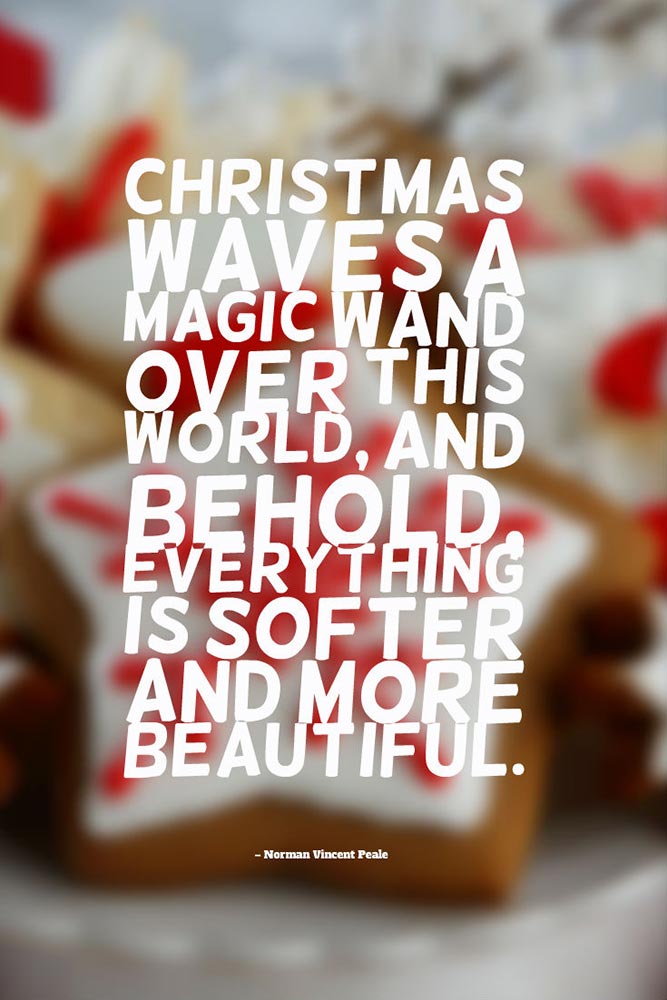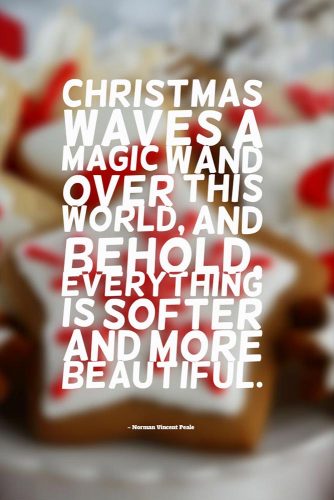 "Christmas waves a magic wand over this world, and behold, everything is softer and more beautiful." – Norman Vincent Peale
Quote #18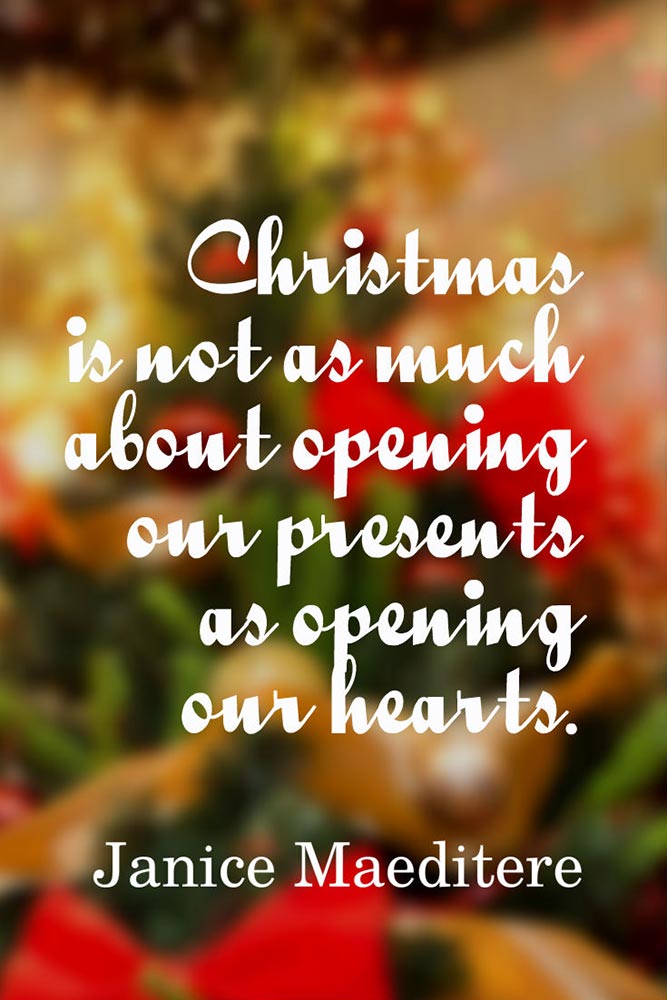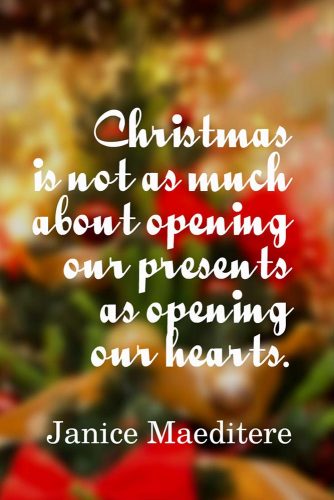 "Christmas is not as much about opening our presents as opening our hearts." – Janice Maeditere
Quote #19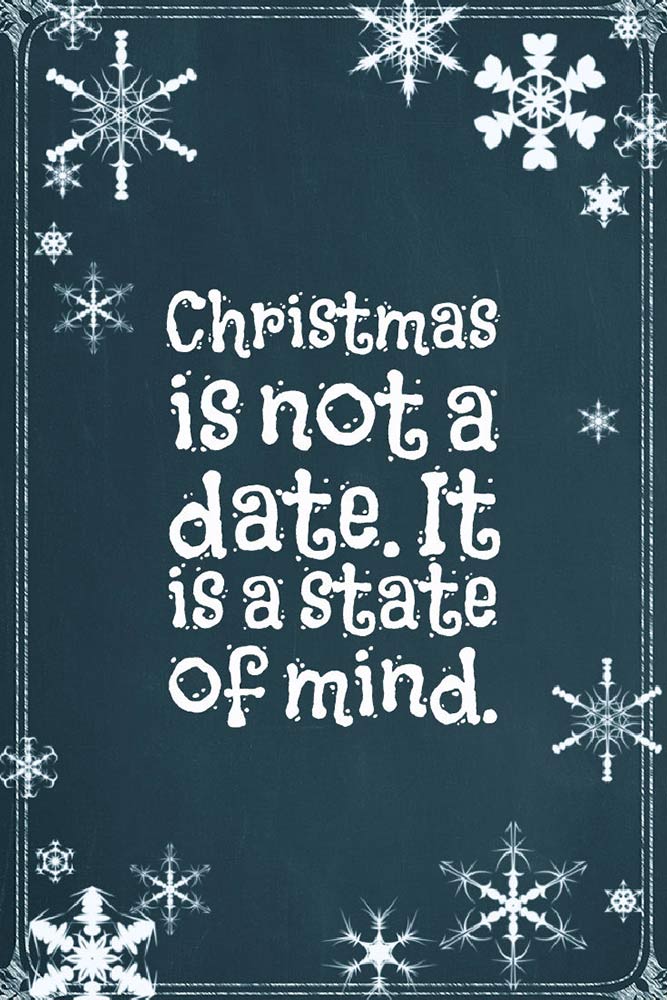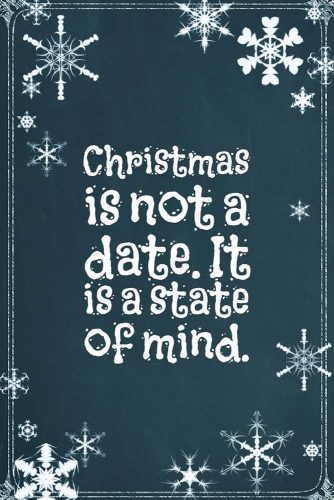 "Christmas is not a date. It is a state of mind." – Mary Ellen Chase
And concerning Christmas décor, don't forget about outdoor lighting. But make sure that it is as jolly and bright as this holiday. So, let these green and red and gold lights lure your guests inside the house. The holiday begins outside.
Christmas Quotes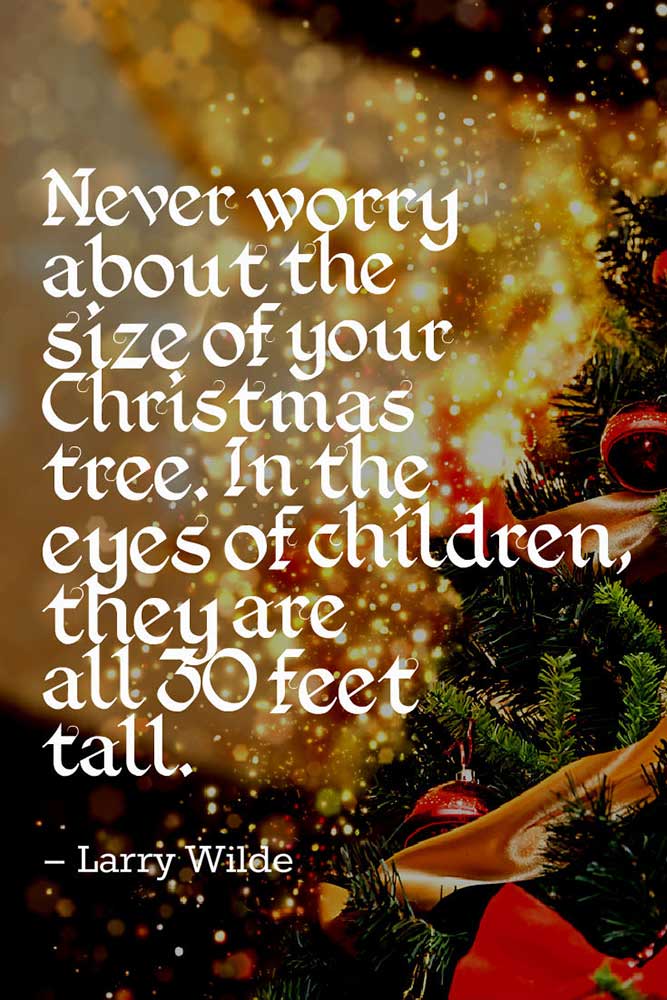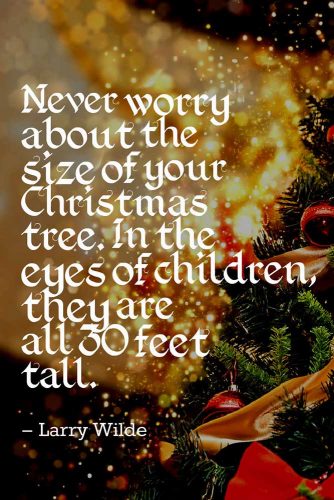 "Never worry about the size of your Christmas tree. In the eyes of children, they are all 30 feet tall." – Larry Wilde
Quote #21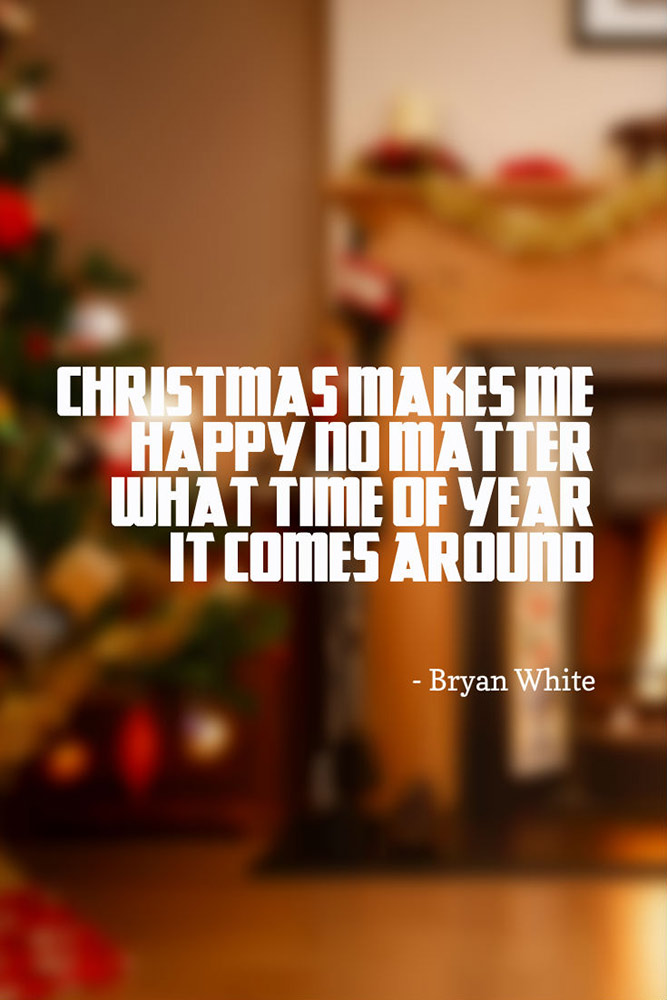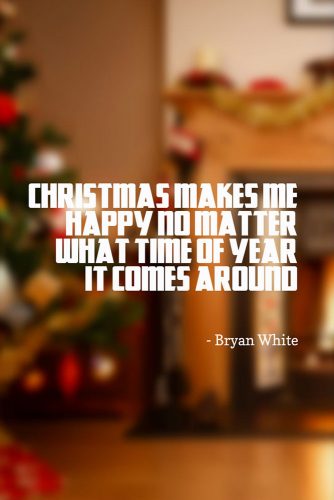 "Christmas makes me happy no matter what time of year it comes around." - Bryan White
Quote #22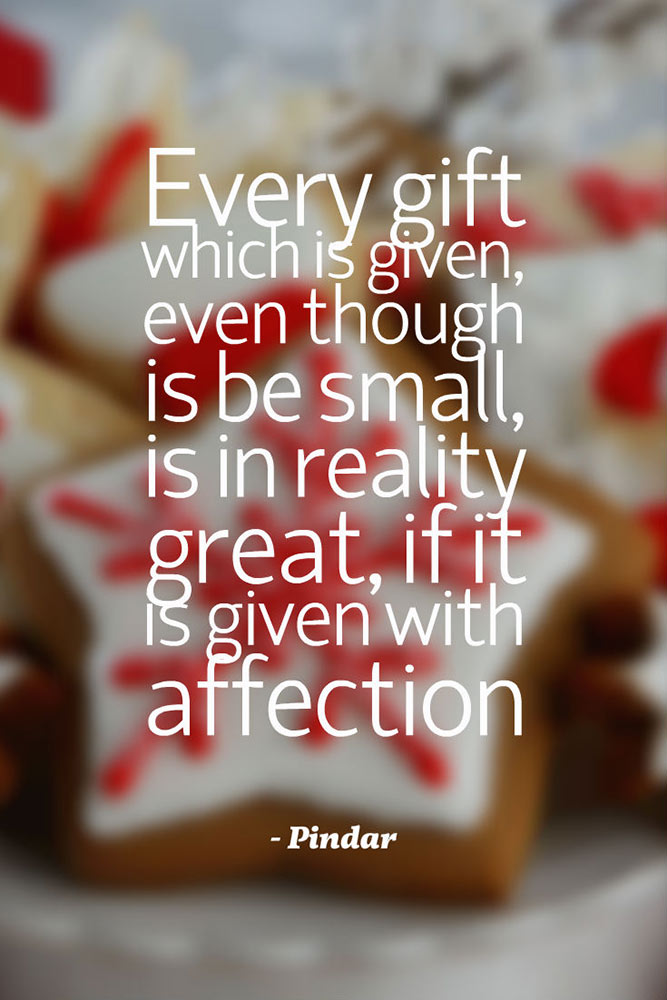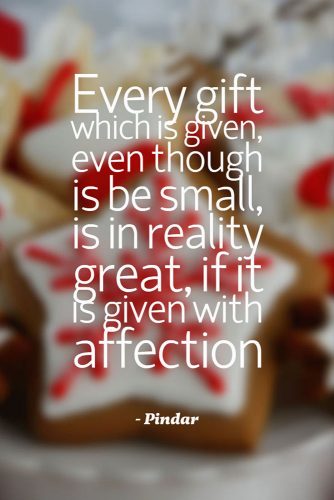 "Every gift which is given, even though is be small, is in reality great, if it is given with affection." - Pindar
Quote #23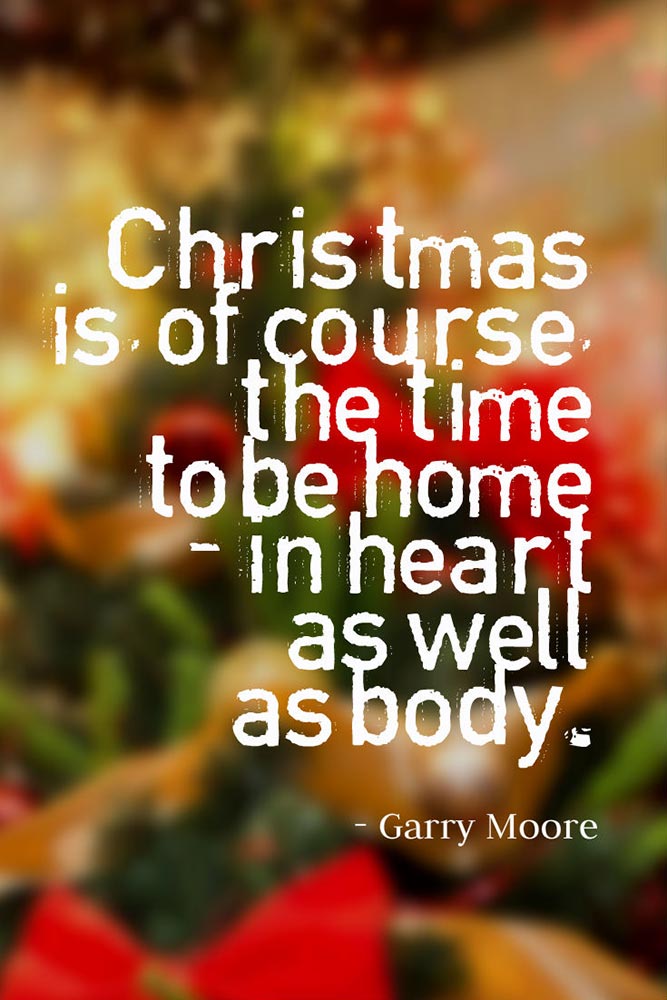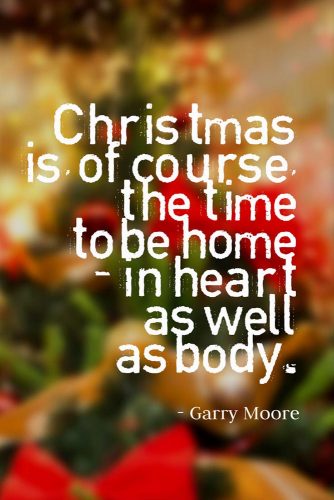 "Christmas is, of course, the time to be home - in heart as well as body." - Garry Moore
Christmas Quotes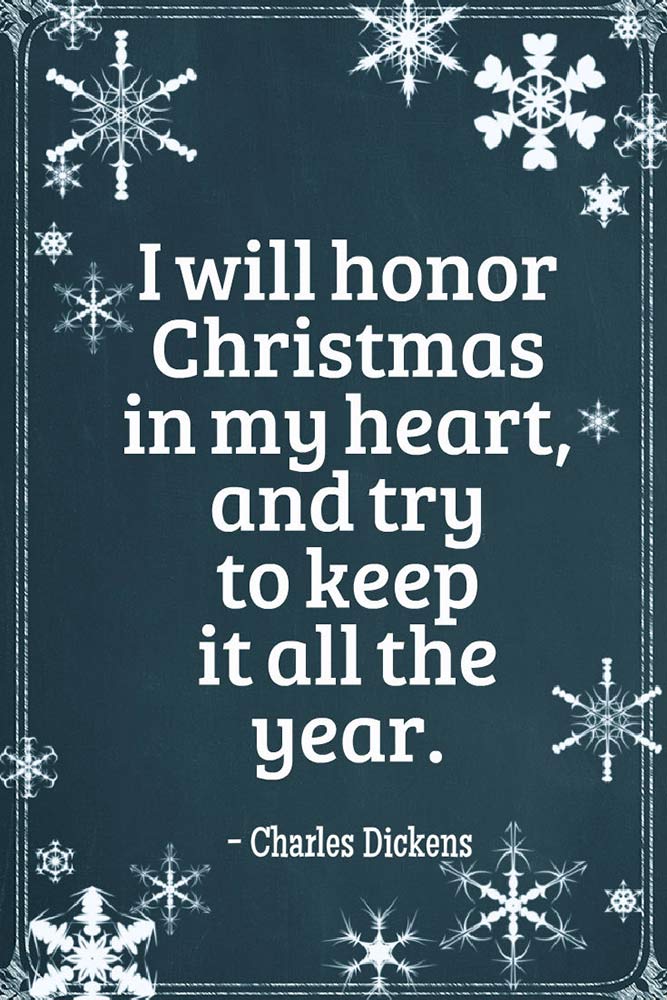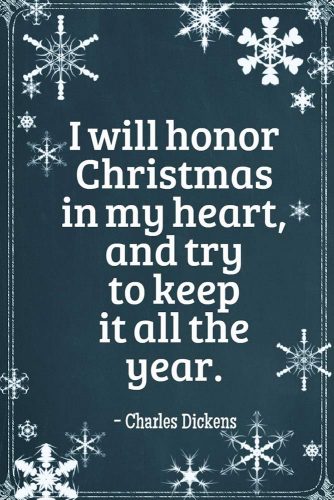 "I will honor Christmas in my heart, and try to keep it all the year." - Charles Dickens
Quote #25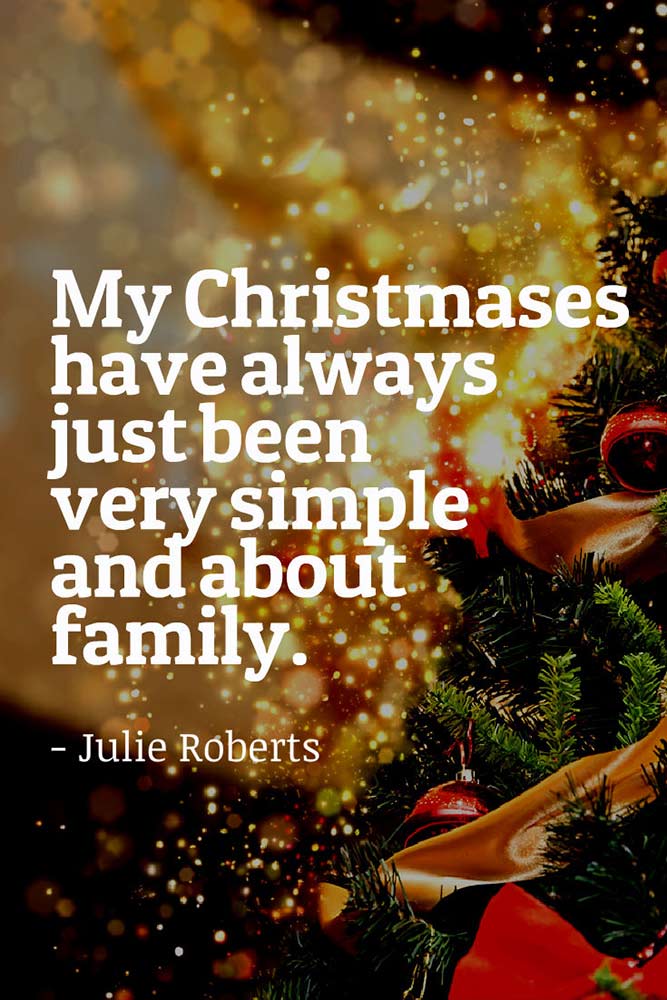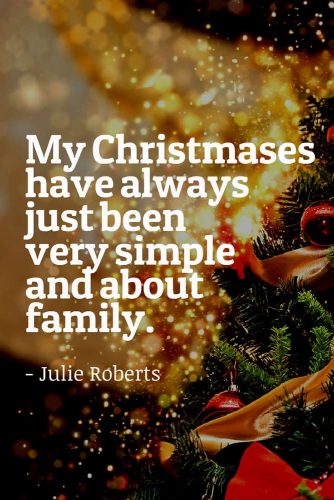 "My Christmases have always just been very simple and about family." - Julie Roberts
Quote #26
Source: JennovaDesigns via Etsy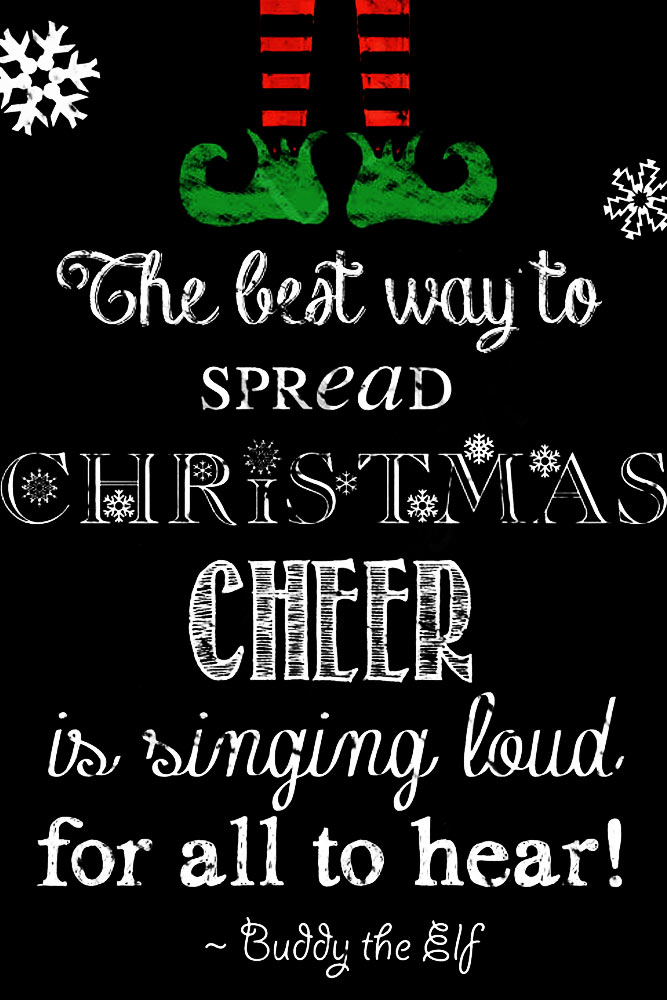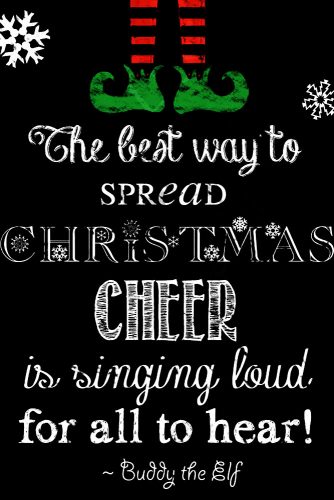 "The best way to spread Christmas cheer is singing loud for all to hear!" - Buddy the Elf
Quote #27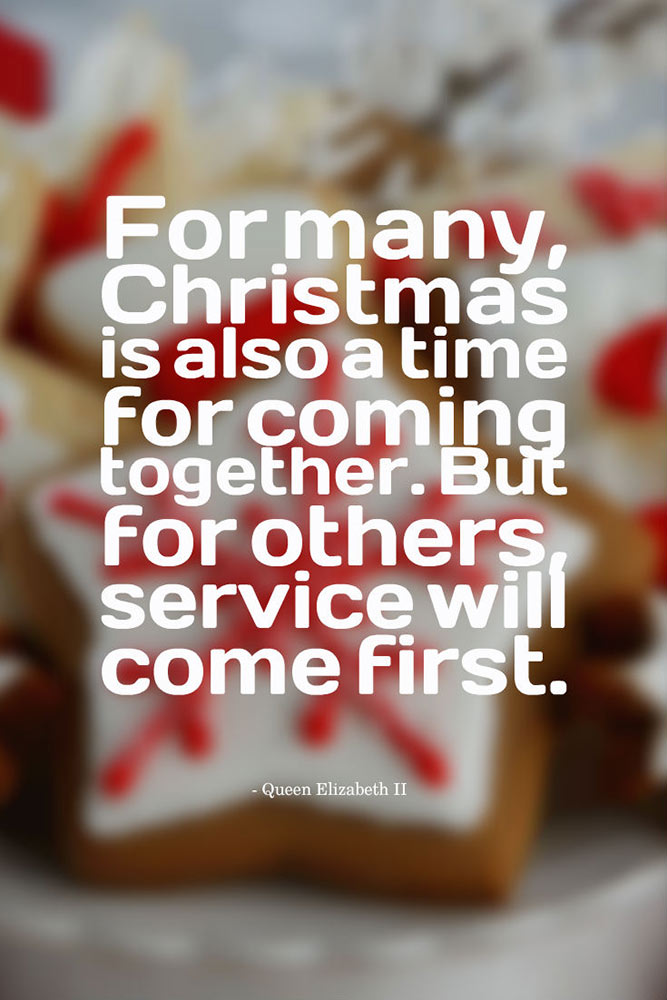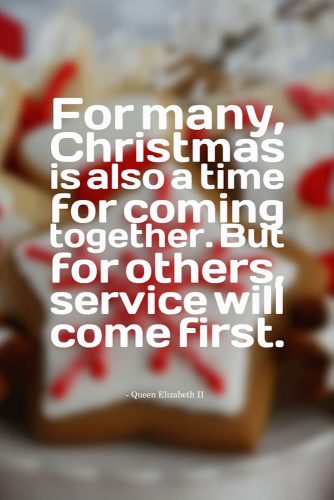 "For many, Christmas is also a time for coming together. But for others, service will come first." - Queen Elizabeth II
Quote #28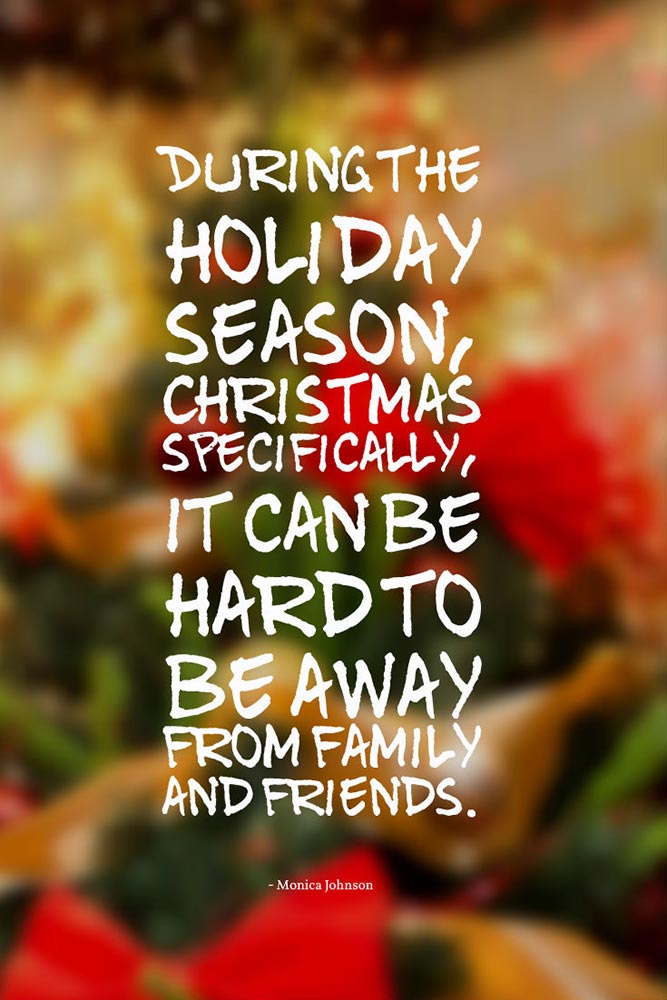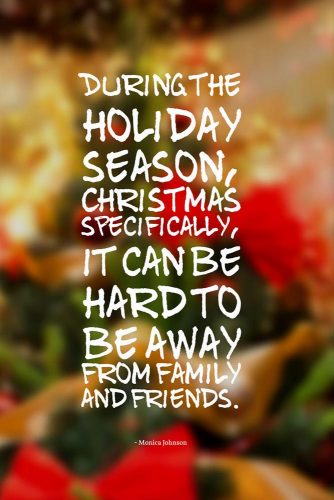 "During the holiday season, Christmas specifically, it can be hard to be away from family and friends." - Monica Johnson
Christmas Quotes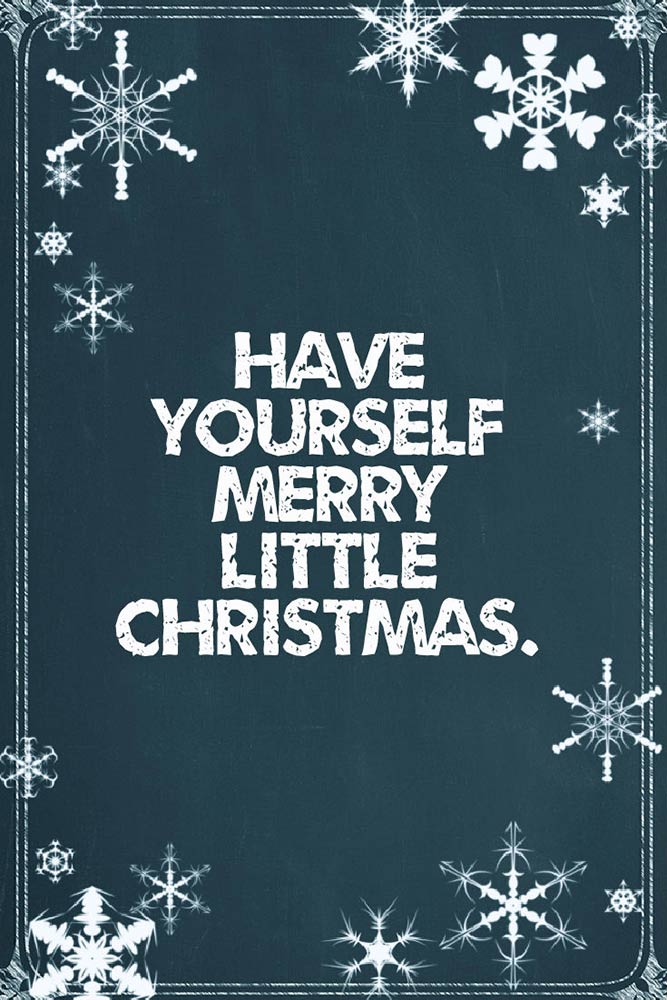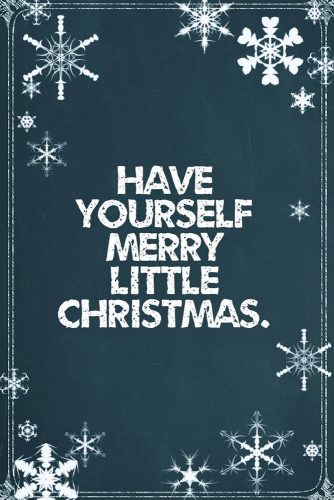 Have yourself merry little Christmas.
Quote #30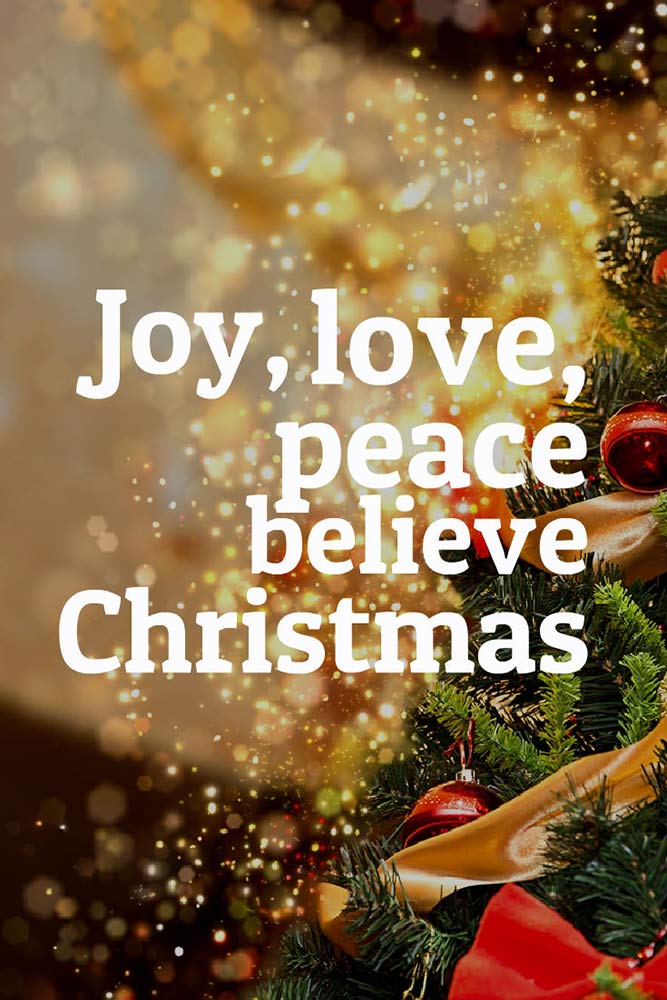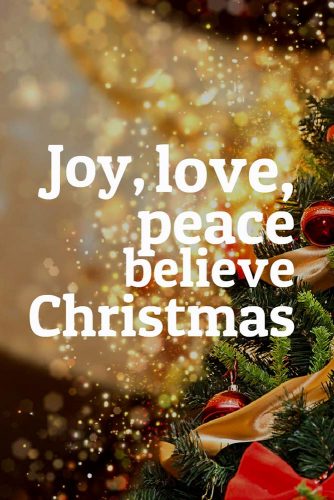 Joy, love, peace believe Christmas
Quote #31
Source: Quilted Cabin
May you never be too grown-up to search the skies on Christmas eve.
Quote #32
Credit photo: instagram.com/farmhousechicblog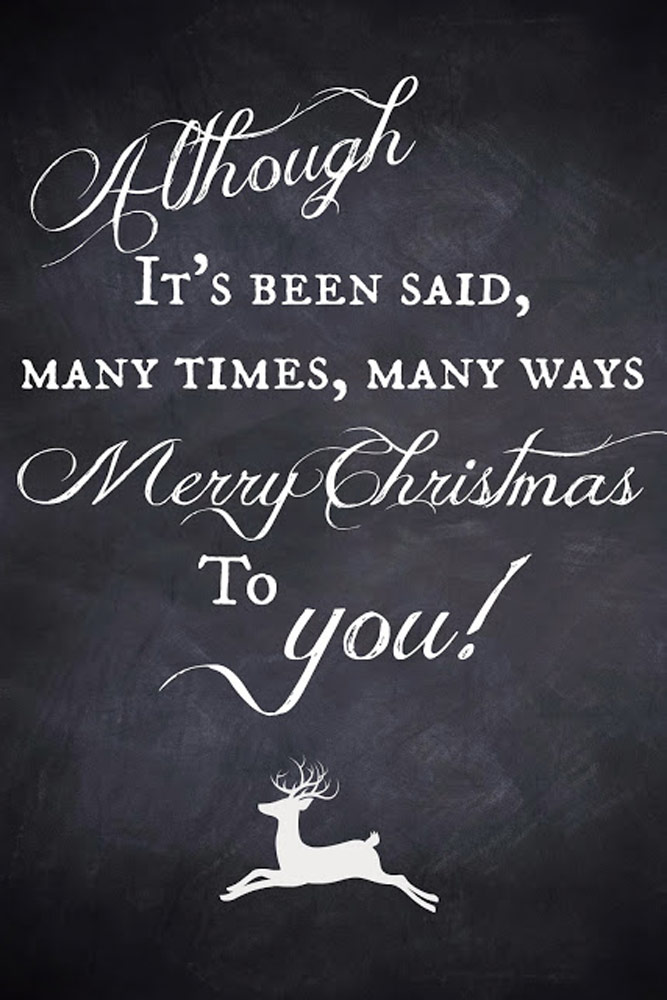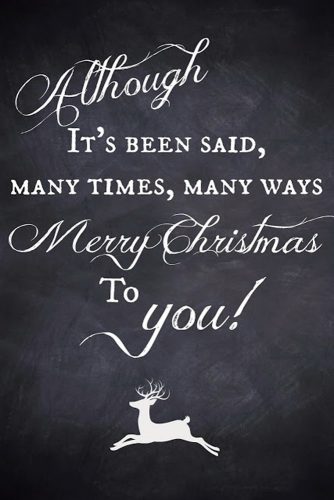 Although it's been said, many times, many ways - Merry Christmas to you!
Quote #33
Credit photo: instagram.com/aarielsattic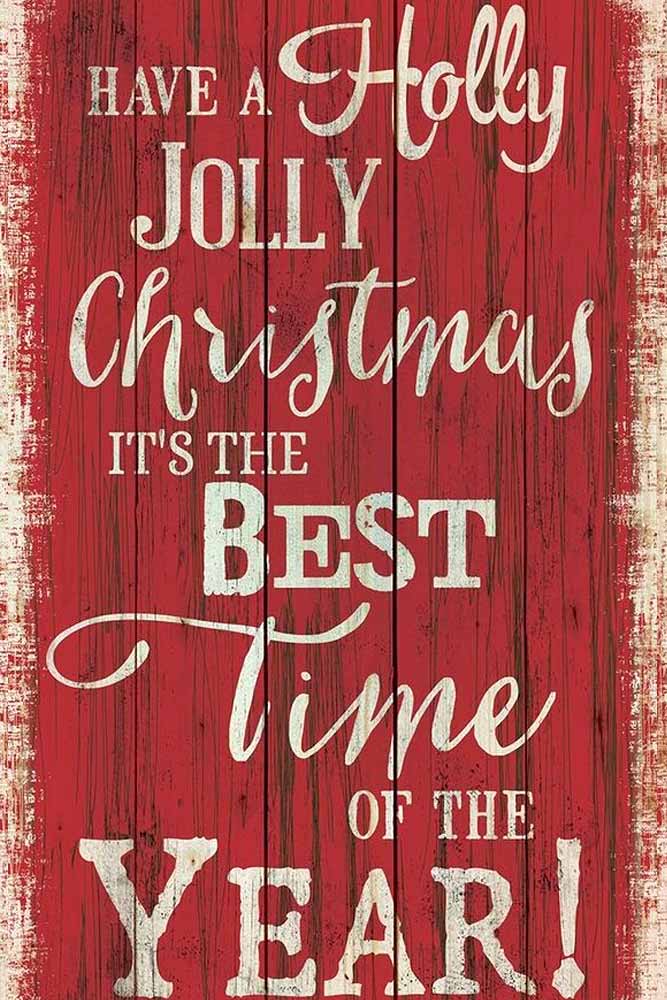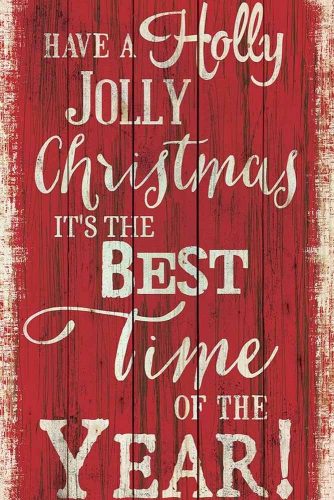 Have a Holly Jolly Christmas it's best time of the year!
Christmas Quotes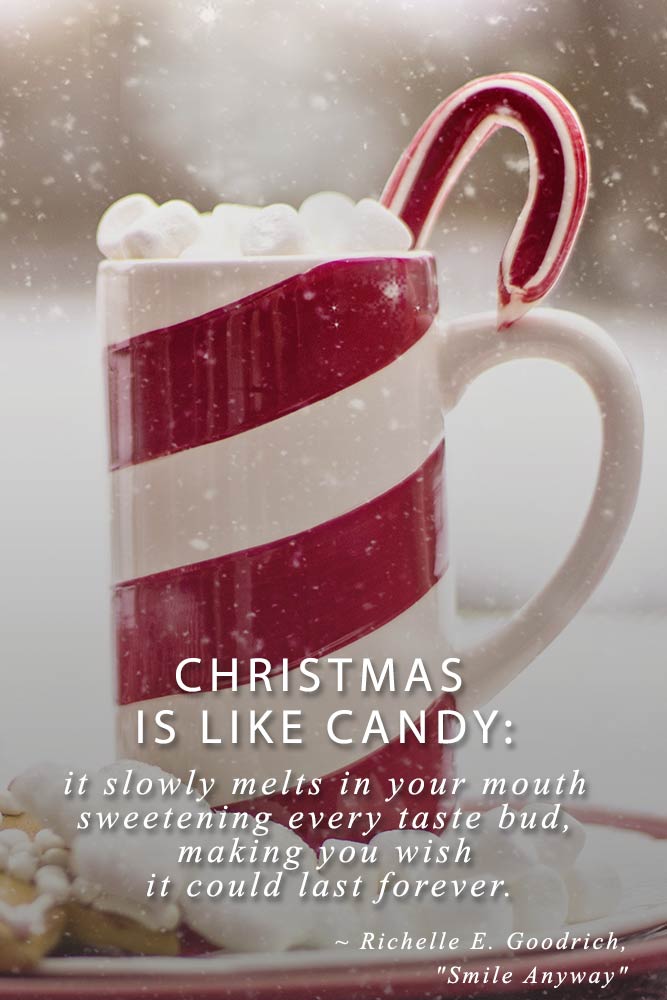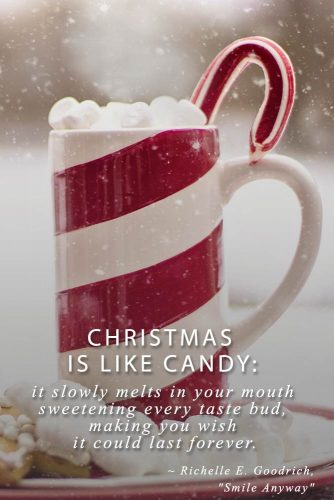 Christmas is like candy: it slowly melts in your mouth sweetening every taste bud, making you wish it could last forever. - Richelle E. Goodrich, "Smile Anyway"
Quote #35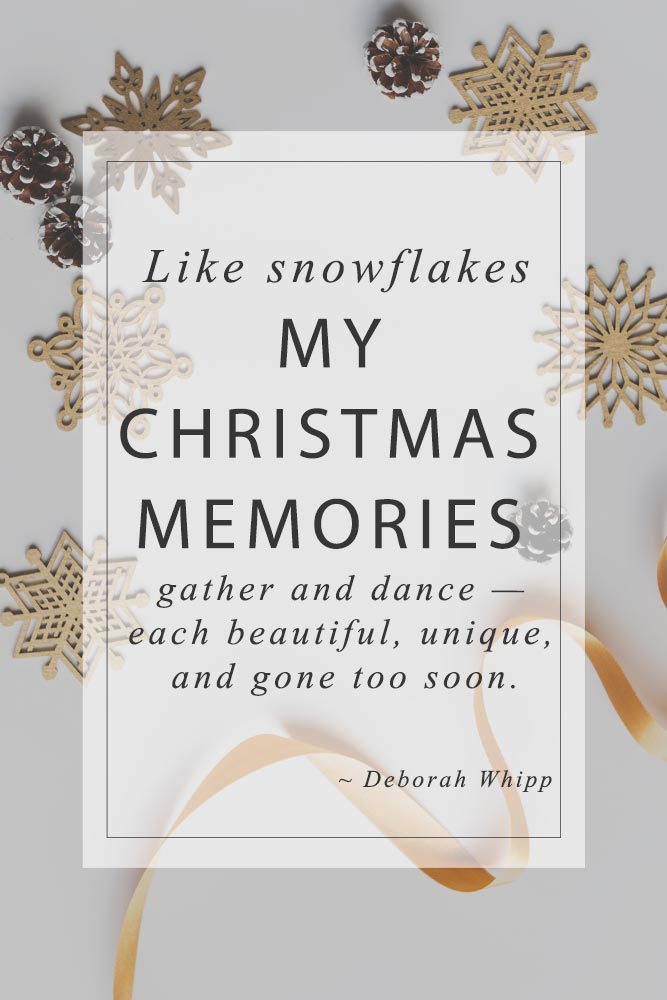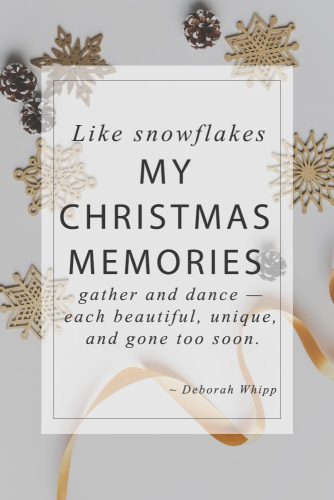 Like snowflakes, my Christmas memories gather and dance — each beautiful, unique, and gone too soon. - Deborah Whipp
Quote #36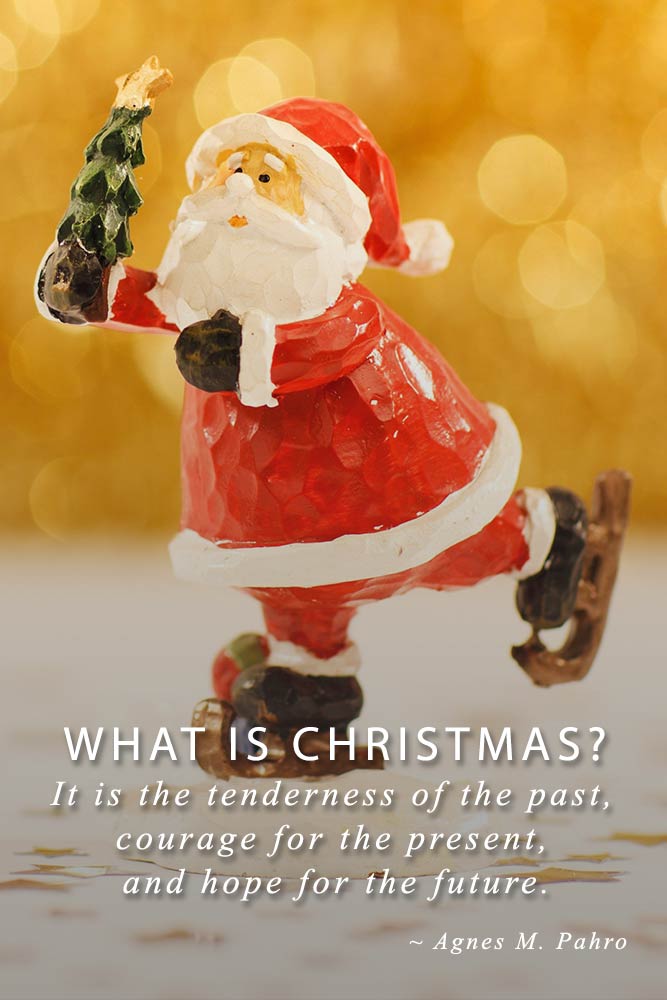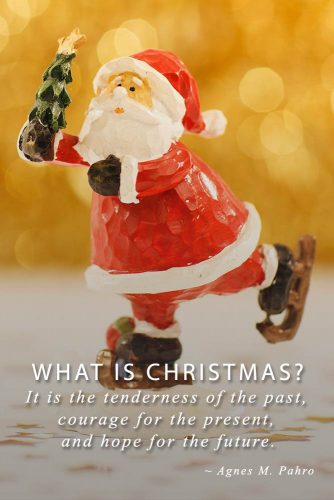 What is Christmas? It is the tenderness of the past, courage for the present, and hope for the future. - Agnes M. Pahro
Quote #37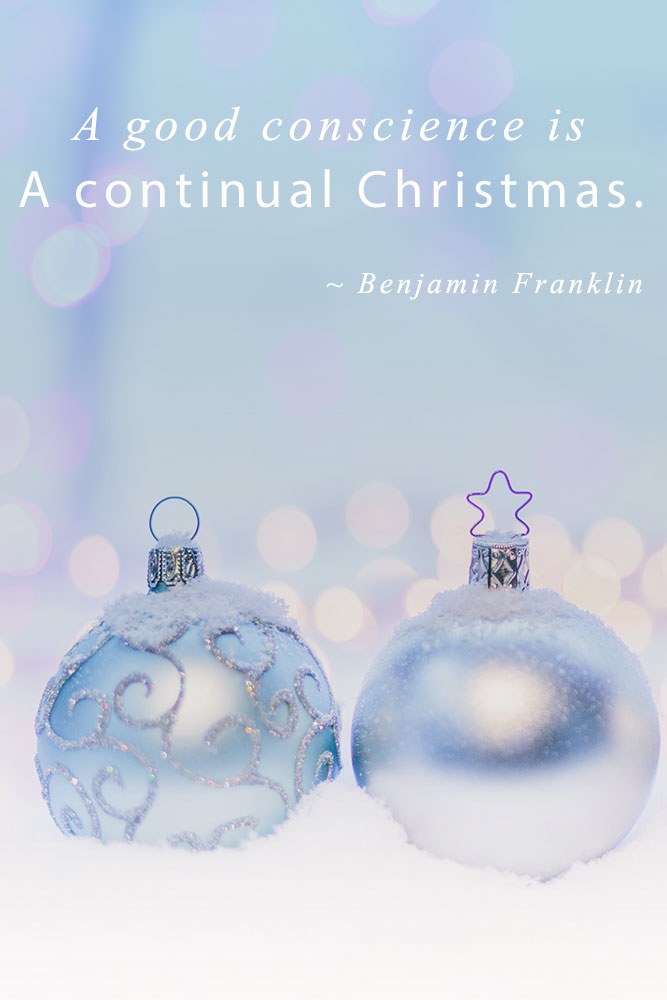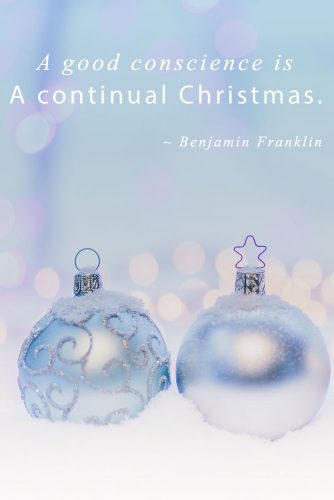 A good conscience is a continual Christmas. - Benjamin Franklin
Quote #38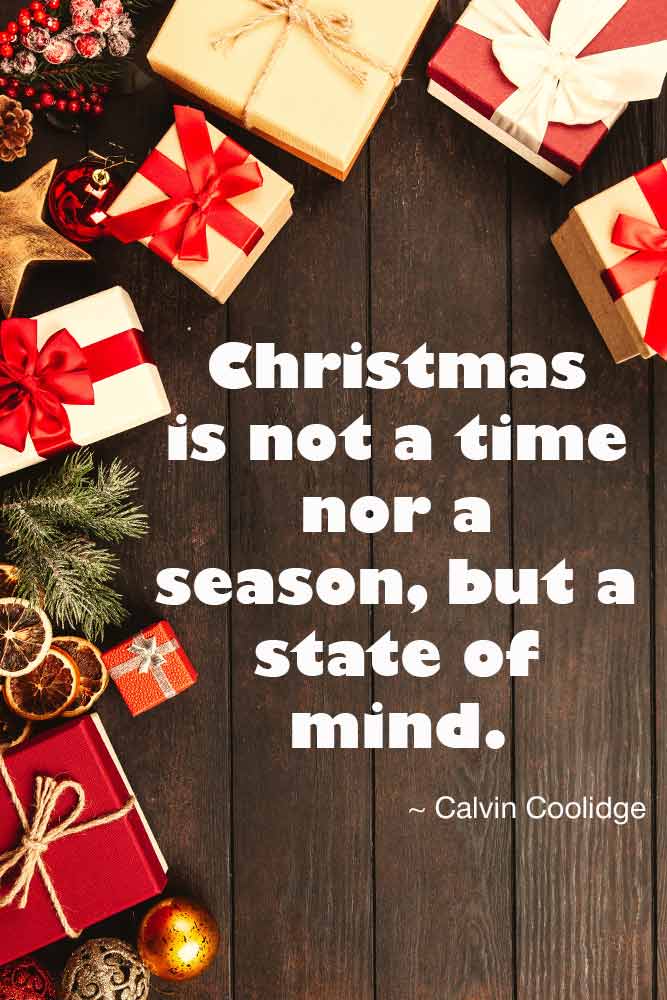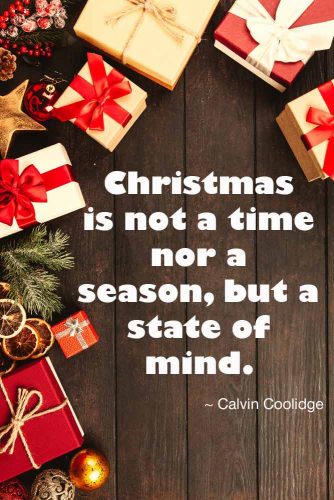 Christmas is not a time nor a season, but a state of mind. - Calvin Coolidge
Quote #39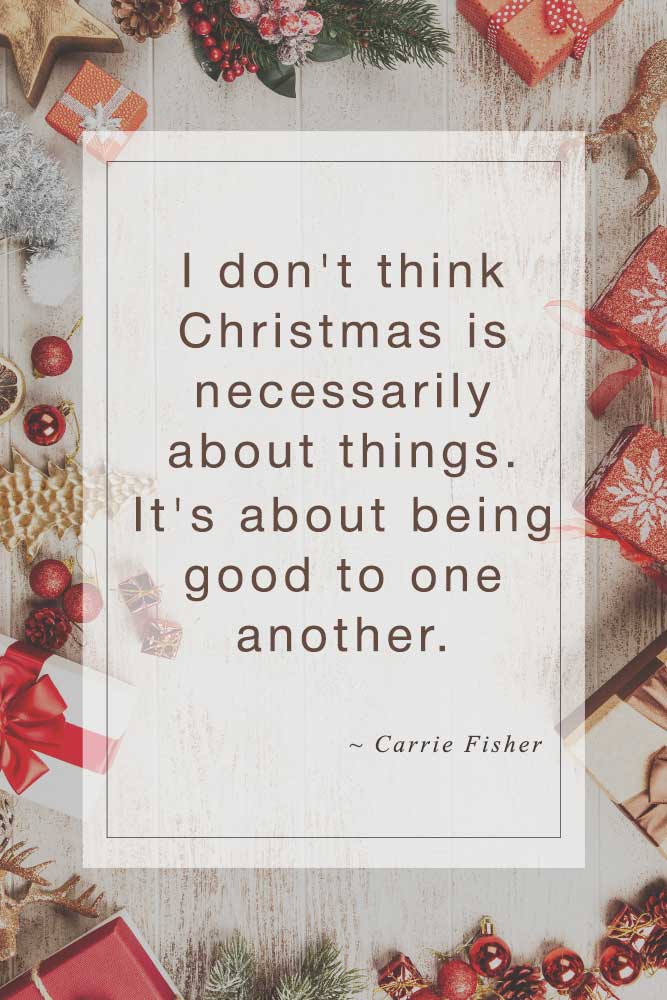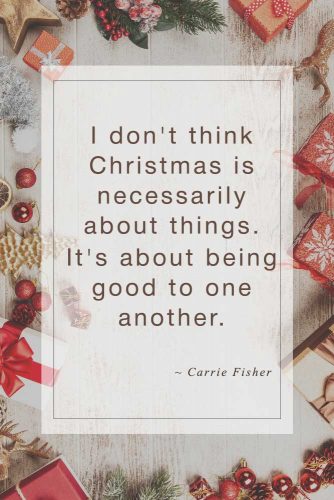 I don't think Christmas is necessarily about things. It's about being good to one another. - Carrie Fisher
Quote #40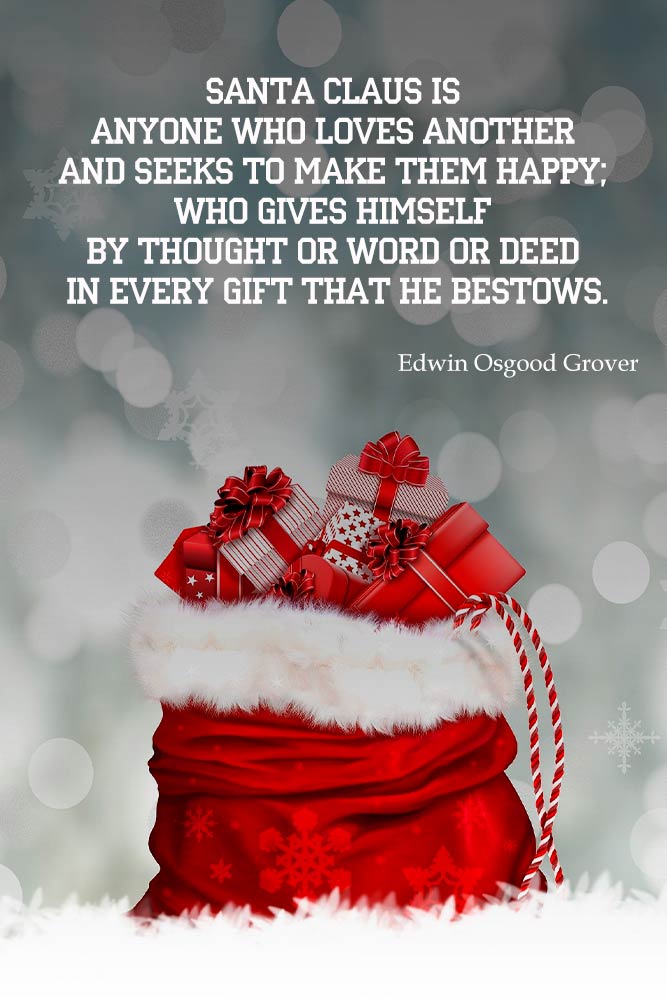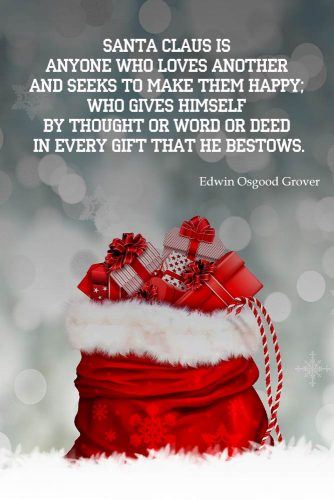 Santa Claus is anyone who loves another and seeks to make them happy; who gives himself by thought or word or deed in every gift that he bestows. - Edwin Osgood Grover
Quote #41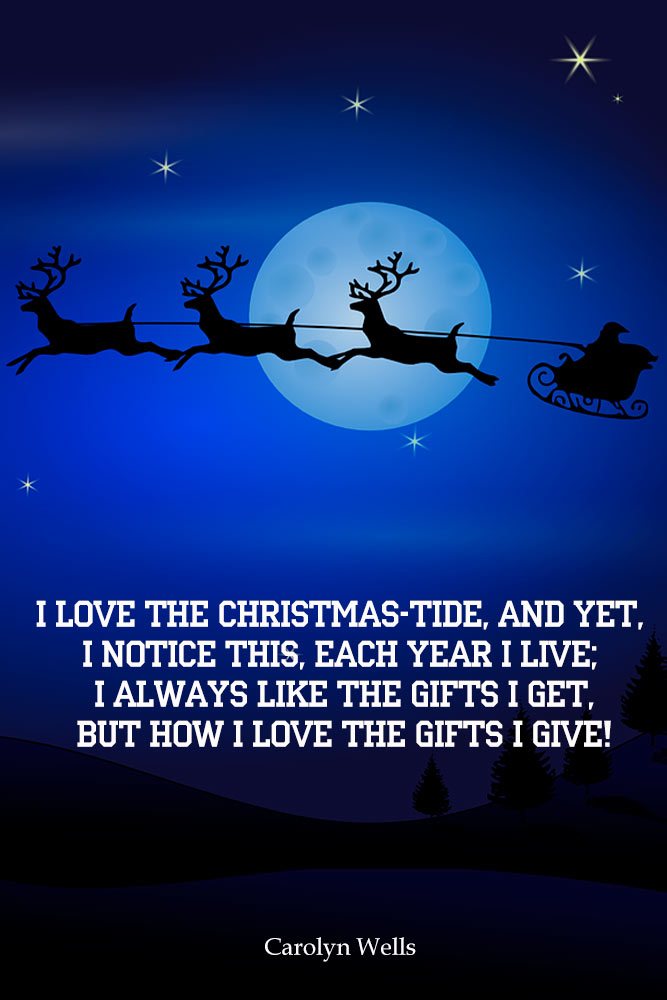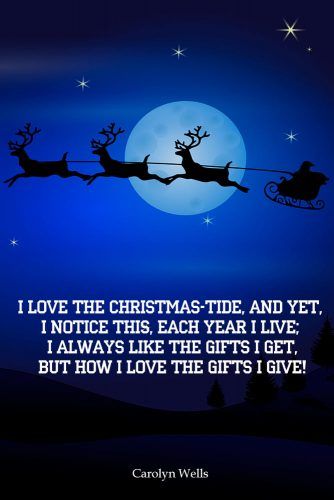 I love the Christmas-tide, and yet,
I notice this, each year I live;
I always like the gifts I get,
But how I love the gifts I give! - Carolyn Wells
Quote #42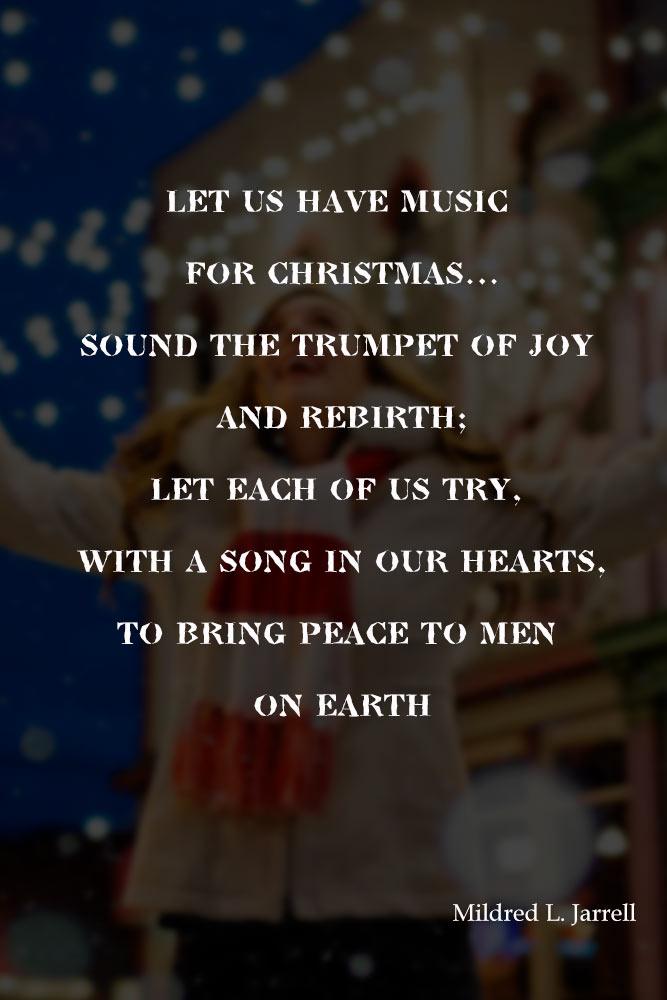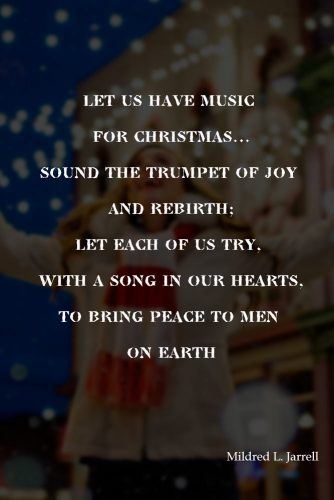 Let us have music for Christmas…
Sound the trumpet of joy and rebirth;
Let each of us try, with a song in our hearts,
To bring peace to men on earth. - Mildred L. Jarrell
Quote #43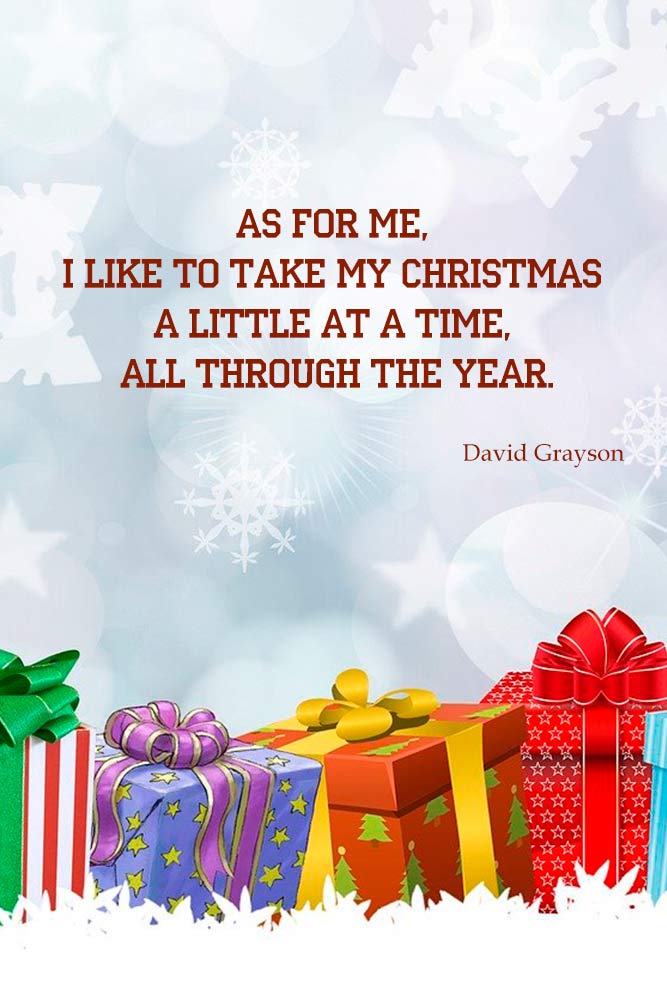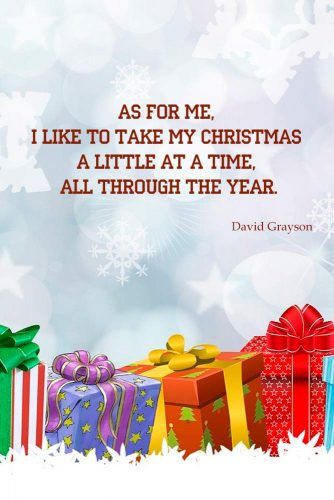 As for me, I like to take my Christmas a little at a time, all through the year. - David Grayson
Quote #44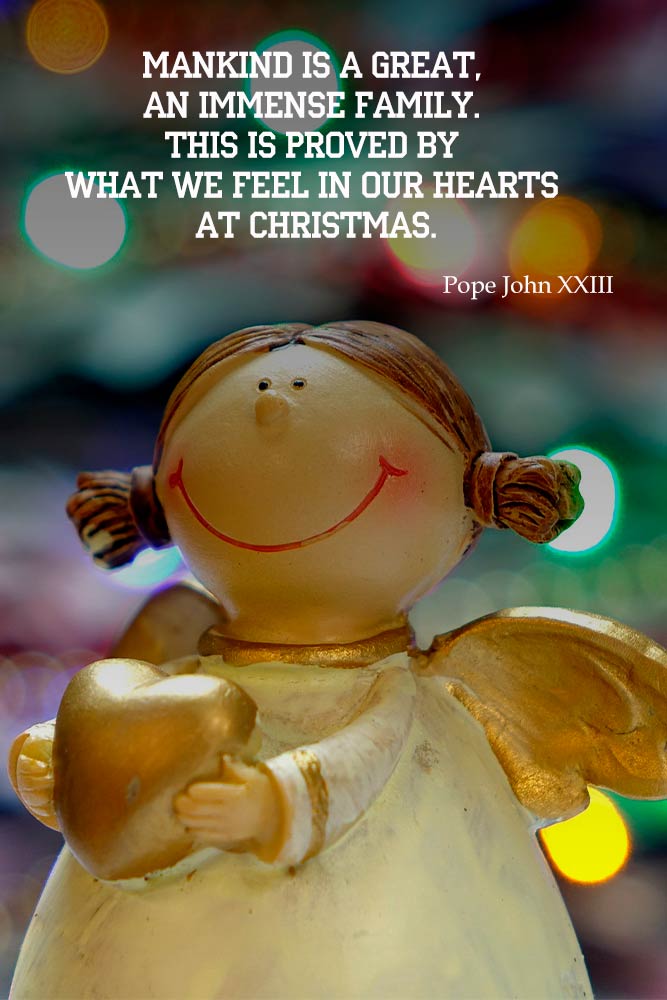 Mankind is a great, an immense family. This is proved by what we feel in our hearts at Christmas. - Pope John XXIII
Quote #45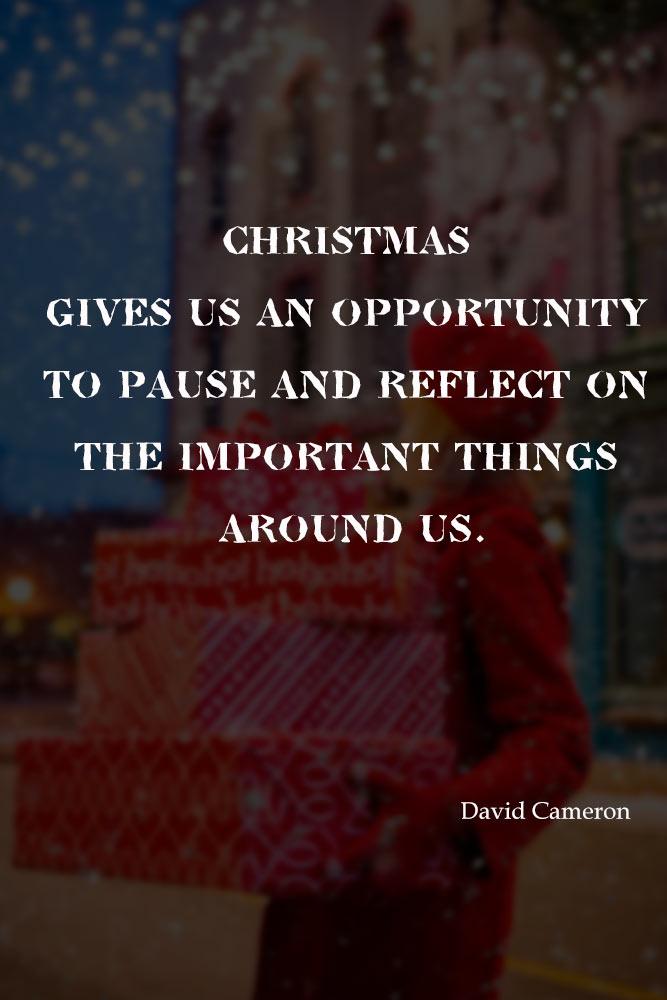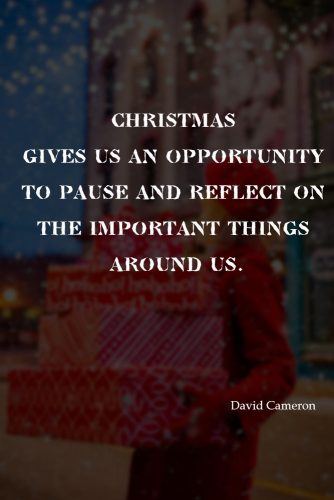 Christmas gives us an opportunity to pause and reflect on the important things around us. - David Cameron