Christmas gift ideas are exactly what you need if you do not know what your friends and relatives would like to receive. Christmas is a time of joy. The best way to make your close ones happy is to make unique gifts. We will give you some inspiration, and your task is to spend some time and make gifts.
Kitchen Utensil Gifts Box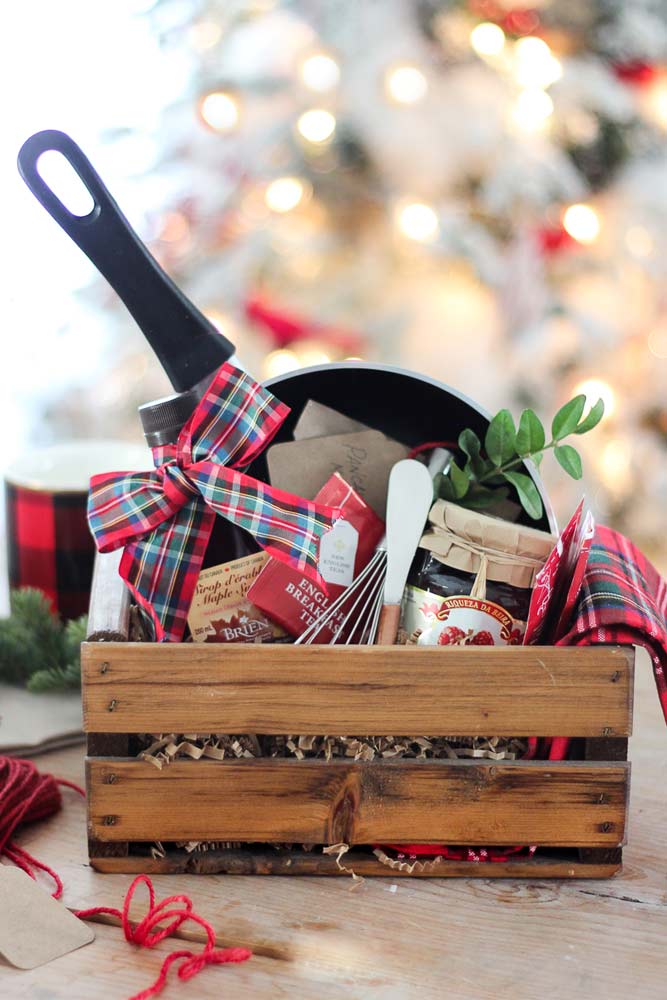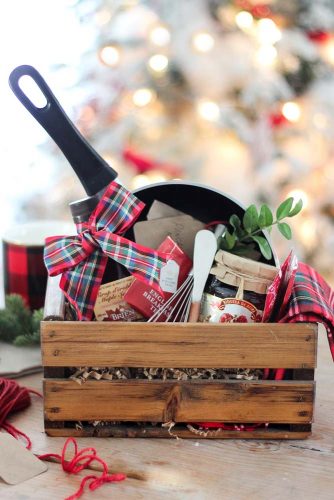 Source: Instagram/mscraftberrybush
The best thing about Christmas gift ideas is the fact that they can be used in the household during the holiday season. If that is something that you are looking for then a kitchen gift box is what you should at least pay attention to. There are never too many frying pans.
Morning Coffee Gifts Box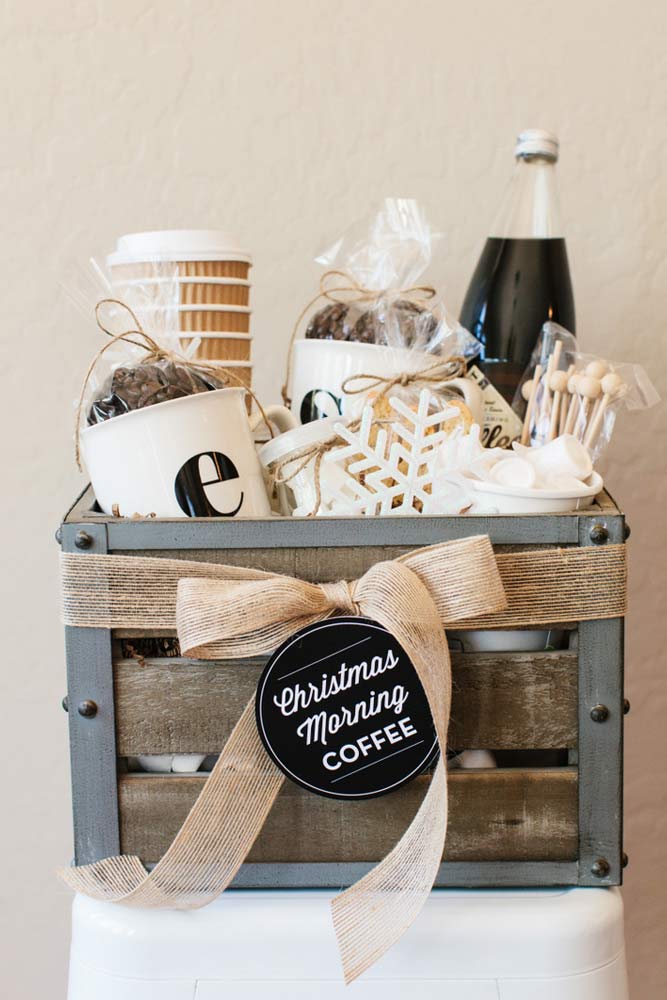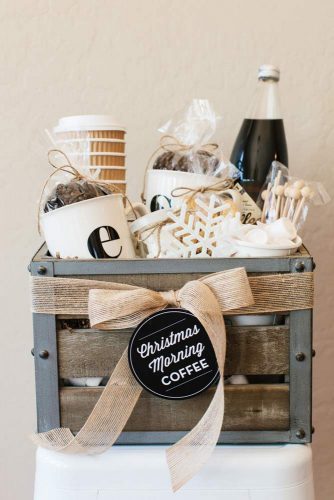 Source: Instagram/tomkatstudio
The truth is that all the gifts connected with coffee are anything but unique. However, you can add that personal touch to your presentation that will make it look special and come in more than handy when the Christmas morning comes.
Christmas Plates And Decorations Box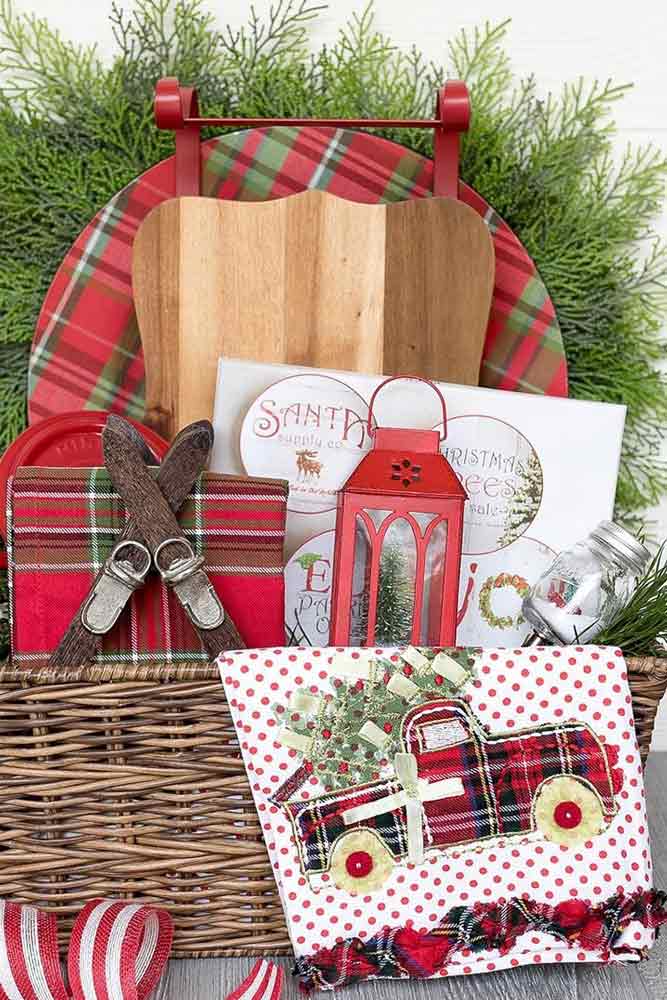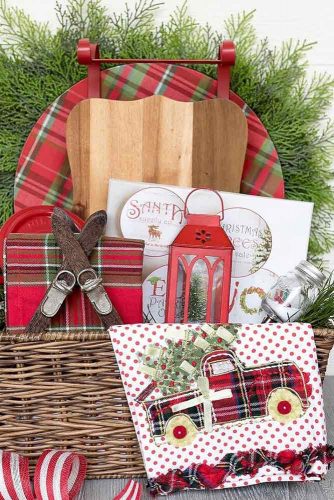 Source: Instagram/pier1
We agree that there are many suitable gift ideas, and at times it is hard to choose that perfect one at once. However, you need to consider whom you are going to present it with. Christmas plates together with a decoration box will suit newly-wed friends of yours. There is no doubt about that!
Beauty Care Box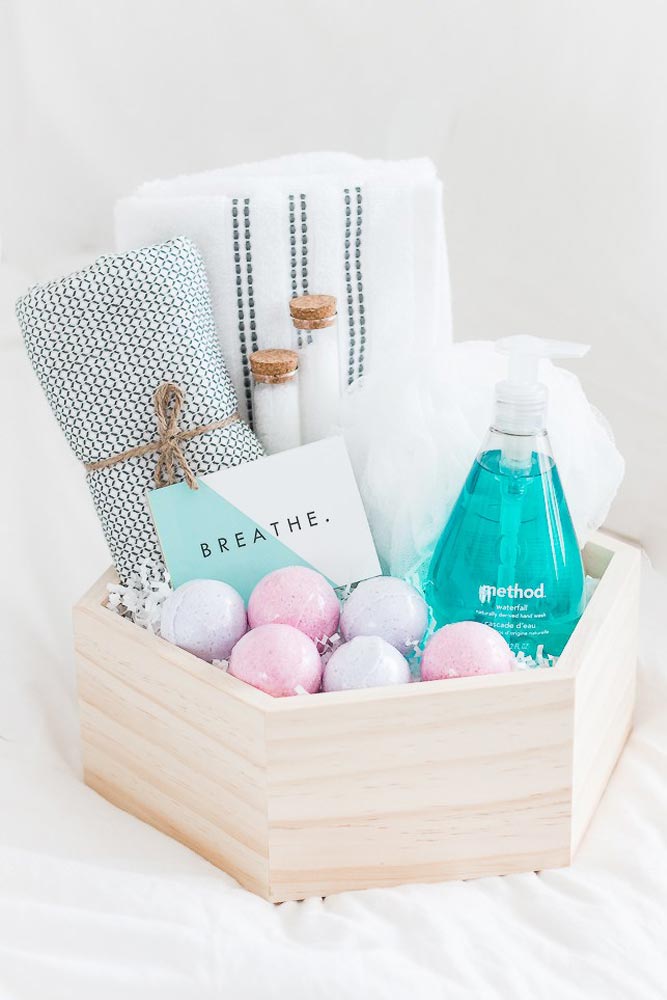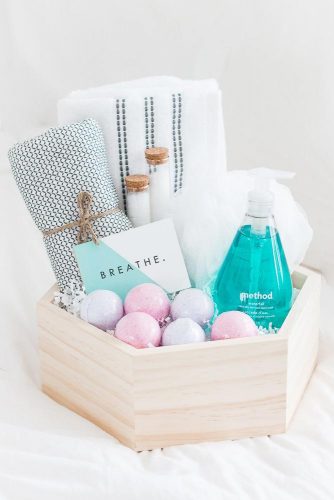 Source: Instagram/thebeautydojo
You may be surprised at how simple it is to come up with suitable Christmas gift ideas for her! Just give her a relaxing bath set, and her gratitude will be endless!
Christmas Traditional Stuff Box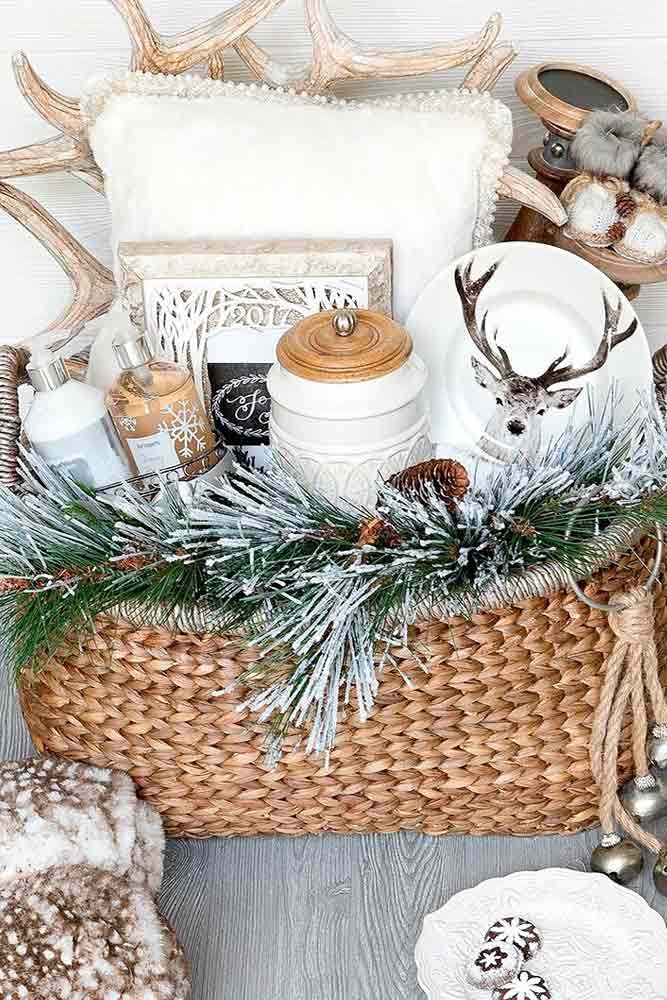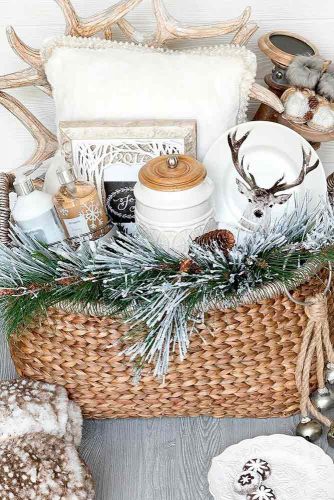 Source: Instagram/pier1
In the majority of cases, it is not about what your gift is but the symbols it involves. For instance, flawless, Christmas gifts should be all about the snow, reindeers, pinecones, and endless devotion!
Kitchen Stuff With Plants Gift Box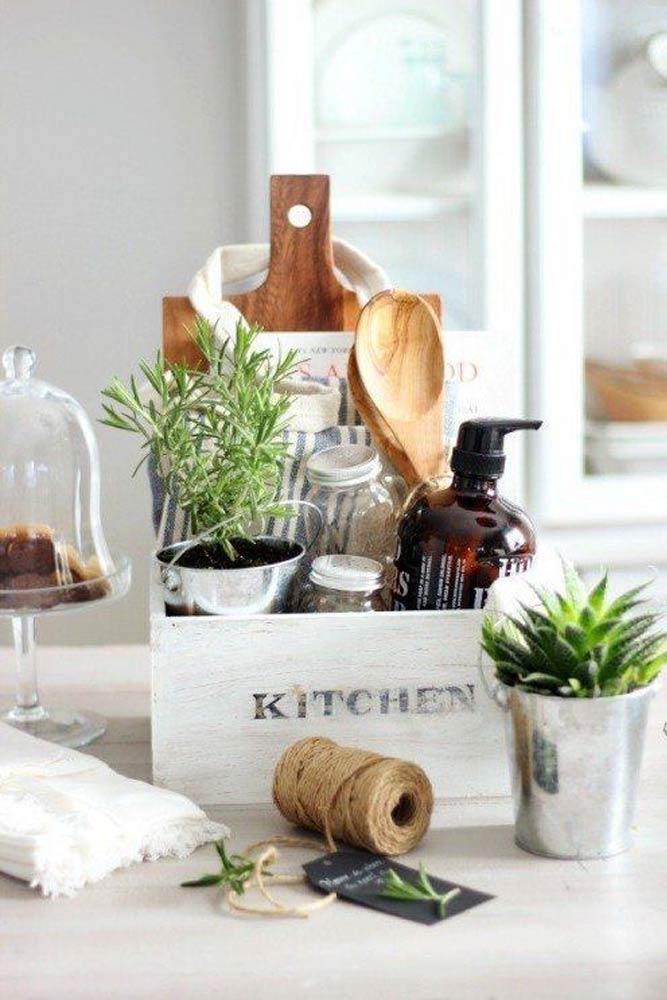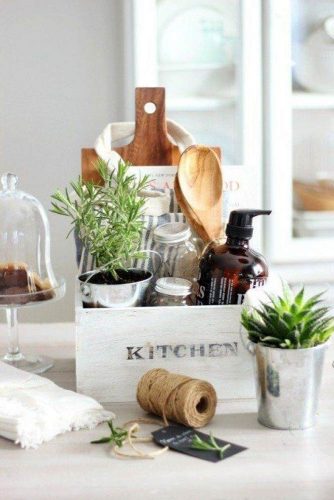 Source: Instagram/magnolia
The fact is that unique gifts are not that difficult to come up with. All you need is the classy Christmas set together with a spark of your imagination.
Christmas Mug Gift Idea For Her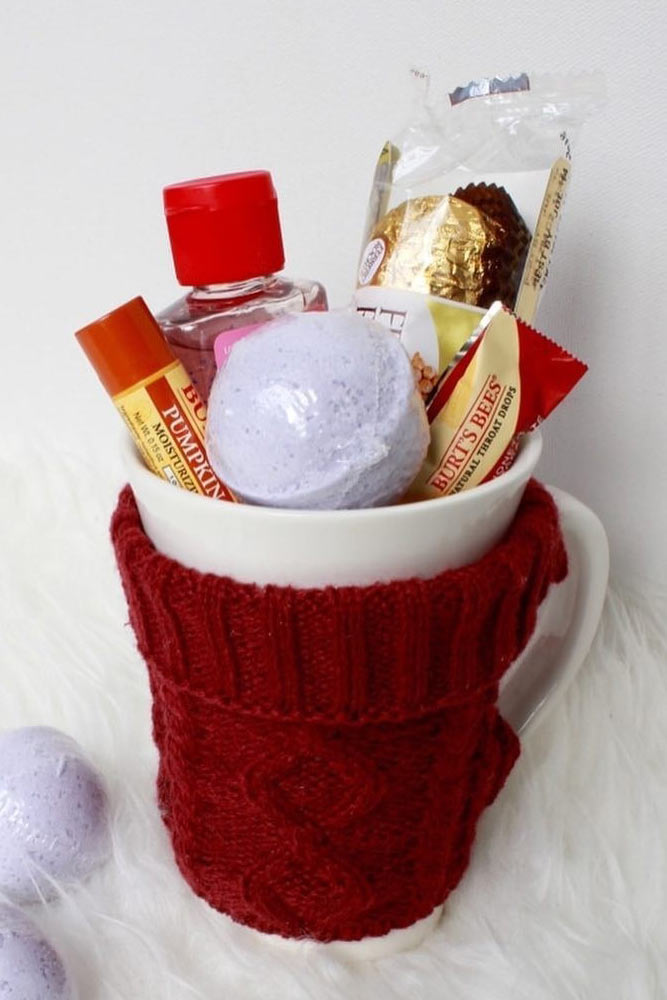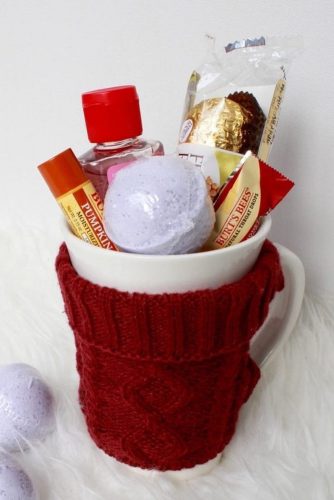 Source: Instagram/prettyprovidenceblog
They say that coming up with unique Christmas gifts for ladies is hard. We beg to differ. All you need is the proper compilation at hand. The sweets, the lip care, relaxing bomb, and a handy mug – perfect combo created!
Christmas Food Gift Idea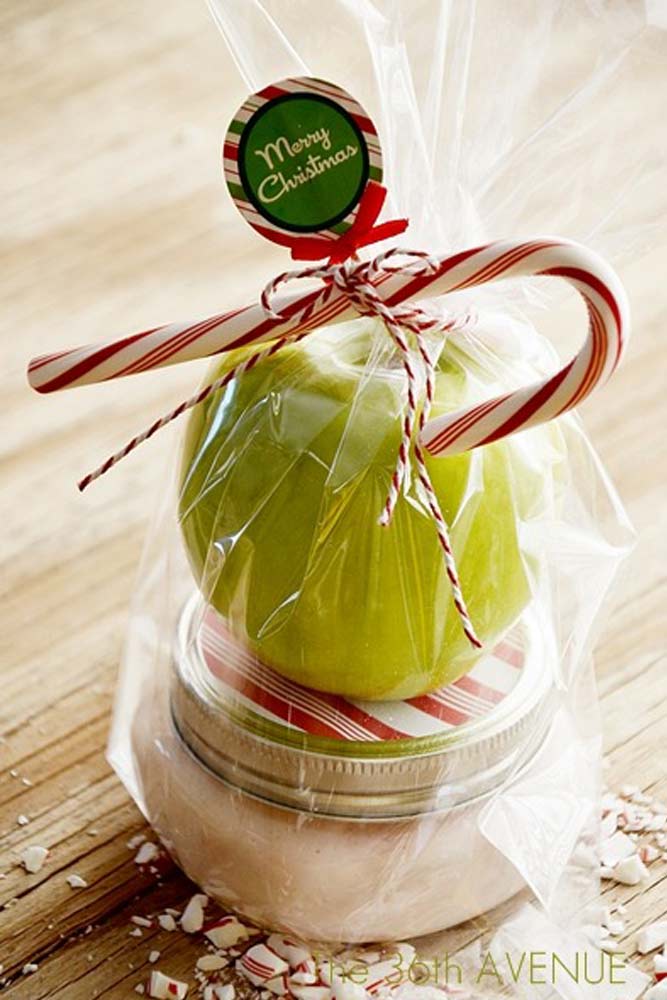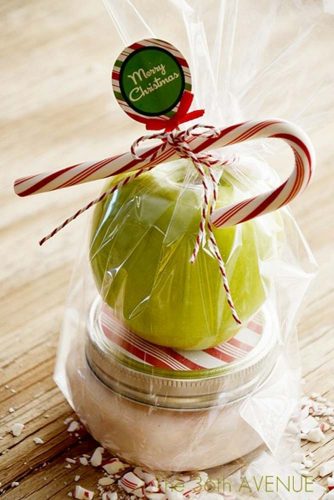 Source: Instagram/the36thavenue
If you are looking for some edible but unusual gifts to fit Christmas time – we have an idea in mind. The fact is that no one would expect you to team a candy cane and an apple – but the match is the killer one!
Sweets Cup Gift Idea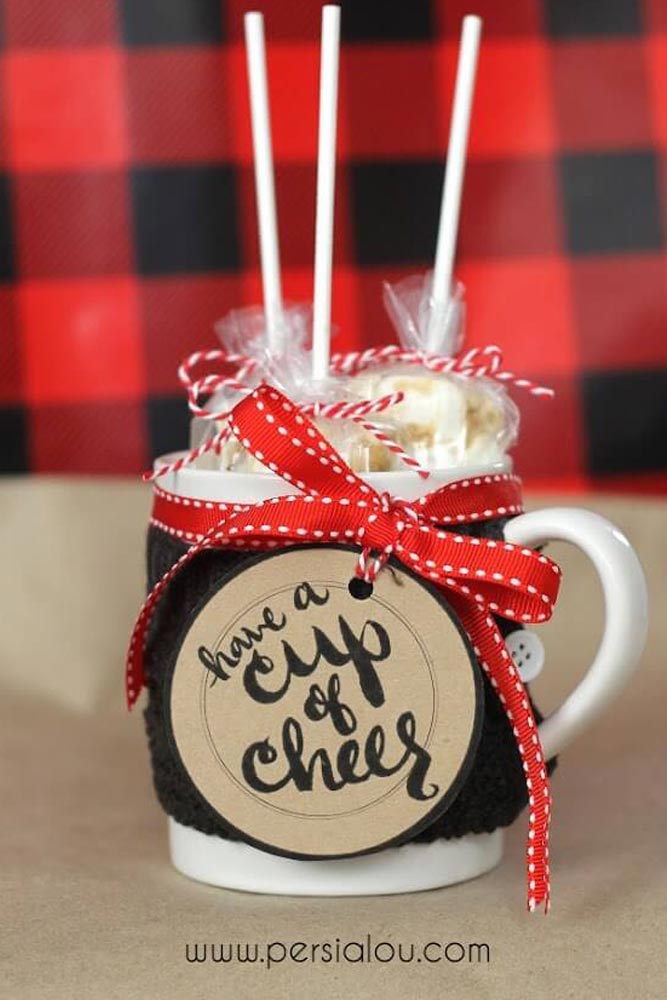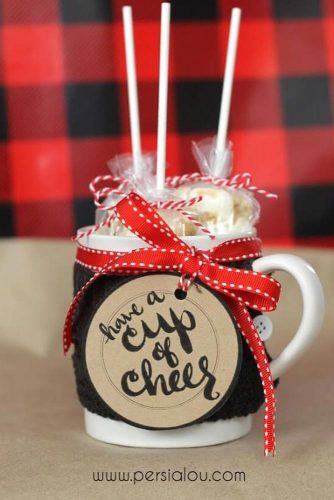 Source: instagram.com/persialou
You may already know it, but cool Christmas gifts consist of a sweet part and a practical one. In this case, the cup is the latter, while the tasty sweets are the former. Mere perfection at the lowest cost!
Beauty Gifts In The Jar Idea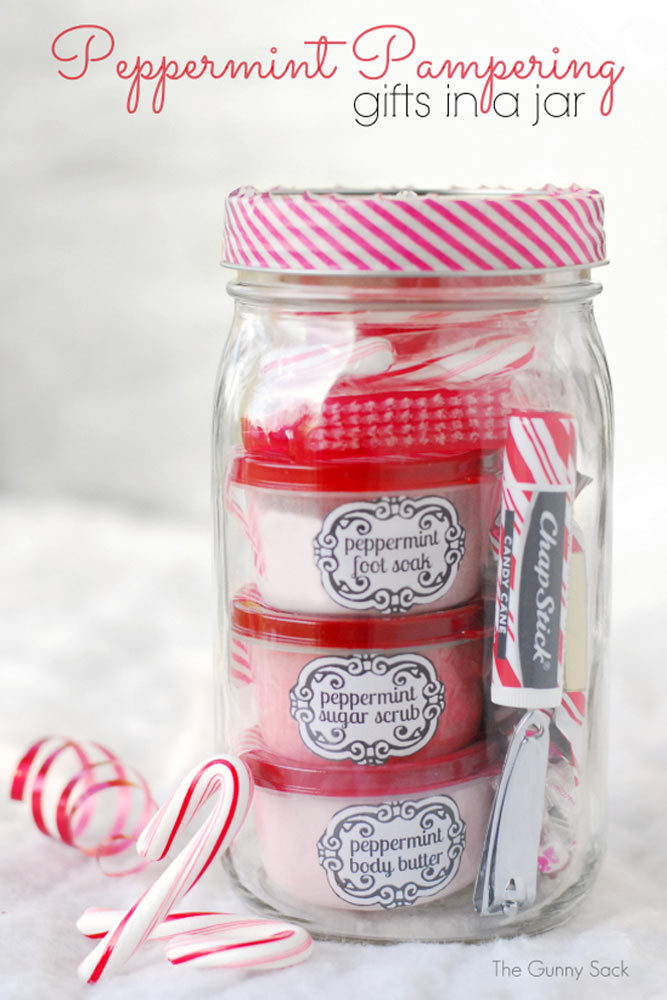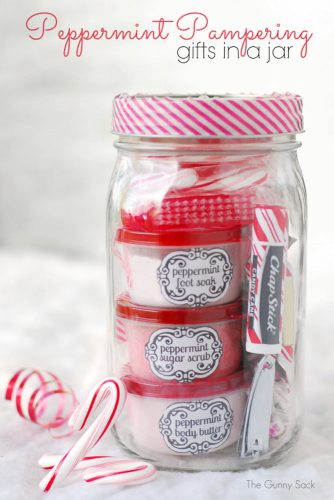 Source: Instagram/thegunnysack
There is no better way to surprise your loved one with the set of anything but casual Christmas presents. They may seem like everyday items, but if you compile them in the right way, you will end up with a perfectly thematic gift. Your lady will love it!
Sugar Cookie Mix Idea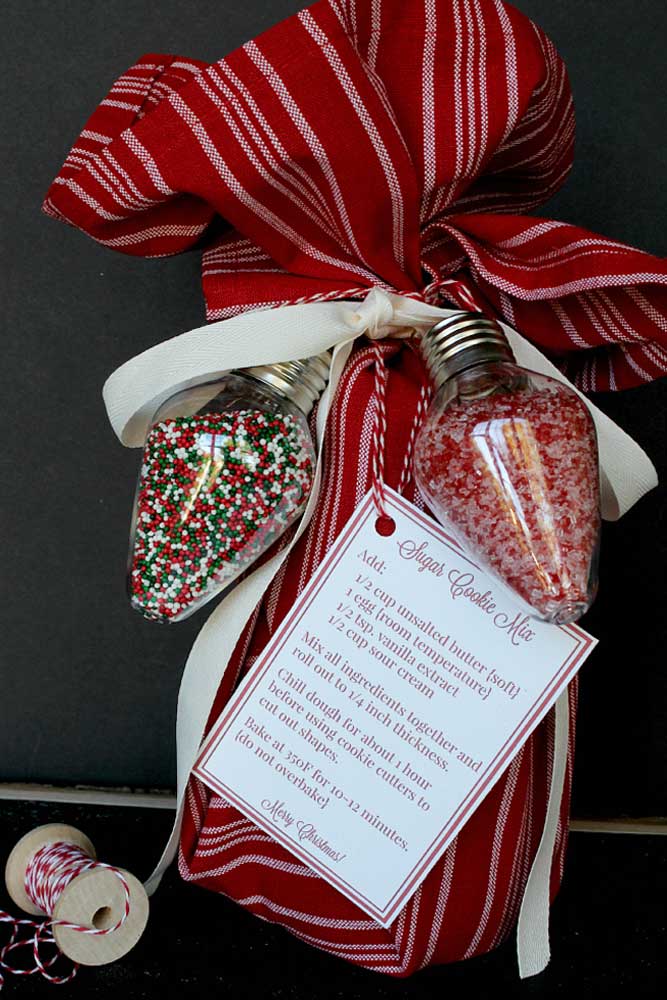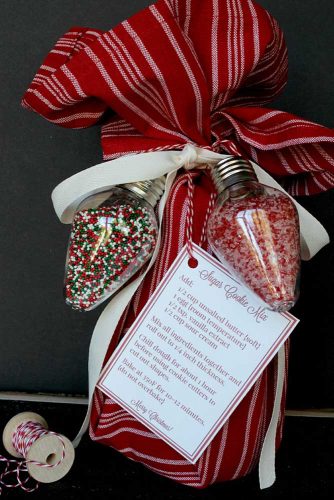 Source: Instagram/uncommondesigns
Among all the good Christmas gifts, there should be a place for creative ones too. That is why we suggest you use this idea to your advantage. Sugar cookie mix with a recipe to it will pleasantly surprise those that you intend to.
Mix Chocolate Gift Idea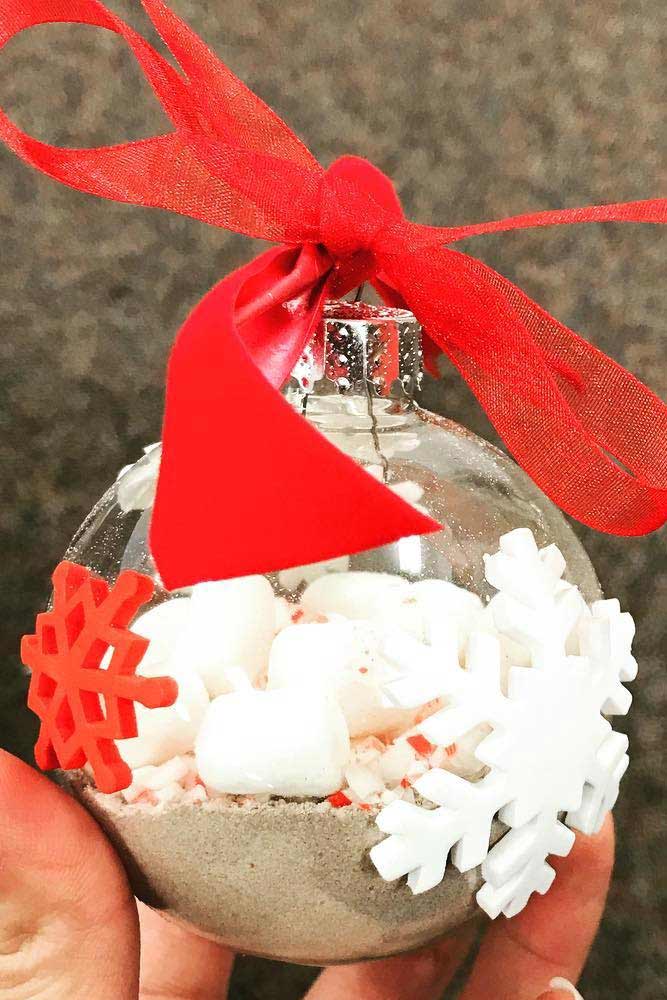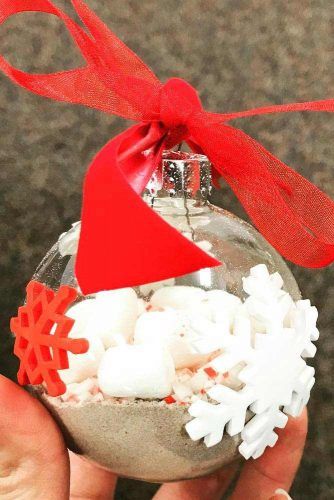 Source: Instagram/jmfirefly
The best gifts are the ones with a personal touch to them. If you think the same then these chocolate mixes won't skip your attention. A tasty cup of hot chocolate is never a bad idea, especially during those long winter nights.
Traditional Sweets Gift Idea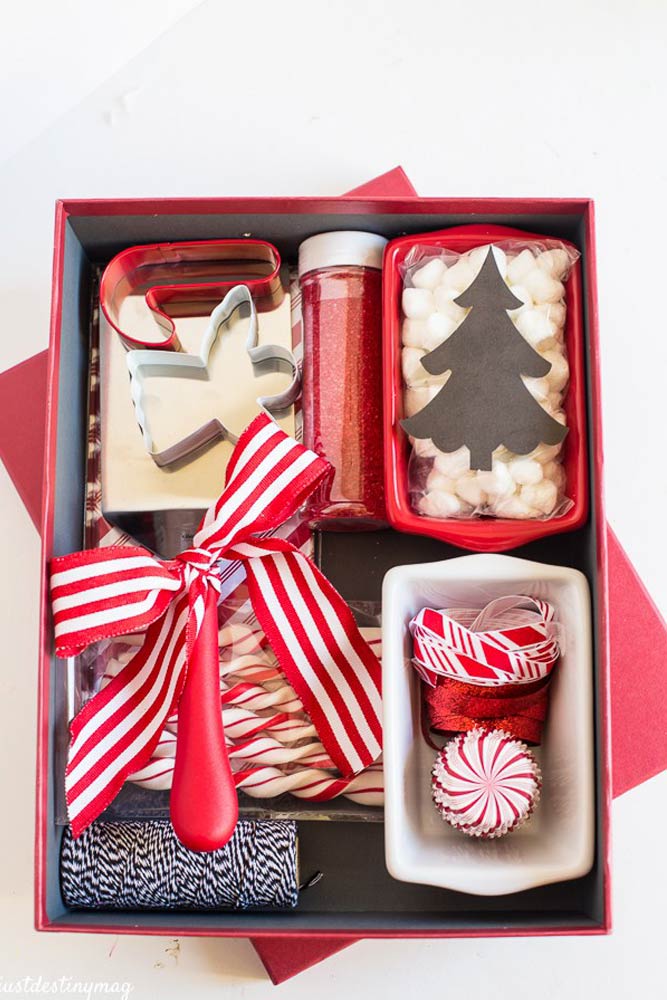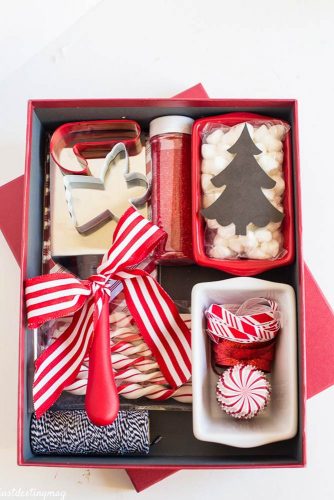 Source: Instagram/justdestinymag
There are times when traditional presents come in first. In times like this, we suggest you combine both classy and cool gifts in ones. You can see what can come out of such a union.
Candy Pot Gift Idea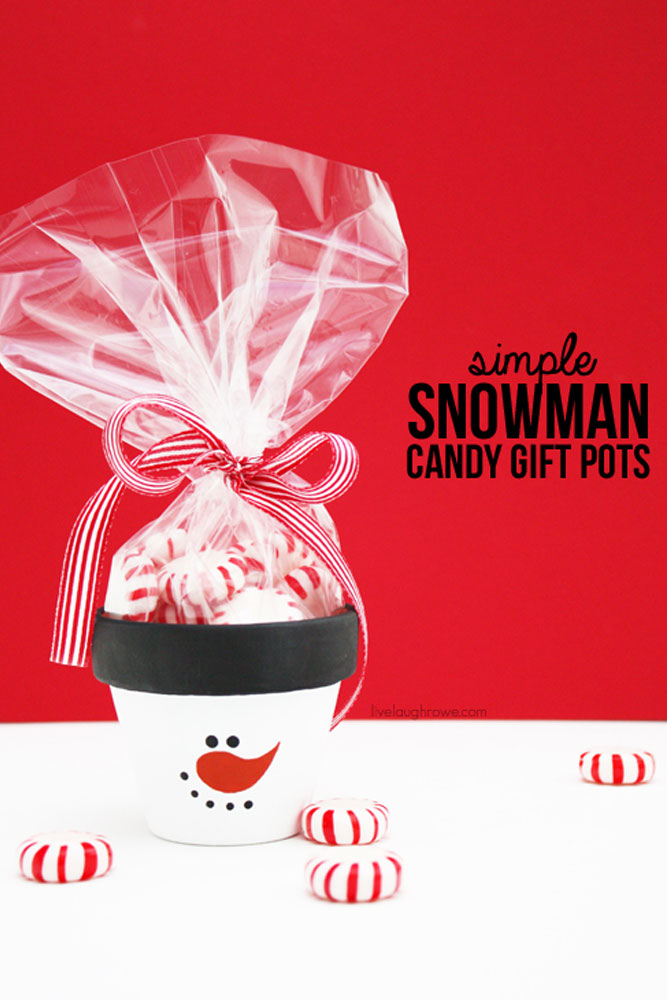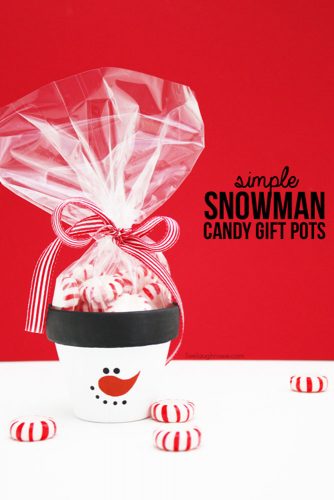 Source: Instagram/livelaughrowe
They often say that you should pick your presents depending upon the gist receiver's preferences. We say that all the Christmas ideas of presents have an unusual vibe about them, and no matter what you choose – the only thing that matters is the holiday vibe!
Lip Balm Gift Idea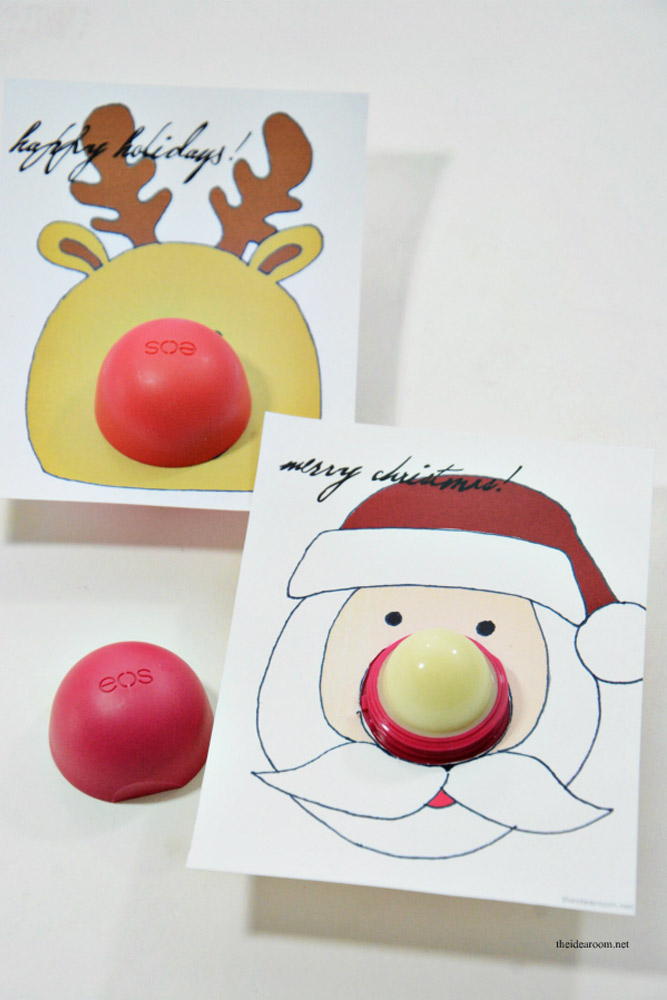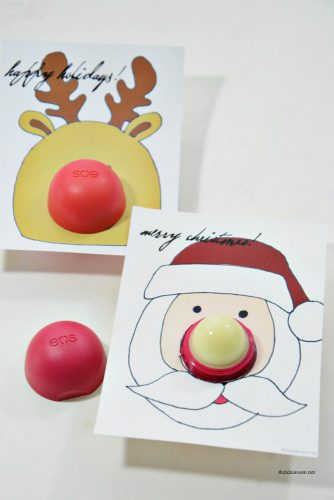 Source: Instagram/theidearoom
Very often when it comes to Christmas gift ideas for mom, everyone thinks about the practicality in the first place. We offer you a chance to combine both – creativity and usefulness in one! Besides, there's no way moms won't appreciate such sweet and cute DIY Christmas gifts!
Sugar Cookie Gift Idea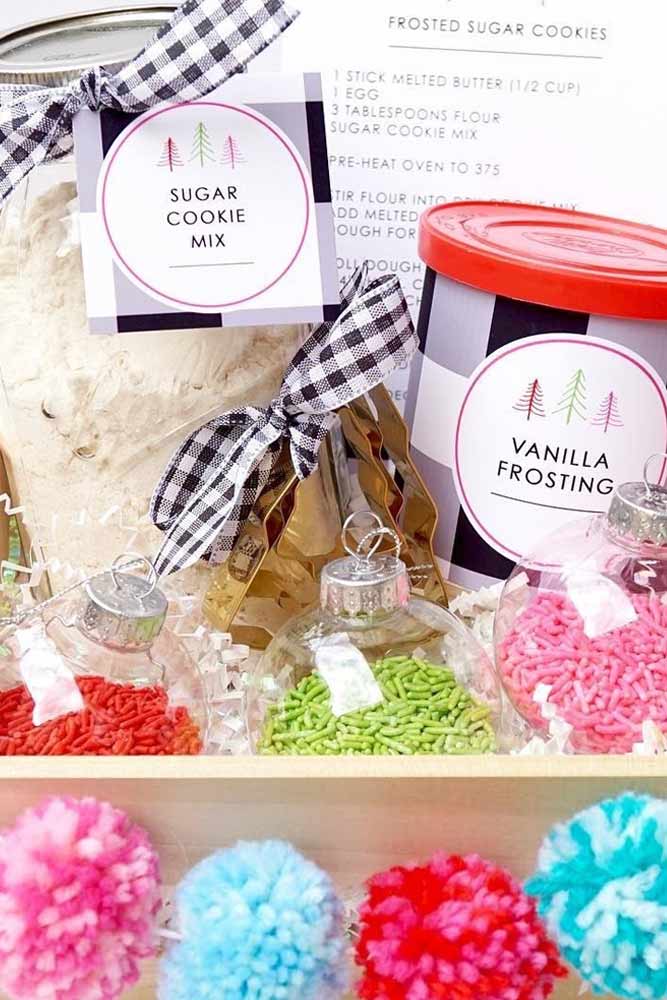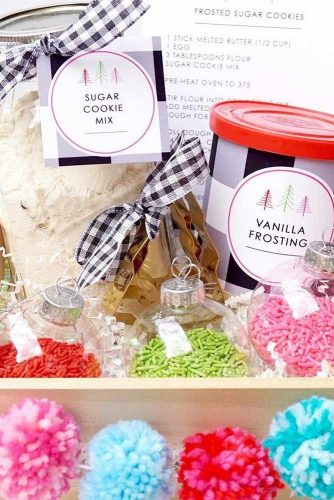 Source: Instagram/makeanddostudio
Christmas gift ideas for friends are the most fun ones to one up with. Besides, you do not need to spend a fortune on your present to be appreciated. We are more than sure that such a sugar cookie gift won't go either unnoticed or unappreciated.
Reindeer Sweets Jars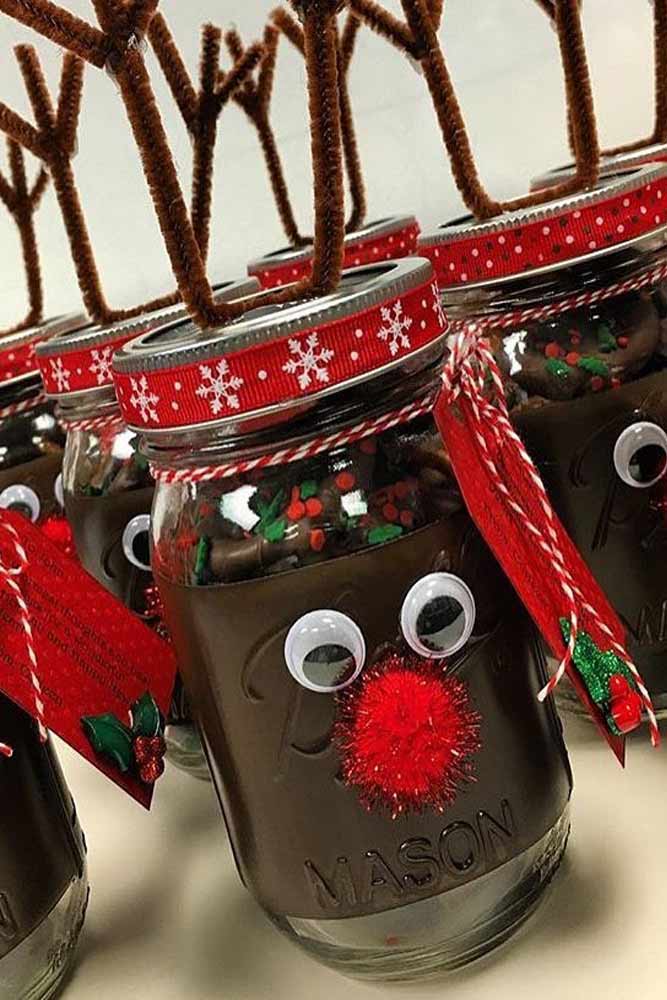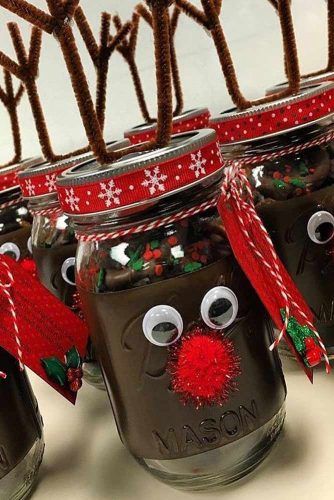 Source: Instagram/craftsbycoll
We know that there are times when inexpensive gifts are the real saviors. However, the fact that you do not spend much on it should not overrun the uniqueness of your present. One look at these reindeer chocolate sweets jars will help you grasp the point!
Tea Bag Christmas Tree Gift Idea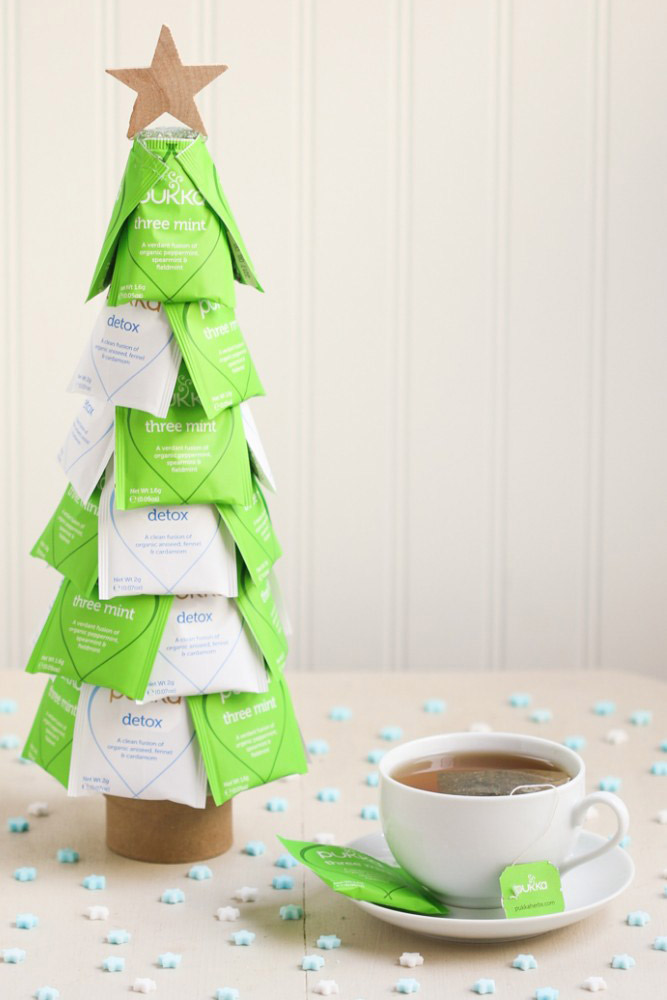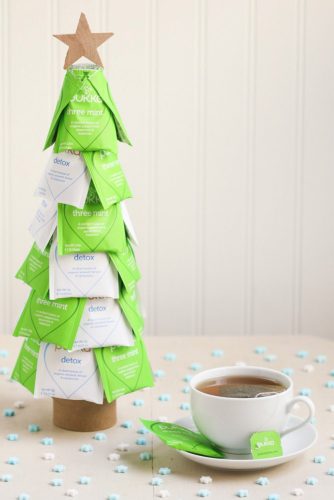 Source: Instagram/thirstyfortea
To be honest, coming up with Christmas gift ideas for coworkers is not the easiest task. That is why we are reaching out a helping hand – this Christmas tea bag tree will surely save the day.
Snowball Gift Idea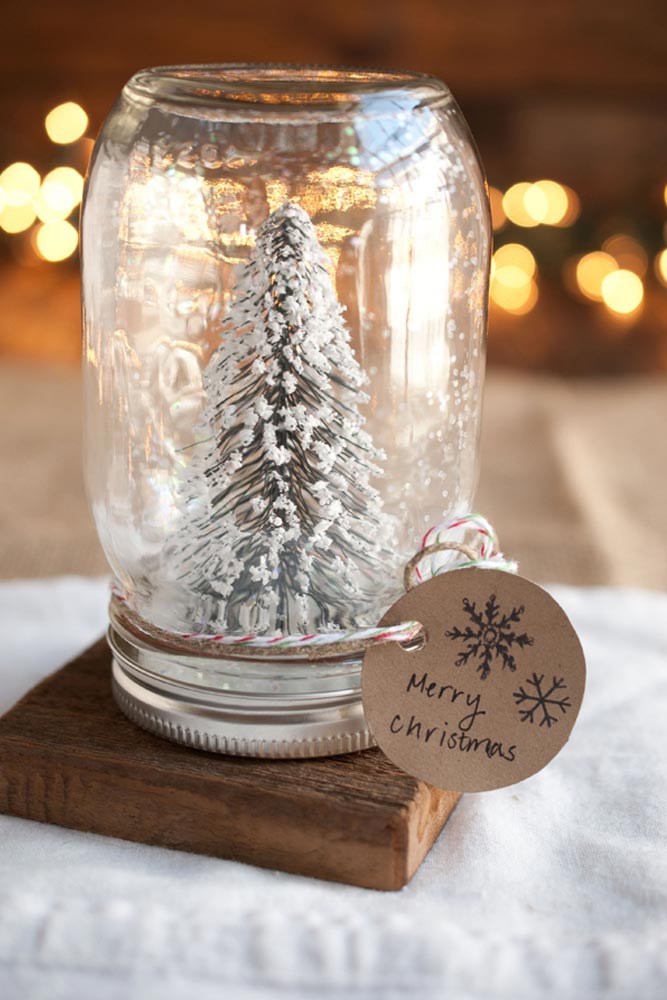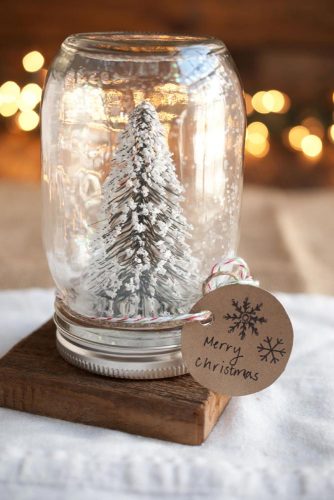 Source: Instagram/Ashley_centola
Everyone loves snowballs, we know that. However, do you know what is better than a regular snowball? A hand-made one!
Christmas Pancake Gift Idea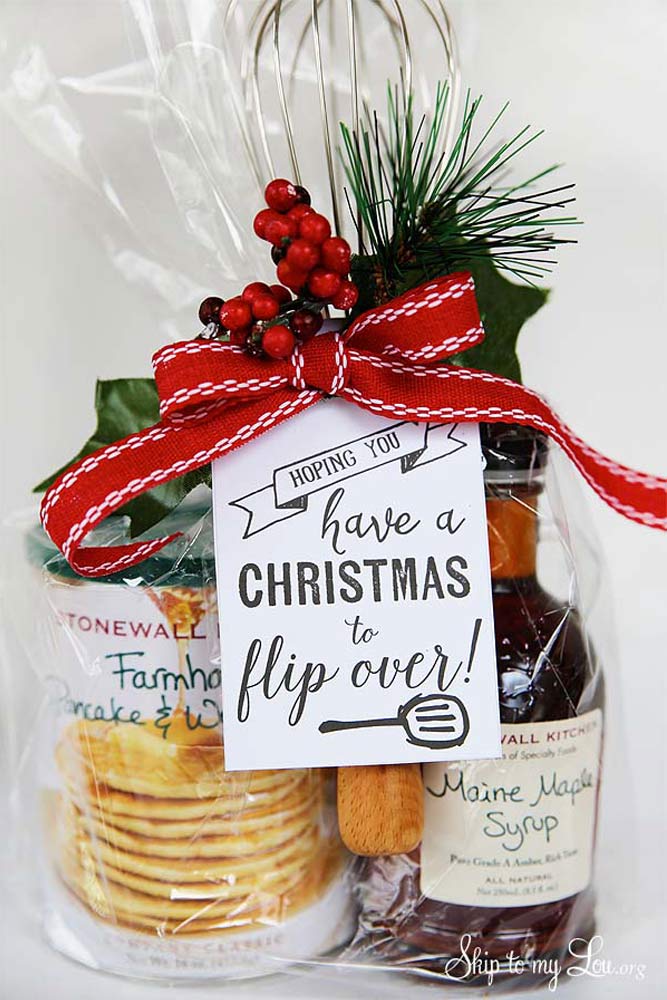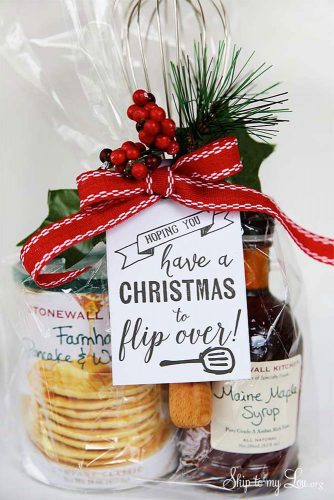 Source: Instagram/skiptomyloublog
There are some dishes that are merely universal. Pancakes are on the list. There is nothing better to spice the Christmas morning up than a tasty set of pancakes gifted by a friend!
Makeup Christmas Sock Gift Idea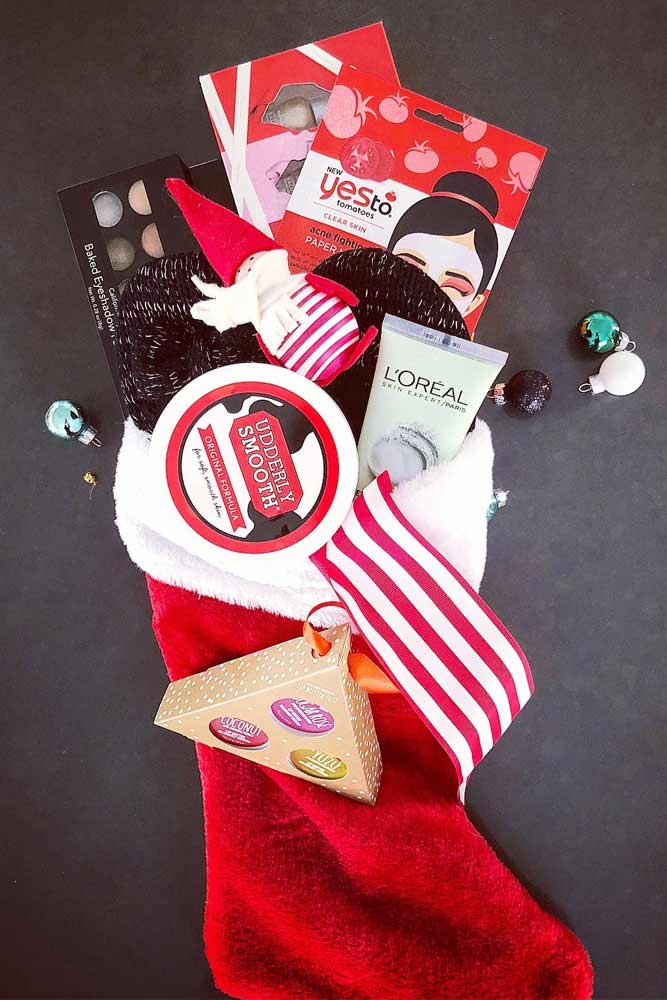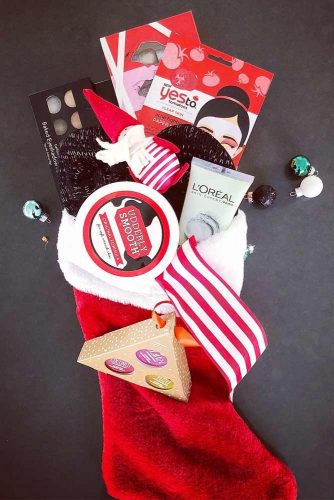 Source: Instagram/tatertotsandjello
Do you want to surprise your lady? We have an idea in mind! Among all the present sets Christmas gift basket ideas that contain makeup are always the winners!
DIY Sweet Sledges Gift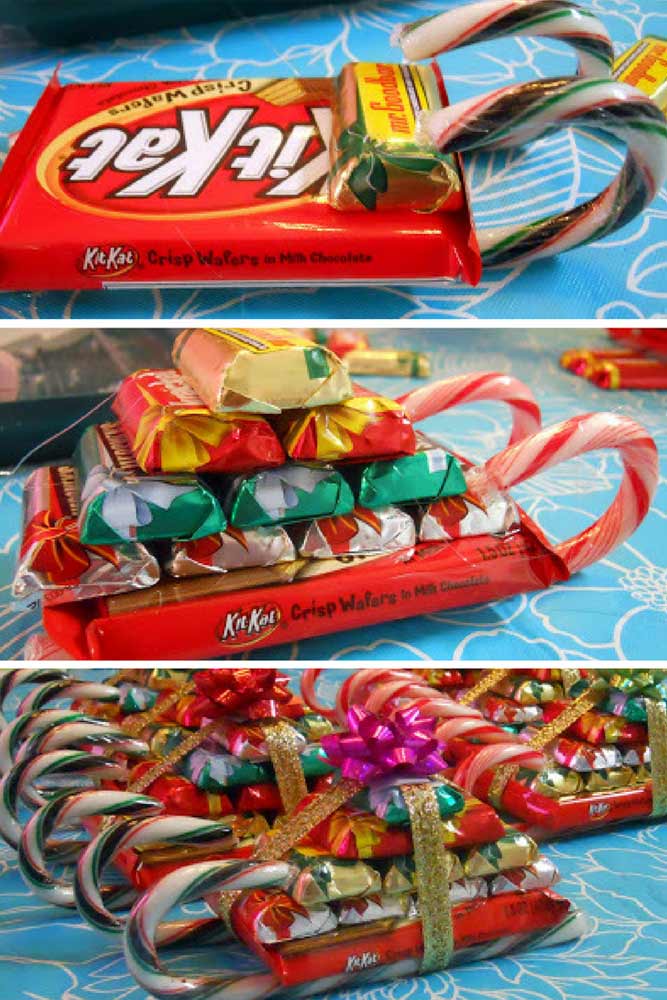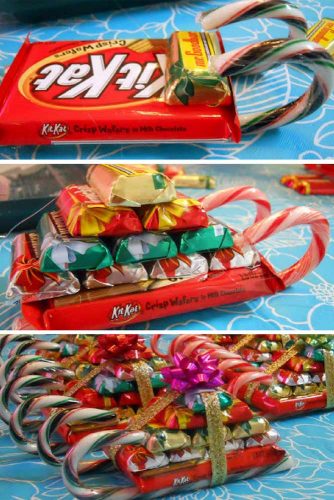 Source: Instagram/ellynz
There are times when you are running out of time, and there is a slim chance that you will be able to shop for a unique Christmas present. In times like this, we suggest you make one! And we have an idea you can inspire from!
Photo Frame Gift Idea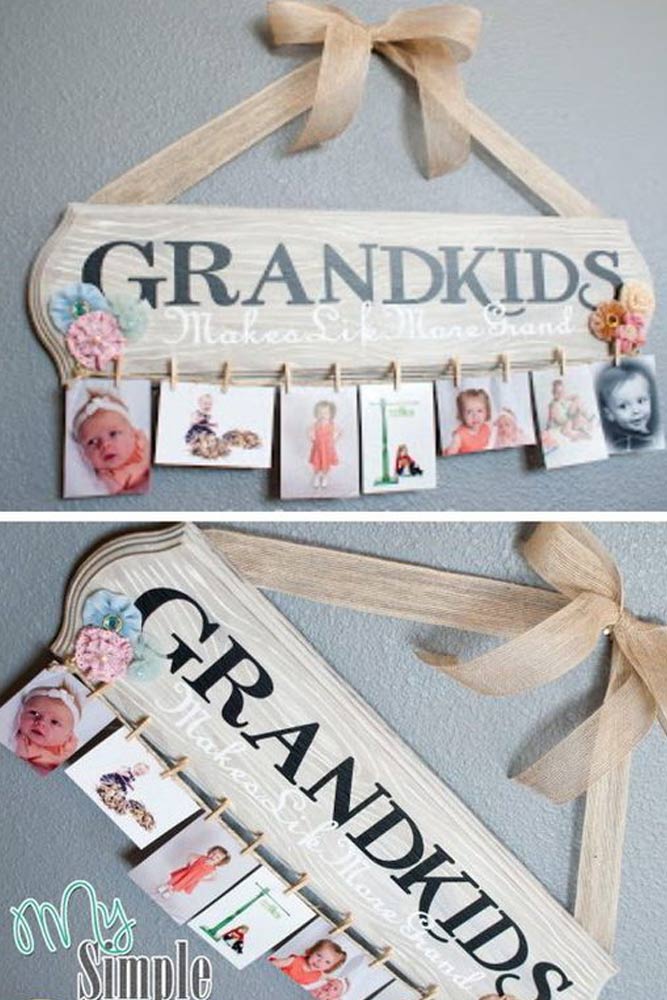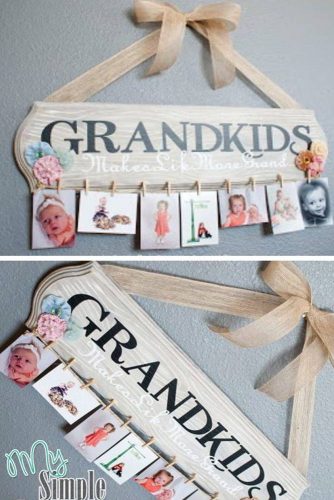 Source: Instagram/Mysimpleobsession
Among all the super Christmas gift ideas for parents, those that include grandchildren always win. That is why this photo frame present is a really good one!
Game Pot Gift Idea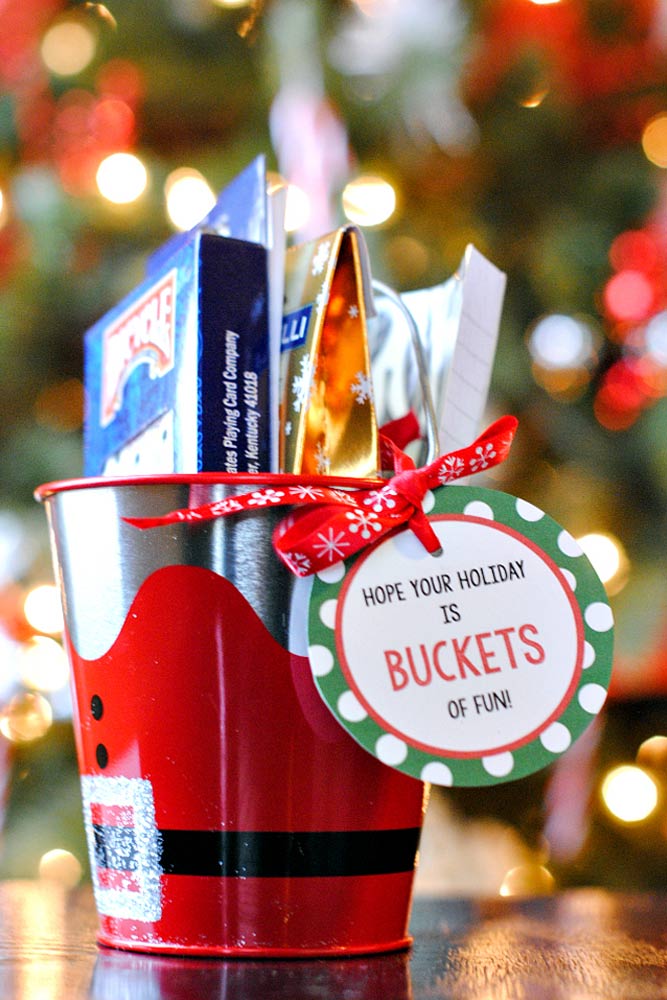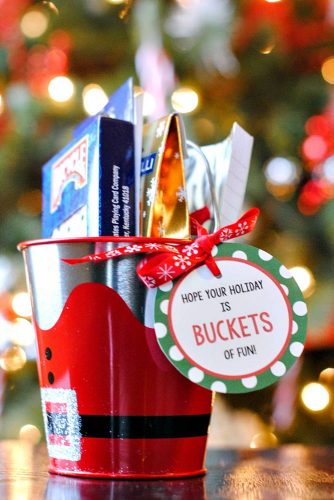 Source: Instagram/crazylittleprojects
If you are looking for Christmas gift ideas for kids, you need to keep in mind that those that involve sweets and games are always the best ones. Think about a holiday pot that will make Christmas the day to remember!
Energy Beauty Kit Gift Idea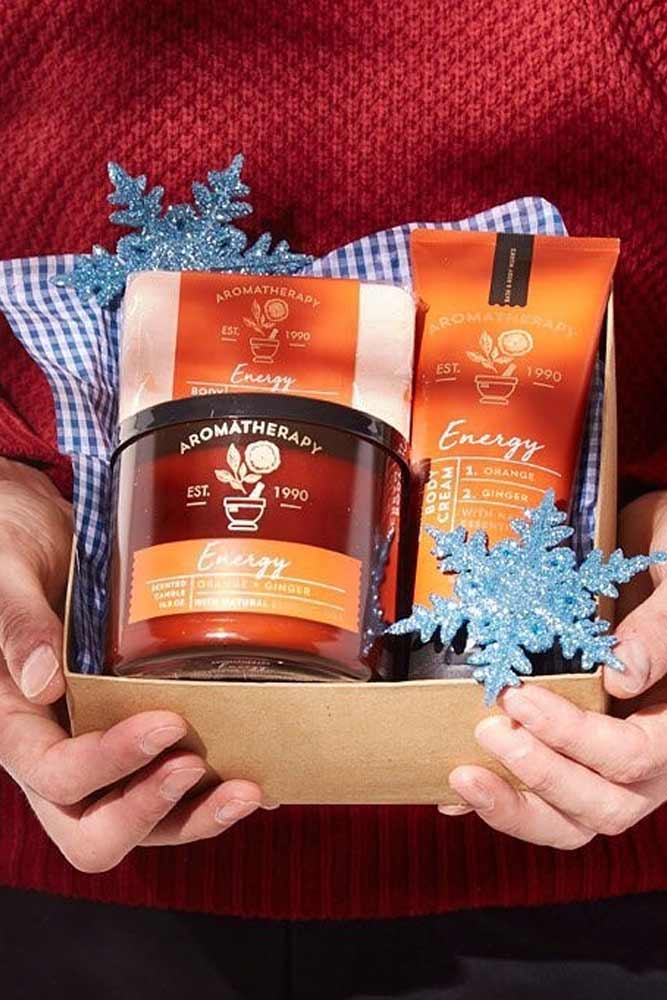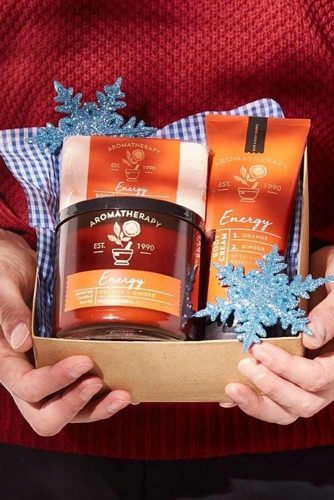 Source: Instagram/bathandbodyworks
We know that looking for Christmas gifts for him is one of the hardest tasks to fulfill. That is why we are offering you a helping hand, or rather a kit. Such an energy beauty kit will not only surprise him but also come in more than useful. His beauty needs proper care, as well.
Cozy Slippers Gift Idea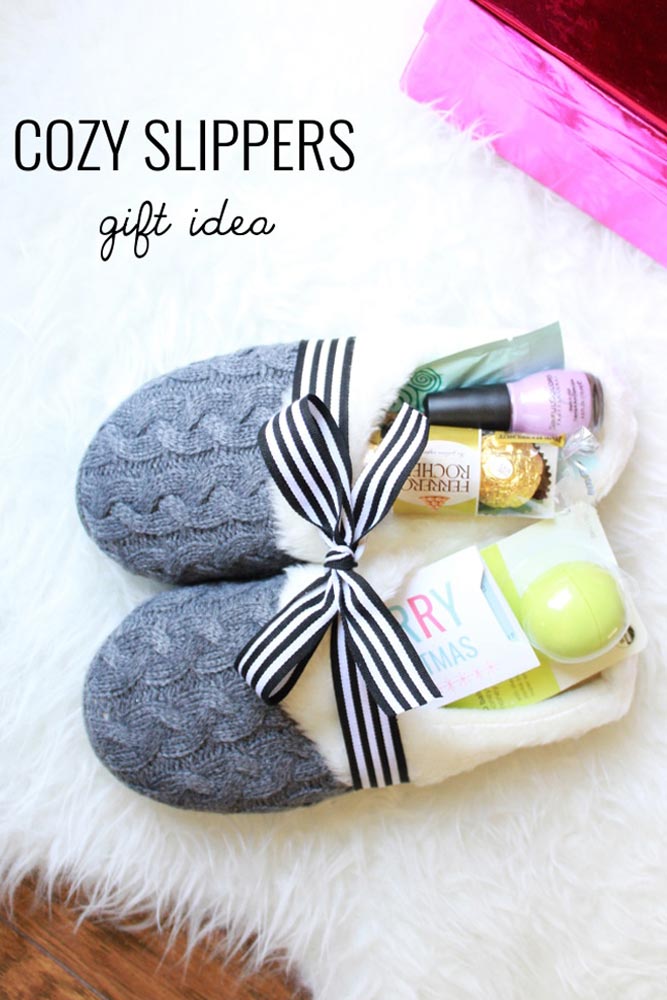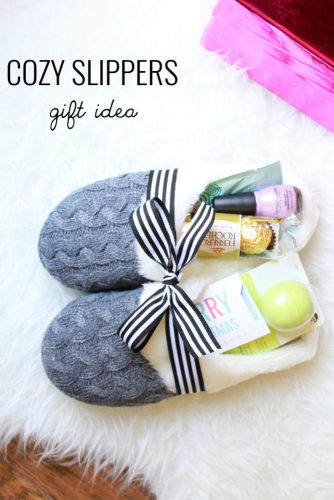 Source: Instagram/prettyprovidenceblog
We can assure you that this gift guide is one of the best ones that you will ever come across. The thing is that we think about practicality in the first place. However, the uniqueness is never left out. One look at this slipper present and you will understand what we are hinting at!
Christmas Candles Gift Idea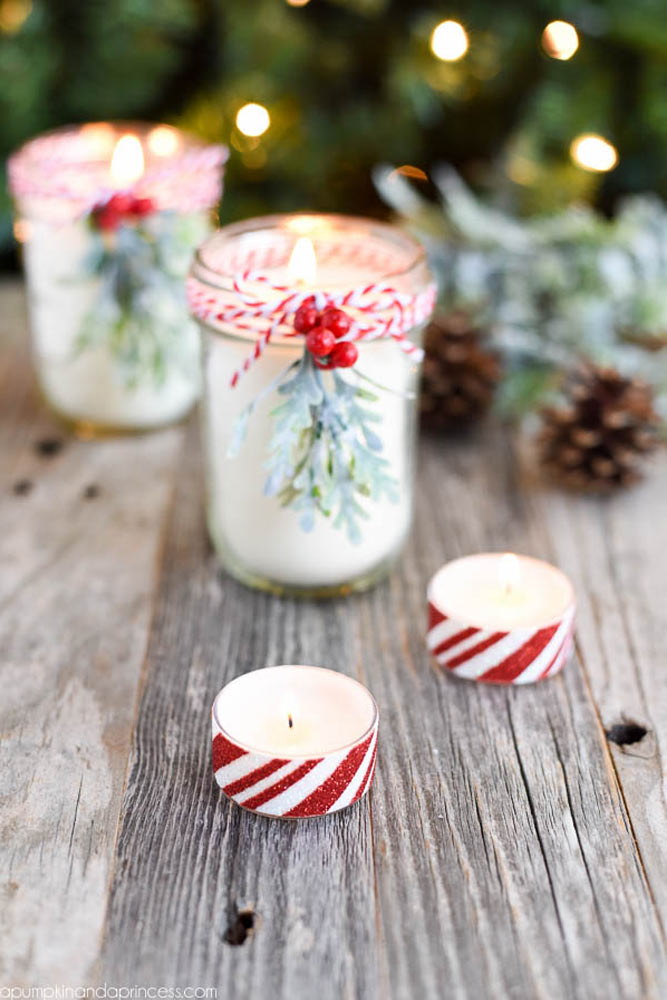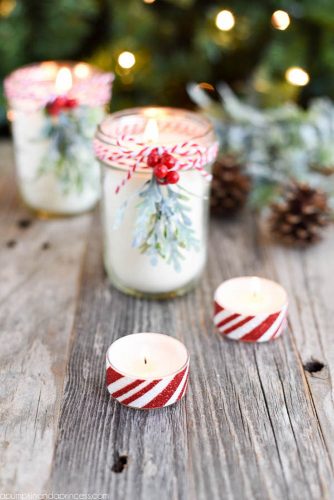 Source: Instagram/apumpkinandaprincess
Is there anyone that does not love candles among you? We think not. Candles are that universal gift that will be appreciated by all. Besides, if you add some Christmassy vibe to the present, it will be twice as memorable.
Christmas Glasses Gift Idea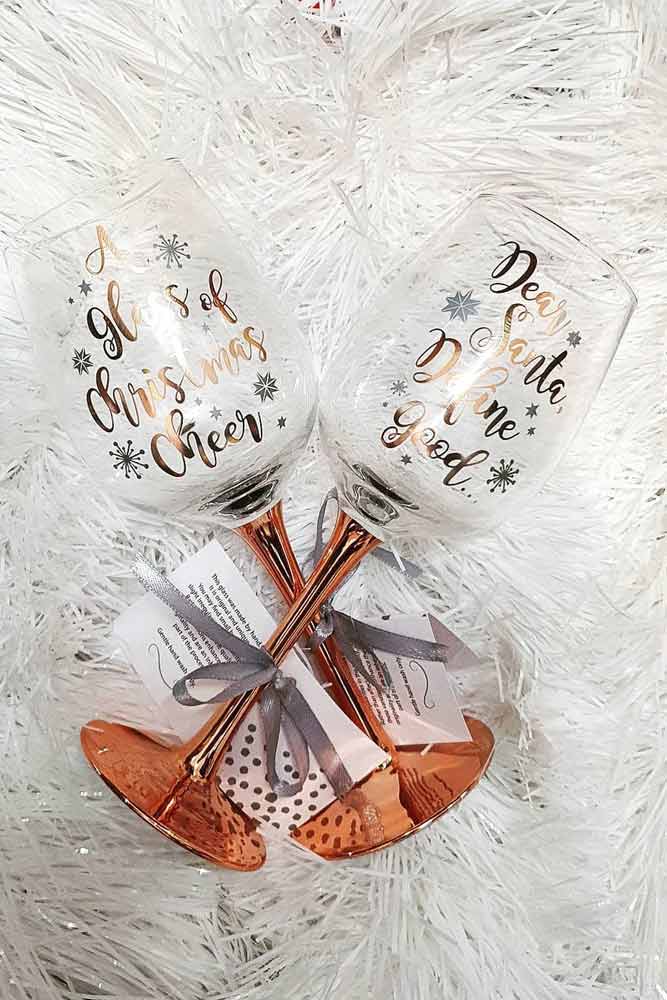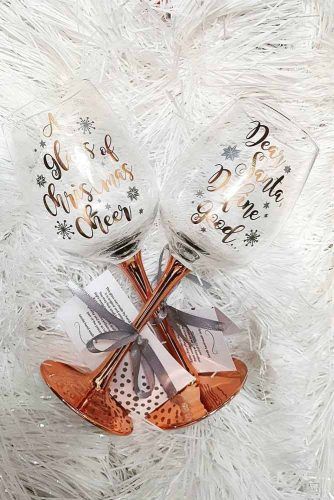 Source: Instagram/goolwanewsagency
A glass of champagne to meet and greet the holiday is a must. Make sure that your loved ones drink from special and festive glasses with such a perfect gift!
Advent Cards Gift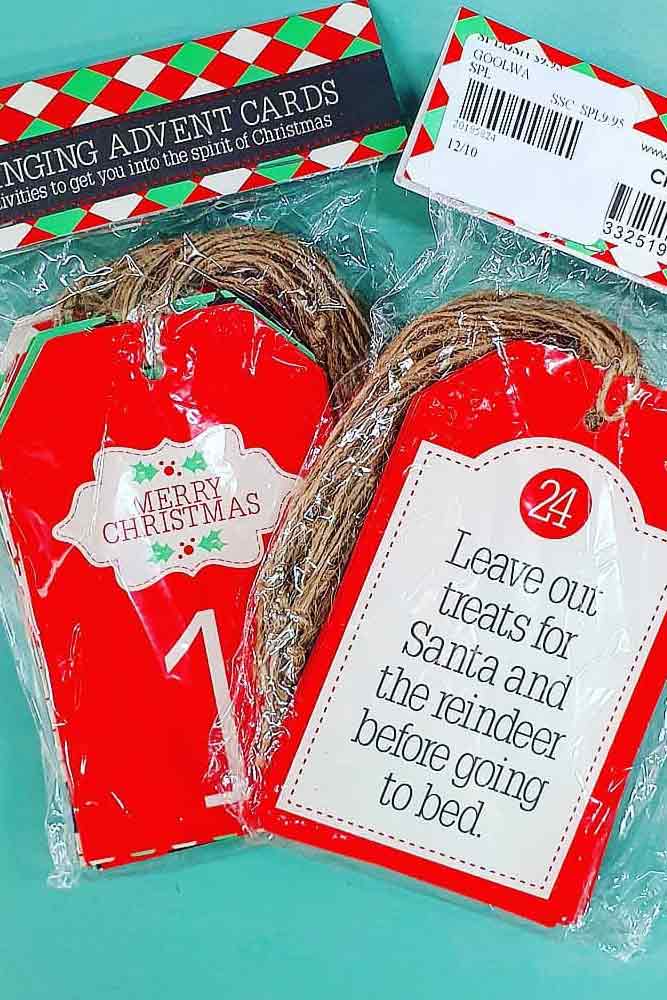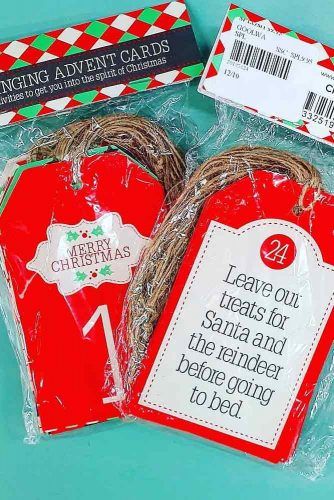 Source: Instagram/goolwanewsagency
In case you need to come up with some funny Christmas gift exchange ideas, we may have something useful on offer. These advent Christmas cards will come in more than handy in any household when the holiday knocks on the door.
Winter Hat Gift Idea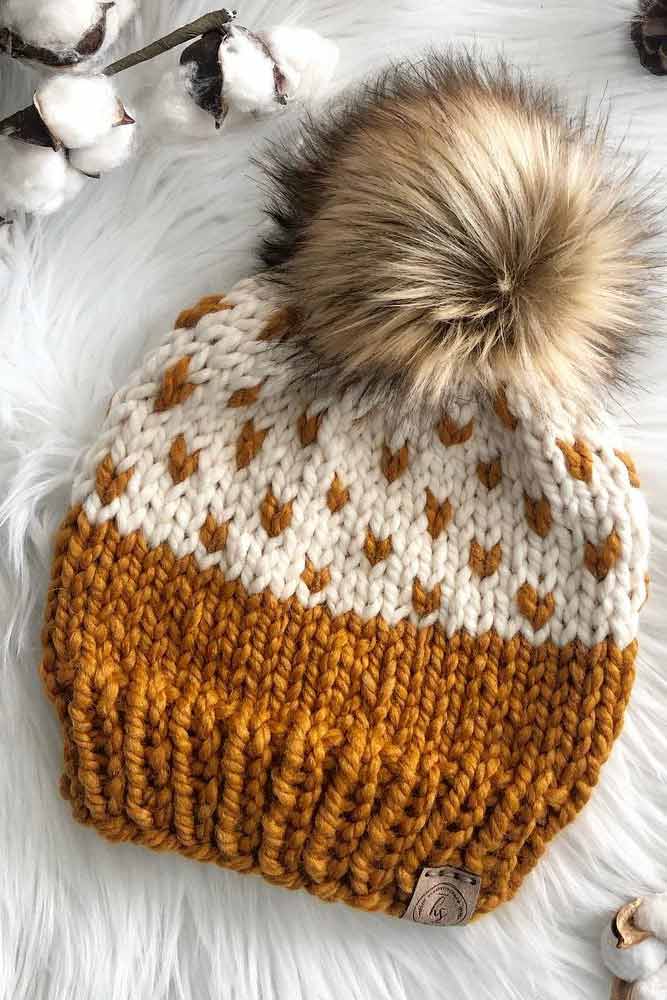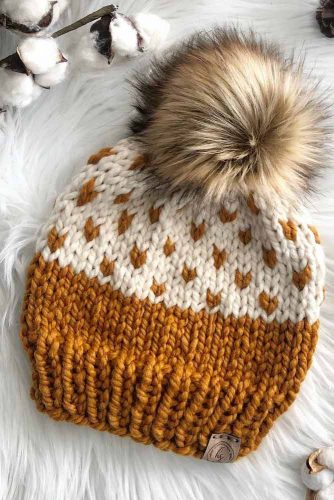 Source: Instagram/honeystitchco
When you care for someone deeply, you consider useful gifts in the first place. Make sure that those you care for are feeling warm and cozy during those harsh winter days. Such a beautiful and stylish hat will help you ensure that.
Comfy Plaid Scarf Gift Idea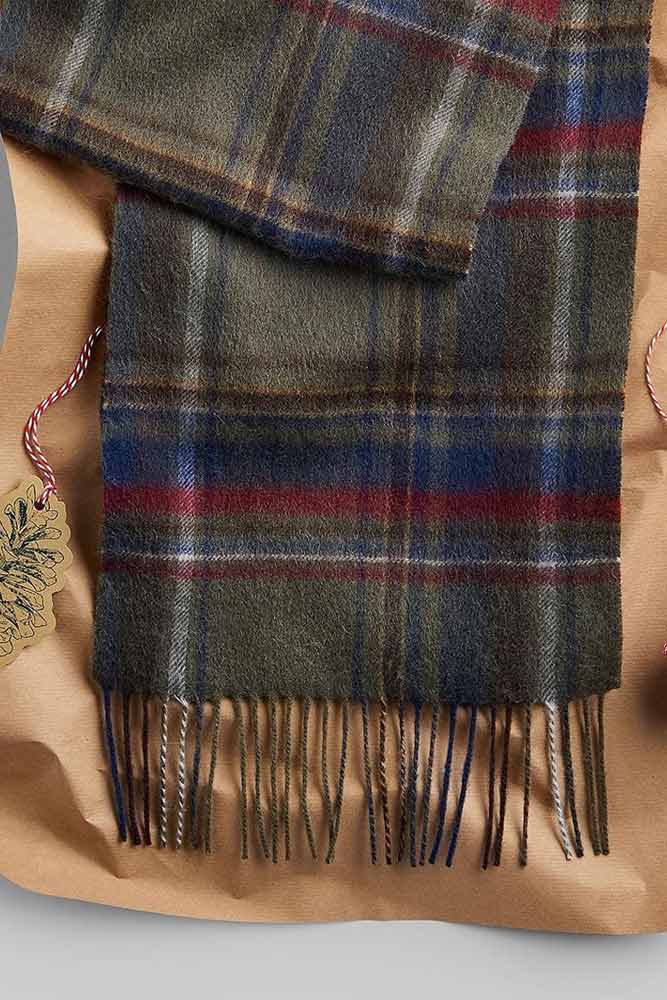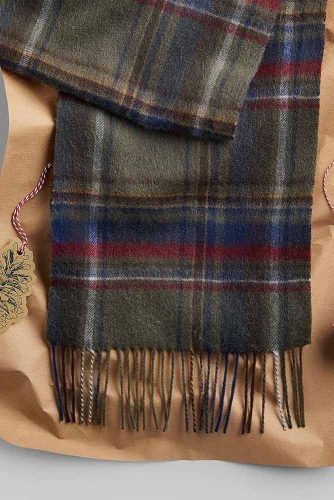 Source: Instagram/joules
If a warm hat is not an option, there is another universal gift to think about. What we have in mind is a plaid scarf. The fact is that plaid patterns are never out of fashion, and they can spice up any outfit just like that!
Cute Necklace Gift Idea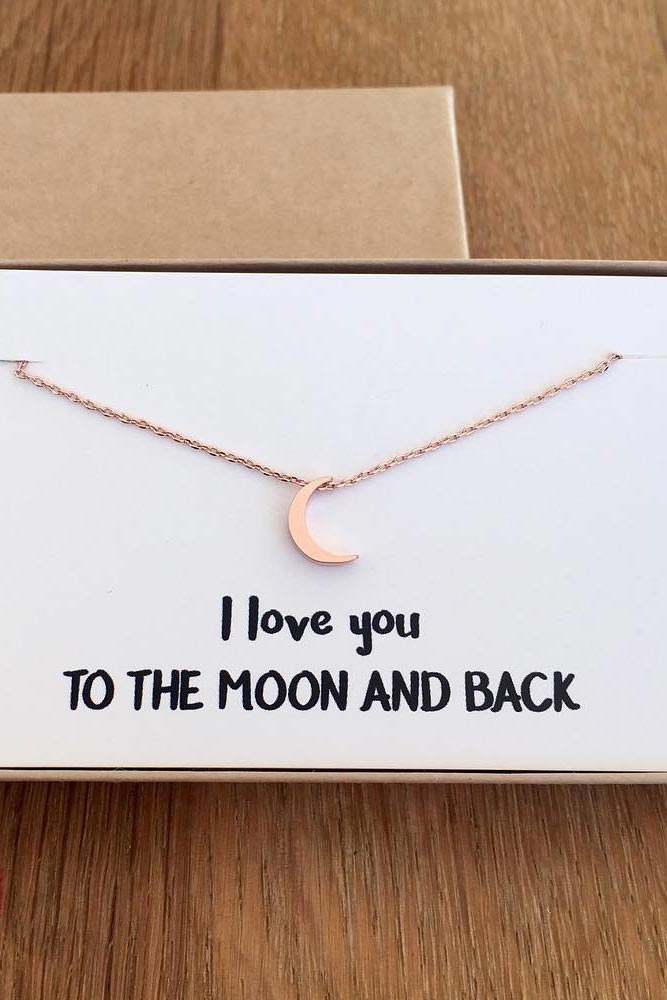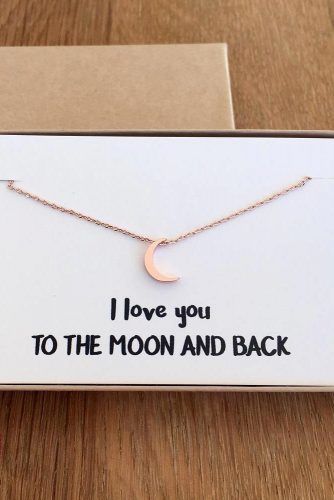 Source: Instagram/cosmicchic_x
Jewelry is always a great gist as long as you are aware of the receiver's tastes. What is more, if you want to show off your feelings, make sure that the gift comes with a themed card.
Classy Watch Gift Idea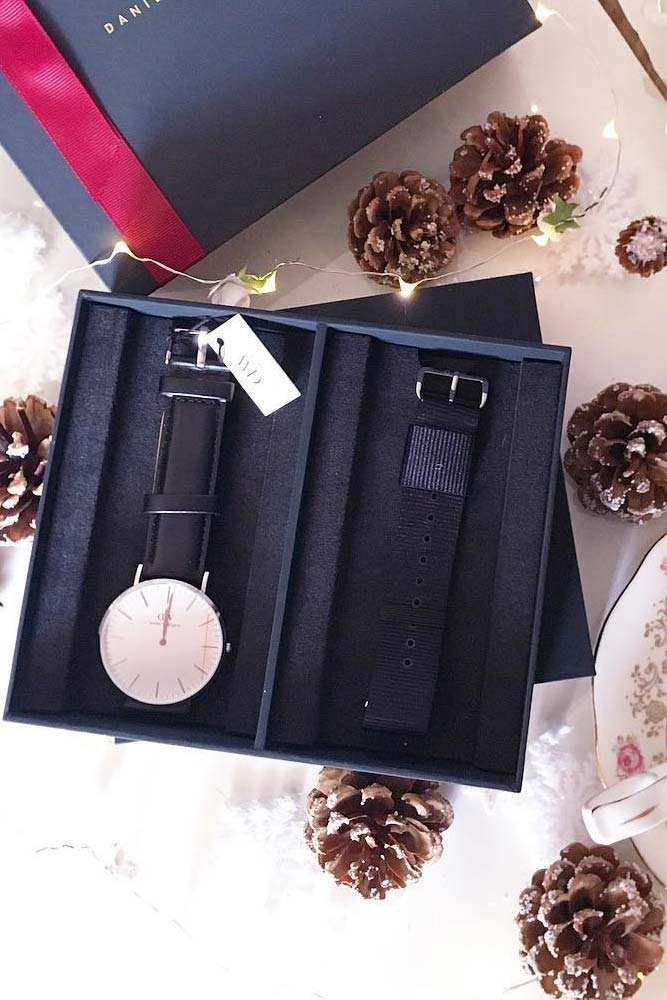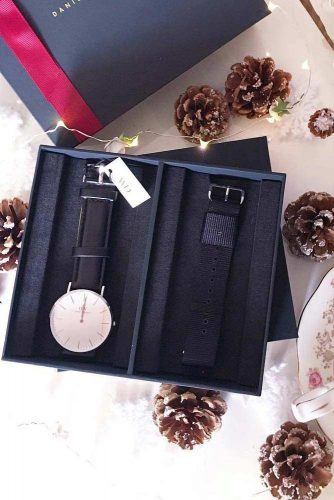 Source: Instagram/valentinatassone
Is your friend always late? A classy watch as a Christmas gift will solve the issue once and for all!
Charcoal Ruana Gift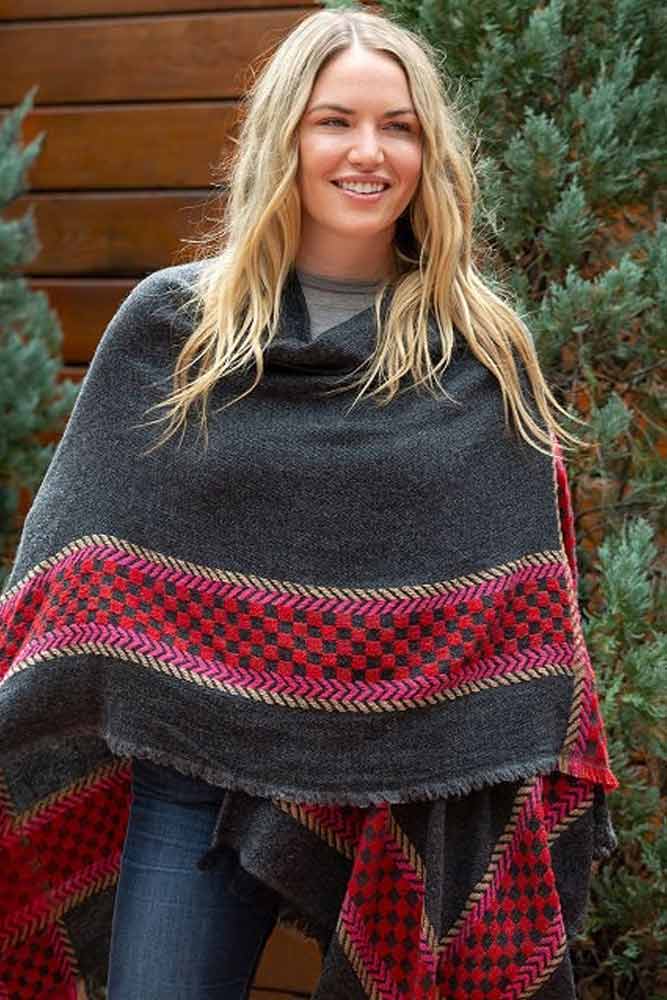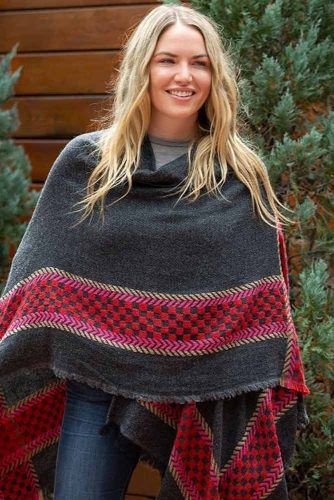 Source: Instagram/uncommongoods
Another way to play around that warm Christmas gift is to look for a stylish ruana. It will not only serve as a scarf but can be worn as a warm kimono when it gets a little warmer outside.
Nutcrackers Photo Holder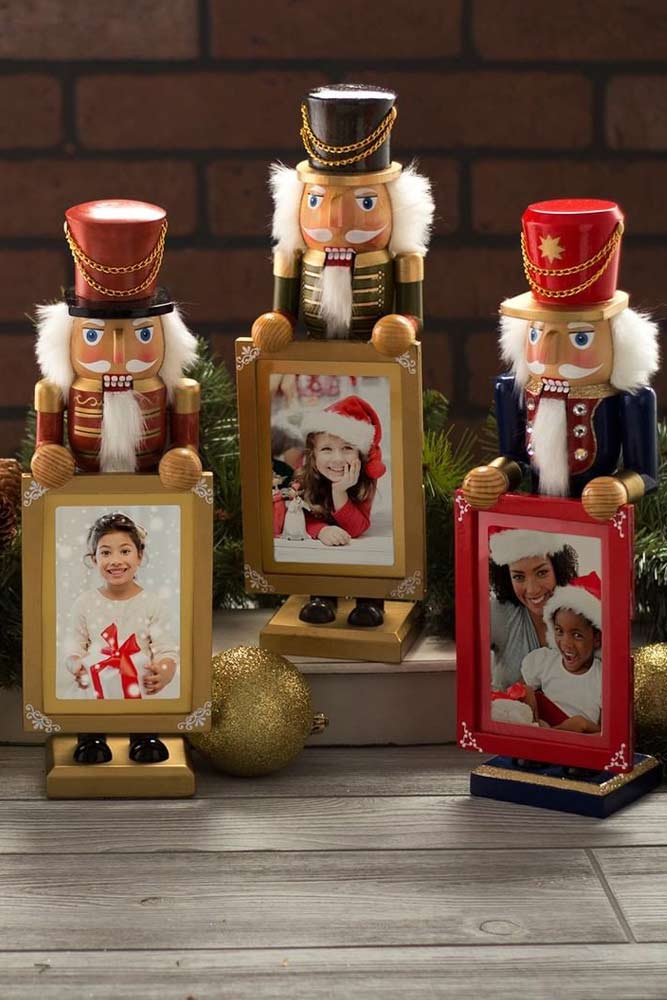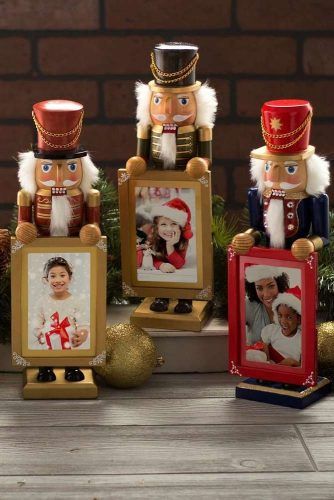 Source: Instagram/neilenterprises
Nutcracker is one of those Christmas symbols that everyone values. That is why such a themed frame collection will spice up any holiday décor as well as will lighten up everyone's mood.
Aroma Box Gift Idea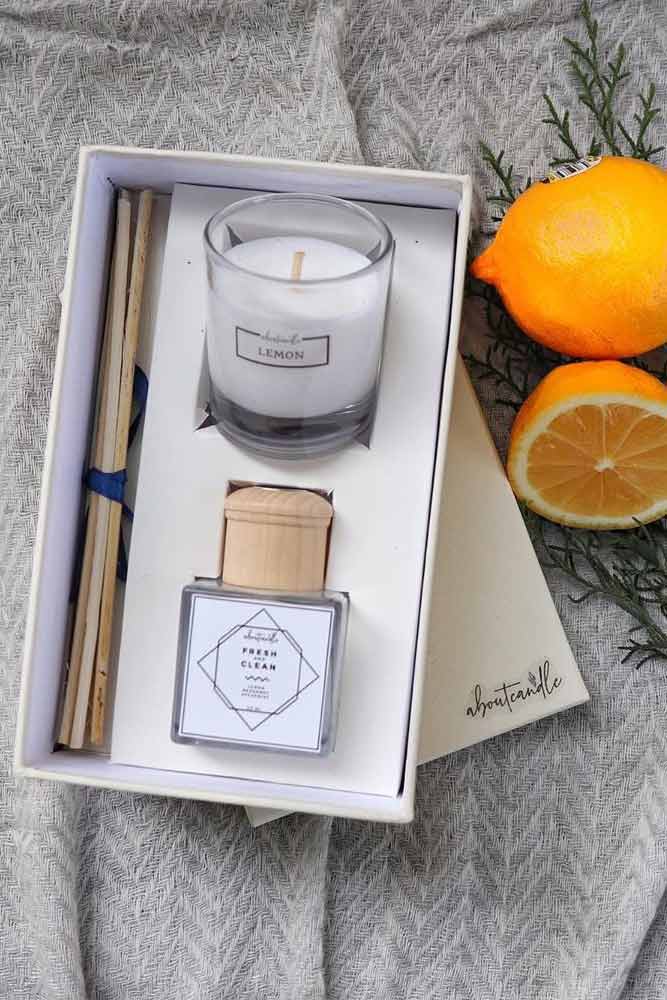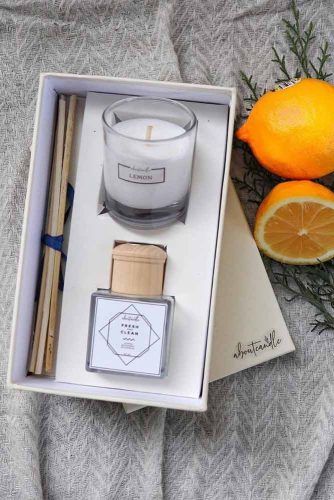 Source: Instagram/aboutcandle.id
We have mentioned candles as that one perfect gift that anyone would love. However, there is another variation to the present. What we have in mind is the aroma box. However, you need to consider the scents that the person the gift is entitled to likes.
Personalized Mug Gift Idea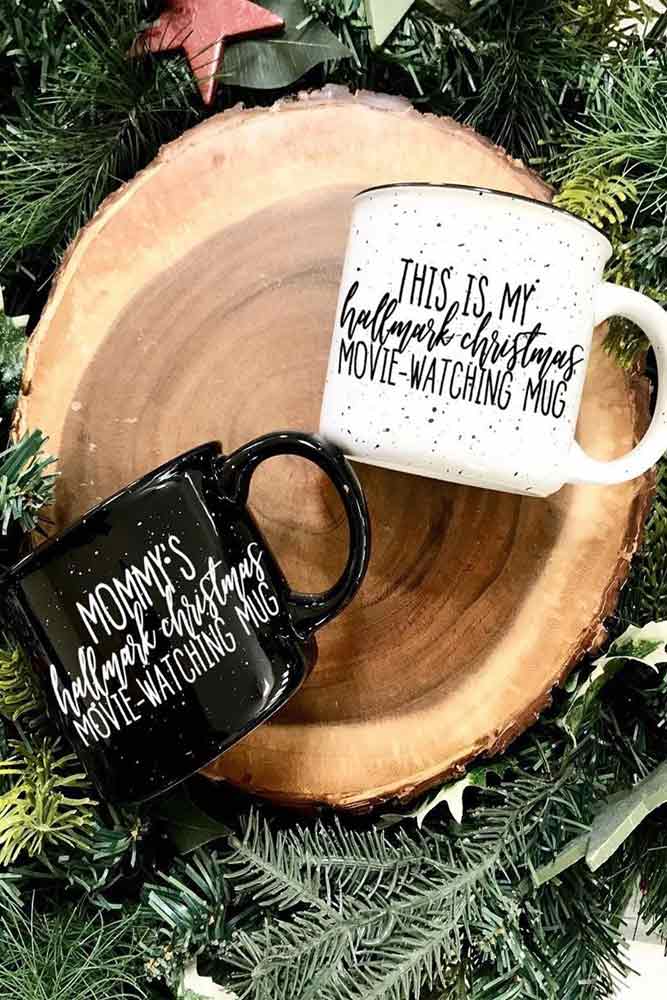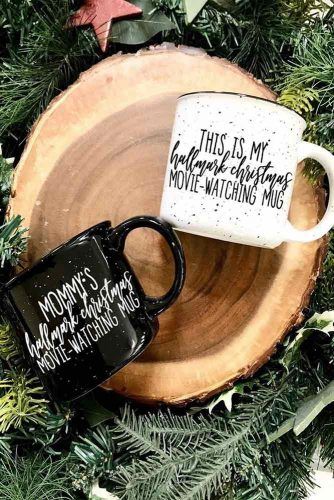 Source: Instagram/wolfmountain_co
There is nothing better than a present that screams – 'I thought of you when picking it up!' In times like this, personalized mug is merely irreplaceable.
Christmas T-shirt Gift Idea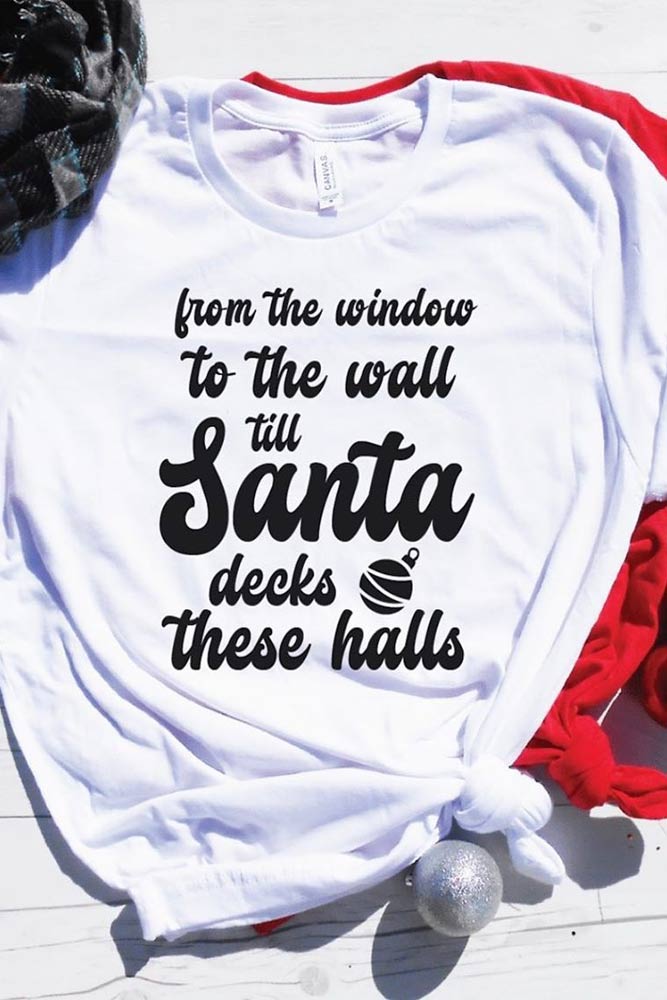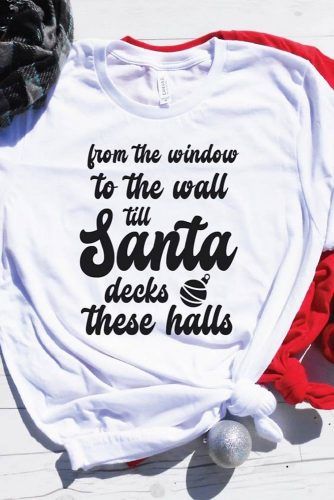 Source: Instagram/stronggirlclothing
Wearing something special when the holiday season comes is what everyone thinks about. Offer your loved ones a perfect solution, something that no one else has. A personalized T-shirt will surely do!
Personalized Beer Caddy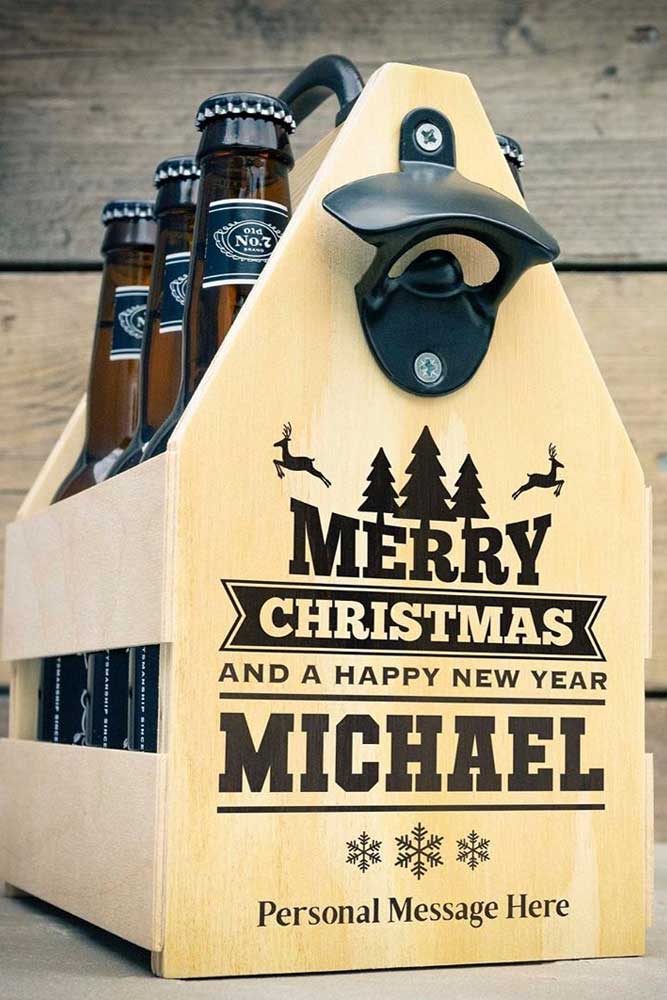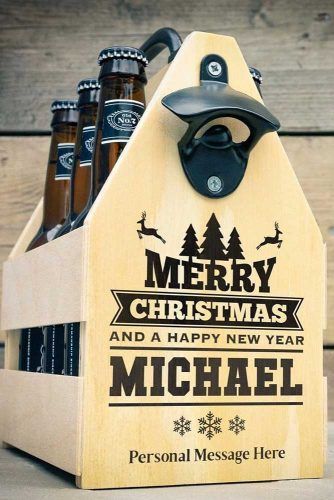 Source: Instagram/esbespoke_personalised_gifts
If you are in search of Christmas gift ideas for dad, we will help you solve the matter the fastest. There is nothing better than a personal beer caddy that your father can enjoy during the holidays.
Pink Gloves Christmas Gift Idea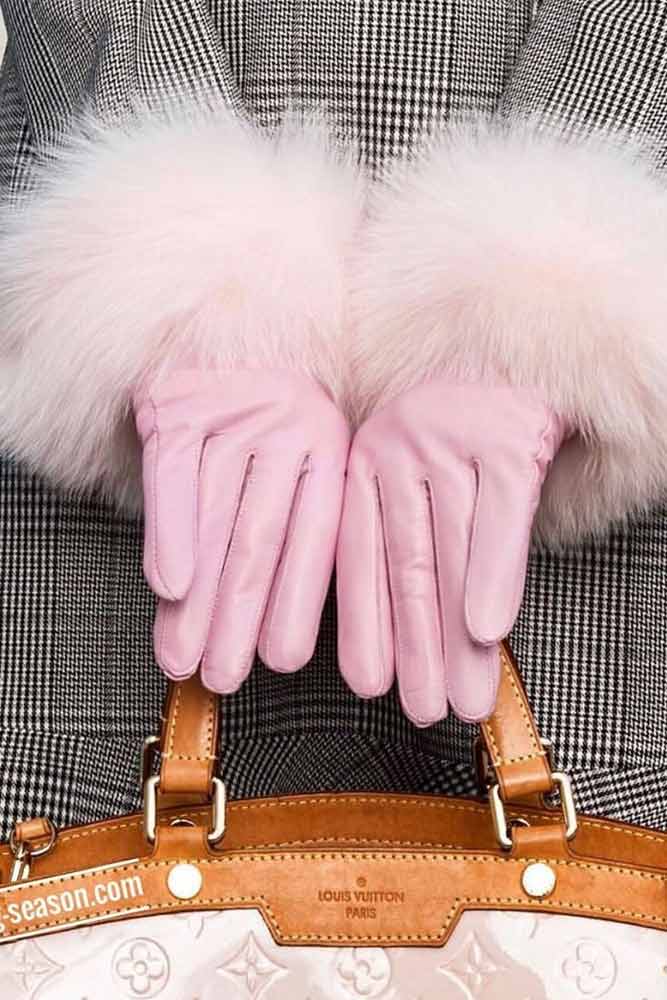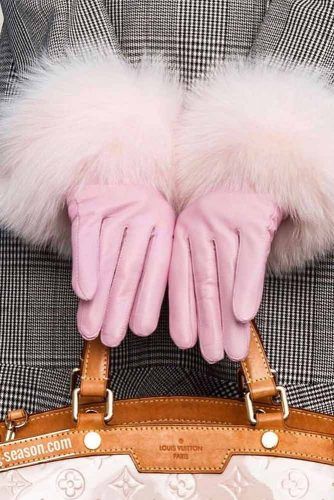 Credit: Instagram/_cuffingseason
What everybody definitely needs during cold months is a pair of gloves. Yet, in addition to keeping you warm, they are perfect to complement your winter outfit. That is why getting someone you care about gloves for Christmas is a really thoughtful and loving gift, especially when they are pink.
Earrings Gift Idea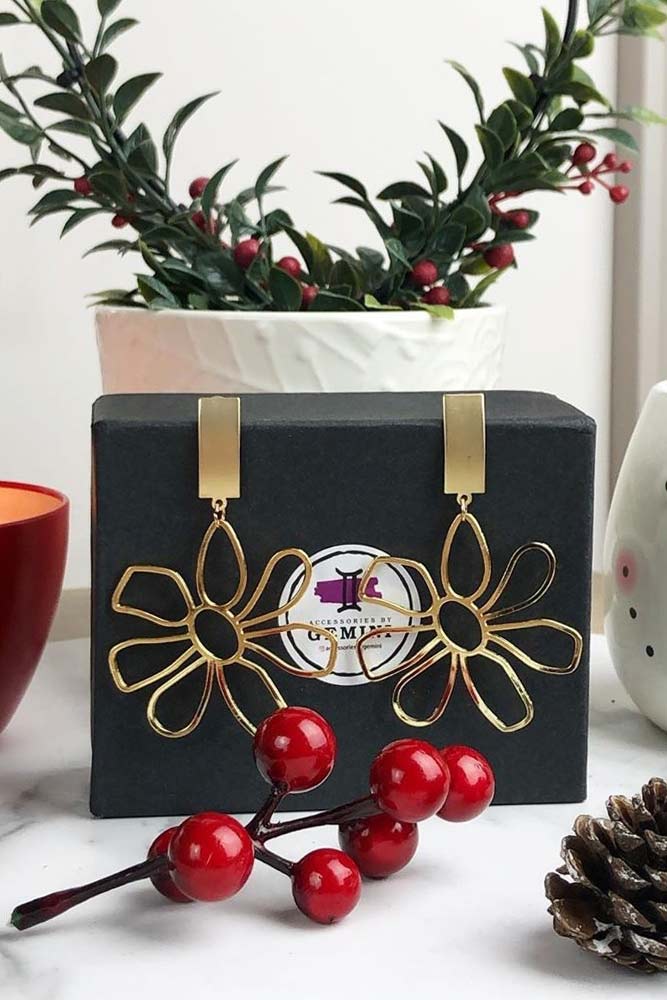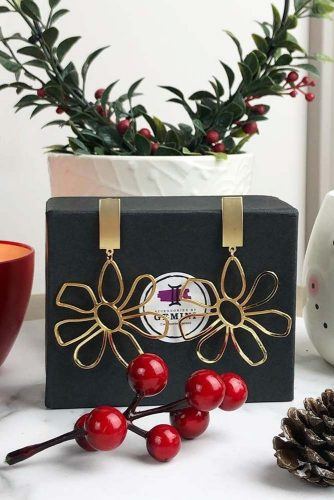 Credit: Instagram/makyajkelebegiblog
There is no such thing as too many earrings. Even if the person you are looking Christmas presents for has dozens of them, they will undoubtedly be happy to receive a brand-new pair. Make sure though to get them those ones that they do not have already, such as these unique earrings with a floral pattern.
Pouch With Soap Set Gift Idea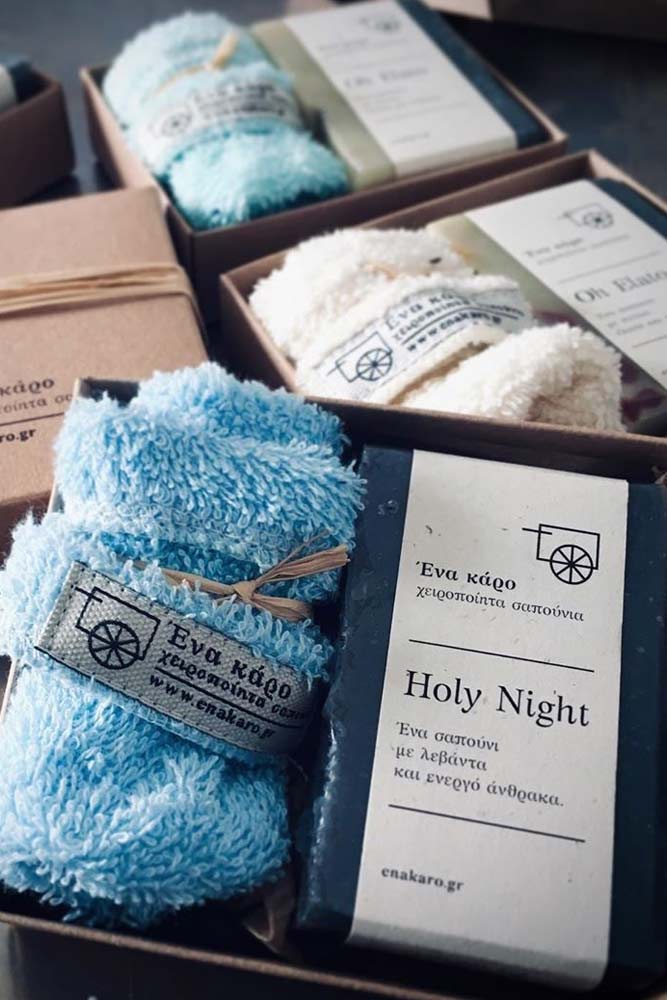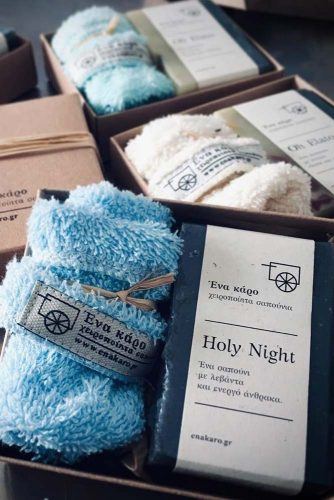 Credit: Instagram/ena_karo
Believe it or not, but there is hardly a person who does not like taking a bath. And your loved ones are no exception. To ensure that they have their best time while bathing, get them this pouch with soap set. They offer a wide range of different colors and scents, so you will certainly find a gift for everyone.
Printable Gift Ideas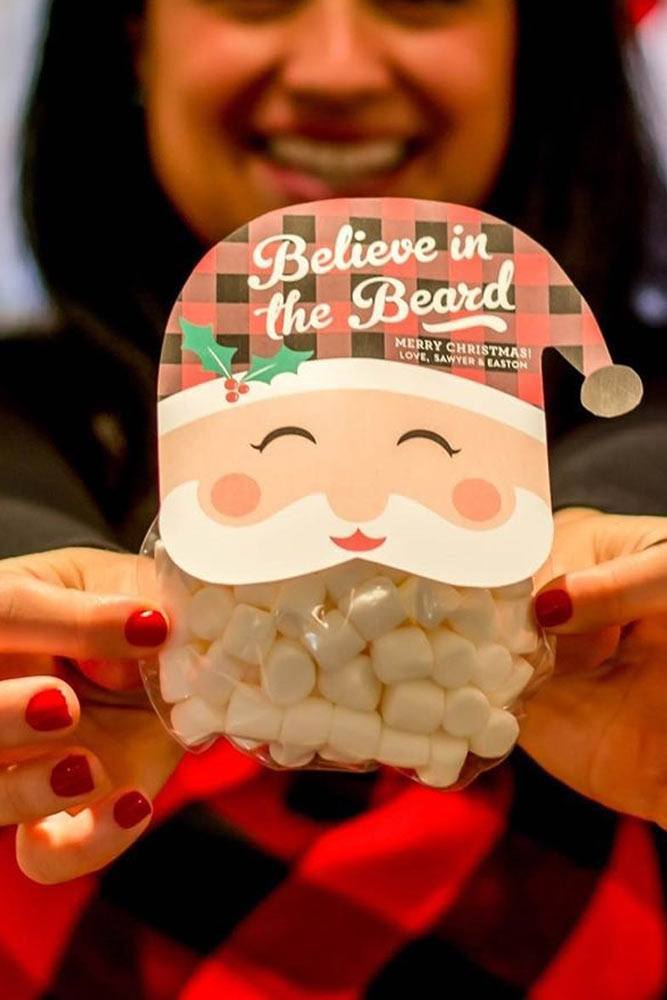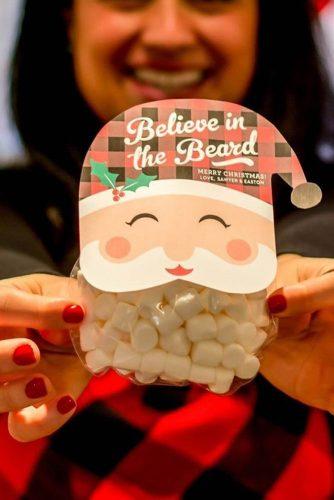 Credit: Instagram/justaddconfetti
One of the best Christmas gift ideas is are made by hand. They have a number of advantages over commercial ones. First of all, they are absolutely unique. Second of all, you can make them as personalized as you want. For example, you can print out a card with your warmest wishes and attach it to a bag of marshmallows, which you will share with your loved one afterward.
Christmas Dishes Gift Idea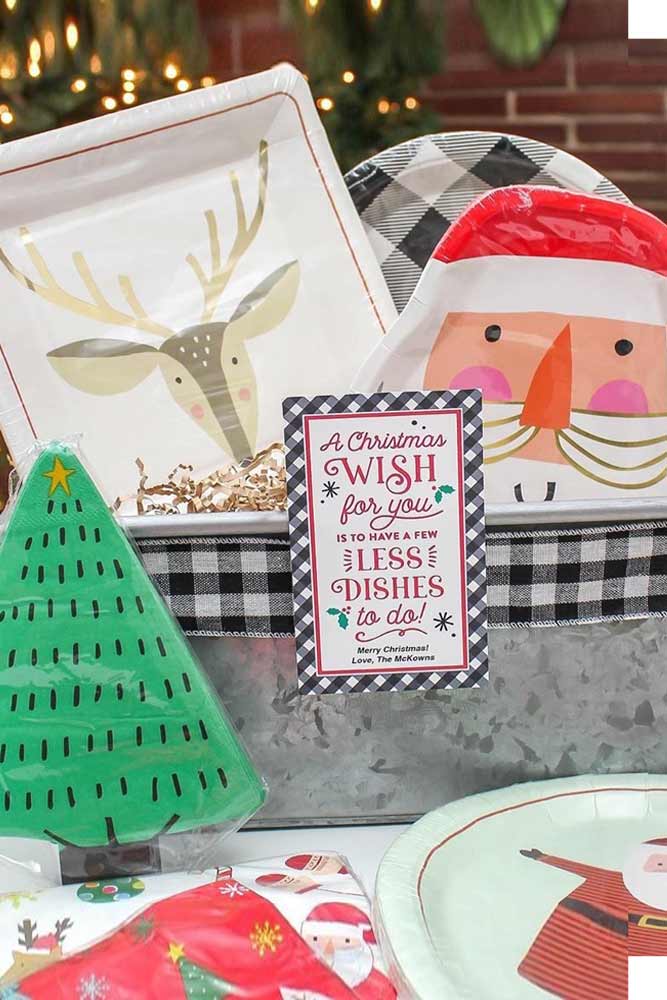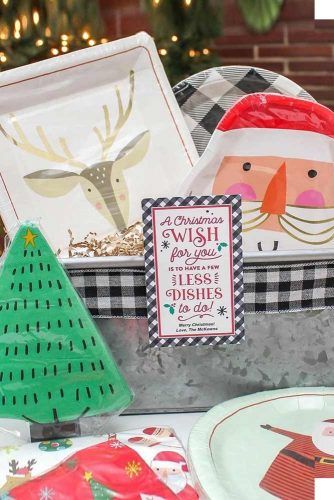 Credit: Instagram/justaddconfetti
Dishes are a great gift not only for Christmas but basically for any occasion, as they break quite easily. However, Christmas dishes are not only a practical gift but also beautiful. They usually come in many different shapes, colors and styles, thus becoming a real adornment for the festive table.
Wine Gift Idea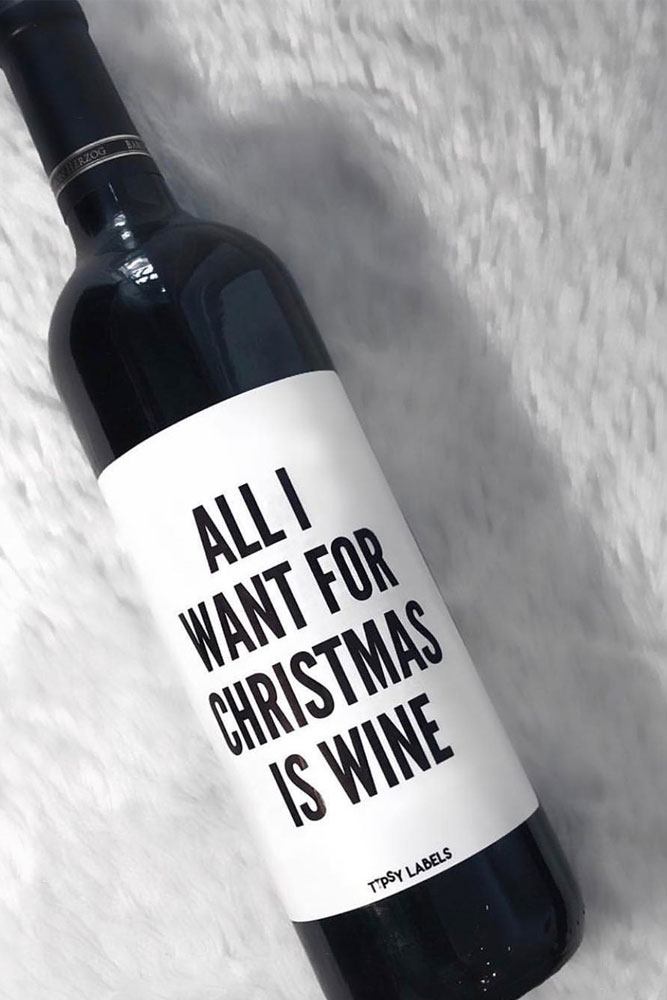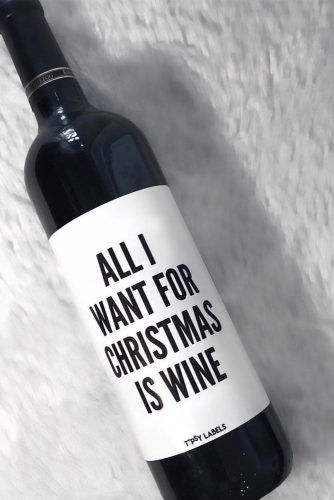 Credit: Instagram/tipsylabels
Getting a bottle of wine as a gift for Christmas is always a great idea. This will allow you to taste your favorite sort of wine during a holiday dinner and will save some money for people who are throwing the party.
There are so many Christmas gift ideas out there that it is hard to choose. However, if you are looking for something special and not that expensive – we offer you the best collection to choose from. No matter whom you want to present it to – we have it covered!