Adorable And Meaningful Baby Girl Names For Young Mothers
There is no better miracle than the miracle of birth. We are sure that every mother prepares for the occasion thoroughly. You browse through countless nursery ideas, you decorate the room, you baby-proof the apartment, and so on. For some reason, when it comes to the baby's name, you either know it from the beginning or you postpone it to the last minute. For you not be overwhelmed with the number of baby girl names that can be found on the web, we have gathered here the most popular ones as well as the most unique and meaningful names for you. Once you read the article to the end, your baby girl's name will be chosen, we can assure you!
The Most Popular Girl's Names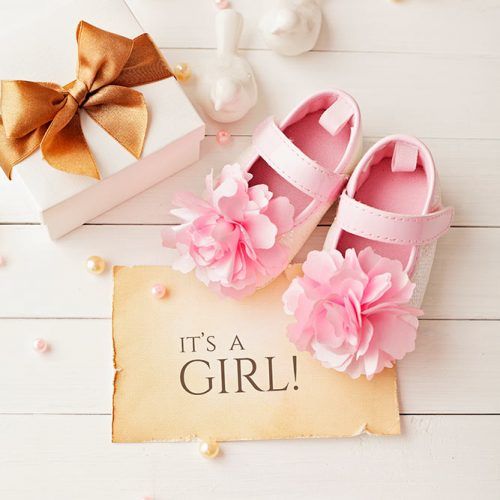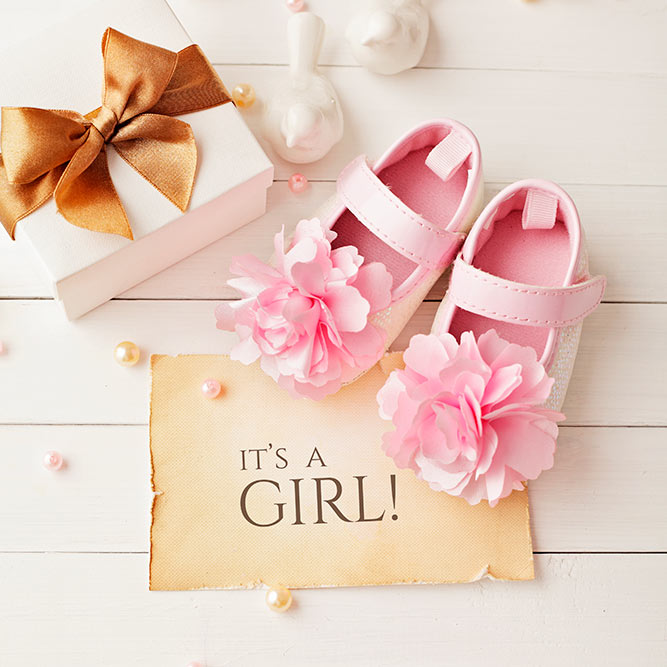 There are so many cute baby girl names that are trending at the moment, so that we are going to start our list with those. You need not confuse the popular names with the classy ones, although they may coincide at times. Besides, every year has its own fair share of popular names. The most popular 2019-2020 list consists of:
Keily
Yara
Dior
Ensley
Meaghan
Adalee
Oaklynn
The Hottest Girl Names For 2020
There is a reason they call it popular baby girl names. The more popular is the name, the higher is the chance that the neighboring girl will be named the way you name your little angel. To avoid that, we are going to share a secret with you. The truth is that there are also names that are just rising up to hit it with full force when 2020 comes. In case you wonder what are the hottest names of the upcoming year, you have come to the right place!
Billie
Elodie
Adah
Seraphina
Aura
Cordelia
Pearl
Imogen
Posie
Reese
Girl's Names Inspired By Birthstones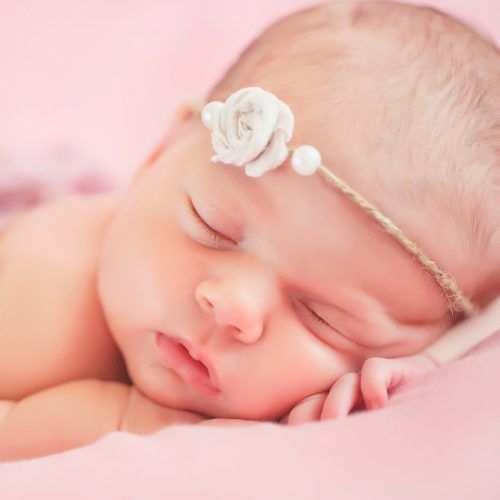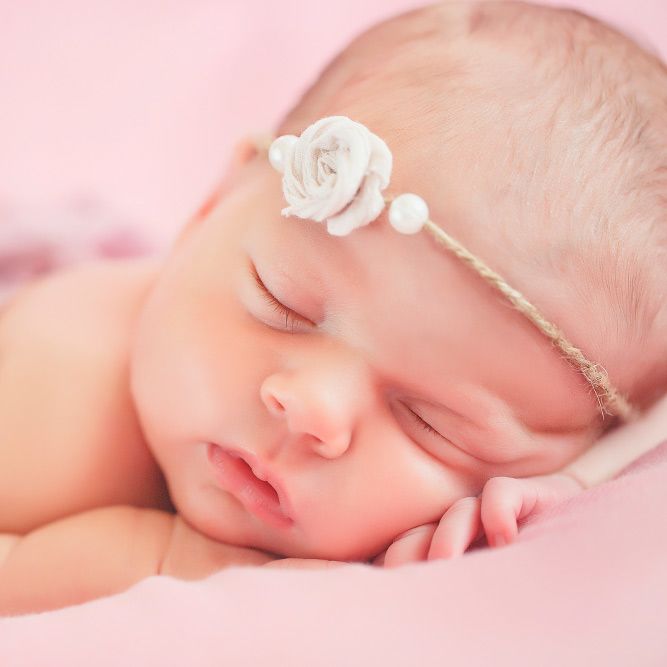 There is another quite hot trend when it comes to top baby girl names. The fact is, if you would like your baby to choose her name, you can leave it to birthstones. In case you do not know, every month comes with a particular gemstone entitles to it. For instance:
January – Garnet
Fabrurary - Amethyst
March - Aquamarine
April – Diamond
May - Emerald
June – Pearl
July – Ruby
August - Peridot
September - Sapphire
October - Opal
November - Topaz
December - Turqouise
The truth is, such a precious stone name describes perfectly how precious your little girl is to you!
Borrow It From Nature
We know, not every mother is equally fond of classic baby girl names, that is why we always have something unique hidden up our sleeve. In fact, that is not our invention, it is a partial trend that is also gaining popularity at the moment. Mothers tend to name their babies after Mother Nature. Let's have a look at what is meant:
Rainbow
Maple
Kale
Rose
Twilight
Aren't these names vibrating radiance and life nature grants us?
Boy Names That Are Now Going To Girls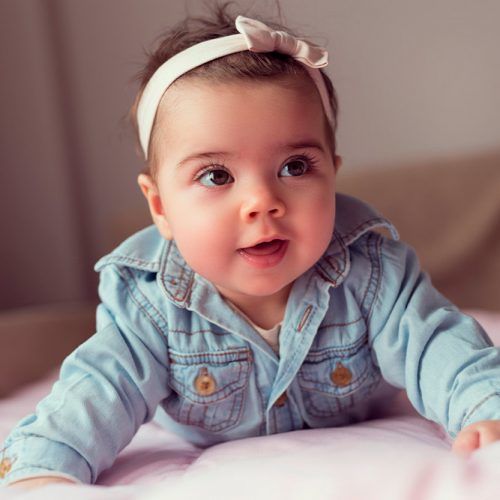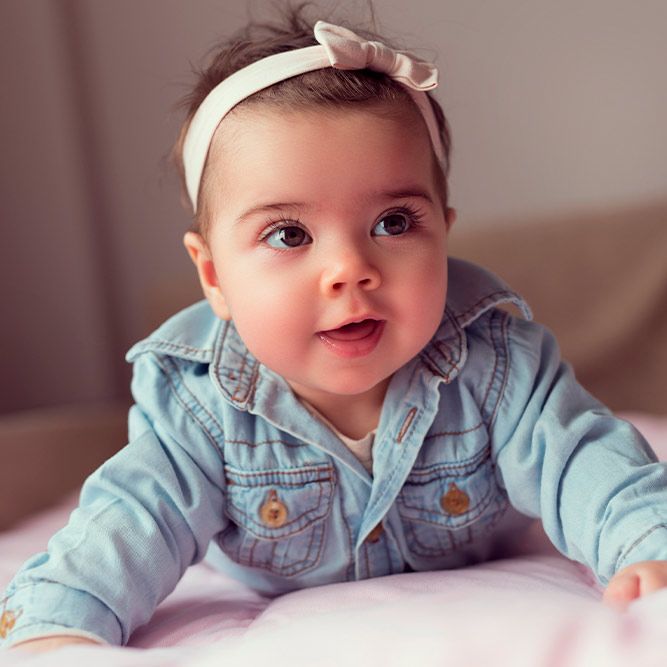 It is hard to say that we are going to bring some rare names in this chapter. However, the point is that they are considered to be unusual baby girl names since they are boyish. Plus, discovering baby boy names can also come in handy when looking for girly names, as there are lots of unisex names to give, too. From now on such names as we list below are not entitled to little men coming to this world:
Ryan
Max
Alex
Tyler
Stevie
The Rarest: Sanskrit Names For Girls
If none of the unique baby girl names mentioned above have caught your attention, there is something else we wish to share. If you are a fan of vintage and meaningful names, then these Sanskrit names will steal your attention.
Abhaya will be your fearless little angel
Ambar is the girl that embraces the sky
Avantika is the true Queen
Divya will become a Divine woman
Jyotsna will be bright and passionate as the flame itself
Karishma is your precious Miracle
Mohini, the most beautiful girl of all
Shreya gorgeous and lovely as a true goddess
Swara is the girl who brings the light
Vaidehi the gorgeous and devoted wife
Girl's Names From Mythology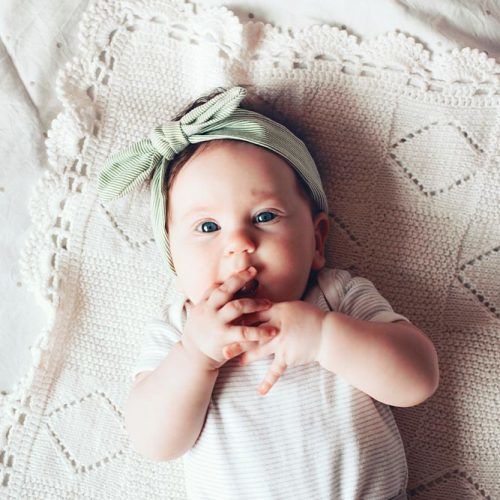 Apart from the names from Sanskrit, there are also baby girl names and meanings that come to us from myths and legends.
Penelope was the wife of a wise Greek hero Ulysses
Aphrodite – we think the name does not need an explanation, the Goddess of love she is
Cassandra – The princess of the Kind of Troy who was able to see beyond the veil
Althea – most popular women's name in both mythology as well as poetry, which adds the name a taste of romance
Ariadne – is the holiest woman
Anagha – the goddess of a woman
Names Meaning: 'Beautiful' And 'Pretty.'
We couldn't but bring to your attention the list of beautiful baby girl names that speak for themselves:
Alina – a noblewoman
Belinda – the most gorgeous woman your eyes will see
Calliope – her voice will conquer the hearts
Ellie – the light of a woman
Felicia – one lucky and successful lady
Kaytlyn – strong woman and smart wife, also a very beautiful lady
Lynne – as beautiful and passionate as a mighty waterfall
Miyuki - Beautiful and happy lady
Norabel – irresistible and beautiful light
Rosaleen – gorgeous and gentle rose
Names Meaning: 'Successful'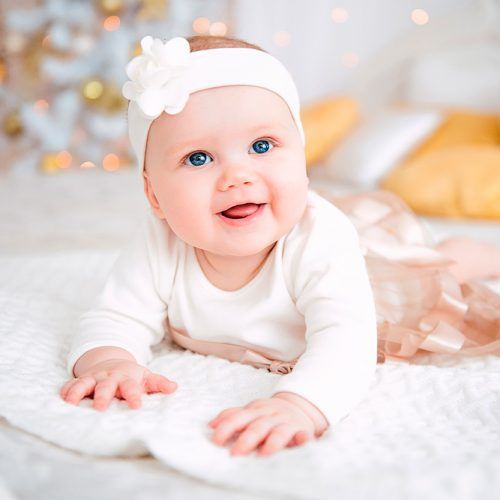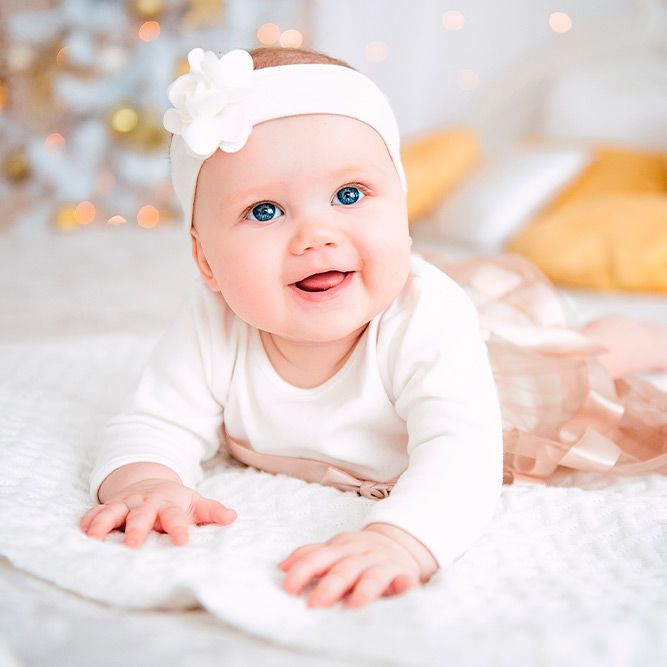 Very often, you can hear that the name has a direct impact on the fate of the child. That is why if you believe that and wish your child to be successful, we have a few names that mean it and which you can at least consider:
Victoria – it goes without saying that a child named after a queen will be nothing but successful
Naila is another word for successful
Fawziya – if you want your little angel to be both victorious and successful that is the name to pick
Yashashree is the true Goddess of success
Names Meaning: 'Flower.
Some mothers imagine their little ones to be named after something beautiful and gentle and at times, fragile. The name of a flower fits the description perfectly.
Daisy – do these gorgeous spring flowers need an introduction?
Violet – is the flower cherished by poets
Aboli – in Hindi the word means flower
Juhi – is the variation of Jasmine, you can consider both by the way
Zahra – is Arabic for flower
Names Meaning: 'Romance'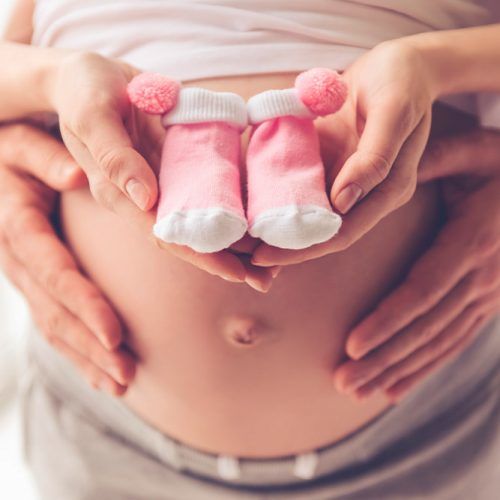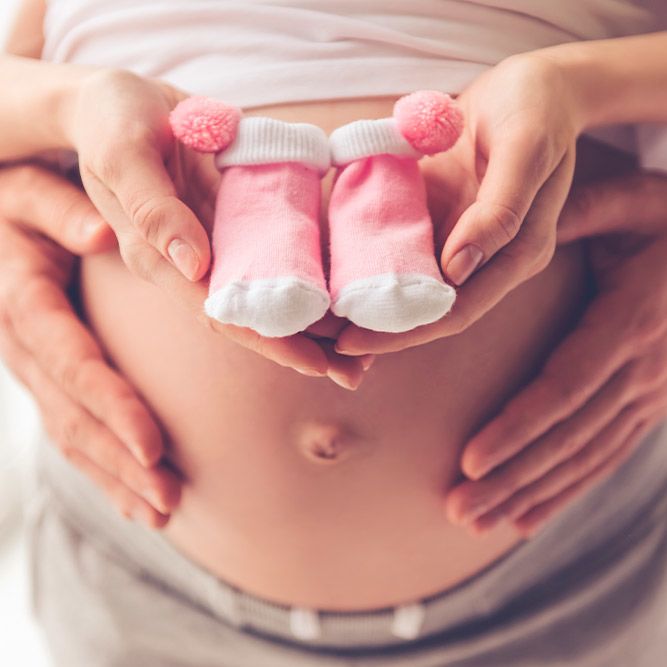 This is never a waste to think of a name for your child that will express your eternal parental love and devotion. In times like this, romantic names are more than fitting, and we are going to share a few of those with you:
Amora – 'love' in Spanish
Scarlett means red and we all know what color the love is of
Davina – deeply loved
Ai – 'love' in Japanese
Darlene – does not need that much of an explanation, the way you name someone the dearest to you
Cer - Welsh for love
Yaretzi – is the word that stands for the phrase, "I will always love you!"
Kalila – Arabic for loads of love
Names Meaning: Virtue
It is always great to teach your child what is right and wrong with the day she is born. Giving a corresponding name would be a proper step to take. So, let's have a closer look at which names correspond to which virtues:
Bina – would stand for an understanding little lady with the thirst for knowledge
Amity – is the friendlies girl you get to know
Faith – the virtue that needs little introduction
Peace – the very same goes for this gorgeous and meaningful name
Namya – is an honorable woman
Priti – is a beautiful young lady
Omna – a virtuous of a woman
Names Meaning: Spiritual Practice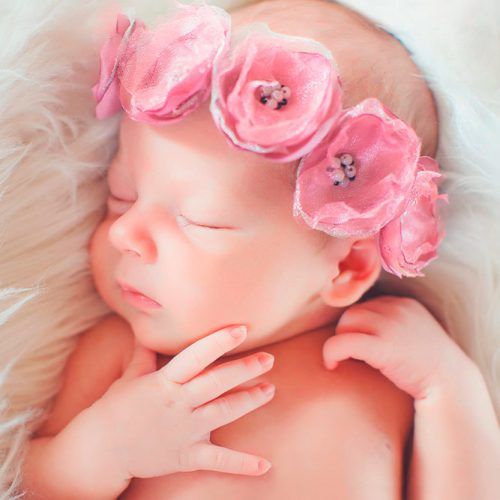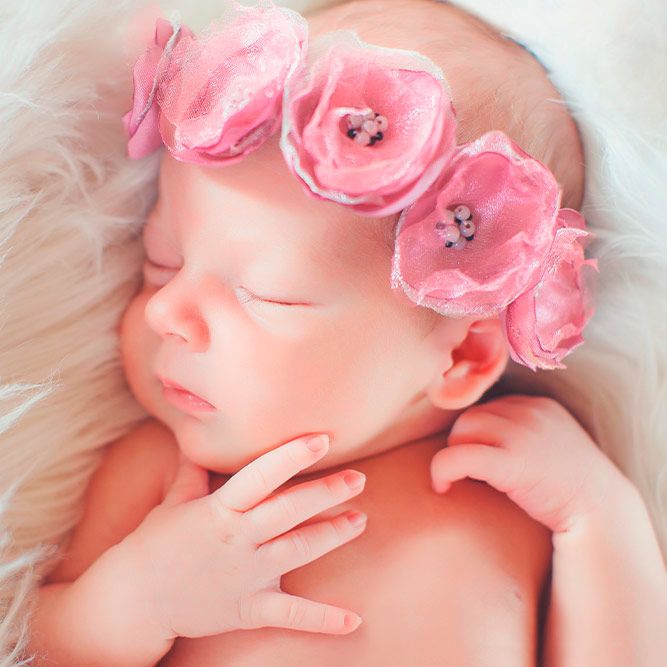 Not everyone knows or says it out loud, but choosing your little one's name is not only a tiresome but also a spiritual process. Taking that into consideration, we offer you have a look at these spiritual names as well.
Angelique – a little angel in a flesh
Celestia – a gift from heaven
Batya – god's daughter
Chava – the life itself
Gwyneth – a blessed child
Magdalena – a precious gift from God
Helena – she brings Light
Lourdes – innocent and gentle one, just like Mother Mary
Edgy Girl Names
Well, it is the 21st century that we are talking about, that is why many mothers-to-be are looking for something rather edge than classy. If you belong to the category, then we have a list for you too:
Athena – wise, fair and kind goddess
Blythe – a happy girl
Harper – intricate and gentle as the instrument
Layla – she is the mystery of the night
Lucille – the lightbringer
Maisie – a little pearl in the family
Primrose – the first rose that blooms in your garden
Teagan – the artistic and pretty one
Tove – unstoppable as a thunder
Famous Celebrities Names For Your Daughter
We know that no matter how many meaningful names there are, many of you are longing to name your little one after someone famous. Well, you have your perfect chance with this list:
Charlotte – her quench for freedom is rarely satisfied
Josie – always guided by god
June – ever young
Ophelia – the one that brings help
Paris – fabulous
Norah – the light that shines the brightest
Kate – pure at heart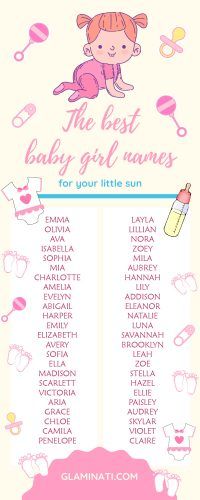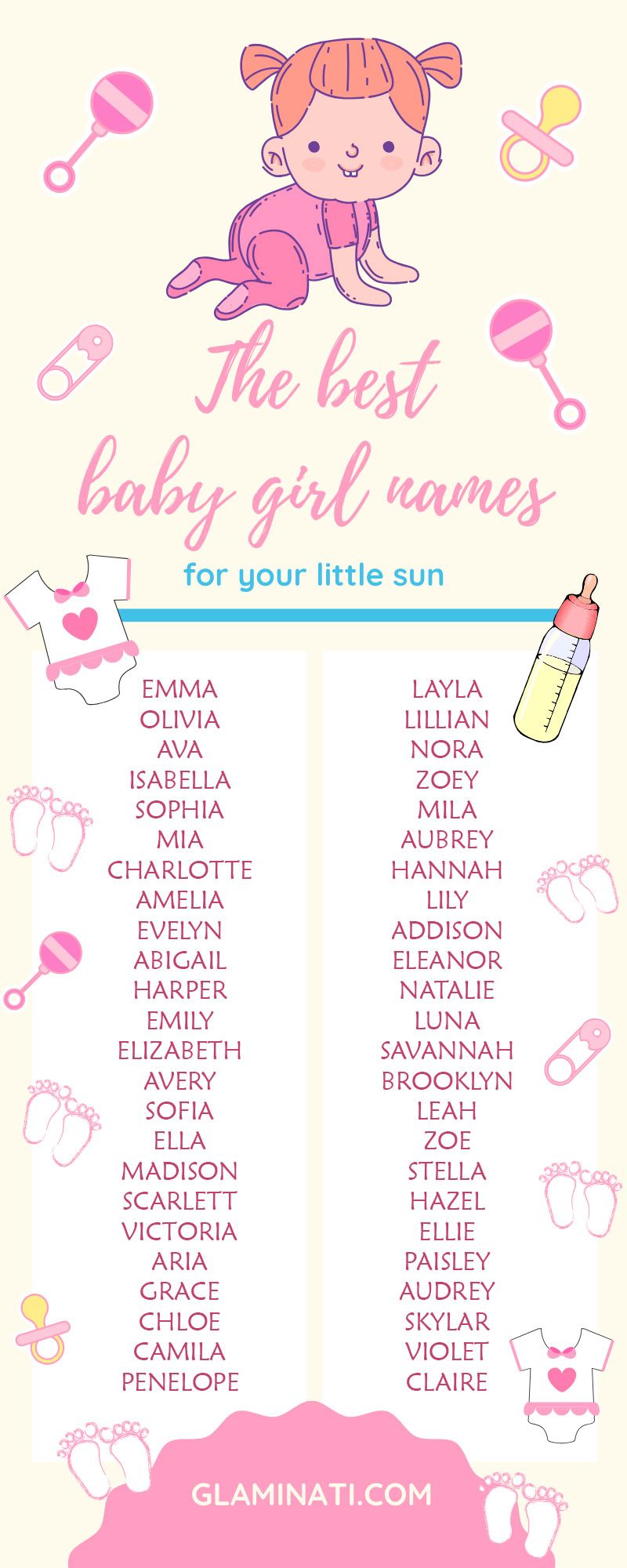 Are you happen to be in search of meaningful and beautiful baby girl names? You have come to the right place! We have the best names to suit all tastes!
FAQ: Baby Girl Names
What is the most unpopular name for a girl?
According to the data provided by the New York State Statistical Yearbook in 2020, among the most unpopular girls' names are:
Bonny.
Cecily.
Sandy.
Roxanne.
Alora.
Mimi.
Aubrie.
Mika.
What girl name means destiny?
Dalia is a girl name with a Lithuanian origin that means fate. It's also a name that means destiny.
How do I find a good baby name?
Avoid following fads.
Keep in mind that traditional names don't have to be uninteresting.
Take a look at your genealogy.
Take into account the significance of the middle name.
Don't forget to include your initials.
Respect your heritage.
Look up definitions.
Consider all of the possible nicknames.
Was this article helpful?