Interesting And Unusual Baby Boy Names Moms-to-Be Should Consider
There are countless baby boy names out there and all of them are special and unique in their own way. However, you need to consider not only the beauty but also the meaning behind the name. Strong names indeed have a lot of influence on your baby's fate. Taking all that into consideration, we have decided to share some lists of various names with you so that you can come up with one that fits your taste and expectations best. We can promise you that it is going to be twice as easy and exciting to pick the name for your little man after you are through with the article!
The Most Popular Boy Names For 2020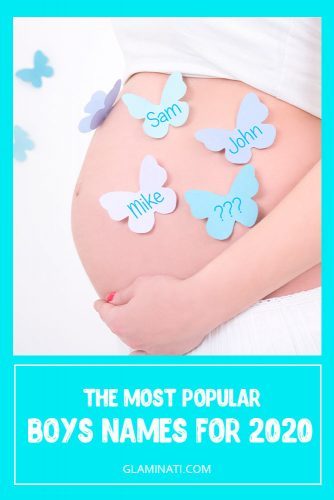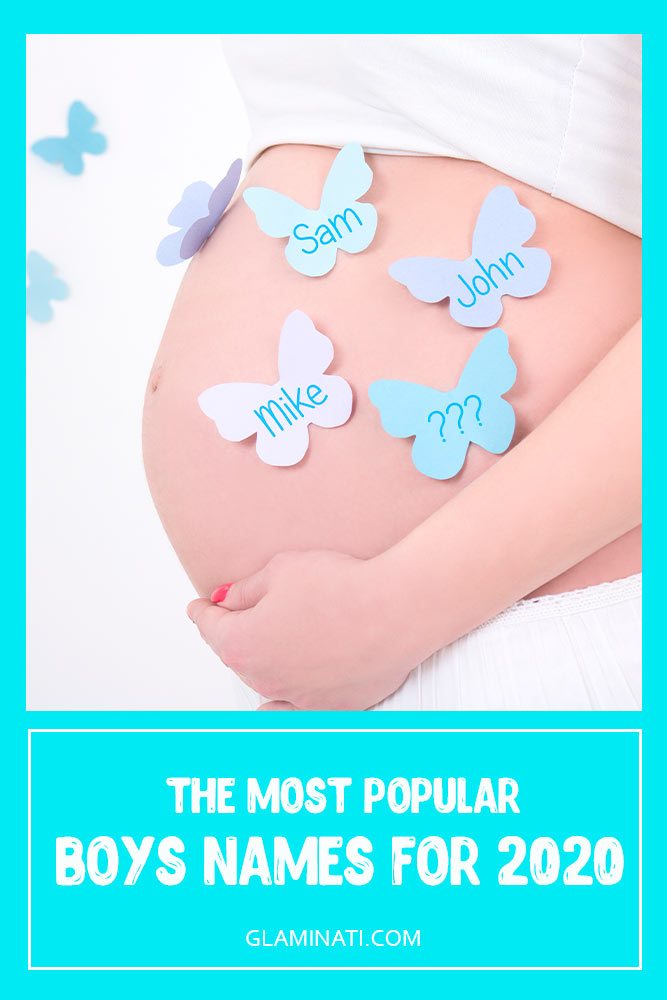 It is only natural to start our review with the list of the most popular baby boy names that are going to be on the top in 2020. The truth is, you may be already aware of most of them, but a few may turn out to be a surprise. And if you still don't know who you're expecting to brighten your life, you can also consider some unisex names so as not to get lost in baby girl names when she shows up!
Genesis
Kylo
Kairo
Kenzo
Baker
Jaxtyn
Dakari
Saint
Watson
Karsyn
Uncommon Names For Little Boys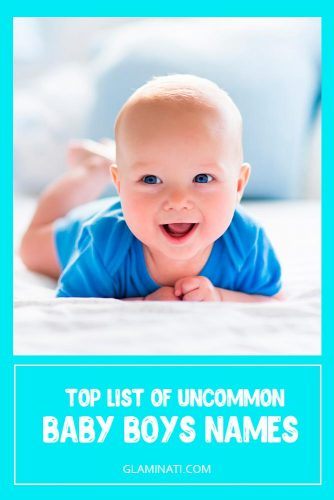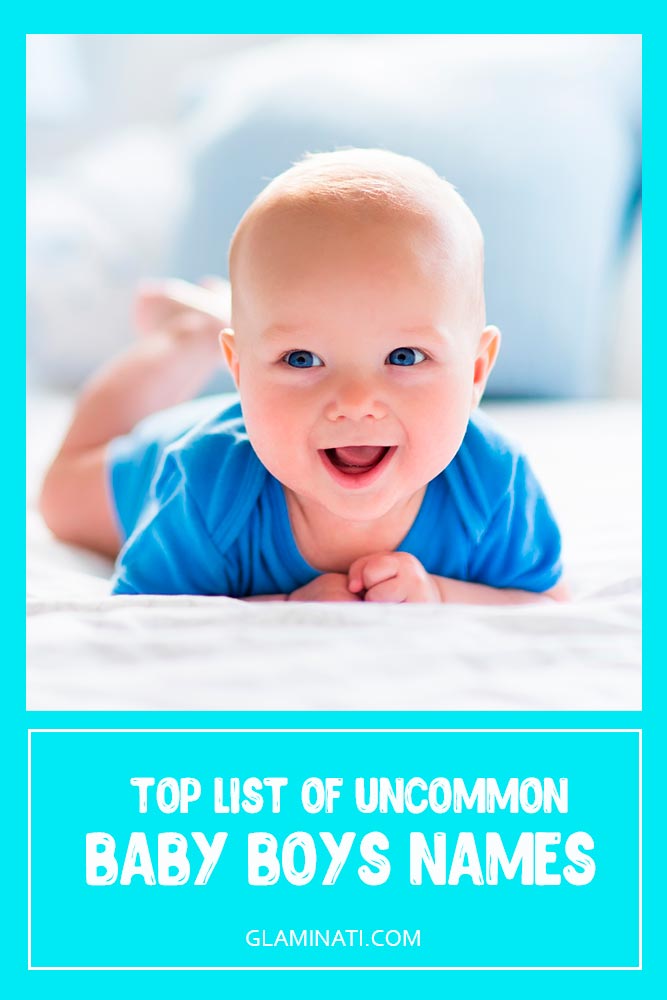 Of course, when you know what the common names for baby boys are, it is nice to learn some more about the unique baby boy names.
Zane – stands for gracious God. It usually defines a strong, independent, and masculine personality.
Landon – means long hill, defines a place, a surname, and a name altogether.
Austin – a spy, a lover, and a real beauty of a man.
Braxton – defines a vibrant personality.
Xavier – a name worthy either of a superhero or a saint.
Lucas – a man that caries the light.
Remington – a raven that brings good fortune.
Names Borrowed From Other Countries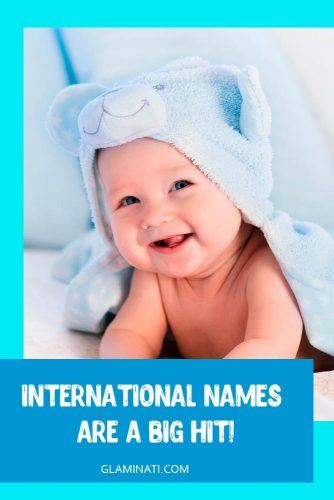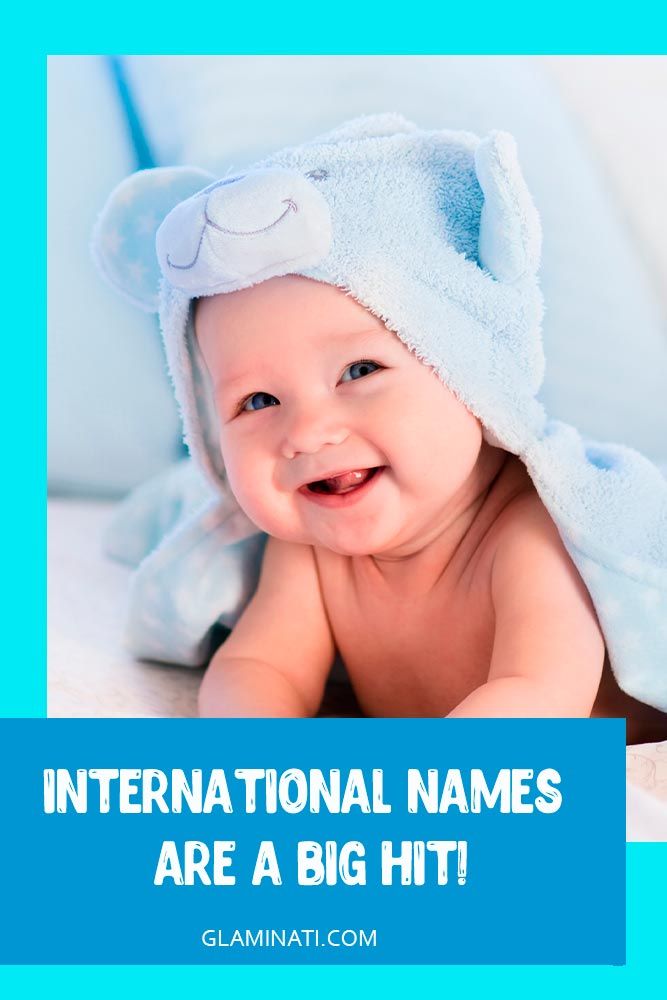 The fact is that baby boy names and meanings vary from country to country. That is why modern parents decided to go as far as to borrow the boy names from other countries too. Such names always sound exotic, and there is a slim chance that your neighbor's boy will share the name of yours. We are going to review the most popular foreign names as we move on.
Indian And Hindu Names For Boys
If you are looking for cute baby boy names with impressive meaning to them that are borrowed from India, we have a full list ready for you!
Ishaan – if you want your son to be your sun, this is the name that states it!
Varun – a god of water.
Naman – a kind man.
Farid – exceptional and wise man.
Sahil – this is a name fit for a real leader since 'leader' is what it stands for.
Sajan – the one you love the most.
Nikhil – a complete and worthy man.
Irish Baby Boys Names
Those of you who are in search of some cool baby boy names, let's have a closer look at what Irish have in store for you!
Declan – is one of the most popular Irish names, however the meaning of it unknown.
Finn – a decent and fair man.
Kane – a true fighter.
Cullen – if you want your little man to be the most handsome one, name him Cullen since that is precisely what the name stands for.
Desmond – is another gorgeous name from Ireland that defines a province of the country – South Munster.
Roy – means red. If redheads are born in your family, there will be no better name to come up with.
Kian – means ancient and all-knowing.
Italian Names For Little Men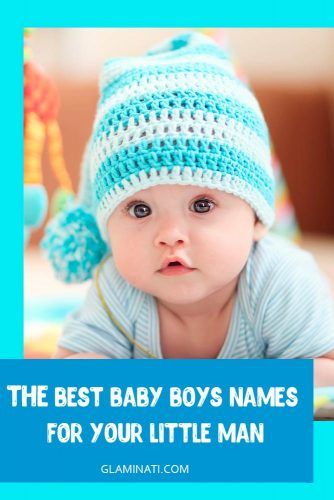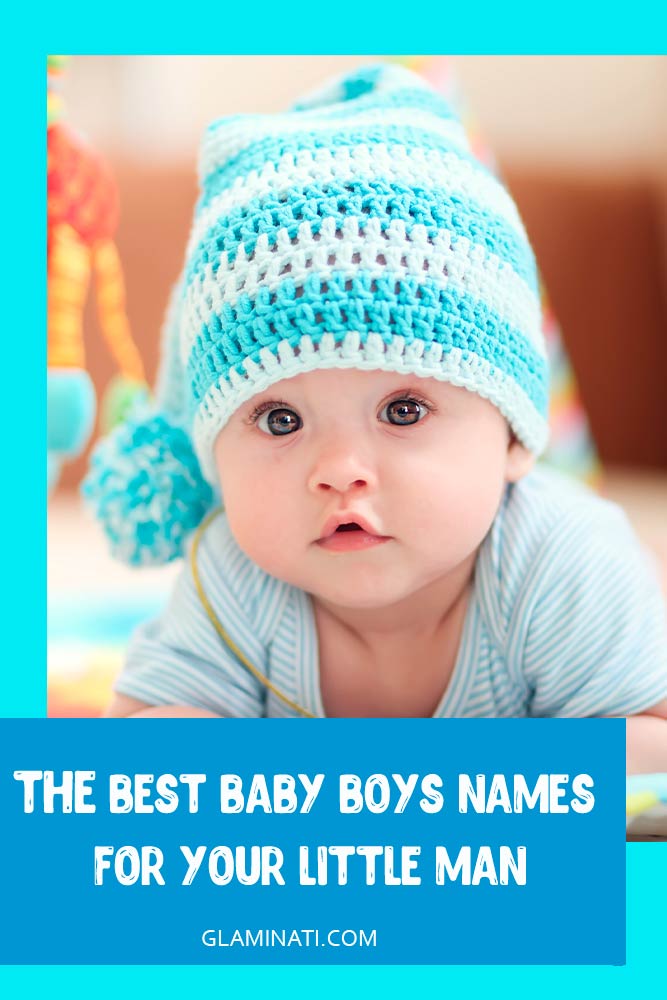 They say that the best baby boy names come from Italy since the Italian language is one of the most melodic on Earth. Let's check if that is so!
Enzo – is the name fit for a true ancient or modern ruler.
Romeo – a hopeless romantic and devoted lover.
Donte – strong and lasting.
Karmelo – means a beautiful garden.
Geronimo – a sacred name.
Michelangelo – the combination of two names that mean the one that resembles God and a messenger.
Renzo – means a 'third son.'
Spanish Baby Names
It may be hard to believe, but there are some very rare baby boy names among Spanish names. We are going to present a few to your attention.
Santiago – the name actually stands for Saint James, who is the patron of Chile.
Alejandro – it is a popular name, but not everyone knows what it stands for. The name defines a real warrior and the defender.
Emiliano – defines an eager man who can achieve a lot once he sets his mind on it.
Manuel – a name suitable for a true emperor.
Esteban – a king and a prophet.
Pablo – an artist.
Francisco – a nobleman.
Biblical Names For Boys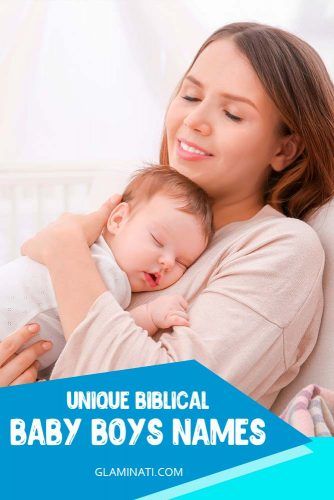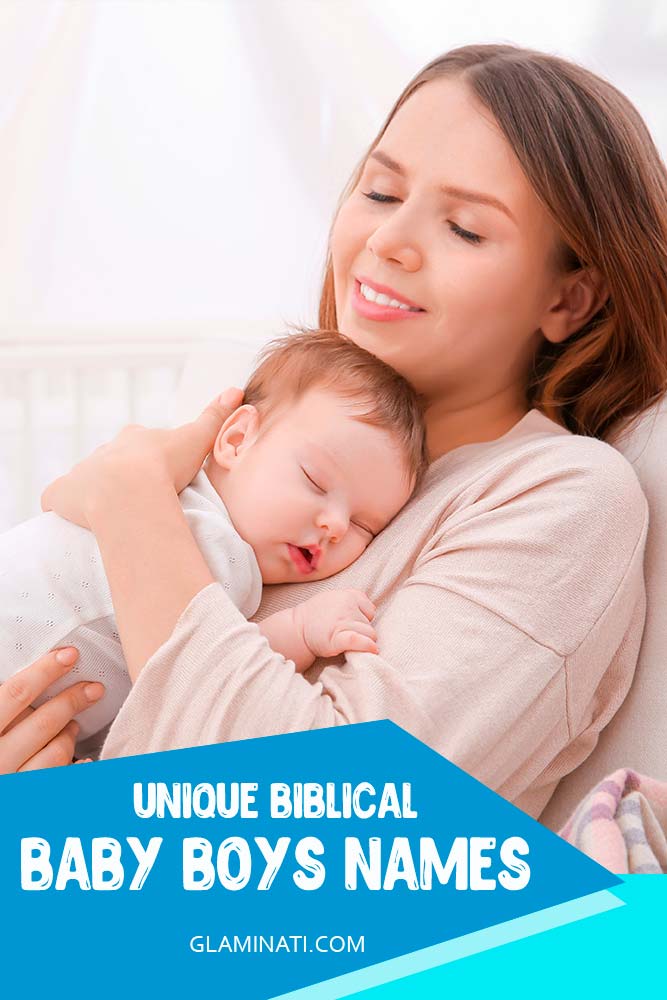 Those of you who can't but pick from some vintage baby boy names, we have a list of Biblical names on offer.
Dor – would become a revolutioner, in a good sense of the word, in no time.
Cyrus – is the sun that will light the path of anyone close to him.
Jacob – the successor.
Jared – the one who descents from heaven.
Olive – a beautiful man with lots of privileges.
Thomas – a devoted disciple.
Asher – a blessed and happy man.
Unisex Baby Names
It is time we deviate from classic baby boy names a little and share with you a list of names that can fit both girls and boys since they are considered to be unisex.
Logan – the original meaning behind it is 'hollow,' but the notion of a futuristic superhero is added to it now.
Avery – is a magical name that literary translates as an 'elf.'
Madison – stands for a son of a warrior.
Jaiden – means a grateful son.
Riley – is an old English name that stands for 'rye gathering'.
Hunter – the one who pursues, the pursuer.
Julian – a real gentleman.
Nicknames Will Be Popular In 2020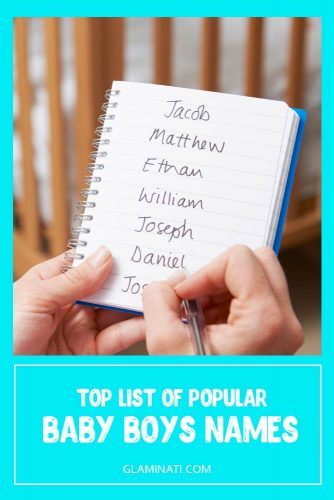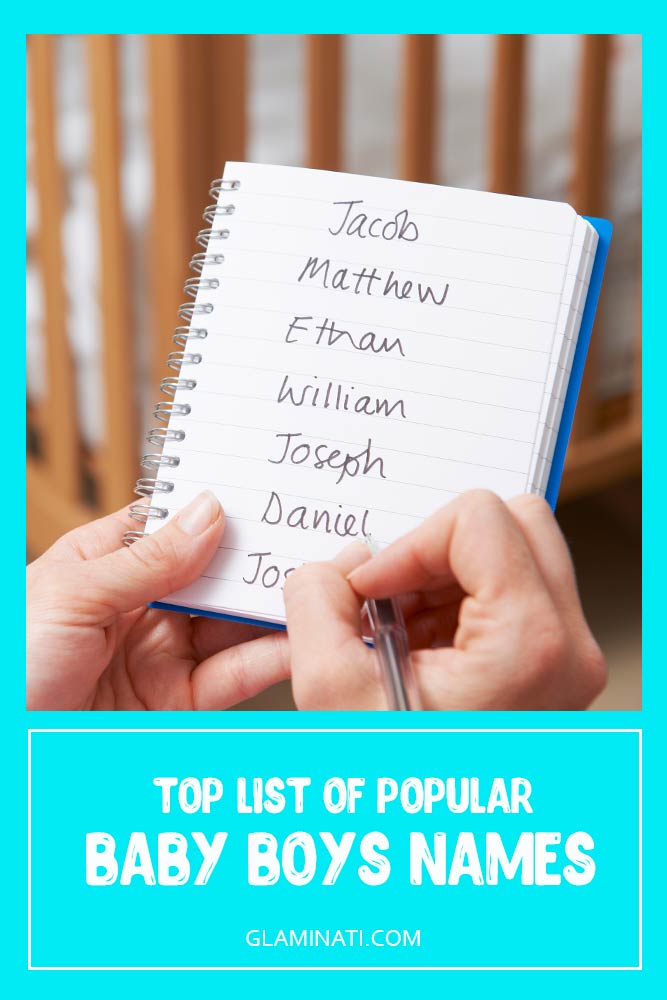 It seems that these days parents are not that fond of full names and nicknames are taking the place. Shortened versions of popular names are gaining even greater popularity.
Kit
Ricky
Rudy
Leo
Theo
Izzy
Ted
Names That Will Be In The TOP Soon
To tell the truth, there are also baby boy names that haven't reached their prime but they are heading to the top there is no doubt about it. If you want to be ahead of the trends, then here is a list of names to consider:
Kit
Amias
Ambrose
Caius
Cassian
Aurelius
Besides, Star Wars names are predicted to become the most requested ones in the near future.
Most Common Names In The United States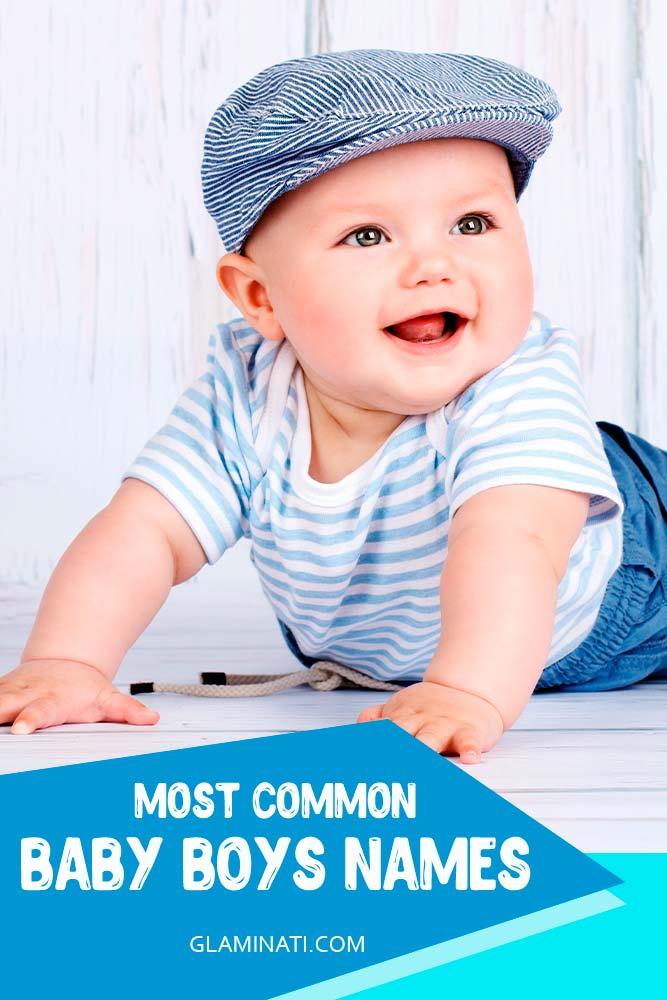 We have discussed lots of unusual names so far. However, we realize that not all of you may be interested in something that out of ordinary when it comes to your little one's name. that is why we want to offer the list of top baby boy names that are the most common in the USA, just in case.
Liam
Oliver
Benjamin
Ethan
Daniel
Henry
Jackson
Sebastian
Theodore
Dominic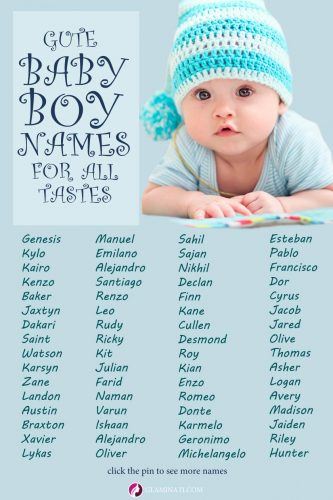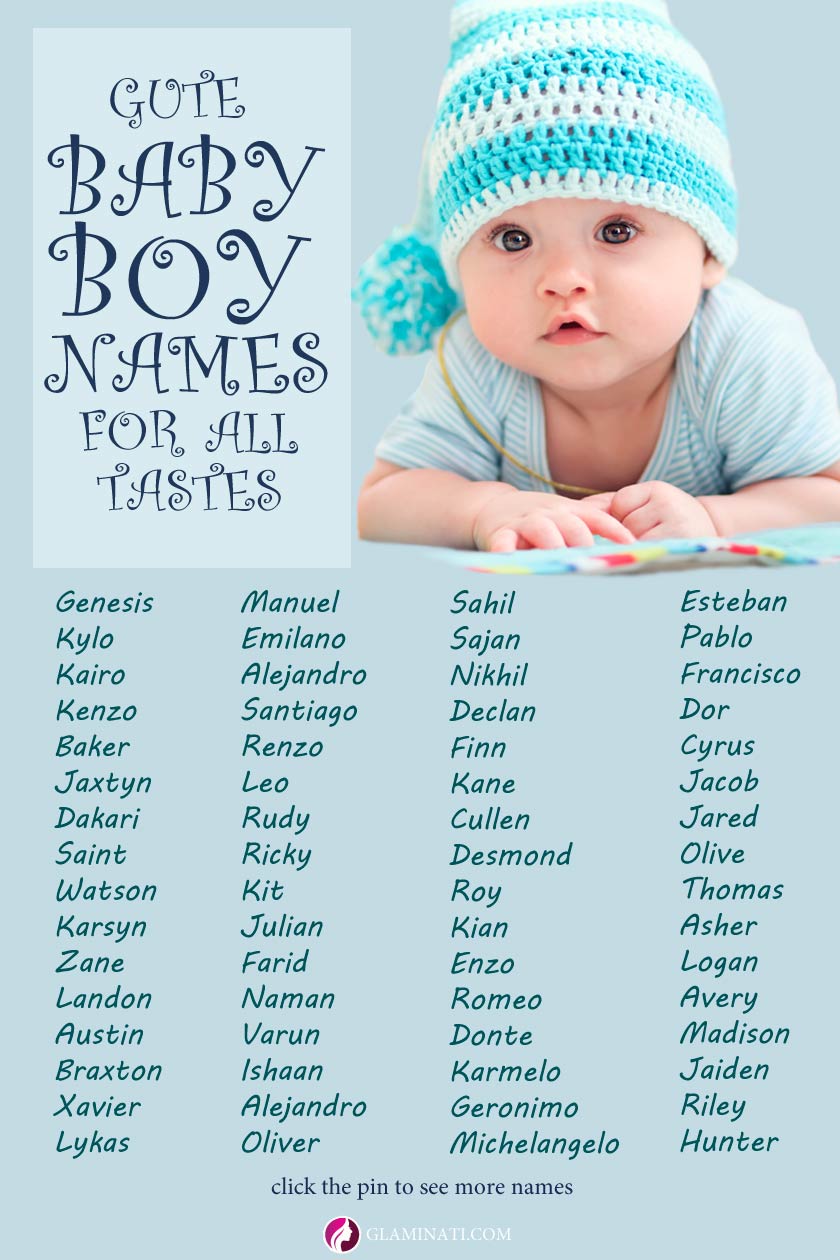 There are so many things to consider and think of before your little boy sees the world. His name is clearly on the list. That is why we offer this complete collection of baby boy names to your attention.
FAQ: Baby Boy Names
What boy names mean gift from God?
Corbon. Hebrew for "Offered from God"
Donato. Italian for "God's gift"
Darek. Polish for "Gift made by God".
Elsi. Greek for "God's satisfaction sent to earth"
Adiel. Hebrew for "God sent".
Anana. Greek for "Given by God".
What name means rainbow baby?
Iris is one of the most well-known girl names with the meaning "rainbow." Its origins can be traced back to Greece.
Is love a boy name?
Love is a boy's name that means glorious warrior. Love is more likely than the Swedish version of Louis to be considered as an English name in the Anglophone world.
Was this article helpful?