What do you usually use a tea towel for? We bet to dry your dishes only. What about old ones, those that have lost their presentable appearance over time? They are most likely being binned, right? What if we told you that you should not throw your old towels away, as, along with the new ones, they can be used for many other purposes? If that sounds intriguing to you, then just keep on reading.
What Is A Tea Towel?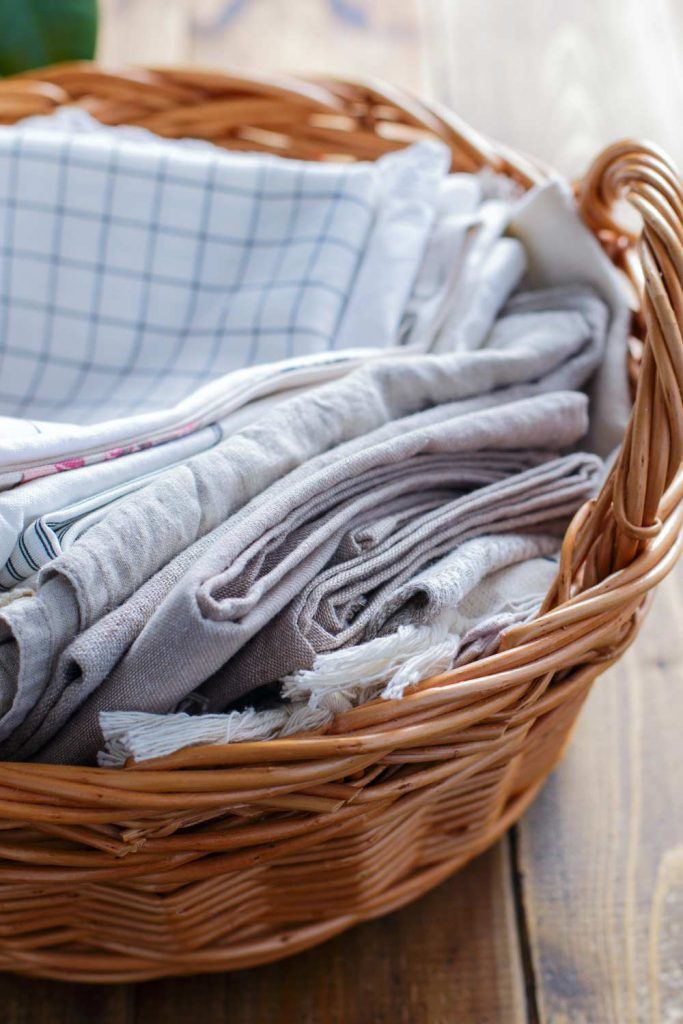 So basically, what is a tea towel? Simply put, this is any piece of cloth that you use to dry dishes. The most common tea towel fabric is cloth, linen and their combo. The history of a tea towel takes origin in the 1700s. It owes its name to the fact that during a tea ceremony in England, a tea pot was wrapped with a cloth to keep it warm. Among other popular tea towel uses were covering bakery goods, drying porcelain and even practicing embroidery. It was a common thing to receive an embroidered tea towel as a gift. Since then, tea towels have evolved and nowadays, they usually already have checks or stripes to look fancier.
What's The Difference Between A Tea Towel And A Dish Towel?
There is actually no difference between the two in most cases. Only if you are referring to a terry towel, you should not call it a tea towel, as the primary material for a tea towel is cotton and linen. For a dish towel, however, terry can often be used too. The tea towel size is more or less the same as a dish towel as well as a hand towel, which is between 16 inches by 28 inches and 18 inches by 30 inches.
What Can You Do With Old Tea Towels?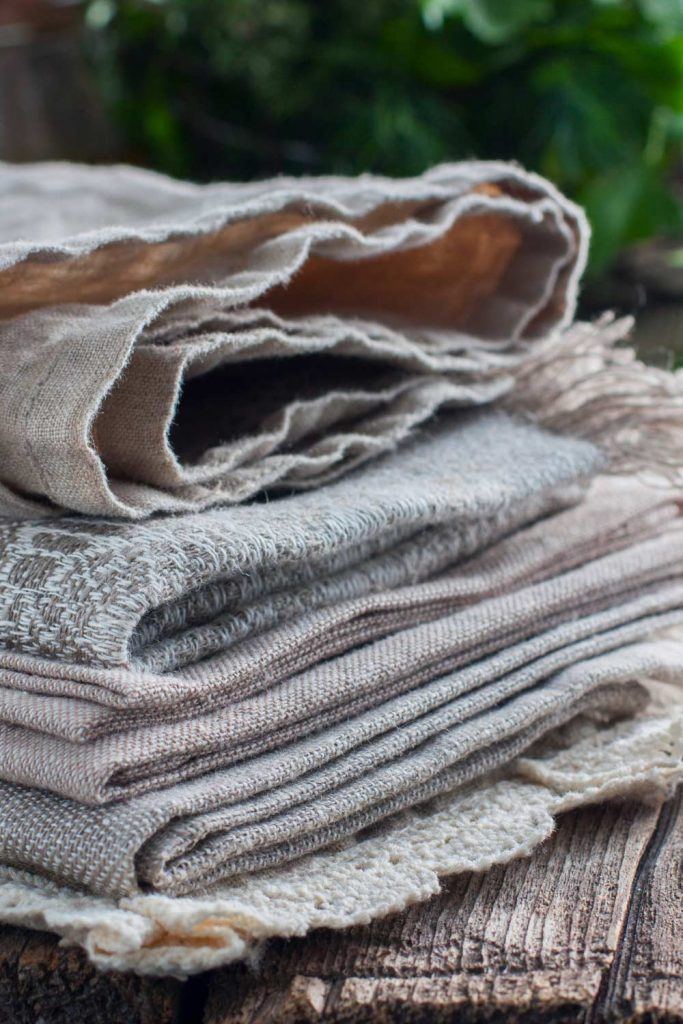 If your dish towel has stood in good stead for many years and has become a bit shabby as a result, do not throw it away yet. You can give it a second life. Not sure what is a tea towel used for when it is old or even torn? There are plenty of ways to reuse it. For instance, you can cut it into pieces and make a hot pad using a patchwork technique. Or fold it, sew three sides together and fill it with dried lavender, which will make up a wonderful sachet. Thanks to subdued colors, any item made of old tea towels gains vintage air. And the best thing? You will not have to sew much or be particularly skilled at sewing, as most towels come hemmed.
Where Can I Find Vintage Tea Towels?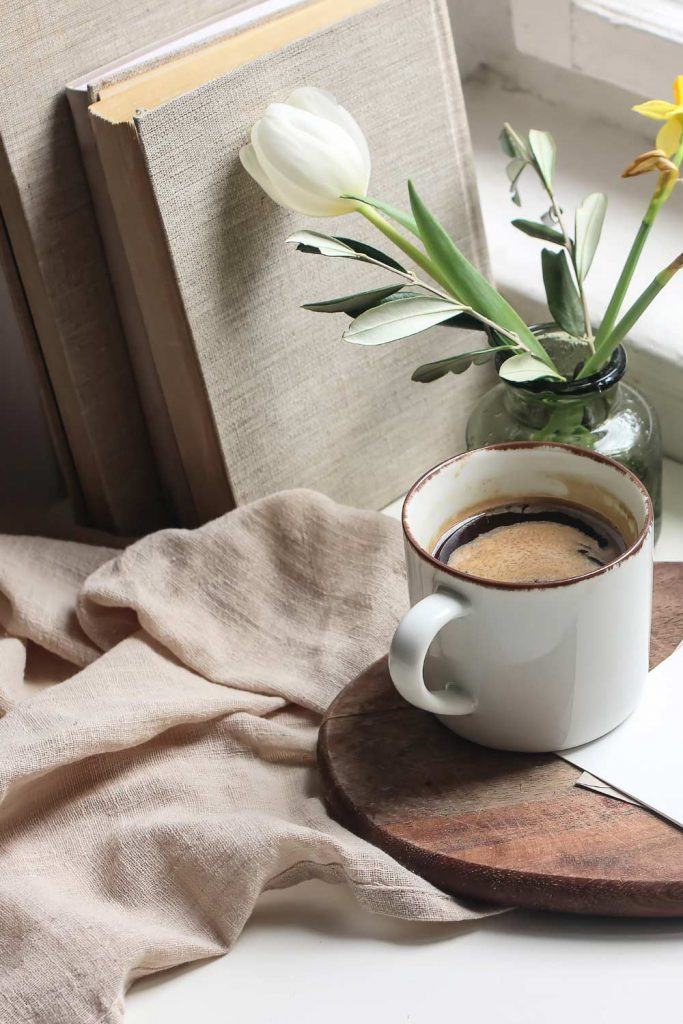 Not sure where to get a second hand towel? Car boot sales and charity shops usually have plenty of hand me down dish towels on offer. Look for a floral tea towel or a colorful souvenir towel to decorate your house interior with. There are also many online marketplaces where you can buy handcrafted dish towels from designers and illustrators. So, do not hesitate to check those regularly.
Creative Ideas Of Using Tea Towels
To help you with some ideas, we have put together the most unusual and creative ways to use tea towels. So, try them all or just choose the one that appeals to you most.
Environmental Friendly Totebag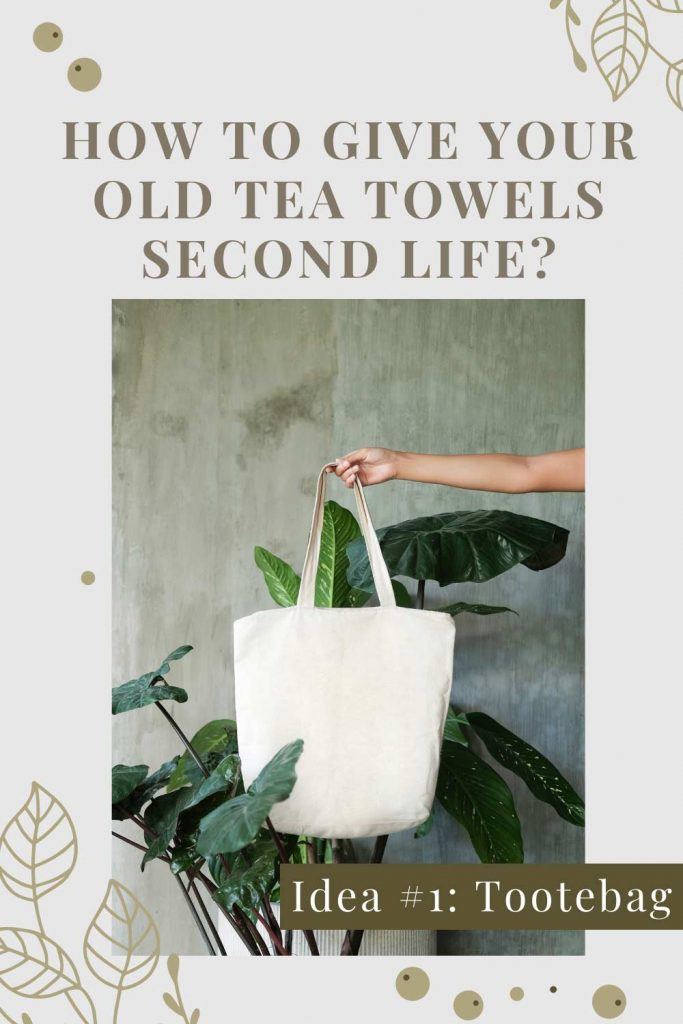 As the rule of thumb, reusing tea towels is very environmentally conscious. So, if you care about the environment, then you most likely try to cut down on the use of plastic bags and that is when a tote bag comes in handy. But instead of buying it, you can sew it yourself. If you want something simple, just fold one big towel symmetrically and sew the opposite sides together. And do not forget about the handles, which you can also make from towels.
Furoshiki – Ecofriendly Gift Wrap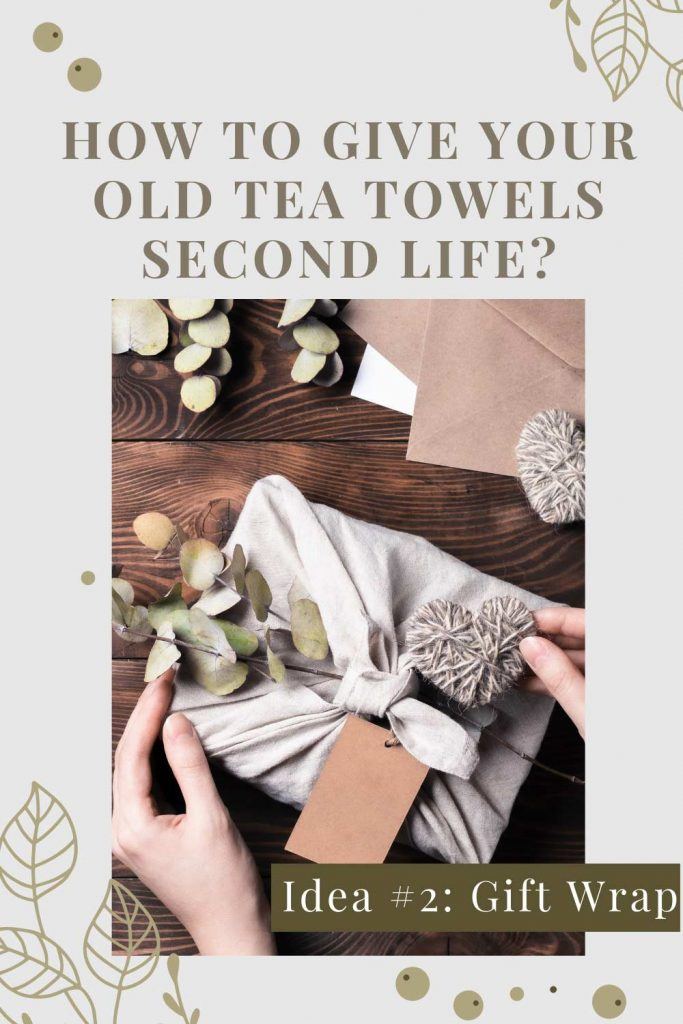 Furoshiki are pieces of cloths used in Japan for wrapping and transportation of different things. Of course, nowadays, it has become globally popular, especially when it comes to gift wrapping. It makes it not only eco friendly but also very thoughtful, as it is hand crafted.
Napkin And Placemat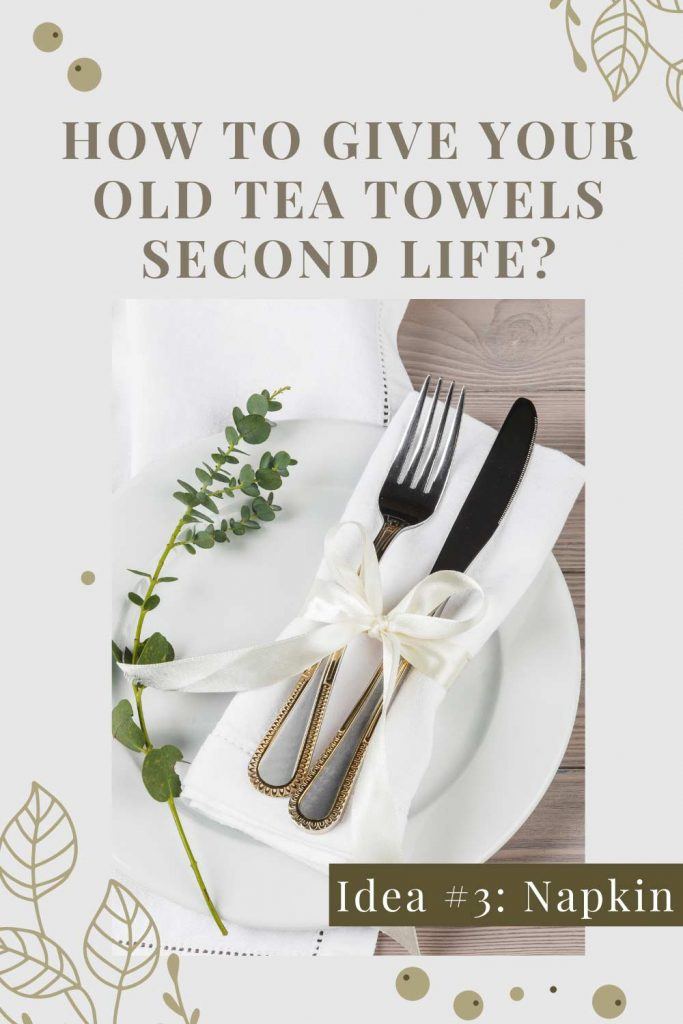 When laying the table, instead of using mass produced napkins and placemats, employ tea towels to give your set up a personalized feel. There are many options to choose from depending on the occasion, such as Christmas tea towel setting, Thanksgiving Day towel placemats, Halloween napkins, etc. They can be matching or completely different. Either way, it will look cute and inviting.
Decorative Pillow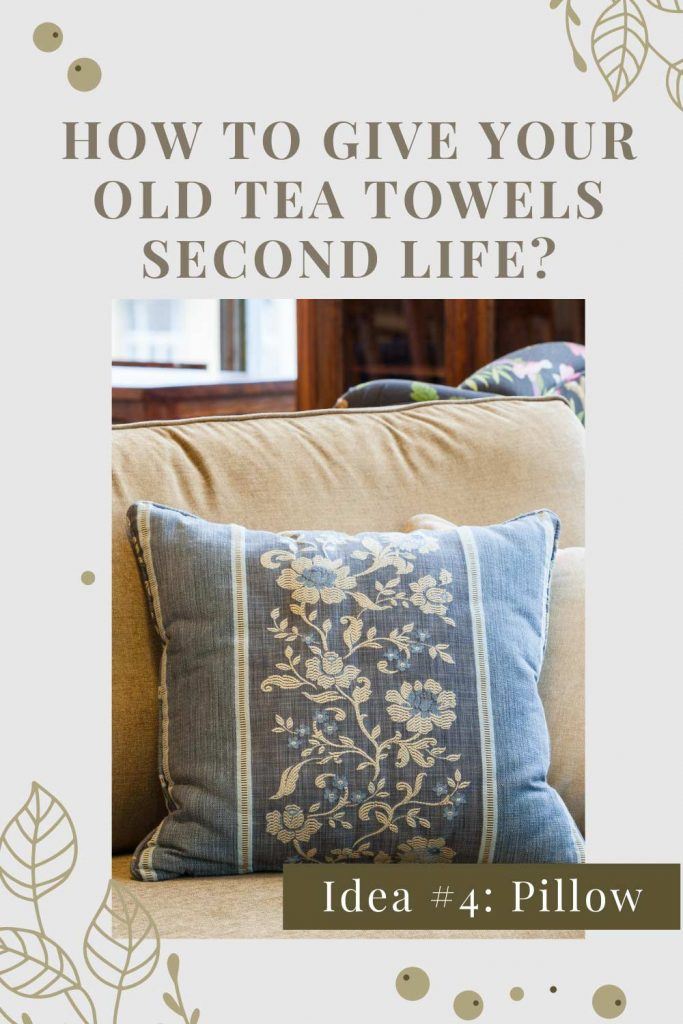 It comes as no surprise that cushions on your sofa serve not only a practical purpose but also decorative. Thus, you can give the room a retro chic with the help of vintage pillowcases. Not sure where to get them? Make by your hands from tea towels.
New Apron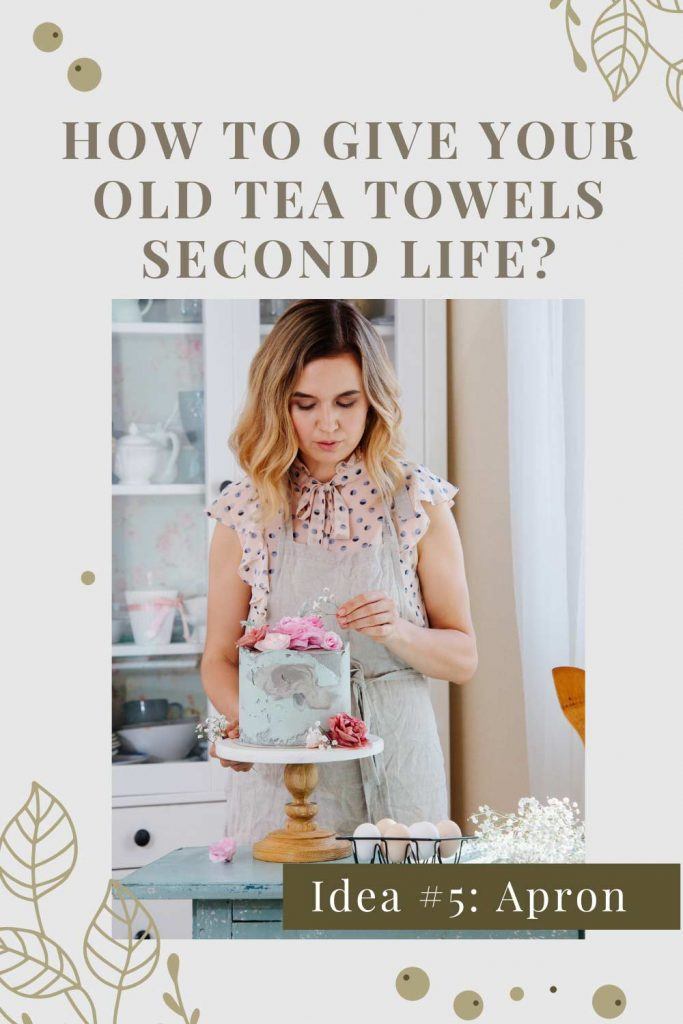 If you often use a kitchen towel as your apron, then why not make one using tea towels? In addition to the pretty appearance, it is also very convenient to use. You can also sew pockets to it to make it even more practical.
New Bib For Your Kid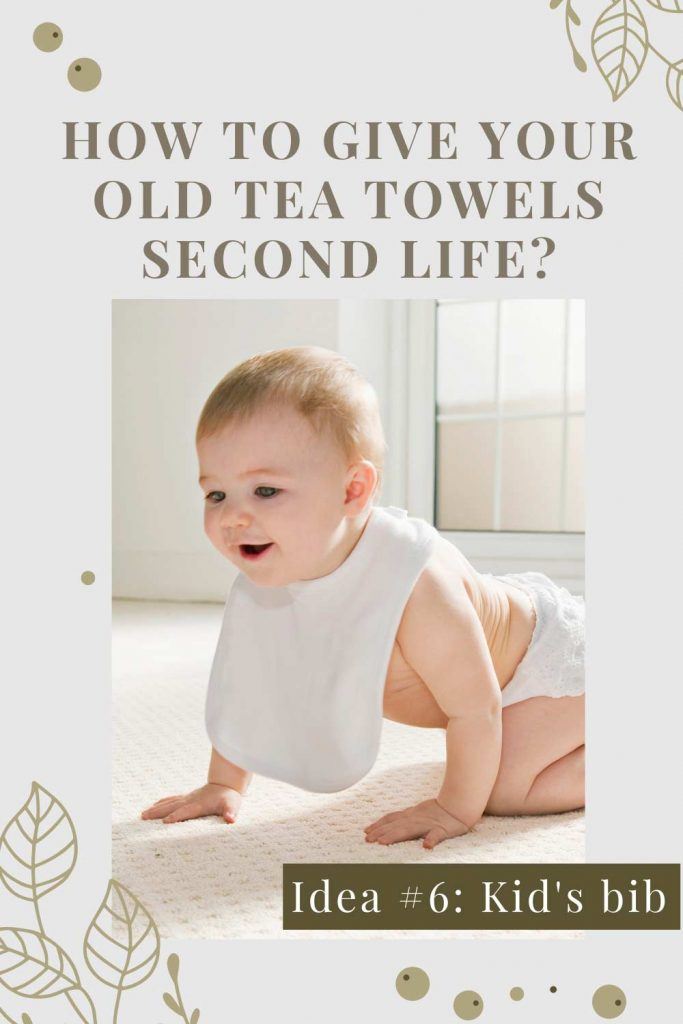 Baby bibs come in many shapes, styles and colors. They also feature different patterns or a solid color. However, the perfect bib for your baby is the one made by caring mom's hands. So, take some towels and make your baby happy while also ensuring it remains clean when eating.
Bags For Herbs Or Other Small Items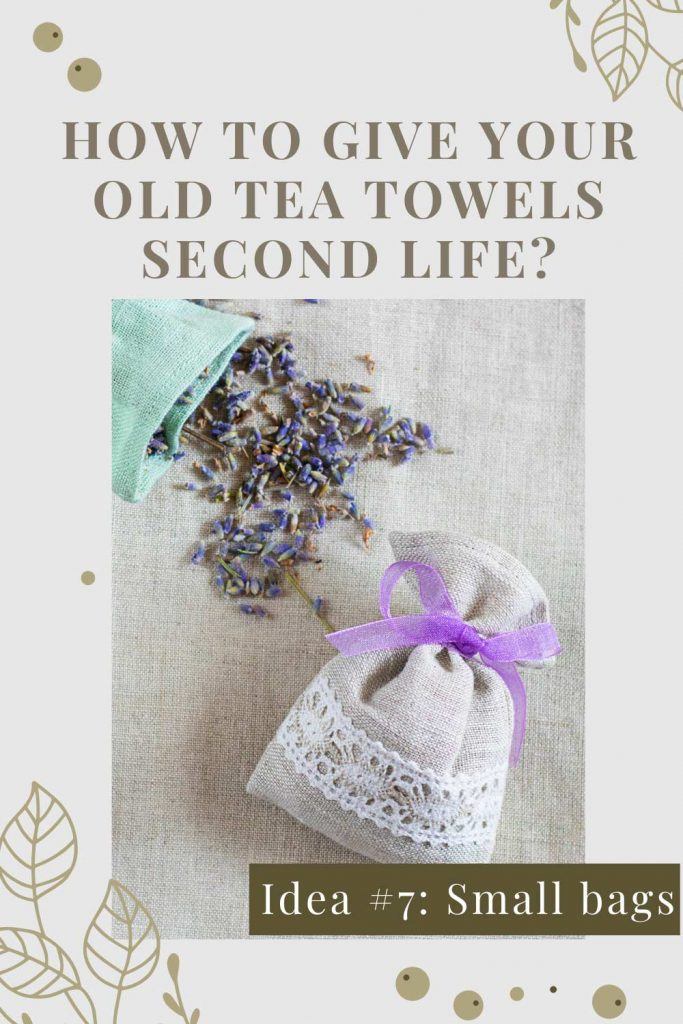 Bags made of dish towels are one of the best to store small items in. So, if you need anything like that, you know what to do. Though, if you fill it with herbs, you will get a perfect sachet for your home.
Present For Dog Sleeping Place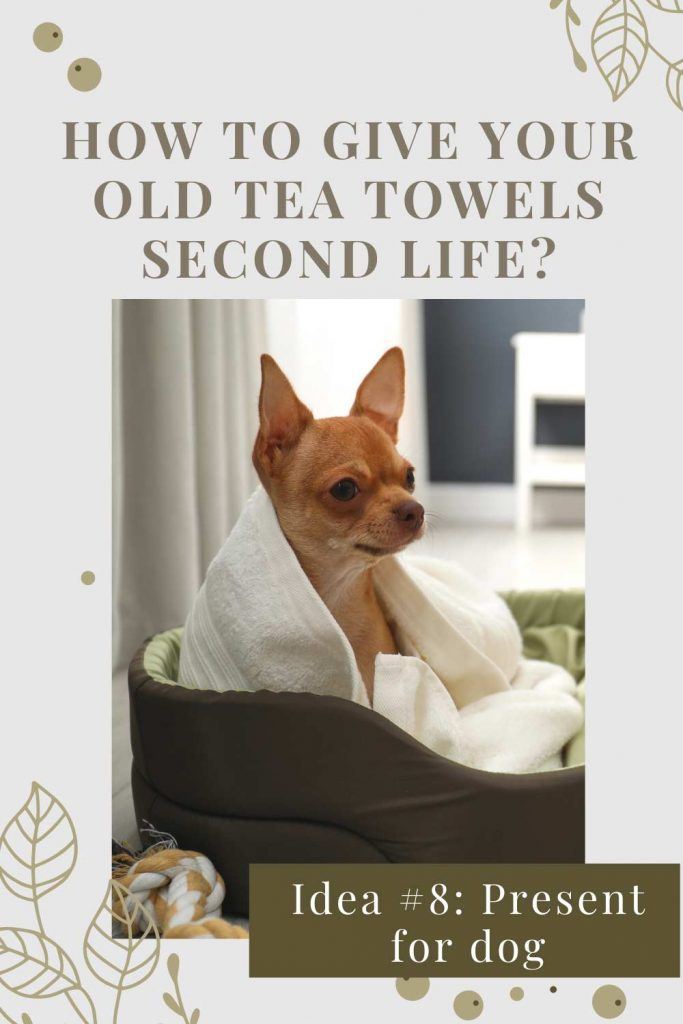 Furry babies also love when you make them presents by hand. Thus, a blanket for your dog's sleeping place made of a terry, cotton or linen tea towel will become one of the best presents.
Who would have thought that such a seemingly plain and simple thing as a tea towel can be so multipurpose? With the variety of styles, patterns, colors and sizes available today, you can decorate at least half of your house using dish towels only. Hopefully, our guide has inspired you to breathe a new life into your old towels and use new ones more efficiently.
Was this article helpful?