Do you believe in true love? Then you are a hopeless romantic! Well, to tell you the truth the matter is not that simple as it may seem at first. There are many more things to learn and to take into consideration if you wish to know what this phrase actually stands for. That is why we have compiled this article. Today we are going to talk about everything that has any relevant connection to the meaning of hopeless romance and people who consider themselves to be hopeless when it comes to love and romance. In case that sounds like something you would like to learn more about – read on!
What Is Hopeless Romantics And Where Does It Come From?
Source: iddavanmunster via Instagram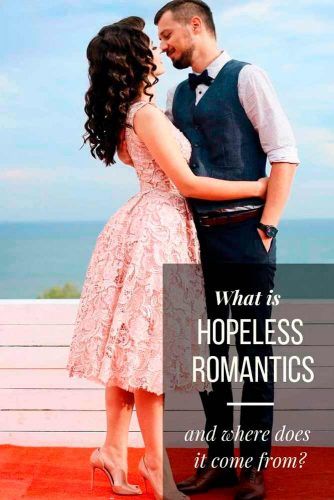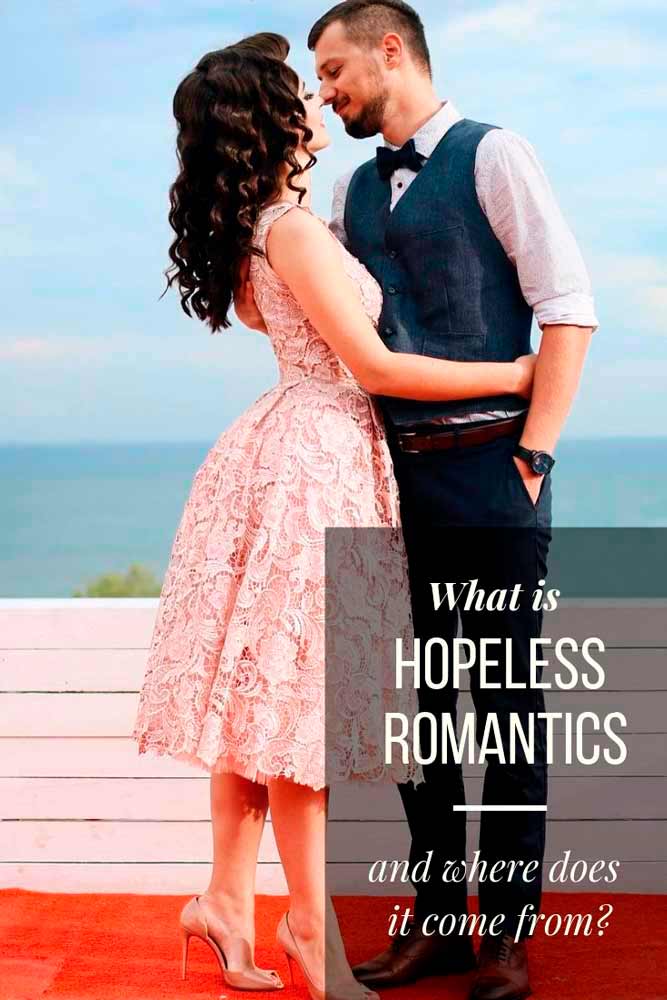 Of course, it is more than wise to begin our survey with the hopeless romantic meaning. Hopeless romantics are usually people who have a little bit different view on the world than the rest of people have. The thing is that for them to live means to love and vice versa. Whereas everything is quite clear about the romantic part there may be some questions as for the 'hopeless' part. Why hopeless, you may wonder. The truth is that there is no negative meaning behind it; it is just supposed to define the dreamy perception of the real world and everything that comes with it.
Hopeless romantic definition as such appeared a while ago and as you may have already suspected, it was introduced into the modern world with the help of literature. Any character in literature that values love above all, was considered to be a hopeless romantic and so the phrase remained in use until now. Of course, these days people are more practical rather than romantic, but there are exceptions and we offer you to learn whether you belong to the small group of modern romantics!
Are You A Hopeless Romantic? Main Signs
Source: weylie via Instagram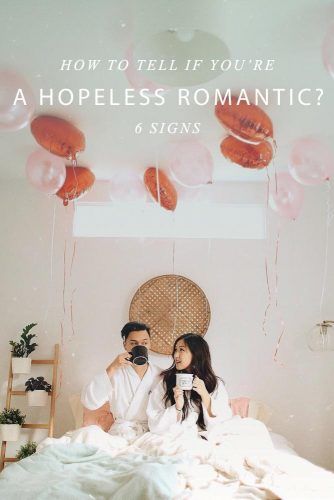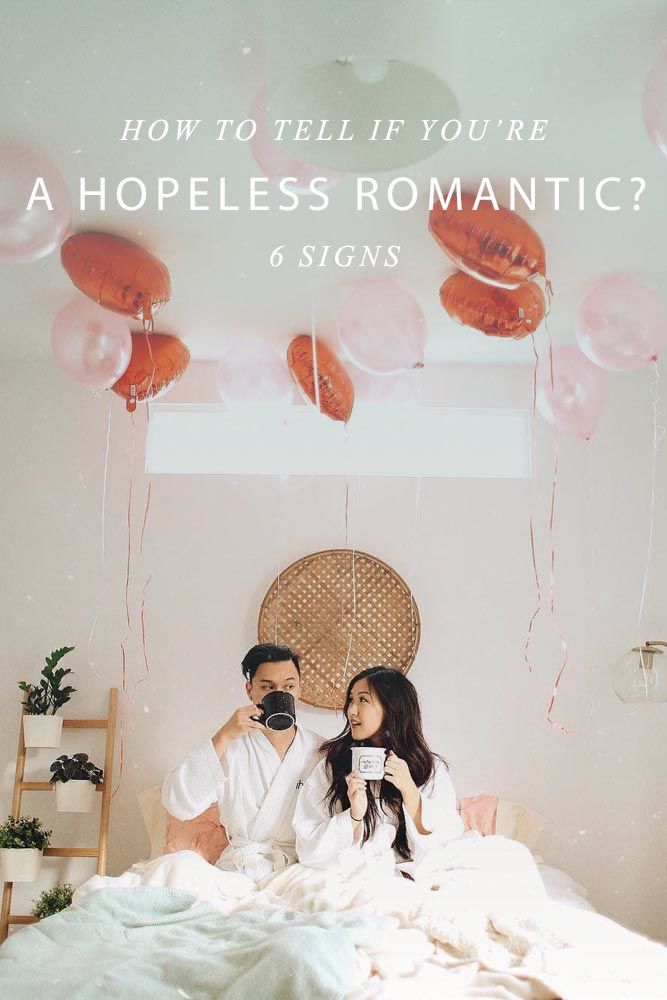 We think that all of you have at least once wondered - I'm a hopeless romantic? Right now we are going to offer you a real opportunity to figure it out once and for all. These are the six main signs that you are hopeless when it comes to love and romance.
The beliefs
There are common beliefs that most of the world's population share. However, there are also people who have their personal beliefs, and they do not care about what other people may say to that. If you have your views that are different from the most people that surround you, then you are most likely hopeless.
It is all about small things
You are not ashamed of the fact that little things matter to you while everyone else pretends they do not exist. A morning cup of coffee or a walk in the rain are far more important to you than other trivial and material things.
You know what people want
When you are in a relationship, you pay attention to any smallest detail so that you can be sure when your partner or your friend wants or needs anything.
Daydreaming
You are well aware of the fact that your second half is with you or that you will find it some time soon. That is why you spend all of your free time dreaming about the way your perfect relationship is.
High standards
While you dream about your perfect match, you may create an image in your mind that may be close to impossible to find in real life. Due to your high standards, you may miss your chance to find the love of your life since you may think that he or she is not ideal enough. Be careful.
It does not matter what other people think
You know what and whom you want in your life that is why it does not bother you what others may think about it.
Things Hopeless Romantics Always Do
Source: themoptop via Instagram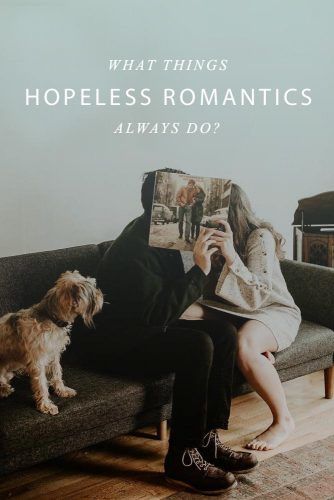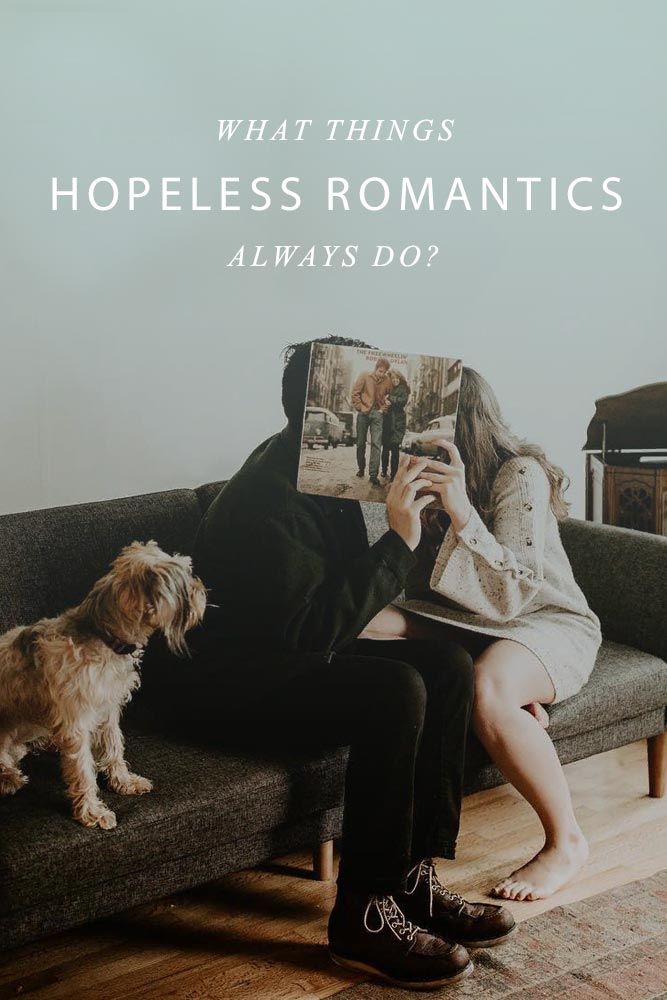 Now when you know what is a hopeless romantic is, it is time to figure out what do they do. Here is the list of things that most hopeless romantics do:
Watch any romantic comedy filmed
You care about anything and everything not to mention everyone
Many things make you cry, be they too sad or too cute
You like to dress up even for a regular dinner out
You remain optimistic in most situations other people fall apart
Even if you are not in love, you will surely find it – that is the thought that keeps you going
You are honestly happy for other people
Some love songs make you cry
Breakups make you sad, even if they are other people's breakups
When you are in love – you want everyone to know about it
You love life no matter how many lemons it may bring your way
Magic is real
Everything you do – you do it with love
Pros And Cons To Be A Hopeless Romantic
Source: iddavanmunster via Instagram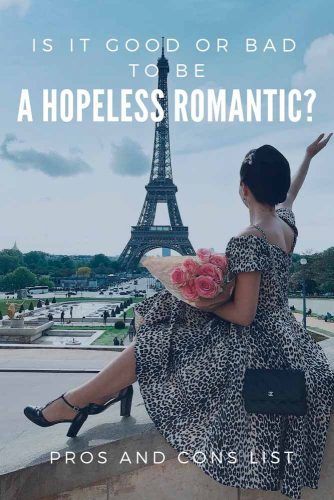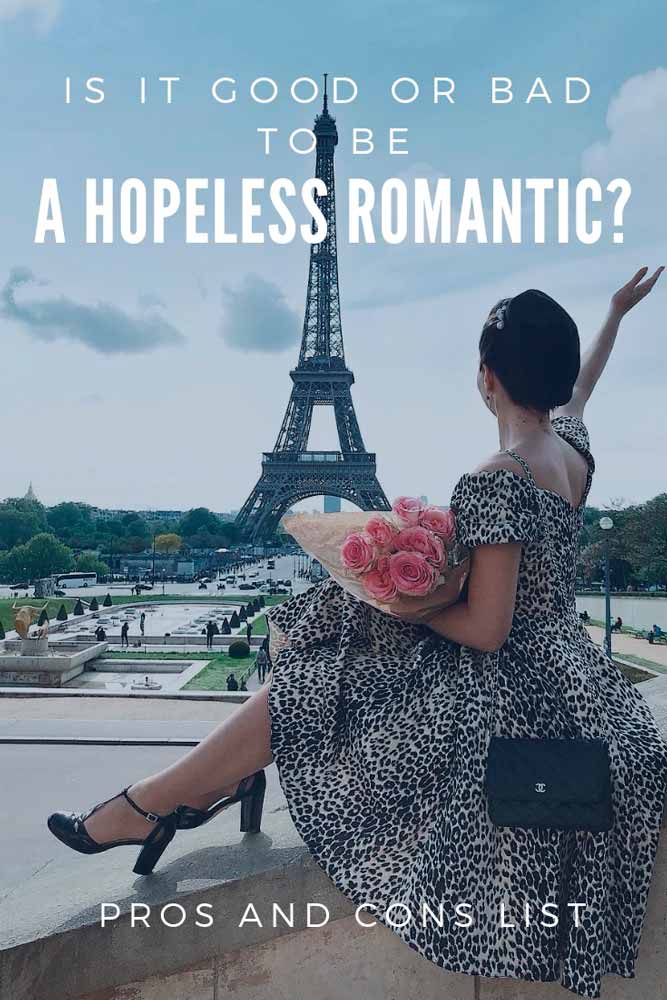 As you may already know, there are two sides of every notion and being a hopeless romantic is undoubtedly not the exception. There is always a bright and a dark side to anything in this life.
Pros of being a hopeless romantic
You always know how to surprise your partner
You are who you are till the end of days
You know how to carry the passion in your relationship throughout the years
You live to love, and you love to live
Cons of being a romantic
Your high standards may let you down at some point, and that is the only but quite a serious downside to be aware of
Who Uses Hopeless Romantic?
Source: themoptop via Instagram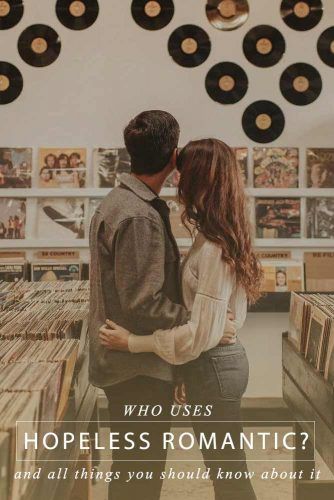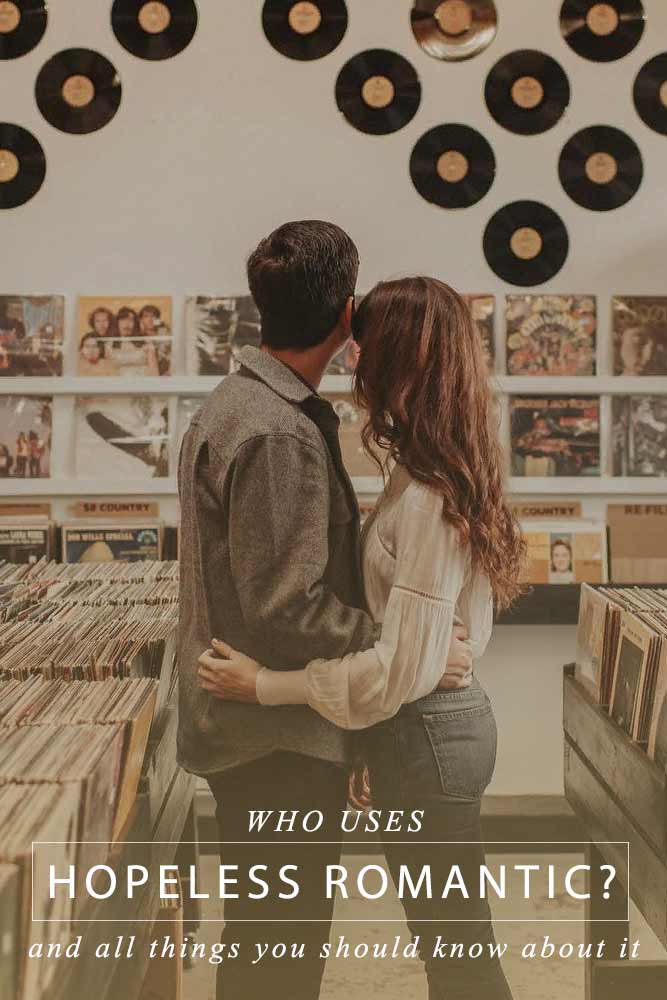 These days many online sources use the notion of a hopeless romantic to define someone who likes romantic books and movies and other alike things. However, that is not a complete definition, as you may understand. There is always much more to a romantic person than just these simple things. If after browsing through to this article you suspect yourself of being a hopeless romantic, you need to be aware of the fact that there is nothing wrong with it. Even if some people view the notion from the wrong side, it does not mean that they are right to do so. You need to realize that some people are proud to consider themselves hopeless romantics!
Hopeless romantic – a blessing or a curse? What does it mean to be hopeless when it comes to romance? Is it good or bad? You will find answers to these as well as other questions in this article!
FAQ: Hopeless Romantic
What is a hopeful romantic?
A hopeful romantic is someone who believes that love exists in the world. However, he also believes in being active in finding it. In other words, a hopeful romantic will not sit around waiting for love to find him. He is always on the lookout for ways to both give and get affection and love.
Can hopeless romantics find love?
The most essential thing in the world, according to a hopeless romantic, is love. As a result, a hopeless romantic will always prioritize his search for love. And once he has found love, he will do all he can to retain it. A sunny outlook on life is common among hopeless romantics.
Can you be a hopeless and hopeful romantic?
There is a distinction to be made between hopeless romantics (those who plunge without looking) and hopeful romantics. Being optimistic, which means "feeling or inspiring optimism about future" isn't dumb. It can even be considered wise. As a result, hopeful romantics make excellent mates.
Was this article helpful?