By:

Glaminati Media

| Updated:

07/05/2018
Threading Eyebrows Tutorial
Create a loop by tying the ends of the thread. And the thread must be knotted in a tight way. Trim loose ends to get a sleeker loop.
Twist this loop and repeat the twisting 3-4 times. Hold one loop end with the forefinger and thumb, allowing the opposite end to hang without motion between these two fingers. That's when you twist it.
Now practice using this loop and figure out how to open and close it, how to move your hands.
Place the twisted middle of the thread over the exact hairs that require removal. Make sure the fingers are firmly positioned right in this loop.
Which hand controls the twisted middle? Close it, while opening another hand. Without much pressure, slide the thread in firm and slow motions against the grain. Be careful not to thread more hairs than needed.
When it's done, soothe the threaded area with ice or after shave.
Now when you know everything about threading, here is one last tip: apply this technique to your face only. It can take you the eternity to thread hair on large areas of the body. Laser or waxing will be more effective and faster for large areas like hands, legs, etc.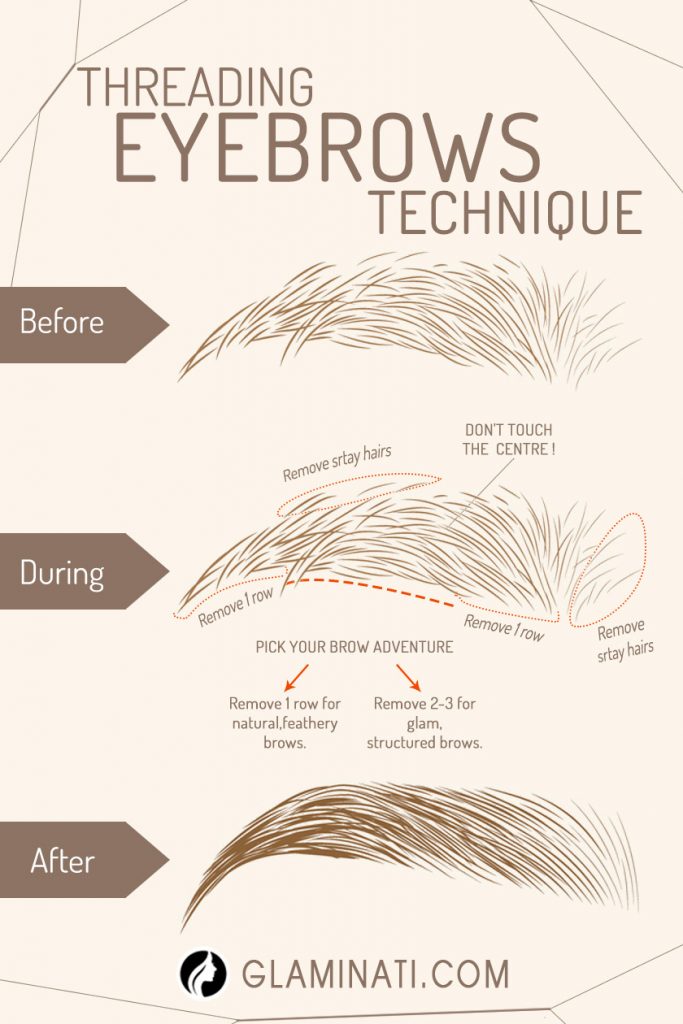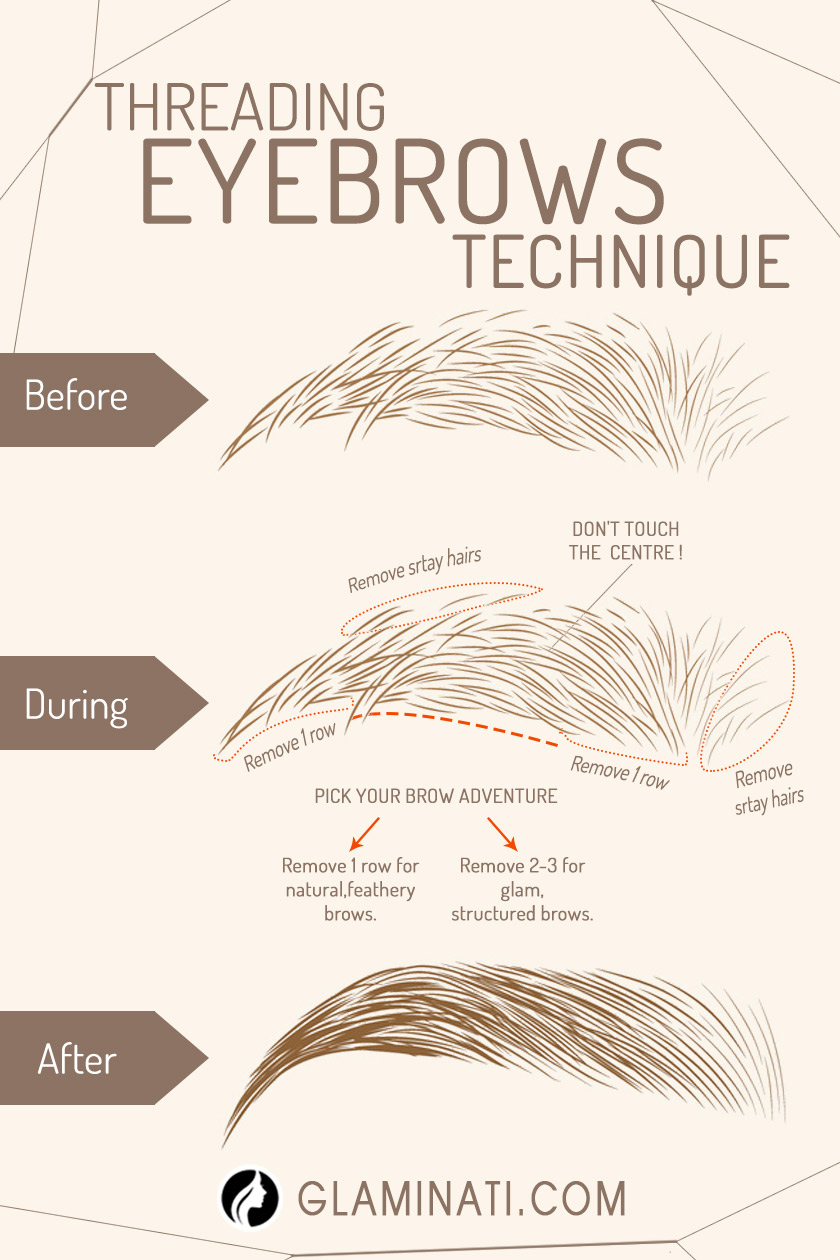 Main photo by janicejoostemaa