By:

Glaminati Media

| Updated:

07/05/2018
Improve Your Cognitive Function
This oil has the 'power' to stimulate mental activities and help concentrate on particular things. Thus, it is a perfect finding for the students who can use this essential oil for boosting the concentration before studying for the exams. It can generally be used by all the people who work mentally and at times experience mental fatigue.
The research shows that rosemary oil significantly improves the memory and helps become more alert. All you need to do is to simply inhale the essential oil in the morning and in the evening (or right before the exams).
Besides, inhaling rosemary oil can even help reduce the stress and fight the first symptoms of depression.
Relieve the Pain
The rosemary oil can be used as an effective pain reliever and painkiller. If you suffer from arthritis or rheumatism, you can take a vapor bath with the essential oil. You could massage the oil into the painful area, and soon after that, you'll feel the relief.
This oil is also perfect when you suffer from headaches. You could mix two drops of rosemary oil with two drops of peppermint oil and a tablespoon of coconut oil, – and then apply this mixture to the painful areas.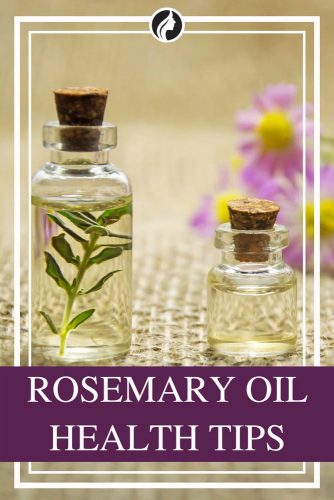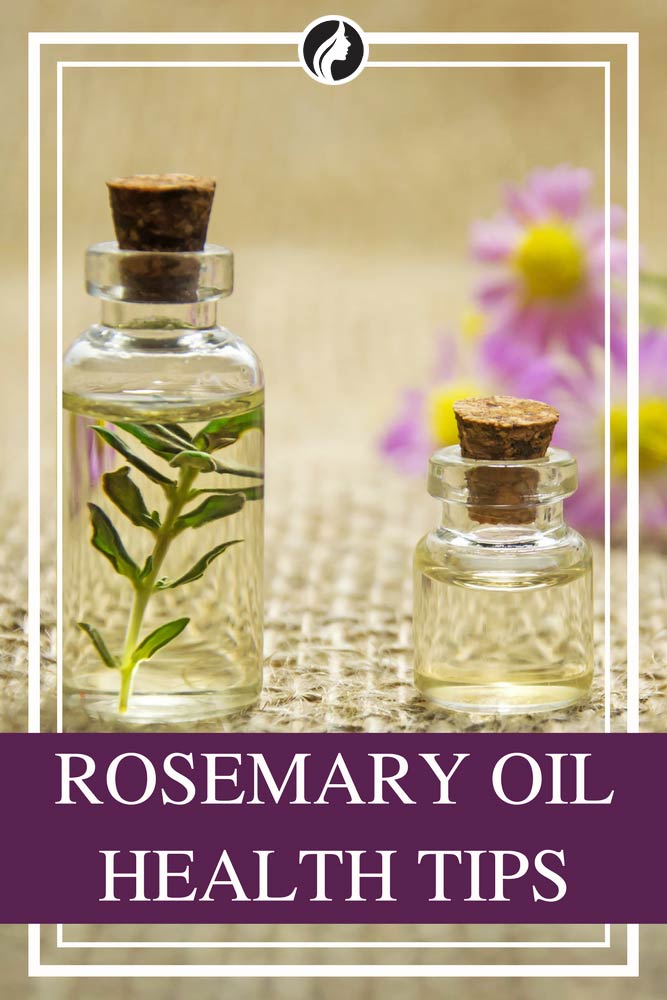 Boost Immune System
You can significantly boost the immune system by simply massaging rosemary oil onto your chest (before doing that, make sure you aren't allergic to this oil) or make aromatherapy sessions with the oil inhalation. If you do it regularly, you'll soon notice that you'll get stronger and healthier as the antioxidant properties of the oil will stimulate your organism to fight off various diseases.
Besides, this oil is an excellent detoxifier. It can assist your organism in having better nutrient absorption, fighting toxins and having better digestion. So, when you have any problems with digestion or tend to lose appetite for some reason, use the oil regularly, and you'll soon forget about these problems.
Fight Bad Odor
The oil itself has a delightful smell, and that's why it is often used as an additive to different beauty products as well as in perfumes or home fresheners. So, if you need to fight a bad odor at home, you can mix the oil with the water and then spray it all around. The bad odor will disappear soon, and with the smell, – all the bacteria causing it.
The oil can also be used as mouthwash, which is especially useful for people suffering from bad breath. The oil can kill oral bacteria and prevent cavities.
Hair Care
This oil can make your hair look shiny and gorgeous. It accelerates the hair growth. The oil stimulates the follicles, and it's also believed to prevent the premature hair loss. When you apply it regularly, you are sure to have beautiful thick hair you can be proud of. The oil can be added to shampoos or lotions.
Rosemary Oil for Perfect Skin
This oil can be used not only har hair growth stimulation but also as a great skin care product. Because of its antiseptic qualities, the oil is perfect in helping fight acne, eczema or dermatitis. You can apply it directly to your skin (if you aren't allergic) or use it as an ingredient of the cream or moisturizer. When you apply it regularly, you'll be able to notice the positive changes in the way your skin looks. The oil gives the skin healthy glow and removes the dryness.
Natural Deodorant
If you are trying to stay away from harsh chemicals used in a lot of deodorants, you can make your own deodorant while using rosemary oil as the basis for it. It's super easy to make, relatively cheap and very effective. All you need to do is to mix the rosemary oil with apple cider vinegar, put this mixture on a cotton ball and apply it on your underarms.
Another option is to make your own deodorant by using this simple recipe: first, melt approximately four tablespoons of coconut oil over low heat, then add four tablespoons of cornstarch and a tablespoon of baking soda; wait for some time until you get a thick mixture and then remove it from the heat. After about five minutes add around twenty drops of rosemary essential oil, – and your deodorant is ready. Put it into a refrigerator before using it.