The Importance Of Your Morning Coffee
Do you like having morning coffee? It is a drink prepared from coffee beans that are roasted.
We think that it's one of the most amazing ways to begin your day. Plus, coffee consumption is quite beneficial for our well-being and health. Add the rich taste and appetizing smell, and you won't be surprised that coffee is such an essential compound of our everyday life.
Let's explore all you need to know about coffee consumption.
Say Hi To Your Honey
Source: coffeeandseasons via Instagram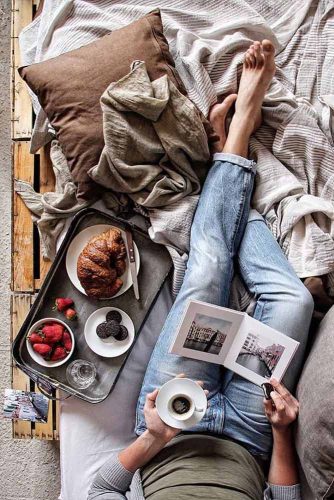 Are you already awake and your sweetheart is still sleeping? Go to the kitchen and make some yummy coffee. It's the perfect way to say hi. The key ingredient will be your love!
Set The Good Mood
Source: birgittetheresa via Instagram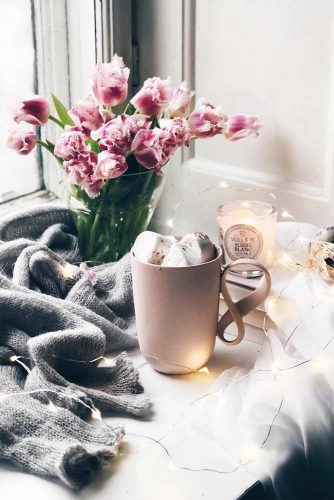 Having some coffee in the morning helps to set the positive mood for the whole day. It's several minutes of relaxation you need so much before the new day full of events begins.
Lose Weight With Coffee
Source: birgittetheresa via Instagram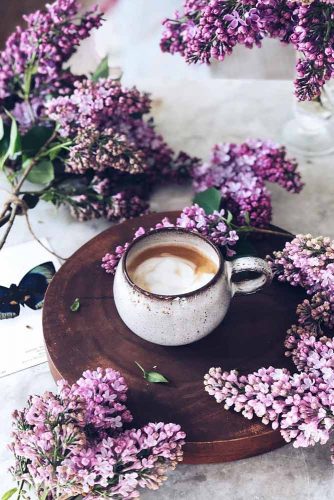 Do you know that coffee assists your body in burning fat? According to the research, caffeine is capable of boosting metabolism. Plus, it stimulates your brain and makes you more physically active and awake.
Coffee Has Its Ideal Temperature
Source: anit.love via Instagram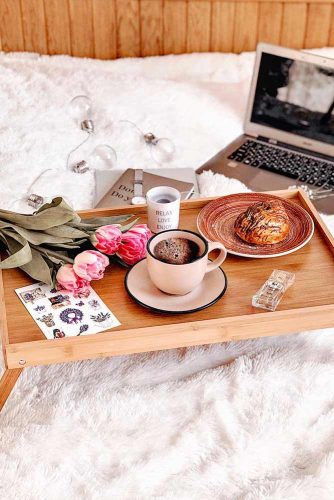 Make it too hot, and the temperature will extract bitter compounds in your coffee, not pleasant ones. 200 degrees F (full boiling for 45 seconds) is the ideal brewing temperature.
The Best Stimulator
Source: coffeeandseasons via Instagram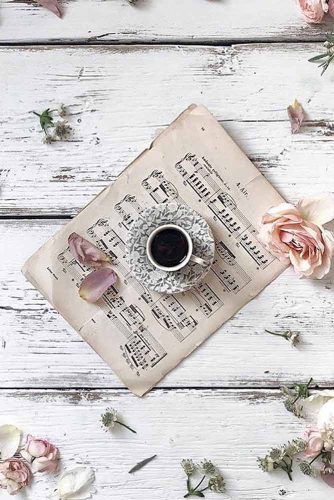 Having several cups of coffee a day is much healthier than drinking other stimulators like energy drinks and soda. And it will be still healthier than soda and an energy drink even when filled with sugar or fat.
Drink It Sugar-Free, Non-Fat
Source: coffeeandseasons via Instagram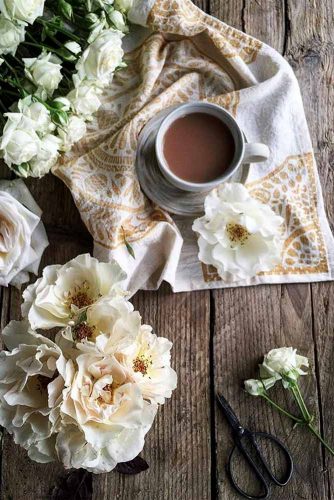 But of course, it's better to have no-fun coffee, that is, sugar-free and non-fat. Either go for some flavor options containing no sugar or add almond milk or soy milk to your morning coffee.
Coffee Table Setting
Source: windmilldreams via Instagram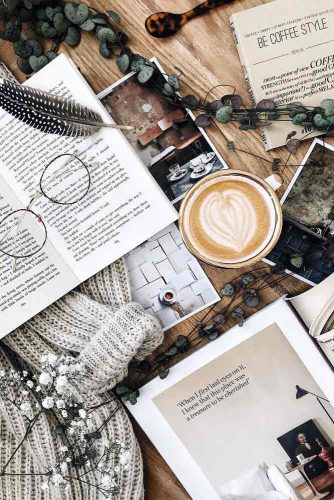 When someone enters your room, what will this person see on your coffee table? Things placed beside your cup of coffee can tell a lot about you. Place a book, and you will seem super smart, add some flowers and décor elements, and you will also seem quite artistic.
Don't Be Afraid Of Depression
Source: birgittetheresa via Instagram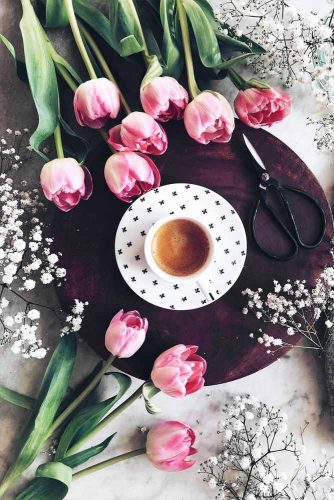 Reducing the risk of suffering from depression is among the most significant morning coffee benefits. Drink at least 4 cups of coffee a day, and the risk will be 20 percent reduced.
Coffee And Books
Source: magdatomkowicz via Instagram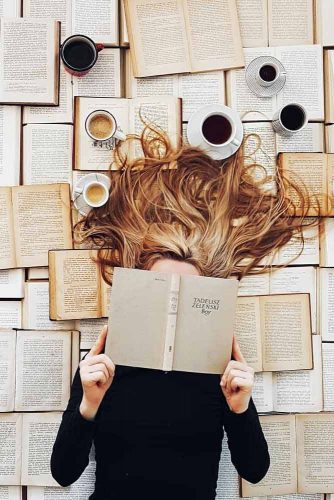 The best way to drink coffee is while reading a book. But only if it's tasty, rich coffee. To ensure the perfect taste, grind it on your own. Coffee begins losing its quality right after grinding.
Drink Coffee And Get Healthier
Source: windmilldreams via Instagram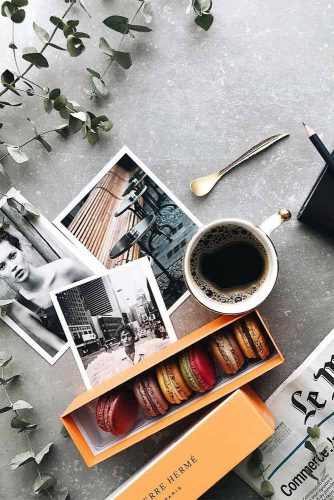 Do you know that you are less likely to suffer from a heart disease if you are a coffee drinker? And researchers notice that at least 3 cups a day will suffice to have a healthier heart.
Surprising But True
Source: anit.love via Instagram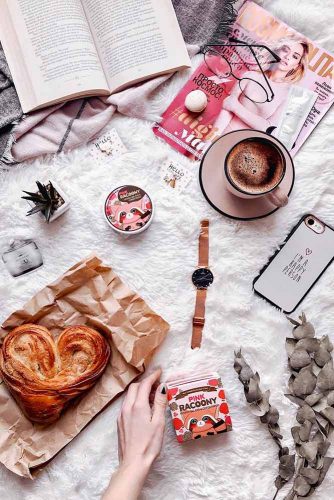 This fact might surprise you: black coffee can help prevent cavities. It's found that strong coffee, but only without additives like sugar or milk, kills harmful bacteria present on teeth.
A Cup Full Of Antioxidants
Source: windmilldreams via Instagram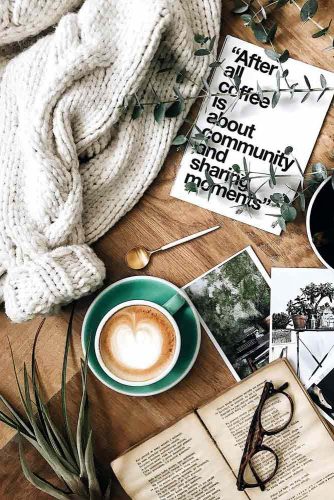 A coffee bean is rich in antioxidants that have health promoting qualities. One cup of coffee contains more antioxidants than the same amount of oranges, raspberries, blueberries, or grape juice.
Make Your Morning Smell Like Vanilla
Source: anit.love via Instagram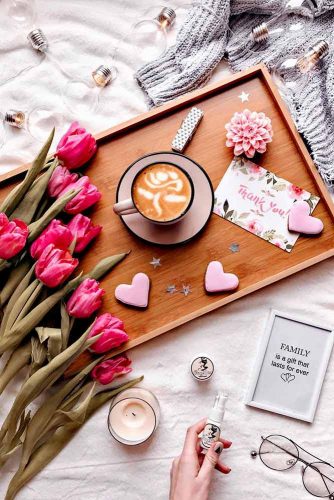 If you want your coffee to have an amazing flavor and taste, add some vanilla extract to it. Just 1/4 or 1/2 teaspoon will suffice. You can even add vanilla to coffee beans, let them sit like that for a night.
Let Your Coffee Smell Like Heaven
Source: seandalt via Instagram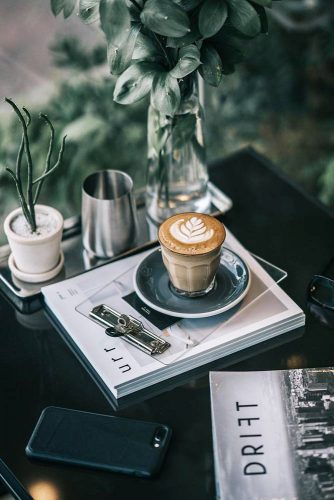 Nutmeg and cinnamon are also popular healthy additives to coffee. Sprinkle some of it on the coffee beans prior to roasting. The taste will be so unique and much better than the pre-flavored coffee from the store!
Coffee Before Working Out
Source: santo_irine via Instagram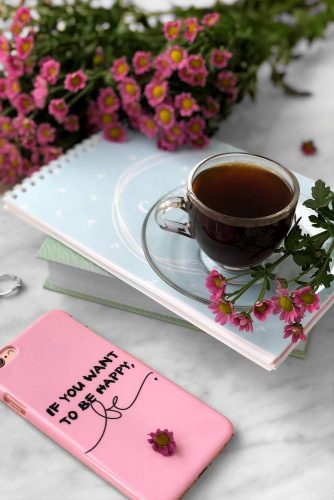 Caffeine intake helps improve the performance, train harder and longer. A study shows that if you drink coffee before jogging you will do it about 4 seconds faster than you would normally.
Buy Quality Coffee Only
Source: windmilldreams via Instagram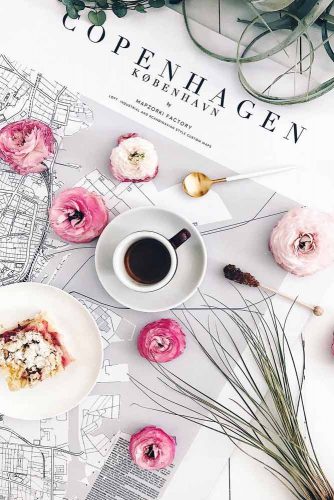 Everyone has his or her perfect cup of coffee because tastes differ. In the market, 2 major bean types are present – Robusta and Arabica. Keep in mind that bad quality coffee is a bit sour, so it's better to not save money on coffee if you want to enjoy it.
There's Always A But
Source: anit.love via Instagram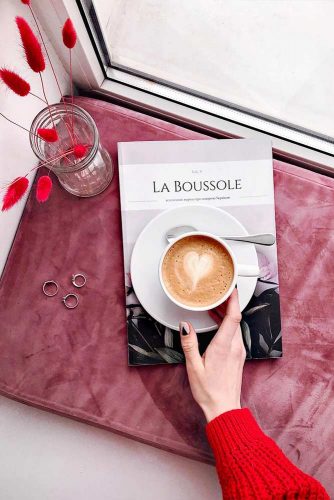 Like with any consumption, you need to be cautious because the adverse effects are possible even when we are talking about the healthiest products. Thus, vulnerable patients with anxiety disorders would better avoid consuming caffeine.
Cup Of Coffee With Good Friends
Source: anit.love via Instagram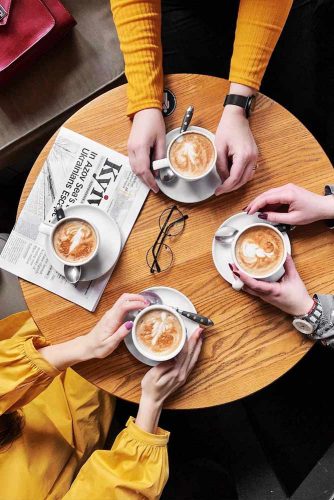 It's one of our favorite morning coffee images, when several friends are having their coffee together and talking. It's a very pleasant pastime, don't you agree?
Now you know that having coffee in the morning is not only pleasant but also quite beneficial. More interesting info is waiting for you on our blog.