Good Night Quotes To send Someone Before Bedtime
There are so many beautiful ways to wish your loved person to have a good night sleep. What are your favorite ones? We prefer sending good night quotes. It reminds us of the past when people where writing each other poems to show each other how much they care and love one another. Isn`t it romantic and cute? Try it and you won`t be able to stop.
Good Night Love Quotes
Here are the most beautiful and romantic good night love quotes that will make the heart of your partner beat faster.
Quote #1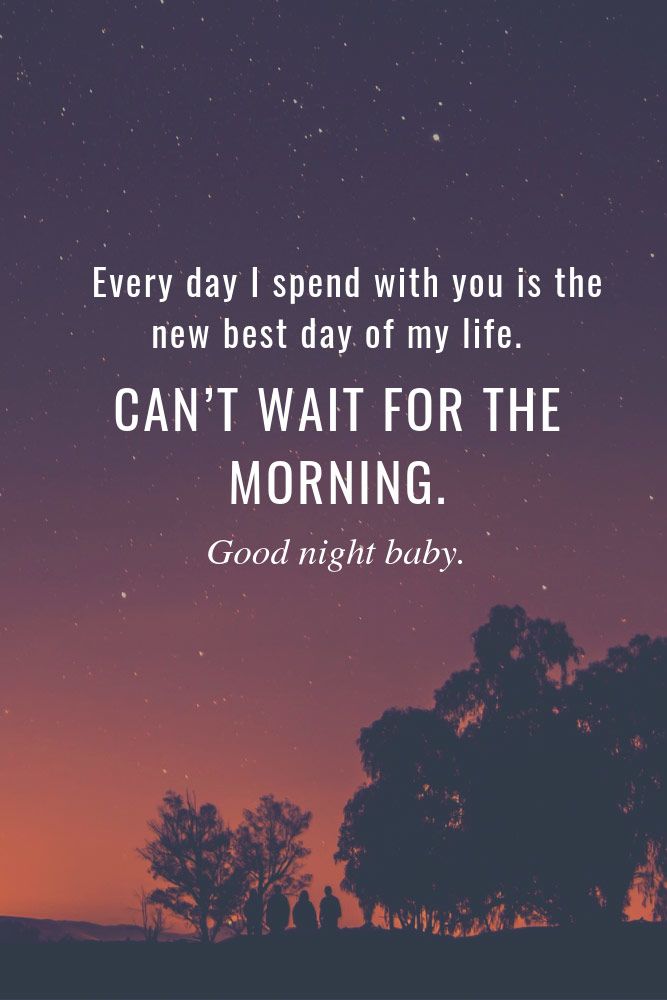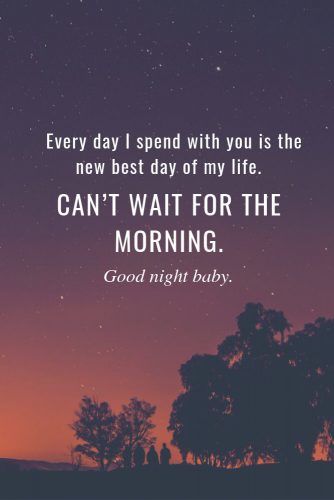 Every day I spend with you is the new best day of my life. Can't wait for the morning. Good night baby.
Quote #2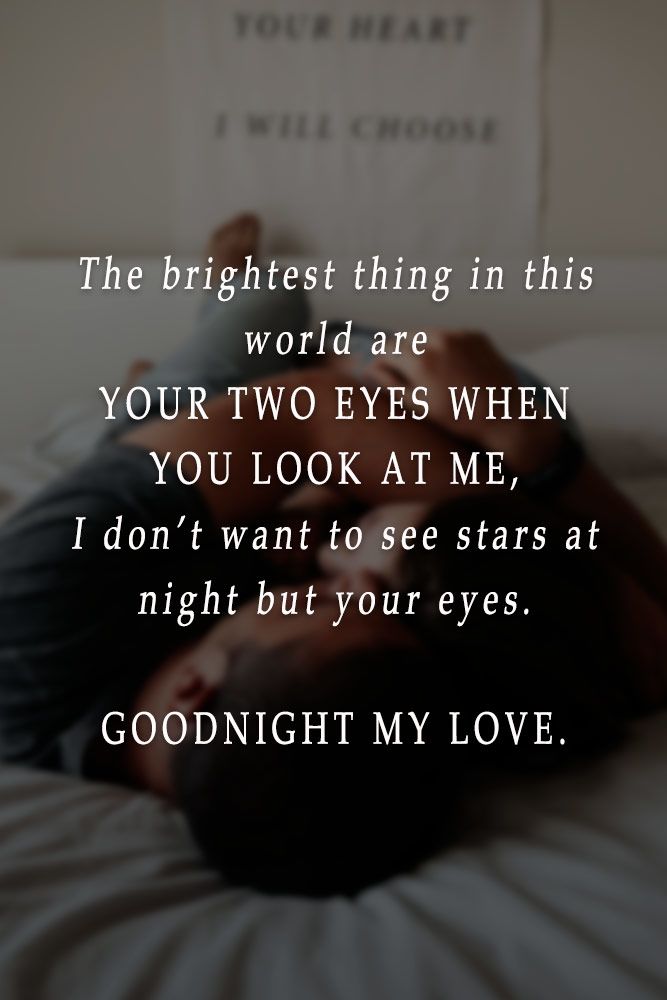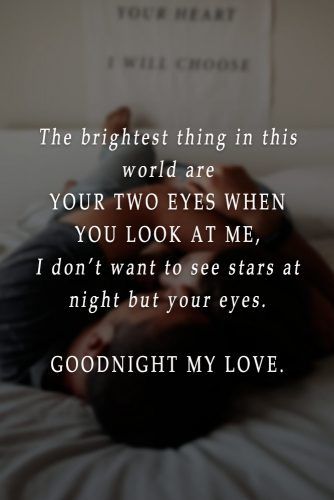 The brightest thing in this world are your two eyes when you look at me, I don't want to see stars at night but your eyes. Goodnight my love.
Quote #3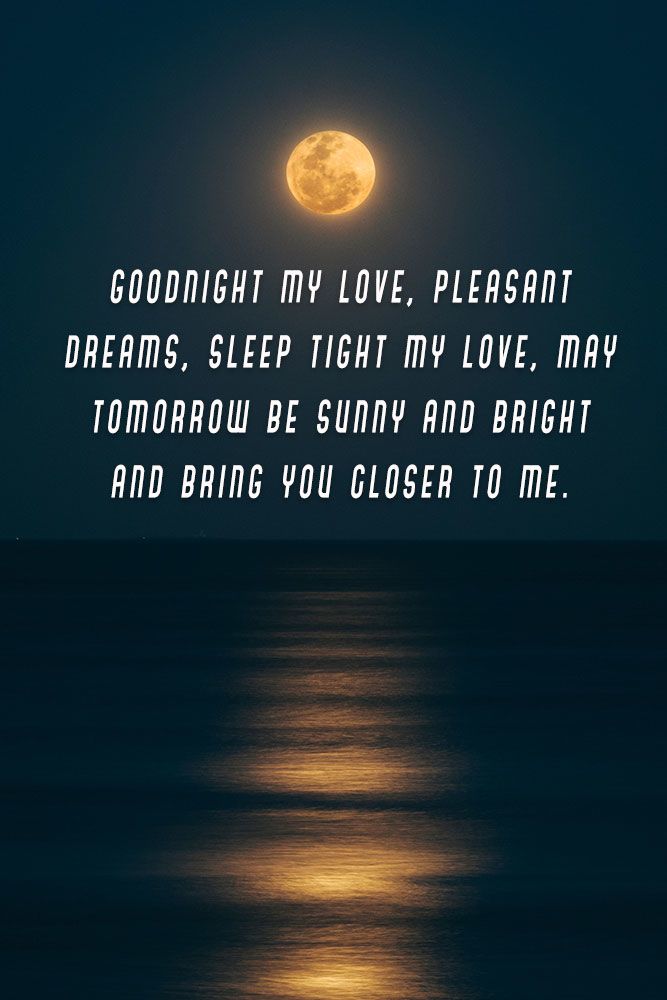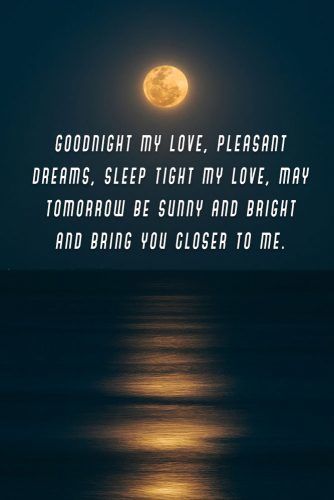 Goodnight my love, pleasant dreams, sleep tight my love, may tomorrow be sunny and bright and bring you closer to me.
Quote #4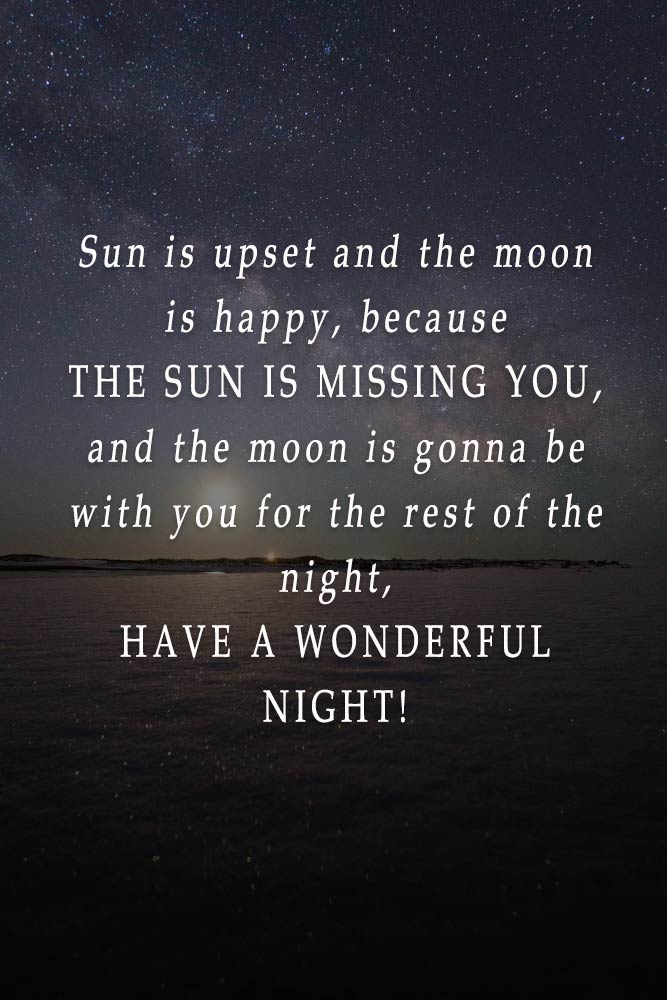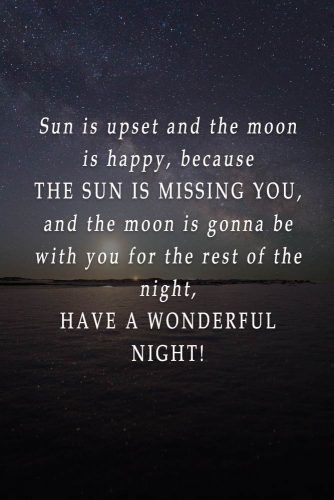 Sun is upset and the moon is happy, because the sun is missing you, and the moon is gonna be with you for the rest of the night, have a wonderful night.
Quote #5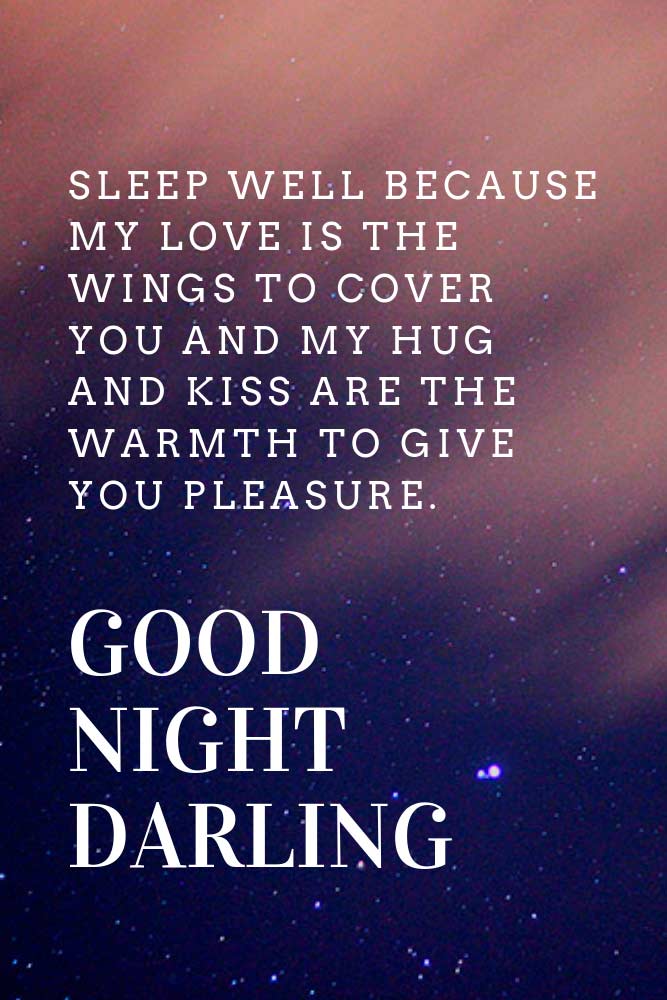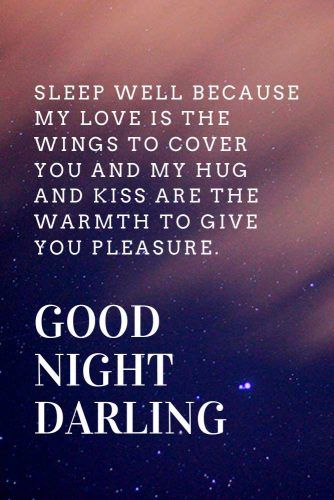 Sleep well because my love is the wings to cover you and my hug and kiss are the warmth to give you pleasure. Good night darling.
Quote #6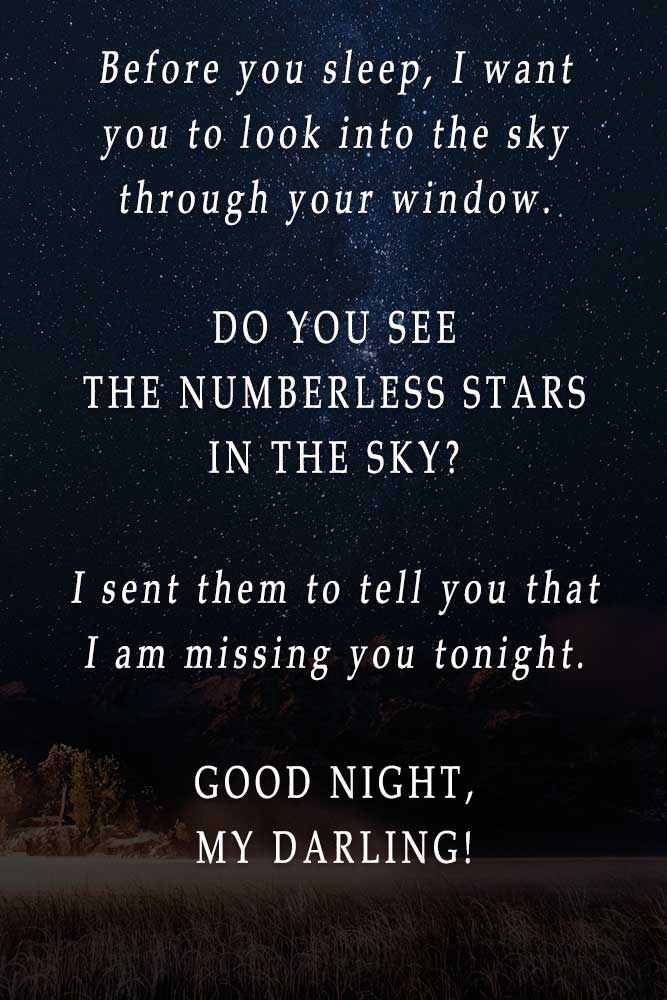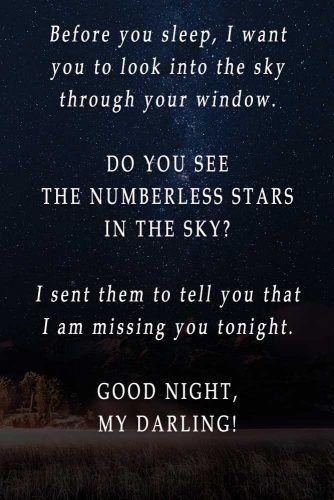 Before you sleep, I want you to look into the sky through your window. Do you see the numberless stars in the sky? I sent them to tell you that I am missing you tonight. Good night, my darling!
Funny Good Night Quotes
What are the funniest things you remember? Bringing a smile to the face of your loved person is a great way to wish a good night, don`t you think?
Quote #7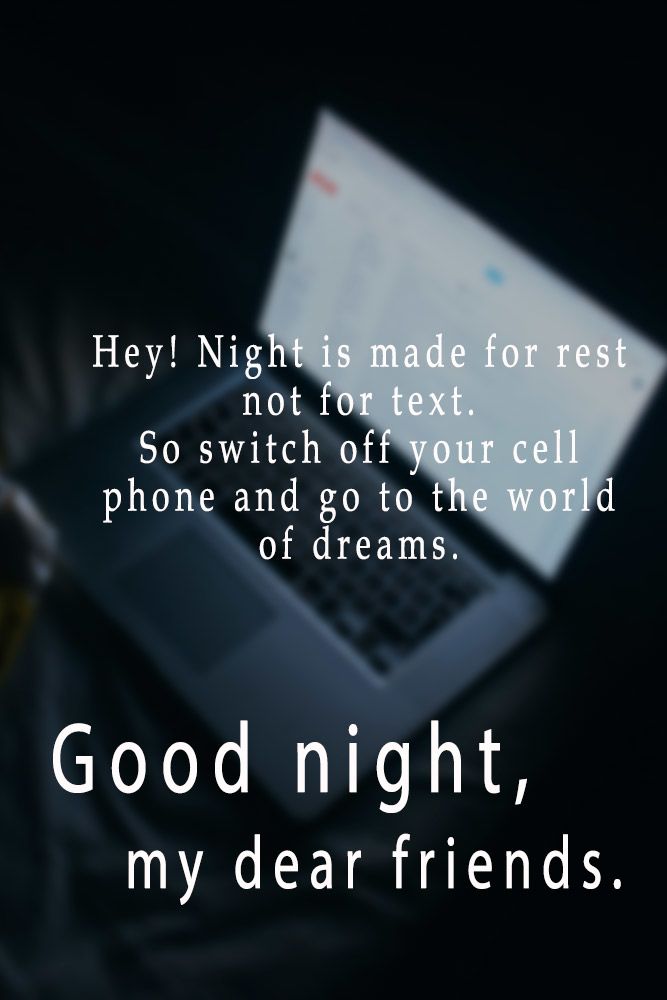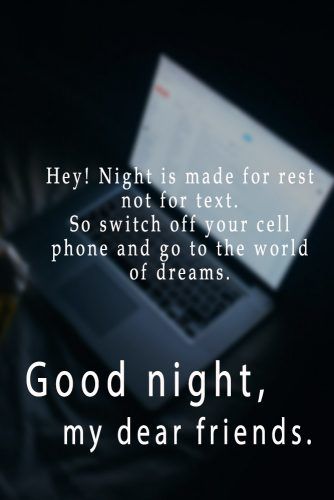 Hey! Night is made for rest not for text. So switch off your cell phone and go to the world of dreams. Good night my dear friends.
Quote #8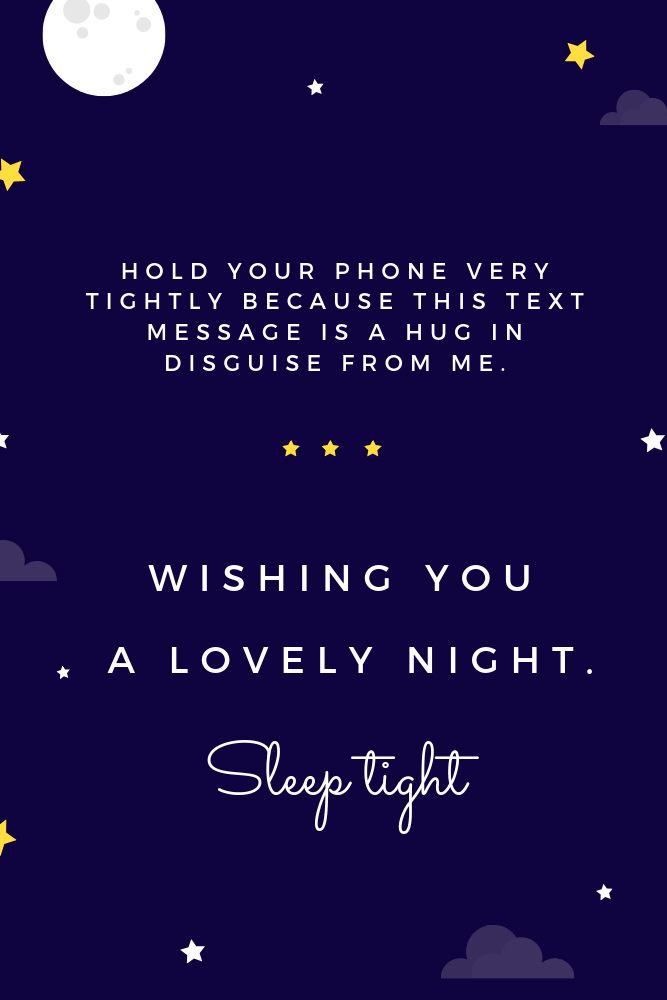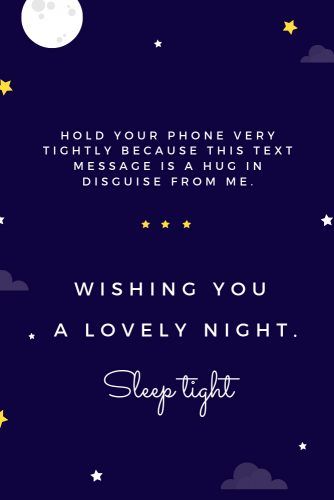 Hold your phone very tightly because this text message is a hug in disguise from me. Wishing you a lovely night. Sleep tight.
Quote #9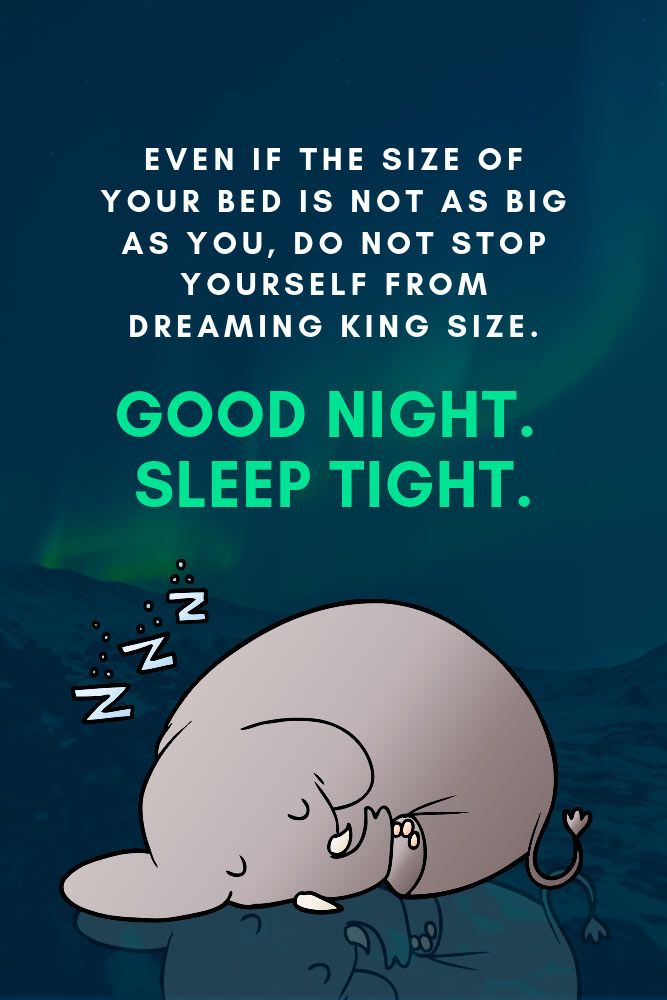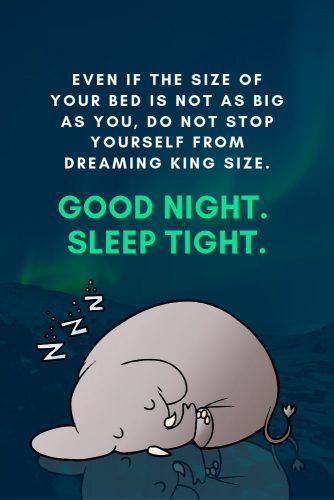 Even if the size of your bed is not as big as you, do not stop yourself from dreaming king size. Good night. Sleep tight.
Quote #10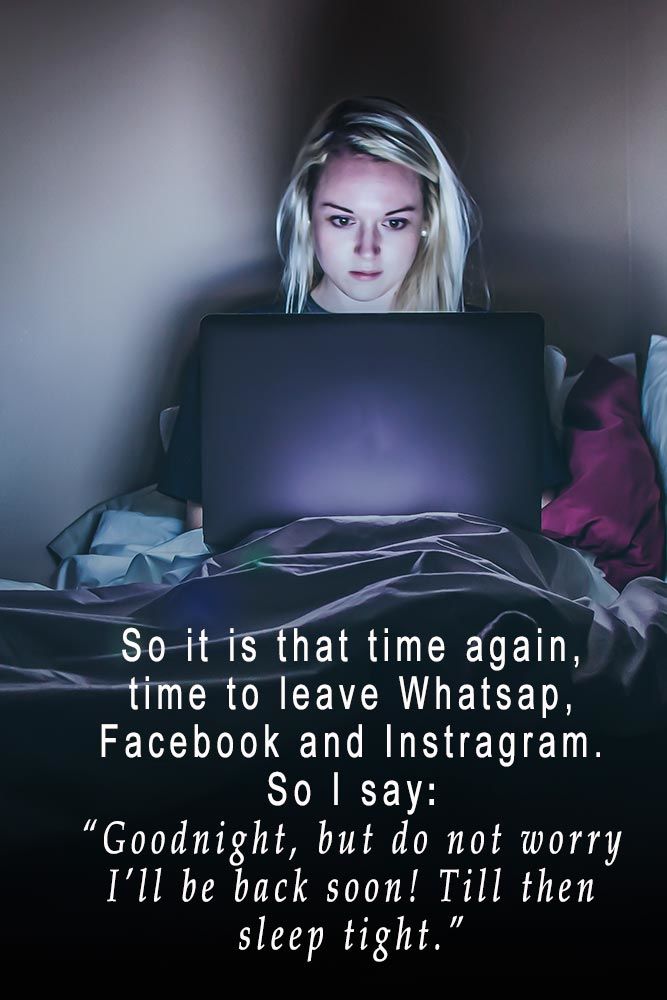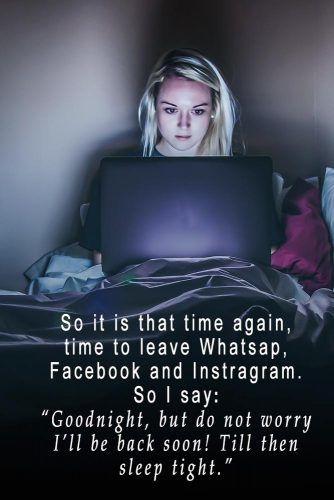 So it is that time again, time to leave Whatsap, Facebook and Instragram. So I say "Goodnight, but do not worry I'll be back soon! Till then sleep tight.
Quote #11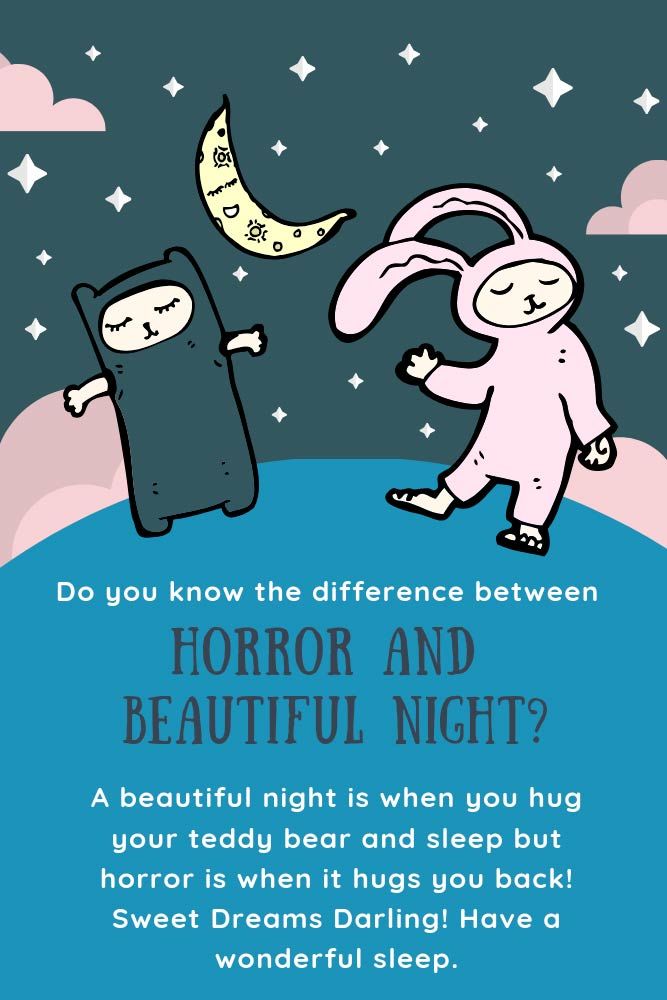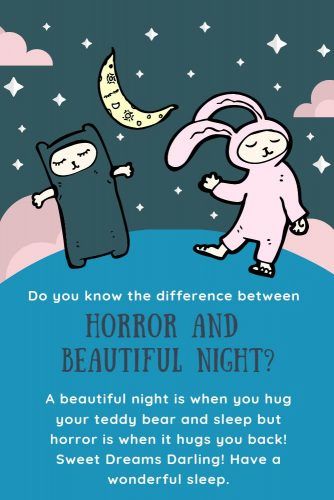 Do you know the difference between horror and beautiful night? A beautiful night is when you hug your teddy bear and sleep but horror is when it hugs you back! Sweet Dreams Darling! Have a wonderful sleep.
Quote #12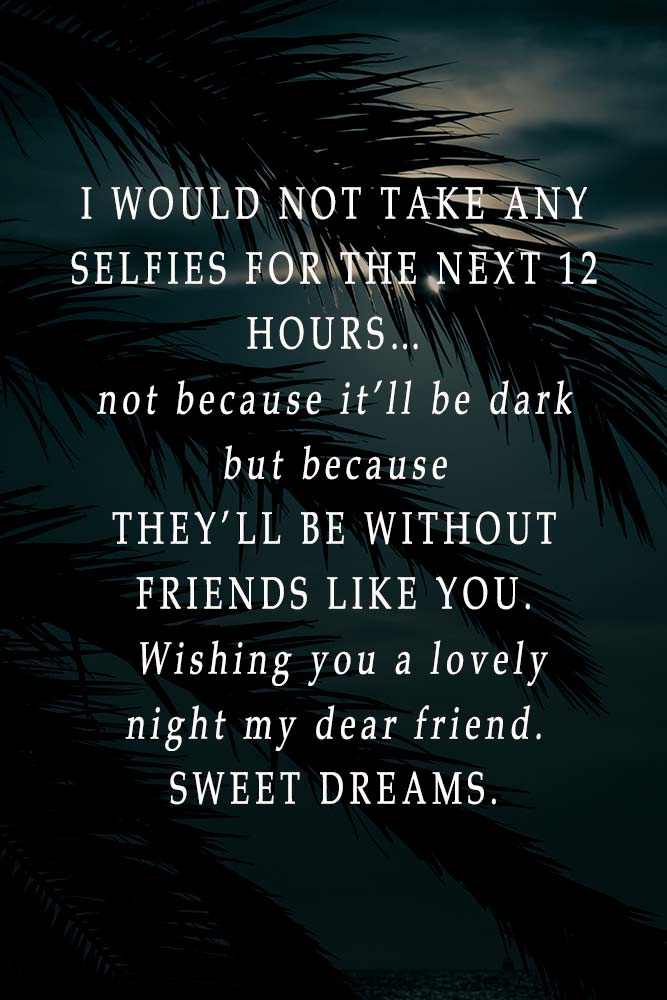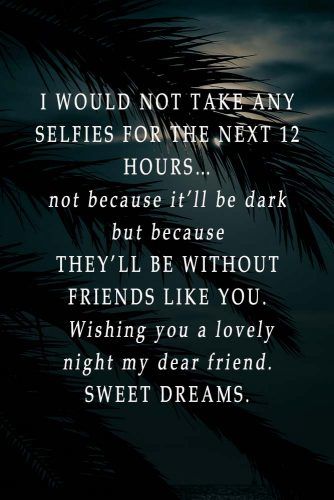 I would not take any selfies for the next 12 hours… not because it'll be dark but because they'll be without friends like you. Wishing you a lovely night my dear friend. Sweet dreams.
Good Night Inspirational Quotes
The things we read before sleep influence our vision of tomorrow. Be the one who will send good night inspirational quotes to your favorite person.
Quote #13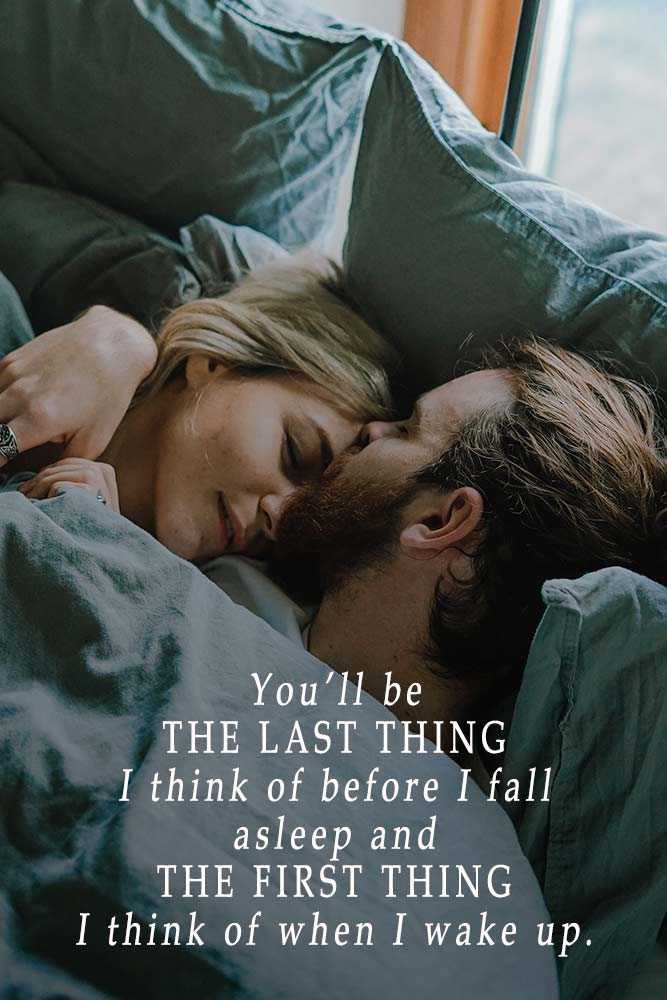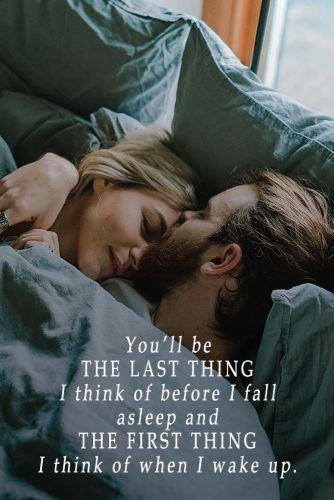 You'll be the last thing I think of before I fall asleep and the first thing I think of when I wake up.
Quote #14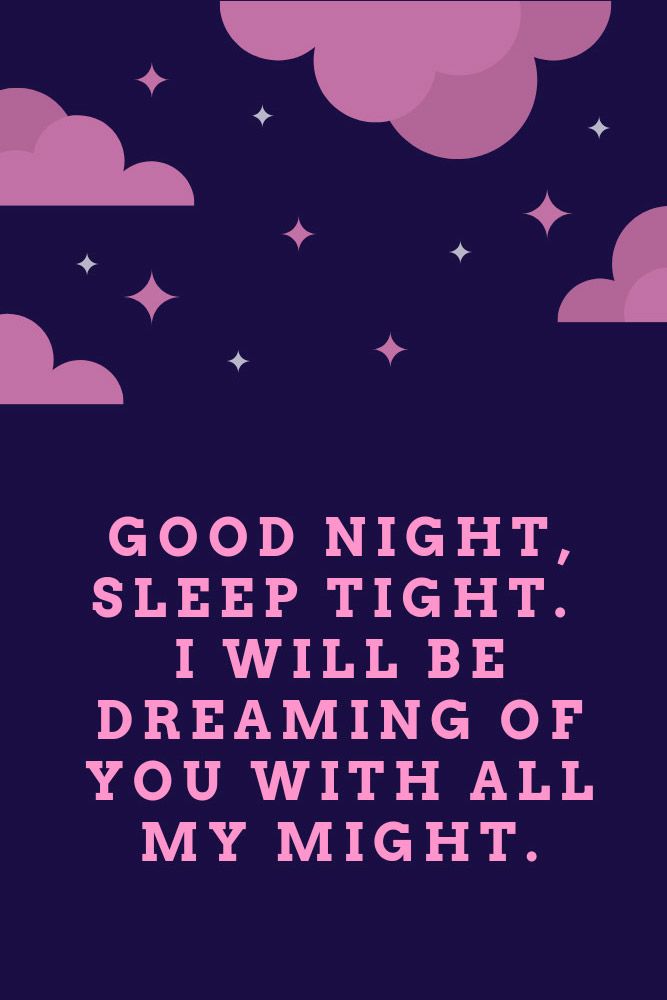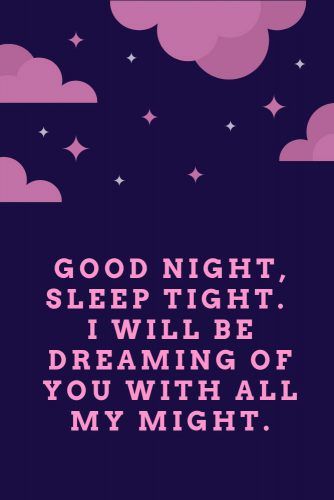 Good night, sleep tight. I will be dreaming of you with all my might.
Quote #15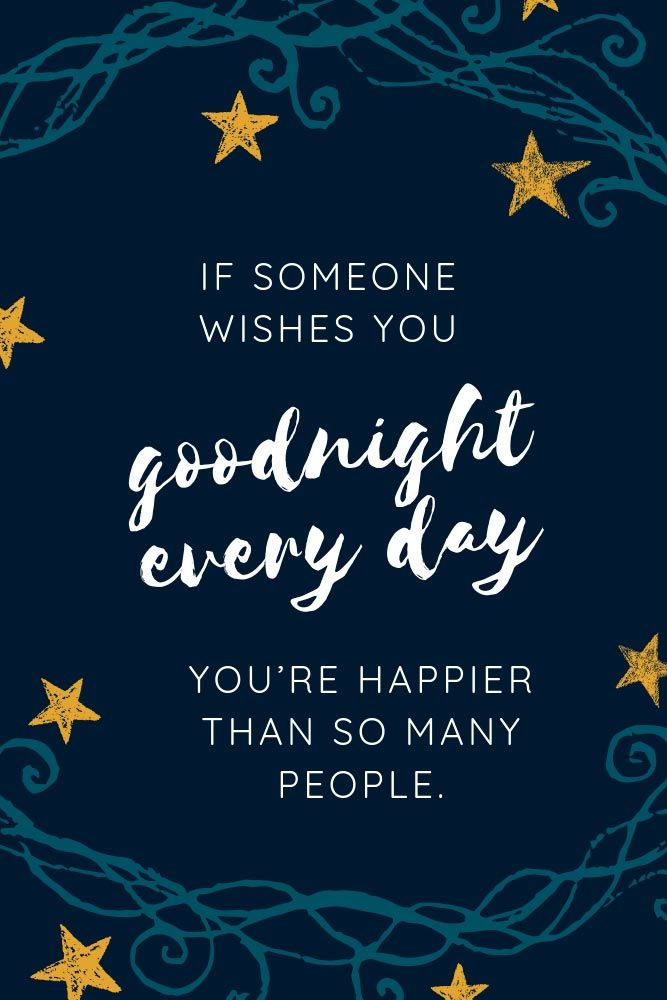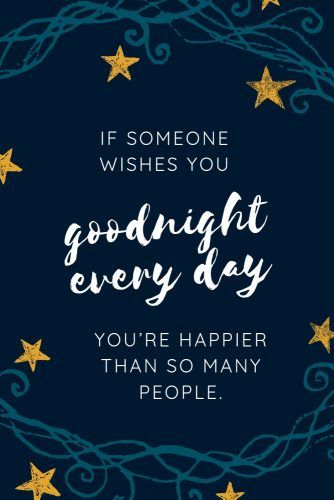 If someone wishes you goodnight every day, you're happier than so many people.
Quote #16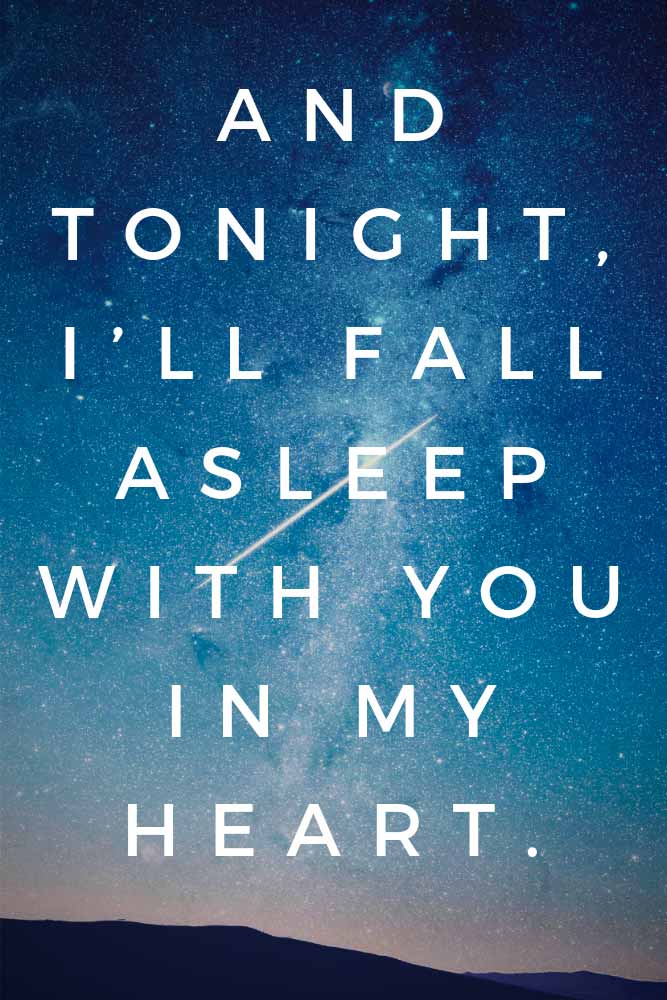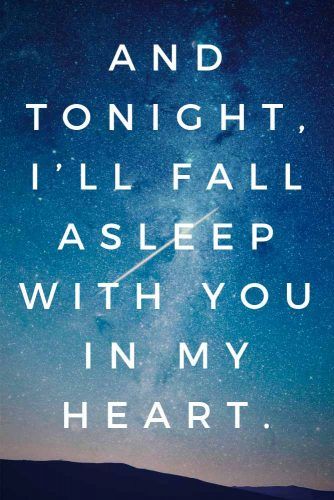 And tonight, I'll fall asleep with you in my heart.
Quote #17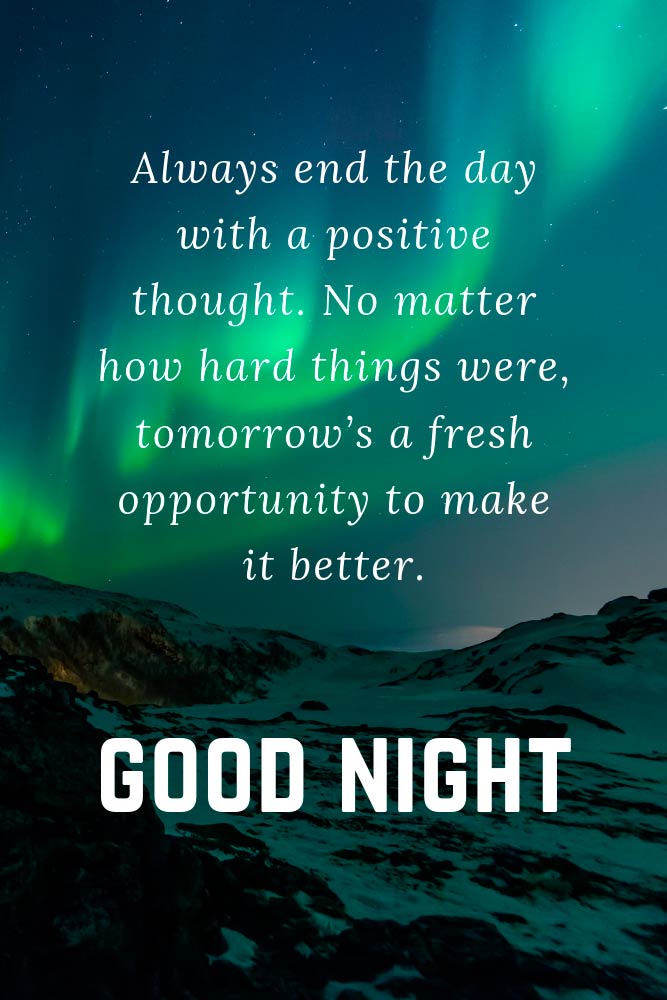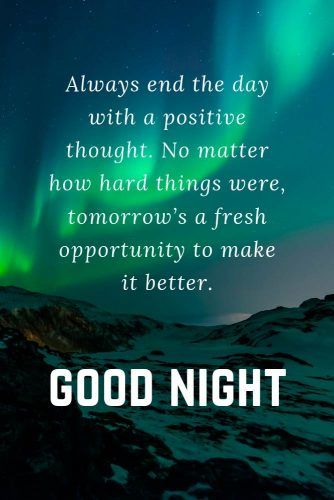 Always end the day with a positive thought. No matter how hard things were, tomorrow's a fresh opportunity to make it better.
Quote #18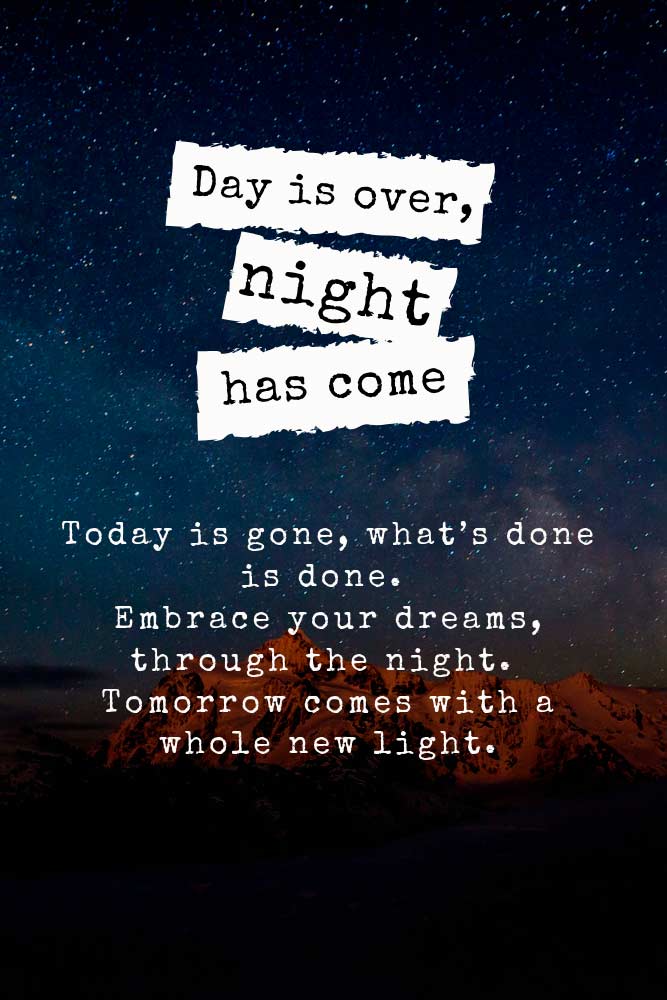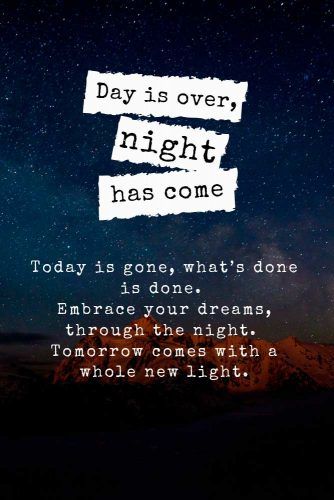 Day is over, night has come. Today is gone, what's done is done. Embrace your dreams, through the night. Tomorrow comes with a whole new light.
Good Night Quotes For The Best Sleep
Quote #19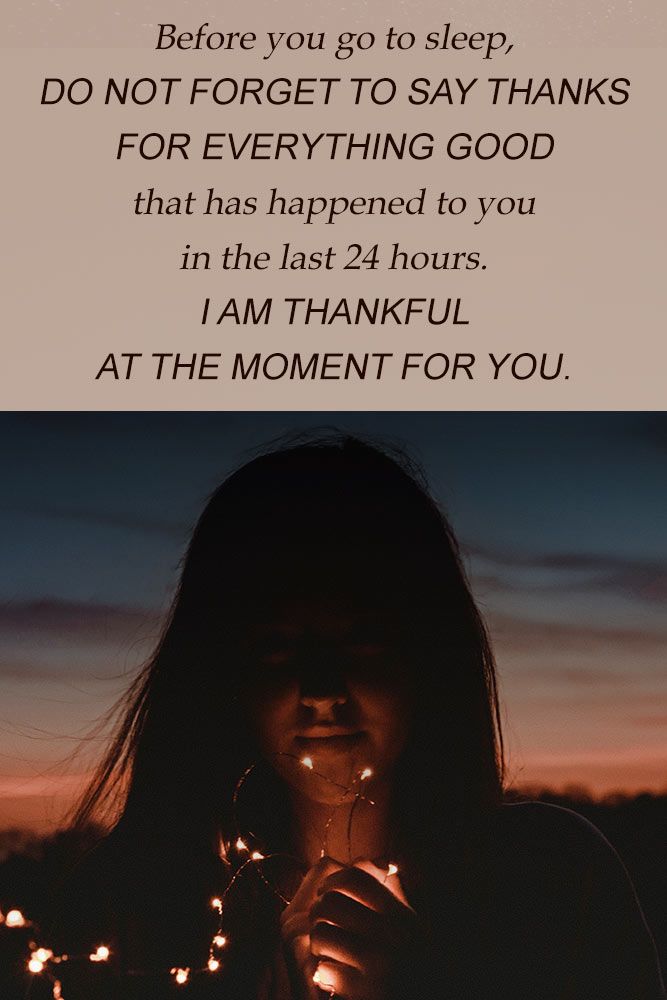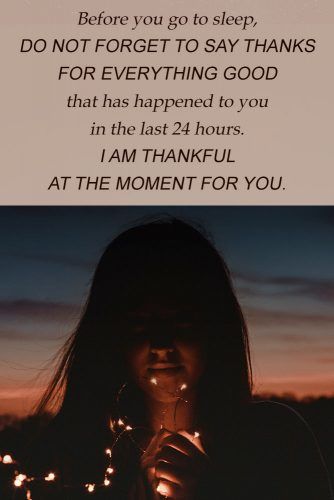 Before you go to sleep, do not forget to say thanks for everything good that has happened to you in the last 24 hours. I am thankful at the moment for you.
Quote #20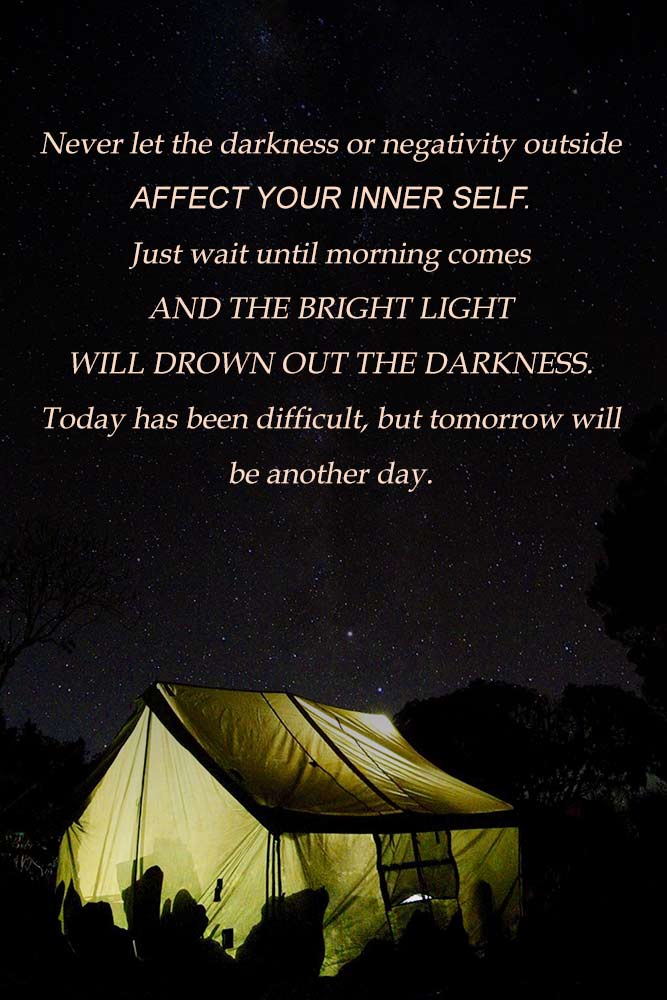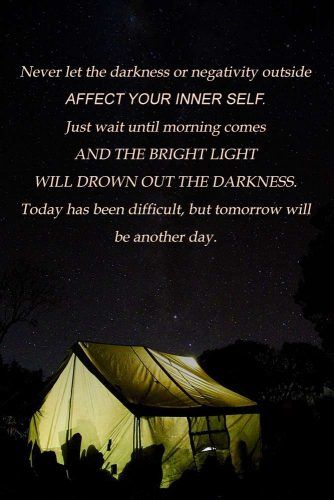 Never let the darkness or negativity outside affect your inner self. Just wait until morning comes and the bright light will drown out the darkness. Today has been difficult, but tomorrow will be another day.
Quote #21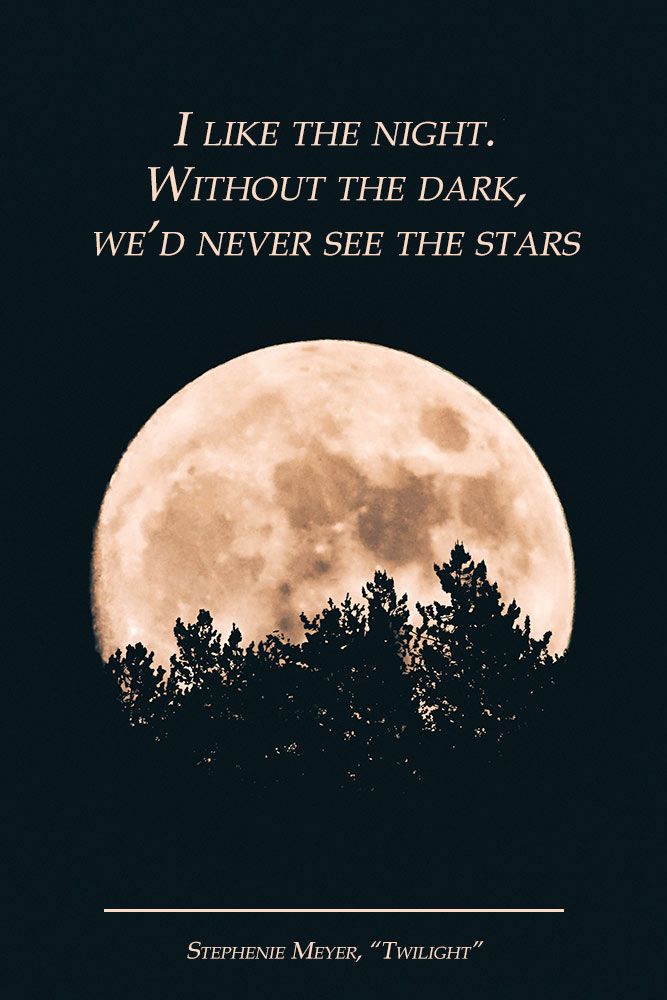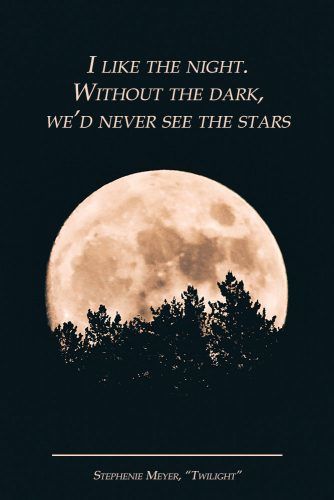 I like the night. Without the dark, we'd never see the stars. – Stephenie Meyer, "Twilight"
Quote #22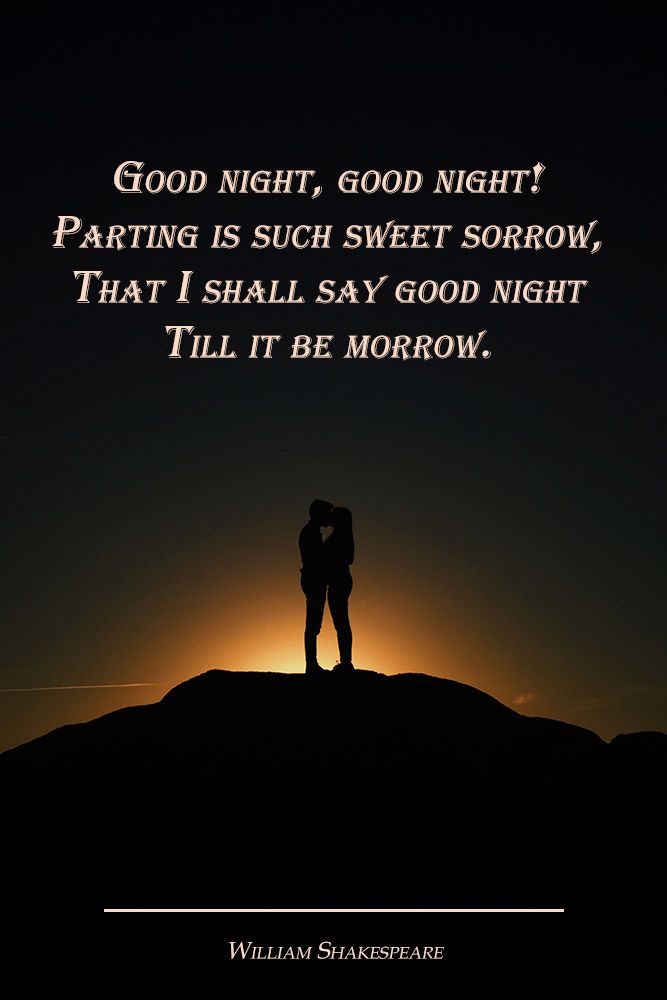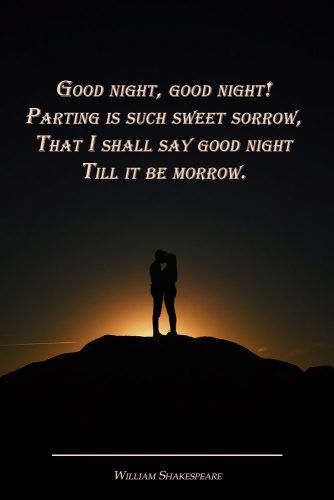 Good night, good night! Parting is such sweet sorrow, that I shall say good night till it be morrow. – William Shakespeare
Quote #23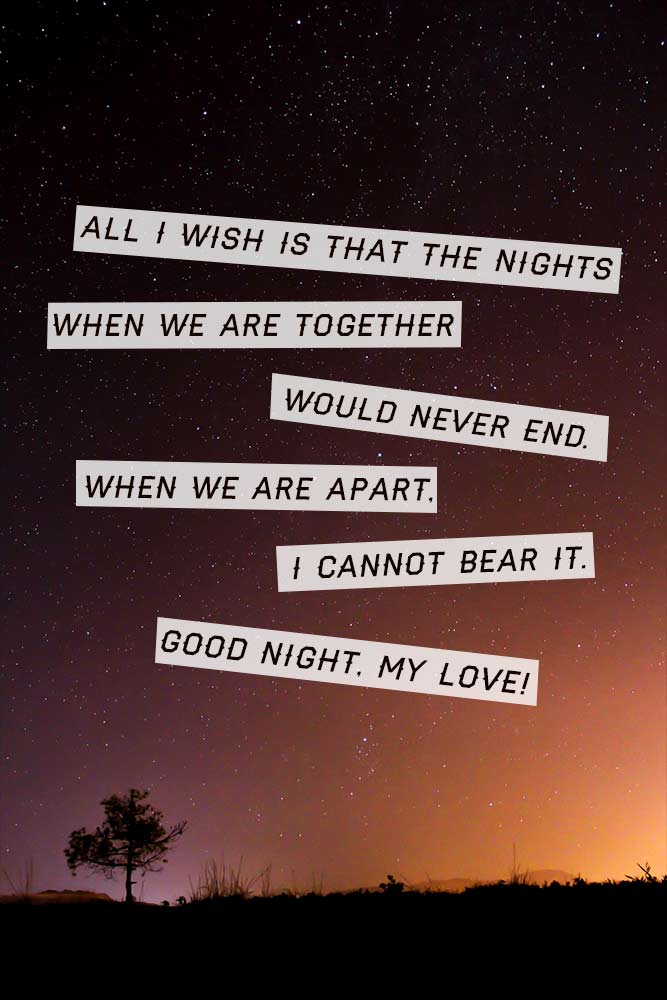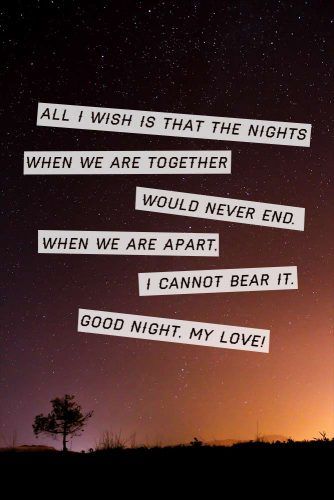 All I wish is that the nights when we are together would never end. When we are apart, I cannot bear it. Good night, my love
Quote #24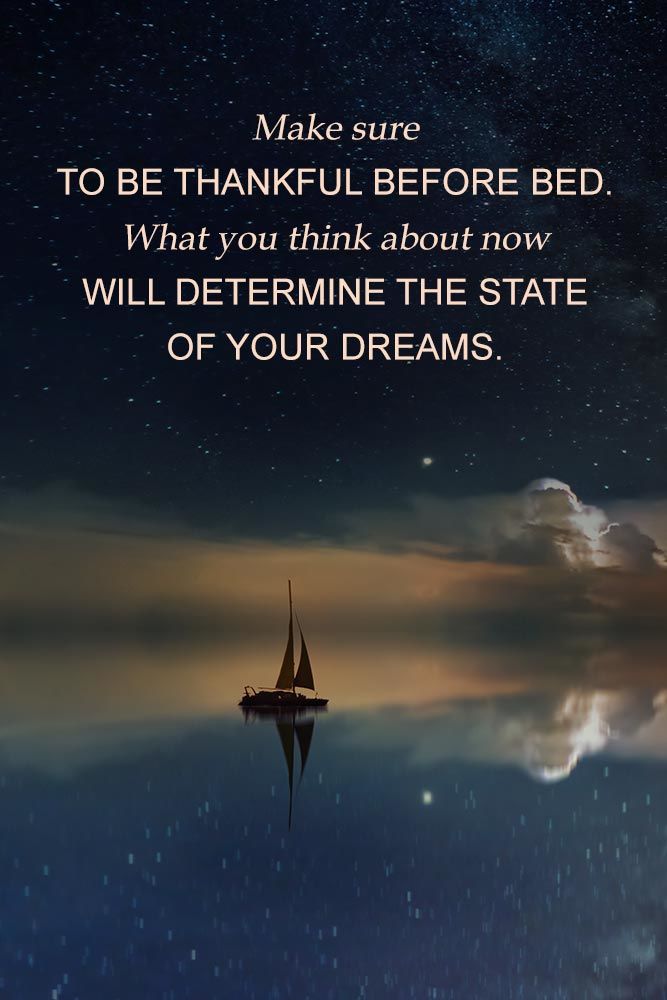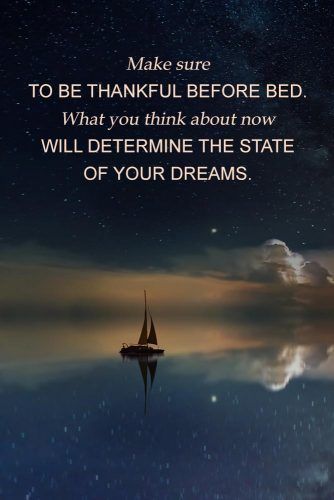 Make sure to be thankful before bed. What you think about now will determine the state of your dreams.
Quote #25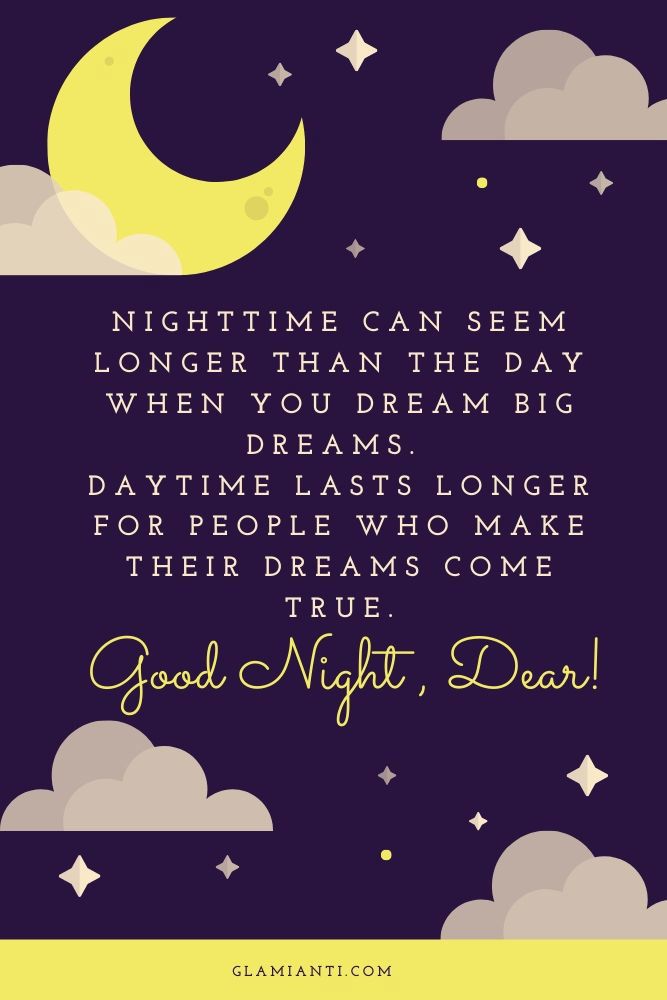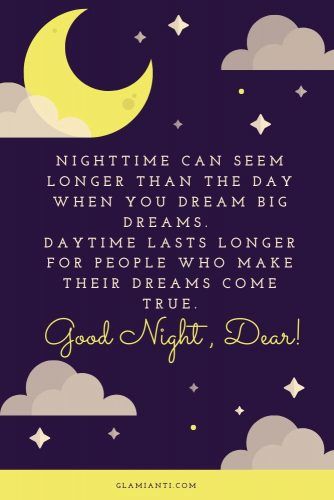 Nighttime can seem longer than the day when you dream big dreams. Daytime lasts longer for people who make their dreams come true.
Quote #26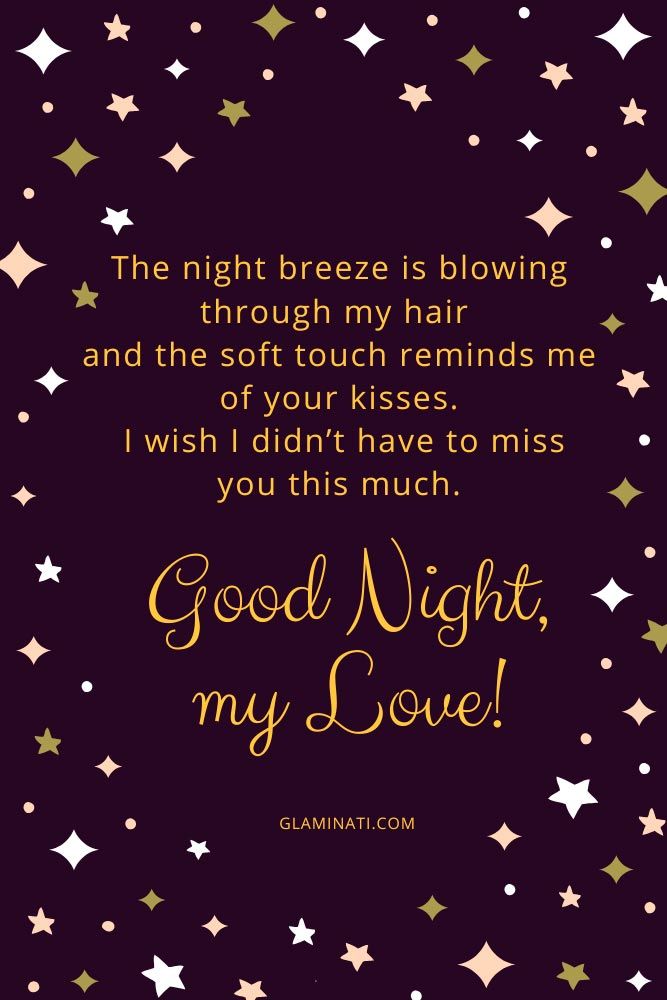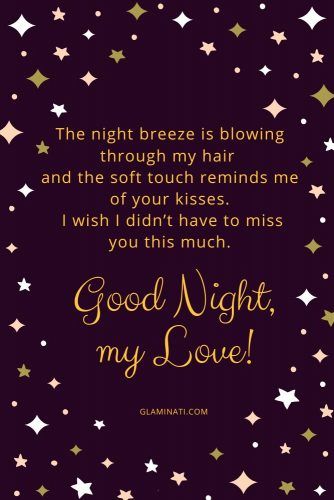 The night breeze is blowing through my hair and the soft touch reminds me of your kisses. I wish I didn't have to miss you this much. Good night, my love!
Quote #27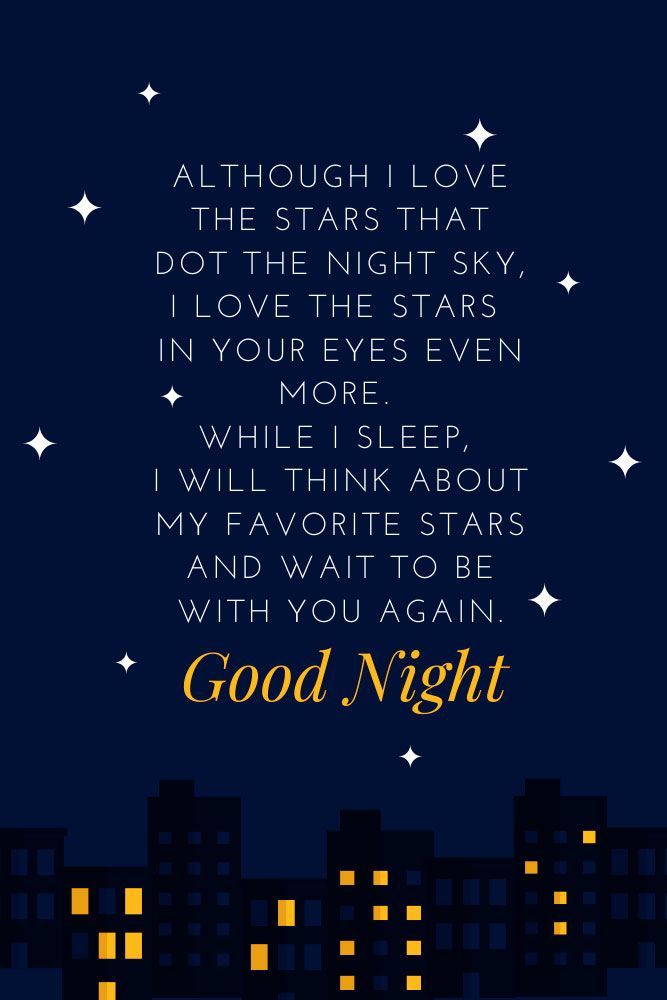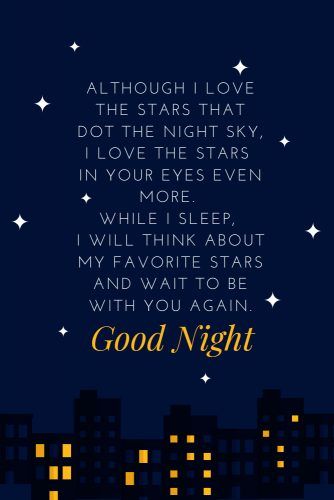 Although I love the stars that dot the night sky, I love the stars in your eyes even more. While I sleep, I will think about my favorite stars and wait to be with you again.
Quote #28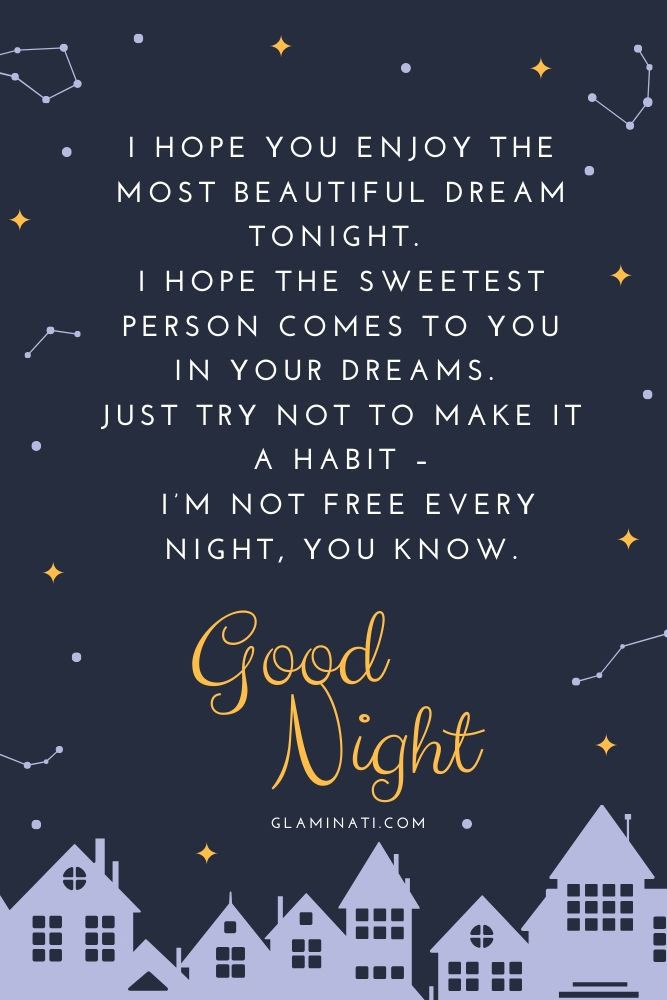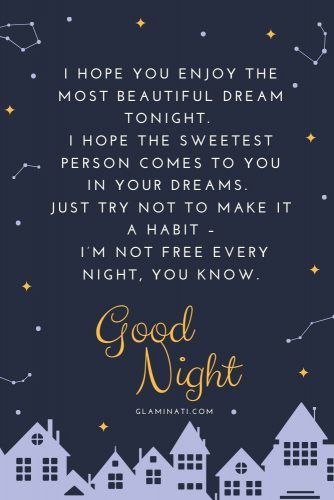 I hope you enjoy the most beautiful dream tonight. I hope the sweetest person comes to you in your dreams. Just try not to make it a habit – I'm not free every night, you know.
Quote #29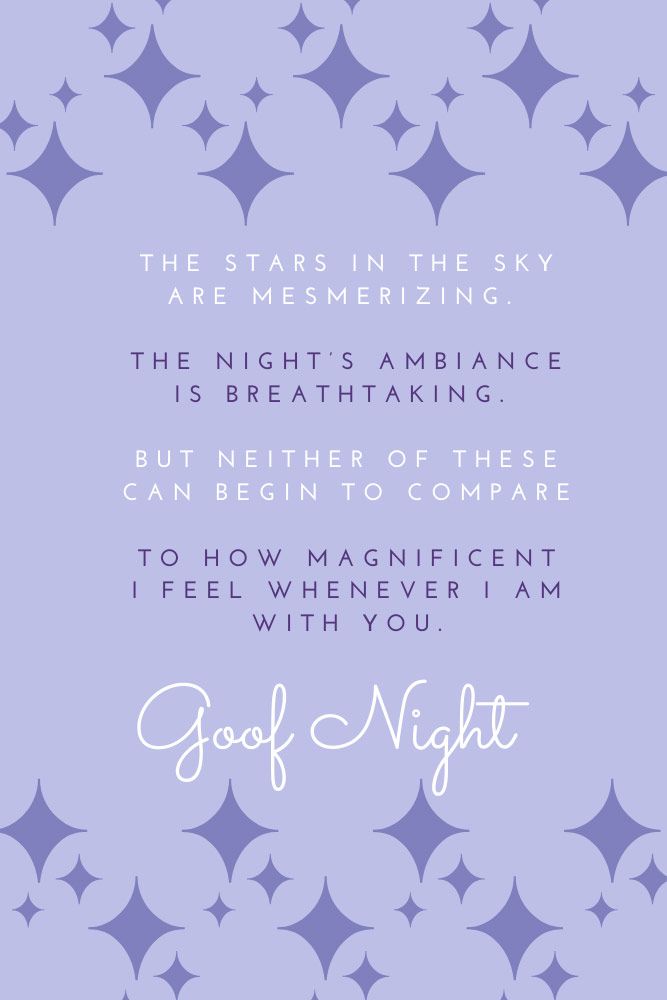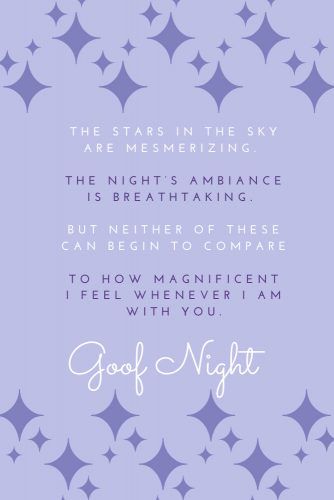 The stars in the sky are mesmerizing. The night's ambiance is breathtaking. But neither of these can begin to compare to how magnificent I feel whenever I am with you.
So many beautiful good night quotes we have collected for you. Funny, romantic and inspirational, they will be the greatest way to say good night. Which one has been your favorite?