A beautiful flat lay photo is what always catches our attention when we are scrolling through Instagram. Don`t you agree? Taking pictures of items from above in the perfect natural light has become so popular recently that more and more people are interested to know more. However, don`t think that it is a 1-minute process. Setting all the items on some kind of canvas you prefer in an order that will make the photo look perfect can take much more time than you expect. Most of the time this type of photos are used to inspire other people and motivate them to do something. That is why usually they are theme based. Are you curious to know more? Then read about our most interesting photo themes and learn everything about them.
Travel Flat Lay
Source: cfunk44 via Instagram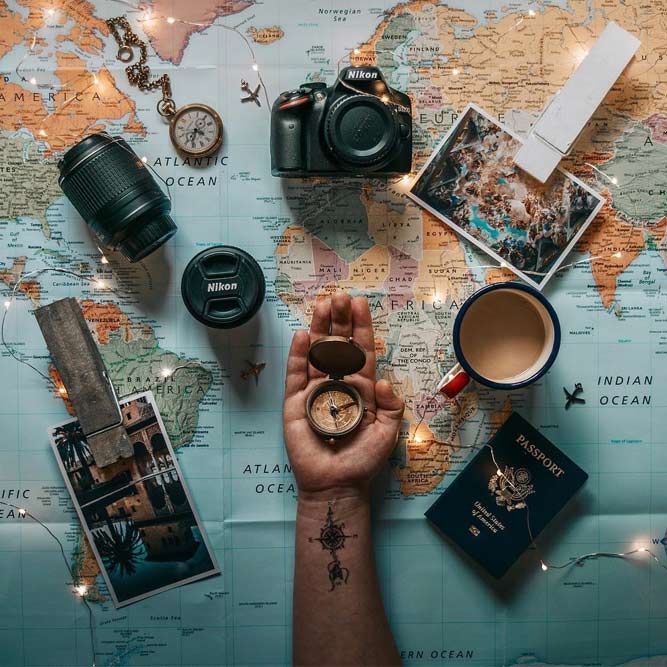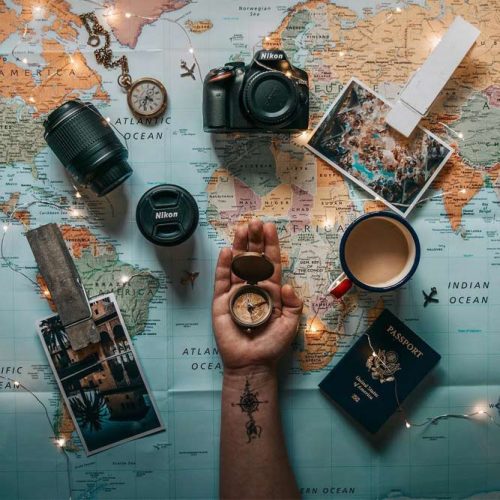 There`s no doubt that traveling is something that is always so exciting and actual for any person in the world! It brings colors, happiness and adventures to our lives, so there`s nothing strange about our desire to capture it.
Why don`t we start with the flat lay photos? Place simple essentials that you can`t live without during your trips and take a picture. Believe us, a super stylish result is guaranteed.
Instagram Travel Photography
Source: lilyrose via Instagram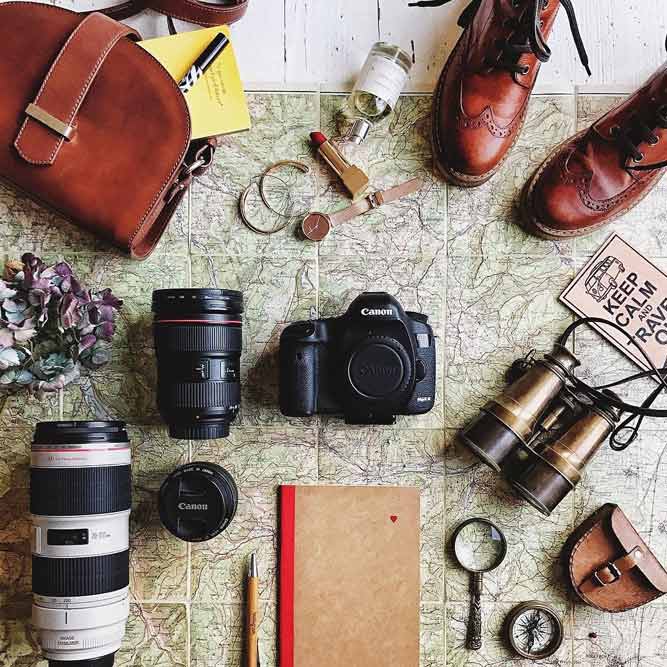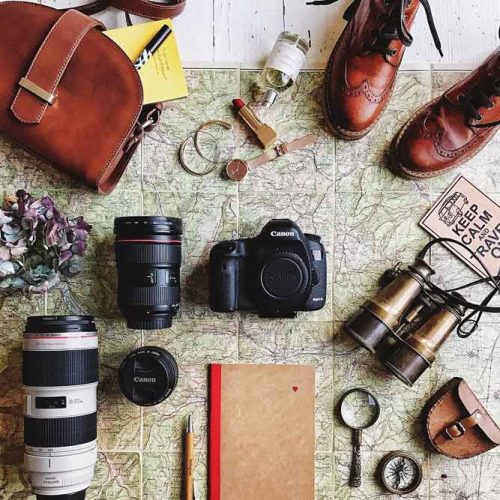 Do you like the idea of a traveling flat lay picture for your Instagram? Then feel free to be creative! Add small details and things that make your life during adventures easier and you will be surprised with a final photo! A map as the background, your favorite bag with a pair of comfy shoes, your cameras and accessories will bring out the spirit of traveling!
Travel Photography Inspiration
Source: thepinkdiary via Instagram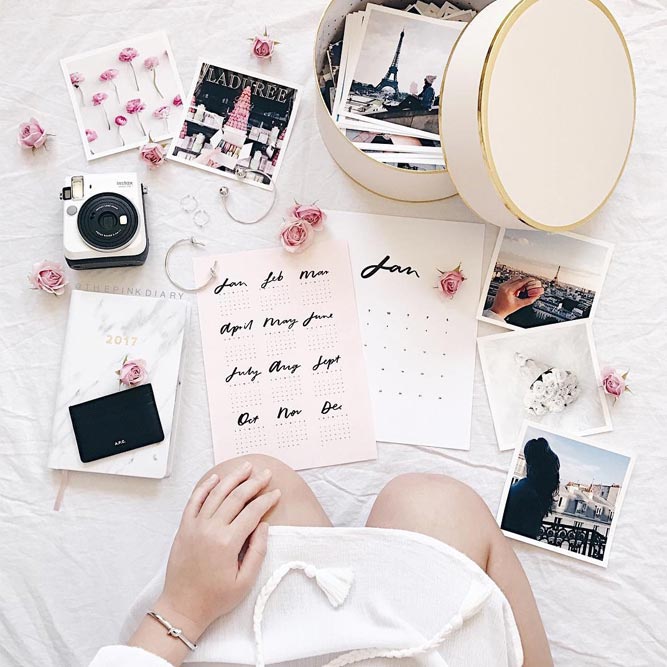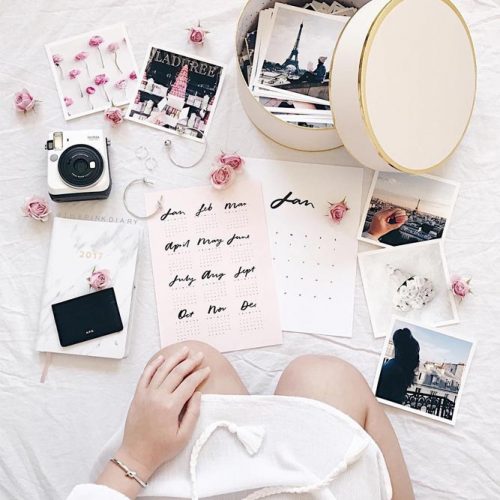 Another option of a traveling flat lay photo is to take a theme of your destination. Are you going to see a magnificent city of Paris? We always associate it with romance. So, add things that are connected with it to the photo. For example, photos from the place, postcards and romantic details such as flowers and tender accessories to bring in the mood.
Fashion Flat Lay Photography
Source: racheljames__ via Instagram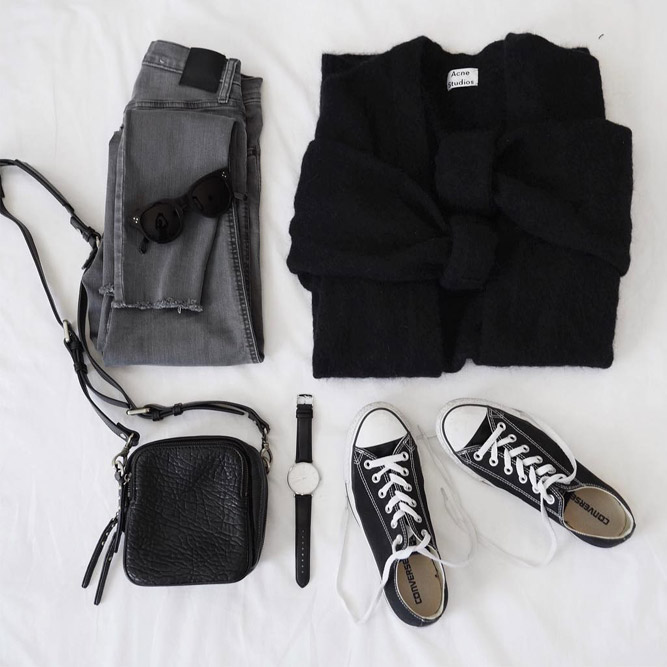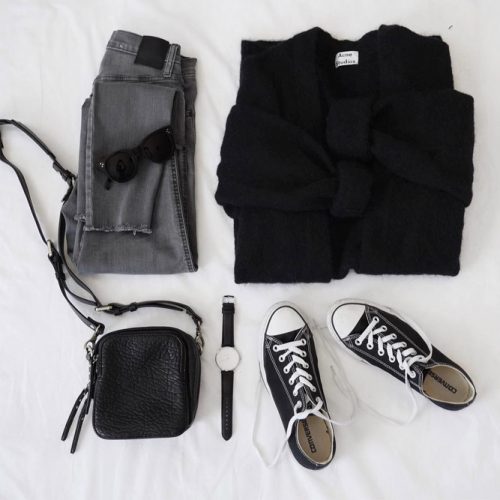 One of the most popular flat lay themes is a fashion one. Fashion is what we usually need inspiration for. Ideas for different outfits just placed on a plain surface can be so creative and perfectly looking that you will instantly feel the desire to try on the clothes. Add shoes and accessories, and your whole look is ready!
Fashion Photography Inspiration
Source: girlinthelens via Instagram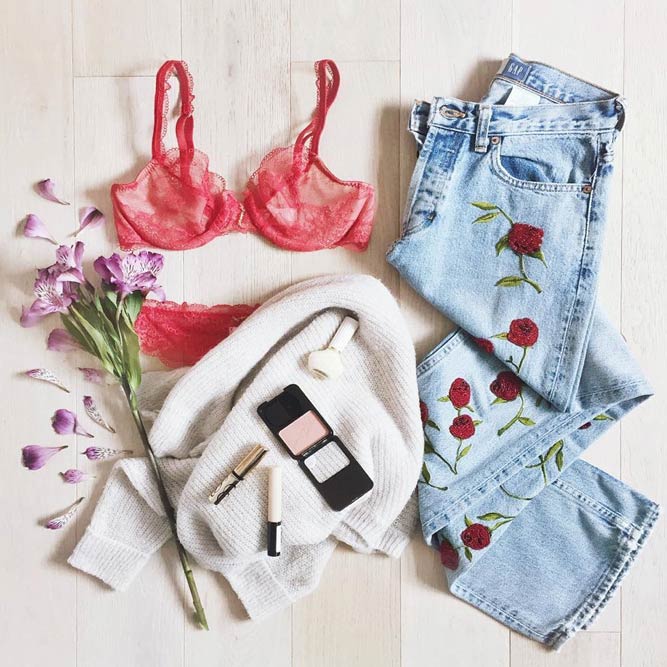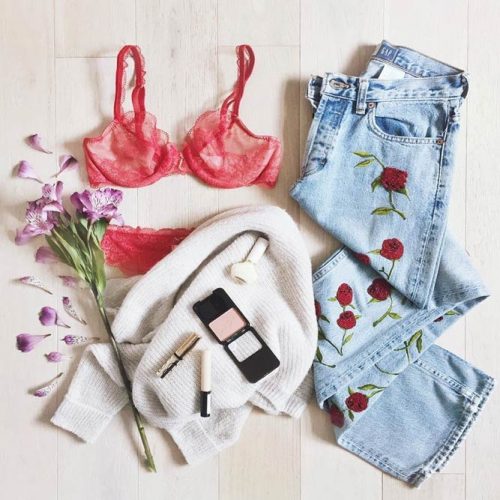 Are you a fan of the detailed looks? Then bring out your lingerie and other small items of your look for the flat lay. Colorful and super creative, it will look sexy and beautiful, especially if you accompany it with some decor. Place some flowers or make-up, and your perfect looking photo is taken!
Fashion Flat Lay Idea
Source: romwe_fashion via Instagram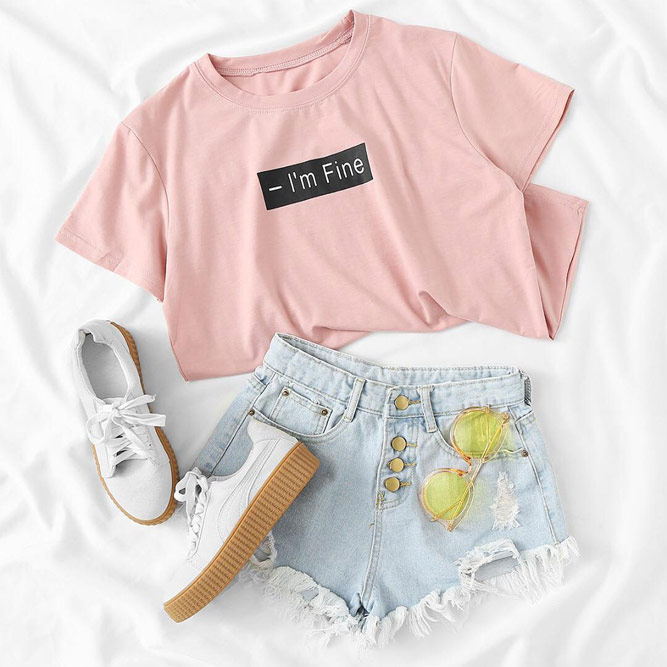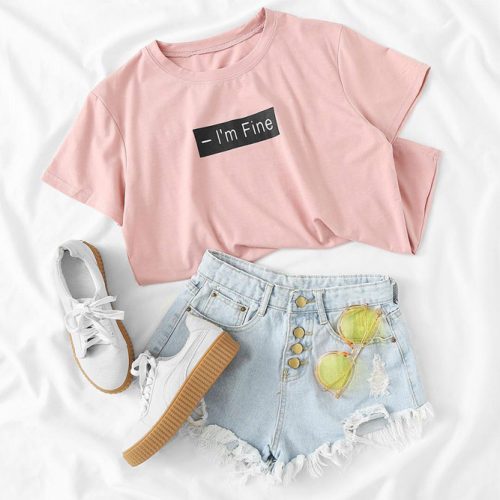 Any kind of outfits for any season can be chosen for your insta flat lay. For example, if your favorite one is summer, then go for it! Colorful clothes accompanied with trendy accessories are what will make the exposition look even better, it is what will make your picture look fabulous and stylish.
Food Styling Photography
Source: thepinkdiary via Instagram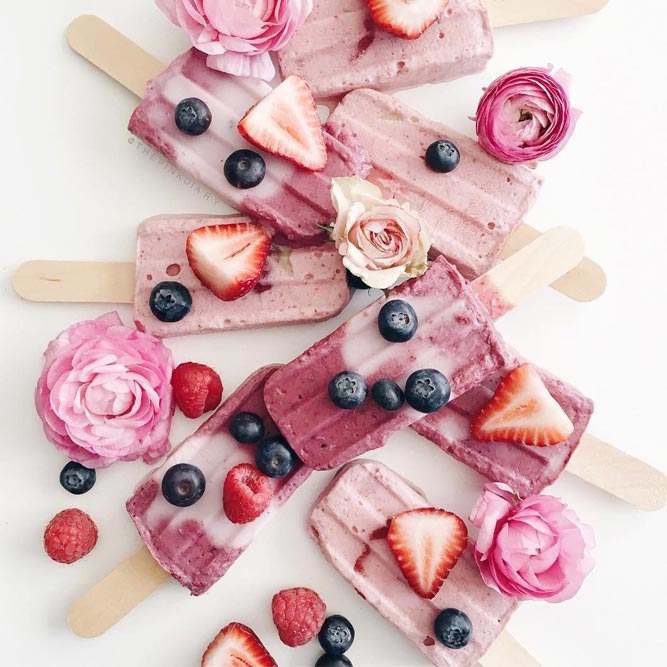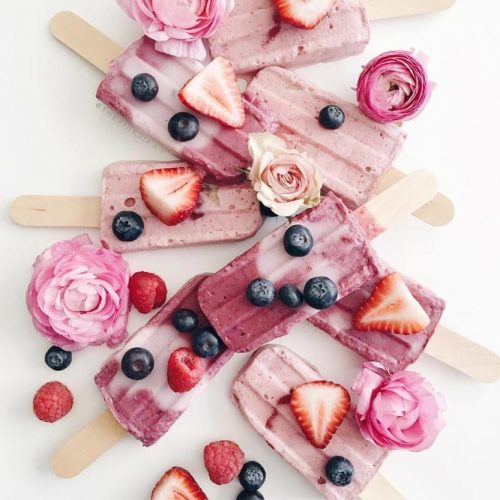 Food is an option for so many different flat lay photos! You can get so creative, colorful and inspiring with it, just give it a try! Any dish displayed will be looking so much better if decorated. Choose anything you`d like. Ingredients that you have used, flowers or kitchen utensils. Any of your choice will look super natural and stylish!
Food Photography Composition
Source: diadonna via Instagram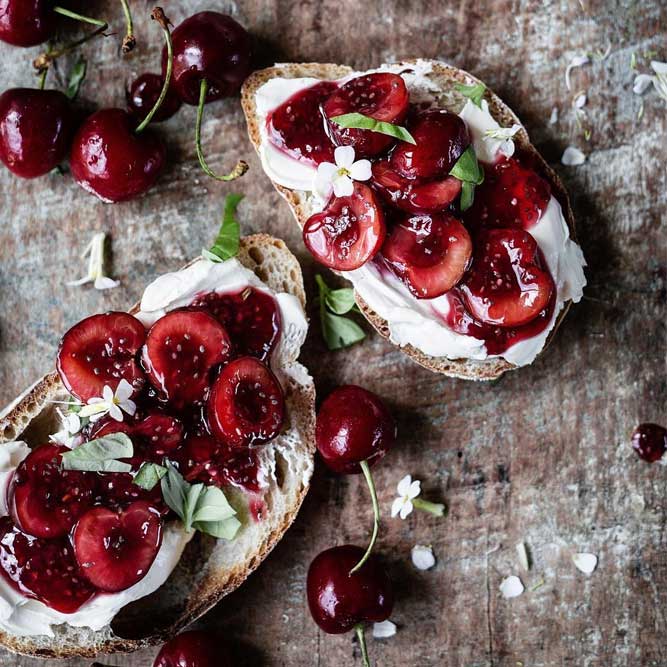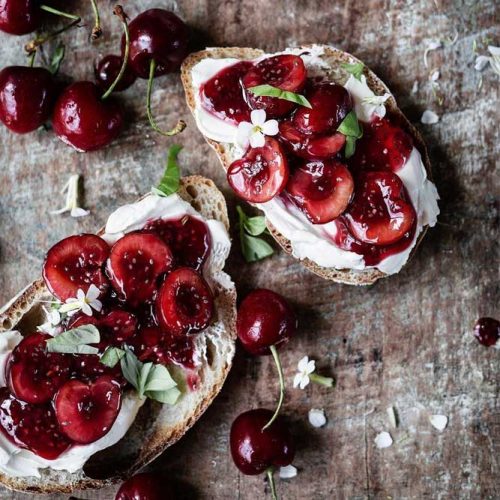 Close up flat lay food photos will be a great idea for your perfect looking dish! Do you want to show off your decorations or how neatly it is done? Add ingredients or little pieces of decor on the background with focusing the most of the attention on the food with the help of a close up technique. Doesn't it look wonderful?
Beautiful Food Flat Lay Photography
Source: nutellasum via Instagram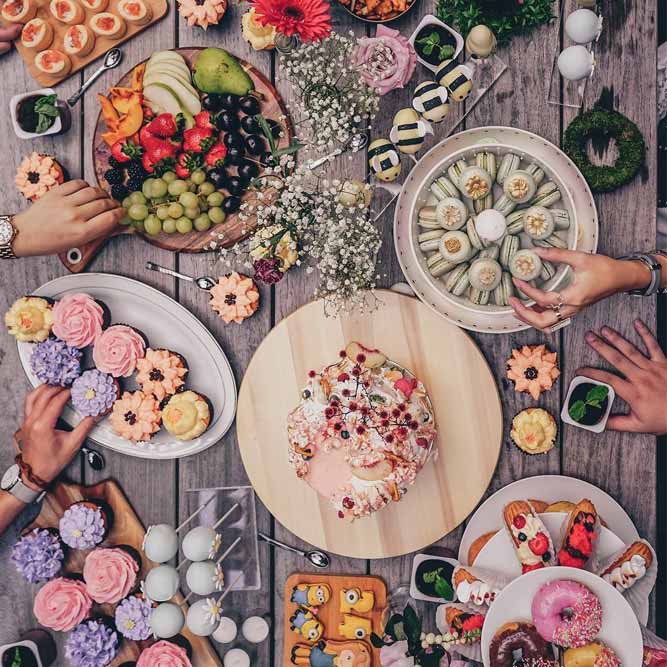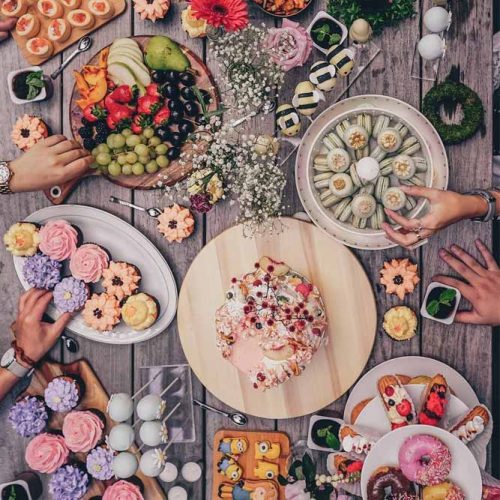 Most of the people enjoy their meetings with friends as they are always filled with communication, laughing and eating. So, why don`t you take this dinner opportunity to create something really great? For example, a flat lay with your friends in it. Delicious food and nice people, what can be better?
Beauty Flat Lay Photography
Source: jasminedowling via Instagram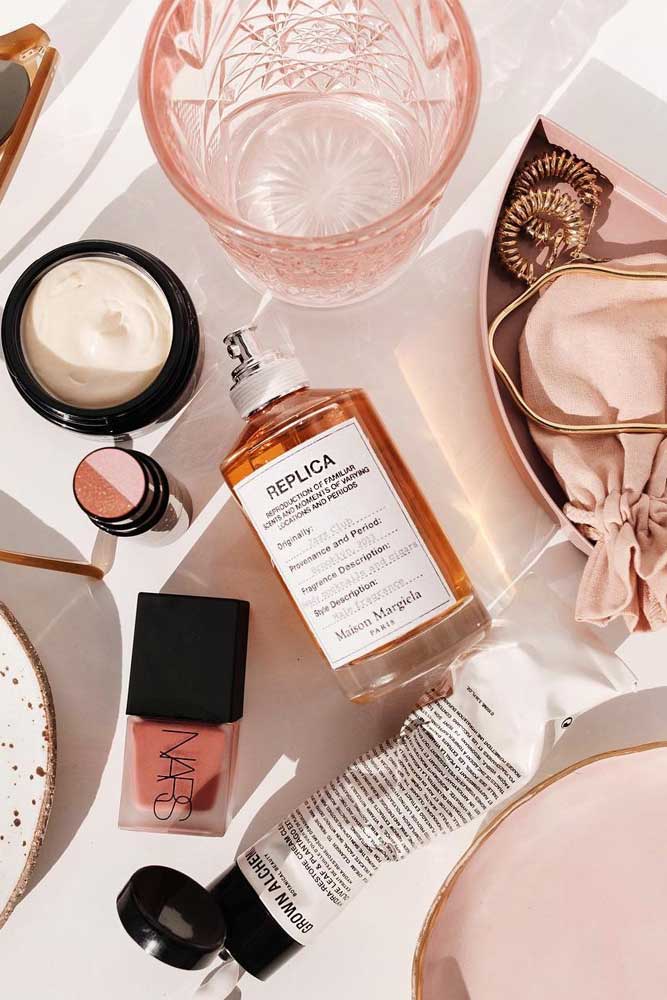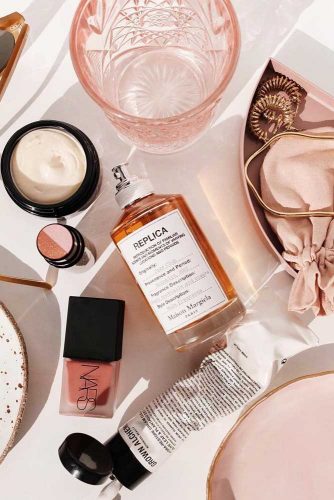 Beauty products are what every girl cares about with special admiration. Don`t you agree? Nowadays they are all made looking so special for every woman to enjoy them as much as possible. So, why don`t we use them for some flat lay inspiration? To bring out that special mood, some girls` accessories can be used, too. Tender, romantic and so pretty, such photos will bring colors and beauty to your Instagram account.
Makeup Flat Lay Idea
Source: designbyaikonik via Instagram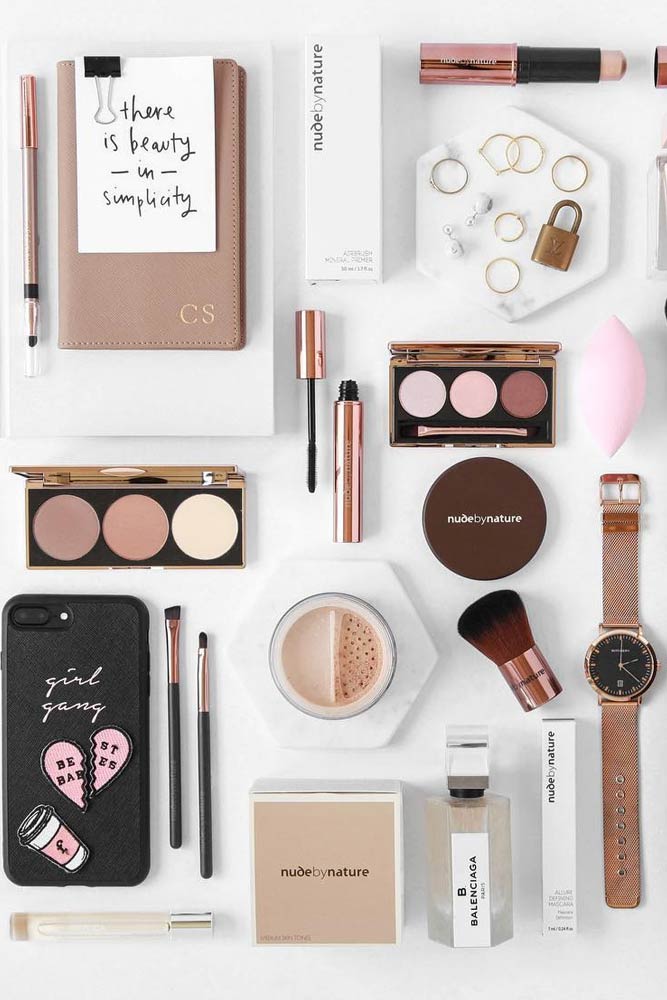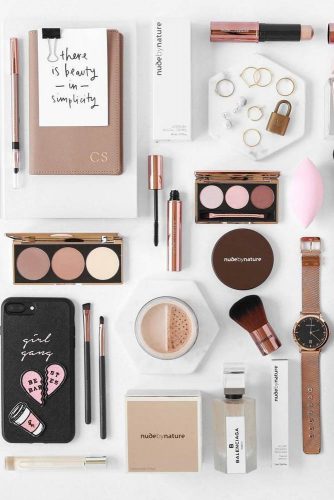 Are you a fan of photos that include mostly products for the daily use? Then put them all out, adding accessories or brushes to bring out the mood of the beauty routine we all have in the morning. Use the products that have the same color scheme, and the result will amaze you with simplicity and style.
Beauty Flat Lay Inspiration
Source: ardaisy_ via Instagram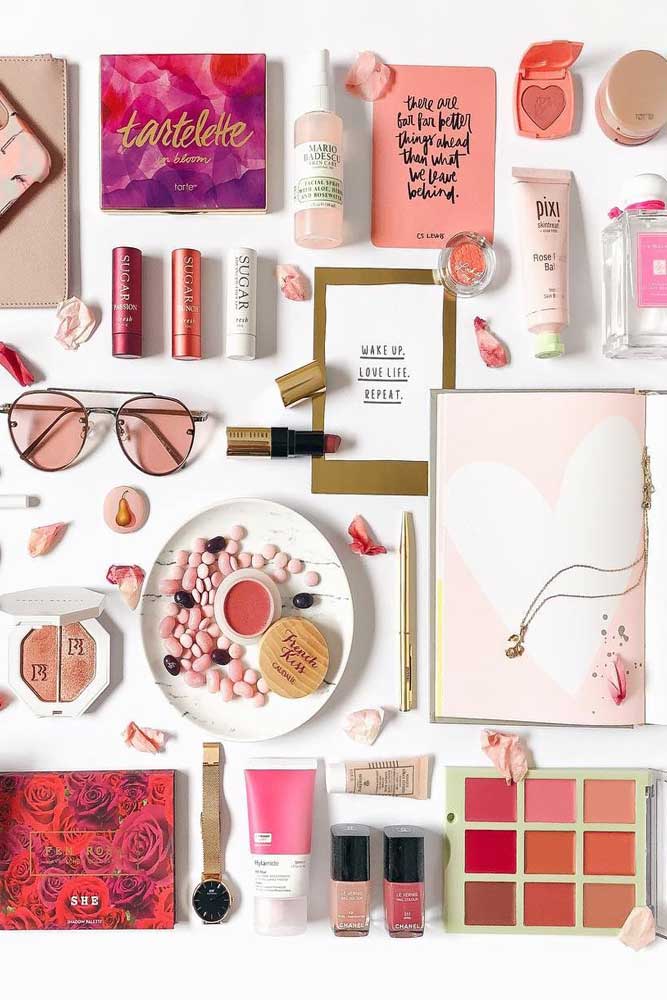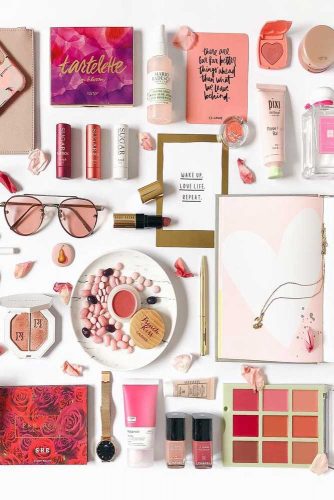 A great option of a flat lay for those who want to add something brighter. Colorful, it will show your insta followers how fun makeup can be! Super bright packages that have the right mood for any girl to enjoy. Creative and different, it will make your page look so gorgeous. Add accessories and flower petals to complete the look of the whole exposition.
Desk Organization Photography
Source: designbyaikonik via Instagram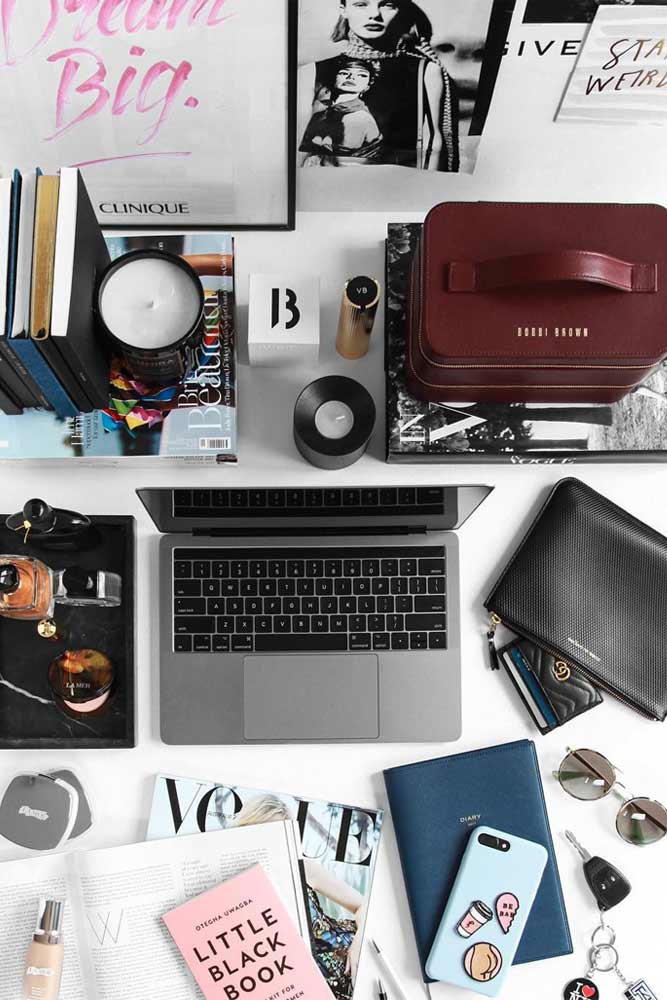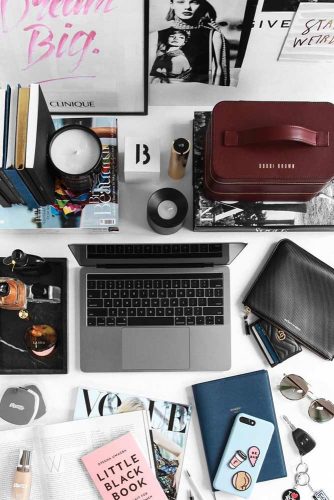 It is so satisfying to look at a well organized desk, don`t you agree? However, most of the time inspiration is needed to make it yourself for your place. Such photos do this task greatly. Carefully place your desk essentials and inspire others with such a neat look of your table.
Workspace Flat Lay Inspiration
Source: agiputraaspian via Instagram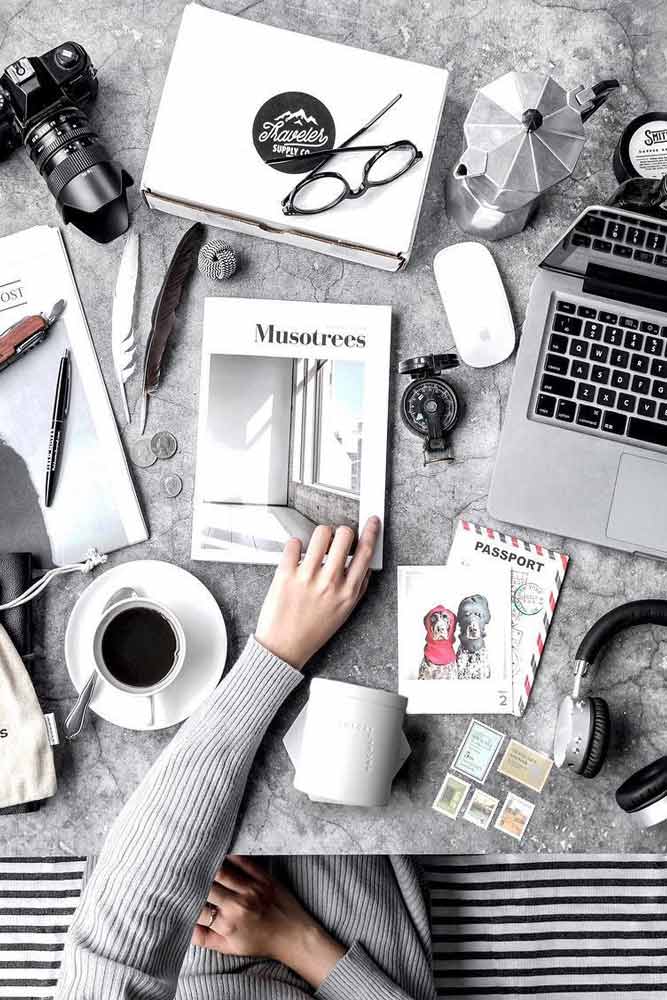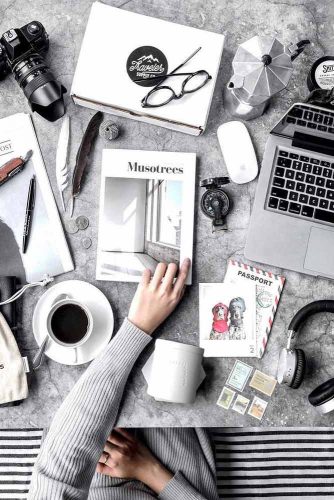 Beautiful pictures can be taken even with a little mess on the desk. This will show others that a mess is a result of something great. Books, your laptop and your desk essentials will all remind other people that perfection is not a must when it comes to creation.
Work Desk Organization
Source: lenasaibel via Instagram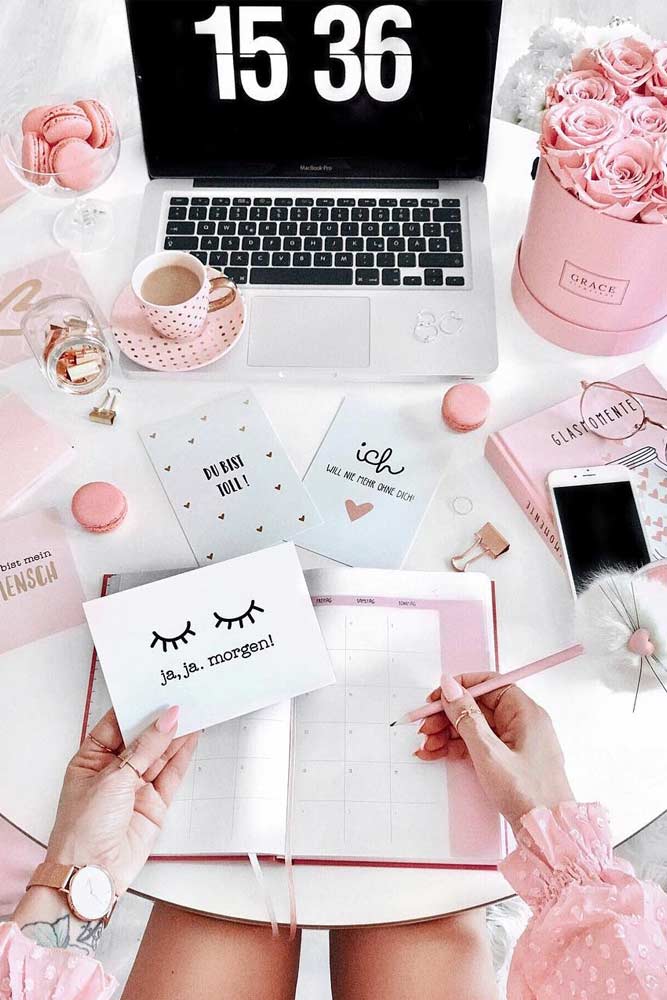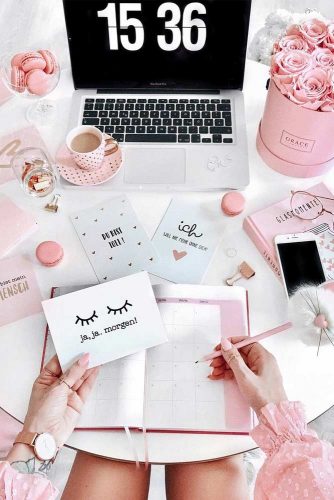 Colorful desk organization photos are so wonderful! Cute and inspiring, they will bring out the right mood you want to show. Accessories, postcards or essentials for work all in one color make the picture so beautiful.
Book Inspiration Flat Lay
Source: darkfaerietales_ via Instagram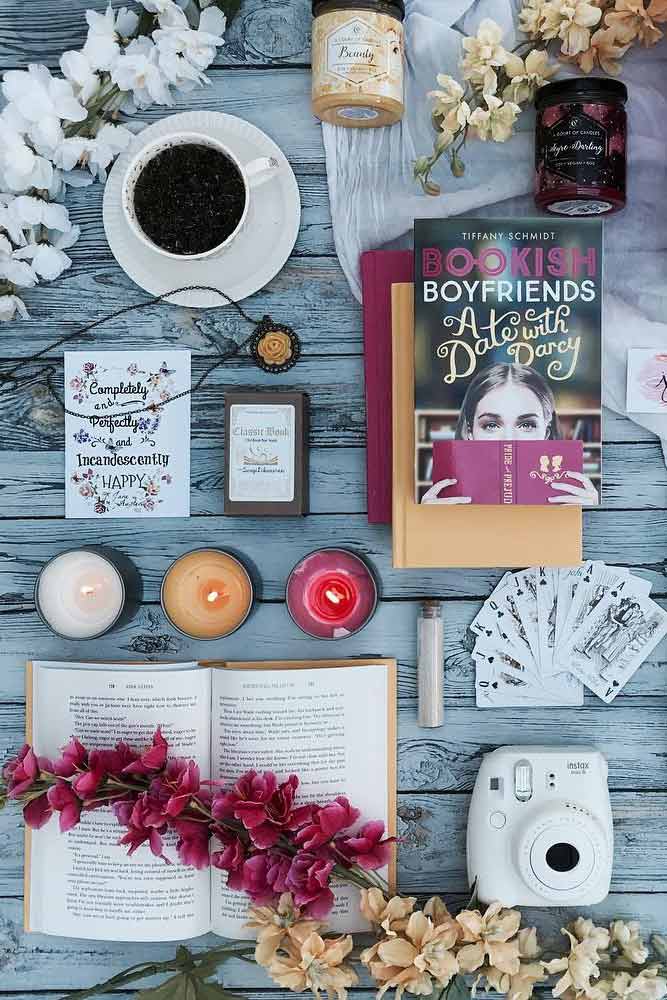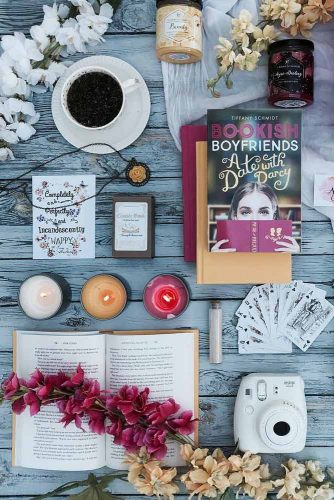 Are you a bookworm? Most of people refer to this term with a bit of negativity but we bet you can destroy such a stereotype with your beautiful colorful pictures taken. Add decor pieces, accessories to accompany your book inspiration flat lay and show people how beautiful books can look.
Book Flat Lay Idea
Source: arvinpremkumar via Instagram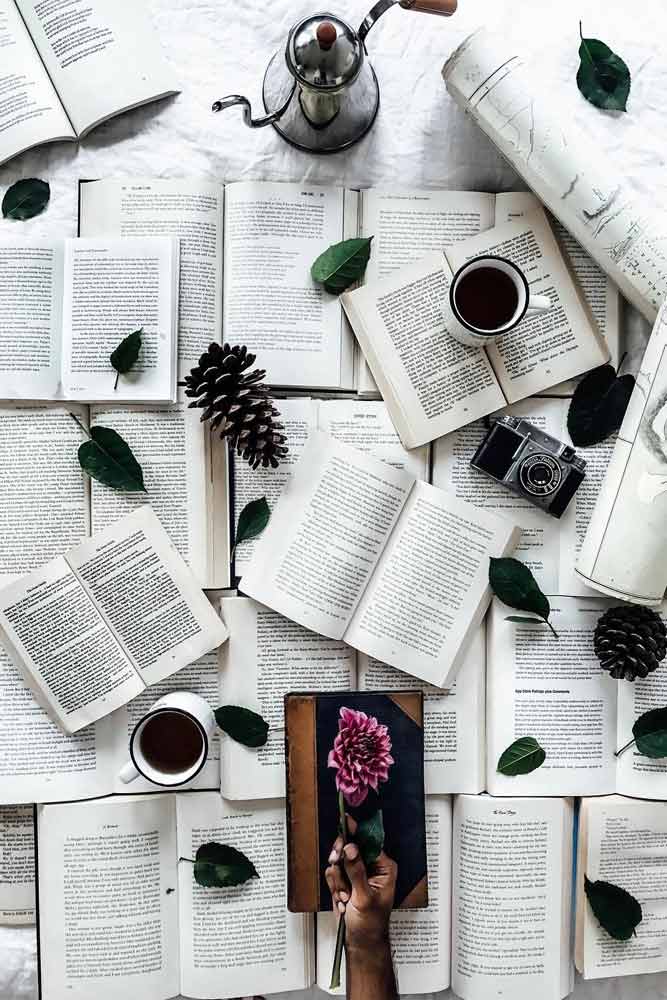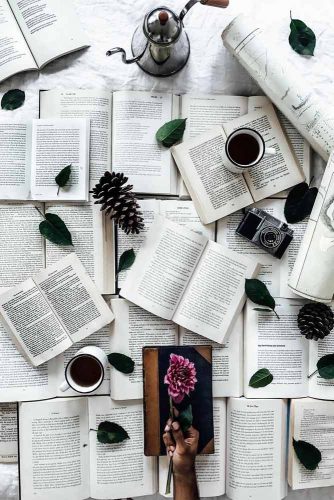 Another option for those who love reading is to put opened books and decorate the pages with some pieces that will make the picture beautiful.
Book Flat Lay For Life Inspiration
Source: darkfaerietales_ via Instagram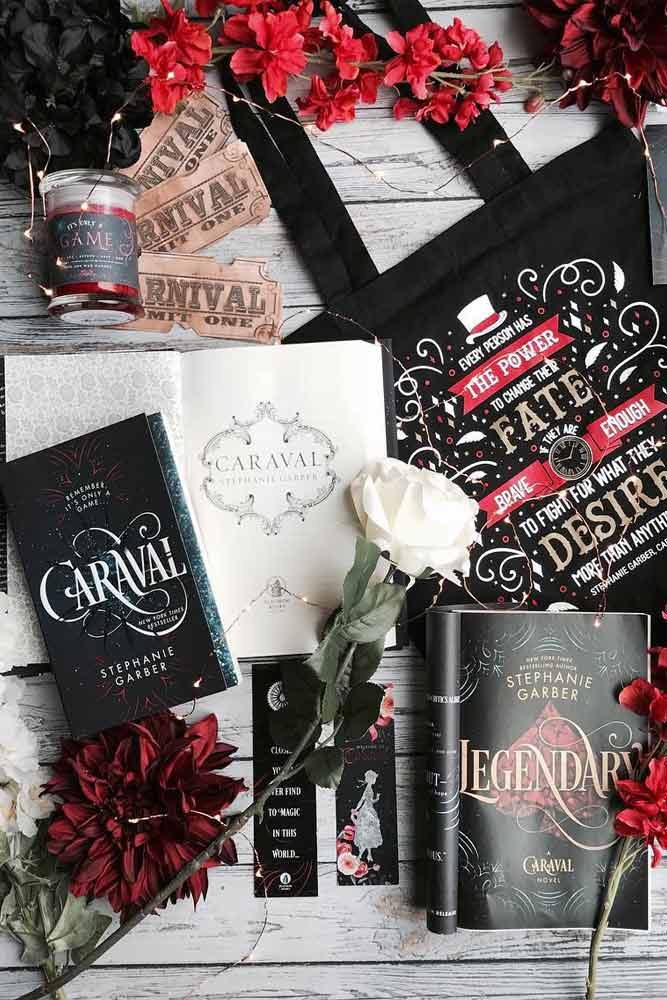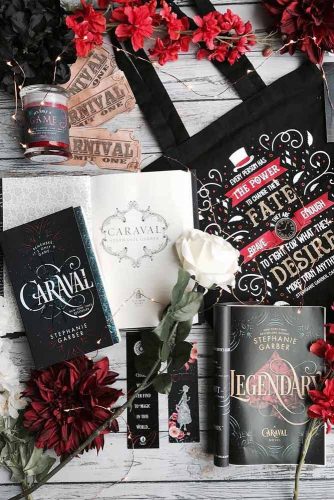 Are you a fan of bright details and creativity? Then this flat lay book idea is for you. Add colorful details or pieces of decor that will suit the theme of the book. You can also put the fan products that will look great in the picture and show your love for the masterpiece you`ve read.