Top Cheap Date Ideas
There are plenty of cheap date ideas that you and your honey can enjoy without having to spend a pretty penny. Every couple needs to go out to keep the romance alive. But not everyone always has an abundant cash flow to make this happen.
Instead of sitting at home on a Friday night wondering how to make him want you, why not invite him out on a date?
Spending time with your honey is better than sitting at home alone trying to remember the moment of falling in love. And you don't have to spend a lot for money at a four star restaurant or an expensive hotel. Simply try one of these cheap date ideas to impress your sweetie and enjoy some quality time together!
1. Themed Movie and Dinner Date
Pick your favorite movies and create a theme night such as Halloween, Tropical Romance, Horror and so forth. Plan the diner, dessert and drinks around the theme, decorate your home and even dress for the part!
2. Volunteer Together
Volunteer at a local animal shelter or food bank. You can spend quality time together and help others, as well!
3. Go on a Hike
Put on some comfy clothes and go on a hike in the woods. Better yet if you live near the beach or in the mountains. Enjoy the nature together and get some exercise, as well!
4. Binge Watch Your Favorite Television Show
Find your favorite TV show on Netflix, Hulu, Amazon Prime, etc. and binge watch together. Or break out those old DVDs of classic television hits from your youth! Have some snacks, dim the lights and cuddle up on the couch together.
5. Have a Game Night
Have a game night with your favorite board games or card games. Up the stakes and be a little daring. Truth or Dare, or Strip Poker, anyone?
6. Watch the Sunset (or Sunrise)
Grab a blanket and your portable music player and snuggle up and watch the sunset. Or if you're an early bird, brew some coffee, grab some fruit or muffins and watch the sun rise.
7. Have a Home Spa Day
Pamper yourself with bubble baths, facials, mani-pedis and end with a full-body massage. Light some candles and put on some soft music. Don't forget the lotion and essential oils!
8. Take a Free Class Together
Source: zey_zor via Instagram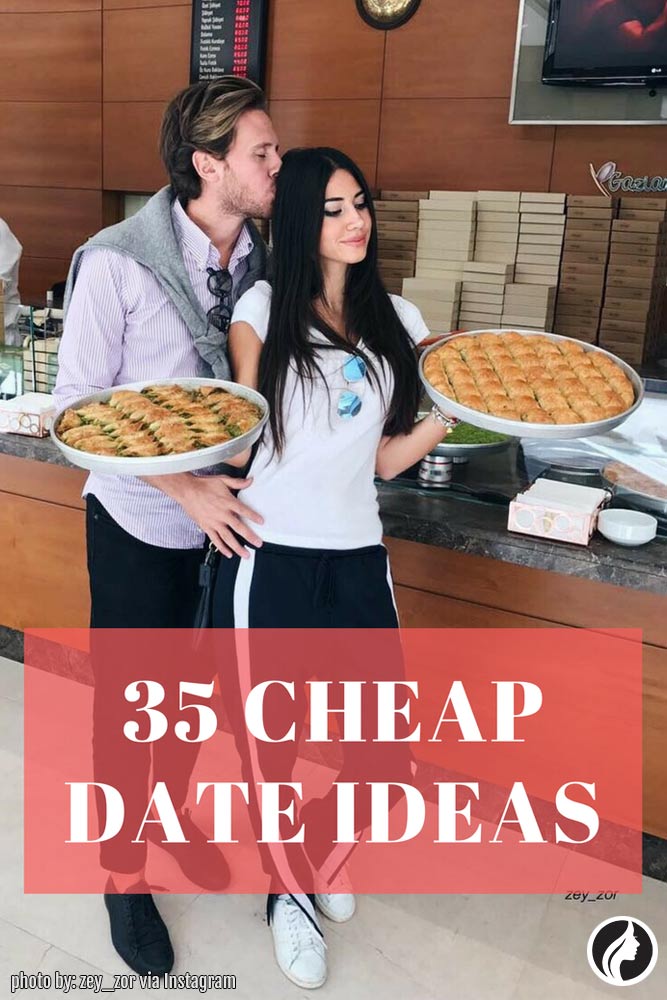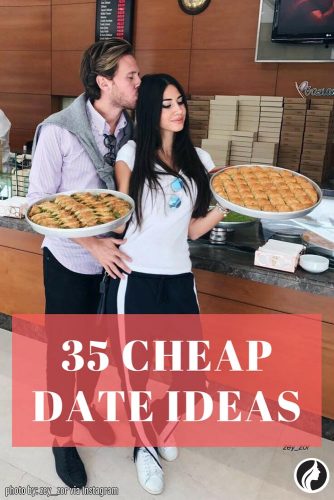 Find a free dance, cooking, craft, etc. class at your local community college. Learn a new language or skill, or even take an art or creative writing class.
9. Have a Craft Night
Make a scrapbook together highlighting your relationship. Or, make homemade candles or soaps. There are hundreds of fun and easy crafts you can do together.
10. Bake Something Together
Bake a cake or some cookies. Make homemade chocolates. Bake and then enjoy the treat together, cuddle up on the sofa with a bottle of wine.
11. Go Thrift Shopping
Go to a local thrift or antique store and look for furniture, decoctions or knick knacks for your home. Shop for vintage clothes and old books and music together, you'll never know what treats you will find!
12. Go out for Drinks and Appetizers
Source: negin_mirsalehi via Instagram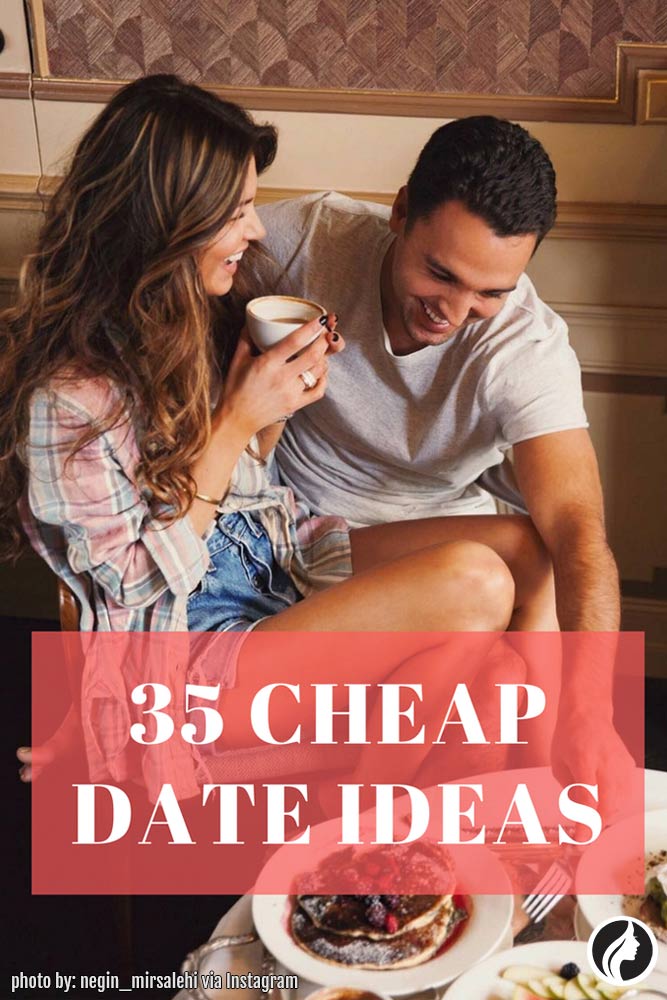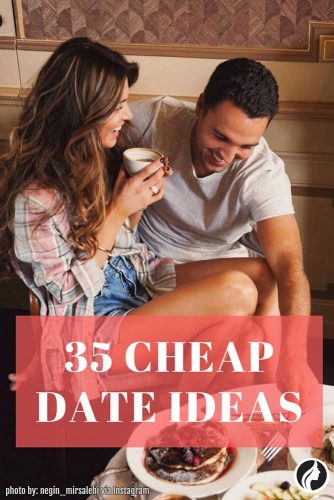 Go out for drinks and appetizers at a local restaurant. Many chains and local places have specials on both drinks and apps on certain days or happy hours. Or find an early bird special at your favorite restaurant.
13. Go Swimming
Go swimming at your local pool or lake. Or go to the beach if you live close by, even better if you have your own pool (skinny dipping for extra points!)
14. Go to a Coffee House
Find a cute little coffee house and have some java. Most coffee houses have game nights, karaoke, poetry readings and even live music!
15. Find a Karaoke Bar
Speaking of karaoke, find out when your local pub has their karaoke night and belt out some tunes together!
16. Dance the Night Away
Go to a local club and go dancing. Or put on some romantic music and dance the night away at home.
17. Play Trivia
Find a local bar and play trivia. Who knows, you might even win cash or food and drink prizes.
18. Do a Photoshoot
Source: saidmhamadphotography via Instagram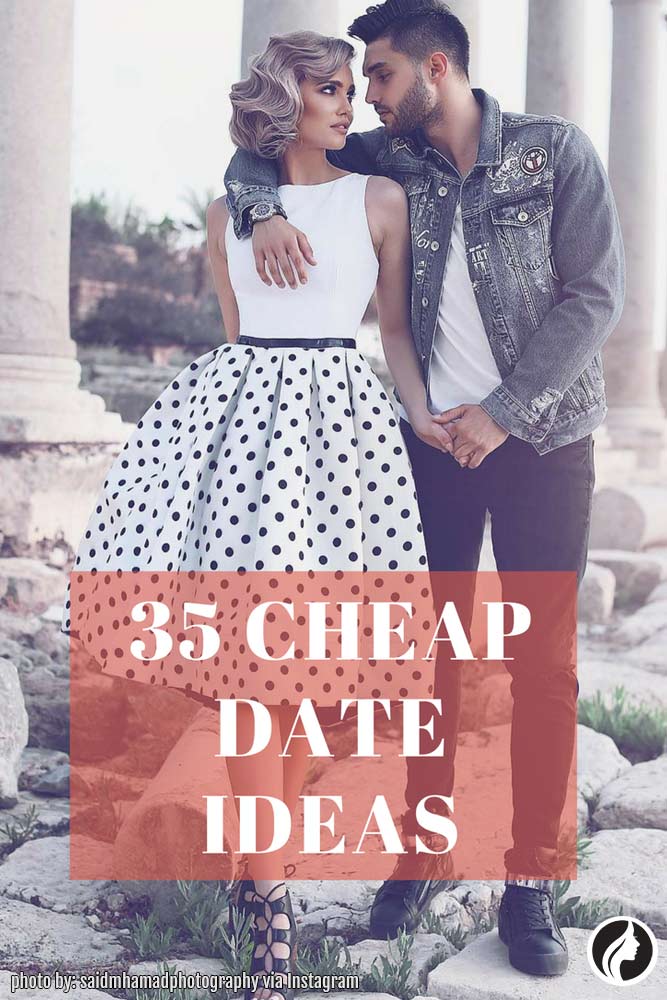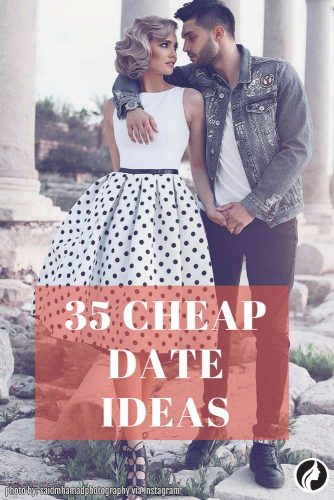 Grab your camera and do a photo shoot at your favorite nature spot. Or take funny pictures.
19. Practice Yoga
Take a free yoga class or try some new moves at home.
20. Make a Blanket Fort and Have an Indoor Picnic
Recapture your youth and build a blanket fort and make a romantic picnic lunch for two.
21. Cook an Ethnic Meal
Break out your old cookbooks (or look online) for a fun new recipe to try together.
22. Go Fruit Picking
Find a local farm and go apple or berry picking. Then use whatever you have picked to make a pie or tart together.
23. Take a Road Trip
Source: amberfillerup via Instagram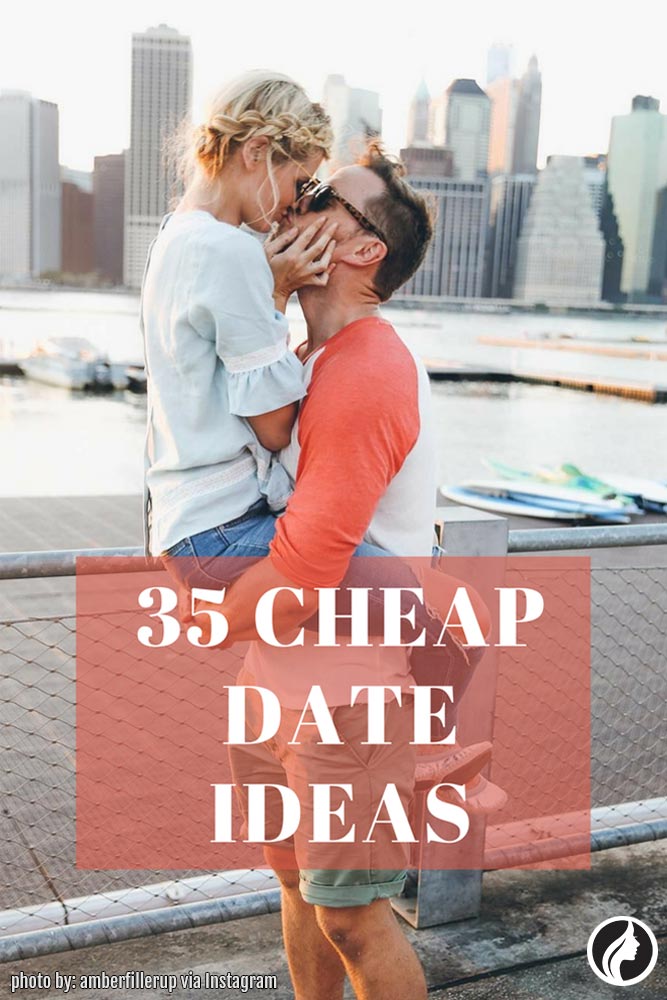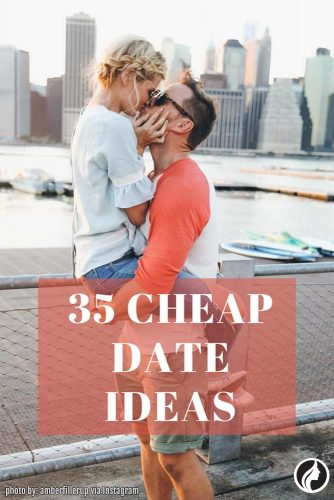 Pull out the map and plan a fun day trip to someplace new!
24. Attend an Art Exhibit
Find a local art exhibit and broaden your horizons.
25. Go to a Museum
Explore a local museum. Most places have discounted rates on certain days or evenings.
26. Find a Free Concert
Source: stephanie_danielle via Instagram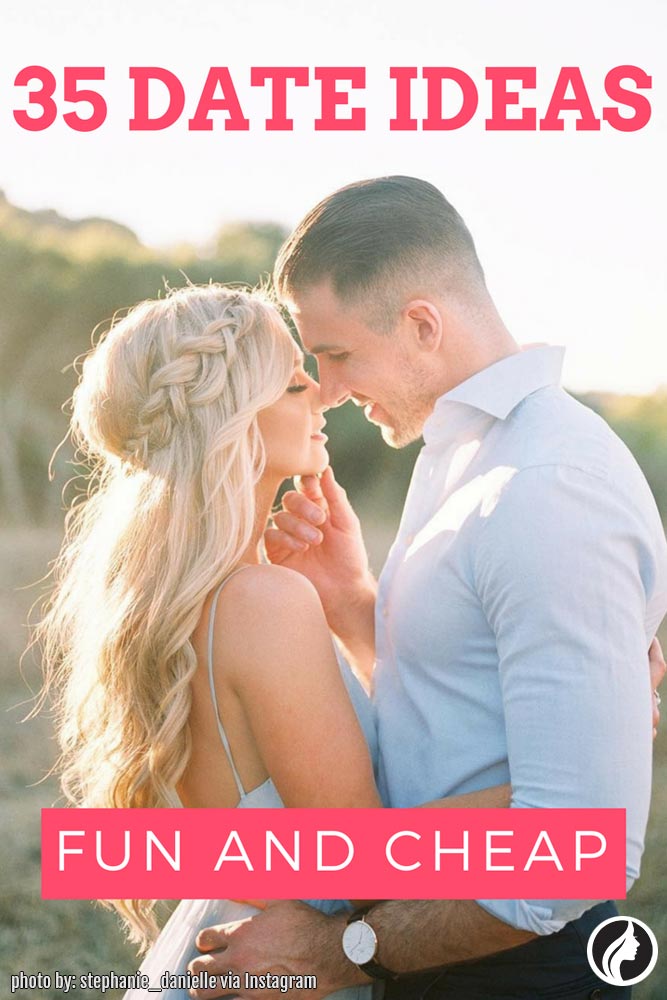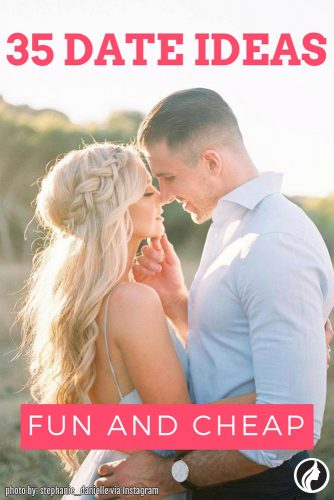 Attend a free concert in the park or watch a live band at your favorite local pub.
27. Go Miniature Golfing or Bowling
Mini golf and bowling are an inexpensive and fun way to enjoy some friendly competition!
28. Hit the Ice or Roller Rink
Break out those skates and hit the local ice or roller rink. Share a pizza and soda and hold hands while skating.
29. Play "Name That Tune"
Source: erickelley via Instagram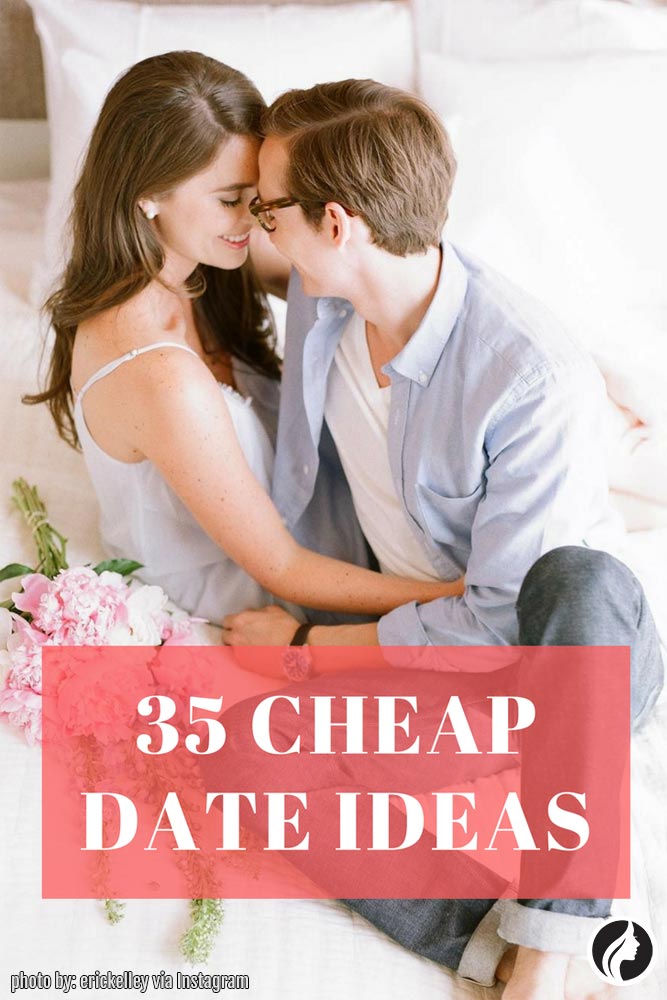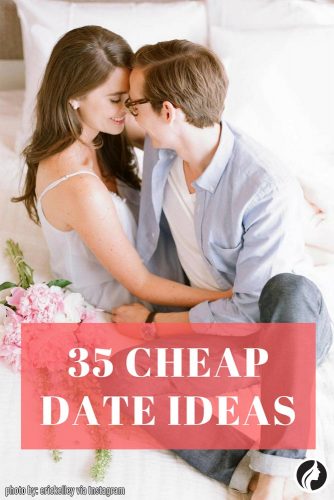 Dust off those old CDs and cassettes and play a friendly game of "name that tune." Or break out your ITunes or Spotify playlists and challenge each other!
30. Play a Game of Pool or Table Hockey
Play a friendly game of table hockey or pool at your local bar or pool hall.
31. Play Video Games
Get out the Playstation or XBox and play your favorite video games!
32. Have a Scavenger Hunt
Make up a fun scavenger hunt for your partner and ask him or her to make one for you, as well!
33. Color or Paint
Cater to your inner child and bust out those adult coloring books and some crowns, colored pencils, markers or paint.
34. Play Hide and Seek
Source: newdarlings via Instagram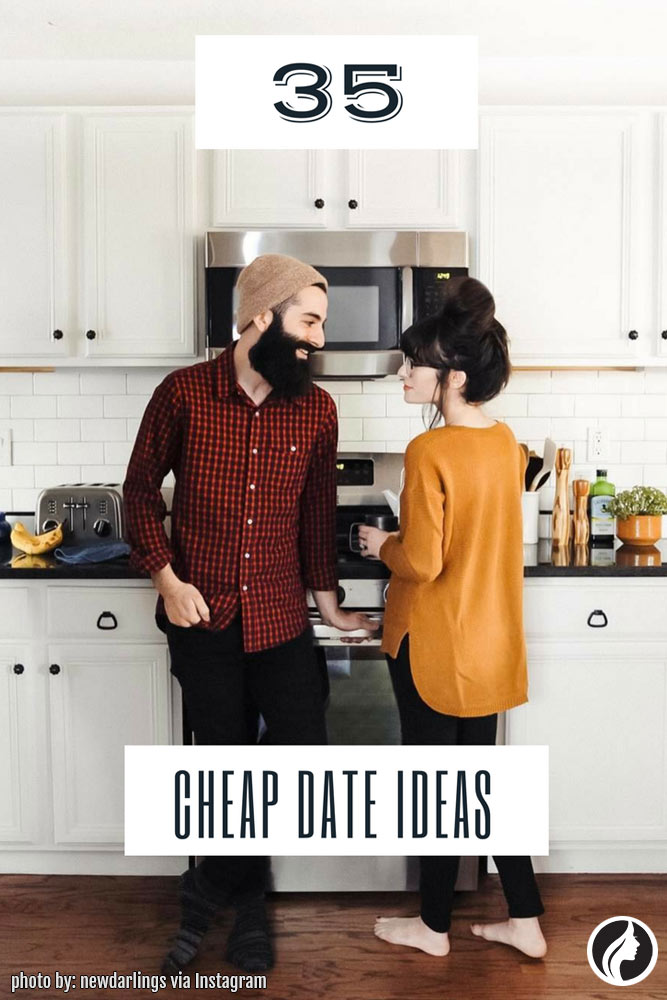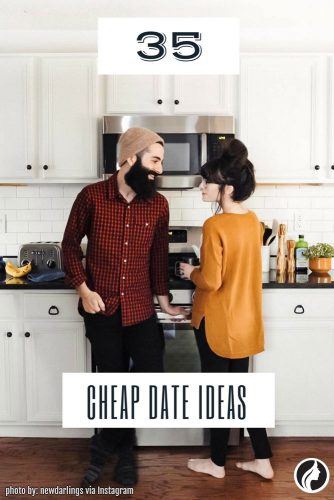 Play a fun game of hide and seek at home or around your neighborhood.
35. Look at the Stars
Grab a blanket and some wine, cuddle up under the night sky and gaze at the stars together.
There you have it: 35 romantic but cheap date ideas for you and your sweetie! Now go make some memories together!
FAQ: Cheap Date Ideas
How can I spoil my girlfriend without money?
Your attention is what is worth more. Be caring and sincere. Don't forget to text her even if it is a busy day for you. Do little romantic gestures like leaving her a cute note or making her some coffee. Cook for her. Surely your girl is the prettiest and smartest one but somehow women need to be constantly reassured of this so don't forget to give her complements daily. Get her flowers when you can, they should not be fancy. Lastly, the ability to be interesting, to keep up any conversation and to have make her laugh is what is appreciated the most.
What are some benefits of cheap dates?
Apart from the obvious one, doing personal activities like watching a movie while cuddling, or cooking together will only bring you closer. Picnic at the part is a much intimate setting than a crowded restaurant. You'll have to be more creative. Lastly, doing some simple romantic gestures like helping to clean up or preparing your partner their favorite meal will allow you to get to know them better.