Amazing Anniversary Ideas To Spend A Romantic Date
Is your one year anniversary soon? Then it is time to plan how you are going to spend it. There are many ways how you can amaze your boyfriend. And in case you have no interesting ideas, you've come to the right place. Here you'll find the perfect ideas for the anniversary celebration. And don't forget about anniversary gifts for her, that is a very important part!
Romantic One Year Anniversary, Making Your House A Home
Next, we will explore some romantic date ideas away from the comforts of home. If you've decided to stay home to celebrate here are a few ways to ensure a peaceful, relaxing time with your beloved.
Make your favorite adult beverages together. Just be sure to stay within the federal laws on quantity created. Don't forget to be sure to borrow all the necessary equipment to make your drinks ahead of time so you can enjoy time together. After all, spending time together was the whole point wasn't it?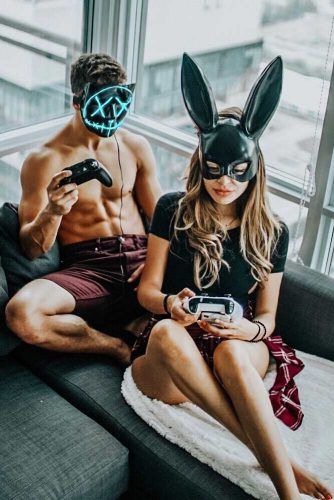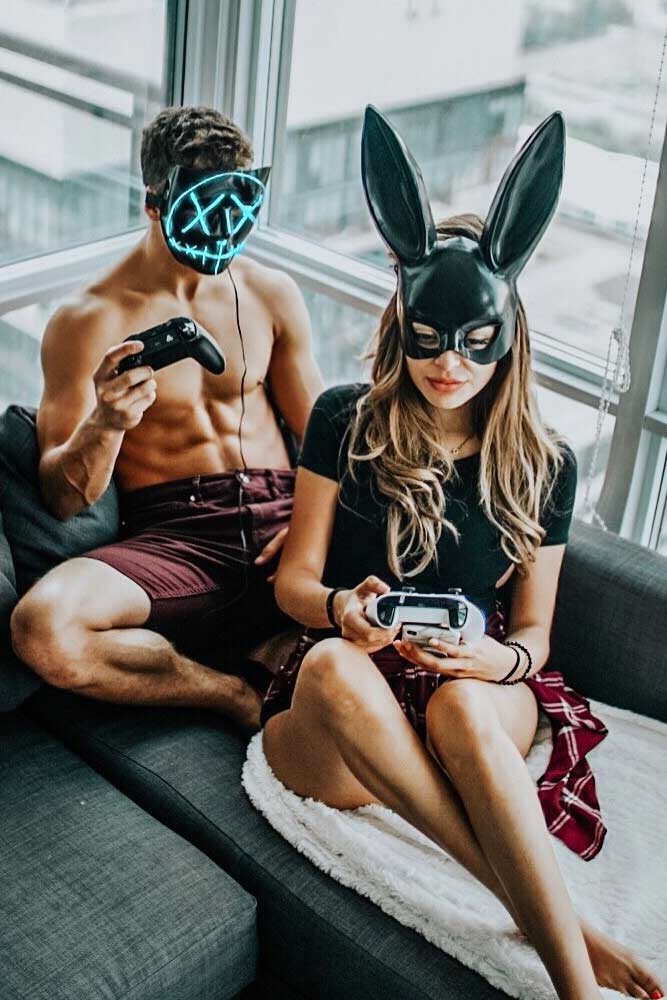 Source: giio.jpg via Instagram
When you are looking for one year anniversary date ideas, you may think that you have already found out everything about your partner. However, it is not even partially true, which is awesome actually. There is so much unexplored about your significant other, that you are about to make many incredible discoveries. Although what to do for one year anniversary is completely up to you, we strongly recommend exploring each other better by asking the most intimate questions. If you lack ideas or courage, then we suggest playing a board game that encourages interviewing your partner.
Learn exciting new facts about your lover. Use a questionnaire about love and ask each other questions. They'll help spark intimacy and will lead to some honest moments.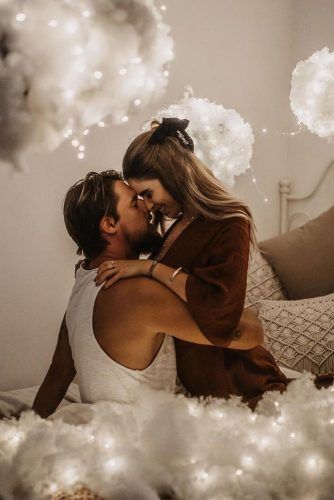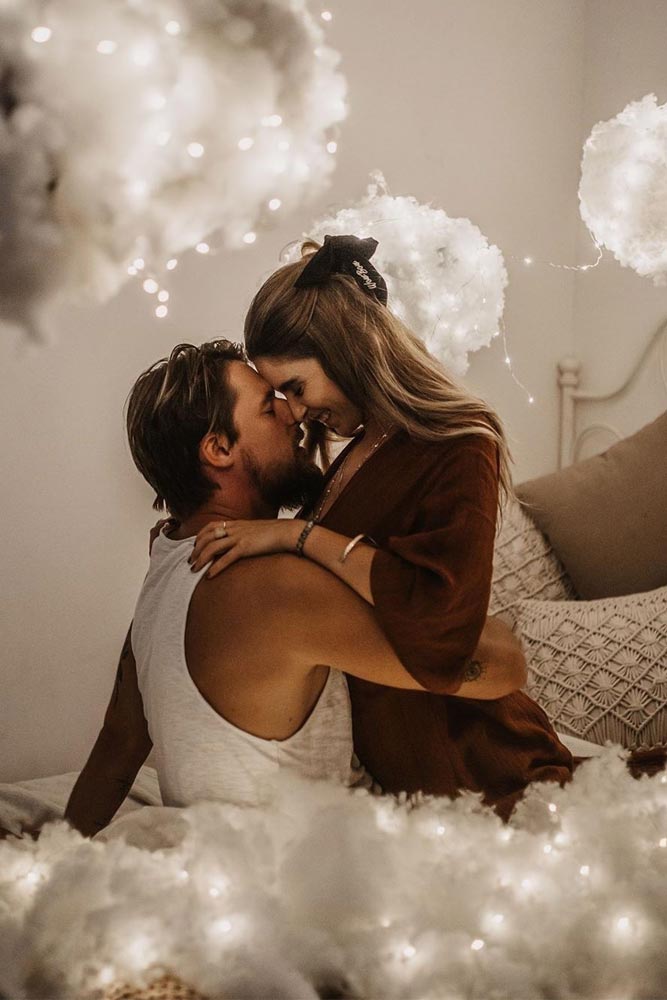 Source: via Instagram
Declare a bed only day! Whether you play sick or find other reasons to stay in bed relax together and enjoy each others presence.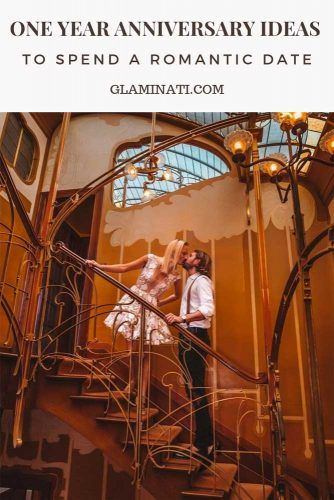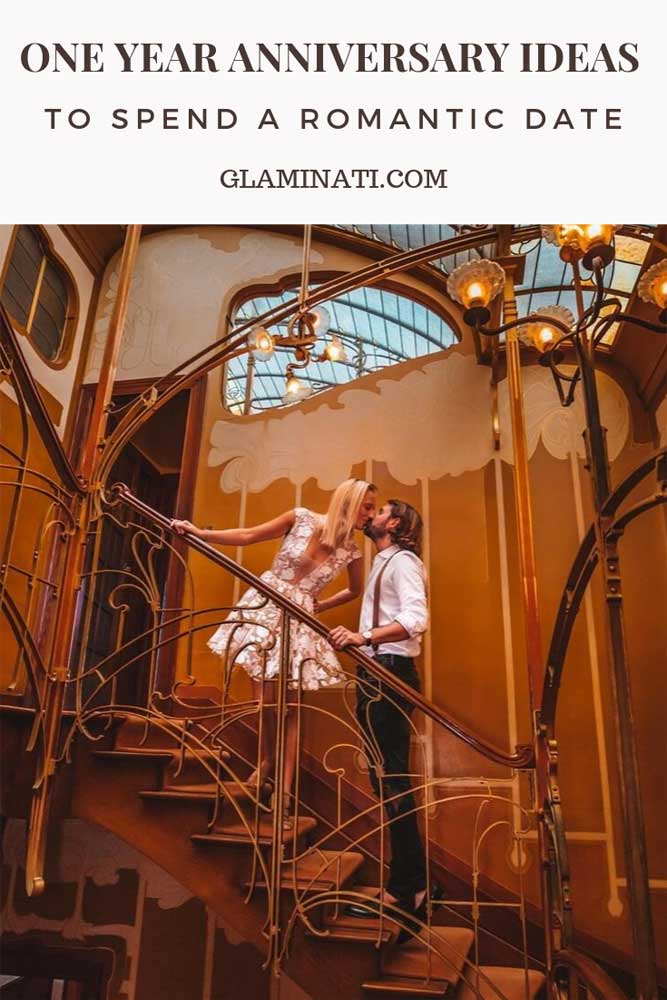 Source: backpackdiariez via Instagram
Turn on YouTube and learn to dance. Whether its "Dirty Dancing" or line dancing. There are plenty of how to step-by-step videos to instruct you and your partner.
Time to pull out the music! Make a list of your favorite songs and play them. Don't forget to throw love songs in as well!
Dessert time! Special occasions call for special treats. Champagne and chocolate sweets make a special day super sweet.
Write a love letter or a love song. This makes her heart melt!
Fondue for you and you! Cheese and wine anyone? Typically these two go together with cold cheese but oh the fun you can have with melted cheese and melted chocolate too!
Bring the destination to your place by decorating. Transform your home into an exotic or romantic vacation spot.
Next, we will explore some romantic date ideas away from the comforts of home.
Take Me Away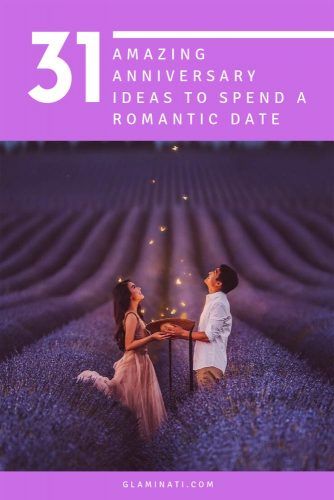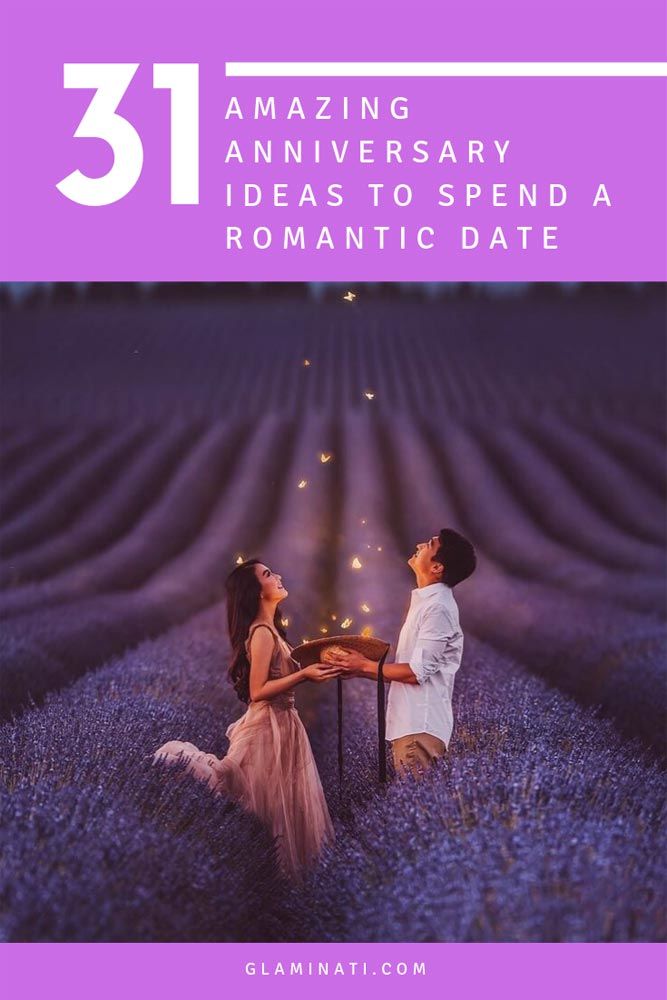 Source: hobopeeba via Instagram
Take a scenic ride through your area and find a local vineyard. A lot of them have food options available making grabbing a bite to eat convenient.
Want to get away for a few days on a budget? Camping is the answer to your dilemma. A word of advice prior to settling on this watch the weather forecast.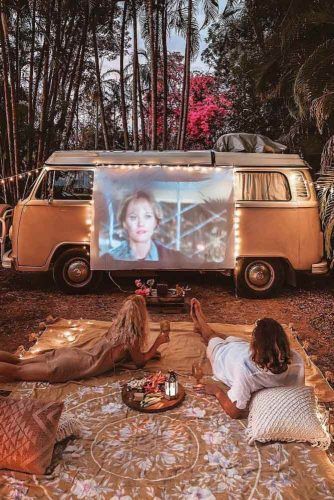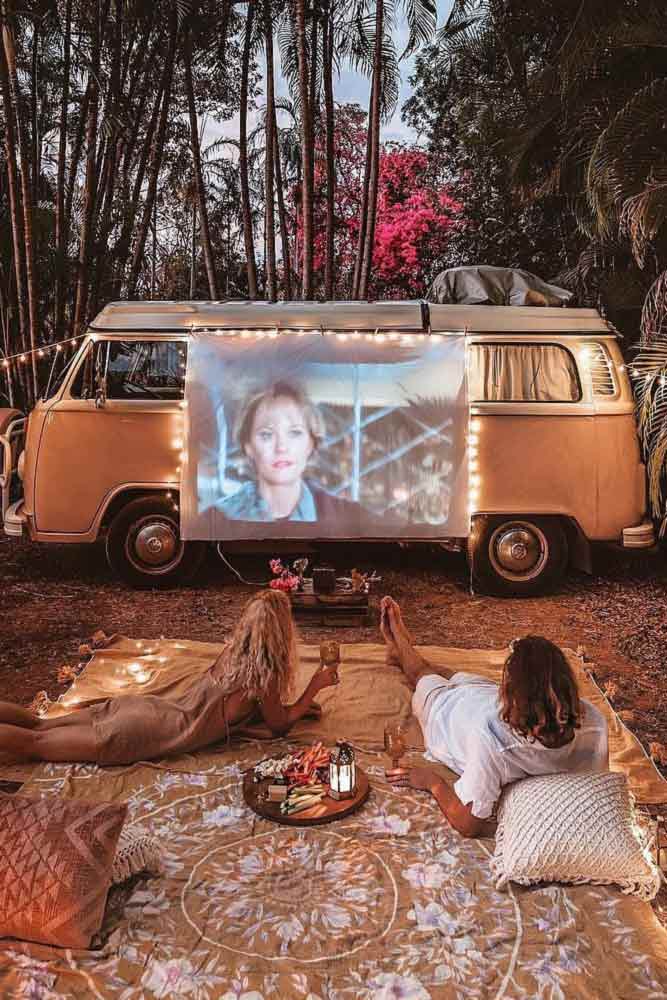 Source: elisecook via Instagram
Want to travel but hate to drive? Taking a scenic train tour is the perfect solution not to mention the cutest anniversary date idea we've heard of yet.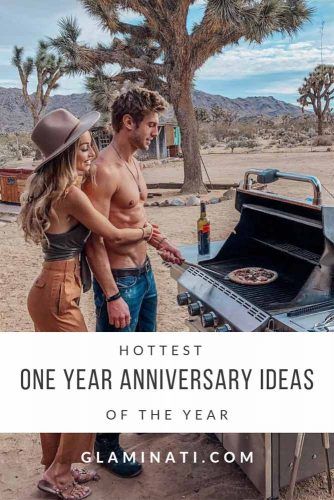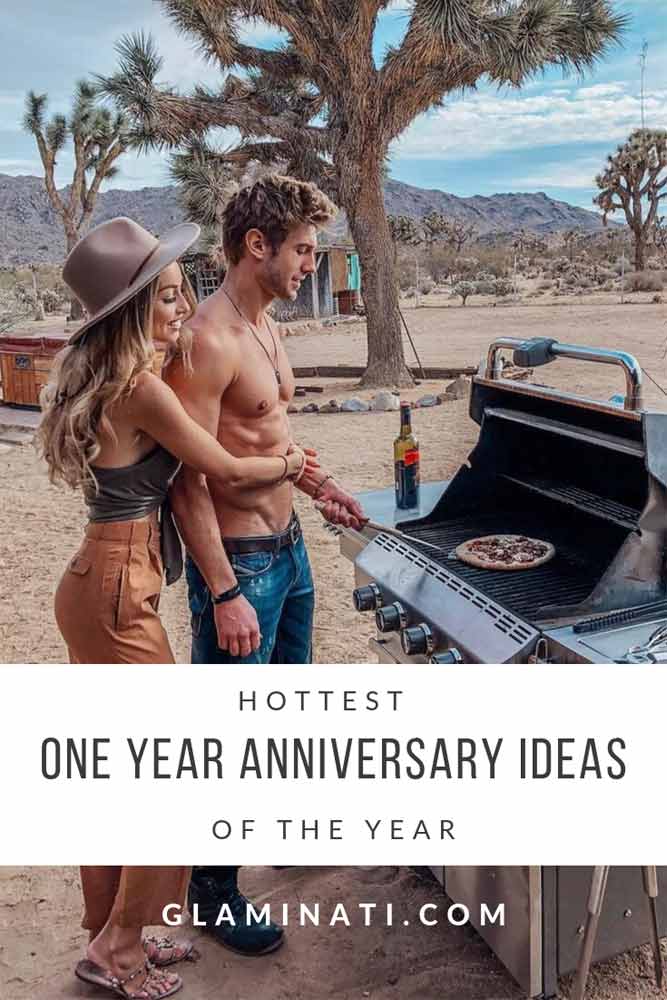 Source: caro_e_ via Instagram
Day trips are fun. Get outdoors whether just on a picnic or walk, spending time together is key.
If you've got a weekend together and some cash stashed away to pursue the cabin option. If you're not the woodsy type a beach cottage is a good option!
One Year Anniversary Ideas To Surprise Her
If you're not married there are in a relationship there are still one year anniversary ideas for a boyfriend as well as for her.
Many couples experience difficulties in their relationship because they miss the magic of the first date, when you feel butterflies in your stomach and burst with excitement about the novelty of sensation. Yet, who says you cannot refresh these emotions with your current sweetheart? To celebrate a happy one year anniversary, arrange to meet at the place where you spent your first date, be it a fancy restaurant or a take-out café. This will evoke a plethora of warm feelings with a touch of nostalgia and sweet memories, making it one of the most sentimental and cute one year anniversary ideas.
Think back to your first date ideas. This is a good opportunity to re-create that special day.
Ever heard of spelunking? A little wet, a lot dark, even more fun!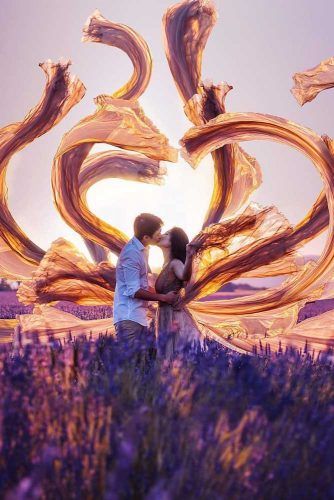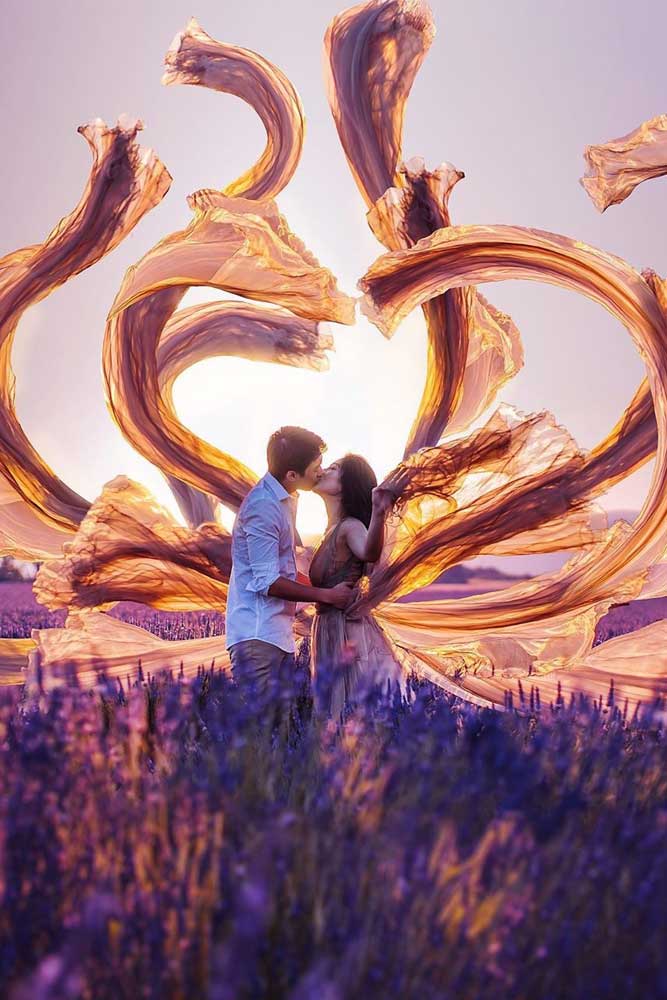 Source: hobopeeba via Instagram
If it's romantic you want, try for an air balloon ride. The basket is rather small making for a close romantic environment.
The breath-taking beauty seen snorkeling cant compare to her beauty but its close.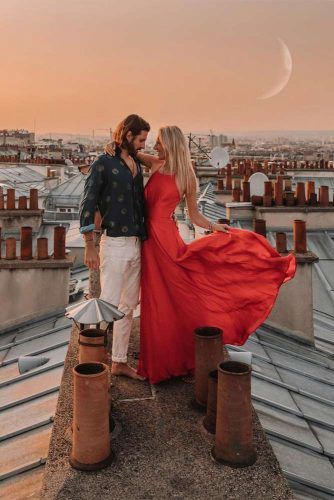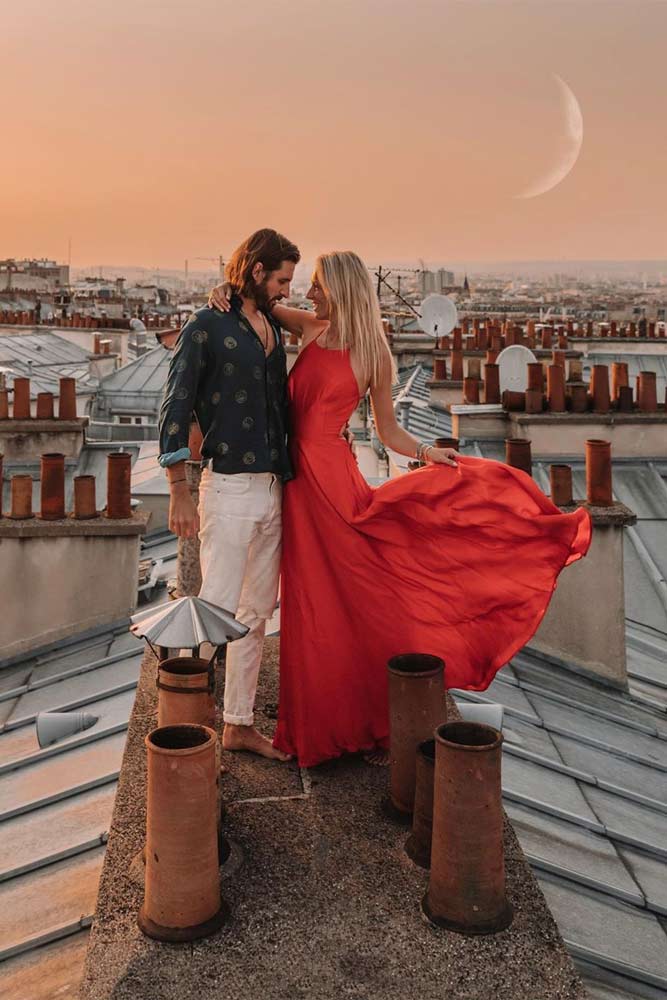 Source: backpackdiariez via Instagram
Want some white-knuckle adventure? Grab your oars and hang on tight! White water rafting is a definite thrill-seekers paradise.
If you'd like to show your boyfriend or girlfriend how they make you feel, go to the highest mountain or water tower you can find, climb to the top and announce to them that their love makes you feel just like this. "On top of the world."
Romantic One Year Anniversary Ideas
Everyone knows how special the anniversary night is. Somehow more important than the day the night holds a special significance. Together we will share some specific romantic anniversary night ideas. Brace yourself, here we go!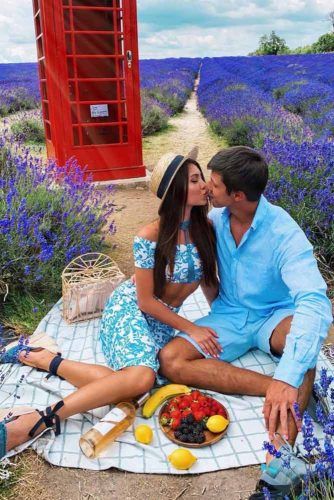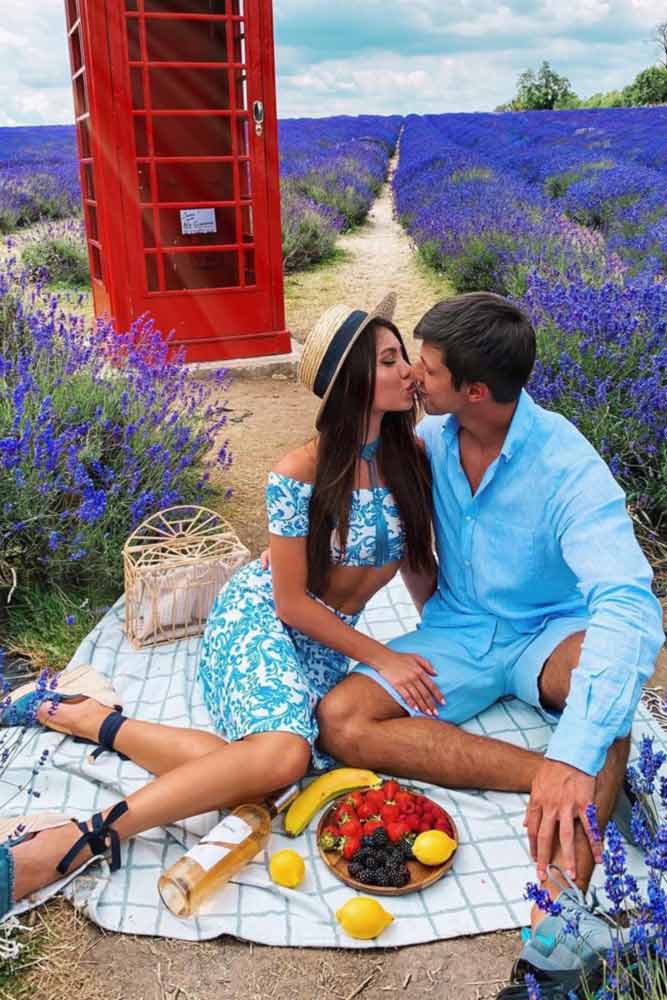 Source: marinelabezer via Instagram
Cuddle time! Grab a basket, some candles, sweets, wine, a playlist of the best love songs and/or a romantic movie.
We all like playing make-believe as a child. Tonight play make believe that there is a power outage. NO electronics just a cracking fire and lots of candles. This combination is sure to set the proper mood.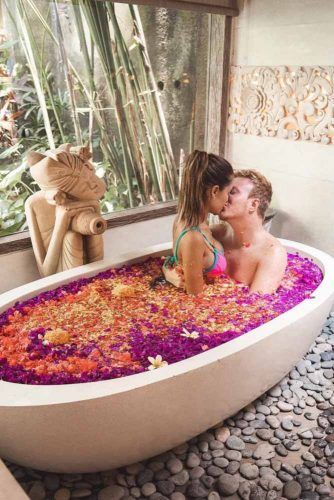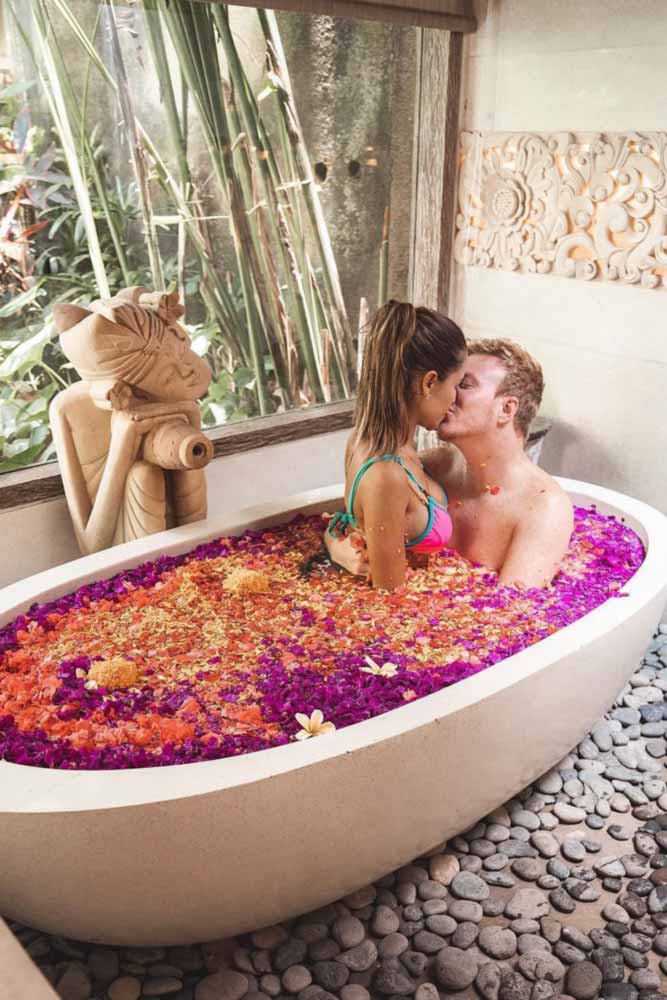 Source: theudaya via Instagram
Room service anyone? French maid outfit optional. Give your special lover special service by providing them with a different but enjoyable full-service treatment.
Spa experience at home without any interruptions. Some massage oil, patience and one-on-one time will produce an explosive experience you won't soon forget.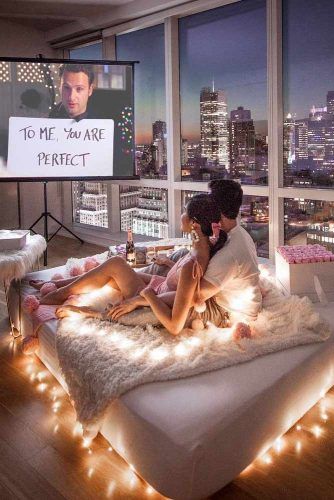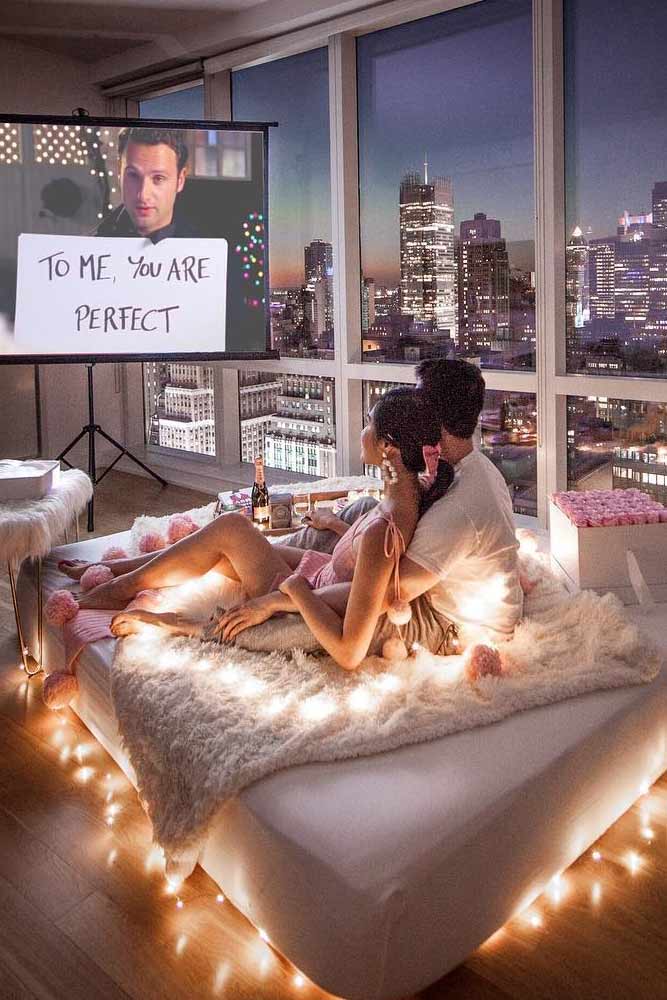 Source: ofleatherandlace via Instagram
If you're fortunate enough to live in or close to a semi-rural environment all you need is a blanket and your main squeeze. Star-gazing with your sweetie is sure to put that sparkle back in your eyes.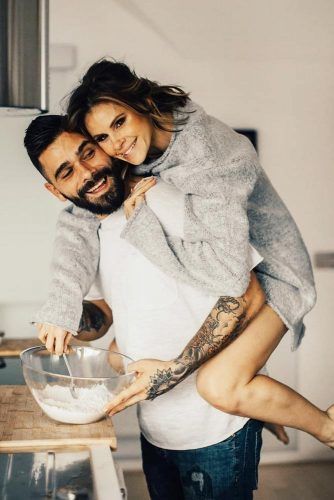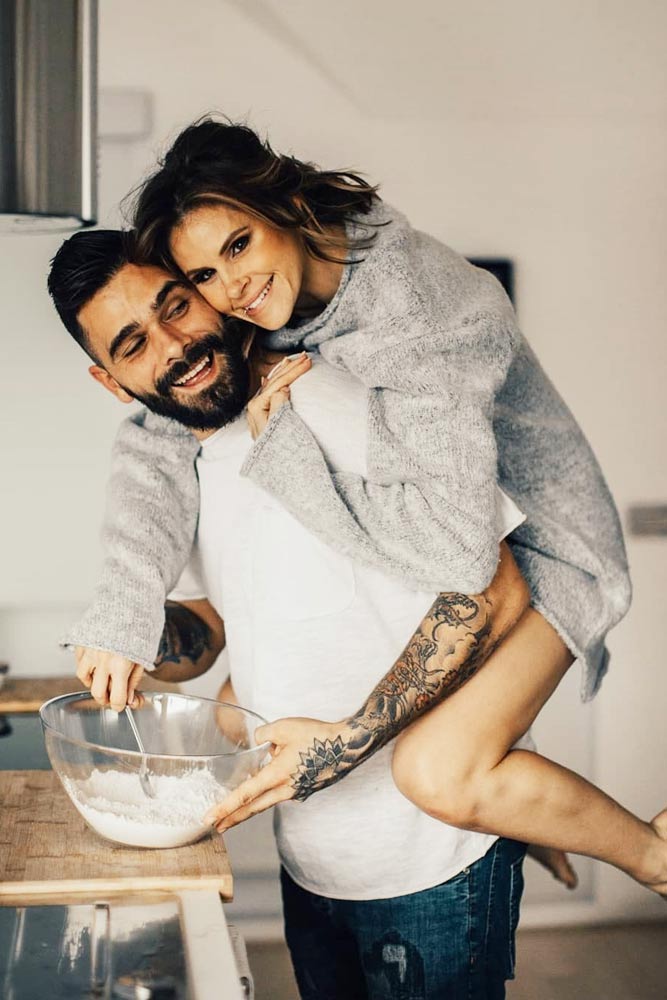 Source: janasnuderl via Instagram
One of the best things to do for one year anniversary is to turn your everyday chores into a fun and romantic activity. And a surefire way to do this is to engage your significant other! So that two of you could not only take part in it but also enjoy both the process and the result, taking a cooking class is one of the best one year anniversary ideas for you. Ensure though that the cuisine choice suits your preferences. That said, if you are vegetarian, then mastering how to cook a steak well done or raw will be a waste of time and effort. After all, you will most likely want to prepare something delicious for your one year dating anniversary dinner.
Expand your skills and increase your compatibility by taking cooking classes together.
Print your own menus and make your significant other their favorite meal.
Bring the vacation to your place. Who says you have to spend a ton of money to celebrate? Don't forget to hang up the do not disturb sign.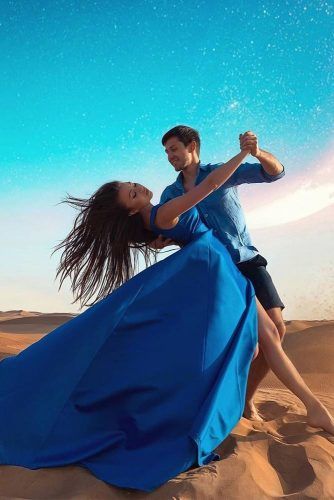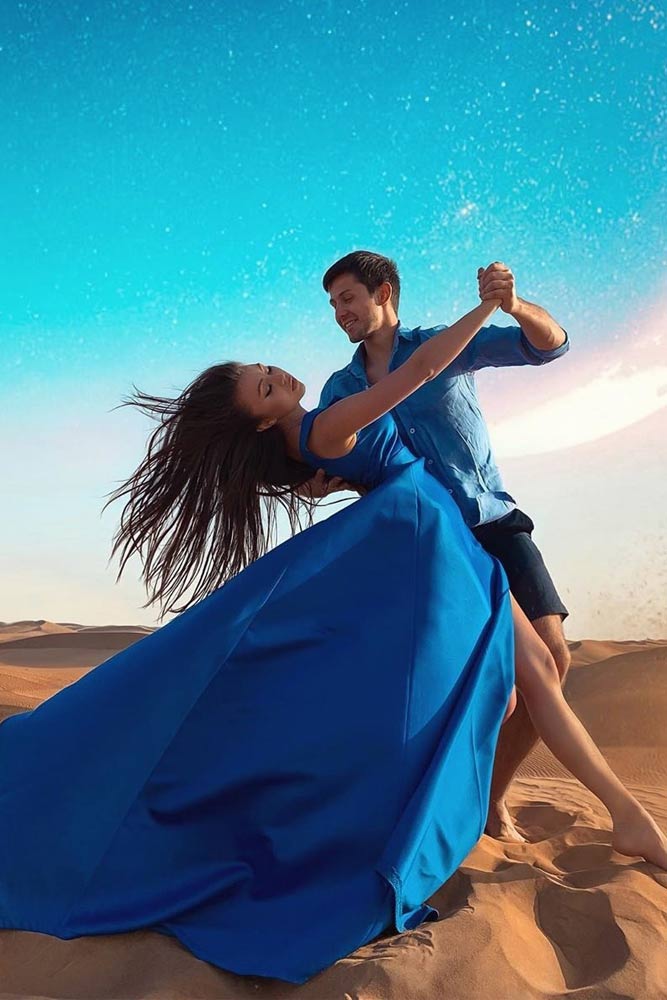 Source: marinelabezer via Instagram
Grab some candles, scented is always a plus. Go by the florist or craft store and get some rose petals and have your very own "Love Hut"
There are also games that you can bring into the bedroom that are certain to spice things up a notch. Use your imagination and take notes!
FAQ: One Year Anniversary
What is the symbol for one year anniversary?
The traditional symbol of the first anniversary of marriage is paper, and the clock is its modern version. These are just symbols, and it's up to you to determine how you will represent them.
Is it important to have an anniversary date?
Anniversary is an important part of life. It is meant to remind us of important personal and cultural events. Anniversaries remind us of important things, such as birthdays, weddings, partnerships or the death of someone close to us.
Was this article helpful?