So you met a great girl and she's caught your eye, but you have no idea if she feels the same way as you. As skilled as you are with flirting, you may not able to be sure how to know if a girl likes you or not. You are have been lying awake at night wondering how to get a girl to like you, but have no fear, we have some tips to help you win her heart.
In this article, we shall give you some much needed insight on how to make a girl like you. Women may seem dark and mysterious but really, it's not rocket science when trying to figure out how to know if a girl likes you or not.
1. She's always touching you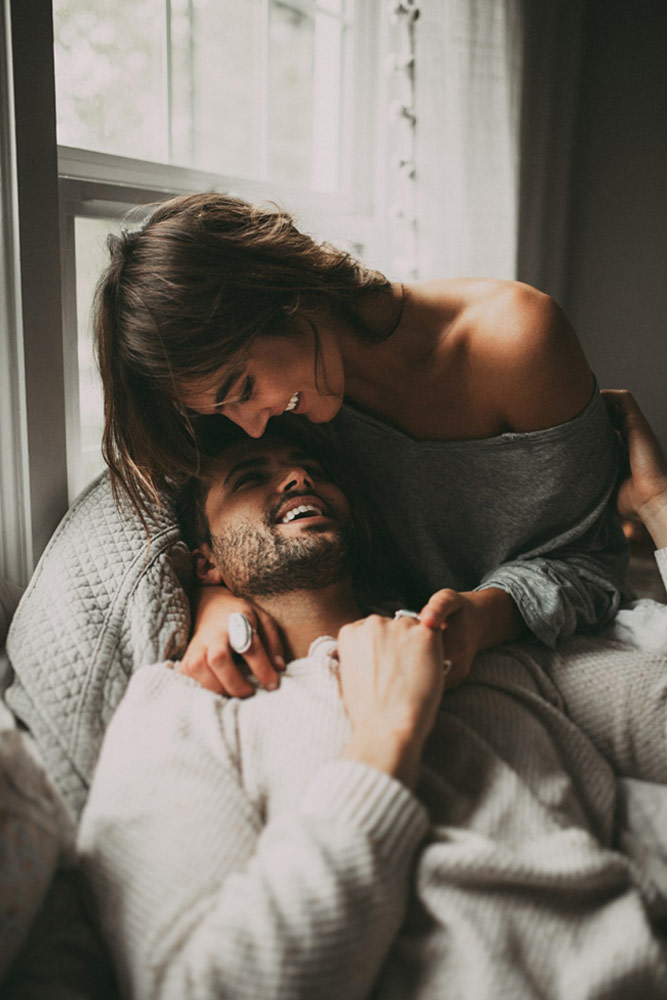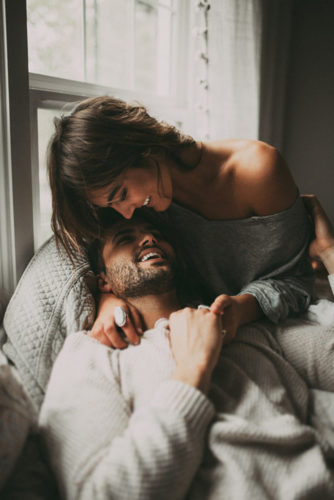 Credit
Women also give off a lot of nonverbal clues that are sometimes harder to decipher. So, don't think that she is going to be running around sprouting love quotes at you right off the bat.
One of the most foretelling signs a girl likes you is a physical touch. If she is into you, she will find some way to touch you physically. She might accidentally brush her hand on your arm or reach over and gently touch your hand. She could brush her fingers on your cheek or stand very close to you in order to find any excuse to physically reach out and touch you.
2. She pays attention when you talk and asks questions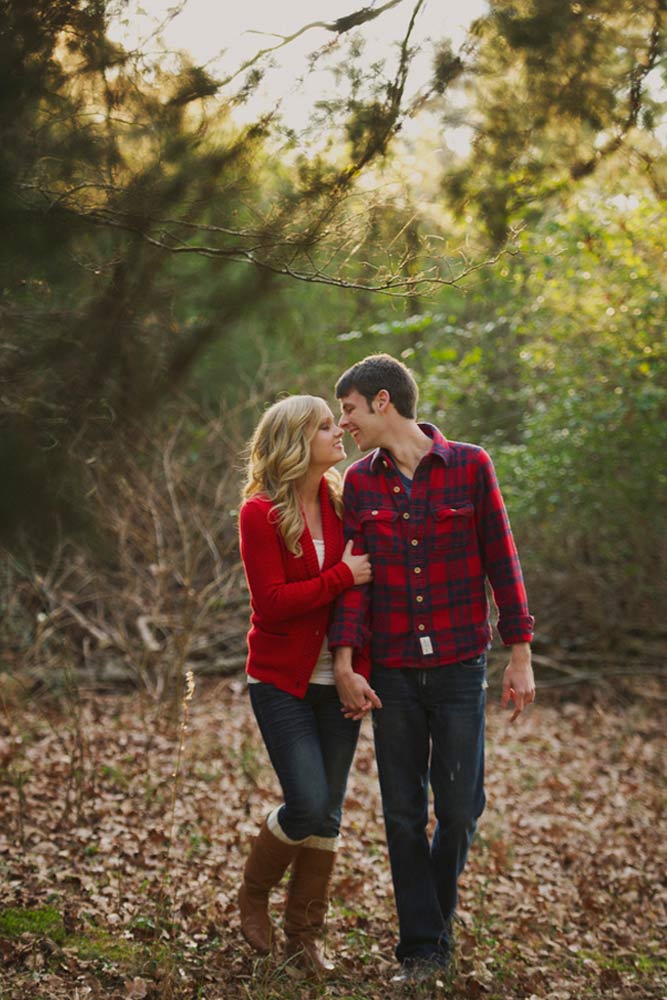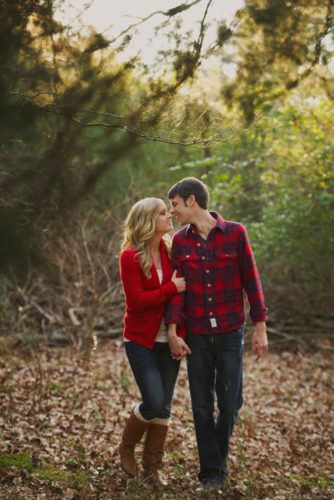 Credit
When a girl likes you, she will literally pay attention to every word that comes out of your mouth. She will hang on to the conversation and remember little details about what you discussed. If a girl is into you, she will not just ramble on endlessly about her life, she will ask you about yours. She will ask you about your hobbies, interests, likes and dislikes. She will be curious about your friends and family and show genuine interest in your life. A girl who likes you will take the time to get to know everything about you.
3. She compliments you often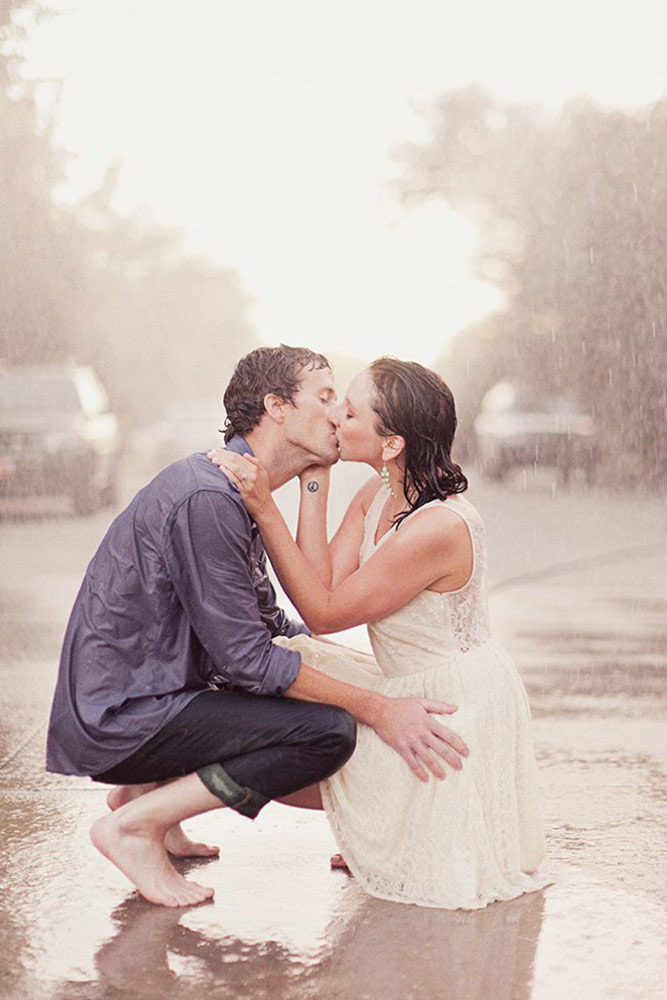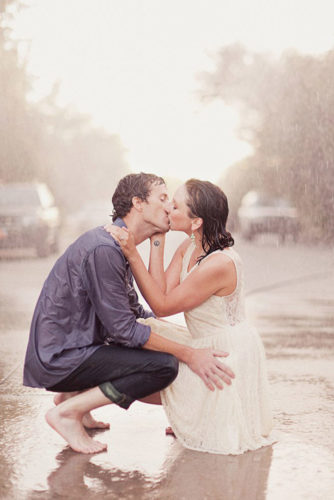 Credit
We all know that one of the best ways how to get a girl to like you is to compliment her, but it goes both ways. If she is always telling you how good you look or how funny you are or that you are the smartest man she knows, chances are she is into you. Women like to let a man know how they feel in little, subtle ways and paying compliments is one of them. We're not just talking about flirting, anyone can do that, but if she offers sincere, genuine, heart-felt compliments, she really likes you and wants you to ask her out.
4. She makes eye contact with you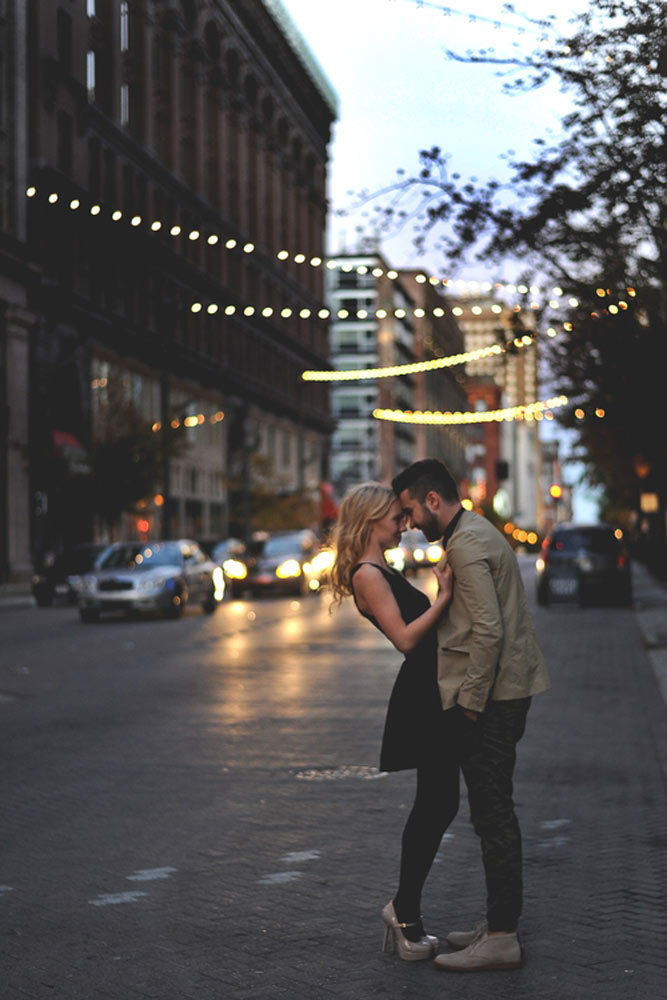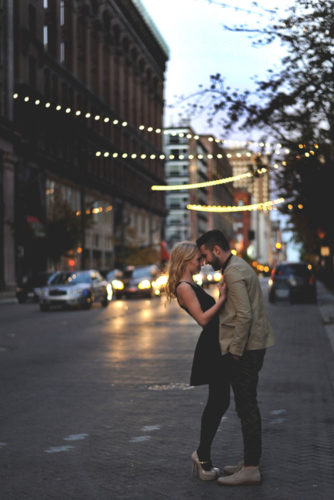 Credit
Eye contact attraction is another clear indicator that a girl likes you. When she initially had a crush on you, perhaps she avoided your eyes a bit. She probably glanced your way and then blushed and looked away once she caught you looking at her. However, once she feels more comfortable around you, she will make and hold eye contact. Eye contact is a means of flirting as well as a sign of confidence. It shows that she is interested in what you have to say and that she also wants you to notice her. And if she smiles at you and lingers while she is looking at you, she is totally into you!
5. She blushes and averts your eyes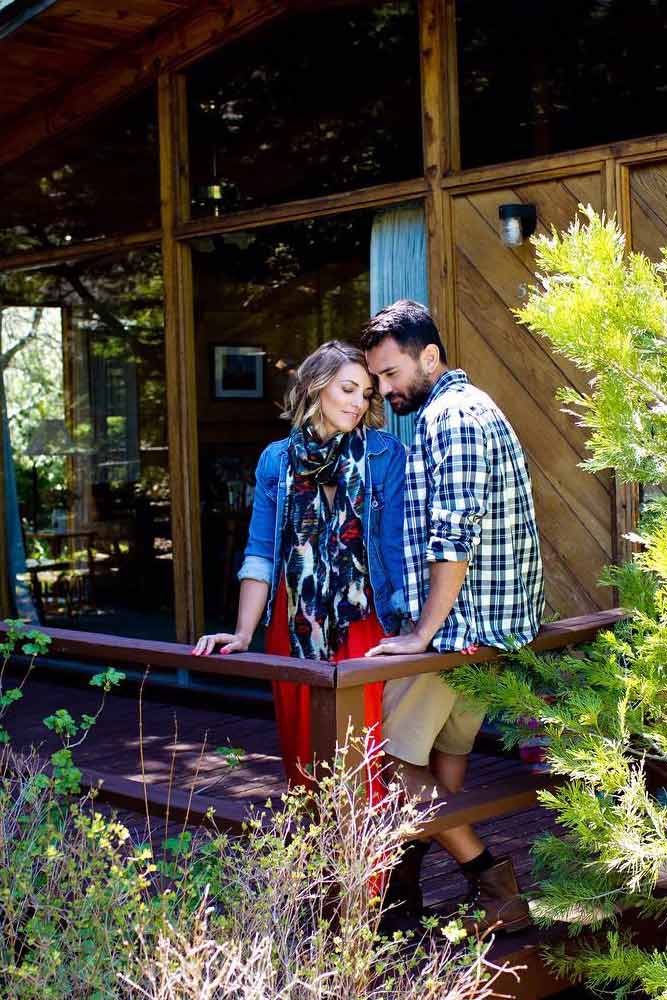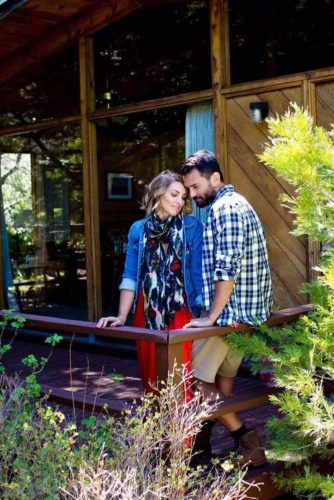 Credit
Some women may be a bit shy or introverted. If she averts her eyes, blushes or stumbles over her words whenever she is around you, chances are that she is very much into you but is unsure of how to strike up a conversation. Some women definitely want a man to make the first move. Blushing and nervousness are definite signs a shy girl likes you. If you catch her staring, and she turns away, she is most definitely interested in you!
6. She plays with her hair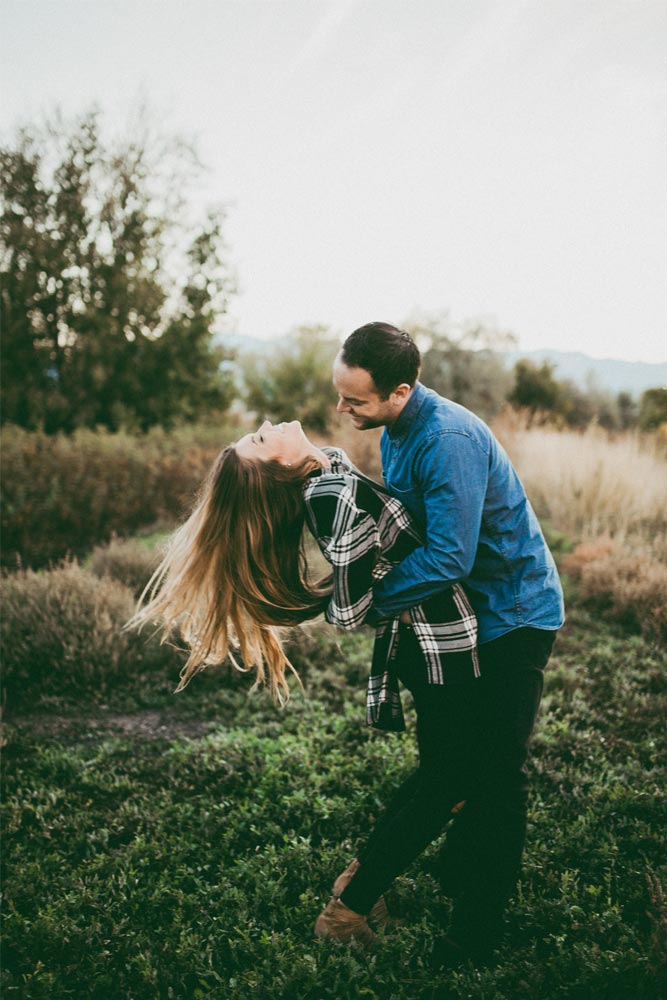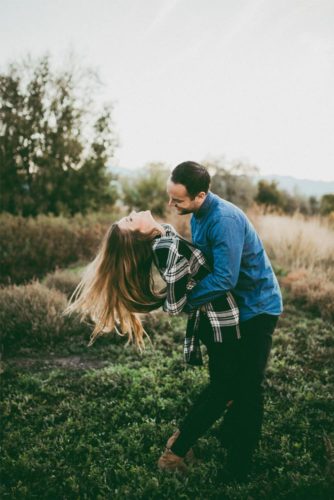 Credit
If a woman twists her hair around her fingers or flips her hair over her shoulders, it is a very subtle way of flirting. She wants you to notice her and playing with her hair is a very flirty way of letting you know she is into you. Subtle body language clues such as a hair flip or running her fingers through her hair are her way of letting you know she wants your attention. Is she suddenly wearing her hair in a different style? Sudden grooming changes are also indicators that she wants to catch your eye.
7. She suddenly gets shy around you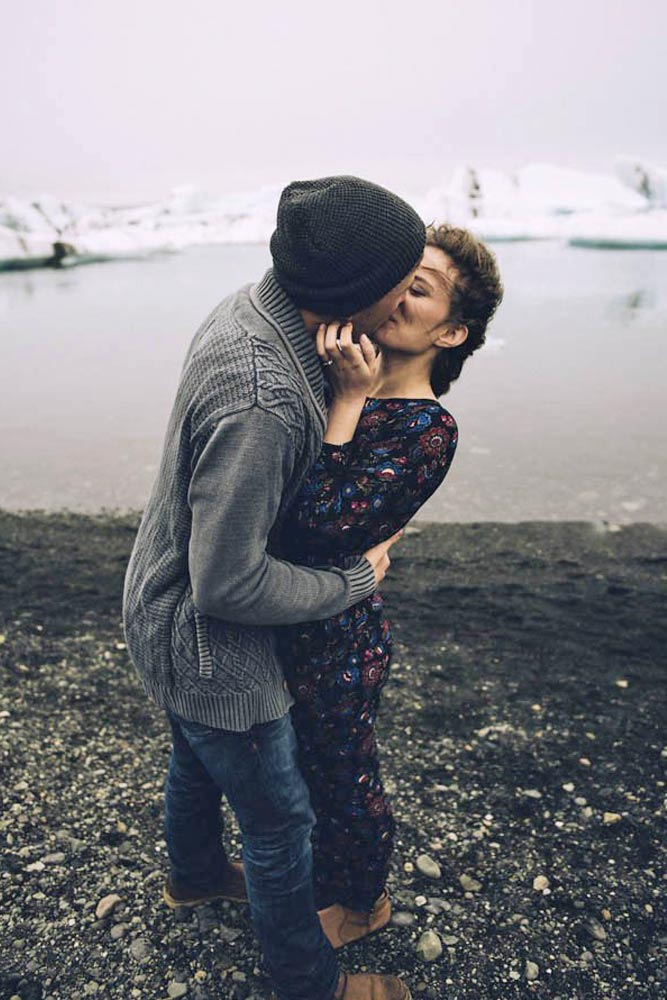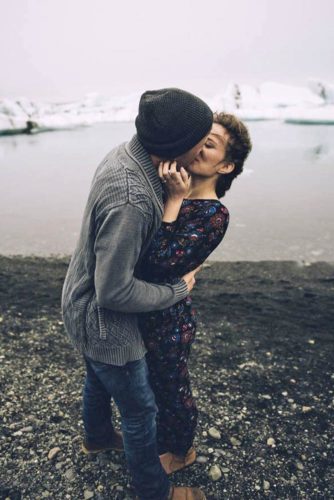 Credit
Does she suddenly act differently around you? Has she gone from confident to clumsy? A lot of women turn into giddy schoolgirls once they develop a crush on a man. If she suddenly loses her cool attitude, it could be a sign that she is interested in dating you. Dating a shy girl simply means that you have to make the first move. Even the most confident woman loses her nerve a bit around the man she is crushing on, so don't be afraid to initiate contact.
8. She teases you
Credit
Does she suddenly have a more defined sense of humor? Has she taken up teasing you relentlessly? Teasing is one of the most common ways that women use for flirting. They might have more quirky comebacks during your conversation. As well, she might also start to find you more amusing. Does she suddenly laugh more at your jokes? And in turn, are you suddenly the butt of her jokes? Is she making cute snide remarks when you are together? Tease her back a bit to let her know that the interest is in fact mutual.
9. She acts jealous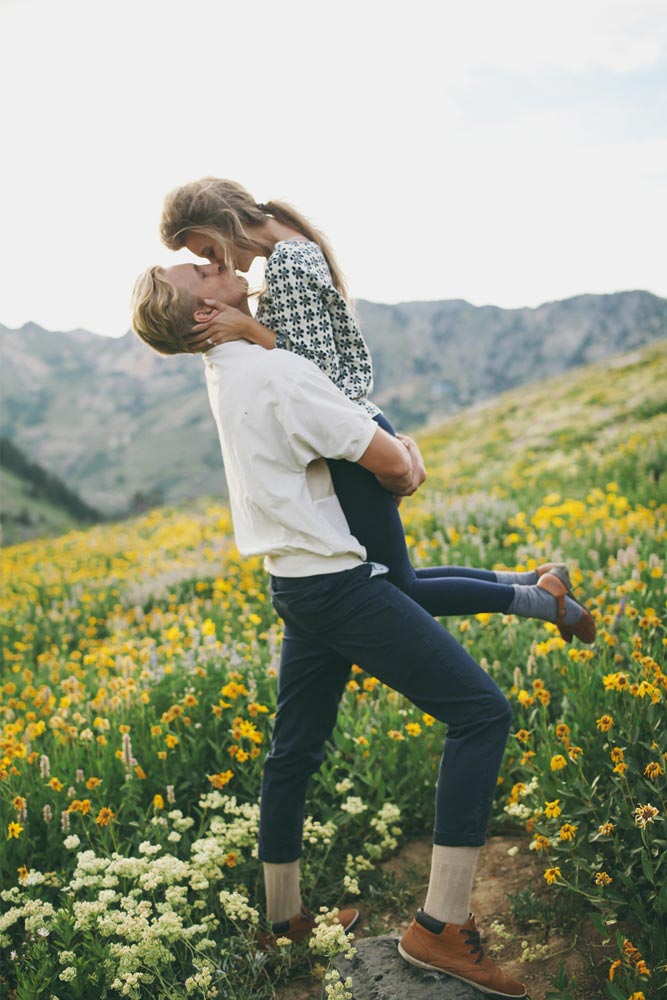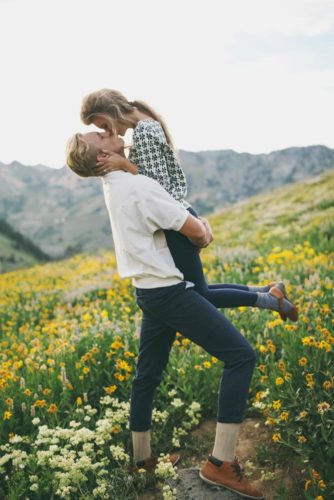 Credit
Jealousy is another indicator that she likes you. Has she suddenly become jealous of your interactions and conversations with other women? Is the green-eyed monster suddenly making an appearance? Does she make a face or flinch when you mention another woman? Or an offhand comment? Of course, jealousy is not always healthy. However, at the beginning of a relationship, a little jealousy on her end is a sure-fire signal that she has her eyes set on you. She lets you know that she wants to be the main attraction.
10. She showers you with gifts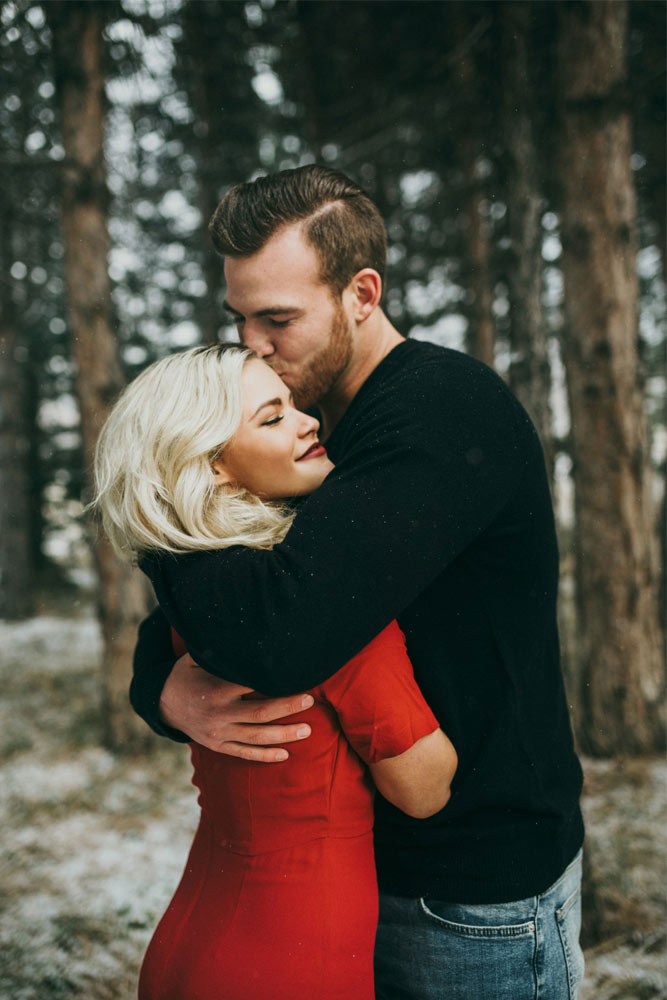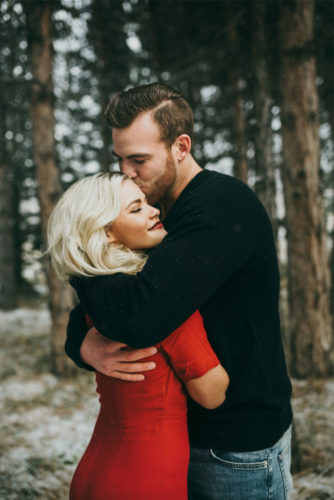 Credit
Has she suddenly started to shower you with gifts? She may bring you baked goods or candy. She might even pick you flowers or leave cute little notes on the dashboard of your car or on your desk at work. She might show up at your work with a picnic basket filled with homemade goodies. Has she written you a poem or even a song? Is she suddenly trying to outdo herself by finding the best gift to show you how she feels? These are ways of letting you know that her feelings for you are strong and true.
11. She remembers little details about you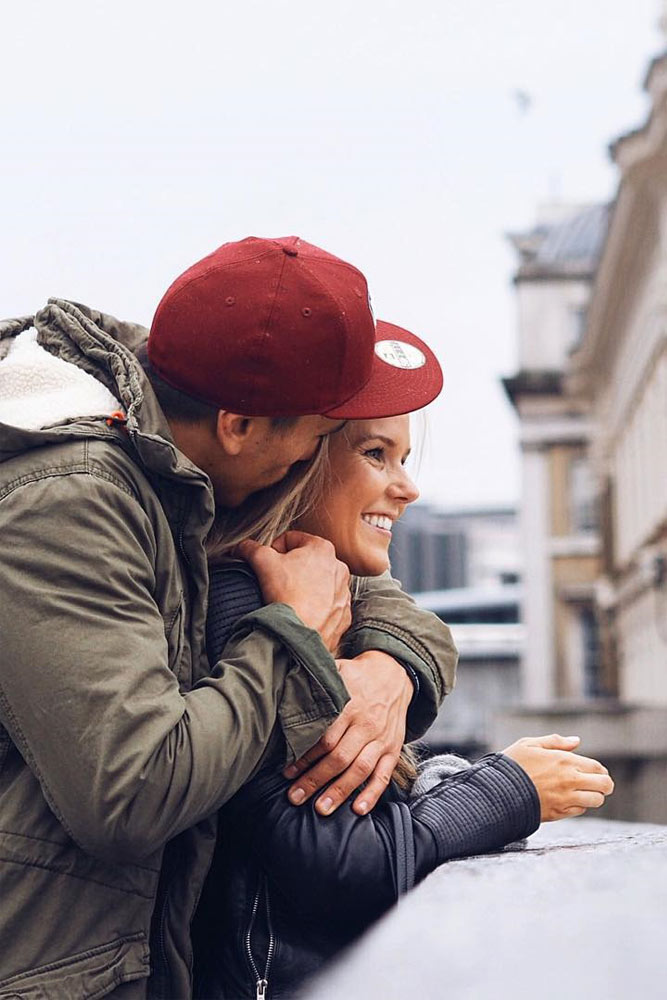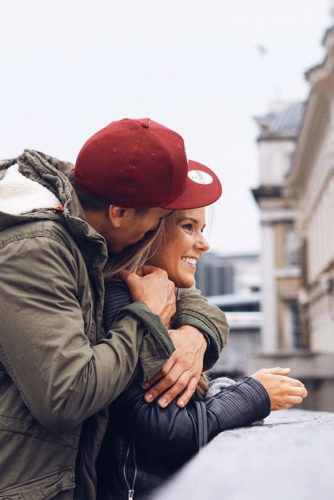 Credit
When a woman remembers little details about your life such as your birthday, what you like to eat, or your favorite sports team, it means she is totally into you. Extra points if she remembers the names of your parents and siblings or their birthdays or anniversaries. If she knows your favorite color, song, artist and so forth, she wants to know every little detail about you. If you find her constantly asking what are your interests, hobbies and etc, she is completely enamored with you. Women take the time to get to know every intimate detail about the man they like.
12. She interacts with you on social media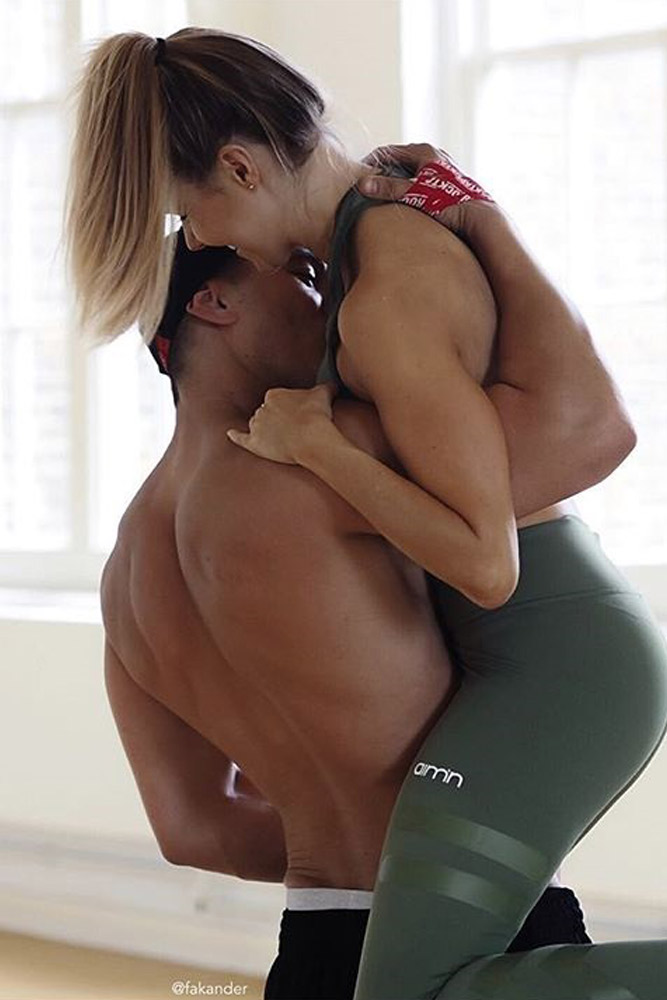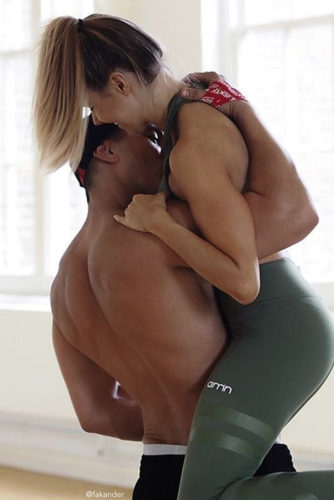 Credit
If she is suddenly liking or commenting on your Facebook or Twitter pictures or posts, then she is definitely into you. If she sends you instant messages or posts cute little quotes on your page, you can bet that she wants to get your attention, as well as let other women on your page know that she has eyes for you.
13. She texts you often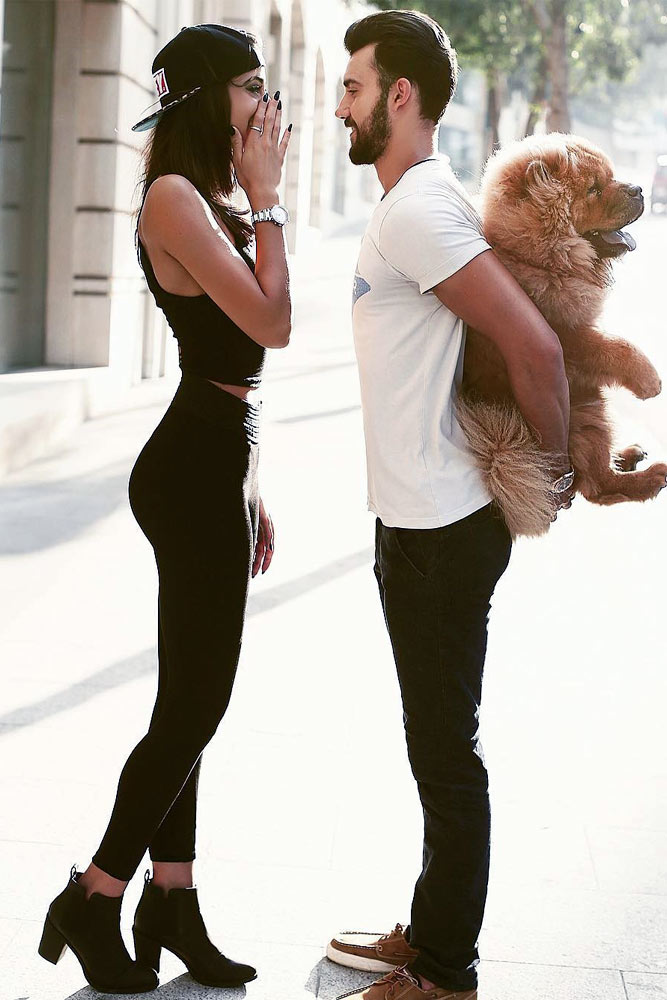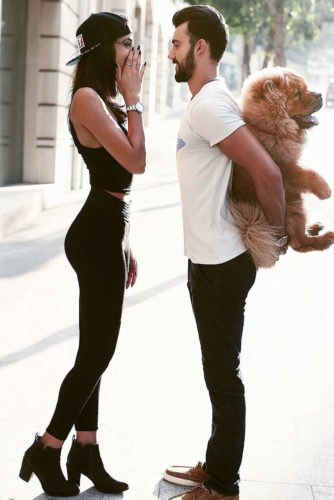 Credit
If she texts you a lot, or responds right away to your texts, then she is absolutely interested in you. If a woman is sending you good morning or goodnight texts, it's a definite sign that she likes you. She wants you to be the first person you think of when you wake up and the last person you think of when you go to sleep.
14. She asks for you help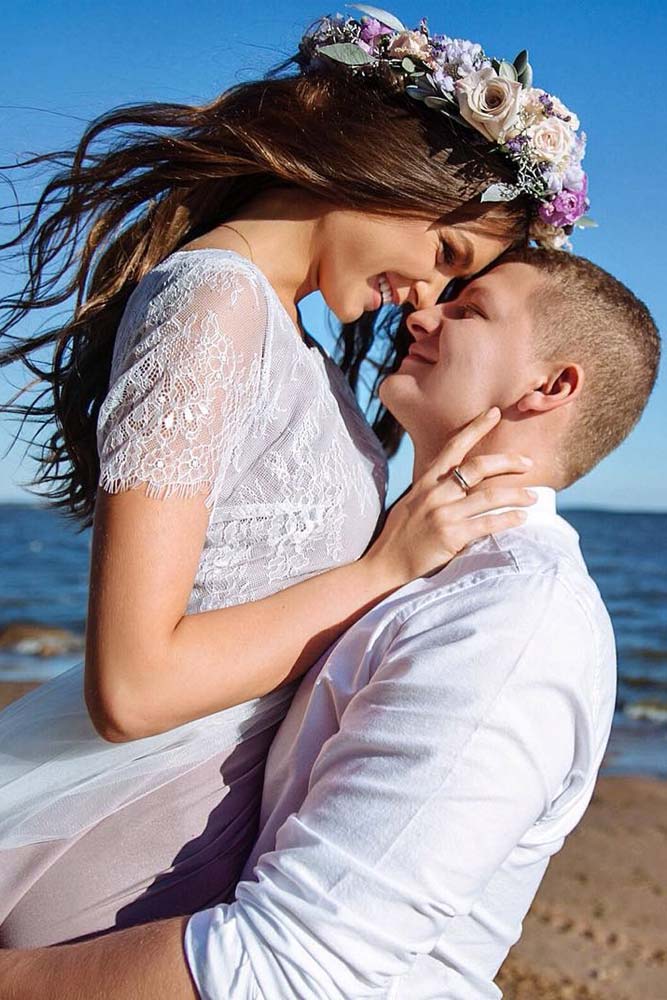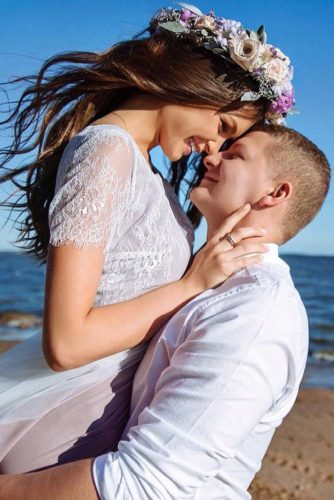 Credit
If she calls you and asks you to come over and help her move some furniture, change a lightbulb that's hard to reach, or even to open a jar, she is totally into you. She will think of little ways to seek your help to get your full attention, especially if it's something you know she can do on her on. She is just using the excuse to spend time with you.
15. She sits close to you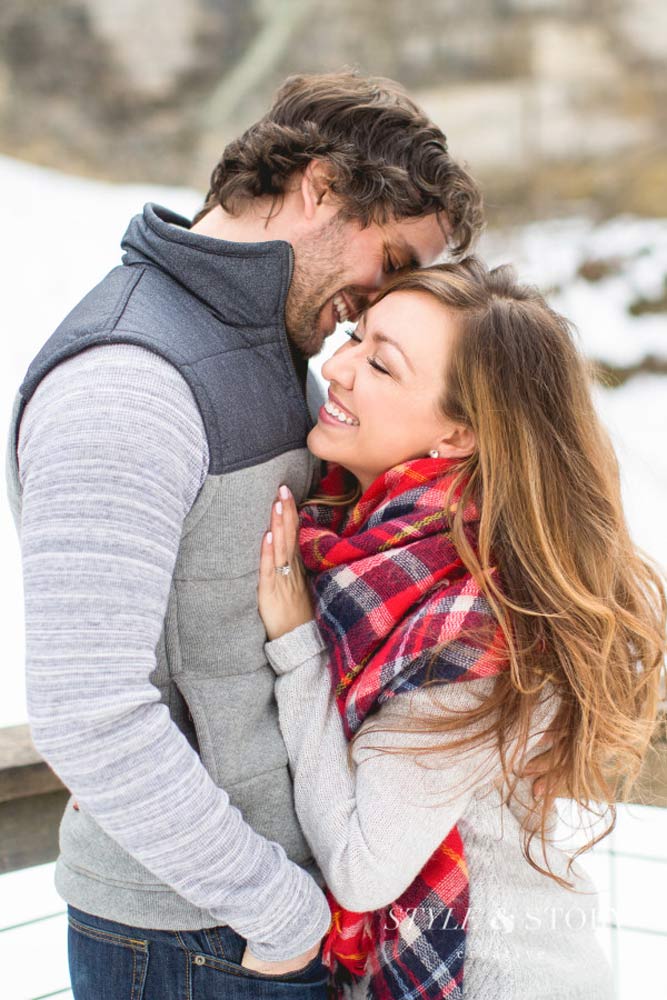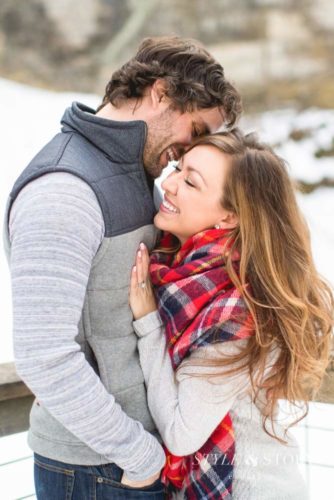 Credit
If she sits next to you when there are clearly empty seats in the room, she definitely wants to be close to you. If she snuggles up next to you on the sofa while you are watching a movie, then she is obviously into you.
If you can't figure out how to tell if a girl likes you after reading this article, then I hope she asks you out first! Women aren't that hard to read if you simply pay attention to the signs. So what are you waiting for? Go out there and ask her out already!