Another Valentines Day is rapidly approaching and we all want to think of a unique way to surprise your special someone. Sure, chocolates and flowers are always romantic, and a tried and true classic for Valentine's, but you want to do something super unexpected for your significant other.
Valentine's Day is the perfect time for falling in love. Or, if you are already in love, it is always pleasant to rejuvenate your relationship.
We have compiled a list of 25 romantic surprises for lovers this Valentines Day!
Whether you go for a romantic walk in the woods or write a special note with your favorite quotes about love, there are plenty of ways to surprise your sweetie on this special day.
Plan a Romantic Getaway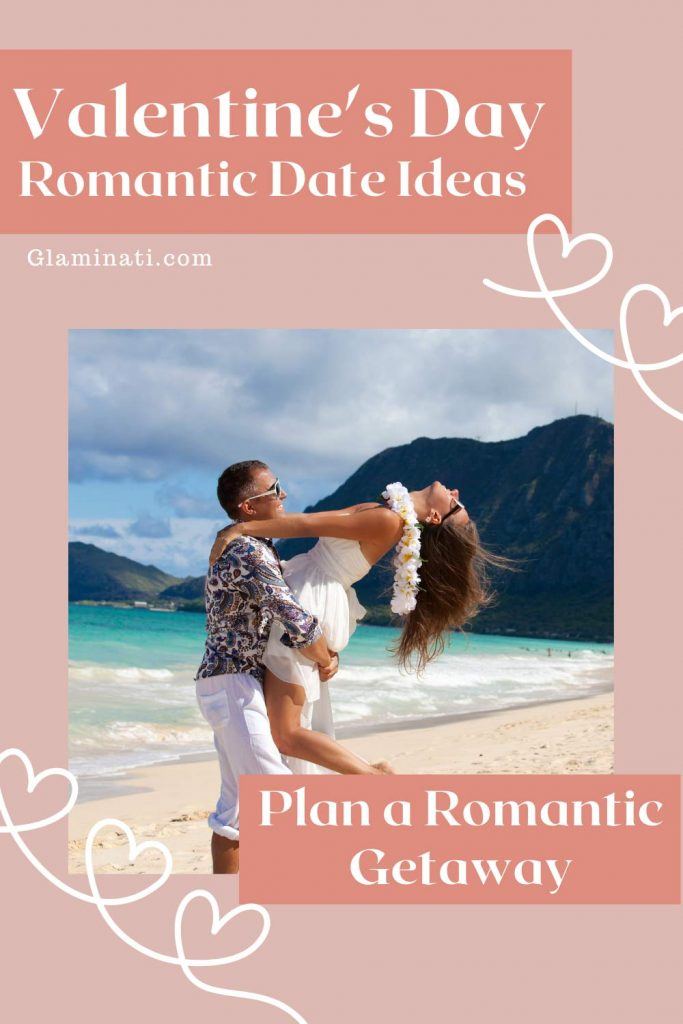 Take a romantic trip to Paris or London, or someplace tropical. If you don't have so much money, you can book an overnight at your favorite bed and breakfast. It doesn't have to be an expensive trip; it's just the idea of getting away from it all to celebrate your love, just the two of you. A lot of places have special package rates for Valentines Day. Do some research online and you'll be able to find something to fit any budget.
Dinner by Candlelight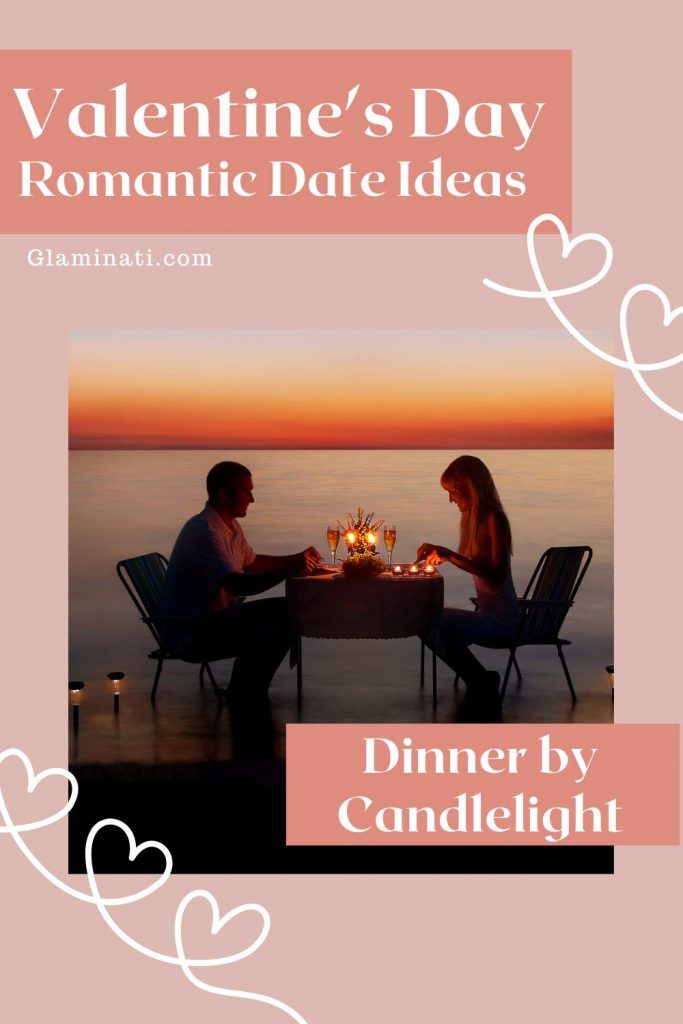 Prepare all of your honey's favorites for a special candlelight dinner for two. Or try some new recipes. Switch on some romantic music, light some candles and put on your sexiest outfit. Spend the evening wrapped in each other's arms and enjoy the moment.
Recapture Your First Date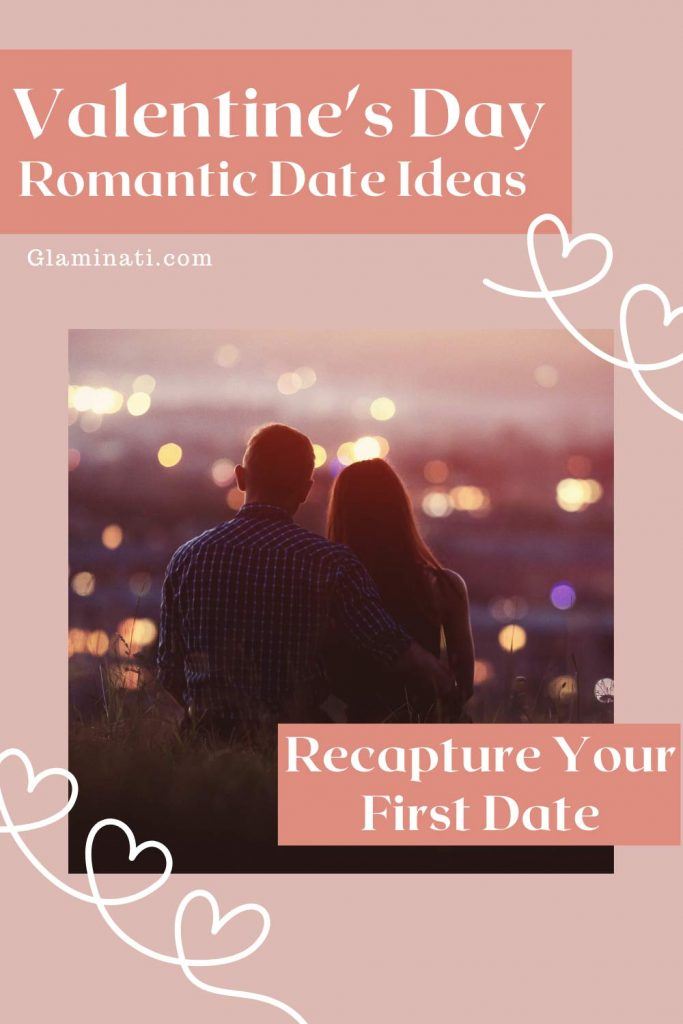 Remember when you first fell in love? How nervous you were on that first date? Recapture that moment and surprise your sweetie by traveling back in time and taking a walk down the memory lane to recapture the magic and nostalgia of that first date.
Plan A Fancy Restaurant Dinner You Have Wanted to Try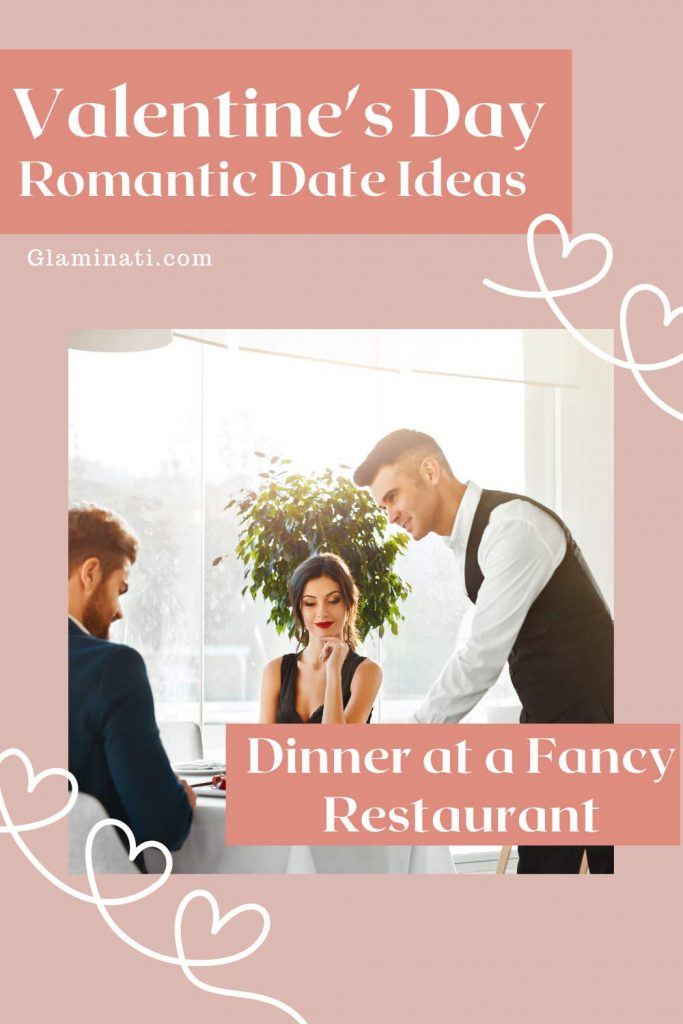 There are so many fancy places that you would want to go to, but they seem to be too expensive to visit regularly. Valentine's day is among those special occasions that you can allow yourself to spend a little extra. After all, money does not matter. What matters are the memories. We are sure she will remember it a long way!
Go on a Cruise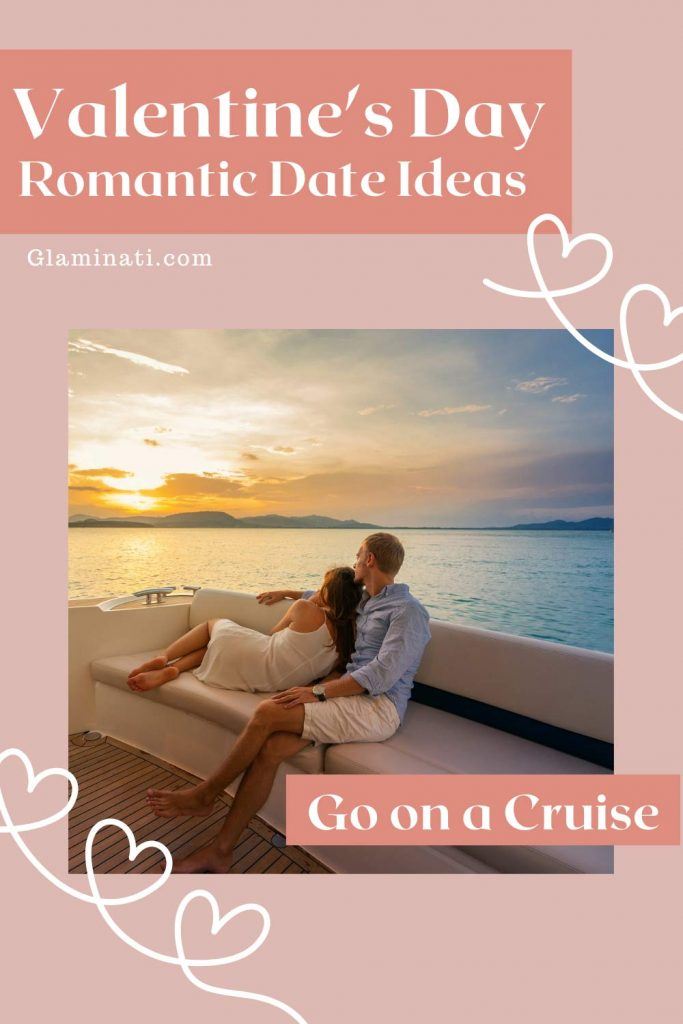 Some locations just scream romance. The beautiful ocean belongs to the list, and there is no use denying it. However, instead of lying on the beach with a glass of champagne in your hands, why not give a mesmerizing cruise a try? Can you imagine watching the sun setting down in the midst of never-ending salty waters? That's a moment worth living for!
Take a Class Together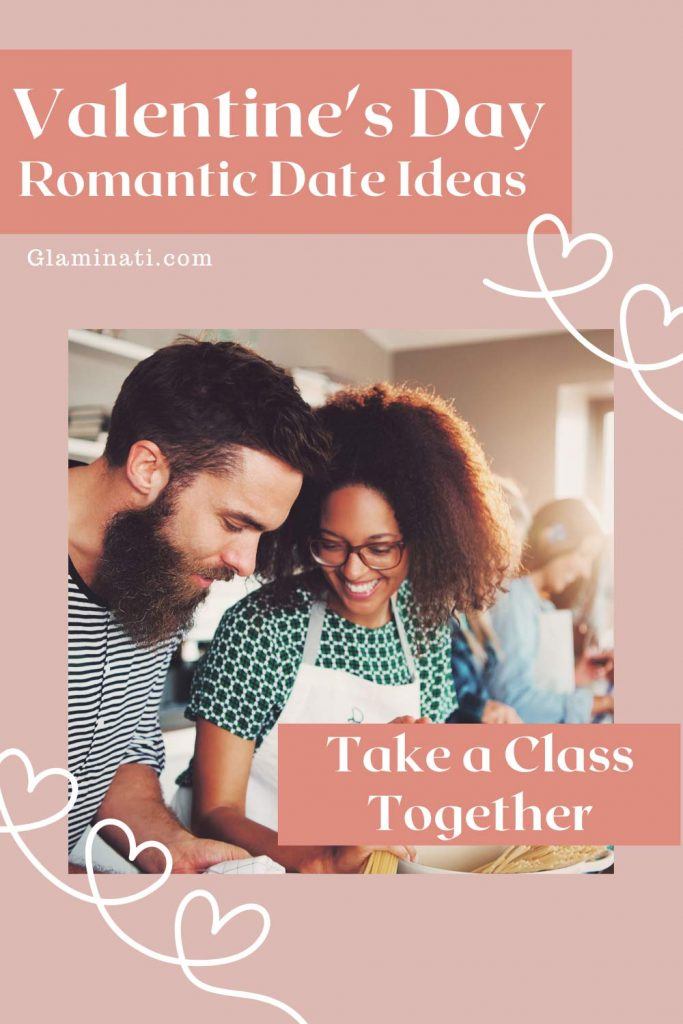 Sign up for one of those wine and painting courses or take a cooking class together. Or even something fun like a dance class or yoga. Choose something that you will both enjoy and will want to experience together.
Go Hiking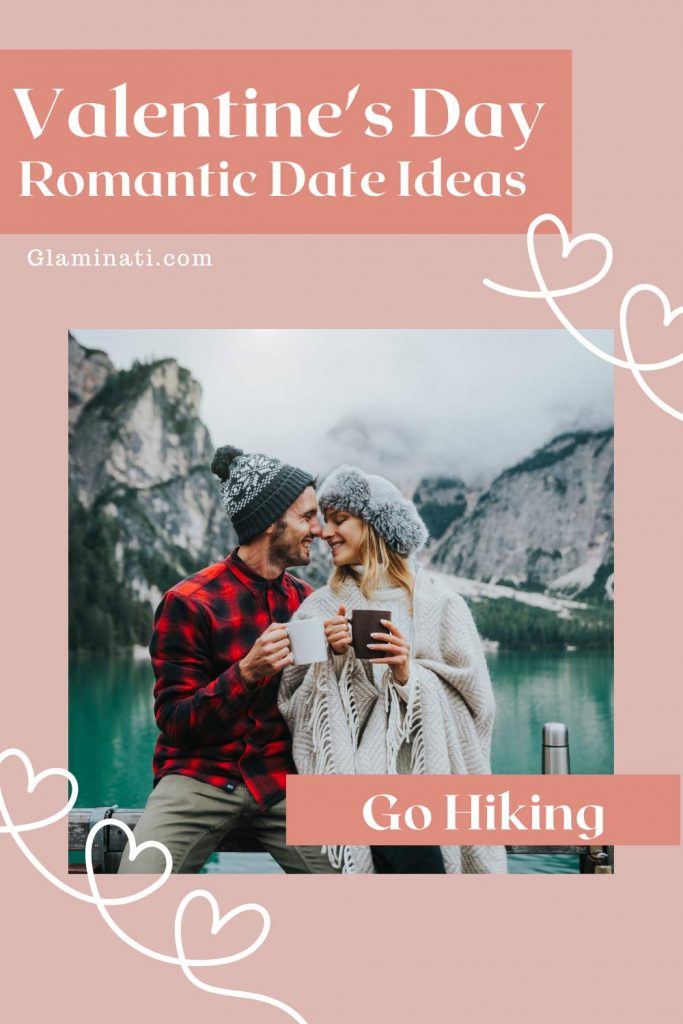 At times getting away from the rest of the people is the best thing to do on Valentine's day. If both of you are nature geeks and a long hike in the mountains sends the chills down your spine, there is nothing to stop you. There are a million undiscovered and unattended yet locations to take your other half to. Besides, the simplicity of the idea does not make it any less romantic.
Go Ice Skating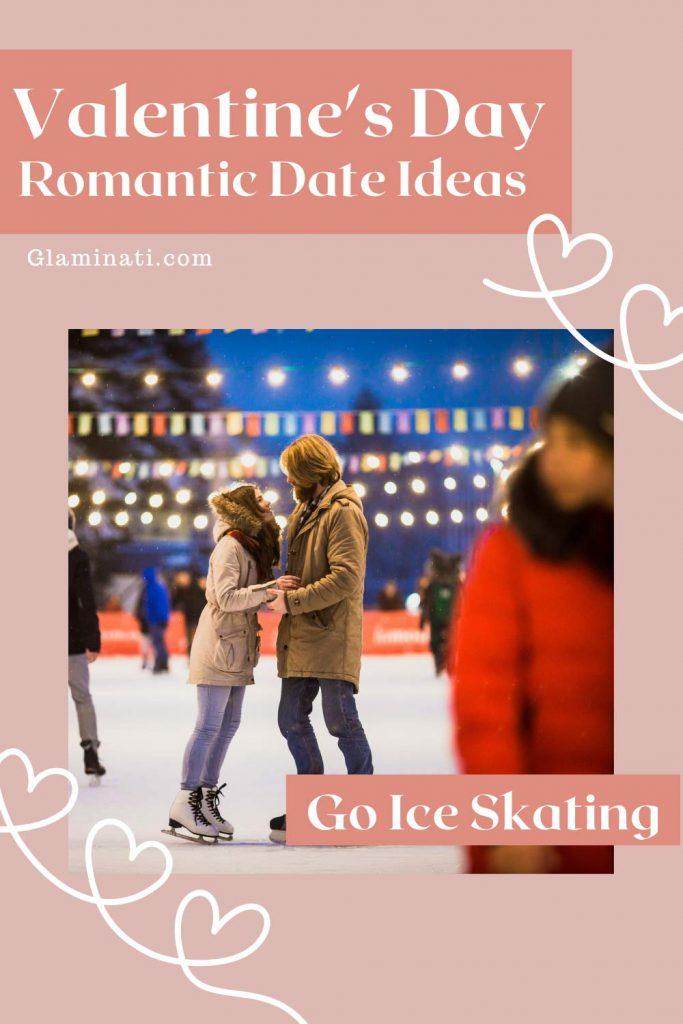 Getting overly adventurous when the day comes is not for all, and that is understandable. However, there are places such as the skating rink. A fair amount of ice skating is thrilling and fun, not to mention its magnetic appeal that couples in love experience. A word of advice – go ice skating when the sun goes down and put your favorite warm clothes on.
Escape at Home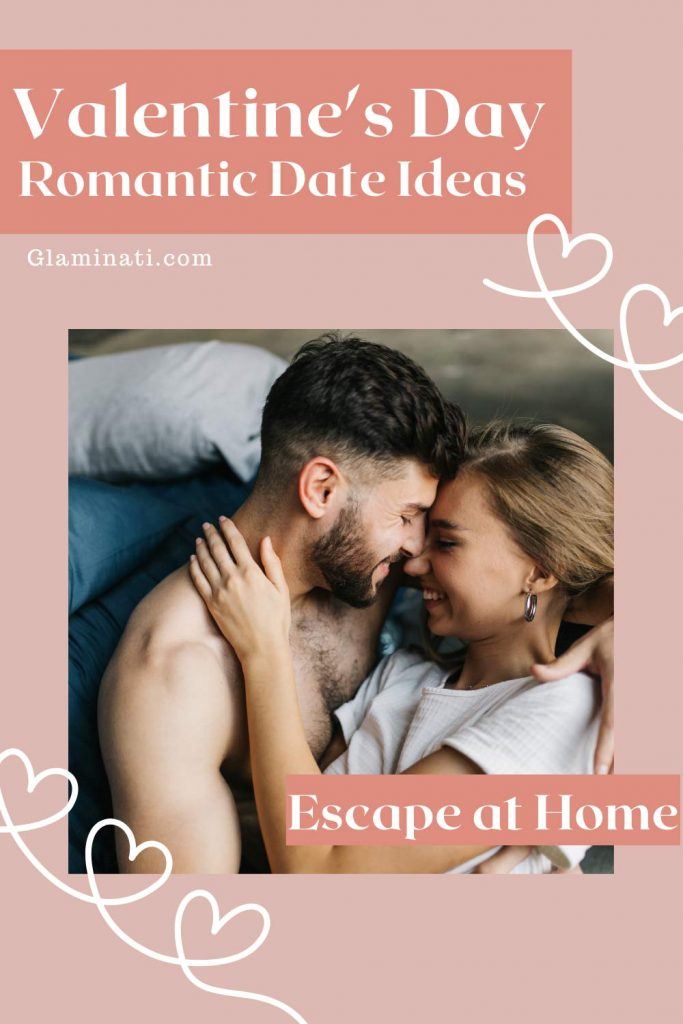 When a fancy vacation does not fit your budget, you can create an exotic resort in the safety of your own house. Retreat to your bedroom, spiced up with tropical décor, put on corresponding music, and make yourself some juicy refreshments. Turn your phones off and enjoy the company of one another for one day. Such a stay-home getaway may be the best present your loved one is hoping for!
Plan a Movie Night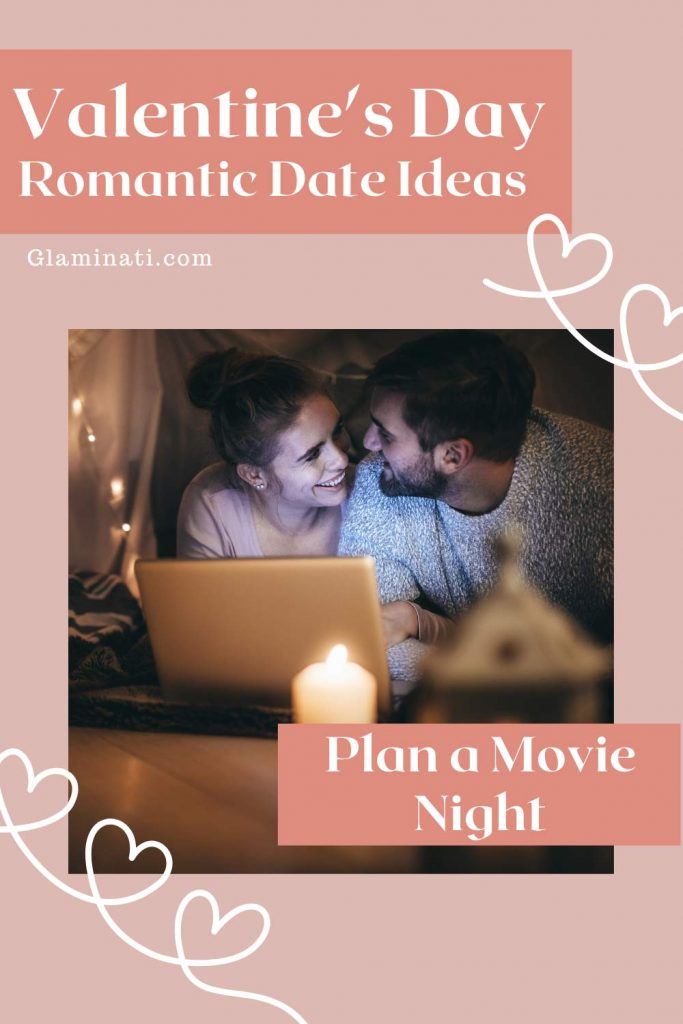 What is better than a romantic conversation? Silent romance filled with love vibes. The choice of romantic movies is unlimited so that a dinner for two may slowly turn into a calm and peaceful movie night. Decorate your living room with hearts and floating balloons, light the fire in the fireplace, and give in to one another. Let the whole world wait!
Go Dancing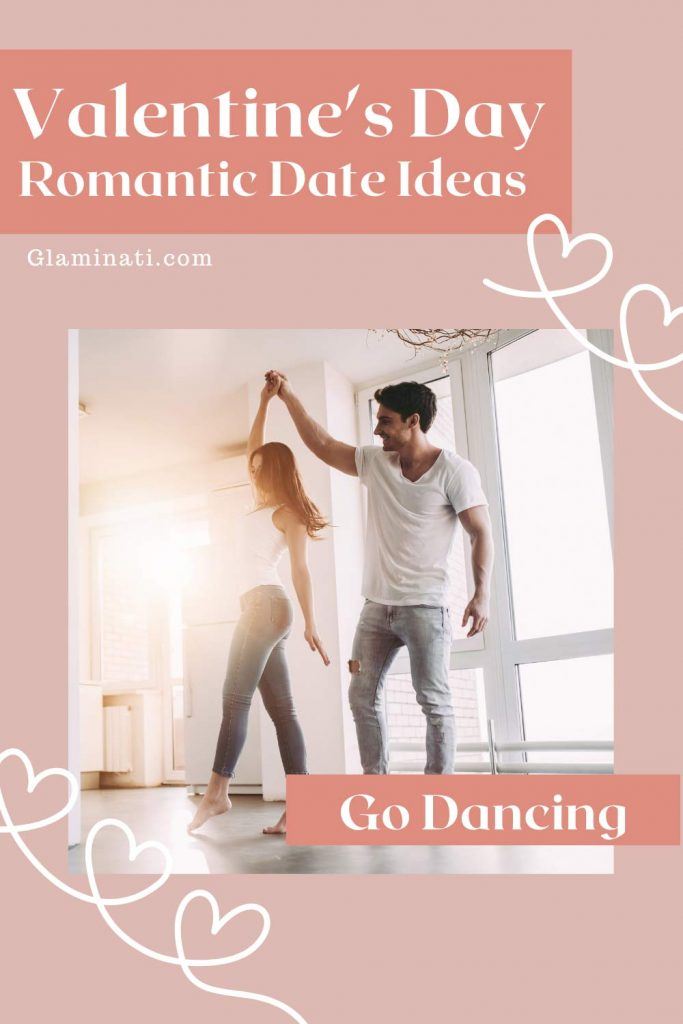 There is nothing wrong with being a little old-fashioned. Take the example of your parent – the best romantic dates they had were the dancing nights. Take your loved one dancing. Hold on to each other tight and make every second count!
Take a Daytrip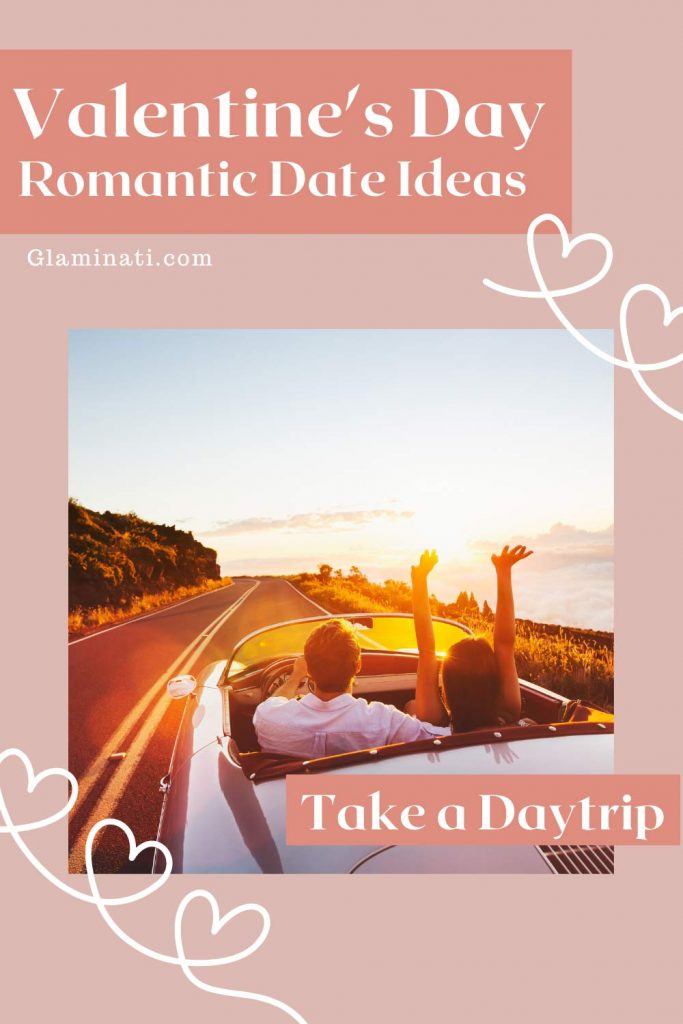 Rent a car and take a spontaneous road trip. Spend the day checking out a new town, enjoy some culture at a museum or festival or take a trip to the shore or countryside.
Watch the Sunset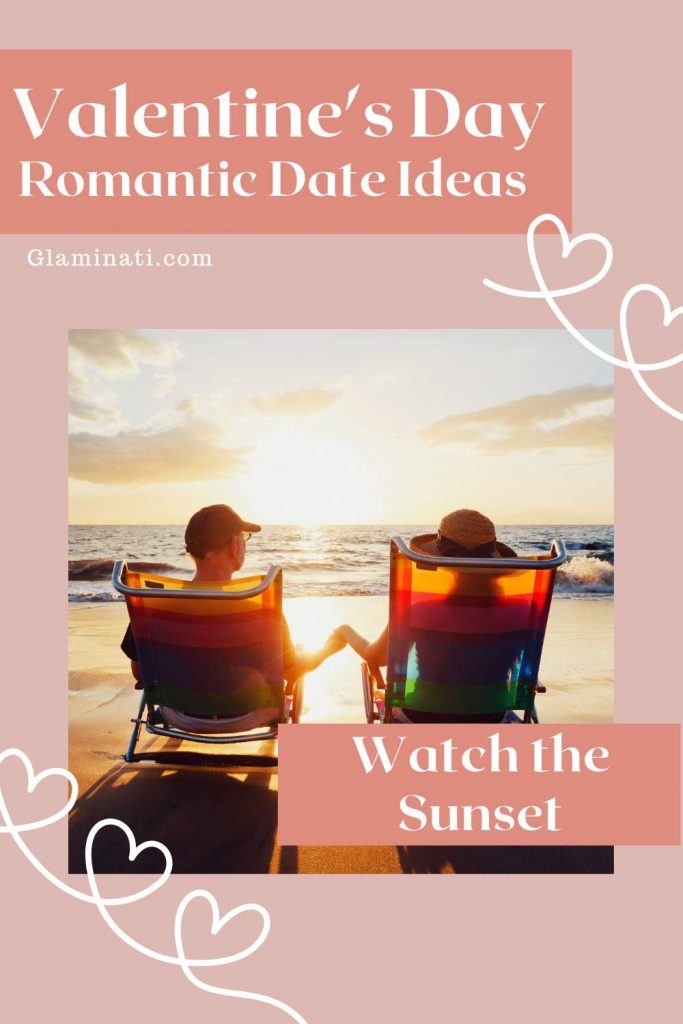 A hectic life in a city takes its toll on all of us. We forget about the simple things that used to make people happy better than any expensive gifts. Find a secluded place with nothing but nature around, open a bottle of champagne, and watch the sunset. The emotions you'll experience will stay with you till the end of the days.
Go Horseback Riding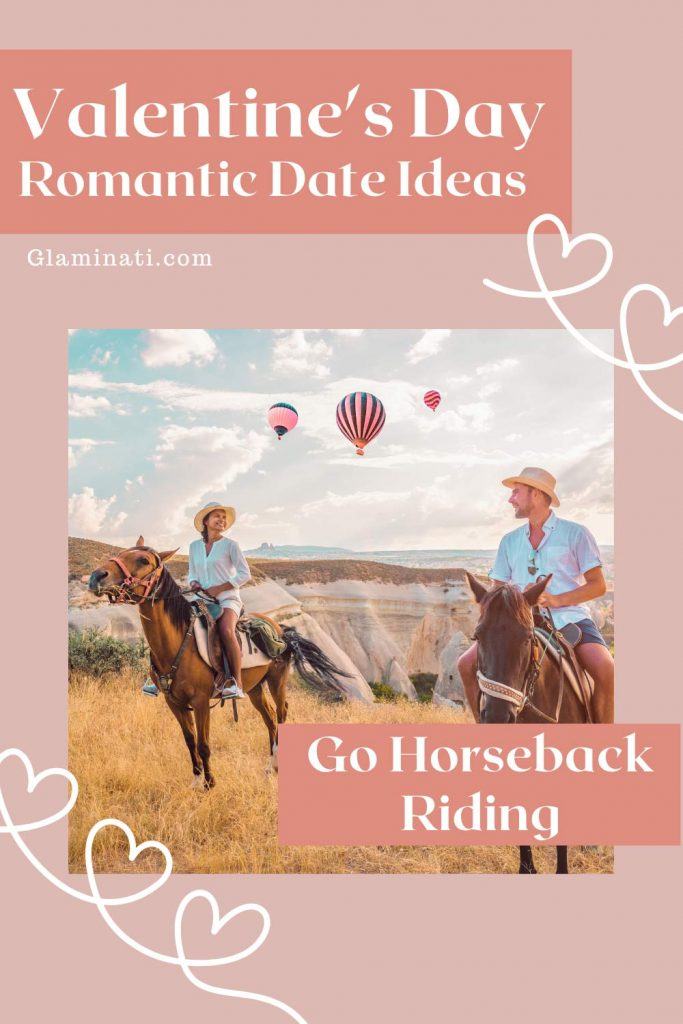 There are other ways of connecting with nature than merely watching the sun go down. Emotions never felt before will make your Valentine's day a day to remember. Horseback riding is the best way to combine the two. The shrill of excitement will light your faces and souls up. There is no doubt about that!
Bake Something Sweet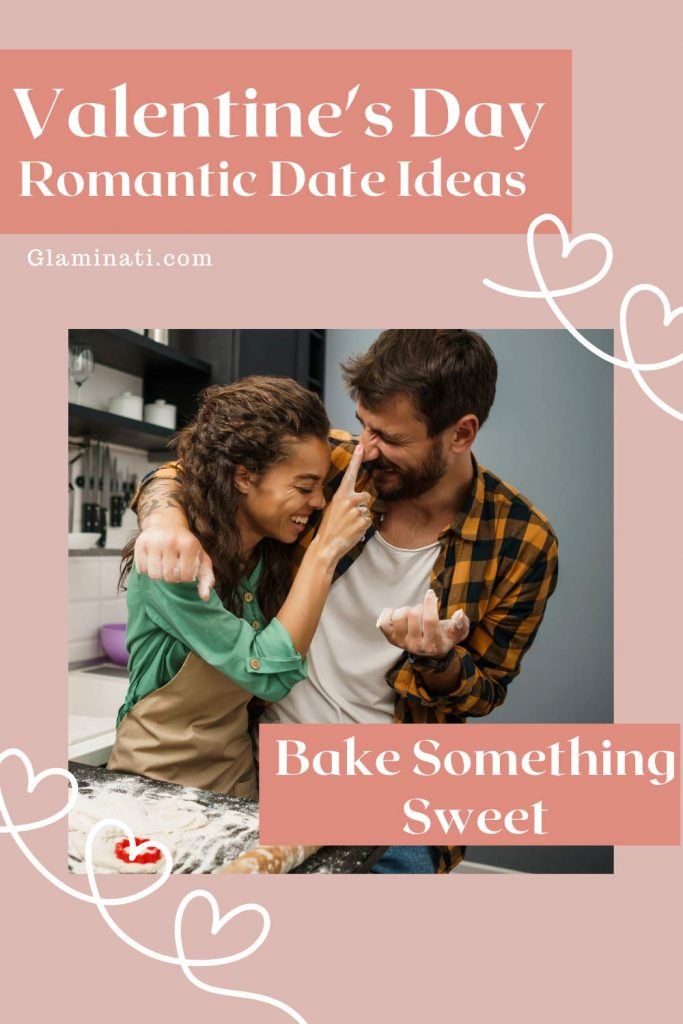 Is either of you a sweet-tooth? The chances are that one of you is. One of the best ways to spend your Valentine's together and remember it for the rest of your lives is to bake something together. There are dozens of fancy recipes on the web, but you can find a simple one for the sake of time spent together rather than the baking result. Share the desert you make and share a good laugh if anything goes sideways.
Eat Breakfast in Bed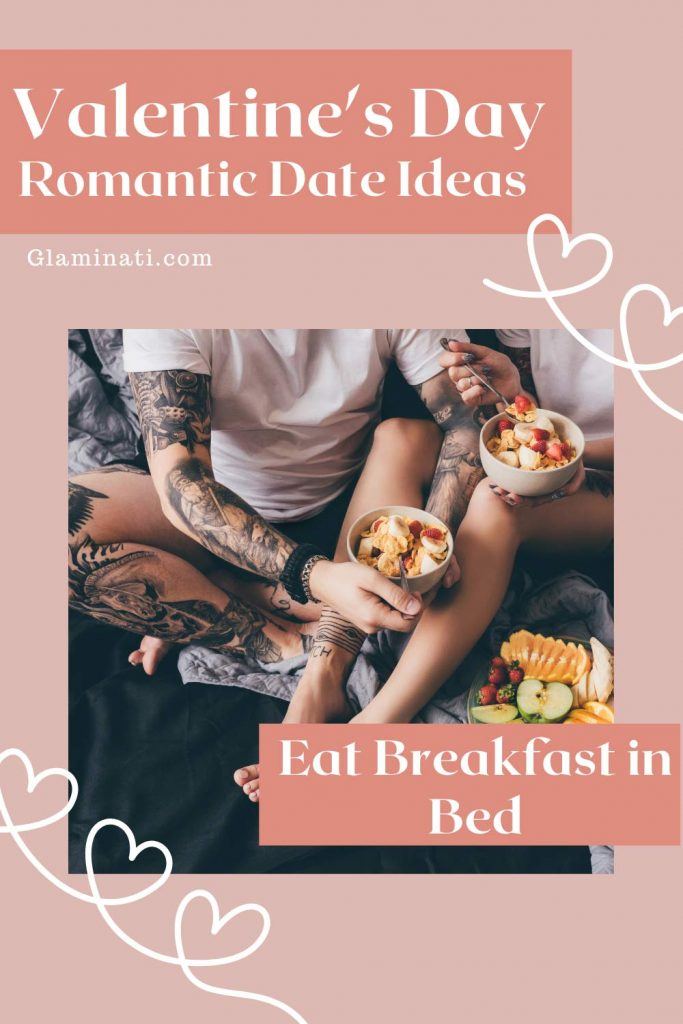 Some Valentine's Day ideas are considered to be old-fashioned clichés, but that does not make them any less required when the romantic holiday hits the calendar. Eating breakfast in bed is something most couples in movies do. Make her favorite coffee, add up some tasty croissant to the tray and surprise her the minute she opens her eyes. A great beginning of a wonderful day is granted!
Have a Parisian Date Night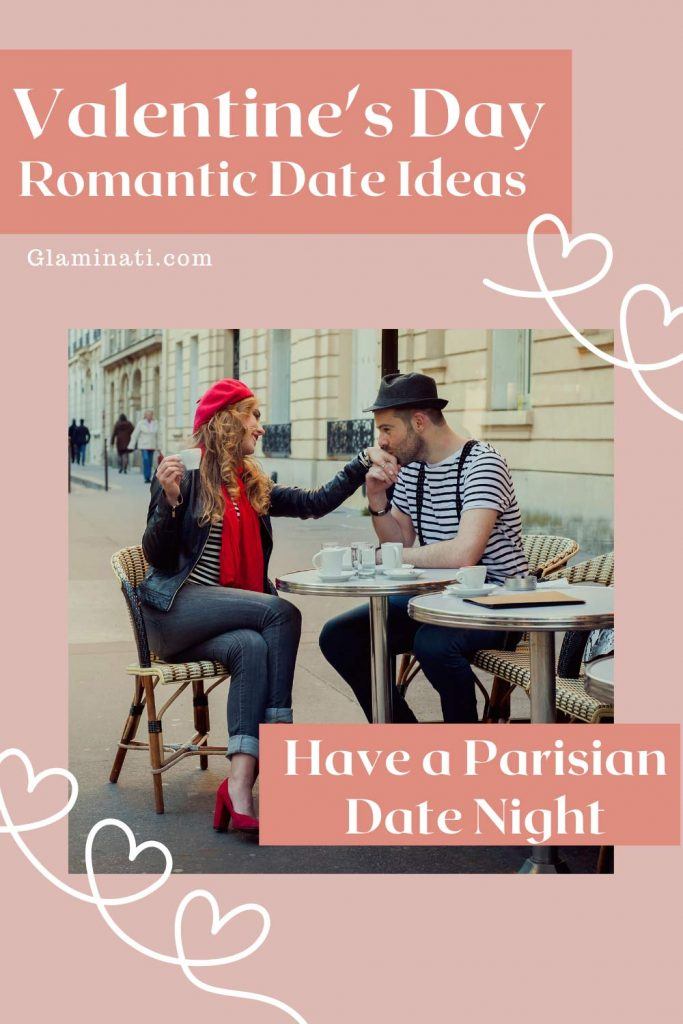 Going to Paris for Valentine's is what many couples dream of. If you can fit the trip into your budget, then a real Parisian night is not that difficult to come up with. However, if going to Paris is out of the question – bring Paris to you! A bottle of a good wine served with tasty cheese, classy Parisian chansons, and dimmed light with an Eifel tower on the screen will create the atmosphere in the safety of your house!
Take a Bath Together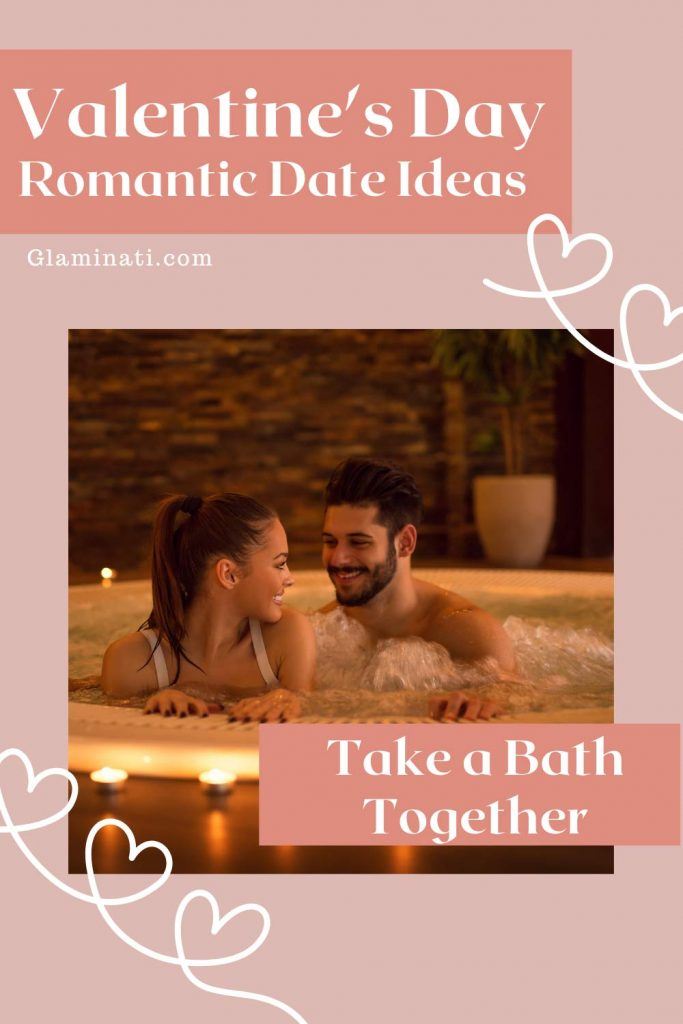 A nice, hot bath after a long day at work is something that most of us crave for. Surprise your other half with a bath filled with aroma salts, rose petals, sparkling candles, and calm music in the background. The moment your love gets in, join her with an ice-cold glass of champagne, and forget about the daily worries for a while! If there's anything more relaxing, we do not know about it!
Make Some Music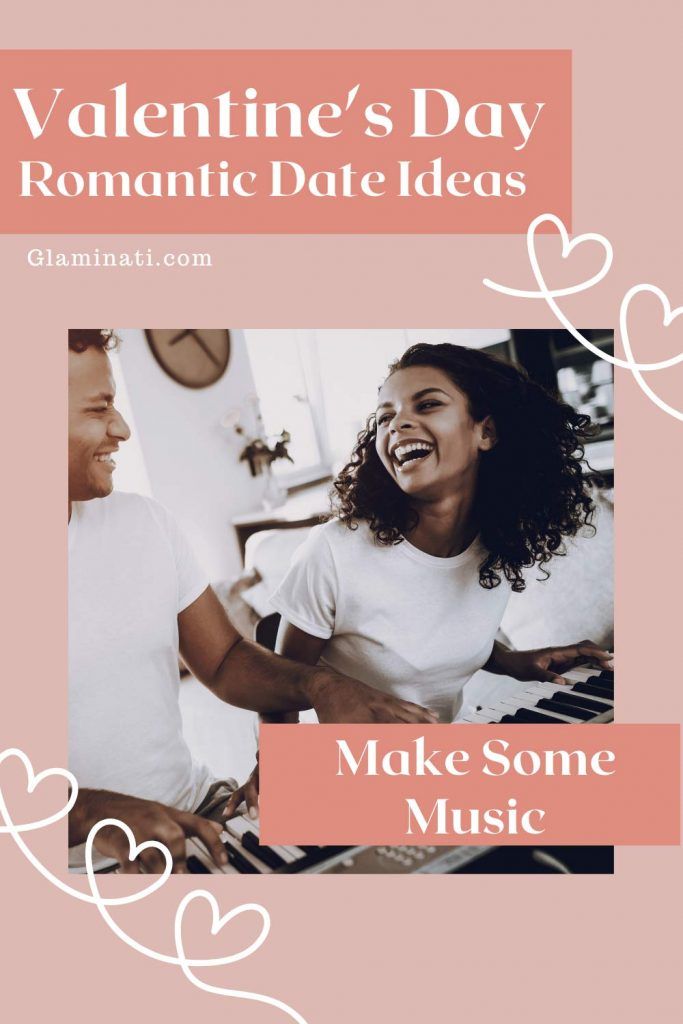 Neither of you may be a natural-born singer, but that shouldn't stop you from spending some quality time together when Valentine's comes. Turn your favorite tunes on, grab a couple of mikes, and start your karaoke journey. You may discover some hidden talent of one another, or you may not. However, the joyful moment share together are worth the effort!
Play Board Games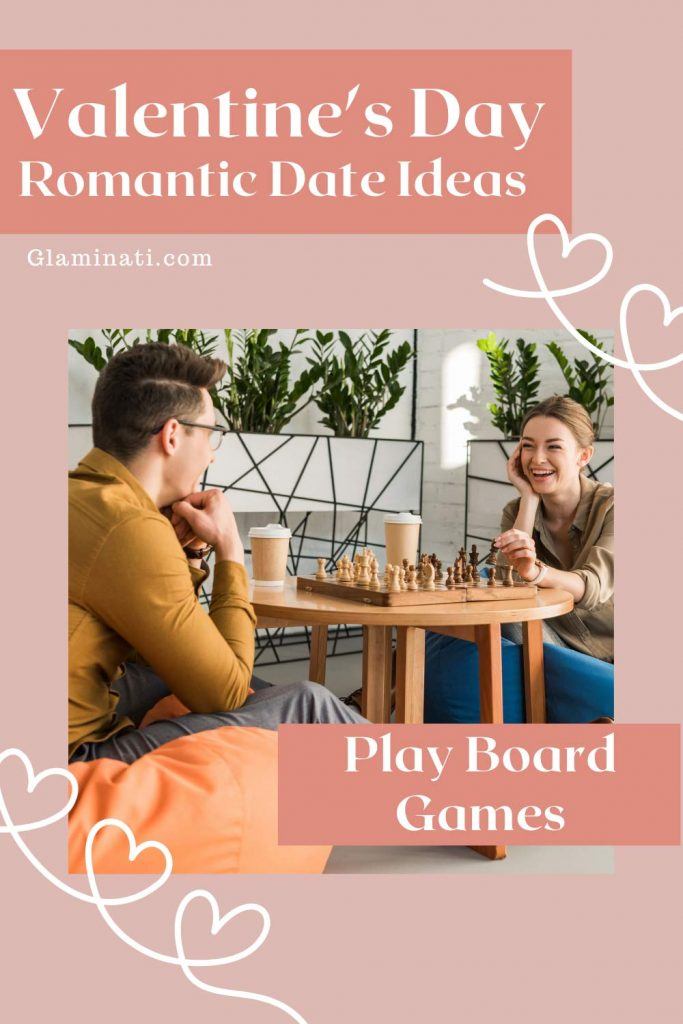 If she is not into the movies and you are not into the singing, you should opt for a compromise. A board game night is one of the best things to come up with in situations like that. Not only will you polish your logical possibilities, but you will learn a lot about the partner you are with. Lastly, a glass of wine will always brighten the atmosphere no matter the geeks you are!
There you have it! 20 fun and romantic ideas for your honey on Valentine's Day. Have fun and remember that love is to celebrate every day, not just on February 14th! But don't forget, that if your plan breaks you can always spend single valentines day in a good way!
Was this article helpful?