There are many people who are single on valentines day. For most of them, it feels like a true disaster. However, we are here to prove you that you can be happy when the holiday comes, even if you are single. There are so many things to do when you are alone on Valentine's day. Today we are going to discuss just a few ideas of what to get yourself busy with during this day. Choose any idea, and you will come to the understanding that being single is not the end of the world!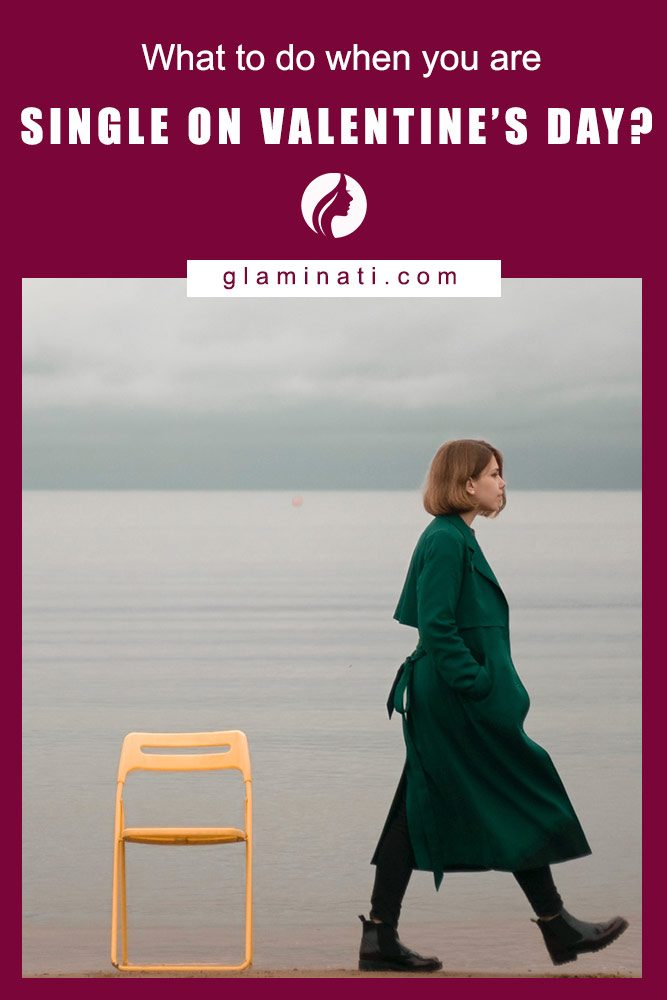 Don't Feel Sorry For Yourself
Very often people who are single during Valentine's day feel sorry for themselves. Do not be one of them. There is nothing to feel sorry about since there are a lot more people who are in the worse situation than you are. Besides, everything happens for a reason – if you broke up with your partner it was meant to happen, and there is nothing you can do about it.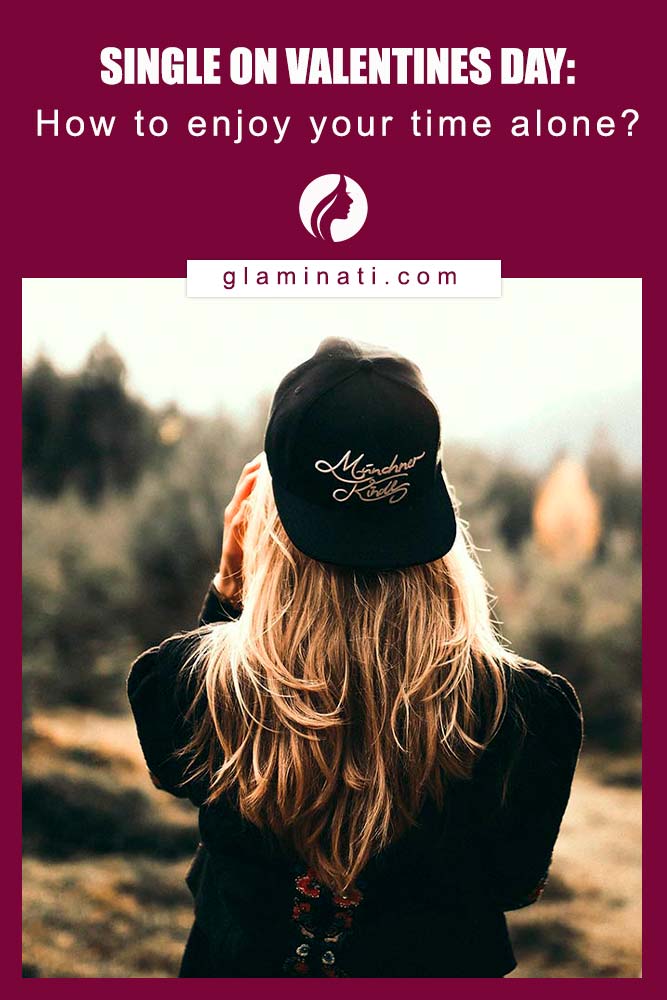 What is more, you should in no case compare yourself to other couples since you may never know what is happening behind the closed doors. Last but not least being single is ok, that is nothing to be ashamed of. Enjoy your time alone instead!
Send Yourself A Symbolic Present Or Flowers
It is essential to remind yourself that you love yourself. The best way to do so is to send yourself a lovely present. Be it a beautiful bouquet or something else it is nice to realize that you care about yourself in the first place.
Spend Time With People You Care About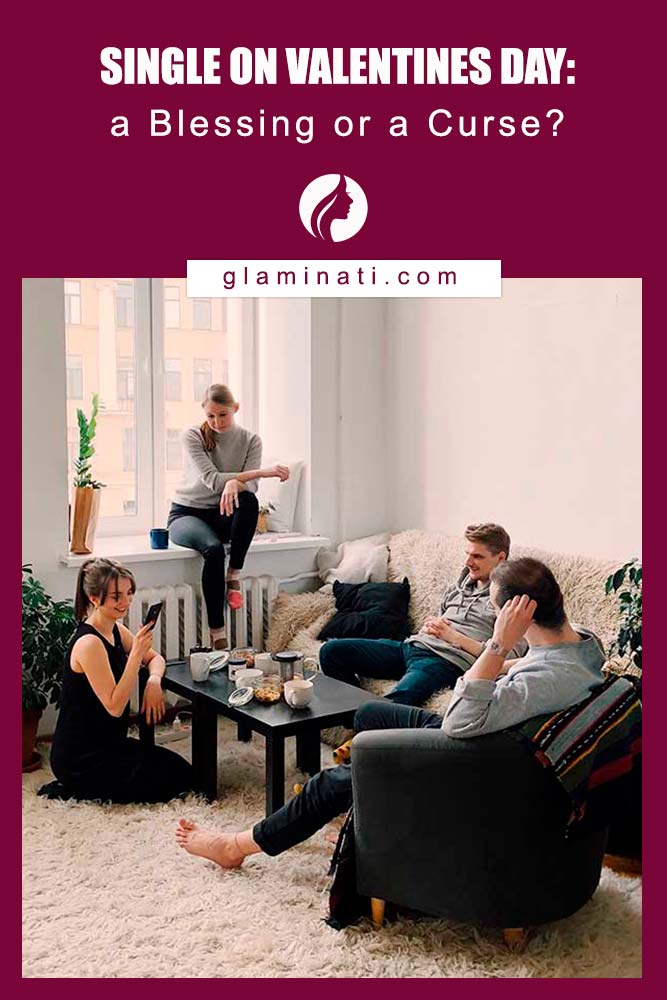 There are people who love you despite your single or involved status. Think about your parents, friends, sibling, even pets. Just spend some quality time with those who love you unconditionally. Love is love; it does not matter whom it comes from.
Do A Secret Santa-Like Valentine Exchange With Your Other Single Friends
Those of you who wonder what to do on valentines day when your single – do secret Santa exchange. Even involved people will appreciate a secret present not to mention those who are currently alone.
Have Some Chocolate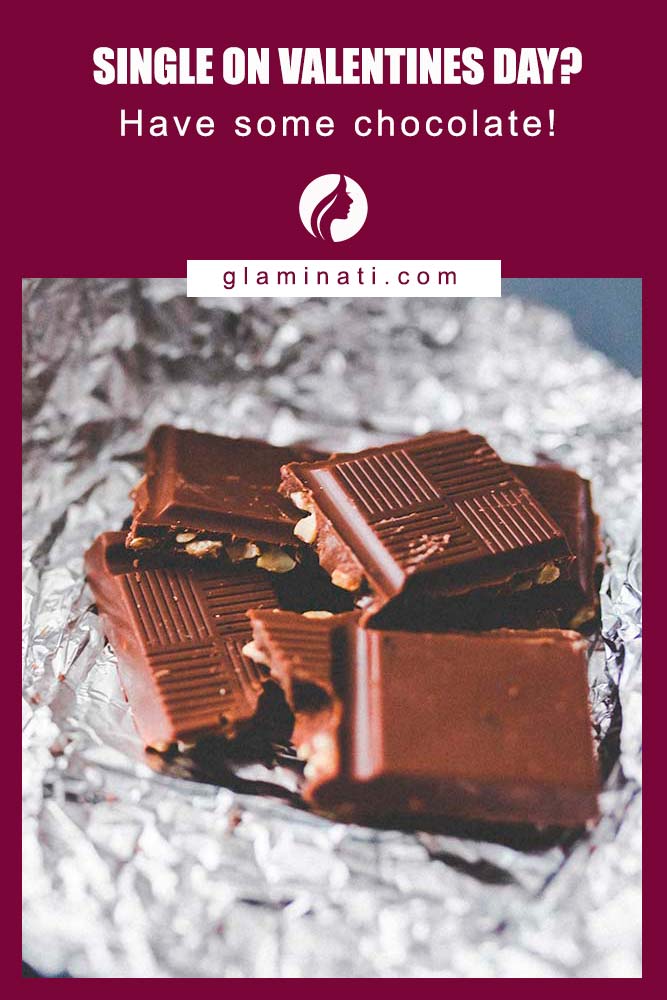 Being single on valentines day means that you can treat yourself to some chocolate. Even if you are on a strict diet – this is the perfect time to cheat a little. Not only chocolate tastes heavenly, but also it contains endorphins, which will surely raise your mood.
Do Something Nice For Another Person
In case you are alone on Valentine's, but you are aware of the fact that someone needs help – reach out that helping hand. You will kill two birds with one stone – you won't be alone, and you will help someone who is close to you. It is a win-win option!
Arrange Shopping Marathon In Pursuit Of Holiday Sales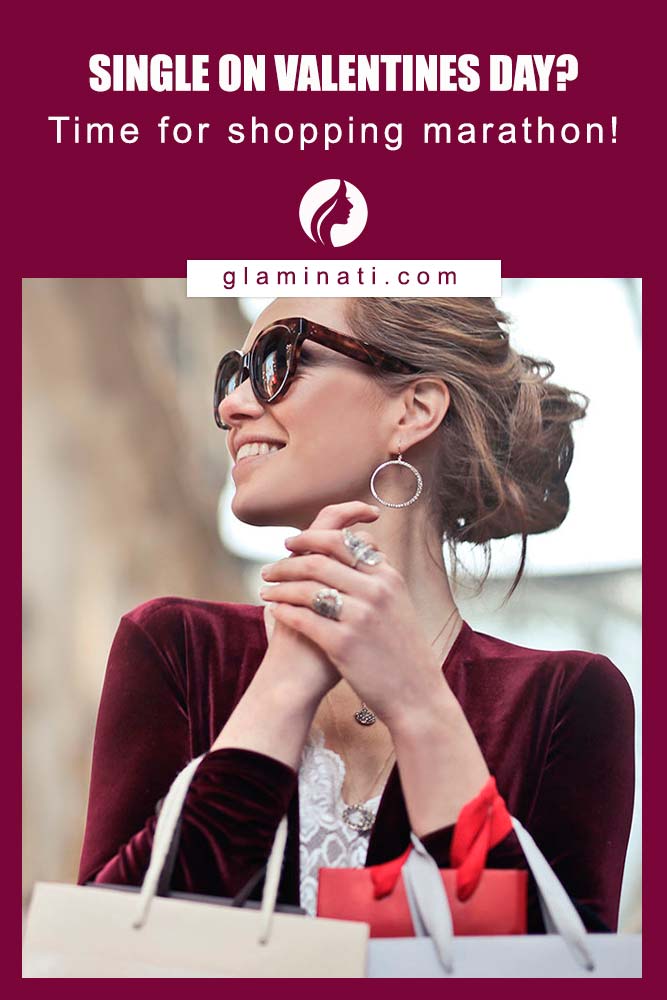 Some fresh clothing items are always a nice way to lift your spirit. Not to mention that shopping is a perfect way to spend Valentine's day if you do not have a second half. What is more, very often stores have discounts for the day.
Pamper Yourself At A Spa Or Beauty Salon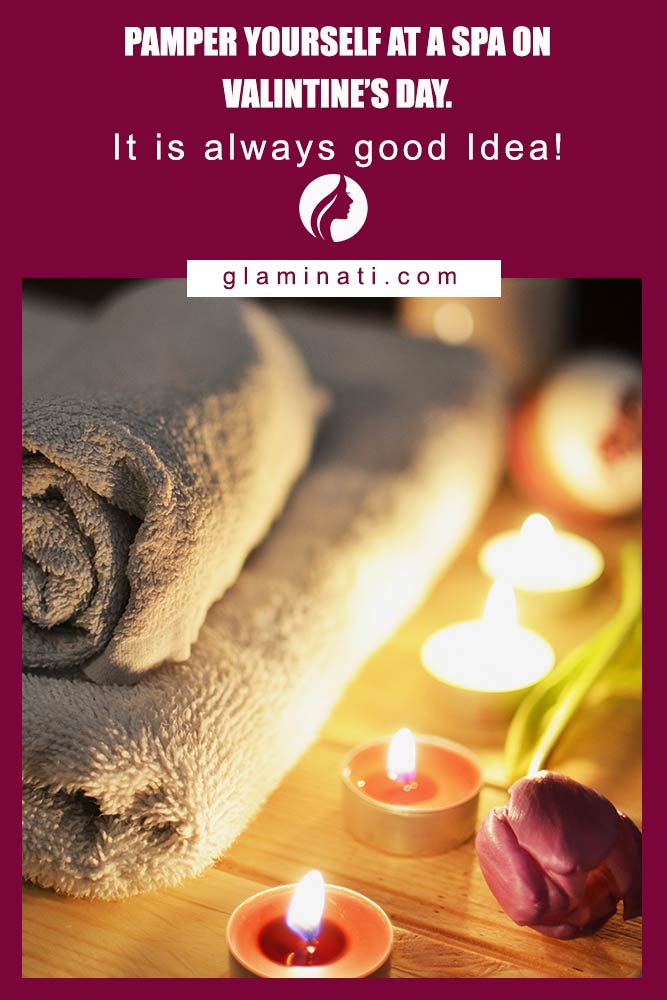 Devoting time to yourself is essential. That is why if you have single valentines day – spend it on yourself. Go to the spa salon, treat yourself with a massage session, opt for manicure or pedicure. Do anything that makes you feel happy and makes you look gorgeous!
Change Up Your Look
If you ask us what is the best way how to be single on valentines day – we say that you should devote this day to yourself. If you have been thinking about changing the haircut or hair color – go for it. Changes always bring in positive emotions. Not to mention that a new look may be crucial for you not to be single when the next Valentine's comes!
Have A Movie Marathon Featuring Your Celebrity Crush
Those of you who do not want to leave the house for valentines there is also a worthy suggestion. Surely, all of us have that one favorite actor that we may have a crush on. What we are suggesting here is to gather all the movies with your fav actor and have a movie marathon for Valentine's!
Sit With A Baby Of Married Friends That Never Gets A Night Out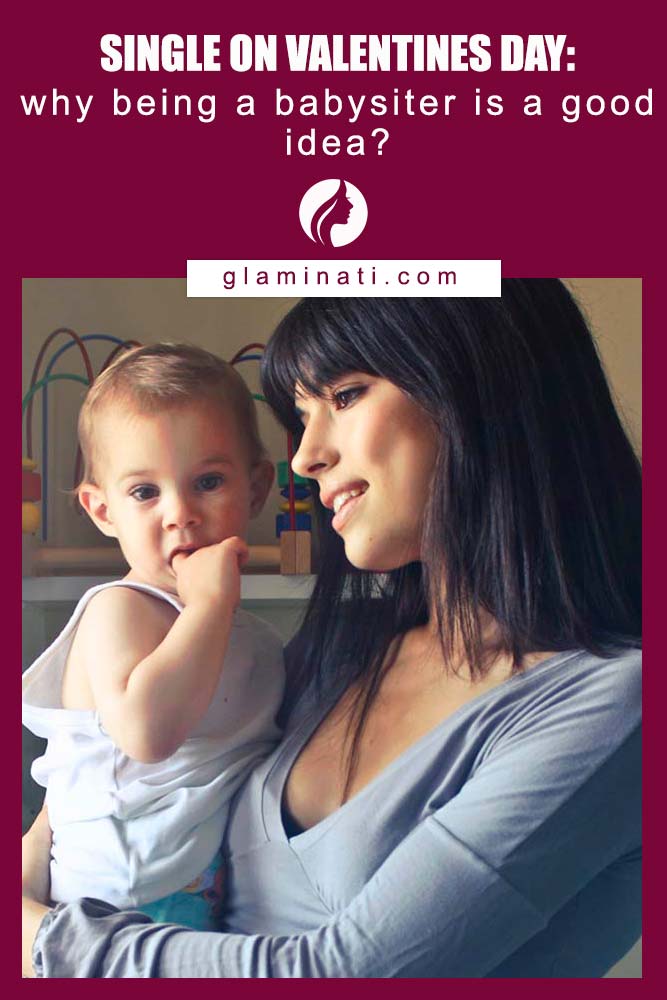 Being a parent is a tiresome and a full-time job, we all know that. In case you have a couple who are parenting non-stop – grant them an evening off and spend time with their child. This may be an excellent experience for you and the best opportunity for them to rest a little.
Take A Class
Very often, there is that one class we would like to take, but the busy lifestyle or other things interfere. Being single on valentines day is your perfect opportunity to take that class. Who said that you couldn't spend the day with some quality?
Do Something Your Ex Hated
The truth is that even a successful relationship does not mean that you are alike with your partner. There are undoubtedly some things that you love, and he hates. That is why if there is something your ex hated and you were somehow limited in the relationship – now you can freely do it without anyone judging you or rolling the eyes.
Make An Anti-Valentine's Day Party
Valentine's day is indeed a respected holiday, but you are not bound to love and celebrate it. Just find some people who think the same and throw yourself an anti-Valentine's day party. As simple as that!
Go On Travel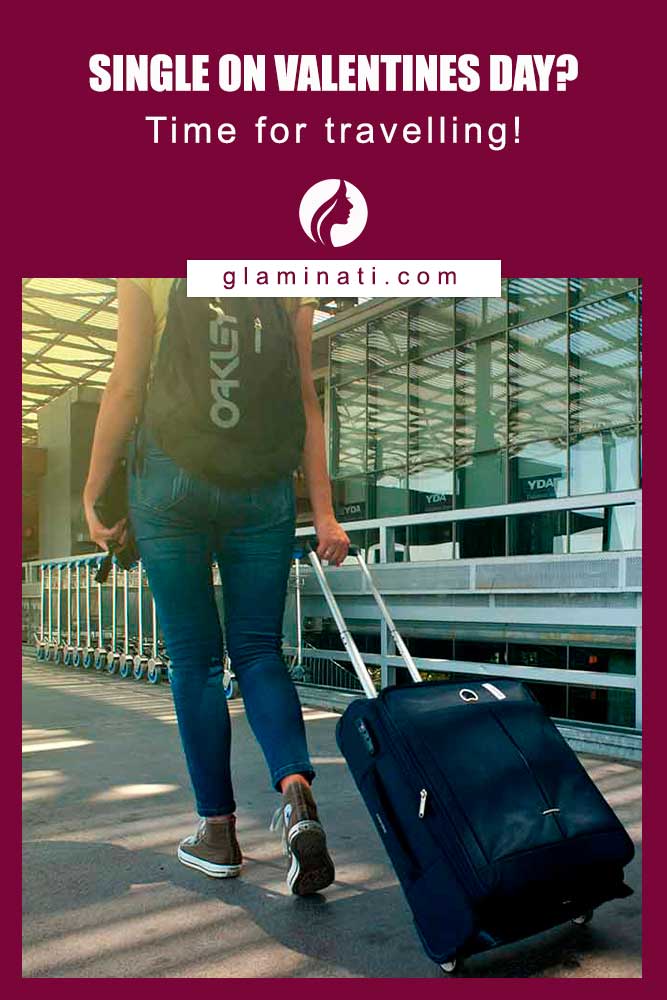 Who knows what next year may bring into your life? That is why the best way is to live the moment and to do something that you always wanted. Going on a vacation or visiting a country, you always wanted will surely be a way to remember your single Valentine's!
Go On A Date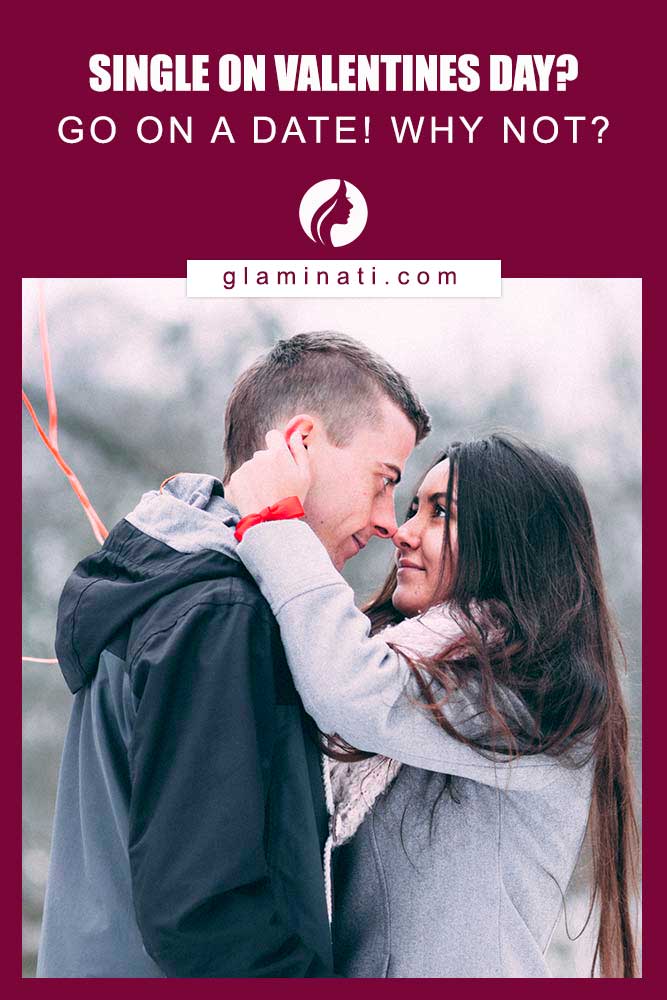 Last but not least – go on a date. Why not? Think about the fun ways to spend the first date and go for it. It may transform into something serious or it may not – but at least you will have some fun. We think it is worth a try!
REFERENCES:
Saint Valentine's Day or the Feast of Saint Valentine, is celebrated annually on February 14. Source
To be alone on Valentine's Day can seem like the absolute worst sometimes. Source
Resist the pressure to couple up if it doesn't happen to be the time for you, and celebrate the moment. Source
Was this article helpful?