By:

Glaminati Media

| Updated:

06/17/2019
Simple Metal Bookcase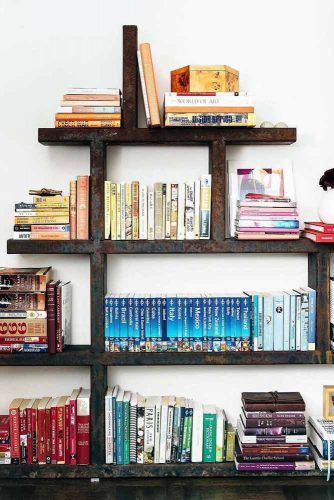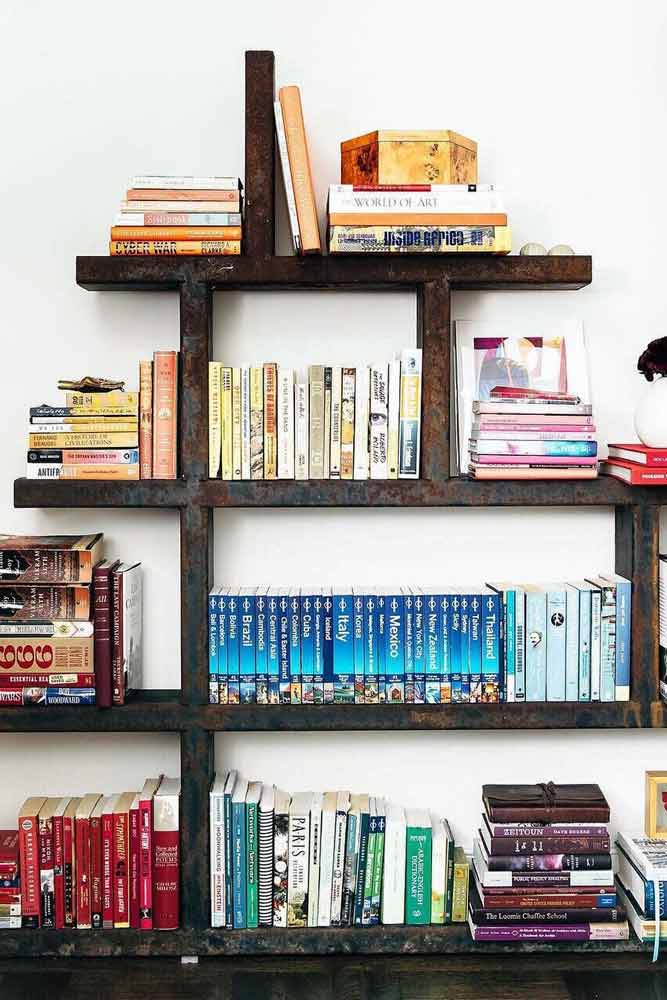 One of the reasons why people go for industrial and urban modern styles for their apartment is how the simplicity of their elements reveals its beauty. The truth is, a simple small bookcase made of metal pipes of tubes and a flight of creativity is enough to organize your books perfectly. Make sure to create both horizontal and vertical piles and try putting them in a color-matching order to make it big.
Source: lisagalanodesign via Instagram

Triangle Wood Bookcase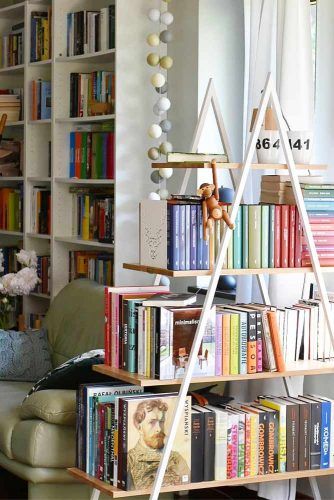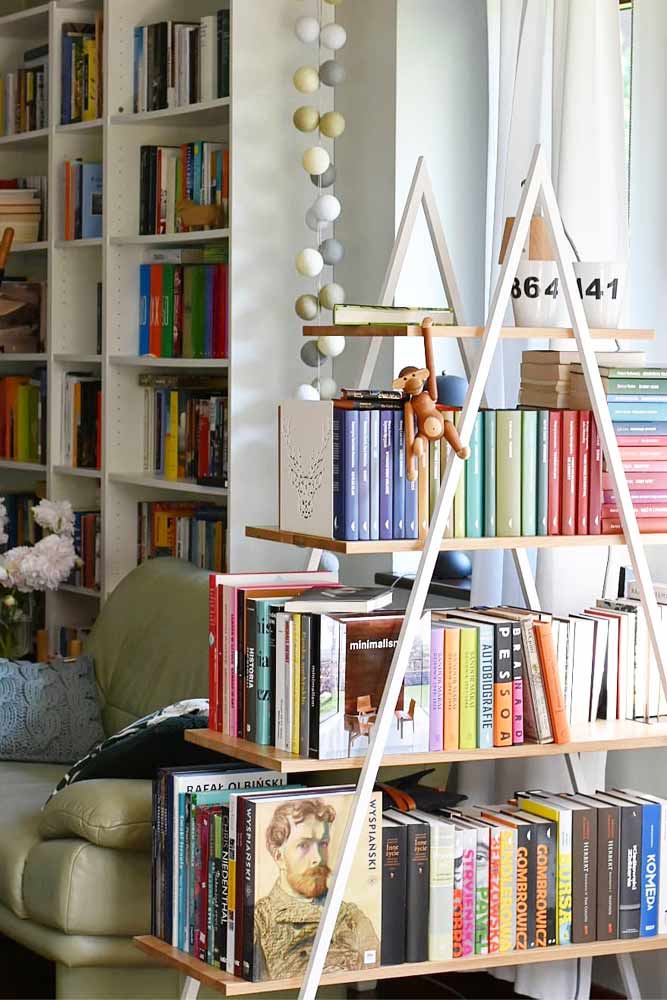 Geometric bookshelves, as well as bookcases, are universally suitable for all modern styles. Since most of them are focused on simplicity, you won't go wrong if you opt for a simple triangle 'case as it will not only fit in authentically but also let you show off plenty of books. Plus, you can also play around with the book arrangement: it's one of the most spacious shelving ideas.
Source: anny_dom_kultury via Instagram

Bookcase Headboard Design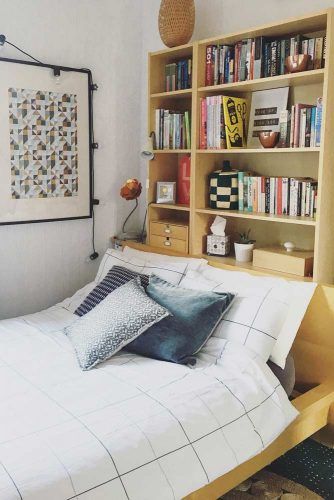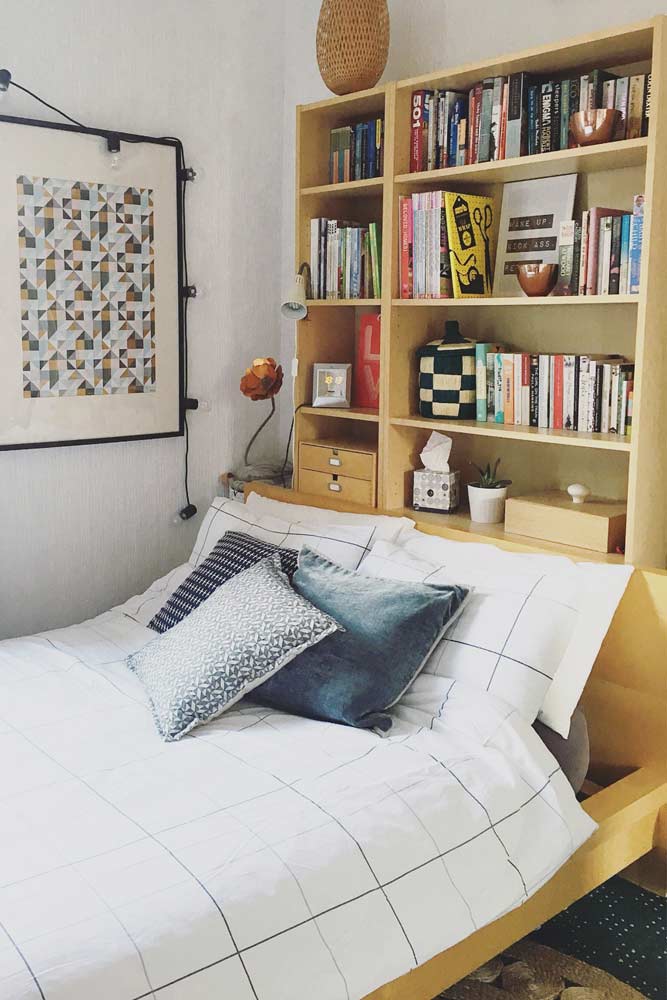 Many people associate their bedroom with a place where they can not just spend a night sleeping but to have some rest writing a diary or reading a favorite book. If you're one of such folks, you will love the idea of a bookcase headboard that keeps all your books and magazines right at hand. Besides, it's really easy to choose a design for it: it just should match the finish of your bed.
Under Stairs Bookcase Design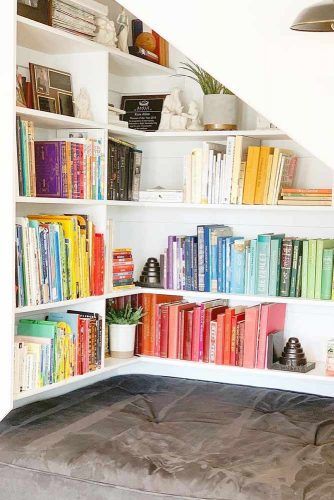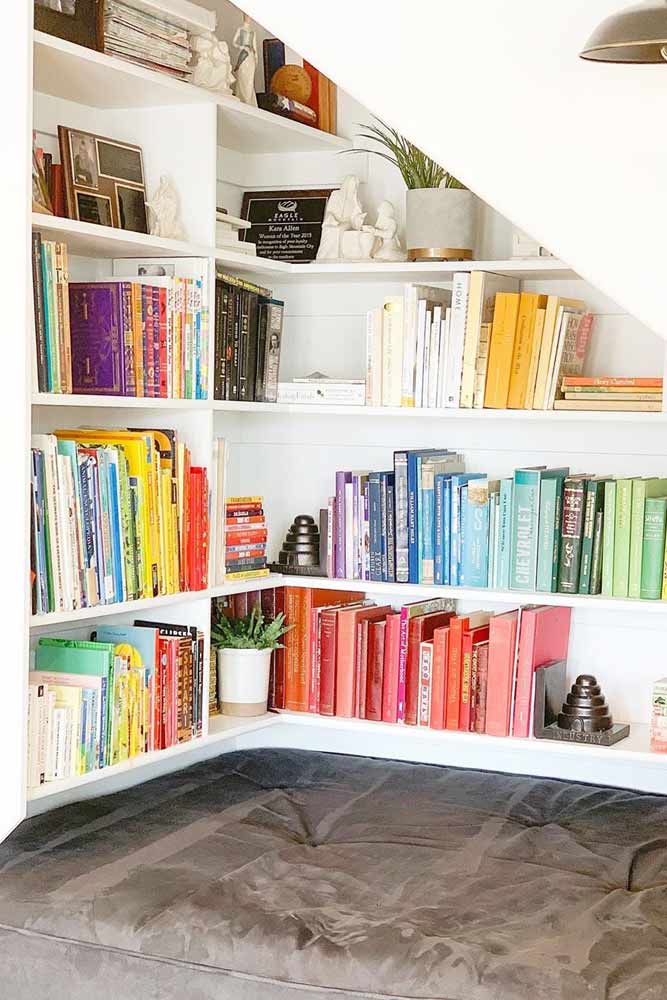 Nowadays, there's no better idea of filling the space under stairs than transforming it into a reader's corner. In this way, you can spruce up your place with a sense of coziness while providing yourself with a lovely place for a rest. The best way to making the idea of under stairs storage complete is to equip it with a built-in couch. Looks like a whole new room, huh?
Barrister Bookcase Idea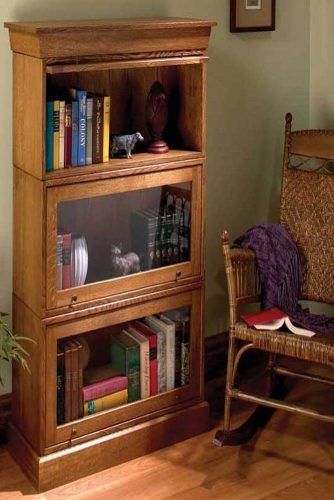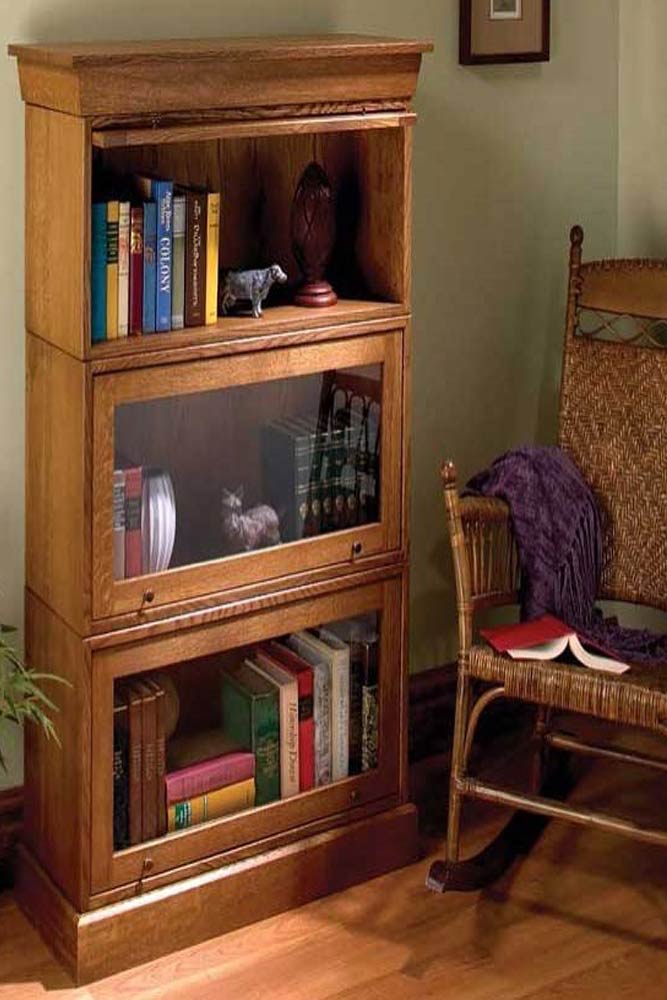 Those who are into traditional wooden interior styles can't imagine their place without a barrister bookcase. While being a piece of furniture, it actually sets the tone for the whole design when it comes to styles inspired by the 18th and 19th centuries. Its precise structure is pretty simple and predictable, which is a win for practical people. In general, it comes as a wood bookcase with doors, where shelf units sit horizontally. Also, it's better to go beyond just one storage case: instead of going for a big one, complement your place with a couple of medium sized 'cases.
Source: popularwoodworking via Instagram

Tall Bookcase In Classic Style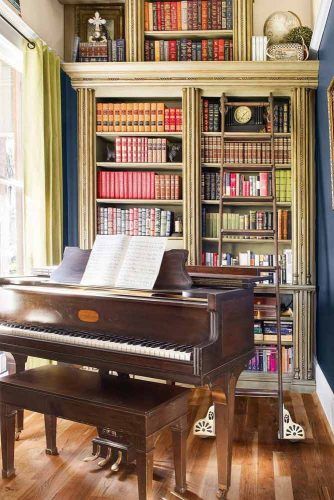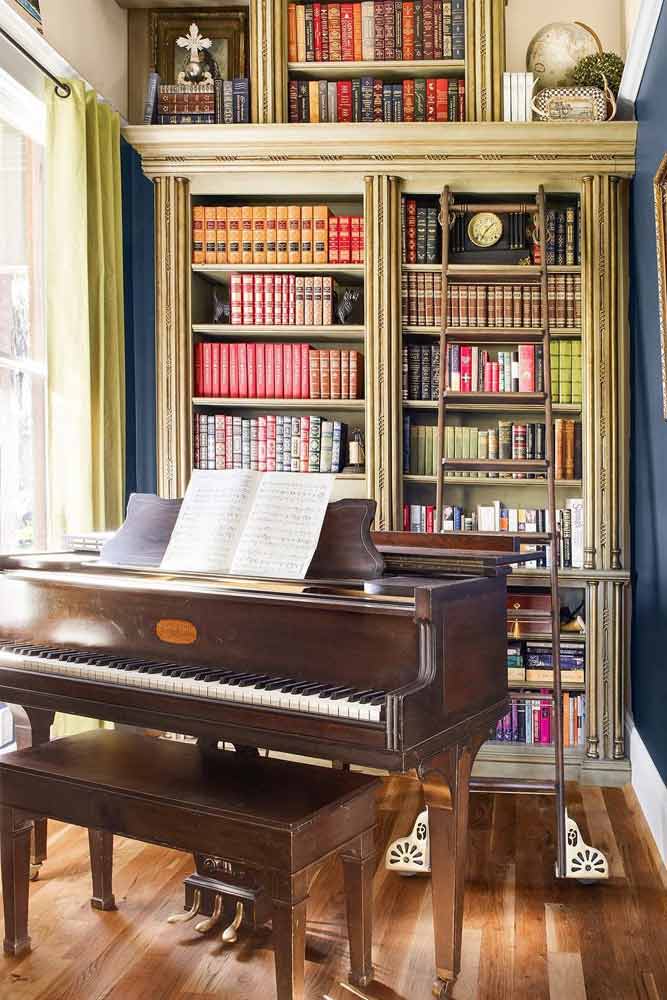 Another timeless classic that will never go out of style. As a number-one choice of people who respect traditions in every way, this type of bookcase combines pragmatism and fashionability at once. There's no need to mention that such a style is rather for old-fashioned people (in a good way), as more and more modern folks are switching to e-books. If you're classic to the bone and have a lot of books to store, putting it in such an exquisite 'case would be a fantastic choice.
Source: thisoldhouse via Instagram