Winter makeup involves more than just applying decorative cosmetics. Due to the cold weather, you should pay special attention to your skin. But the good news is that you can also do it in the process of beautifying. Just pick cosmetic products that contain special additives for skin care.
Bold Winter Makeup Ideas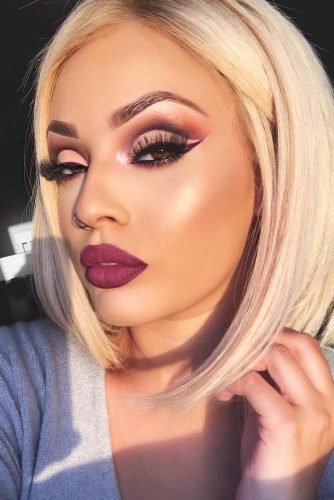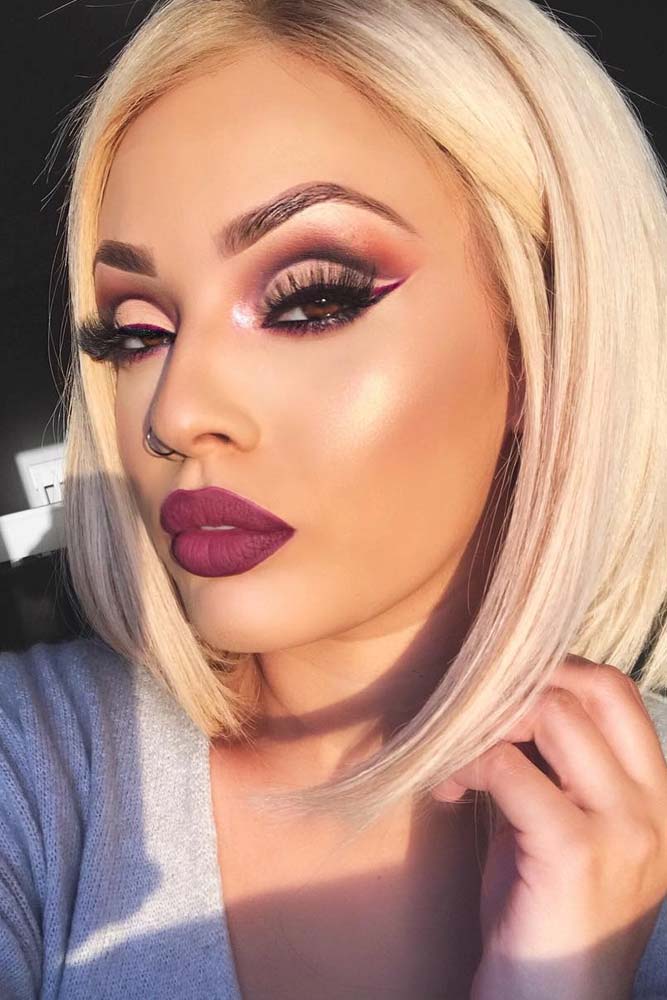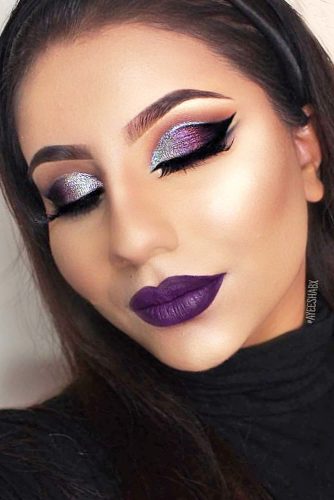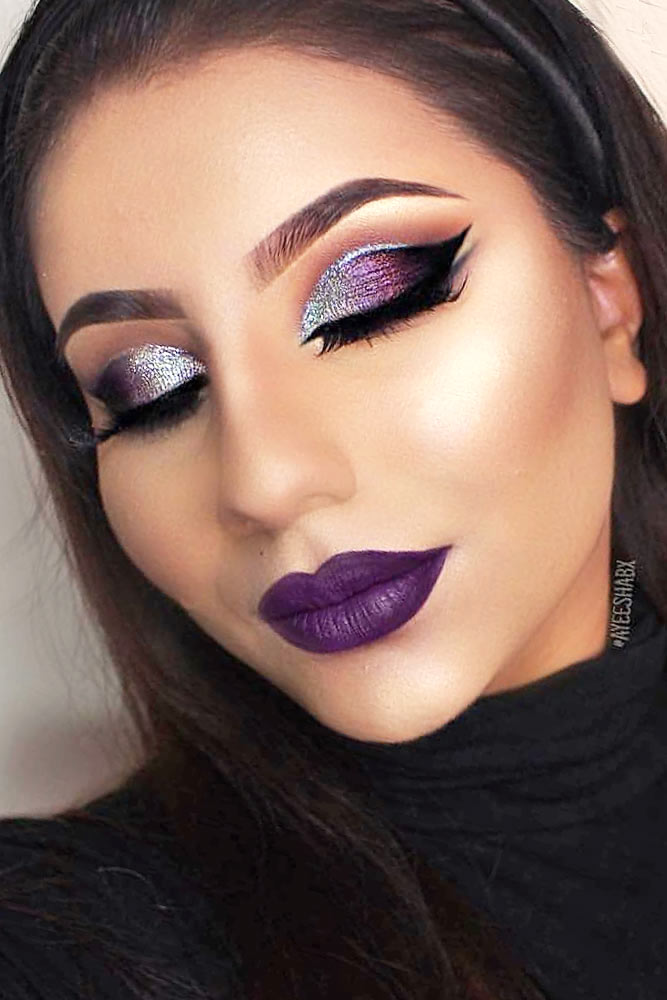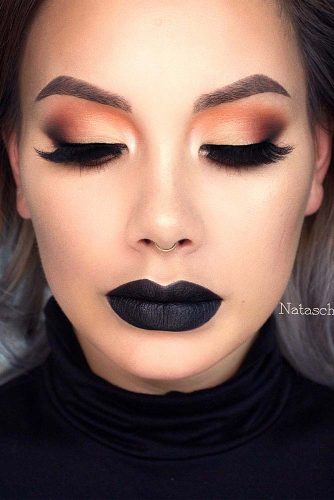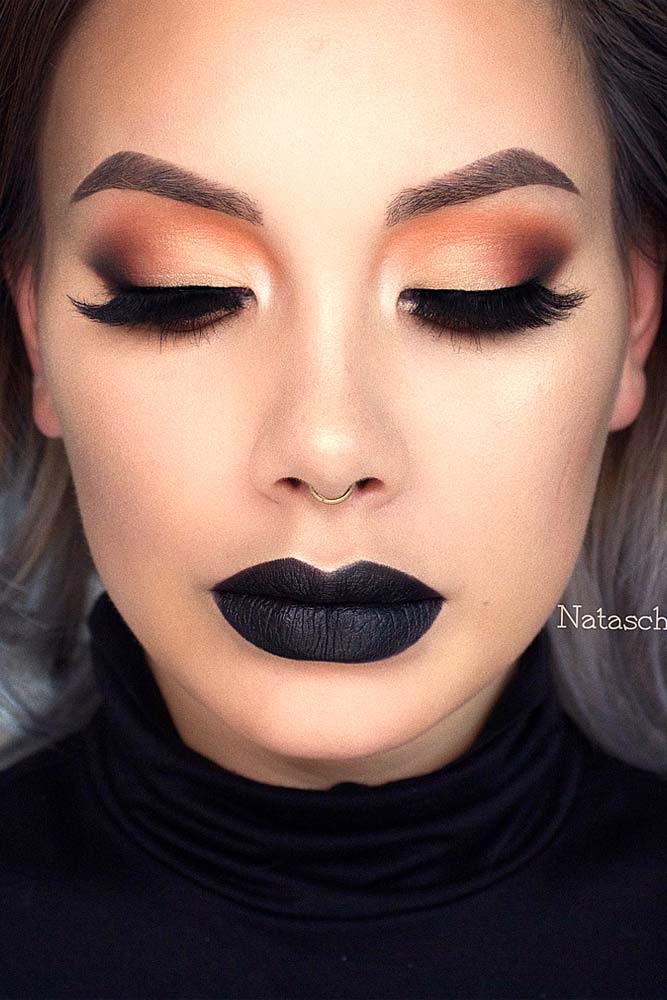 Credit: Instagram/viva_glam_kay, Instagram/ayeeshabx, Instagram/nataschap
When the cold days become the sad reality, learn how to lighten skin. You will need these practical tips to reduce the redness caused by the wind and frost. For example, apply a green-tinted moisturizer. It will soothe the skin immediately.
Glam Smokey With Nude Lips Makeup Looks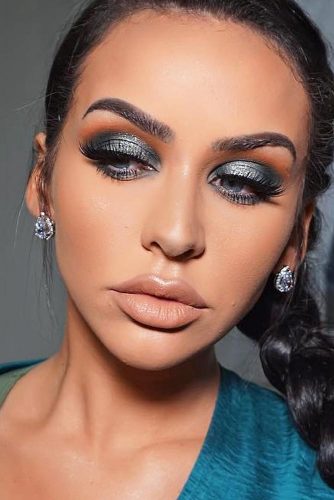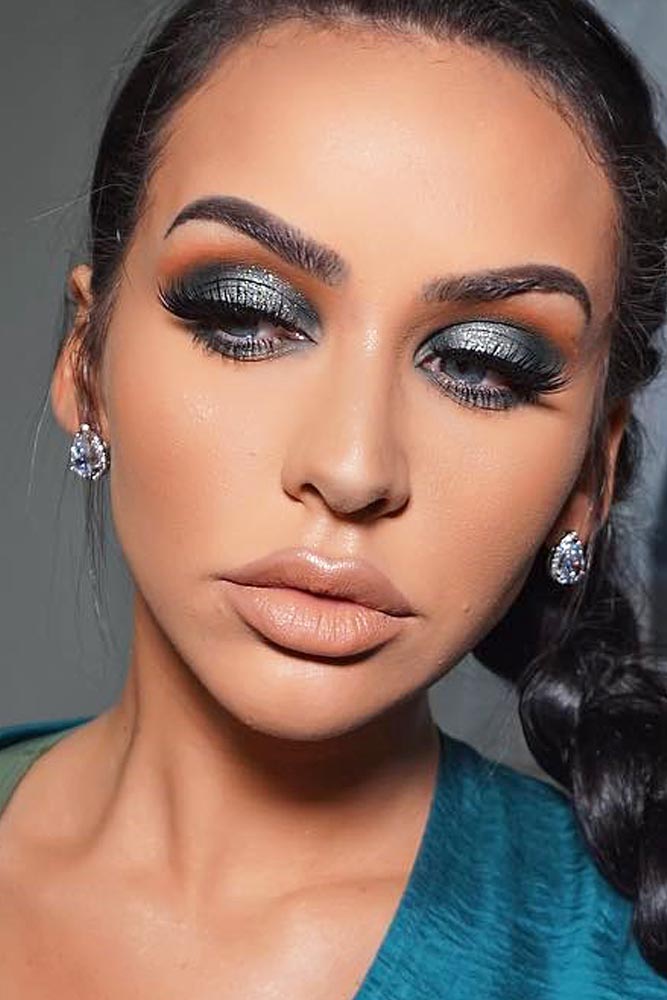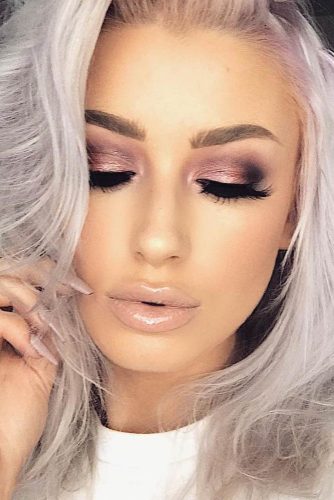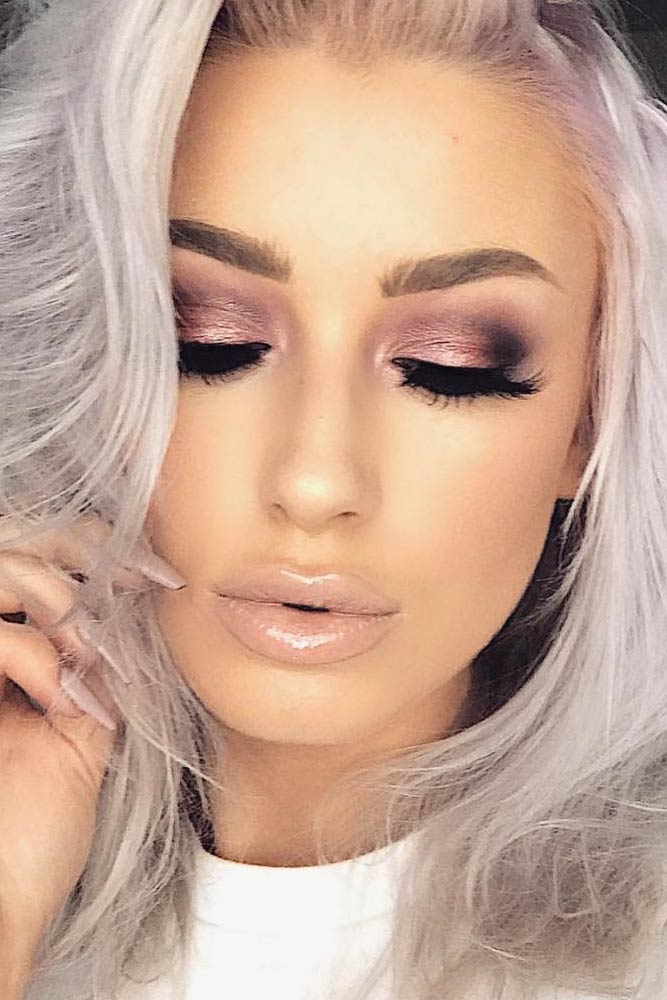 Credit: Instagram/carlibel, Instagram/lolaliner
And when your skin is light and glowing, it is time to learn how to get rid of dark circles under your eyes. Really, dark circles look even more vivid if your skin is light. It is not difficult and you can do it at home.
Glitter Smokey Eyes With Dark Lips Colors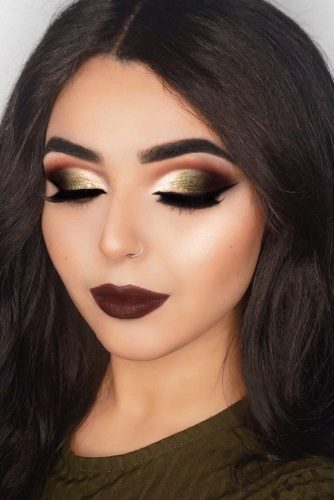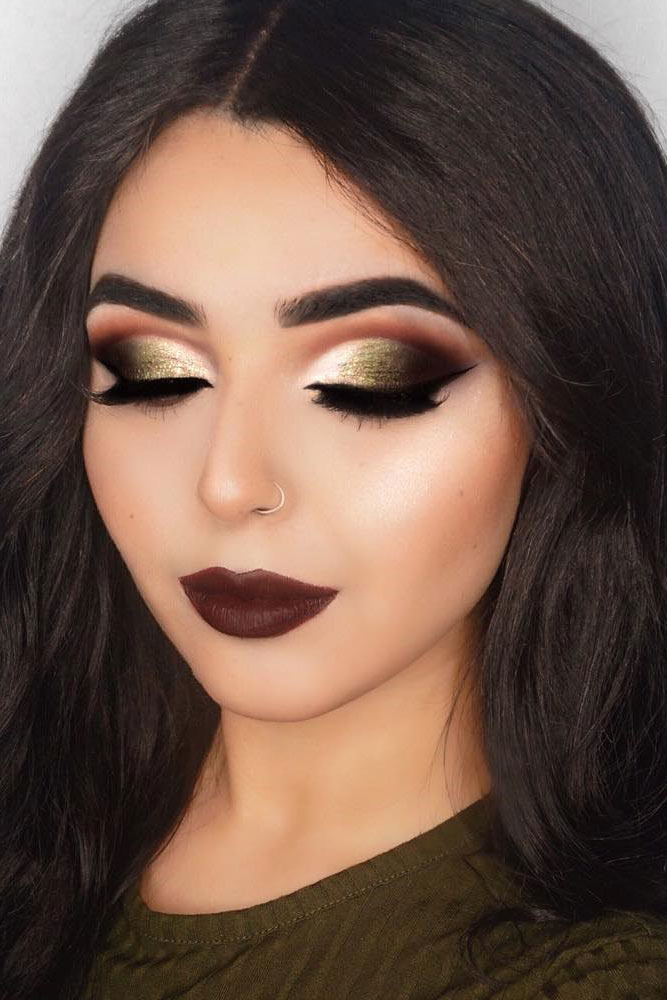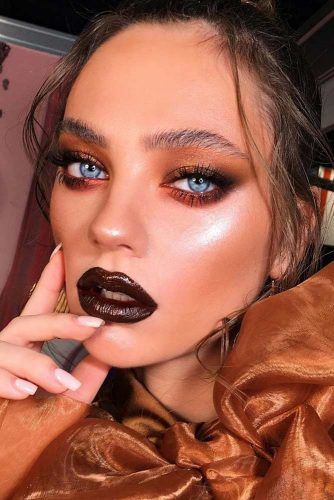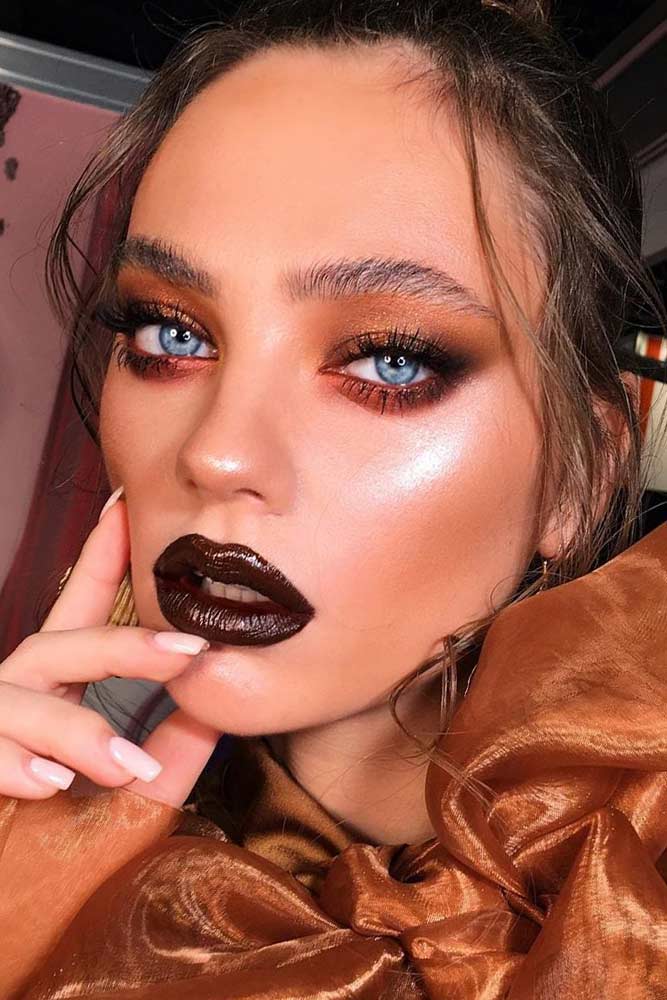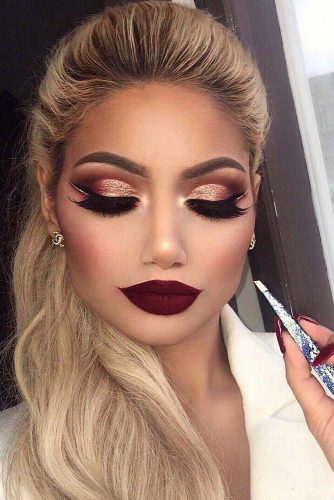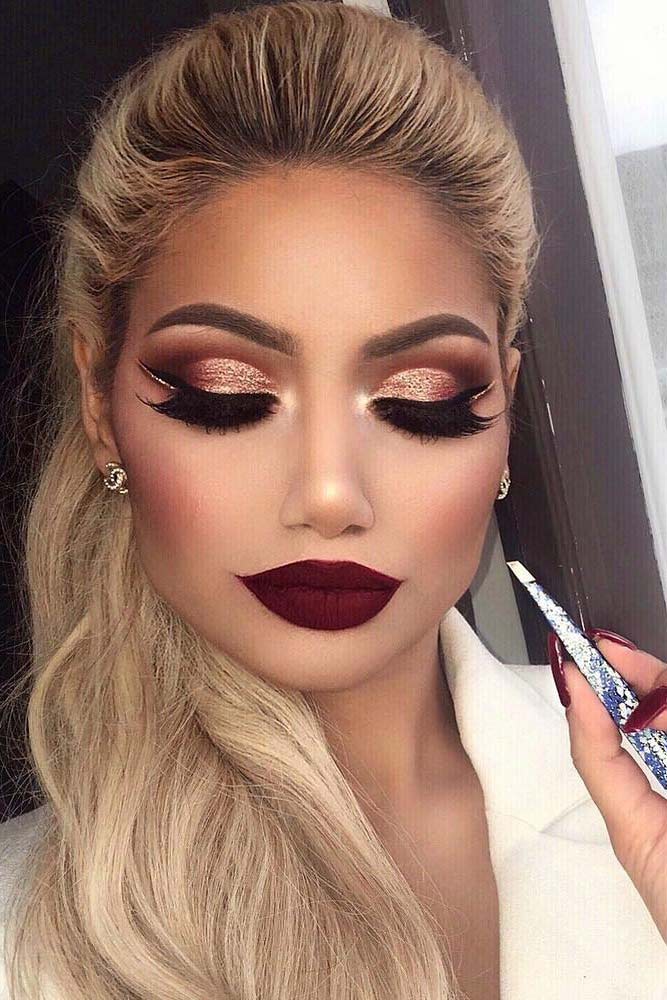 Credit: Instagram/zobeautyy, Instagram/tominamakeup,Instagram/makeupbyalinna
Although it might sound surprising, do not forget about suncream during winter, as well. The sun and snow glare can have a negative impact on your skin. Therefore, apply suncream half an hour before you go outside.
Natural Colors For Winter Makeup Looks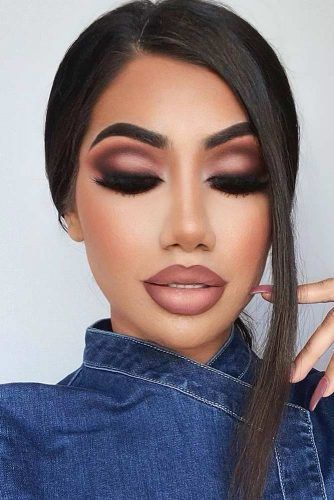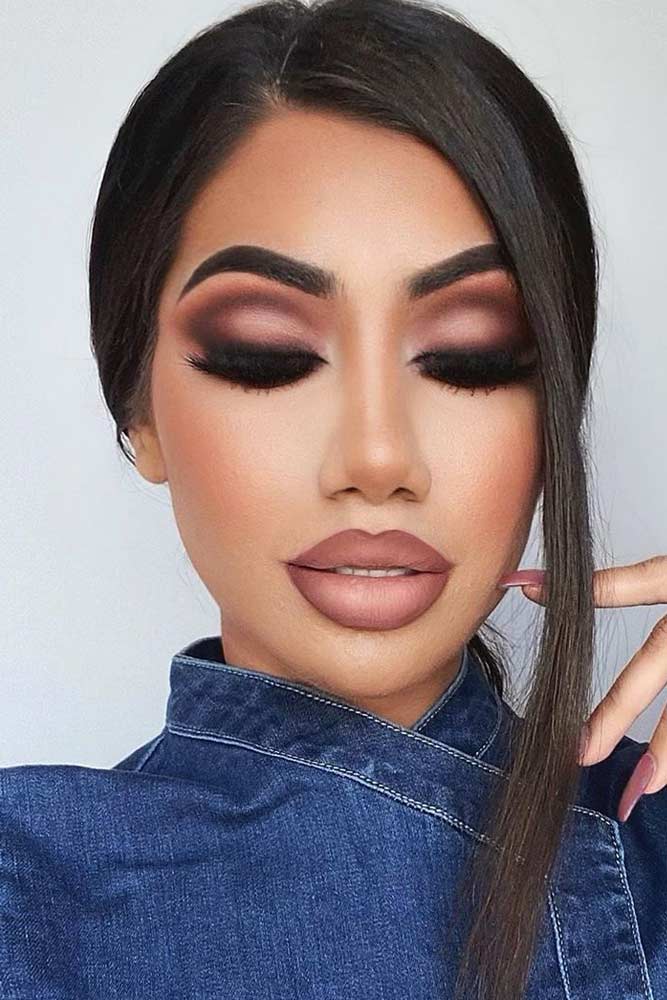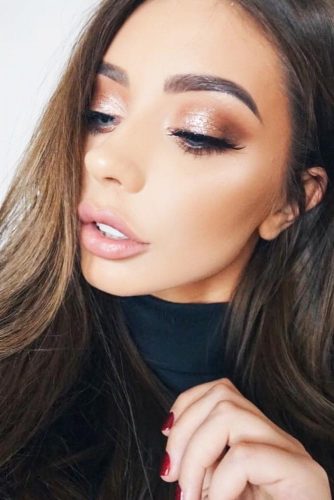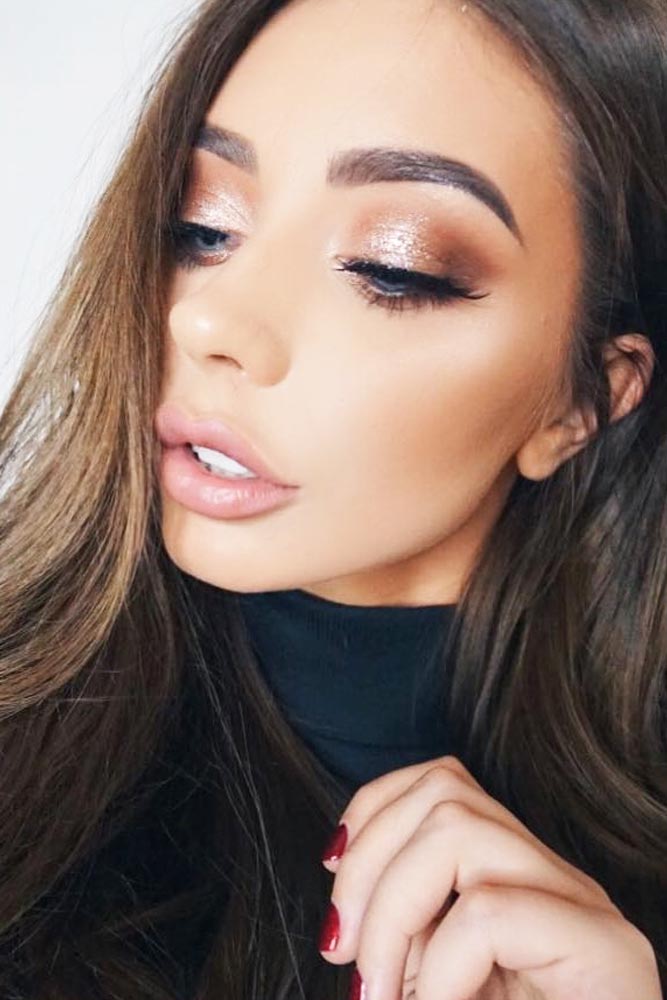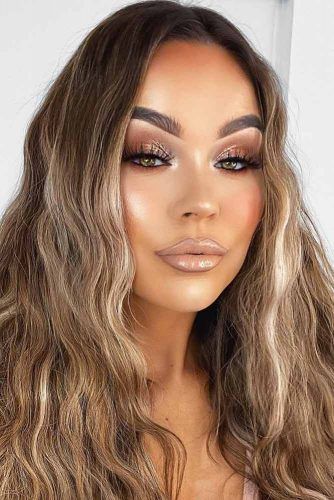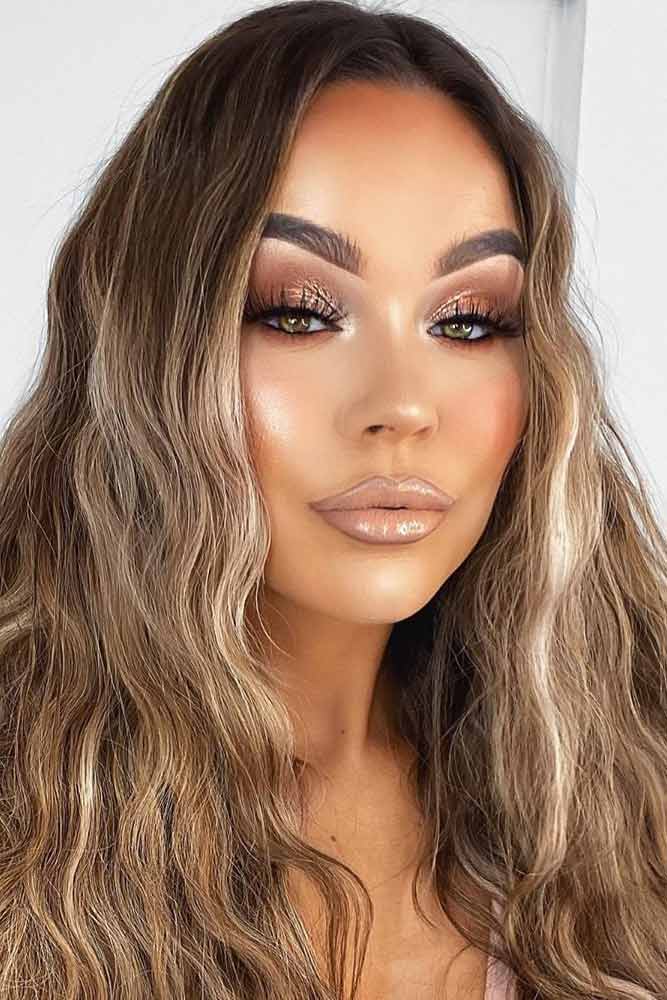 Credit: Instagram/makeupbyalinna, Instagram/danimansutti, Instagram/rebekaheller
If you want to do a sultry look, you should use shades of cinnamon and dark brown. A little amount of bronzer on the cheeks helps you to create the magic.
Makeup Ideas With Black Eyeliner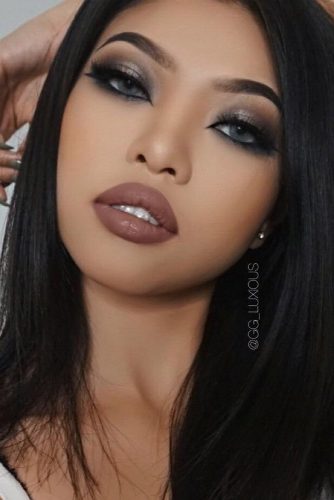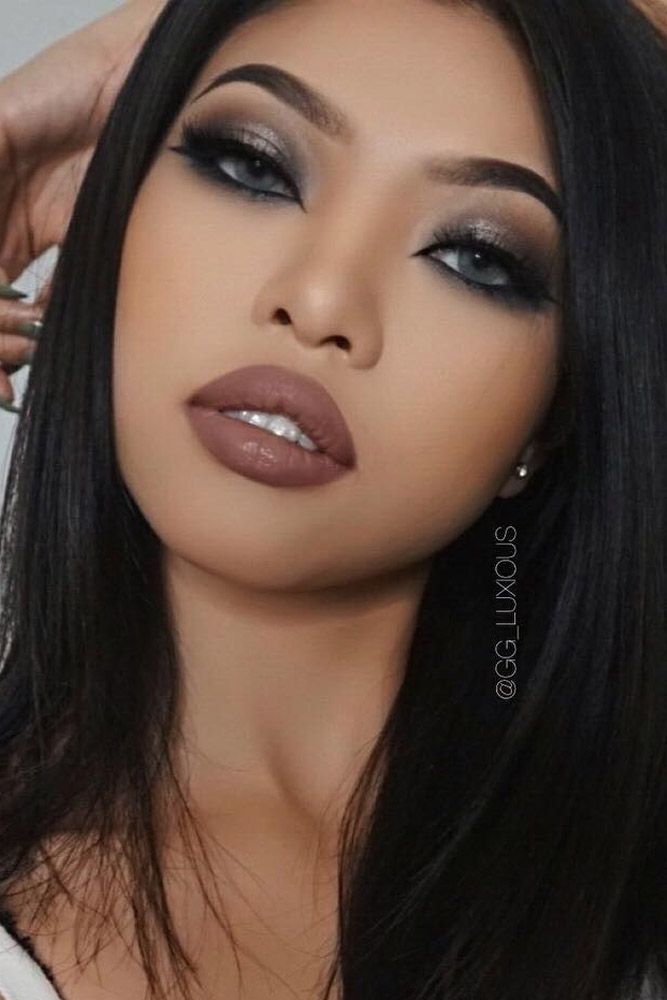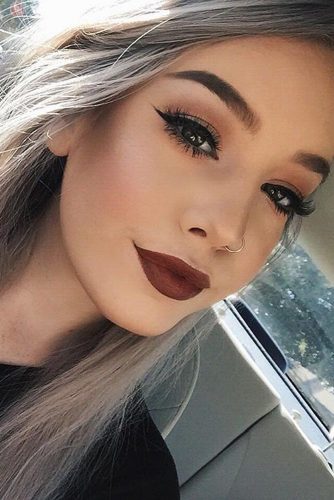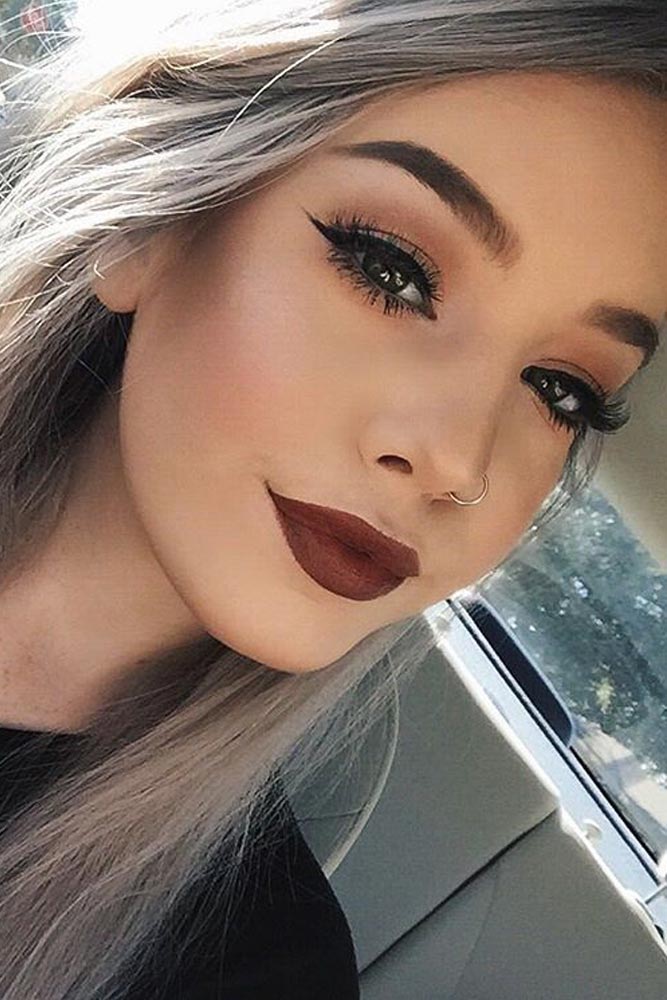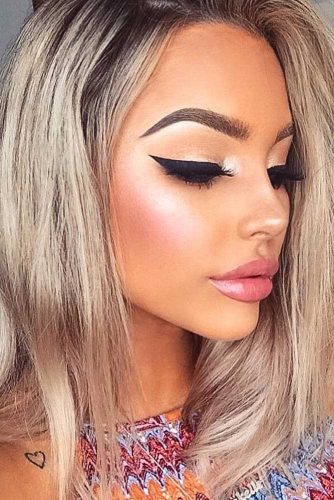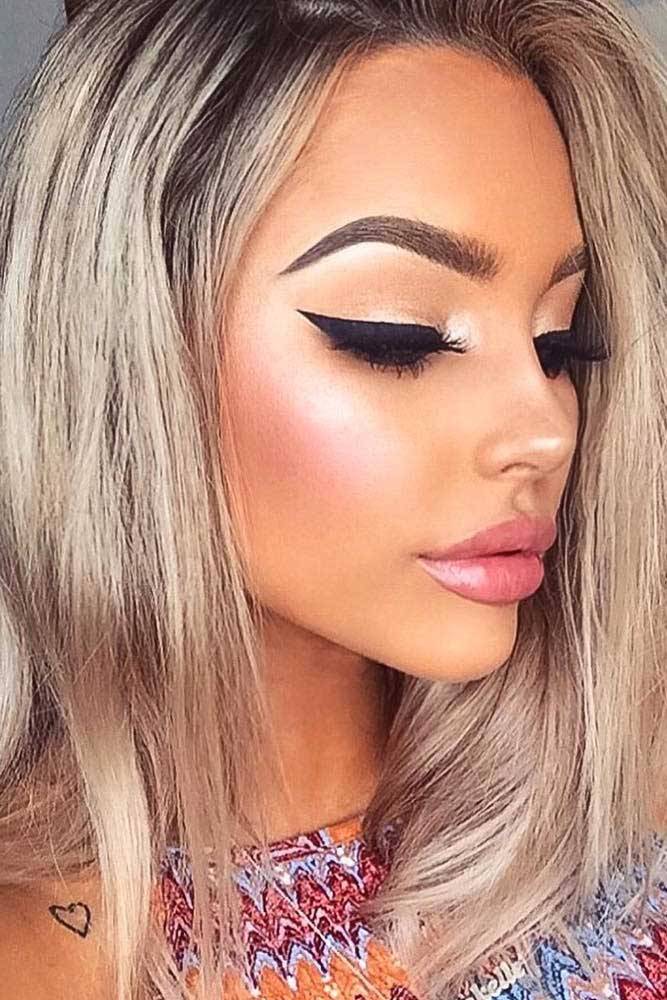 Credit: Instagram/gg_luxious, Instagram/hailiebarber, Instagram/bybrookelle
Darker reds look fine on light and pale complexions. And ladies who have dark or tanned skin can sport shades of warm reds, deep palms, or berries. And an olive complexion allows anything.
Winter Makeup Ideas With Berry Lipstick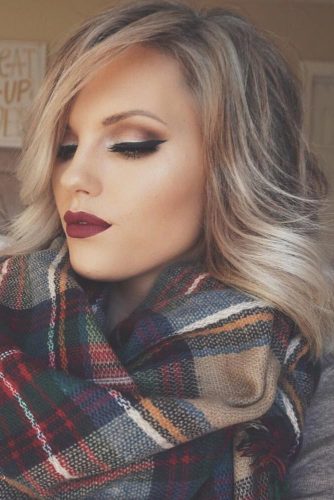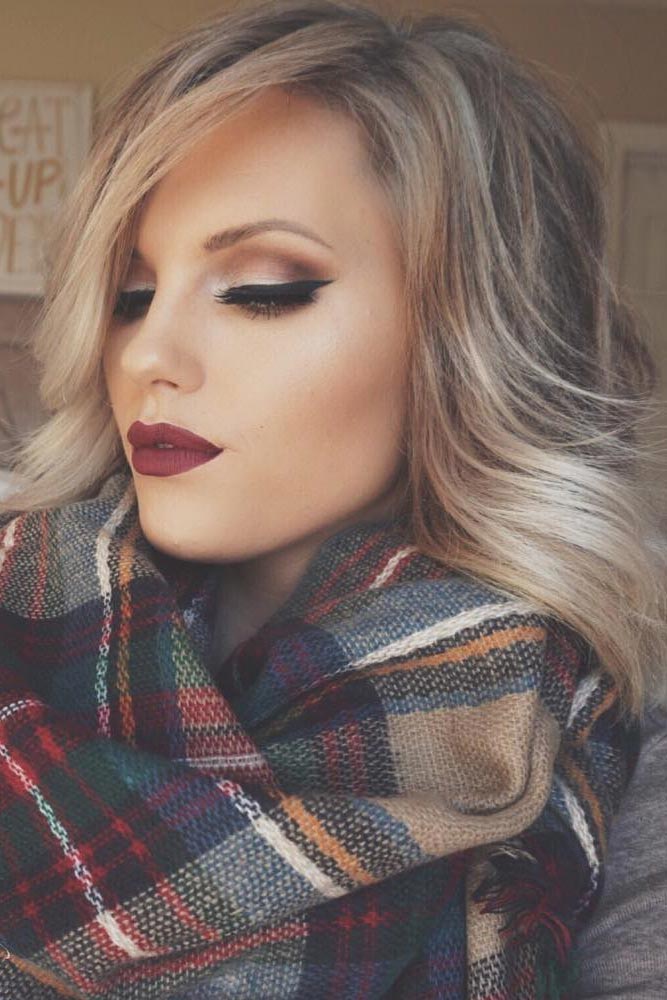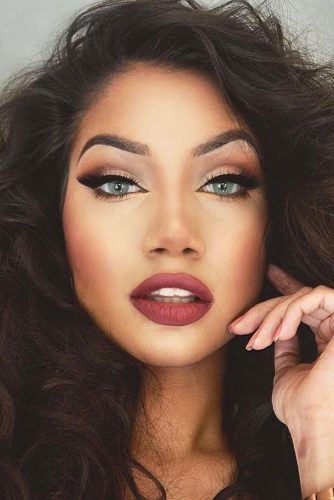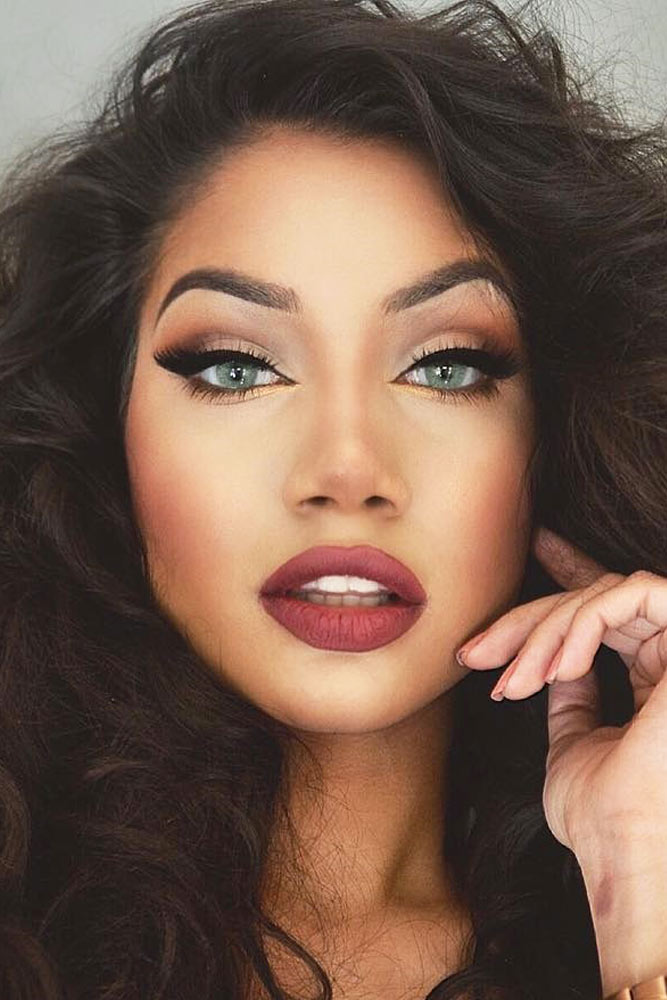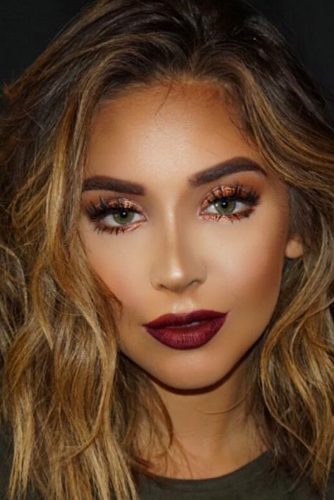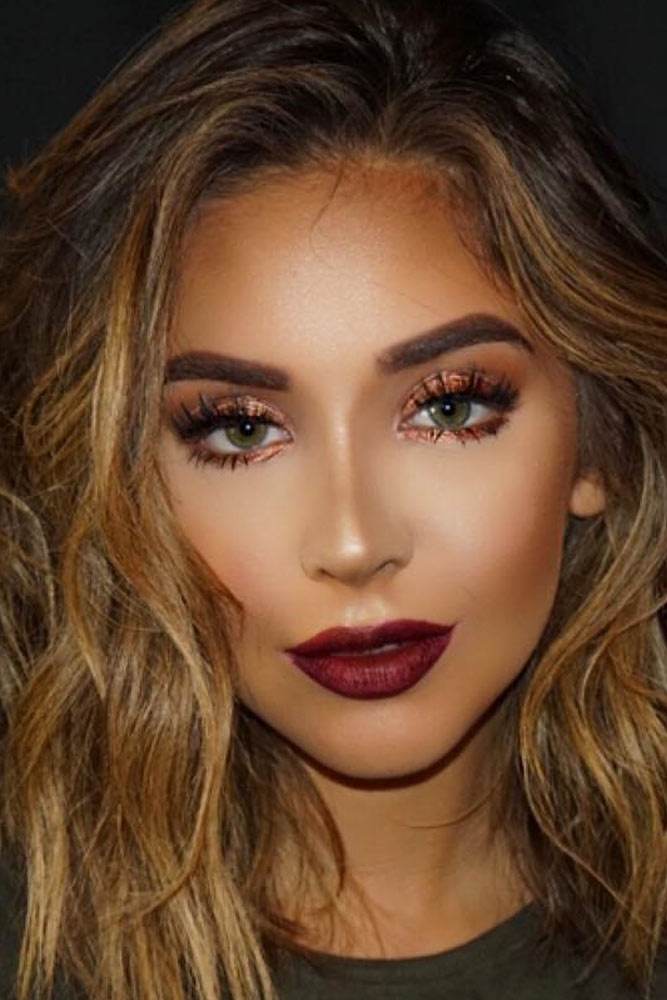 Credit: Instagram/_sassafrass, Instagram/makeupbyalinna, Instagram/brittanybearmakeup
Reds, nudes, pinks, or oranges – all these shades will look nice against olive skin. Remember that a lip liner will finish your look. In case luscious and glossy shades are not for you, pick matte.
Natural Lips With Smokey Eyes Makeup Ideas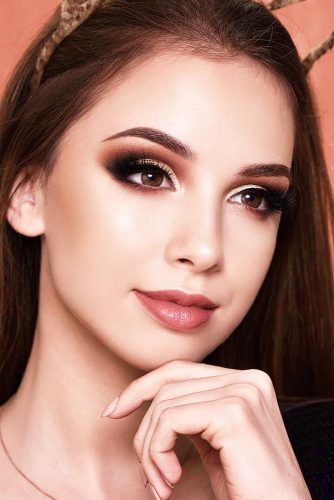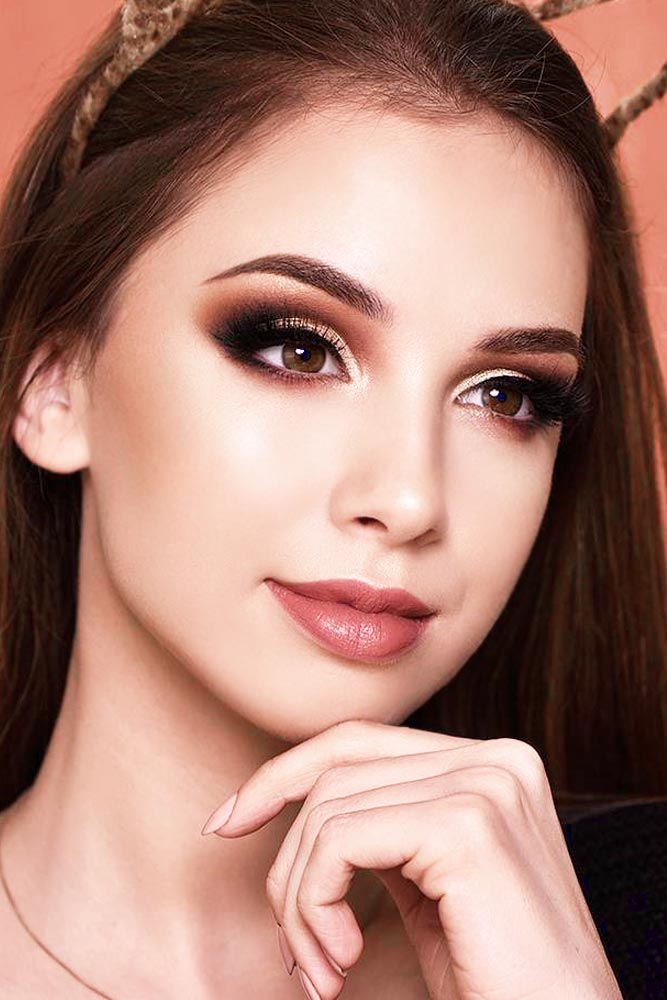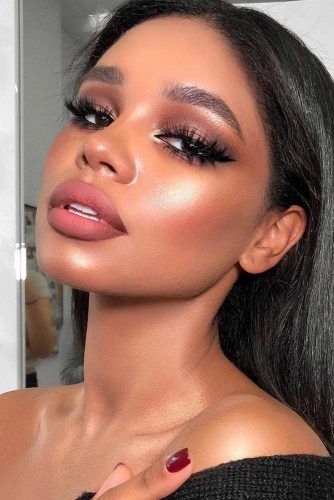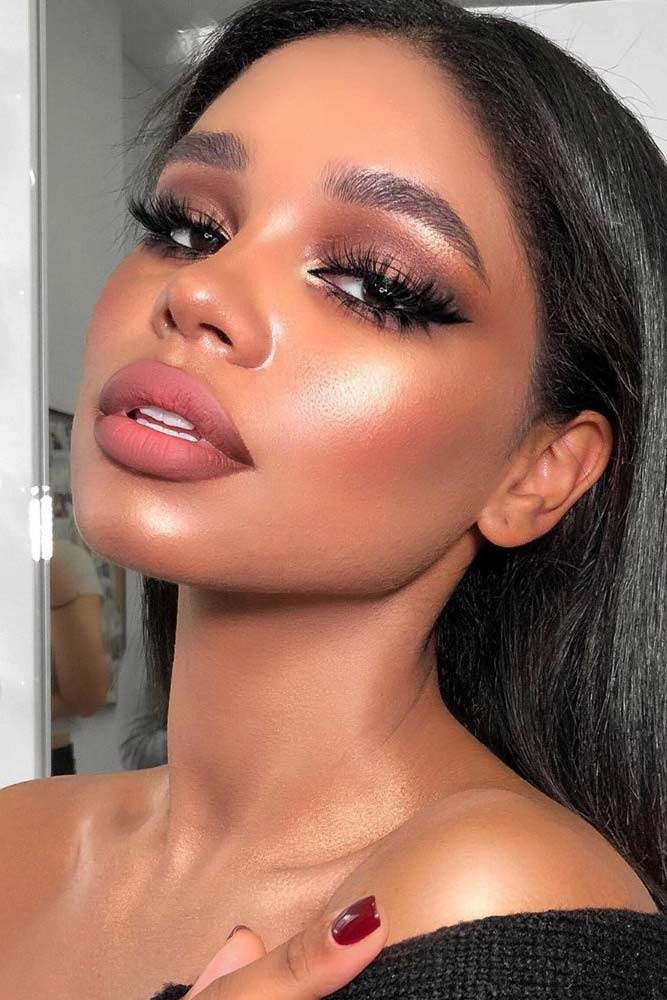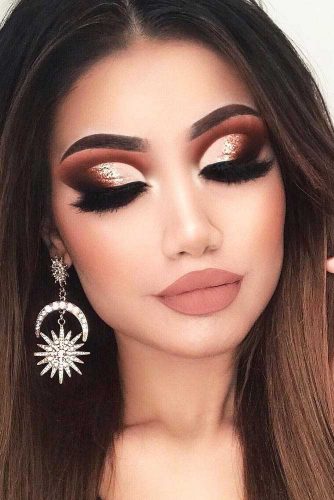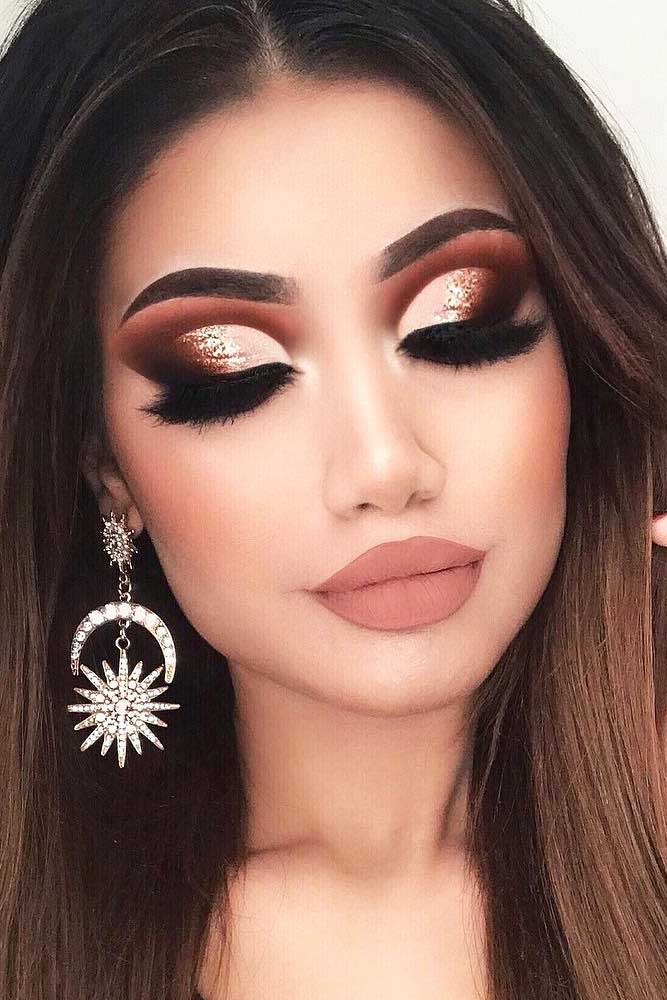 Credit: Instagram/denitslava, Instagram/sonya_miro, Instagram/makeupbyalinna
However, take into account the weather and don't forget to moisturize the lips underneath as matte lipsticks are often drying. Also, if you are not a fan of lipstick, try lip balms.
Holiday Makeup Ideas With Red Lips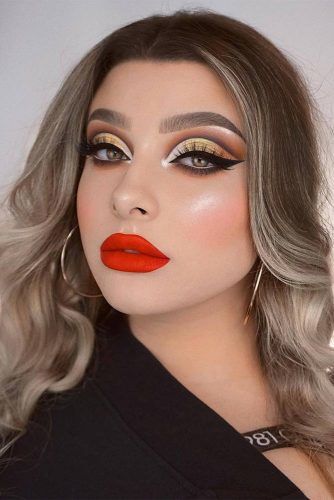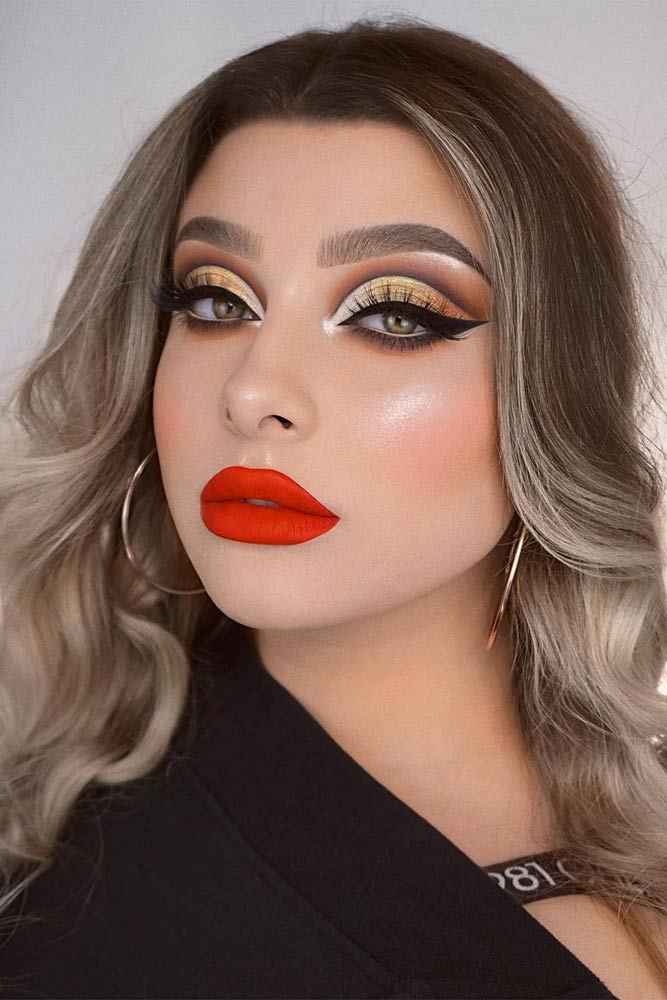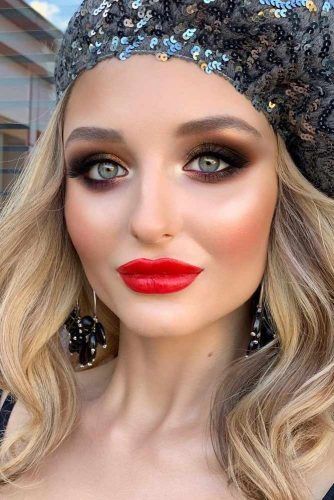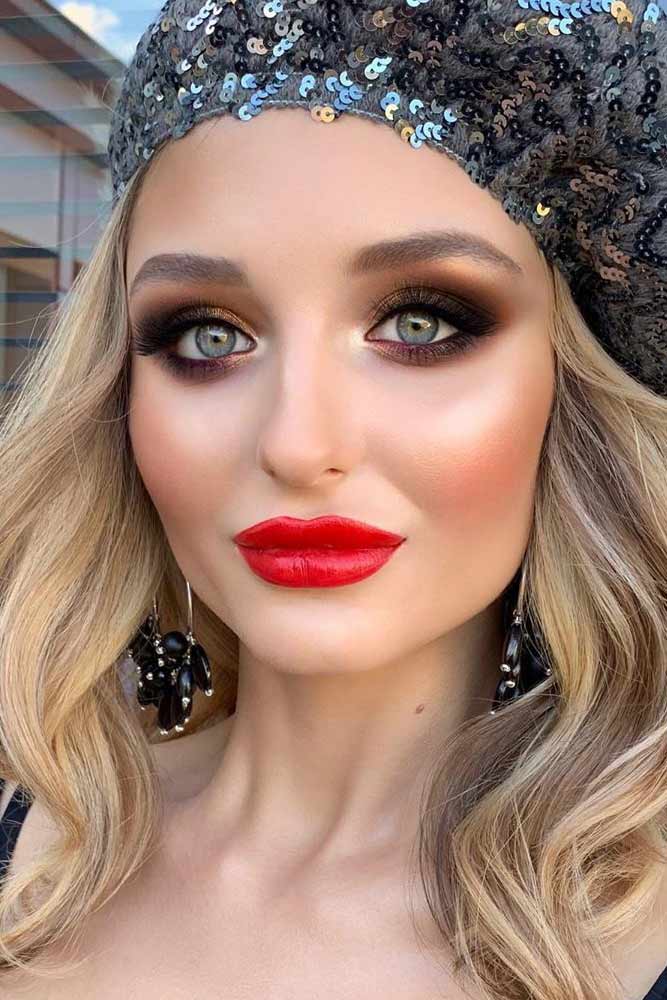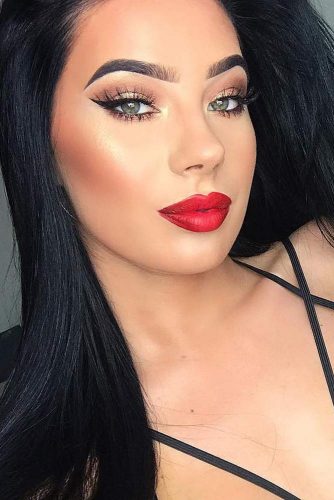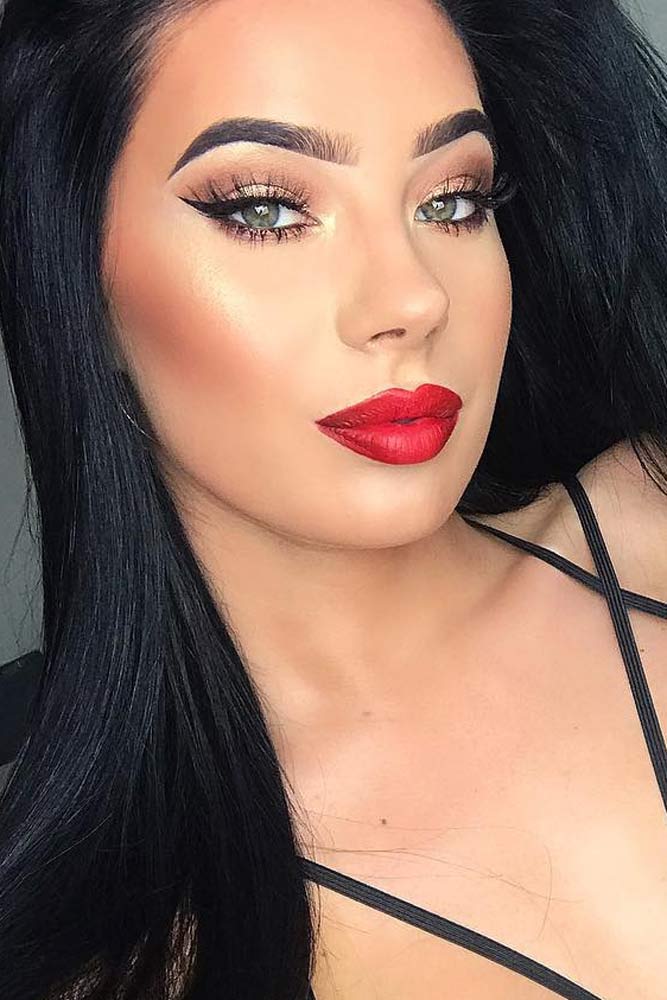 Credit: Instagram/jessicarose_makeup, Instagram/elena_sanko_make_up, Instagram/klaudiabadura
As for lipstick, do you know that the classic option for wintertime is red? In winter, red will never appear raw or audacious. And this color is really universal and fits most skin tones.
Glam Makeup Ideas With Glitter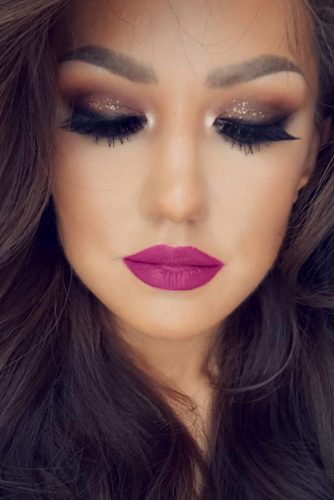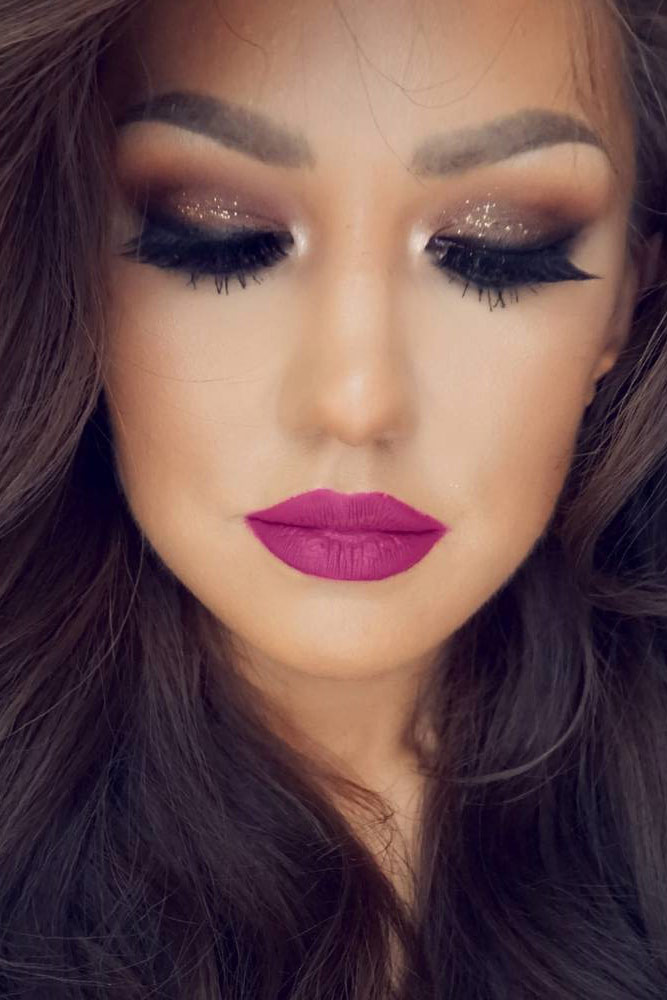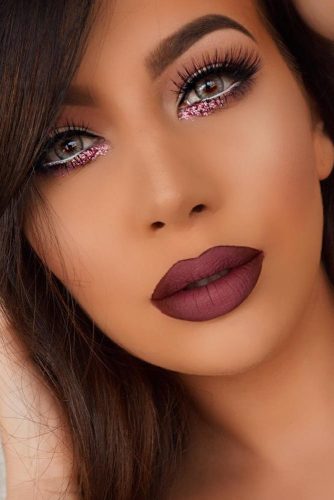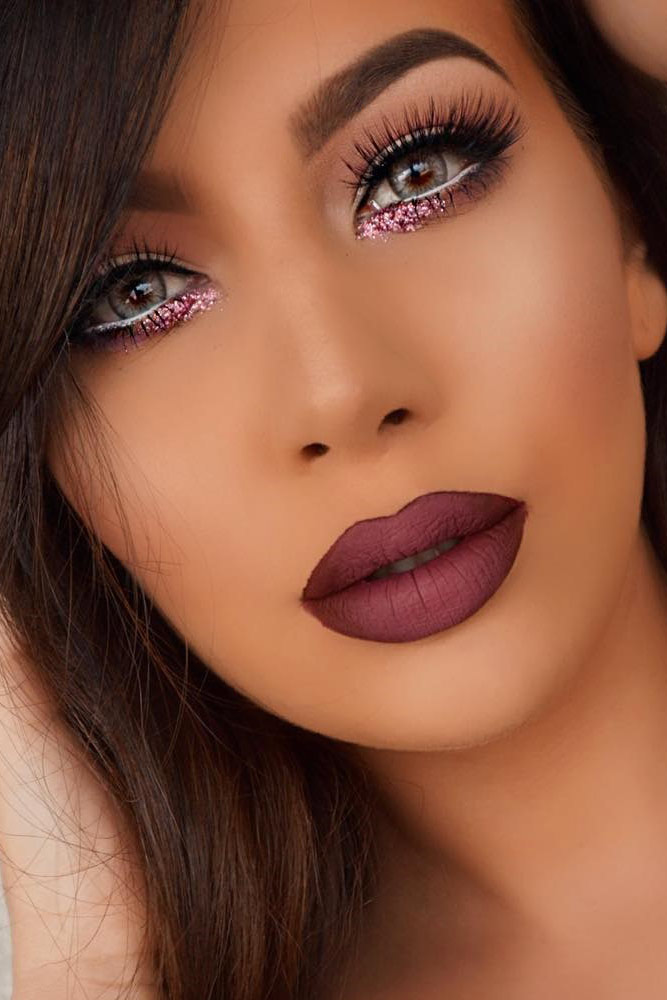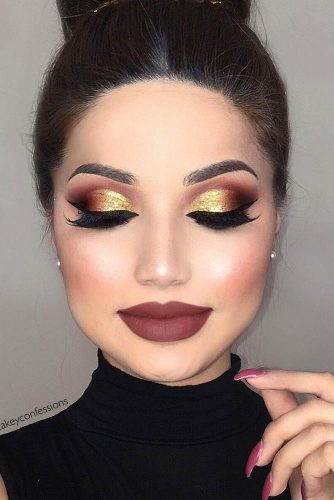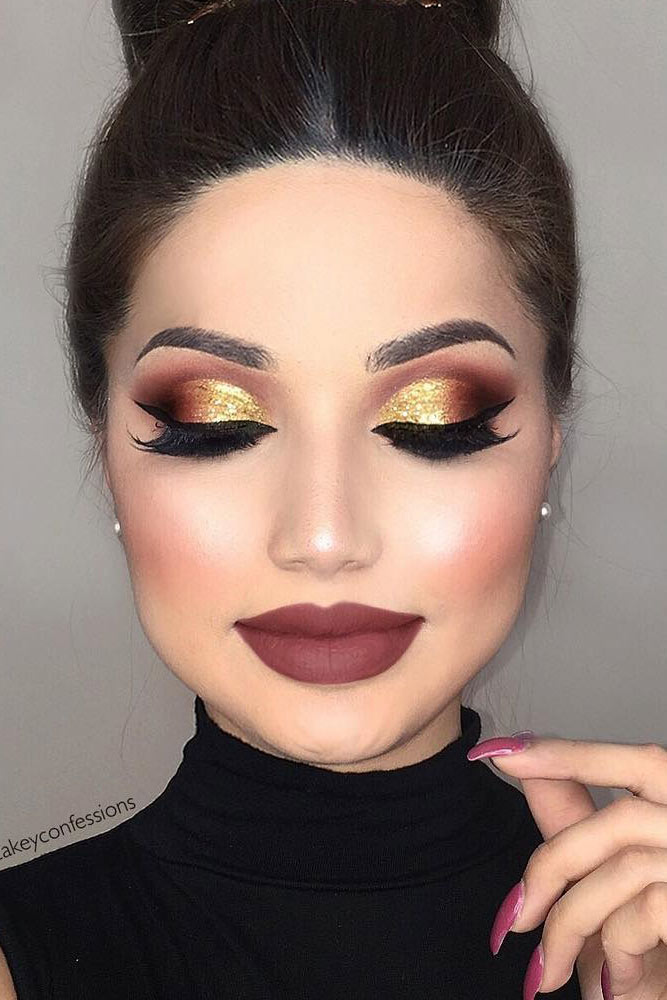 Credit: Instagram/auroramakeup, Instagram/j_make_up, Instagram/cakeyconfessions
When it comes to holidays, glitter is their part and parcel. So, consider adding some of it to your makeup.
Classy Bold Eyeliner For Winter Makeup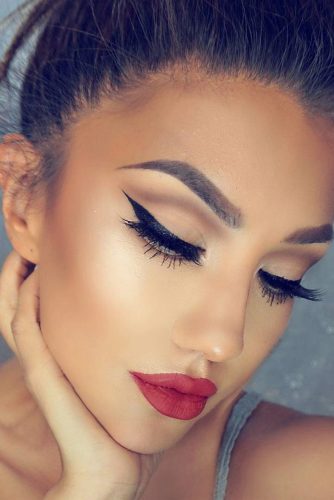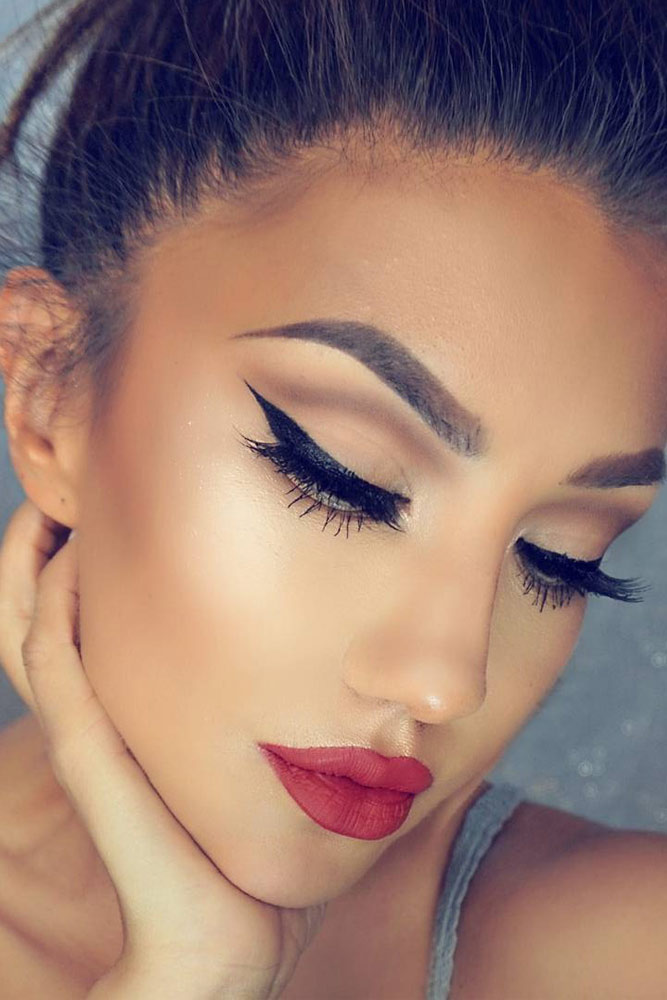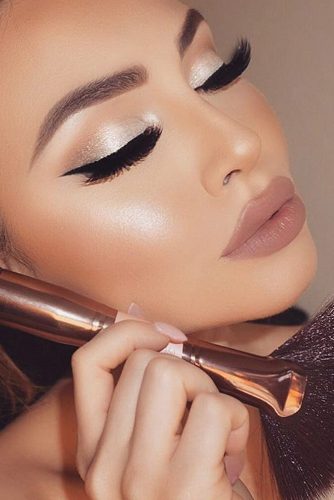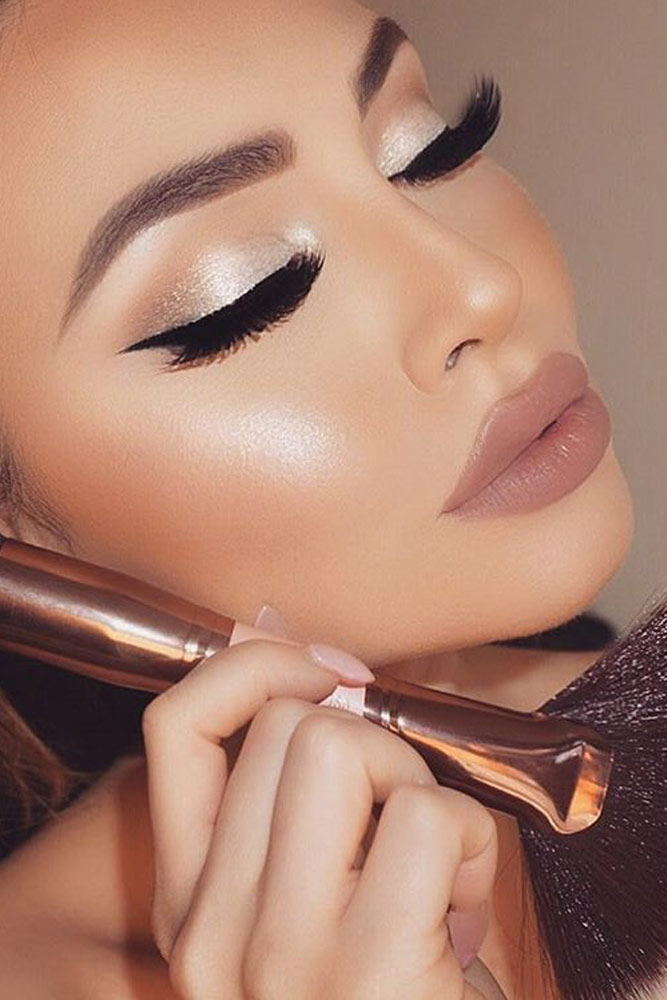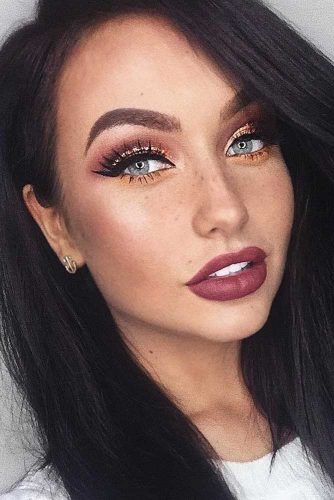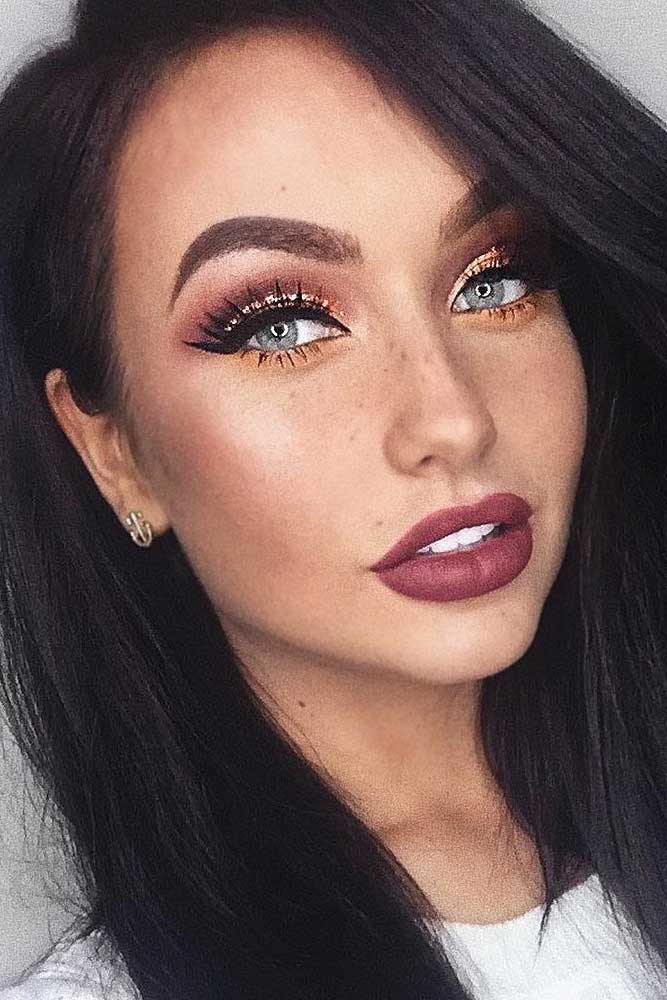 Credit: Instagram/auroramakeup, Instagram/jadeywadey180, Instagram/flukeofmakeup
The application of eyeliner can make or break the entire makeup look. Some skills are required.
Trendy Makeup Ideas With Pink Matte Lipstick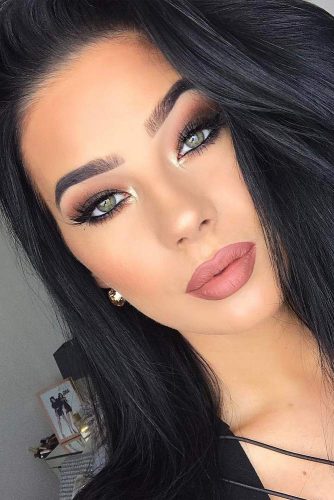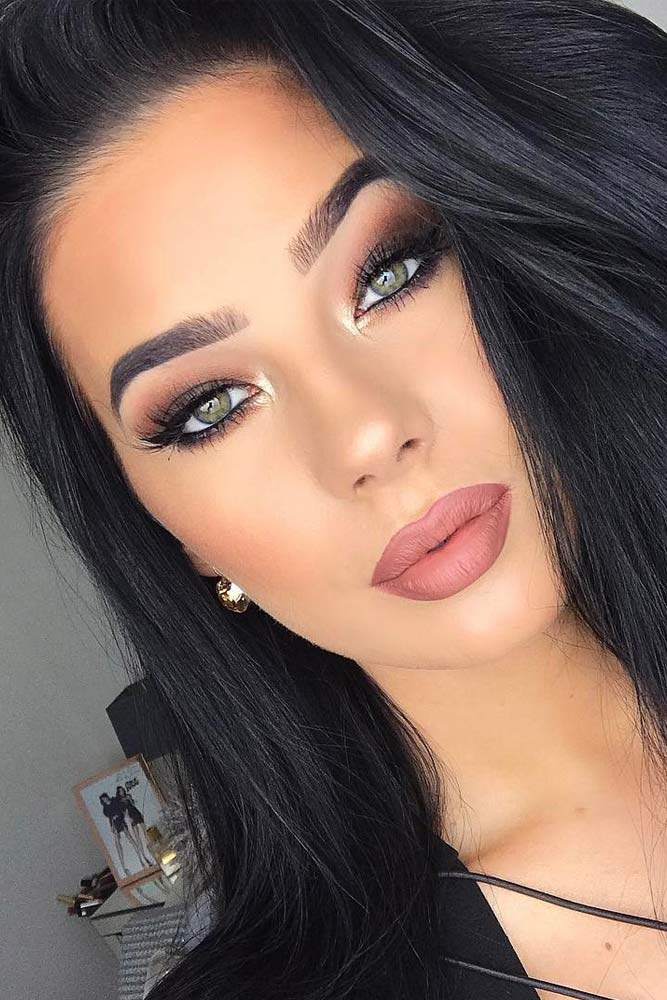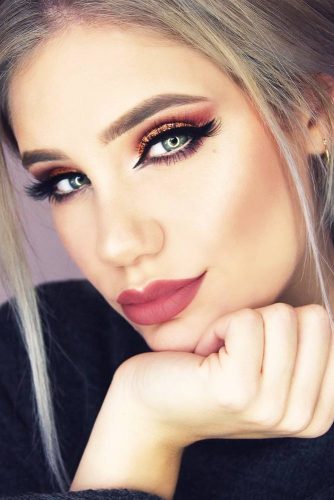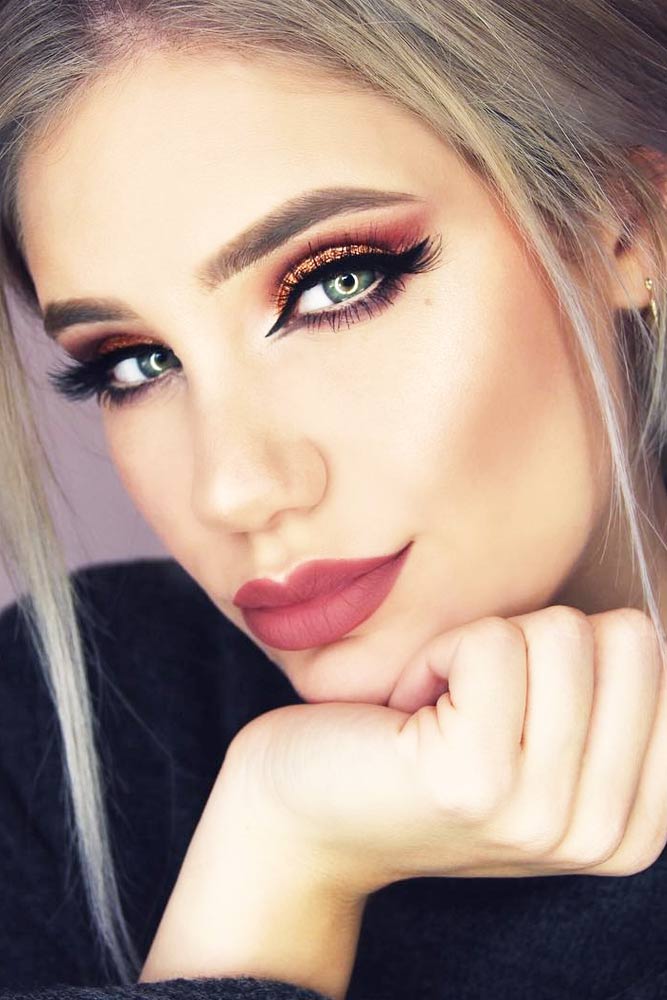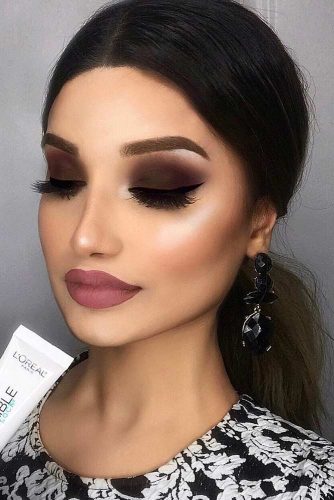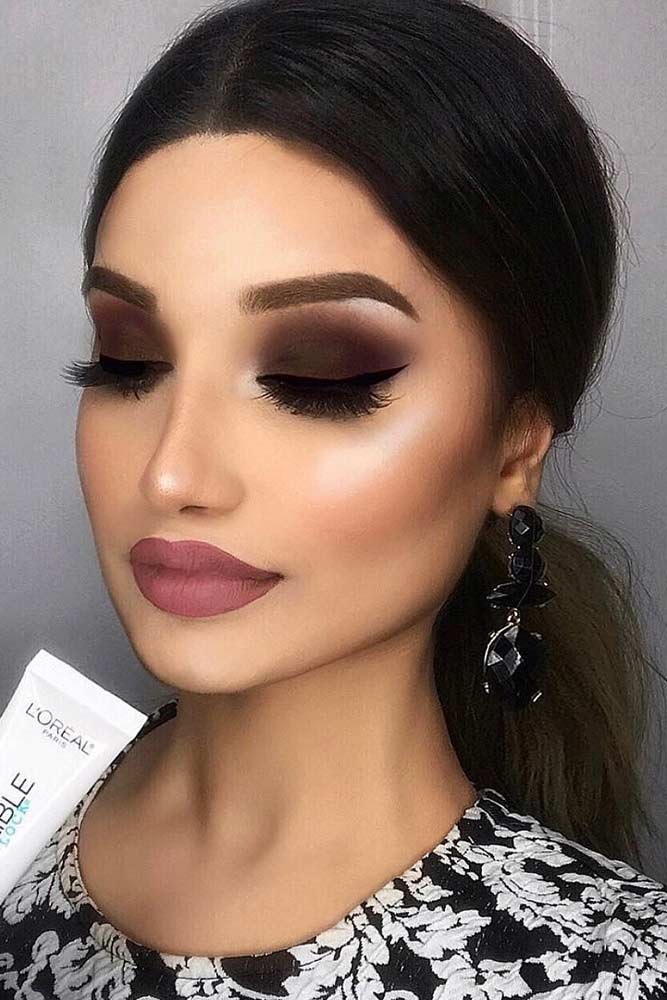 Credit: Instagram/klaudiabadura, Instagram/lindasteph, Instagram/cakeyconfessions
When it comes to your eye makeup, you can sport either nude or super vivid eyeshadow.
Smokey Makeup Idea For Day And Night Looks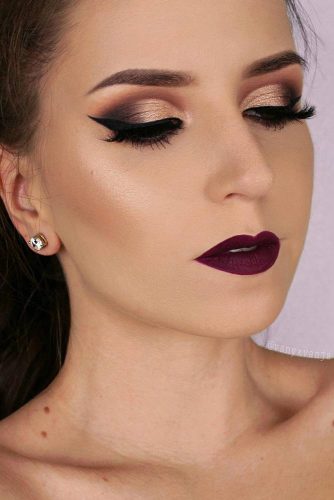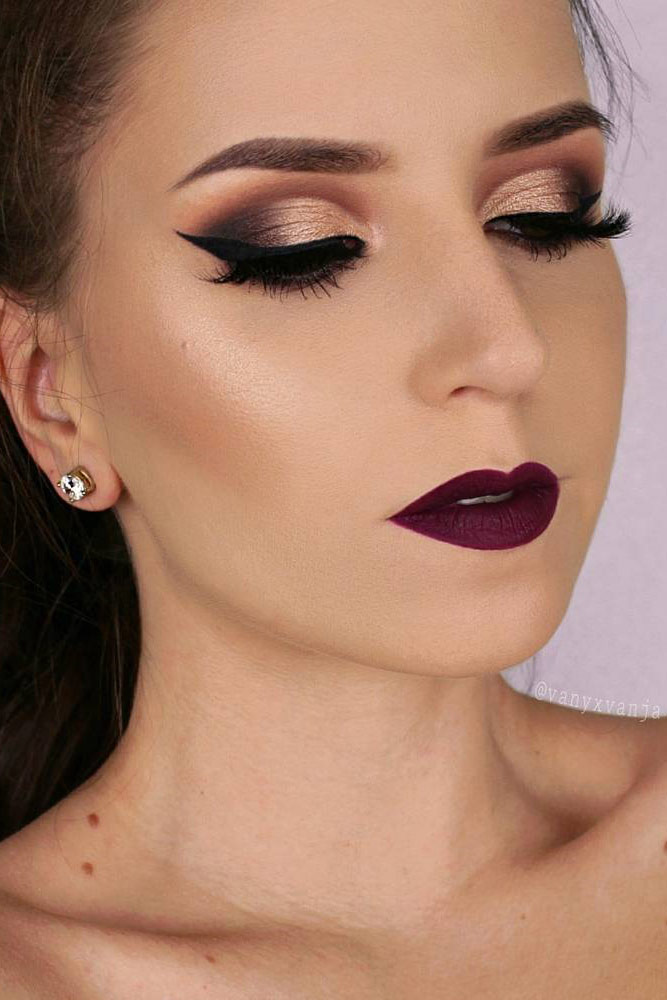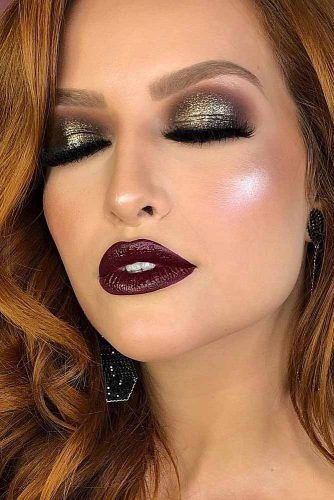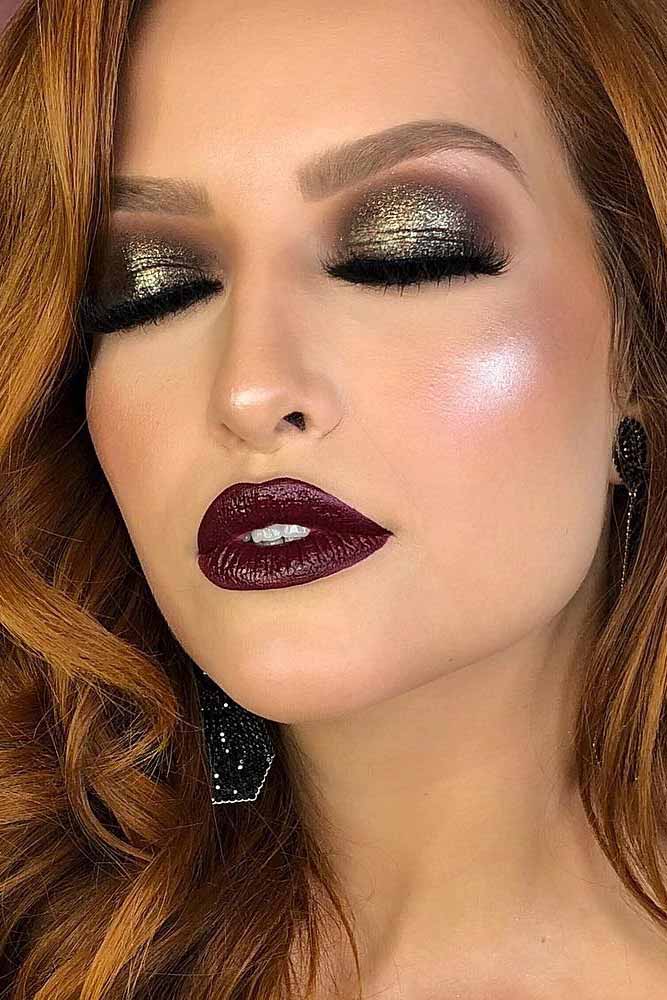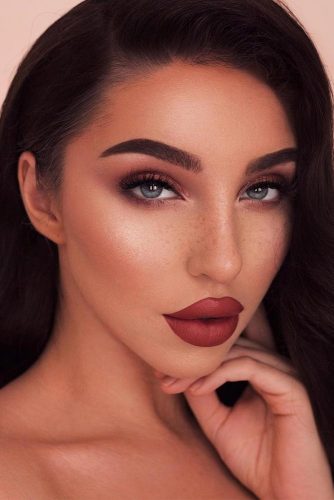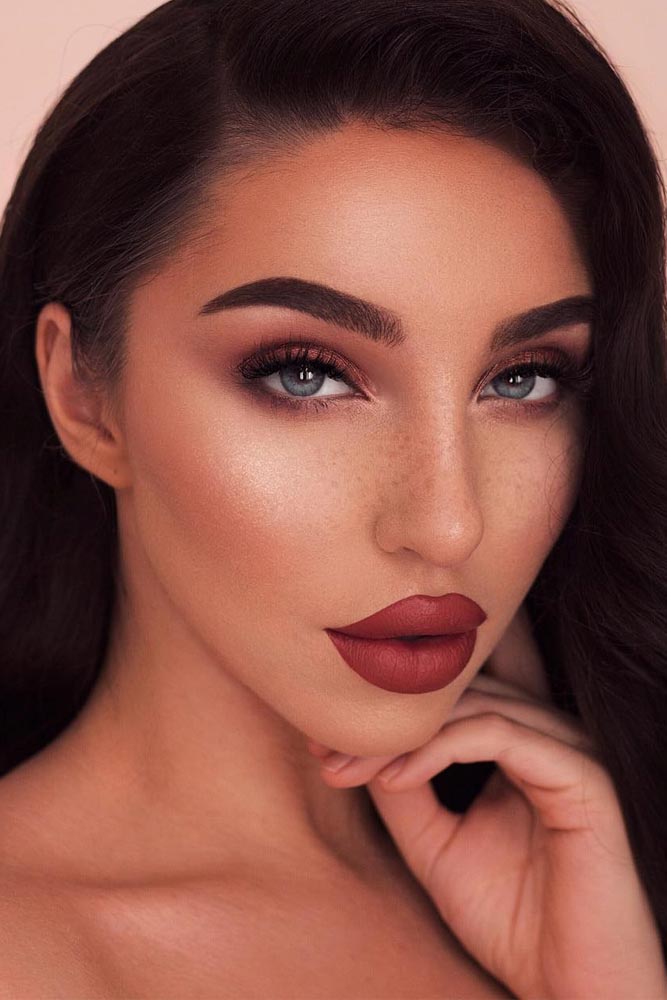 Credit: Instagram/vanyxvanja, Instagram/michellypalmamakeup, Instagram/swetlanapetuhova
It is true that smokey eye makeup is super versatile, and it can be fitted to either day or night look. When it is daytime, you wish to rock smokey look we suggest that you opt for nude shades. While, during the night time you do not need to limit yourself, either bold shades or lots of sparkles all can be used!
FAQ: Best Winter Makeup
Which makeup is best for bridal in winter?
Combining powder and cream-based makeup will keep your skin moisturized throughout the day. Touch-ups are also easier with cream-based makeup. During the winter, cream-based eye shadows, blushers and liquid highlighters are simpler to apply to the face.
Is makeup OK in cold weather?
Everything that contains water in the ingredient list (foundations, mascara, concealers, liquid eyeliners, blow gels, etc.) tends to freeze in frosty weather. Thus, wearing too much makeup on frosty winter days can be potentially harmful to your face and health in general.
Why does mascara run in the cold?
During the winter, the mix of wet snow and high winds can cause your eyes to tear up, causing your mascara to run and smear.
Was this article helpful?