Particular eyebrows can instantly help you to have the cared-for look if they're called up to suit your particular face shape. Let us help you to learn what eyebrow shape is best for your face and how to make them.
Square face with eye makeup will look gorgeous if your arch appear higher: create a peak just above your natural arch and softly blend into the rest of your brow to keep the shape more rounded.
Perfect eyebrows for oval face shape are natural looking — just focus on making them fuller.
First of all, fill in any sparse areas to build a rounder shape, then use a quick setting gel to comb hairs into place, making sure to avoid any angles when styling eyebrows shapes for heart face.
Try to low the arch of the brow in order to make a long face shape shorter.
A structured eyebrow with angled arches will add sharpness and definition to a soft, round face.
Curved Eyebrow Shape For Heart Face Shape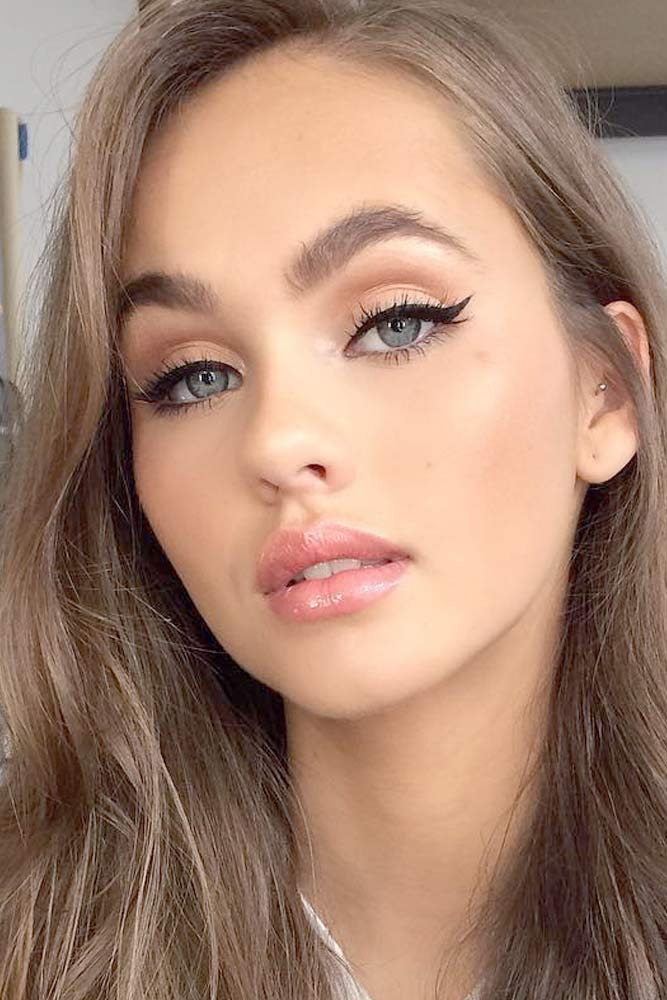 Credit photo: instagram.com/brittsully
This face shape is perfect. You may choose a thin eyebrow pattern with sharp edges. Avoid extremely thin eyebrow patterns, since heart shaped face doesn't carry this look well. Instead, try to have a medium growth.
Also you may try the trimmed tail pattern on your face. Go for subtle tail ends that do not bulge out much. It creates a nice impact on heart shaped face and looks different than usual.
If you are tired of carrying the same medium, groomed look for long, you still have the option to keep it fuller and rounded. Rounded brow pattern of medium soft angled eyebrow shape focuses on creating an impact with low arch towards the middle.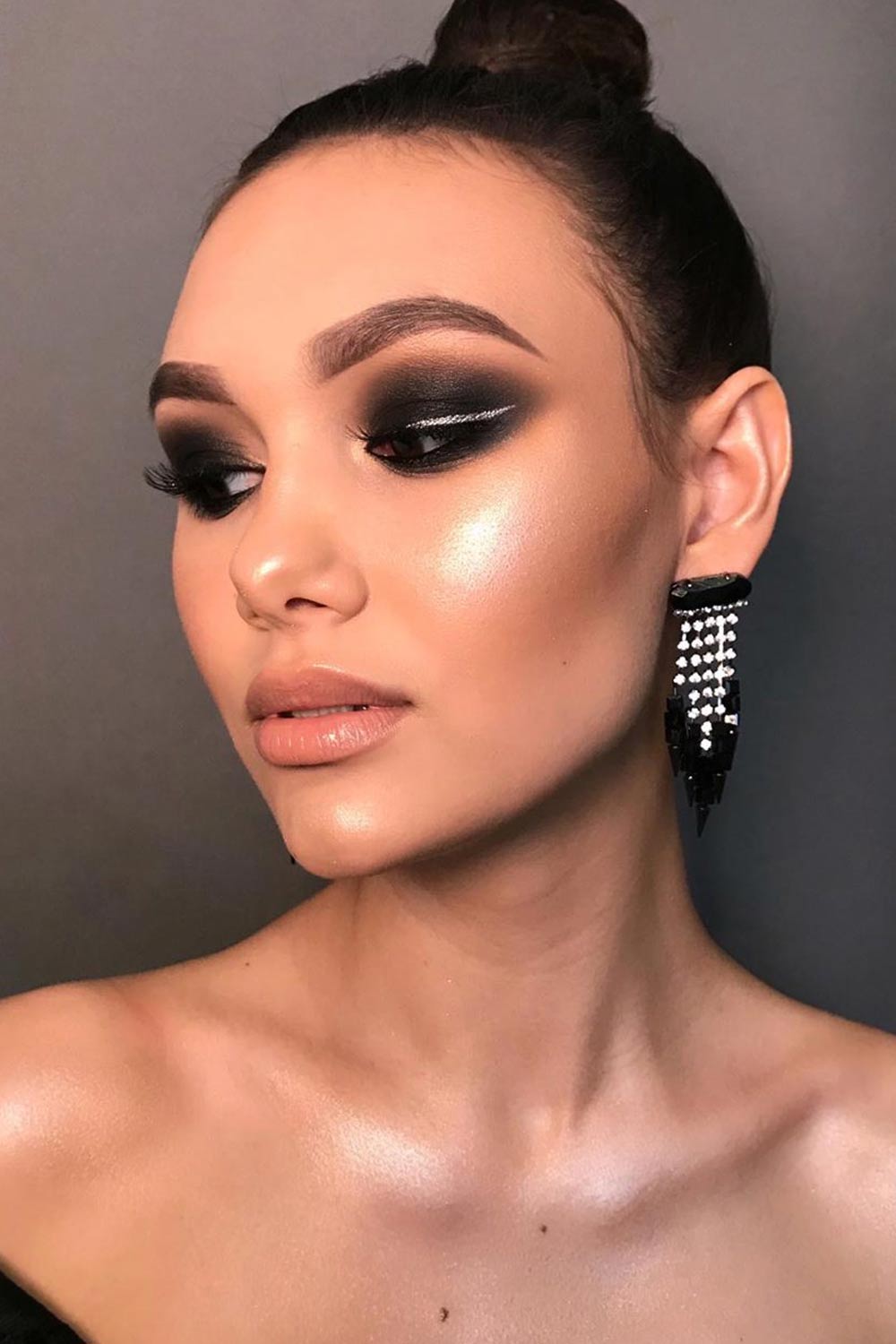 Credit photo: instagram.com/olga.balkova
The Controlled Arch pattern demonstrates the need of heart shaped face to avoid excessive arches and curves. It involves plucking extra hair from the brow line and taming the pattern which lies midway between curved and arched. It is a sure-shot way to create a huge impact, since it increases your style quotient manifolds.

High Arched Eyebrows Shape For Square Face Shape
If you are eager to create the perfect eyebrow natural looking, opt for the soft angled eyebrows with low arch. This eyebrow shape helps in complementing the broad temple of the square face and softens the heavy jaw line.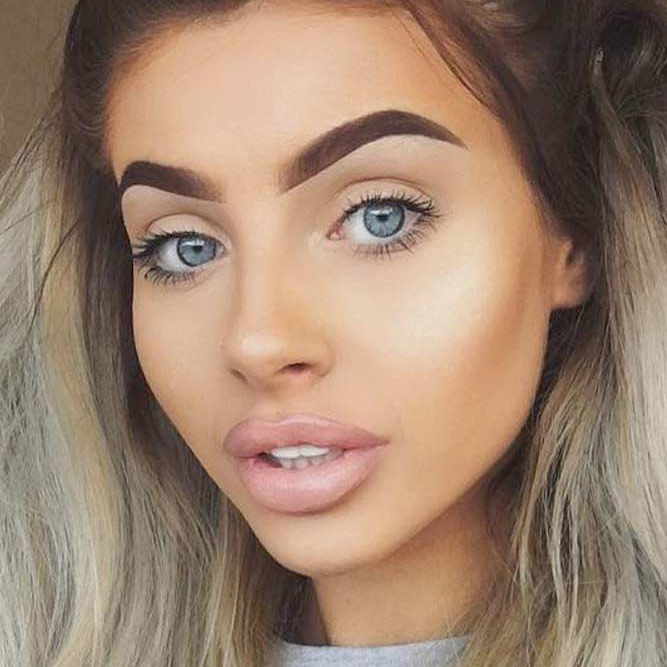 Credit photo: instagram.com/cchloelizabethh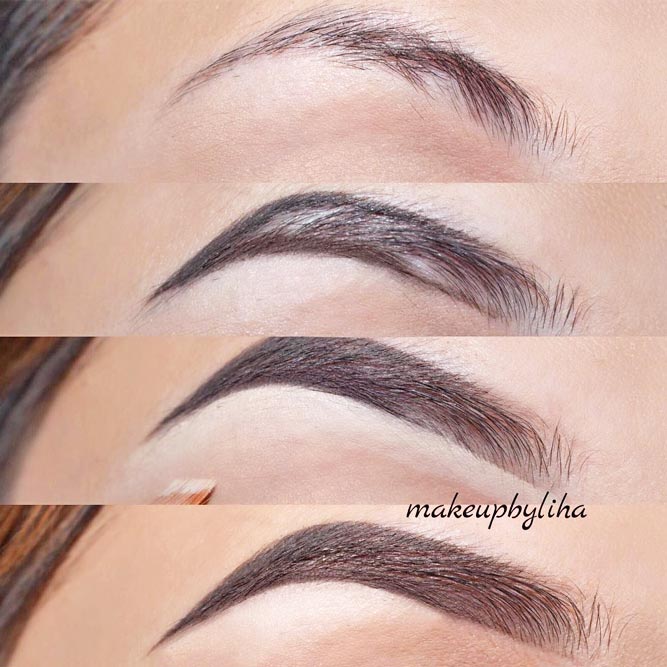 Credit photo: instagram.com/makeupbyliha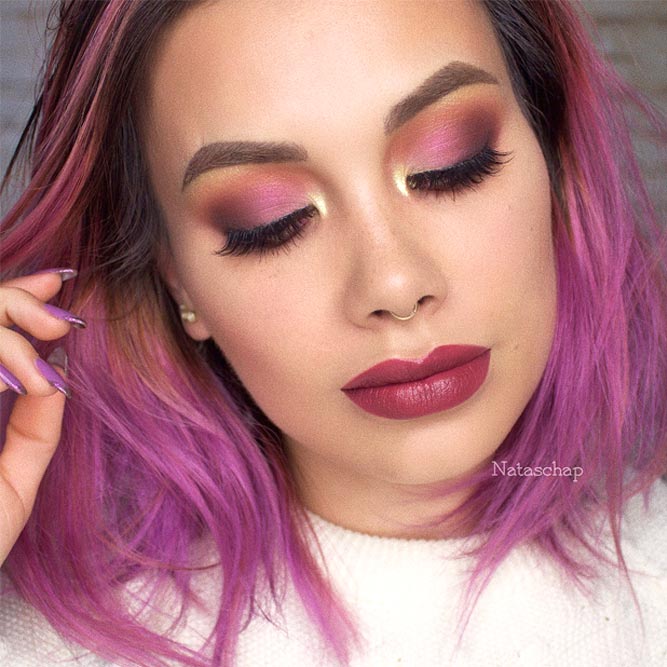 Credit photo: instagram.com/nataschap
The straight and clean shape suits perfectly the square face. The broad and heavy jaw line of the square face is perfectly balanced by the eyebrow. The slightly arched eyebrow attained by removing the hair strands in a row helps in maintaining the natural look of the eyebrow.
The S-shaped curved eyebrow helps to soften and accentuate the jaw line. With a straight inner section and a slightly curved outer section, the eyebrow helps to complement the strong facial features of the square face. The peak of the eyebrow arch should be aligned with the widest angle of the jaw. This helps in making the face look little longer and to create the perfect eyebrows.
Choose Soft Arch Eyebrows Shape For Oval Face
The best thing about having an oval face shape is that almost any kind of eyebrow shape is ideal for you. Soft angled eyebrows shape gives a delicate and feminine look. You can choose to get them done in three different arch styles - low, medium and high - or different thickness - ranging from ultra thin to thick - depending on your overall look.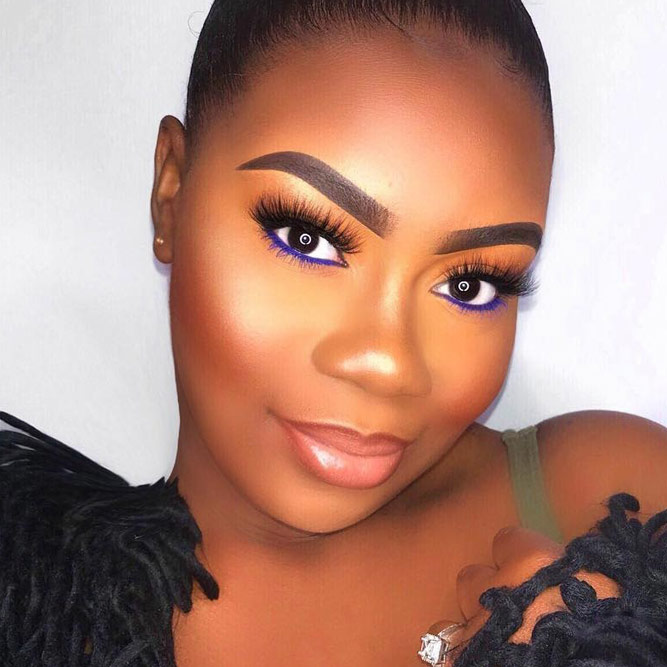 Credit photo: instagram.com/shantelekwensi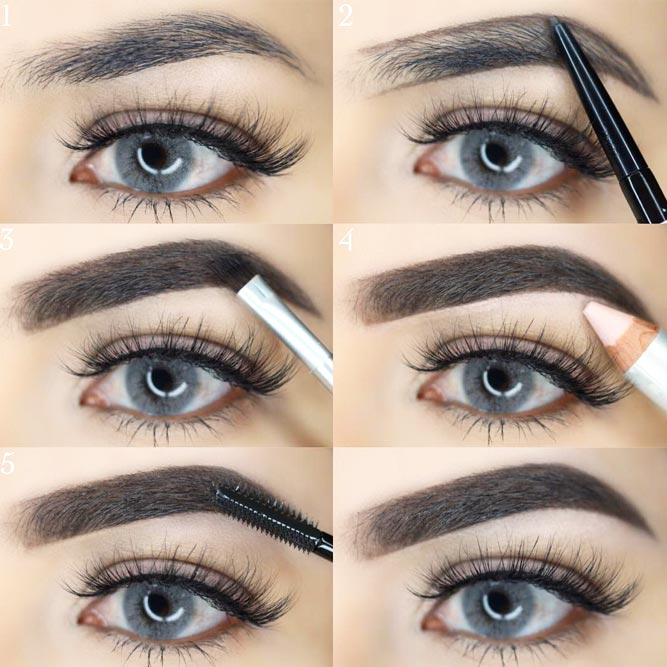 Credit photo: instagram.com/rubina_muartistry
Credit photo: instagram.com/brittsully
The high eyebrows shapes for oval faces can help to open up the face. Using the natural height of the arch as a reference, create a line from your bottom inner and outer to the top of the arch in small strokes. You can create straight shape by creating a horizontal line across the brow with a slight downward curve to give a natural look.
High And Soft Arched Eyebrows Shapes For Round Face
In this section we'll highlight the best eyebrow shapes for round face.
Beauties with the round face shape, need such eyebrow shapes that will make the face look thinner. Hard, soft, medium arched eyebrow shapes are suitable for round faces.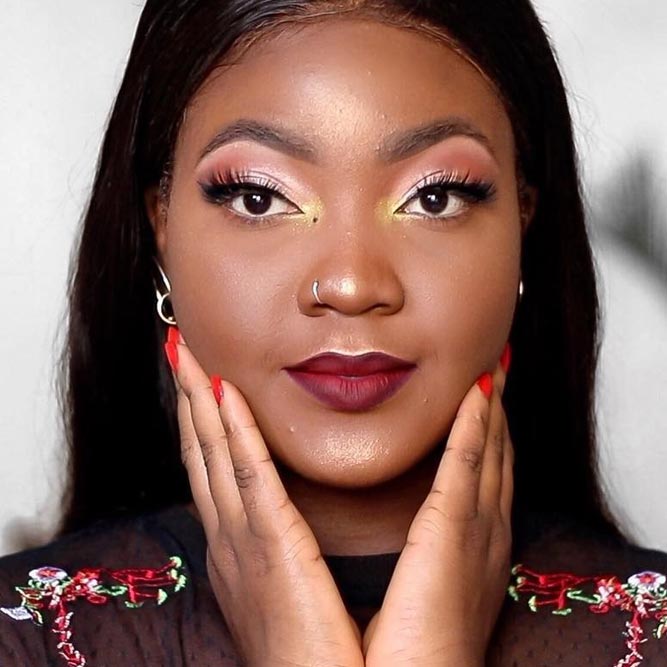 Credit photo: instagram.com/makeupbyuwani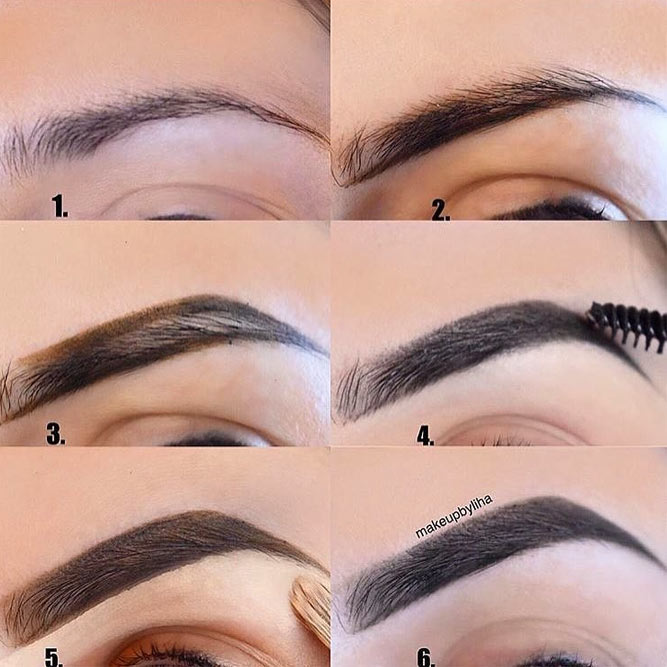 Credit photo: instagram.com/makeupbyliha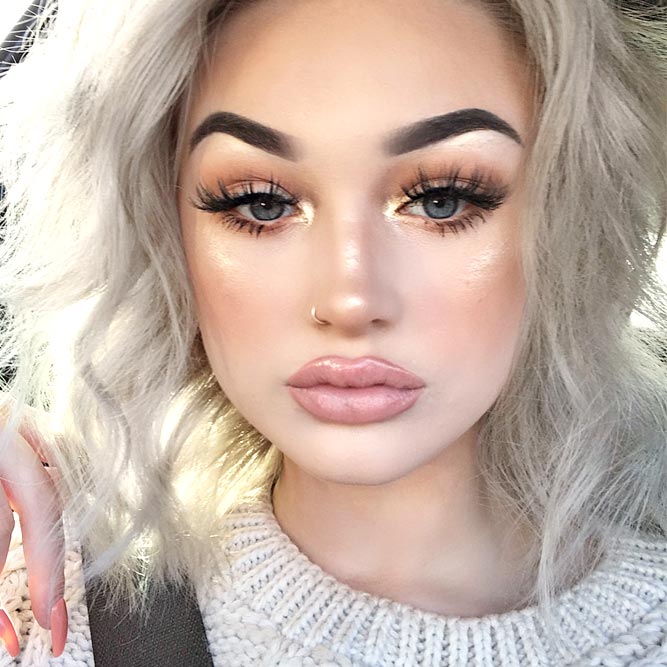 Credit photo: instagram.com/megfeather
A high or arch eyebrow shape elongate the face shape to the maximum. In order to get hard angles keep your brow line straight till the peak and then bend low towards the edges. This eyebrow shape will highlight your eyes, make the face look thinner and also it fit for round face with small eyes.
A soft angles eyebrow shape also look good on beauties which have the round face. This kind of brow shape has soft curves and peaks. The arches can even be high or low. Medium arches on a round face look stunning and increase the aesthetics of your face. To create the medium arch draw small strokes from outer to the top brow of the arch. Also medium arches eyebrows fit for round face with big nose.
Straight Brows Shape For Long Face Shape
A long face is gorgeous, and it's really common. So our goal is to pick the prefect eyebrow shape for long face to make it look shorter. Apply straight horizontal lines that stop the eye moving up and down the face. A flat shape accomplishes this. Its horizontal shape makes the face look shorter.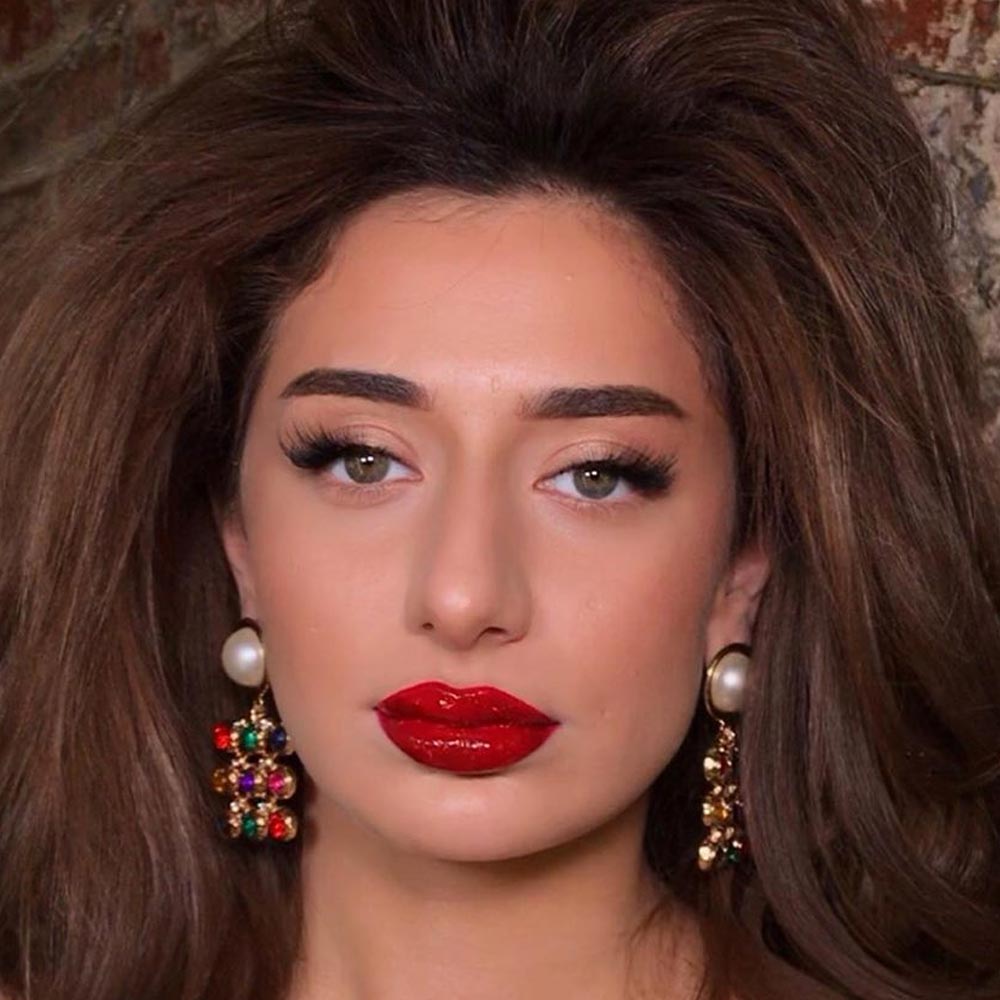 Credit photo: instagram.com/ksenyazakipnykh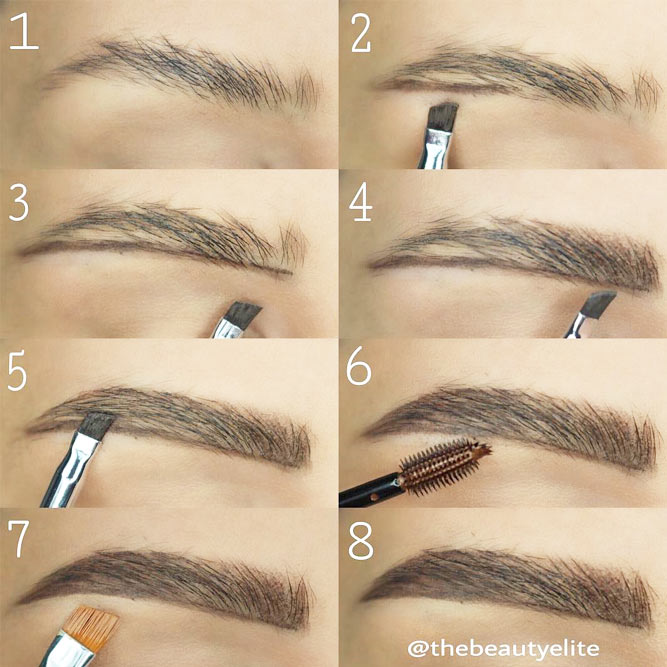 Credit photo: instagram.com/thebeautyelite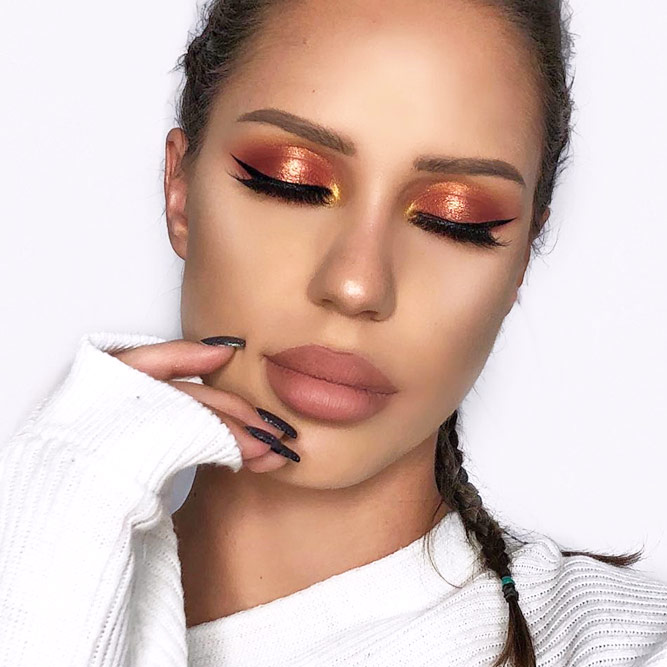 Credit photo: instagram.com/amadea_dashurie
"A brow with an elongated tail helps to balance out the features of a long-shaped face," eyebrow-gurus suggest. "A straight brow would go great too because it makes the face look shorter. It's all about the illusion, and its horizontal shape accomplishes this."
Naturally Thick Shape For Diamond Face
While there are many advantages of having a diamond-shaped face, the extra width still remains the major problem associated with this face shape. You can certainly find correct eyebrow shapes to make it look less wide.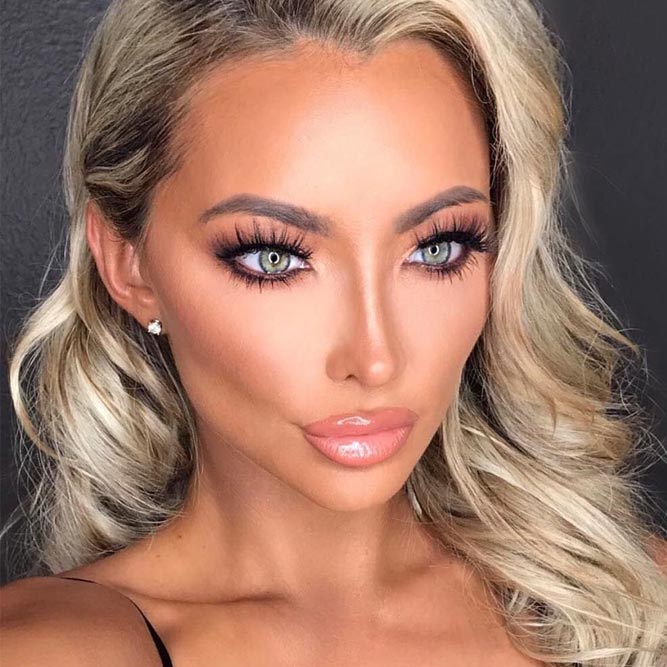 Credit photo: instagram.com/lillylashes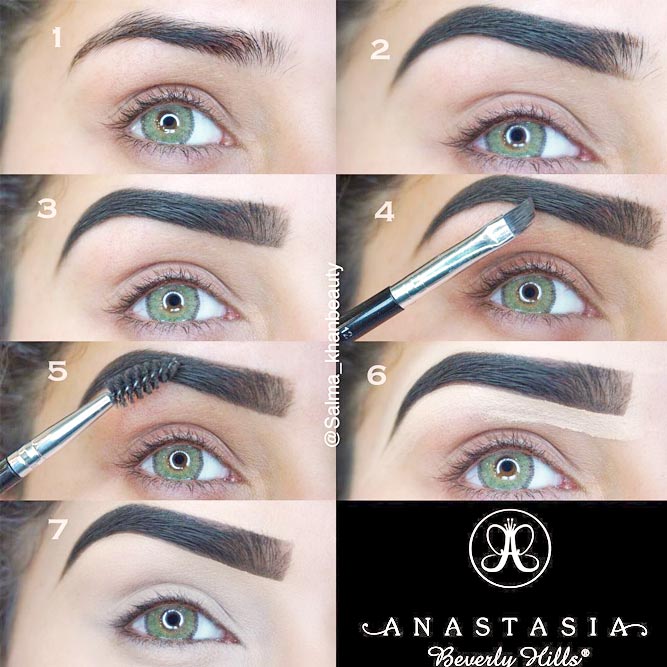 Credit photo: instagram.com/salma_khanbeauty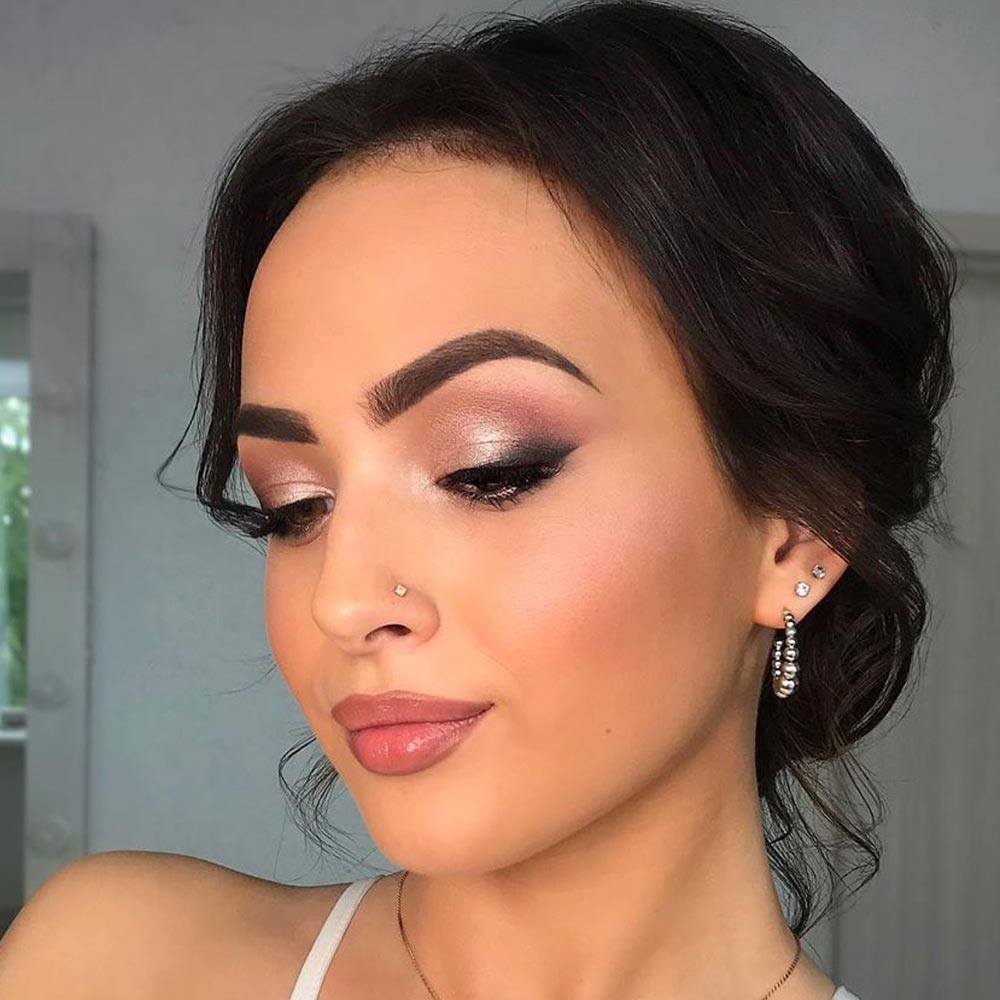 Credit photo: instagram.com/lesnykhsofy
The best way to decrease the appearance of your sharp facial angles is to sharpen the arcs of your eyebrows. Try to arch your eyebrows in such a way to get the softer look.
It is better to grow your eyebrows full and dark, if you want to divert the attention from your wide face. Opting this eyebrow shape for the diamond face makes your face look less wide.
Rounded browser is perfect for diamond-shaped faces. The rounded shape of eyebrows is a high impact way of creating a perfect balance between one's wide cheeks and forehead.
Perfect Eyebrows Shapes To Inspire You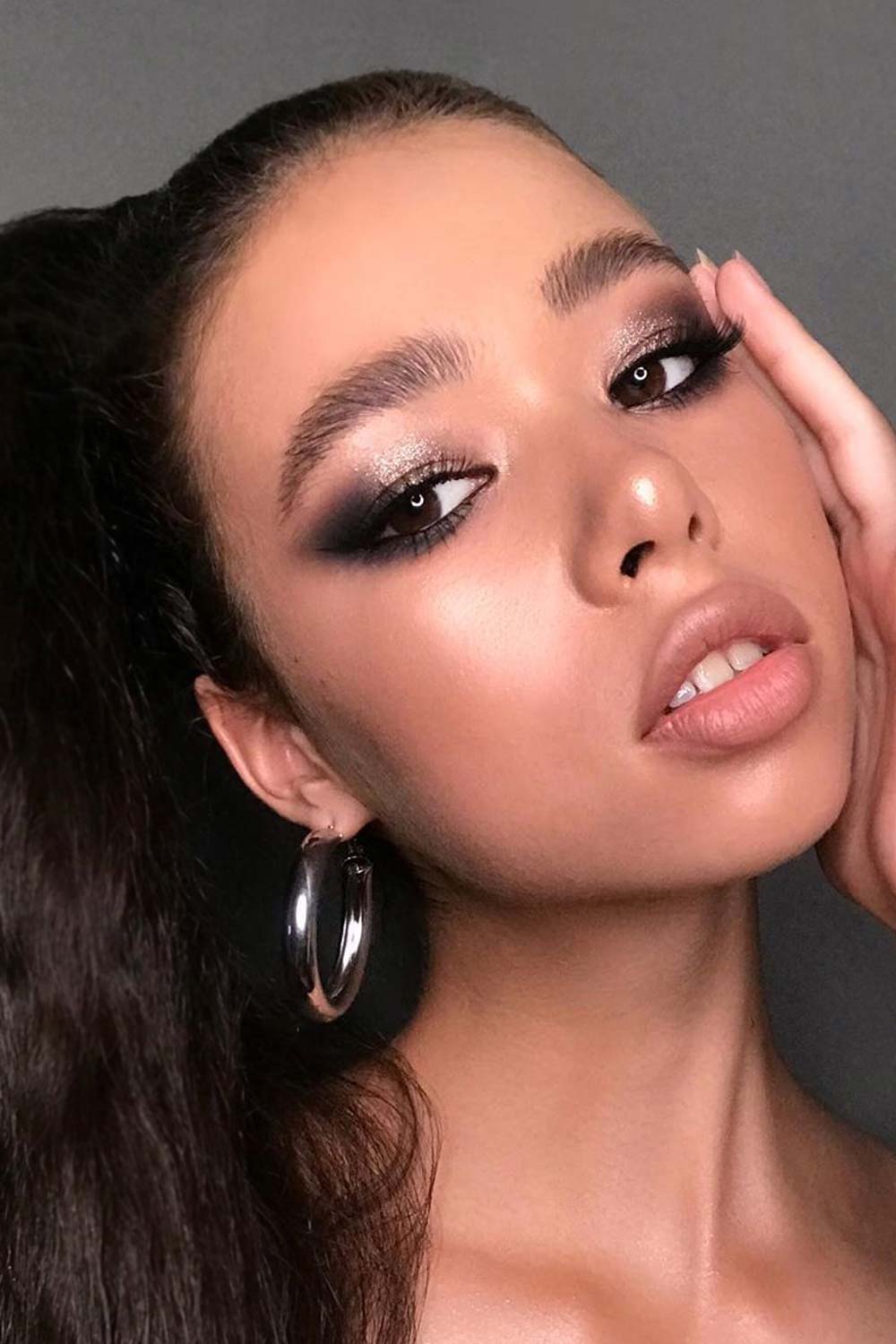 Credit photo: instagram.com/olga.balkova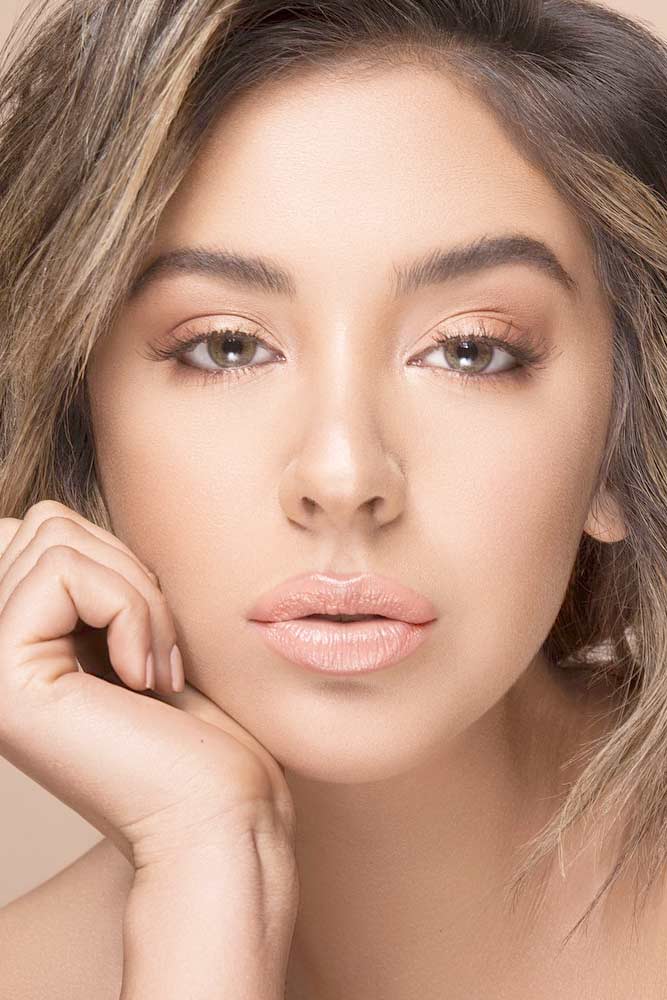 Credit photo: instagram.com/nadia_mejia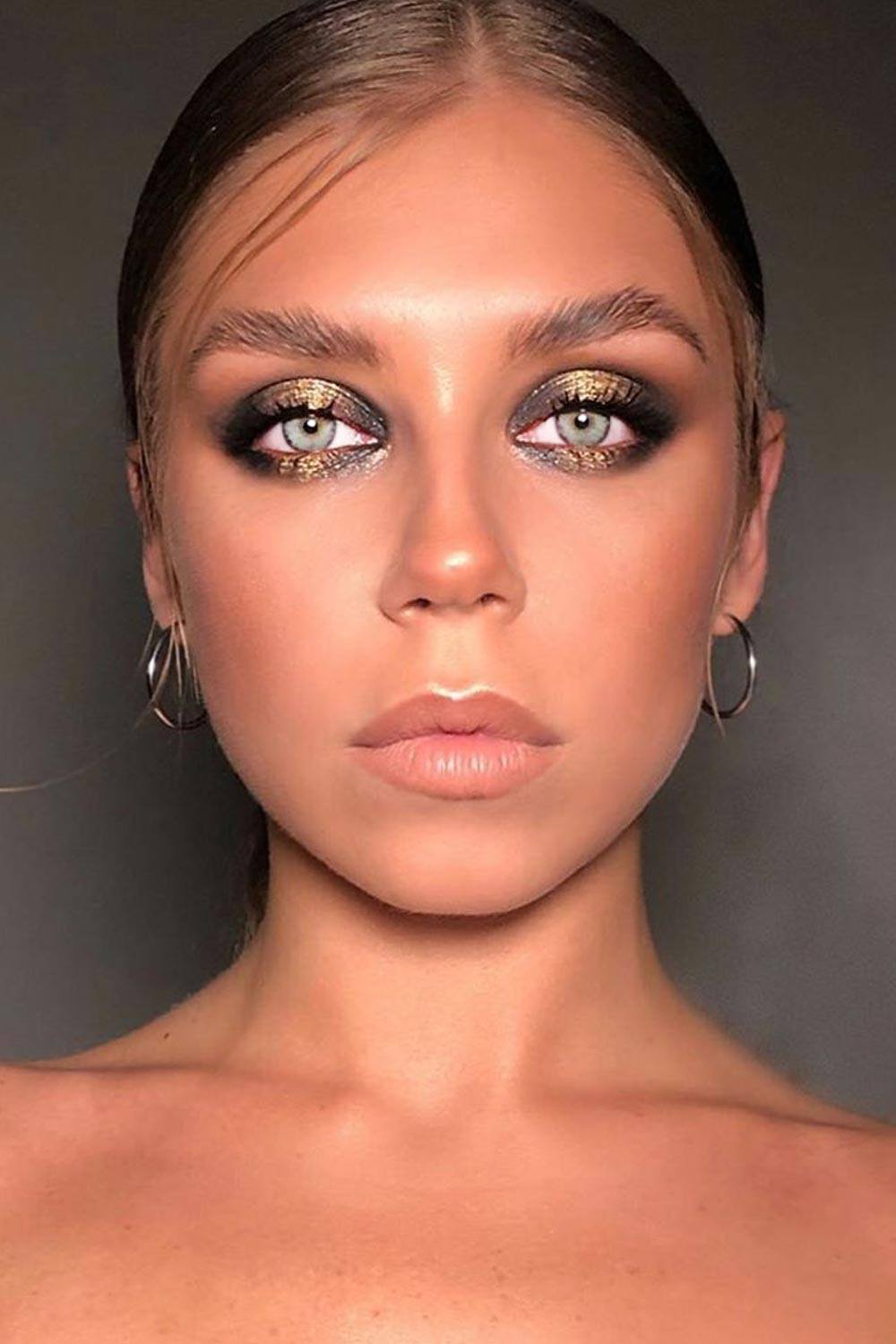 Credit photo: instagram.com/anastaciaacmakeup
Since you are blessed with the perfect face shape, try any of these eyebrow shapes from pictures below. Make the best of your good fortune.
FAQ: Eyebrows
What eyebrow shape suits pear-shape face most?
If you have a pear-shape face, that means that your widest point is the jawline. In this case, you might want to make thick brows. Make sure, the overall eyebrows shape goes up. That way such shape will bring balance to a pear face shape.
What brow mistakes do we make?
One of mistakes is following trends and not taking into account your genetics or appearance. If your eyebrows are not naturally thick, there is no need to artificially thicken them, if doing this will be out of proportion to your face. Try to always follow your natural shape and hair color. Choose softer brows if you have a softer bone structure and more defined brows if you have sharper features.