The main reason why a lot of women don't wear hats on a daily basis is that they simply don't know how many types of hats there are. Consequently, when they feel like something is missing in their looks, they try to re-think their wardrobes. In fact, all you need is a little highlight; a little detail that will match your personality and give your look a remarkable finish.
For that reason, we've selected the trendiest types of women's hats to show you how you can take your look, whatever it is, to the next level. Apart from that, we will share some ideas on how you can incorporate different kinds of hats into your style. Dive in!
Military Type Of Hats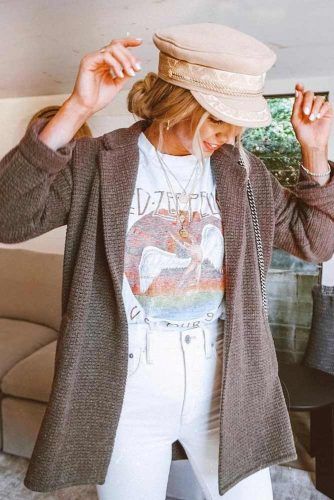 Although it's hard to believe that this cutie has something to do with the military theme, its first variation used to sit on heads of pilots, captains, and other military guys. And since the fashion world is always evolving, this type of hats has transformed to become a part of a woman's stylish look. There's no way you will ever confuse it with some other hat: it has a flat, pretty soft top and short visor with a thick band of fabric sitting around the crown. In general, such an accessory works best when combined with a casual, jeans-inspired look. Still, they would nicely go with a polka-dotted dress.
Source: kelsey_diprima via Instagram
Boater Hat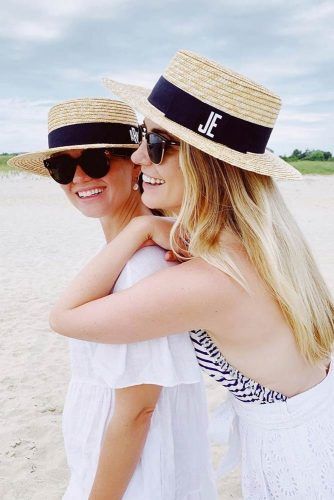 Meet the most versatile and timeless hat of all time. Boater hats look equally amazing on both men and women, adding an effortless touch of summer vibes to anything from a white linen dress to a ripped denim jumpsuit. Originally, this hat used to be a part of men's style only, but times have changed in favor of women's fashion. It's made of straw and usually comes with a short brim and a flat top. The best thing is, its simplicity is what makes it so flexible in terms of styles and images.
Source: allison_rolfes via Instagram
Golf Cap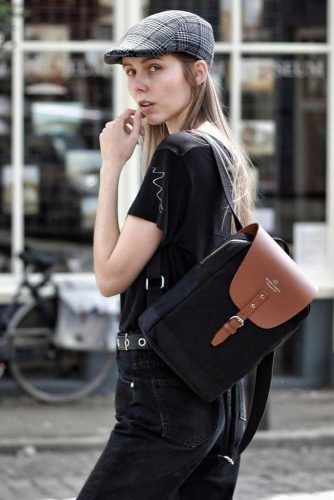 Golf hats have turned out to be something more than just hats. They've taken over the whole world with their unpretentious, yet sophisticated design that nicely complements women's casual looks. As a matter of fact, it's enough for you to be a fashion player to make this hat the highlight of your image. Why has it become so popular these days? Retro-inspired accessories are all the rage in today's world. So if you're looking for something chic and non-boring for your hip fall look, you can secure your hairdo with this classy hat.
Source: joannemmm via Instagram
Cloche Type Of Hats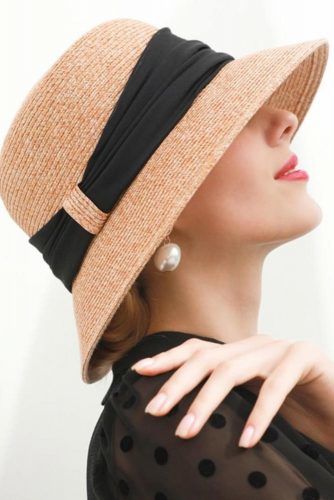 You may remember this bell-shaped French hat from your favorite vintage movies, where elegant ladies wearing exquisite dresses sit on the backyard and quote Prust. And you know what? This tiny detail is enough to add tons of sophistication to your feminine look. Besides its amazing visual side, it's also amazingly practical: you can secure your hairstyle and hide a broad forehead at the same time. If you want to show up with a minimalist dress, exquisite gloves, and pearls on your neck, no other types of winter hats will be better than this one. And yes, 2019 is the best year for this hat.
Source: melnikocity via Instagram
Derby Hat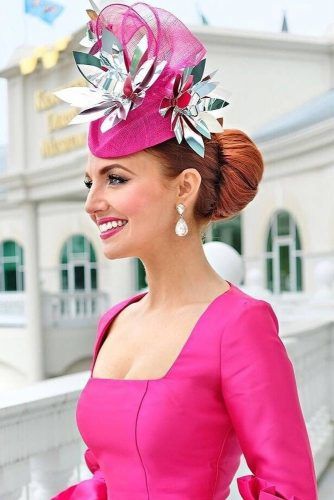 Also known as bowler hats, Derby hats are probably the most outrageous and therefore the most iconic women's hat styles. Originally, these hats were tailored and customized by noble English women to express their individualities. Today, ladies wear them for the same reason and for specific events - Polo matches. The hats can be as big and spectacular as you want them to be. And to get the most of them, you should pair them with a posh, elegant dress, pumps, and a pearl necklace.
Source: lvlupofficial via Instagram
Fedora Type Of Hats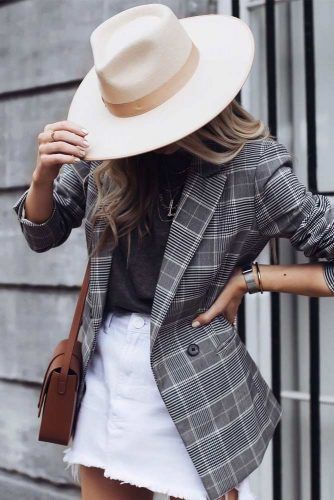 Fedora hat has traveled through the most stylish epochs to finally become an irreplaceable item of modern men and women. You could see it on hippies pairing it with long loose dresses, on gangsters complementing their animal-print outfits, and even on rockers who wore it to add more character to their leather looks. Now, it's pretty obvious that this hat is destined to fit your look: it can adapt to any image. Indented crown and pitched details of this hat make it work awesomely for both men and women.
Source: lucyflorals via Instagram
Newsboy Cap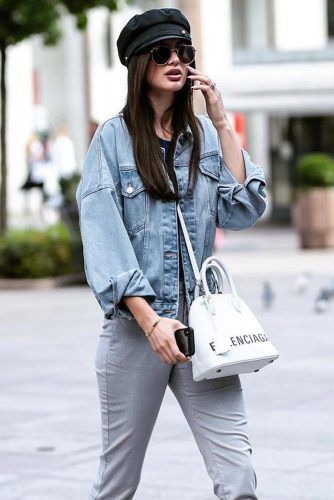 A hat that was an attribute of newspaper boys and mischievous lads from the 19th century is now the latest trend in hat designs. Who would've thought that a short brim on the front and a voluminous top would make women of today so crazy? Well, the face-framing magic of this hat is one of the reasons why it's so in demand these days. Besides, it doesn't matter what kind of outfit and what hairstyle you wear, this cutie will simply make your look perfectly complete.
Source: stylezagreb via Instagram
Turban Type Of Hats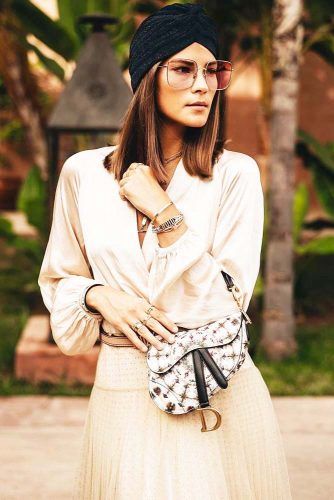 A turban hat is another trend that dates back to the previous century. It rose to popularity and became a symbol of pure glamor in the 1910s. As you can see, since that time, nothing has changed: this millinery draped design is still on everyone's lips. The main advantage of this hat is that it's both an accessory and a part of a hairstyle that keeps it well-secured and fashionable at once. Of course, the best match for it would be silk blouses, midi-dresses, and long skirts with heels.
Source: fashiioncarpet via Instagram
Sun Hat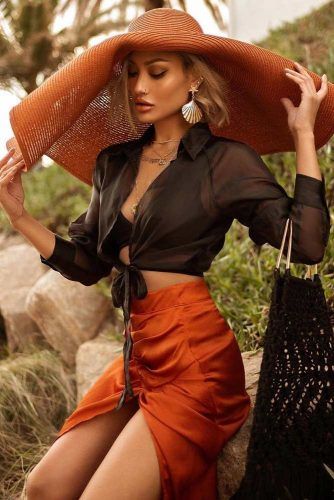 Here comes a hat that women can't imagine their summer vacation without. Similarly to boater hats, these cool accessories are made of plant fiber like straw. And everything else about their amazing design goes in contrast to the boaters: they're bigger in every way. First, they were designed for lifeguards who needed protection from the boiling summer heat. Now, they're a wonderful pick for bikinis and swimsuits!
Source: micahgianneli via Instagram
Floppy Type Of Hats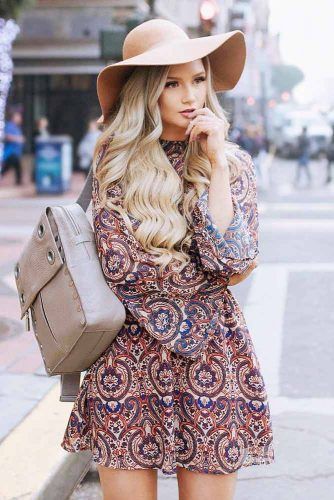 If you're looking for a wide brim hat that is not only stylish but also unique, your fall wardrobe needs a floppy hat. Such a creatively shaped design can add a ton of individuality to all the looks you've prepared for this winter and fall. These hats may come in many different variations and colors, so you can find anything from bright and embellished to moderate and one-toned. Works great with any outfit!
Source: stephanie_danielle via Instagram
Beret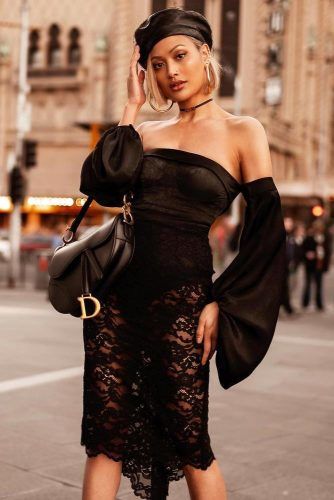 We bet there's no need to introduce the good old beret to you: it's officially one of the most desirable types of women's hats. "Ooh la la" is all we can say when we see a girl sporting this fashionable accessory. Well, no wonder it's so topflight: French roots do the talking. At first sight, it a simple soft hat with a round top. But if you get closer to its variety and give one a try, you will finally realize what your sexy maxi dress and trench coat have been missing.
Source: micahgianneli via Instagram
Cowboy Type Of Hats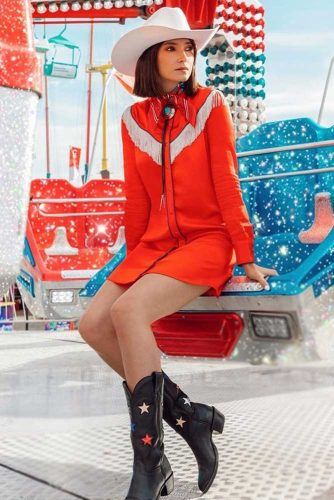 There are lots of different types of hats, and each one has its own variety of designs and shapes. At the same time, there is a timeless classic that you will always recognize and will never forget. Needless to say, a cowboy hat is a perfect example. Wondering when you can wear this legendary hat? Spoiler: not only to a Western-themed party. Cashmere sweaters, fur vests, and long boots will be a perfect base for your modern Cowboy-inspired look.
Source: aniab via Instagram
Baseball Cap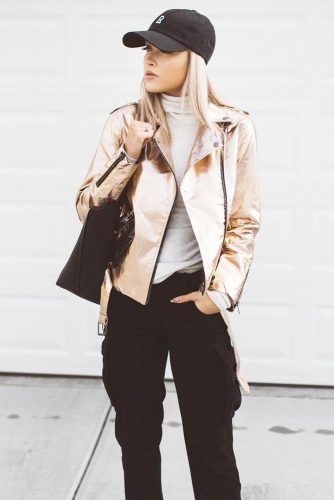 We all have a baseball cap in our wardrobes. Still, for some reason, not all women know how stylishly they can benefit from a sporty hat. Even though there's nothing complicated about the all-time favorite pick with a prominent peak at the front, it somehow makes sporty and casual looks more interesting. Today, women pair it not only with their favorite casual sports outfits but also with culottes and heels. The leather jacket is a perfect accent part of this outfit.
Source: caraloren via Instagram
Panama Type Of Hats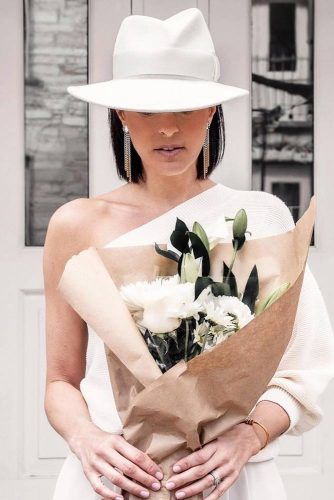 When refinery meets practicality! The Panama hat is one of the few types of hats for women that has a uniform design and purpose. It's always white, and it can sometimes be decorated with a black ribbon as well. Whenever you want to look your best for some significant evening or meeting, this hat will be just the icing on the cake.
Source: m_enadeau via Instagram
Visor Hat Type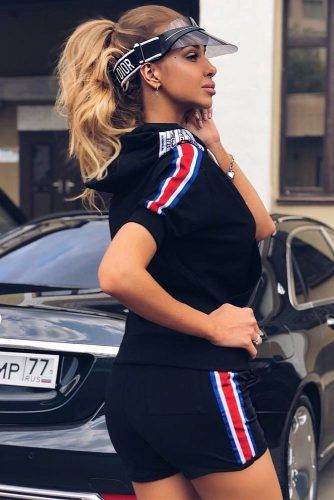 As the name suggests, this hat is meant to protect you from the sun. And if you have a look at this pic, you will reveal one more feature about the visor: it can protect you from ordinary, boring looks. You can wear this comfy and practical cap with your favorite sporty outfits, keeping your hair stylish and away from the face. Whether you're going to the gym or would like to go for a walk in your sports outfits, don't forget to accentuate your look with a visor.
Source: showroom_rai via Instagram
Bucket Type Of Hats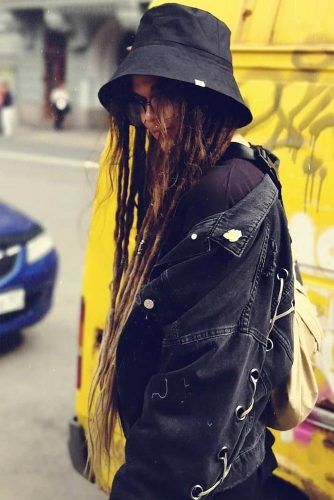 A couple of years ago, bucket hats were known as men's hat styles. It just so happens that we, ladies, just can't stay away from such trendy ideas for too long. So, we've made it a fantastic way to make a statement with our casual looks. You can combine it with literally everything. Massive sneakers ripped jeans coats, and carefree looks just can't do without such types of the hat!
Source: banana_caps via Instagram
Slouchy Beanie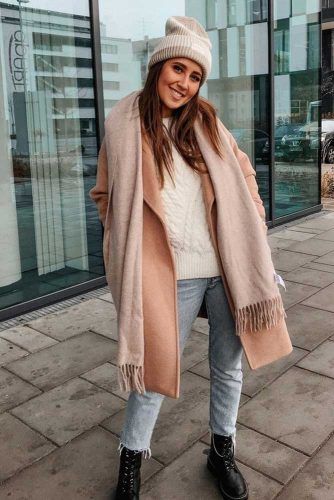 How about a relaxed look for your stylish winter outfits? Nothing can beat everyone's favorite beanie when you're about to add some fun, carefree feel to your look. Winter may be cold and cruel, and the best way to fight it is to meet it with a fancy slouchy look full of joy and individuality. Plus, this hat knows no limits and works ravishingly with all winter outfits possible.
Source: schannaloves via Instagram
Pompom Type Of Hats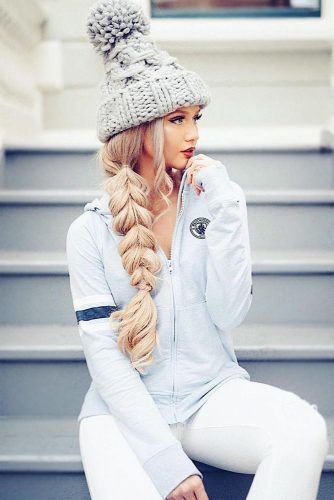 We can't leave you without a hat that can instantly make you appear cuter and lovelier while keeping you safe and warm! It's the most popular type of winter hats which has been around for as long as we can remember. You can find this close-fitting knitted cap with a bubble on top in a great variety of colors, sizes, and shapes that will definitely complement your unique look. A tip: if you want to get just one pom-pom hat, pick a neutral natural color so that it could fit all outfits.
Source: stephanie_danielle via Instagram
Knowing popular types of hats is crucial for those who want their styles to reach their highest. There's always a place for a detail that can define the whole look, and when you're familiar with how different such accessories can be, you can have a picture of your perfect look. We've selected the best hats Instagram and Pinterest could ever see, so you won't go wrong if you pick one of them!