Smokey eye makeup will probably never lose its popularity because it looks just fabulous. However, to rock this look, you should take into account the shape of your eyes. There are some makeup tricks for every eye shape. These tricks allow you to enhance the beauty of your eyes and hide any flaws.
Close Set Eyes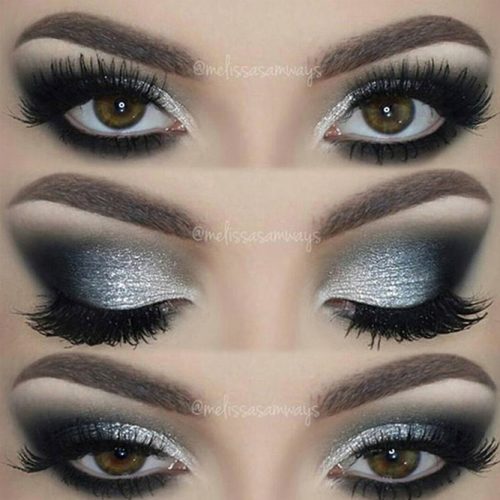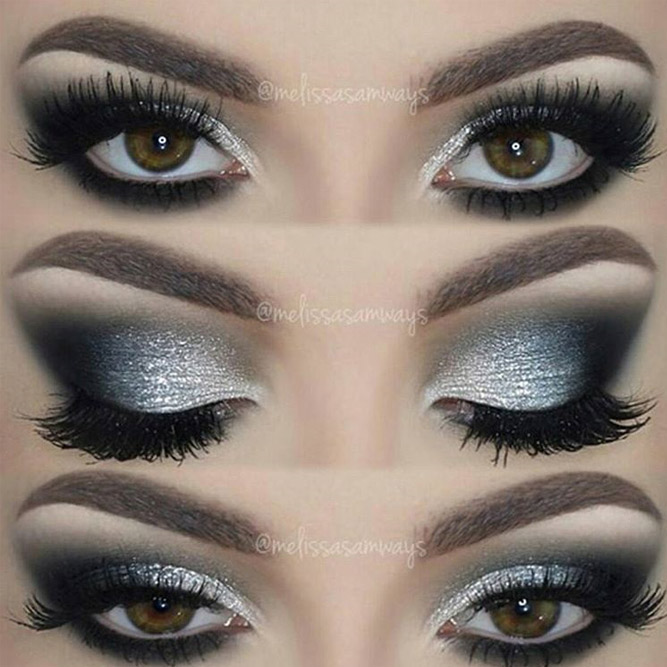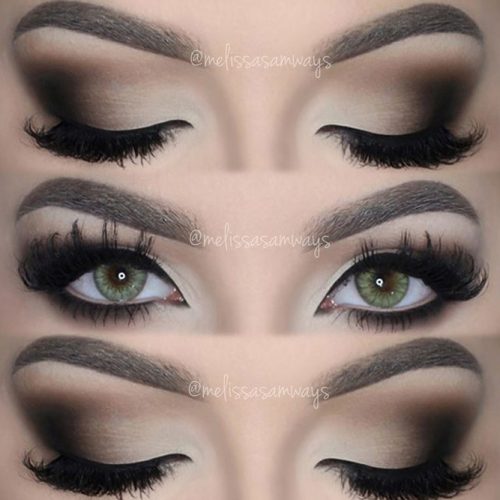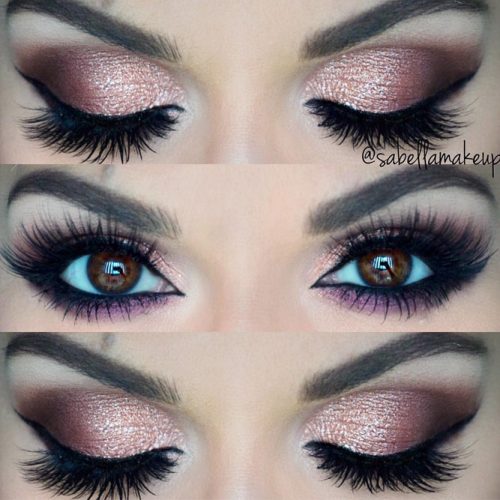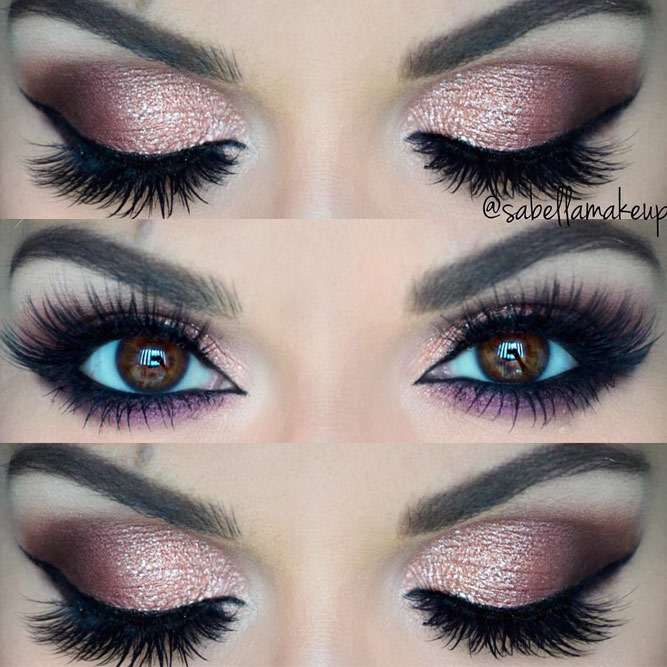 Source: melissasamways via Instagram, melissasamways via Instagram, sabellamakeup via Instagram
Wide Set Eyes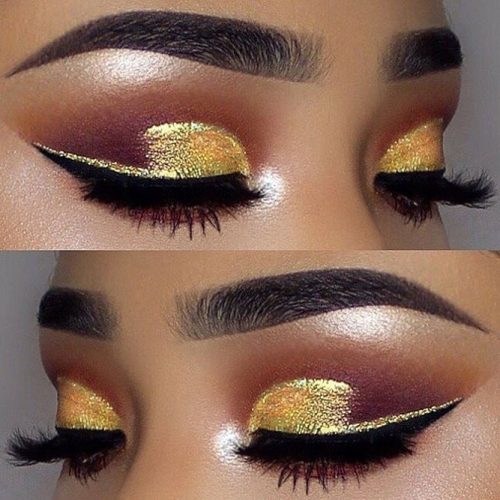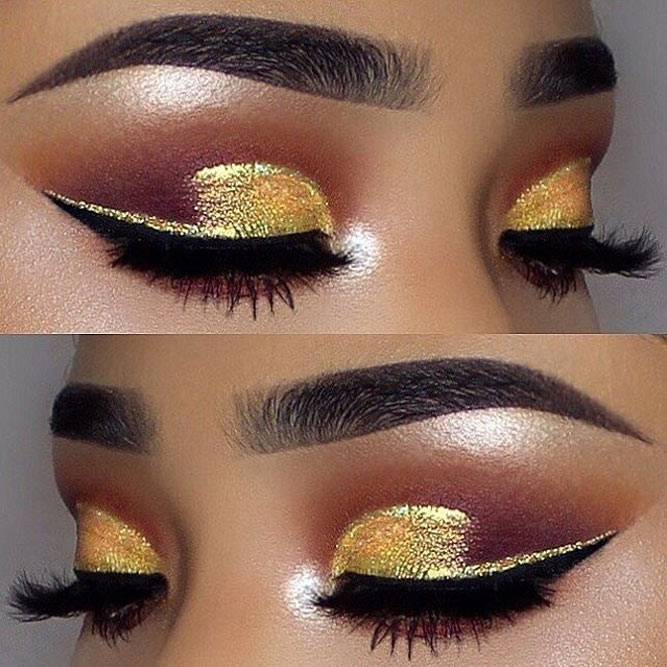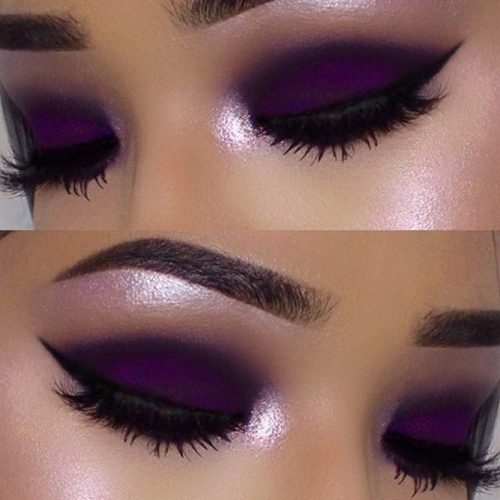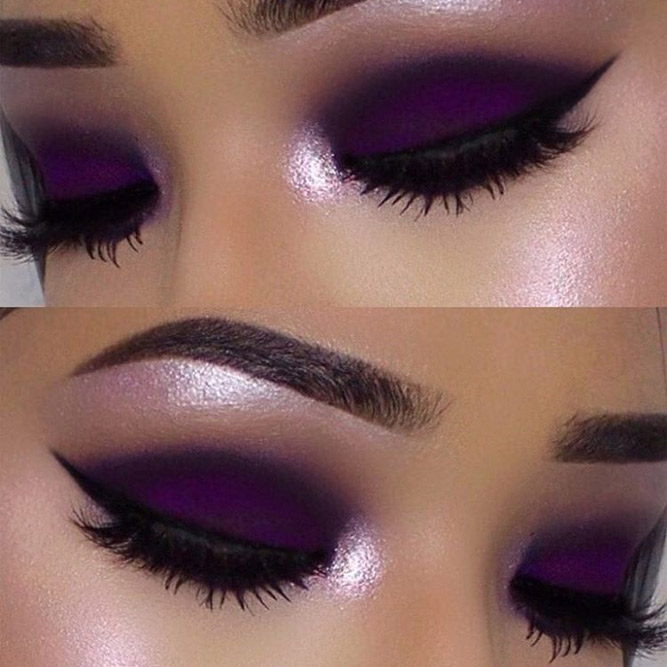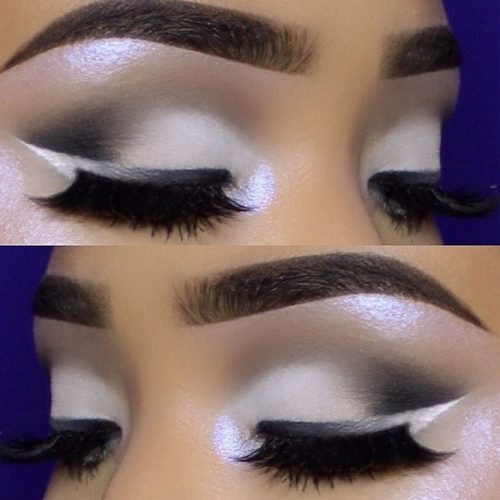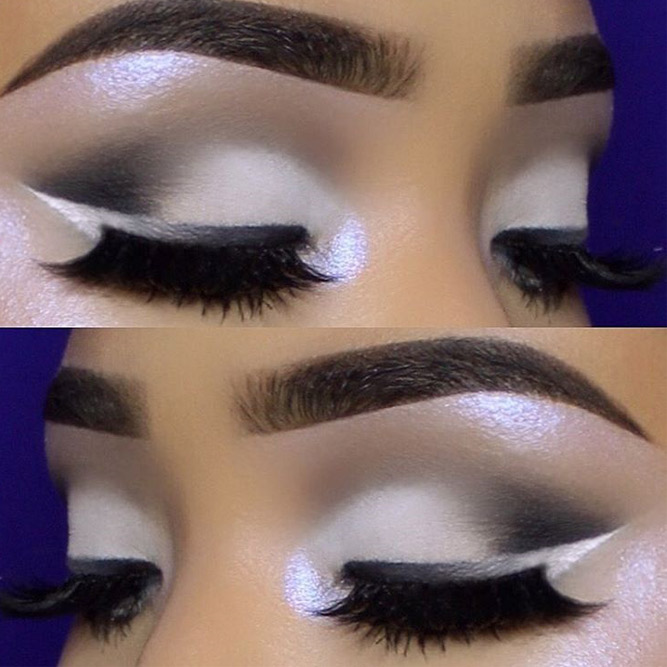 Source: vemakeup713 via Instagram
However, before opting for smokey makeup, learn how to lighten skin as flawless and glowing skin is a vital compound of a smokey look. To get rid of any signs of stress or aging, you can use products that are always present in your kitchen, like milk, yogurt, or baking soda.
Monolid Eyes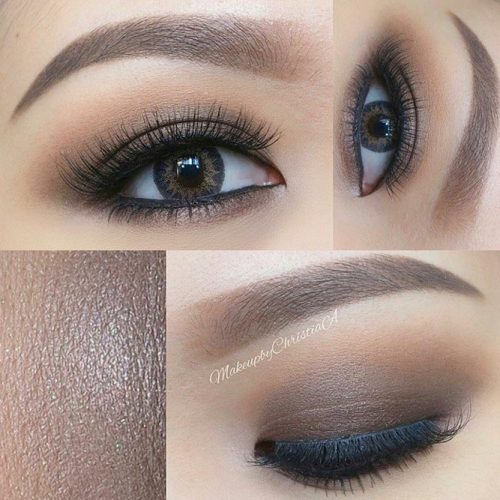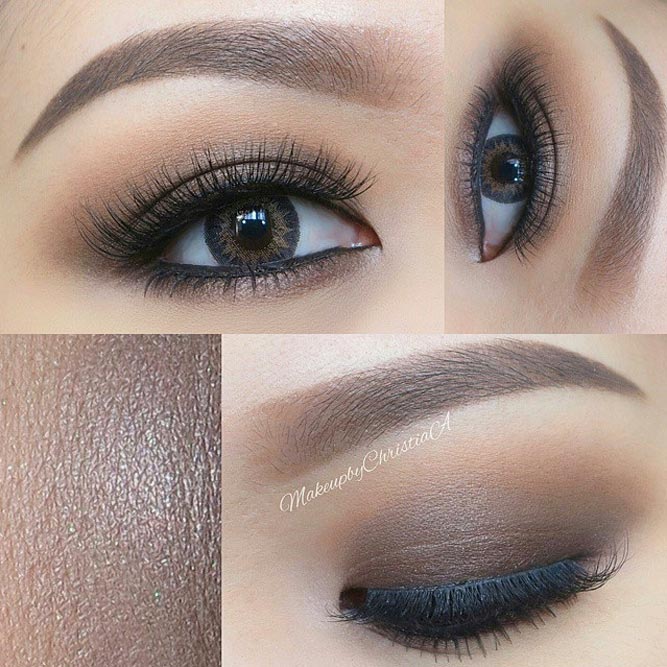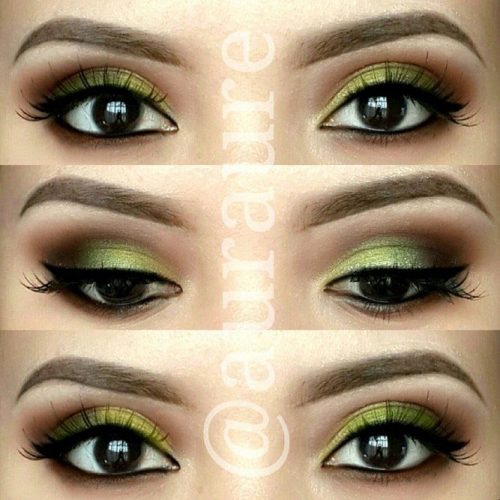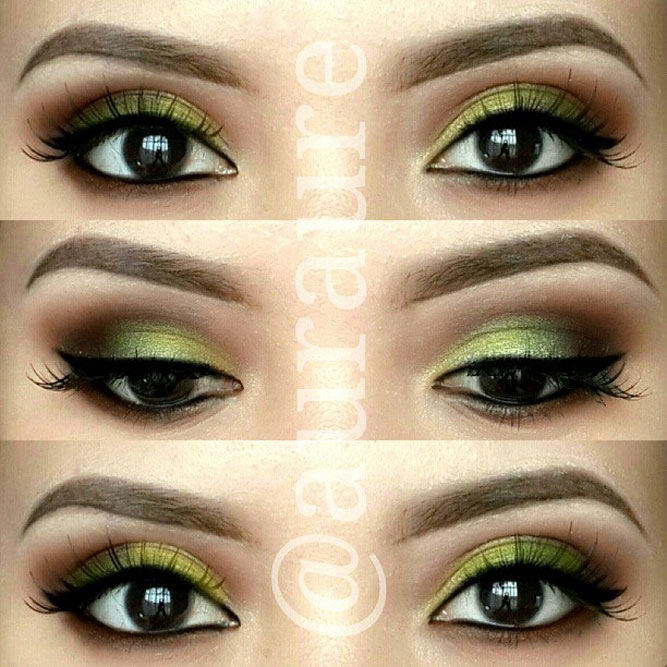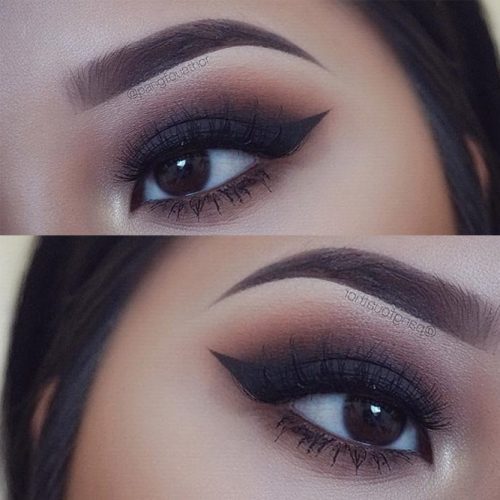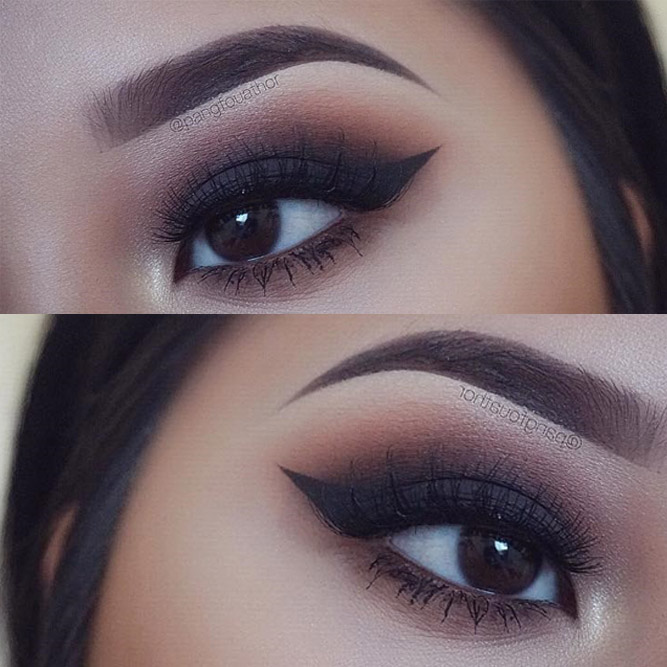 Source: makeupbychristiaa via Instagram, auraure via Instagram, pangfouathor via Instagram
Hooded Eyelids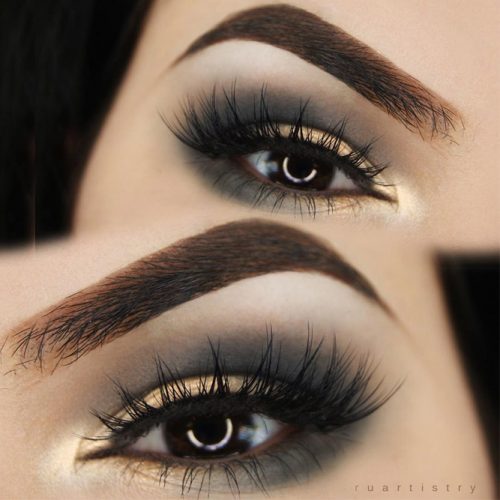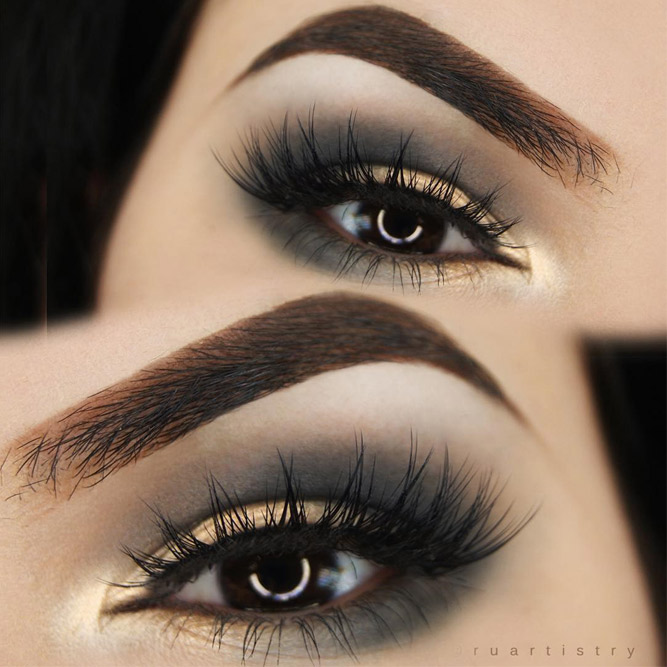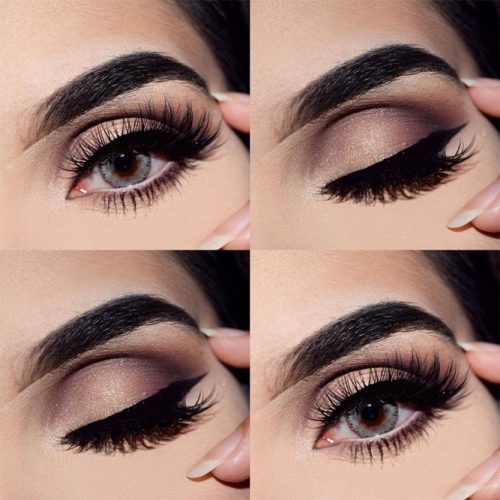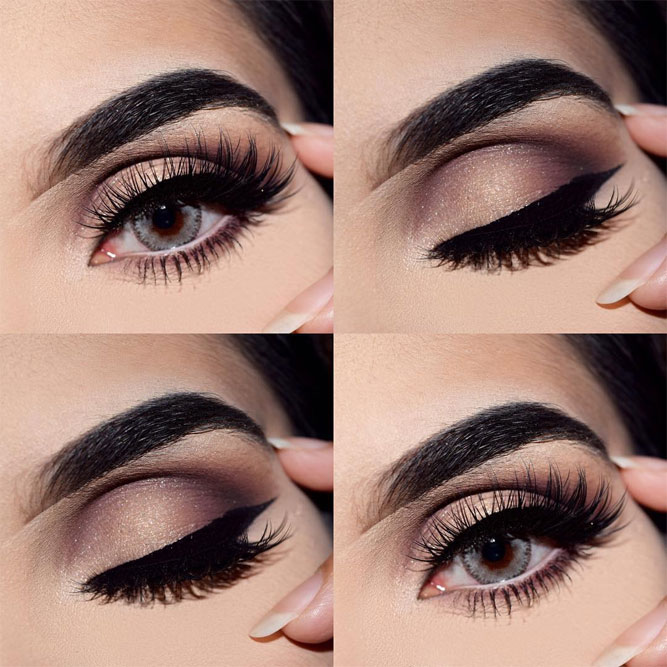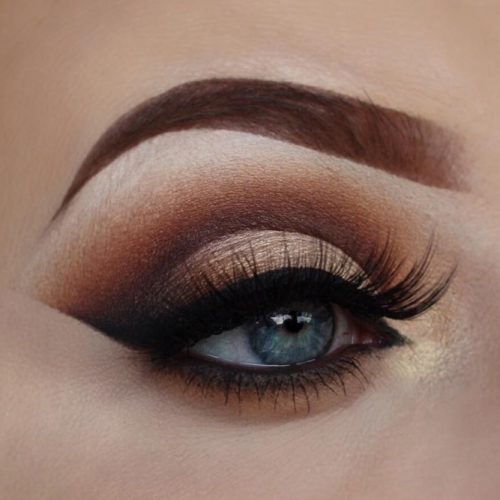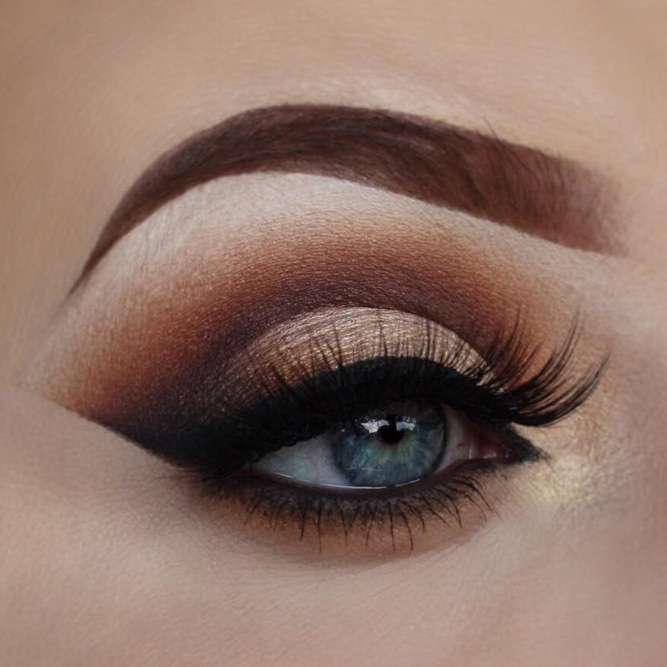 Source: ruartistry via Instagram, glamorous_reflections via Instagram, jadetmakeup_ via Instagram
Also, learn how to get rid of dark circles under your eyes to ensure that eyeshadow won't accentuate this flaw. You can easily deal with this problem at home, using such common products as tomatoes, cold tea bags, almond oil, milk, orange juice, or mint leaves.
Deep Set Eyes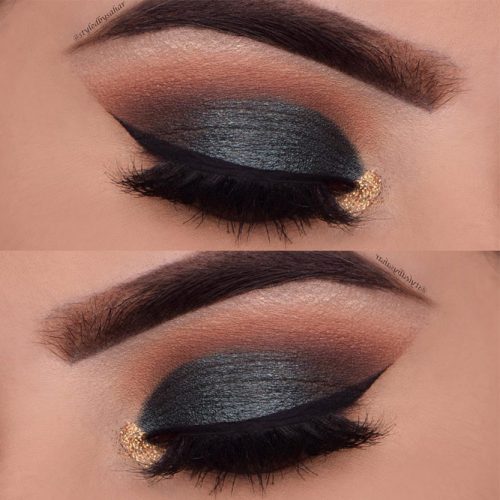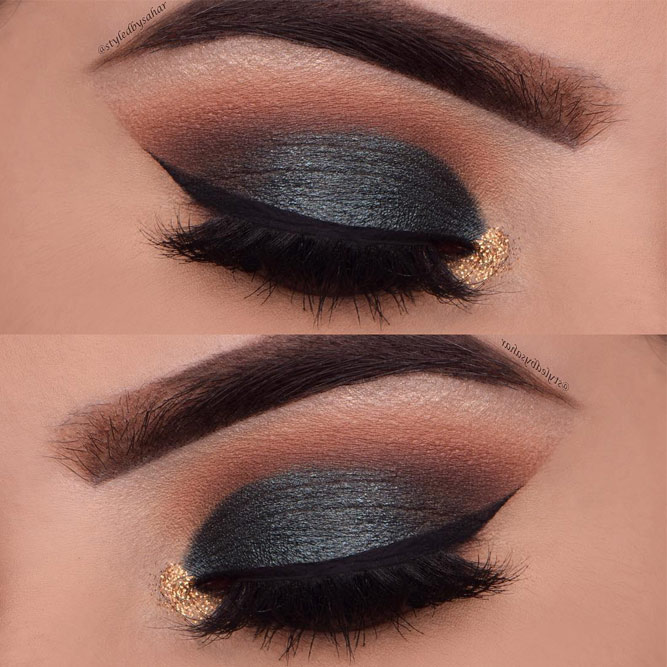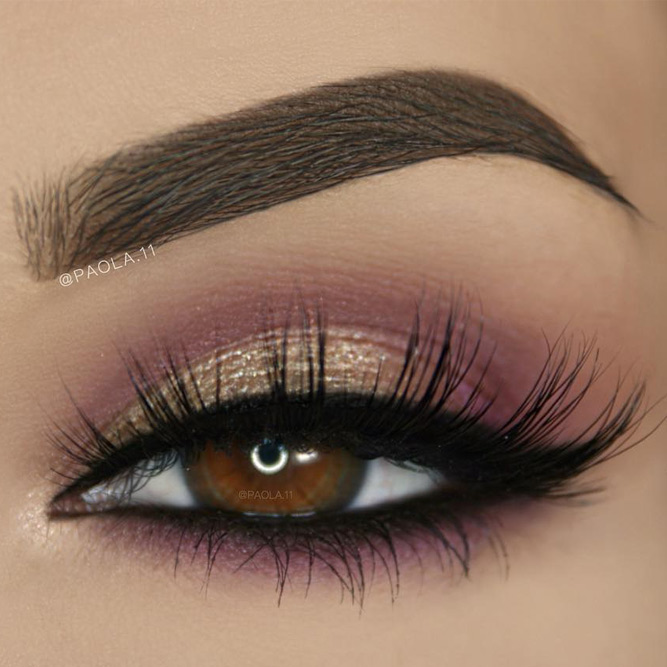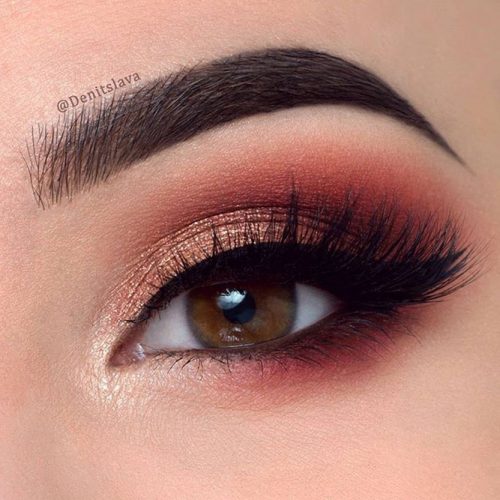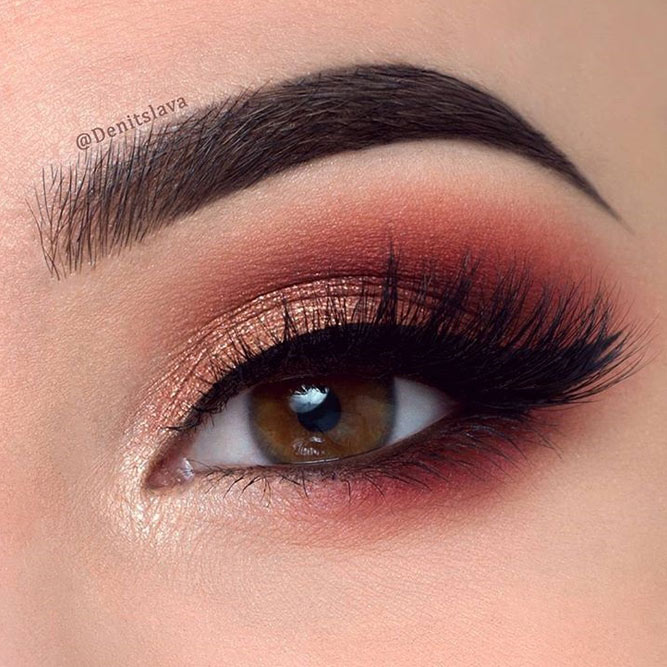 Source: styledby_sahar via Instagram, paola.11 via Instagram, denitslava via Instagram
Prominent Eyes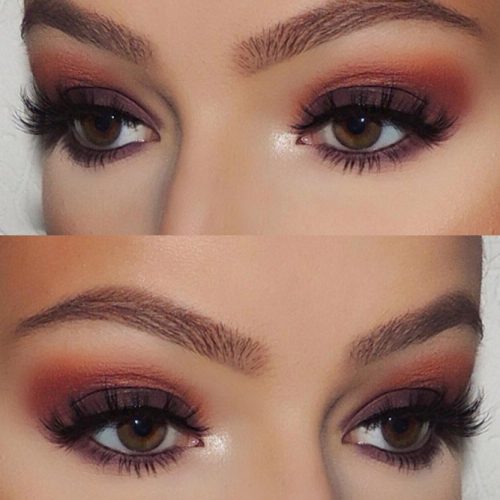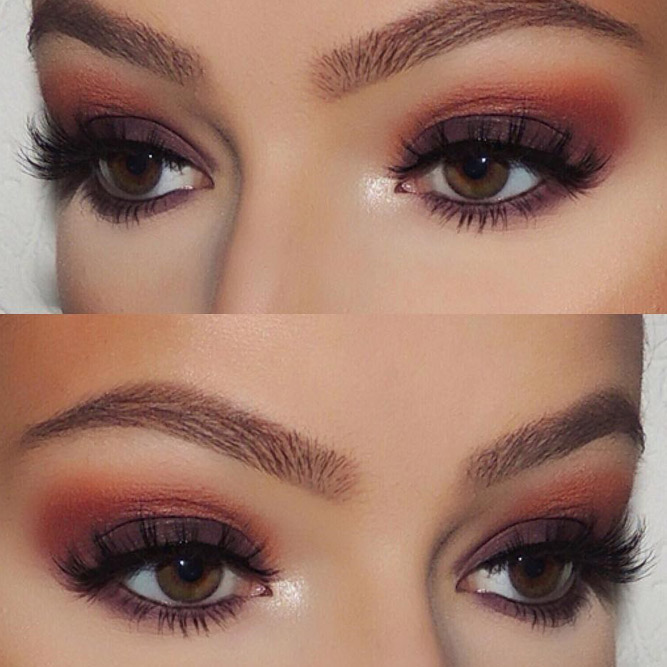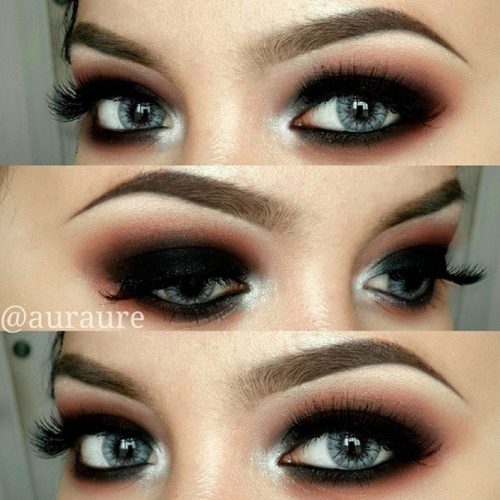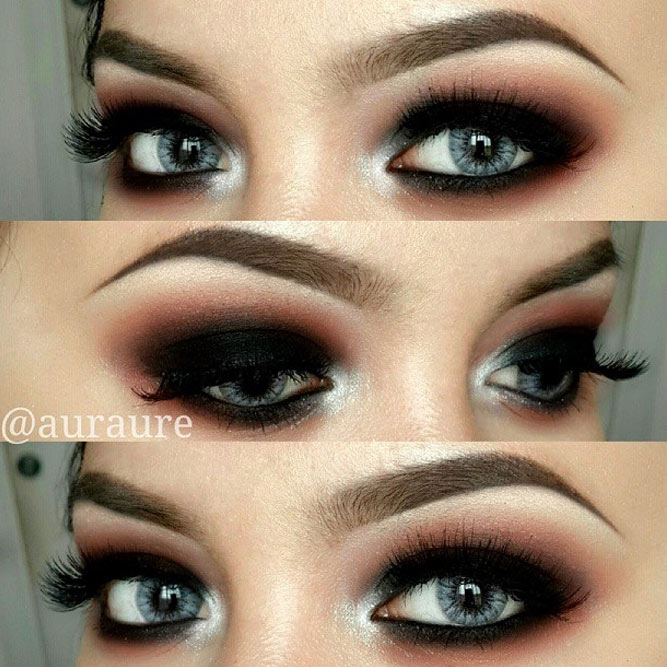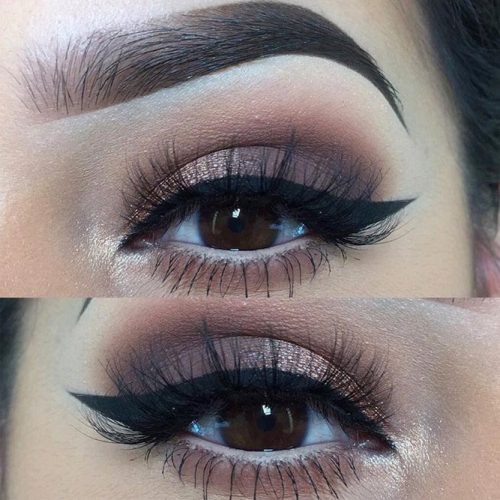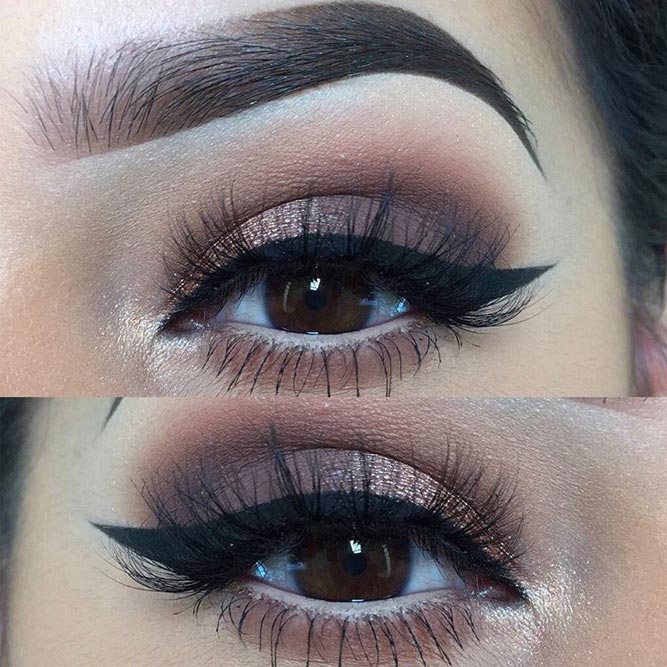 Source: beautebyshan via Instagram, auraure via Instagram, audreystylesxo via Instagram
In case your eyes are deep set, your aim is to hide the asymmetry. Your brow bone can be pushed back and the eyes can be pulled forward with the help of different shades. Also, eyeliner might be helpful.
Read more about
deep set eyes
and makeup tips for this shape of eye!
Downturned Eyes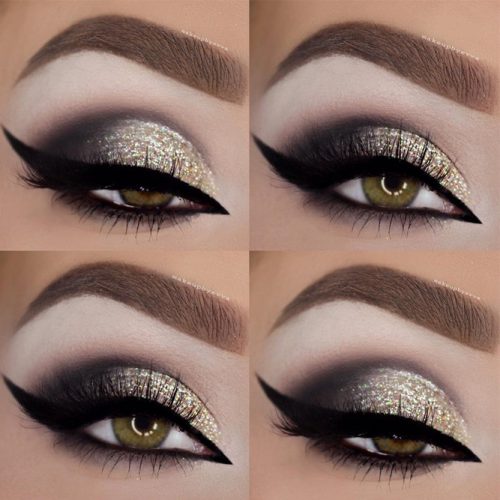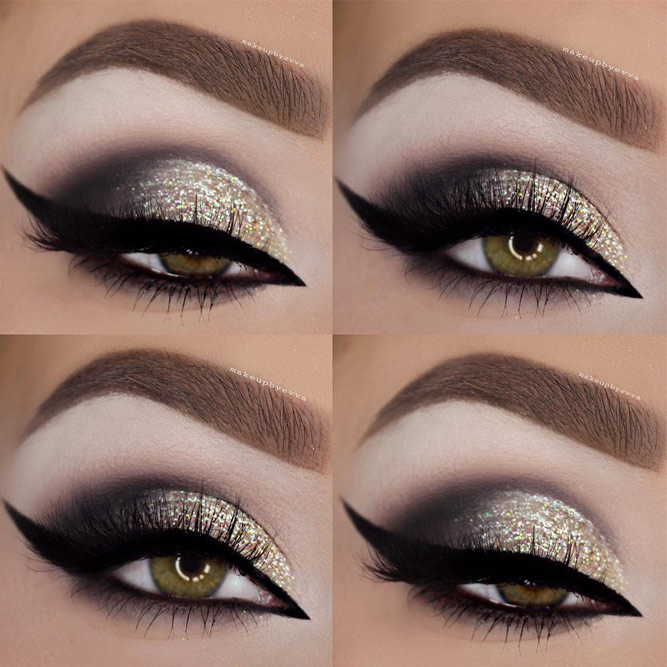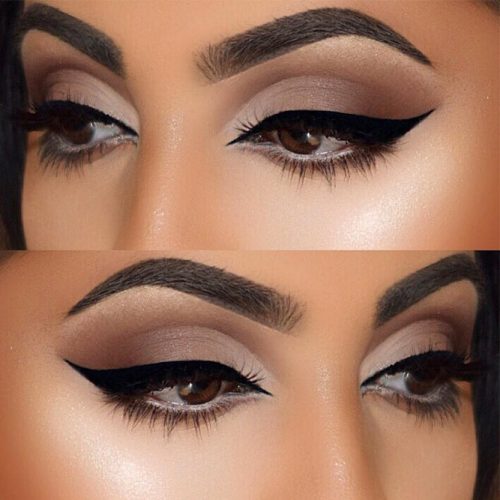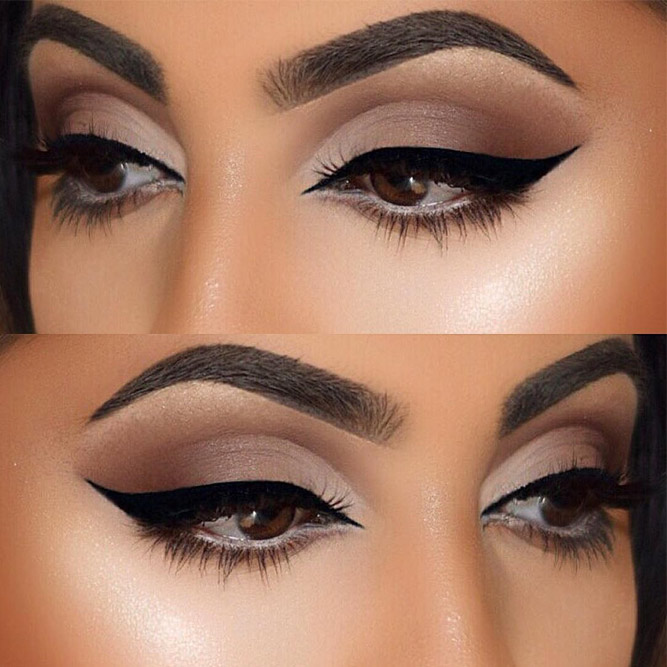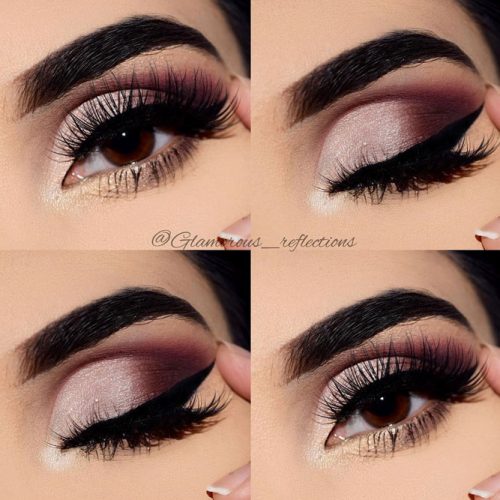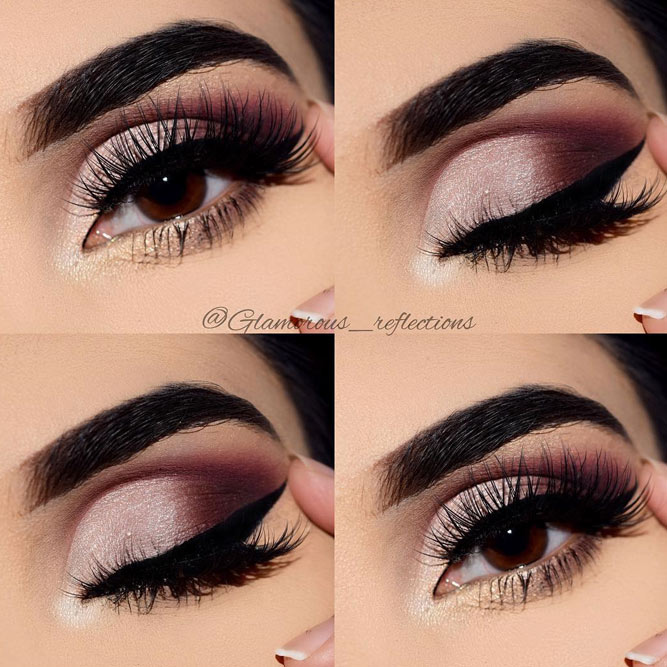 Source: makeupbyevva via Instagram, shivangi.11 via Instagram, glamorous_reflections via Instagram
Upturned Eyes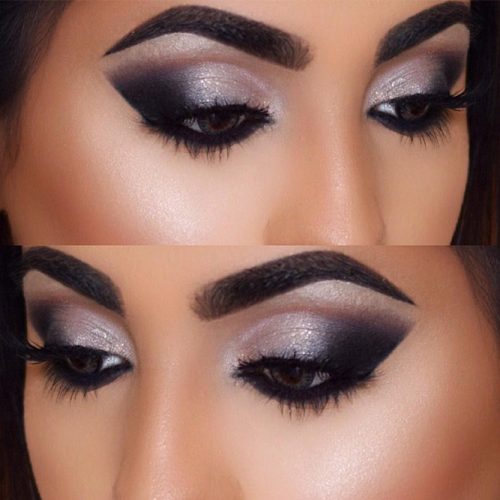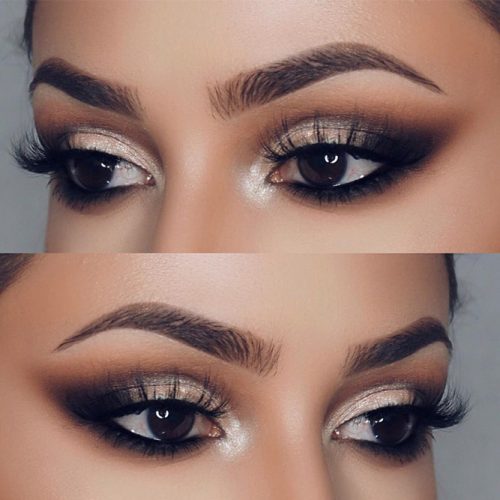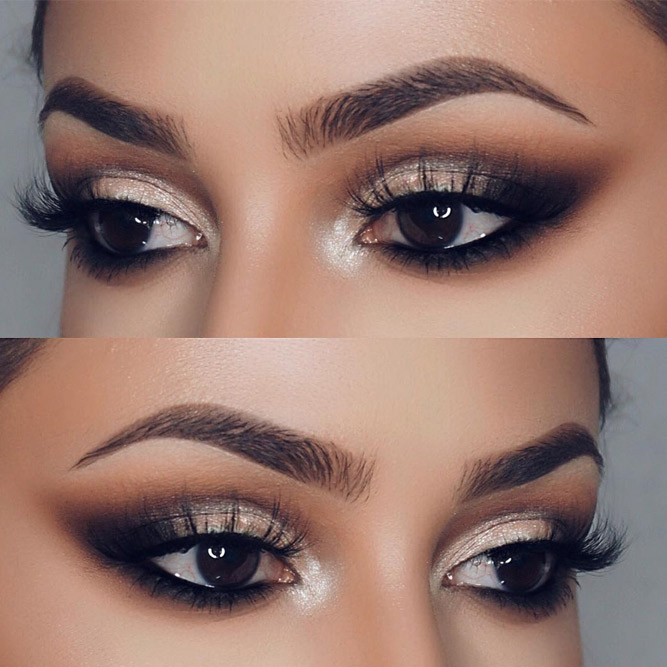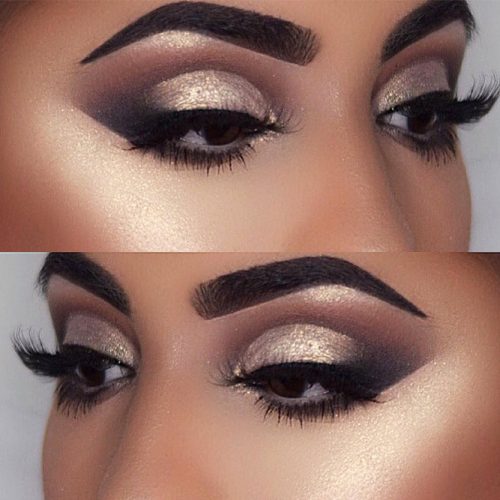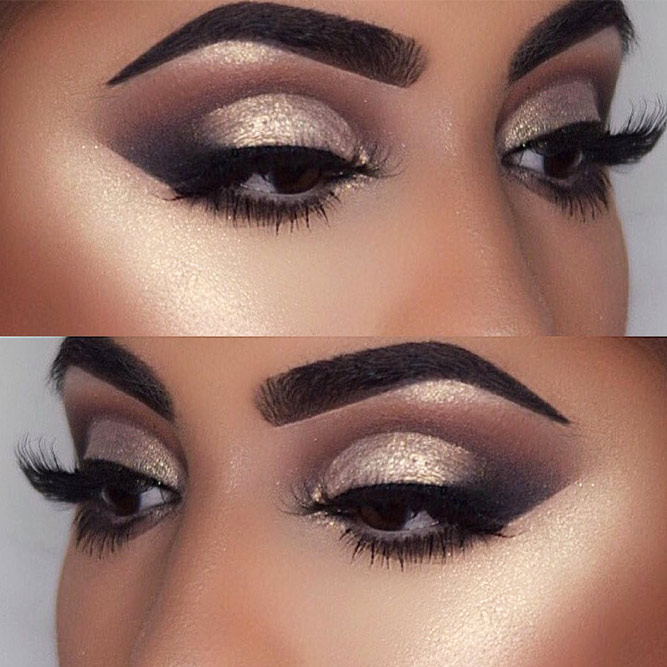 Source: shivangi.11 via Instagram, dianamaria_mua via Instagram, shivangi.11 via Instagram


If your eyes are downturned, the eye corners should be lifted to balance the look. You can achieve it by creating a bold and bright cat eye and blending the shades up and then out. Apply eyeliner for a fabulous effect.
FAQ: Smokey Eye Makeup
What to know about smokey eye makeup for mature eyes?
When applying a base, go in tapping motions. Apply eyeshadow with your eyes open looking forward, so the eyeshadow won't disappear in a crease.
Choose softer colors like brown or grey instead of black for a smokey eyes.
Choose matte instead of the shimmery eyeshadow.
Avoid harsh lines: use eye pencil to draw a wing.
Use little product on your lower lash line.
Curl your lashes. Don't coat your lower lashes in mascara.
How to do smokey eye makeup tutorial for mature eyes?
Apply primer.
Tap a light eye shadow over the whole lid.
Take a dark color and go to the outer corner and draw a line diagonally towards the end of your brow with a thin brush.
Then bring it into a triangle drawing a diagonal line towards the middle of your lash line. Mark a dot on your crease and connect with the outer corner line. Blend the triangle inwards with a blending brush. Take a lighter color to blend smoothly.
Finish off with mascara.
Was this article helpful?